Gay Cluj-Napoca – the unofficial capital of Transylvania – is all about up-and-coming art, bohemian cafes, baroque buildings and medieval masterpieces.
There is also fiery nightlife scene in Cluj, and although it mostly caters to straight people, there is on gay club bucking the trend and invigorating the local scene with voguing parties and fetish balls. Sure – most travelers might be tempted to hire a car and skip town at the first chance they get, but this relatively liberal outpost in a very rural country offers some respite for LGBT travelers (and locals) and has a lot to offer …If you are willing to give it a chance!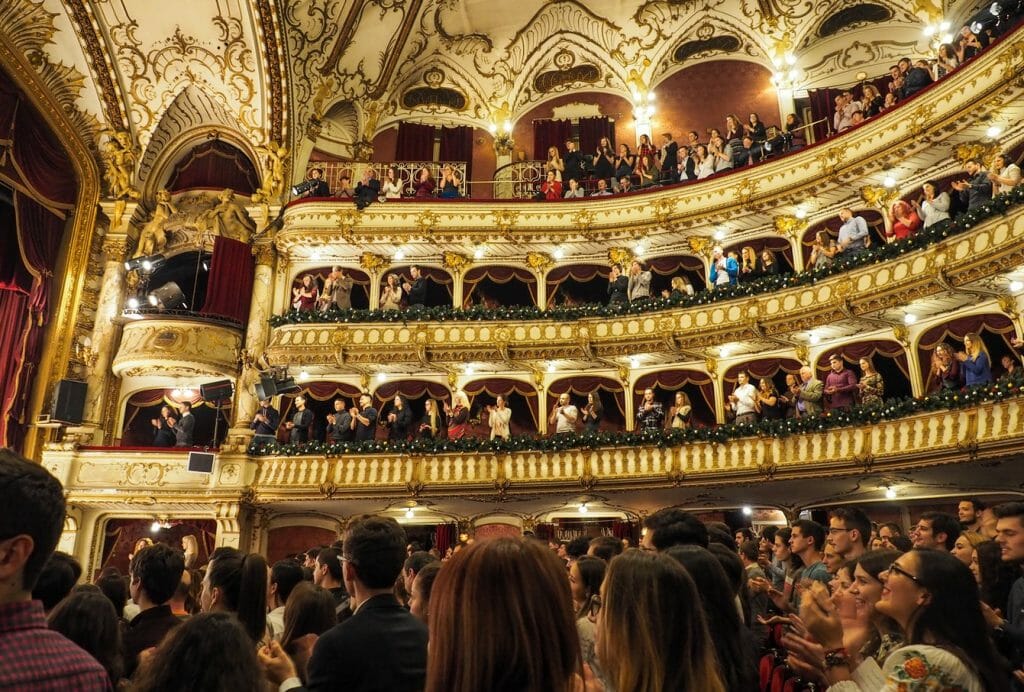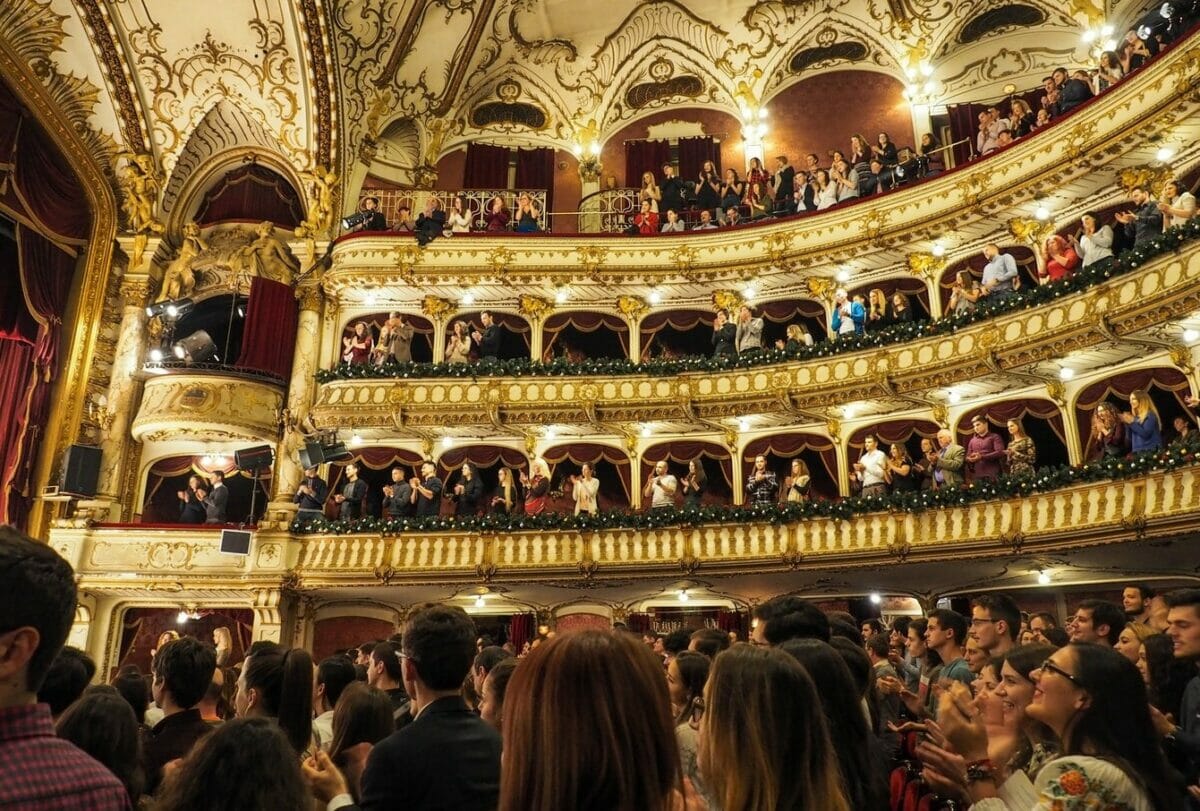 The first thing to know before a trip to Gay Romania is that homosexuality has not been a crime in over two decades and there are currently no laws against gay citizens in Romania, aside from those that deny equality in marriage. In addition, there are anti-discrimination laws offering protection to same-sex individuals though it seems Romania is currently following flirting with the 'illiberal' path of Poland and Hungary as it gears up for a referendum to constitutionally prohibit gay marriage.
Many of the progressive moves in LGBT rights in Romania came not from the grass-roots levels but from necessary changes to harmonize with EU laws and to gain accession. This is to say despite the legal paperwork, public attitudes are slow to change and by all accounts Romanians amongst the most conservative and religious people in Europe. Romania is still a very rural country with rural ideas.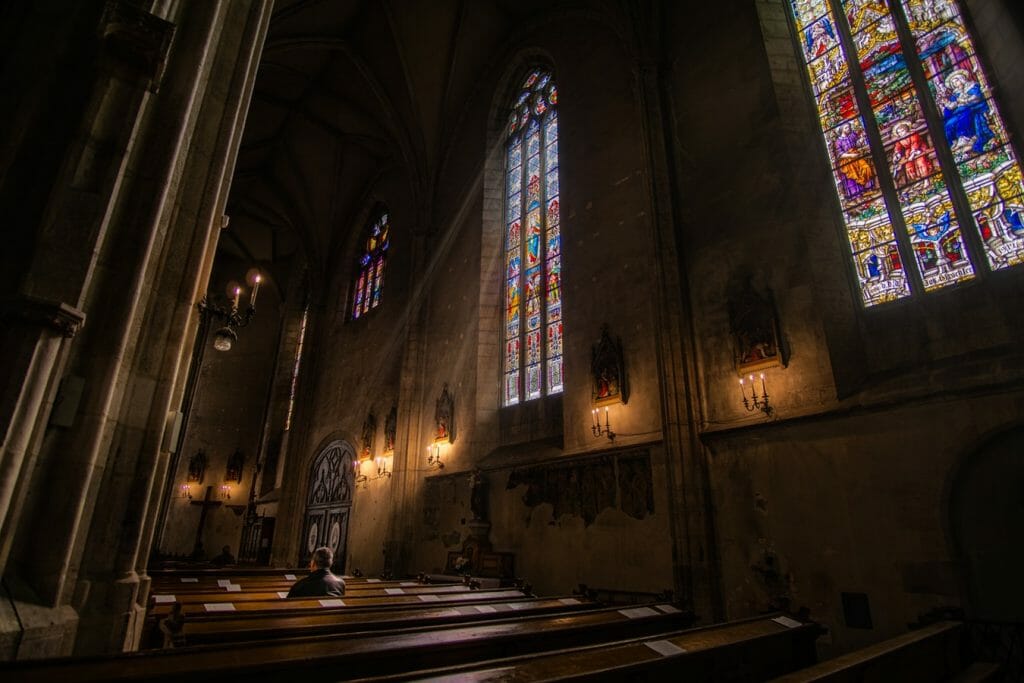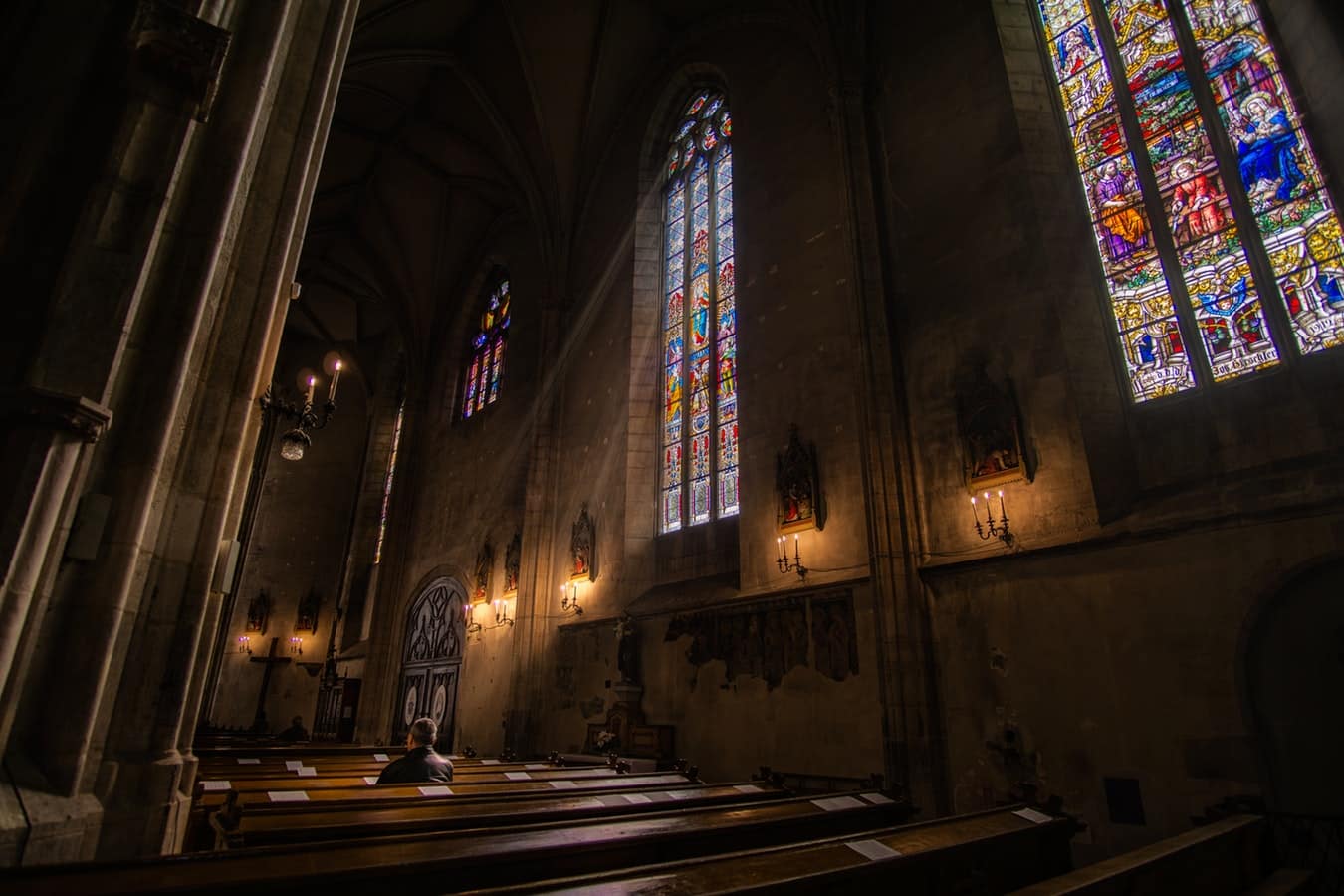 In saying all this, we did not experience any discrimination in Romania as the largest liberally minded people work in tourism and hospitality. Many people are probably ignorant at best about homosexuality as it is not uncommon for even relatively open-LGBT people in major cities like Bucharest, Sibiu, Timișoara, and Constanta to remained closeted in some parts of their personal and professional life.
After almost of decade of lethargy, we are finally seeing a cohesive gay movement from across Romania spearheaded by organizations such as MozaiQ. Cluj Pride continues to grow every year, as does Bucharest Pride and LGBT acceptance in artistic and wealthier Cluj-Napoca was far higher than we expected. Travelers to Gay Cluj will find many things to love – whether you're hiring a car on a more significant trip around Romania or just in town for a few days. While there is plenty of fun to be had at night, just don't expect to find a gay scene like Vienna, Prague, Krakow or Budapest. But who's to say what the future may hold!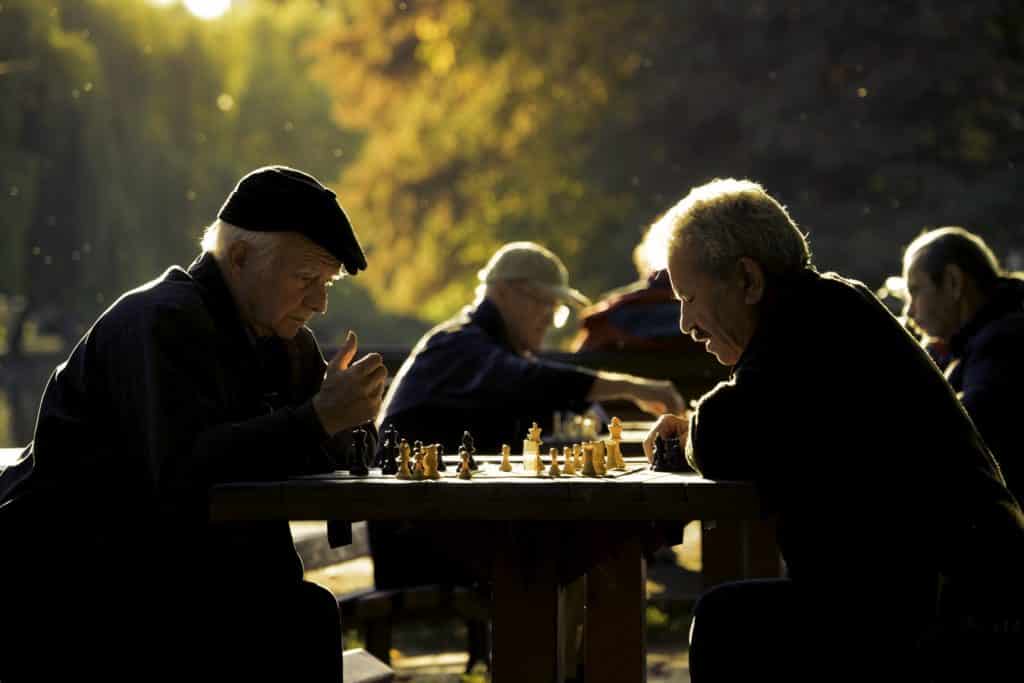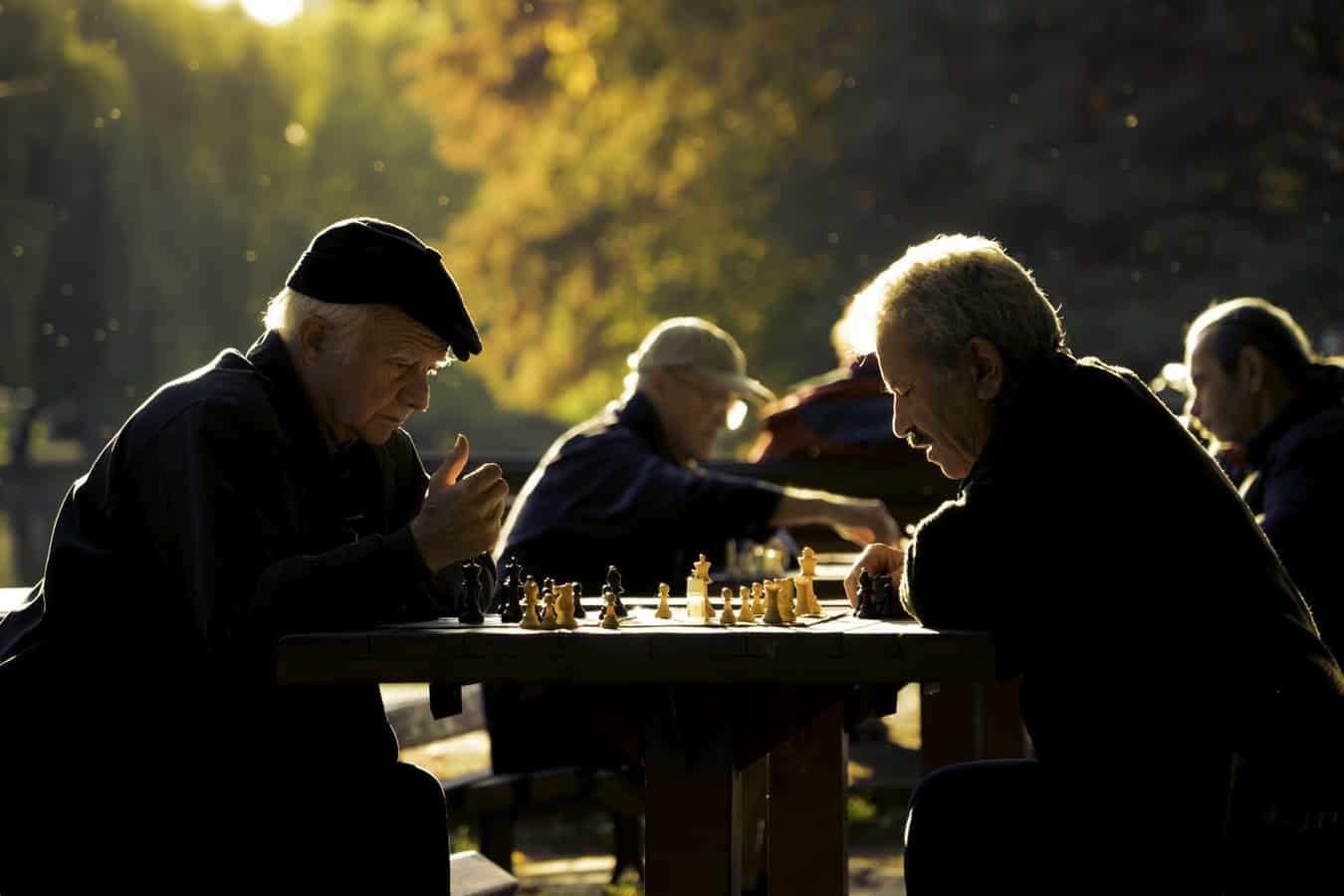 Gay Cluj-Napoca Guide: The Essential Guide To LGBT Travel In Cluj-Napoca Romania
Attractions in Cluj-Napoca
Being gay does not define which attraction most of us will want when traveling and most queer tourists will simply want to check out the top things to see in Cluj-Napoca during the day! Cluj-Napoca is a very safe city, but still, all travelers should take caution with valuables. Hand-holding or same-sex displays of affection should be avoided in this conservative culture, but otherwise, gay travelers should not encounter any other issues when exploring this charming city.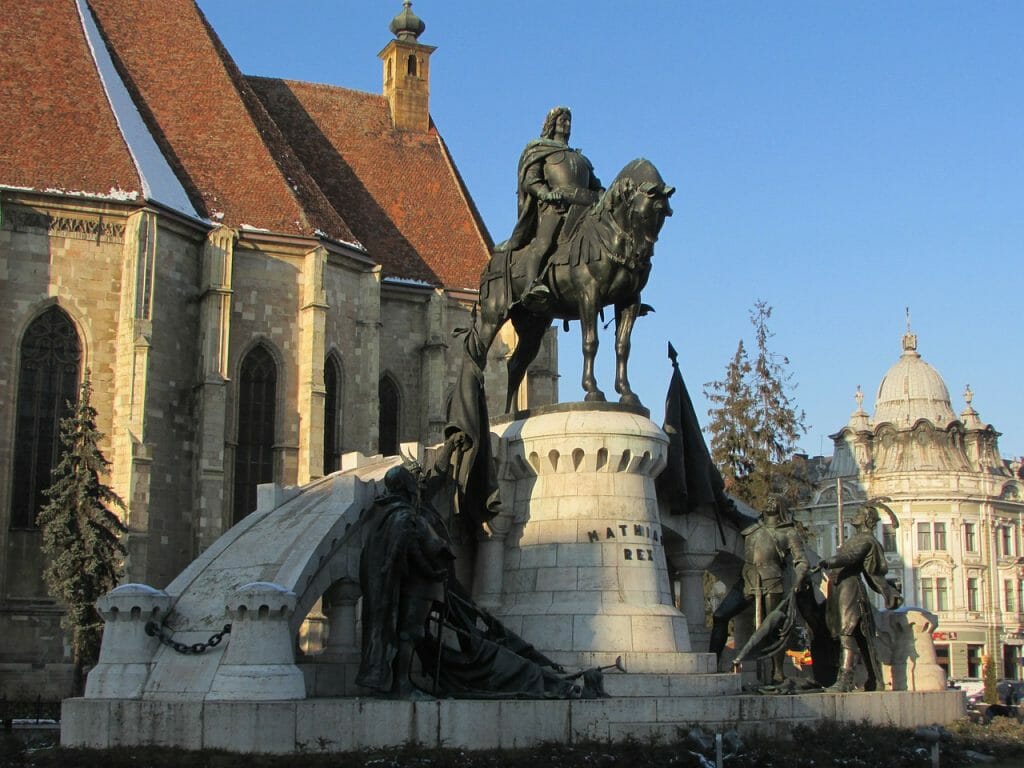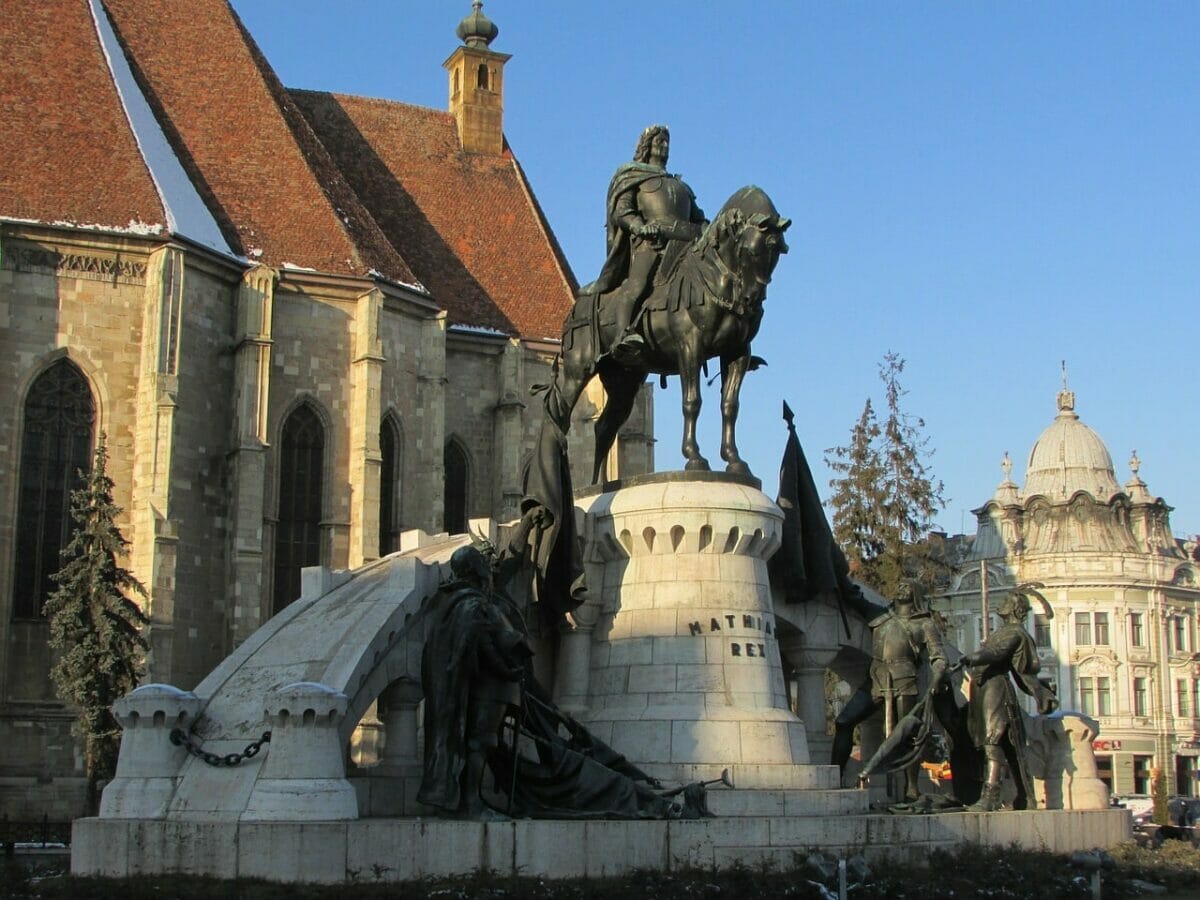 Cluj Gastronomical Walking Tour – Uncover Cluj Napoca, Transylvania's capital, from a unusual perspective: through a 4-5 hour walking food tour through the historical centre where you'll get to try the various tastes of the most characteristic products and recipes from the region including cakes, cookies and local fruit brandy, such as Pálinka and Țuică.
Turda Salt Mines – Go on a tour – or hire a car – and make a day trip on one of the"coolest underground places in the world," and a hidden gem of Romanian tourism. A crazy huge underground salt cavern turned into an amusement park complete with Ferris wheel – the Turda Salt Mines are just something you have to see to believe. Make sure not to miss the nearby Alba Iulia and Alba Carolina fortress to complete the day.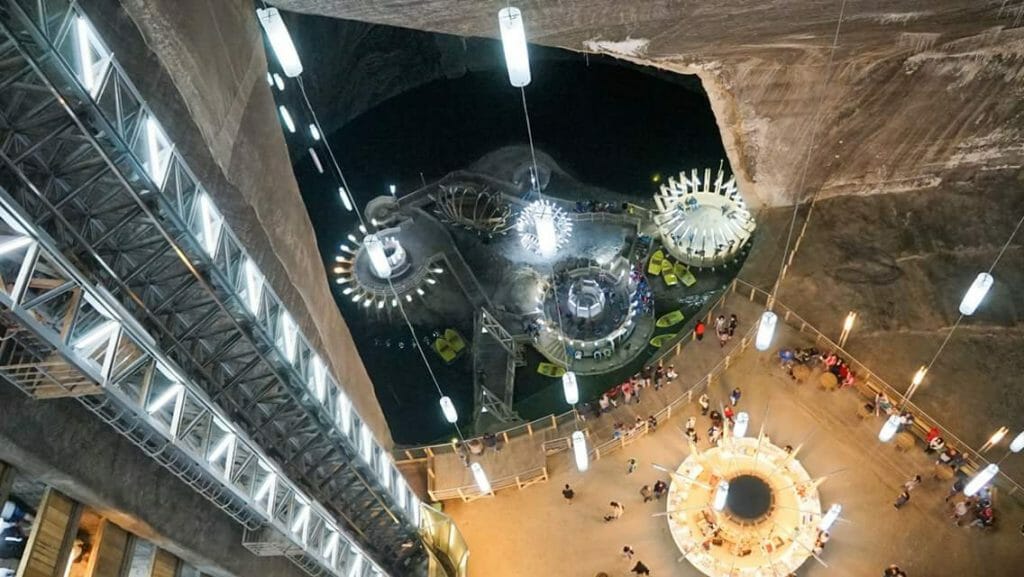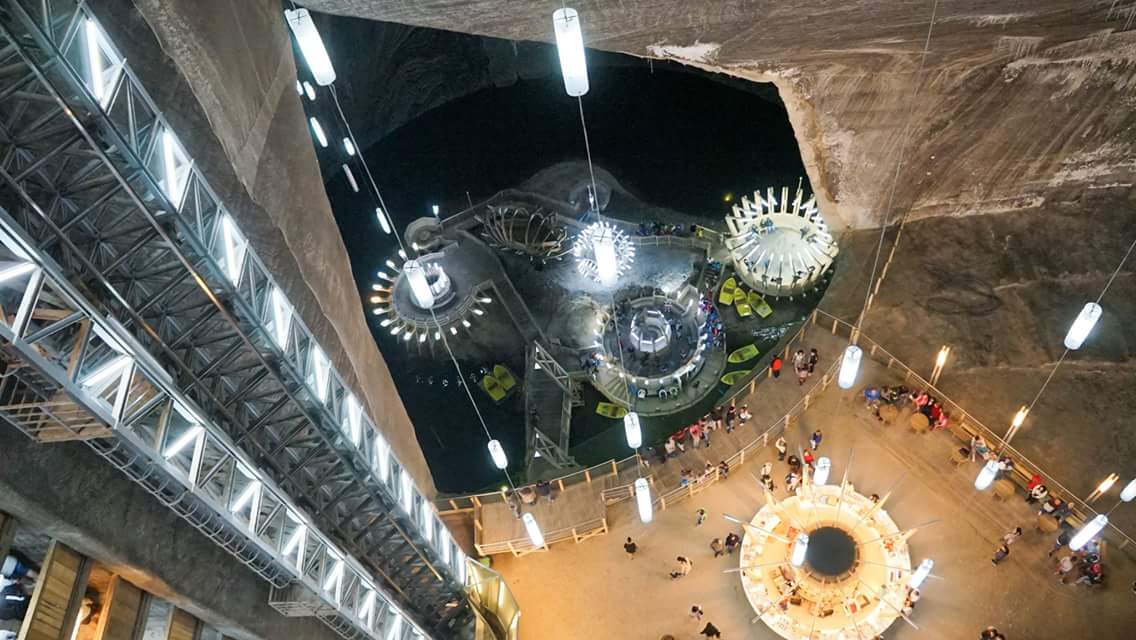 Dracula's Castle – Get closer to the Dracula legend by calling in at Dracula's castle in Bran then exploring the medieval city of Sighisoara, including Dracula's birth house.
Cluj Napoca Sightseeing Tour – Enjoy Cluj Napoca's distinctive charm through a tour to its hidden spots including visiting the mirror street, a unique attraction in Cluj Napoca and wandering around St. Michael Church, a beautiful example of Gothic architecture. See how the city is a German, Hungarian and Romanian cultural melting pot as you stroll past the birth house of a famed king and appreciate Avram Iancu Square.
Transfăgărășan Highway – Take a day tour or hire a car to explore Romania's most iconic road in the dramatic Carpathian Mountains. Not to be missed.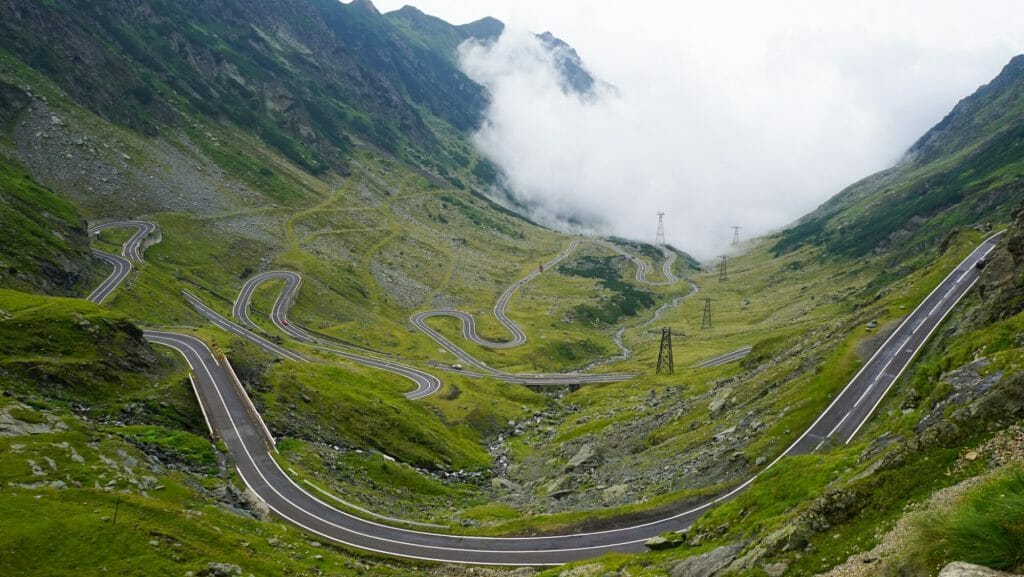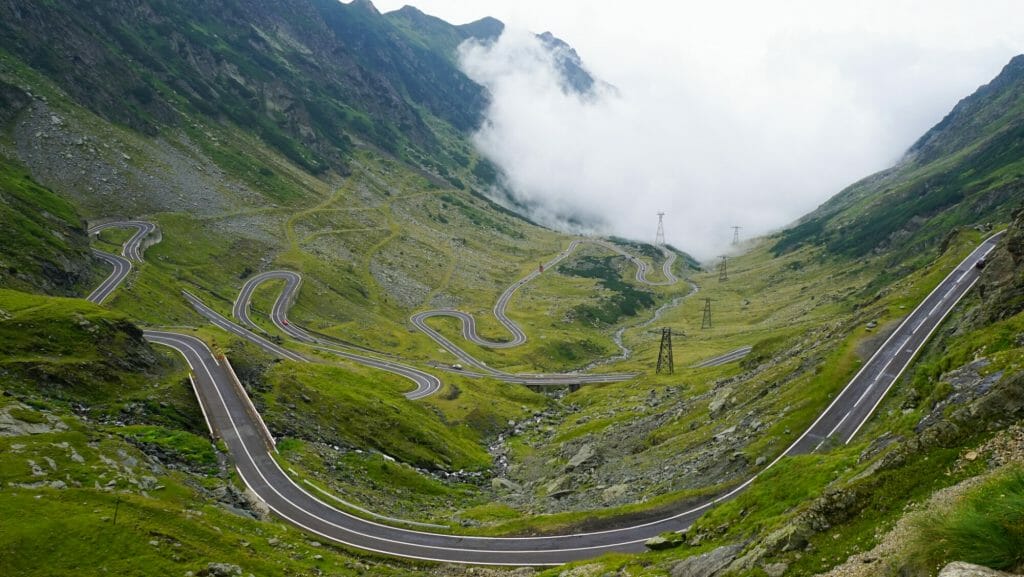 Cluj-Napoca Bánffy Palace – A stunning fine arts museum in an equally impressive baroque building featuring works by major Romanian & Hungarian artists.
Maramures from Cluj – Explore the picturesque region of Maramures in the most rural experience of Romania. The Maramures has preserved its traditions, customs, and landscapes for hundreds of years and today the best way to get to know the culture of this region is through its delicious food and simple homestays.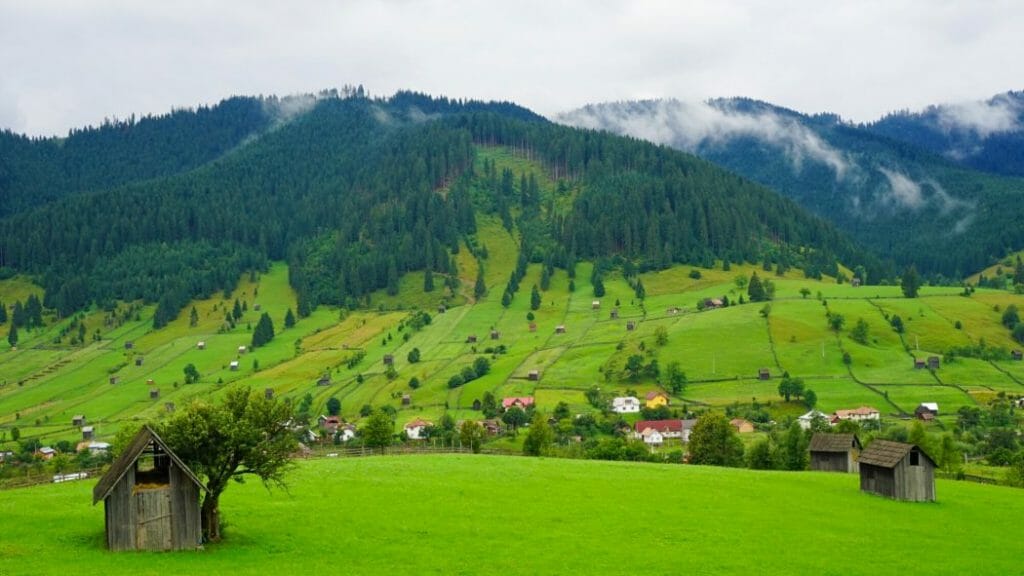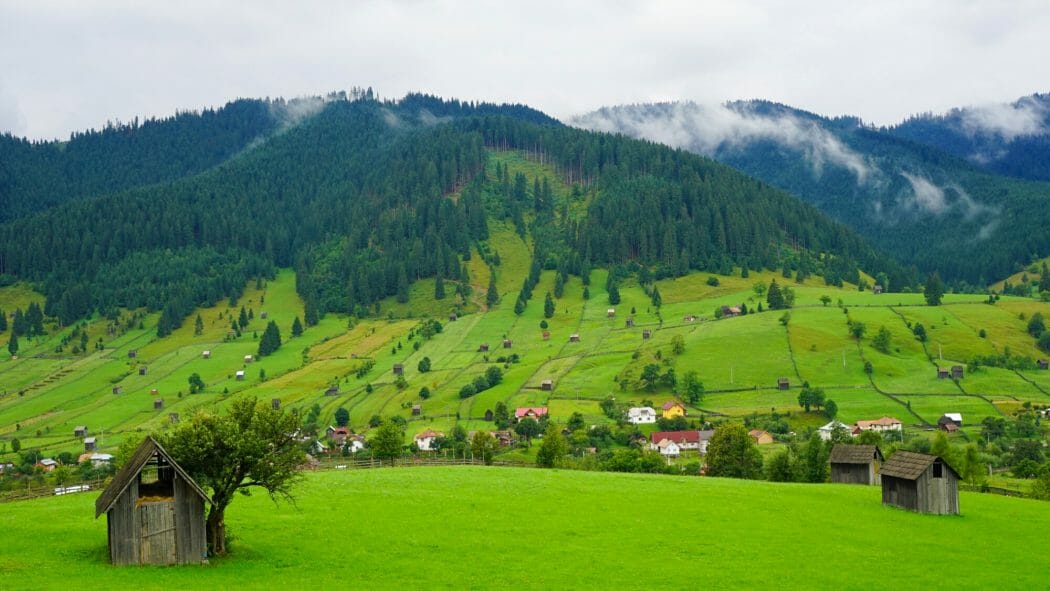 Gay Film Nights – An annual film festival promoting LGBT culture and cinema including a Prize Gala with awards for LGBT activism, the best gay publication and the most LGBT-friendly public personality in Romania. Taking place in November annually but check their Facebook for other queer film events throughout the year.
Les Sisterhood Cluj – A group of people who identify as lesbians, bi, trans, queer women from Cluj, whose purpose is to connect and link a united and supporting community. They host various events with details on their Facebook page including coming out stories, parties, picnics, hikes and bike rides.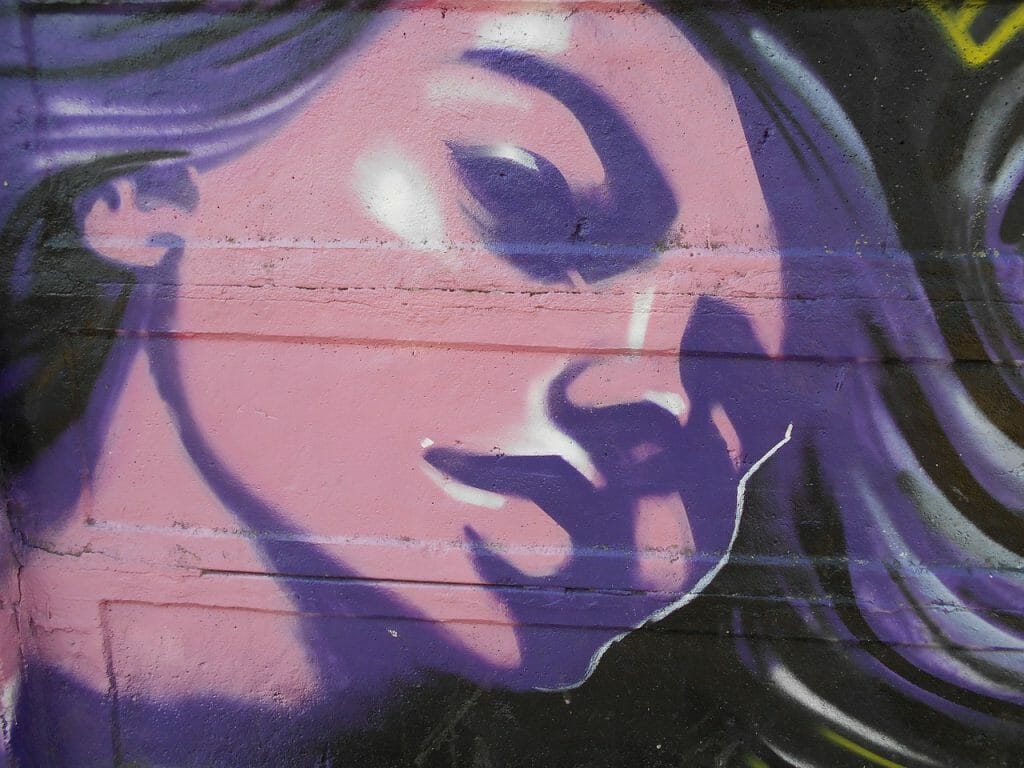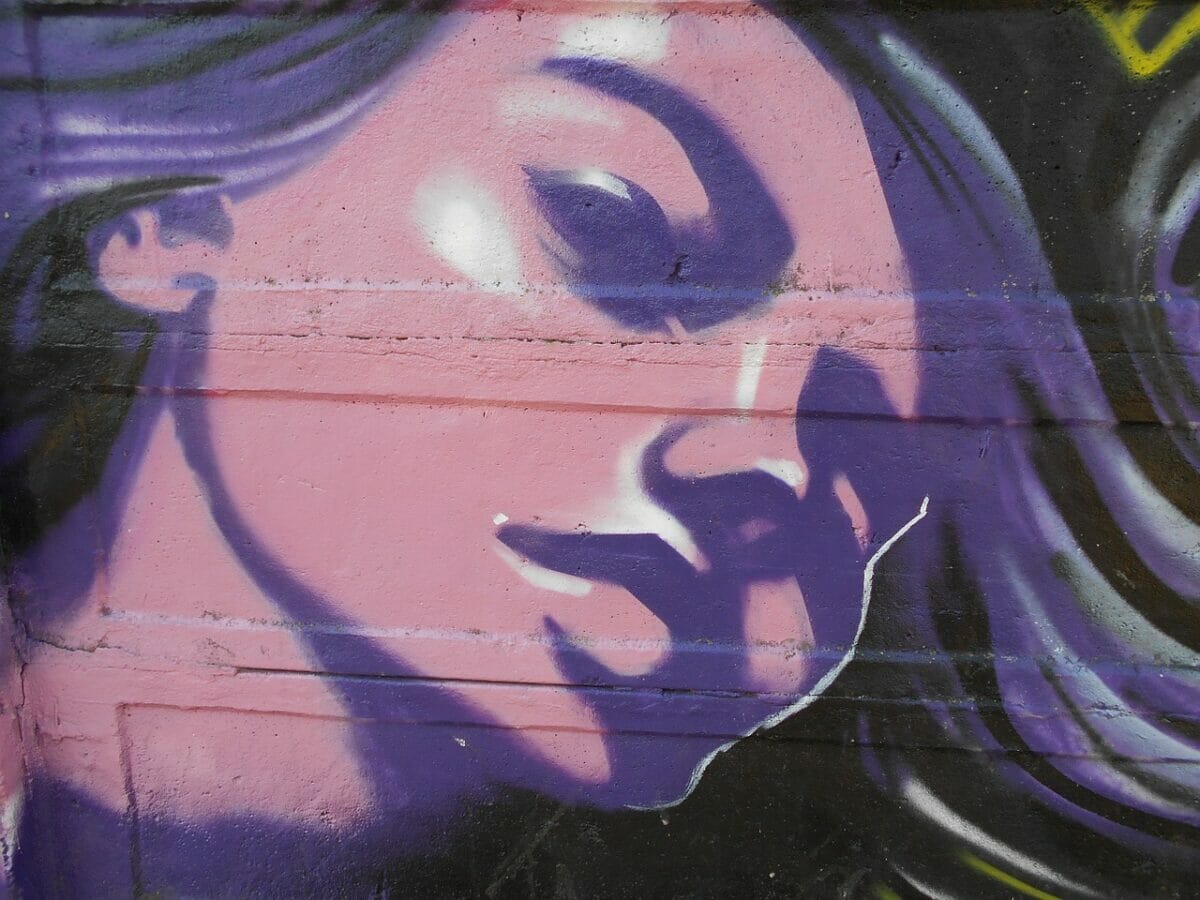 Cluj Pride – Now on its second year, Cluj Pride is the first Pride in Transylvania and aims to provide increased visibility for the LGBTQ community in Gay Cluj. The organizers always want to encourage the participation of LGBTQ people in community activities and to contribute to the national dialogue on topics affecting the rainbow community of Romania. If you plan on attending Cluj Pride, held in June, you will find a local splash of color and optimistic attitudes, as well as a fabulous line up of activities – with everything from LGBTQ themed presentations and movie screenings, to interactive exhibitions and community picnics. There is, of course, a Cluj Pride march taking place on a Saturday where everybody marches together for equal rights, respect and safety; in solidarity with others! Cluj Pride brings confidence, strength, and visibility to the LGBT community in Romania and we couldn't be happier!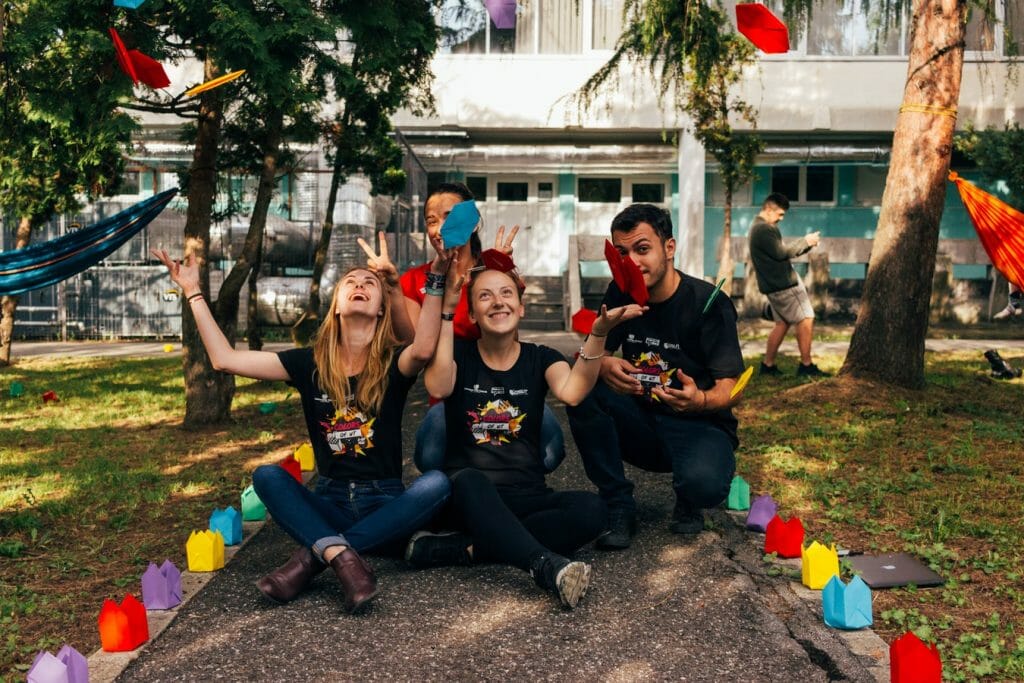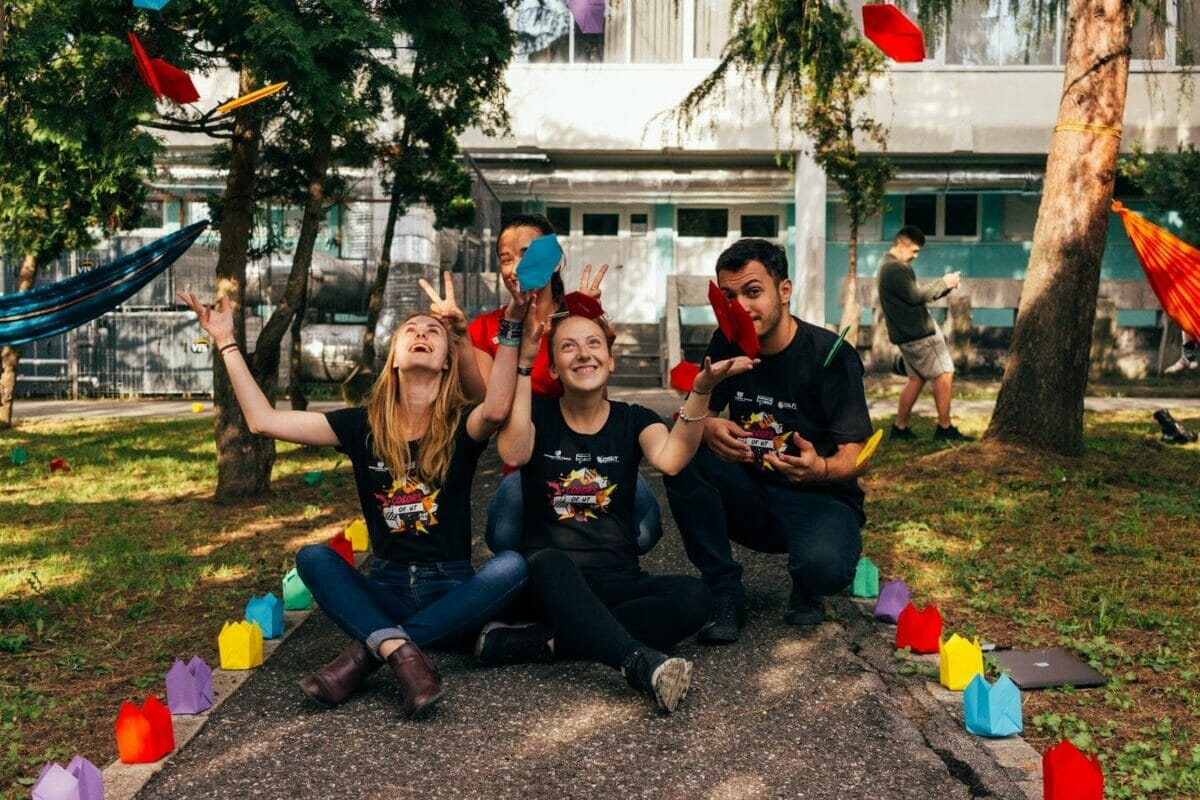 Gay-friendly and Gay Hotels in Cluj-Napoca
In Cluj-Napoca, you are unlikely to find a hotel which had any issues with gay guests – and it would be unheard in any of the more luxurious properties. During our travels in Gay Romania, we stayed everywhere from small villages to big cities in a variety of accommodation styles and never once encountered more than a confused 'Would you like a twin or double bed?'. Even when the hotel staff didn't speak English we didn't have any issues and were welcomed everywhere we went.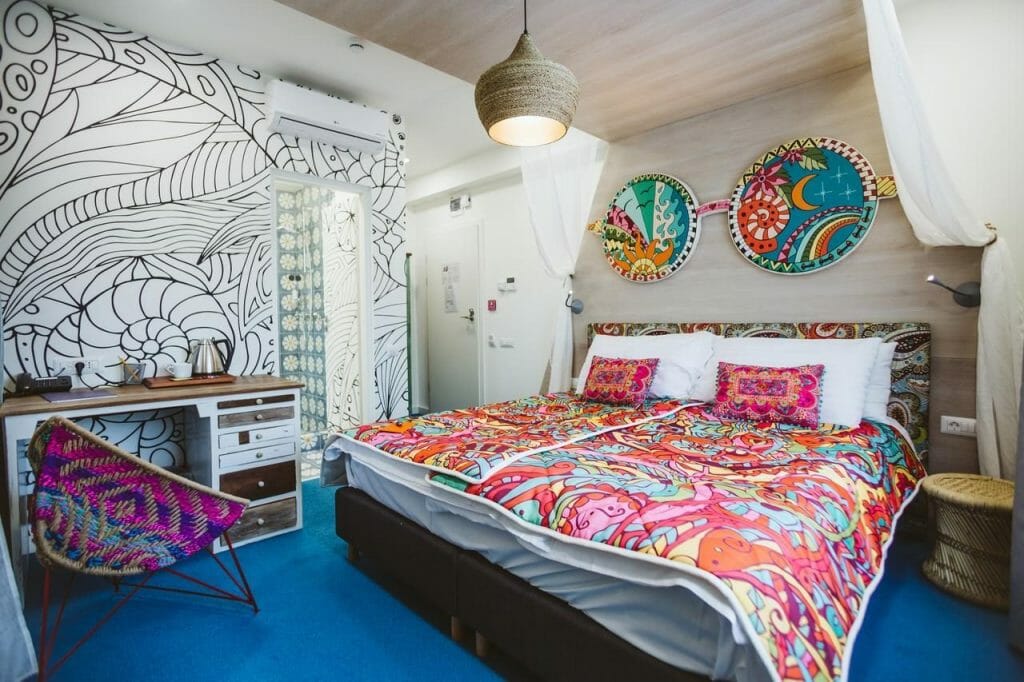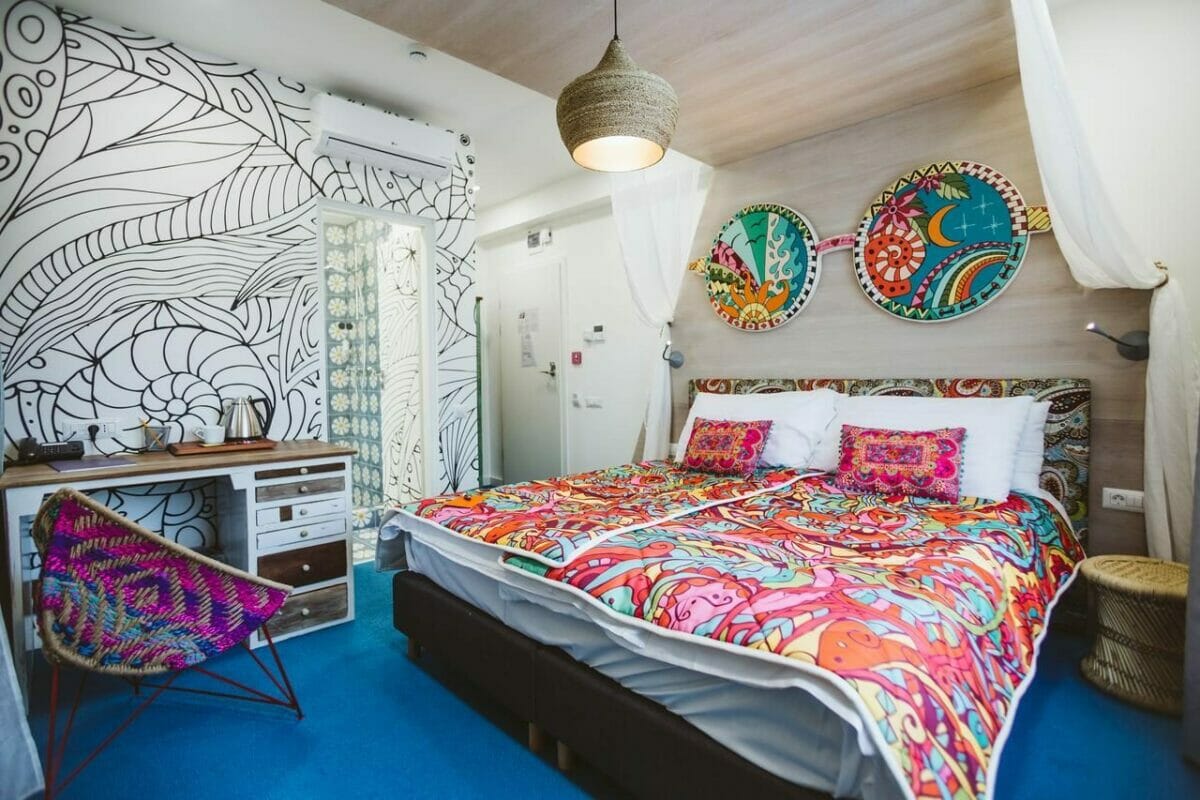 However, in saying this, some hotels in Cluj-Napoca are just more popular with queer travelers due to their location and LGBT-friendly vibes. These are the hotels we feature here since there is no specific gay hotel in Cluj-Napoca. Each of these gay-friendly Cluj-Napoca hotels offers something particular, so be sure to choose the right style and location to meet your needs. Of course, there are also hundreds of more hotels in Cluj-Napoca if you don't find the right one here. Most include free parking but if your hiring a car be sure to confirm the details of each property as it is hard in the Old Town especially!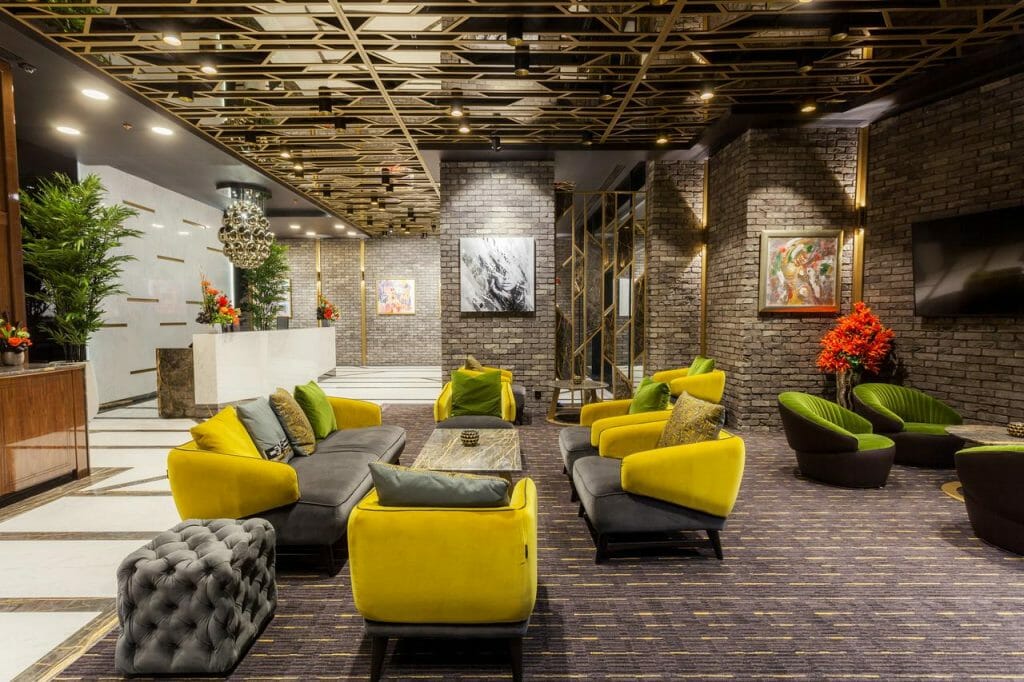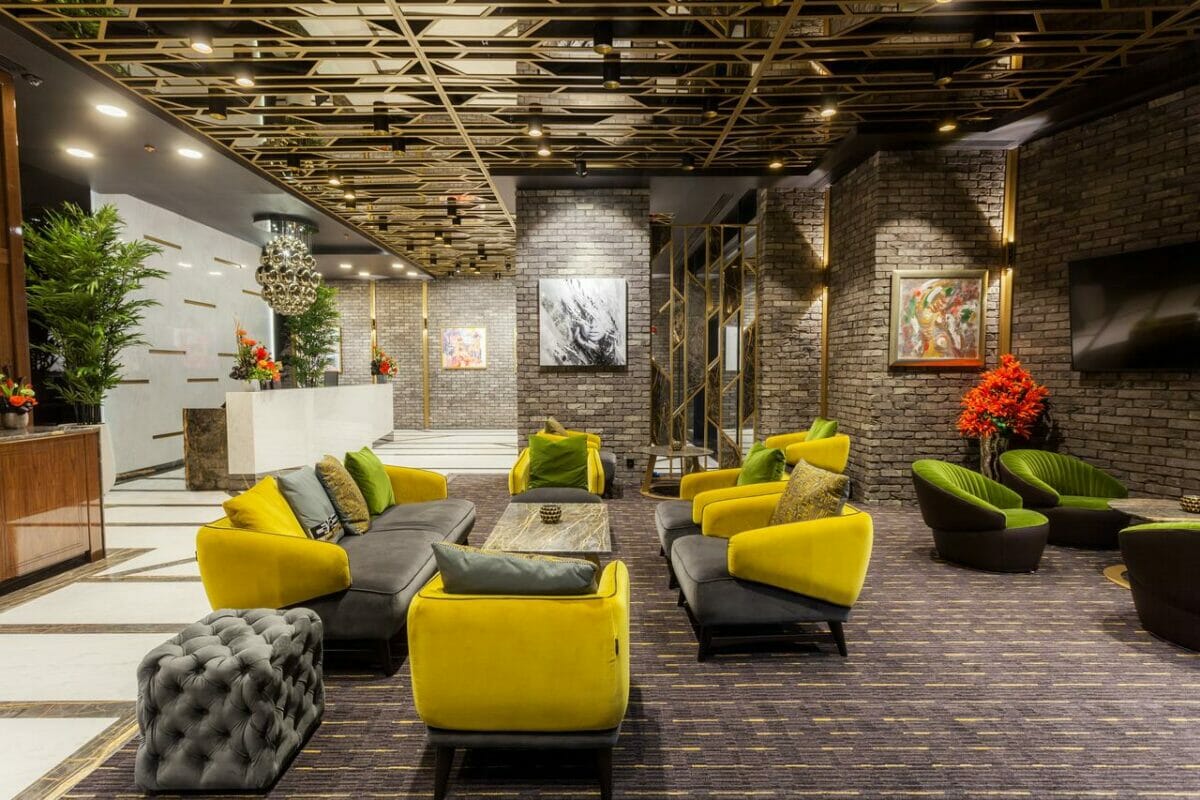 Hotel Platinia ☆☆☆☆☆ – Our favorite gay-stay hotel in Cluj offering world-class service and apartment-style accommodation close to the Old Town and all the attractions – by night or by day. The moderns rooms are beautifully decorated, including plush bedding and a large bathroom with a massive walk-in shower. Ask for a high-level room when booked to enjoy fabulous balconies with fantastic views over Gay Cluj. Housed in the former Ursus Beer Factory, attention has been paid for every little detail at Hotel Platinia, and all guests are warmly welcomed in their luxurious yet contemporary setting.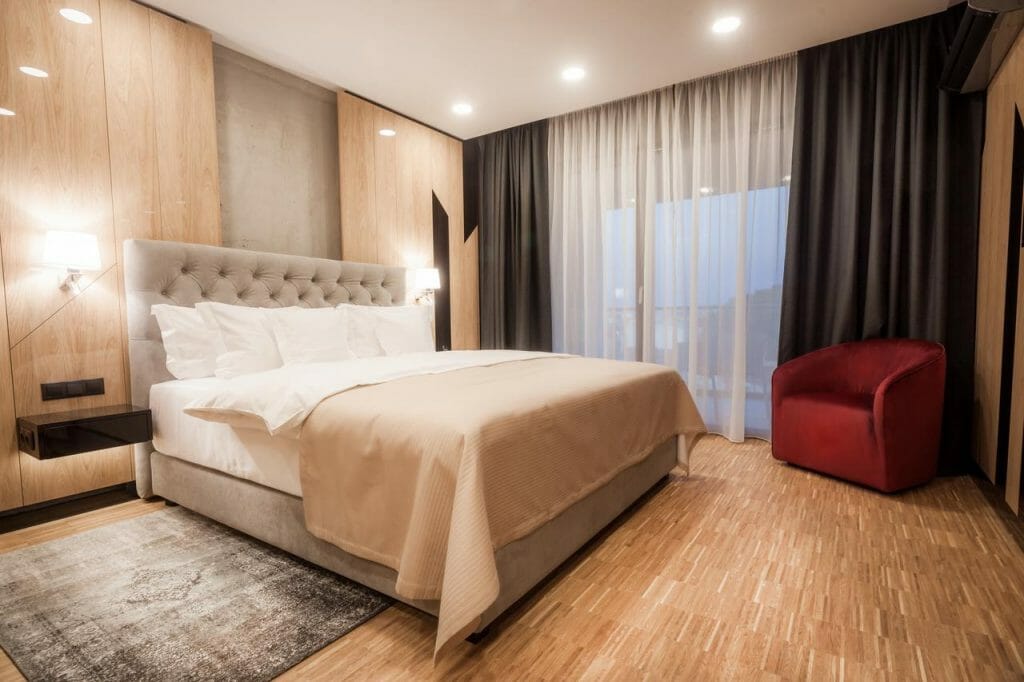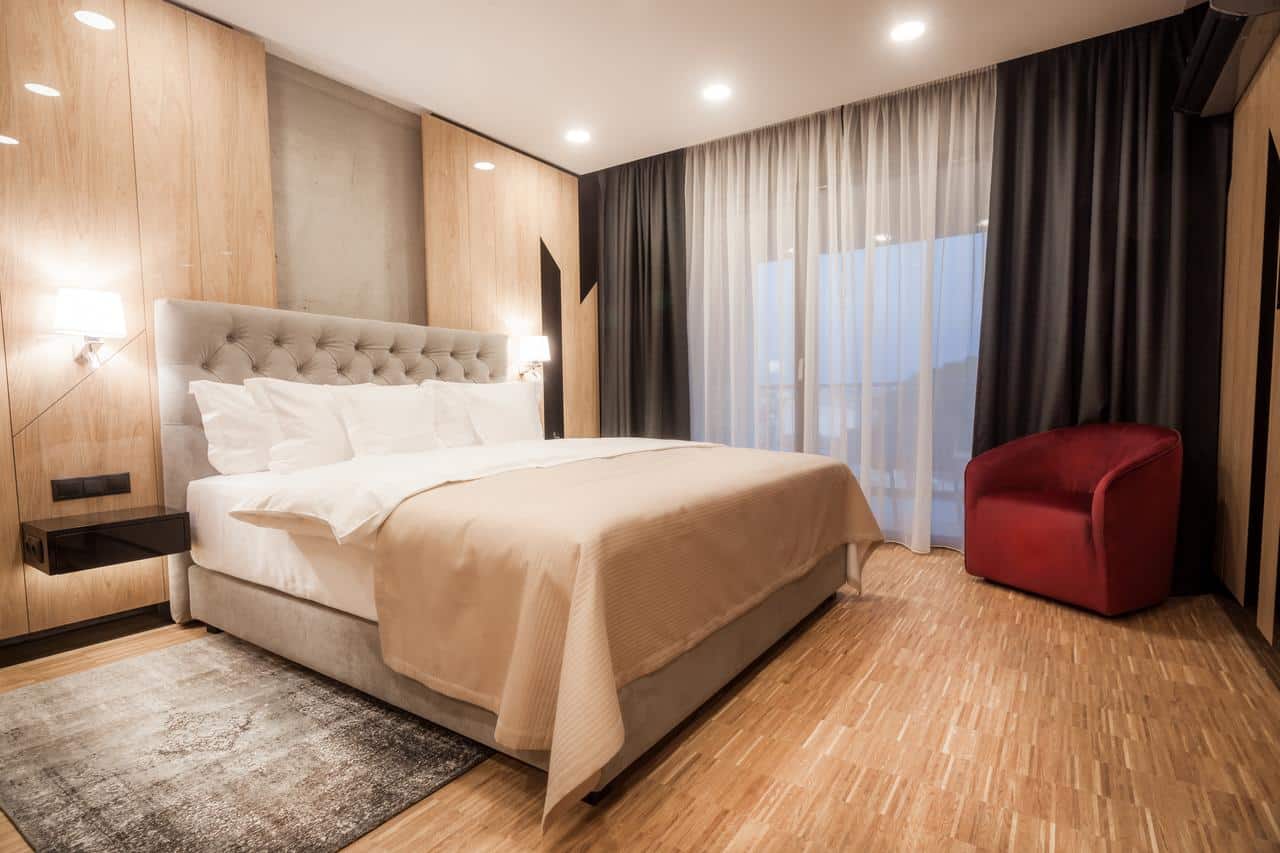 Cluj Business Class Apartments ☆☆☆☆ – Spacious and modern apartments just a short walk from the gay bar in Cluj-Napoca. Contemporary architecture, city view balconies and very clean. There is also adjoining sitting rooms so if you're looking to host or just want your privacy this is the best option.
DoubleTree by Hilton Hotel Cluj ☆☆☆☆ – City Plaza – A modern hotel with stylish, contemporary rooms and the famous Hilton service. Renown for their 'Go Out With Hilton' LGBT travel campaign, it is no wonder so many gay travelers choose the Hilton! In gay Cluj they can enjoy affordable suites offering living rooms, whirlpool tubs and infrared saunas, enjoy breakfast in a bright, international restaurant or make sure of the full-service spa features an indoor pool, a sauna, a Jacuzzi and a gym.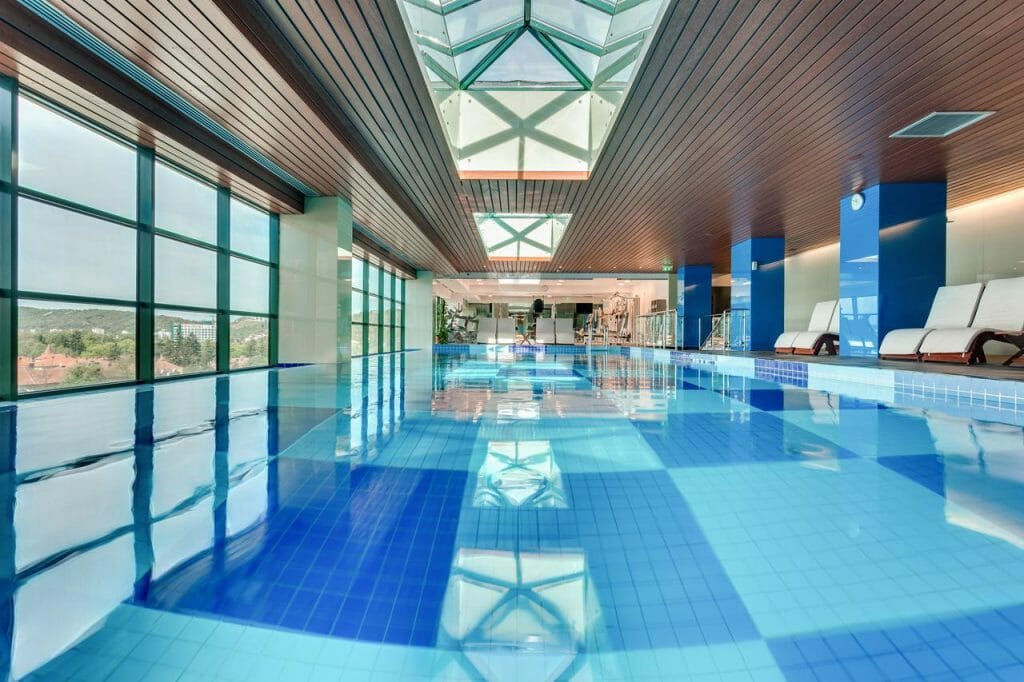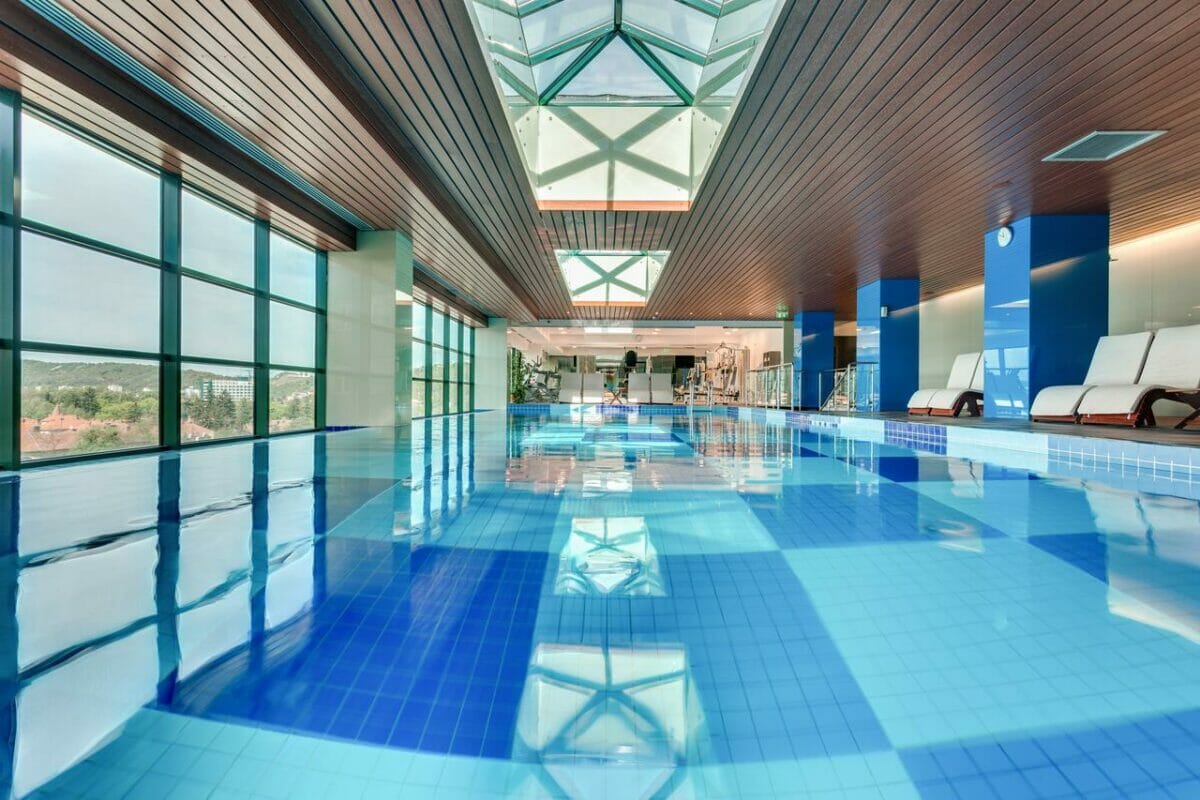 Hotel Paradis ☆☆☆☆ – One of the most popular hotels in Cluj booked by gay travelers, the Hotel Paradis is an elegant hotel in a contemporary building with a complimentary breakfast buffet and parking – in case you are driving around Romania. The rooms are cozy and somewhat dated, but the free access to the spa area, including a pool, a sauna, a hot tub, aroma and light therapy is a big drawcard.
Villa-Hotel Escala ☆☆☆☆ – Close to the historical center of Cluj-Napoca, this hotel decorated hotel offers wonderful service from the owners who go out of their way to ensure everything is absolutely perfect. There is a fitness hall and an outdoor swimming pool, which is available only in summer, and space in the garden to have a relaxing barbecue. If you prefer accommodation oozing family-run charm, the Villa-Hotel Escala is where you will find it!
West City Hotel ☆☆☆☆ – A beautiful, modern hotel newly opened but somewhat annoyingly located outside of the city – which is a blessing if you are hiring a car in Romania! This 4-star design West City Hotel feature unconventional decor elements, such as glass-panel showers in the room, and one of the best breakfast buffets in Romania. It is also near to a large shopping center and has lower prices to reflect it's less desirable location.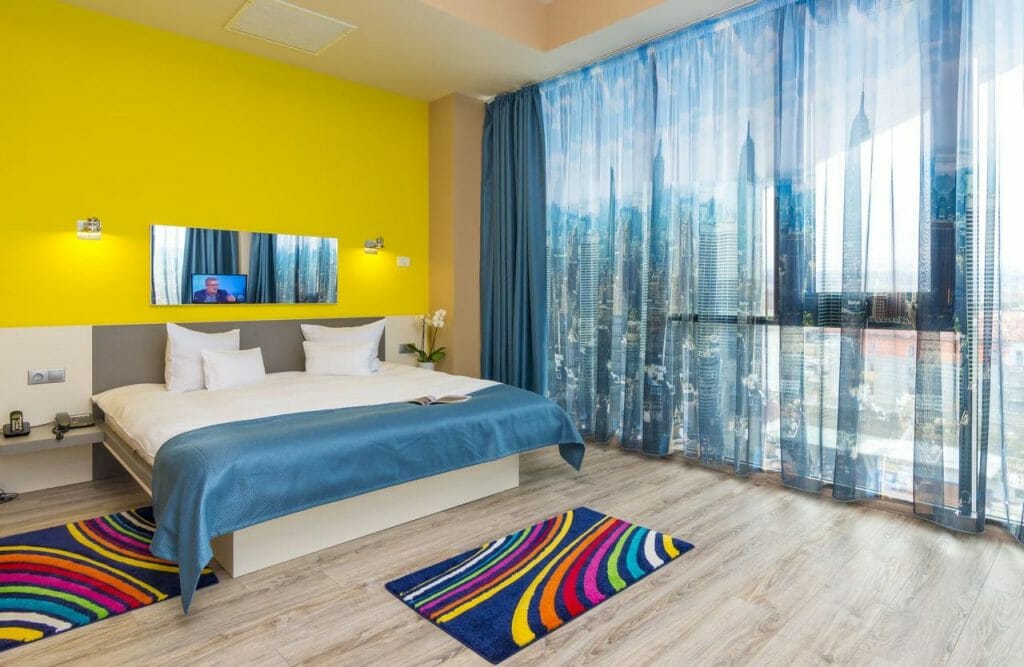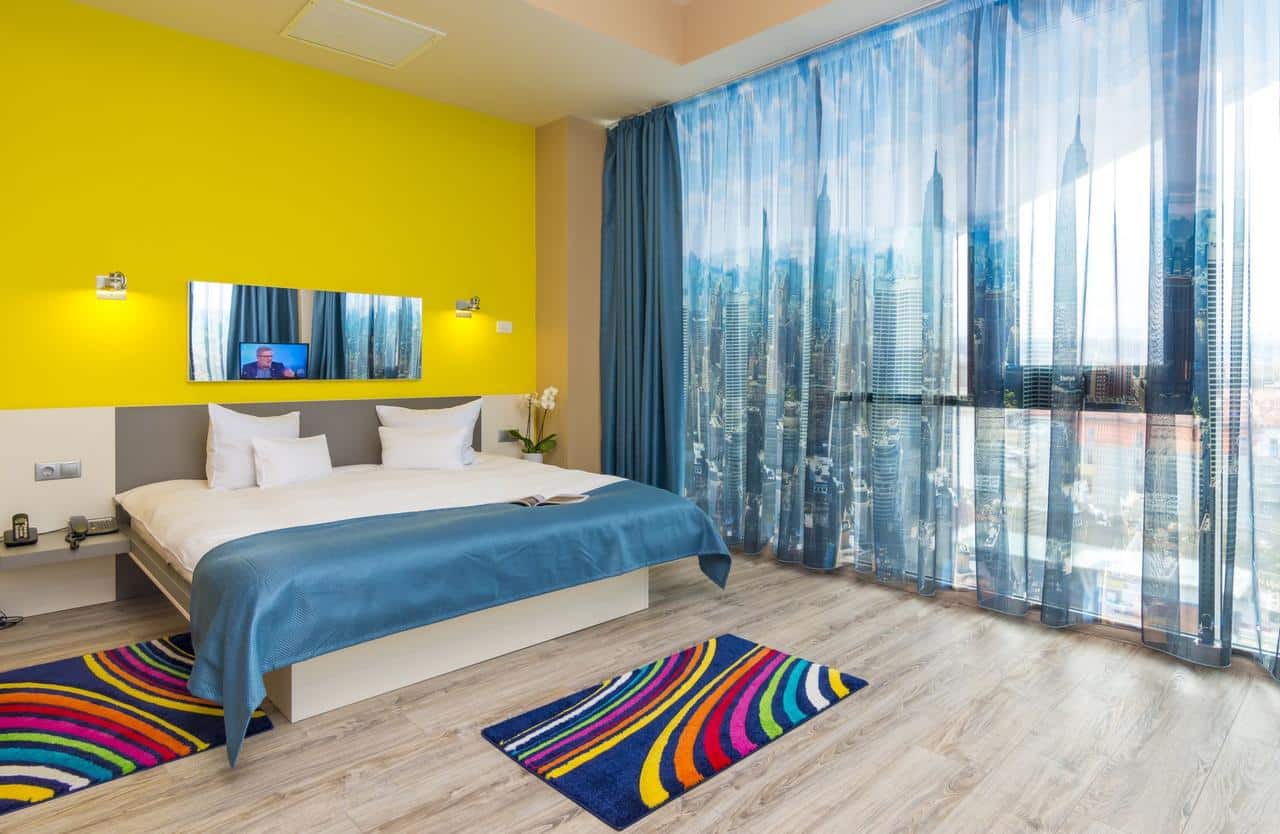 Hampton by Hilton Cluj-Napoca ☆☆☆ – A ten-minute walk from the old town, the Hampton by Hilton Cluj-Napoca is nothing to write home about, but if you want a no surprises stay with low prices, clean and spacious rooms, gym and buffet breakfast you should look no further.
Lol et Lola Hotel ☆☆☆ – An adorably eccentric hotel filled with color, vibrant design, and unique details. Quiet and with a green courtyard in the center of Cluj-Napoca, Lol et Lola Hotel is a popular budget option for gay travelers who don't want fancy amenities but enjoy personal serve and quirky decor. This is one cute – albeit unusual hotel – you will not soon forget!
Transylvania Hostel ☆☆☆ – A cozy hostel provides comfortable – and affordable – accommodation in a friendly and social atmosphere. Gay-friendly, this is the perfect spot for backpackers from around the world to meet, explore the city, and share stories. If you are on a budget, want to meet new friends to party with and don't mind sharing a dorm room, then Transylvania Hostel is your best option.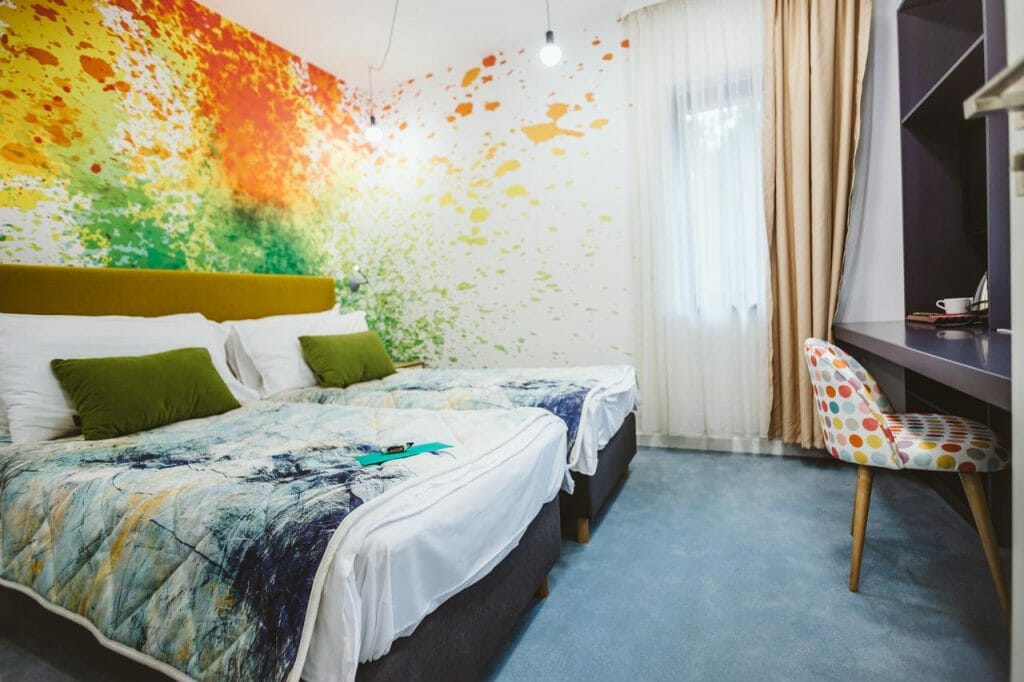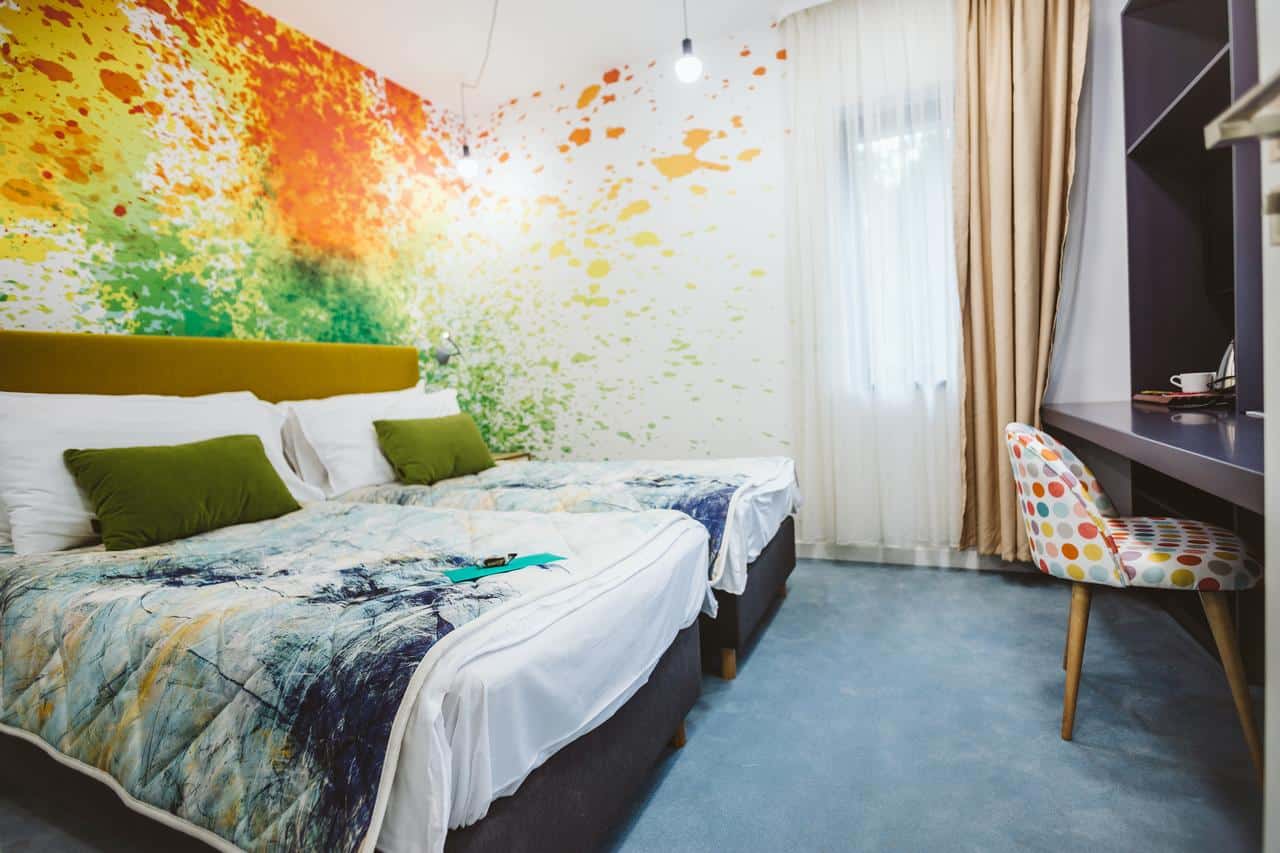 Gay Bars and Gay Clubs in Cluj-Napoca
Honestly – we can't even believe there is a gay club in Cluj-Napoca, but thank god for Delirio which is the leading supplier of gay nightlife in Romania outside of Bucharest. If you're lucky enough to be in town over the weekend, you just need to go!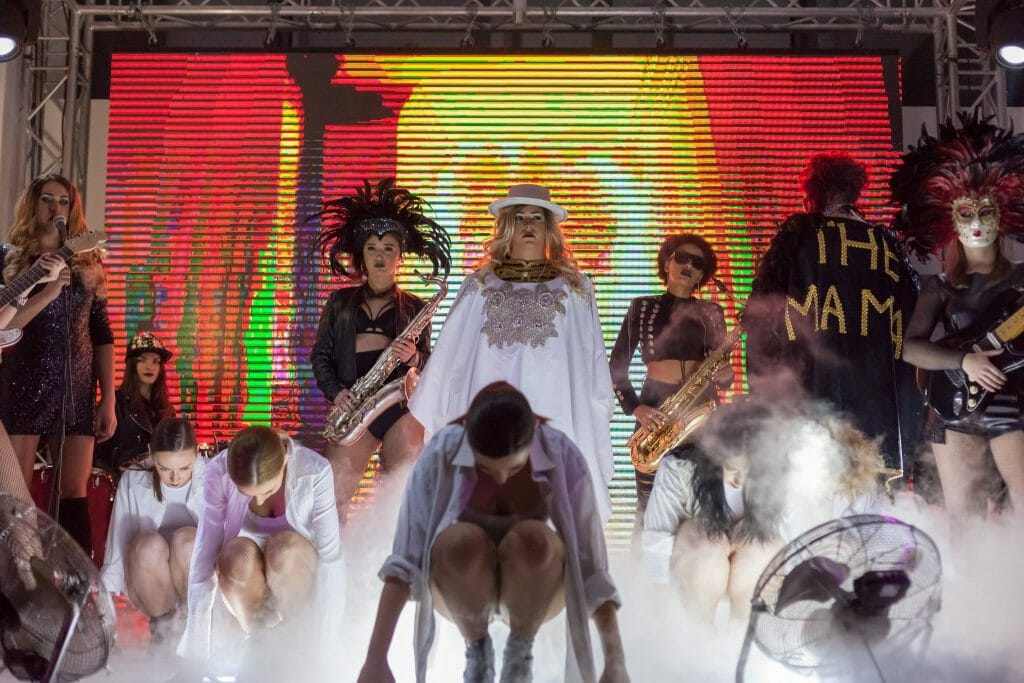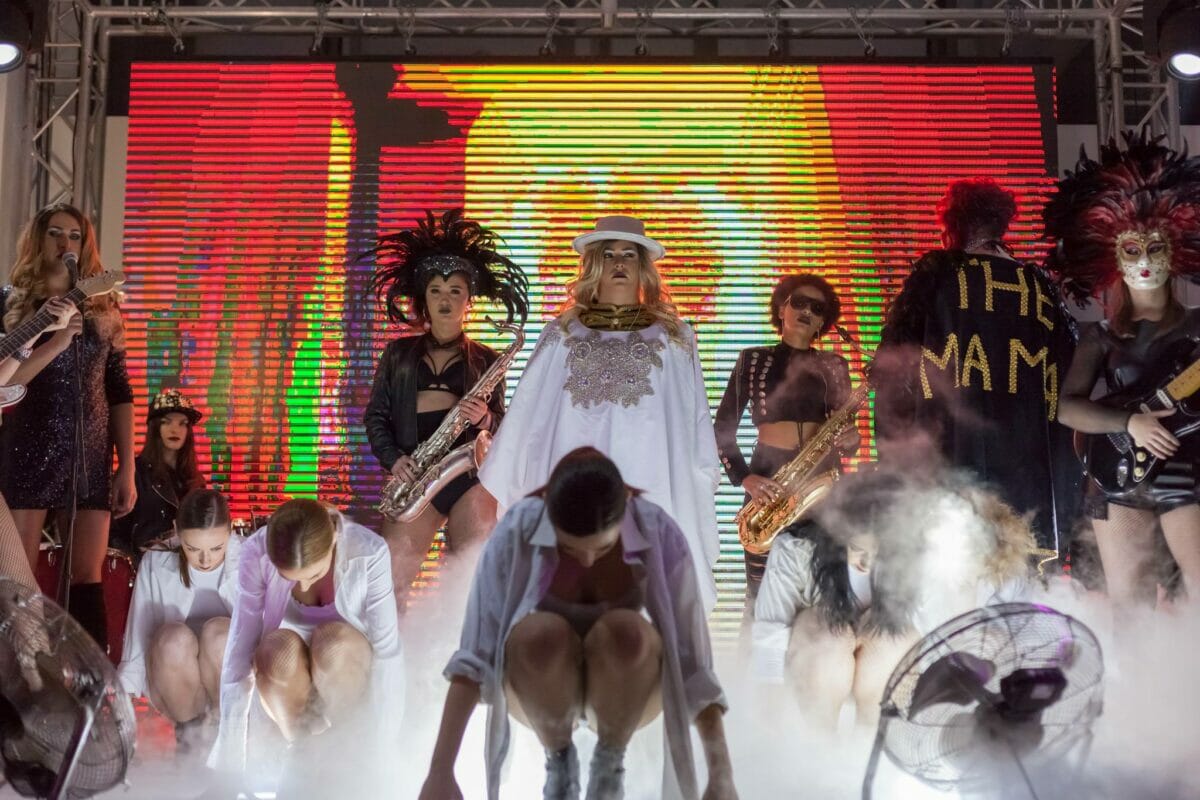 Otherwise, there are a few favorite cocktail spots and cafes where you might bump into other gays, or a high-end nightclub if you are getting desperate to party. You can also try Str Piezisa, filled with cheap bars populated by relatively liberal students but remember – in general – hand-holding or same-sex displays of affection outside of gay bars can lead to trouble anywhere in Romania and should be avoided.
If you can, try to meet gay locals during the day around town – or on a dating app – to find out about any one-off parties in club or bars, and look out for one-off events such as the Let's Have a Kiki parties – Romania's first open-minded circuit party, often held at the Cluj Arena.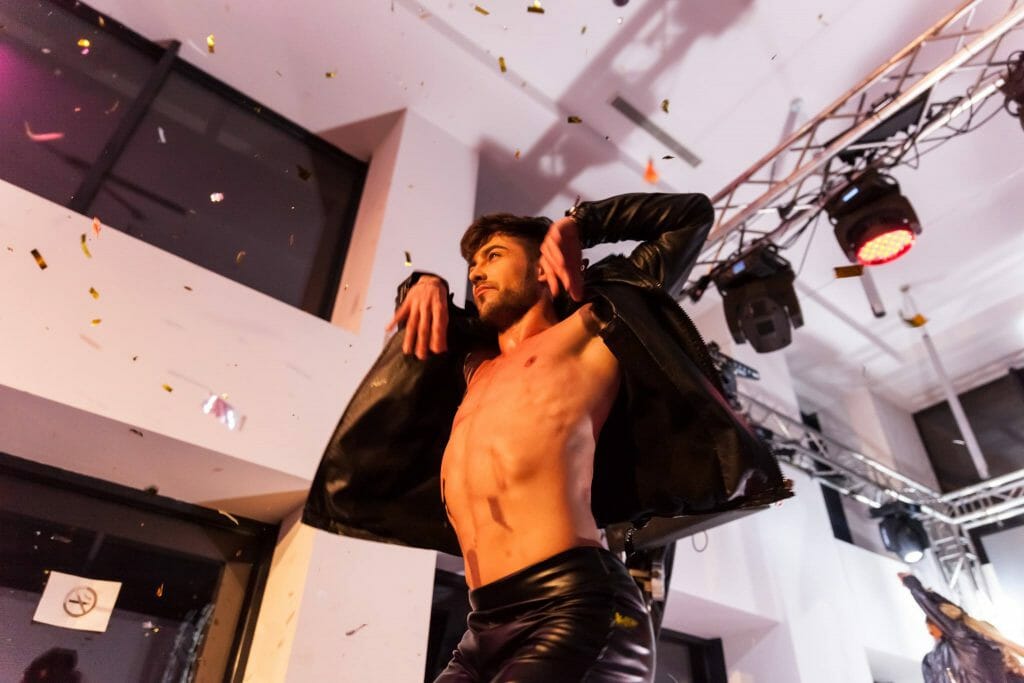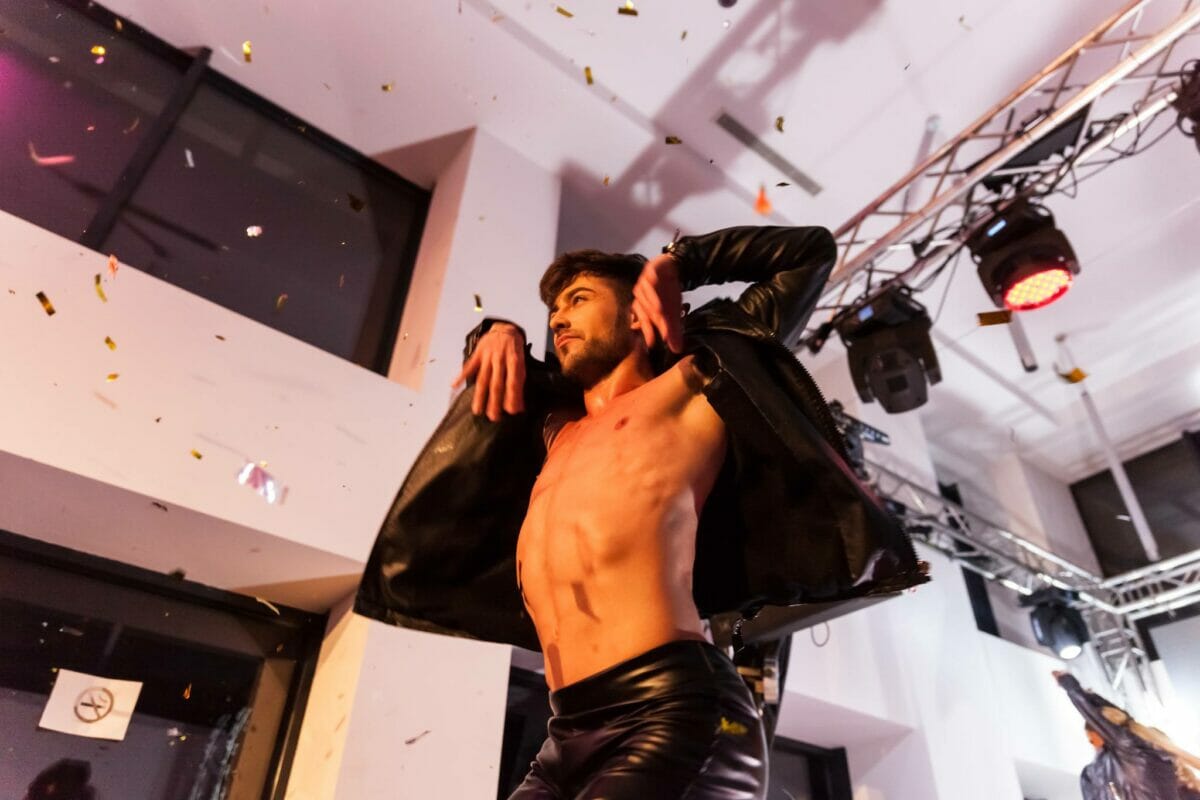 Delirio Gay Club Cluj – The only gay club in Cluj-Napoca, opened Thursday, Friday, and Saturday with an offshoot in Sibiu and another location opening soon in Timisoara. The place to meet gay guys in Cluj with go-go dancers, fabulous drag shows, DJ music until 5 am and plenty of vodka-fuelled, scantily-clad boys. Delirio is known as a place where everybody can have a good time, and just be themselves – regardless of sexuality. People here are genuinely friendly and welcoming to foreigners – in contrast with other clubs we visiting in Cluj. Still, everything is not perfect here, the venue is small and old with a limited selection of drinks, but we are just thankful the Delirio Gay Club Cluj exists and provides a safe space for the Romanian LGBT community to just be. Their website listed all the gay events in Cluj, including the Kiki Ball and events at other venues and Thursday is generally lesbian night.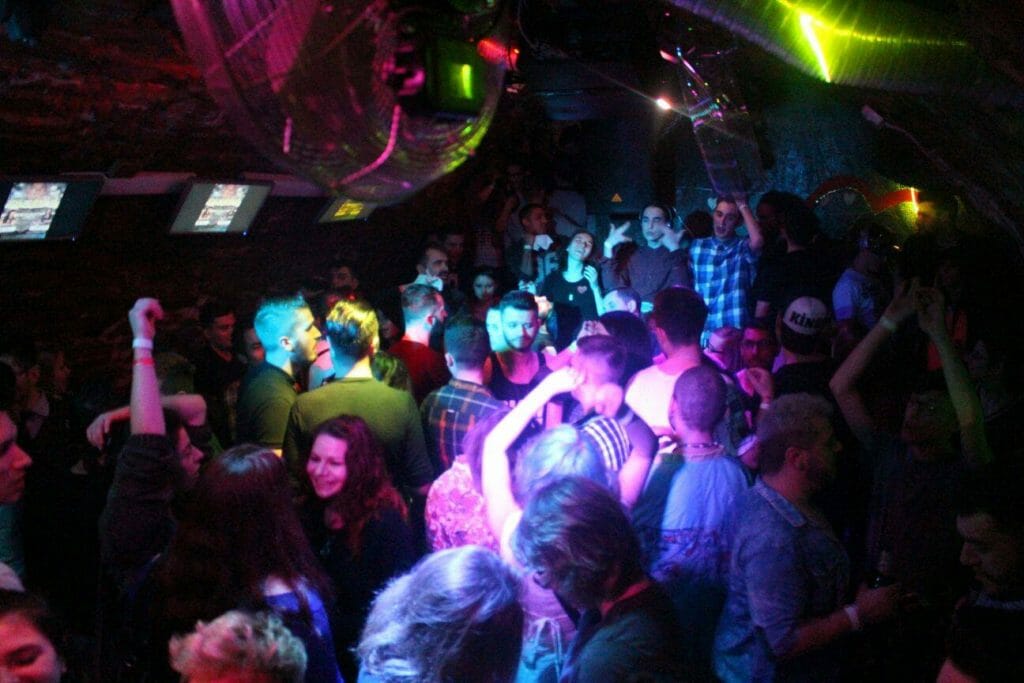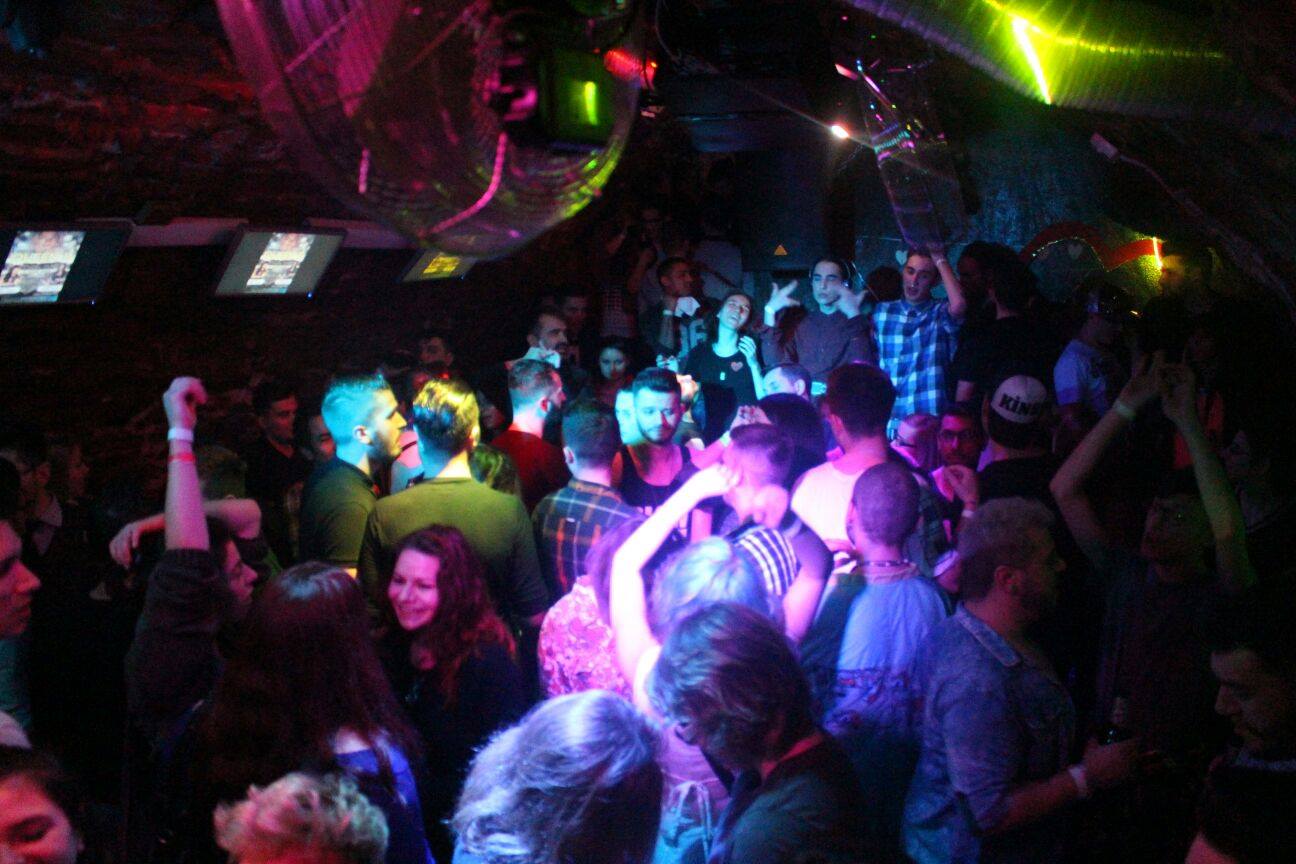 Flying Circus Cluj -A pub/club concept in Cluj that is a meeting point for alternative people: gay, straight or unicorn. There is always something on here every night of the year with different events and activities including occasional gay parties. Try their signature drink, an Inferno that sounds like hell, but is actually heavenly – or their wide variety of craft beers.
Club Midi – A Cluj institution renown for its electronic music, big-name DJs, and huge crowds. It is not exactly a gay hangout, but this is Romania so what did you expect? Still, you should have no issues enjoying the lively nightlife of Cluj Napoca here, and you never know who you will meet…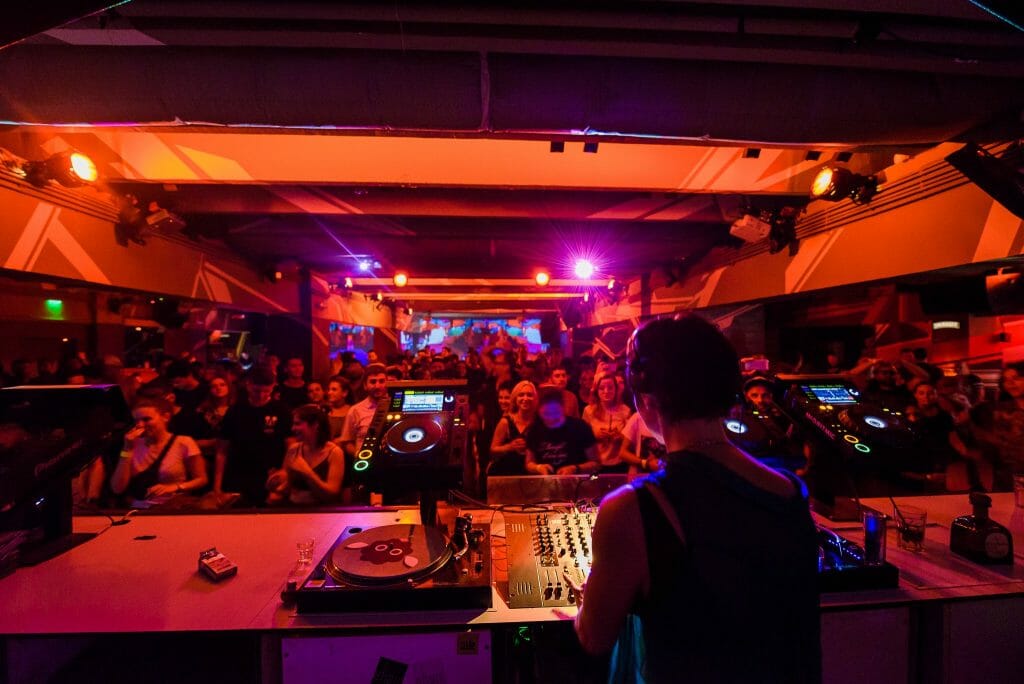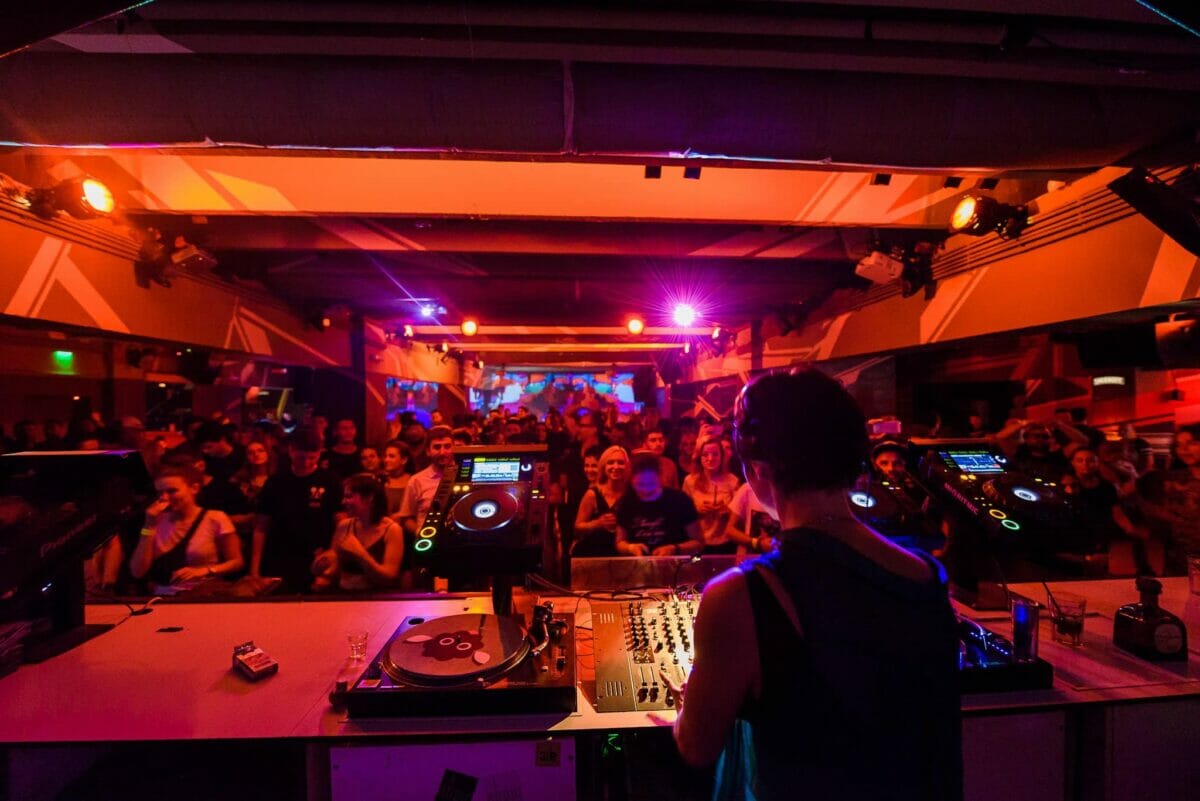 Insomnia Cafè – A quirk bar hidden on the second floor of a building, and set out like a real apartment – complete with all its original furnishings! A great place to relax, organize to meet people and enjoy a unique fit out with beer and occasional events.
Enigma Cafe – Possibly the most beautiful cafe in Club serving steam-punk realness with delicious food and fun drinks. The back summer garden is also very popular with its ivy-covered wall, and perfect for dates and for other casual meetings. The first steampunk kinetic bar in the world with plasma lamps and humanoid robots on the walls, yet weirdly serving classic Romanian far.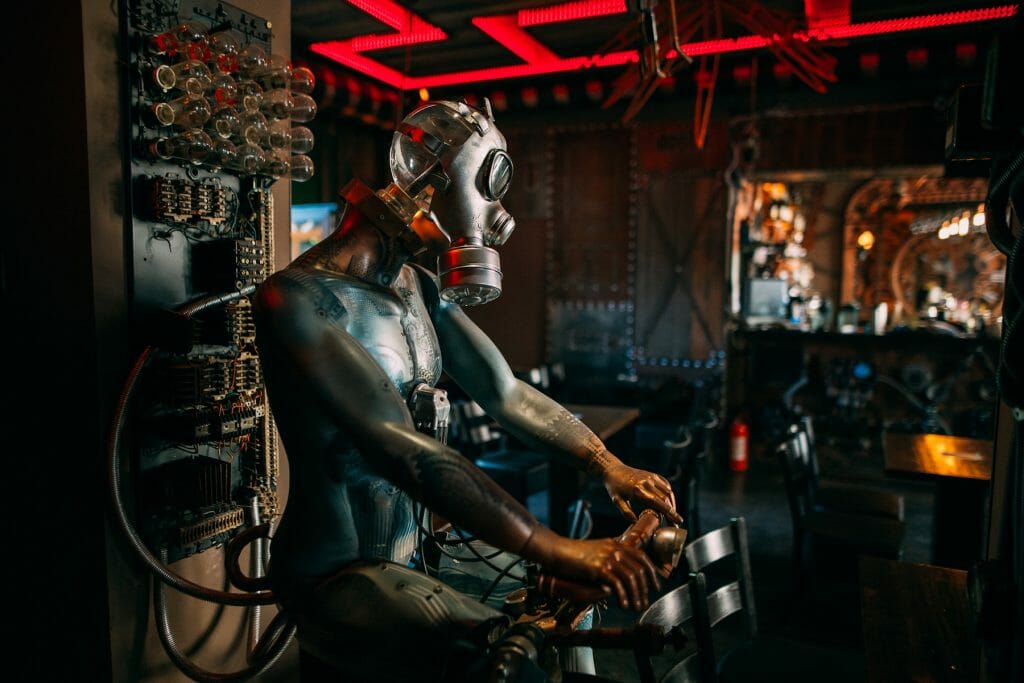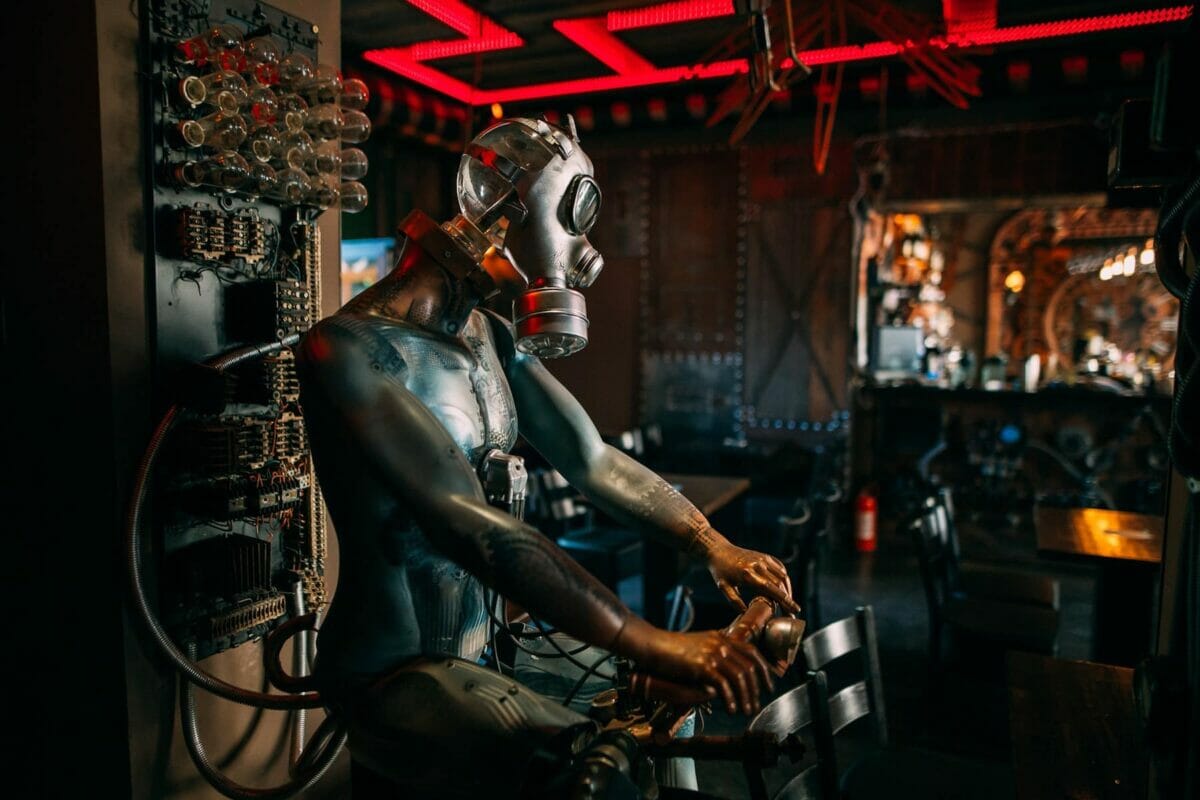 Bruno Wine Bar – A cozy wine bar in the heart of Club with the best of Romanian wines – but a small, and often missing international collection. Low prices, honest service, and relaxed vines.
Hemingway's – A locally owned and independent cocktail bar in Cluj Napoca with a mix of tourists and locals. Everyone from drinking novices to cocktail connoisseurs will appreciate their finely crafted drinks and colorful decor. Unlike Hemingway bars in Key West and Paris, the famous namesake has never visiting Cluj as far as we can tell.
The Soviet – A cocktail factory in Cluj, this theme bar, with original cocktails served in jars, has a social atmosphere and strong Communist design motifs – similar to places in Warsaw, Prague, Budapest, and Estonia. A great place to start the night with affordable drinks and friendly crowds.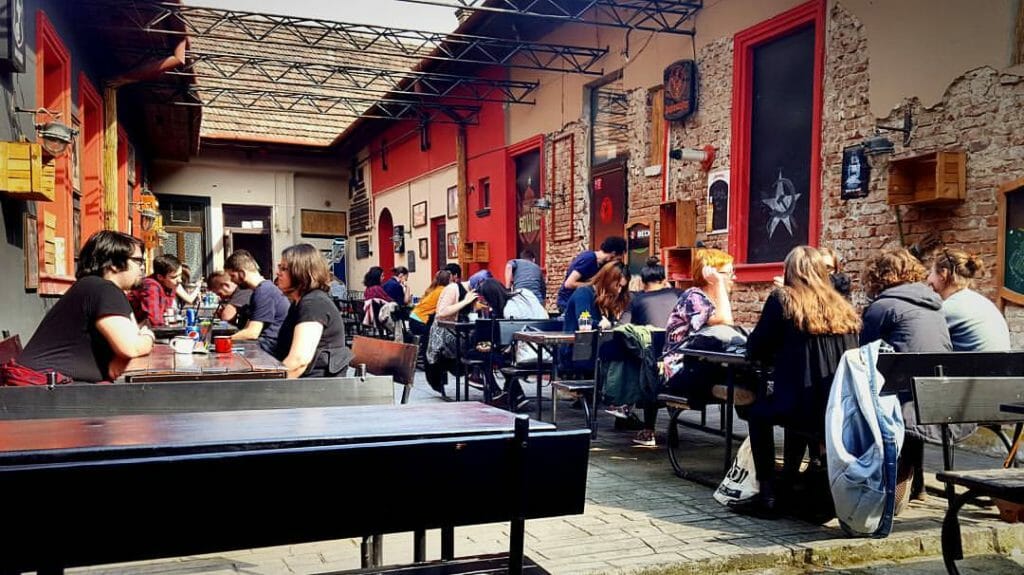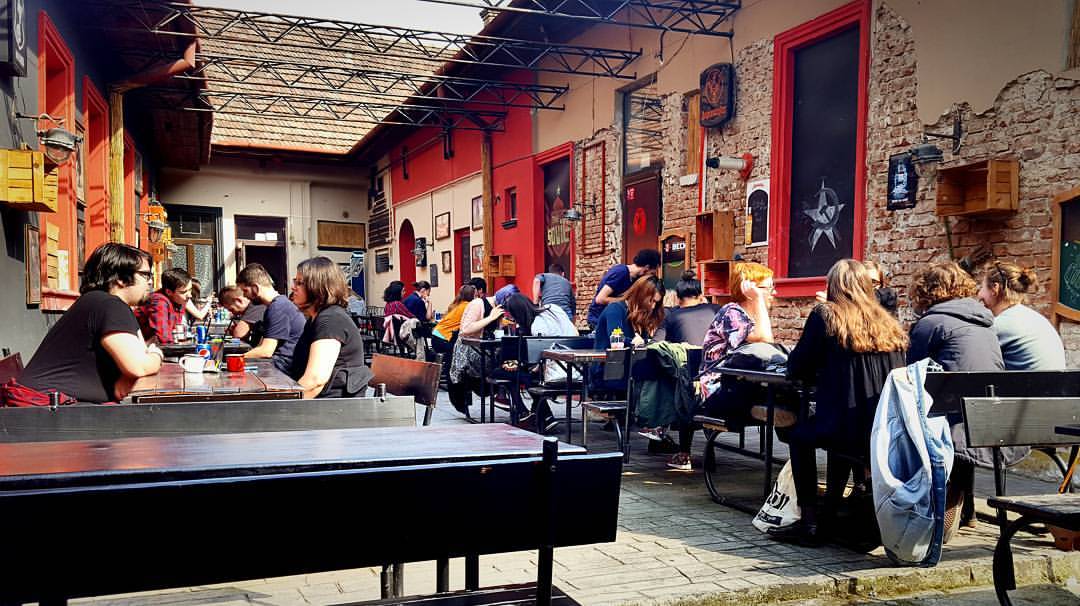 Gay Saunas in Cluj-Napoca
Unlike most European countries, there is no bathhouses or gay saunas in Romania. Probably because of the conservative attitudes in Romania still held today towards the LGBT community – Though you would think a gay sauna in Cluj-Napoca would be preferable to outright cruising in public spaces after dark?

Anyway, luckily today you can just open your phone and use hookup apps to meet gay guys in Cluj-Napoca, or you can head to the clubs and try your luck there.