Timișoara, a university city on Romania's western border, transfixes tourists with its lavish gardens, fine dining, and grand public squares.
While Gay Timișoara may be slow coming, this relatively liberal outpost in a very rural country offers some respite for LGBT travelers (and locals) who can enjoy performing arts, cosmopolitan vibes, and a relatively gay-friendly atmosphere.
The first thing to know before a trip to Gay Romania is that homosexuality has not been a crime in over 2 decades and there are currently no laws against gay citizens in Romania, aside from those that deny equality in marriage. Besides, there are anti-discrimination laws offering protection to same-sex individuals though it seems Romania is currently following flirting with the 'illiberal' path of Poland and Hungary as it gears for a referendum to constitutionally prohibit gay marriage.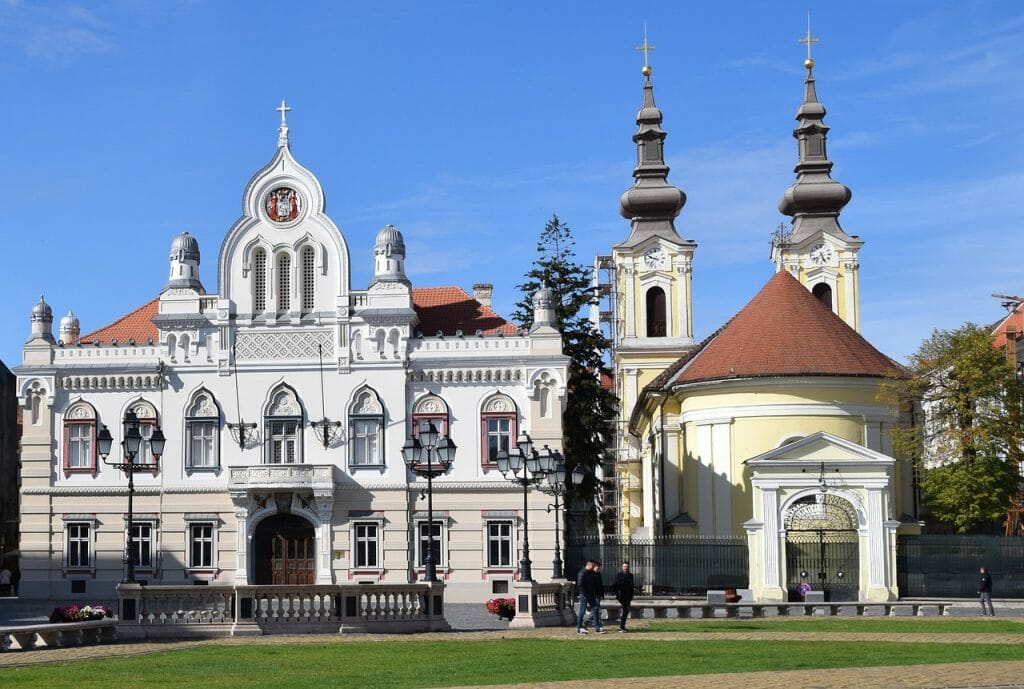 Many of the progressive moves in LGBT rights in Romania came not from the grass-roots levels but from necessary changes to harmonize with EU laws and to gain accession. This is to say despite the legal paperwork, public attitudes are slow to change and by all accounts Romanians amongst the most conservative and religious people in Europe. Romania is still a very rural country with rural ideas.
In saying all this, we did not experience any discrimination in Romania as – by and large – liberally minded people work in tourism and hospitality. Many people are probably ignorant at best about homosexuality as it is not uncommon for even relatively open-LGBT people in major cities like Bucharest, Cluj, Sibiu, and Constanta to remained closeted in some parts of their personal and/or professional life.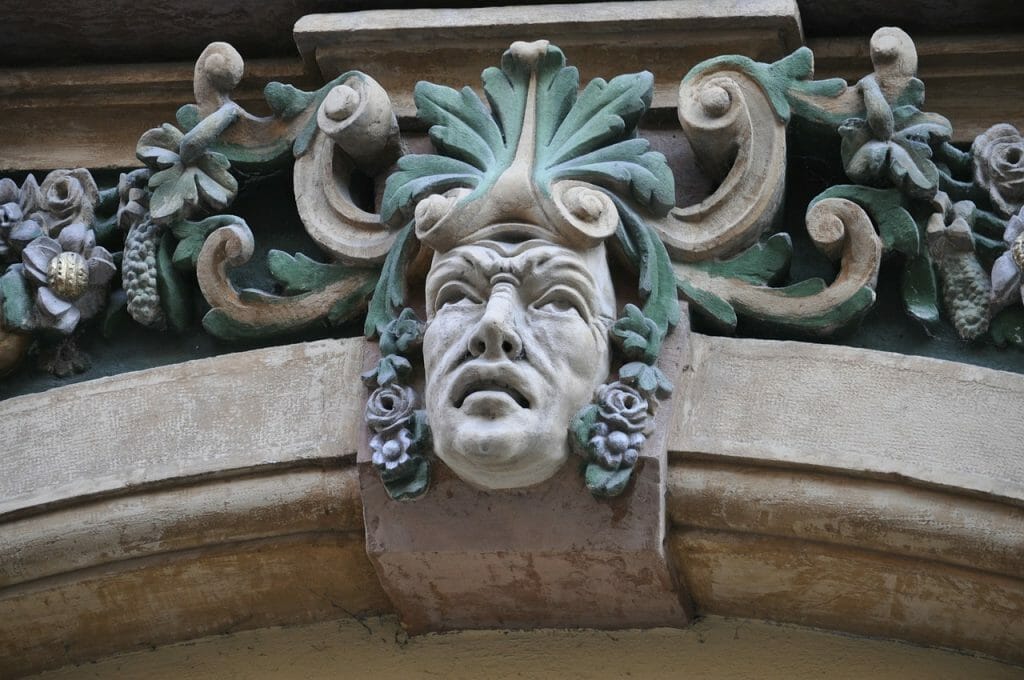 After almost of decade of lethargy, we are finally seeing a cohesive gay movement from across Romania spearheaded by organizations such as MozaiQ. Bucharest Pride continues to grow every year and a new Romania gay fetish event (Let's Have A Kiki) are a testament to this! LGBT acceptance in artistic, educated and wealthier Timișoara was far higher than we expected and gay travelers here will find many things to love – whether you're hiring a car on a more substantial trip around Romania or just in town for a few days. We are not at all trying to discourage you and loved our time here, just don't expect to find a Timișoara gay scene like Munich, Prague or Tallinn.
Our information for LGBT Timișoara may be incomplete, and we could not verify all information so have opted to not include. If you visit Timișoara and have anything to add or know of a gay bar/club/ sauna in Timișoara, please contact us and we will update.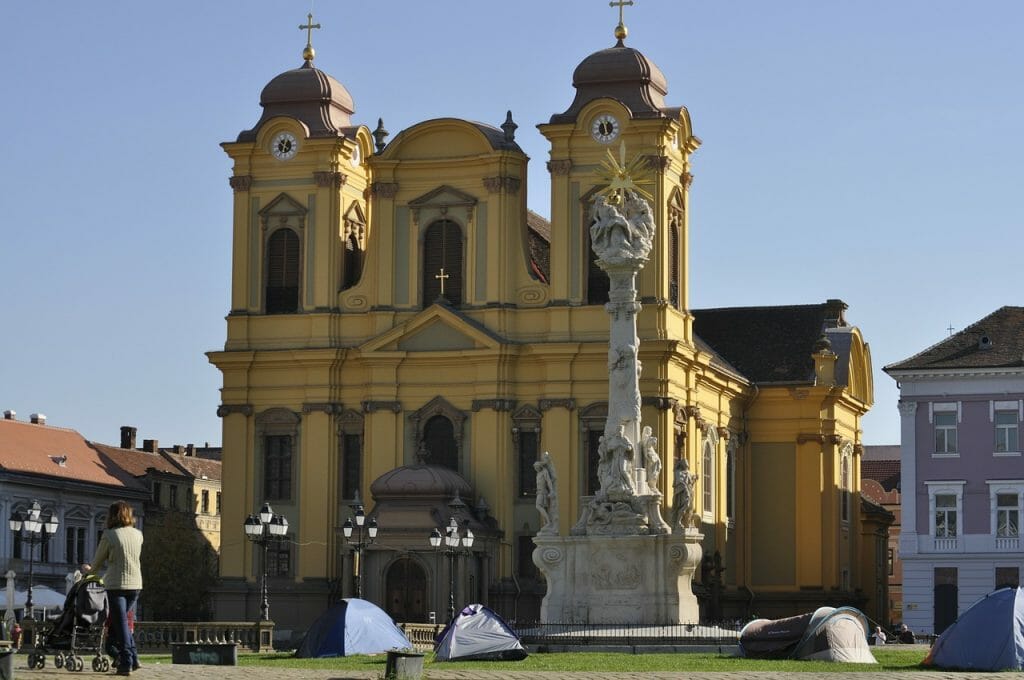 Gay Timișoara Guide: The Essential Guide To LGBT Travel In Timișoara Romania
Attractions in Timișoara
Naturally being gay does not define which attractions most of us will want when traveling and most queer tourists will merely want to check out the top things to see in Timișoara during the day! Sadly there are no real 'gay places' in Timișoara and finding gay life in Timișoara is almost impossible without hook-up apps but if you are determined this is the way to go.
Timișoara is a safe city, but still, all travelers should take caution with valuables. While you should not get lost in this relatively small city, we have included a helpful Gay Timișoara map at the end just in case! Sadly, hand-holding or same-sex displays of affection should be avoided in this conservative culture, but otherwise, gay travelers should not encounter any other issues when exploring this lively city.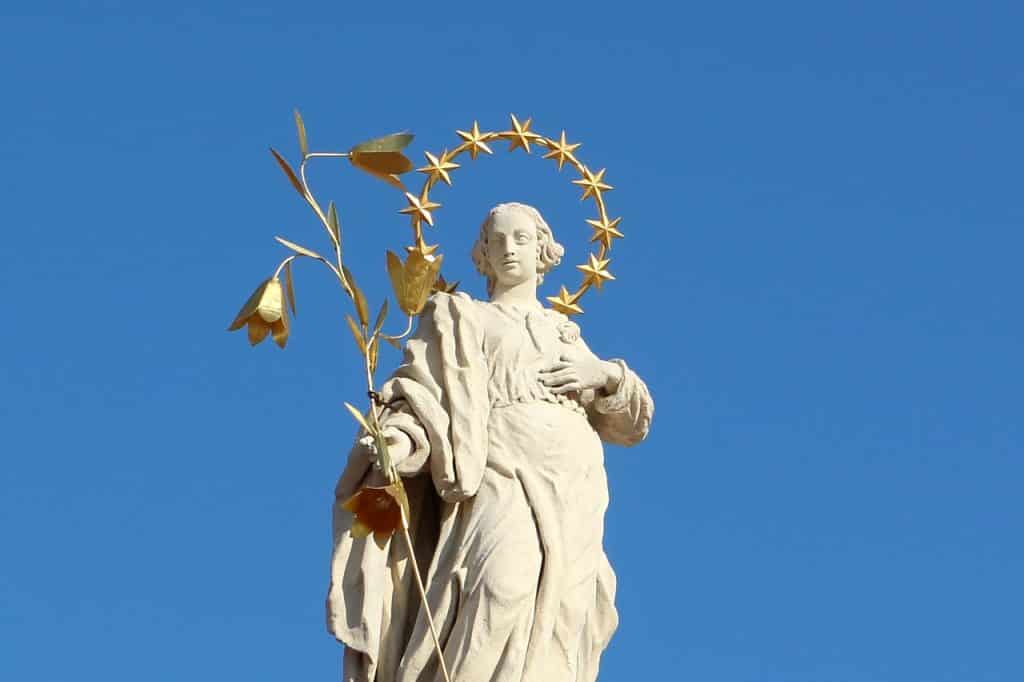 Unirii Square – The main square in Timișoara at the heart of town. A beautiful and relaxing space where you can admire the best of the Old Town and its colorful architecture.
Timișoara's Park – Know within Romania as the city of parks, and while they are not quite as memorable as Paris they are a great place to relax and meet locals on a warm, summer day. The top parks to see are the Botanical Park, Children's Park and Rose Park in our opinion.
Museum of the Communist Consumer – A fun and uniquely Romanian museum. Step back in time to the 'golden era' of Roman in a replica typical Romanian apartment. Inside you will find all the items that could be purchased during communist times and get a glimpse of how hard life was.
The Museum of the Revolution – A small but interesting museum dedicated to the seven days it took Romania to overthrow its infamous dictator Nicolae Ceausescu.
Piaţa Mehala – A typical Romanian flea-market held every weekend. You probably won't find anything to buy (this is not your boutique hipster weekend market in Austin), but it's still an exciting experience, to say the least.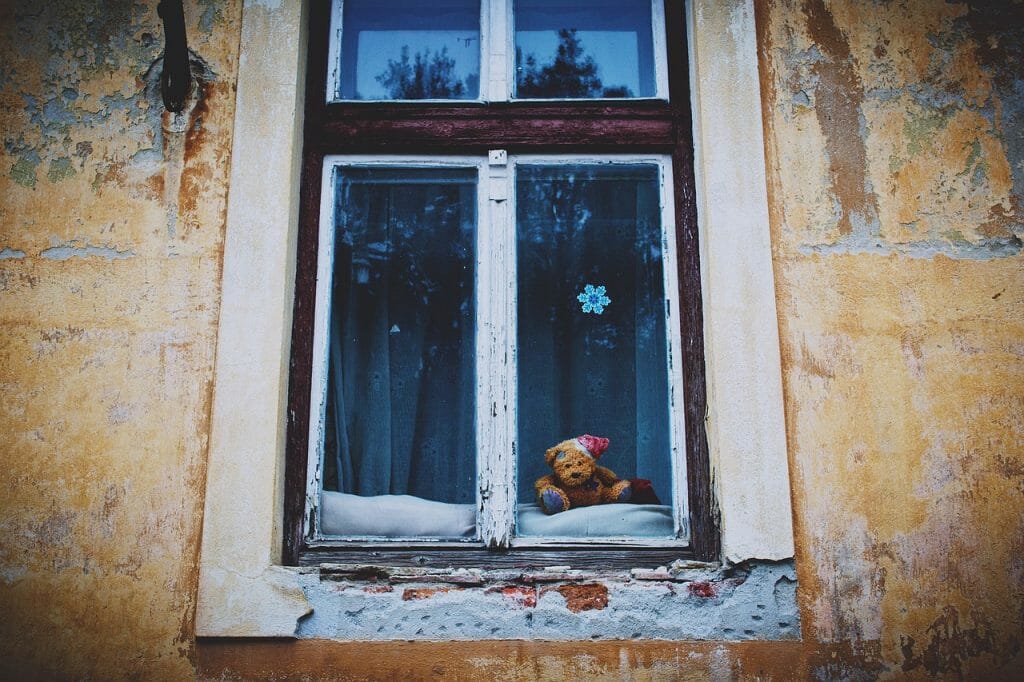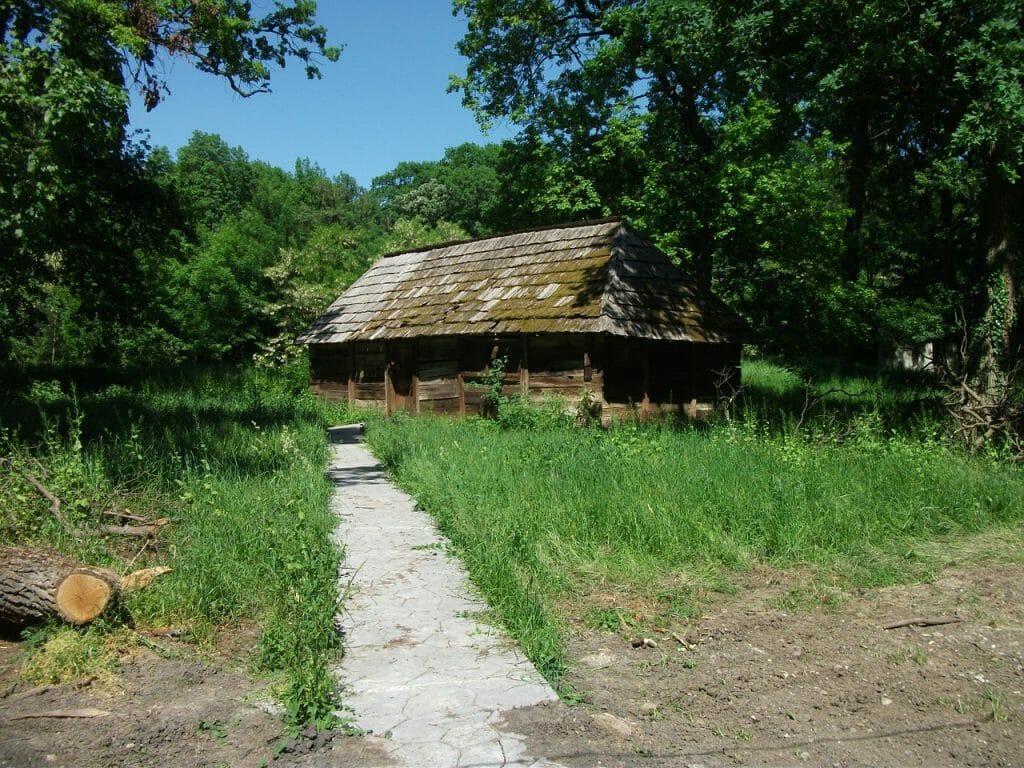 Remote mountain villages – Romania has some of the most beautiful nature in the world and just two hours fromTimișoara you can be hiking through villages with no power, no roads, and no cell phone reception. Hidden in the majestic Cerna mountains, this is a chance to experience complete isolation and rural Romania.
Danube's Gorge – A full day from Timișoara by car or tour but you can see the gorgeous Bigar Waterfall (often rated the most beautiful waterfall in the world), the Iron Goes of the Danube Gorge (the natural border between Romania and Serbia.) and the best of Romania's back-roads. Trust us when we say Romania's highways might be horrendous, but their back-roads are some of the most magical in the world.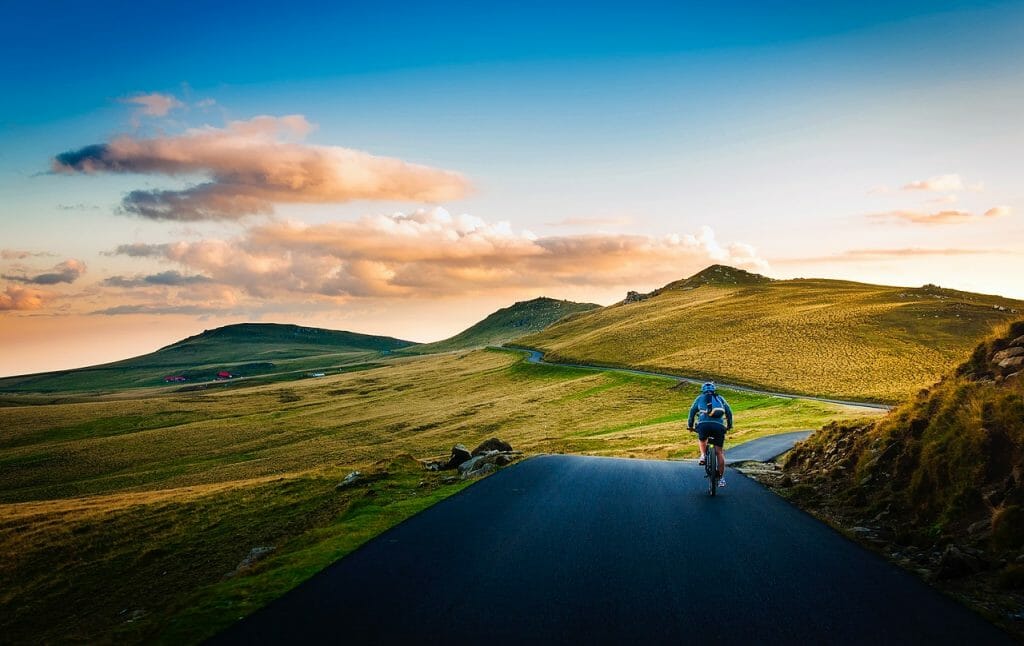 Gay-friendly and Gay Hotels in Timișoara
In LGBT Timișoara, you are unlikely to find a hotel which had any issues with gay guests – and it would be unheard of in any of the more luxurious properties. During our travels in Gay Romania, we stayed everywhere from small villages to big cities in a variety of accommodation styles and never once encountered more than a confused 'Would you like a twin or double bed?'.
Even when hotel staff didn't speak English we didn't have any issues and were welcomed everywhere we went. To get an idea where everything is located just take a look at our Timișoara gay map at the end!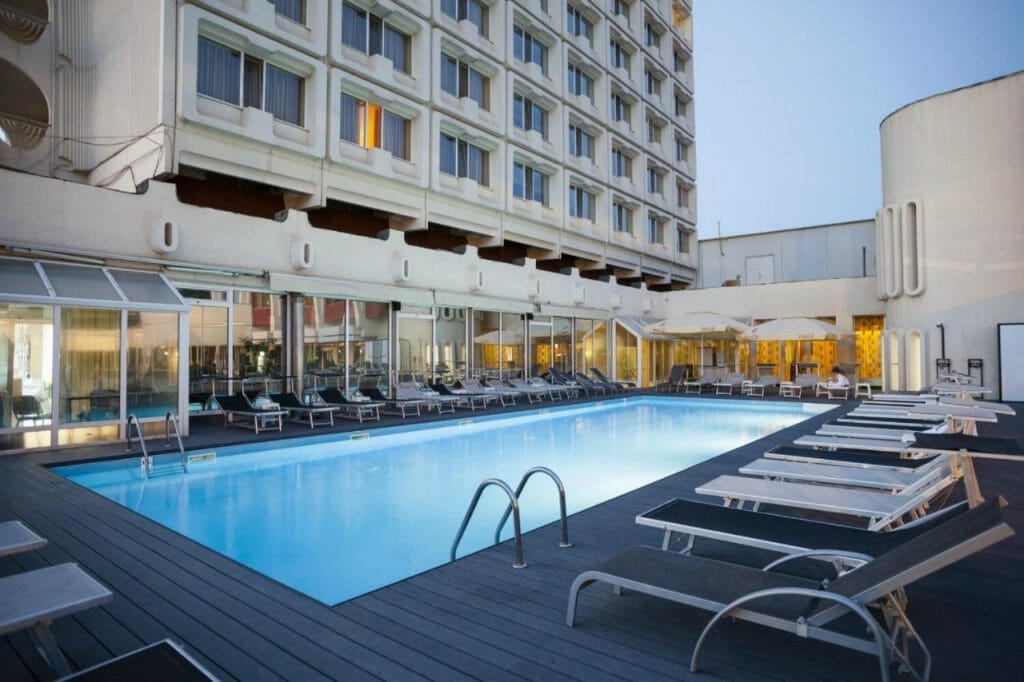 However, in saying this, some hotels in Timișoara are just more popular with queer travelers due to their location and LGBT-friendly vibes. These are the hotels we feature here since there is no specific gay hotel in Timișoara. Each of these gay-friendly Timișoara hotels offers something particular, so be sure to choose the right style and location to meet your needs. Of course, there are also hundreds of more hotels in Timișoara if you don't find the right one here. Most include free parking but if your hiring a car make sure to confirm the details of each property as it is hard in the Old Town especially!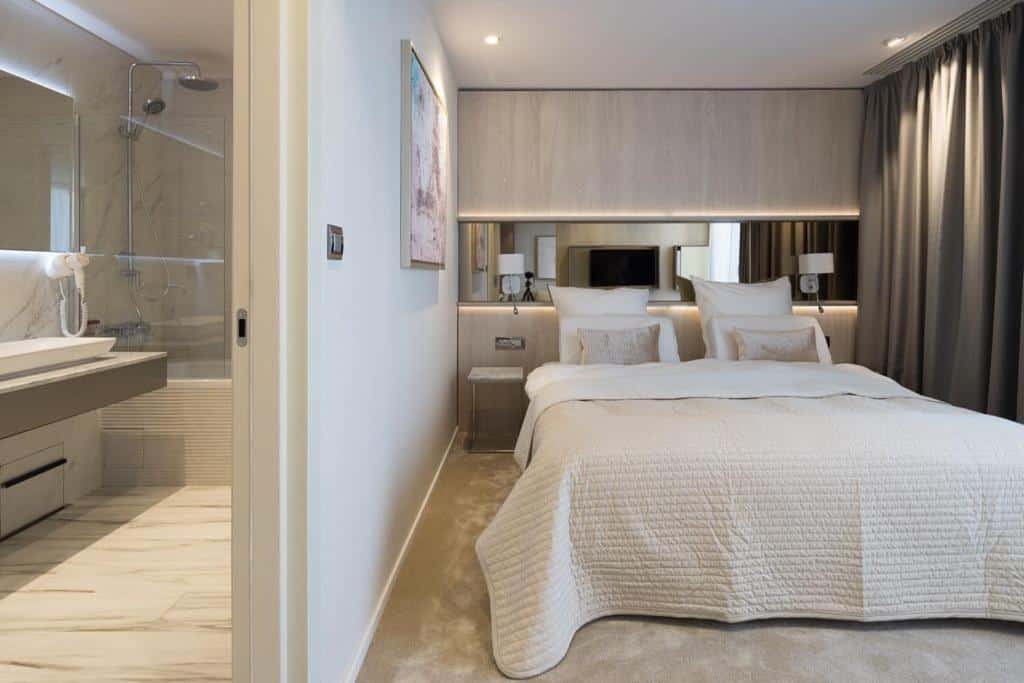 Hotel Continental

☆☆☆☆

– The best luxury hotel in Timișoara and most frequently booked by gay tourists. This contemporary and bright location has an outdoor pool, 2 restaurants, and a bar – and is located right in the heart of theTimișoara's historic center. One of the tallest buildings in town also means rooms have stunning views which perfectly compliment their chic, upscale decor. Guests can also enjoy their in-house nightclub, spa and wellness center, fitness center and a casino. Since there is no gay hotel in Timișoara, this is the next best thing.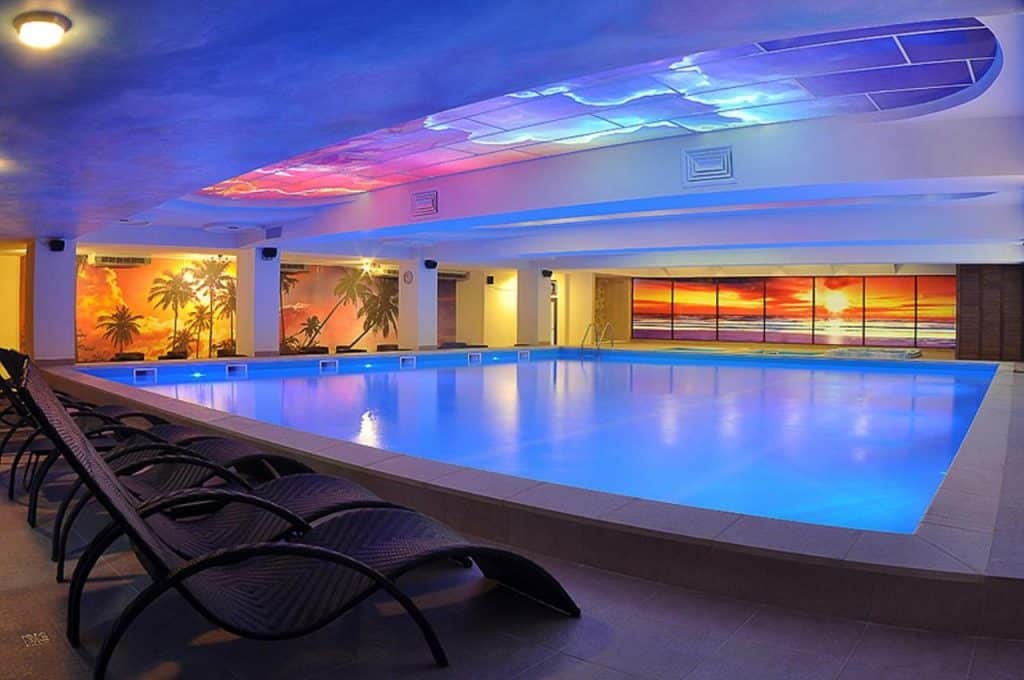 Hotel Timisoara

☆☆☆☆

– Another modern hotel right in the center of Timișoara, overlooking the Opera Square. Guest can enjoy international cuisines at the Belvedere Restaurant, sip cocktails in the beautiful art-deco lobby bar and relax in modern, no-fuss rooms. Exceptionally clean with accommodating staff, we also liked the collection of Romanian contemporary art throughout the hotel.

Do Stil Boutique Hotel ☆☆☆

– A favorite upscale hotel which offers modern rooms with a design palette reminiscent of New York chic. Bamboo-wood doors and floors, solid wood furniture and lamps made of Murano glass and an enviable location close to all the main sites. Ticks all the boxes with insanely good reviews, and is often the cheapest hotel in the city center of Timișoara.

Garden House ☆☆☆

– Spacious and modern apartments just 1.7 km to the historic old town. Immaculately kept rooms with fun designer furniture and a relaxing terrace leading into lush gardens. The most well-reviewed accommodation option in Timișoara, with friendly hosts and privacy.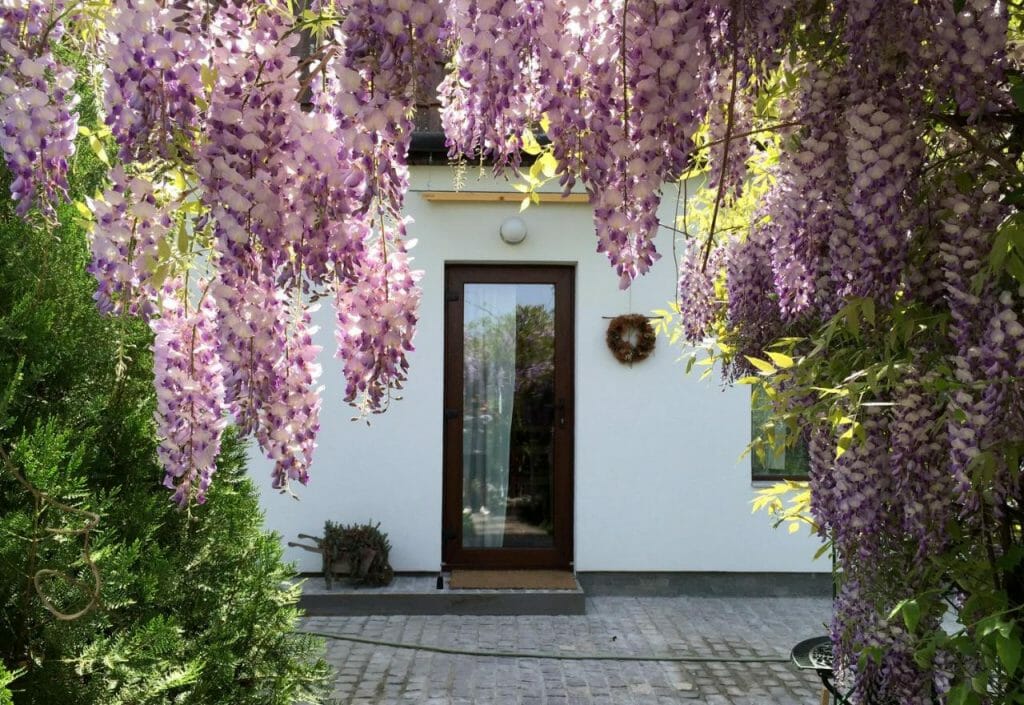 Nora Prestige ☆☆☆

– A mini-oasis on the edge of Timișoara with contemporary decor and an expansive outdoor pool and lounging area. Frequently sold out weeks in advance the location is perfect for self-drivers, the service impeccable and the prices surprisingly affordable!

Hotel Exclusiv☆☆☆

– A fun family-run hotel that has rave reviews thanks to its modern art, white rooms, and just all-around value money. Located around 2 kilometers out of the old town, this is also one of the cheapest private rooms in town – Plus you can park your car for free! Clean and spacious rooms, English-speaking owners and delicious breakfast.

Freeborn Hostel

☆☆

– The cheapest bed in Timișoara is at this fun little hostel set in Timișoara's historic center. Sunny rooms, hardwood floor, and a full kitchen are big drawcards, but we recommend it so you can meet other like-minded travelers and have friends to explore Timișoara with – by day or by night!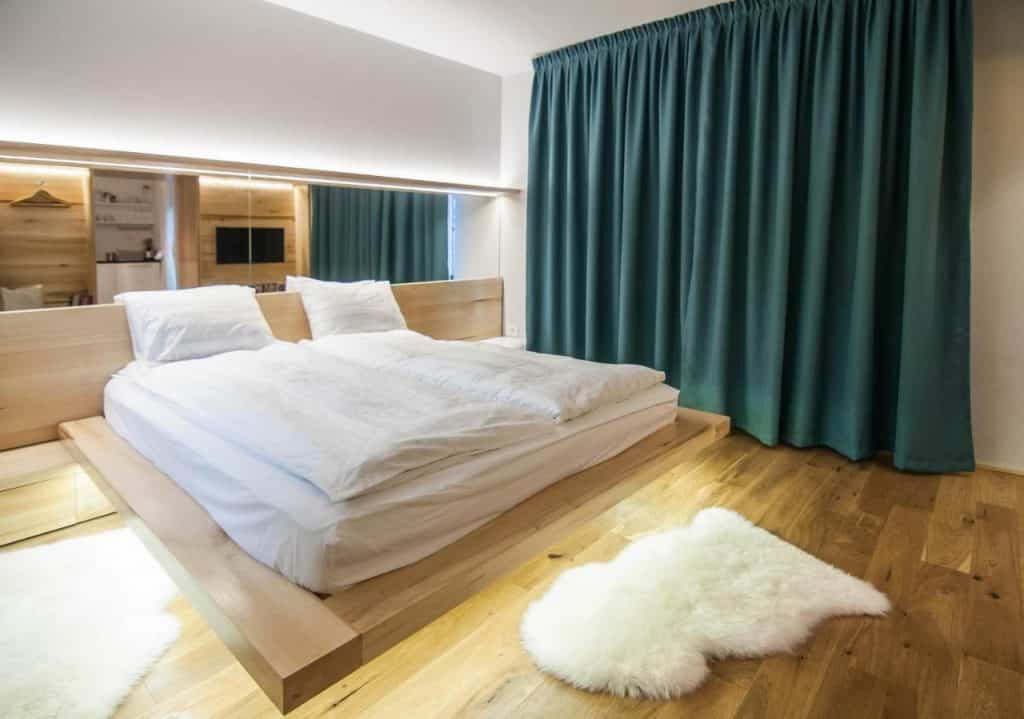 Gay Bars and Gay Clubs in Timișoara
Sadly there are currently no gay nightclubs or bars in Timișoara with limited nightlife in general. If you really want to head out, you should try the gay nightclubs in Sibiu, Cluj or Bucharest. ou might bump into other gays, or a high-end nightclub if you are getting desperate to party. Suffice to say however that gay life in Timișoara does not thrive in clubs, in public or anywhere else here sadly.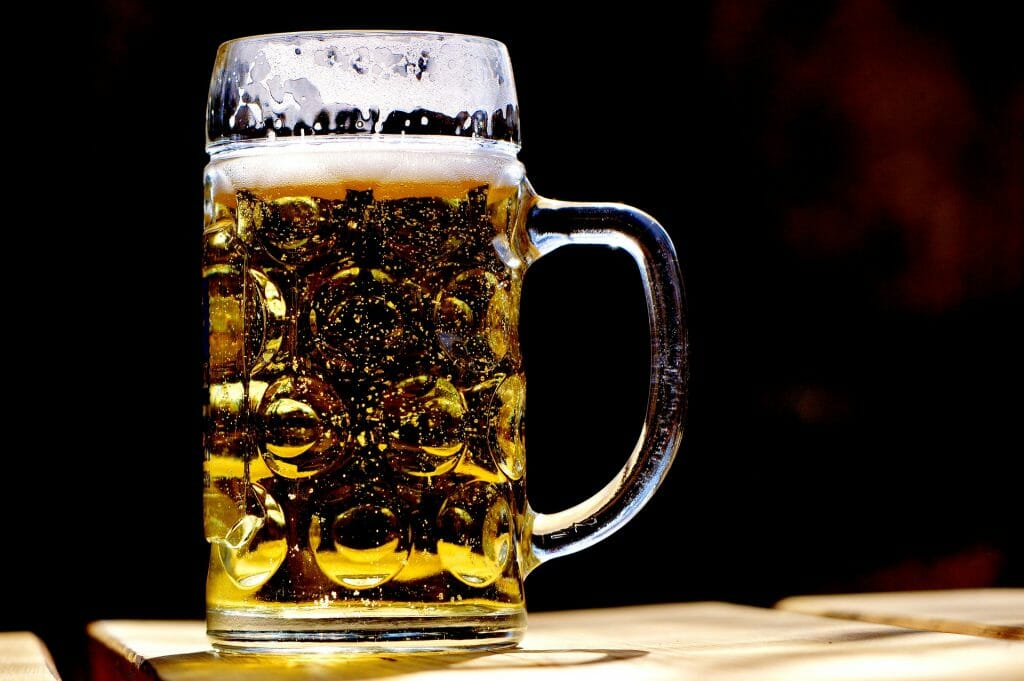 Try to meet gay locals during the day around town – or on a dating app – to find out about any one-off parties such as those held by Let's Have a Kiki (Romania first liberal circuit party) or any new gay hangouts in Timișoara. Please update us if you find anything new out – at all – about LGBT Timișoara so we can share it here. In general hand-holding or same-sex displays of affection outside of gay bars can lead to trouble anywhere in Romania and should be avoided.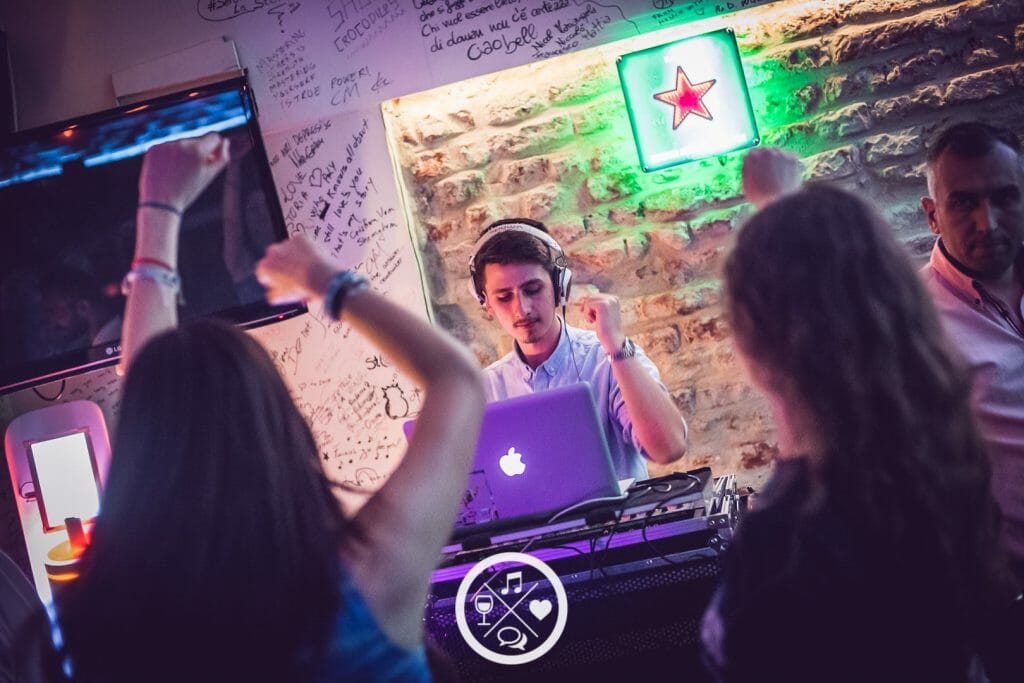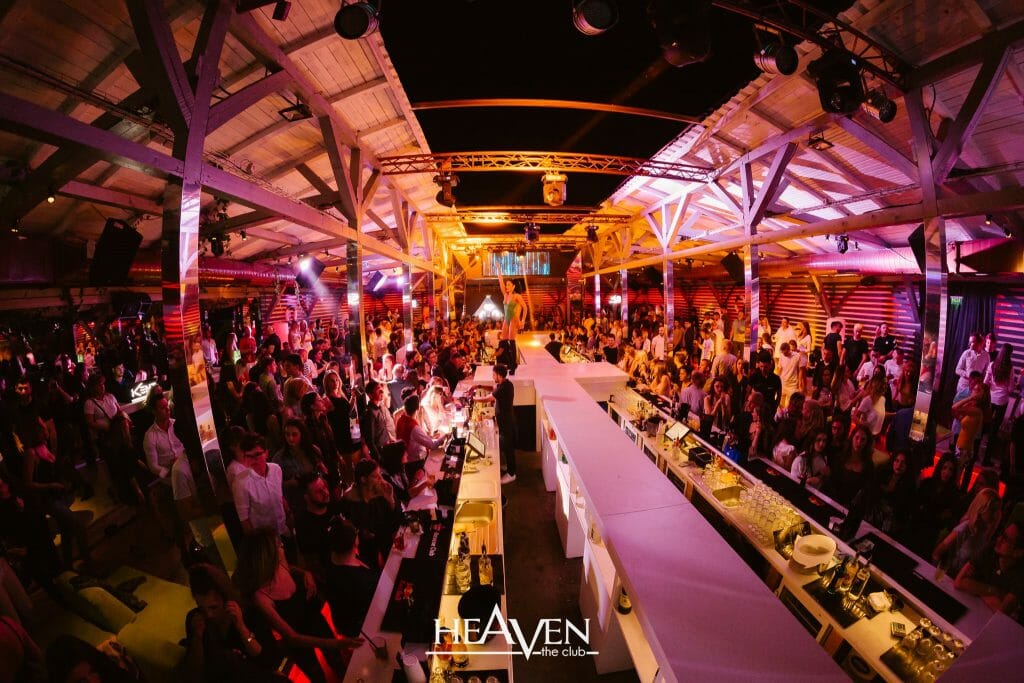 Heaven Club – Ok, so we are really pulling at straws here, but if you're in a mixed group and want a fun, upscale nightclub, this is the place to go. Like a lot of Eastern Europe bars, it's all about skinny girls shaking their ass for men to part with money, but hey, who are we to judge.
Hype Cocktail Bar – The best cocktail bar in Timișoara with bartenders who really know what they are doing. With low prices, this is an excellent place to spend a few hours with good drinks and company. On the weekends the party gets a little crowded here with young and trendy Romanians. Open Grindr and we bet there is someone nearby…
Lobby Bar @ Hotel Timișoara – Funky and inviting bar with live entertainment most night of the week. Art-deco chic with a mix of foreign and local guys, this is an ideal neutral ground to meet people from dating, or just to grab a great cocktail!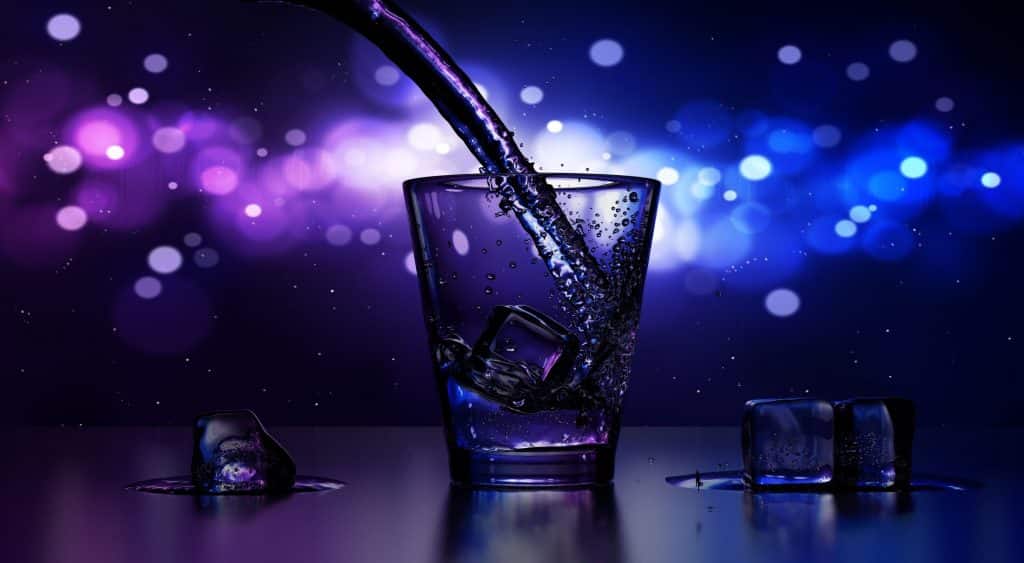 Gay Saunas in Timișoara
Unlike most European countries, there is no bathhouses or gay saunas in Romania. Probably because of the conservative attitudes in Romania still held today towards the LGBT community – Though you would think a gay sauna in Timișoara would be preferable to outright cruising in public spaces after dark?
Anyway, luckily today you can just open your phone and use hookup apps to meet gay guys in Timișoara, or you can head to the clubs and try your luck there.