Gay Bern, a medieval city with thousands of years of history hidden inside its ancient architecture, is a combination of inexpensive luxury, world-class archaeological monuments, grungy areas, and flamboyant gay nightlife.
The capital of Switzerland. One of the top ten cities in the world for quality of Gay life is Bern. In truth, Bern has traditionally been a relatively sexually free city, with homosexual relationships legal since 1942. A UNESCO World Heritage Site, its old town is rich in history the nation's capital and second-largest canton.
In the city center of Bern, there are about 150,000 residents, and there are just over 400,000 there overall. The wooden structures in Bern, which were built by the Zähringen family in the 12th century, were completely destroyed by fire in 1405. During the Revolutionary Wars, French soldiers occupied it, and in 1848 it was designated as Switzerland's Federal City.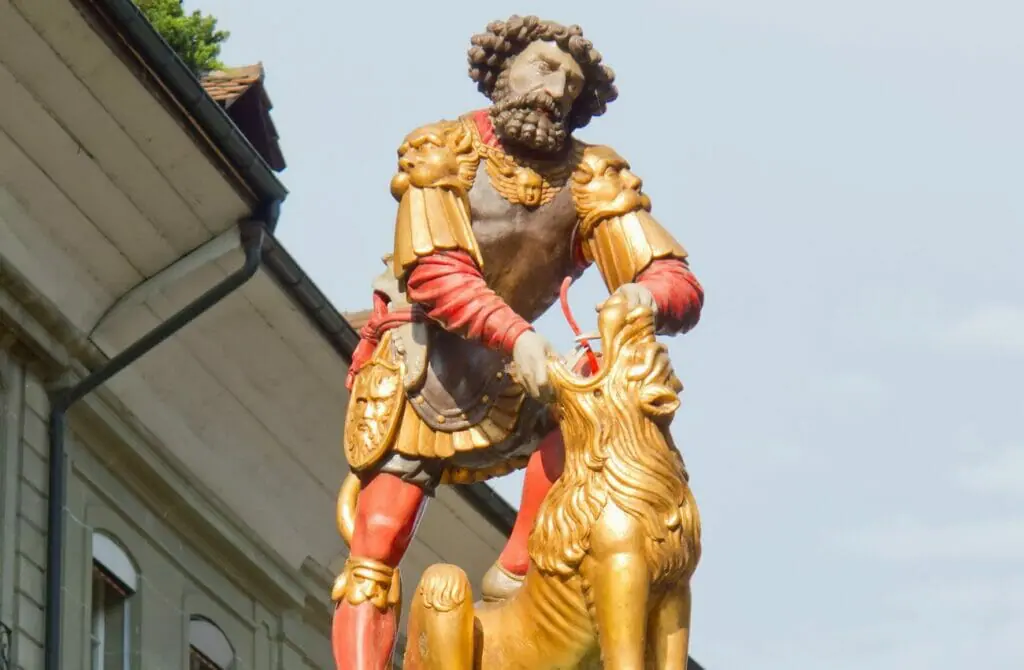 It was a significant city for socialist groups at the beginning of the 20th century. Today, Bern has a broad economy and an extremely low unemployment rate. ​Politics, culture, and education are all centered there. Gay Bern draws visitors because of its exquisitely maintained medieval town center and its open-mindedness.
Despite lacking Zurich's opulent LGBTQ nightlife, Gay Bern has a vibrant LGBTQ community, including the HAB services and advocacy club, Pink Mama Theater, a queer/punk pan-European theater and dance company, and Gaywest, an all-day queer street party and after-parties in September. It also hosts Queersicht, an annual LGBT film festival in early November.
Gay Bern surprises and seduces at every step. There is more to Bern than just bureaucracy, as seen by its top-notch museums, lively bar scene, and LGBT+-friendly residents willing to convert from their well-known lilting dialect to textbook French, High German, or English.​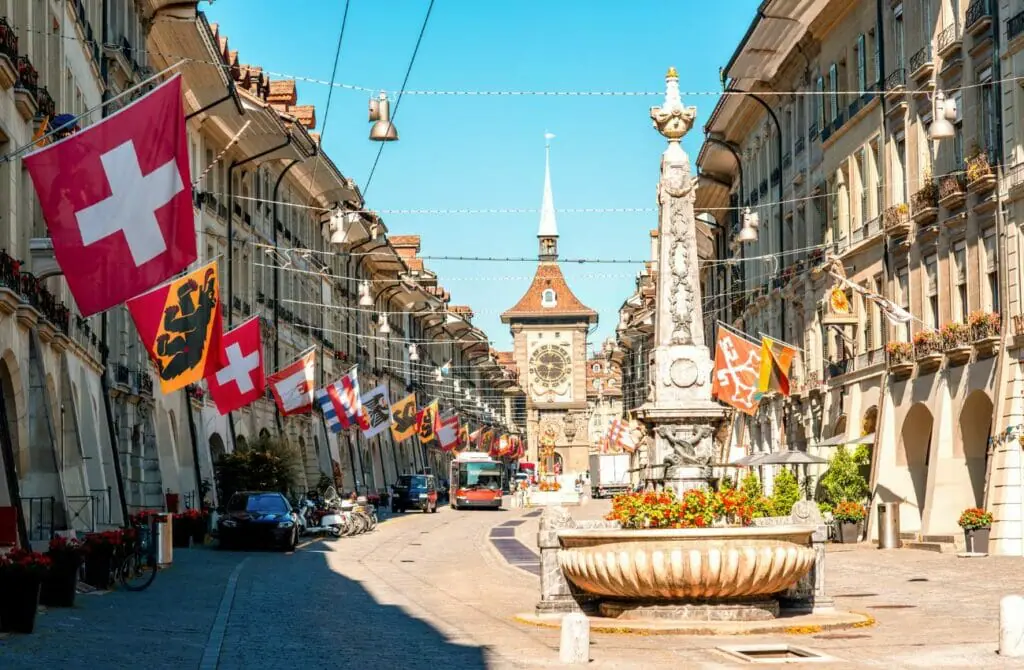 Attractions in Bern, Switzerland
Queer explorers have unique expectations, and in Bern, compact as it may be, there is a plethora of options to sate them all; with the old center being where the timeworn treasures are. As a city whose very foundations are built around the flexure in the Aare River, culture and history are ingrained into its floors.
Travel back in time by surveying its medieval architecture that dates back to the 12th century preserved in the Altstadt (Old Town.)
Any visitor will undoubtedly start their explorations in the center of Bern's ancient old city. The Aare River weaves together its island-like arrangement, which is best crossed on foot (although trams connect one end of the town to the other and the outer neighborhoods). Here are some top picks of things to do in Bern.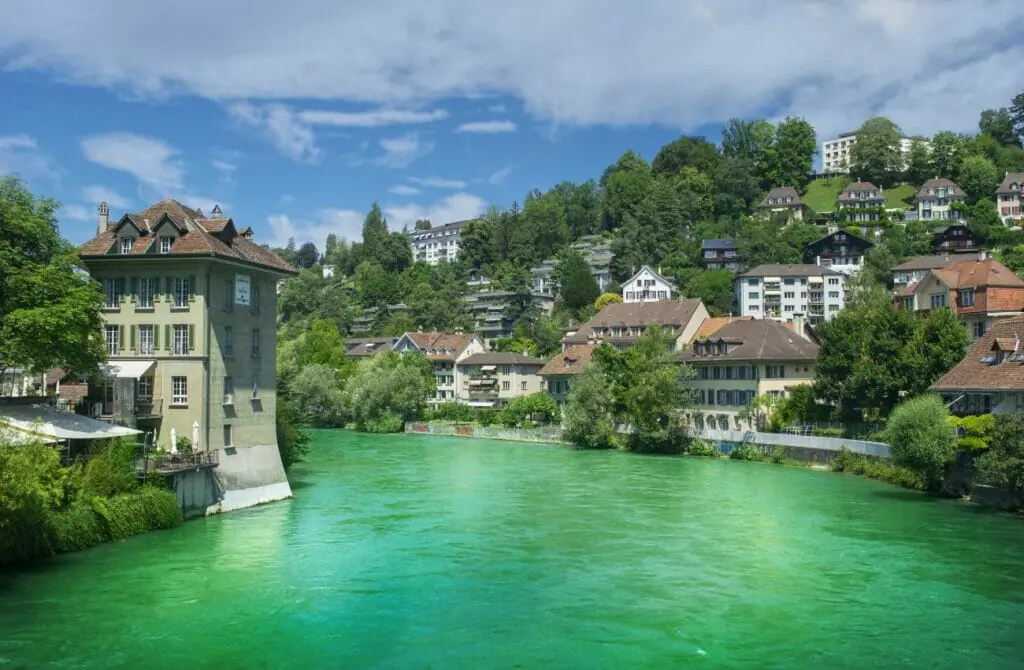 Tops Highlights in Bern
Bern's traditional old town attractions, such as a scattering of churches, a Town Hall, and a magnificent parliament building with a mint and gold roof, are woven among the medieval alleyways and little side lanes. In the old medieval alleyways at night, ghost tours are conducted to provide a different perspective on the city's past.
View the Bern Bears, the Renowned City Emblem
You will quickly understand why Bern is referred to as the "City of Bears" once you arrive. Throughout the city, bear emblems can be seen on flags, fountain decorations, murals, and even the Zytglogge. It derives from the myth that the city's founder was the first to kill an animal—a bear. From there, the custom of always having real bears in the city developed.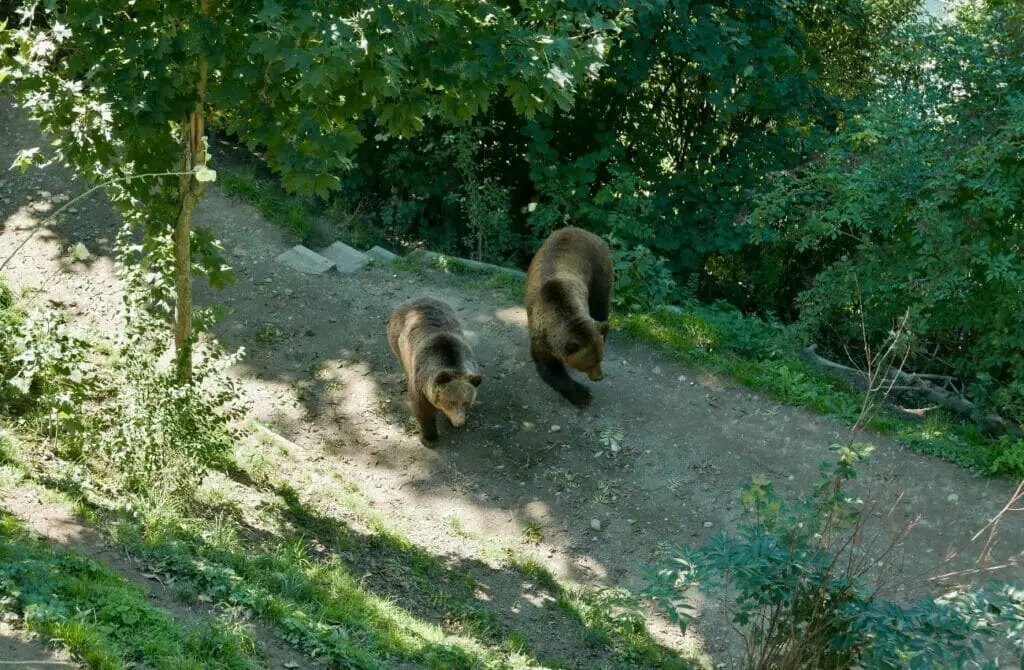 Take a Dip in the Aare River
The Aare River, a U-shaped playground for locals who float down its swift currents that hug the historical center, is the most prominent water feature. The river in Bern is so distinctive that this cherished habit of "urban swimming" is listed as a Swiss tradition by UNESCO.
While you may leisurely stroll through the UNESCO World Heritage Old City, you won't truly understand a Bernese culture until you've taken a boat ride down the River Aare, which winds through the city. This is a must-try in Bern, and no visit is complete without mentioning it in a city guide.
One of Bern's most well-known attractions, the 800-year-old Clock Tower (Zytglogge), is definitely worth a visit (the clock dates to 1530). This 23-meter tower in the historic district of the city is embellished with a massive astronomical clock. The Fool, The Knight, The Rooster, The Piper, and other mechanical characters make an appearance just three minutes before the hour to perform a short show.
The 130 weathered stone steps inside the historic building show its appeal. The observation deck, which offers some stunning views, is open to visitors. Guided tours are fantastic and educational.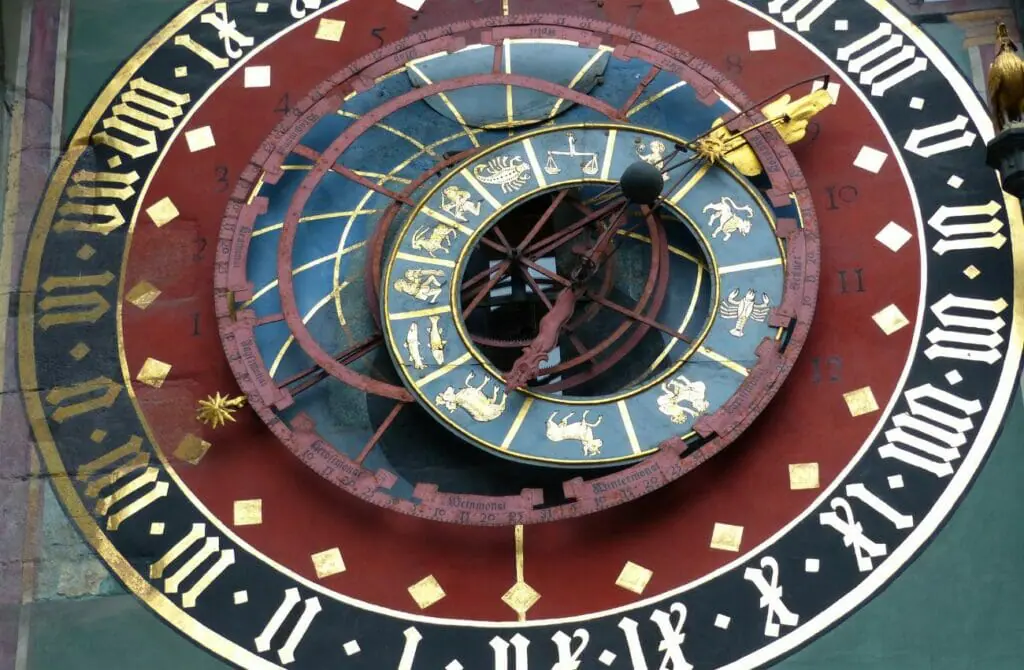 World-Class Art at the Kunstmuseum
The renowned Kunstmuseum is located on the Hodlerstrasse to the west of Waisenhausplatz (Museum of Art). More than 51,000 paintings, sculptures, drawings, prints, photographs, and films can be found in this enormous and remarkable museum of art. Built in 1879, it is the oldest art museum in Switzerland and enjoys a good reputation abroad.
The collection includes works by Italian Renaissance artists (Duccio, Fra Angelico), Swiss artists (Niklaus Manuel, Albert Anker, Ferdinand Hodler, Cuno Amiet), and works by international painters from the late 19th and early 20th centuries (Impressionism, Cubism, Expressionism, Blaue Reiter, Surrealism), with an emphasis on Paul Klee, Wassily Kandinsky, and Pablo Picasso.
There are examples of both local (Meret Oppenheim, Franz Gertsch, Markus Raetz) and global art movements from Jackson Pollock to the present. Different exhibitions come and go. For the most recent information, be sure to visit the fantastic website. Both public and private tours are available at the museum.
The Einstein Museum and the Historical Museum of Bern
The Historical Museum of Bern and the Einstein Museum combine to form the second-largest museum in Switzerland, which is housed in a 130-year-old Andre-Lambert-designed structure inspired by castles from the fifteenth century.
More than 500,000 artifacts from the Stone Age through the Celts, Romans, Middle Ages, Napoleonic era, and through the 19th and 20th centuries are included in the displays. As spectacular as Flemish tapestries from the 15th century and the well-known Königsfelden diptych created for the King of Hungary are artifacts from Alpine Stone Age tombs.
The Einstein Museum is devoted to illuminating the eminent scientist's life and exhibiting how he lived through a large collection of vintage movies, authentic artifacts, and correspondence. His Nobel Prize certificate from 1921 is even on exhibit.
And for those of us who are not brilliant physicists, animated movies make Einstein's ground-breaking theories more understandable to the public. Just across the Aare from the Old Town, on the Helvetiaplatz, is where you'll find the museum.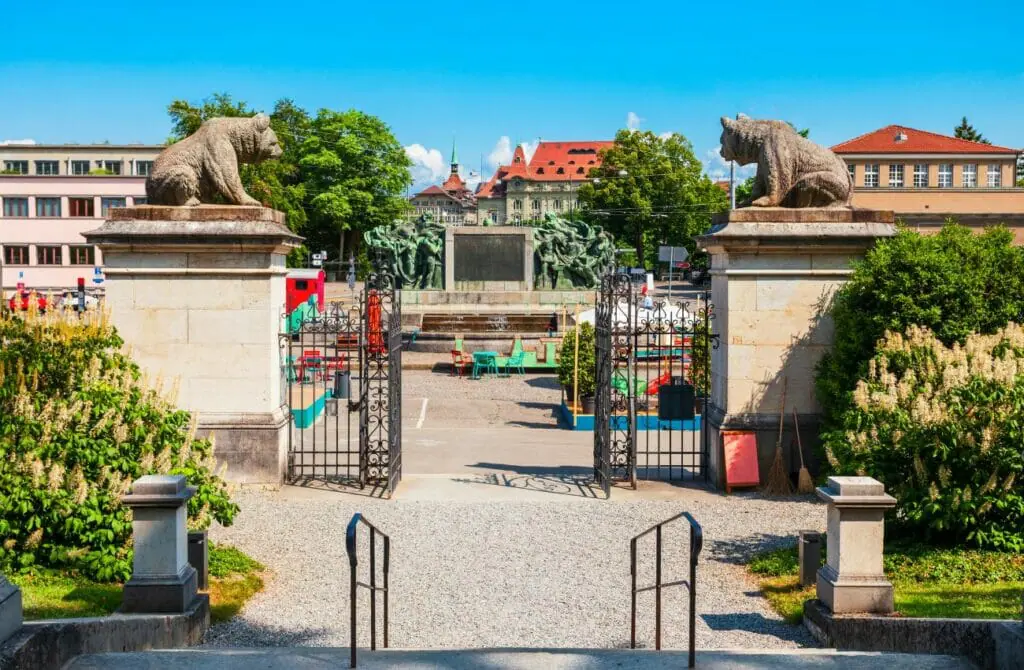 Afternoon at the Rosengarten
One of Bern's most serene and scenic locations, with a great perspective of the city. A sizable open space on a hillside across the river from the town's center is known as the Rose Garden Park (Rosengarten). In 1913, the location—which had been a cemetery from 1765 to 1877—became a public park.
More than 200 different varieties of roses, along with 200 different species of irises, azaleas, and rhododendrons, may now be found there thanks to a late 1950s renovation. Additionally, there are picnic spots, a restaurant, a pavilion, and a sizable, beautiful pond.
Gruyères Castle, Cheese, and Chocolate Tasting Private Tour
This cheese and chocolate adventure is a real delight for the senses and pulls back the curtain on the Swiss cheese and chocolate industry. Our journey starts in Gruyères, a medieval village famous for the nutty, semi-hard cheese that bears its name.
Explore run-down residences from the 15th century, winding cobblestone lanes, and one of Switzerland's crowning achievements: the beautiful Castle of Gruyères. Treat your palate to a local dairy where we will learn how to create Gruyères from expert cheesemakers.
Discover the fascinating history behind the recipe while sampling the famous cheese right from the wheel. Visit the renowned Cailler Factory, the origin of Swiss chocolate, to satisfy your sweet taste. Learn about Cailler chocolate's reputation as the creamiest in Europe and observe chocolate makers at work.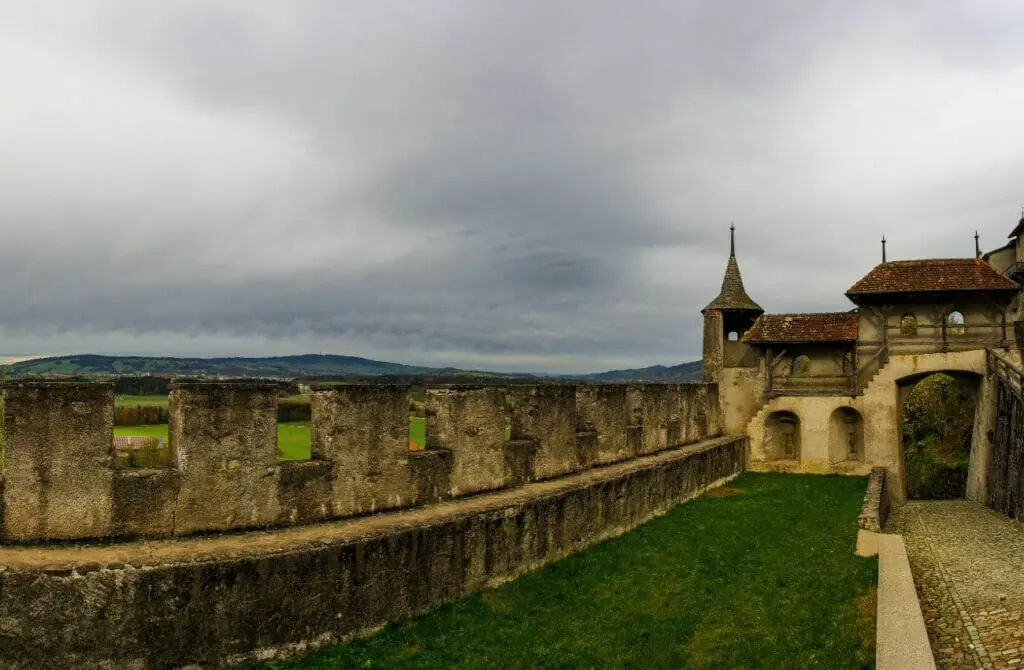 The Fountain at the Bundeshaus
Bern's Bundeshaus (Parliament building), built in the Renaissance style, is perched on a ridge above the Aare River. The two chambers of the Swiss Parliament, as well as the National Council and Council of States conference rooms, are located in the domed center block.
Different federal agencies and the federal library are located in the east and west wings. Visitors are welcome anywhere in the facility. When the legislature is in session, access is slightly restricted. The Bundesstrasse, which is perched on huge retaining walls, offers breathtaking views of the Alps and the Aare River below.
Along with the Banknote Museum, the square is surrounded by cafes, stores, and buildings designed in the Renaissance era. The Little Redoubt, a prominent viewpoint in Bern with an orientation map highlighting significant locations, is just beyond. The gardens and a memorial to Oskar Bider, who made the first flight over the Alps in 1913, are just next to this historic building.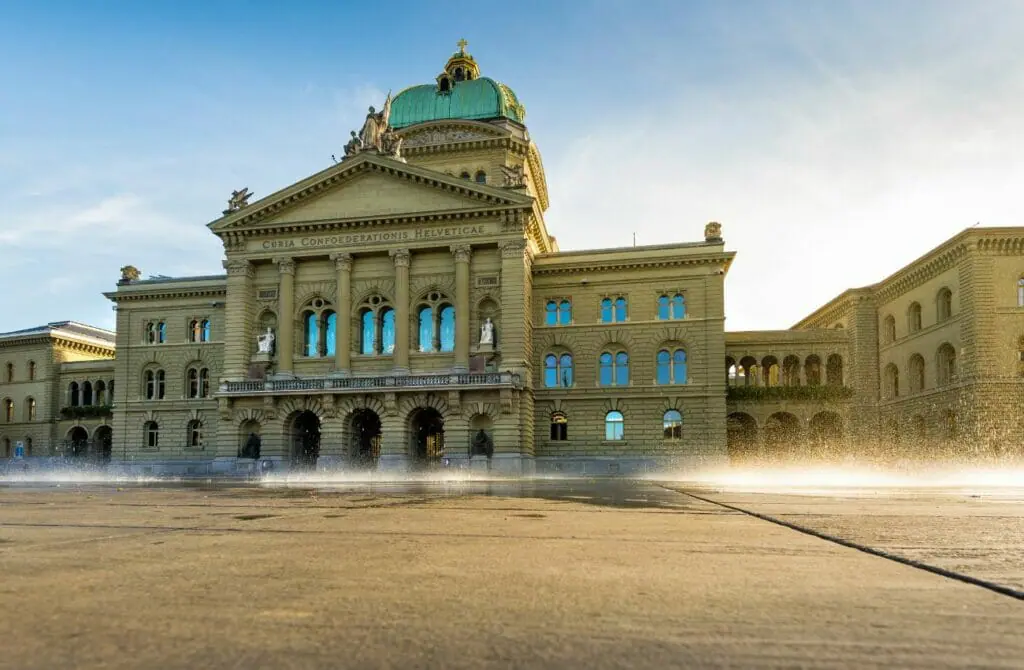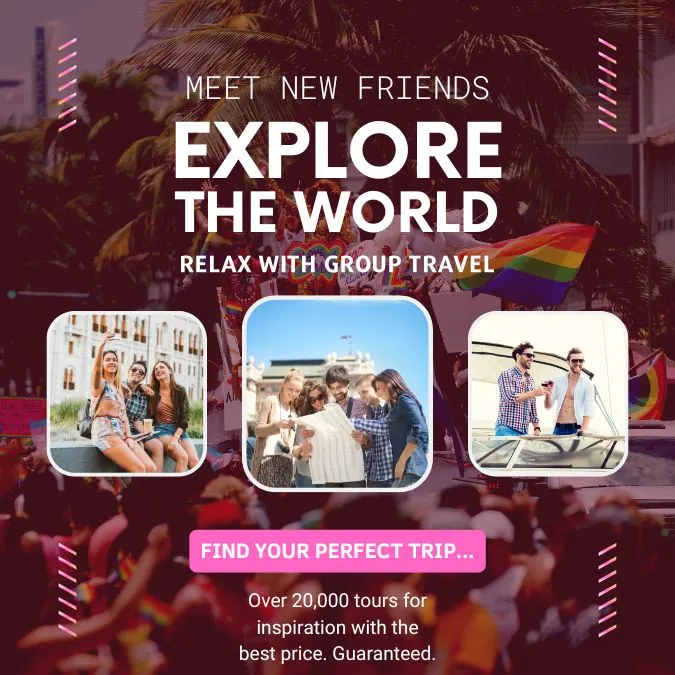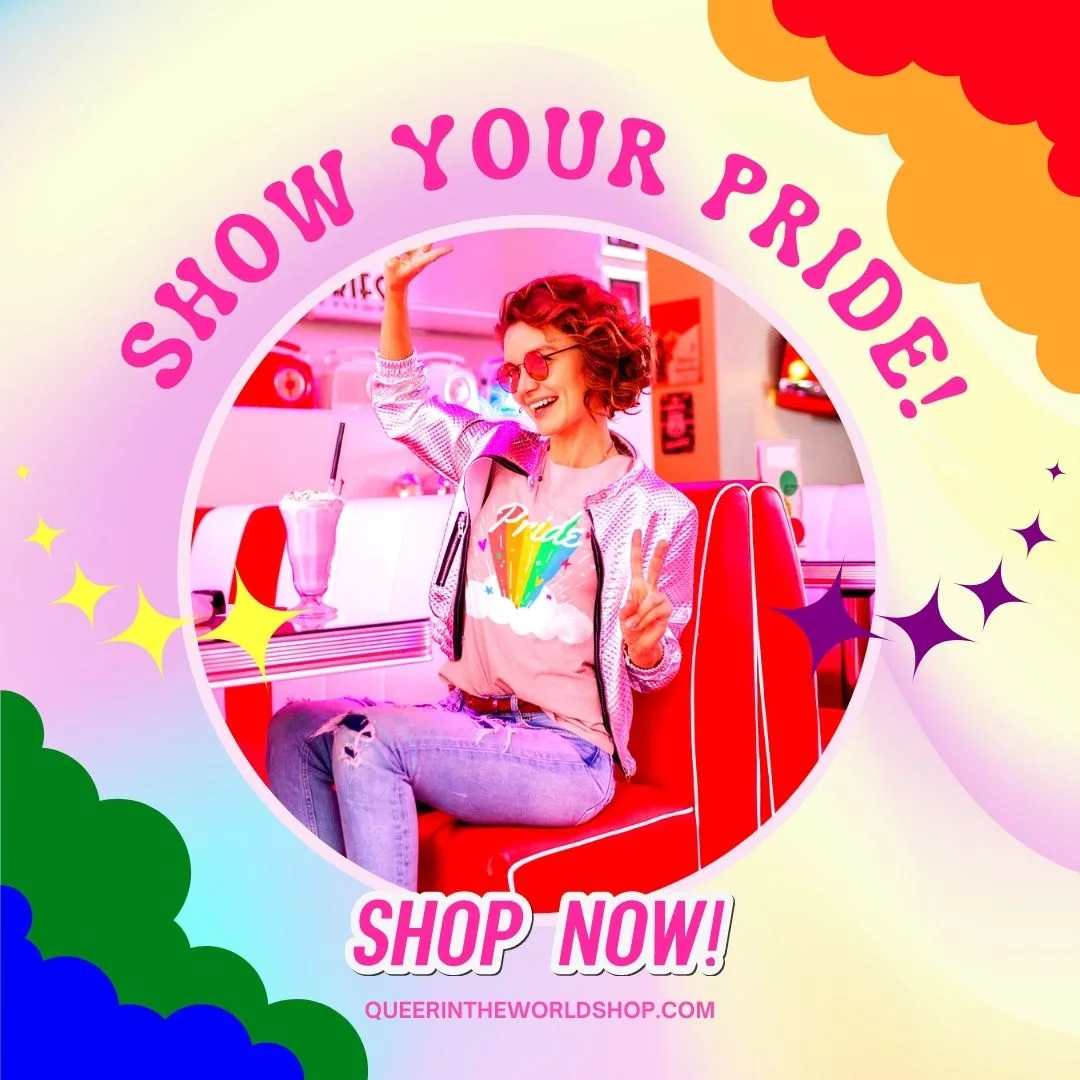 Gay and Gay-Friendly Hotels in Bern, Switzerland
Even though Bern is rich in culture and history, this marvelous but compact city is littered with gay-friendly accommodations. These accommodations provide a safe, respectful, open-minded and inclusive environment for both queer locals and tourists in which everyone is treated with equality and without prejudice.
There are plenty of mouth-watering structural designs that showcase the beauty of Bern and are situated in close proximity to amazing attractions like the Zytglogge Clock Tower. Although there are no exclusive queer hotels in Bern, most of them have gone to great lengths to ensure you are absolutely satisfied and comfortable.
Below are some of the top accommodations that encourage gay inclusivity and are gay-friendly.
Needless to say, there are also hundreds more hotel and hostel options in Bern if none of these suit your desired budget, facilities or area – but these are the best hotels according to other gay travelers and us. Whatever your needs are, Bern has you covered.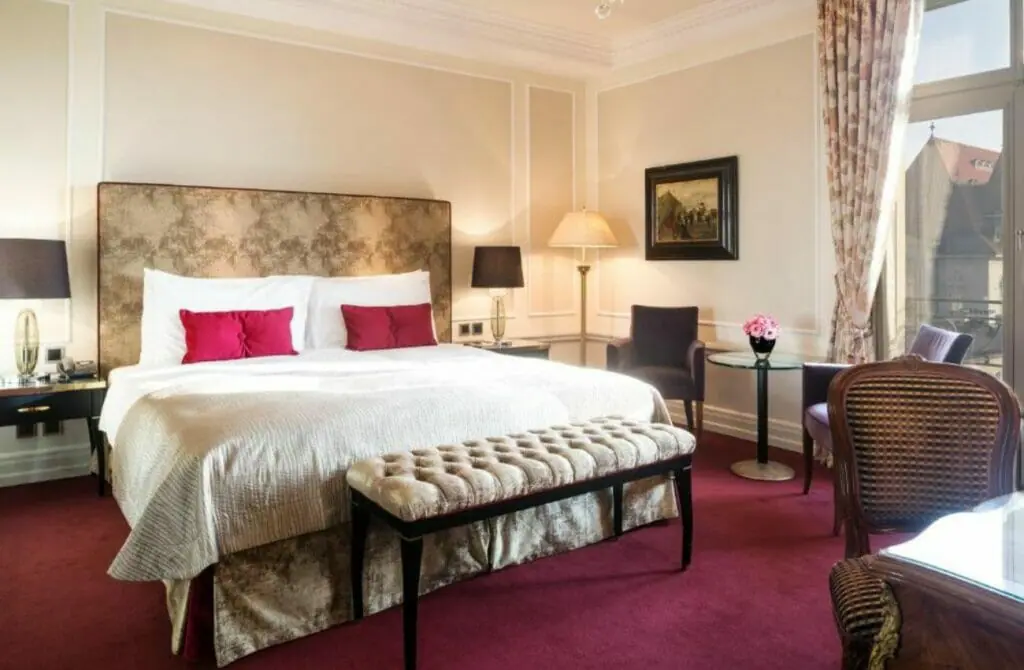 Hotel Bellevue Palace Bern ☆☆☆☆☆
The exquisite 1913 Art Nouveau structure that houses this classic 5-star palace hotel is located in the center of Bern, close to the Federal Parliament. The Bellevue Palace has two bars, two restaurants, a sauna, and a fitness center in addition to its breathtaking views of the Bernese Alps and the River Aare. The Swiss government's official guesthouse is Hotel Bellevue Palace Bern.
It has entertained notable visitors over the years, including Fidel Castro, Nelson Mandela, Sophia Loren, Bruce Springsteen, the Queen of England, and Jacques Chirac. The spacious, opulently decorated rooms have magnificent parquet floors, controlled air conditioning, a flat-screen TV, and a minibar.
Others face the peaceful inner courtyard or the Parliament, while some have views of Bern's ancient Old Town or the far-off Alpine peaks. The daily breakfast buffet is offered every morning until 10:30 at the Brasserie VUE & terrace (15 GaultMillau points), which also provides French and international cuisine.
A continental breakfast can be provided in the hotel for those who arrive late, and room service is offered every day until midnight. The terrace provides expansive views of the Alps and the Aare River. In addition to providing free public transportation, the hotel is ideally situated for day trips to Interlaken and Lake Thunersee, both of which are 56 kilometers away.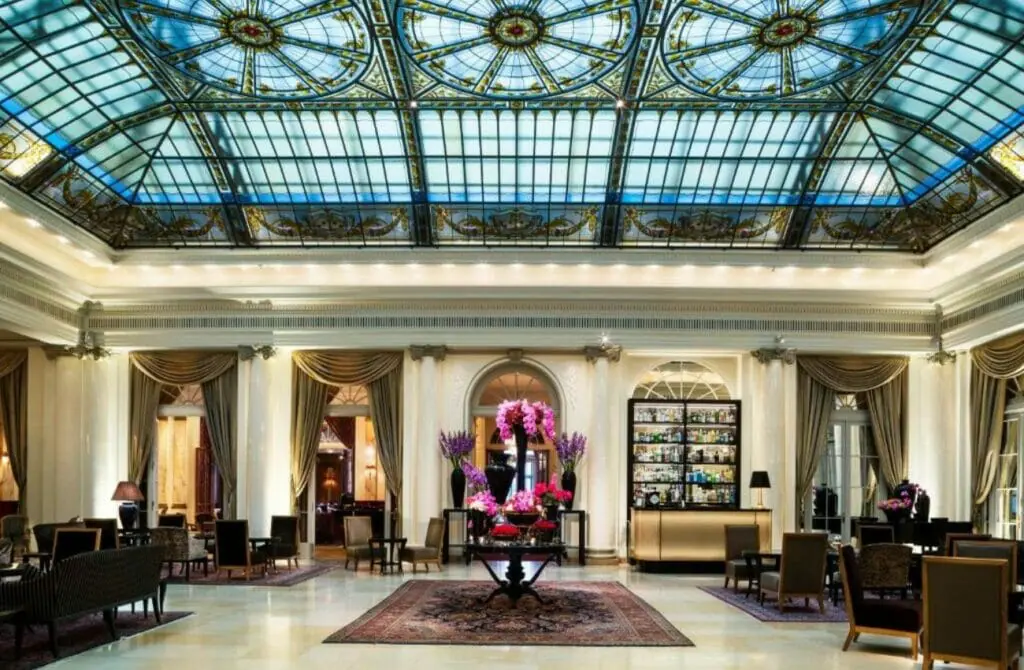 Hotel Schweizerhof Bern & Spa ☆☆☆☆☆
The venerable Hotel Schweizerhof Bern & Spa, conveniently situated in the heart of Bern, offers opulent rooms with state-of-the-art amenities and tasteful architectural decor. It has a hip rooftop terrace and a spa center. Every room in this five-star hotel has a minibar. Large bathrooms come with a rain shower and/or bathtub, a towel warmer, free slippers and a bathrobe.
A Nespresso coffee maker and cutting-edge entertainment features, such as an IP phone, are included in every room. A 500 m2 wellness center with a hot tub for unwinding, a sauna, a hammam, and an exercise area is available at Schweizerhof Bern & THE SPA.
The upscale and contemporary Hotel Savoy is situated in Bern's historic center, close to the city's major station and well-known arcade shopping districts.
The modern furnishings in each non-smoking room include cozy beds with memory foam pillows, a desk with an HDMI connectivity panel, a flat-screen TV with satellite channels, a laptop safe, a phone with voicemail, air conditioning, a minibar, a Nespresso coffee maker, and tea making supplies.
The bathrooms have a bathtub or rain shower, complimentary toiletries, a vanity mirror, and a hairdryer. You can walk to numerous restaurants and the city's major attractions, and Bern Belp Airport is nearby.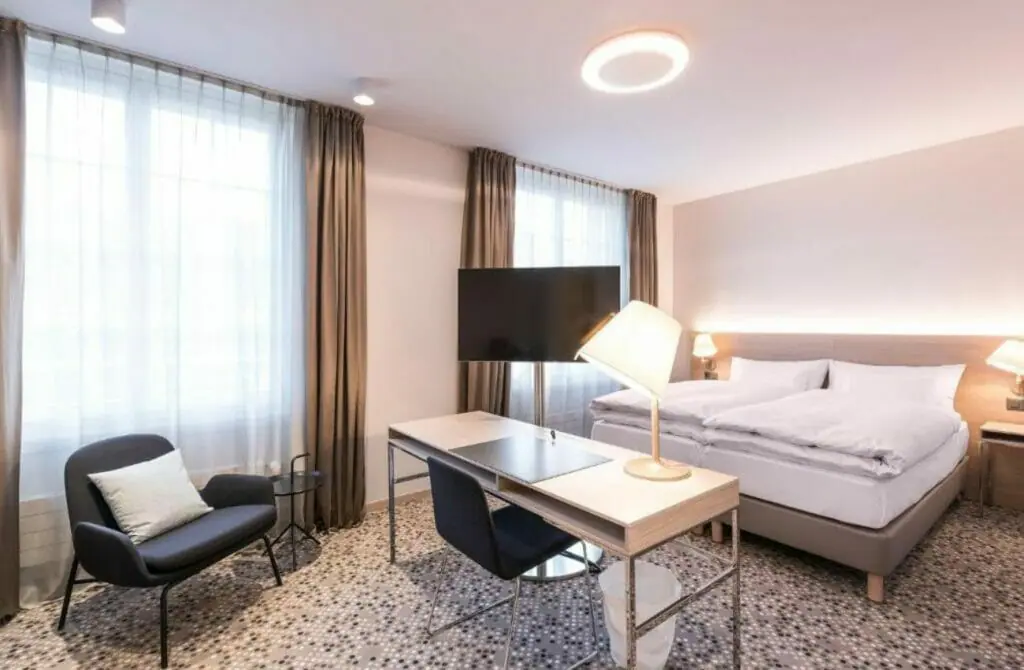 Kreuz Bern Modern City Hotel ☆☆☆
The Kreuz Bern Modern City Hotel, located in Bern's historic Old Town, has a convenient location just 5 minutes on foot from the train station. It offers contemporary lodging, the Bärenhöfli restaurant, complimentary fitness centers, and an infrared cabin. A direct phone, a flat-screen cable TV, and a safe are included in every en suite room. Every morning, a hearty breakfast is offered.
Additionally, lunch menus, light snacks, and classic à-la-carte Bernese cuisine are available to guests. Also available are a variety of desserts, including the well-known pfuchüechli, coffee, tea, and fruit cocktails. In about two minutes on foot, you can travel to the Bear Plaza, the Zytgloggeturm clock tower, and the Federal Palace of Switzerland. Restaurants and shops are located close to Hotel Kreuz.
The Bern Youth Hostel is deserving of a major city. Since April 2018, the historic hostel with a view of the Aare Loop has provided a bright addition with lecture rooms and a garden seating space.
As previously, you can schedule activities at lunch or in the shade, such as a trip to bear park, the Paul Klee Center, the Einstein House, the arcades in the old town, or the area in front of the Federal Parliament Building with its 26 water fountains. Don't forget to experience the thrill of bicycling on the Gurten mountain or swimming in the River Aare!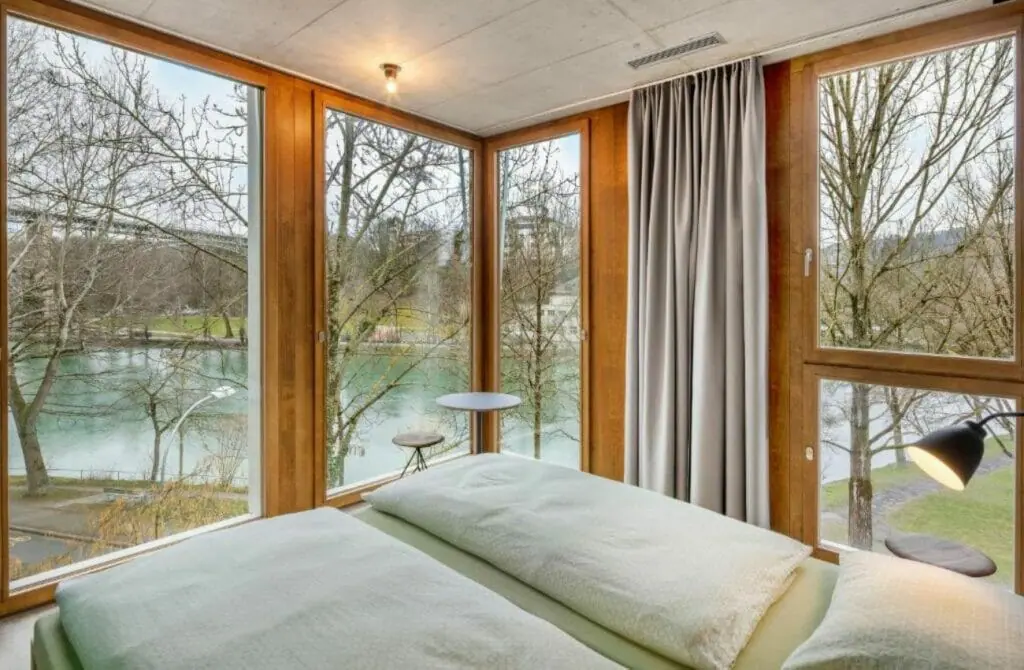 Gay Nightlife in Bern, Switzerland
The first term that springs to mind when discussing Gay Bern's nightlife is "vibrant". Gay Bern residents are used to hanging out in pubs, theaters, and operas after work. With Bern being one of most LGBT-friendly vacation spots, you'd anticipate an outstanding gay nightlife scene – and thankfully, gay Bern does not disappoint.
Depending on your mood, you can find everything here from a relaxing beverage at an expensive bar to an all-night dance rave with your LGBTQ family!
The majority of the nightlife locations here don't open until late, but there are lots of beautiful cocktail bars and pleasant atmospheres to unwind in until then. Bar and club events are held on a regular basis, so ask around when you arrive.
Because Bern is such a friendly community, public shows of affection are unlikely to cause any problems and will be accepted at most clubs and bars.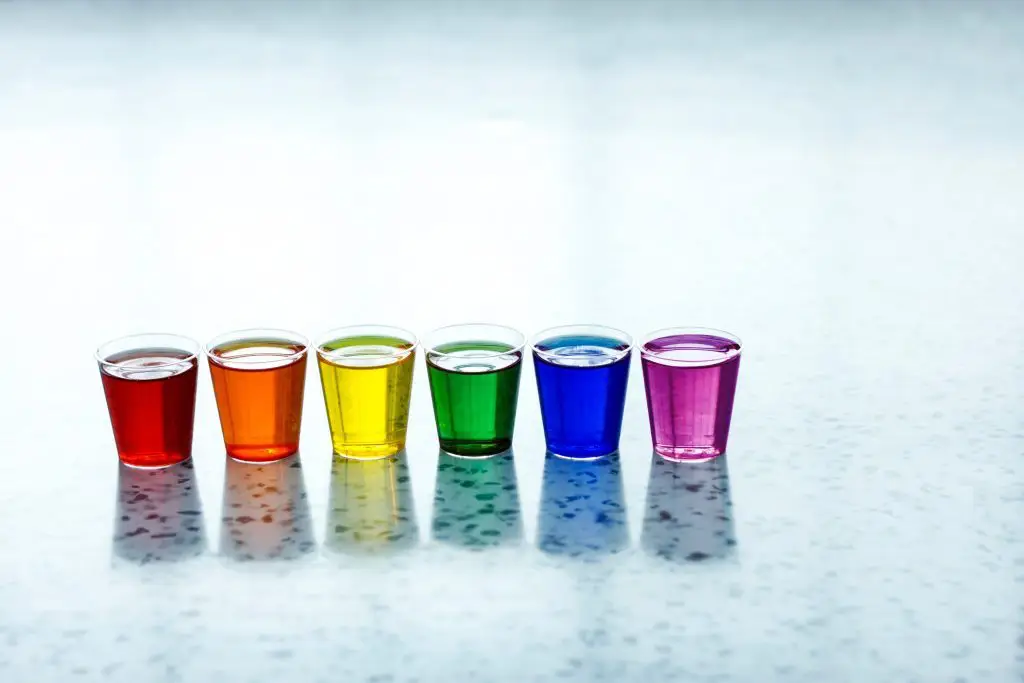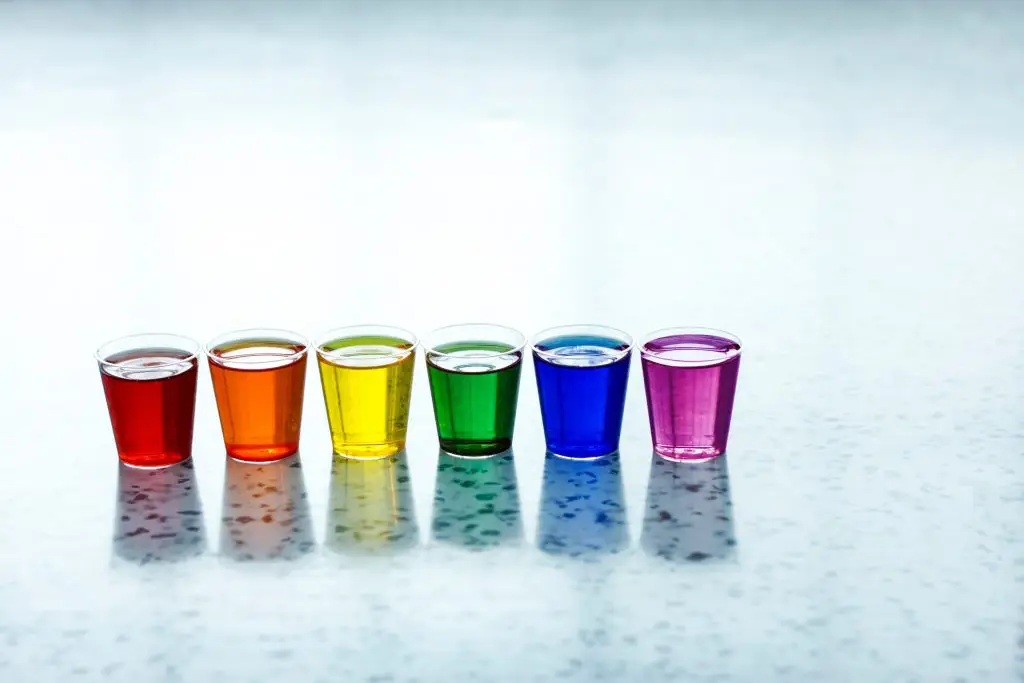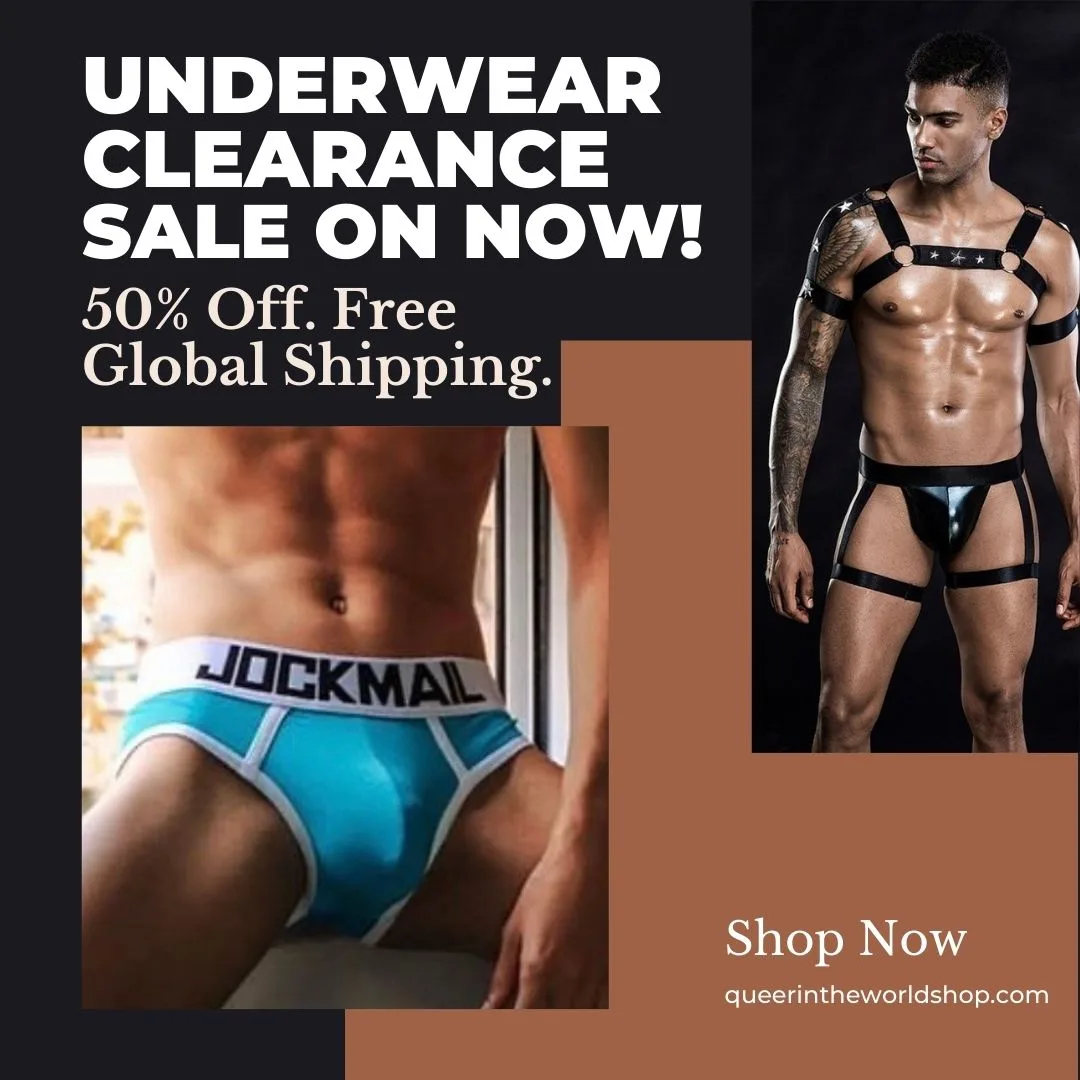 Gay Bars in Bern
This is a small but highly spirited gay bar opened by Joost Markus and Walter Schmider. It is a relaxed place for beers or a lively weekend party with electro music inside a historic cellar. If the fine decor does not make you 'come back' the lively gay parties will.
Beratung der HAB- Homosexuelle Arbeitsgruppen Ber
This bar is not only a favorite because of the never-ending beers and dine-ins but it is also a great hub to unwind and share your troubles as a queer individual. And promotes a living community where young and old gays can thrive.
This cozy little two-story Irish pub sits in the heart of the old town of Bern. Over 11 different draft beers. Live sports, live music & a good atmosphere. This pub brings all the vibes and fun from gay Ireland and sits in a basement in the old town, good range of beer – try a "Bärner Müntschi", a non-filtered, cloudy beer that is brewed locally at Felsenau you will not regret it.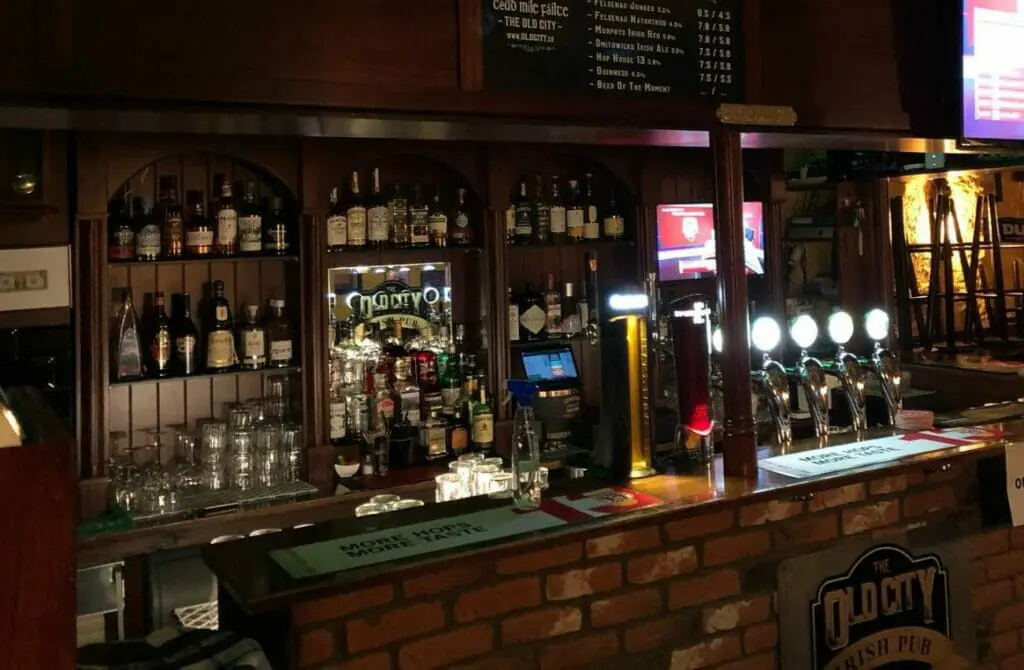 Bistro Blue Cat
(Temporarily or permanently closed. If you know something, please suggest an edit.)
The blue cat is known for its charming vibes and glitter decor and friendly service. It is a two-story with rich homely vibes that would wrap you up like a warm blanket. Blue Cat also delivers regular live music shows and very cute men.
This is a gay bar that is youth and cultural-centric. It is a great night spot if you like DJ spinning a mix of electronic dance music, reggaeton, pop and salsa. If you love adventure and culture and also like to get wasted – go here!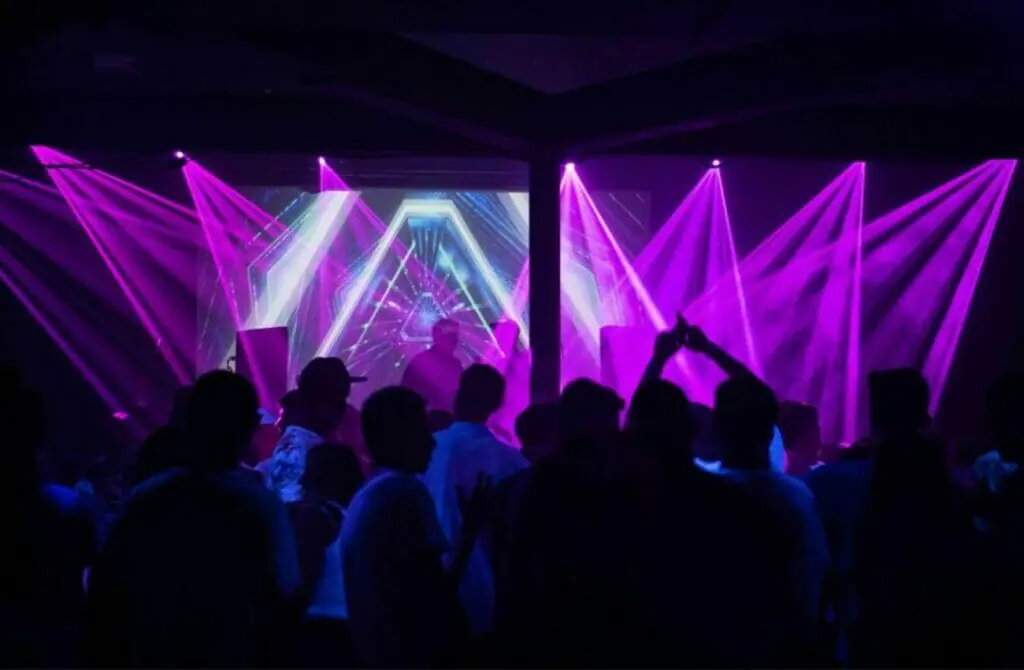 In the center of Bern's Old Town, take pleasure in a taste of the gay Caribbean. The cocktails and other beverages taste fantastic and are aesthetically pleasing. They are prepared with natural, fresh ingredients, just as in Caribbean bars. Also required on the menu are premium wines and beers.
BlueMoon Gay and Queer Bar
(Temporarily or permanently closed. If you know something, please suggest an edit.)
This amazing gay den takes pleasure in its fantastic staff, great music (including the 80s era), drag queens, karaoke nights, nice atmosphere, and modern furnishings. It has the feel of a secure space, an ideal meeting place for gay people, and ensures that everyone is welcome. This bar further attests to the fact gay Bern is nothing but a box of surprises that never ends.
Adriano is an adorable queer hybrid bar and cafe that is ideal for unwinding during the day or beginning the night with some people watching on a streetside terrace. There are frequent DJs and drag queens in the evenings that are highly worth visiting. The personnel is highly attentive while also being slightly knowledgeable about Bern's activities.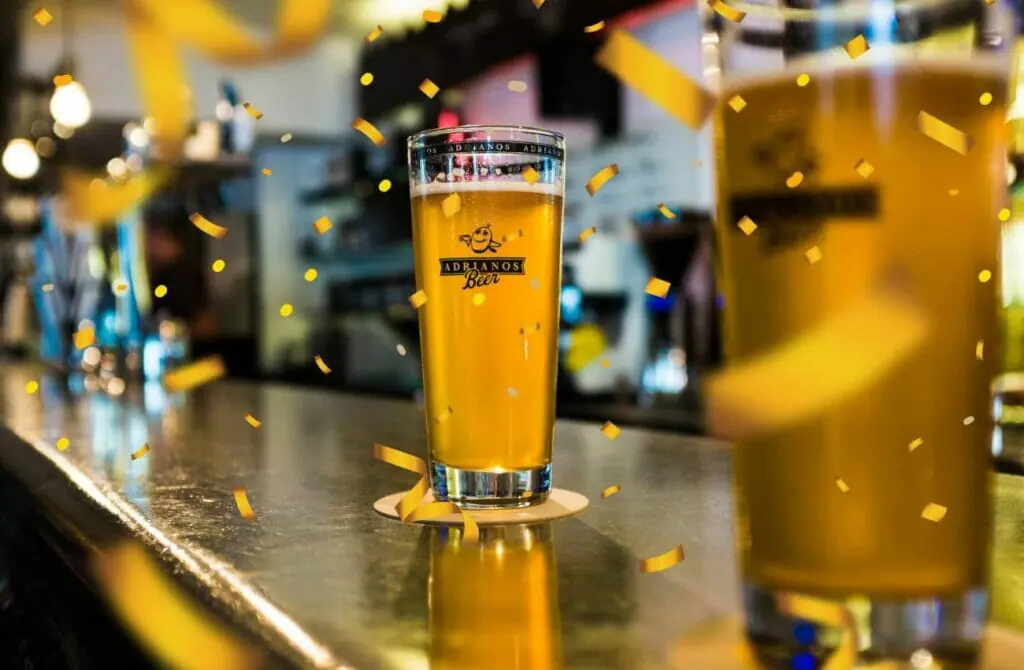 This LGBT gem sits thirty minutes from anywhere in Bern. They offer great beers, spirits, and music that would make you dance till you drop and the overall ambiance is just breathtaking. This rainbow bar must be checked off your gay Bern must spots.
This is another bar with high staying power. This metal music-themed hotspot hosts nights of pop-metal and hard rock music, DJ and boys.
The best shisha bar in gay Bern: Imperial Shisha Lounge – a shisha oasis with a captivating ambiance in the middle of the city – shisha bar, café and lounge. They are very attentive and complete, the music is always just right for the environment and the places to smoke are comfortable. It would easily become your regular during your stay in gay Bern.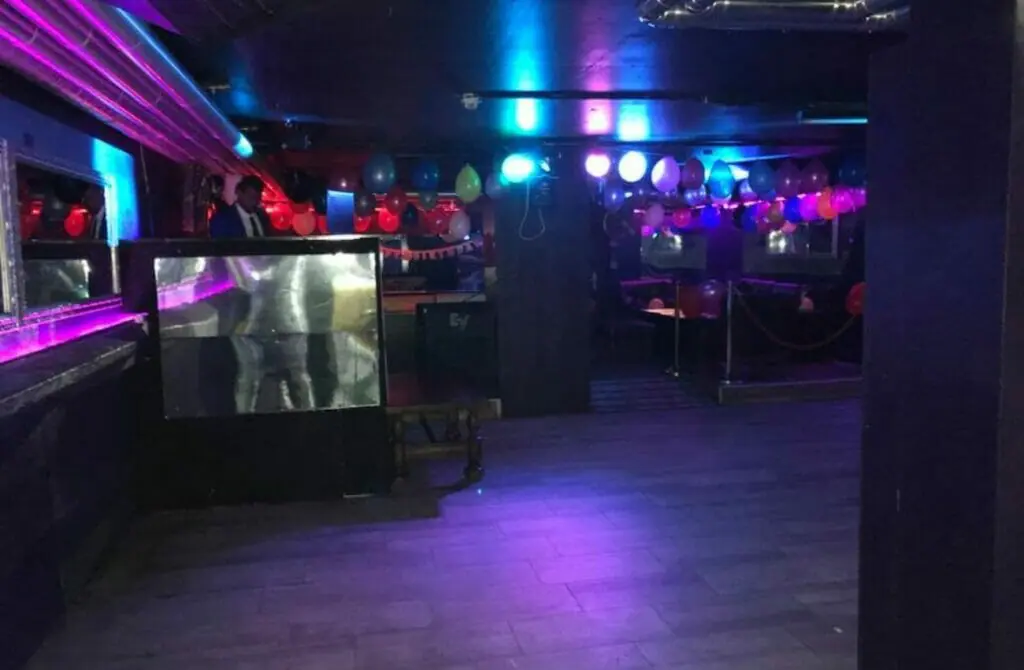 Gay Nightclubs in Bern
Le Ciel's tagline is "the finest clubbing on cloud nine." A variety of gay events and parties including worldwide DJs and dancers (LIV Miami, Hakkasan Las Vegas, VIP Room Paris, and Pacha Ibiza) guarantee cloudless party evenings.
The Le Ciel employs a wide range of audio elements. R&B and party music predominate, with some house music thrown in for good measure. Le Ciel combines music, atmosphere, design, first-rate service, and a variety of events.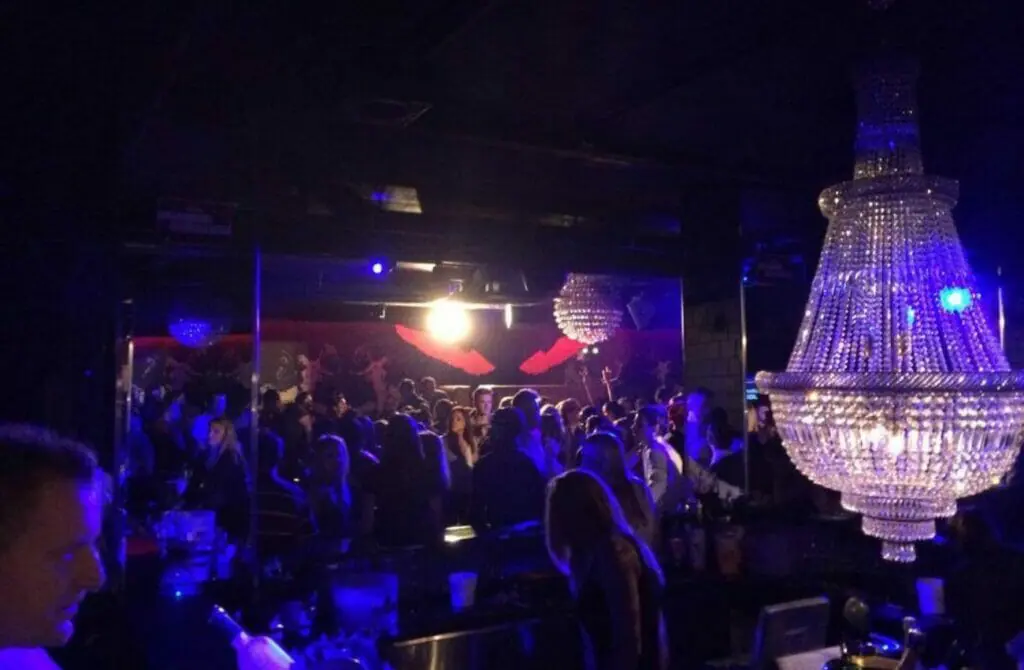 The private character of this club sets it apart from other offers in the city of Bern. The bar operation covers the basic supply with the most common drinks and cocktails. Application for membership is currently only possible on-site and during opening hours, which is at 12am on Fridays.
Club Belmondo
(Temporarily or permanently closed. If you know something, please suggest an edit.)
This club has been waving the LGBTQ flag for 22 years. It is a Thursday–Saturday mixed-music bar and coffeehouse near the train station that is open to everyone.
A place for musical encounters, diversity, and appreciation. Live performances and DJs ensure memorable nights in the heart of Bern. In terms of sound, Circle Club employs a wide range of music types, ranging from hip-hop and R&B to party tunes and electro, to ensure that there is something for everyone.
For more than two decades, the Du Théâtre has kept its doors open to both LGBTQ and straight people. It has been a meeting place and a venue for events with flair, style, and sophistication. The typical club, which includes an environment bar, is both a playground for adults and a playground for the perpetually young.
The Du Théâtre not only provides a venue for popular weekend celebrations but also provides an uncommon environment for an unforgettable evening, whether it's a birthday party with friends or just to fulfill a desire to turn up and be wild.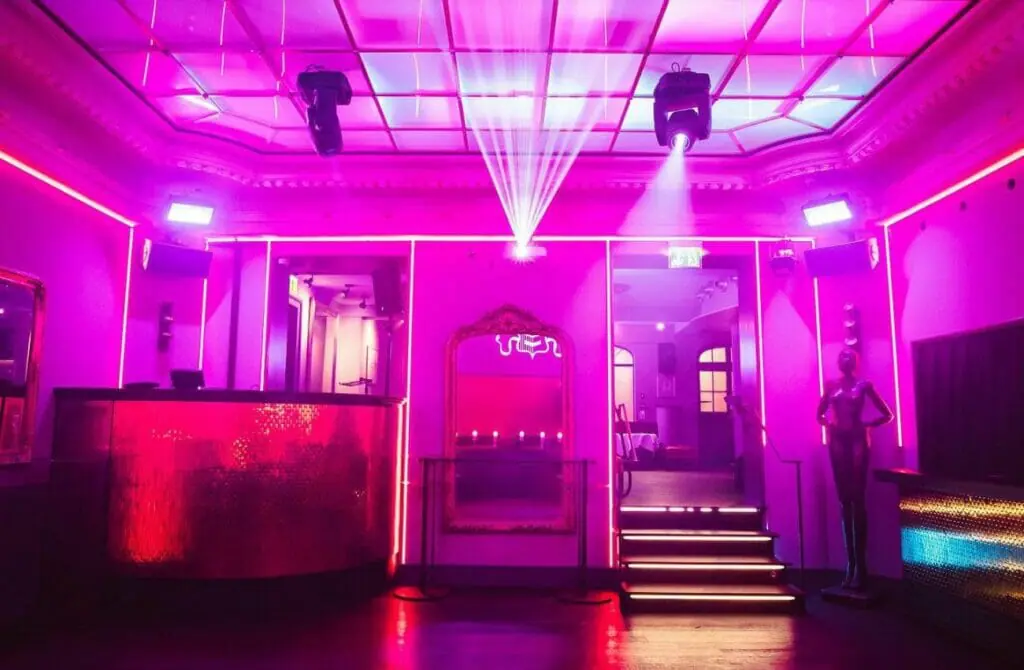 Frauenraum provides gay people with a new way to rejoice wildly. The club has a variety of parties with live DJs and bands, and admittance and drink fees are purposefully kept inexpensive so that everyone can have a good time. There is a lively and crowded dance floor, lovely décor, friendly service, and plenty of handsome boys.
Marians Jazzroom is one of the world's top jazz clubs. It was founded in December 1992 and is well-known for its incredible acoustics and outstanding programming. The performing musicians are at ease on the world's biggest stages. From September through May, two concerts are held each evening, Tuesday through Saturday.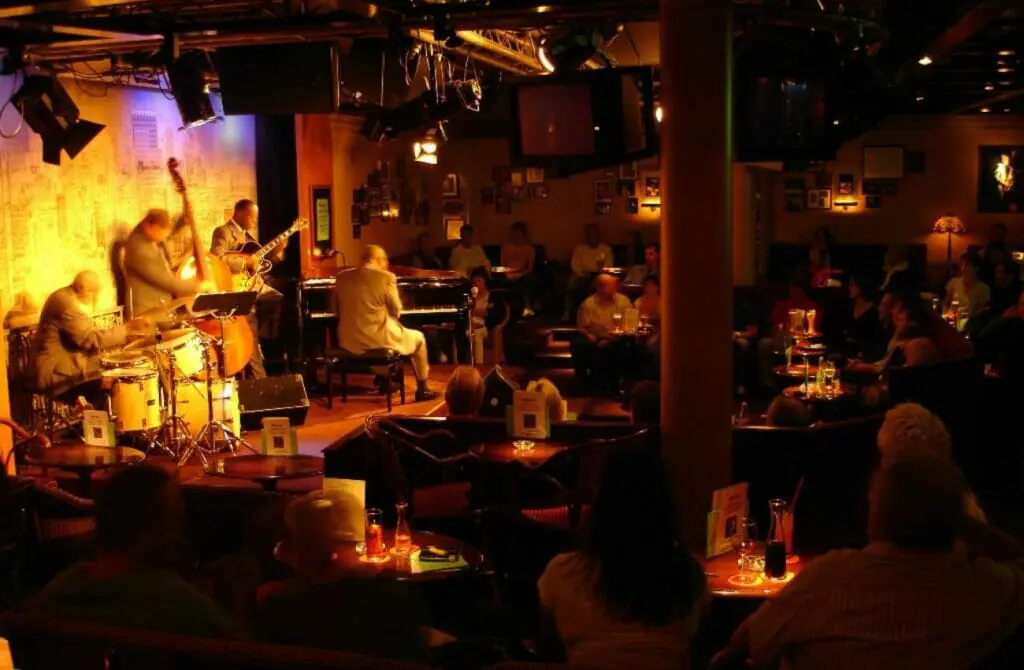 Cruising and Gay Sauna in Bern, Switzerland
It's possible that you felt like you needed more after frequenting a few bars in Bern. There are more possibilities in this charming city to think about. Regardless of it being small, there are lots of chances to find what you're looking for, in gay Bern. You will discover that they are warm and welcoming gay sex shops and saunas among other things. Here are the best spots…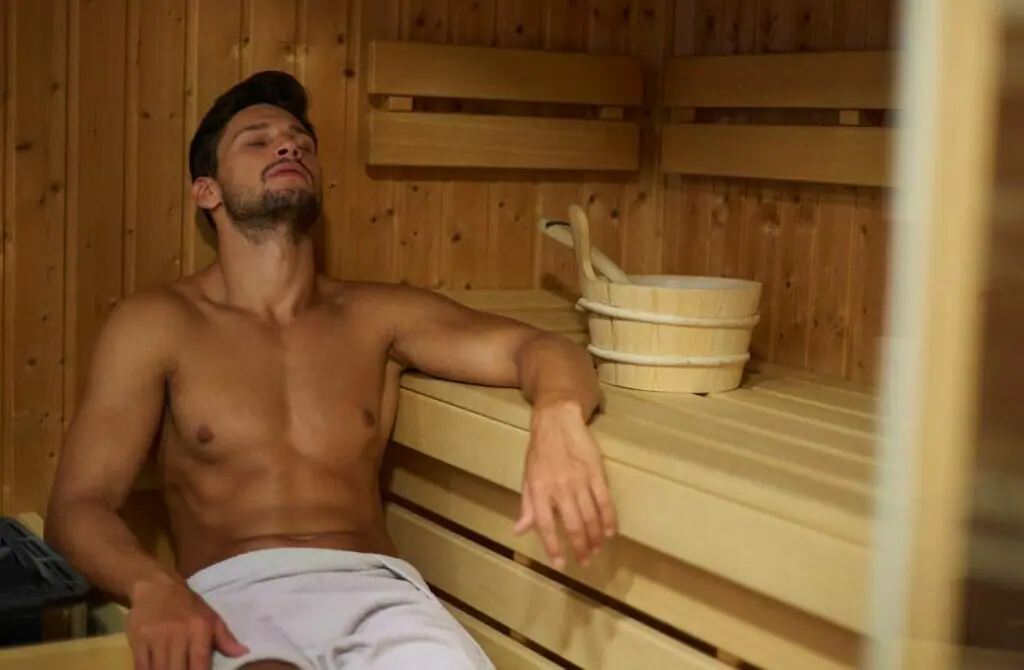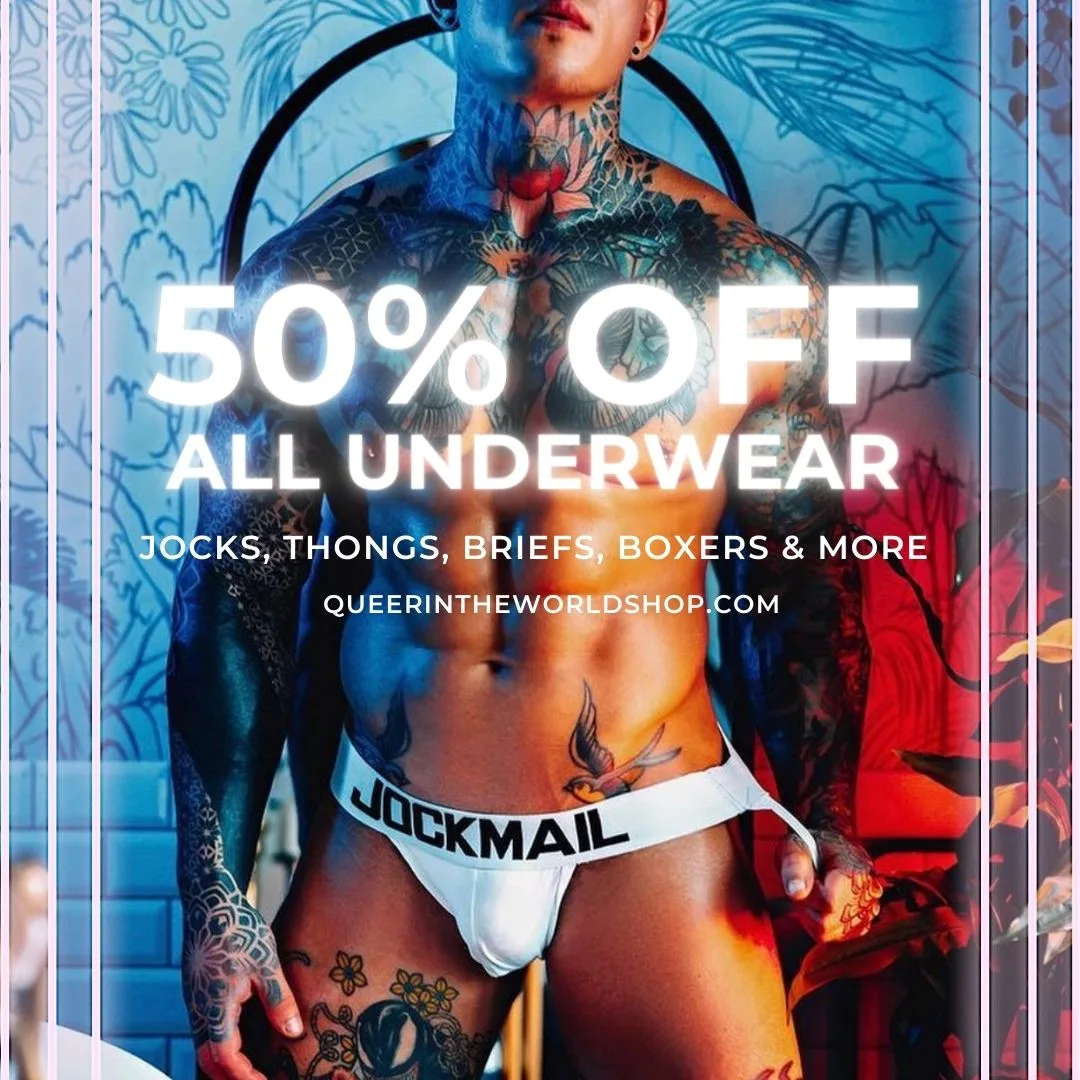 Gay Sex Shop in Bern
Loveland
(Temporarily or permanently closed. If you know something, please suggest an edit.)
Loveland sits at the center of this medieval town. It features an appetite-whetting sex shop, video DVD rentals and sales, leather, and video cabins. There is also active cruising during the day.
SAUNAS
This features a sauna that is open every day until 11 pm, as well as a huge steam room, power showers, overnight rooms, cubicles with TVs, a sling room, a large-screen cinema, a bar, and events including sneaker nights, baked goods evenings, and underwear nights.
This place is completely open to the public. Which means no reservations and no private groups. So their operations are also open to the public and tourists whenever possible. Their services are open all week starting from except Wednesdays with essential oil infusions taking place on Thursday and Sunday evenings.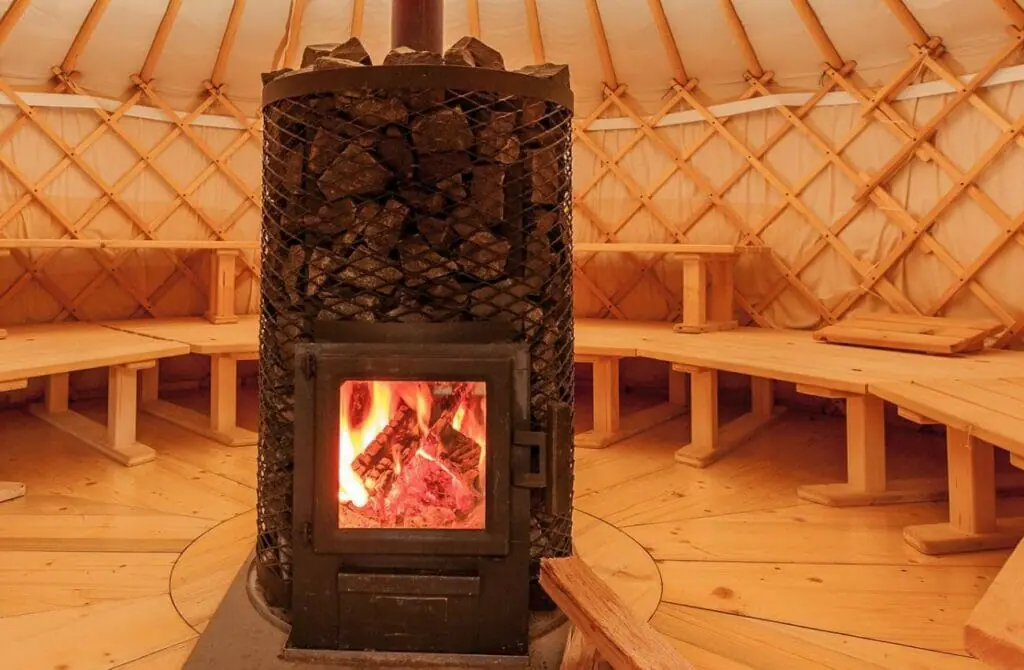 Gay Map Of Bern
Finding it hard to envisage where everything is in Bern? Hopefully, this queer-centric map helps where we have marked all the bars, clubs, parties, hotels, saunas, massages and more will help you stay in the spot best suited to you!