Europe is full of beautiful cities and countries that are top of any travel junkie's bucket list. If you're part of the LGBT community, Europe has so much to offer you, with plenty of gay hotspots and events that are perfect to plan your vacation around.
Whether you're single and ready to mingle, on a romantic couple's trip, or just traveling with a group of gay friends, there's so much to choose from in Europe. With so many festivals happening in Europe throughout the year, there's something for everyone, no matter what subset of the community you're from or what your interests are.
Most cities are now incredibly accepting, and you will be able to celebrate your sexuality and individuality in style.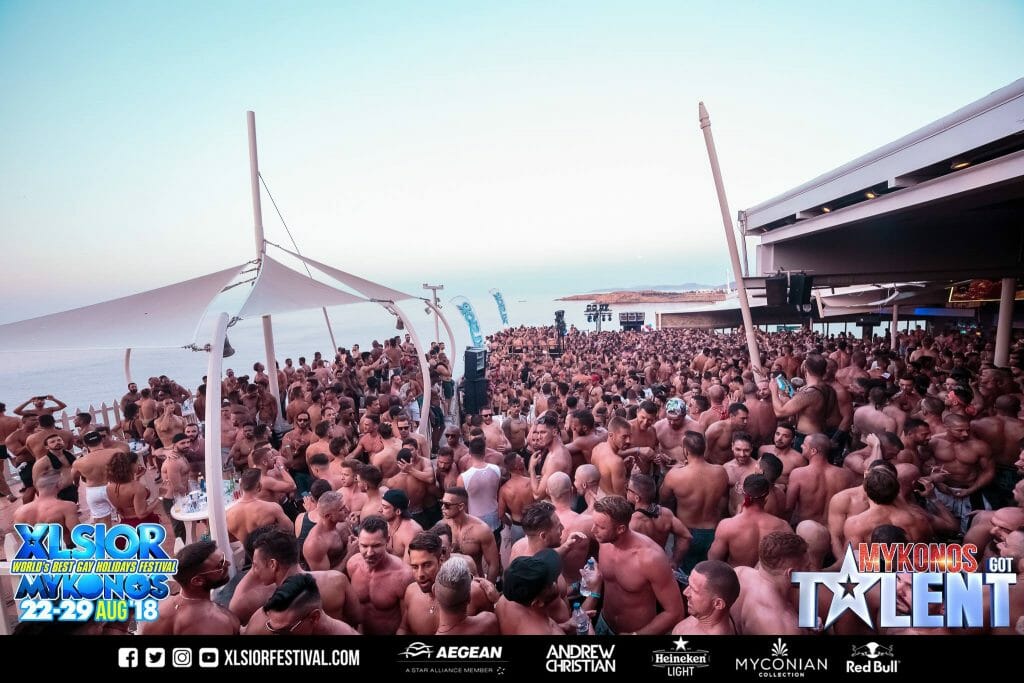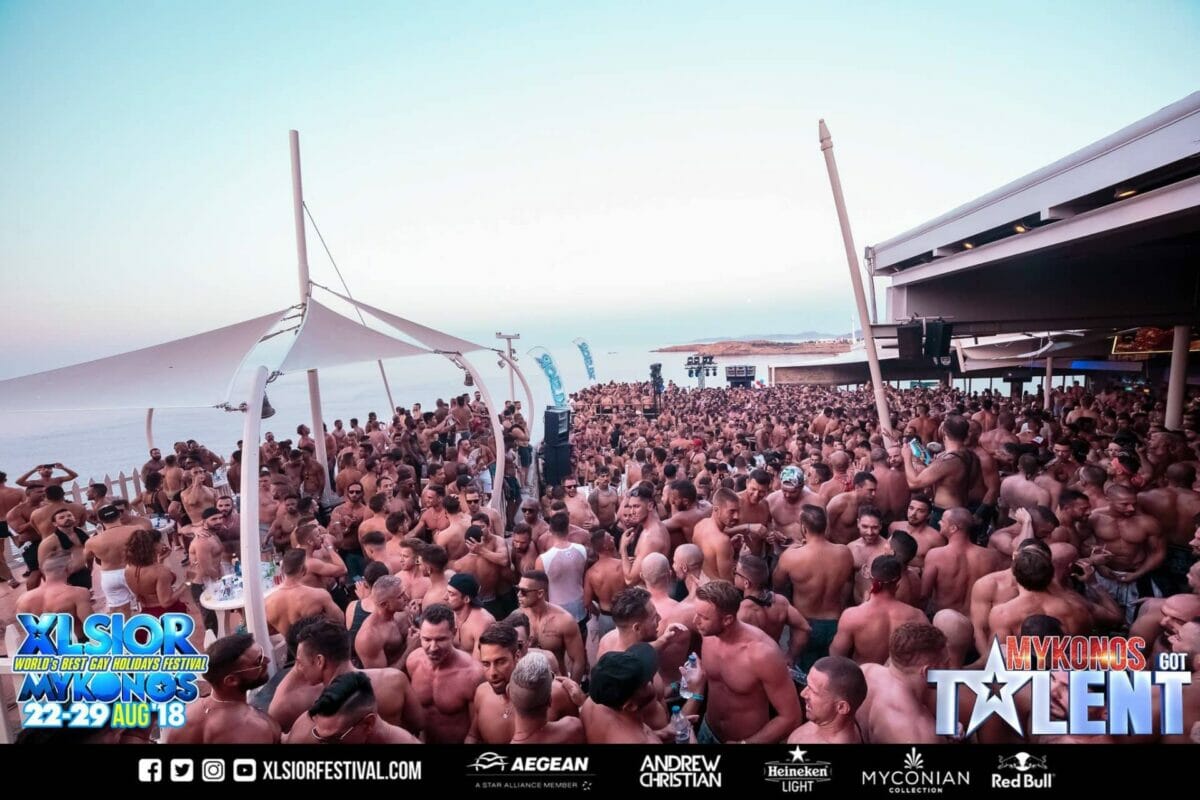 In addition to the many unique themed LGBT festivals that Europe has to offer, you will also find that almost every city has a Pride celebration at some point throughout the summer. Regardless of where you go, Pride is never a bad idea – it's when LGBT people of all walks of life come together to party and appreciate each other in an inclusive atmosphere.
No matter what city you are in, Pride gives you the opportunity to check out nightlife hotspots, meet gay travelers from around the world, and appreciate the history and culture of the gay community in that particular city.
Narrowing down your gay travel options can be difficult, particularly in Europe, where there's so much choice. Here are 10 of the most amazing LGBT festivals held in Europe each year. Book your tickets for the one that strikes your fancy most, or go wild and attend them all!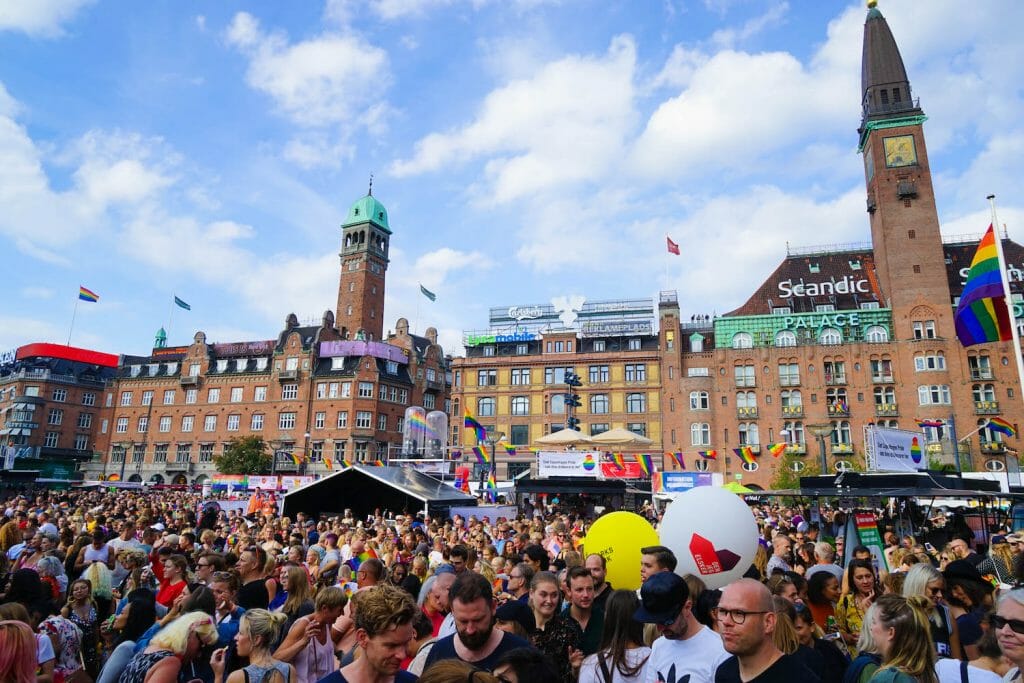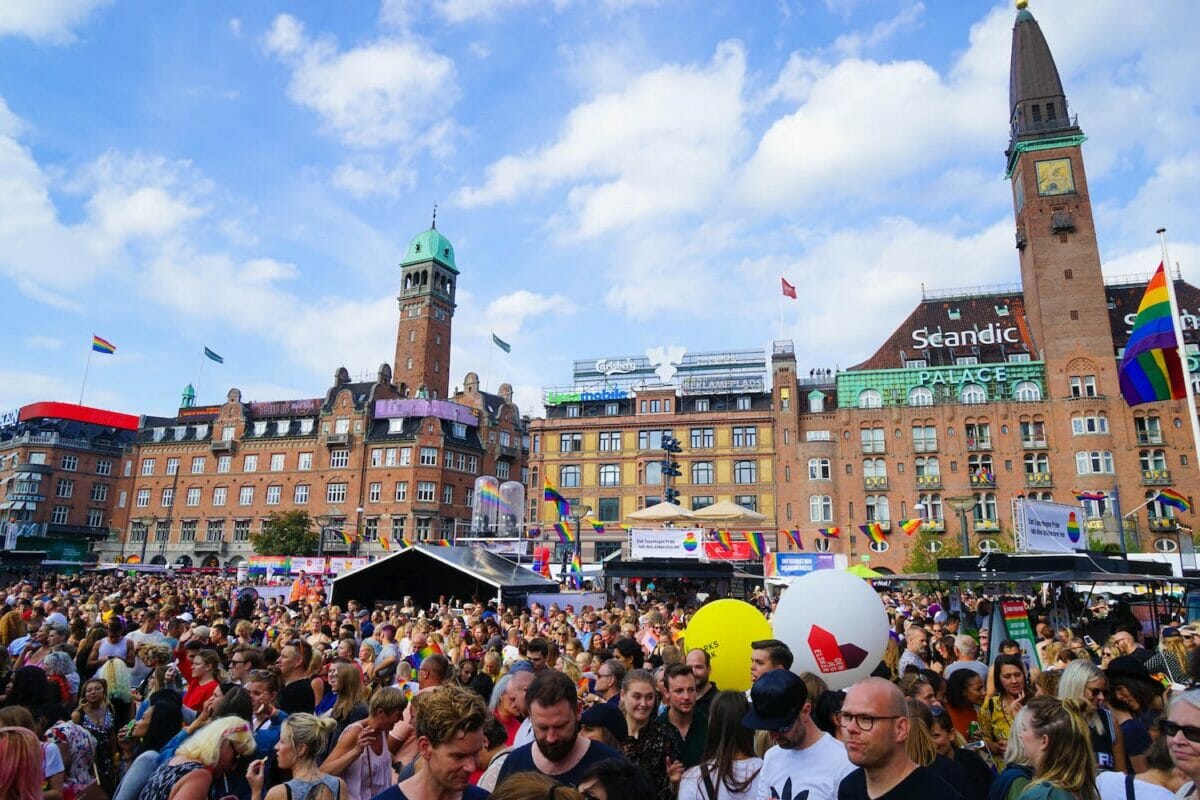 Diverse and Fabulous Gay Europe Festivals to Plan Your LGBT Travels Around! 🎉
In this article we will cover...
If you consider yourself a bear or are just someone who appreciates them, then Bears Week Sitges is something you should pencil into your calendar right away. For two weeks each year, the Spanish town of Sitges is transformed into a 'Bear Village', with plenty of parties, mixers, and shows to attend.
This festival makes for an amazing vacation because there's so much to do – you can relax and party on the beach, go on bar crawls and make new friends (or lovers), and appreciate the art and culture that Sitges has to offer. One of the highlights of the entire festival is the Mr. Bear competition, held at the end of the week, where the hottest bears in town vie for title of the year.
Disneyland Paris is considered one of the most beautiful and romantic of all the Disney parks, and at the beginning of June, they host a giant Pride celebration that's perfect for the gay Disney enthusiast. Although it's an unofficial LGBT event, it's the perfect day of the year to be out and proud while enjoying the magic of Disney. Based on Gay Days in Orlando, except Disney Paris now leads the way.
There's a special parade for the celebration, and you'll have the opportunity to enjoy the rides all night long. Be sure to stick around for the dance party as well, which features top DJs and magical light shows.
Mykonos is one of the world's biggest gay travel hotspots, perfect for anyone who enjoys some sun, sand, and romance. XLsior is a huge gay party held in late summer that brings in a renowned lineup of DJs and artists for stunning performances. When you're not dancing the night away, be sure to enjoy the charming beauty of Mykonos, with its iconic white buildings, delicious food and wine, and of course, the pristine beaches, which are the perfect place to work on your tan and check out some serious eye candy.
Held at the Train Factory venue in Helsinki, Finland, Querelle is a queer festival that is expecting to draw very diverse crowd, even for the LGBTQ community. This is a brand new festival that's happening for the very first time in April 2019, and is sure to be a hit with everyone on the cutting edge of the gay community.
This festival is bringing in queer icons from all genres of music, like Peaches and Big Freedia, as well as other LGBTQ icons like Chelsea Manning, Sharon Needles, Alaska Thunderfuck, and more. This innovative festival will bring together music, drag, art, and queer activism for an event that's unlike anything else in the gay community.
If you enjoy getting outside on your vacation, but still want to attend an LGBT festival during your travels, this is the event for you. It's held at Les Arcs Paradiski, a luxury ski resort in the mountains of France.
This event is the perfect place to meet other LGBT people who love to ski, and whether you're a beginner or an expert skier, there's plenty for you to take in. There are so many different trails and guided ski sessions, as well as other outdoor activities like snow-shoeing, cross country skiing, helicopter tours, and even husky sleigh rides.
After the ski day is over, there are plenty of fun nightlight experiences to check out as well, including club parties, a daily cabaret show, fondue nights, a pool party, and much more. With a line up like this, it's easy to see why European Gay Ski Week is considered one of the best gay ski festivals anywhere in the world!
Eurovision isn't technically a gay festival, but it's one that's very popular with the LGBT community. Seriously, its basically Gay Christmas to most Europeans. The Eurovision Song Contest has been held for decades, mainly around Europe but also in other parts of the world. The 2019 festival will be held in Tel Aviv, Israel in May and 2020 in Rotterdam.
During the contest, each of the member countries submit original songs, which are performed live and broadcast around Europe. Some notable previous winners have included ABBA and Celine Dion. The contest includes several official shows as well as plenty of exciting unofficial parties around the city.
Antwerp, Belgium is an excellent city for gay culture, and the annual Unicorn Festival brings together people from all walks of life in the LGBTQ community for a vibrant, rainbow-colored festival. The entire festival is a feel-good celebration, perfect if you're craving a major mood boost. There are three performance stages with house, techno, and pop music by notable DJs and artists.
There's also a huge and diverse art section, as well as an incredible lineup of food vendors to satisfy any craving. There are even hairdressing services and a unicorn rodeo to help you get completely into the spirit. The festival is held right along the river in Antwerp, with magical views of the city. Just be sure to get all your unicorn apparel before to make it even more fantastic…
Folsom is one of the biggest BDSM and leather events in Europe, and it's held in the middle of Berlin, which has long been a center for counterculture of all types. The festival was inspired by the Folsom Street Fair in San Francisco, and brings together many of the traditions of that event along with many unique aspects. The festival is held in early September and is an entire weekend full of debauchery, with a range of parties and other events to choose from.
There are attractions catering to all different types of fetishes, and although most visitors are gay, all sexualities are welcome. There's a huge street fair where you can dress up and shop for fetish goods of all kind from around the world. The parties range from intense gatherings where you can explore new fetishes and new partners to more relaxed settings where you can have a drink and make new friends. Some of the most infamous parties include the PIG party, the Dungeon party, and the Revolver party. KINKY!
Drag World is held in August in London, and it is Europe's biggest celebration of drag. Whether you are a drag queen yourself or just someone who loves a good drag show, this festival has plenty to offer you. Every year, they bring in a wide range of guests who are prominent in the drag scene around the world, and you'll have the opportunity to see them up close and personal in live performances and meet-and-greets.
There is also a huge marketplace of vendors who participate each year that you can shop through, and many of them set up beautiful and elaborate displays. You will also be able to enjoy thoughtful and entertaining discussions at live panels throughout the event. For new drag queens, this event is an amazing way to get your name out there and network in the industry.
With so many drag queens and enthusiasts in one place, there are also exciting afterparties happening throughout the city where you can let loose and celebrate with sickening drag queens!
This huge festival is one for all the women in the LGBTQ community. This festival isn't actually held in Hamburg – it's located in a small beachside town about an hour's drive away.
Since there aren't as many gay festivals that are focused just on women, this is a great place to celebrate femininity and womenhood with plenty of fun activities, including parties, shows, discussions, sports games, and much more. The beachside scenery is absolutely beautiful, and the entire festival makes for the perfect relaxing getaway and a dreamy lesbian vacation…