Monaco is a lovely and mysterious European country. This country, located on the French Riviera, is bounded on one side by France and on the other by a coastline that extends into the Mediterranean Sea. The backdrop, with its turquoise waters, gorgeous palms, and bright flowers, is enticing. Monaco lacks a genuine homosexual scene due to the city's tiny size, and there are no bars or clubs aimed particularly toward gay or lesbian clientele. Despite this, the little microstate offers much to gay tourists.
Despite its status as a microstate, Monaco is often recognized as one of the world's most renowned locations. The principality of Monaco, a place of remarkable natural beauty, has the rich vegetation and warm weather of the Mediterranean. Every year, the streets of Monaco host the Monaco Grand Prix, widely recognized as one of the world's most important athletic events.
There is also the Monte Carlo Rally, which is widely regarded as one of the most difficult rallies in the world. There is also football and rugby, albeit neither of these sports is as popular as racing in Monaco. In addition to athletic events, Monaco is home to various cultural organizations, including an opera house, a symphony orchestra, and a ballet company.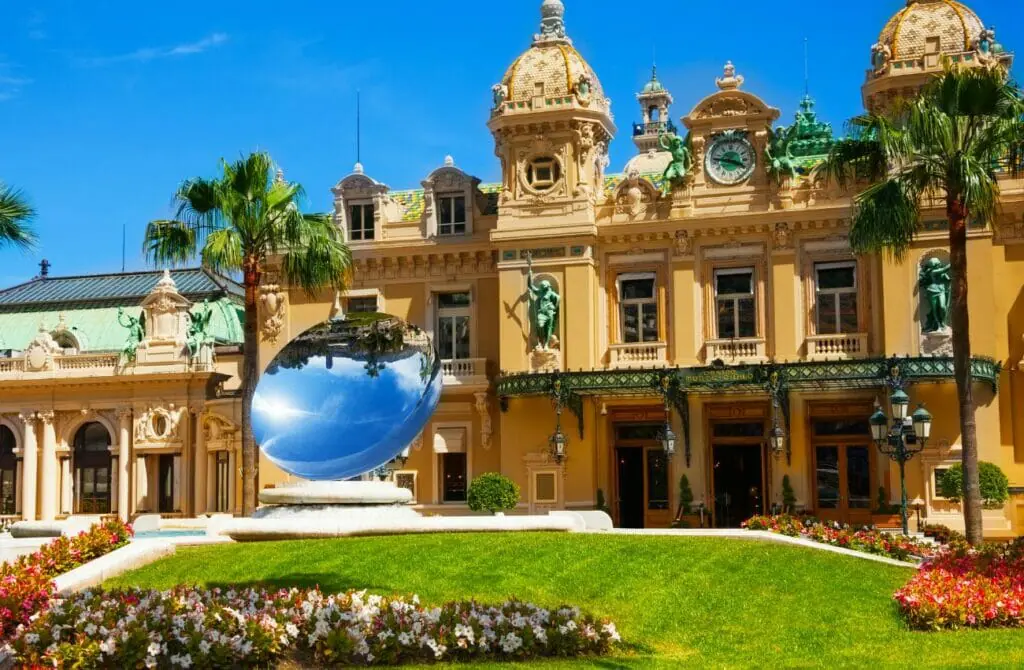 While homosexuality is not illegal in Monaco, the country is still far from reaching full equality for its residents. Although same-sex couples are not permitted to adopt or marry in this little country, visitors will find the residents exceedingly welcoming because the economy relies on tourism.
The French Riviera and the nearby Mediterranean seashore in and around Monaco are beautiful all year, despite extremely cold winters. The best times to visit Monaco are during the shoulder seasons of summer, spring, and fall.
Every year, the French Riviera's attractiveness and luxury attract many tourists, many of whom visit Monaco. Monaco is commonly recognized as having the highest per capita income in Europe because of its opulent five-star hotels, fashionable boutiques, luxury boats, and luxurious restaurants.
As a result, the principality exudes exclusivity and showy wealth. Overall, the Principality of Monaco is a compelling country whose grace and appeal will astound and inspire tourists. Everyone should strive to visit this unearthly and ethereal region at least once.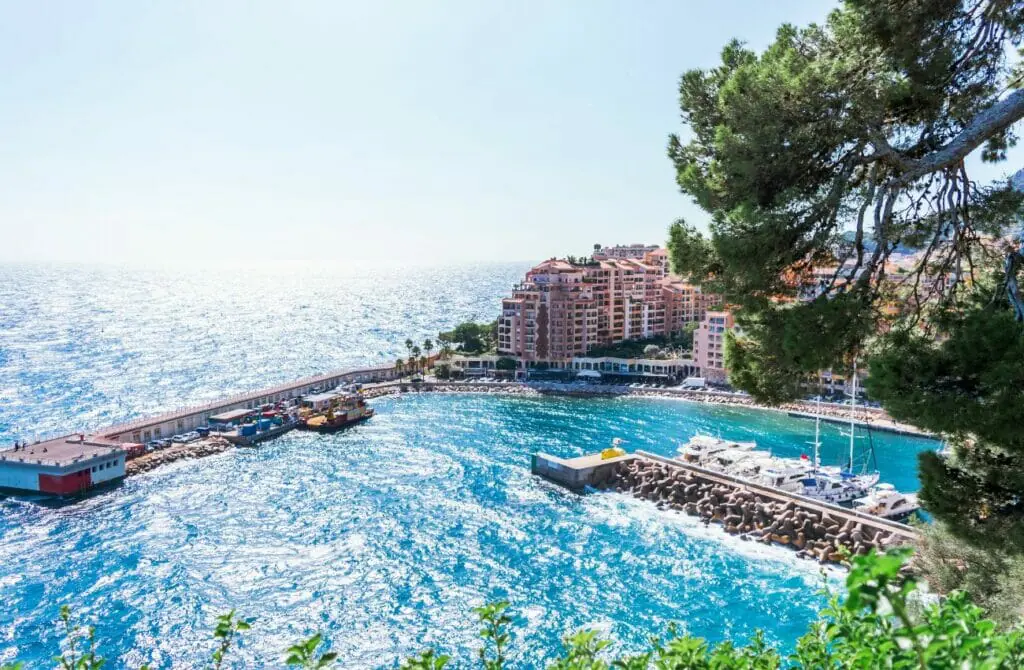 Attractions in Gay Monaco
As a new visitor to Gay Monaco, there are plenty of things to see and do, regardless of your sexual orientation. One of the best ways to experience any new city is to visit some of its most iconic landmarks and attractions, including historical monuments, museums, and art galleries.
We also love gazing at architecture up close, exploring parks and gardens, sampling the local cuisine, visiting local markets, and attending cultural events such as festivals, concerts and shows.
Even as the out-and-proud queer we are, we still love to explore the city and its culture in the same way as everyone else. Doing so allows us to learn more about the city and its people and gain a deeper understanding of the local culture. As such, these are our favorite must-see attractions in Monaco.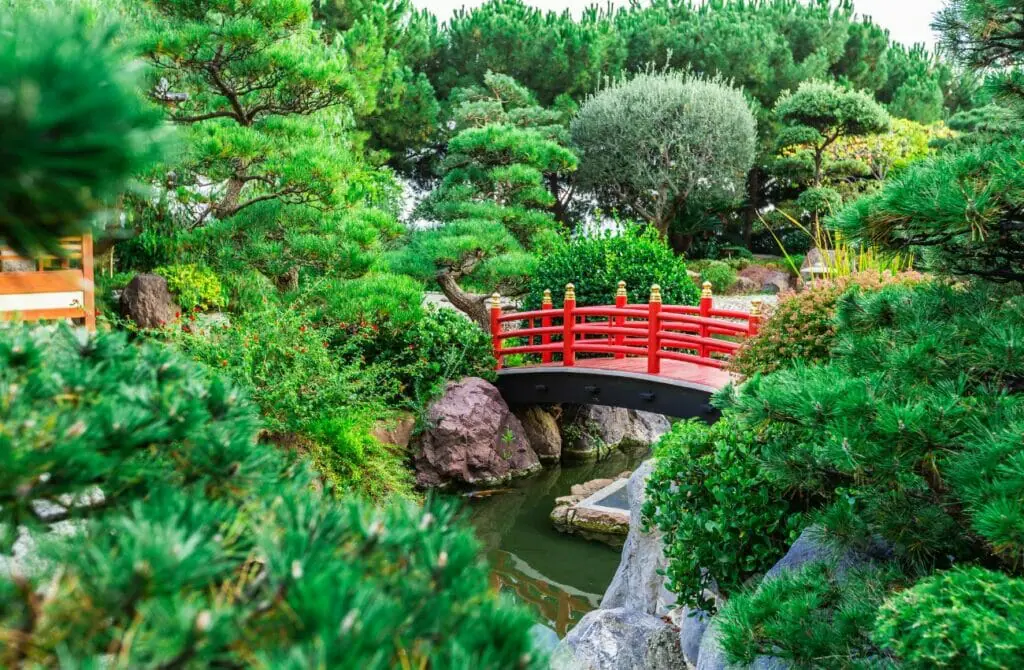 Monte Carlo, noted for its opulent accommodations, will almost definitely be your first stop. When people think of Monaco, this is the first neighborhood that springs to mind. It's an excellent place for people-watching, as well as car-watching. The natural beauty of Monte Carlo will leave you awestruck, more than compensating for the magnificence of the artificial attractions.
The area is positioned atop a cliff, providing inhabitants with panoramic views of the Port of Monaco. You'll also have access to some beautiful shore views from Place du Casino. After eating at one of the three Michelin-starred restaurants, wander down Princesse Charlotte Boulevard or Boulevard des Moulins. Both are well-known for their upscale stores and haute couture shopping.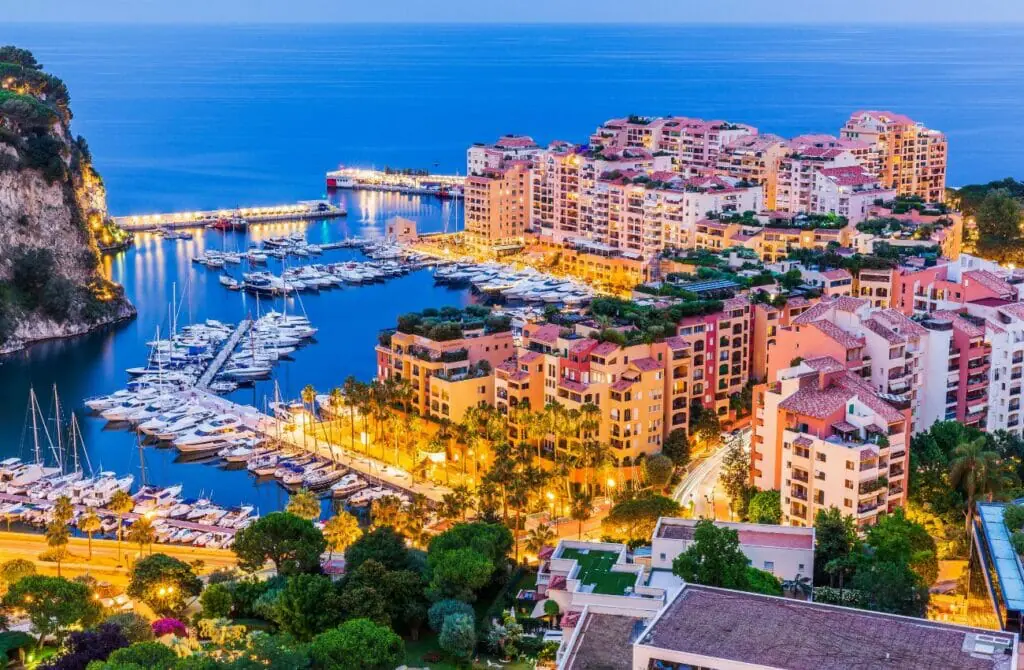 This Roman-Byzantine chapel was built with stunning white stones from nearby La Turbie. It serves as the burial location for all of the Princes of Monaco. You are welcome to visit the tombs of Prince Rainier and Princess Grace.
In a late-nineteenth-century tower, you might uncover old treasures like a 16th-century altarpiece by Louis Bréadating and Carrar, the white marble Episcopal throne. Both of these artworks predate the building's construction.
Peek at the wonderful organ used for various occasions, such as concerts and religious services. Every Sunday from September to June, you can attend mass and listen to "Les Petits Chanteurs de Monaco" and the "Cathedral Choir" sing.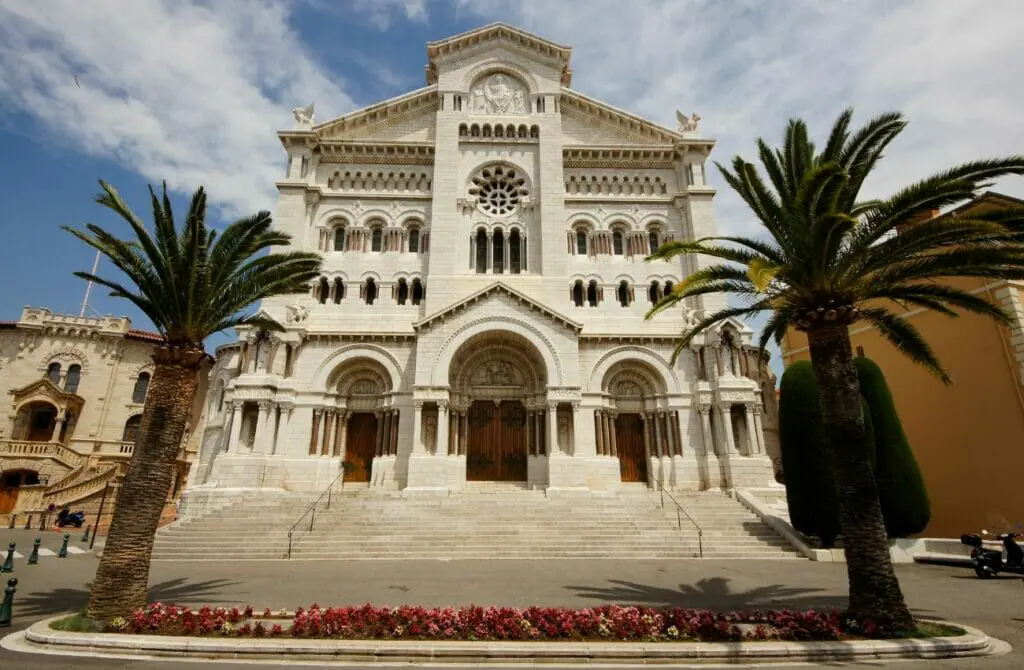 The Monte Carlo Opera House
The Monte Carlo Opera House is in the great public square, Place du Casino. This is Monaco's most affluent suburb, complete with palm trees, a magnificent fountain, and a terrace with panoramic coastal views.
The Opera House, built in 1878, is an excellent addition to the neighboring area. The auditorium was designed and built by the same person in charge of the similarly famed opera house in Paris. It has luxurious crimson and gold tones and magnificent murals and sculptures. During the opera season, which spans from November to June, the works of Rossini, Mozart, and Puccini will be performed.
Palais du Prince
The Palais du Prince houses the world's oldest continually operating monarchy. When the Genoese family of Grimaldi founded the site in 1297, they chose it for its high elevation on the picturesque peninsula of Le Rocher. The family chose the peninsula because of its picturesque surroundings. The powerful defensive fortress that stands there was built in the 13th century.
The palace has seen many alterations throughout the years, evolving into the magnificent palace that it is today, created in the Louis XIV style. While the royal family is not in residence, guests can explore the State Apartments.
The inside boasts an Italian corridor with 15th-century frescoes, the Mazarin Room with wood paneling, the Blue Room with blue and gold paint, and the Throne Room with an enormous Renaissance fireplace. Every day at 11:55 a.m., a ritual known as the Changing of the Guard occurs at the palace's gate.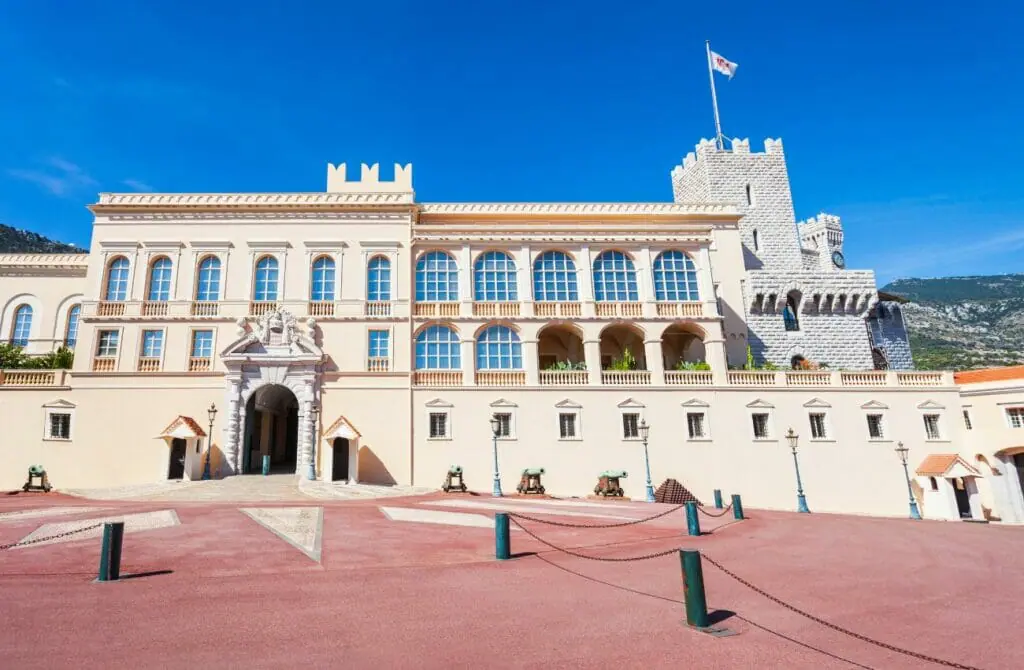 The Musée Oceanographique, the world's oldest aquarium, is located atop Le Rocher at 90 meters above sea level. Prince Albert I of Monaco commissioned the museum, and it opened its doors in 1910. The Musée Oceanographique is world-renowned for its exhibits on oceanography and marine research.
Some of Jacques-Yves Cousteau's findings from his career are on display. The major pulls of the area, however, are the rare and odd species that come in a range of sizes, shapes, and colors.
Three aquariums have about a hundred pools and approximately 6,000 individual specimens. You'll love visiting Turtle Island and the Touch Tank, where you can feel what it's like to hold a newborn shark or even a sea urchin.
The Shark Lagoon, around 450 cubic meters, is the most recent addition. Here, you may see the most amazing coral reef hues and the many different types of species that live there. After touring the exhibitions and the museum, treat yourself to a great dinner at the museum's rooftop café while admiring the stunning views of the beach below.
The Jardin Exotique, located just outside the Fontvielle area's city center, is an incredible sensory overload. Because of its lush vegetation and wonderful views of the surrounding water, this exotic garden is beyond description. Tropical plants can thrive in the region due to the year-round moderate climate.
There are about 7,000 succulent species from Mexico, Africa, and other world regions. There is also the Observation Cave, which has been exposed to the public since 1933 and contains several fascinating stalagmites and stalactites. The Anthropology Museum on the premises can teach you more about the prehistoric age and the prehistoric person who used to live in the area around the cave.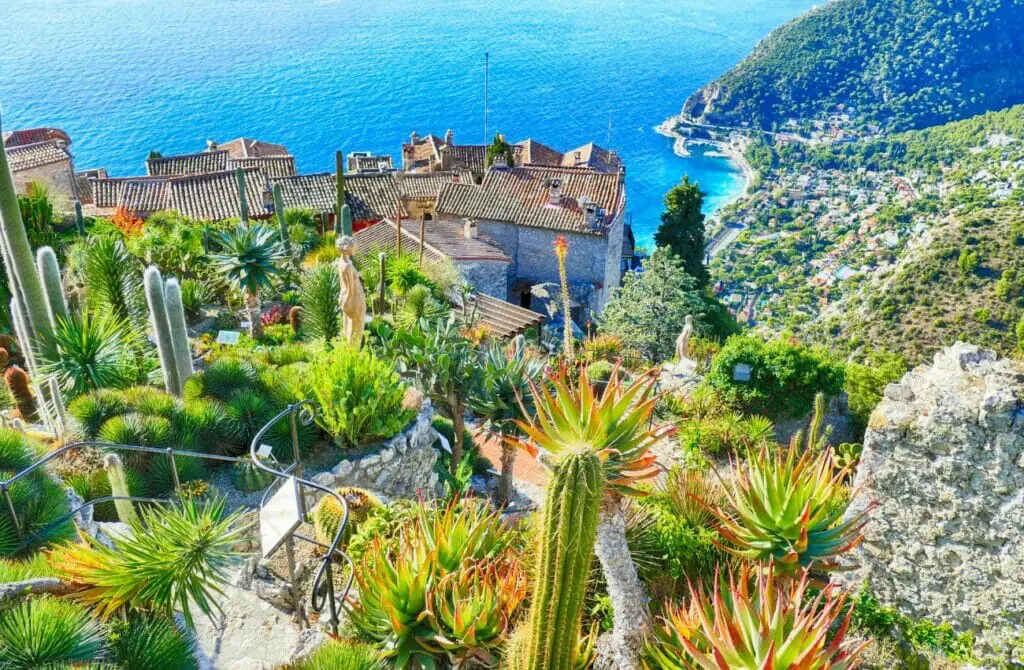 The world-famous Formula One Grand Prix is held in Monte Carlo annually during the last week of May. The race starts on Boulevard Albert I, winds up towards Place du Casino, and ends with a hairpin bend in front of the Fairmont Hotel in Monte Carlo.
It is the world's only auto race on public roads and highways. This is undoubtedly one of the world's most-watched athletic events. Because of respect for tradition, the race is held every year, despite the roads being quite tight. Gaining a good view cannot be easy, but the atmosphere makes the trek worthwhile.
Les Jardins Saint-Martin
Les Jardins Saint-Martin is located near the Musée Océanographique and provides a glimpse of the calm blue sea. There is a statue honoring Prince Albert I, a well-known marine researcher in his day. The gardens extend down the coast to the Le Rocher peninsula and its steep sea cliffs. Exotic species thrive in the Mediterranean's warm, ample sunshine.
Due to the intricate network of walkways that traverse the steep slopes and ridges, these gardens are ideal for leisure. The architects combined amenities such as fountains, ponds, and small overlooks with breathtaking views.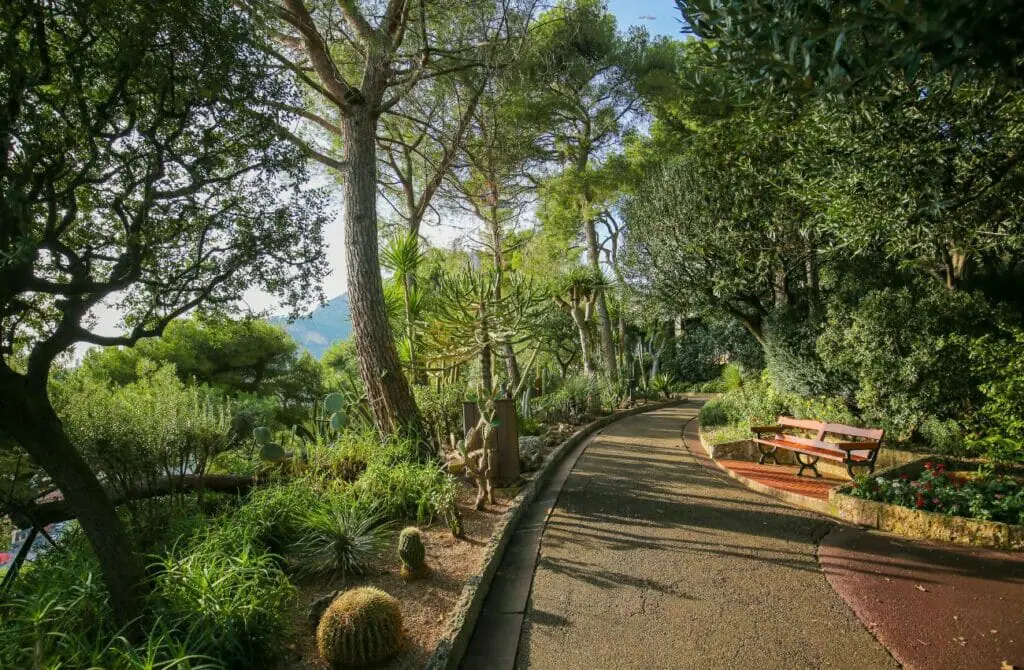 Princess Grace Rose Garden
The rose garden originally welcomed guests in 1984 when Prince Rainier III constructed it as a tribute to Princess Grace. It is located in Fontvielle Park and covers roughly four hectares. It includes a magnificent olive grove and a lake surrounded by palm trees. The park was awarded the name "Ecological Garden" because environmentally friendly practices were used in its operation and care.
There are over 8,000 rose plants and 300 distinct rose kinds there. If you're a gardener or a rose expert, you'll notice that each rose has a QR code that can be used to identify it. You can unwind in this tranquil setting by sitting on one of the many park seats, viewing the sculptures, strolling along one of the many walks, or simply relaxing.
Are you surprised to learn that the harbor in Monaco is crowded with yachts? La Condamine, completed in 1926 and designed to store many luxury yachts, was shaped like a square and built to hold many vessels. Even the Prince's yacht is docked here.
The Yacht Club, located just in front of the marine, has over a thousand members worldwide. The Yacht Club hosts numerous events and festivals throughout the year. Take a walk down the shoreline and stop for a bite to eat at one of the restaurants or cafés with outdoor seating.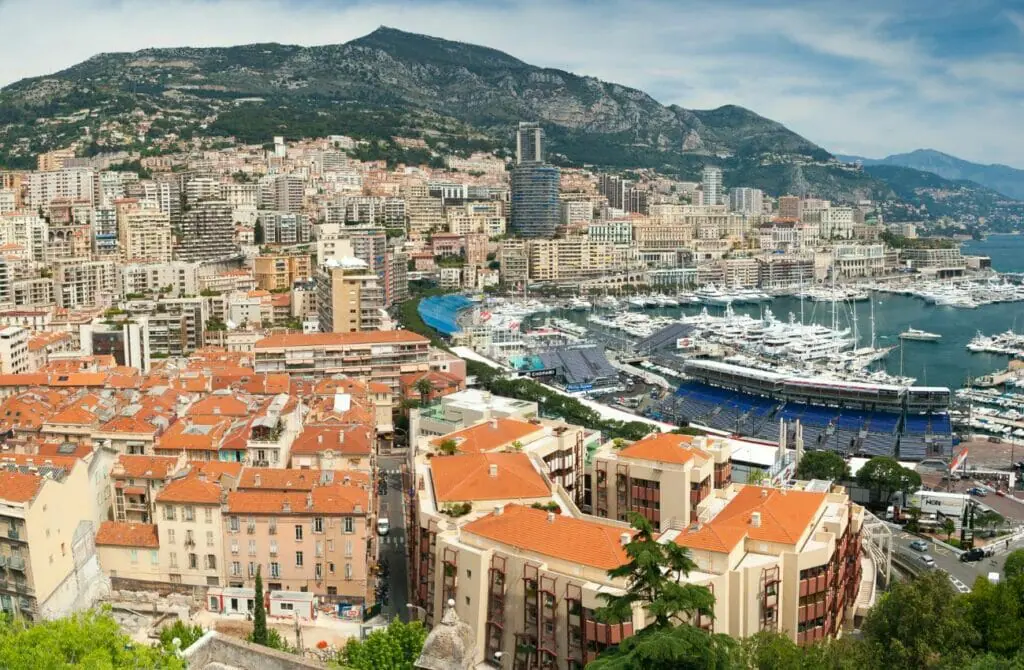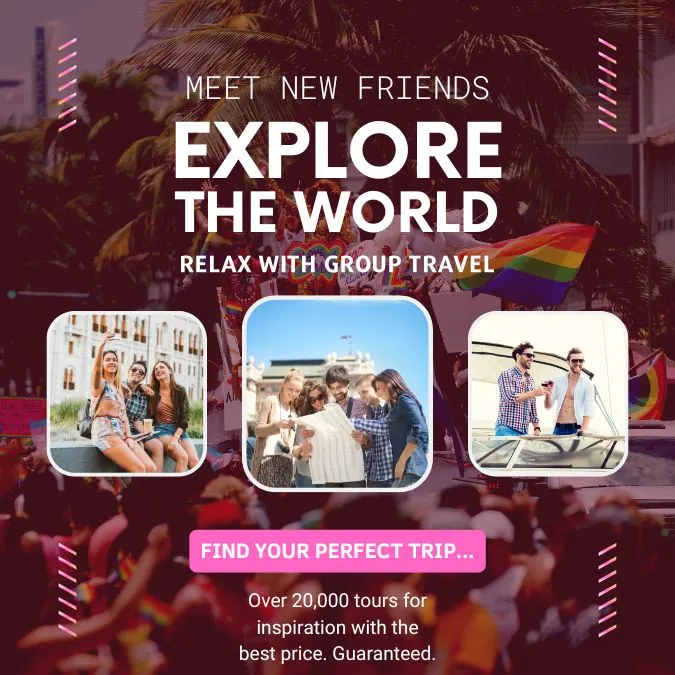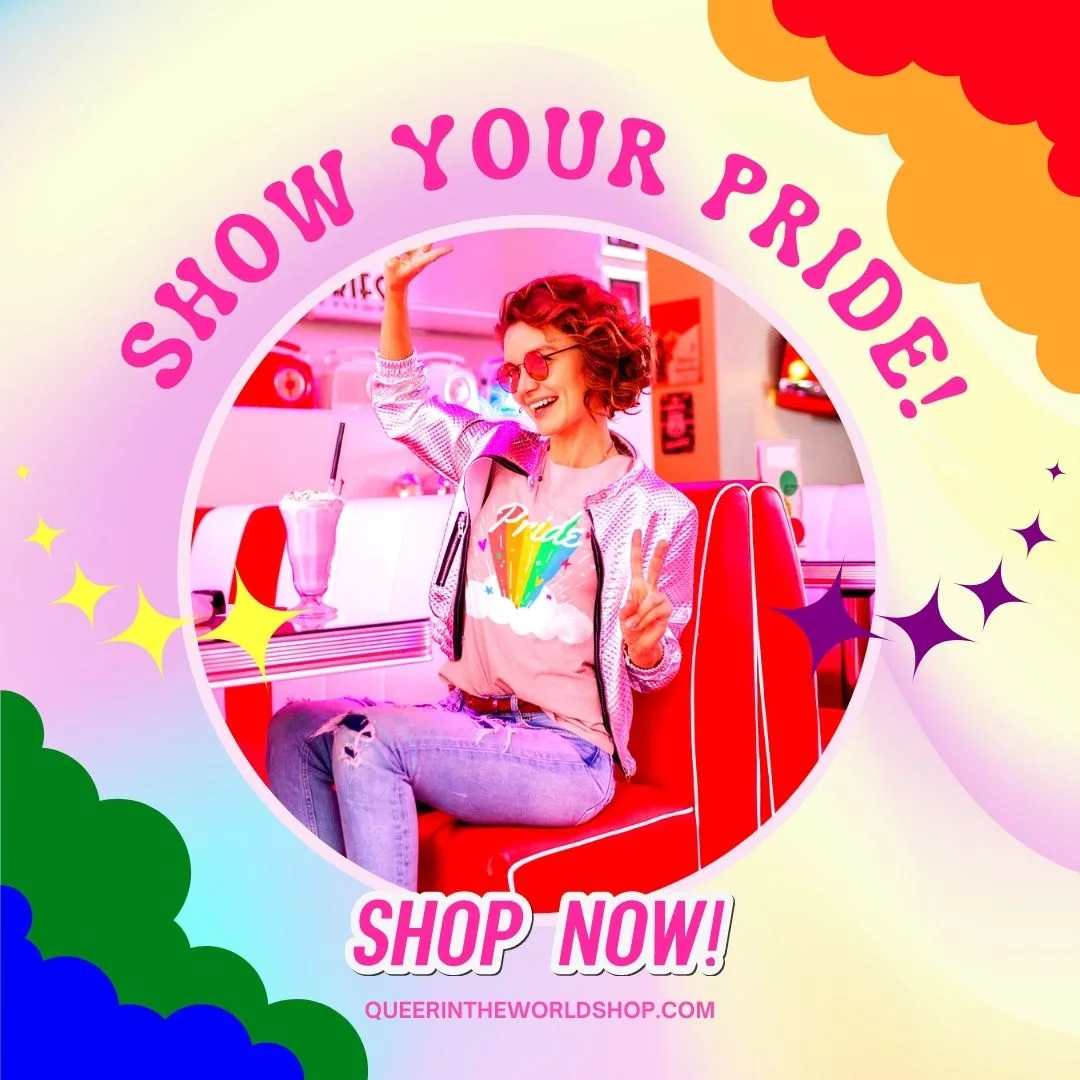 Gay-Friendly and Gay Hotels in Monaco
Being gay-friendly accommodation means that the establishment is welcoming and inclusive to guests who identify as LGBTQ+. This can include, but is not limited to, having policies and practices that demonstrate a commitment to creating a safe and inclusive environment for LGBTQ+ guests, such as non-discrimination policies and providing support and resources for LGBTQ+ travelers.
Some gay-friendly accommodations may also provide amenities specifically catering to the LGBTQ+ community, such as rainbow flags or literature about local LGBTQ+ events or resources. Furthermore, gay-friendly accommodations may be located in an area known for being LGBTQ+ friendly.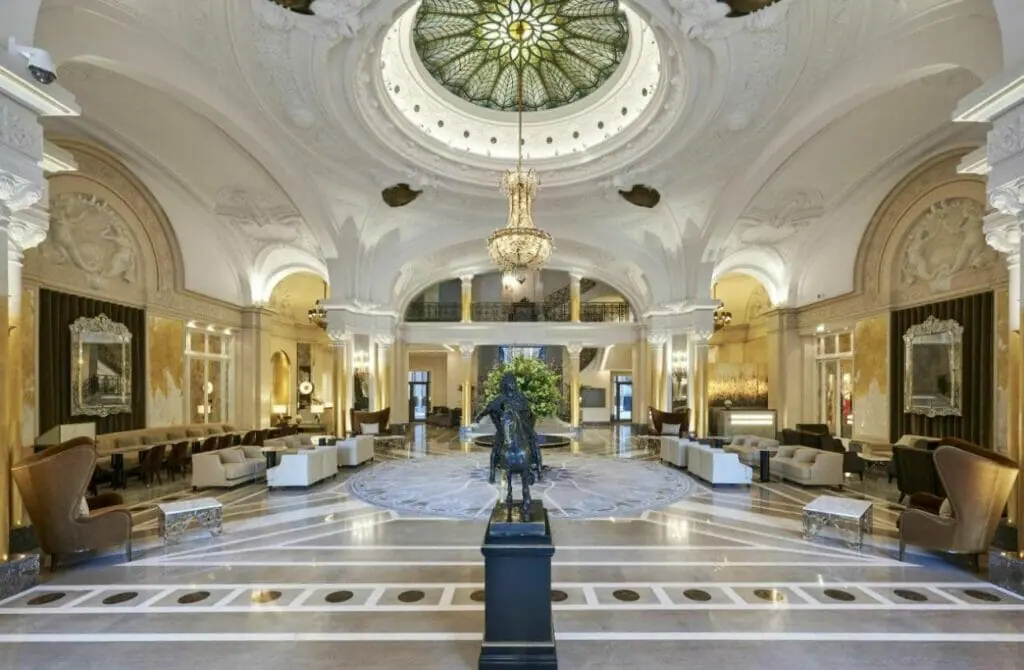 While Monaco does not have any specifically gay hotels or resorts, these are the most fabulous and pro-actively gay-friendly hotels in Monaco. There are also hundreds more hotel and hostel options in Monaco if none of these suit your desired budget, facilities or area – but these are the best hotels according to other gay travelers and us.
Whatever your needs are, Monaco has you covered.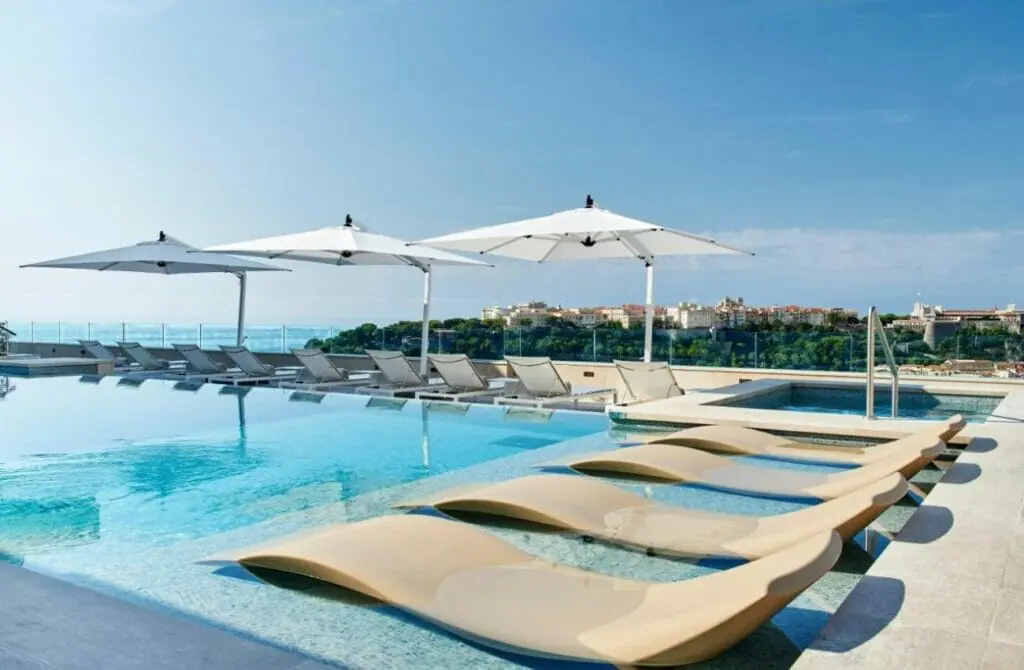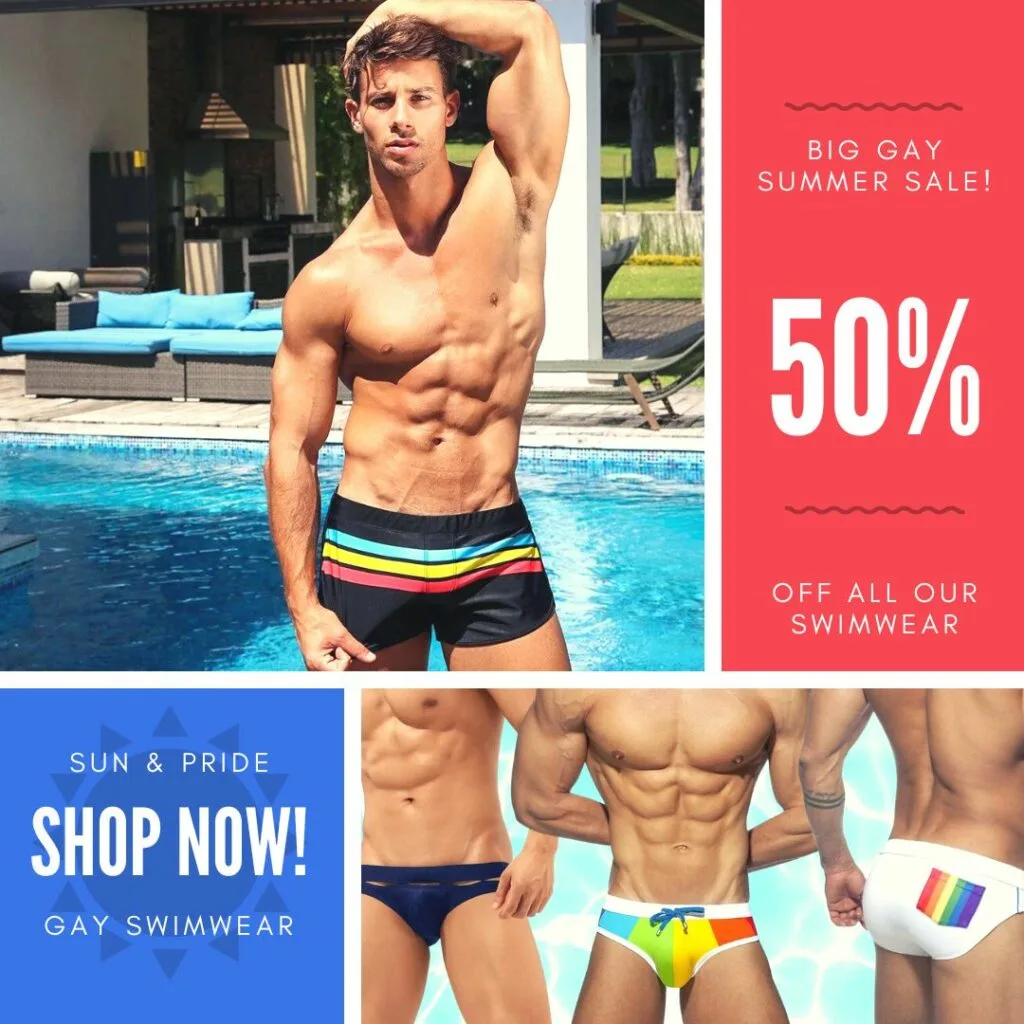 Hôtel de Paris Monte-Carlo ☆☆☆☆☆
This famous and renowned hotel initially opened its doors in 1864 and today enjoys a superb position on the Place du Casino in the heart of Monaco. The Hôtel de Paris Monte-Carlo is a spectacular site ideal for exceptional stays and high-level events.
The hotel is well-known for its great art of living, and it has not one but two famous eating places as well as a bar. The hotel's terrace, also open to guests, offers a spectacular view of the world-famous Place du Casino. You may enjoy a one-of-a-kind experience at this exceptional hotel, just as so many renowned individuals have before you.
Each of the rooms and suites at the Hôtel de Paris has been uniquely and elegantly designed, and each is equipped with all of the essential amenities required to guarantee a comfortable stay for every guest.
Due to the period furnishings and minibar featured in each air-conditioned room and suite, guests may start the party right in their rooms. Moreover, each room has nice beds, ensuring you enjoy a pleasant evening and morning.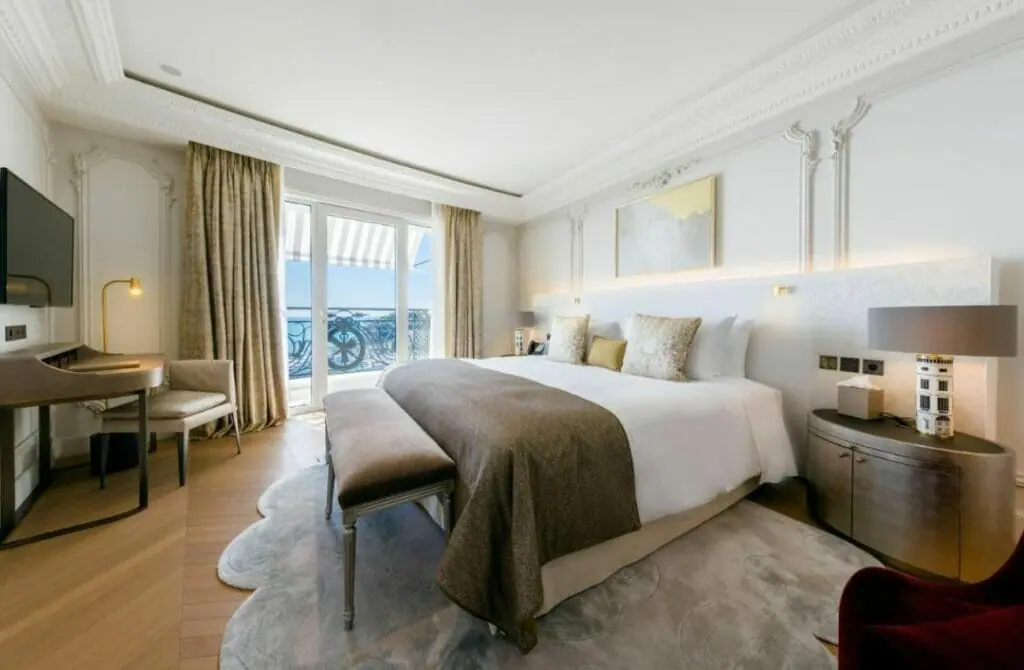 Hôtel Hermitage Monte-Carlo ☆☆☆☆☆
One of the world's most humble luxury hotels extends an invitation to an intimate and personal Monte-Carlo experience. This hotel features a one-of-a-kind range of superior rooms and suites, a seven-thousand-square-meter health center, and, most importantly, a wholehearted approach to luxury that marries respect for history with an innate sense of comfort in the current day.
The Hôtel Hermitage is a five-star luxury hotel in Monaco set in a palace that is a protected historical monument. The hotel also has a winter garden and a 7,000-square-metre spa for guests. Visitors may go to the spa to give their skin the attention it needs.
Each of Hotel Hermitage's individually designed and air-conditioned rooms has a period-style minibar, flat-screen television, and antique furnishings. Each apartment has a view of the city, the garden, or the ocean.
Guests may enjoy a range of vintage wines and spirits in the Crystal Bar, famed for its leather loungers. Pavillon Monte-Carlo, a Yannick Alléno restaurant, provides gourmet cuisine and features a terrace with harbor views. In the same building, you can also have freshly prepared pastries in the Limùn Bar.
You can get massages with seawater and relax in the sauna. In addition, the fitness center has a panoramic view of the sea and is completely equipped with modern gym equipment for people who wish to exercise and burn calories while staying at the hotel.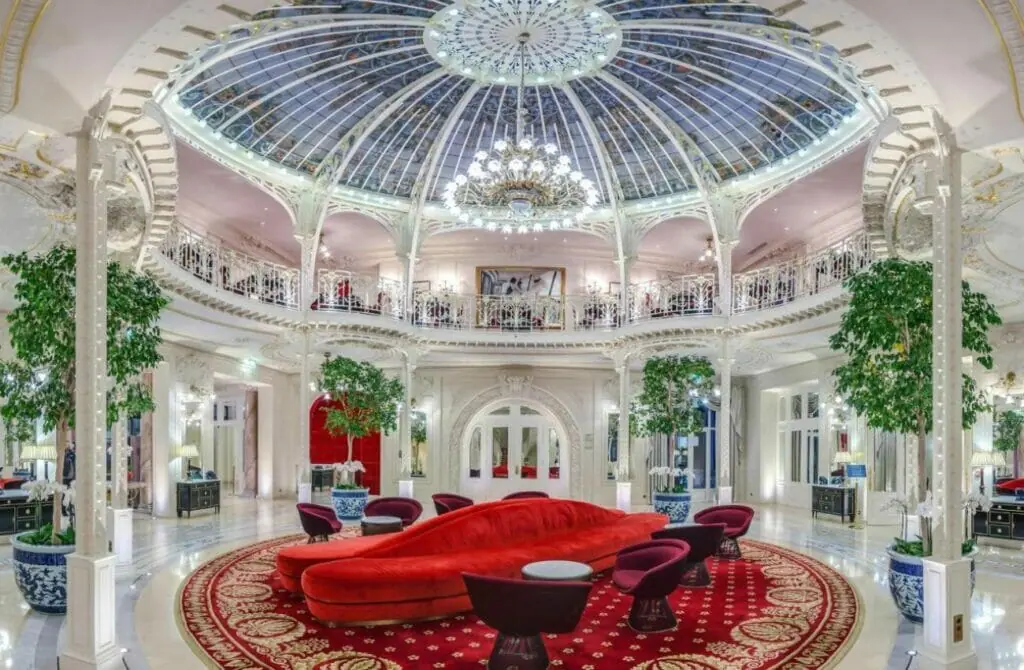 The principality's only boutique hotel is noted for its urban elegance, modern furniture, and light-filled open spaces. The Port Palace is a fantastic place to stay because of its waterfront location and proximity to the newly built Yacht Club, Casino, and shopping galleries. The upper-floor rooms and suites provide a stunning view of the sea, the harbor, and the significant activities.
The Port Palace is a four-star luxury boutique hotel in Monaco with a view of Port Hercule. Because of its great position, this property is conveniently accessible to the world-famous Grand Prix circuit and the Monaco Yacht Show.
You won't have to travel to the bar to get your favorite beverage since each room at the Port Palace features a satellite television, a minibar, and normal air conditioning. Furthermore, the mattresses in the rooms are spacious and include plush bedding, ensuring that visitors have a restful night's sleep.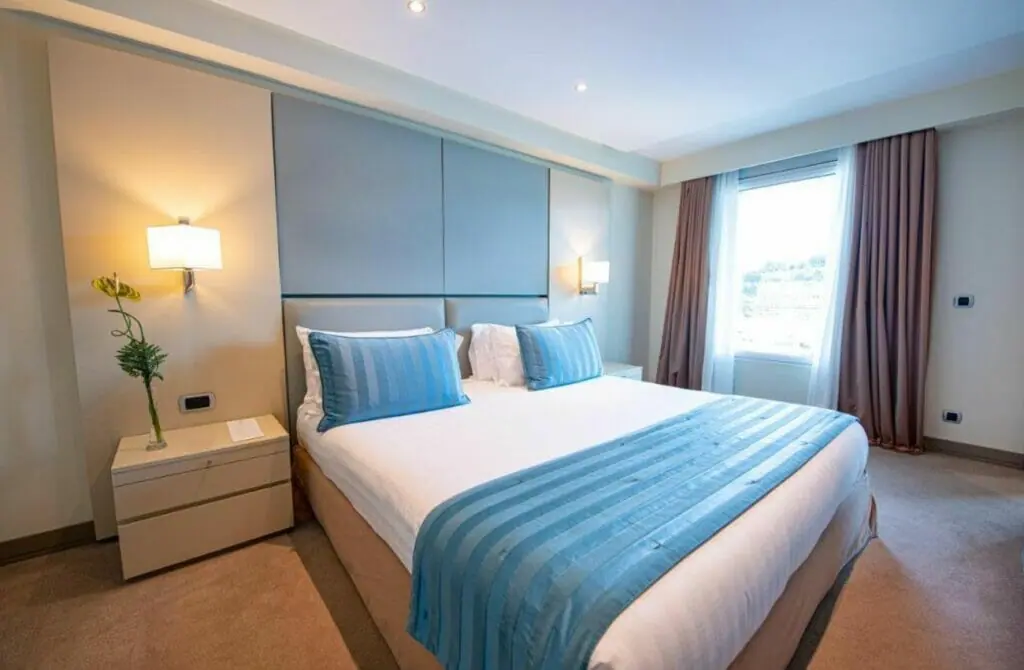 Gay Nightlife in Monaco
The LGBT nightlife in Monaco is not very appealing. As a result, LGBT visitors often prefer to settle in Nice and make Monaco a day trip destination. Yet, if you change your mind and decide to stay the night in Monaco, there are several places to go out and have a good time.
Exploring the gay and gay-friendly nightlife in a new city can be one of the most exciting and rewarding experiences while traveling – and Gay Monaco is no exception. Not only will you have the opportunity to meet new people and make friends, but you'll also get a taste of the local culture and learn more about the city's LGBTQ+ community.
Going out and experiencing the queer and queer-friendly nightlife in a new city can also be a great way to break out of your comfort zone and try new things. Whether dancing the night away at a gay club or mingling with locals at a gay-friendly bar, you'll have the chance to make memories and create lasting connections.
So, don't be afraid to step out of your comfort zone and explore the gay and gay-friendly nightlife in Monaco. You'll be glad you did!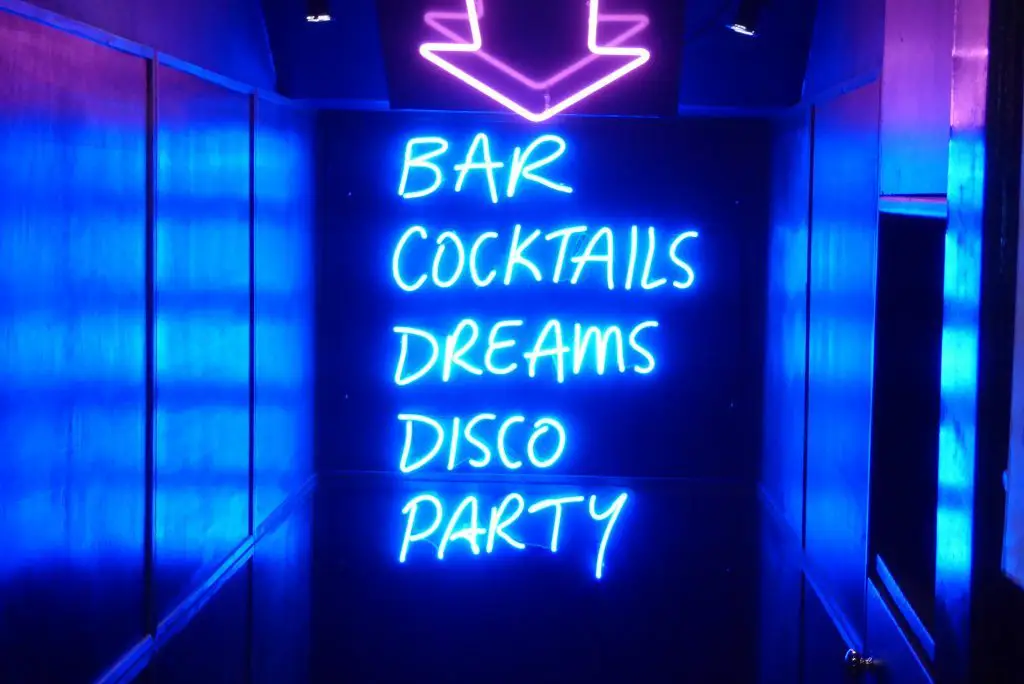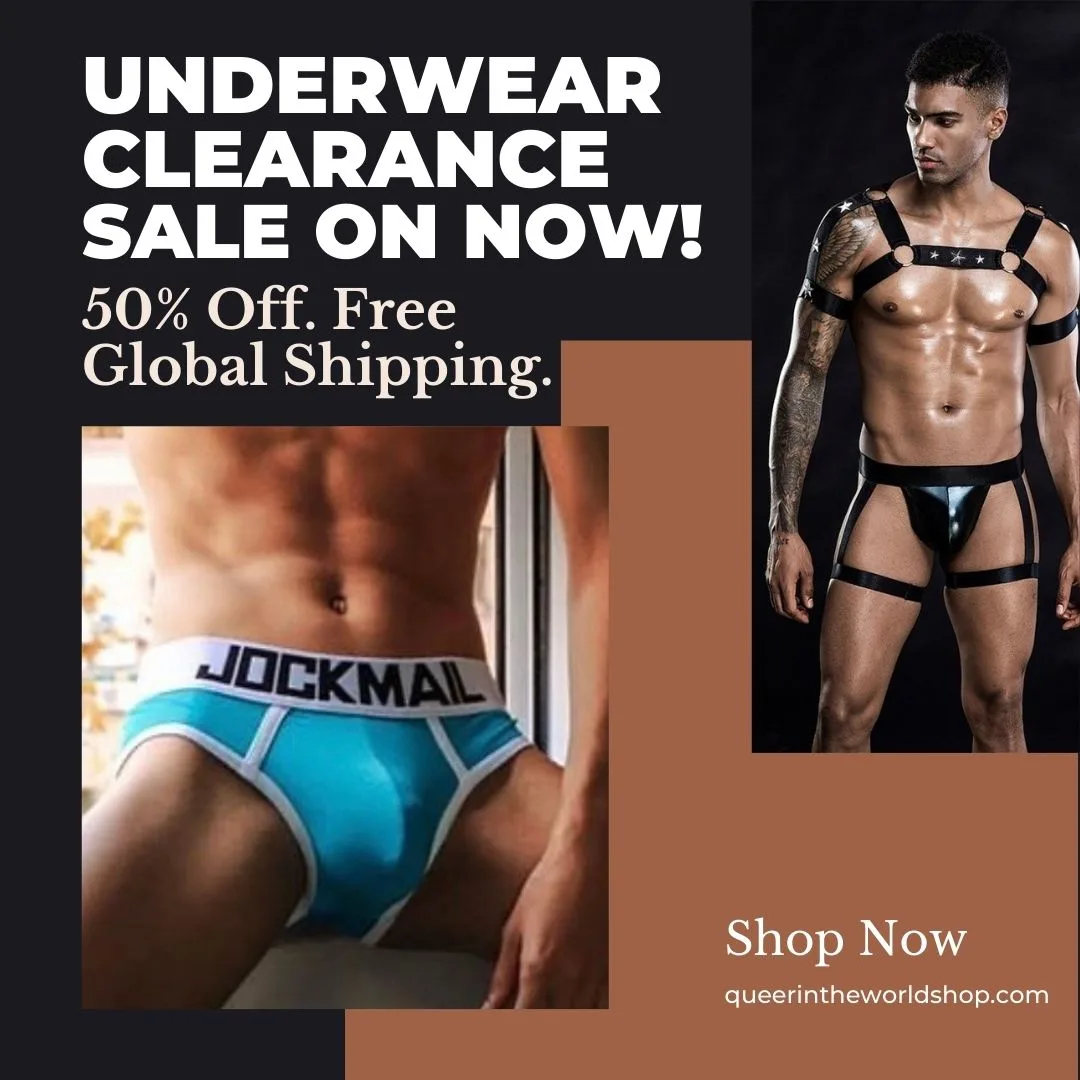 Gay-Friendly Bars and Clubs in Monaco
Le Tip Top is a hidden gem in the area, ideally near the world-famous Casino de Monte-Carlo. Its restaurant and bar provide moderately priced cuisine and drinks in a relaxed atmosphere.
Fresh food inspired by French and Italian cuisine is offered all day, and they have a range of wines and spirits, as well as Belgian beers on tap, to compliment it. This is an excellent match. Le Tip Top is a fantastic place to start or end your night in Monte Carlo; you won't want to miss it.
Jimmy'z Monaco is considered one of the world's most renowned and legendary nightclubs. This nightclub opened in 1971 and has since been the preferred destination for seasoned jet-setters, entertainment stars, fashion icons, and sports superstars. Jimmy'z has worked tirelessly for over four decades to obtain gigs in Monaco for the world's most skilled DJs and young musicians.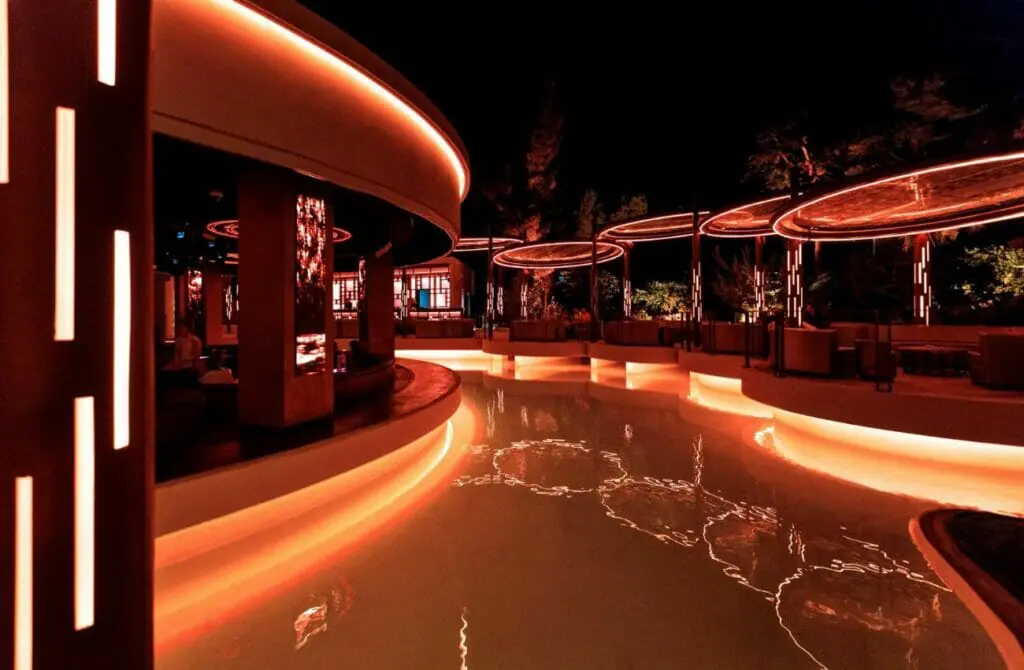 With its elegant appeal, gorgeous polished wood furniture, and low lighting, Le Bar Américain evokes the ambiance of a 1920s speakeasy; F. The characters from Scott Fitzgerald's novels would feel quite at home at this institution.
This location is slick and stylish while remaining low-key, creating a genuine impression of old-school grandeur. It is one of many bars owned by the famed Hotel de Paris, which has received several accolades. Local bands and pianists play live every night, and if you like music, you may sip your drink while listening to some mellow jazz and blues.
Amber Lounge Monaco is a nightclub and after-party venue at 22 Avenue Princesse Grace in Monaco. It is well-known for the after-parties that occur following Formula One races.
People who like going out to parties in Monaco adore this restaurant, and for a good reason: it offers wonderful food, a spectacular view, delightful drinks, and cocktails, and it is a location where the party continues until the sun rises.
This venue has it all, making it a fantastic alternative for getting a few beers and chilling with friends before the party starts. The Amber Lounge is open till seven a.m. If you want to experience Formula One and have the financial capacity to pay for what you will get in return, head to the Amber Lounge.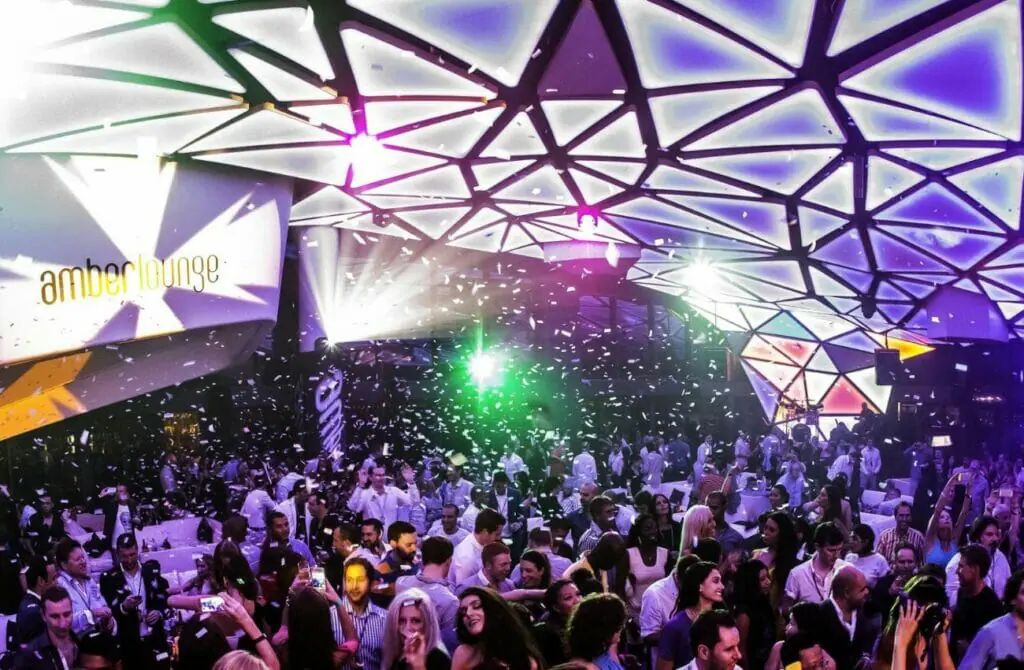 The well-known seafood restaurant Quai des Artistes has a Bar du Quai branch. It is situated under a large canopy and takes great pride in offering its customers the ability to drink outside all year. Although it sits on Port Hercule, which hosts the Monaco Boat Show, the surroundings are extremely attractive.
Nonetheless, the odd furniture and intriguing artwork create a surprisingly cozy ambiance. Bar du Quai is a great place to get a bite to eat and a glass of wine on a relaxing evening in Monte Carlo since they serve fresh oysters and tapas all night.
The Sass Café provides a range of diverse atmospheres. In the early evening, it becomes an exquisite dinner venue where guests can enjoy live piano music while feasting on haute cuisine. It morphs into a vibrant nightclub at night, complete with a regular DJ who plays dance music till the early morning hours.
Will Smith, Beyoncé, and Jay-Z are among the superstars that have made Sass their first choice while visiting Monte Carlo because of its flashy ambiance and expensive design. Patrons are highly advised to dress for a good impression before visiting this eatery.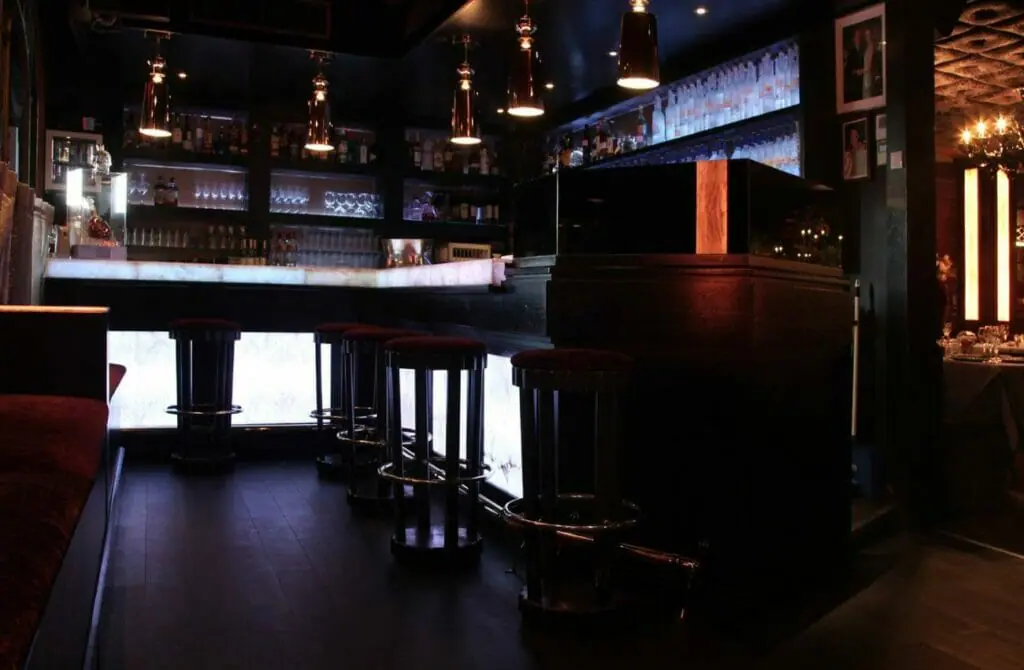 La Note Bleue is a jazz bar and restaurant with a laid-back atmosphere that often provides live jazz music, cocktails, and tapas. It is the ideal location for experiencing Monte Carlo's laid-back nightlife. In addition, there is a private beach next to an outdoor terrace with views of the Mediterranean Sea.
The tavern is well-known for its weekly live music and frequent concerts, which include some of Munich's best jazz performers. Concerts are held from Wednesday through Saturday. You may also expect to hear Brazilian music, soul, and funk.
Brasserie de Monaco was founded in 1905 to provide a range of beers brewed in Monaco using organic malts from the surrounding region to achieve a distinct and genuine flavor. The brewery reopened its doors in 2008 after a thirty-year sabbatical, and it has since become a drinking destination for both residents and visitors.
Their home-brewed recipe mixes the flavors of typical brewery beers with real craft brews' flavors, making their goods unusual, inventive, and, most all, tasty. If you're searching for a light beer with a little peppery flavor, try the Pils de Monaco.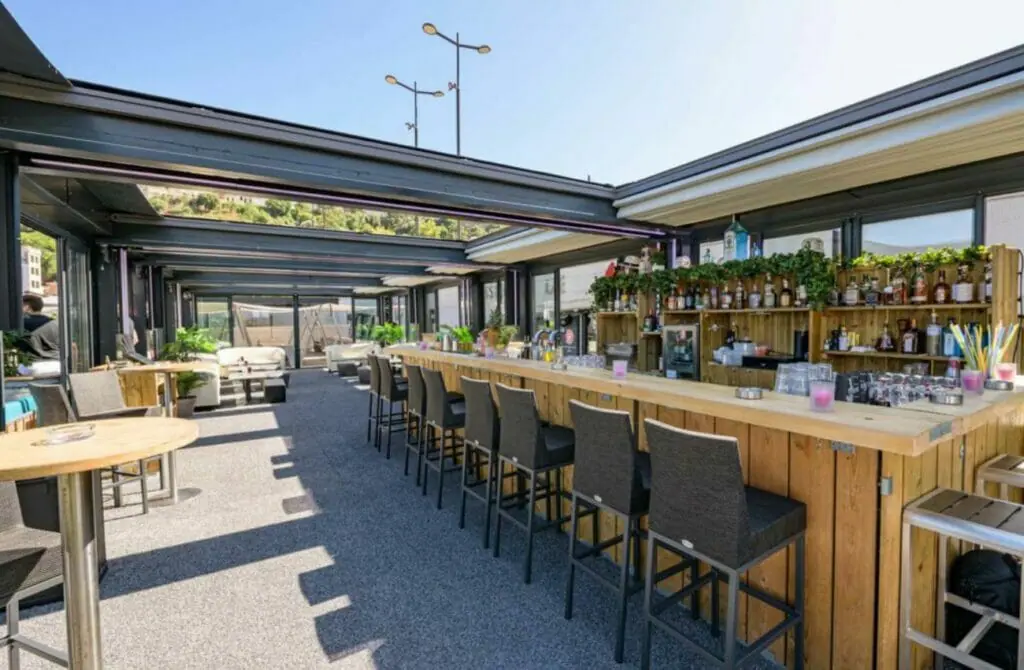 Gay-Friendly Cocktail Bars and Clubs in Monaco
Bar Buddha, housed in a structure originally used as a concert hall in the twentieth century and has a rich architectural past and a robust party scene, comes alive during the Grand Prix and is open all year. The high ceilings and Asian-themed décor give the space an exotic feel, and the variety of pubs and restaurants offers a mix of casual and clubby atmospheres.
Moreover, the high ceilings provide the space with a sense of exclusivity. Please make a point of stopping by the Happy Lounge, which comprises a lounge space and a patio in Buddha Bar, especially between 6:00 and 8:00 p.m., Tuesday through Saturday, when pricing for their signature drinks is lowered.
Twiga's unique position inside the Grimaldi Forum on the Champions Promenade allows it to offer visitors unparalleled views of the Mediterranean. It morphs into a lively seafood restaurant with dishes like Alaskan black cod and spicy tuna ceviche throughout the day.
As the sun goes down, it transforms into one of the city's most popular locations. Make an order for the Aqua di Latte, a tequila-based beverage infused with the zesty tastes of pineapple and passion fruit.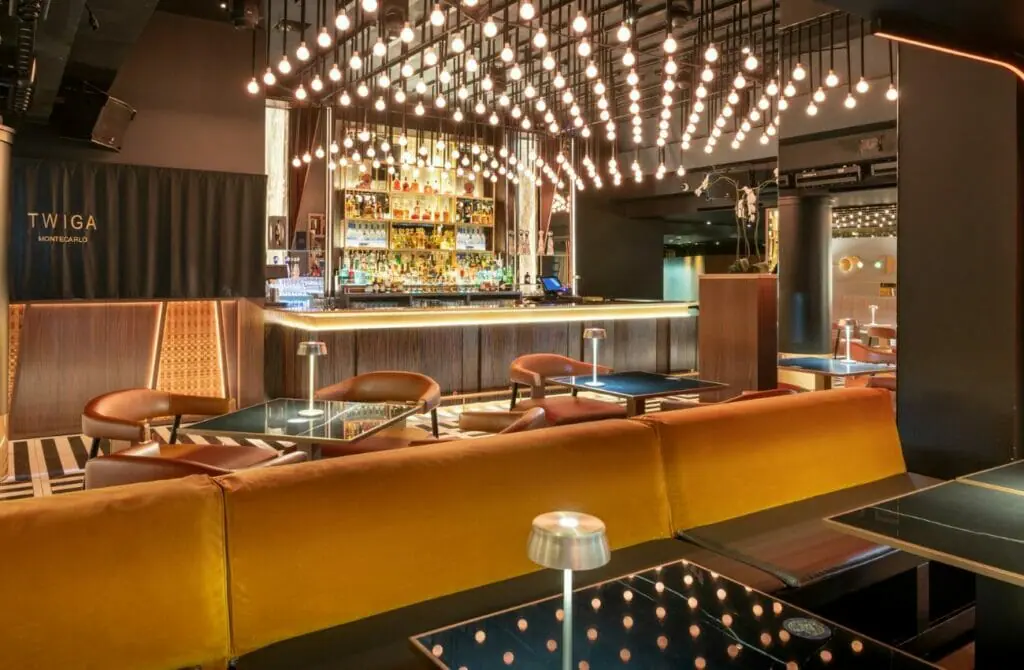 Blue Gin is a Monte Carlo lounge bar known as the "promenade" of Monaco due to its wonderful terrace with a breathtaking view of the Mediterranean Sea. This late-night bar inside the Monte-Carlo Bay Hotel & Resort is well-known for its tasty beverages and creative alternatives.
Away from the rowdy excesses and distracting noise of Munich's nightclubs, the resident DJ keeps things relaxed and sets the tone for a great evening with intimate friends or loved ones.
MK Club Monaco, located at 8 Rue de la Piscine in Monaco, offers nightlife. This property is quite modern and attractive and was completely renovated. One of Monaco's most well-known nightclubs may be located here. The MK Club has an adequate size, and the area allocated to dance is also acceptable. They have a large bar with an excellent selection of exotic, high-priced drinks and cocktails.
The facility has an incredible ambiance and beautifully built space, giving you the impression of being in an immense and sumptuous setting. If you can make a cocktail, the bartenders will try their best to make it. The staff is knowledgeable and kind.
While the cost of a drink in Monaco is equivalent to that of other European party locations, the total cost of things in Monaco may be higher. Generally, if you want to hang out with your friends, party, and dance, this is the place to be.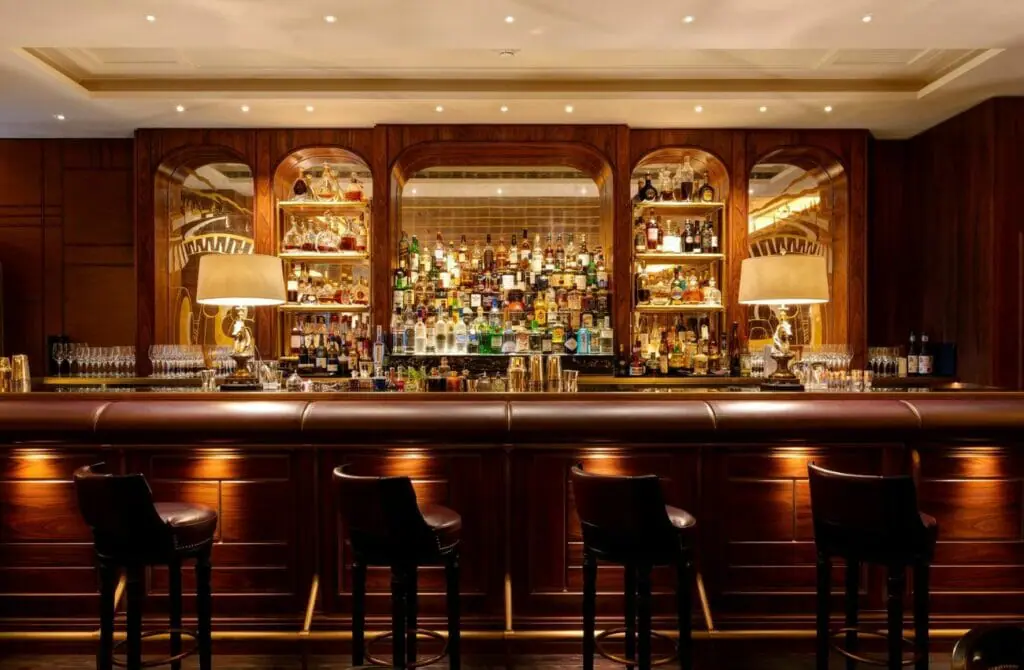 Gay-Friendly Rooftop Bars and Clubs in Monaco
Équivoque is a classy and sumptuous rooftop patio in the heart of Monaco. It's perched above the Boutique Hotel Miramar. The outdoor bar includes many luxurious lounge chairs and stunning views of Port Hercule. The Équivoque bar is part of the Équivoque boutique hotel and offers visitors an experience comparable to a boutique bar.
It offers a variety of unique goods that are separate from the standard brands. Here, you may enjoy wonderfully made drinks, local champagnes and wines, and gourmet appetizers cooked by Chef Luca Cavallaro. All of this is accomplished while paying close attention to seasonal products.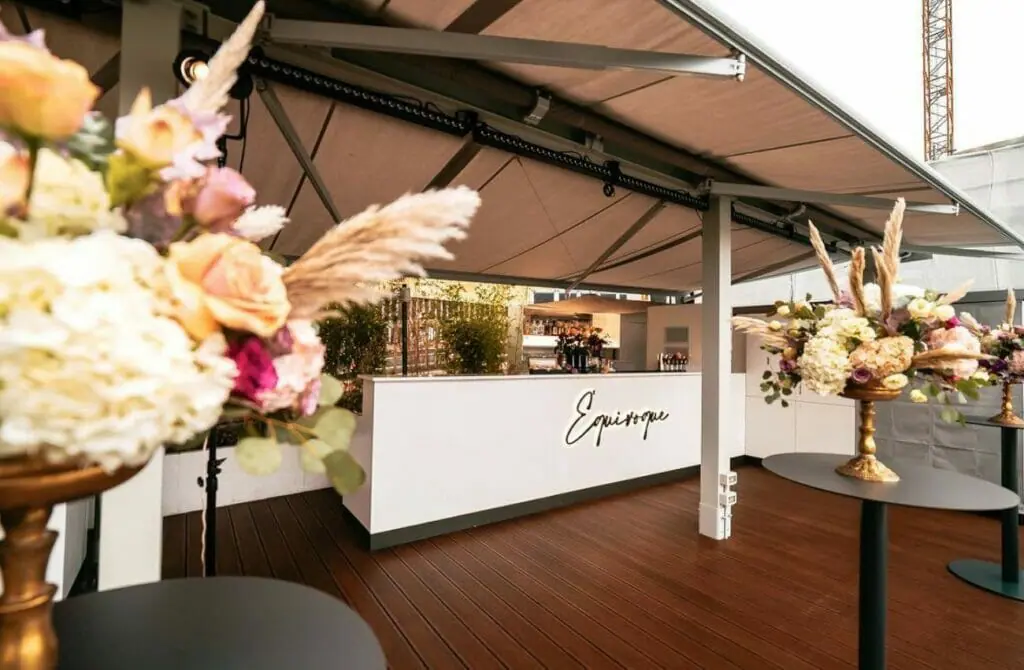 Rooftop bars in Monaco are often designed to be luxurious and spectacular. But, the real question is whether anybody can equal Le Grill's standards. This restaurant has one of the most breathtaking views of the Mediterranean Sea from its perch atop the Hôtel de Paris, directly adjacent to the Casino de Monaco.
It has Michelin-starred food and an atmosphere reminiscent of a traditional fine dining establishment. Because the roof can be entirely retracted, having lunch or dinner outside is never a problem.
La Rascasse is famed in Monaco for its late nights and loud music, and clients who are easily shocked are advised not to enter. If you want to dance till 5 a.m., listen to diverse mixes of R&B and electronic music, celebrate beneath the bright lights, and leave covered in a confetti of various colors, here is the place to be.
It is advised that visitors arrive later in the evening to make the most of their time at La Rascasse since actual partying does not begin until after midnight. Following the dinner service, the volume on the speakers will be cranked up to its highest setting. You may enjoy a quieter drink around 4 o'clock on their huge patio, which also offers lower prices.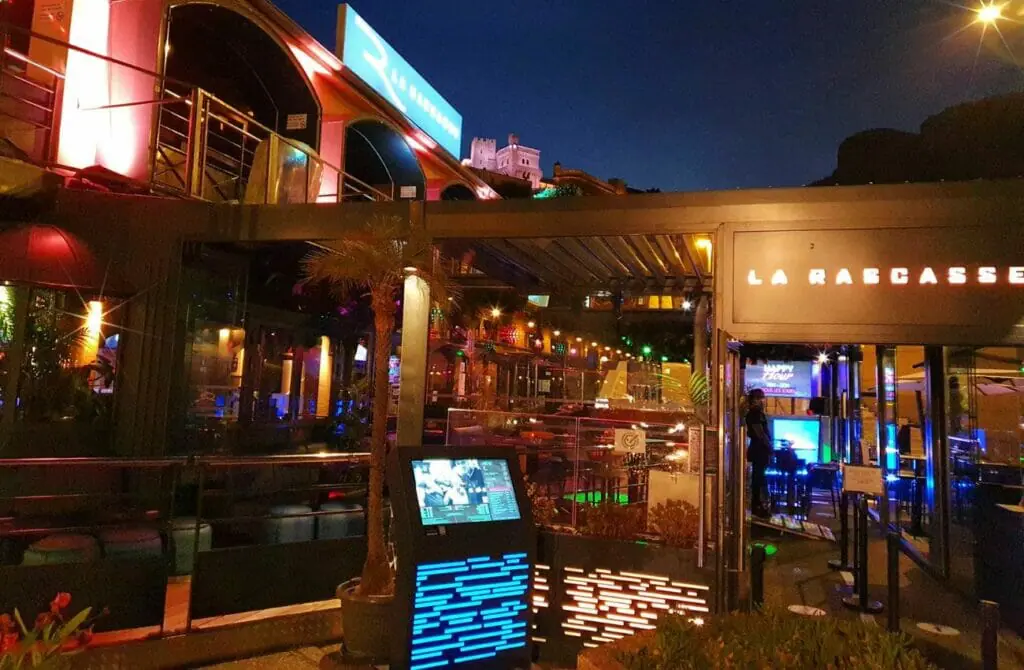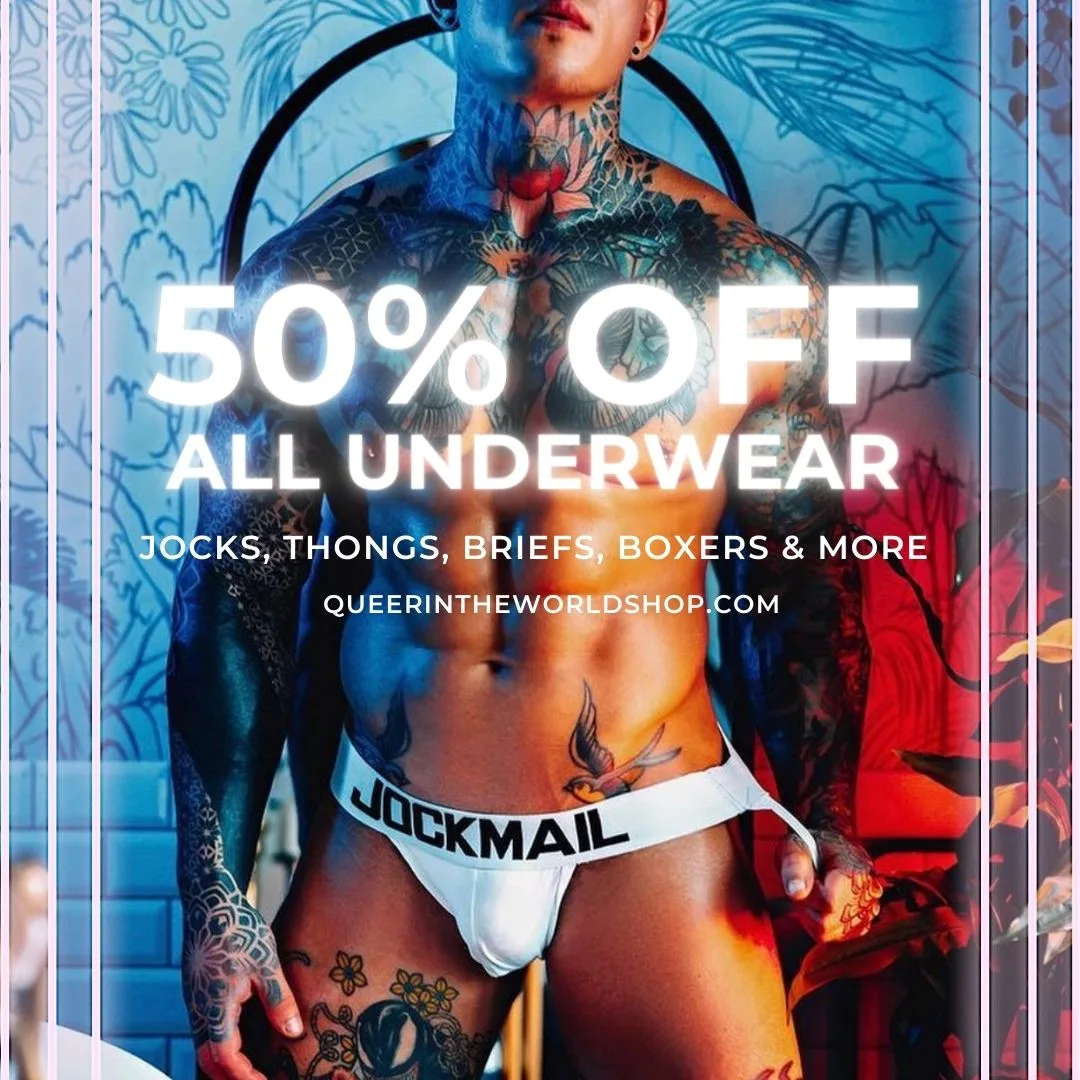 Gay Map Of Monaco
Finding it hard to envisage where everything is in Monaco? Hopefully, this queer-centric map helps where we have marked all the bars, clubs, parties, hotels, saunas, massages, and more will help you stay in the spot best suited to you!