Rijeka is Croatia's major port and the country's third-largest city. It is located in the county of Primorje-Gorski Kotar on Kvarner Bay, an inlet of the Adriatic Sea. The country has over a thousand islands, historic old cities, and a laid-back gay culture.
Some segments of Croatian society still believe homosexuality is undesirable and look down on individuals who practice it. Without claiming that being homosexual in Rijeka is dangerous, exercising caution in your acts, words, and general demeanor is vital.
This is particularly true if you are in a public place. Unfortunately, if you identify as homosexual or travel with other LGBT individuals, you should not go to Rijeka, Croatia, without taking specific precautions.
Rijeka is not just the site of Croatia's principal seaport, but it also has a variety of beaches. The fact that Rijeka is located in the center of the Kvarner Gulf and has a diversified fleet of boats operating out of its port is its true ace in the hole.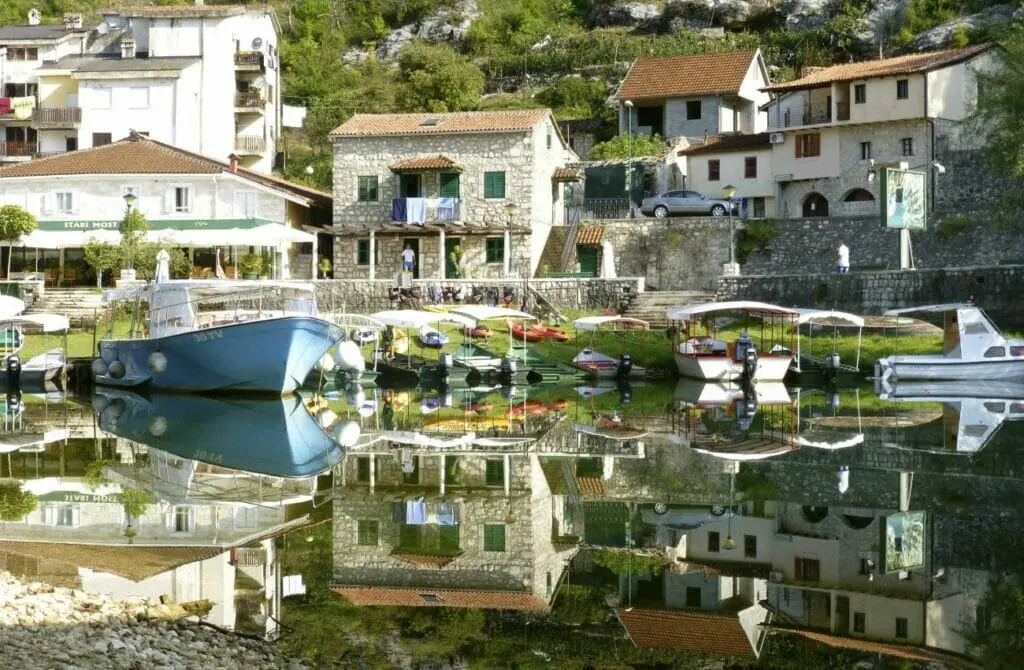 These ships are ready to transport guests to the Dalmatian Coast's stunning islands and ancient settlements. Istria and the Kornati Archipelago, which contains the most islands in Croatia, are both easily accessible from this location. The location continues to attract a sizable number of gay visitors.
Both the port city and the surrounding scenery are worthwhile excursions in their own right. Rijeka is a major traffic junction and a popular starting point for round trips across Croatia. This is due to the airport, bus terminal, and ferry port all being situated in Rijeka.
Furthermore, Rijeka is recognized as the gateway to the Croatian islands since it is close to some of the country's most popular locations, including Krk Island, the island of Mali Losinj, and Cres Island. Despite the city's somewhat low-key gay scene, there are plenty of exciting activities for gay travelers.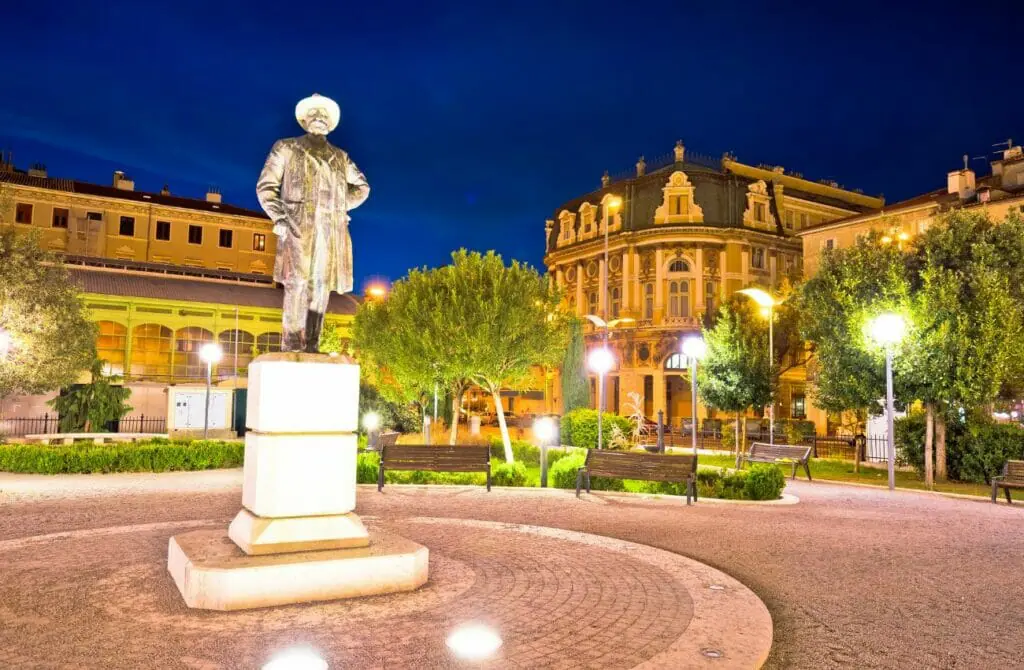 Attractions in Gay Rijeka, Croatia
As a new visitor to Gay Rijeka, there are plenty of things to see and do, regardless of your sexual orientation. One of the best ways to experience any new city is to visit some of its most iconic landmarks and attractions, including visiting historical monuments, museums, and art galleries.
We also love gazing at architecture up close, exploring parks and gardens, sampling the local cuisine, visiting local markets, and attending cultural events such as festivals, concerts and shows.
Even as the out-and-proud queer we are, we still love to just explore the city and its culture in the same way as everyone else. Doing so allows us the opportunity to learn more about the city and its people and gain a deeper understanding of the local culture. As such, these are our favorite must-see attractions in Rijeka.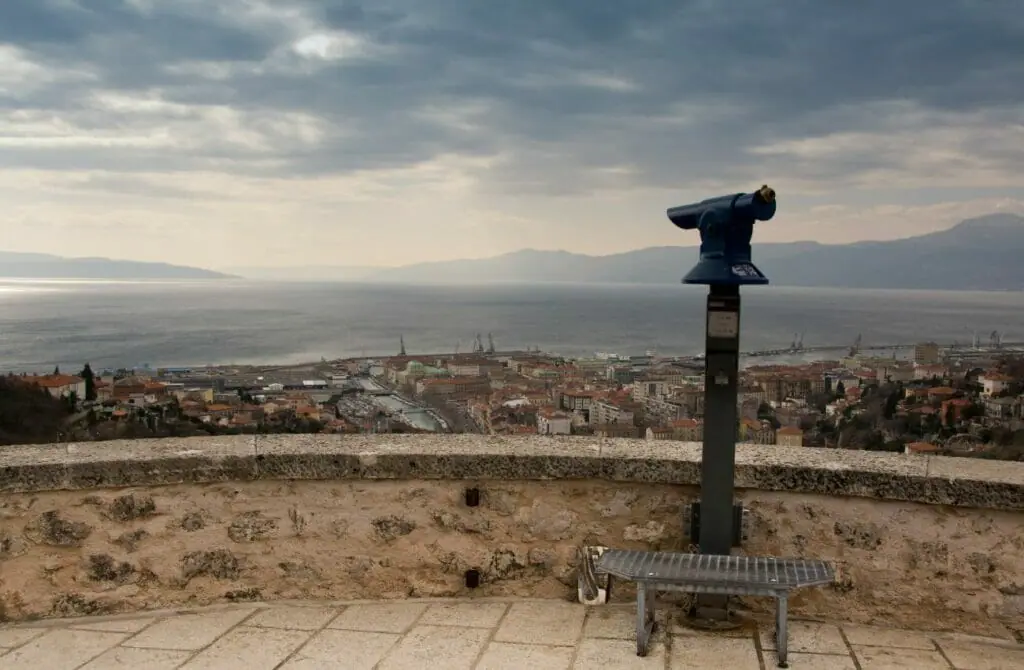 Petar Kruzic Stairway
Climbing the Petar Druzic Stairway (Stube Petra Kruia) is part of the historically important pilgrimage path leading to the Church of Our Lady of Trsat (Gospa Trsatske), is a must while wandering through the old city's myriad charming alleys and alleyways.
Captain Petar Kruic of Klis is credited with building a section of the stairway from Krizaniceva ulica in the 16th century. The remainder of the stairs were built at a later period.
At the moment, 538 steps make up the stairway, which weaves its way up through the Rjecina Gorge. Although the climb is steep and, at times, difficult, the benefits of making an effort are well worth it.
Pilgrims may stop at any gorgeous little chapels dedicated to various saints. These chapels also function as rest stops for people on their way. When you reach the top, you will see not one but two of the area's most prominent tourist attractions, Trsat Castle and the Church of Our Lady of Trsat.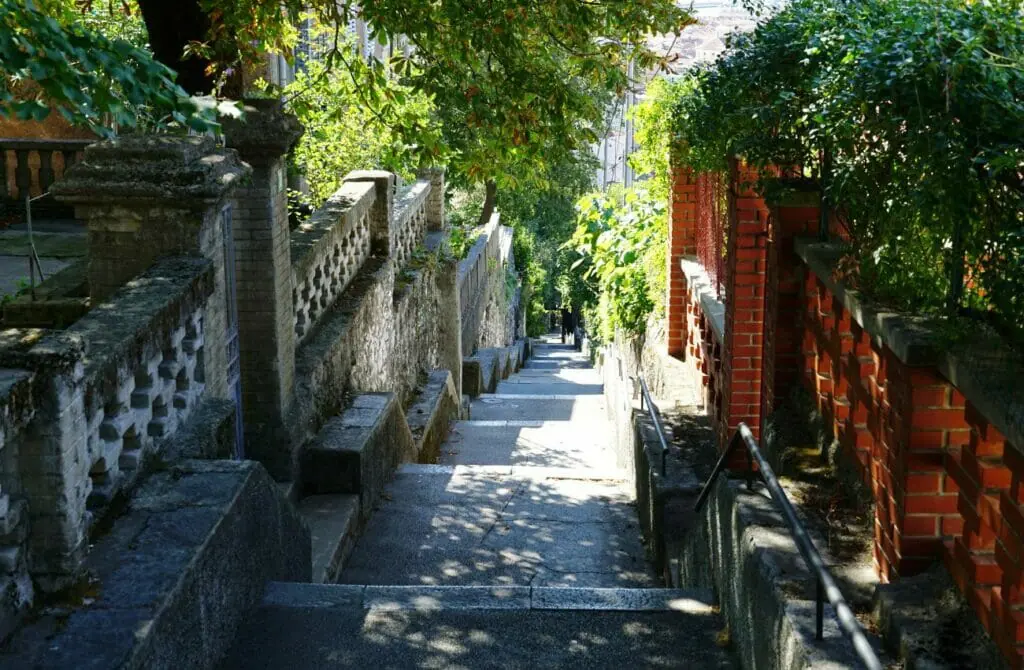 Church Of Our Lady Of Trsat
The Church of Our Lady of Trsat, also known as Gospa Trsat, is famous for housing a so-called "miraculous" image of Mary. For a long time, this landmark has been a famous pilgrimage site. It is commonly assumed that Saint Luke created the image of Mary that hangs in what is also known as the Sanctuary of the Mother of God.
Angels are said to have placed the dwelling of Jesus' Mother, Mary, here in 1291, making this prominent Croatian shrine one of the country's oldest worship sites. Franciscan monks built the church that presently stands on this hallowed land not long after; however, the nearby monastery was built considerably later in the 17th century.
The gorgeously adorned church and its collections of sacred treasures, some of which are one-of-a-kind items made of gold and silver, are two of the location's attractions. Tours focusing on the church's excellent art collection may also be organized upon request. You may reach the church via bus or the Petar Druzic Stairway, conveniently accessible from the city center.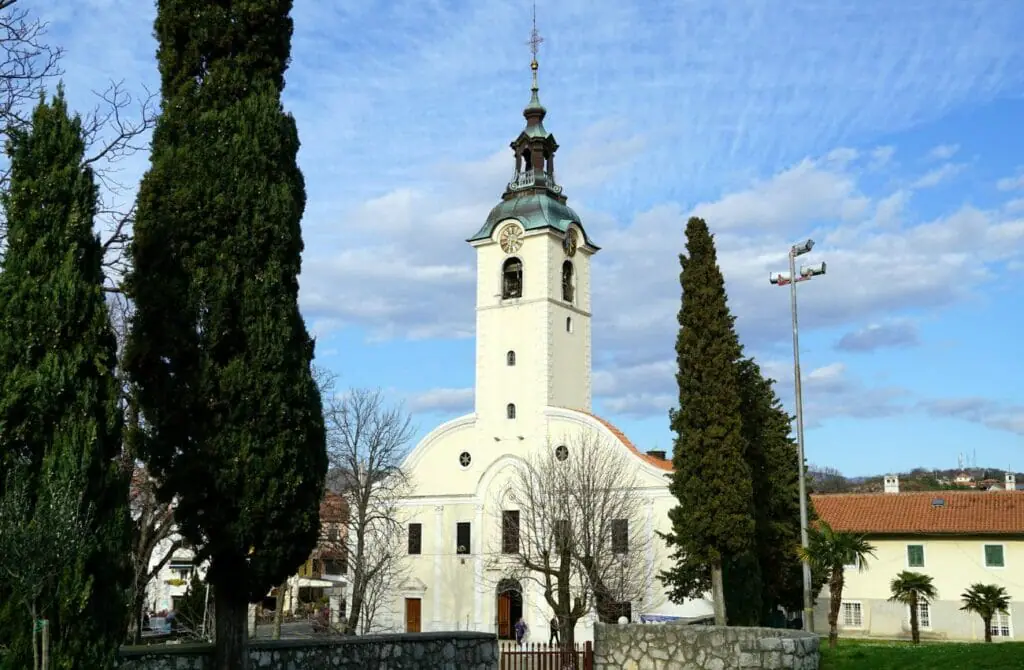 Kastav
You should spend at least two or three hours seeing the delightful tiny town of Kastav, situated just northeast of Rijeka. Kastav is famous for its old castle, which served as a home for members of the nobility and other significant public figures in the 16th and 17th centuries. Kastav may be traced back to the Middle Ages.
Lokvine Square is Kastav's most significant public area and contains many of the city's most intriguing examples of architectural architecture. The Church of St. Helen (Sv Jelena Krizarica) dates from the 17th century, the Church of St. Anthony of the Desert from the 15th century, and the Loggia, which originates from the 16th century, are all worth seeing.
In addition, Kastav is the location of a well-known annual summer festival. The Kastav Cultural Summer Festival, also known as the Kastafsko kulturno leto, is a celebration of the performing arts, which include music, drama, and visual arts (June to August).
The town commemorates the winter season with the Kastav Winter Carnival, which starts on January 17th and runs until Ash Wednesday. Parades, elaborate masks, and a variety of entertainment mark the celebration.
The Trsat Castle (Gradina Trsat) and the adjoining Our Lady of Trsat church provide some of Croatia's most beautiful views. Trsat Castle (Gradina Trsat) stands high above the magnificent medieval village that bears its name. While getting here may be a bit of a workout owing to the elevation, especially if you prefer to walk the pilgrimage steps (though public transit is still an option), it is well worth the effort.
This castle, which was built in the 13th century on the site of an older Roman fort and has undergone significant renovations since then, is notable for its beautiful courtyard (konak), which now houses a café, as well as its magnificent views of the town, the Rjeina River, and the Adriatic Sea's Kvarner Gulf. The castle is also regularly utilized as a venue for various events and performances.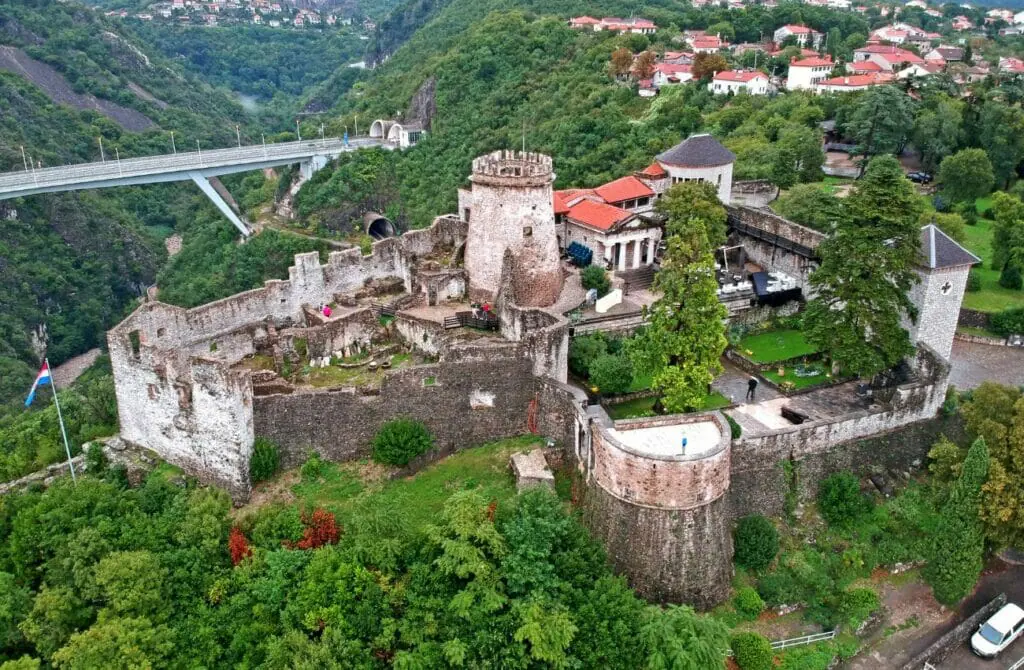 Going to this one-of-a-kind museum, which has swiftly become one of the city's top attractions, is one of the most popular things to do in Rijeka. It covers two floors and is stuffed with almost 2,000 old computers, handheld games, printers, gaming consoles, and other relics from the previous thirty years' technological upheaval.
This humorous attraction is particularly popular with families since the "poke" idea is taken rather literally and because you get to play on real-life equipment. It may be a lot of fun for parents to describe (and even reminisce over) outmoded technology to their children.
Gradski Toranj (City Tower)
The City Tower, also known as the Gradski Toranj, was once part of one of Rijeka's main gates. This gate is notable for surviving the terrible earthquake of 1750 almost unscathed. The City Tower was constructed inside and alongside the existing buildings.
The tower was erected on top of the original gate soon after, with the clock added at the end of the 18th century and the dome, the crowning flourish, completed in 1890 during the tower's maintenance. Because it is ornamented with various old coats of arms, it is well worth viewing as part of a city walking tour. The majestic Town Hall from the nineteenth century should also be included on the agenda.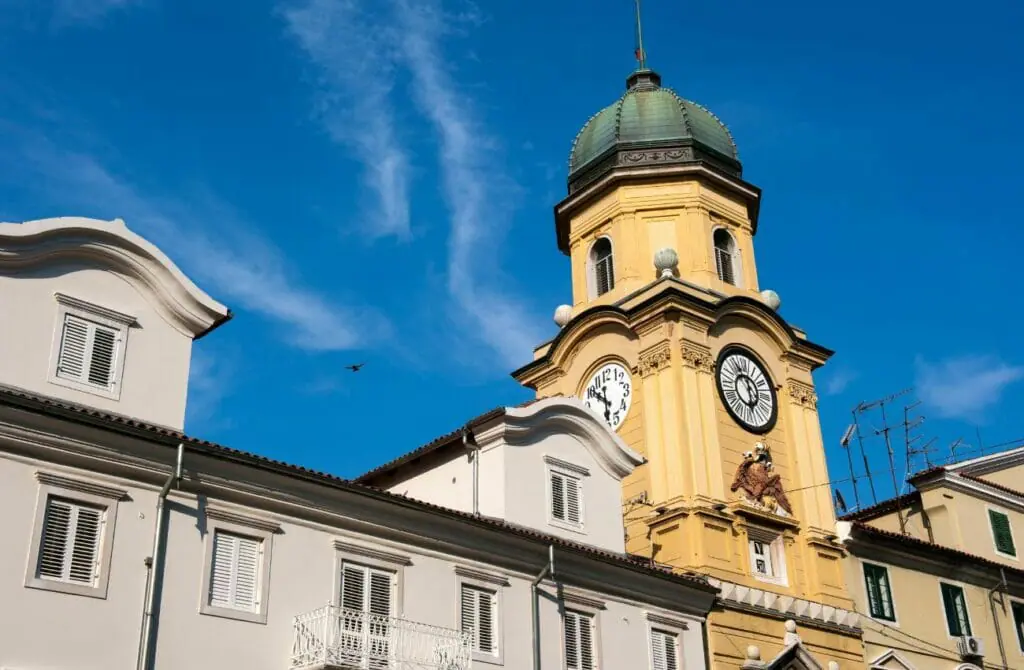 Korzo
This street is also important if you want to learn about daily life in Rijeka. Thus it would be best if you went there. The Korzo is a long, broad promenade with luxury retailers and cafés.
You might just come here, find a seat, make a cup of coffee, and gaze out the window. When the sun goes down, the atmosphere in Korzo brightens and becomes younger. Couples will also be seen out for dinner, and some pubs will transform into nightclubs.
The buildings that border the roadway are similarly interesting. Most of these structures are from the nineteenth century and showcase opulent Neoclassical architecture.
The Rijeka Cathedral, also known as Saint Vitus Cathedral (Katedrala Sv Vida) and formerly known as the Church of St. Vitus, is a Baroque structure in the middle of historic Rijeka with a unique circular floor plan. It was built in the 17th century.
The original structure, started in 1638 by Giacomo Briano, a well-known Jesuit architect, took more than a century to complete. This building was built on top of an even older structure and was not completed until 1744.
The attractions include a gigantic 13th-century crucifix that, according to local legend, started to bleed when a disgruntled local threw a rock at it. In addition, there are many exquisite Baroque altars to be seen here.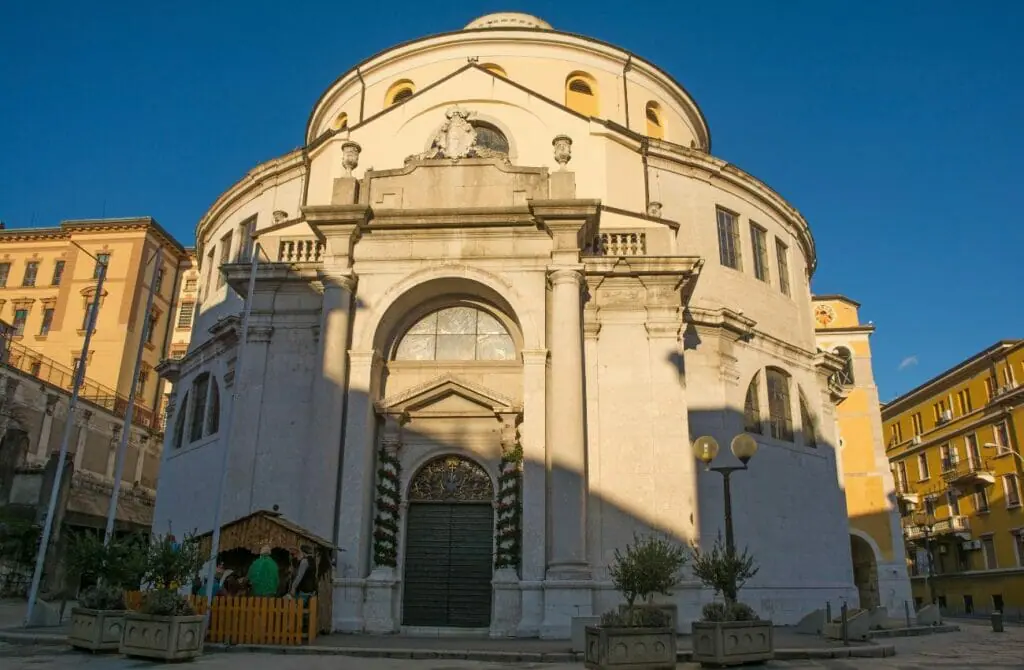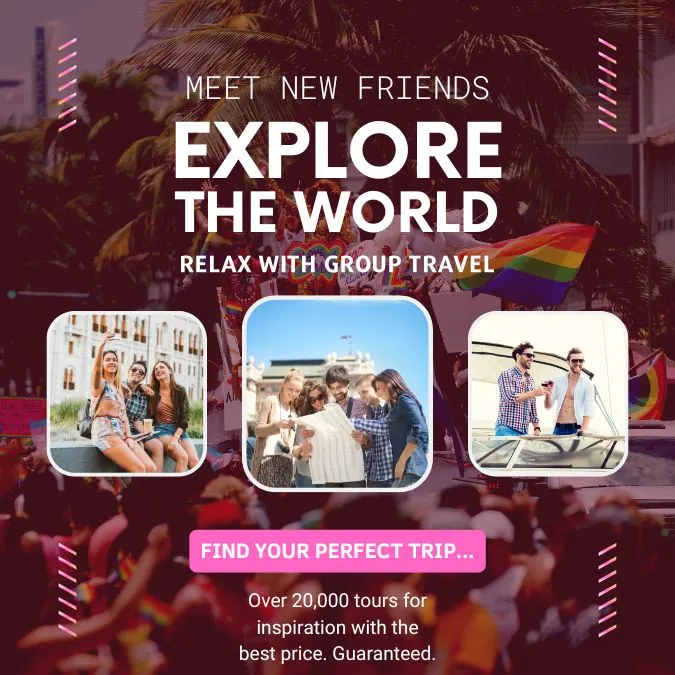 Gay-Friendly And Gay Hotels in Rijeka, Croatia
Being gay-friendly accommodation means that the establishment is welcoming and inclusive to guests who identify as LGBTQ+. This can include, but is not limited to, having policies and practices in place that demonstrate a commitment to creating a safe and inclusive environment for LGBTQ+ guests, such as non-discrimination policies, and providing support and resources for LGBTQ+ travelers.
Some gay-friendly accommodations may also provide amenities specifically catering to the LGBTQ+ community, such as rainbow flags or literature about local LGBTQ+ events or resources. Furthermore, gay-friendly accommodations may be located in an area that is known for being LGBTQ+ friendly.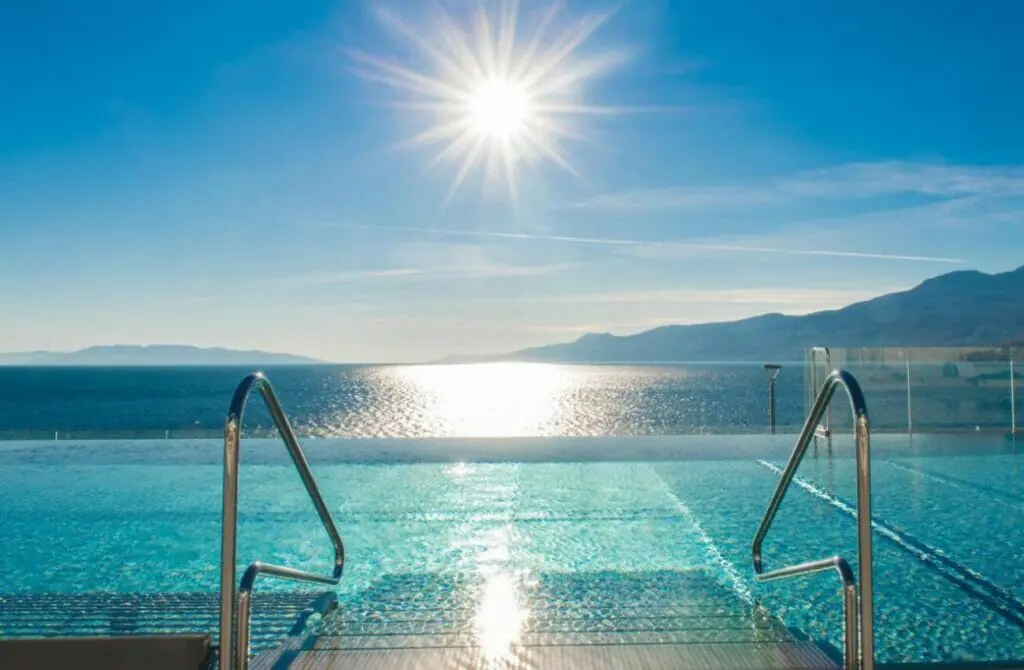 While Rijeka does not have any specifically gay hotels or resorts, these are the most fabulous and pro-actively gay-friendly hotels in Rijeka. Needless to say, there are also hundreds more hotel and hostel options in Rijeka if none of these suit your desired budget, facilities or area – but these are the best hotels according to other gay travelers and us.
Whatever your needs are, Rijeka has you covered.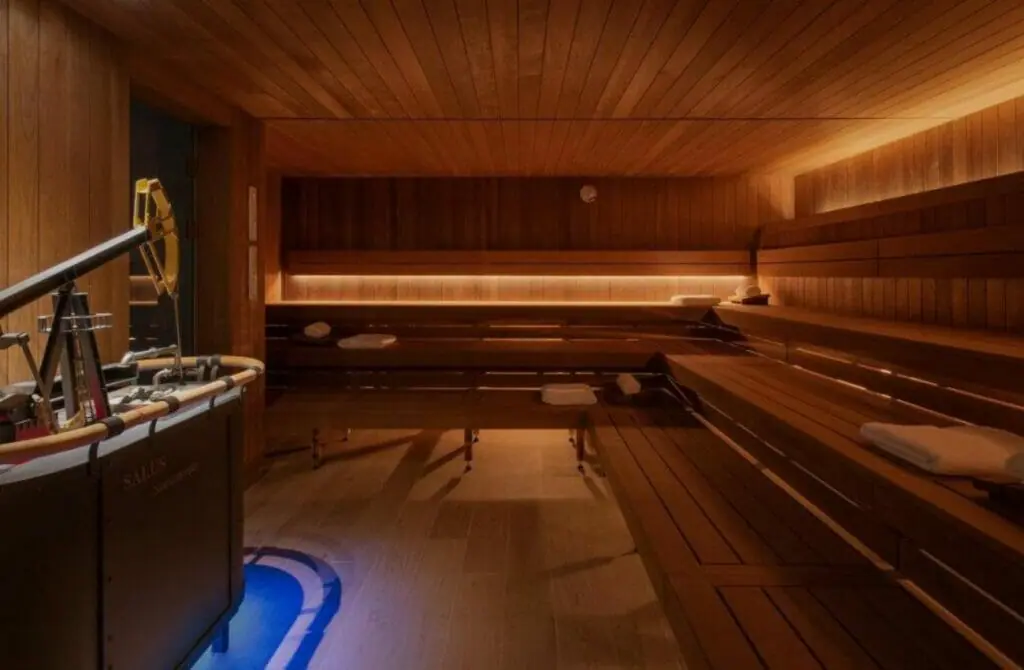 Hilton Rijeka Costabella Beach Resort and Spa ☆☆☆☆☆
The Hilton Rijeka Costabella Beach Resort And Spa is one of the best places to stay when you visit Rijeka as a gay traveler. The luxury hotel features indoor and outdoor heated swimming pools and a 200-meter-long beach on Kvarner Bay. You will be welcomed by a dedicated customer support team who are available 24/7 to assist you with any need.
The rooms are spacious, and if you want to enjoy a beautiful view of the city, you can come out to the balcony as it offers a direct view of the sea at Kvarner Bay. You may not need to go to a restaurant as the room has a fully equipped kitchen, allowing you to make and enjoy homemade meals.
You will feel relaxed and enjoy a decent night's rest on the spacious and comfy bed in the room. And in the morning, you don't need to worry about rushing out of bed to make breakfast; the hotel serves a complimentary breakfast buffet to all guests. Everyone loves breakfast in bed!
You can visit the gym facility in the hotel to exercise and keep fit throughout your stay there. Spa services are also available 24 hours a day, allowing you to pamper and massage yourself in a modern spa facility that features the most modern Technogym equipment and walk-in and standing collagen solarium.
Guests may also engage in various fitness classes, including yoga, pilates, circuit training, high-intensity interval training, and more.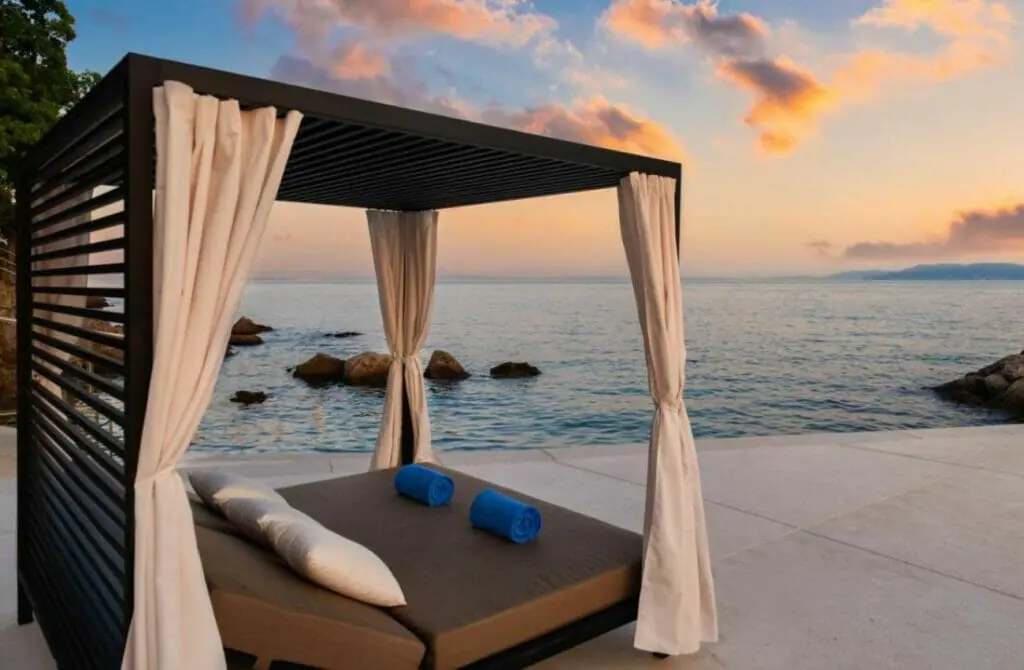 Terra Magica Deluxe Grobnik is located in the most beautiful area of Grobnik, in the little village of Hrastenica, with a stunning view of Kvarner Bay. You do not need to worry about where to park your vehicle, as the hotel has a spacious parking lot.
The rooms have all the essential amenities you need to guarantee an enjoyable stay in the hotel. And if you get tired of watching television or playing games, you can come out to the balcony in your leisure time to enjoy the beautiful views of the city.
The environment is nature-friendly, thanks to the beautifully planted garden and various fruit trees. The hotel's strategic location (along the highway that connects Rijeka and Zagreb) makes it an ideal location for business and tourist travelers.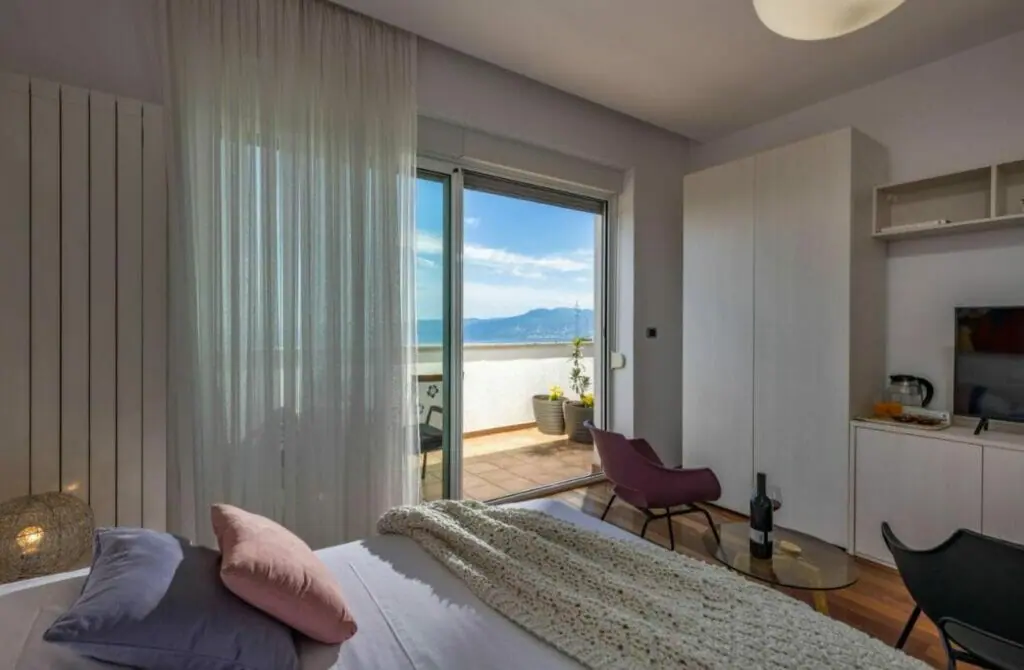 Hotel Korzo is a youthful hotel designed with youthful and vibrant travelers in mind. It is designed to ensure that you do not need to stress yourself about anything you might need. The beautiful rooms have kitchens to ensure you enjoy all your favorite delicacies without hassle.
As a tourist, nothing beats the excitement and fun of having a beautiful view of the city from the comfort of your room. This is one of the many things to love about the rooms in Hotel Korzo. The rooms offer a fantastic view of the city's downtown.
And apart from just relaxing in the rooms, you can also stroll to the balcony and unwind in the evening with a delicious glass of your favorite beverage. There is no need to worry about the safety of your items as there are secure lockers in the rooms for your belongings.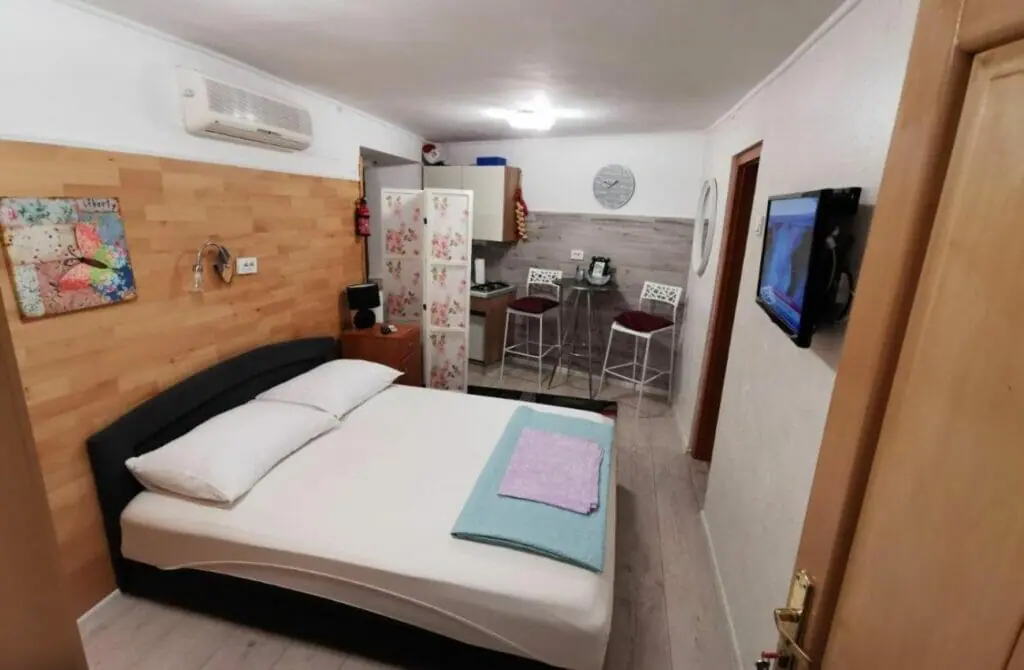 Das Hostel is a brand new and contemporary hostel located in Rijeka's most well-known neighborhood, Trsat. There is so much to love about this beautiful hostel; in addition to its affordable price, it exceeds guests' expectations with its generous offering of essential amenities in the rooms. A very comfortable bed is available to ensure you enjoy an optimum night's rest.
If things get boring in the room, you can enjoy people-watching on the garden's balcony. Each room at Das Hostel Rijeka has air conditioning and an en suite bathroom to ensure comfort.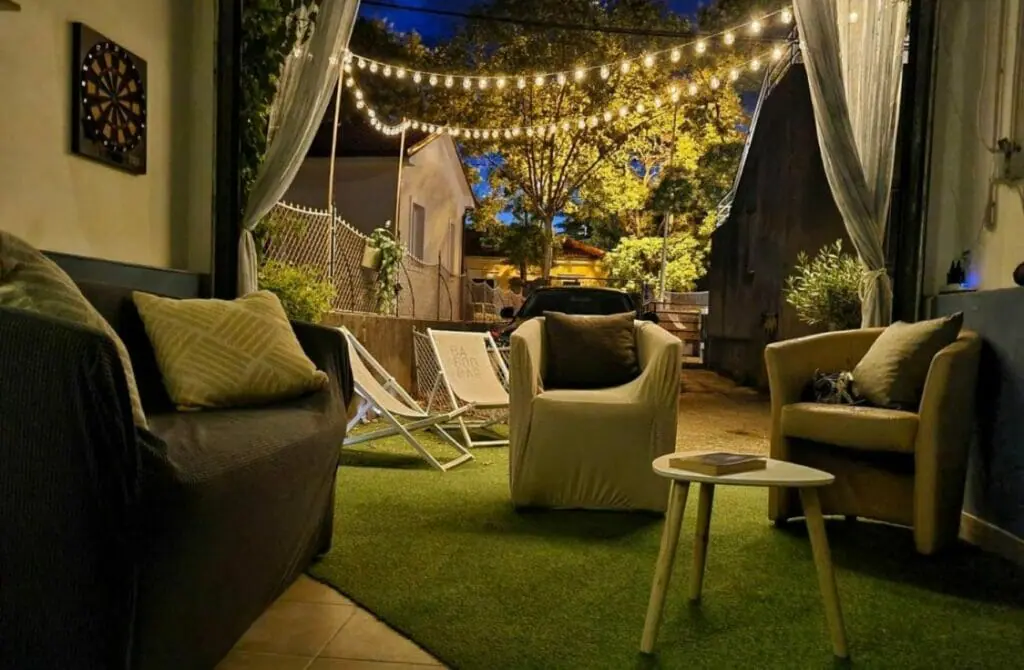 Gay Map Of Rijeka
Finding it hard to envisage where everything is in Rijeka? Hopefully, this queer-centric map helps where we have marked all the bars, clubs, parties, hotels, saunas, massages, and more will help you stay in the spot best suited to you!
Gay Nightlife in Rijeka, Croatia
Exploring the gay and gay-friendly nightlife in a new city can be one of the most exciting and rewarding experiences while traveling – and Gay Rijeka is no exception. Not only will you have the opportunity to meet new people and make friends, but you'll also get a taste of the local culture and learn more about the city's LGBTQ+ community.
Going out and experiencing the queer and queer-friendly nightlife in a new city can also be a great way to break out of your comfort zone and try new things. Whether it's dancing the night away at a gay club or mingling with locals at a gay-friendly bar, you'll have the chance to make memories and create lasting connections.
So, don't be afraid to step out of your comfort zone and explore the gay and gay-friendly nightlife in Rijeka. You'll be glad you did!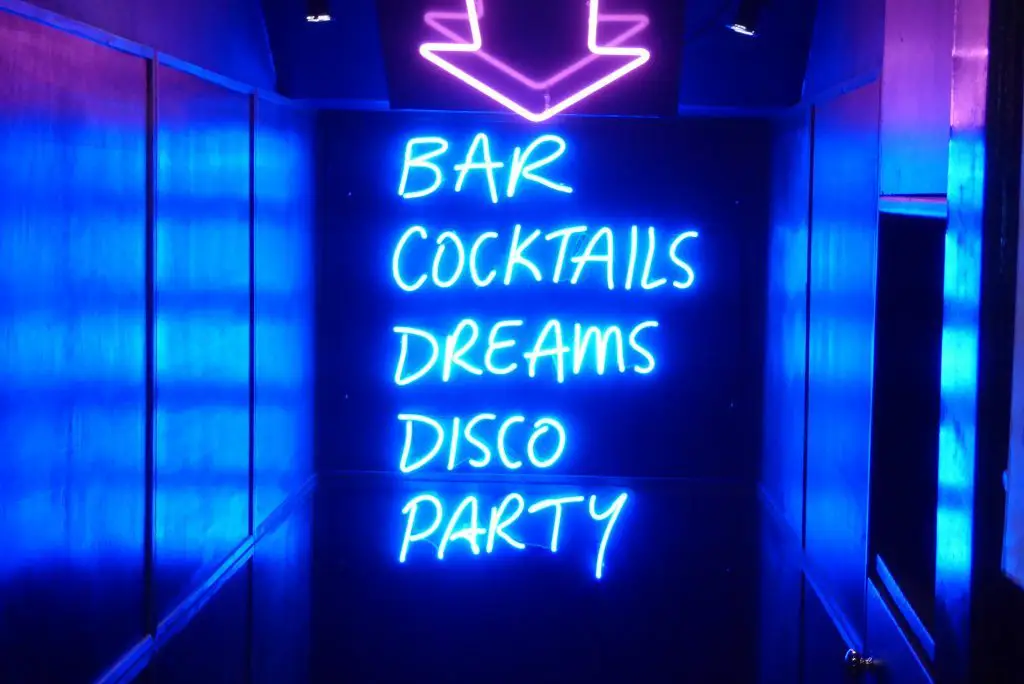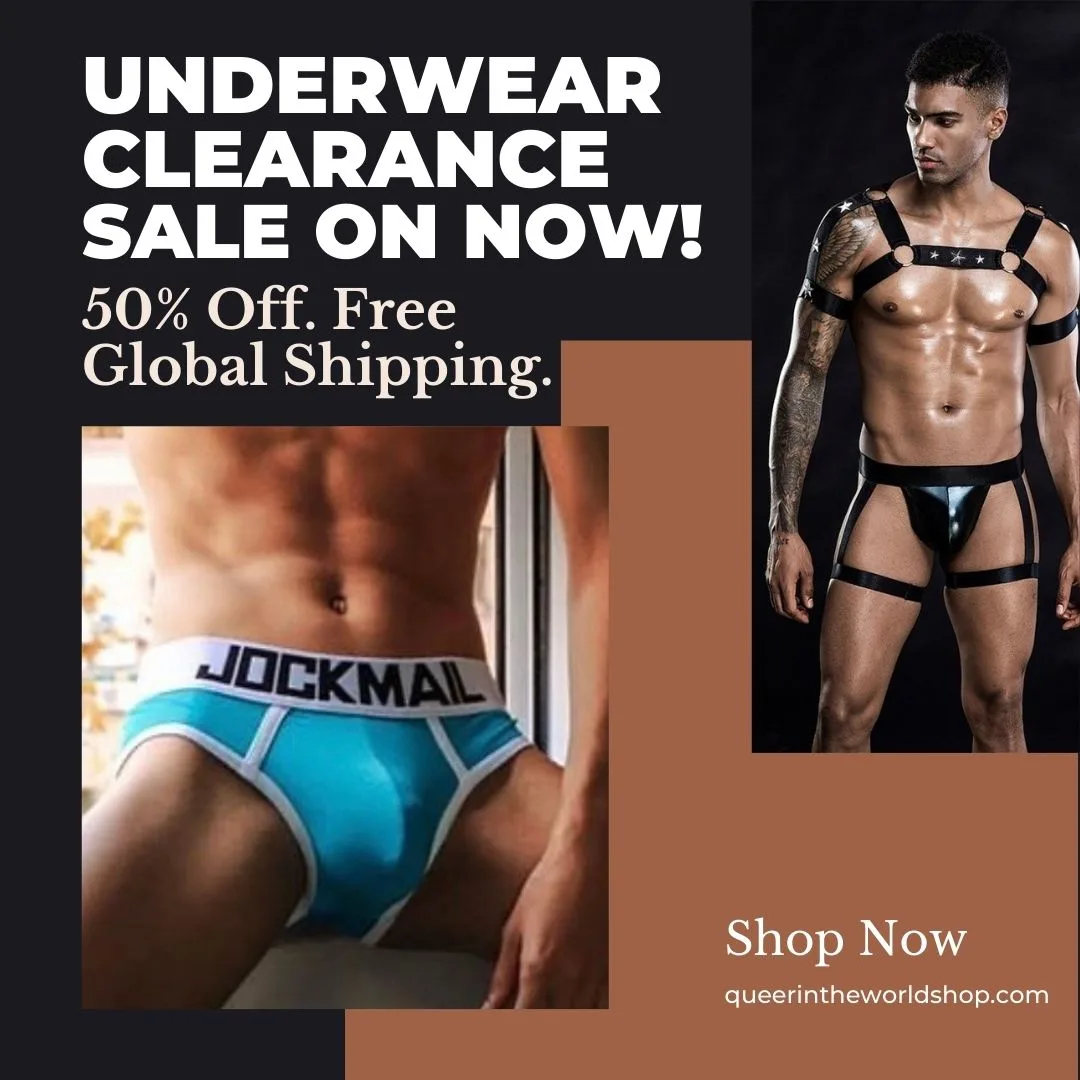 Gay-Friendly Bars in Rijeka, Croatia
Since the country has a laid-back gay scene, it is hard to find bars and clubs that are openly gay in Rijeka, Croatia. However, many hotels are gay-friendly, allowing straight and queer folks to enjoy the city's nightlife. Some of the best gay-friendly bars and clubs in Rijeka include the following:
Rijeka is known for its nightlife. In addition to the city's many clubs, special parties and small festival-like events are occasionally held in some of the city's former industrial buildings along the waterside. These events include underground dance music and take place ad hoc; however, Crkva, which translates to "church," is the city's most prominent weekly venue for such sounds.
The DJ booth is elevated and placed in the center of the room to give the impression that it is an altar in a church; this is where the DJ preaches to the congregation. This small and intimate venue is also distinguished by spectacular lighting and graphics.
They host old-school techno nights, hip-hop concerts, various house music events, and hard dance parties, and just about every Croatian DJ worth their salt performs here. Furthermore, foreign visitors come here about once a month.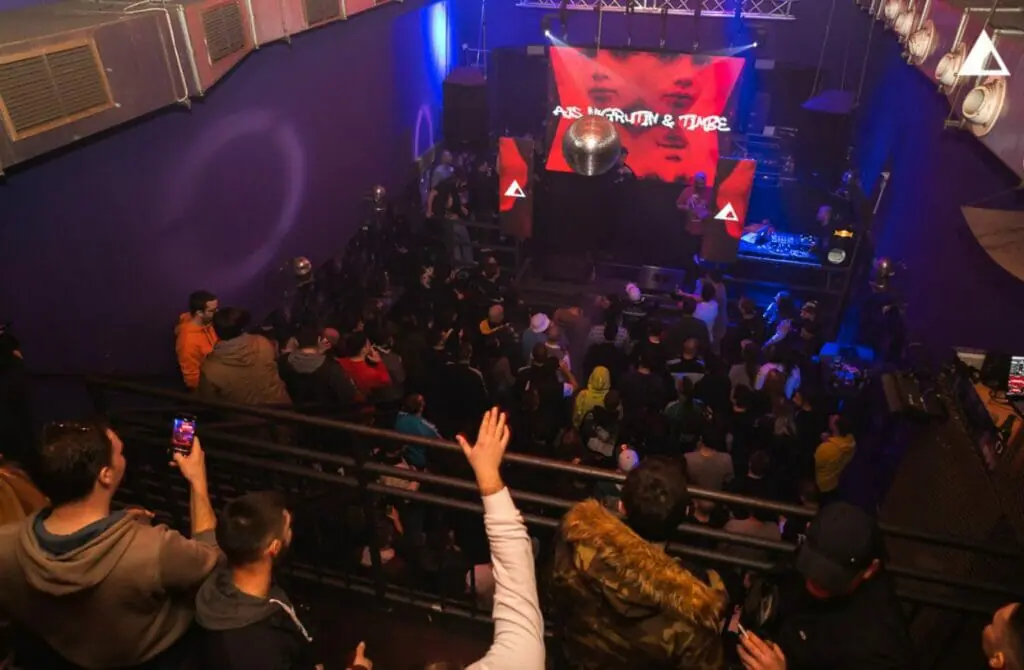 This Rijeka location of Zagreb's Beertija bar follows the same strategy as its parent business, with an exceptional assortment of bottled beer from worldwide and well-chosen weekend DJs. It is situated uphill from the heart of Trsat, but it is well worth the effort to find. Keep looking for independent nights, bands paying tribute to the Doors, and other reasons to celebrate.
Zivot is the type of place that should be in every city. It is a live music venue where patrons can truly let their hair down and enjoy themselves. The venue serves as a venue for touring independent bands and DJs from grime to Yugoslavian disco. It is an important component of a night out in Rijeka, and its low price list attracts a devoted clientele.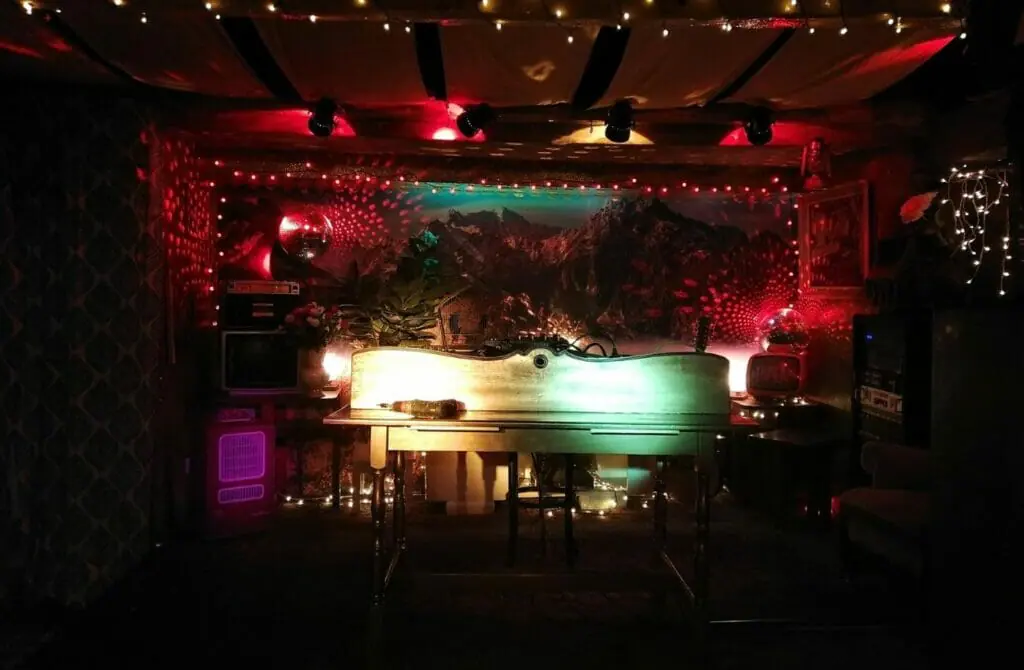 It is rare for a hotel café to simultaneously function as a lively bar that attracts clients from outside the hotel. Cont (as in Continental, the name of the hotel it is linked to) has pulled off the job very well by transforming itself into a lunch bar and craft-beer pub. They offer draft ales from the St Vid (Rijeka) and Medvedgrad (Zagreb) stables and many more in bottles.
There is an all-day menu of burgers, pasta, and goulash stews, as well as a midweek offering of marred (also known as "elevenses") listed on a board outside. Monday through Friday, from 10 a.m. to 1 p.m., the marina is a terrific deal if you're looking for an early lunch. The outdoor eating area, surrounded by lime trees, is an excellent place to kick back and relax.
Bava is a friendly pub near the market during the day. In the evening, it transforms into a venue that offers a wide range of entertainment, including live music, readings, and various other odd acts. The beer selection is extensive, and there are outdoor seating areas where one can observe the hustle and bustle of a busy downtown street.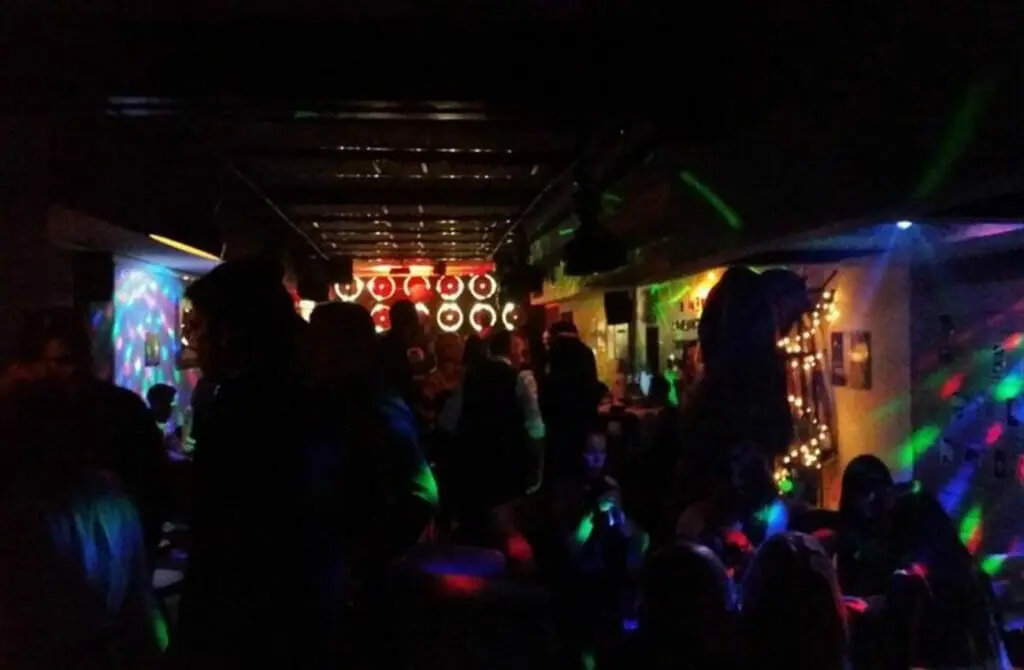 This waterfront setting is best experienced late at night when the two-story timber pub with marine knickknacks is packed to the rafters with partying twentysomethings. The space is zinging with commercial dance and rock music.
There is increased foot traffic in the evenings, making admission more difficult. In addition to the typical Oujsko beer, drinks like Guinness, Kilkenny, and Stella, as well as wines and low-cost cocktails, are offered here, but the social environment takes priority over the beverages.
This branch of the same-named Malinska nightclub is a must-see destination with pulsating music and attractive people dressed for success. The furnishings are mostly white, with color coming from the ornate lighting.
There is a lot of posturing before midnight, but the disco, hip-hop, and techno music eventually gets the dancers moving and the audience interacting. During the day, it functions as a chic café.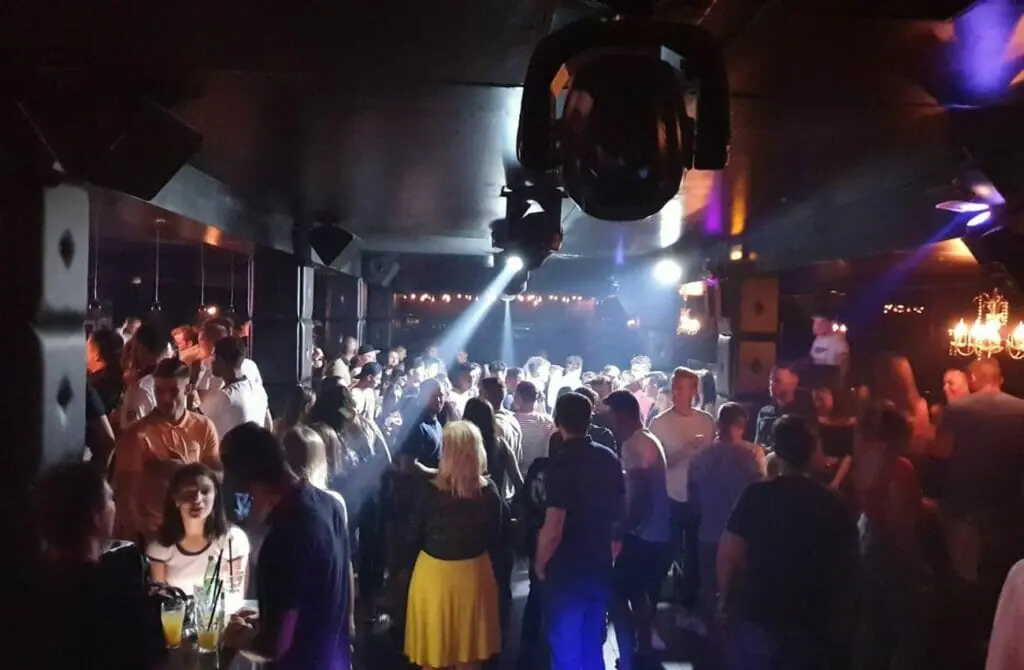 This attractive old-style wood-and-brass tavern with exposed brick is situated in Rijeka's Old Town and is identified by a Guinness sign on a little plaza on a hill.
There is also Kilkenny beer, but thankfully this institution is more than just another Irish pub: people in their twenties and thirties make up the bulk of the population in the airy bar and the upstairs gallery, both of which are crammed with intriguing locals.
The walls are covered with a mishmash of fantastic local art. The staff often plays techno music, and Irish traditional musicians occasionally appear.
Since it opened its doors in November 2018, Three Monkeys Bar has quickly become a favorite among Rijeka's audience in their mid-20s to early 40s. This is due to the bar's chic atmosphere and the exceptional service and sophisticated drinks it serves.
It is frequently busy in the evenings, with parties or groups of friends savoring cocktails with slices of cucumber or orange zest and served in deliciously chunky glasses. On weekends, a DJ is perched at the end of the bar, and the venue is long and thin, with funky, exposed lighting hanging from above. During the day, it is known for serving one of the best cups of coffee in the city.
It also has a large selection of premium spirits if you want something stronger. Every drink is made by staff members who are extremely well-presented, as well as extremely knowledgeable and courteous.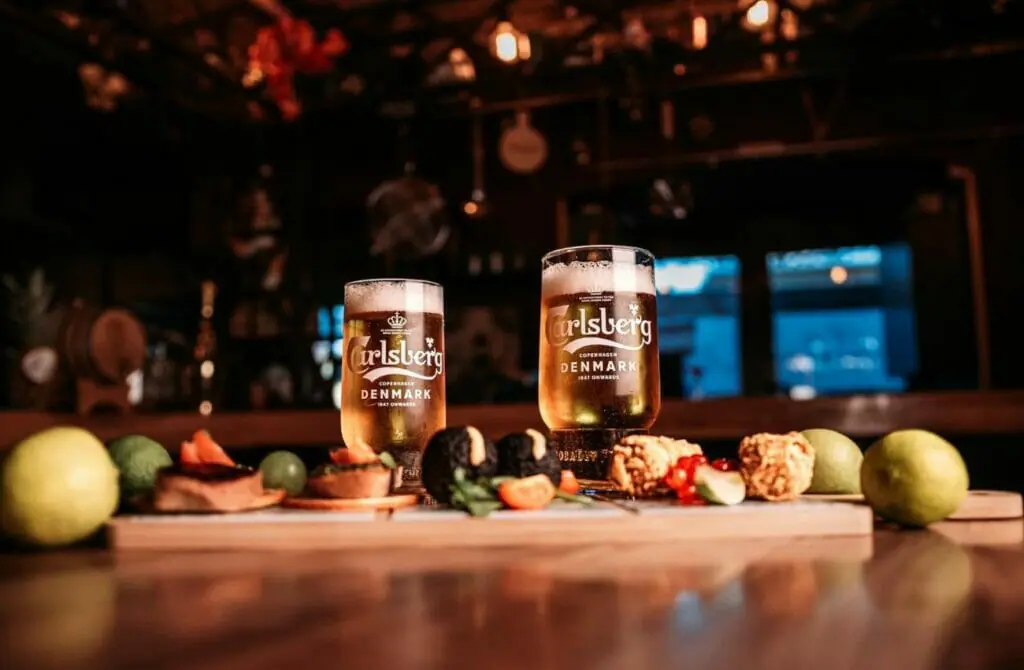 An upscale bar that attracts yuppies, tourists, hipsters, and hard-drinking barflies is located in a sleek, contemporary glass-enclosed facility that is all by itself on a pier in the major harbor.
The bar's patio overlooks the water, and the inside is a well-decorated and subdued room, with high tables and tall stools in the center of the bar area and lower seats with zebra-striped cushions at the two ends. The darkness helps people let go of their inhibitions, while the techno and trance music gets them in the mood to have fun.
Rakhia is a dynamic urban nightclub with live music on Tuesdays and DJs and parties on Thursdays through Saturdays. They specialize in rakija, a local kind of grappa that comes in various tastes and offers a large selection. Rakia tastings are provided at several places across the city for a more in-depth experience.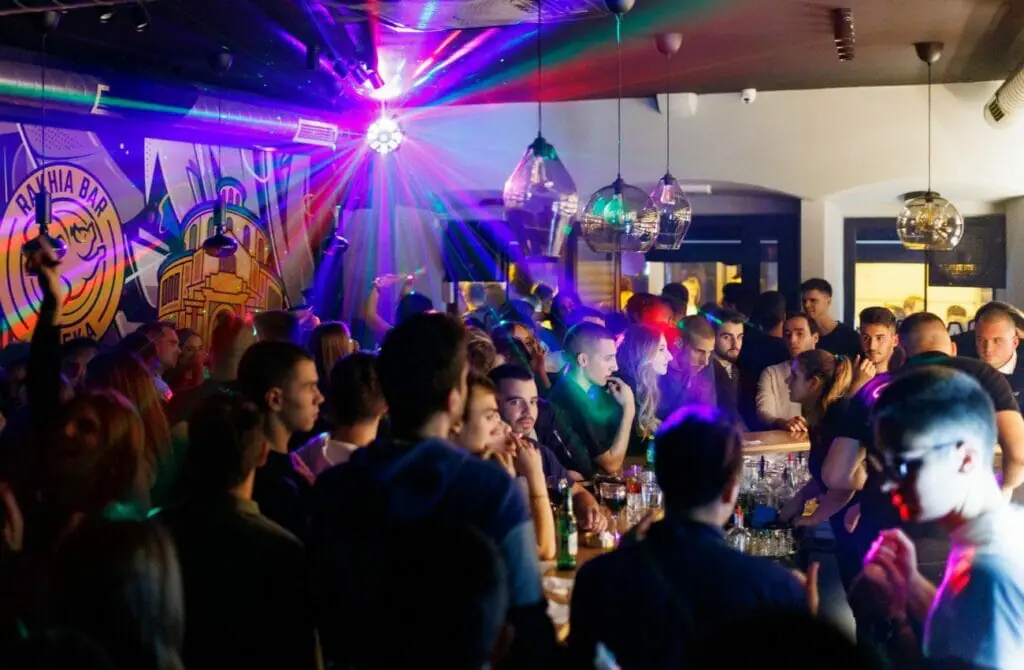 This was one of the first café-bars in Rijeka to take craft beer seriously, and it remains one of the best places to drink a pint or two of your favorite brew.
Not only is there a diverse selection of beers available on tap or by the bottle, but the whole environment is evocative of a well-kept yet pleasant auntie's living room, replete with framed portraits and old wallpaper that gaze out over a sturdy collection of dark wood tables.
The CukariKafé is a one-of-a-kind enterprise that blends aspects of a modern art museum, a film set for a children's fairy-tale adventure, and a passenger boat sailing up the Nile. Among the specialty beers are Duvel, Chimay, and lesser-known Belgian brands.
This is only one example of how the whole institution exudes uniqueness. In addition, unless you specify otherwise, the tea you purchase will be served with a delicious slice of fresh orange.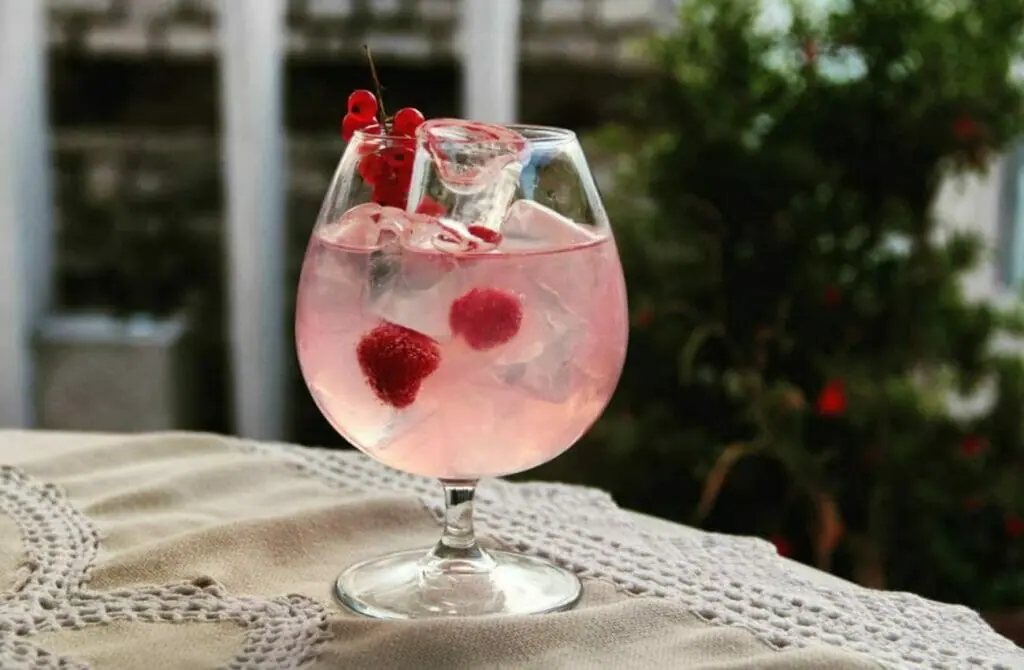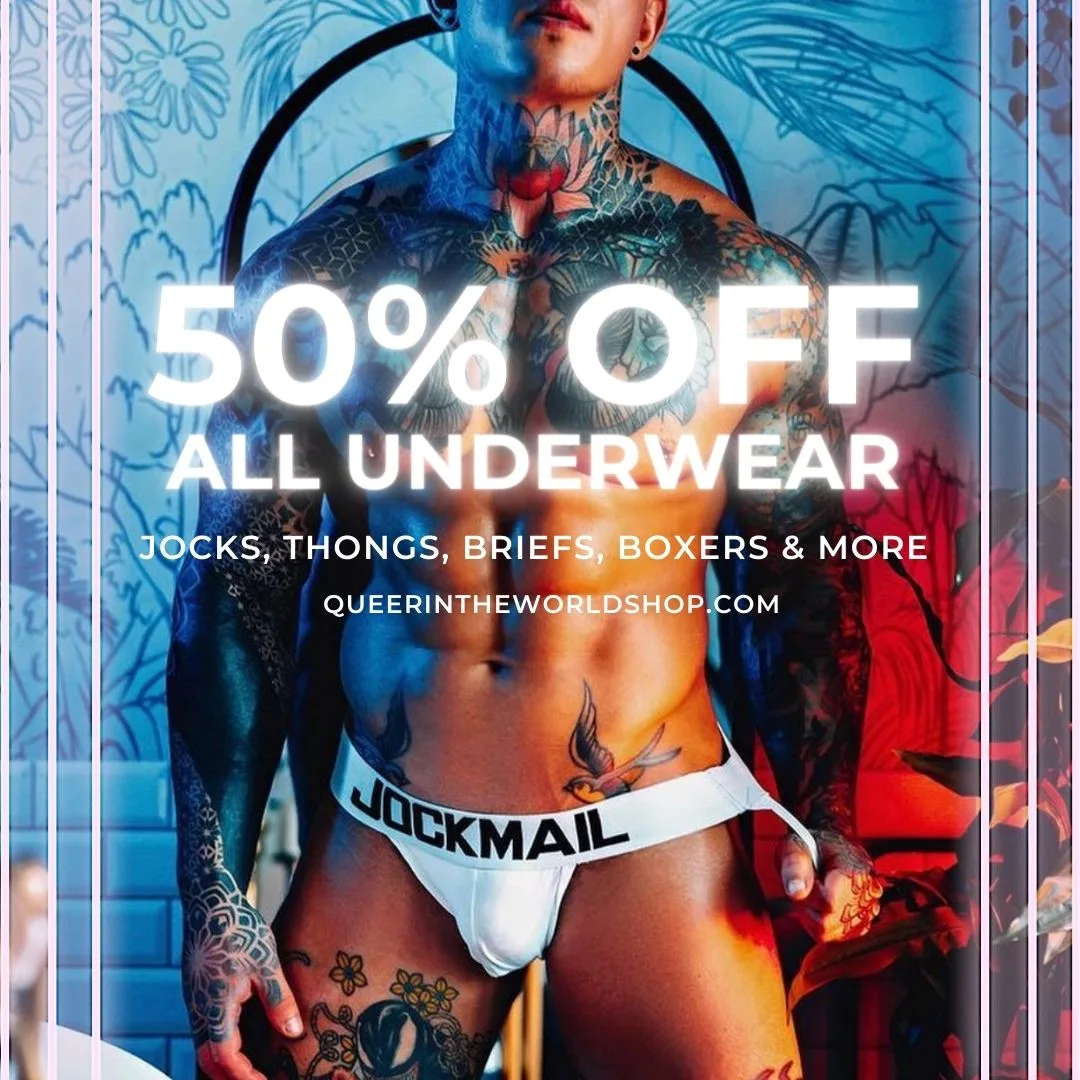 LGBT Rights in Rijeka, Croatia
Although the rights of lesbian, gay, bisexual, and transgender (LGBT) persons in Croatia have improved in recent years, LGBT people may still confront legal challenges that non-LGBT people do not experience. The first legislation officially recognized same-sex couples' status was a 2003 act dealing with unregistered cohabitations.
As a result of a referendum in 2013, Croatia's Constitution currently confines marriage between a woman and a man, thus prohibiting weddings between persons of the same sexual orientation. Couples of the same gender have had the same legal rights as married couples of the opposite sexual orientation since passing the Life Partnership Act in 2014.
A final court judgment in 2022 will allow couples of the same sexual orientation to adopt children jointly. Couples of the same sexual orientation can apply for step-child adoption and foster care in Croatia. Discrimination based on a person's sexual orientation, gender identity, or gender expression is forbidden in Croatia.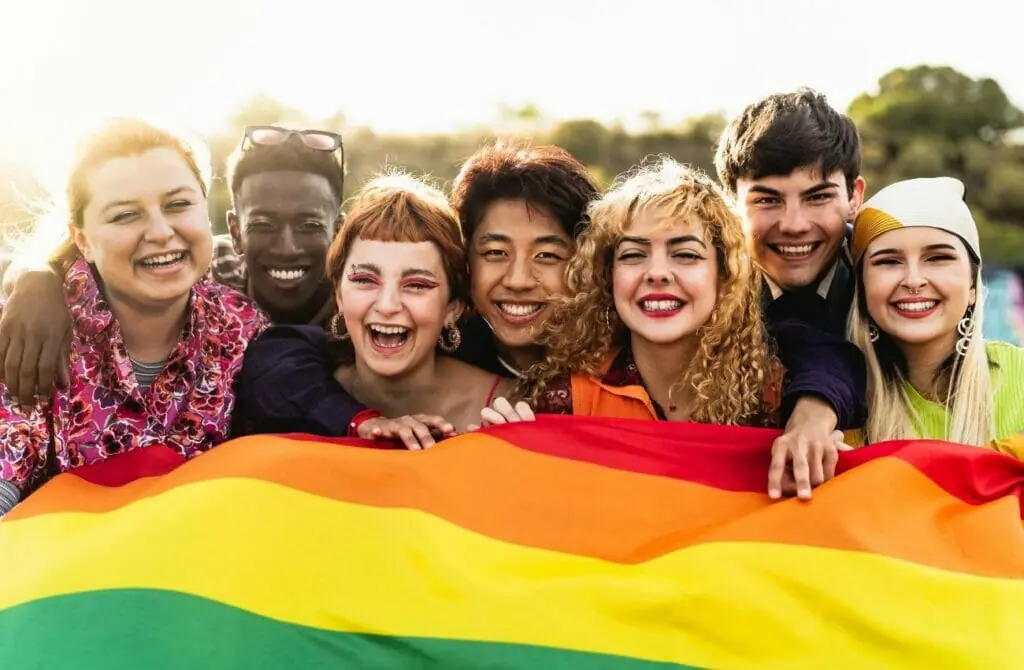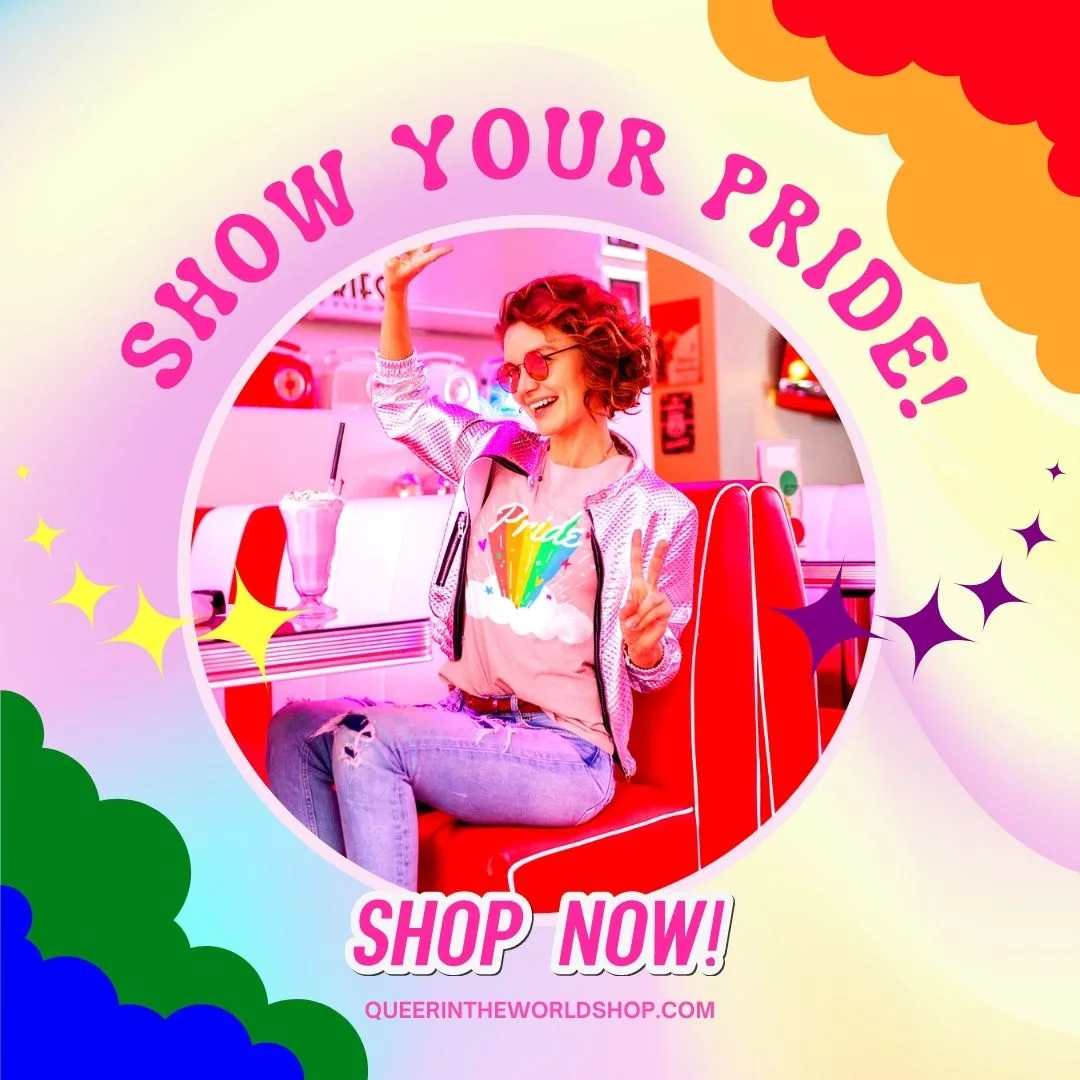 Gay Map Of Rijeka
Finding it hard to envisage where everything is in Rijeka? Hopefully, this queer-centric map helps where we have marked all the bars, clubs, parties, hotels, saunas, massages, and more will help you stay in the spot best suited to you!