Osijek is a city in Croatia's interior, far from the coast and the islands. It is both the county seat and the largest city in Osijek-Baranja County, making it the economic, cultural, and administrative center of the Slavonia region of eastern Croatia. Following Zagreb and Split's footsteps, Osijek has become Croatia's third city to host its LGBT pride march. Osijek held its first Pride celebration on September 6, 2014.
Osijek, the capital of Slavonia, is frequently overlooked by tourists due to its remote location in Croatia's extreme east, which also shares borders with Hungary, Serbia, and Bosnia. Osijek is the largest city in Slavonia, located in north-eastern Croatia. It was a significant Habsburg military base in the past.
The Upper Town's main streets are characterized by refined architecture throughout the neighborhood, while the former Tvra fortress now houses bars, restaurants, and a regional museum.
The region's cuisine has a strong Hungarian influence, with a strong emphasis on fiery peppers. On the other hand, the magnificent baroque buildings that make up Osijek's town center are a testament to Vienna's style.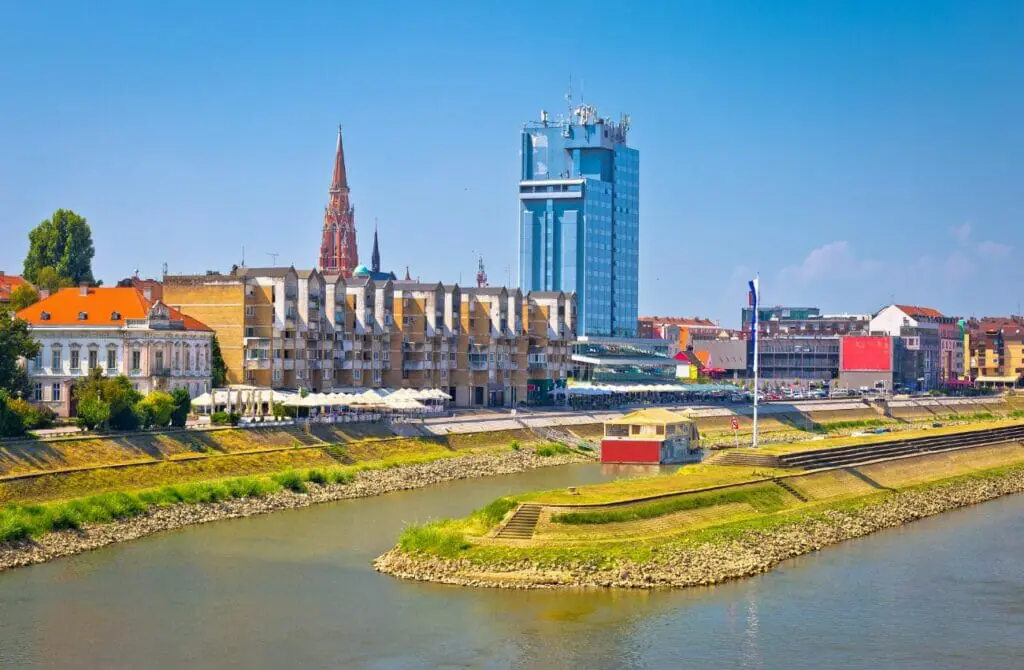 During Croatia's 'Homeland War' in the early 1990s, Osijek was unfortunately at the epicenter of the conflict. Even though the stately mansions were not destroyed, the fronts of many of them are riddled with bullet holes due to the city's relentless shelling.
However, when strolling along the banks of the Drava River, which flows on the outskirts of town and serves as a border between Osijek and Serbia, it is easy to forget about the war's devastation. Numerous buildings have been renovated, the city's café culture is flourishing, and it is home to some of Croatia's most delectable restaurants.
Despite the country's widespread reputation for beaches and islands, you won't find any of Croatia's famously beautiful beaches or islands in this immediate vicinity. Instead, you'll be astounded by the lush vegetation and the exceptional quality of the food and wine produced in this region. In general, Osijek is a gay tourist destination with many exciting opportunities.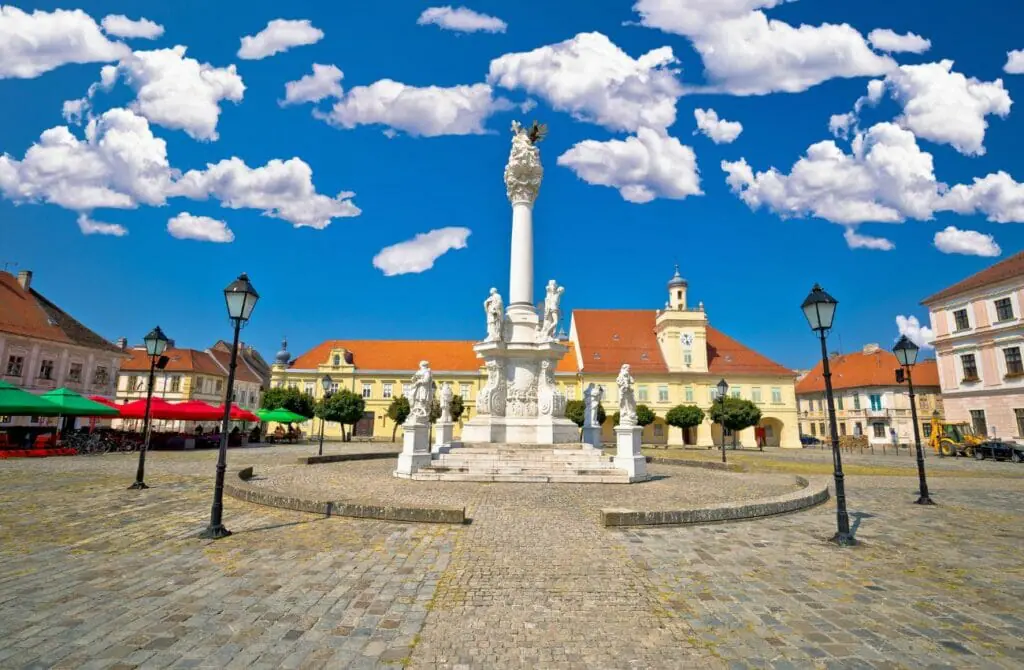 Attractions in Gay Osijek, Croatia
As a new visitor to Gay Osijek, there are plenty of things to see and do, regardless of your sexual orientation. One of the best ways to experience any new city is to visit some of its most iconic landmarks and attractions, including historical monuments, museums, and art galleries.
We also love gazing at architecture up close, exploring parks and gardens, sampling the local cuisine, visiting local markets, and attending cultural events such as festivals, concerts and shows.
Even as the out-and-proud queer we are, we still love to explore the city and its culture in the same way as everyone else. Doing so allows us to learn more about the city and its people and gain a deeper understanding of the local culture. As such, these are our favorite must-see attractions in Osijek.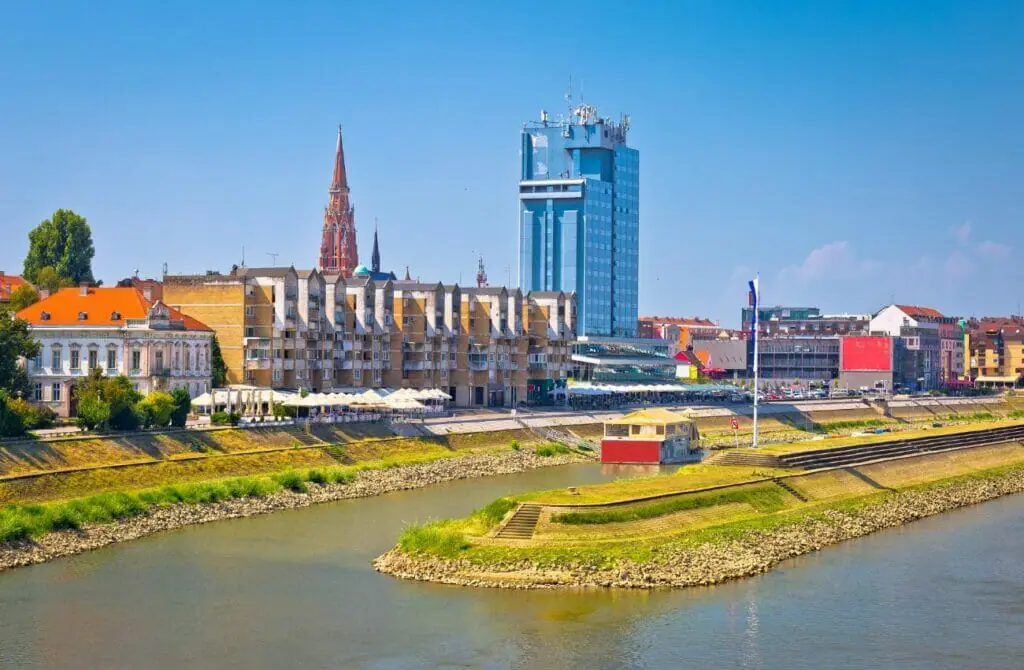 Upper Town
Most of Osijek's most important streets and landmarks are located on the south bank of the Drava River in the Habsburg-built Upper Town (Gornji Grad). This area was once a separate entity.
The opulent Europska avenija, the Croatian National Theatre, and the Church of St. Peter and St. Paul can all be reached on foot from this location and are all nearby. If you need a break from all the sights, there are plenty of restaurants and cafes to choose from.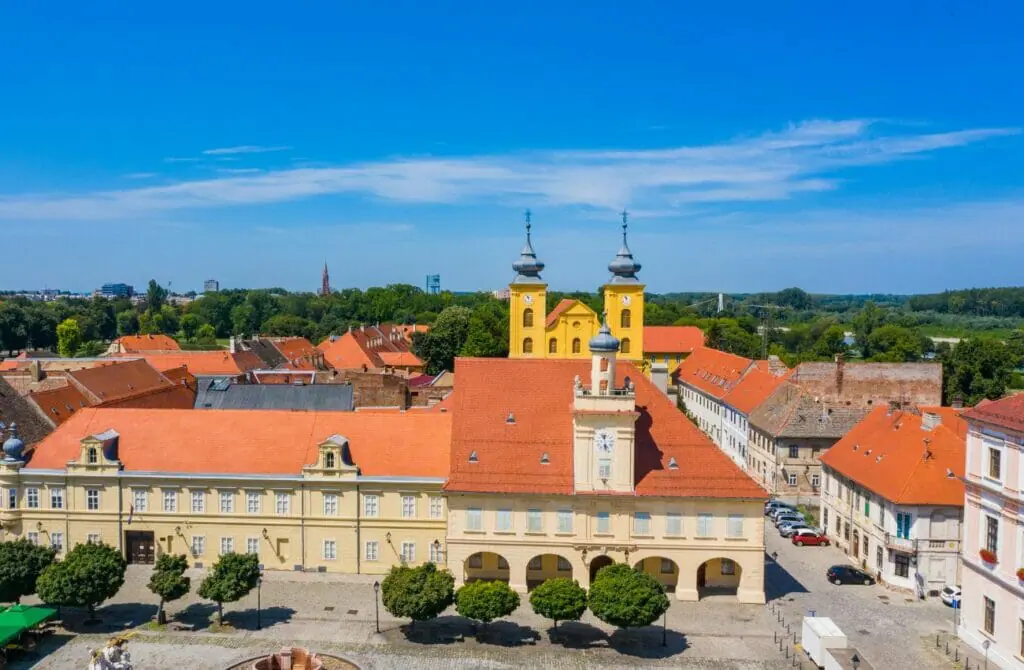 Bridges And The Drava River
One of the most notable features of Osijek is that it does not require payment to view or enter it. Its river does not beautify the city as the Danube does in Budapest, nor does it divide it as clearly as the Sava does in Zagreb, but the Drava is worth a waterside stroll in fine weather, with restaurants like El Paso pizzeria operating on moored boats.
The proximity of the pedestrian bridge, a surprisingly unique crossing point, adds a touch of elegance to the scene.
Long stretches of paved roads are on either side of the Drava River, making it an ideal location for jogging, walking, or riding a bicycle. This area also has restaurants and bars, including the famous Copacabana River Beach, a popular summer destination.
Swimming in the river or one of Copacabana's many public pools is an option. The Pjesacki Most pedestrian bridge was built above the river in 1981 and has since become one of the city's most recognizable landmarks.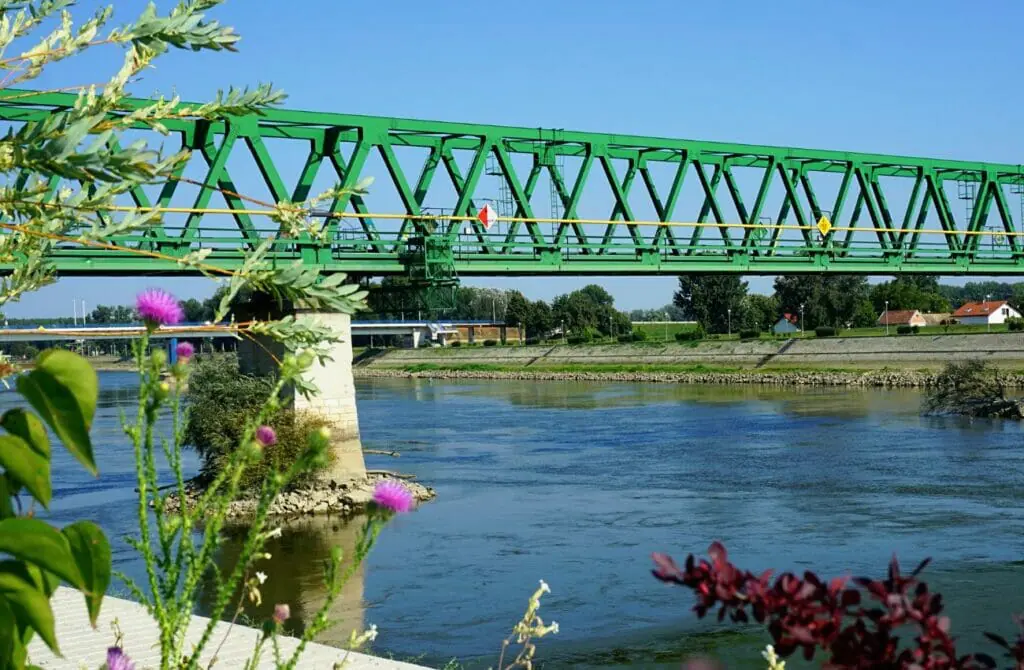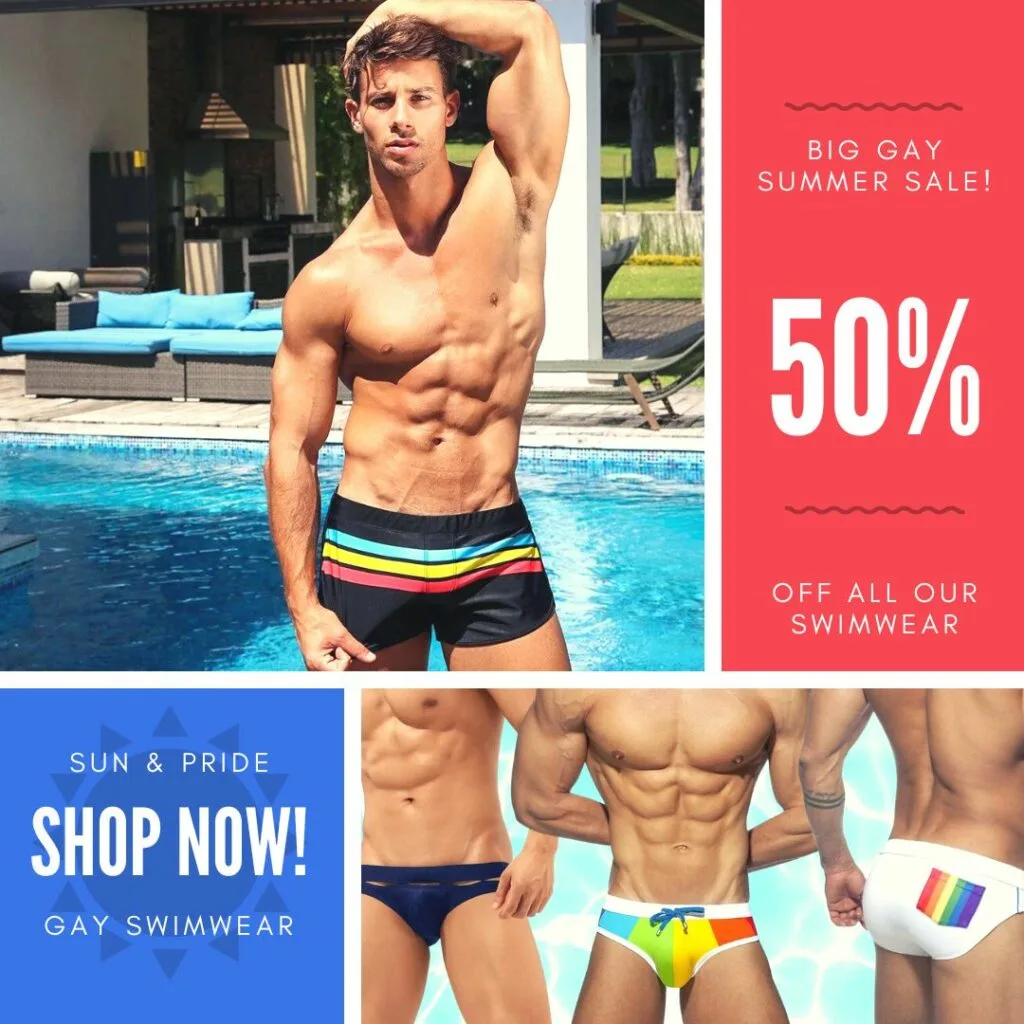 Crveni Fićo
During the early stages of the Croatian War of Independence in the early 1990s, Osijek, located near the border with Serbia today, suffered significant casualties and extensive property damage. It was an especially dramatic incident when one of the tanks rolled over a resident's red Fiat car (also known as a "Fio"), which was shown on the news later that day.
In more recent times, a monument was built to represent the city's victory over its aggressor, and the car was placed on top of the tank to complete the monument.
Tvrđa
The Old Town of Osijek is known as Tvra, and it has the most extensive and well-preserved collection of Baroque buildings in Croatia. It is the administrative, educational, and cultural center for the city and the entire region. Following the defeat of Ottoman forces in 1687, the military built the Habsburg Star Fort.
This structure is also located in this location. Although most of the walls have been demolished, the hilltop tower has been preserved and can still be seen from the Drava River. The fort's interior is now Osijek's nightlife hub, with many bars and restaurants in the immediate vicinity.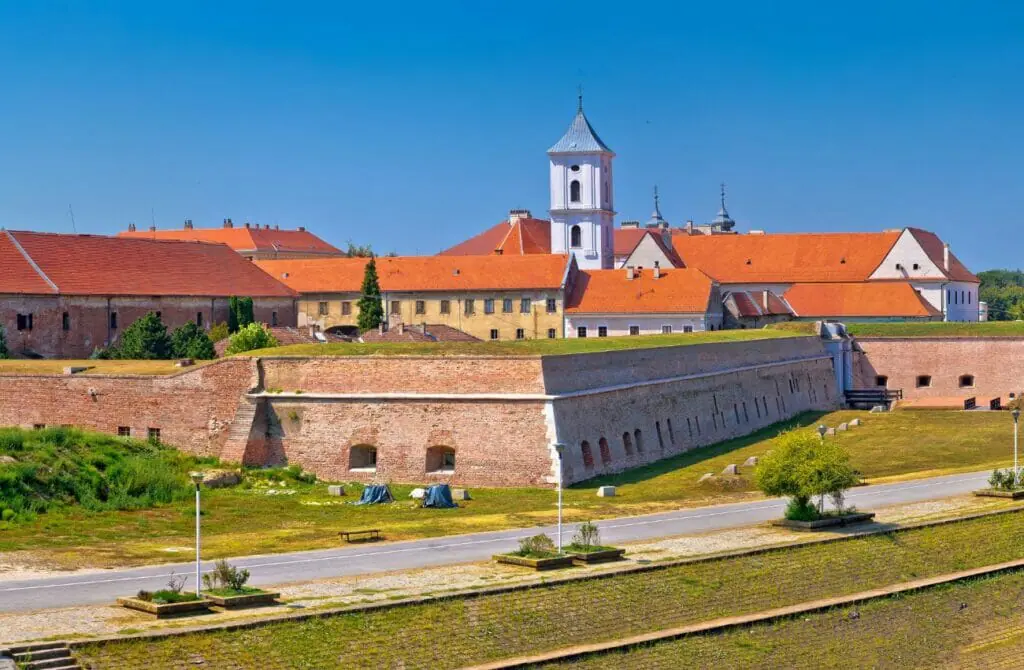 Picasso Statue
A Pablo Picasso statue can be found near the intersection of Etalitte Kardinala Franje Pera and Ulica Vjekoslava Hengla, which can be reached after passing the Caffé Bar Bounty. Aside from that, there aren't many surprises on the waterfront.
In this likeness, he is shown seated, undressed down to his shorts as he liked to paint, perched precariously on a narrow pedestal with his hands spread out as if about to fall or dive into the Drava. Ivan Saboli, a former dean at Zagreb's Academy of Fine Arts, was behind its conception. Saboli died in 1986, not long after the statue was completed.
Kopa'ki Rit is a large wetlands area where the Danube and Drava rivers meet, and it is a birdwatcher's paradise. Tours are available in Osijek, which is just outside the park.
This popular nature reserve is accessible by rowing boat, a foot across a series of boardwalks, or horseback. Kingfishers, wild geese, and white-tailed eagles live there, as do catfish, pike, and perch, as well as pine martens, wild boar, and wild cats. Because the reserve is located along many migration routes, the best time to visit is in the fall.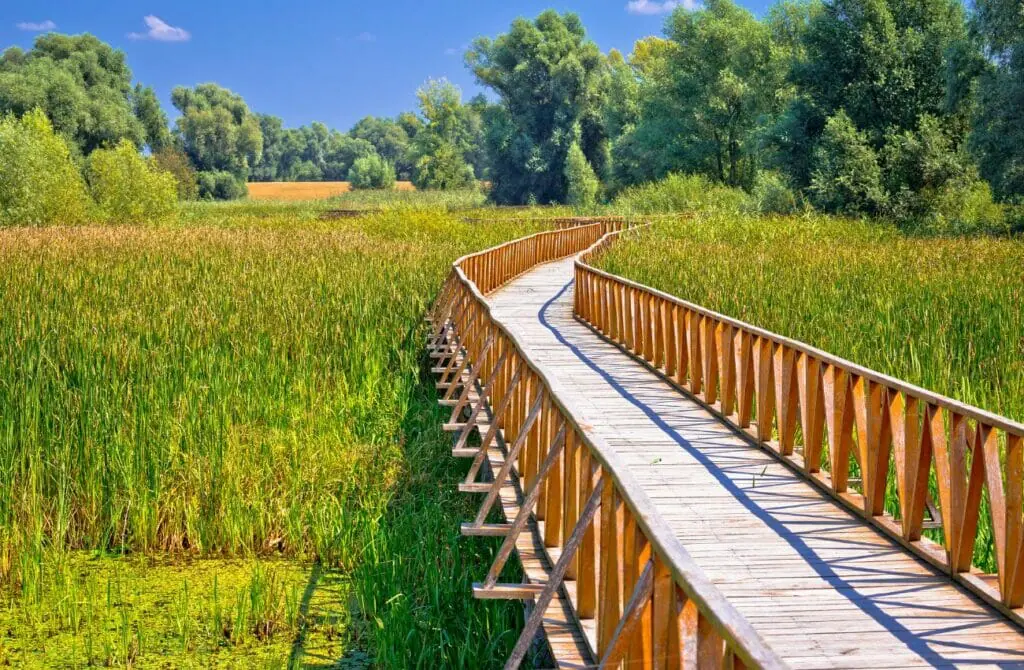 Fiš Paprikaš
Fi paprika is the most important local dish to try and is typical of Slavonia. It's conceptually similar to spicy fish soup, which can be found across the border in Hungary. Carp and pike are traditionally the main ingredients, and the finest fi paprika, made from tomatoes and onions, is slowly stirred in a large cauldron over an open fire.
Paprika is, of course, an important ingredient, and pasta is also included in the recipe. Every local restaurant in Osijek will not only serve fi paprika, but the restaurant's reputation will be tied to its ability to do so. The Kod Rue restaurant in the Tvra fortress serves its famous fi paprika alongside homemade pasta.
Trg Ante Starčevića
Trg Ante Starevica (also known as simply Trg or the Square) is Osijek's most prominent public space and the city's most prominent tourist attraction. It was named after Ante Starevic, a politician from the 19th century whose monument can be found here. Starevic was a well-known figure in Croatian politics and literature, and his works are widely regarded as the ideological foundations of Croatian nationalism.
You'll find the Hotel Central and the Prandua-Normann Palace within the Square. The county government of Osijek-Baranja is housed in the Prandua-Normann Palace. Numerous shops and restaurants within the Square and on the streets radiate from it.
The Church of St. Peter and St. Paul can be found right next to the Square where it is located. It is a city landmark, and at 94 meters in height, it is one of the tallest buildings in Croatia that is not in or near the capital city of Zagreb.
The church is beautifully designed and built in the neo-gothic architectural style, with stained glass windows for added beauty. The church was severely damaged during the Croatian War of Independence in 1991, but it has since been restored to its original architectural layout.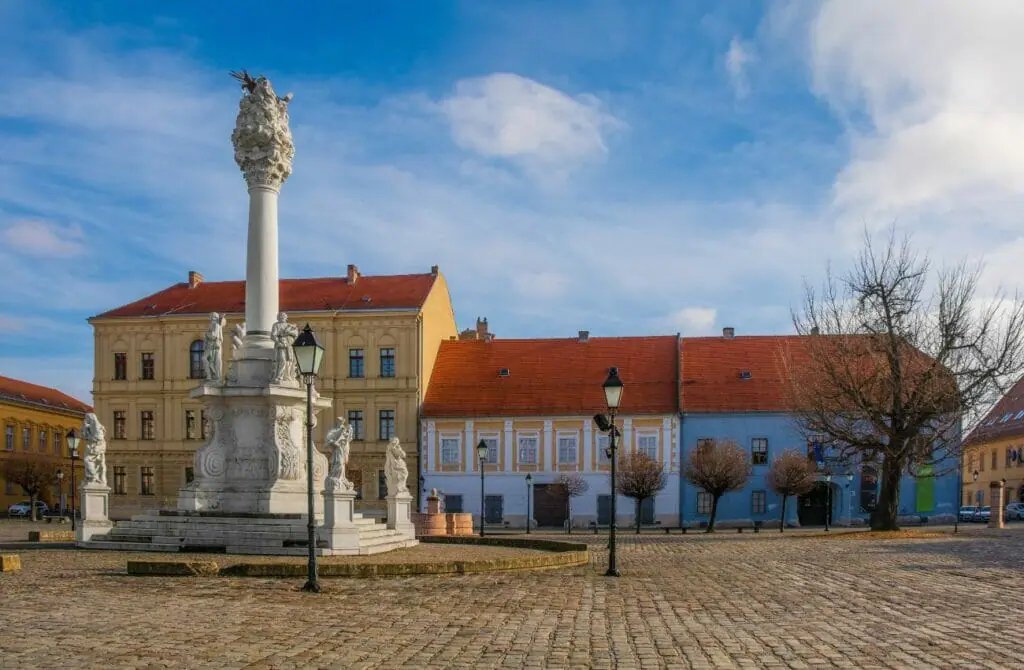 Museum Of Slavonia
The Museum of Slavonia opened in 1877 and has become the most popular tourist attraction within the Tvra fortress complex. The permanent collection is organized chronologically through the centuries, beginning with prehistory and concluding with the Roman era.
Keep an eye out for temporary exhibitions, such as displays of photographs from the Habsburg era, when Osijek was a vital outpost of the Austro-Hungarian Empire. It is also worthwhile to tour the building, which was once the Vienna Chamber and dates back to 1702.
The Cathedral
Outside of Zagreb, the cathedral in Osijek is Croatia's tallest building, with some fantastic examples of neo-Gothic ornamentation. Gargoyles stare down at you as you enter, but the effort is well worth it. On particularly hot days, the church's thick walls can provide the best protection from the scorching heat. Because of the extensive damage it sustained during the war in 1991, its restoration was a top priority for the city.
It was completed at a rate that perhaps shames the perpetual scaffolding visible on Zagreb's cathedral (or the snail's pace of restoration at Osijek's Tvra). If you enjoy visiting impressive churches, don't miss out on seeing the cathedral, which is about 50 kilometers southwest of Osijek. It's undoubtedly one of the largest in Croatia.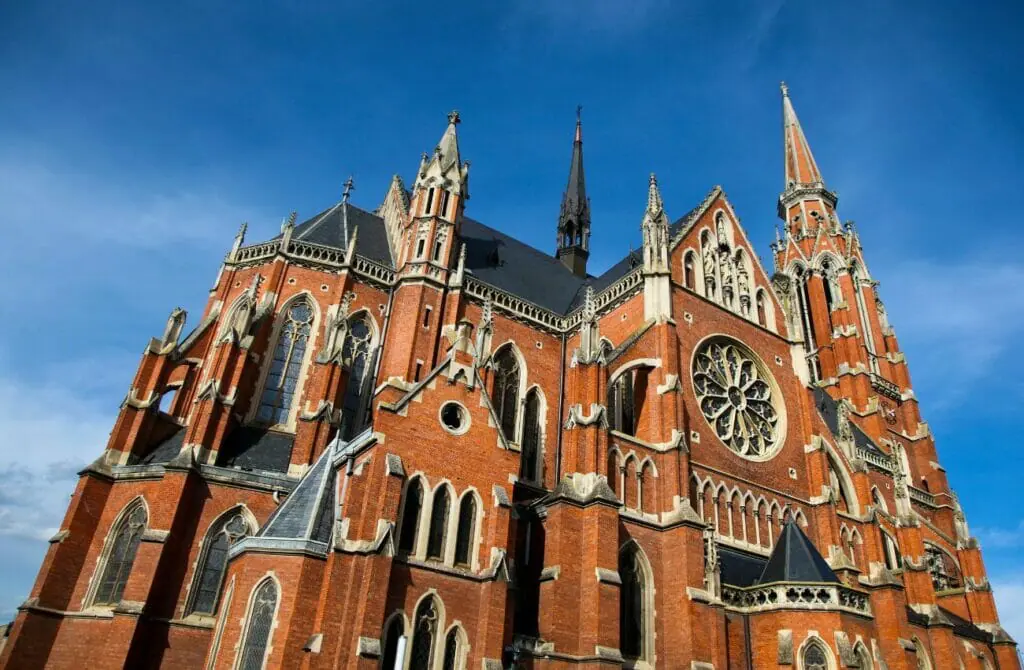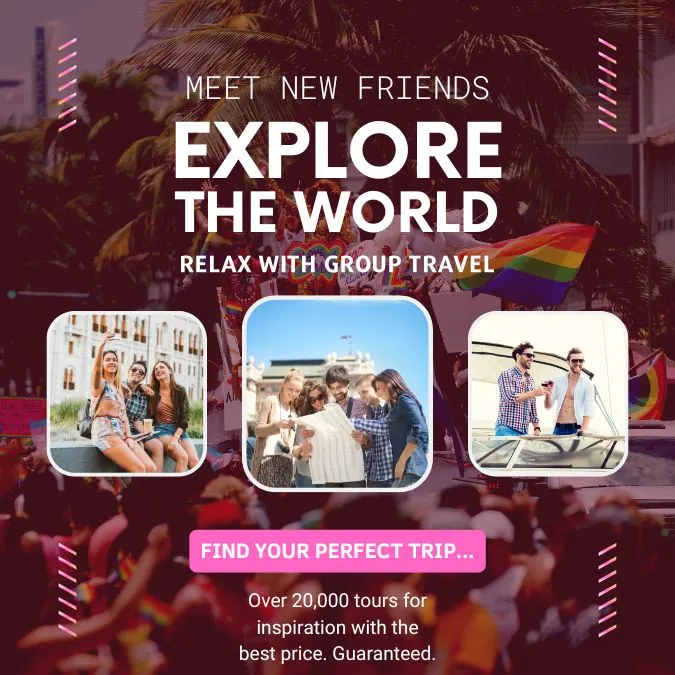 Gay-Friendly And Gay Hotels in Osijek, Croatia
Being gay-friendly accommodation means that the establishment is welcoming and inclusive to guests who identify as LGBTQ+. This can include, but is not limited to, having policies and practices that demonstrate a commitment to creating a safe and inclusive environment for LGBTQ+ guests, such as non-discrimination policies and providing support and resources for LGBTQ+ travelers.
Some gay-friendly accommodations may also provide amenities specifically catering to the LGBTQ+ community, such as rainbow flags or literature about local LGBTQ+ events or resources. Furthermore, gay-friendly accommodations may be located in an area known for being LGBTQ+ friendly.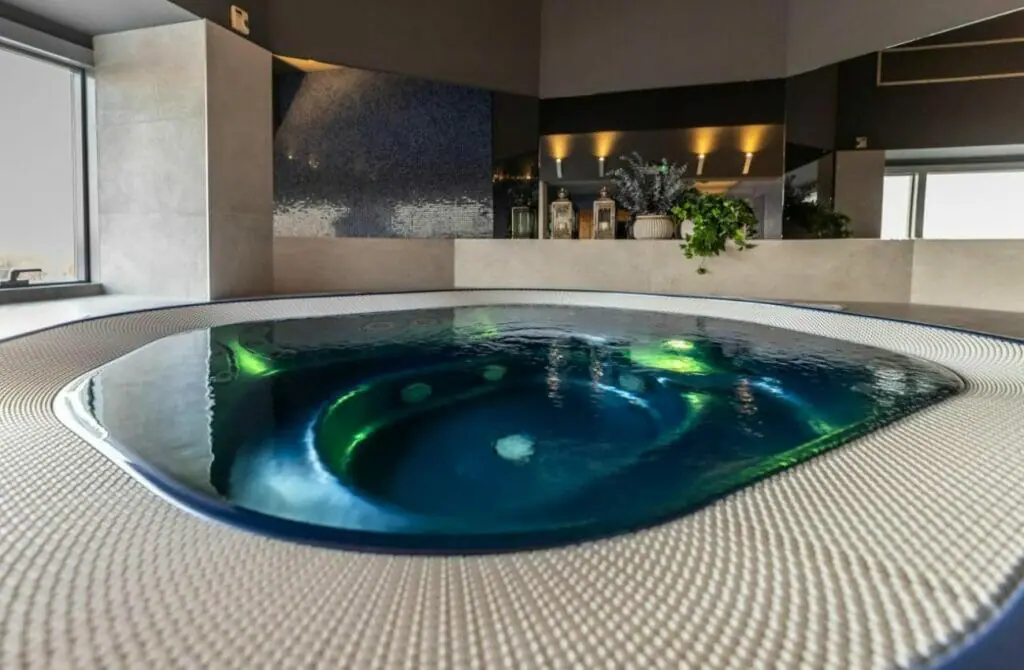 While Osijek does not have any specifically gay hotels or resorts, these are the most fabulous and pro-actively gay-friendly hotels in Osijek. There are also hundreds more hotel and hostel options in Osijek if none of these suit your desired budget, facilities or area – but these are the best hotels according to other gay travelers and us.
Whatever your needs are, Osijek has you covered.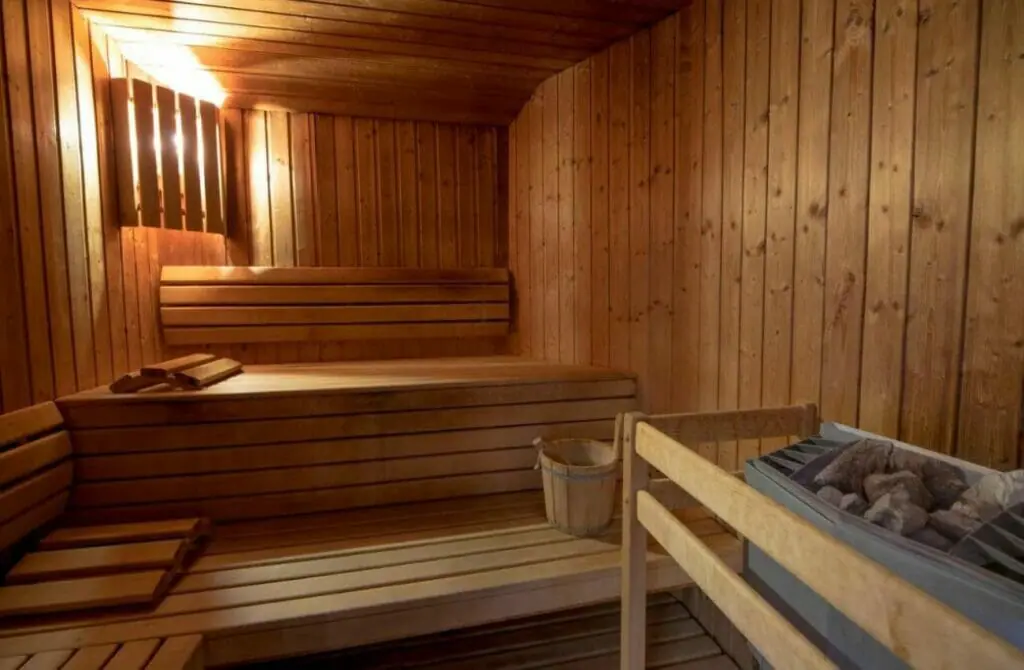 The Hotel Osijek is one of the most luxurious places to stay in Osijek. The hotel is in the town's pedestrian-only center, right next to the Drava River's bank. You will be greeted by a dedicated customer support team available 24 hours a day, seven days a week, to assist you with any need.
The rooms are spacious, and if you want to take in the breathtaking scenery, step out onto the balcony, which provides sweeping views of the neighborhood and beyond. The spacious and comfortable bed in the room will make it easy for you to relax and enjoy a good night's sleep.
The hotel's reputation for excellent dining will win you over when you step inside. The restaurant "Zimska Luka," located on the hotel's top floor and overlooks the river promenade, serves a delectable breakfast buffet each morning so that guests do not have to rush out of bed to make breakfast.
For lunch and dinner, you can also order dishes à la carte. Guests can order cigars, premium drinks, and domestic wines in the hotel lobby. Guests at the Osijek Hotel can choose from a wide variety of freshly baked pastries, sip coffee, and indulge in homemade ice cream on the terrace.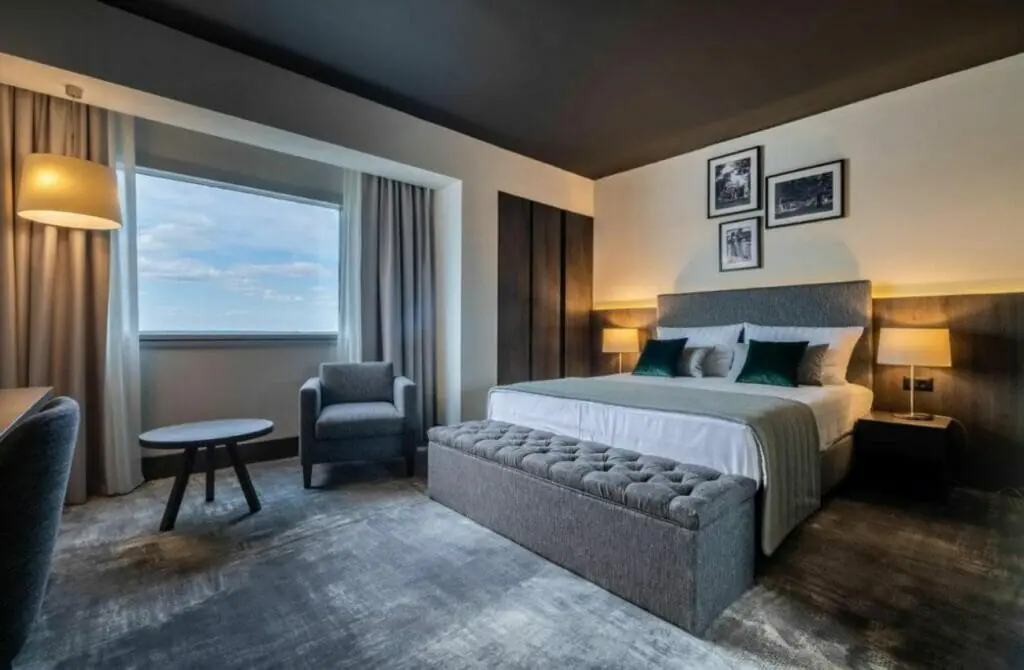 The Waldinger Hotel is a well-known landmark in Osijek that, in its unique way, serves as a symbol for the city and its people. Wrought iron fences, carved woodwork, stained glass windows, and chandeliers made of brass adorn the interior, which is decorated with a great deal of attention to detail.
This hotel provides welcoming Slavic hospitality and a one-of-a-kind atmosphere, which complement each other beautifully and make for a memorable stay.
You won't have to worry about finding a place to park your vehicle because the hotel has a large free parking lot. The rooms include a variety of convenient amenities, such as a work desk and a comfortable seating area, to ensure that guests have a pleasant stay at the hotel. There is an additional charge for using the sauna.
The hotel has not one but two full-service restaurants, as well as a café. Restaurant Club Waldinger is one of the options, and it is a modern establishment that serves modern cuisine. It is well-known for its steaks and offers a selection of wines from its wine cellar. You can also use the hotel's fitness center to keep up with your workout routine and stay in shape.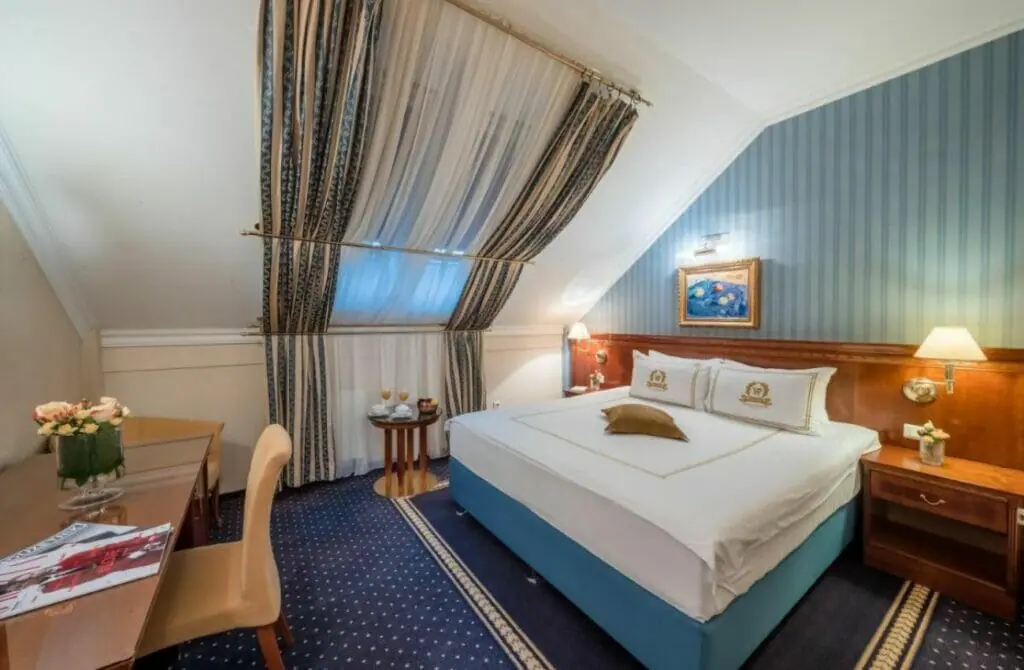 During their stay in Osijek, visitors can stay at the modern Hotel Lug. The hotel is designed to meet the fundamental needs of all guests, regardless of their financial commitments. Each room has air conditioning, a minibar, and a flat-screen television with satellite and cable channels to ensure guests have the best possible experience during their stay.
The beds are spacious and comfortable, ensuring a restful night's sleep during your stay. Each hotel room has a hairdryer, private bathroom, complimentary toiletries, and other important amenities.
During your stay at this hotel, you can keep entertained by participating in various exciting outdoor activities. Guests at the hotel have access to a tennis court. Other outdoor activities, such as mountain biking, hiking, and hunting, are available in the surrounding area.
If you arrive by car, you'll be relieved that the hotel offers free parking to all guests. You can still take advantage of this benefit if you do not bring a vehicle.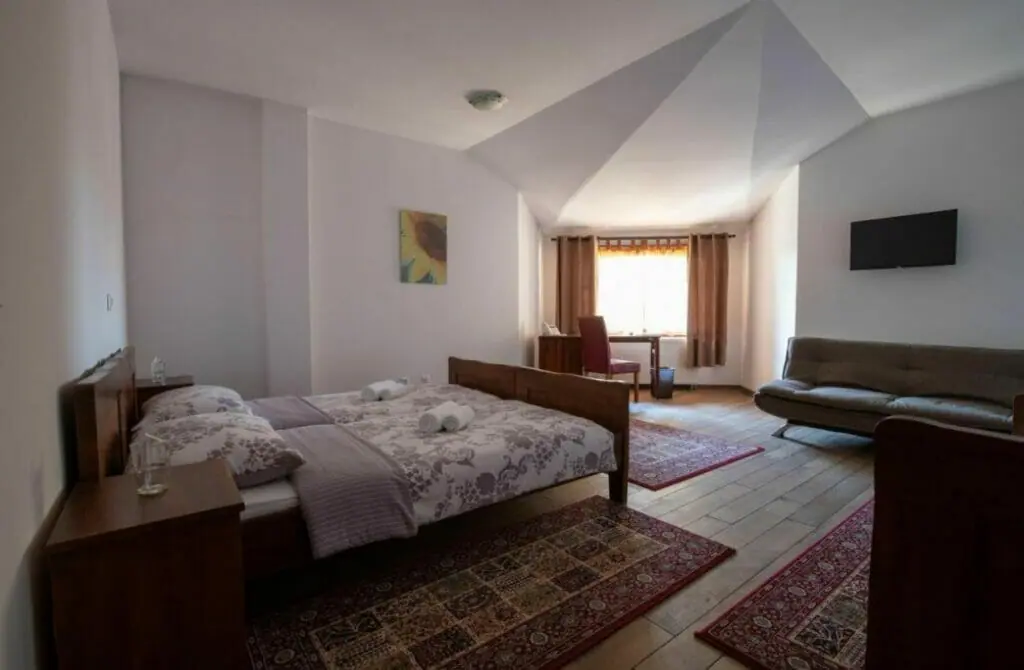 Gay Nightlife in Osijek, Croatia
Osijek has a diverse offering of nightlife venues, so if you're looking for somewhere to drink, dance, or have a good time, you won't be disappointed. Furthermore, Osijek has many establishments catering to the nightlife industry.
Most of the city's nightclubs and bars can be found near the Trg Svetog Trojstva Square. You can quench your thirst until the early morning hours by visiting one of Osijek's many late-night clubs or bars.
Exploring the gay and gay-friendly nightlife in a new city can be one of the most exciting and rewarding experiences while traveling – and Gay Osijek is no exception. Not only will you have the opportunity to meet new people and make friends, but you'll also get a taste of the local culture and learn more about the city's LGBTQ+ community.
Going out and experiencing the queer and queer-friendly nightlife in a new city can also be a great way to break out of your comfort zone and try new things. Whether dancing the night away at a gay club or mingling with locals at a gay-friendly bar, you'll have the chance to make memories and create lasting connections.
So, don't be afraid to step out of your comfort zone and explore the gay and gay-friendly nightlife in Osijek. You'll be glad you did!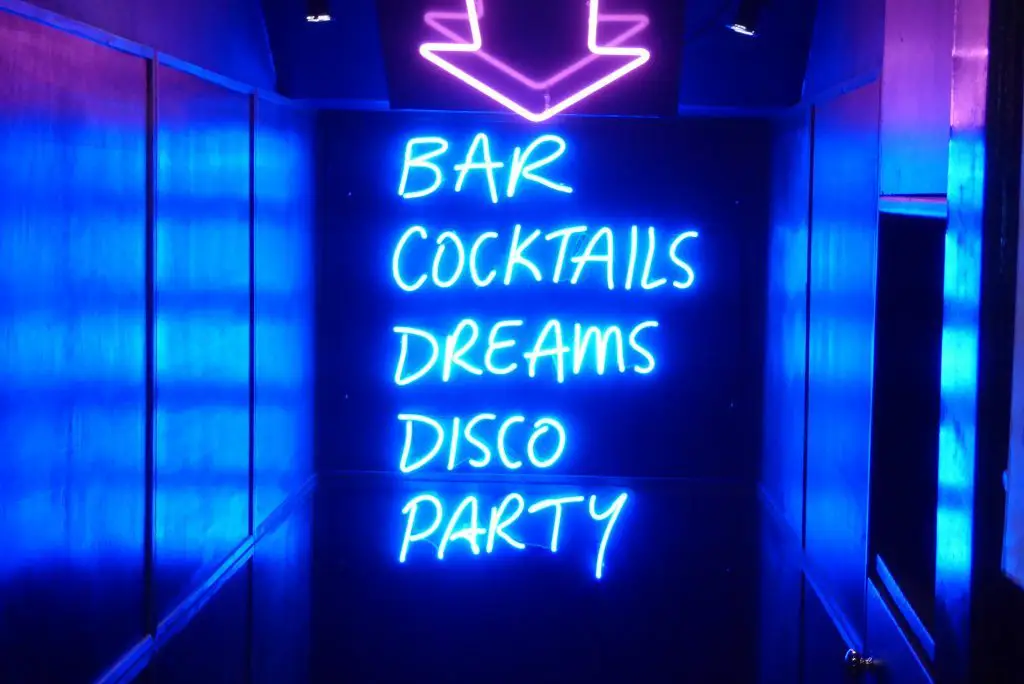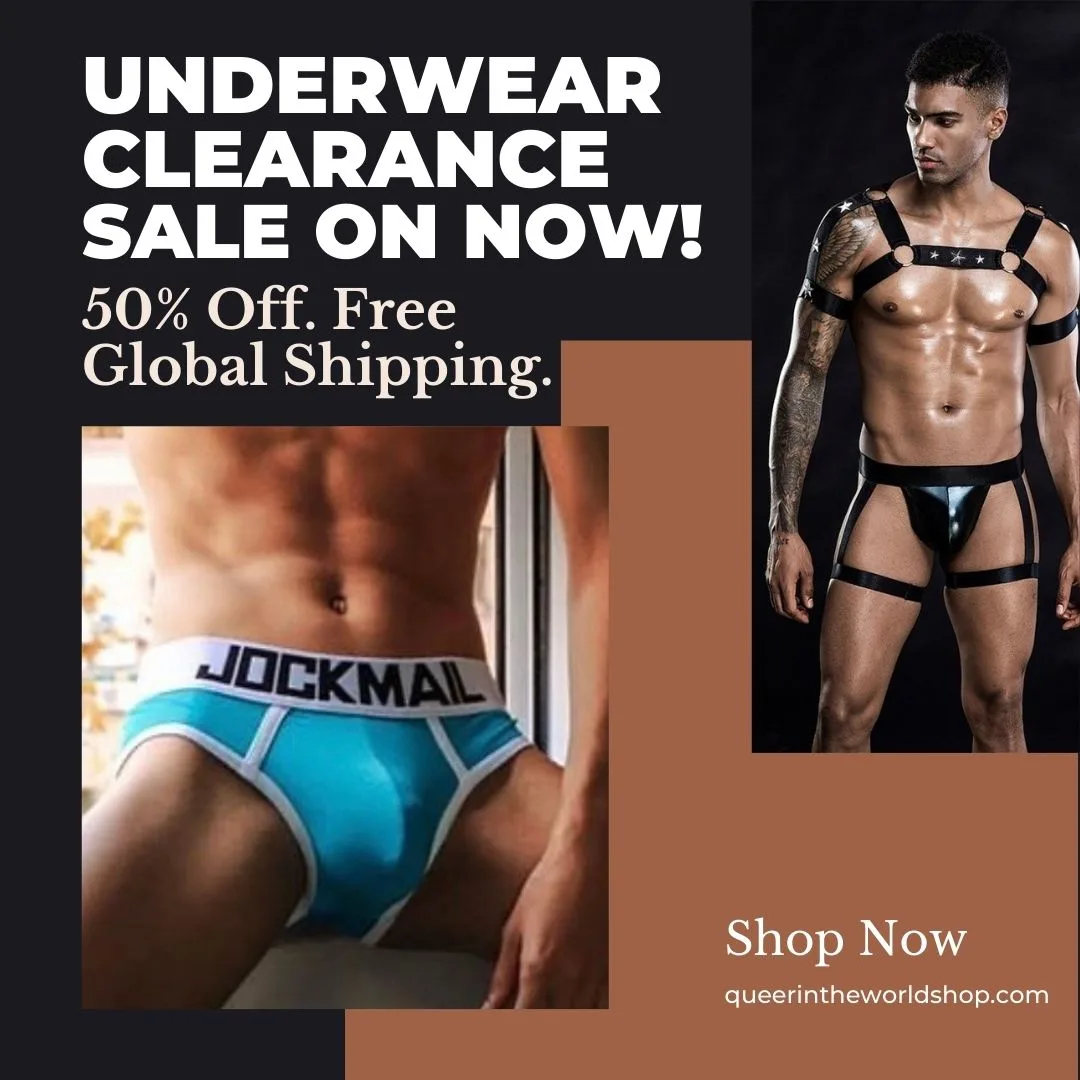 Gay-Friendly Bars and Clubs Near Osijek, Croatia
Due to the relaxed atmosphere of the gay scene throughout the country, it can be difficult to find openly gay bars and clubs in Osijek, Croatia. However, many of the city's nightlife spots are gay-friendly, allowing people of all sexual orientations and gender identities to enjoy the city's nightlife. The following establishments are regarded as among the best gay-friendly bars and clubs in the city:
At all times, classic rock fans are warmly welcomed at Amsterdam Bar. They will undoubtedly appreciate the originality of its themed design and the careful curation of its playlist. This bar is popular among beer enthusiasts because it serves dozens of different beverage varieties.
Old Bridge, designed to look like a traditional English pub, is considered one of the area's most eccentric bars. Its halls are on the building's upper levels, one in an old stone cellar and the other in the attic. This bar is well-known for its diverse clientele and extensive beer selection.
The Luckia Casino in Osijek offers the most recent versions of slot machines, American roulette, blackjack, Caribbean poker, and the wildly popular Texas hold 'em cash games and tournaments in a comfortable setting for anyone looking to have a good time while potentially winning some money.
They also provide a comfortable, climate-controlled smoking area at each event. Luckia Casino, in addition to games of chance, hosts live band performances and a variety of themed parties to replicate the atmosphere of Las Vegas, which is widely regarded as the world's most well-known destination for casinos and associated forms of entertainment.
Luckia Casino Osijek erupted in all its glory and now covers an area of 800 square meters, bringing something completely new and offering a mix of first-rate entertainment and the chance to win.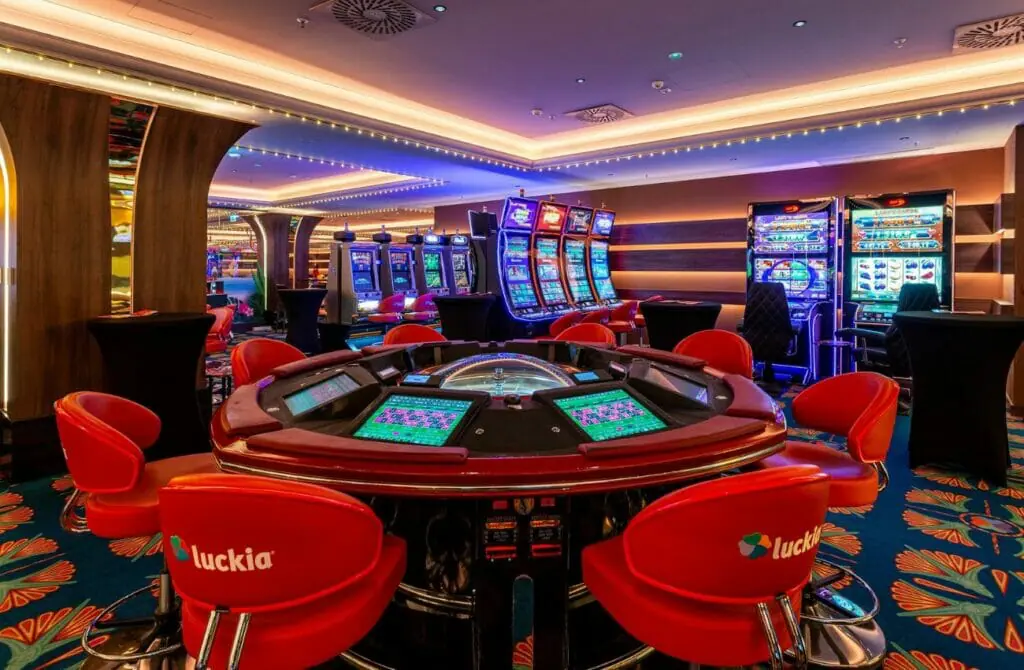 The Raptor Paintball Club in Osijek is open all year long. Because the winters in the city are not particularly cold, you can go to the club almost every day of the year. It is set in a beautiful wooded area with large playgrounds and wooden structures for guests to enjoy.
These locations would be the most pleasant and interesting to visit and explore during the warm season when outdoor recreation can be varied by hiking or having family picnics in the company of nature.
Rock and blues fans will likely enjoy the Rock Osijek Club, which hosts live music performances every weekend. The club is notable for its innovative design, and its most unusual interior feature is a car directly attached to the wall. This club is also open on weekdays and frequently hosts parties with various themes.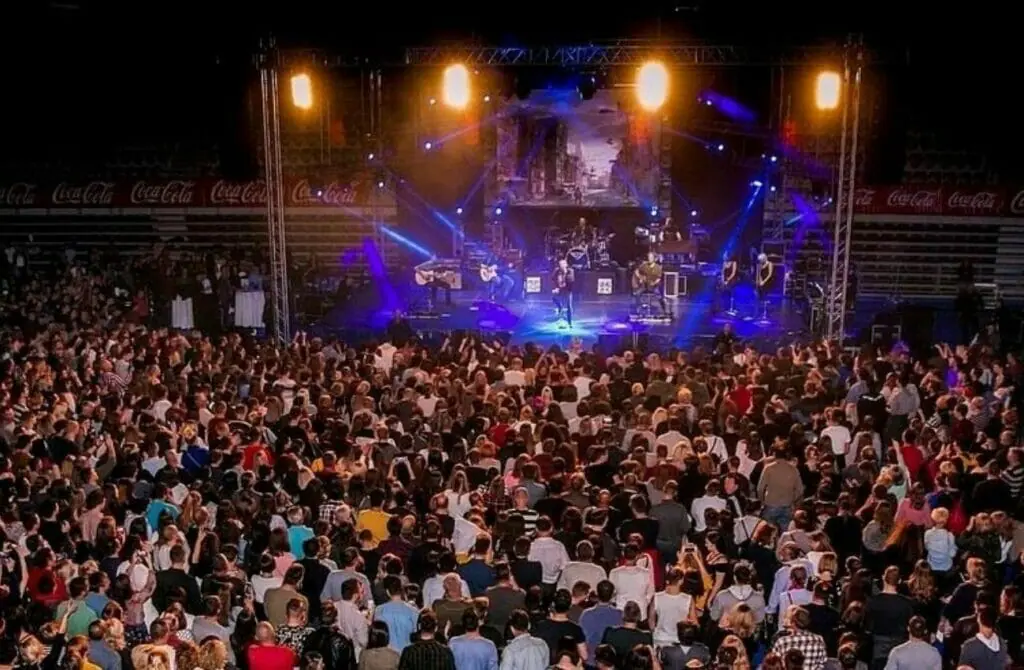 Tufna Bar, which features popular DJs spinning their tracks multiple times per week, is a great place to go if you like dancing and contemporary music. Furthermore, the bar has an original design made possible by a group of talented young artists and designers who worked together on the establishment's interior.
S.Co Bar
(Temporarily or permanently closed. If you know something, please suggest an edit.)
S.Co Bar only serves young people, with most of its customers being students from the surrounding area. Those who enjoy contemporary music and pop art will undoubtedly enjoy it. If, on the other hand, you enjoy drinking unique cocktails and beer, the bar is for you.
Saint Patrick's Bar, located directly on the grounds of an old fort, is an excellent choice for a night on the town. During the warmer months, some of the restaurant's tables are moved outside onto a terrace with views of the historic district. The bar's interior is decorated with a football theme for unknown reasons; however, football fans are not the only ones who find this place appealing.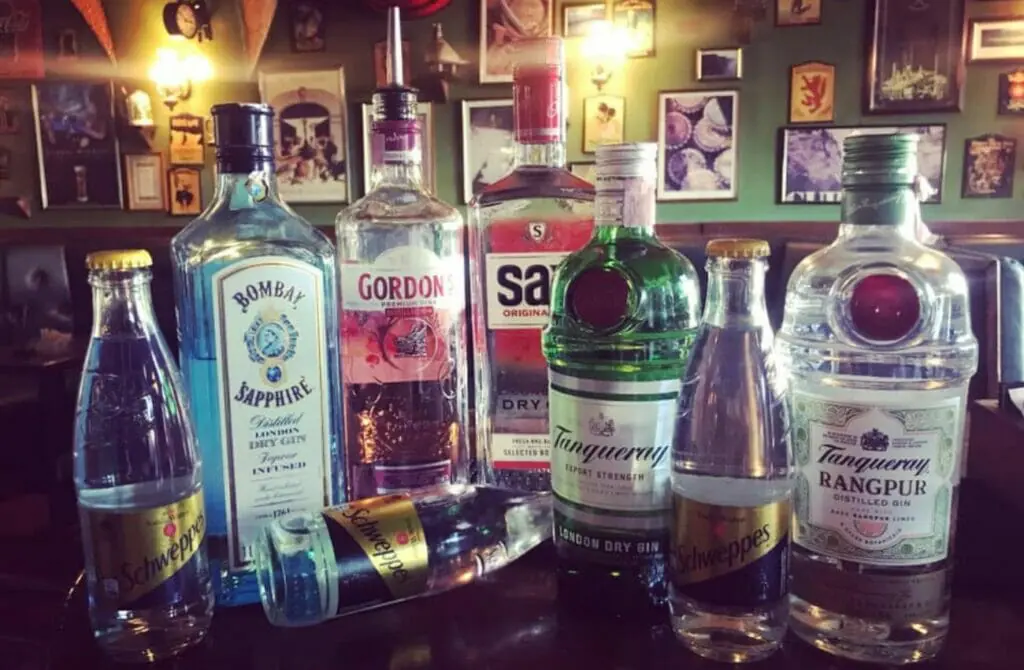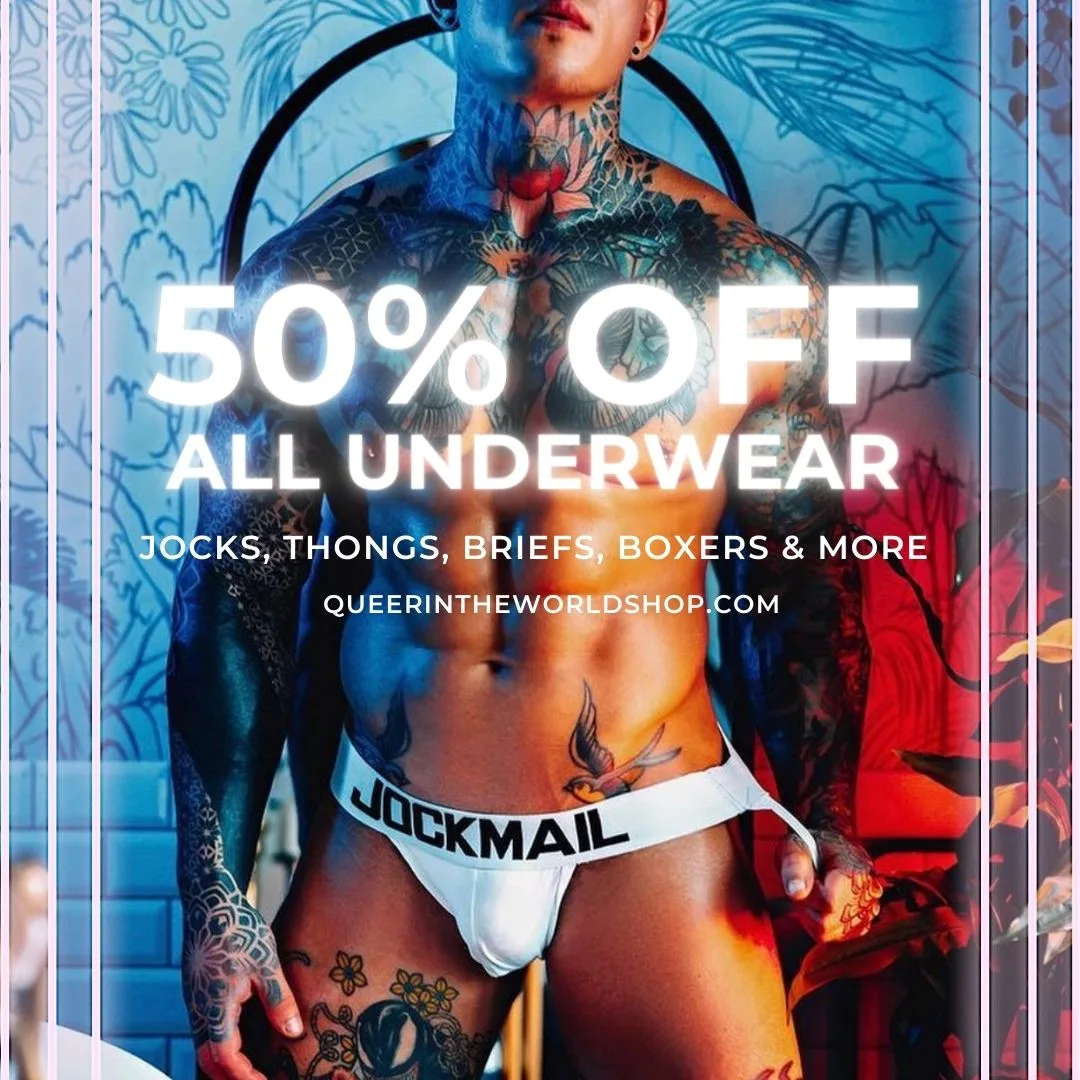 LGBT Rights in Osijek, Croatia
Although lesbian, gay, bisexual, and transgender (LGBT) people have gained more rights in Croatia in recent years, LGBT people may still face legal barriers that non-LGBT people do not. The first legislation officially recognized same-sex couples' status was a 2003 act dealing with unregistered cohabitations.
As a direct result of the results of a 2013 referendum, the current version of Croatia's Constitution only recognizes marriage as valid between a woman and a man. This rules out the possibility of couples with the same sexual orientation marrying.
Couples of the same gender have had the same legal rights as married couples of the opposite sexual orientation since the passage of the Life Partnership Act in 2014. This was not previously the case. Couples with the same sexual orientation will be able to adopt children together when the courts finally decide the case in 2022.
Couples with the same sexual orientation can apply for step-child adoption and foster care in Croatia. It is illegal in Croatia to discriminate against someone because of their sexual orientation, gender identity, or how they express their gender.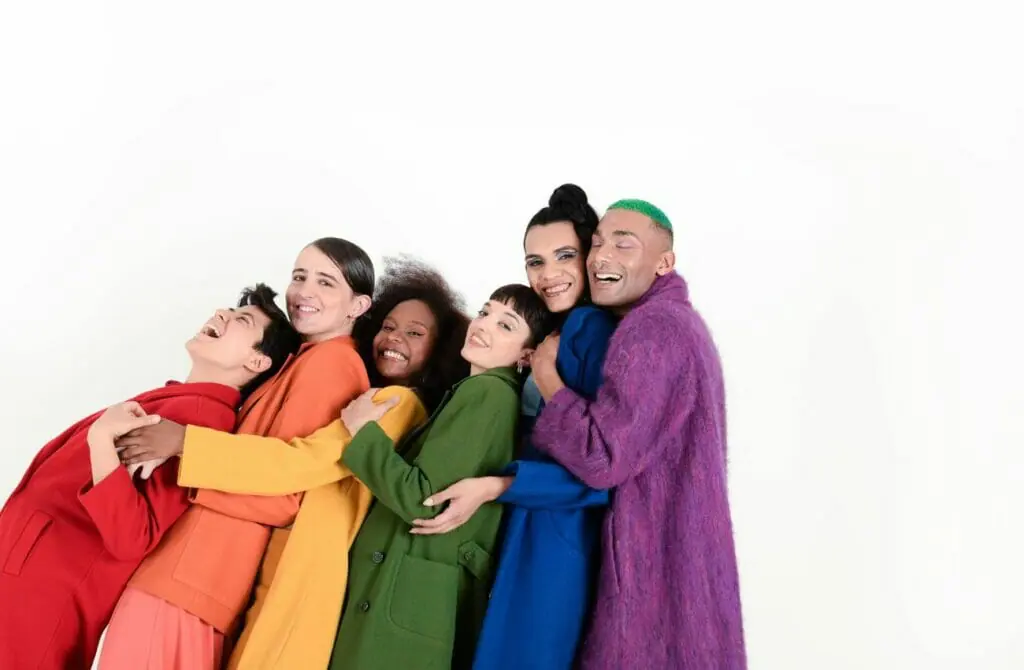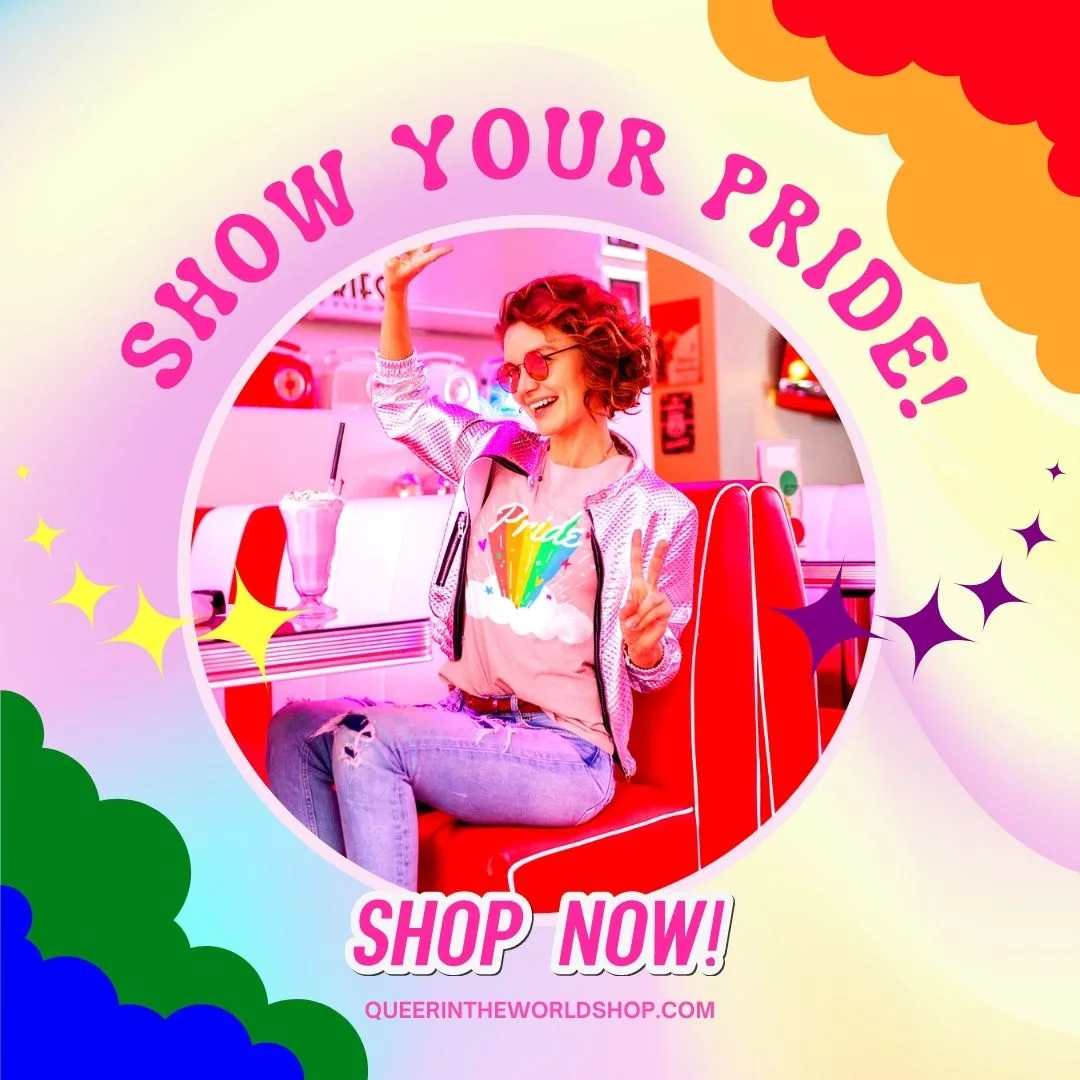 [/sc
Gay Map Of Osijek
Finding it hard to envisage where everything is in Osijek? Hopefully, this queer-centric map helps where we have marked all the bars, clubs, parties, hotels, saunas, massages, and more will help you stay in the spot best suited to you!