If there's one thing we love while traveling the world, it's a gem of a bookstore to get lost in. After all, exploring a good book is a kind of traveling in itself (albeit with less jetlag) and something we all need more of in our lives because reading is WHAT?! FUNDAMENTAL!
If this independent bookstore we stumble into while exploring a new place happens to be a LGBT one, well our little hearts might just explode with happiness. Gay bookstores are amazing places that nurture and support the queer community, providing both a space where we can feel comfortable and all kinds of gay literary treats.
Whether you're looking for queer graphic novels, further reading about the trans experience, gay young adult fiction that can speak to the younger generation, novels where you see the LGBT experience truly represented, queer bookshops will help you find what you're looking for – and perhaps more, besides.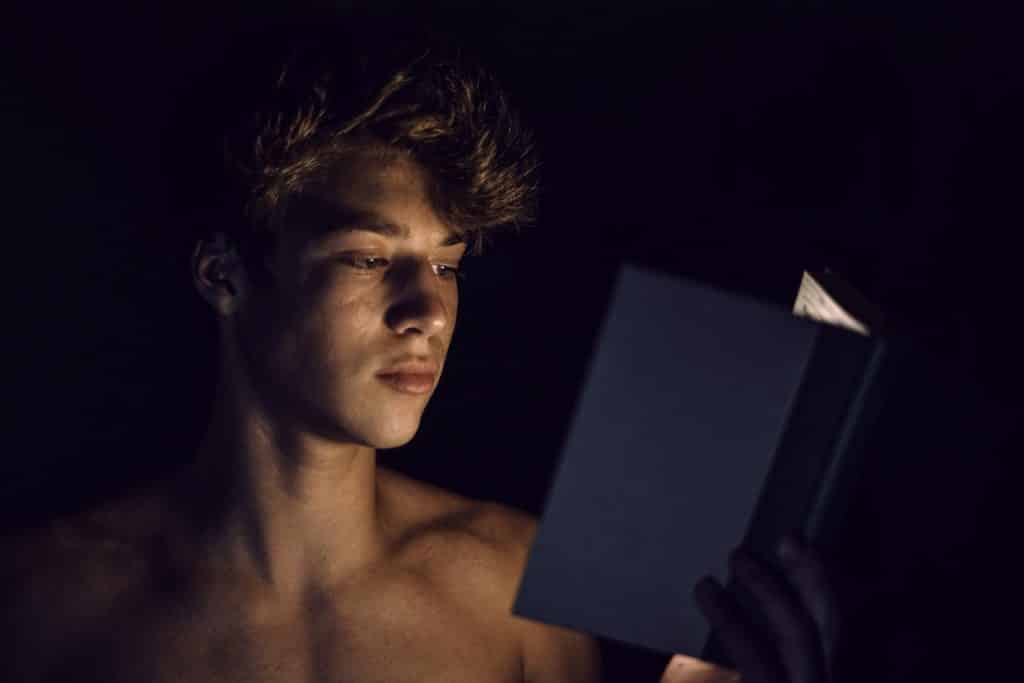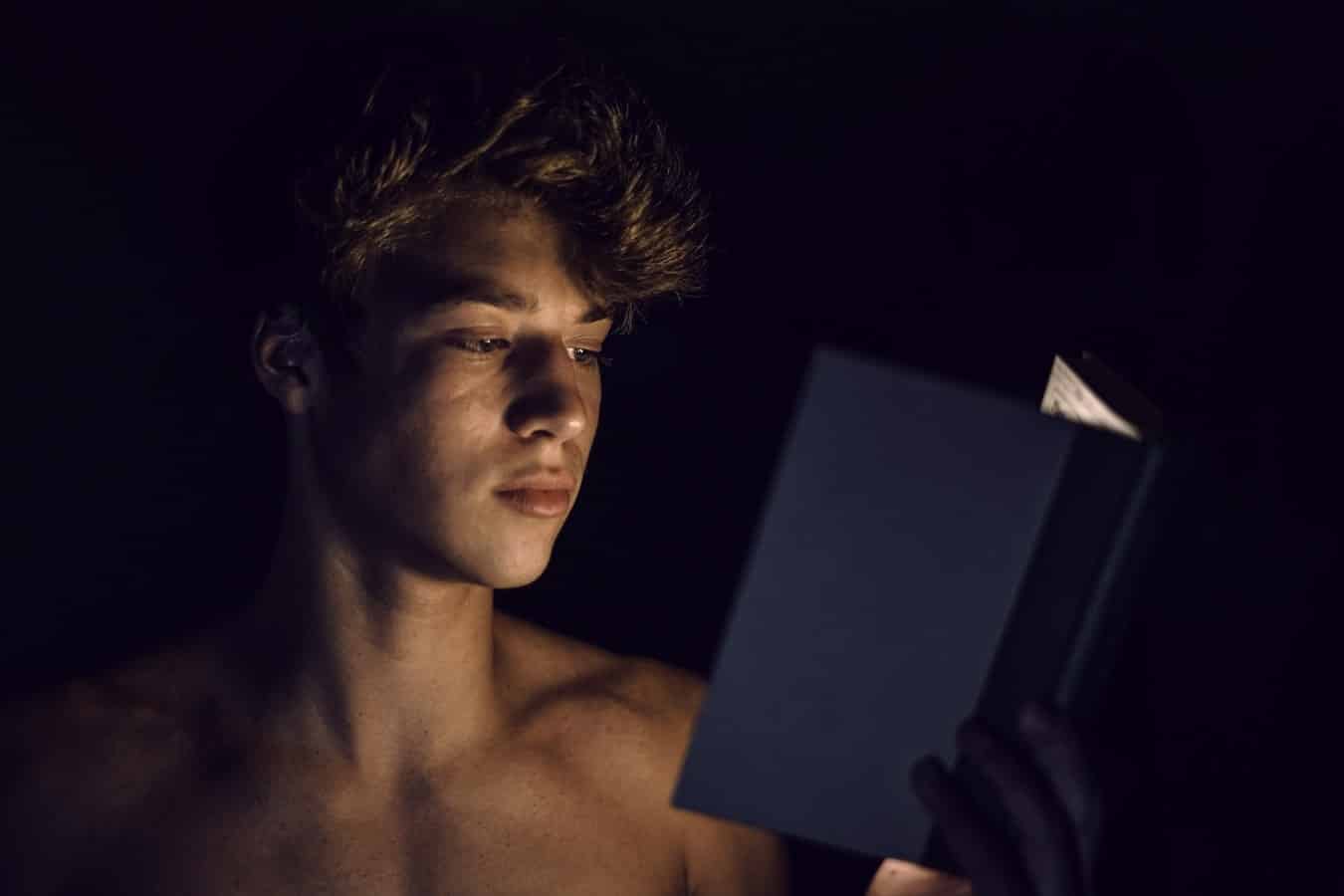 It's particularly great while travelling as these are spaces where you know you'll find like-minded people, and learn more about the LGBT community in this new place. You'll connect with local queer history and events taking place while you're there; you might even connect with a handsome local browsing the stacks for gay romance novel.
Sadly, thanks to the relentless march of Amazon and megastores, local bookshops, particularly local gay bookstores, have been closing down around the world. It's a loss for all the reasons we mentioned above, but luckily (as we know well!), the queer community won't go down without a fight and there are still some amazing gay bookstores around the world that are well-worth planning a trip around.
Tell you more? Of course, we will – read on!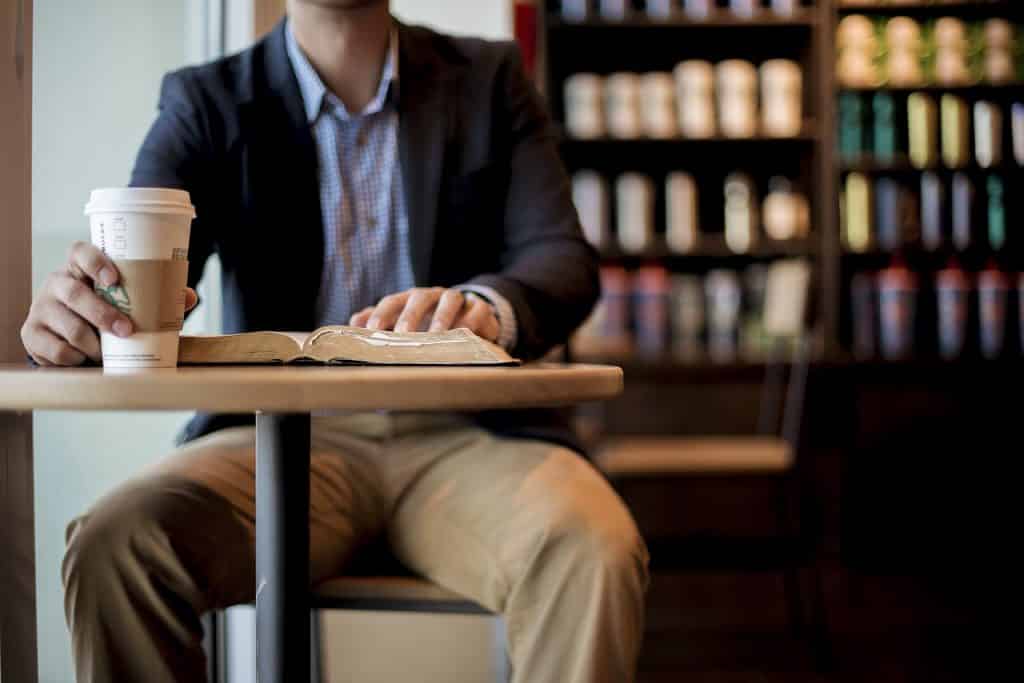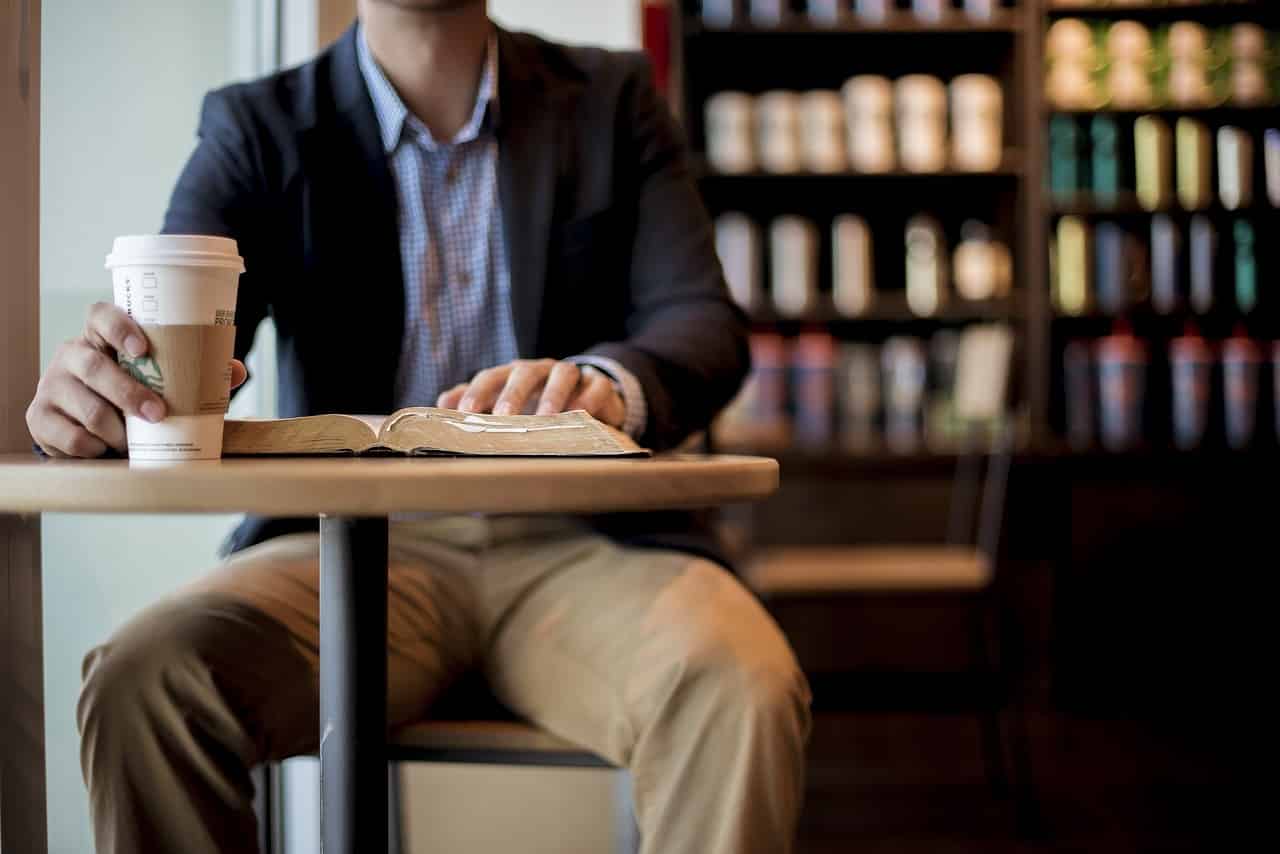 10 Fabulous Gay Bookstores To Plan Your Queer Travels Around! 📚
The first gay bookstore in Germany can be found in Schoenberg, in the heart of Berlin's gay district. It was founded back in 1978 and moved to its current location in 2013; throughout its 40-plus-year history it has been a progressive place for the queer community to find representation and a voice. While there's a bit of erotica, that's not the main focus, with the shop having an emphasis on more serious fiction and academia, as well as travel writing (we're in!) and children's books.
Prinz Eisenherz translates as Prince Valiant, a name taken from a 1937 comic-book character – and could there be a more inspiring name for a gay bookstore? It symbolises what this show has meant and continues to mean for the queer community in Berlin. Come along and find something just for you among the 12,000 books here!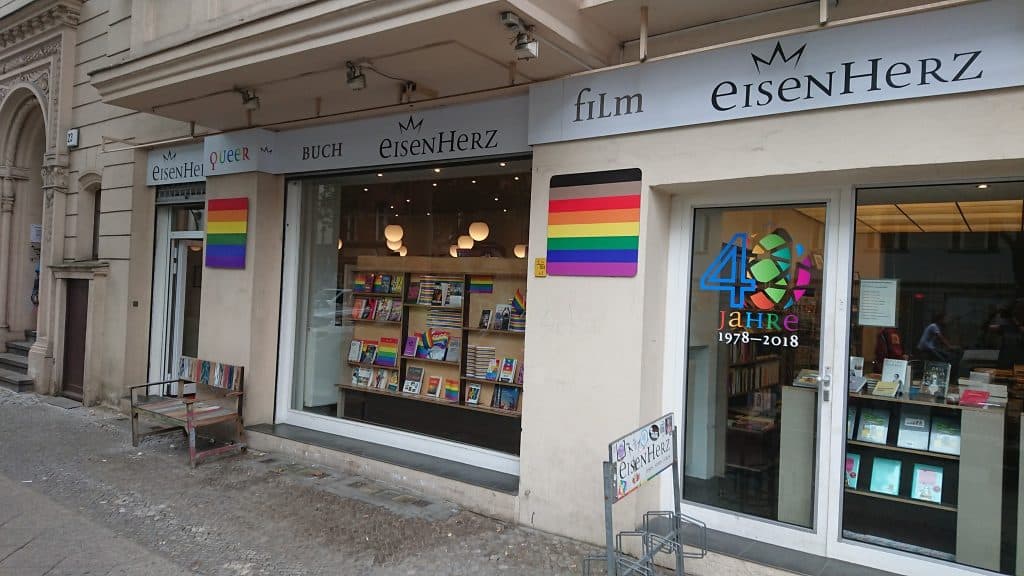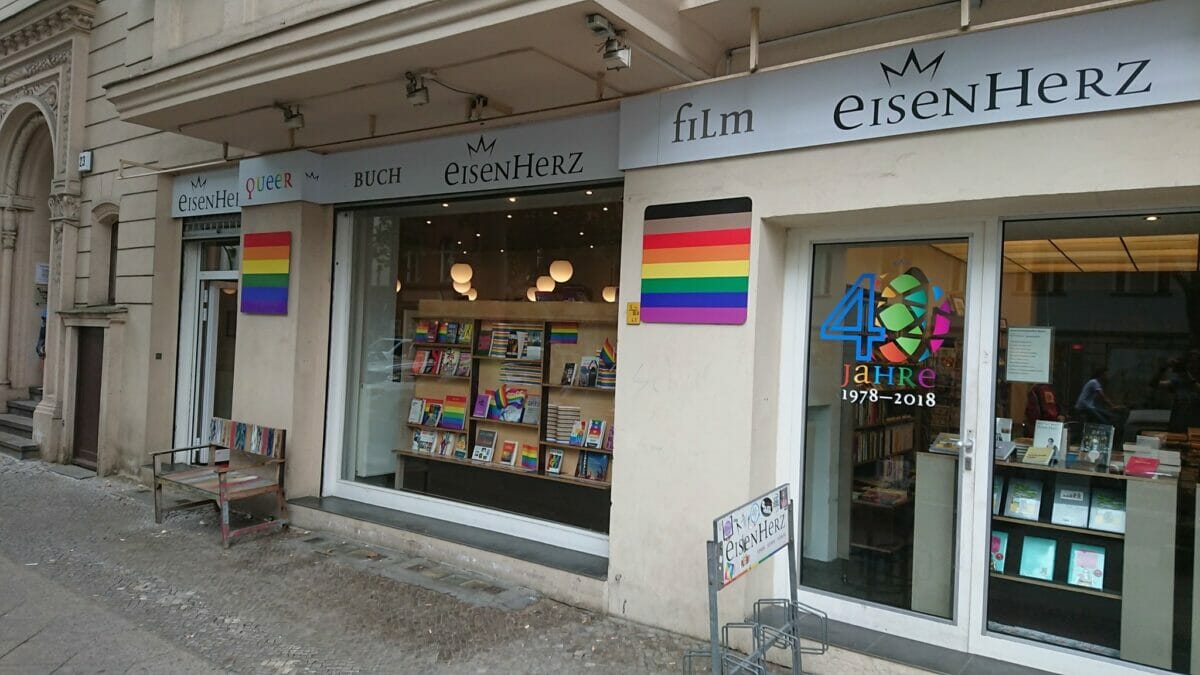 You know how we said there are only two gay bookstores in the UK? Well, this is the second one, the recently-opened (2018) LGBTQ book shop in the Govanhill area. If you're planning a trip to Glasgow, Scotland (which you should!), definitely plan to visit this queer-friendly bookstore where every book has a queer character, narrative or is written by a member of the LGBT community.
The wife-and-wife partnership who opened the shop wanted to create a space where queer customers could feel comfortable and safe browsing material that represented them; they also felt a responsibility to be visible. It's been incredibly successful so far, something which brings joy to our hearts; not only for its amazing collection of books, but also for the workshops, services and events that take place. It even becomes a temporary barber shop once a week! It might be new on the scene, but Category Is Books is a really special place.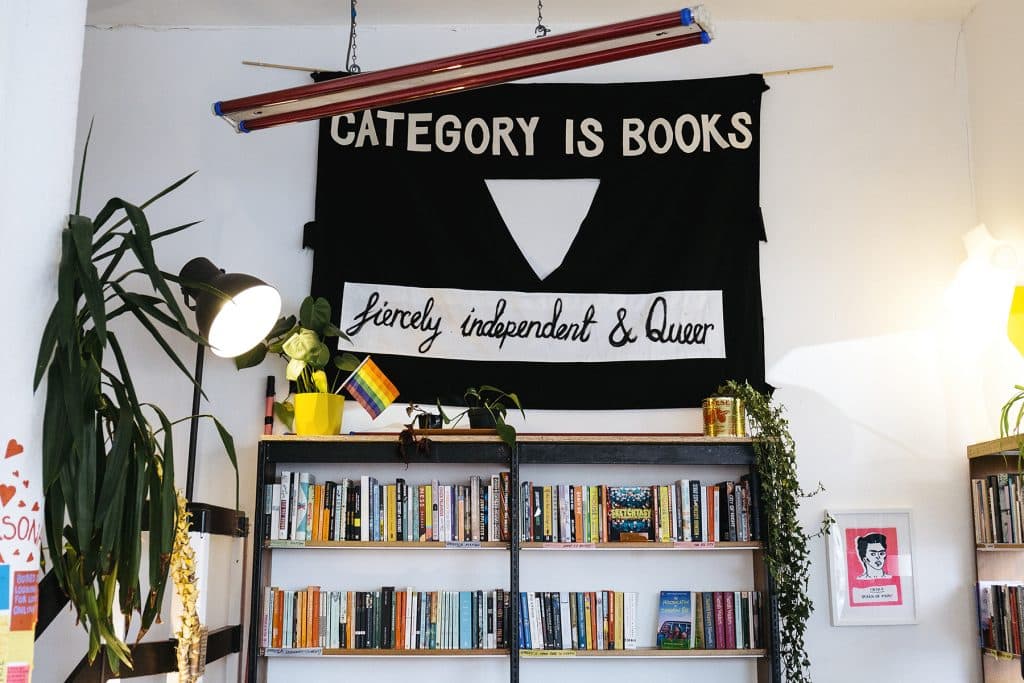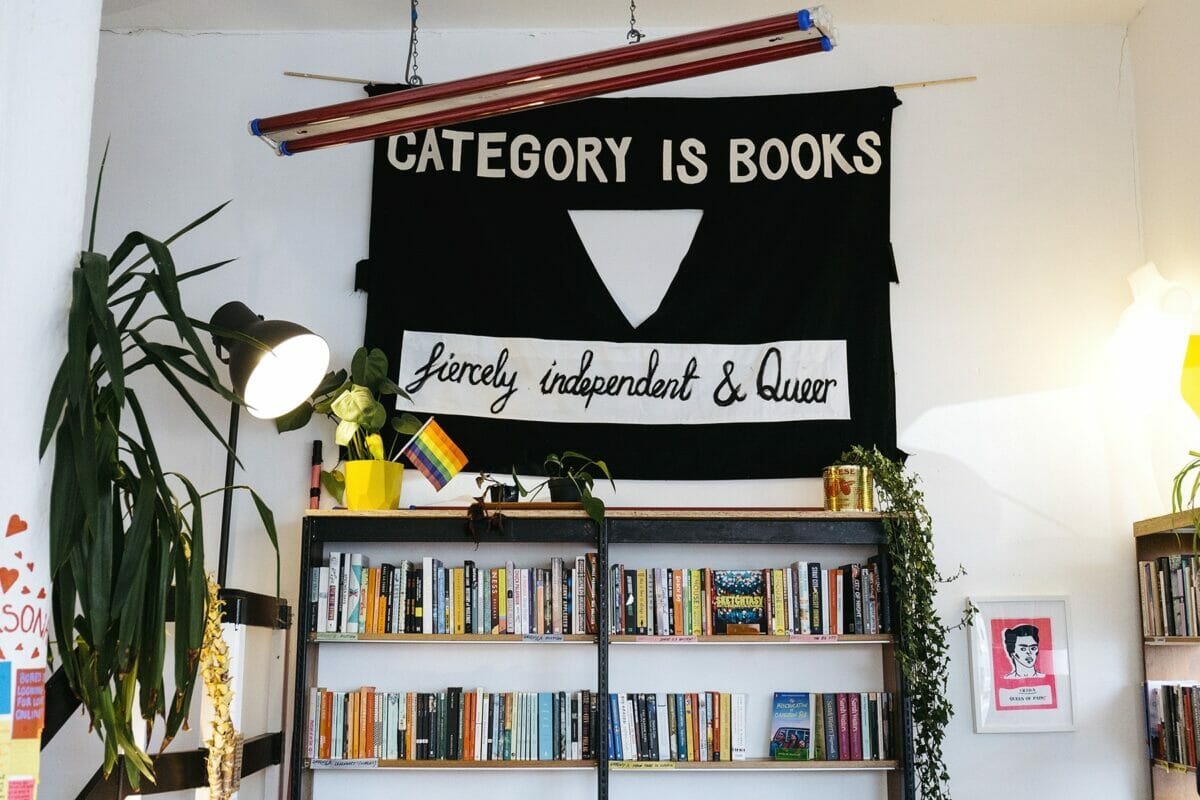 This is definitely a bookstore with a party spirit, as can be evidenced by the DJ-sets they have around Mardi Gras time, the Sexy Santa in-store for Christmas and the shirtless models who occasionally 'help out' at book signings. That's not to take away from the enormous impact The Bookshop has had for the queer community in Sydney over the 35 years it's been in action. This narrow store with gorgeous hardwood floors with its amazing array of books has provided a place for LGBT people to find themselves (and sometimes someone else in the magazine section!).
You'll always find it busy with customers, which is incredibly positive considering how many shutdowns there have been on this strip of Oxford Street, once known as the 'Golden Mile' of Gay Sydney. Head here on your next visit in this fabulous city to explore the stacks, picking up Aussie specialties, a sexy bear calendar or the latest in gay fiction (On Earth We're Briefly Gorgeous by Ocean Vuong is a current favourite).
Not to get too heavy on you, but one of the things we love about travelling is discovering places like these gay bookstores – and increasingly, we feel like there's a responsibility to support them, to stop disinterest or prejudice shutting down these kinds of safe spaces. That's why we encourage you to plan your adventures to include trips to independent queer businesses.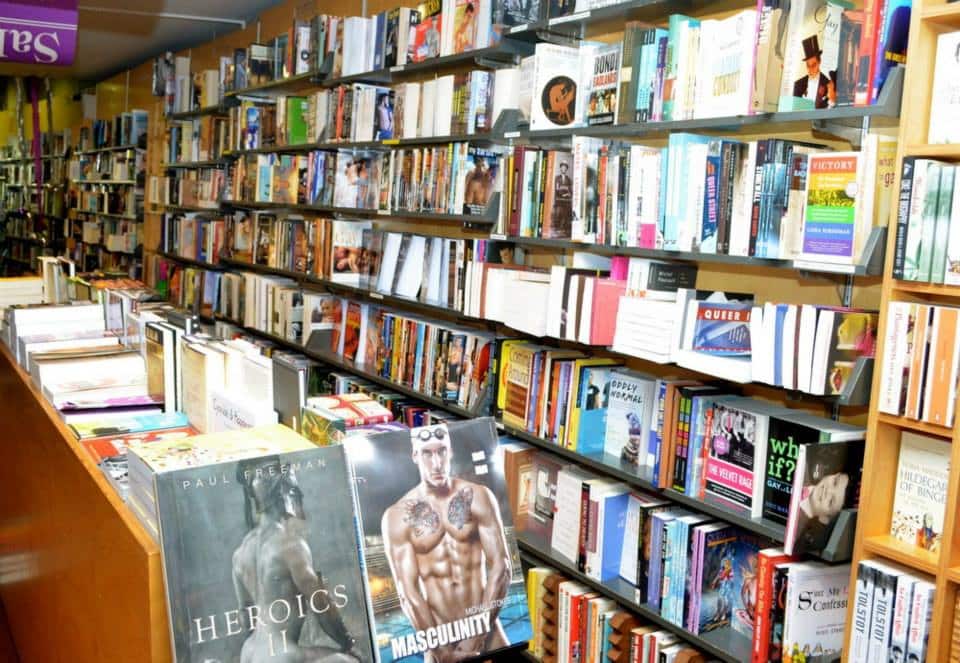 Open since 1991, this jam-packed bookstore is so much more than a bookstore – it's almost like a Tardis inside, with endless stacks and shelves offering a diverse range of LGBT-related literature, that can then be briskly wheeled away to turn the space into the Hare Hole performance venue. Here you can attend spoken word events, regular meet-ups and the famous Rapid Fire where 12 writers get 6 minutes each to speak.
It's a true, vibrant hub for the queer community both based in Melbourne and passing through. Come for a biography and you might leave with that, fanzines, a gender-diverse children's book and a cheeky bit of erotica. It's so positive to see that the shop has such a big section on rainbow families and assisted reproduction families – showing that it really is a place for everyone.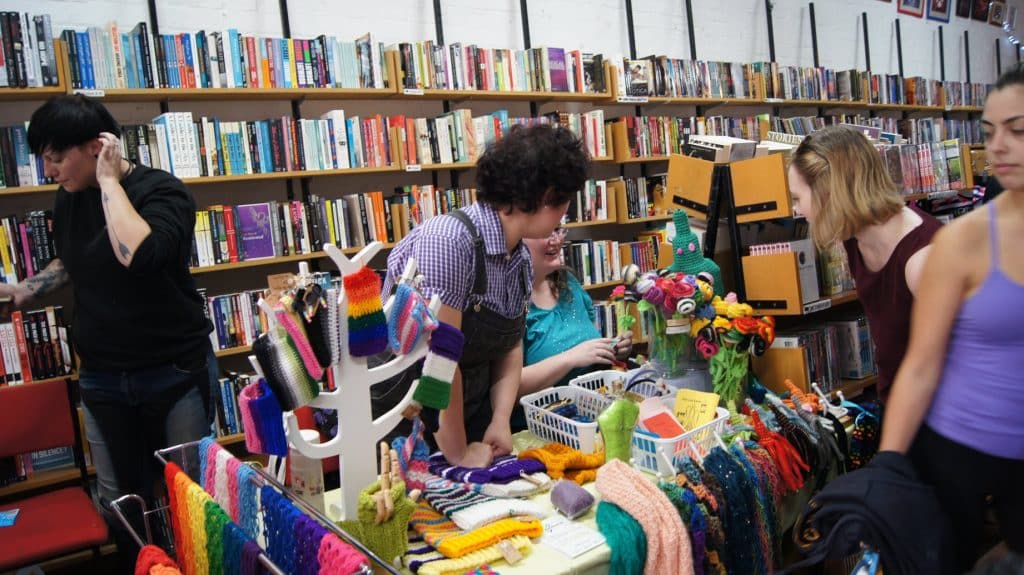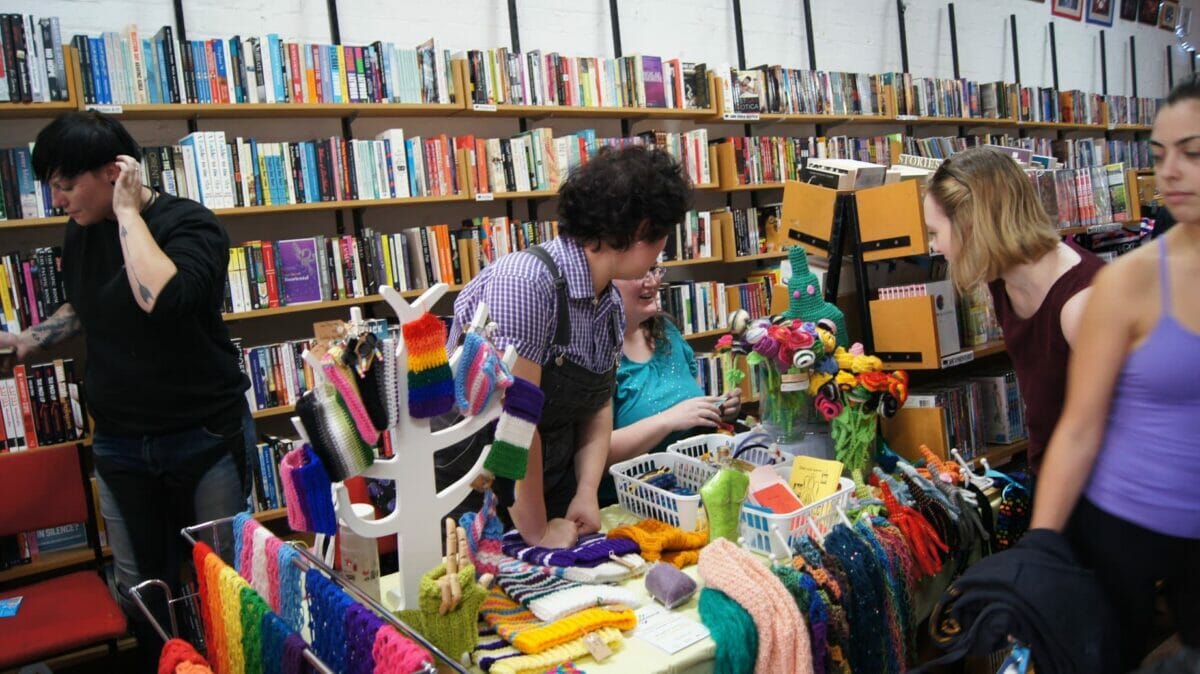 There are only two specifically gay bookstores in the UK – and this is the only one in England. Taking its name from the 1950 Ivor Novello musical, it was set up by a gay socialist group in 1979. From its position in Bloomsbury, it provides resources and a meeting place for gay men and lesbians. It's survived raids in the 80s and the threat of closure in the early 2000s to remain a vibrant hub and source of knowledge. There's a great range of stock, which initially had to be imported in large part from the US, loads of fun events and friendly staff.
It used to host plenty of musical evenings, and although its piano is long gone, it's still a place for lots of meet-ups, including the Lesbian Discussion Group and TransLondon. Sarah Waters, an admirer of the shop, said that "stepping through the door felt like an act of self-affirmation" – so head to London and step through that door, we urge you!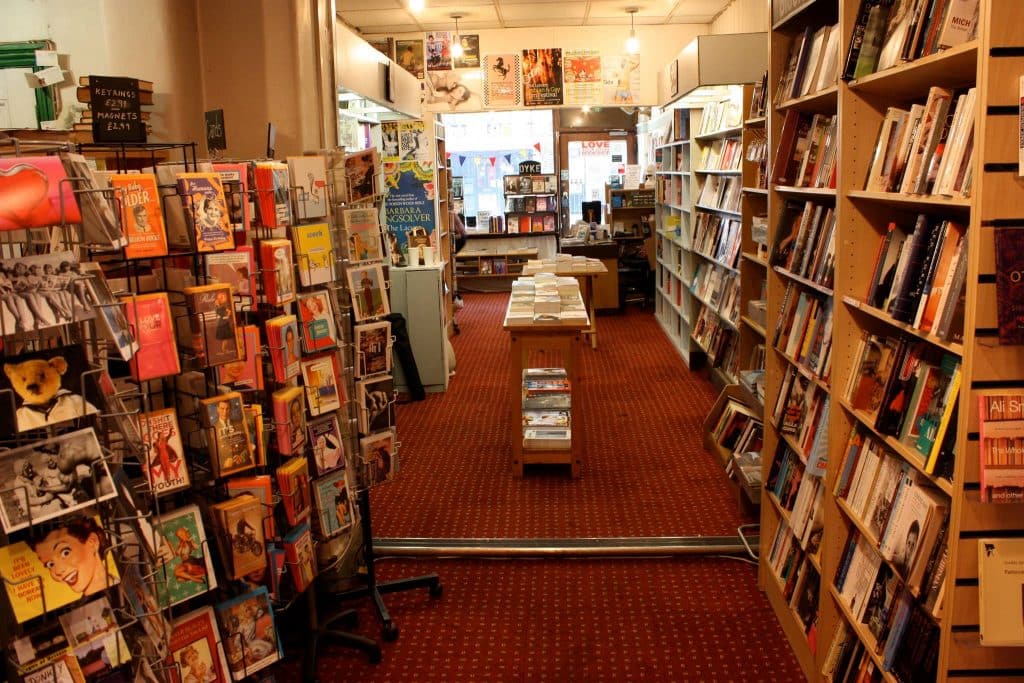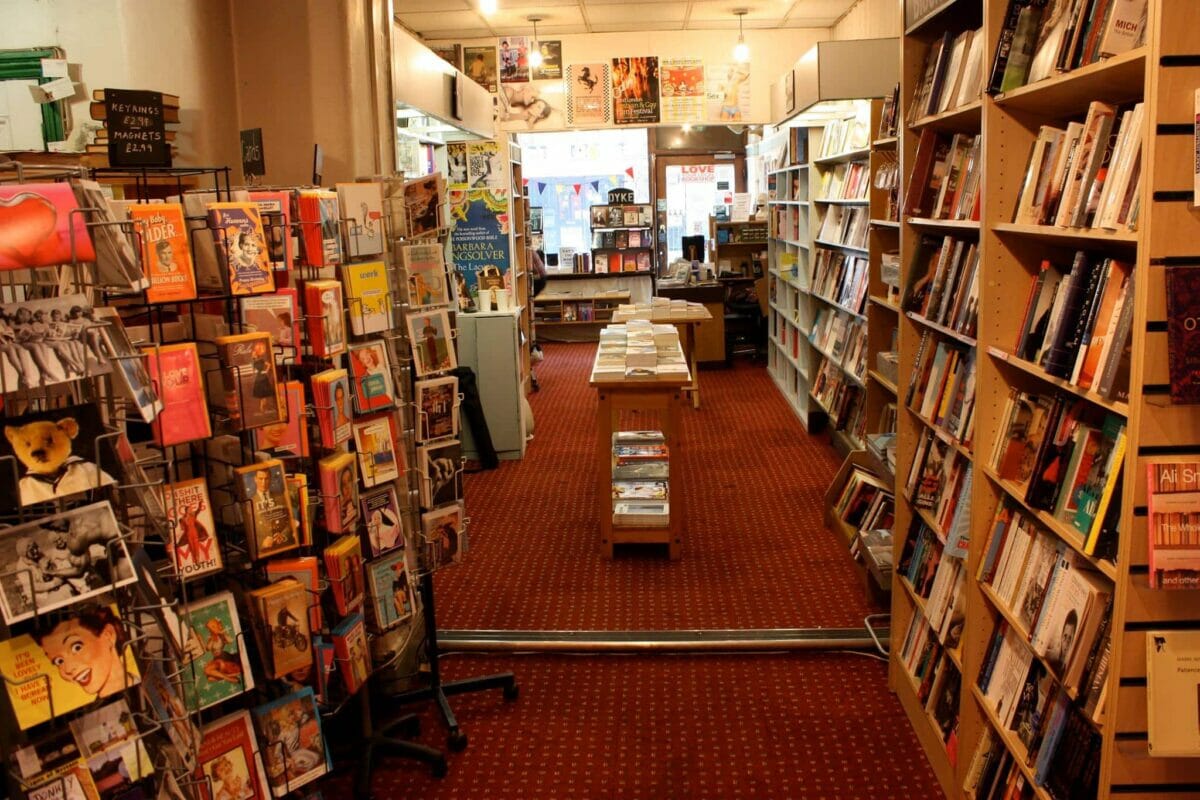 Another world-famous gay bookstore is Little Sister's in the Davie Village part of Vancouver. Unfortunately, it has partly been made so famous because of its legal battles due to prejudices in customs resulting in its shipments being delayed. In fact, these difficulties were used as a sub-plot in the 1999 film Better Than Chocolate (worth a watch, FYI).
But it has a right to be famous beyond its struggles, because it's an absolute joy of a bookshop. The original owners were fed up with being unable to access gay and lesbian books so opened it up in 1983. Since then its grown to become an integral part of Vancouver's gay scene, a place where visitors can find anything they're looking for, from books to magazines to toys, even. Let the neon sign entice you in to an Aladdin's cave of queer literature.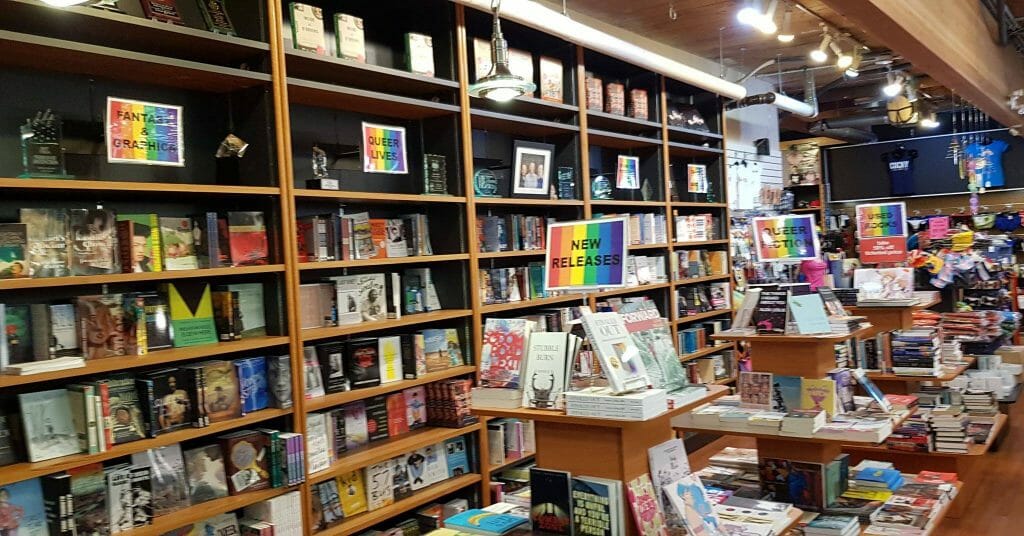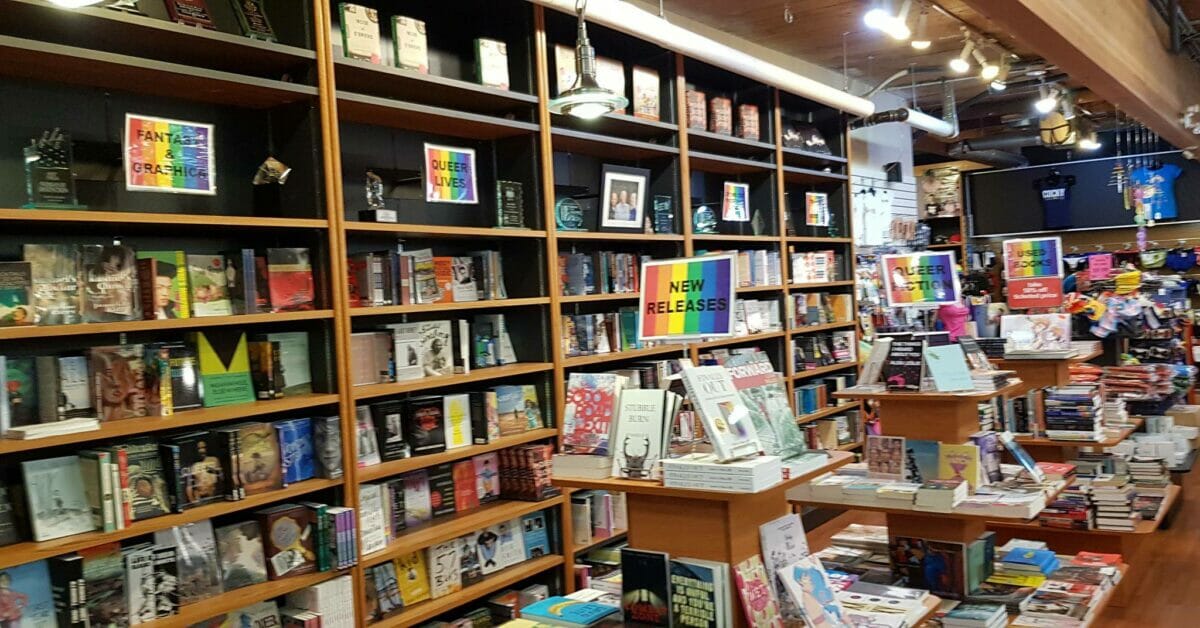 If you're going to San Francisco, make sure you head to Dog-Eared Books in Castro (not quite how the song goes, but pretty close, right!?). It's the second location for this local bookstore, which has been supplying the LGBT community with books since 1992. It thrived in Valencia and went on to open this turquoise-coloured store in the Castro in 2016.
It's a light, airy and bright space, with art on any wall space that isn't already covered with some well-stocked shelves. We could happily spend hours browsing the stacks, unearthing new treasures. It's a general interest store, so there's a little bit of everything – reflecting the diversity of its San Francisco audience. Definitely one to plan your next gaycation to the States around.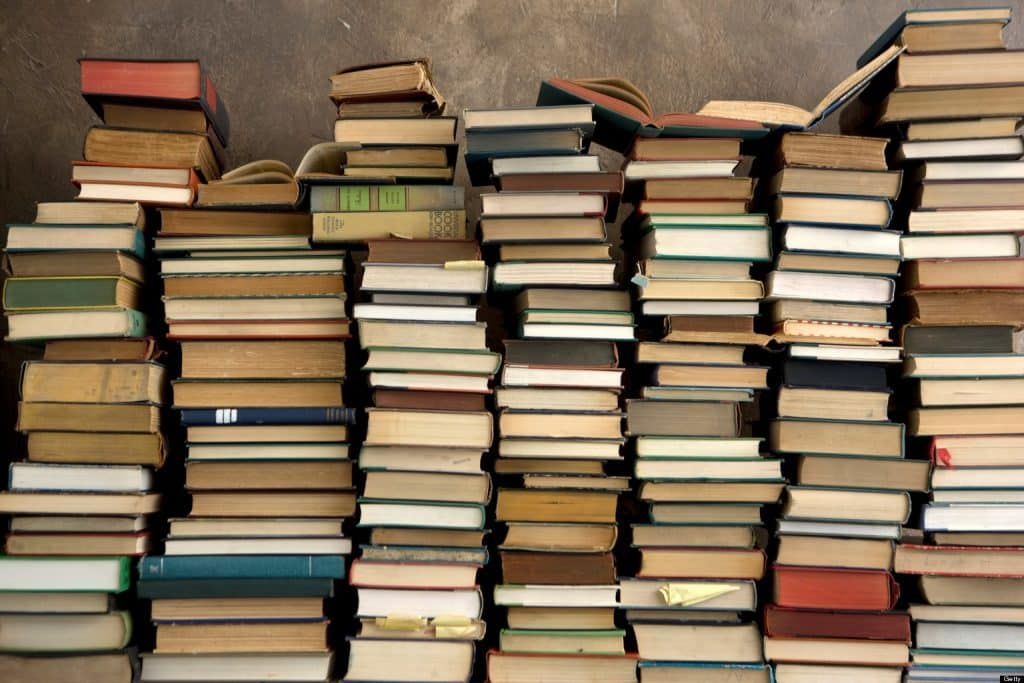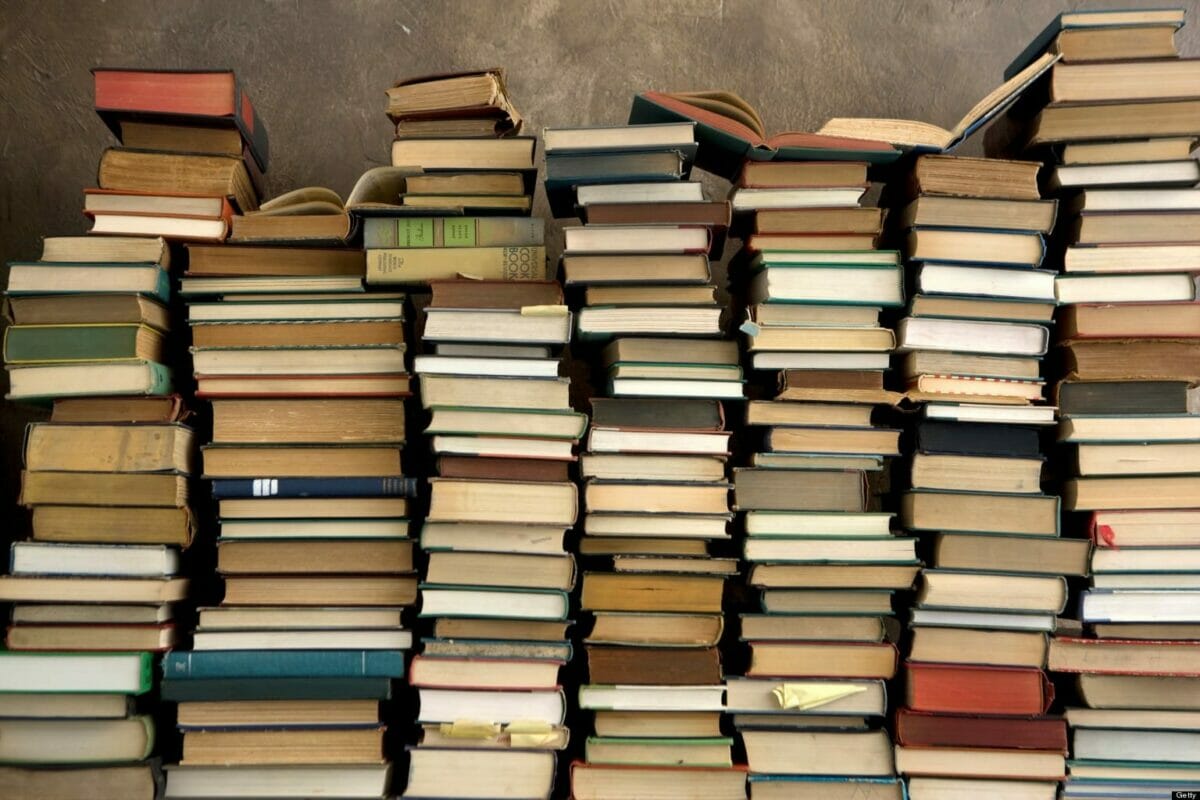 Speaking of hidden gems, Austin as a whole is definitely one! With tons of quirky, local spots, it's a place to plan a trip to even if you've never considered it a priority destination. Once you get there, make a beeline for the fabulously proud, queer and feminist bookstore that's been broadening Austin's horizons for over 40 years.
Made distinctive by its purple awning (the colour of royalty, don't'cha know?), inside you'll find queer posters among the vast range of books on offer. While they showcase women writers and feminist topics, the books are in no way limited to that. Once you've picked up a book, why not return for one of the book groups to discuss your find? Everyone's welcome – a true mantra of Book Woman.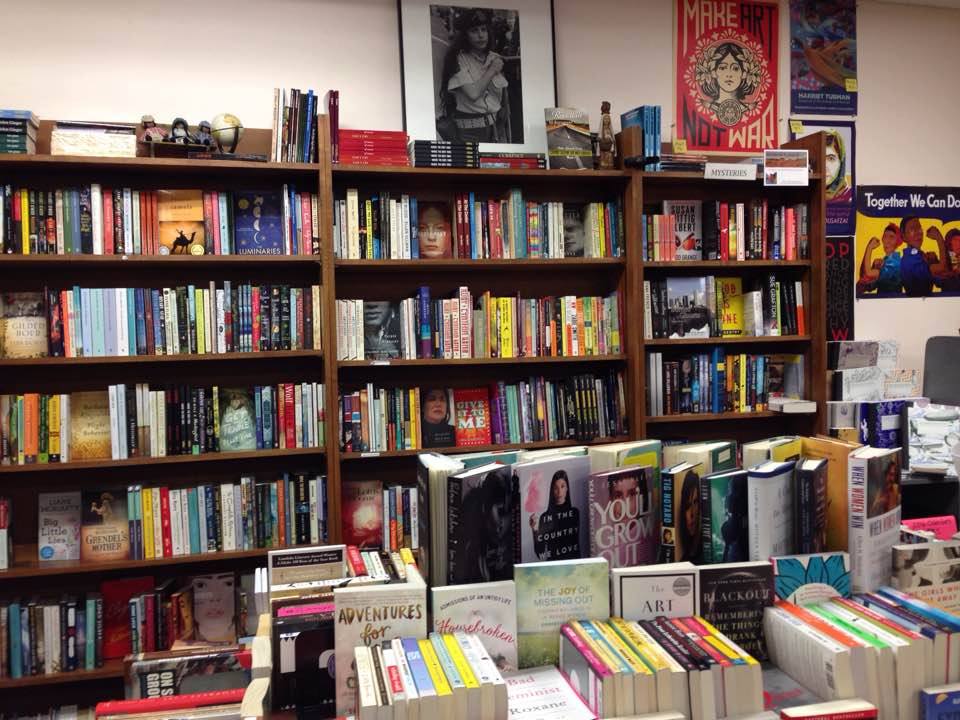 On the ground floor of a red-brick apartment building with bay windows and a pink fire escape, you'll find one of the oldest independent bookshops in Chicago – and one of its only gay bookstores, too. Book clubs, knowledgeable staff and a passionate focus on the written word make this a vibrant pillar of the community in Lakeview. What really makes Unabridged Bookstore stand out is single-minded mission – the owner is a self-confessed "bookstore purist" who felt no need to sell gifts, coffee or e-books.
The result is a well-stocked selection of titles that the incredible staff seem to know inside out. Handwritten yellow notecards adorn the shelves with the staff's personal recommendations – they also have a section for this on the website. It's become known for its collection of well-known and obscure queer literature, as well as general interest titles. Be warned: you might think you're just going to pop in for 10 minutes, but you could end up there for hours!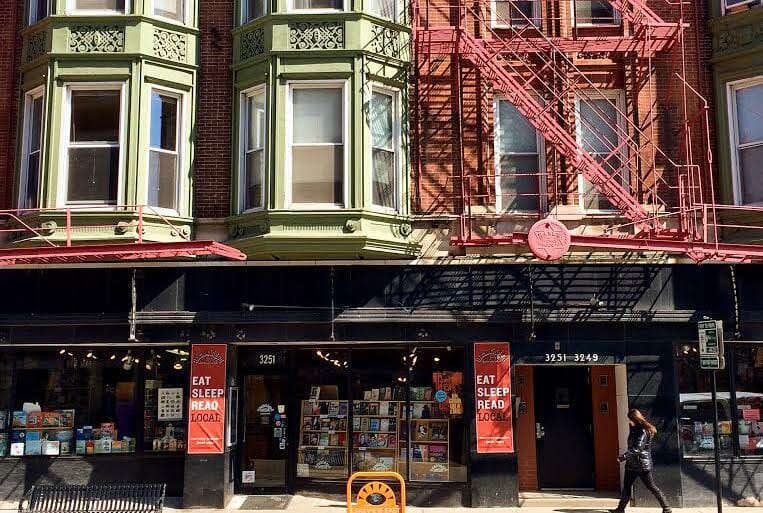 Apparently the first LGBT store and bookstore in Taiwan, GinGin Books announces itself to passers-by with a rainbow flag, butterfly lanterns and a pink sign amidst the concrete walls. It opened back in 1999 in an art district but in the decades since, it's become an art and cultural destination in its own right. We love the carefully-curated pink bookshelves that display not only books, but art and even tank tops as well.
It's in somewhere like Taipei that the importance of the gay bookshop becomes even more clear – as it's so rare to find, it's vital that the LGBT community in Taiwan have this space to meet and learn. The owner has battled legal challenges and prejudice but maintains his humour and his politics. 100% a place to visit: not only are you supporting a great institution, you're sure to find some good gifts or reading materials.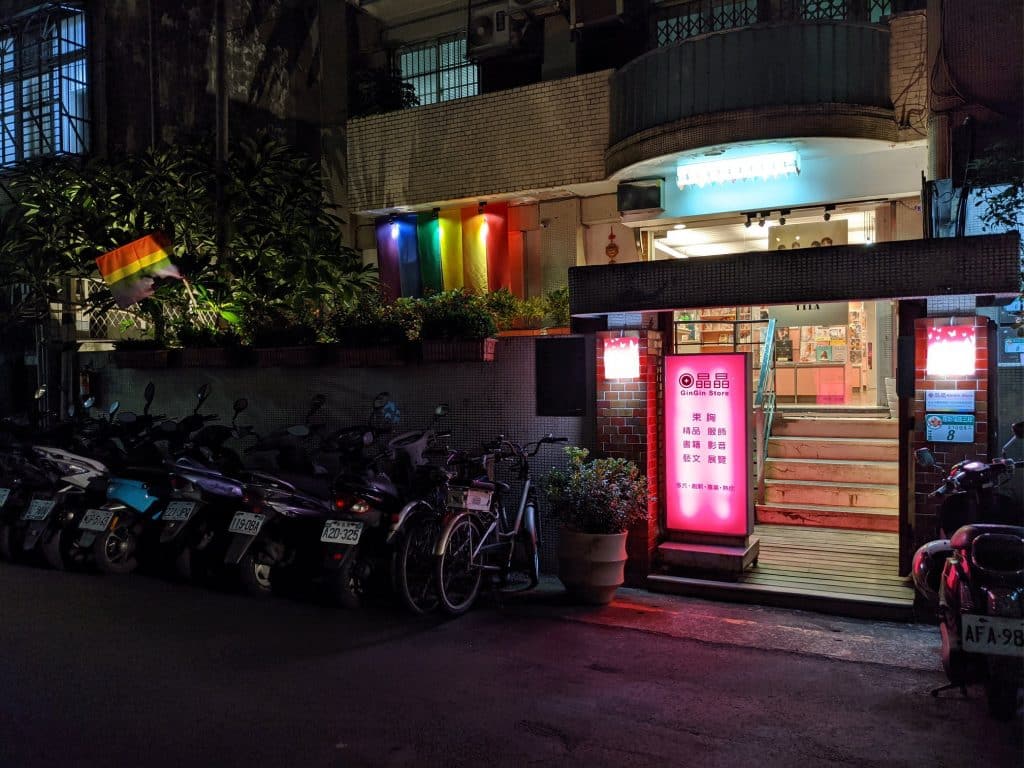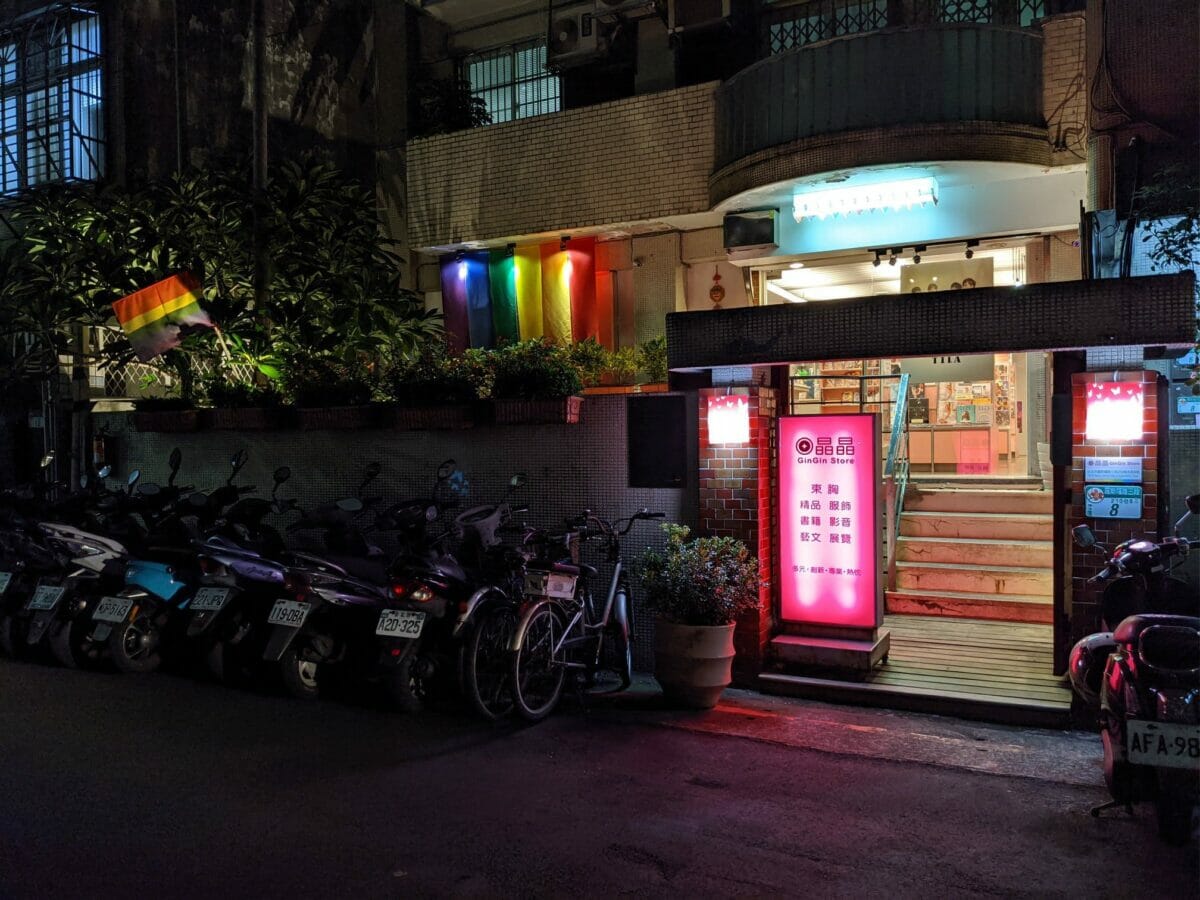 Hidden away in the Gothic Quarter of Barcelona you'll find this intimate bookshop that's specialised in LGBT works for over 25 years. It's a surprisingly large space behind the glass door and rainbow sign, with well-stocked shelves lining the walls and tables piled up with extra offerings. They're committed to promoting gay rights and integration through culture and reading.
There's a very welcoming atmosphere there with staff always happy to chat and give recommendations. You'll find books, comics, magazines, films and children's stories relevant to the queer community. In the rare moment that you can't find what you're looking for, they're certain to be able to source it for you at a very reasonable price.
Oh, and did we mention that bookstores always have the cutest guys?!