Sun, sand and swimming pools, Palm Springs is a gay oasis in the desert full of stylish places to go and fun things to do. We gays are a big part of the resurgence Palm Springs is having since its heyday as a playground of Hollywood stars in the 50s and 60s – and now everyone wants in on the party!
And party you can, in a city where drinks by the pool in the late afternoon are basically a ritual and fabulous nightclubs line the streets. It's not all about the dancing, either (shocking!); Gay Palm Springs also has tons to keep you busy during the day.
Whether you feel like hiking in the spectacular desert landscape surrounding the city or visiting museums dedicated to contemporary art, you'll find plenty here to satisfy all your holiday desires.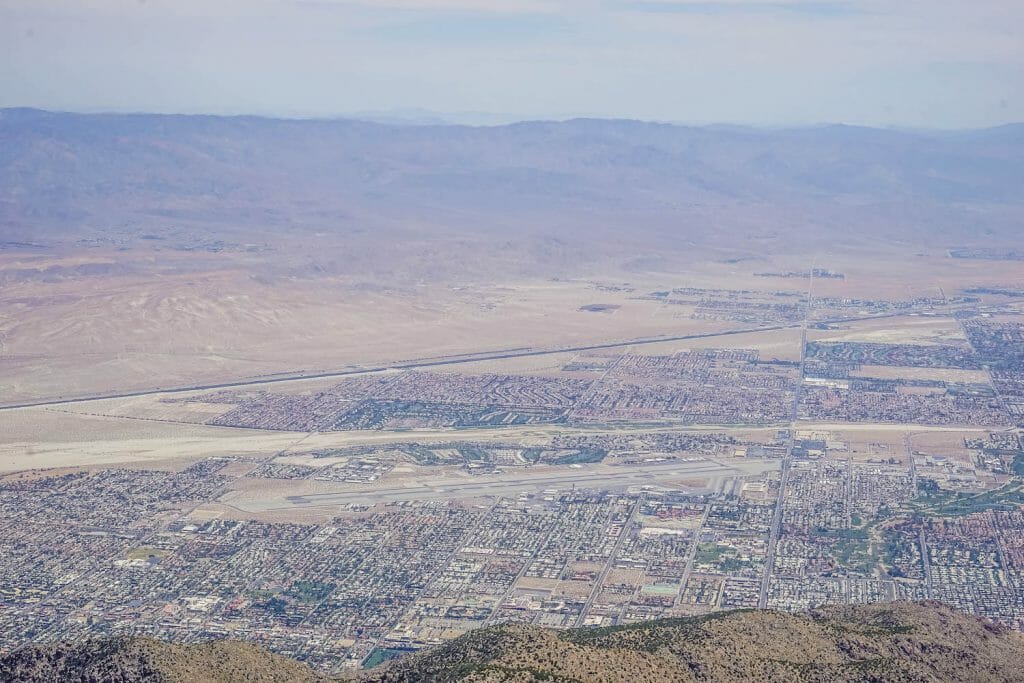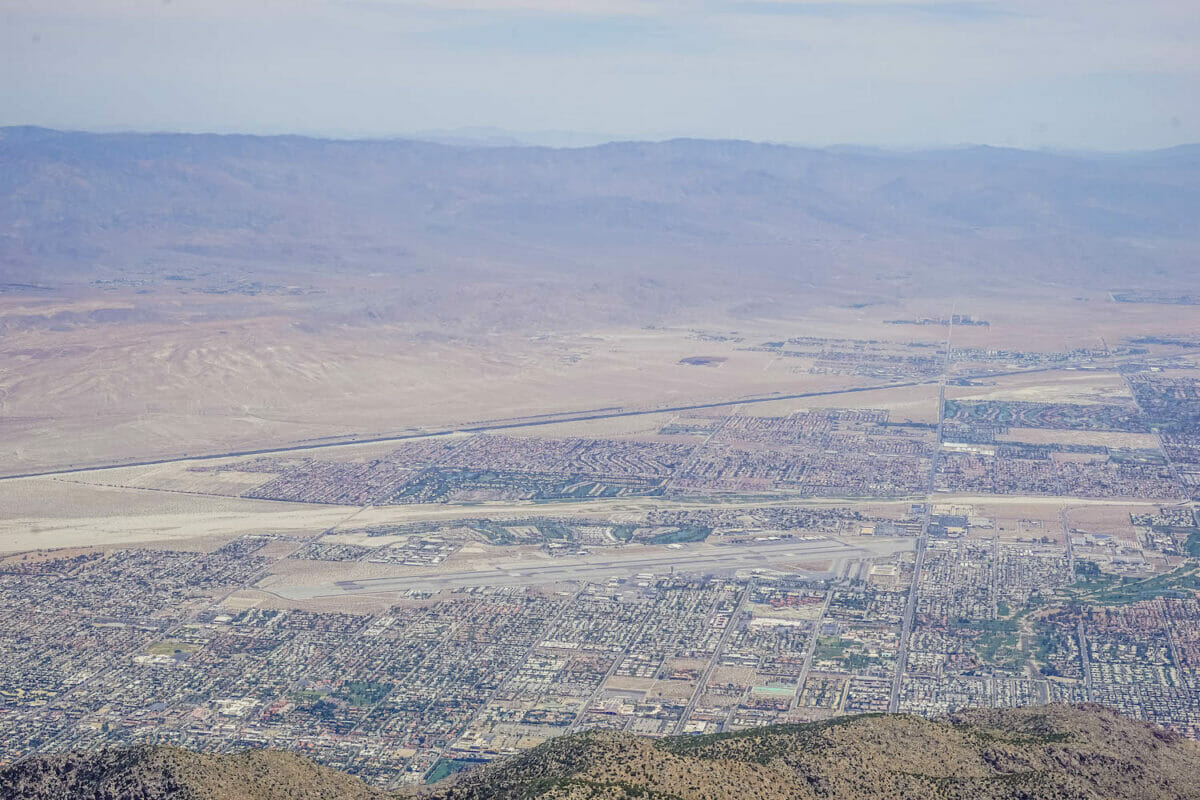 We love wandering the streets of downtown with an iced coffee in hand, admiring the retro mid-century architecture and soaking up the laidback vibes that can only be found in a place where the sun shines 300 days of the year. You get a sense of what enticed all that Hollywood glamour here all that time ago.
Now, an incredible 40% of people living in the Californian city are LGBT so it will come as no surprise that it's a haven of open-mindedness and liberation. It also means that they put on some seriously great events for gays, lesbians, trans people and really anyone who wants to have fun and show their support for the gay community. It's not only body shots and podium dancing (much as we love these things) – there's a huge variety of happenings.
Need more information? Well, that's why we're here! Here are some of our favourite gay Palm Springs events – just make sure you book your hotel far in advance!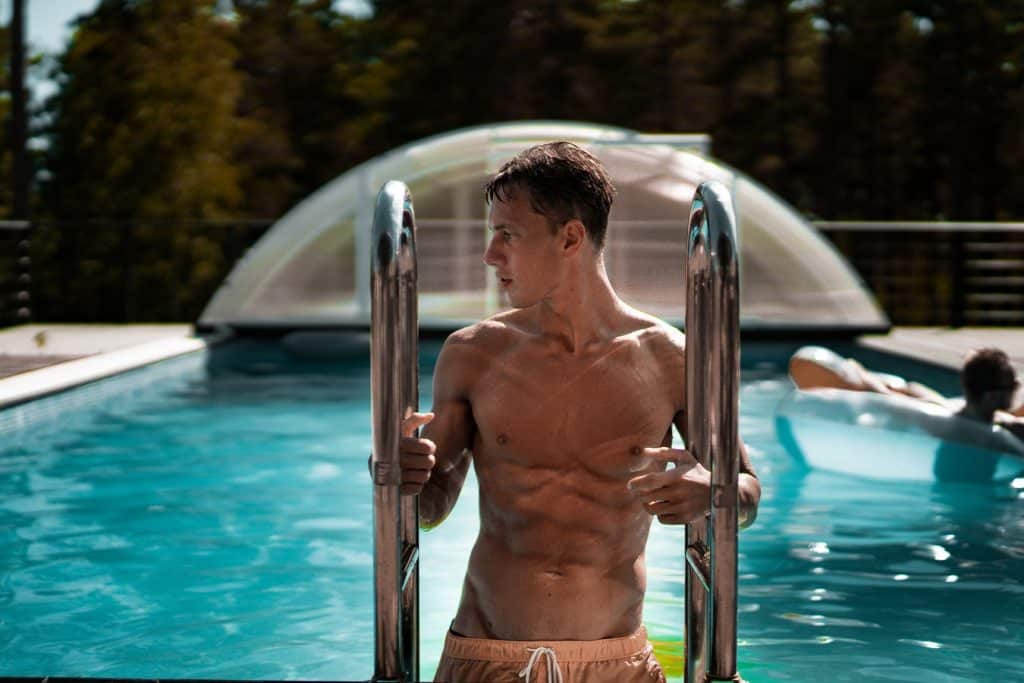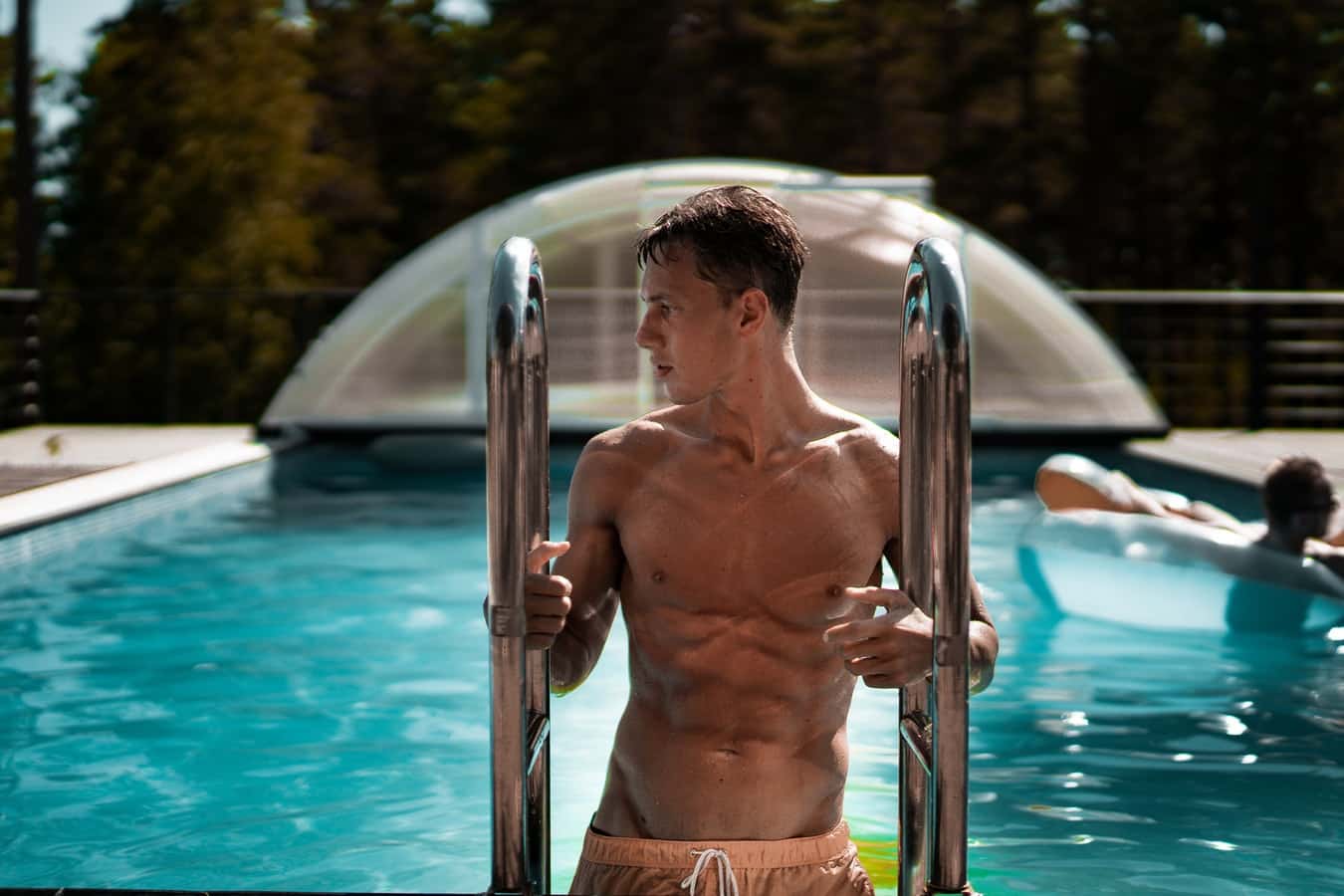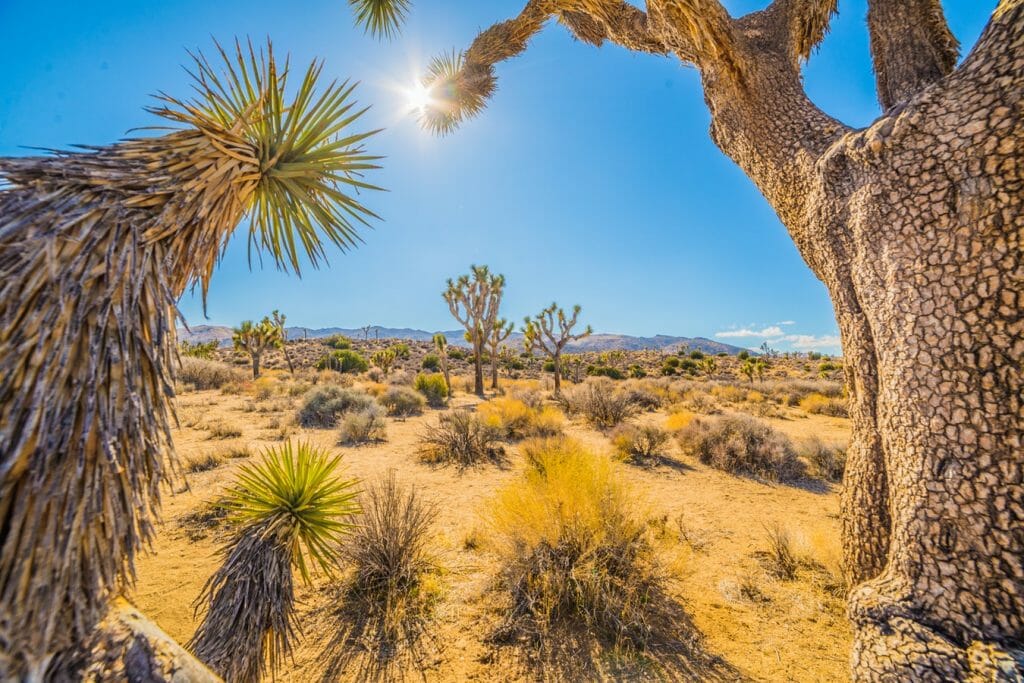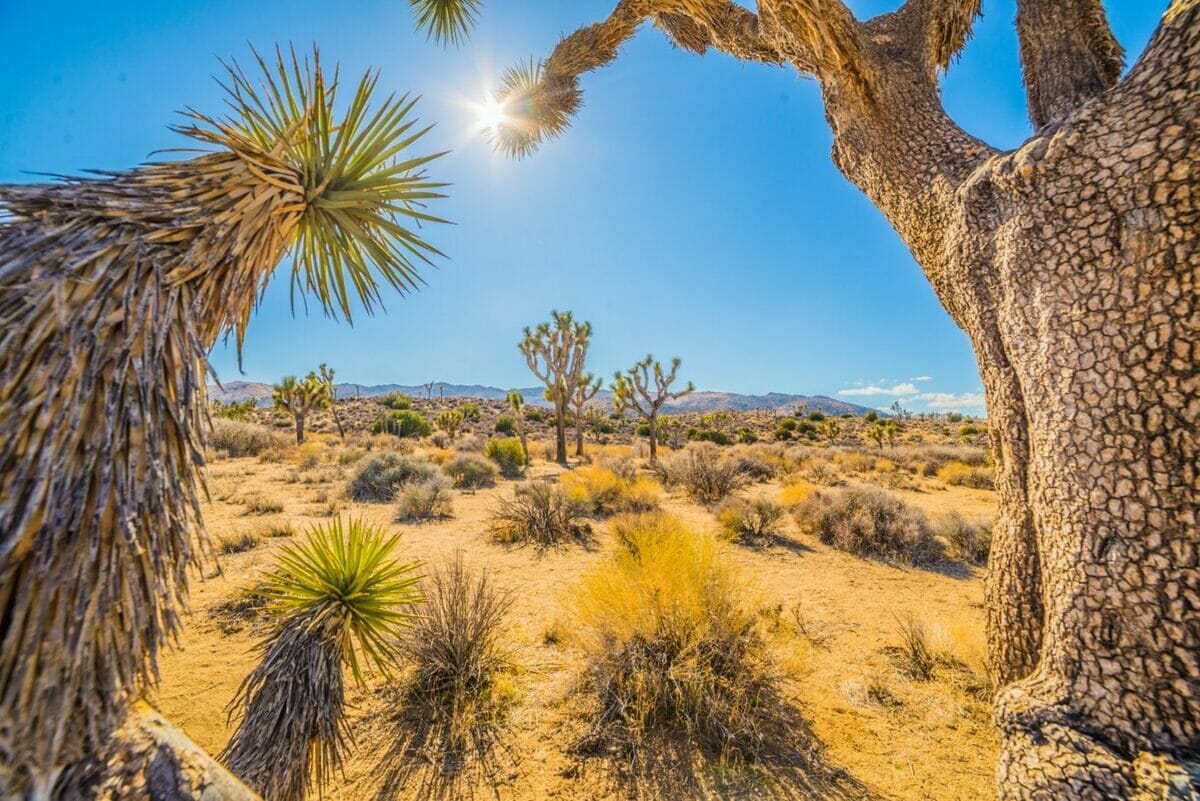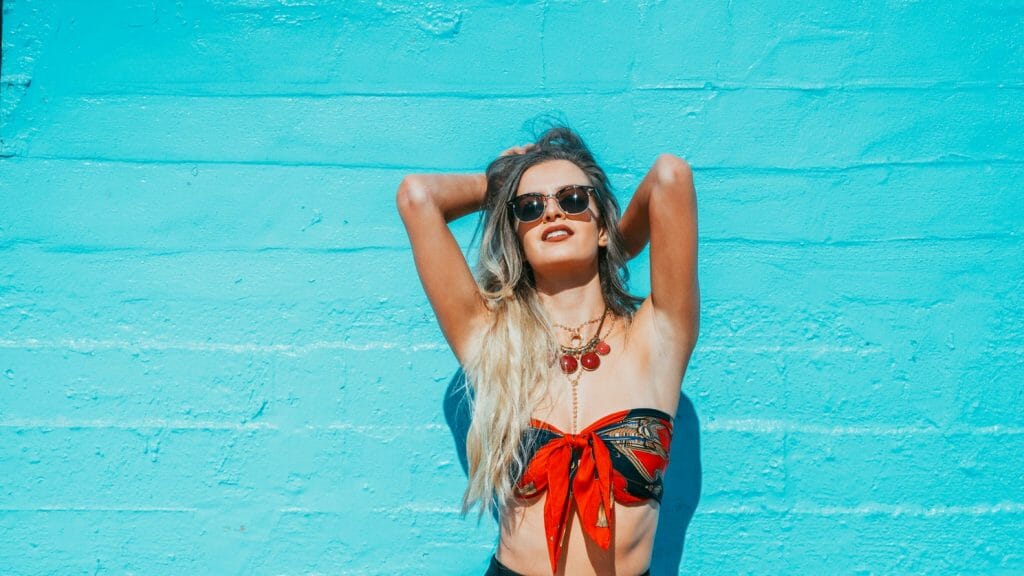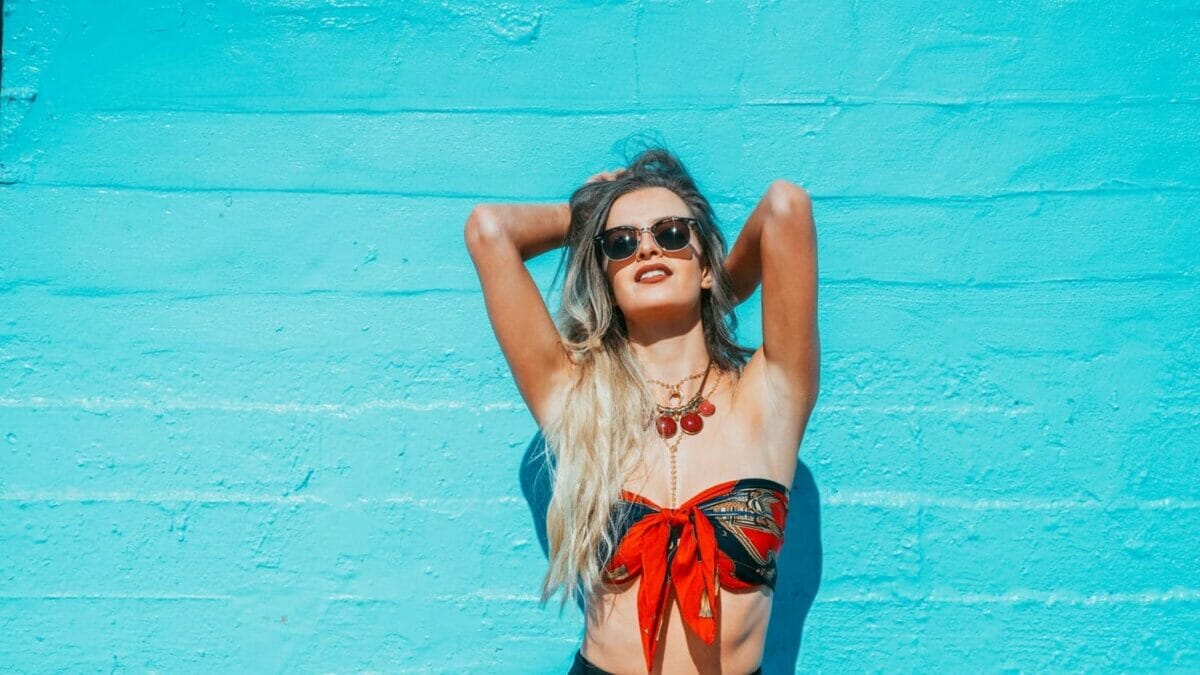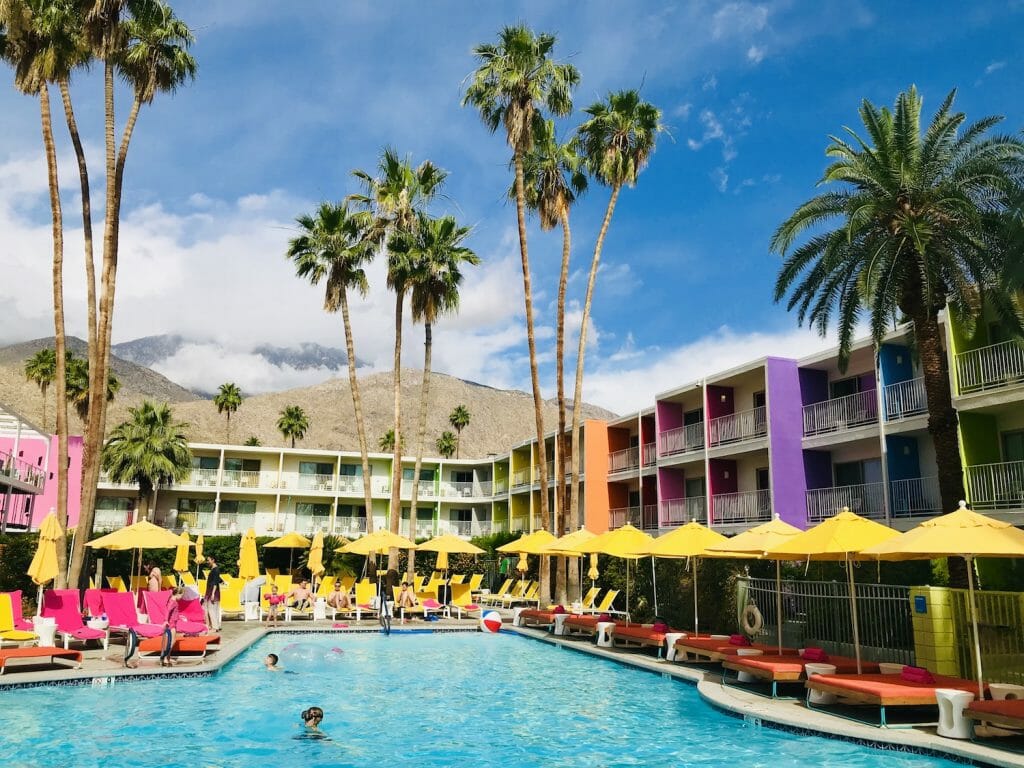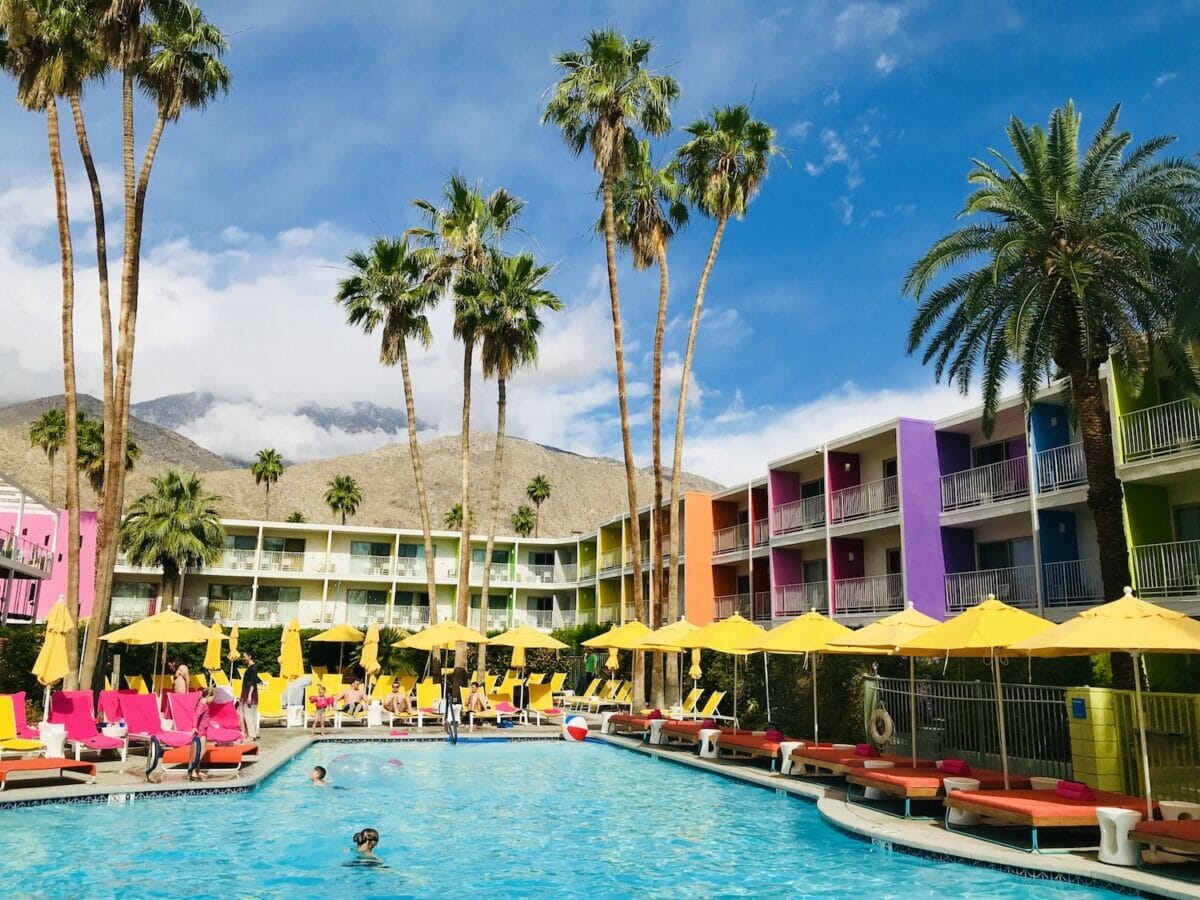 Queer In The World's Complete List of Top Gay Palm Springs Events 🌴
Cinema Diverse: The Palm Springs LGBTQ Film Festival
September brings a wealth of LGBTQ films and panel discussions to Palm Springs, marking an interesting break from the usual all-nighters! Cinema Diverse's ambition is to strengthen creativity in the gay community through promoting international LGBT cinema. This film festival recognizes that the stories we tell shape both who we are and who we can become – and establishing a world-renowned film festival to celebrate stories from the gay community makes that community stronger.
With film screenings, Q&As, parties and talks, Cinema Diverse is a fascinating way to learn more about gay cinema and to get to know people who share your passion for film. Even if you're not a film buff, you're sure to find something new and interesting here. It's community-centred and growing in popularity year-on-year, with attendees responding positively to the varied programming, which aims for a good combination of feature films and shorts, as well as a range of topics covering historical fiction, rom-coms, documentaries and biopics (to name just a few!).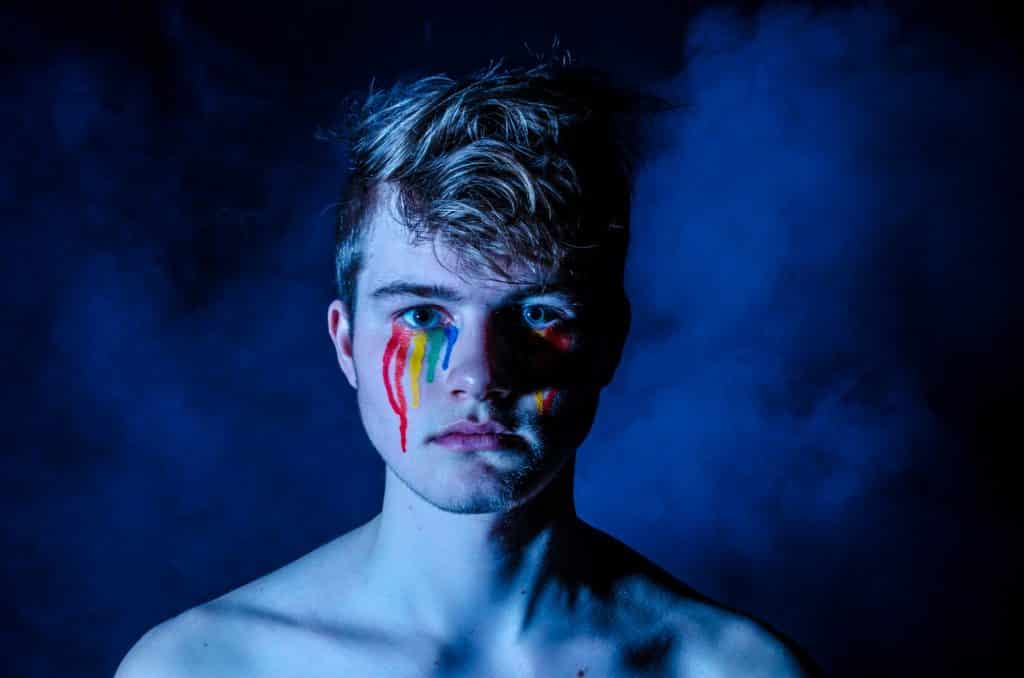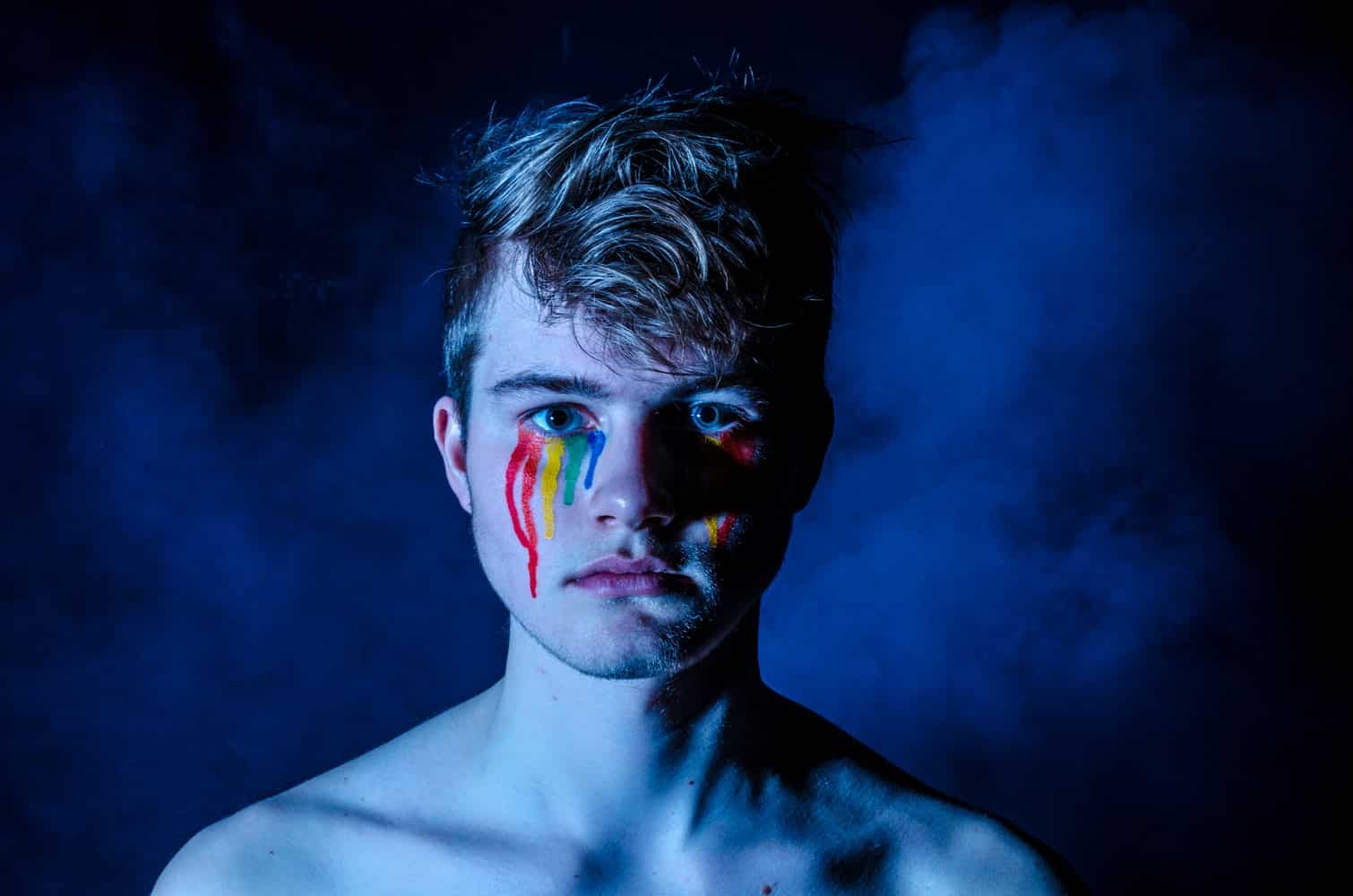 Palm Springs Leather Pride
Not for the faint of heart, this is one of the more out-there gay Palm Springs events – and we are totally here for it! The last weekend in October sees the city fill up with leather-clad hunks of all shapes and sizes, eager to join in the four days of shows, competitions, cruise alleys and pool parties. All the profits go to local and national charities, which is a great bonus – plus, we welcome the opportunity to support an organization that's so committed to consensual sexual freedom.
One of the highlights is the Mr. Palm Springs Leather contest which takes place at the Air Museum, of all places. All the most enthusiastic members of the leather community gather here to see these guys do their thing among aircraft from throughout history. Live DJs keep the party spirit high at the street fair/cruise alley and the Wild Safari pool party is not to be missed. Naturally, there are events more focused on BDSM as well. There's no judgment anywhere at Palm Springs Leather Pride, just a great time with like-minded folk (in chaps).
Greater Palm Springs Pride
Leather Pride in October is followed on almost immediately by Greater Palm Springs Pride at the beginning of November. It's a fabulously colorful and scenic event where rainbow flags fill the streets as the picturesque mountains provide a majestic backdrop. The parade takes place on Sunday but there are events the whole weekend, ranging from musical performances, drag shows, street festivals, and beer gardens.
The street festival is free entry for everyone and there's a diverse and family-friendly vibe here. A block party on the Saturday night hosts DJs and live music; if you're with kids then head to the Pride Run and Walk 5k on Saturday morning. There really is something for everyone here at this sunshine-y celebration of diversity and community!
Desert AIDS Walk
Running since 1987, this historic event is something that will fill you with pride and hope. It was started by the Desert AIDS Project (DAP) as a way of raising money for its services, which include a community centre providing support, medical care, medications, housing and transport assistance, as well as vital counselling. The walk takes place every October and is one of the gay Palm Springs events we feel most proud to share – not that we don't love the others, but this is for such an important cause.
Over 2000 people join their community on the 2.5 mile loop around the city. Things kick off and end in Ruth Hardy Park, where you'll find warm-up yoga, vendors and some free entertainment to set the mood. Seeing this number of people come together to support the LGBT community and those living with HIV is genuinely heart-warming. Hopefully sometime soon a cure will be found and the event will no longer be necessary.
International Bear Convergence
In February every year bears from around the country come out of hibernation and head to Palm Springs for the International Bear Convergence, a four day furry extravaganza of pool parties, dance parties and, well, more parties! Things get hella cuddly for bears and their admirers out in the desert – after a cold winter it's a brilliant occasion to unwind under the sun.
There are lots of different events throughout the IBC, all of them welcoming and energetic. The Hard Rock Hotel plays host, with their pool the location of the themed pool parties complete with world-class DJs and fancy cocktails. After sunset, things get even wilder. If you need an escape, there are tons of other unique things to do in Palm Springs that might be a little less full-on!
Club Skirts Presents The Dinah
Alright folks, time for something for the girls! The biggest ladies' music festival and party in the world, 'The Dinah' is April's most happening Palm Springs event. A huge celebration of the queer girl's community, this consists of five days of fun and frolics in venues all around the city. There are the ubiquitous pool parties, live music, club nights and celebrity appearances.
The original concept was to create a lesbian-only community within the city, named after late Palm Springs resident Dinah Shore, singer and golfer. The Dinah aims to create an inclusive line-up of DJs and performers to appeal to everyone's tastes – with a focus on women, of course!
Why more inspiration could you need for your next lesbian holiday, right??
Coachella
Please don't hate us; we know this is a controversial choice and Coachella is not technically a gay festival. However, it is definitely somewhere that we gays will have a fabulous time and is super gay friendly. Not to mention the fact that here you'll see performances like no other – we all remember Queen Bey's epic 2018 headline performance.
Some of you might prefer to go to Palm Springs events more exclusively aimed at the LGBT community, and all power to you! But we love to kick back in Coachella's sun-drenched fields, to lounge in the grass with a drink and watch the beautiful people walk past. Aside from Beyonce, many other modern gay icons have performed here and you'll always see something new and exciting. Plus, we look great in a flower crown.
If you want to make the whole experience a bit gayer, however, you could stay before, after or during at one of the gay clothing-optional resorts in Palm Springs…We personally recommend All Worlds Resorts.
White Party Palm Springs
Dance music. Bronzed hunks on podiums. 30,000 up-for-it attendees. Fireworks. Jeffrey Sanker (the "high priest of gay parties") and his golden touch. Seriously, do we need to say any more?!
This is the hottest gay dance party in the country, possibly even worldwide. Only the very best DJs are booked to perform at this April event and they always hold the jam-packed dance floors in the palm of their hands as they play beats that will have you jumping up and down for hours.
All of Palm Springs' top venues are involved in this White Party and you can enjoy music by the pool as well as in the clubs. A diverse age range and iconic performers further add to the appeal of this famous party. It's definitely not something you'll ever forget, and easily one of the best gay circuit parties in the world…
With this many incredible gay Palm Springs events, why not just stay there year-round?!