Gay Thessaloniki is quietly developing as the newest LGBT-welcoming destination in Greece. It is vibrant, wild, and stunning all at once. This shouldn't come as a surprise given the city's coastal setting, large student population, and vibrant arts and culture scene.
And it all goes into overdrive every June; Thessaloniki Pride takes place in the country's second-largest city.
It features a huge procession, all-day street celebrations, and unrestrained art installations. Since it began more than 20 years ago, the Thessaloniki International LGBTIQ Film Festival has wowed moviegoers by exhibiting dozens of films from close to 20 nations and attracting movie fans from all over the world.
Book in advance for this event, which is held towards the end of September. After the event is over, head over to Halkidiki, with its secluded area and soft-sand beaches.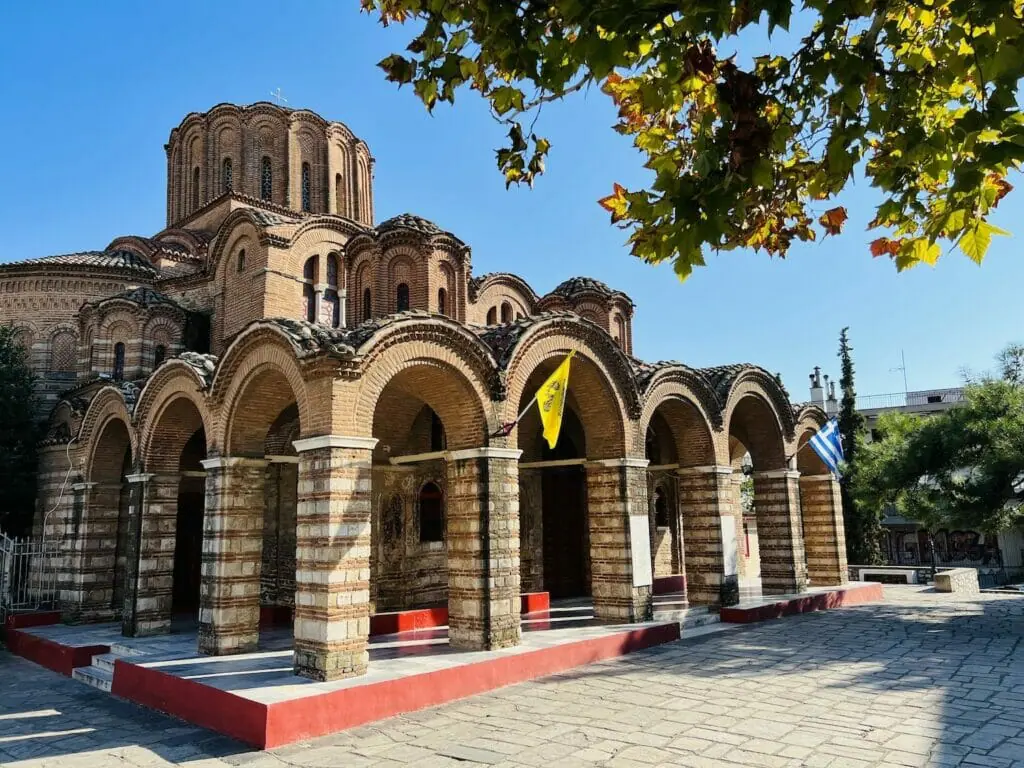 The Thessaloniki LGBT scene is similar to that of Athens. However, it isn't as vibrant – and sadly is certainly no Mykonos, but for many, that may be a good thing. You will like visiting gay Thessaloniki if you are a lesbian because this city has a thriving lesbian community.
Gay males are not excluded from the fun either. You can enjoy a gay cruise club or a gay sauna with your gay friends in Thessaloniki.
In Greece, male prostitution is legal, and gay sex was decriminalized in 1951. Any savvy traveler, however, is aware that wherever you are on the globe, you can never be too careful.
You may encounter the occasional disapproving person in Gay Thessaloniki, fueled by the constant condemnation of the LGBT community in Thessaloniki by the Greek Orthodox.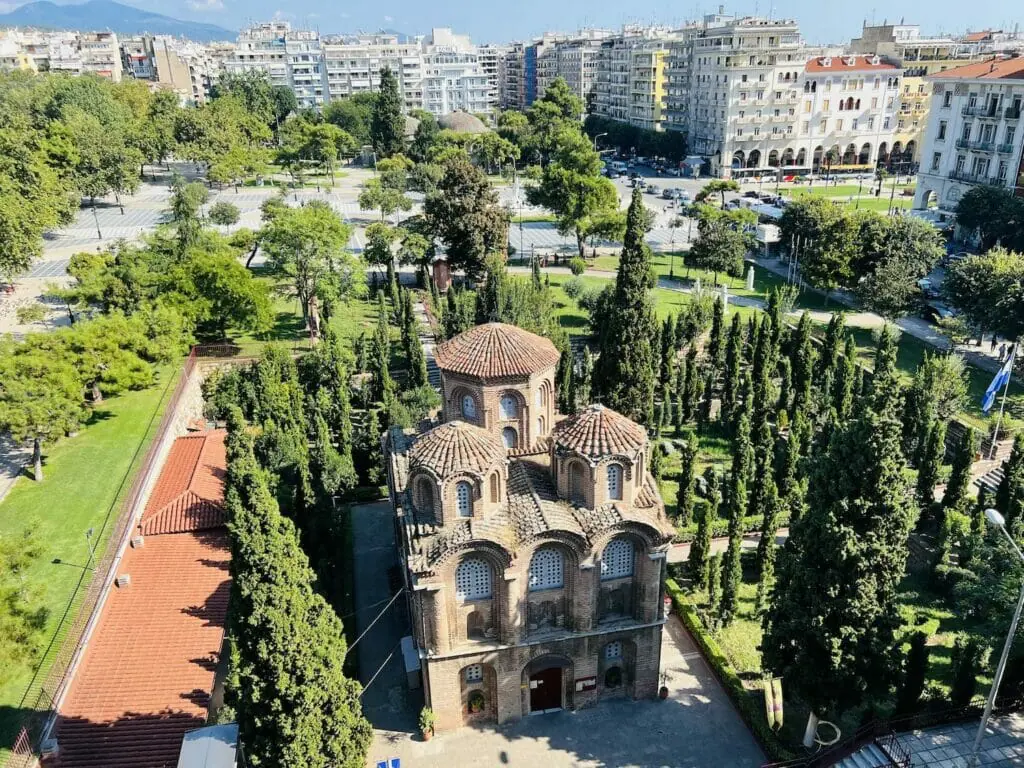 Attractions in Gay Thessaloniki
Even though you're gay, obviously, that doesn't mean that you will only want to see gay-related attractions. Some of the top things to do in Thessaloniki are attractive to everyone regardless of their gender identity or sexual orientation.
That said, there's much to do and enjoy in gay Thessaloniki, and we found that the offerings were too good to ignore. One of our favorite places to be as we took the city in included the Thermaikos café bar, a cozy café on the city waterfront that offered us a taste of their vintage trademark coffee during the day and a delicious selection of cocktails, drinks, and awesome company in the evening.
We can't lie; we had such an enjoyable time here that we couldn't resist dancing a little!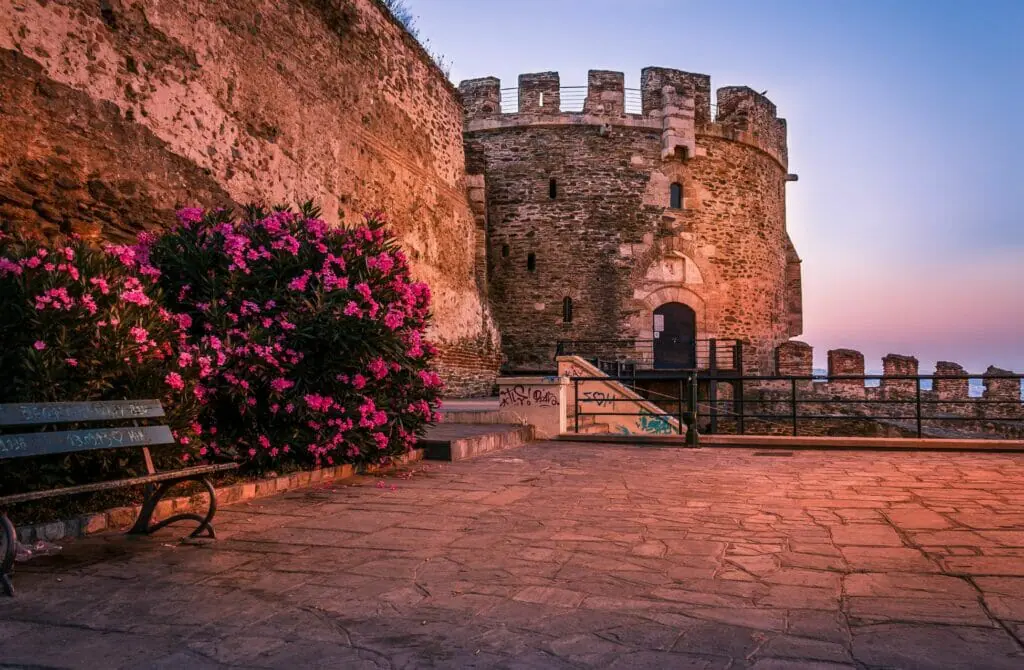 Top Highlights in Thessaloniki
The Archeological Museum of Thessaloniki
The Archeological Museum of Thessaloniki is one of the country's largest museums. The museum is home to an exceptional display of rich cultural activities and ancient artifacts.
Ladadika
Ladadika is a historic neighborhood located close to the port of Thessaloniki. The Ministry of Culture has listed the neighborhood as a heritage site. Ladadika was previously a stronghold for oil shops and features eccentric 19th-century buildings that still house the ancient charm of the city. The neighborhood has a good concentration of bars, clubs, and taverns.
The White Tower
Considered the city's most iconic monument and landmark, The White Tower is one of the top things to see in Thessaloniki. The tower was built in 1535 and originally had heavy walls since it was a prison at the time of the Ottoman presence in Greece.
The tower was previously known as 'The Red Tower' or 'The Tower of Blood' since many prisoners were tortured and executed here. It got its current name when a previously repainted the entire it in white to gain his liberty.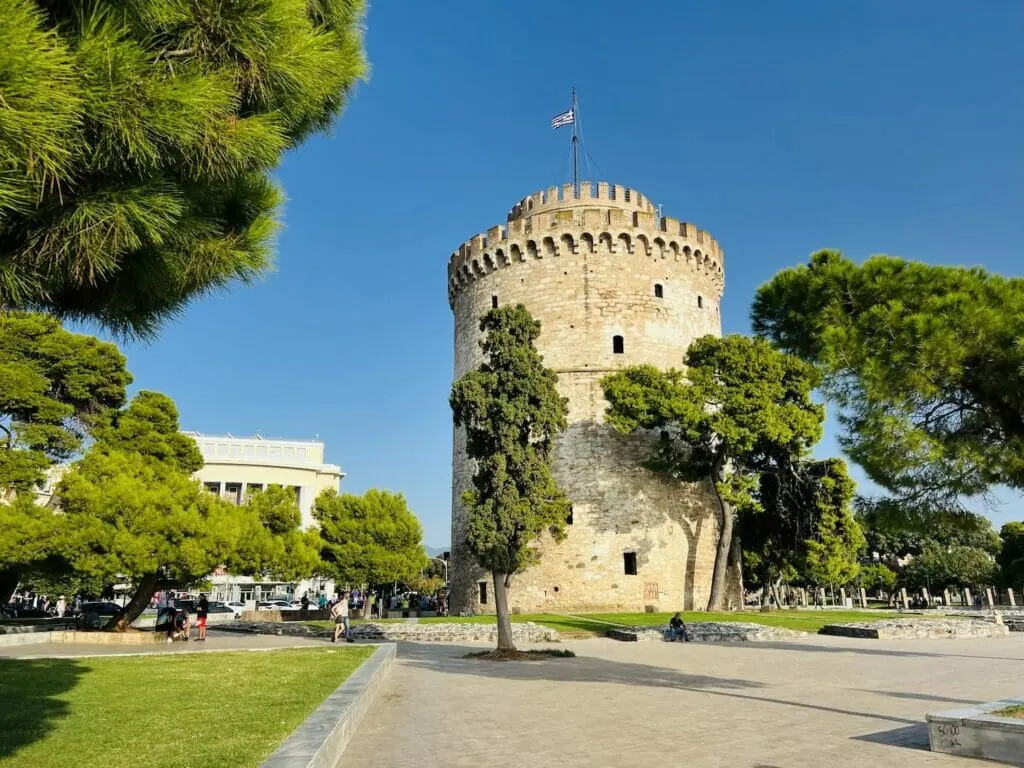 The Museum of Byzantine Culture
If you enjoy studying religious history, one of your top things to do in Thessaloniki should include a day trip to the Museum of Byzantine Culture. The museum was opened in 1994 and is one of the most important in the city.
The gallery includes thematic areas that offer glimpses into thematic areas of worship practices, architecture, burial traditions, faith, and business and commercial activities.
Explorative Food Tours in Thessaloniki
Eat and drink your way through the historic city on a delicious food tour. The best food tours in Thessaloniki will give you an insider's view into the markets, break down Greek traditions, and help you sample some of the city's best foods. You can experience local food culture as you people watch and rhyme to the rhythm of everyday Thessalonian life.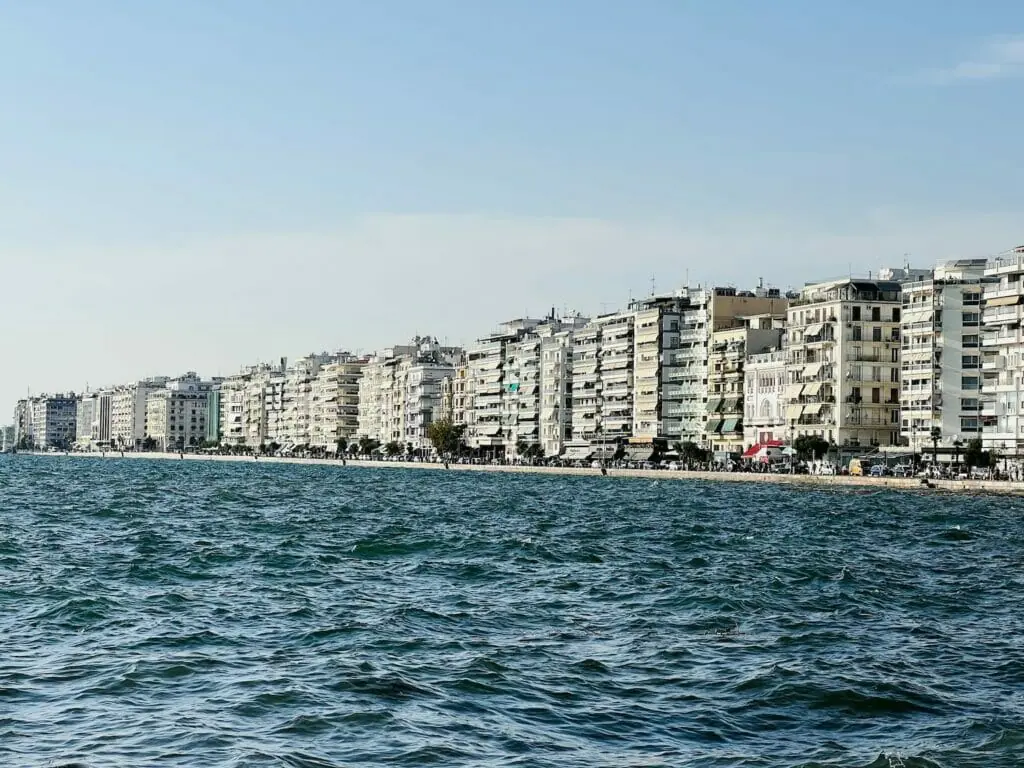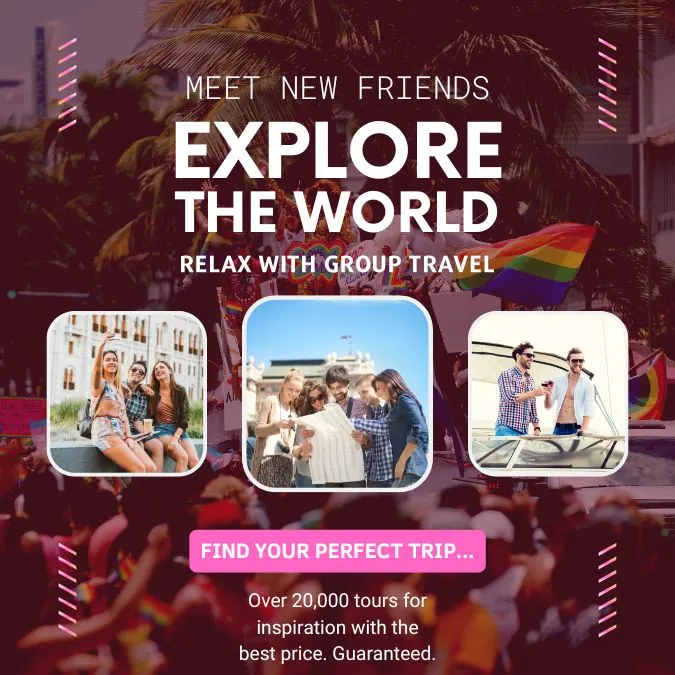 Gay-Friendly And Gay Hotels In Thessaloniki
As you would expect, most hotels and hostels in Gay Thessaloniki can be considered gay-friendly – after all, being gay-friendly is not all about upscale luxury, but about providing friendly and open service and welcoming everyone with open arms!
Having said that, everyone likes to be surrounded by people with common interests, and as such, there are a few favorite hotels in Thessaloniki that are known hot spots for gay travelers to stay!
There are no gay hotels in Thessaloniki exclusively for gay men, but some have been a crucial part of the gay scene because of their location, while others are just known for being exceptionally welcoming to gay guests.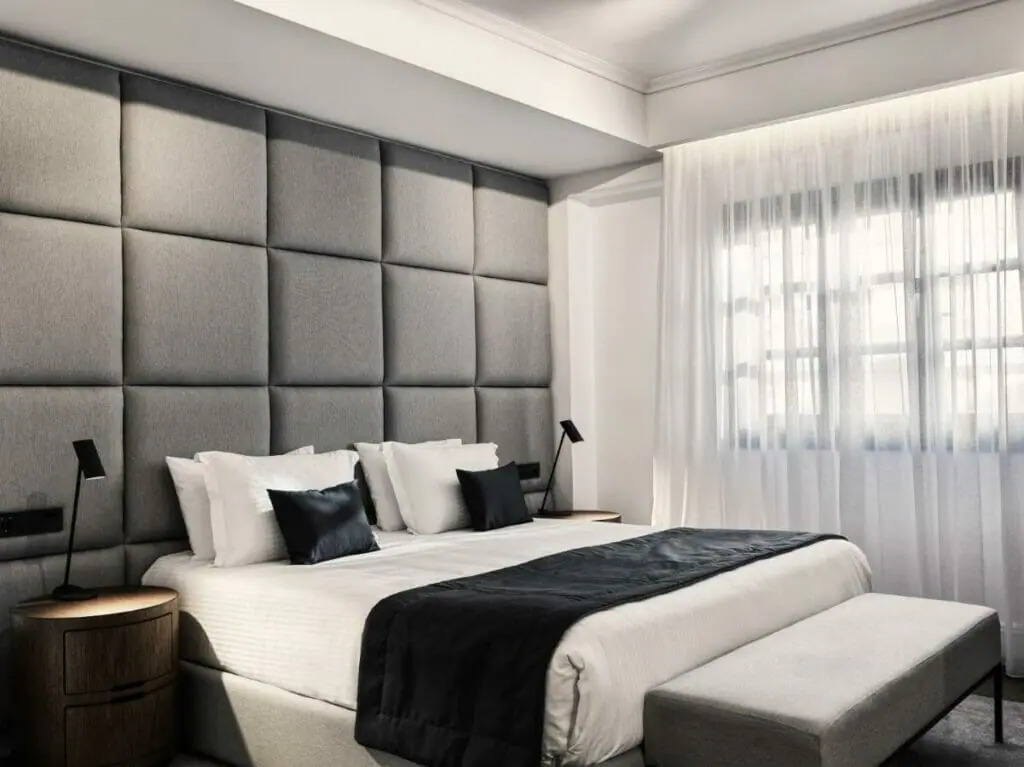 If you want gay hotels in Greece, you should instead explore the LGBT accommodation options in Mykonos, including the fabulous Elysium Gay Hotel. But for Thessaloniki, the following hotels are only the most popular with gay travelers and can all be relied on for an extraordinary stay, but there are hundreds of other hotels in Thessaloniki if you don't find quite what you are looking for.
Whether you want a fun and social hostel, a cheap room to crash after a night of partying, or a designer boutique option to sip cocktails and surround yourself with fabulous people – Gay Thessaloniki has something for everyone!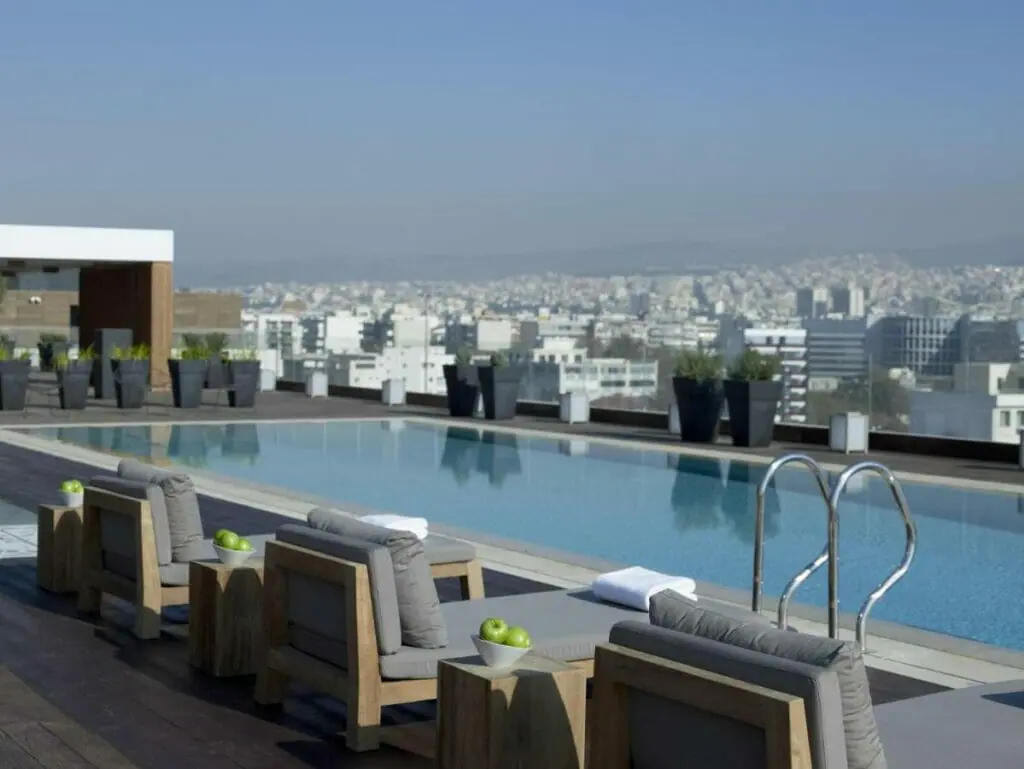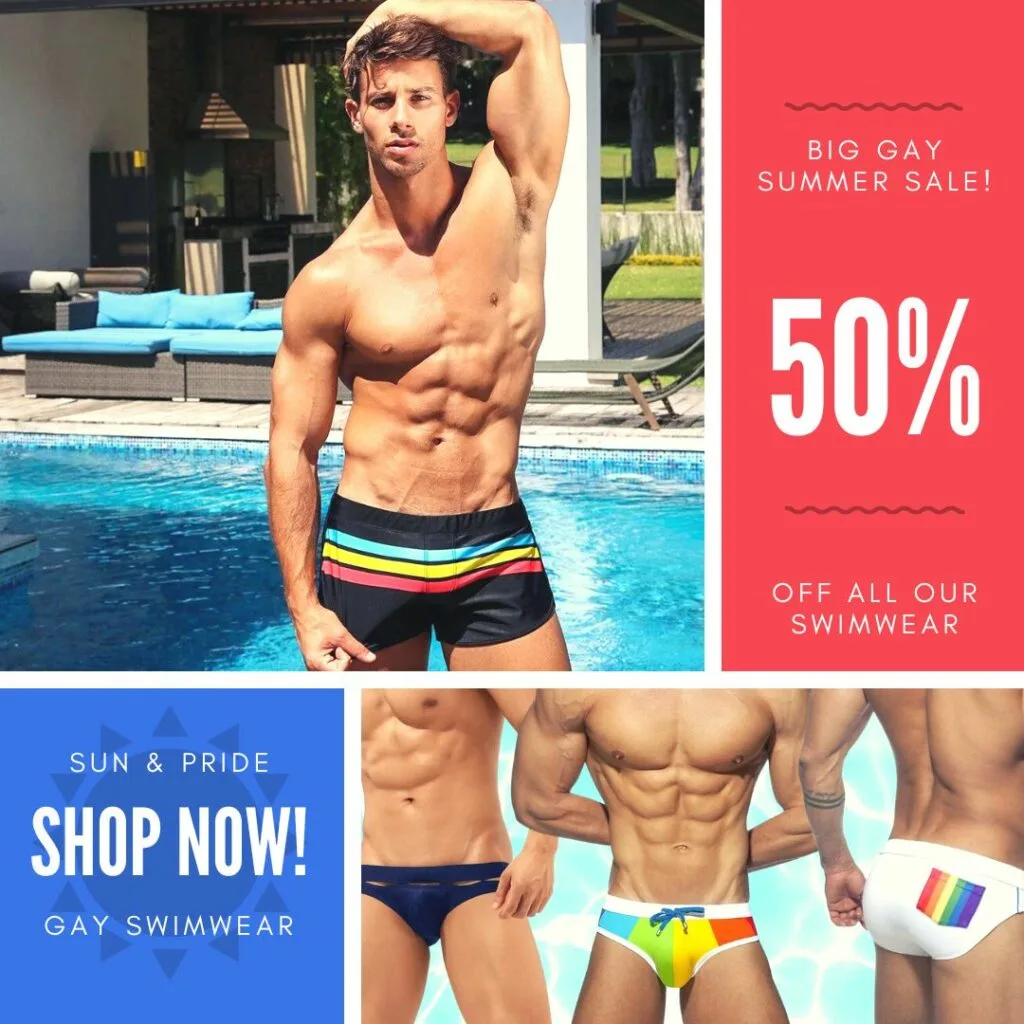 The Met Hotel is distinguished for its remarkable modern look, and fresh outlook matching that matches the vibrant energy and vitality of Thessaloniki. The hotel houses an astounding collection of top-notch art pieces brought to life by leading artists of the global avant-garde, transporting guests into an environment of unique aesthetics.
The Met Hotel is an excellent option with luxurious accommodations, gourmet dining, contemporary business conferencing facilities, and a top-notch spa & rejuvenation center. All these features are supported by exceptional services and attention to detail.
The hotel is strategically situated in the new harbor area, one of Thessaloniki's liveliest neighborhoods, and is close to the monument-studded core.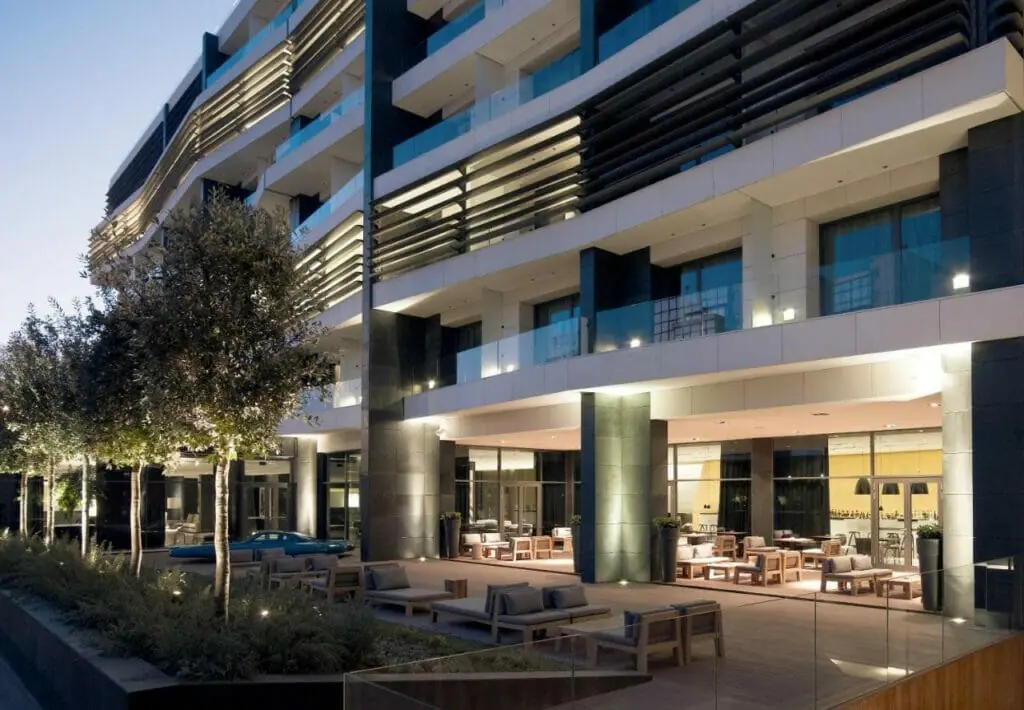 Vanoro Hotel is a 5-star luxury hotel that was renovated in 2021 and is situated in Thessaloniki City Center. You can expect a complimentary cooked-to-order breakfast, a coffee shop, and a roundtrip airport shuttle, at the Vanoro Hotel. Pamper yourself with reflexology, a deep-tissue massage, and body treatment.
Anza Bar & Restaurant, the on-site Mediterranean restaurant, offers brunch and excellent views of the garden. In addition to laundry and dry cleaning services, visitors have access to a bar and free WiFi in their rooms. All 45 rooms provide amenities like quality bedding and pillow menus in addition to conveniences like workstations and laptop-compatible safes.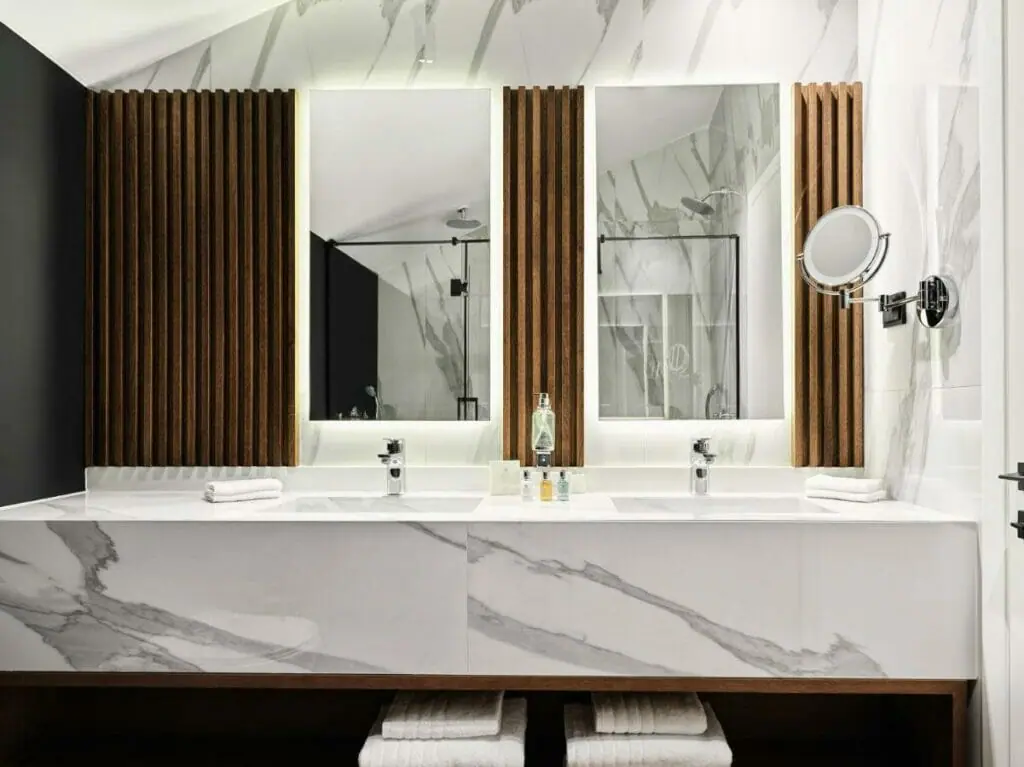 In a magnificent historical building from the 1920s that has been rebuilt into a minimalist yet the sensual design that veers between mid-century details, Danish architecture, and art deco, the Modernist hotel blends old-world charm with unpretentious luxury.
It's the ideal place to stop for frequent visitors who understand how to live in the moment and feel at home wherever they lay down their bags because it's located in the heart of Thessaloniki. At the Modernist, you will find nothing less than everything they require.
The hotel features a tonal spectrum of charcoal, original blond parquet, and dark amethyst that contrasts with the magnificently high ceilings, and large windows that usher in tones of light. Rooms have walk-in showers set in classic black and white bathrooms and are completed with contemporary marble sinks.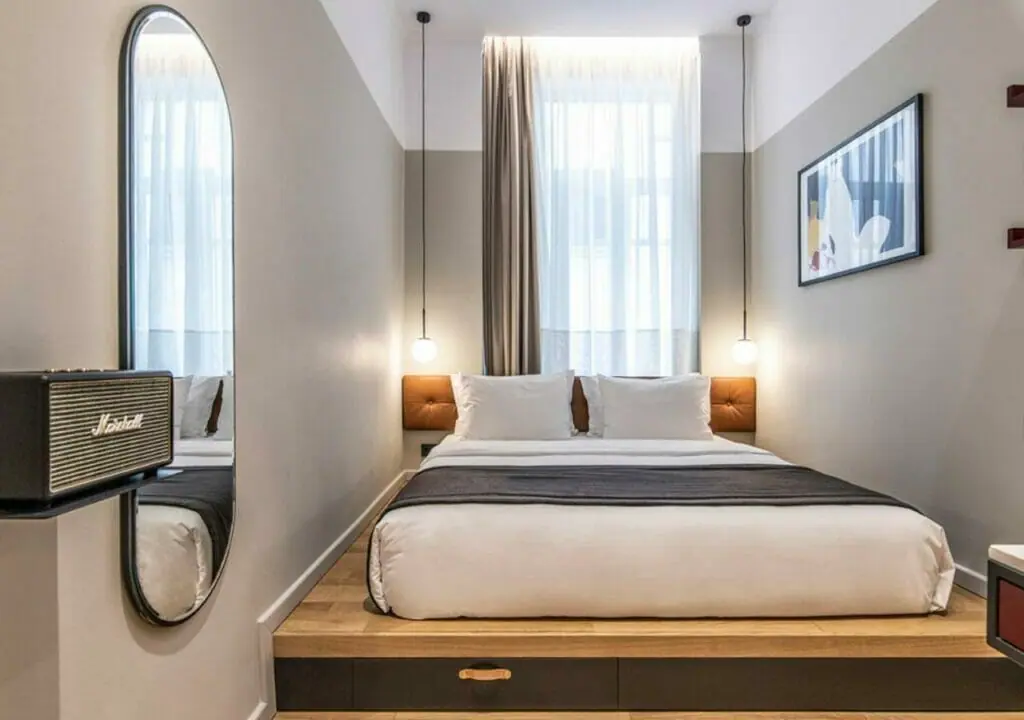 Whatever seasons you visit, Gay Thessaloniki, Zeus Is Loose Hostel is without a doubt one of the coolest locations to stay. The hostel thrives in the heart of the city, facing a UNESCO World Heritage Site on one of the busiest squares in Thessaloniki.
Seize the opportunity to thoroughly immerse yourself in Greek culture, both ancient and modern. Everything you want is at your fingertips to see and experience. The hostel can connect you with events, shows, tastings, day trips, tours, ideas, and any other advice you might need. You can choose between twin, double, or dorm rooms with six or four beds. Every room has an ensuite bathroom.
Additionally, each floor has a private restroom for those who prefer to be in their own space. Not the mention incredible views from the common room and an incredible cocktail rooftop bar!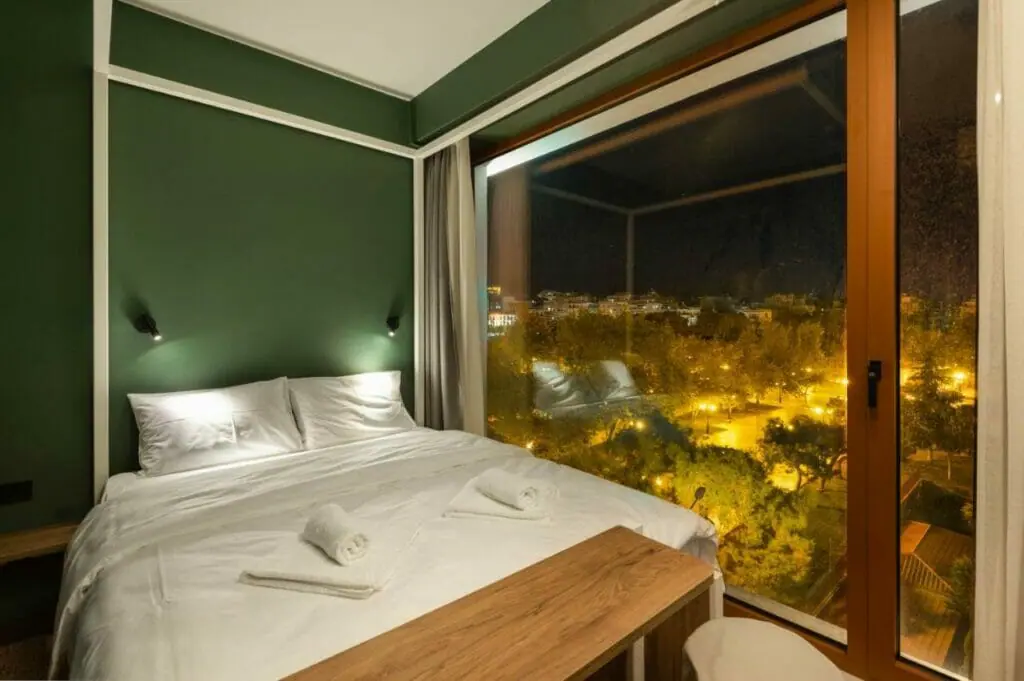 Gay Nightlife in Thessaloniki
Although this coastal city has numerous historical attractions, it also offers plenty of entertainment options, particularly for LGBT people. Thessaloniki's LGBT communities are primarily concentrated in the Valaoritou neighborhood and Pavlou Mela Street. However, this doesn't mean you shouldn't explore other neighborhoods.
Gather some courage and tour the entire city to meet welcoming locals and intriguing people. Thessaloniki's laid-back lifestyle and trendy nightlife have developed and cultivated an LGBTQ community. That said, we were happy to hear that Thessaloniki has been chosen to host EuroPride 2024 after word of its positive reputation has spread (and it missed out on hosting in 2020 due to the pandemic!)
We took a stroll down Pavlou Mela Street and were able to chance upon laid-back establishments that cater to the LGBTQI+ population, particularly the vibrant lesbian community there. Of course, our interaction with the queer community had to begin at Enola and then at Another Cafe for an introduction to the vitality of the city.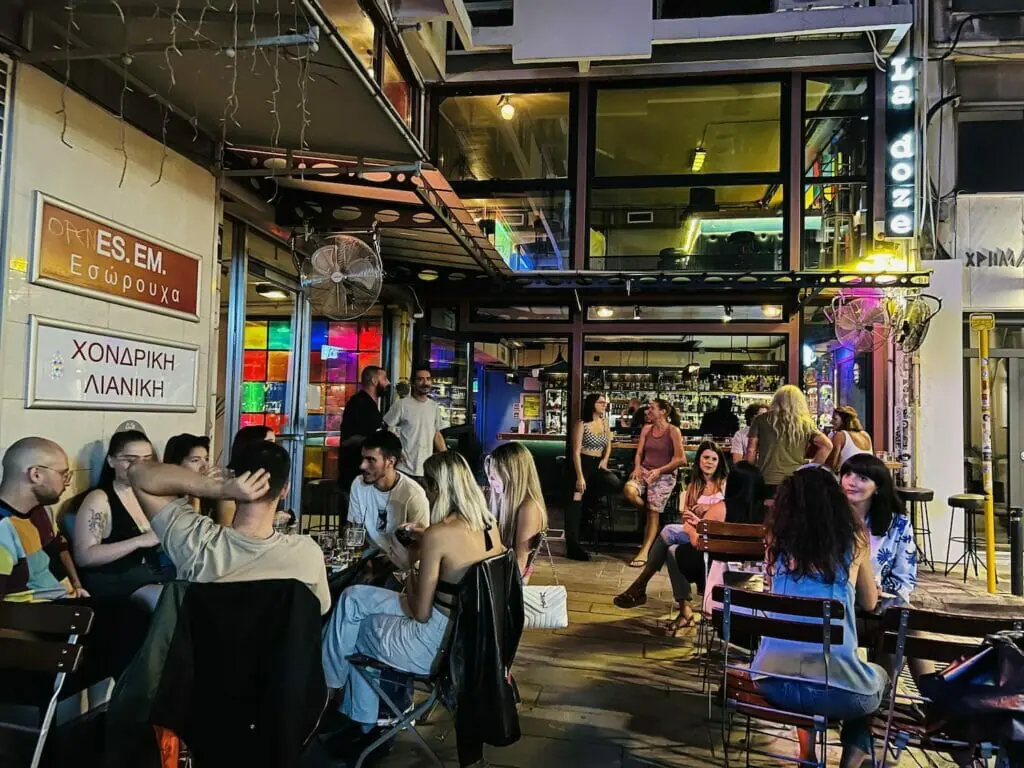 Gay Bars In Thessaloniki
Anothen is a warm, vibrant and exciting café bar in Thessaloniki. The establishment serves delicious cocktails and snacks whenever you need them. Here, you can enjoy some hip music, and free wi-fi and find friends amidst a mixed/gay crowd.
A newly opened hotspot that quickly has become the most popular gay club in Thessaloniki. exPOSE is open every night from 23:00, except Monday when it is closed. Centrally located in the city center, it is definitely more of a hybrid bar club, but we loved it nonetheless. Weekly events are listed on their Facebook group.
Thessaloniki's preeminent gay bar will offer you a welcoming place and guarantee a good time where you can let go of your problems for the time you're here. When we visited, there were quite a number of well-dressed people and a variety of identities, and we took in the carefree attitude as best as we possibly could.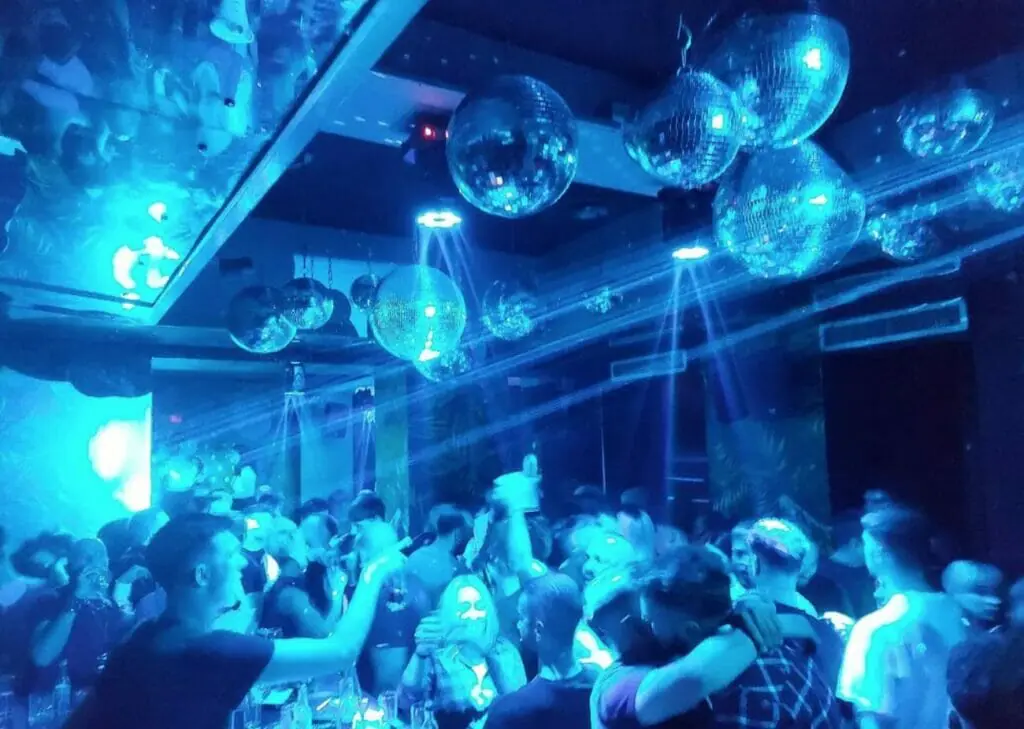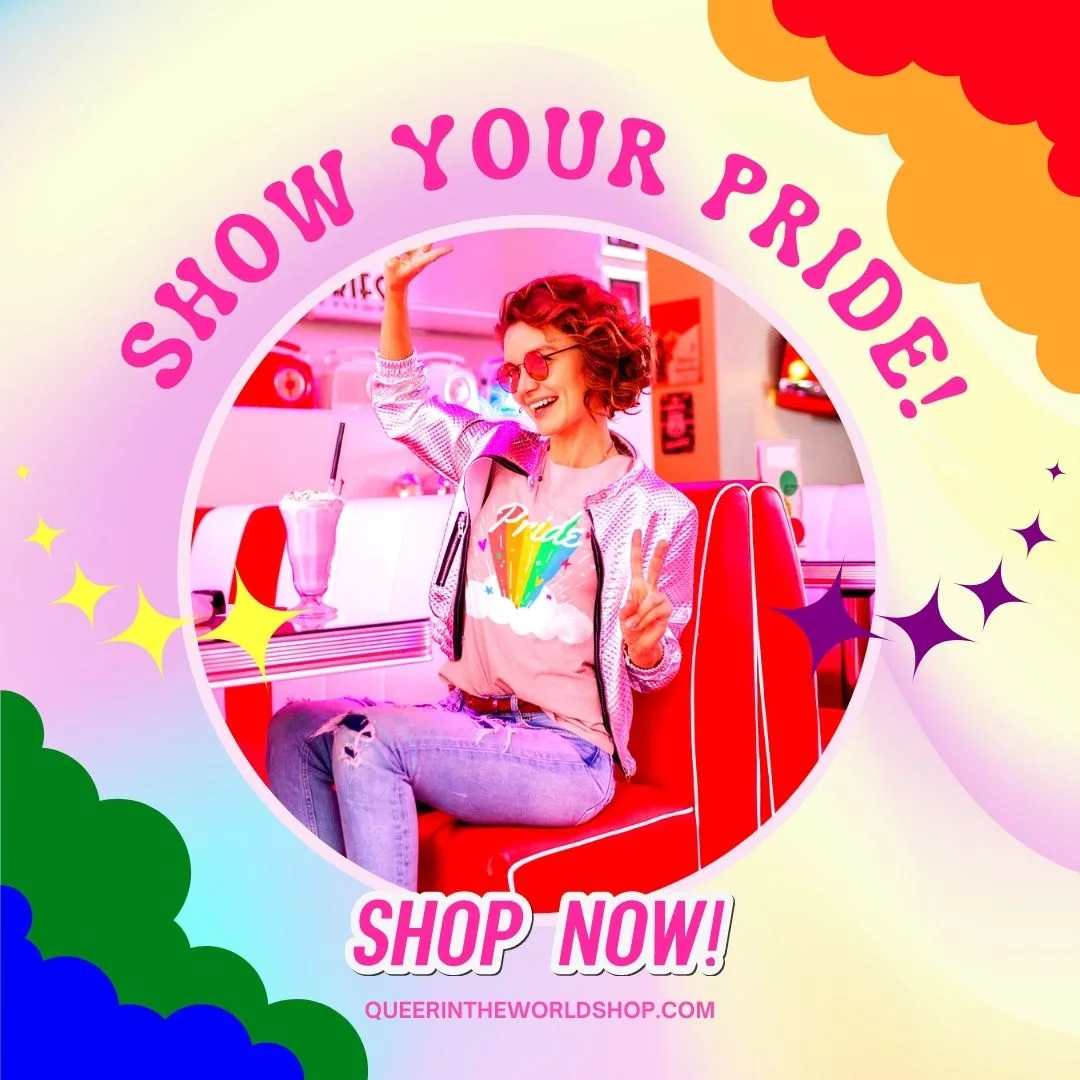 Other Gay Popular Bars and Clubs In Thessaloniki
Young academics, members of the counterculture scene, and seasoned artists all frequent this glossy tavern. With regular guest DJs at Urban, the people-watching and music are both terrific. The music starts at 9pm
In the sweltering heat of the city summer, the enormous ash tree growing in Dentro's front garden generally draws thirsty onlookers inside. Once you're seated and starting to chill off, the enormous variety of European beers and inventive fruit-based cocktails created with Greek spirits will hold you here until dusk, when you start to enjoy the roar of live music.
This unique café/bar is one of the cozier spots to spend a chilly night. The abundance of fairy lights, wavy tree branches, and hanging bulbs bring warmth to the familiarly fashionable canvas of bare brick walls, exposed air ducts, and polished concrete flooring. You're welcome to drop by in the morning for brunch or check in later for a taste of adventurous cocktails under the magical lights.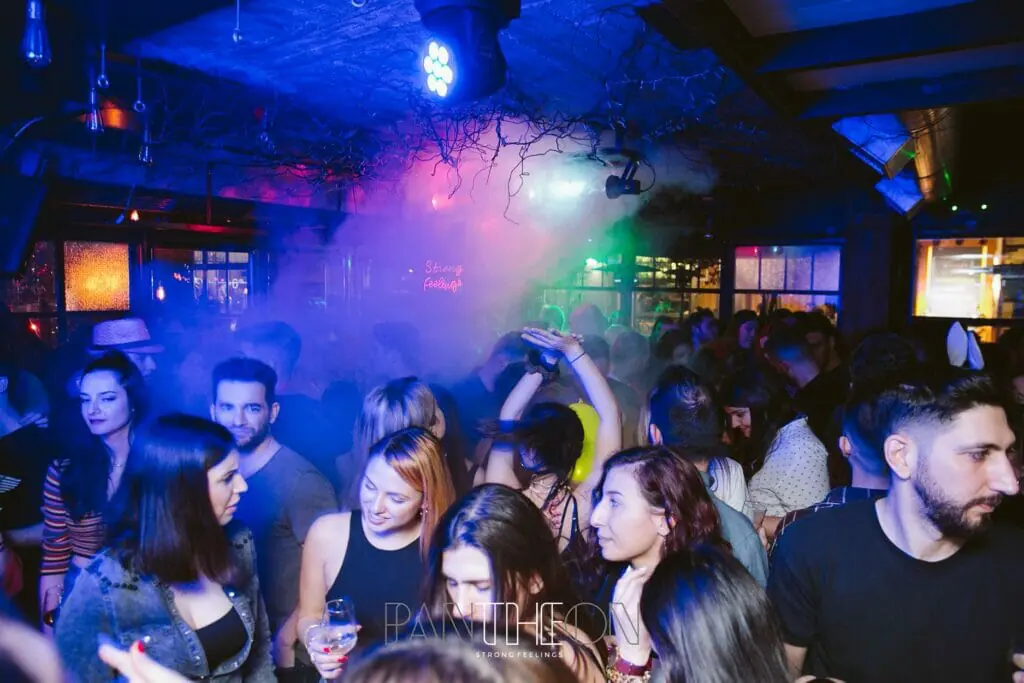 Once you take a look at Kafodero Ellinko's back bar, you will realize that you're in for a fun time. With bottles of liqueurs, spirits, and tinctures from all around Greece and beyond, Kafodero's is the place to be if you're a serious drinker.
Just a warning, though: some of the more elusive beverages have hefty price tags, so it's worth asking before you start filling up on shot after shot. Even while there is some live music in the evenings, it's never too loud for conversation, which is exactly how we enjoyed it.
The Guinness placards plastered to every inch of the walls and the red phone box create the illusion that you're entering an immigration shelter for Brits living overseas. However, that couldn't be further from the truth. Ironically, despite having its namesake owner standing next to the beer pumps most evenings to greet visitors, Avgoustos feels like a true neighborhood bar.
Additionally, the bar's specialty is beers, many of which come from nearby microbreweries and are potent enough to start you on a wild night out!
Le Coq Tail Mix has some of the best cocktails in Thessaloniki, and they come in stylish ceramic tiki mugs. The employees enthusiastically prom improvisation if you want to get a little creative. Even so, the views from the terrace, which face south and look over the rooftops and into the sea, give the beverages a run for their money.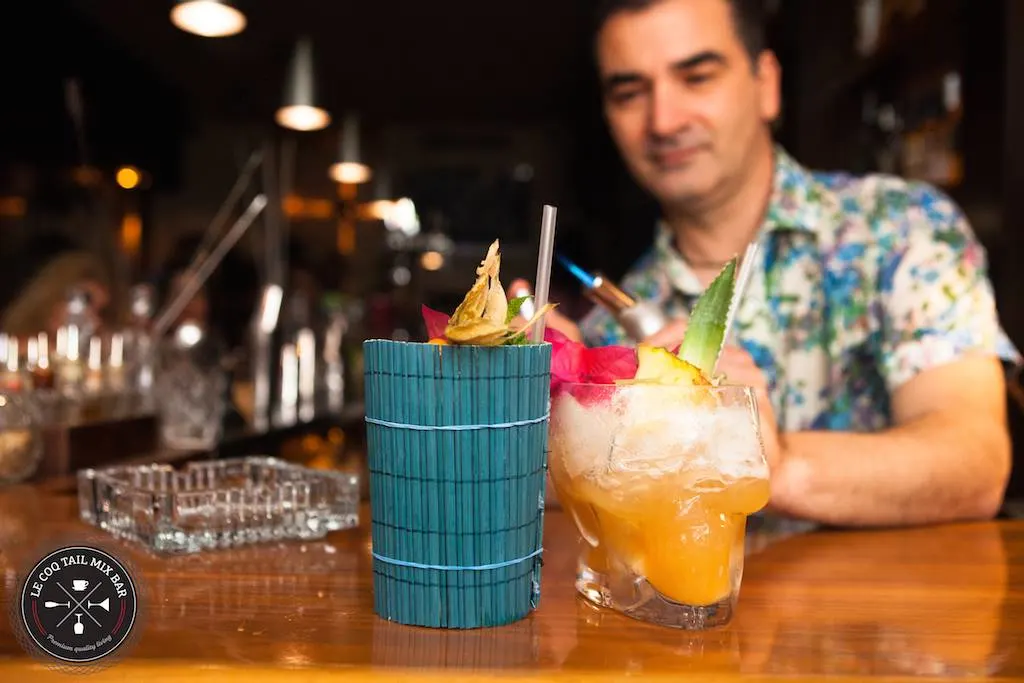 Thessaloniki doesn't have too many pubs, so Pulp essentially controls most of the market. Craft beers abound in this wildly popular neighborhood bar, from Belgian blondes to American IPAs, while great music blares from its speakers.
The staff's expertise and passion for recommending beverages based on your preferred libation definitely set it apart from many bars in Thessaloniki.
This classy wine and cocktail bar is where you should be if you're feeling a little posh because it has tons of outdoor seating under parasols. You'll love sitting on the plush sofas, which are located both inside and outside, with lush views of Aristotelous Square and contemporary black and white tiles that bring you to the bar.
A colorful and camp cafe-bar serving quality coffees, cocktails and, of course, Pastaflora Pies in the center of the beautiful city of Thessaloniki! The retro, vintage design and aesthetic, cozy atmosphere combine with lovely music playing softly in the background to make this a perfect spot to start the night off.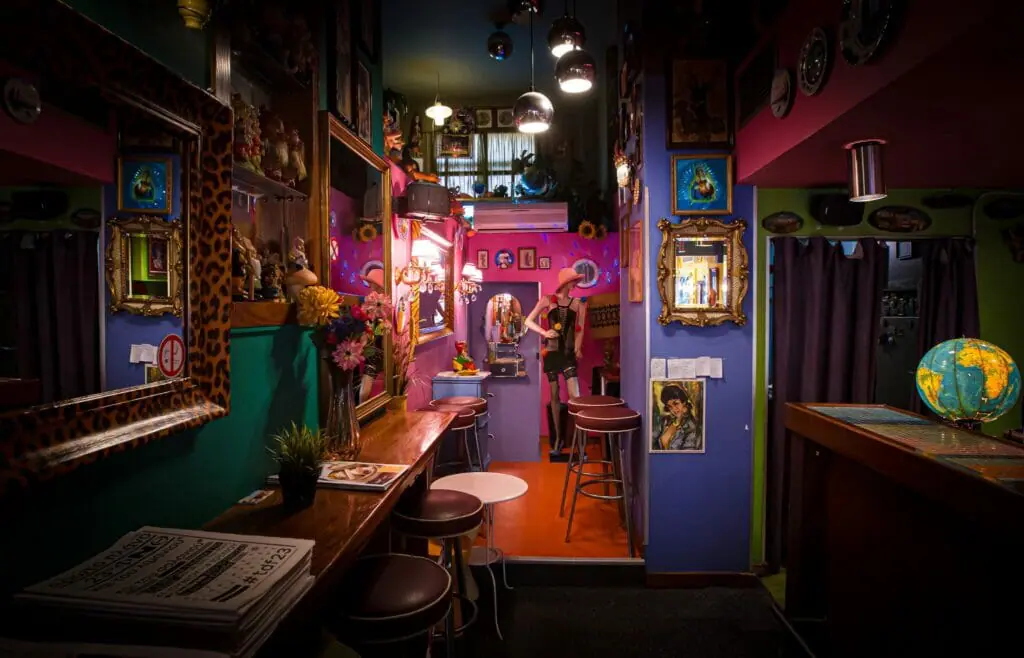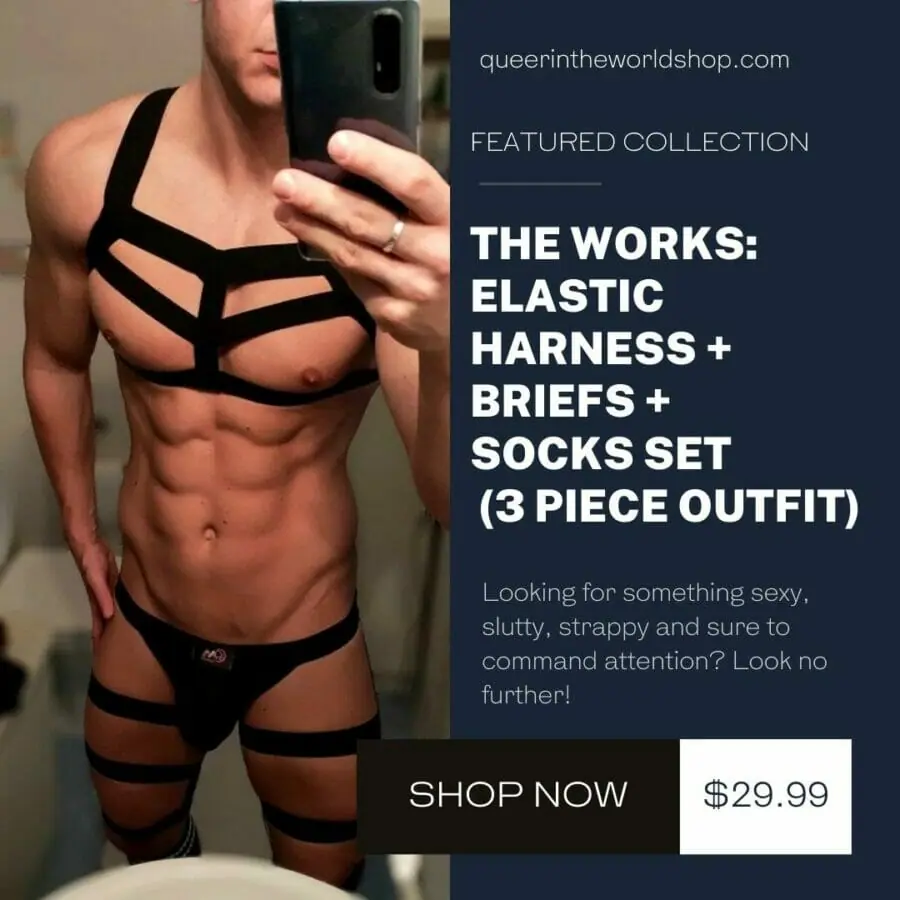 Cruising & Gay Saunas in Thessaloniki
If the bars or gay parties in Thessaloniki are too vanilla for you, perhaps these fetish clubs and gay cruising lounges are a better fit.
The gay fetish scene is not as wild as other places in Europe like Rome, Paris, Vienna, and Prague, but it still has something to pique the curiosity of those who dare to embrace their darker passions! For the uninitiated, this could be the perfect place to explore your curiosities, unleash hidden desires and maybe try out some new gay sexual positions…
Splash is exclusively gay and has cutting-edge amenities to bring gay Cruising to Thessaloniki. The Splash offers respect, leisure, relaxation, and much more. The 430 square meters Splash Sauna-Spa is designed on three stories.
Here, you have access to a Sauna, Jacuzzi, Cabins, a Steam Room, Glory Holes, Labyrinth, TV Rooms, and Renovated Roof Garden, amongst many other amenities.
Play is a fetish and gay cruise club in the center of the city. It has 3 floors, a gay adult shop in the cruise club, a dark room, mazes, and private cabins. You can also socialize in the chill-out zones.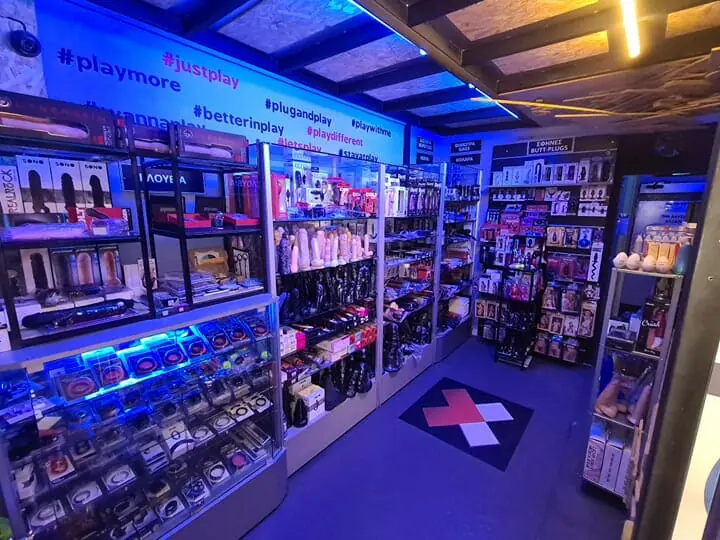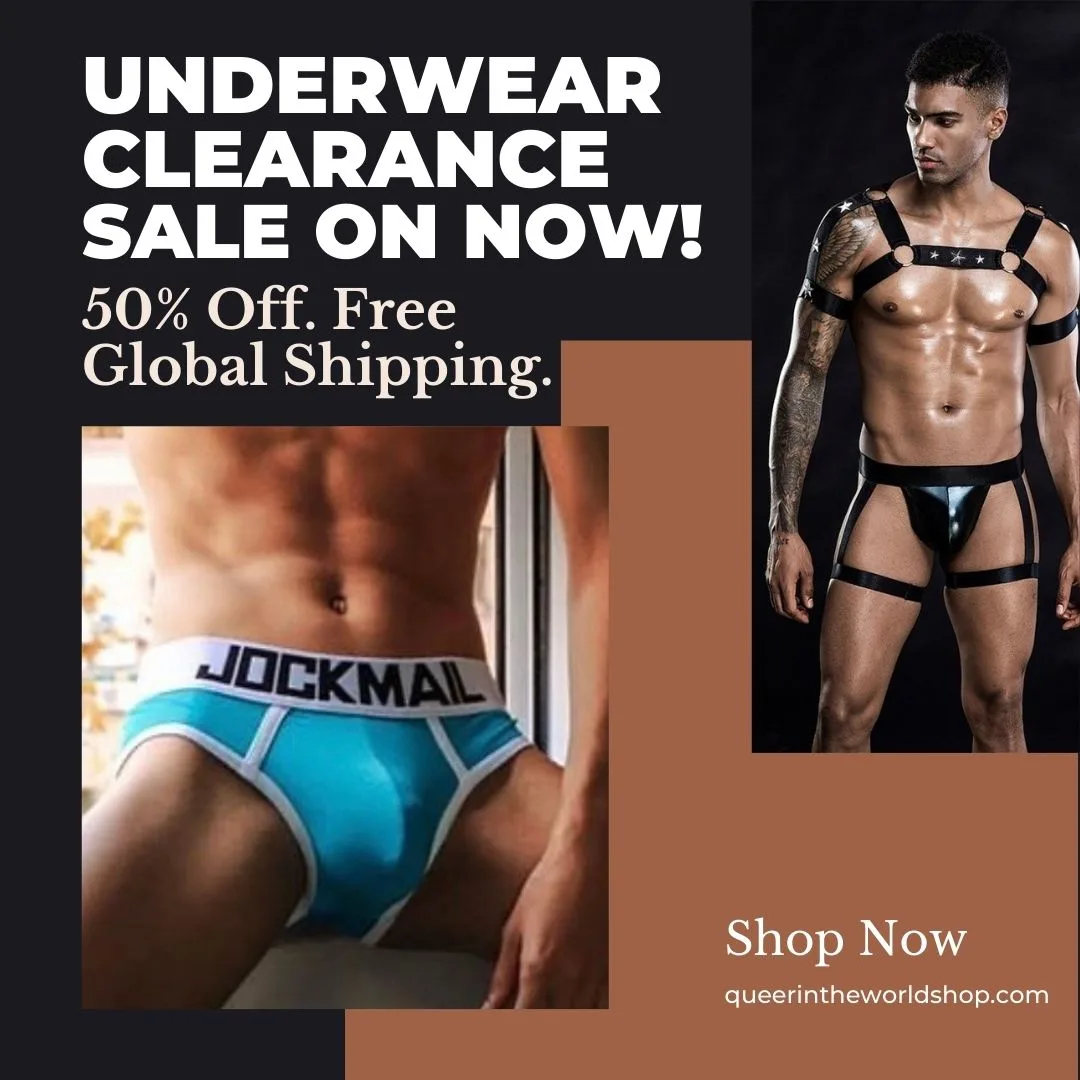 Gay Map Of Thessaloniki
Finding it hard to envisage where everything is in Thessaloniki? Hopefully, this queer-centric map helps where we have marked all the bars, clubs, parties, hotels, saunas, massages and more will help you stay in the spot best suited to you!