Gay Pristina, Kosovo's capital, also known as Prishtina or Prishtina, is one of the most vibrant cities in the Balkans, propelled by the region's youngest population in Europe, a sizable foreign student population, and a determination to move past its recent history.
Therefore, it shouldn't come as a surprise that Pristina offers such a wide variety of interesting things to do. But for queer travelers – there is a caveat to consider in this Muslim-majority 'nation-in-flux,' and you think about whether you will be free to be who you want to be.
While Pristina is a beautiful city with many quirky attractions, it's not very open when it comes to LGBTQ acceptance. While same-sex couples are free to walk hand in hand down the streets of cities like Rome, Madrid or Fort Lauderdale, things aren't the same in this Eastern European city.
While the country's officials advocate for LGBT+ rights and the legislation in Kosovo is quite advanced, social attitudes against LGBTI individuals are still relatively unfriendly in the population at large.
Kosovo is a bit of a paradox in that it is the only country in the region that constitutionally allows same-sex marriage. However, what is written in the law does not reflect the situation on city streets. Be wary of the temptation to openly present yourself as LGBTQ in the city.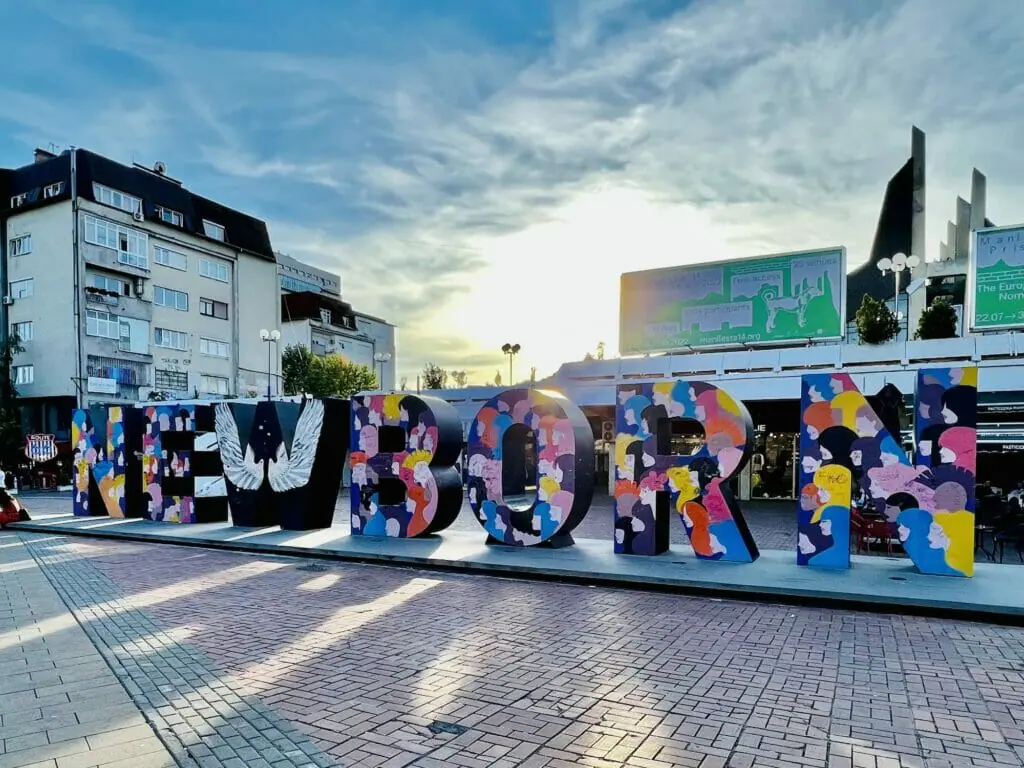 In fact, the situation in Pristina is still very conservative – meaning that there aren't any gay restaurants or clubs within city limits. Openly same-sex couples risk their safety as the culture here is yet to fully embrace an attitude of progress. This isn't the place where any traveler should risk being open about their identity or sexuality in public.
One event worth planning a trip to Gay Pristina for is Kosovo Pride, which has taken place here every year since 2016. While many may be familiar with the more extravagant and party-orientated Prides Of Western Europe, Pride here is still very much a protest and a form of resistance – and an opportunity to demand greater equality and freedom for members of the local LGBTI community.
Kosovo is interesting as it is one of few Muslim-majority countries in the world where LGBT pride parades are held annually, and for the most part, uneventfully, with well-known local and international politicians and diplomats marching each year.
Compared to many of the other Balkan countries, Kosovo is ahead of the game, and while there is still a long (long) way to go, it is rather amazing the strides that have been made here in such a short amount of time – notably the adoption of the new Constitution, banning discrimination based on sexual orientation.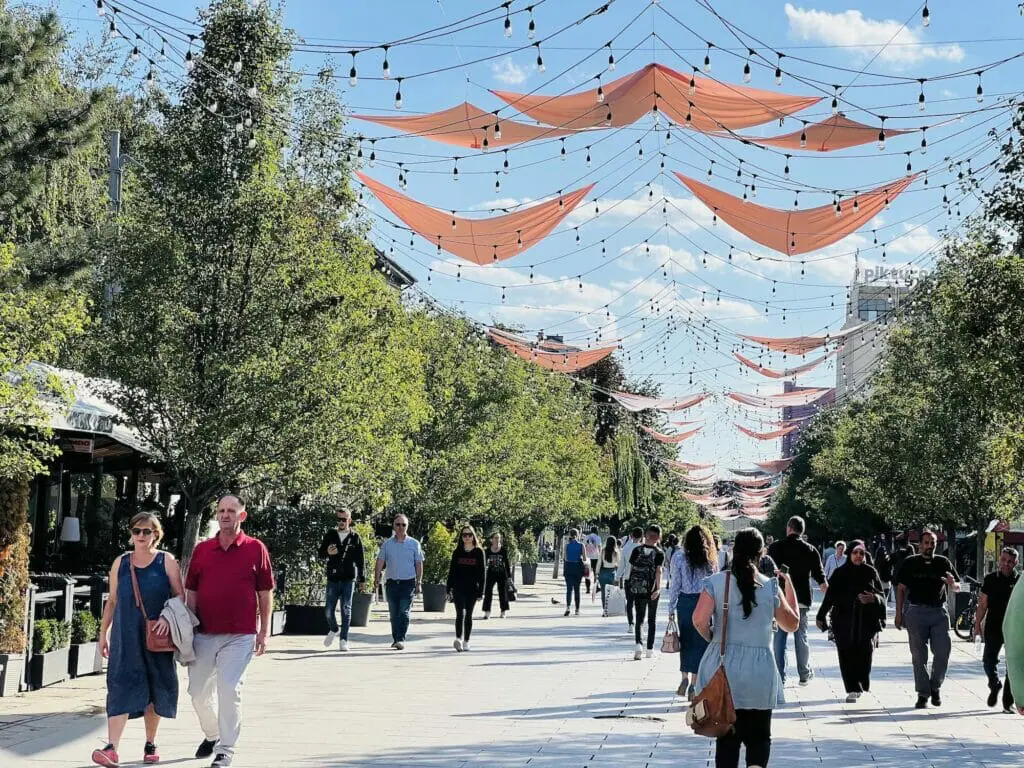 Gay, lesbian and bisexual people are allowed to serve openly in the military. However recognition of same-sex couples and same-sex marriage is still not possible, despite the Constitution recognizing "on the basis of free consent, everyone enjoys the right to marry and the right to create a family in accordance with the law".
While Kosovo law doesn't allow for this yet, there are hopes the government will pass legislation to allow for this soon – which would be the first in a Muslim-majority country.
Kosovo Pride marches each year from Skanderbeg Square down Mother Theresa Boulevard and then heads to Zahir Pajaziti Square, where a small concert takes place. Other Pride events take place the week before, making it undoubtedly the best time to visit Gay Pristina.
For the Western Balkans and Turkey region, hate crimes triggered by sexual orientation and gender identity continue to be major problems. It can also be quite difficult to meet other members of the LGBTQ community, even on apps where faceless profiles and discreet guys are the norm.
While all this might be true about Gay Pristine, this isn't to say that the city itself isn't worth exploring. It is a metropolis (and country) in flux – rapidly orientating itself towards 'the West' and with the associated cultural mindset shift.
Read on to find out why Pristina offers exceptional opportunities for adventures and nightlife, even if it isn't particularly queer-friendly.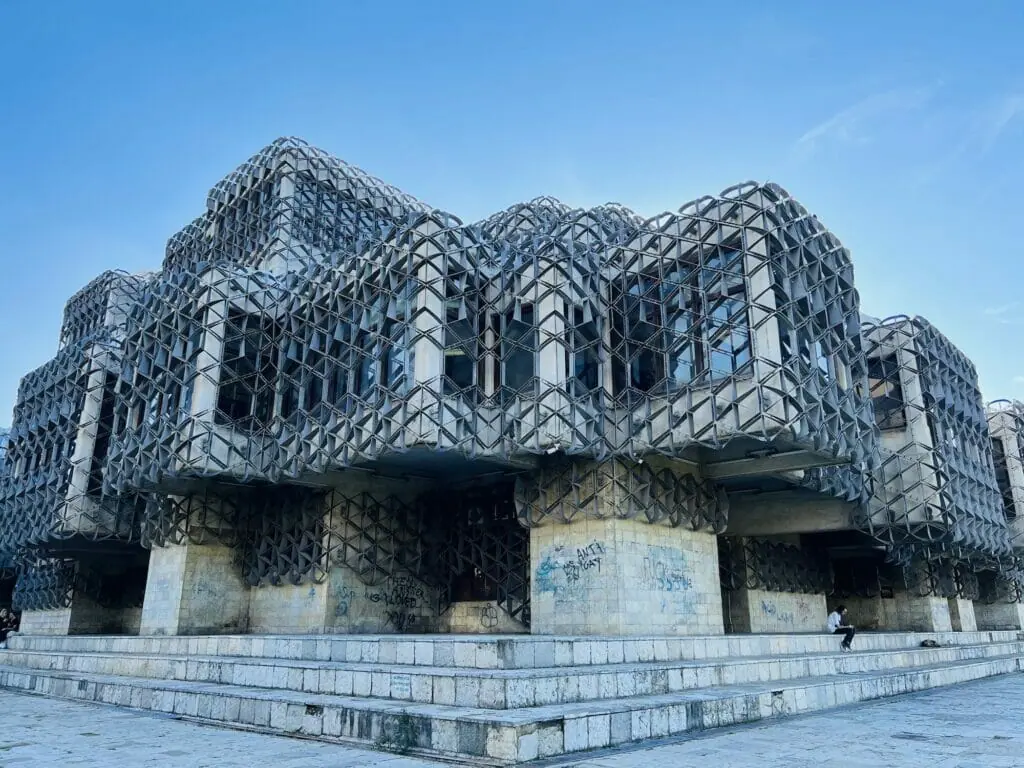 Attractions in Gay Pristina
Gay Pristina certainly doesn't have the thriving queer villages of Sitges, Berlin or Amsterdam, but it is still quite popular for its architectural marvels and historic monuments.
The city has a variety of shopping opportunities, cafes, and restaurants – and experiencing local life is one of the highlights of travel here. Walking around it is one of the best ways to learn more about Pristine's rich history and its past experiences.
Pristina has something for everyone to enjoy, and whether you're traveling as a single or a couple, the truth is that you will have authentic experiences here; from the landmarks to the religious, cultural, and historical attractions, there's something for everyone.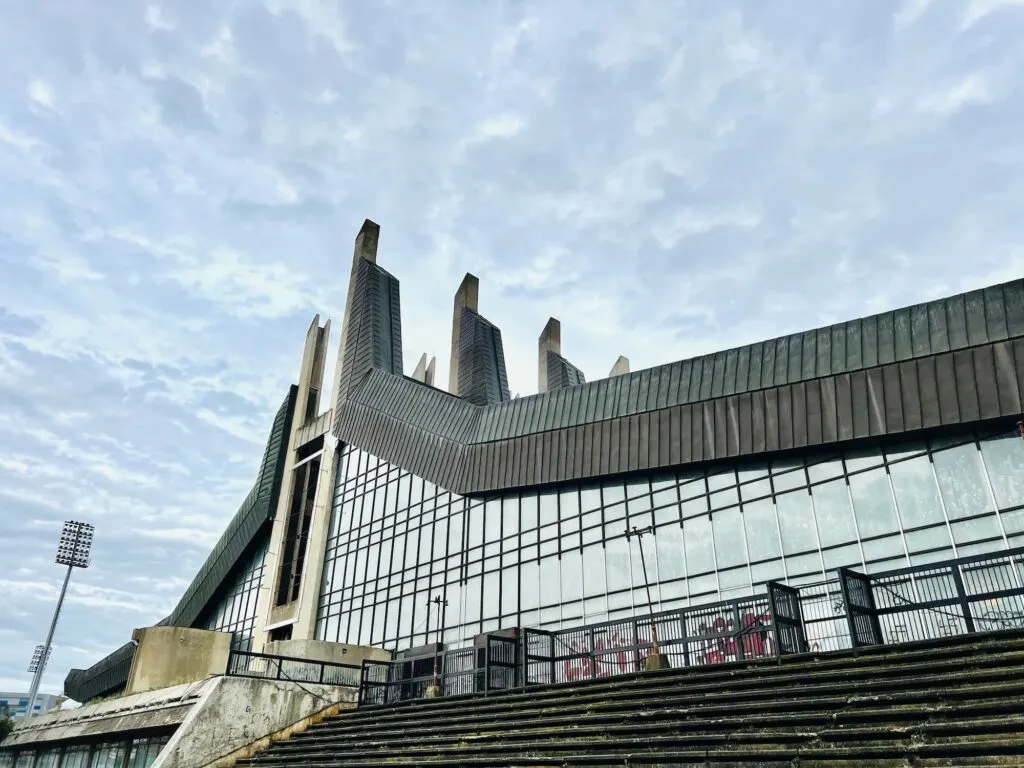 Top Highlights in Pristina
Kosovo National Art Gallery
The Kosovo National Art Gallery is one of the top attractions in Pristina. The gallery is known for being the country's top institution for visual arts. Kosovo National Art Gallery has vast collections of art with displays of the artistic and cultural strengths of the locals.
The gallery is located within the boundaries of the University of Pristina and features a ton of brochures, books, catalogs, and academic papers.
Bazaar of Pristina
You will obviously want to bring something home with you when you go on a vacation. What better way to get the perfect souvenir than to shop at the Bazaar of Pristina? Here, you will find figurines, necklaces, cultural objects, woven items, and even fresh produce. Whatever you want, it's yours as long as you've prepared your wallet.
Sunny Hill
If you love European Music Festivals, then Pristina should already be on your radar for Sunny Hill – the largest festival organized in Kosovo and, based on the headliners, probably the best festival in the region. Organized by Dua Lipa and her father, Dukagjin Lipa, as a way to challenge misconceptions about Kosovo and show that people here are intelligent, creative and have something to say.
A place made to vibrate with young people who know how to have fun (something that applies to Pristina as much as the festival); if you can time your visit over the weekend in August each year Sunny Hill takes place, you will not regret it.
Emin Gjiku Ethnographic Museum
Among the best places to visit in Pristina is the Emin Gjiku Ethnographic Museum. The building is located in the Bazaar area and displays the past of Kosovo from the 15th to the 20th century. If you enjoy a little history lesson, you will love hearing the explanations of how jewelry, weapons, a variety of tools, and furniture were used in Pristina's past traditions.
You're in Kosovo, and Mother Teresa is a big deal here! According to locals, she is so loved because she came from an Albanian family. Mother Teresa Boulevard is located at the center of the city and is its cultural and historical hub.
The Cathedral of Mother Teresa is located here and was constructed in the midst of disputes from the majority of the Muslim community. Pop by and take a few Instagram-worthy shots.
Marble Cave has located about 20km from the city. The caves are a natural rarity and were covered in mud before opening. Some of the areas of the cave are still unexplored, but it has a range of giant crystals, stalagmites, stalactites, and more than 25 lakes. Pristina's natural monument is beautiful, exciting, and extensive.
While we are certain many Kosovars just want to move on from the horrors of war – and be known for something else internationally – the reality is many travelers here will want to understand the conflict better.
It is a complex confrontation, one not easily comprehended, and for assistance, we highly recommend you consider taking a Pristina War Tour with Kosovo Walker, a thought-provoking tour organized to take you to numerous sights with historic context that led to the war with Serbia and Kosovo's eventual independence.
This area has thousands of years of history, different rules, and countless historic intrigues, glories and sacrifices. This war tour helps uncover them as they relate to the recent conflict.
On this tour, you'll be given context to the numerous memorials around Pristina and visit the hallowing Pristina Prison where Albanian dissidents of the Yugoslav and Serbian regimes were held before Kosovo's independence. And it is verified LGBT-friendly, so you don't need to worry about hiding who you are.
Gay-Friendly and Gay Hotels in Pristina
In Pristina, you would be hard-pressed to find an upscale hotel that has any issues with LGBT guests, but we still advise discretion in this conservative society.
Some Pristina hotels are more popular with queer travelers due to their central location or for their inclusive environment and welcoming vibes, which are features here. These gay-friendly hotels in Pristina are frequented by members of the LGBT community and have solid reputations.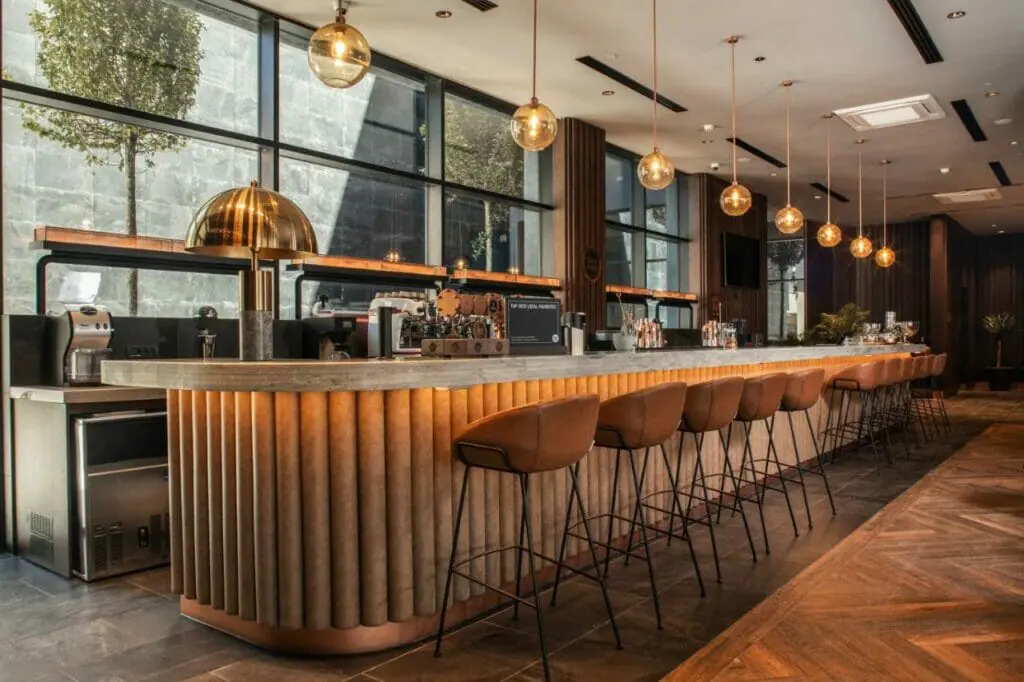 Each hotel and area offer something particular, so be sure to choose the right style and location to meet your needs.
Prices are cheap compared to North American and Western European hotels (though quickly rising), and standards are generally high – so it's a great place to splurge! Of course, there are also hundreds more hotel and hostel options in Pristina if none of these suit your desired budget, facilities or area!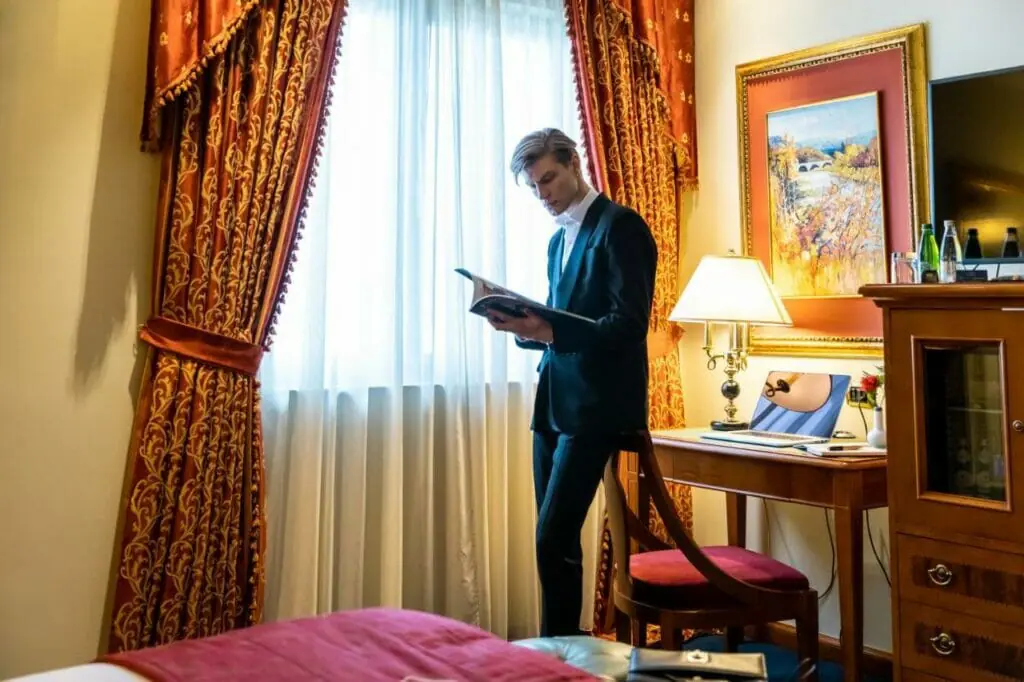 Located at the center of Gay Pristina, the Swiss Diamond Hotel is a luxe location to spend a few quality days. The hotel has previously won many prizes and awards – so you know it is going to be good! Swiss Diamond Hotel has 141 well-designed rooms and also features a shisha bar, a lounge bar, and a restaurant.
The rooms here are elegant, comfortable, and luxuriously furnished with climate control systems, exquisite Italian baths, and wireless internet in each room. Guests have access to the Wellness Center, which has a Jacuzzi, steam bath, and Finnish Sauna.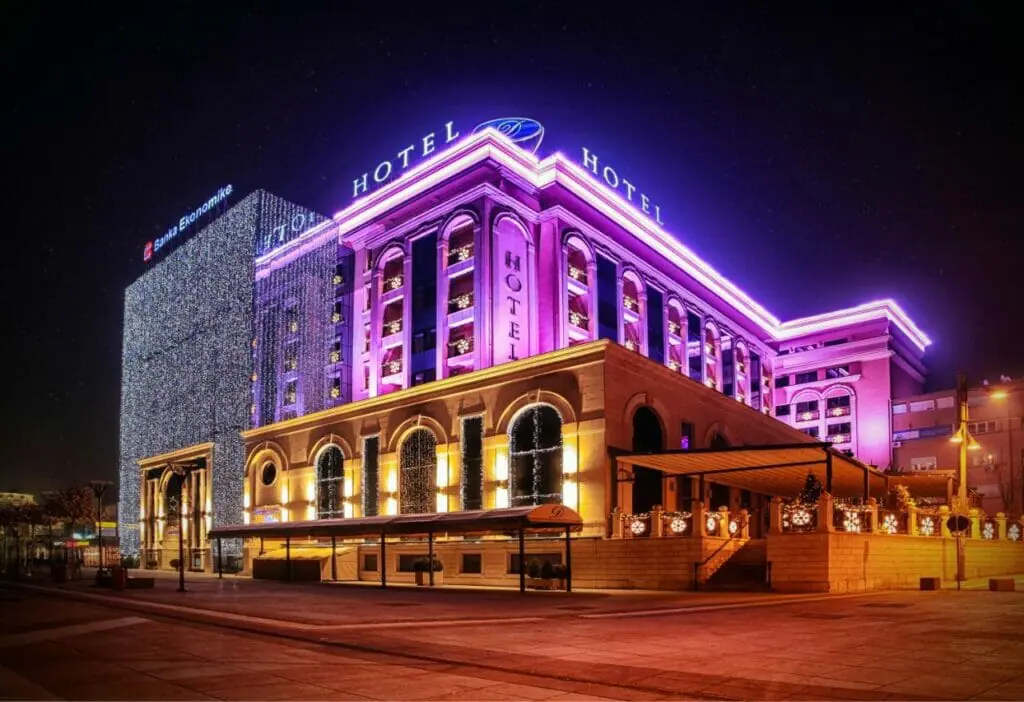 Emerald Hotel is the country's premier resort and conference hotel. The hotel has elegant and luxurious amenities anyone would be happy to immerse themselves in. Located outside of Pristina, Emerald Hotel offers a unique experience far away from home, 3 unique restaurants, a sports center, a spa, and two lounges.
It is perfect if you are passing through on a road trip and don't want to brave the chaos of Pristina's streets. Pop into the Top Restaurant for Gourmet Cuisine, and if you prefer to barbecue, Vera by the Pool restaurant will hit your spot every Saturday and Sunday.
For a hearty buffet breakfast, head over to Lobby Restaurant and dine to your heart's content. Start your night out in the city with some delicious snacks and cocktails at Gallery Bar or Lounge Bar, then wash it all down with great cocktails and drinks.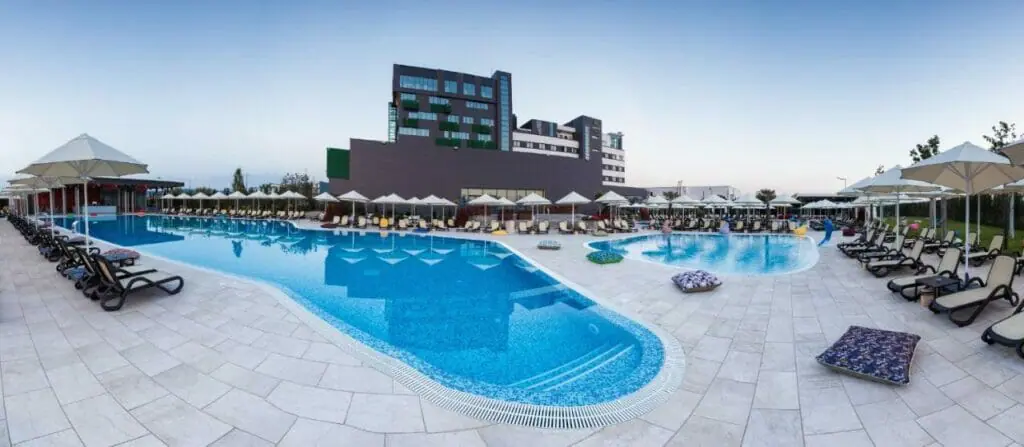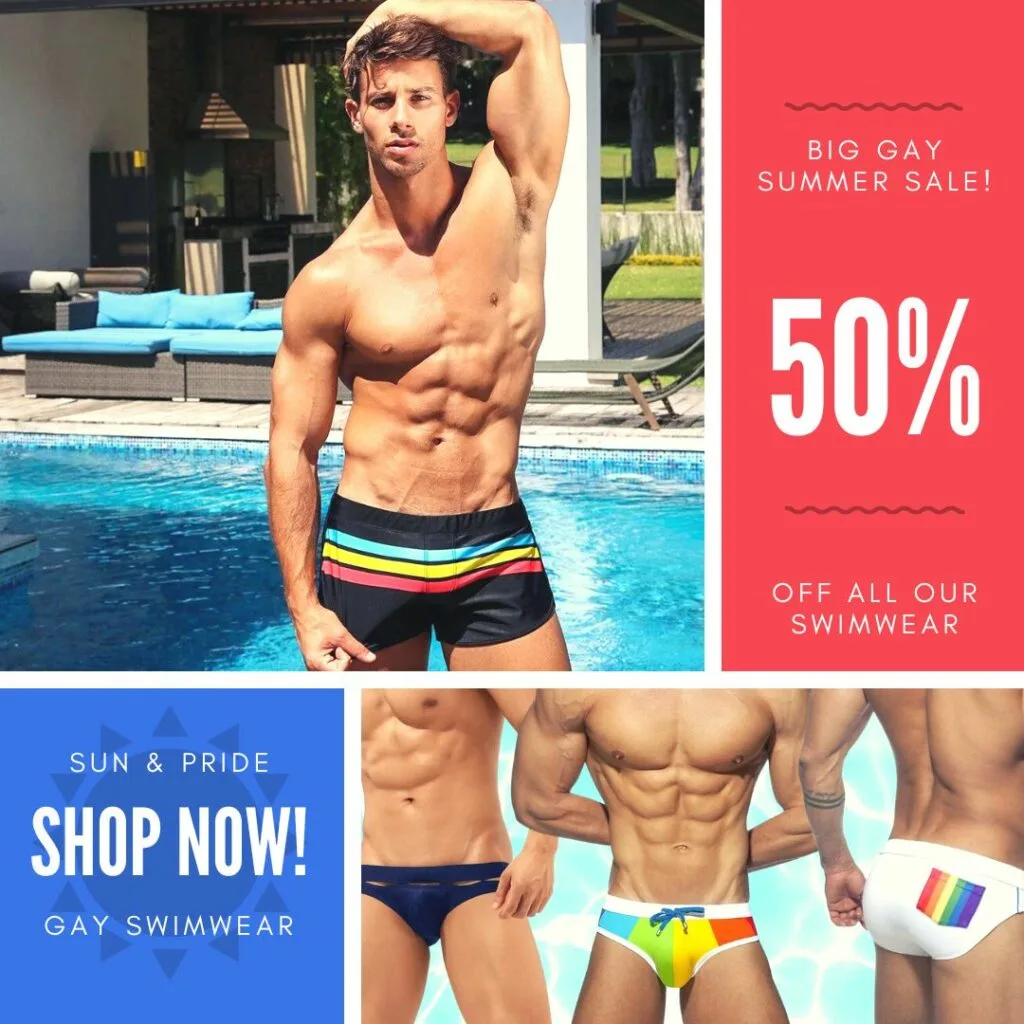 Four Points by Sheraton features a contemporary architectural design, a lobby bar with an inviting and informal atmosphere, and an all-day dining restaurant. The hotel also has 87 rooms, some of which are junior suites and terrace rooms.
The Sospiro Restaurant is known as one of the most exclusive Italian restaurants in Kosovo. Enjoy the indoor pool area, Spa and Fitness Center, and boulevard with plenty of shops and accommodations for guests with a variety of needs.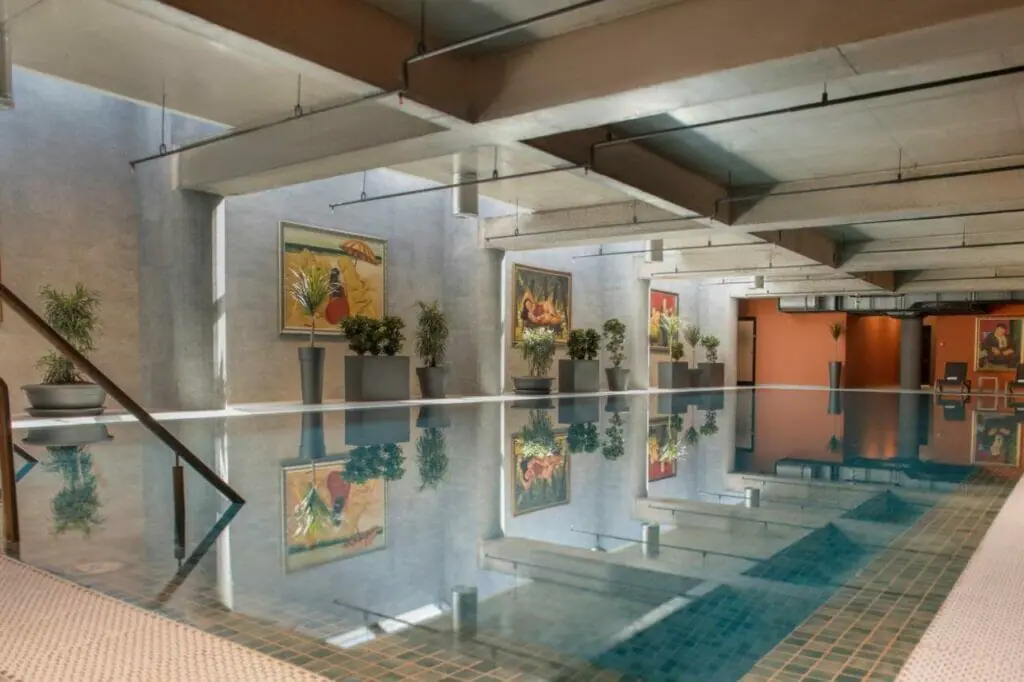 The City Inn isn't an old hotel, but you will enjoy your stay here. The hotel is located a few minutes away from the central business district and high-end shops. The City Inn features an Italian-inspired restaurant with dishes made from locally-sourced organic products. The rooms at the City Inn are designed for comfort and tranquility and feature a warm ambiance amongst plush interiors.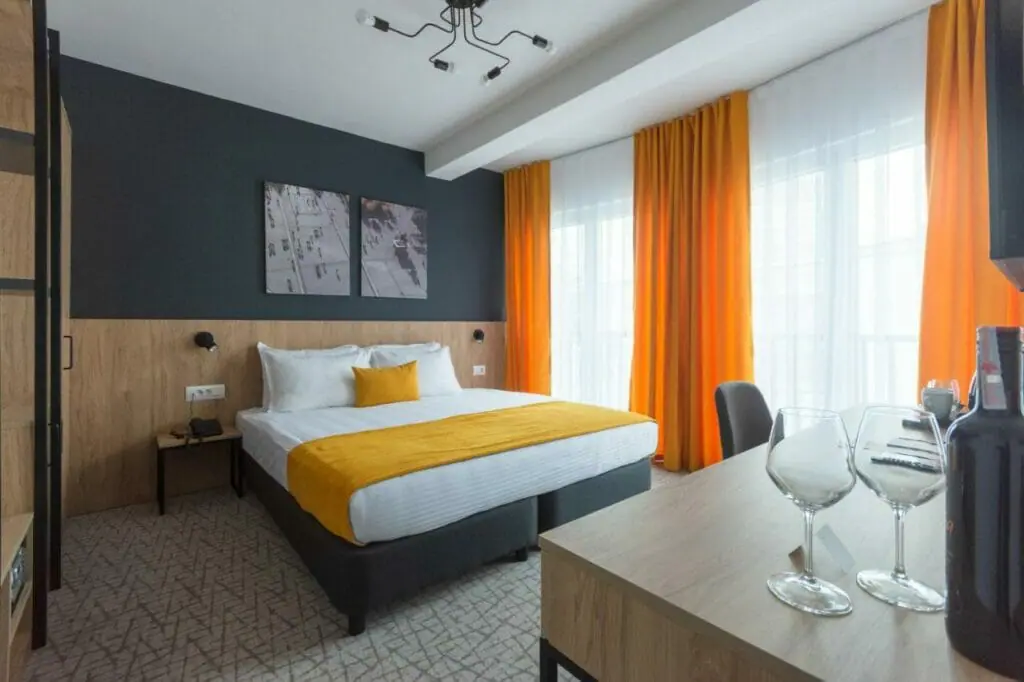 If you're on a tight budget, one of the best places to stay in Pristina is the Oda Hostel. It is located in the city center and is an excellent choice for those who love being close to the city park, which offers opportunities for sports and walking.
Oda Hostel is close to Mother Teresa Square and restaurants. Its central location makes it easy for you to explore the city and all its sites and attractions. The hostel itself offers clean and comfortable accommodations. It has a capacity of 18 beds, with each room having 3 bunk beds. The hostel features a kitchen, a common room, and a lobby bar.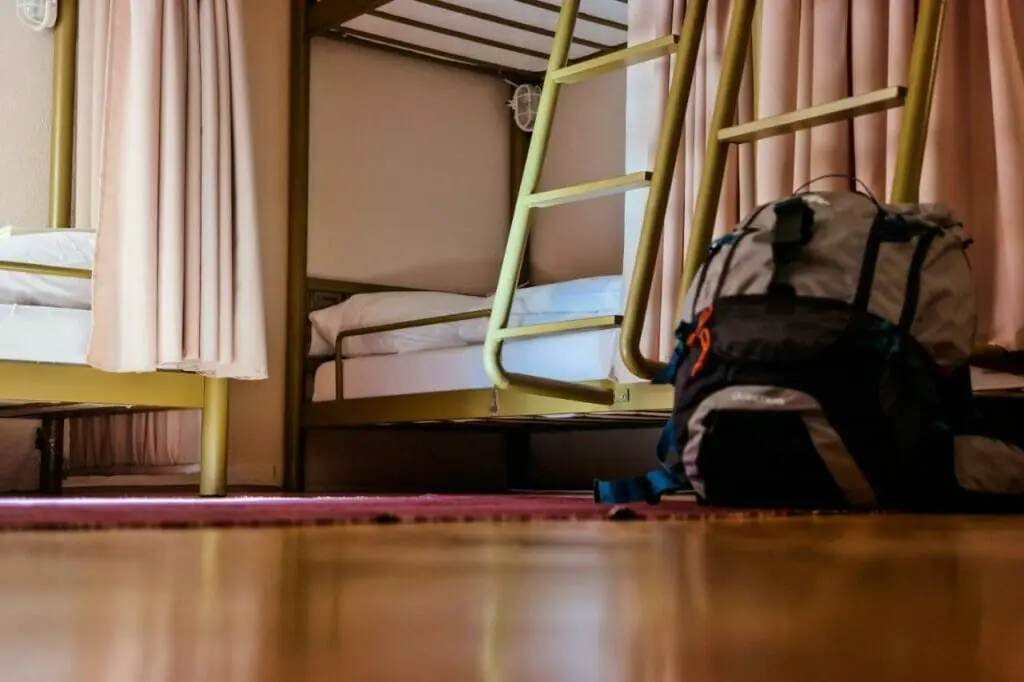 Gay Nightlife in Pristina
As we mentioned earlier, Pristina isn't the best place for any member of the LGBTQ community to be open about their sexuality. As a result of the attitudes in this city, the gay nightlife isn't as pronounced.
There are a few gay events in Pristina, but most of the meetups are hush-hush or through word of mouth. Try asking around on the gay hookup apps to find them (locals have understandably asked us not to put them directly online).
Over the past few years, there have been gay clubs, but these have closed as fast as they opened. However, this doesn't mean that there are no places where you can relax and have a good time.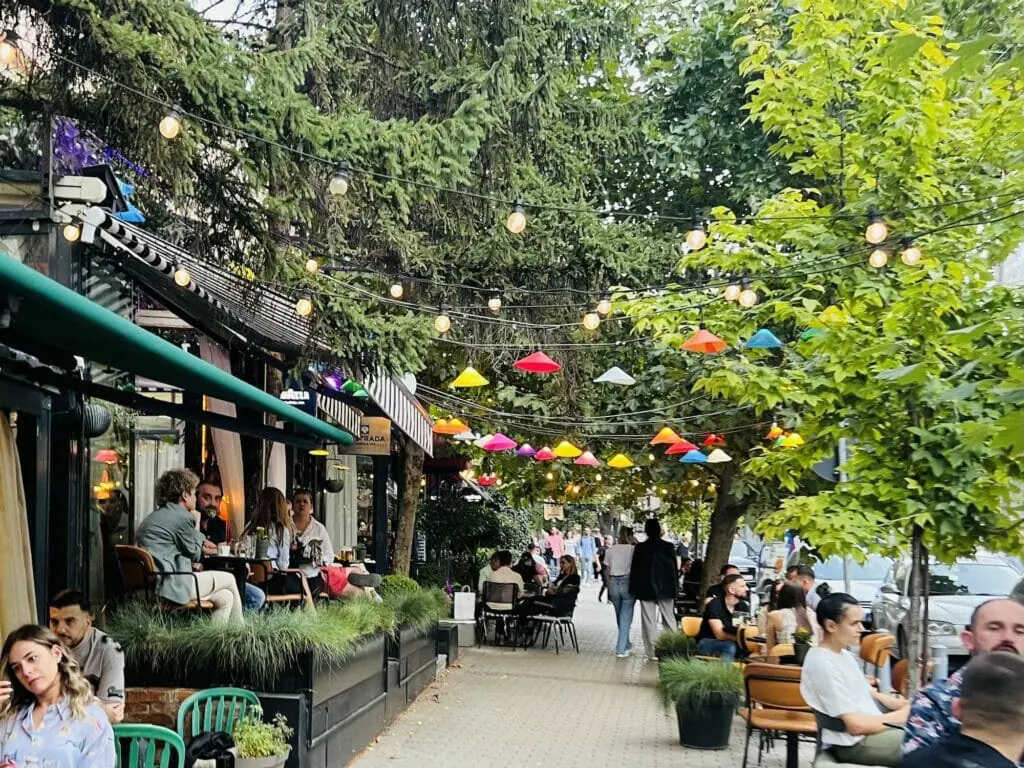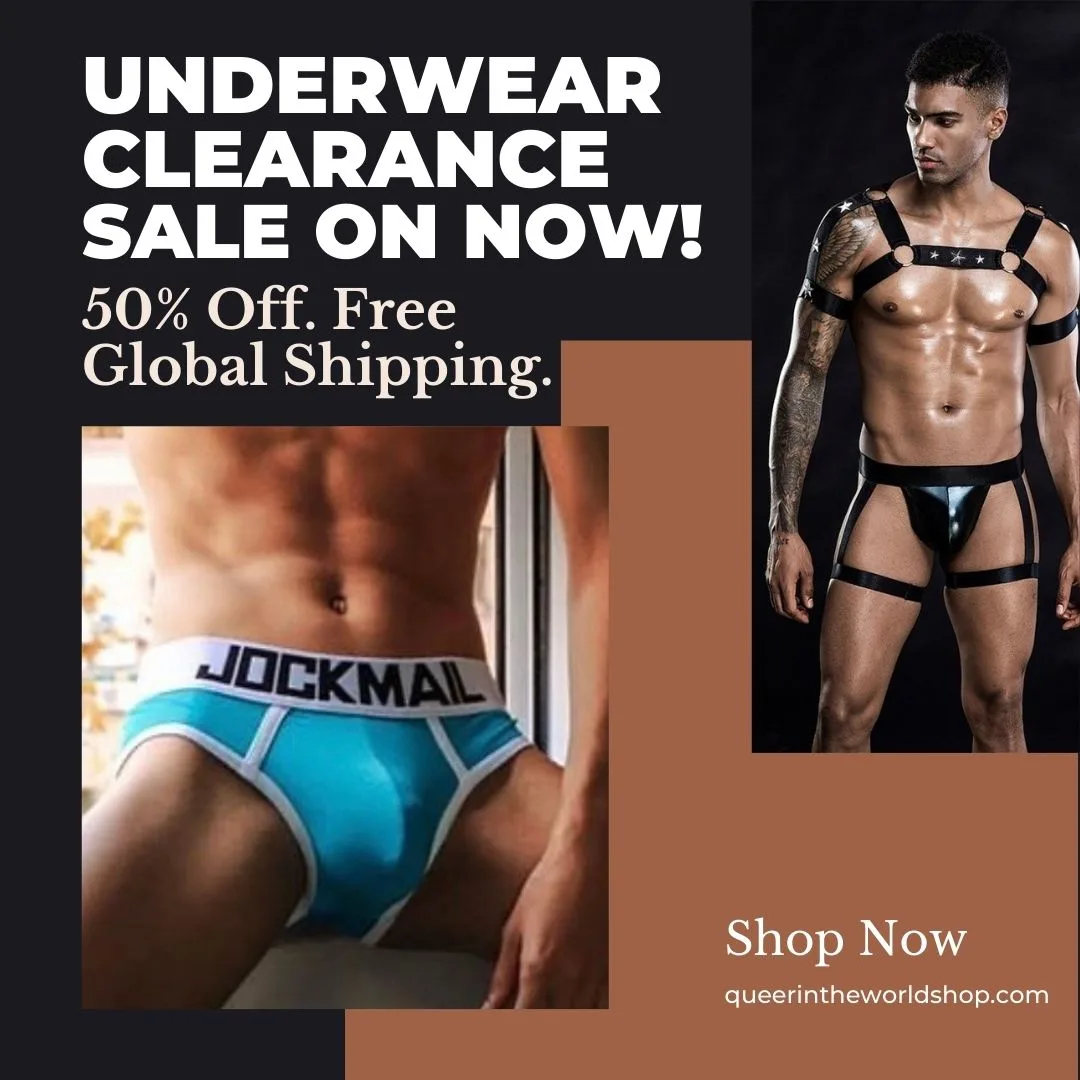 Gay-Friendly Bars In Pristina
An openly queer pub based in Prishtinë with karaoke nights, local singers and comedy shows. A fabulous spot to support and mix and mingle with the local community in a space that is extremely secure and welcoming (including to allies).
Additionally, the parties and weekend drag shows are a lot of fun. It's extremely likely that this place will rapidly begin to feel like home if you are here for more than a few nights.
You absolutely must taste their strawberry daiquiri, and downstairs there's a mirror with fantastic lighting where you can snap the sexiest pictures. You can also visit during the day for good coffee and a queer space place to relax.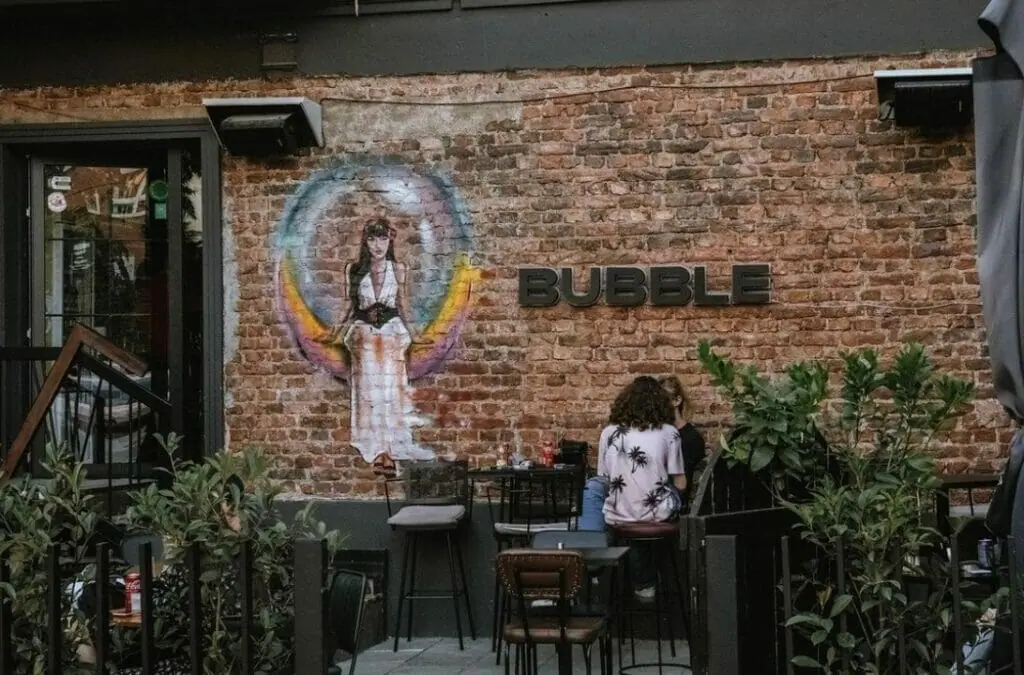 While not particularly gay-exclusive, this is a location where many of the younger members of the LGBT community love to hang out. The café is located near the Newborn monument, one of the city's symbols, and is one of the best bars in Pristina.
The establishment is elegantly designed, and the bar has a variety of drinks ranging from beers, local wines, seasonal drinks, coffee, and cocktails.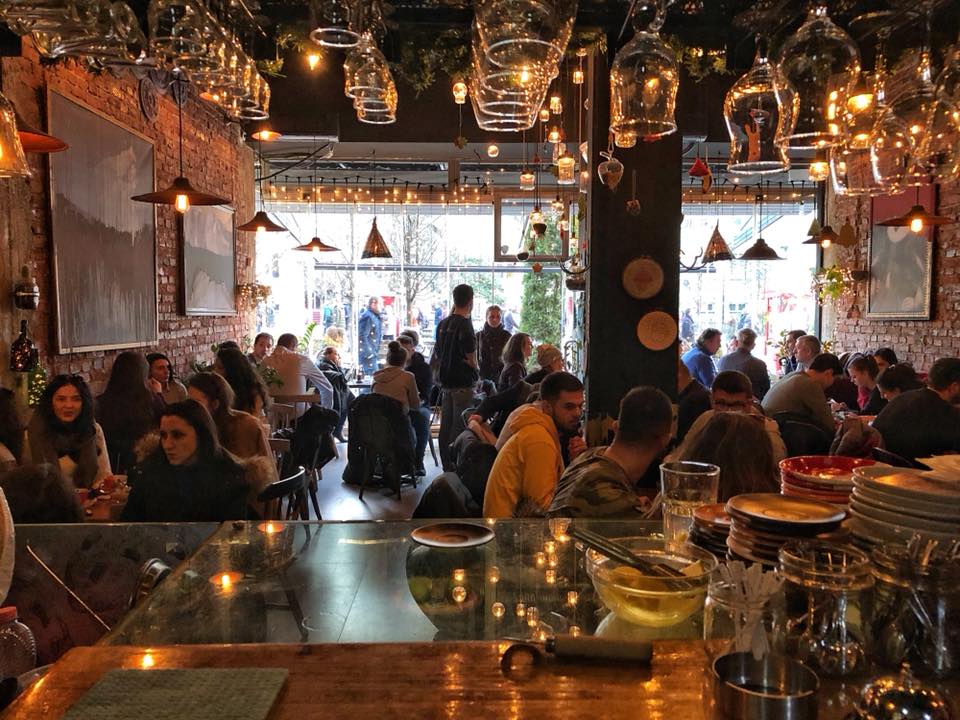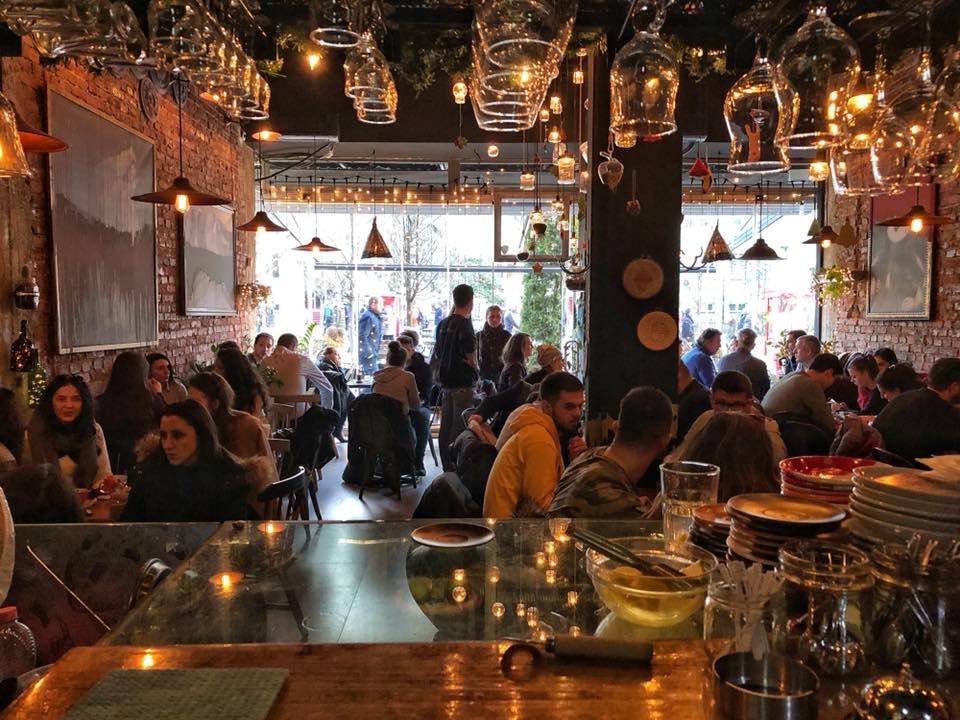 Dit e Nat is located in the city center and is a café-bookshop. The establishment serves an exclusively vegetarian menu and plays a nice selection of jazz music and indie bands. The clientele here is mostly civil servants, artists, and students.
Dit e Nat, while also not exclusively gay, is gay-friendly. However, don't expect to see them announcing it for the whole world to hear. It is more discrete, with queer literature in its book selection and a rainbow flag sticker on the front door. Even so, any member of the LGBTQ community will feel comfortable in the well-designed bar.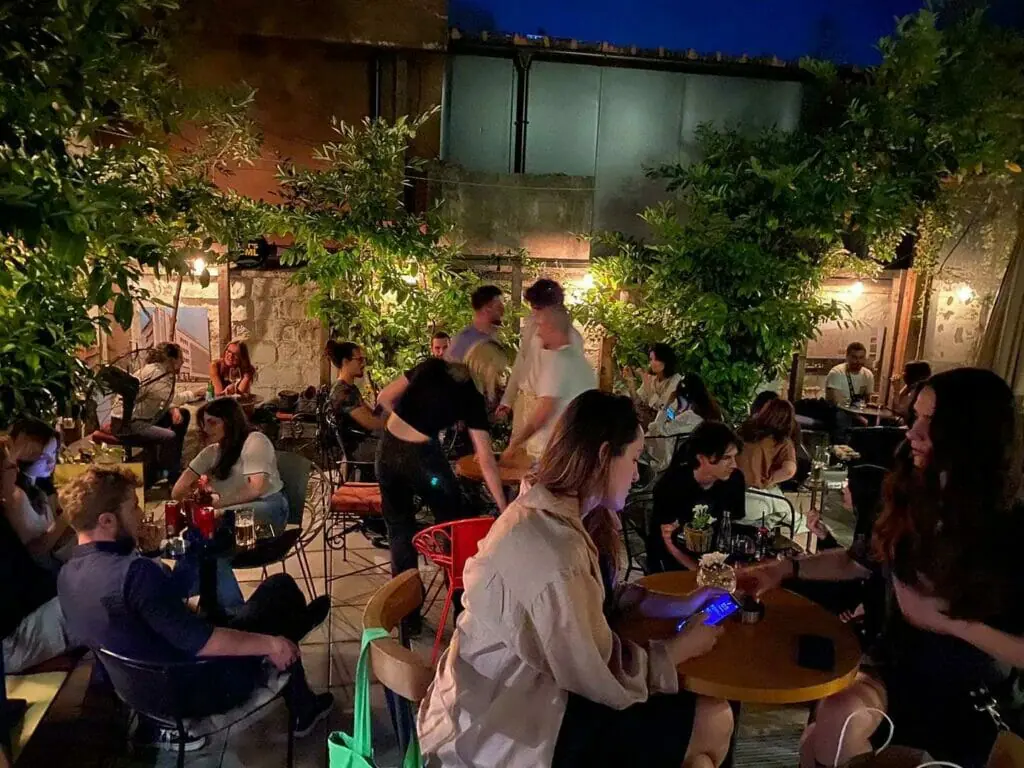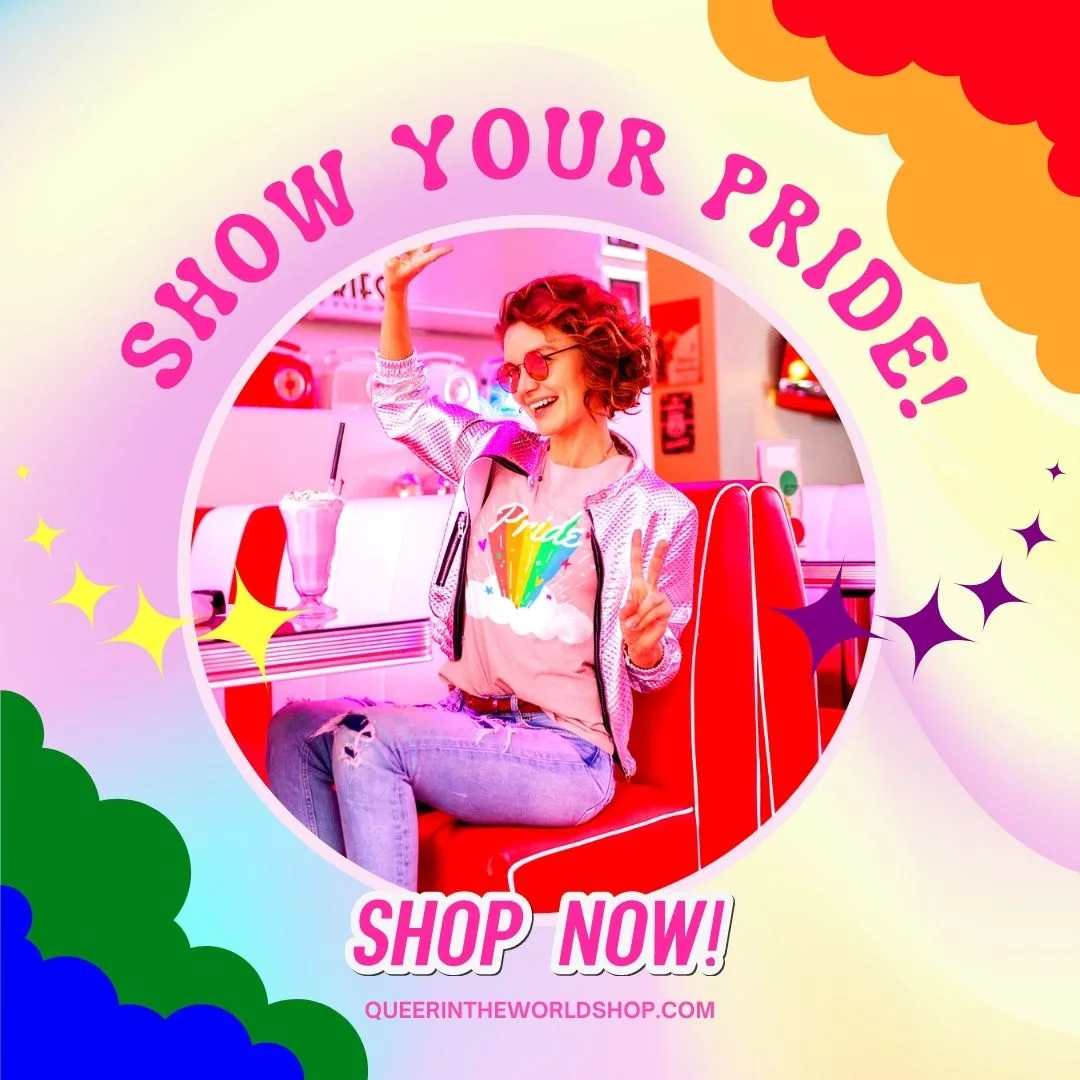 Other Gay Popular Bars and Clubs In Pristina
For those wanting a more elegant affair, Rooftop 13 in the Grand Hotel offers a panoramic view of the city, external garden terraces and a lively dancefloor.
A liberal activist organization that has no borders and is worth a look into for its alternative club events and cultural nights.
As one of the most popular dance clubs in Pristina, Zone Club receives a variety of internationally renowned artists and DJs. This club has two different locations during the winter and summer months, where they play music ranging from rap, pop, and techno music.
Zone Club's winter location is at the city center, while the summer location is an abandoned warehouse located little past city limits. All locations draw in large crowds with dancing from dusk to dawn.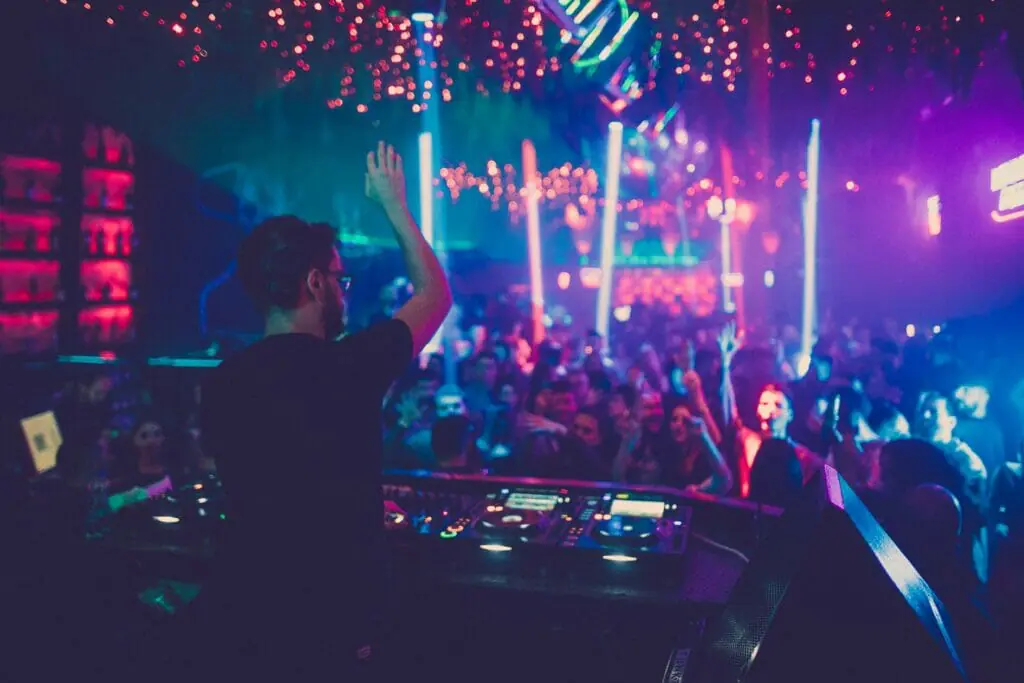 Zanzi is said to be one of Pristina's oldest nightclubs. The jazz club is open every Monday to Saturday from 10 pm to 4 am. The jazz club offers live music each evening, is surrounded by an underground atmosphere, and is perfect if you're looking for the best location to dance all night in Pristina. On Mondays, the club hosts karaoke and open mike along with a live band.
Looking for a space that is more regular in its operation? Welcome to Priview Bar. The establishment is open every day from 11 to 2. Priview Bar offers deliciously refreshing drinks, amazing coffee, and live music. The bar is very popular with residents that like to while away their time while listening to bands and artists.
Duplex Club is open from 9 am to 5 pm on Sunday to Tuesday, then 11 pm to 4 am from Wednesday to Saturday. It is a popular, elegantly designed club in Pristina offering mainly rap, pop, live music, and occasionally, a DJ.
Duplex Club offers a great ambiance for those that want to drink and shake a leg in the city. Before you get here though, you must know that the club has a dress code. Make sure that you are well-dressed before you show up.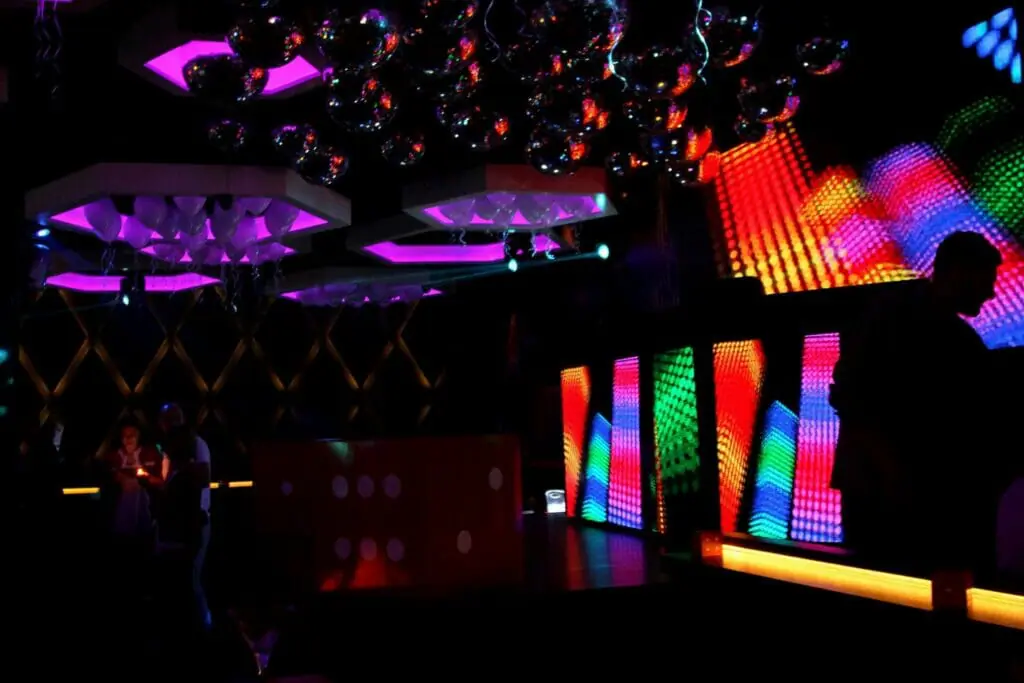 Soma is quite popular at all times of day and night. While it is a library, the establishment is also known for its nightlife in Pristina. Soma's library has collections from local artists and hosts a variety of musical performances in the evening.
Guests can listen to literature and music or enjoy art. Soma features trendy lamps, a welcoming atmosphere, and an island bar conveniently located at its center. There's also a garden where you and your friends can relax as you enjoy your drinks. The space is popular with journalists, students, artists, expatriates, and intellectuals.
If you're one of those people that can't be 'boxed,' Hackerspace is for you. This gathering place has a basement where everyone coming in has access to home-brewed beers, Balkan vodka, and rakija. A hackerspace is open on Friday evenings and offers music from live rock bands.
Bamboo Bar is also amongst the oldest bars in Pristina. It has been open and popular for more than 13 years thanks to its atmosphere, exceptional customer service, and drinks.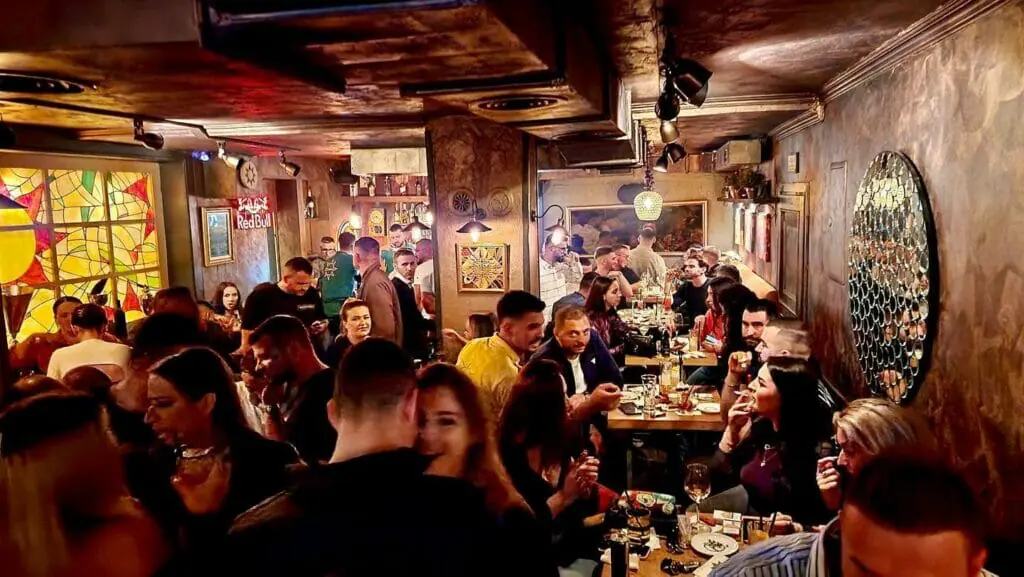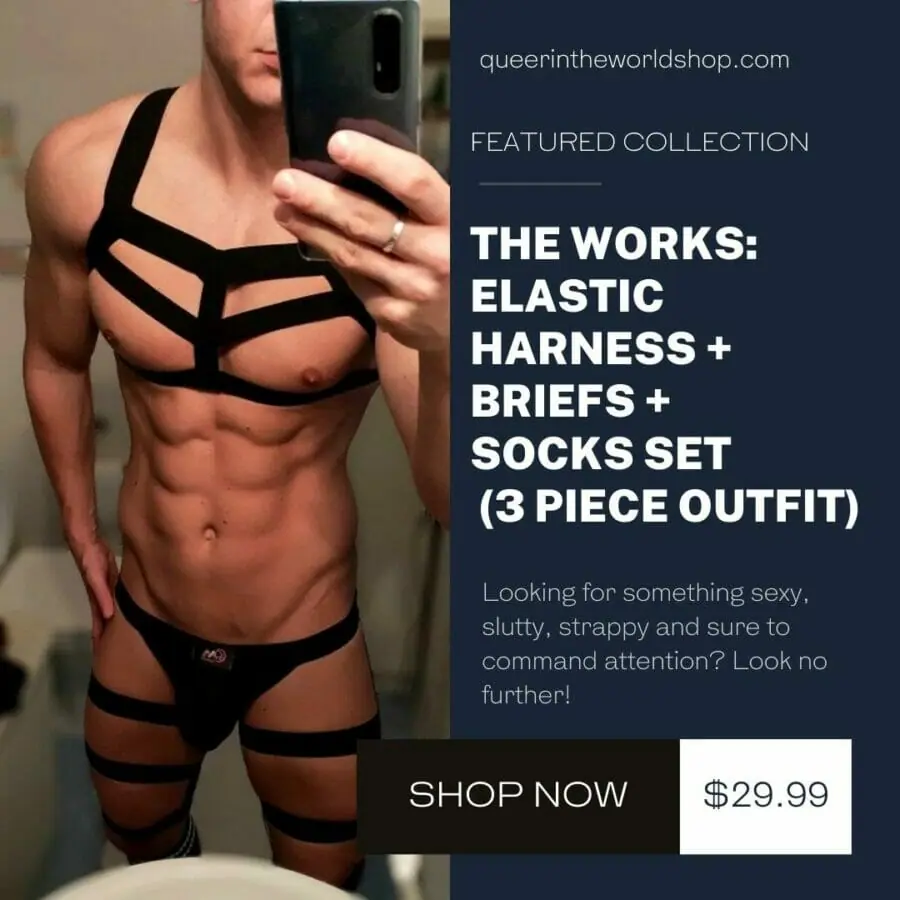 Gay Map Of Pristina
Finding it hard to envisage where everything is in Pristina? Hopefully, this queer-centric map helps where we have marked all the bars, clubs, parties, hotels, saunas, massages, and more will help you stay in the spot best suited to you!