San Francisco is said to be one of the most beautiful cities in the United States. This is because this city is home to a lot of beaches with rolling hills.
You could also explore several parks, landmarks, and museums. You could even enjoy various entertainment selections. In addition to this, being a haven for the LGBT community, San Francisco is already worth staying. The rainbow flag waves proudly across the city, making it a relatively safe space for us. Because of this, you have to know the best gay hostels in San Francisco.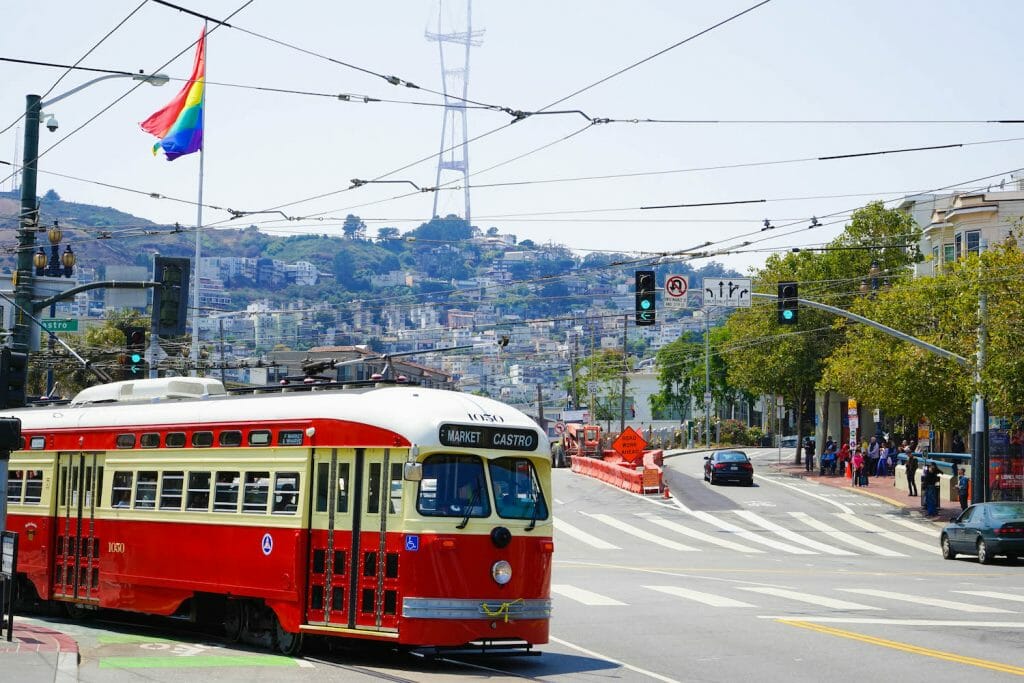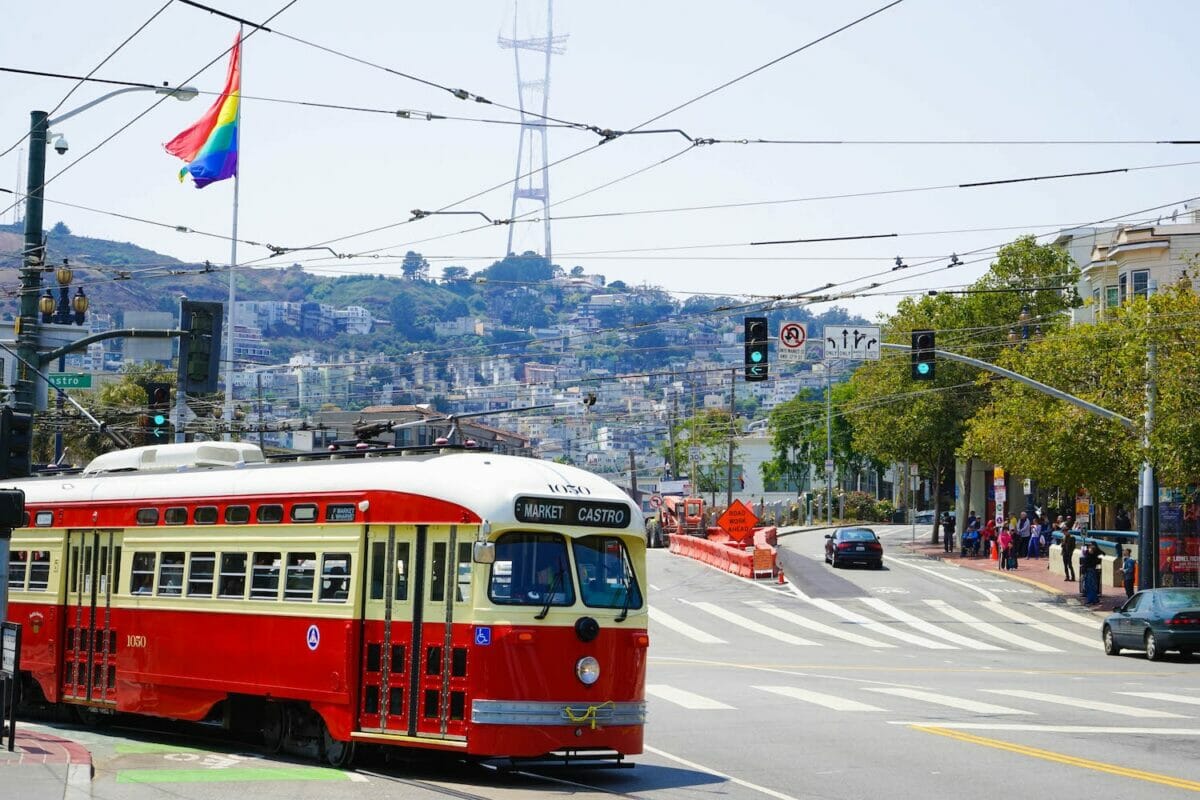 Indeed, the Golden Gate Bridge screams San Francisco. This iconic structure has stood the test of time and history. However, there is much more to see and experience in Gay San Francisco. The city hosts one of the world's best gay pride festivals, a rather raucous Hamburger Mary's, and has provided a setting for so many of our favorite LGBT TV shows. You will also get to embrace the culture of the LGBTQ. These are already enough reasons for you to stay longer in San Francisco. However, many hotels are expensive, giving you a limited option. Do not have high expectations regarding the prices of these lodging spaces. Blame Silicon Valley.
Kidding aside, many hotels are truly overpriced. But do not worry, we have handpicked the best hostels in San Francisco for you. For those who are on a tight budget but still want to stay in the city, these places are for you. On this article, we are going to describe and hopefully allow you to decide which among the best gay hostels in San Francisco would fit your preference the most.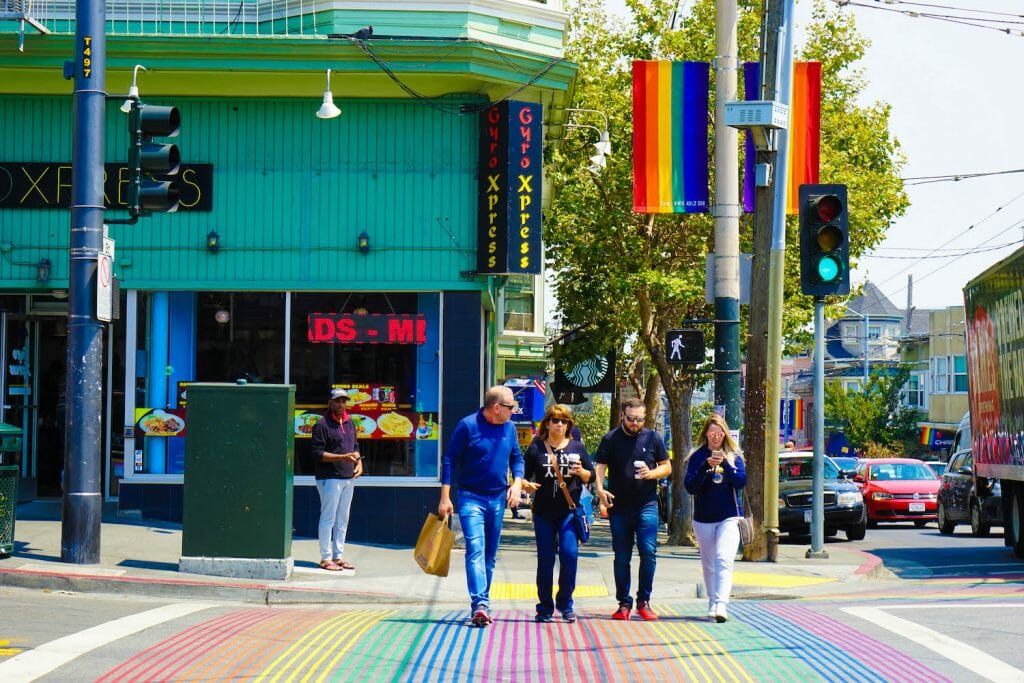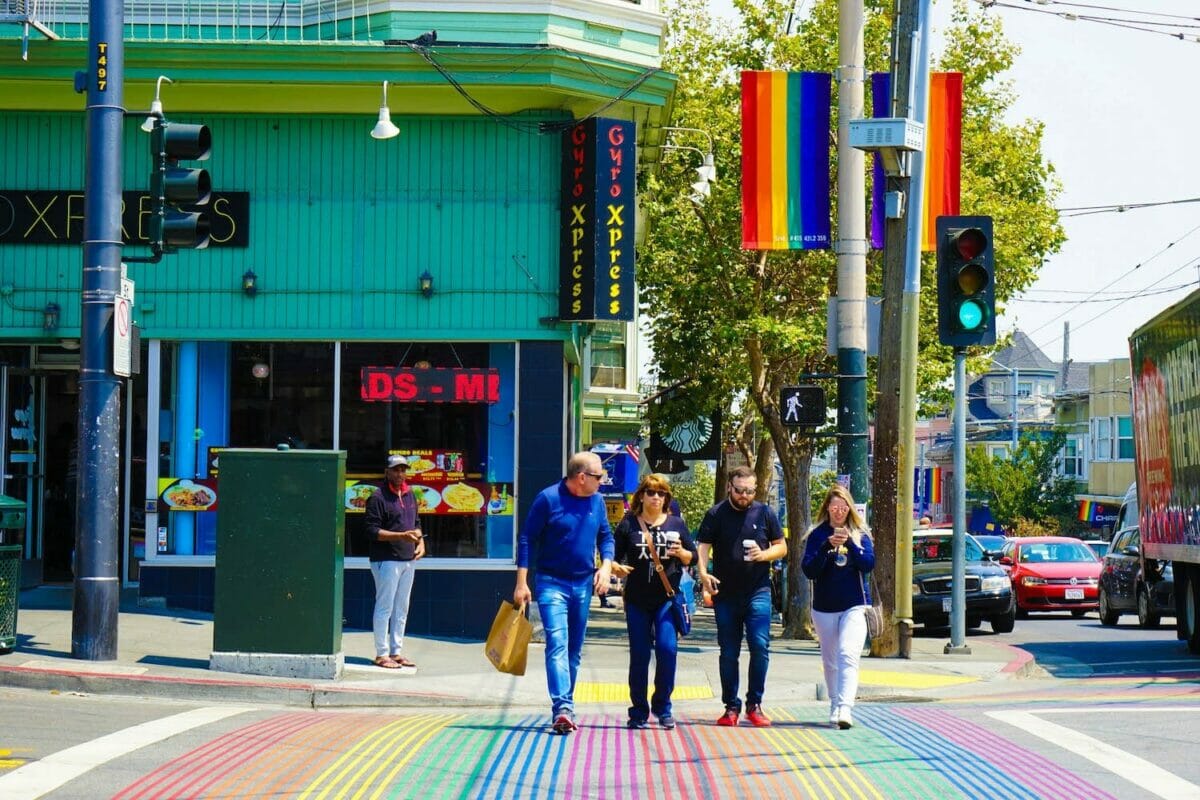 The Most Fabulous And Almost-Gay Hostels in San Francisco 🇺🇸
USA Hostels San Francisco commences our list of the best gay hostels in San Francisco. It is a modern hostel that you could find a few miles from Chinatown and the sea lions at Pier 39. USA Hostels San Francisco boasts of its specially designed privacy pods in all of its dorms, a feature that is exclusive to the hostel. It also features a chill room where you could hang out with your friends while playing board games or watching a film.
The hostel also includes dorm rooms with comfortable mattresses and renovated common shower rooms. Each of these four-person dorms features free Wi-Fi, lockers, and stunning decor. If you avail of private rooms, you would have microwaves, mini-fridges, and cable television. In addition to these amenities, the hostel also consists of eight cooking stations, a large lounge, and a quiet reading room. If you are into games, you could also play foosball and billiards. USA Hostels San Francisco strives to make your experience fun and memorable.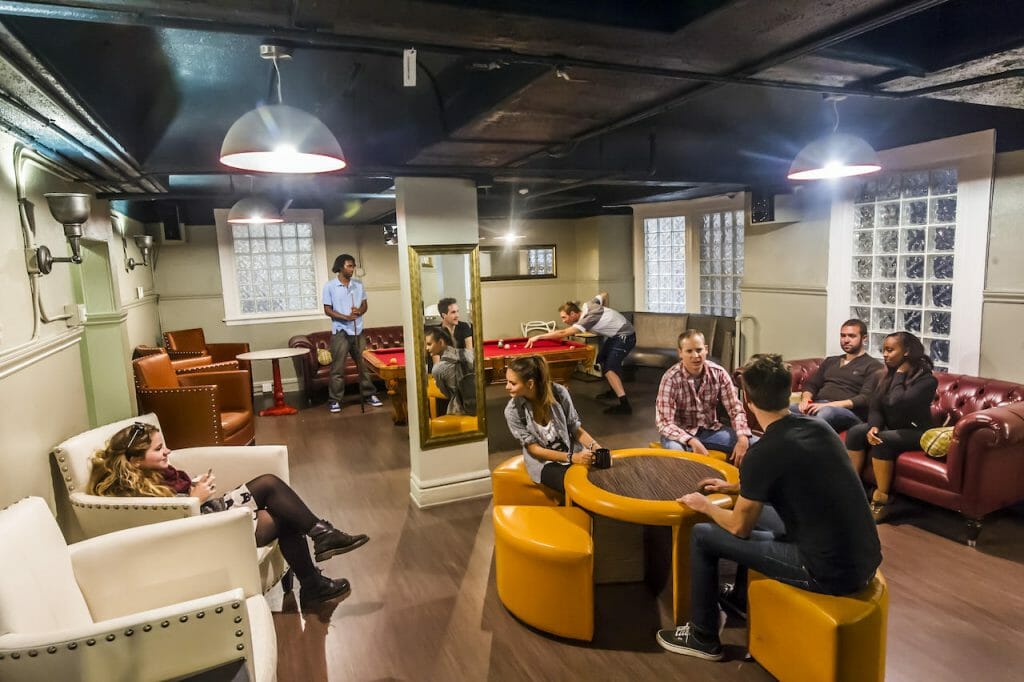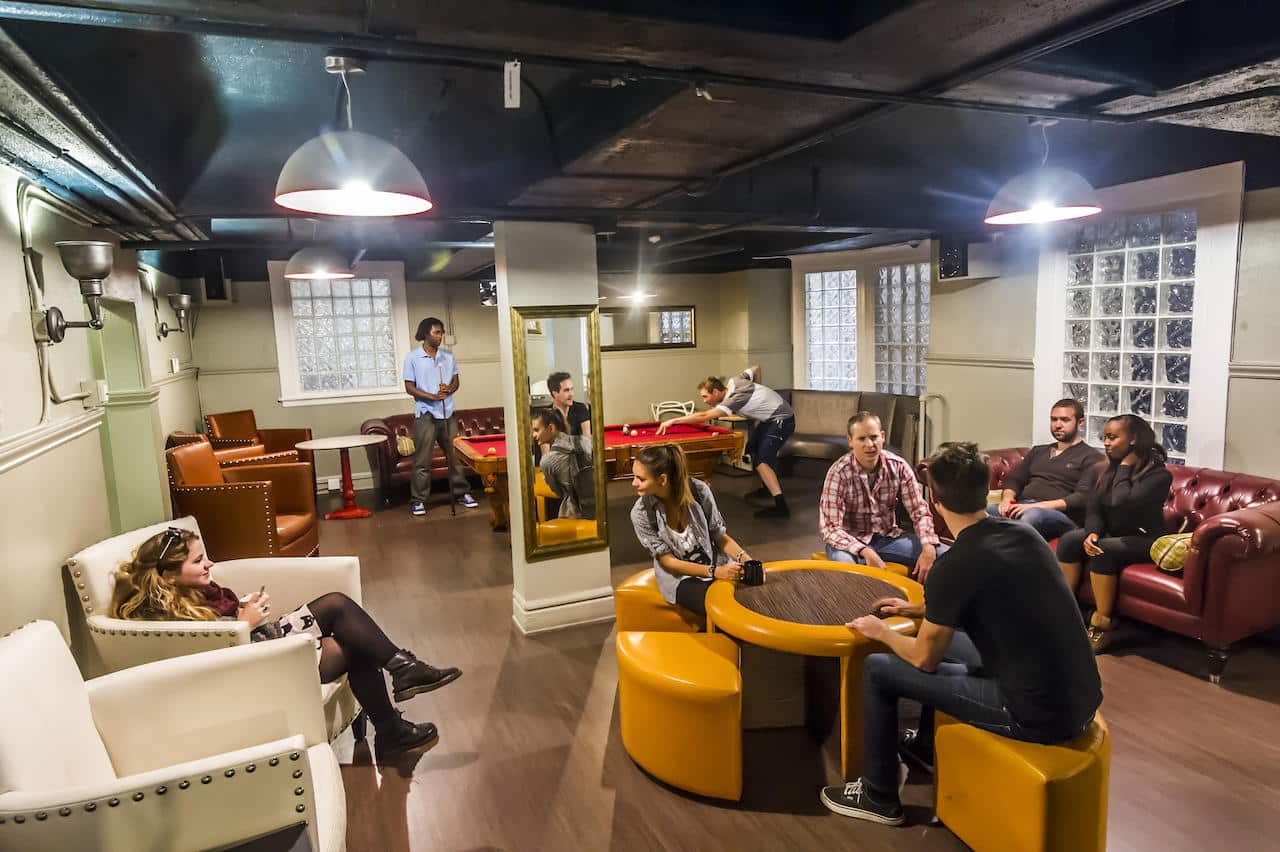 For our next pick of the best gay hostels in San Francisco, we have chosen HI San Francisco – Downtown. The hostel is housed in a classic brick building in the Tenderloin neighborhood of San Francisco. Its guest rooms include four-bed dorms and private rooms. The dorms, in particular, come in mixed-gender and single-sex rooms. The dorms consist of shared bathrooms. Private rooms, on the other hand, have en suite facilities. It is worth noting that all of these rooms – whether private or dorms – include free Wi-Fi.
The guests can also relax in its guest lounge or media room. You could also try its self-serve kitchen. Its friendly staff hosts a lot of daily activities such as walking, biking tours, dinners, and pub crawls. HI San Francisco – Downtown serves free continental breakfast each morning. Other amenities include laundry services and airport shuttle. This hostel is near Union Square, Chinatown, Moscone Center, and Museum Row, among others.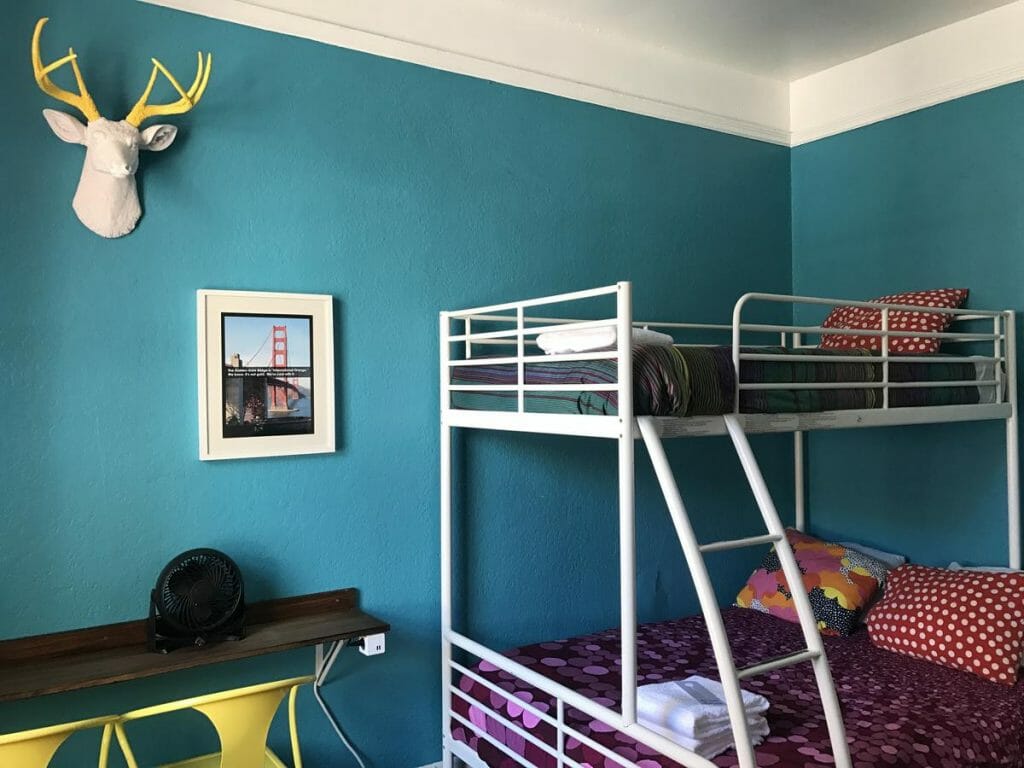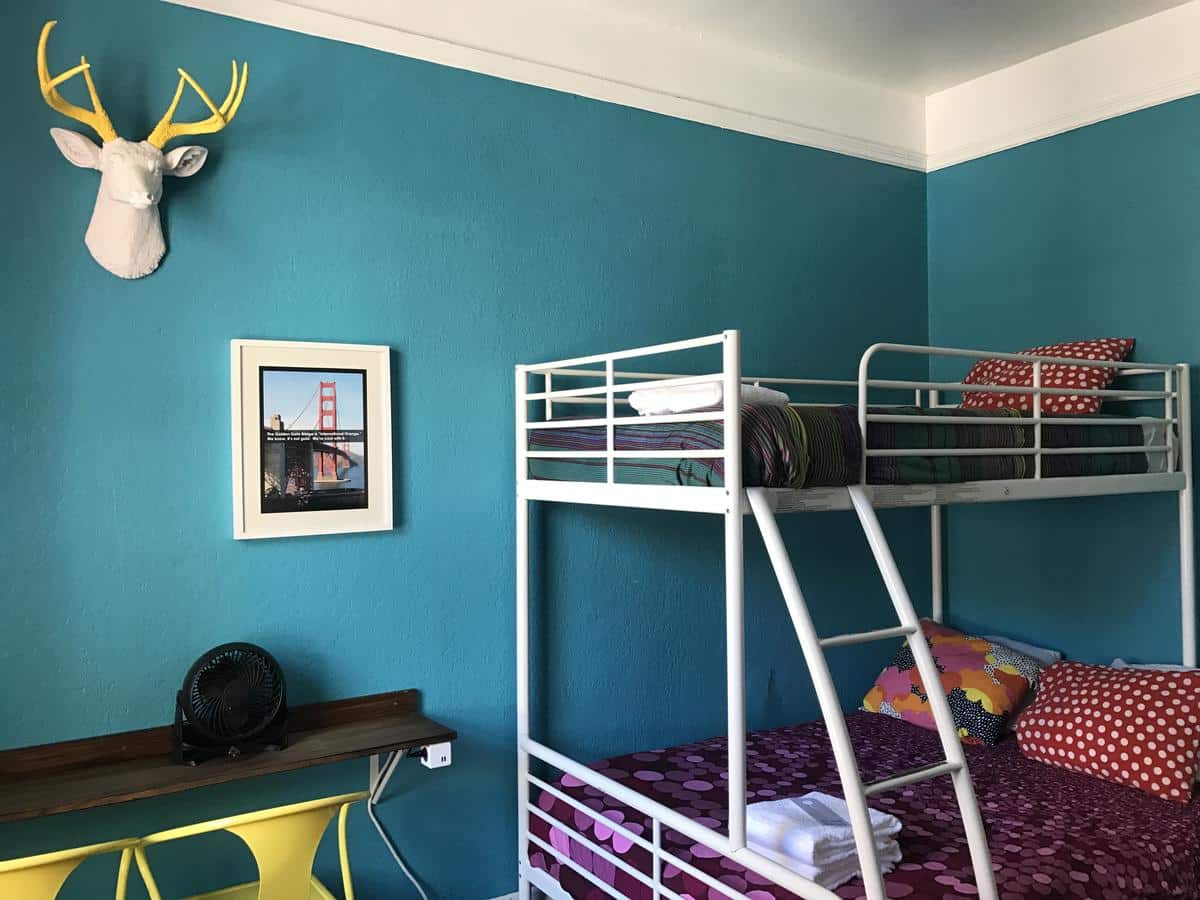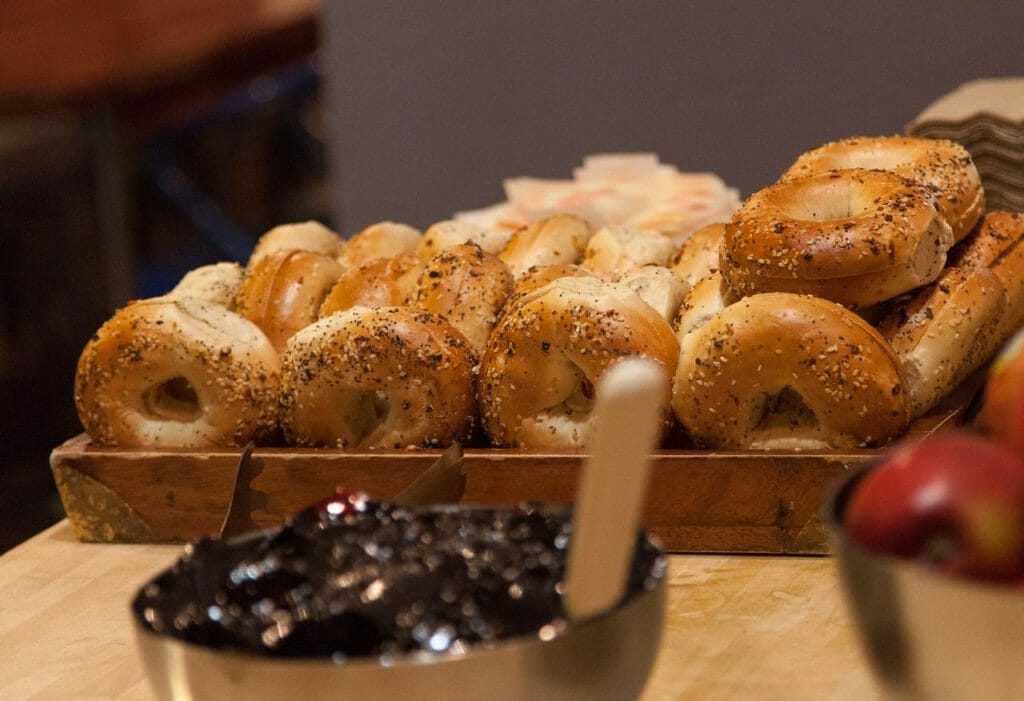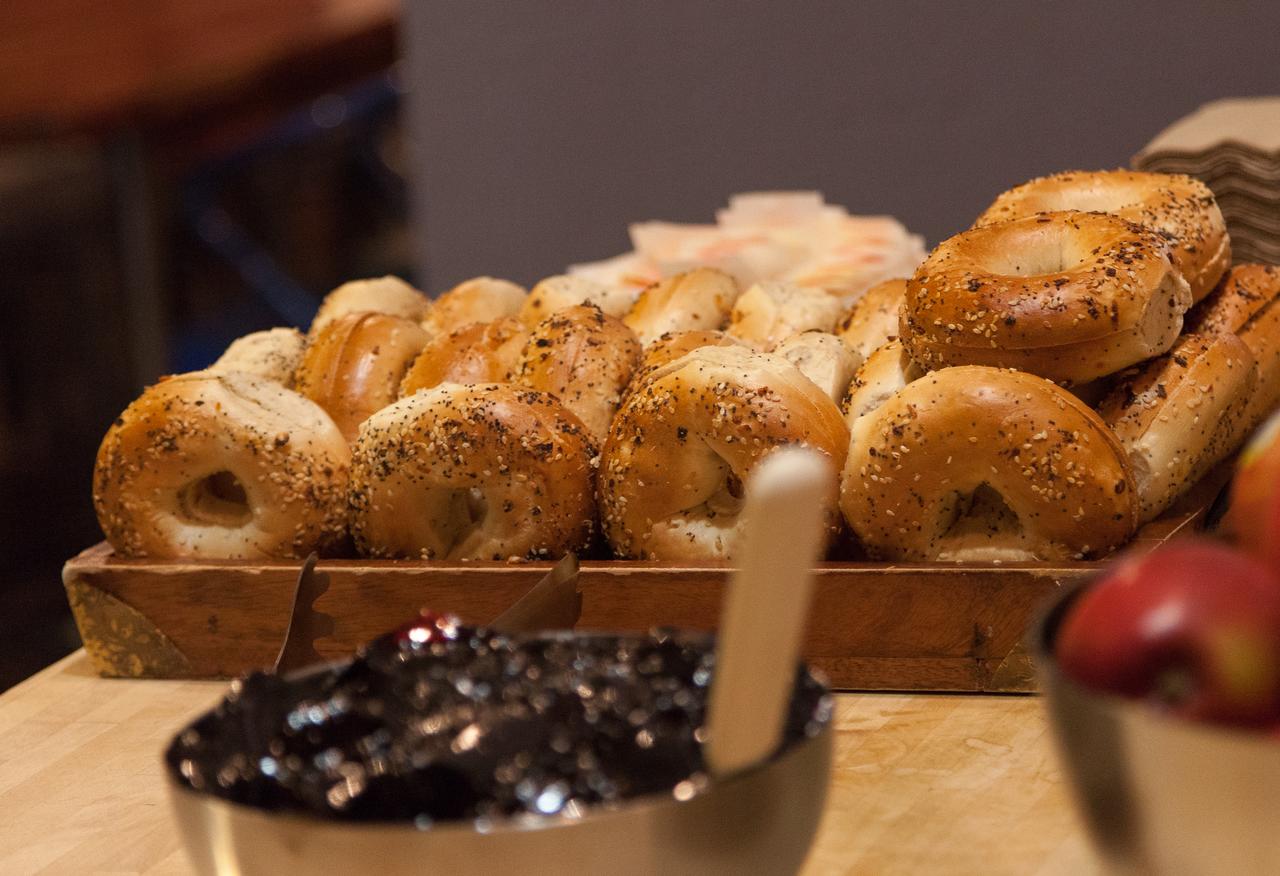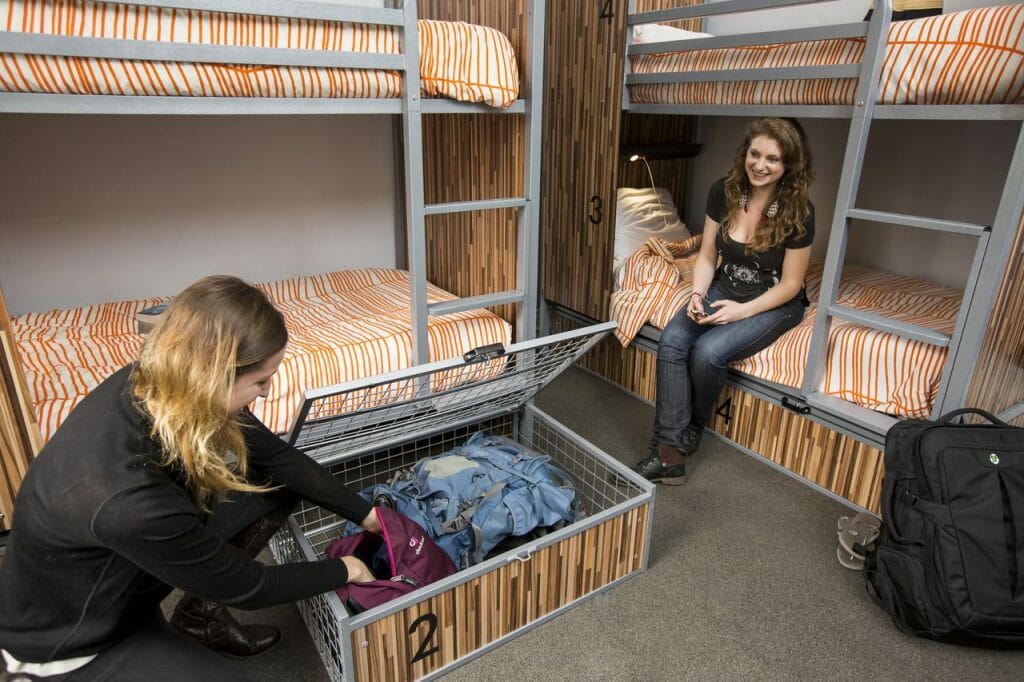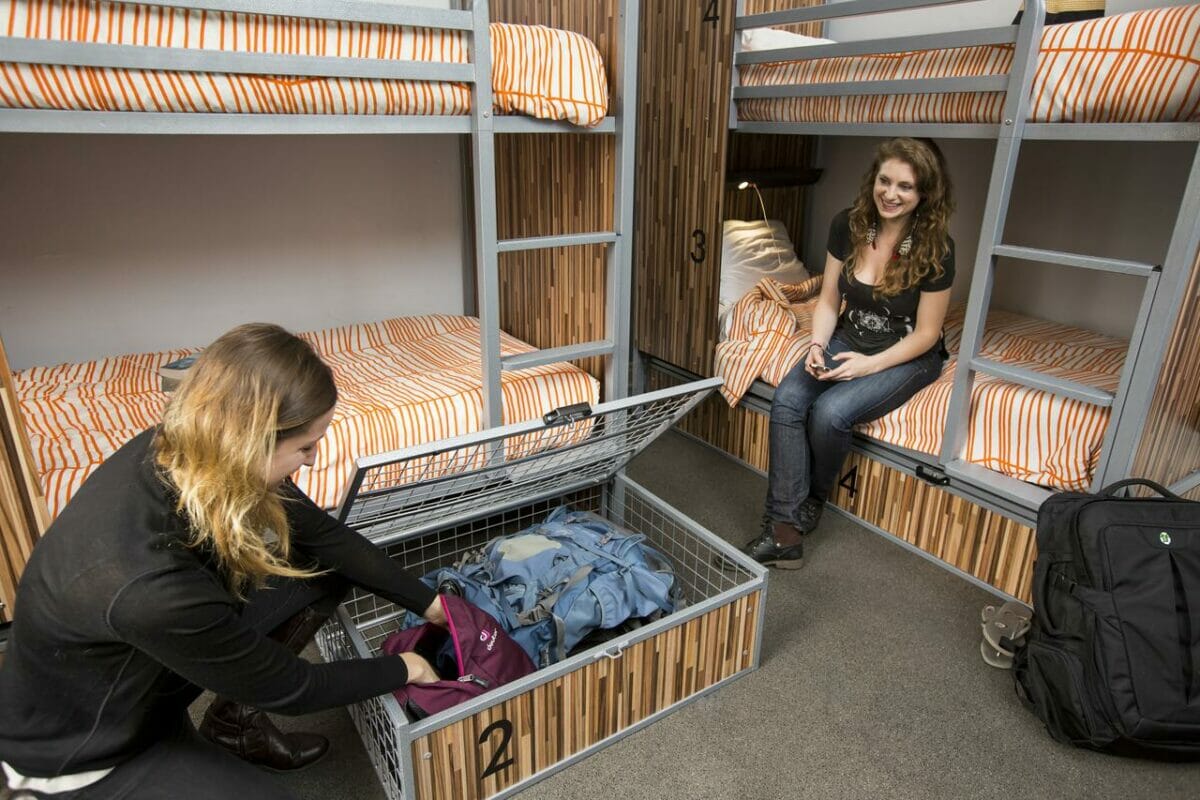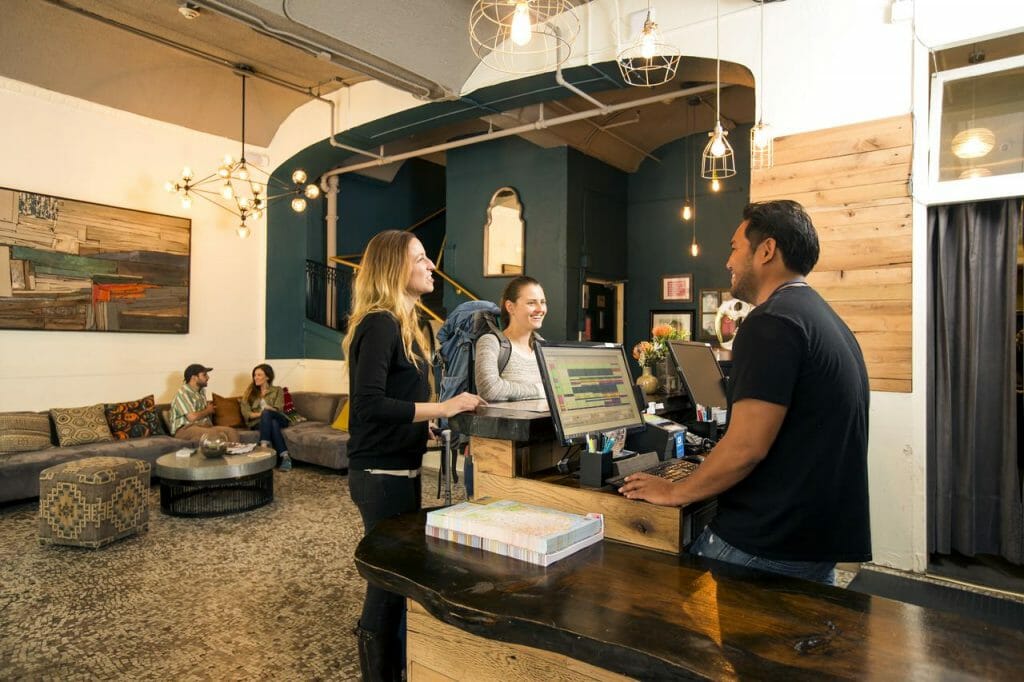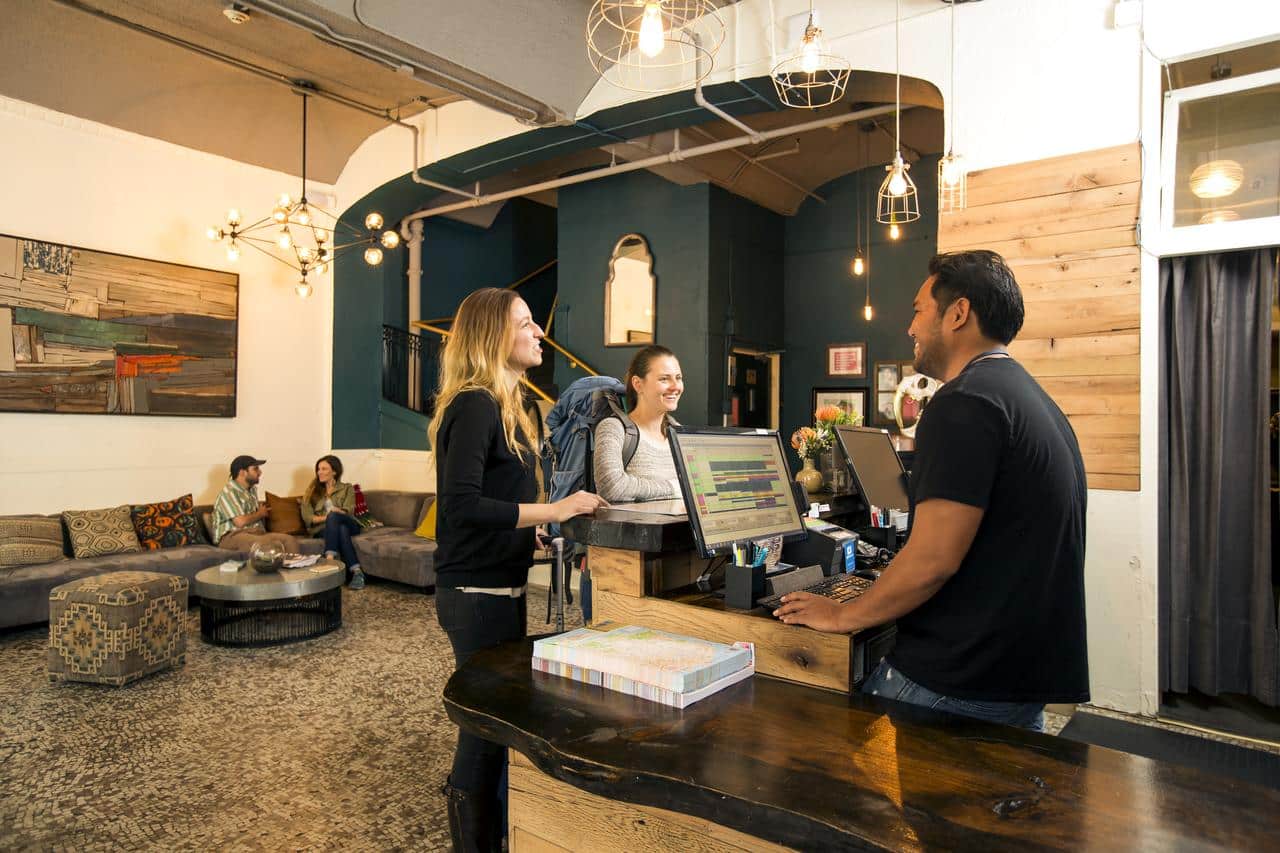 Music City Hotel provides the best combination of location, service, and cleanliness in San Francisco. It is found above a downtown music studio in the Polk Gulch neighborhood. The history of music will captivate you while you stay at Music City Hotel. This is because this hostel pays tribute to the musical history of the Bay Area. Hence, you will get to experience luxury at an affordable price.
At this hostel, you could avail of cozy dorms that have bunk beds which could accommodate four to eight people. Sinks and shared bathrooms are also available on each of the rooms. If you avail of private rooms, you could also try using their work desks and mini-fridges. Cable televisions and free Wi-Fi are also available. Private suites have full kitchens.
At the Music City Hotel, you could also try out other amenities such as coffee, a communal fridge, laundry facilities, and a microwave. Unlike other gay hostels in San Francisco, only Music City Hotel allows you to use the rehearsal space of the music studio.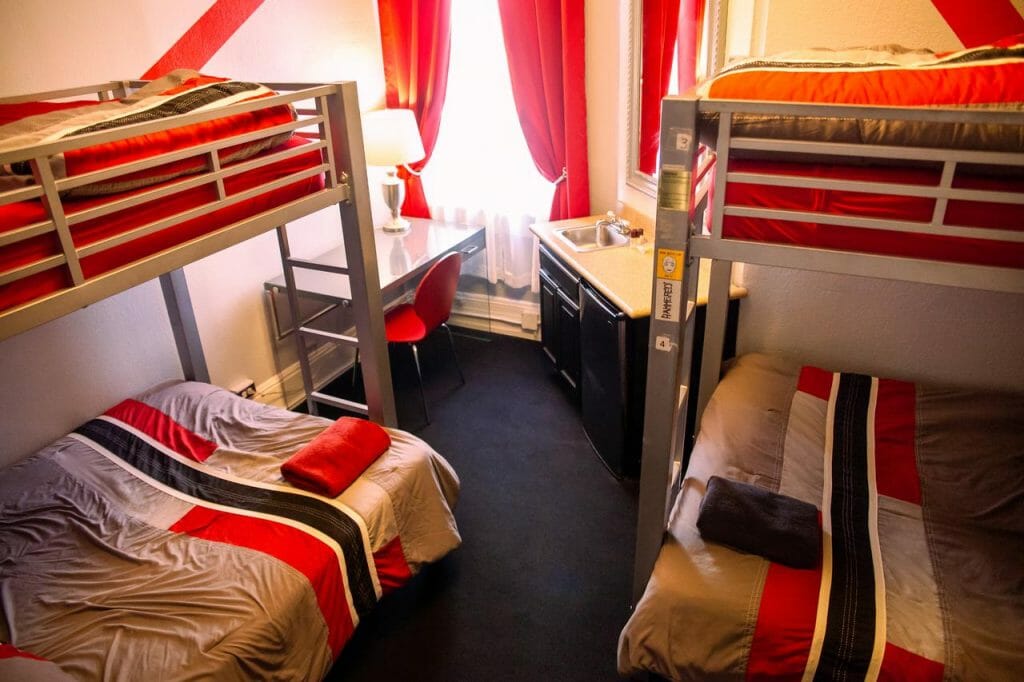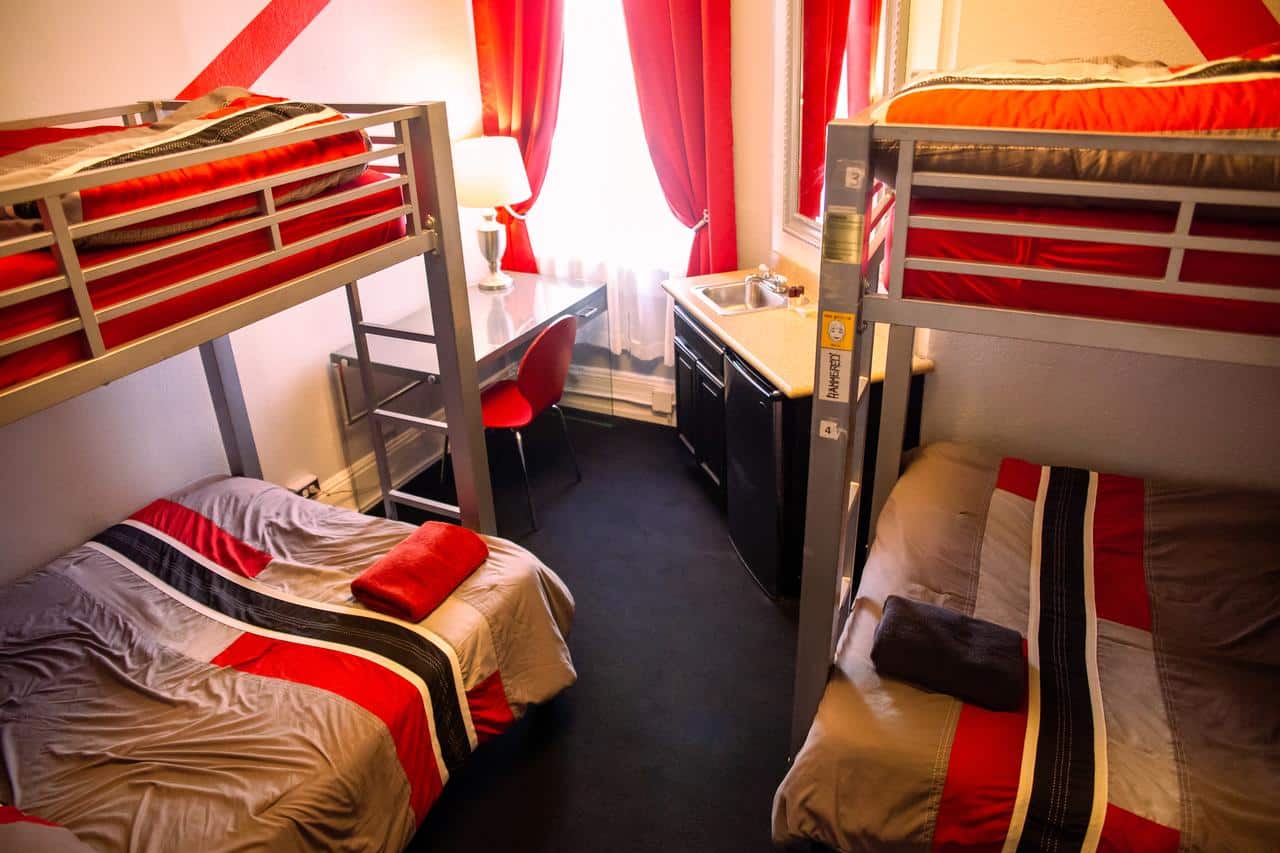 Orange Village Hostel is a minimalist hostel along the path of downtown San Francisco. It would take you a walking distance from the Fisherman's Wharf and Union Square. The hostel prides itself with their friendly staff who are available 24 hours a day. Orange Village Hostel also boasts of its cleanliness and comfort. This way, you would fondly remember your stay at this hostel.
This minimalist hostel consists of four-person dorms which consist of bunk beds, lockers, and sinks. Some even have shared bathrooms. For solo travelers and pairs, you could pick a private room. These rooms offer microwaves, desks, closets, and minifridges. All these rooms have bed linens and free Wi-Fi.
You could also experience other amenities including on-site laundry facilities and computer usage. You also have access to a dining room, a kitchen, and a lounge. Breakfast? Not a problem. Orange Village Hostel offers a daily continental breakfast. It even offers a weekly wine party.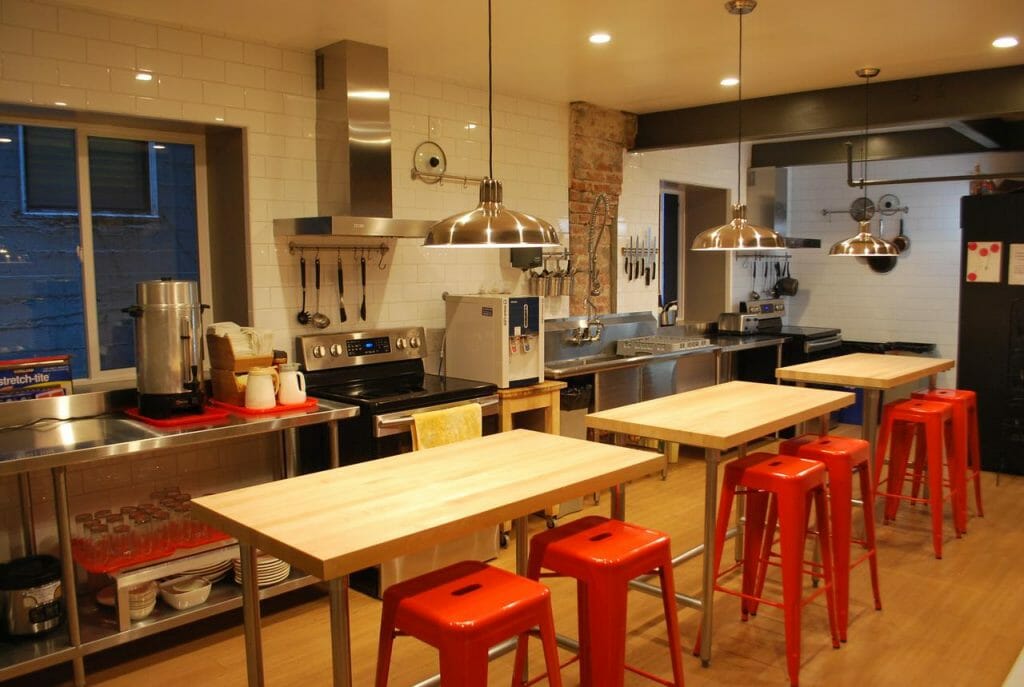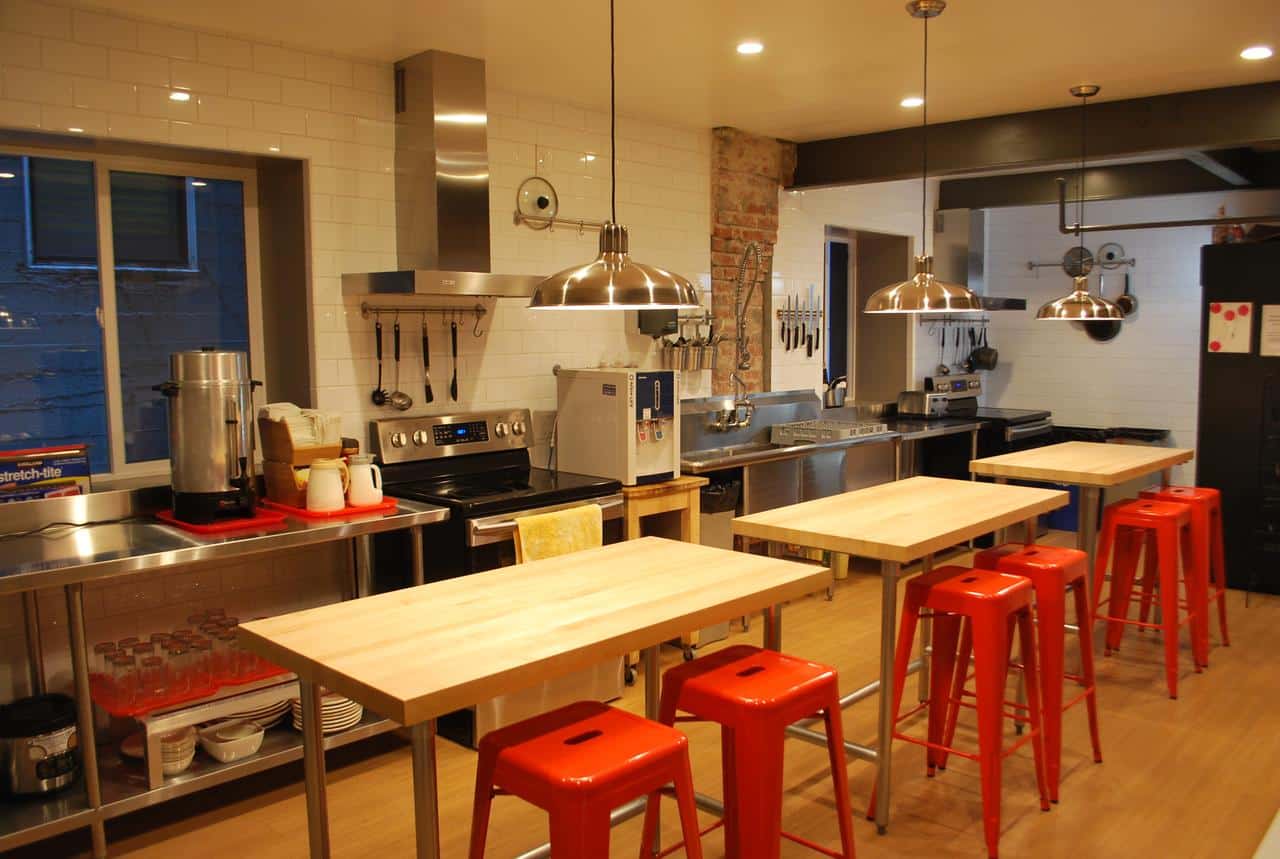 After a gay solo travel adventure, you could stay in one of the best gay hostels in San Francisco. One of which is the Adelaide Hostel. This is a cozy and colorful hostel where you could relax and unwind. It prides itself with its friendly staff who are available around the clock to assist you in your stay. You could ask about bike rentals, tours, and local insider information.
Adelaide Hostel consists of mixed-sex and female-only dorms which feature bunk beds, free W-Fi, and shared bathrooms. You could also choose a private room which could fit up to four people. Most of the said rooms feature mini-fridges, televisions, and microwaves.
Other amenities include a free breakfast, a large comfortable lounge, and a spacious kitchen and dining area. It also offers a garden, coin-operated laundry facilities, and a computer. You would also get free luggage storage when you check in here.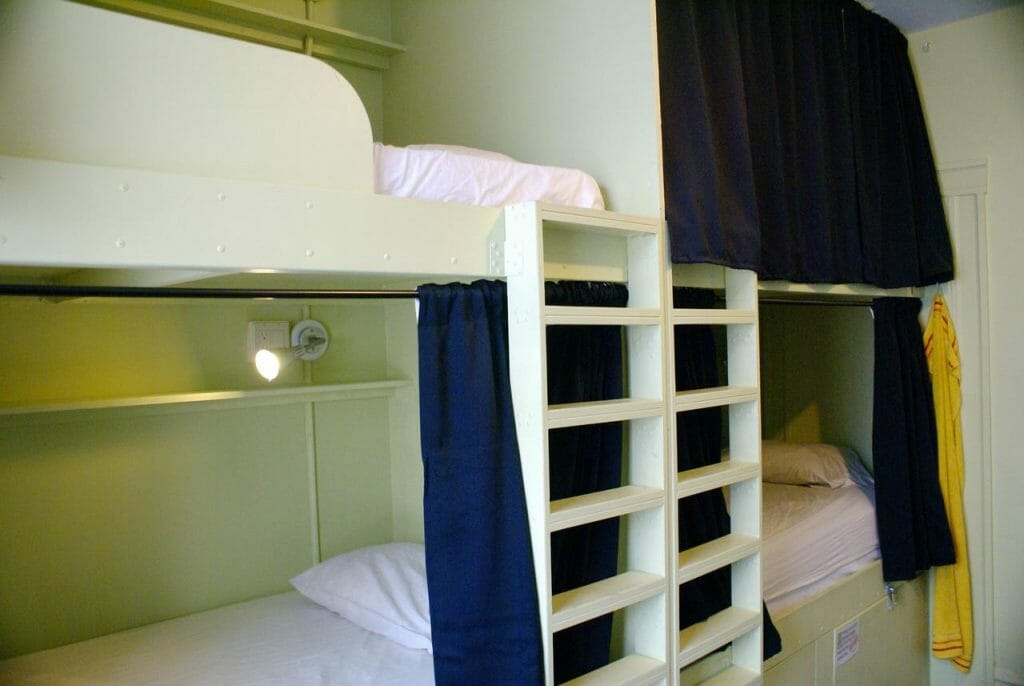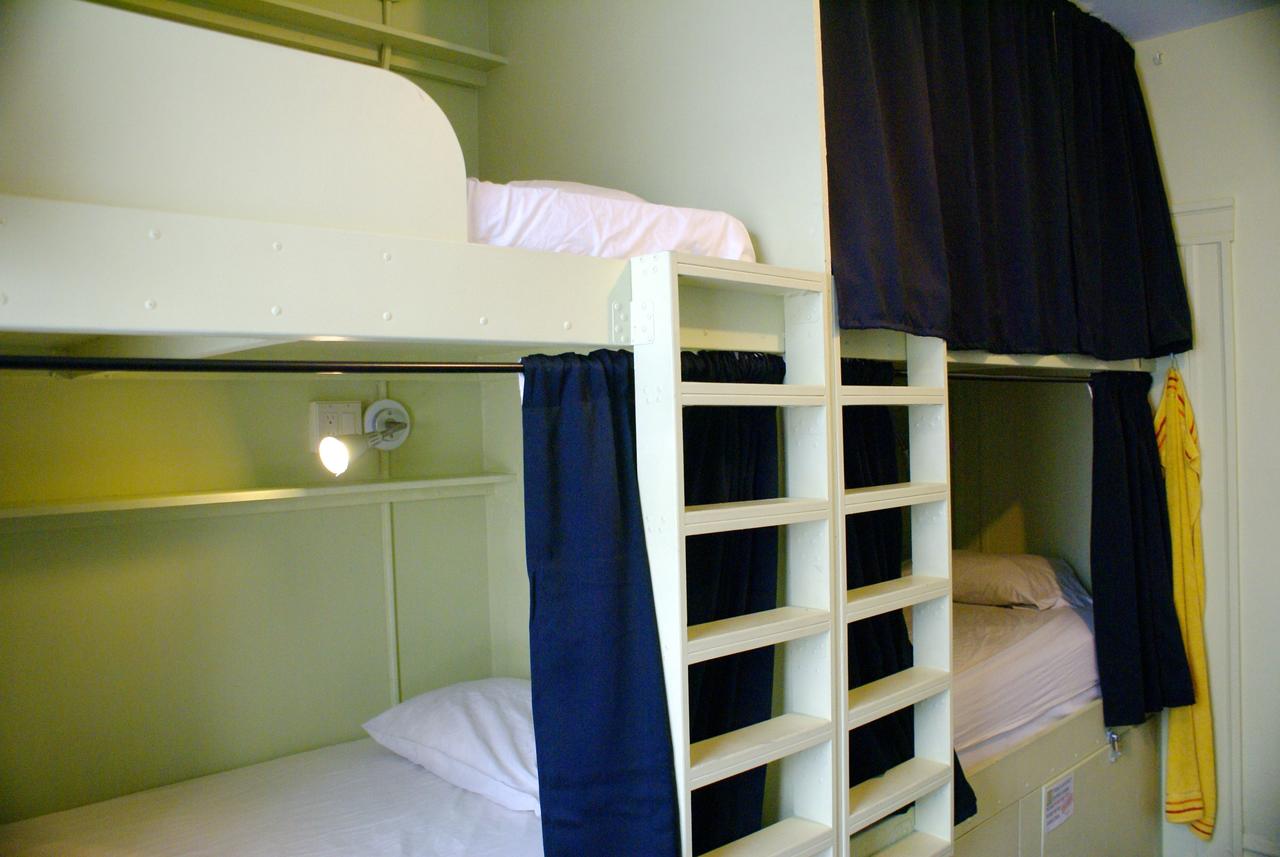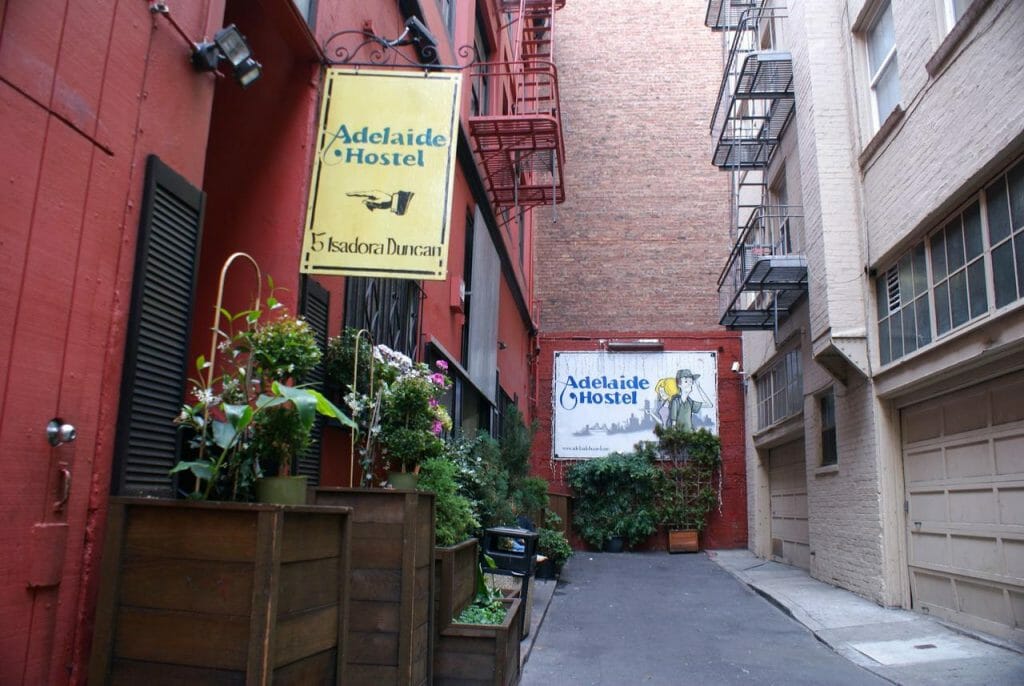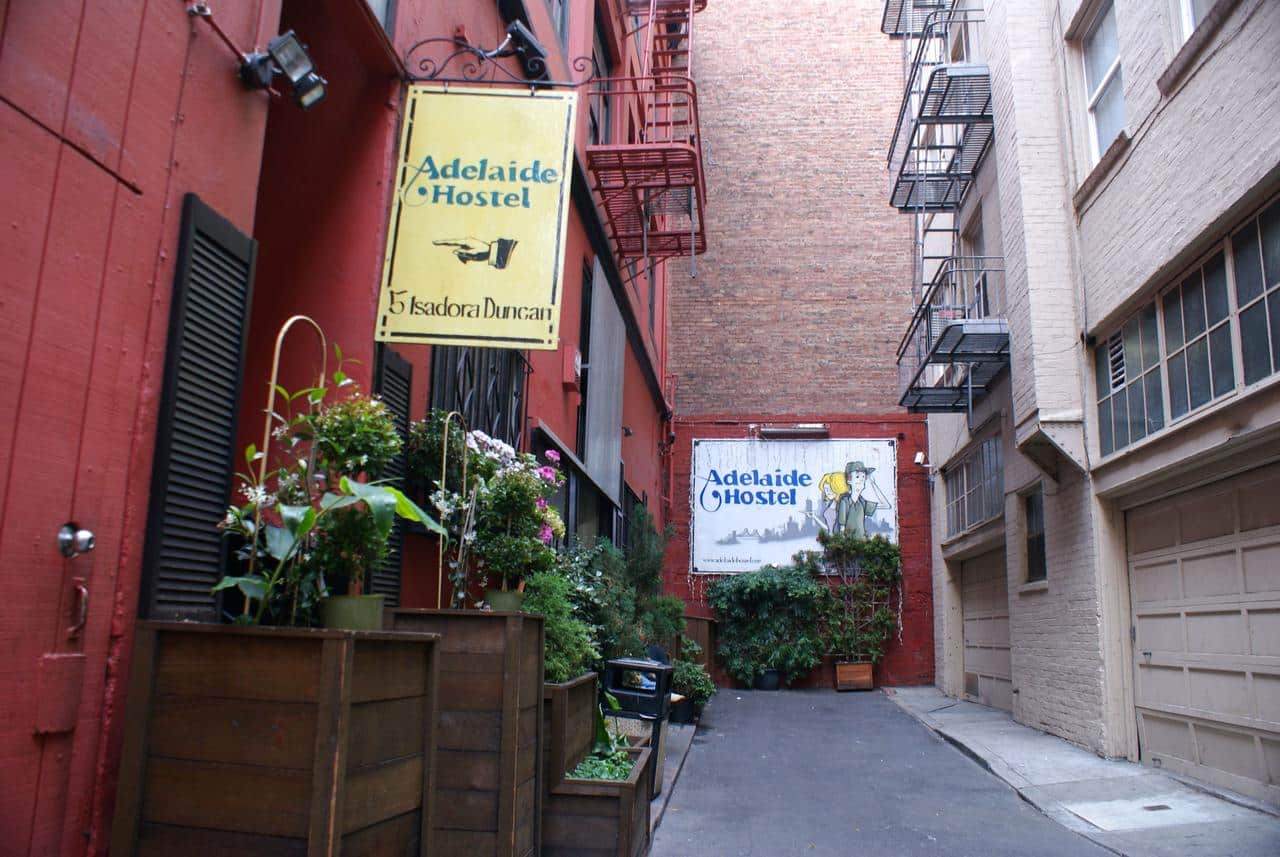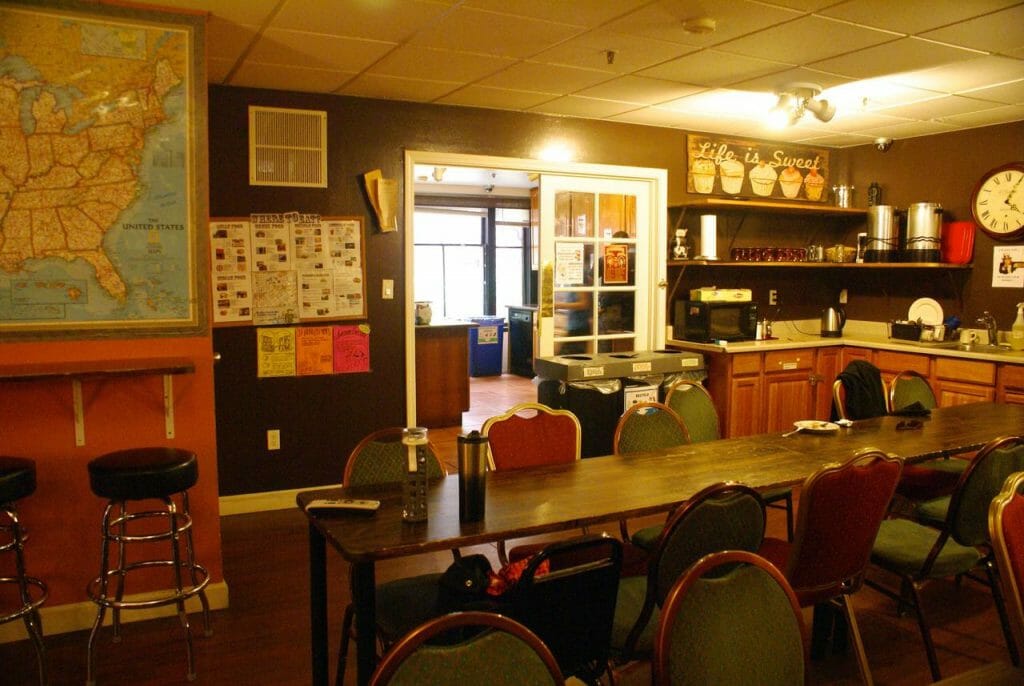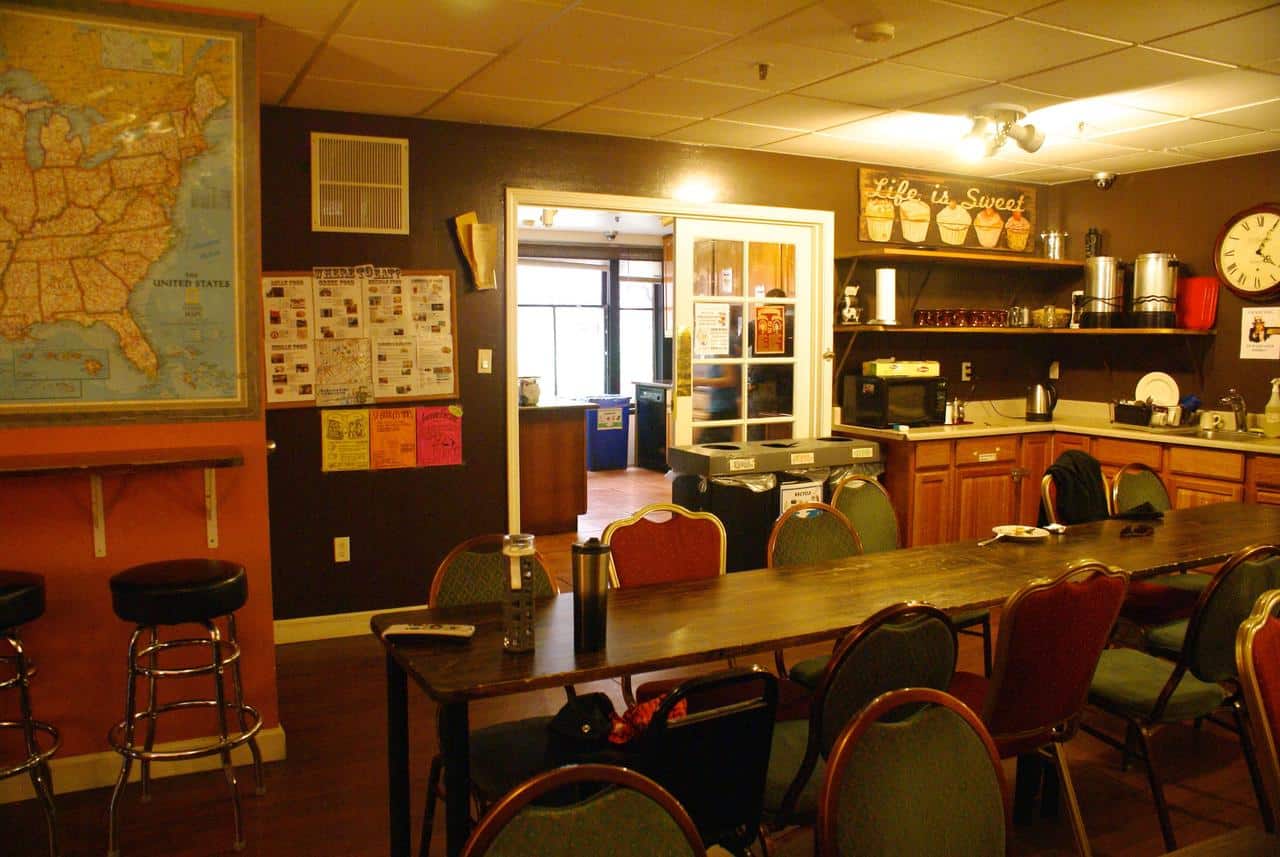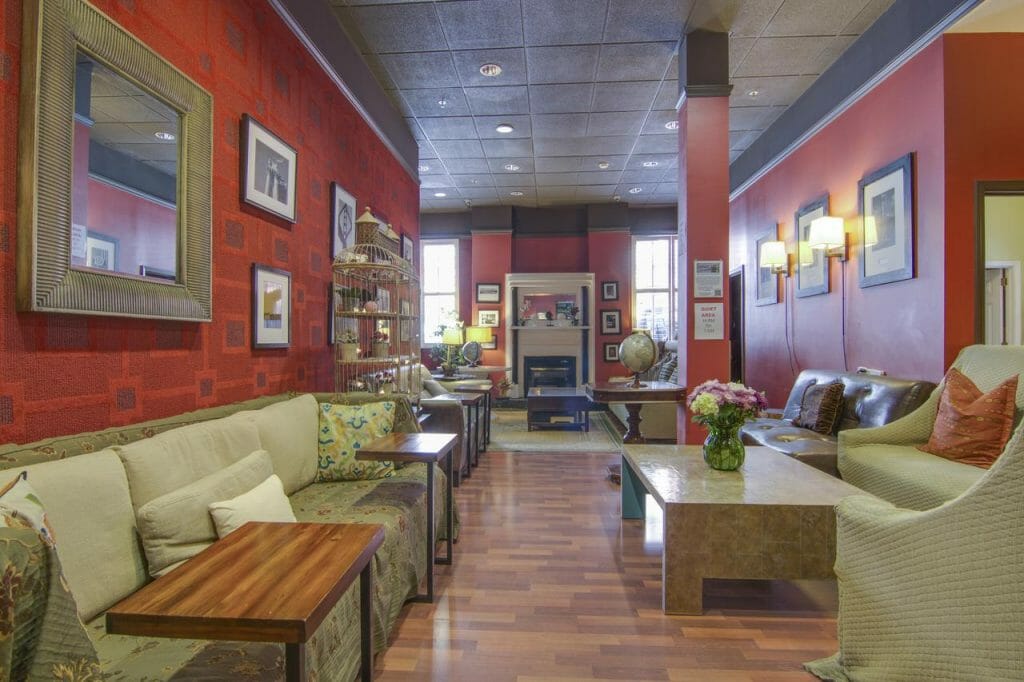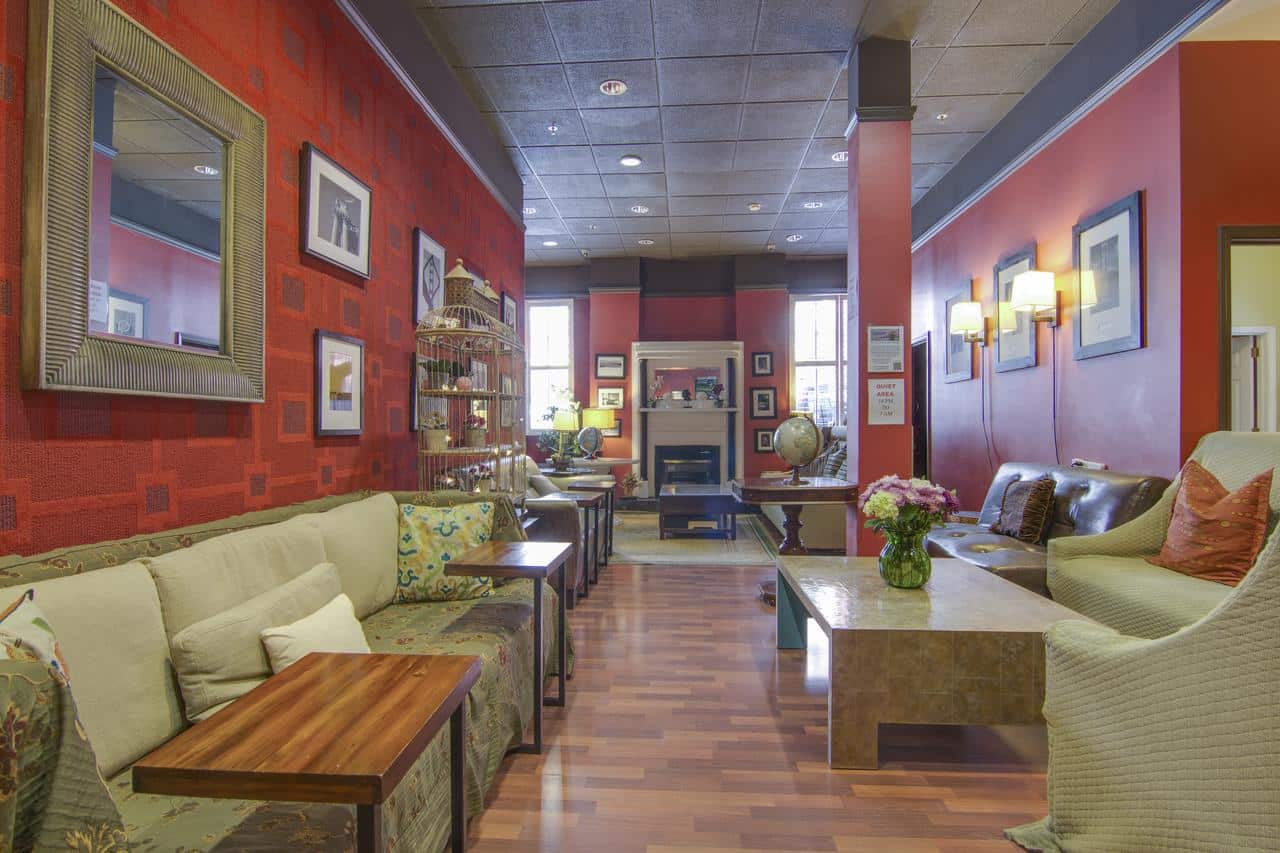 Next up, the Green Tortoise Hostel San Francisco. This cozy hotel can be found between Chinatown and Fisherman's Wharf. Among the gay hostels in San Francisco, this is a place that you could call your home. It features single-sex and mixed gender dorms with shared bathrooms and free Wi-Fi. The dorms could house up to nine people. The private rooms, on the other hand, offer lockers and reading lights. It could house up to three guests. The hostel provides linens and towels.
You could also enjoy other free amenities such as coffee and tea, dinner, and even continental breakfast. You could also have access to a communal kitchen, a computer lounge, and even a laundry room. You could also try out its grand ballroom and its dry sauna. With all of these features, you could enjoy your stay at Green Tortoise Hostel San Francisco.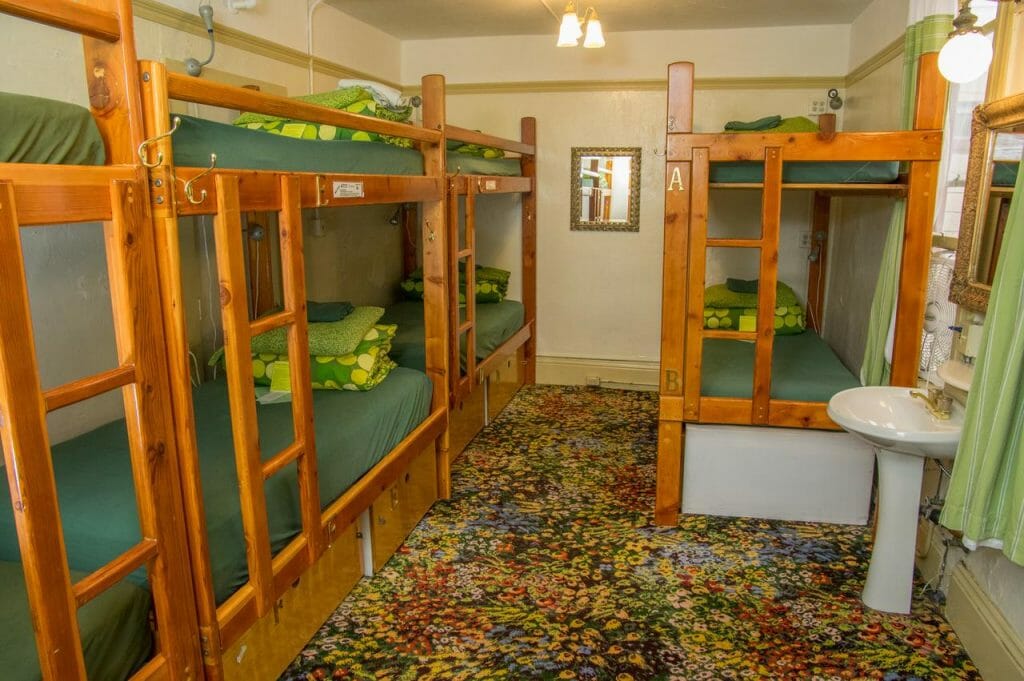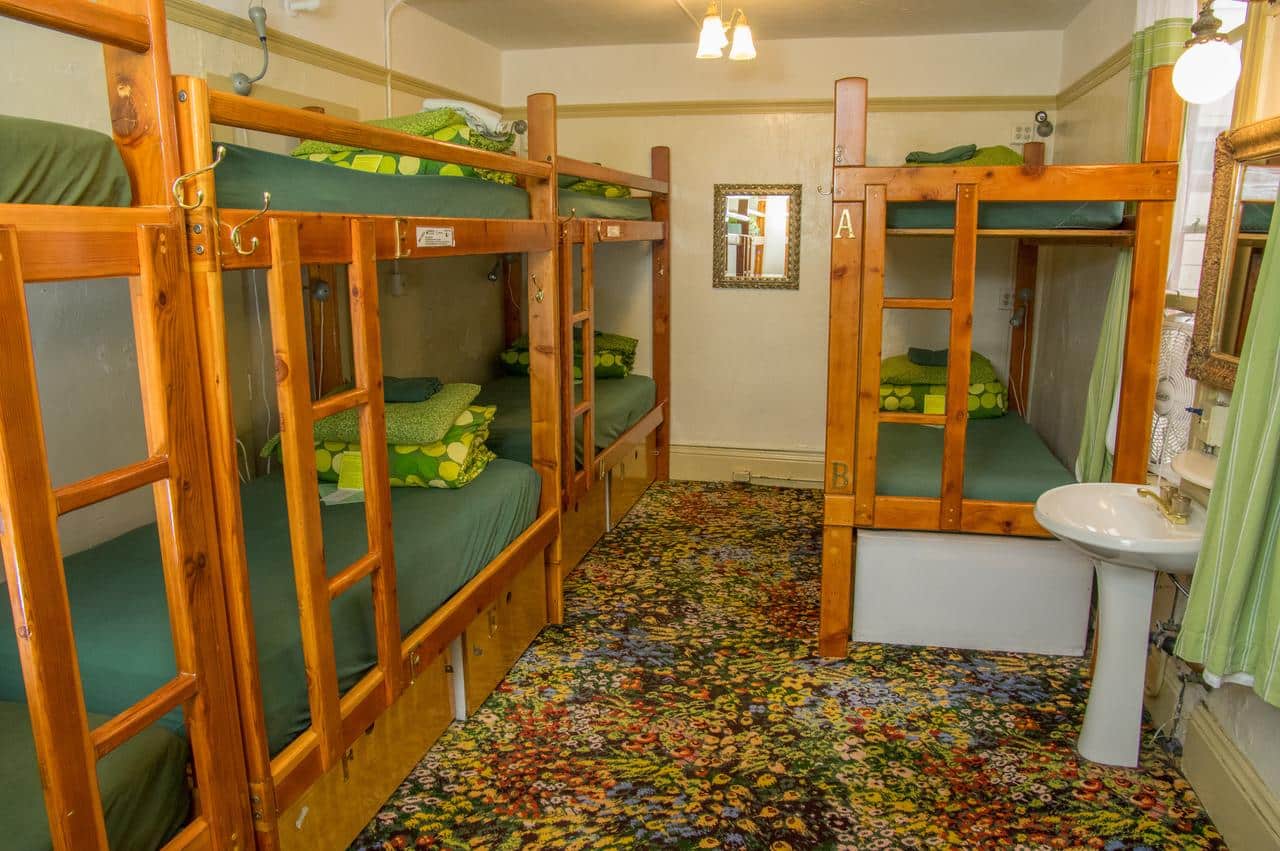 To complete our list, we have wake up to San Francisco Bay at HI San Francisco – Fisherman's Wharf. This hostel sits on the waterfront overlooking the Alcatraz and the Golden Gate Bridge. It offers a range of amenities and services that your best gay travel groups could enjoy. Primarily, HI San Francisco – Fisherman's Wharf houses single-sex or mixed-gender dorms. Each of these dorms is able to contain up to ten people in bunk beds. The bathrooms are shared. If you want a quiet time by yourself or with your partner, you could avail of a private room.
Other features include a spacious guest lounge, a self-serve kitchen, a theater-style television room, and an outdoor deck. Free Wi-Fi is available. You could also take a morning walk by the bayside or ride along the paths that run from the hostel. The hostel also hosts daily activities such as pub-crawls and day trips.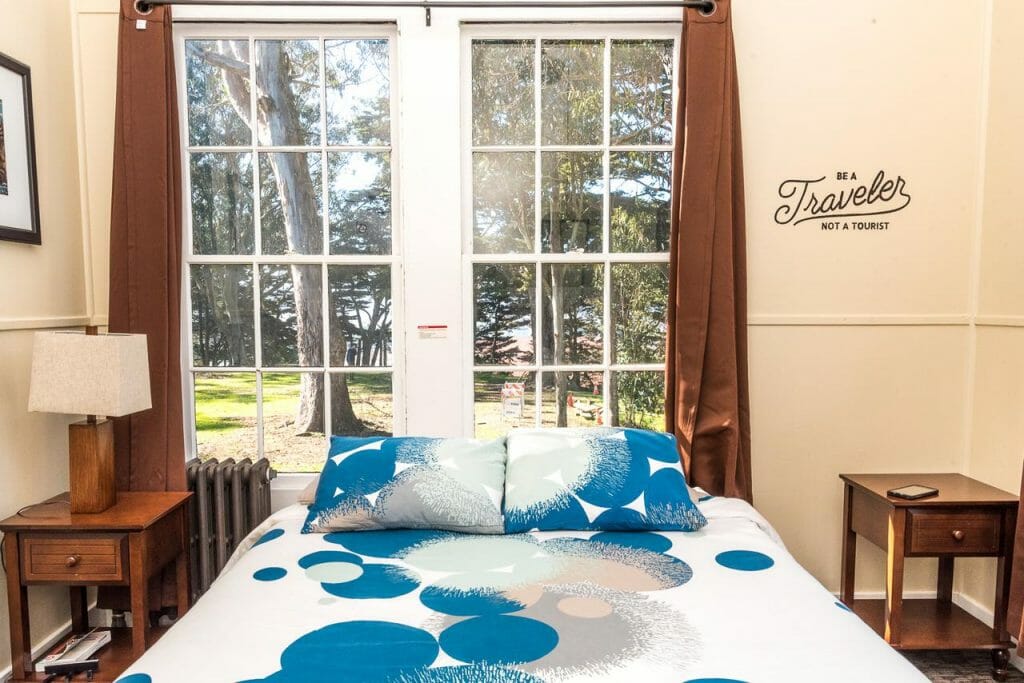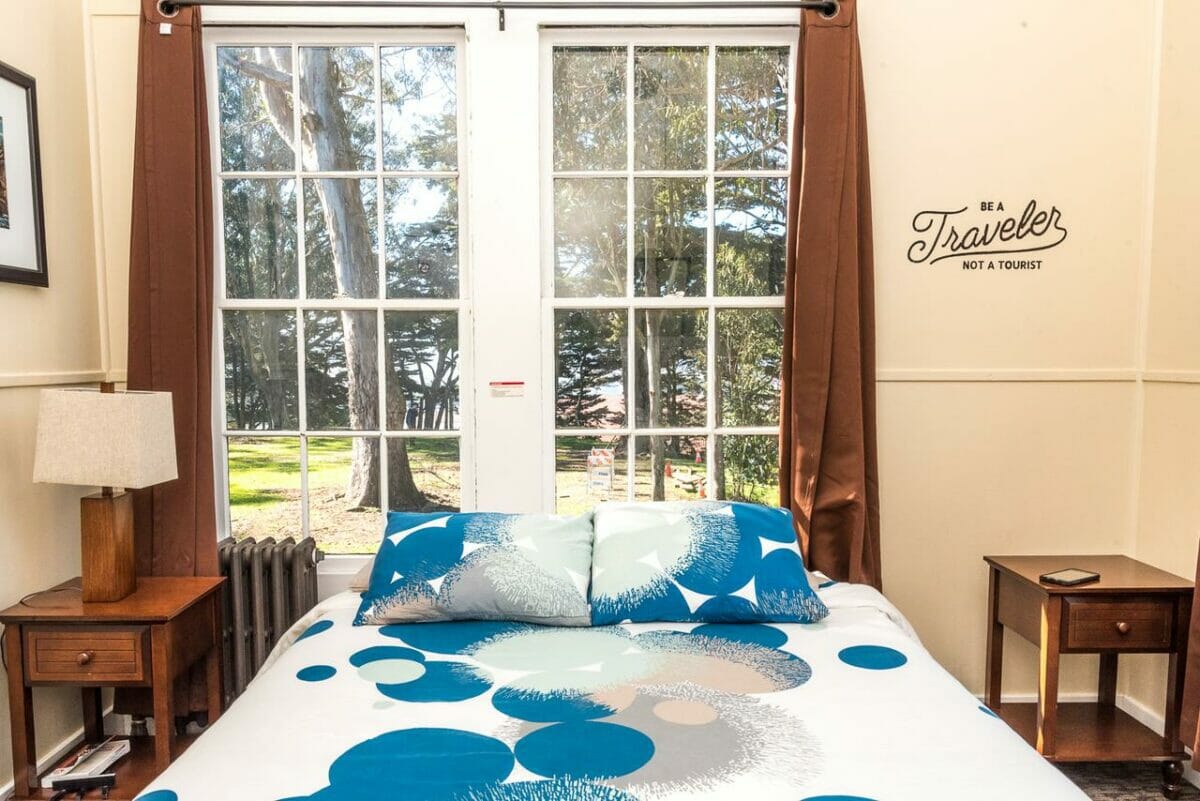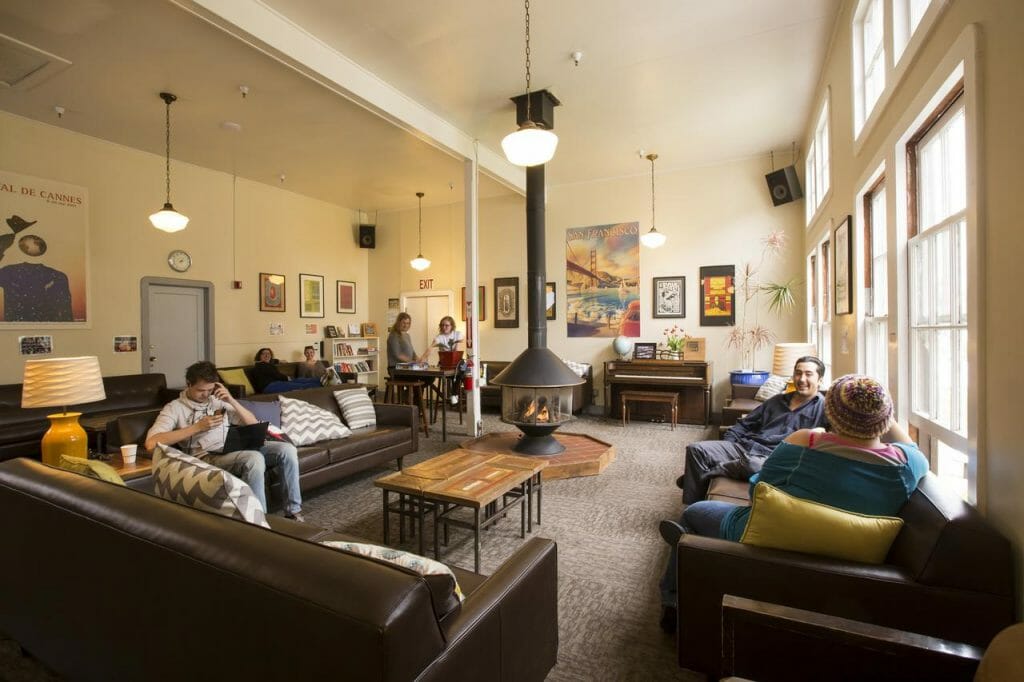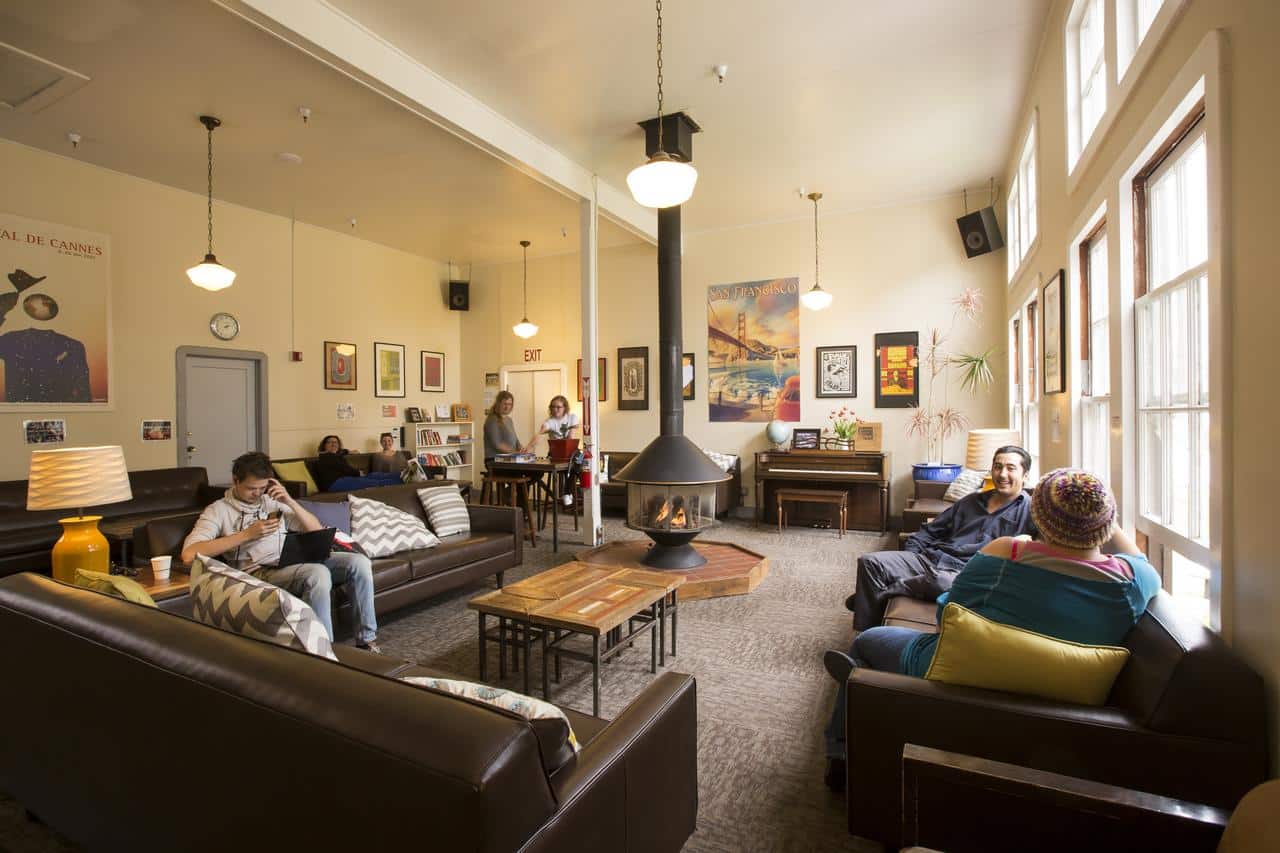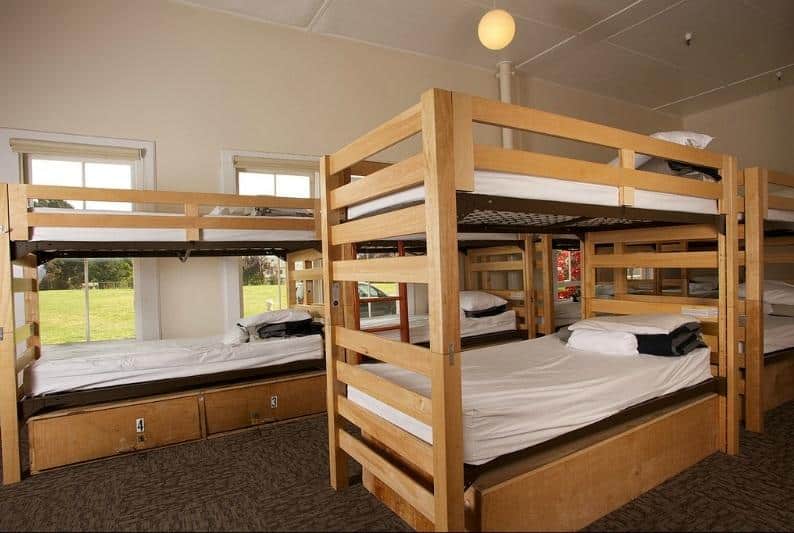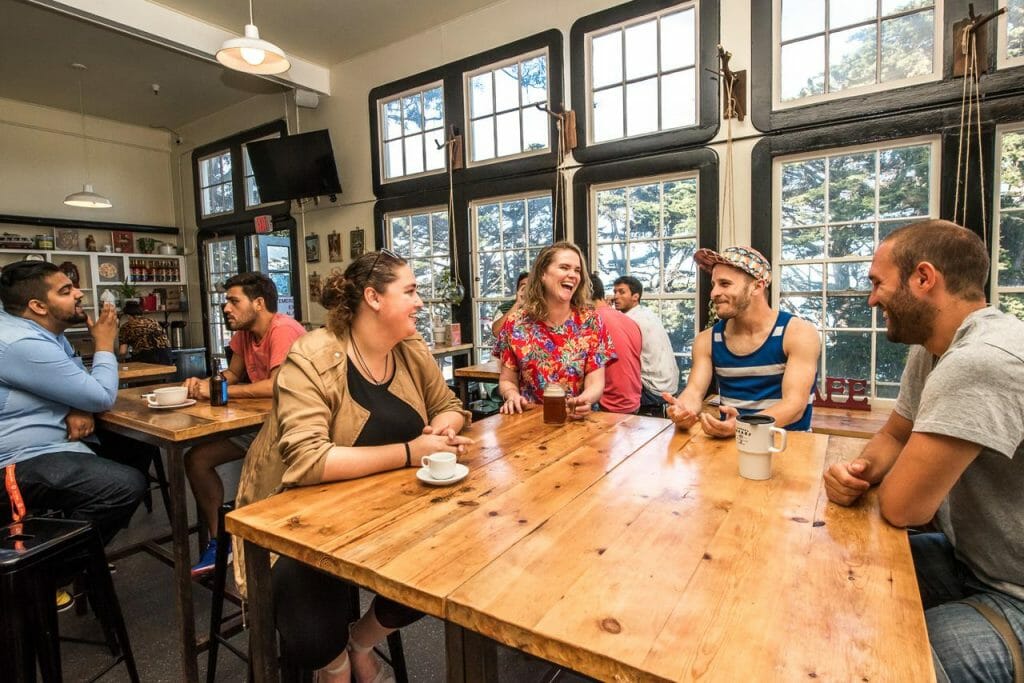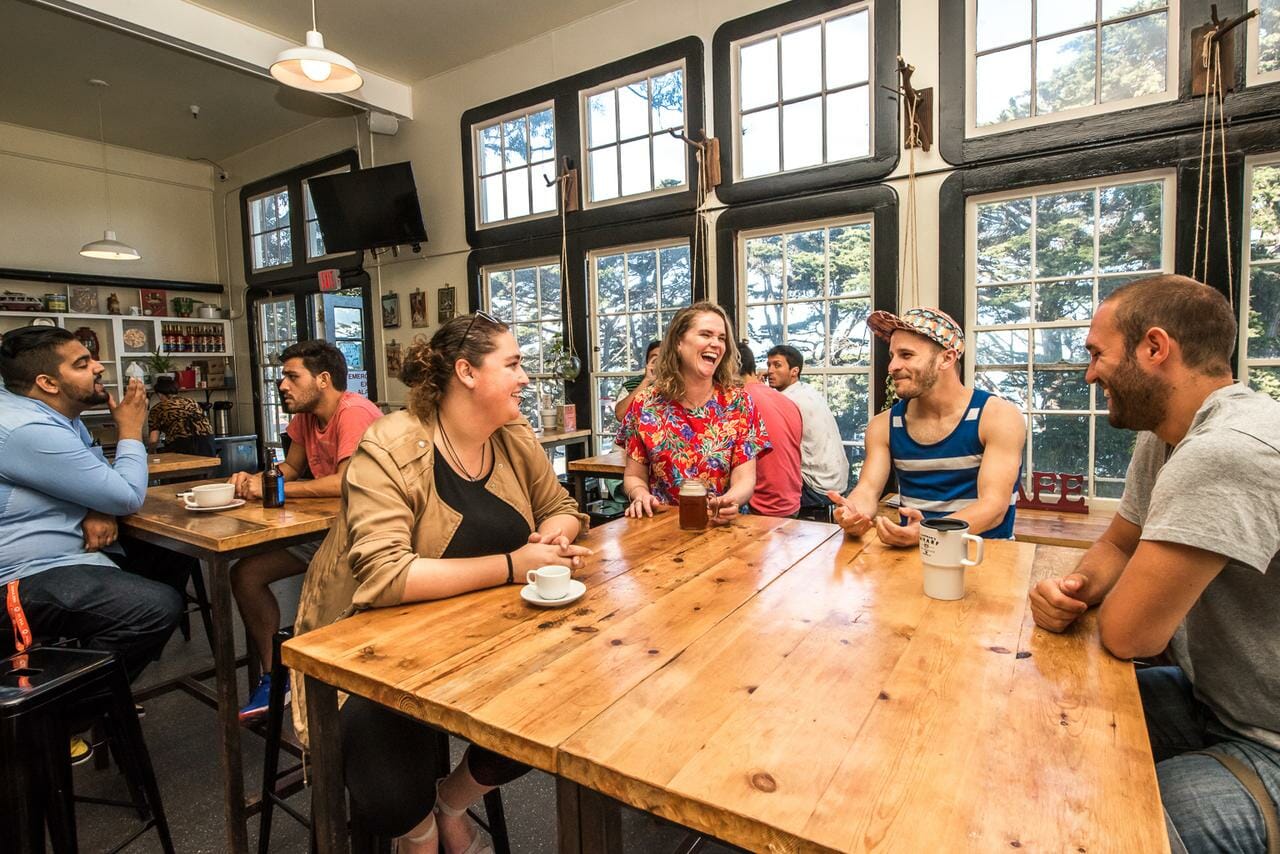 &nbsp