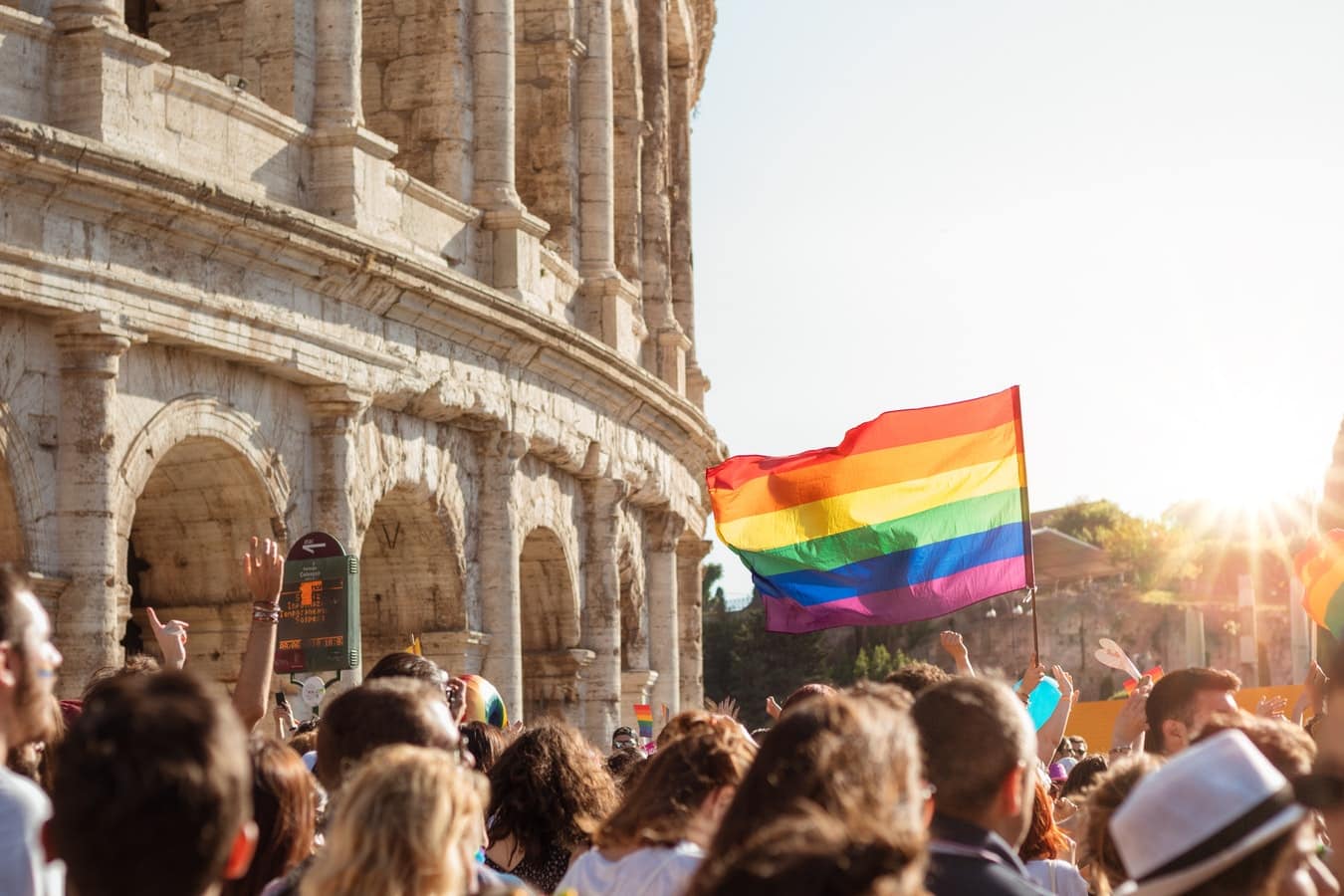 If you are looking for gay hostels in Rome, we have several ideas in mind. These are great temporary abodes that you could stay at when exploring the city of Rome.
Indeed, the city of Rome is rich in history, culture, and the arts. By simply sightseeing around, you could easily get a glimpse of its beauty and charm. Rome also hosts several events which you could experience. Many of the city's events, in particular, involved the LGBT community. While this is the case, there seems to be a disparity of gay culture within the city. This could be brought about by the people's conservativeness.
However, change has slowly crept into the Eternal City. Thanks to the younger generations, the people's perception of the gay community is already changing. This holds true due to the fact that there are already several gay establishments found around Rome. These would include gay bars and clubs which are scattered throughout the city. Truly, gay Rome is on the rise already.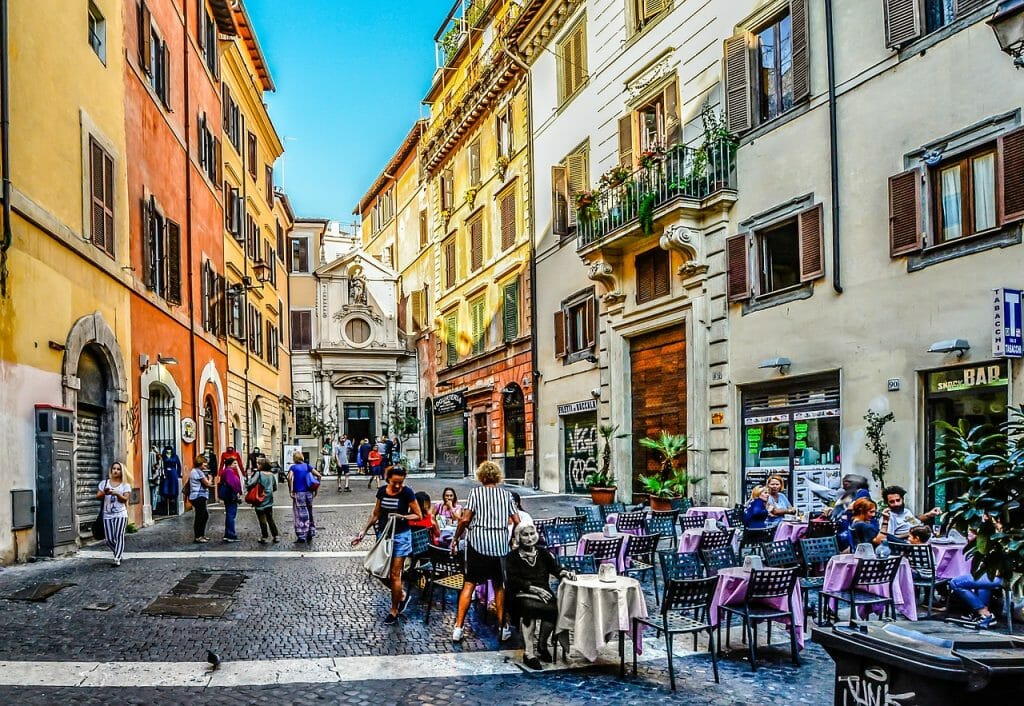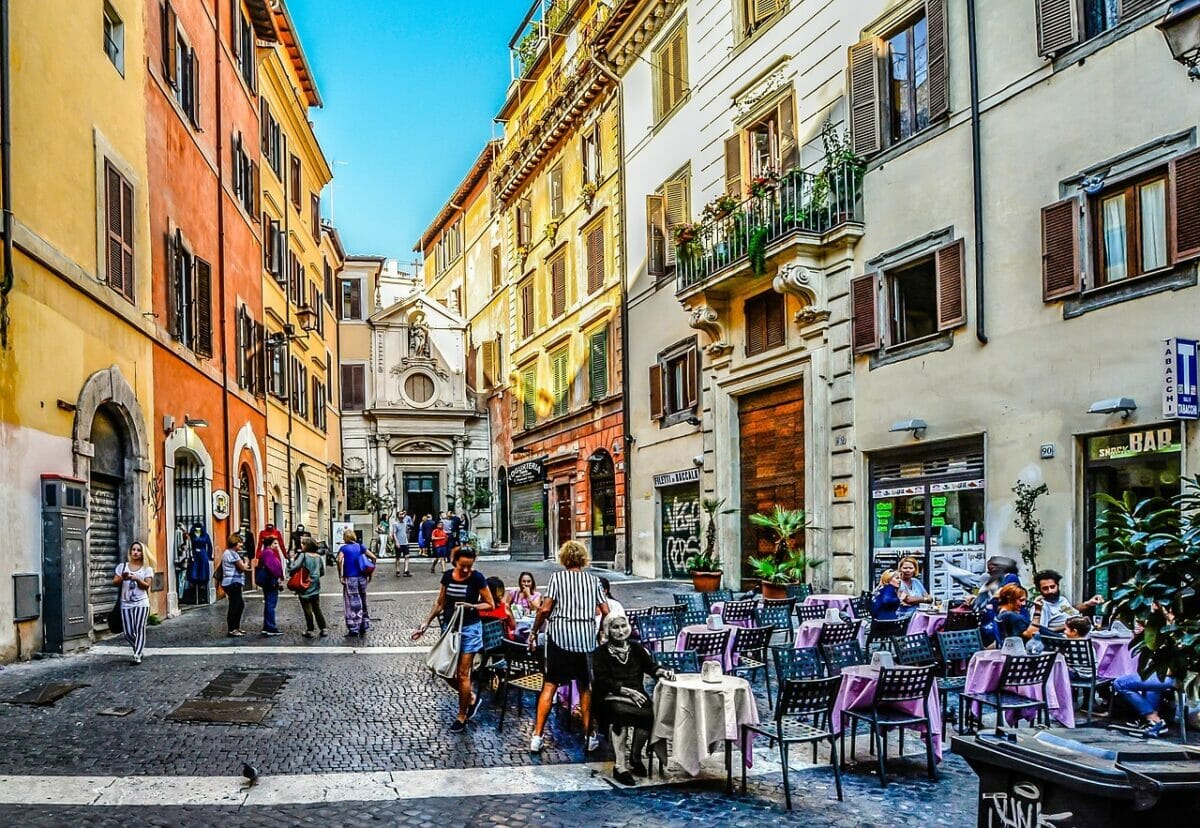 Aside from these gay-friendly establishments, Rome also holds one of the best gay pride festivals in the world. During such an event, the community holds dance parties, concerts, and drag competitions, among others. The best thing about Rome's pride festival is that you would get to meet a lot of people while enjoying the attractions Rome offers.
With its gay-friendly establishments and festivals, you might want to consider looking for great gay hostels in Rome. These hostels are not only affordable, but they would let you feel very comfortable and relaxed. You would want to have a cozy place to stay especially if you are on a gay holiday. We are not going to hold you any longer. On this article, we will cover the most fabulous and almost-gay hostels in Rome.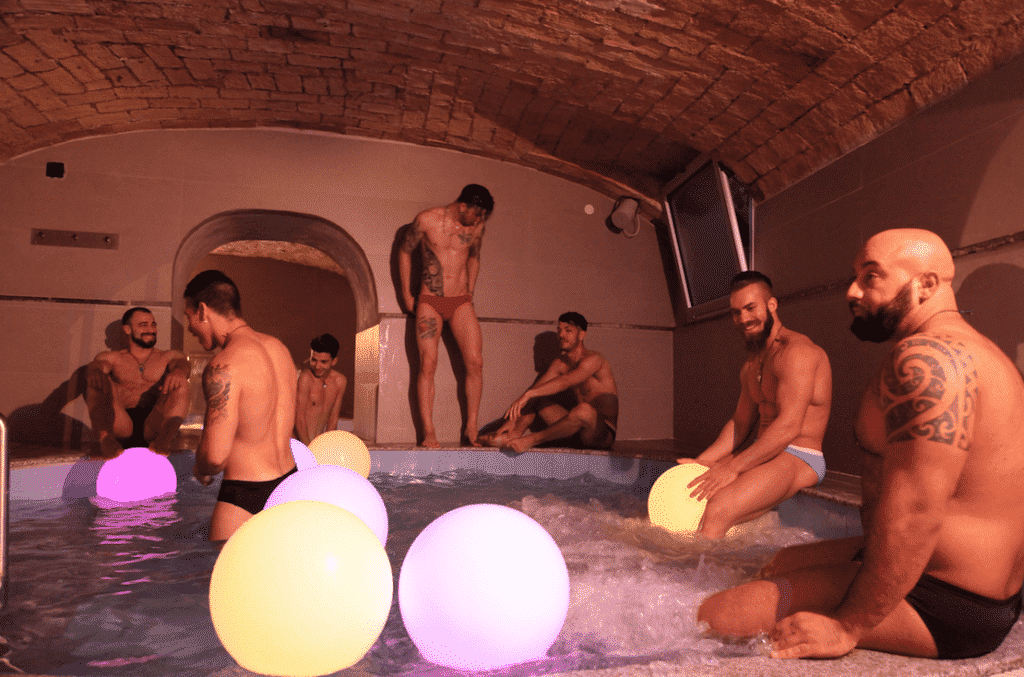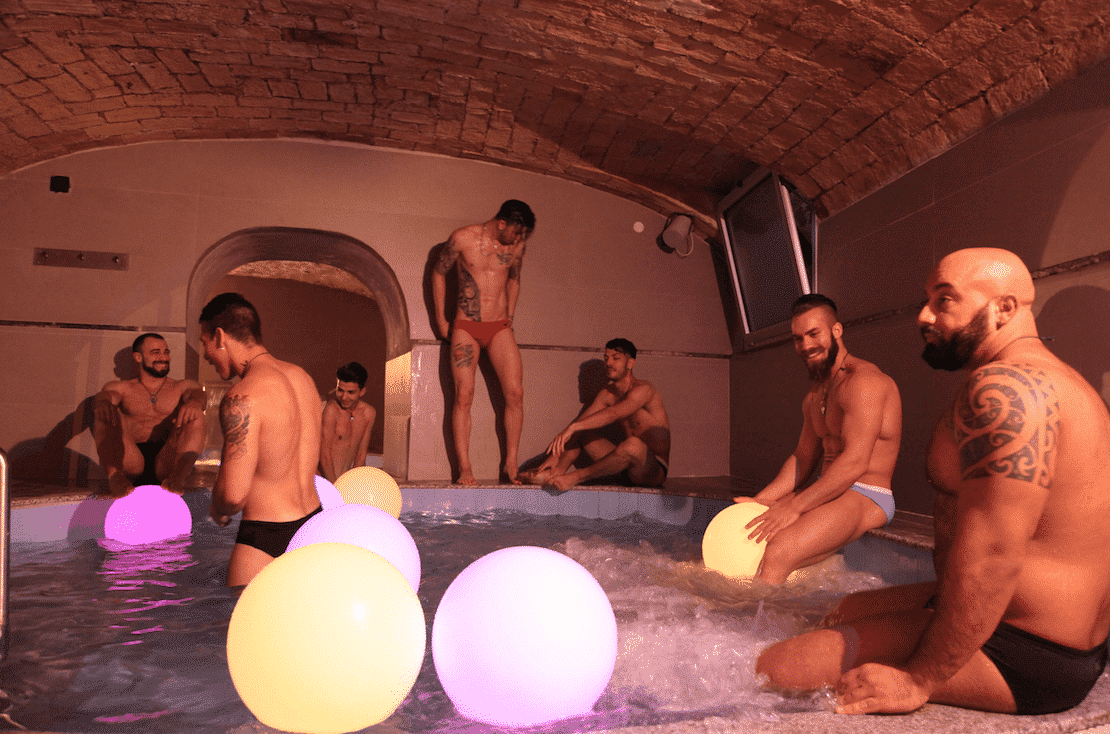 The Most Fabulous And Almost-Gay Hostels in Rome 🇮🇹
To commence our list of the hostels in Rome, we have The RomeHello Hostel. This is a laid-back hostel found in downtown Rome which highlights stunning murals and embellishments. It features female-only dorms and mixed-gender dorms which are accented with beautiful colors. The mixed dorms, in particular, could contain four, eight, or ten beds, depending on how many you would choose. Each of these rooms provides bunk beds, lockers, free Wi-Fi, and bathrooms, among others. If you avail of a private room, you would also avail of a minifridge.
This distinct and quirky hostel gets its colorful inspiration from street art. So, whether you are a culture queen, a craft beef buff, or a tattoo artist, you are surely welcomed at The RomeHello Hostel.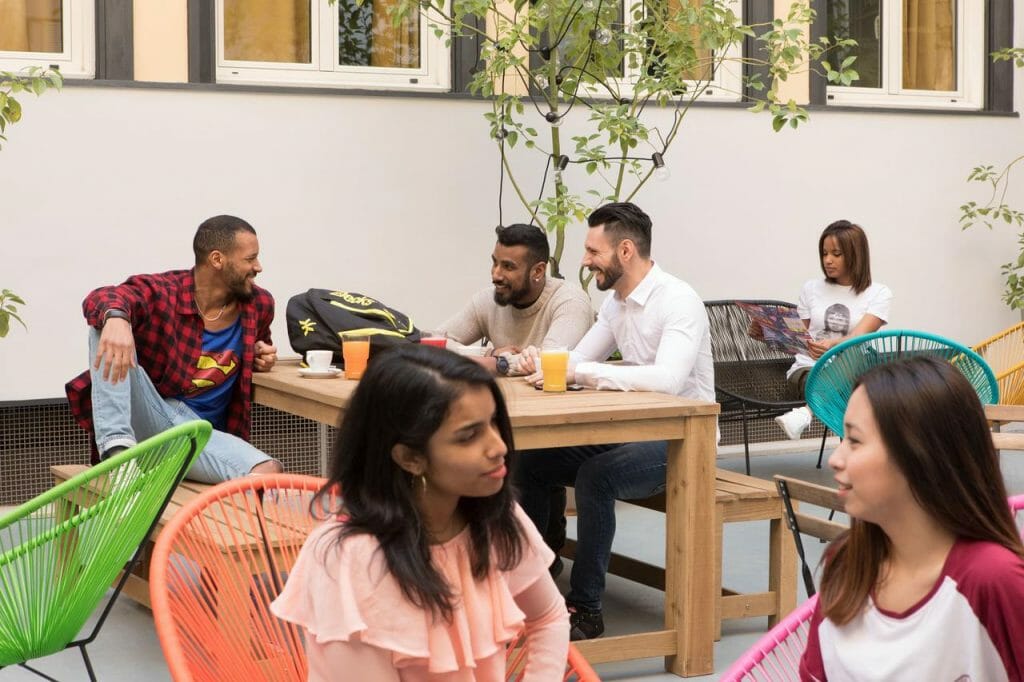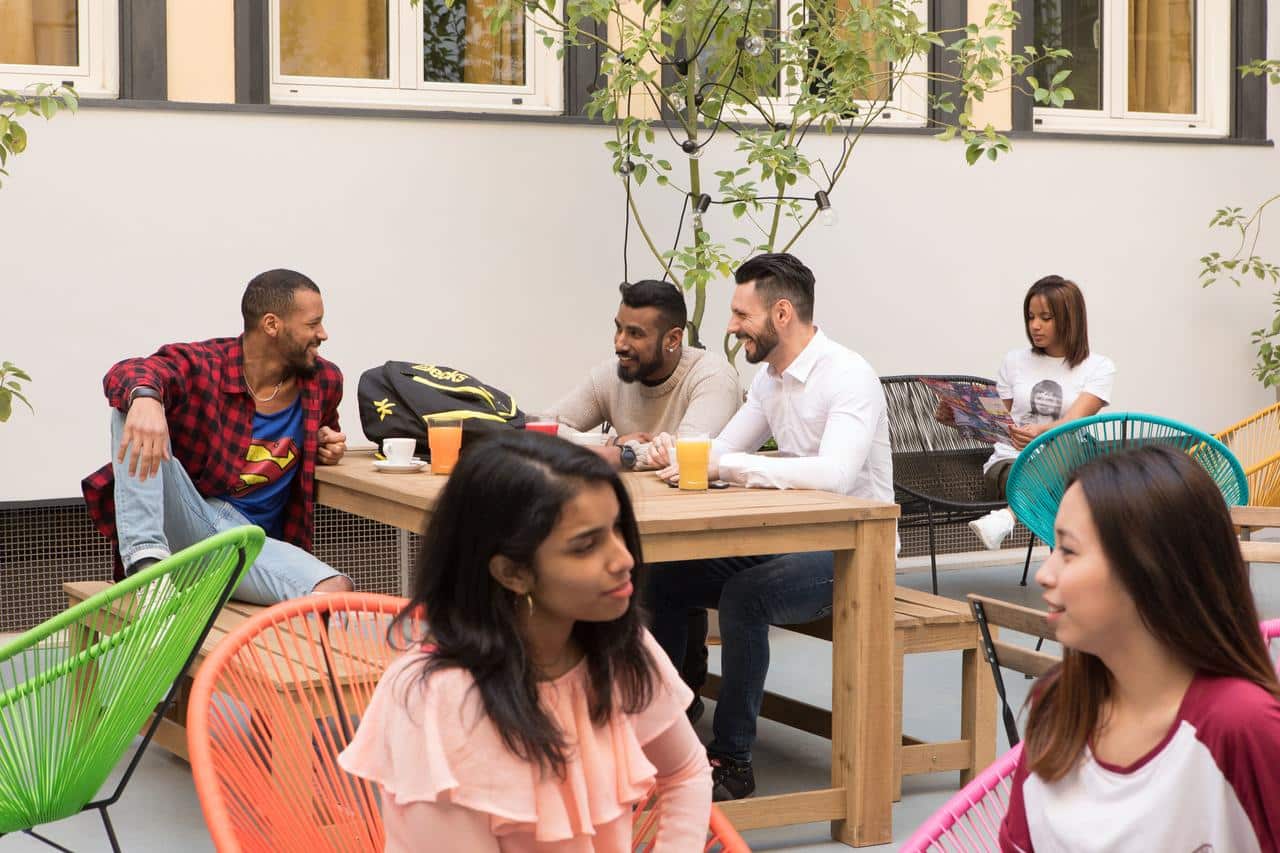 Located in Via Marghera in Rome, this budget hostel could fit a variety of budgets and travel styles. The Beehive, as it has been called by owners Steve and Linda, offers types of rooms which would suit your taste. These rooms include the classic private rooms with shared bathrooms, the sweet private rooms with en suite bathroom, and dormitory rooms. This hostel also has an offsite Annex which contains private rooms with bathroom.
The Beehive also offers other amenities such as a courtyard garden where you could relax, a vegetarian cafe where you could feast Italian dishes, and a lounge for relaxing and socializing. If you seek comfort and style while on a budget, you could choose the Beehive.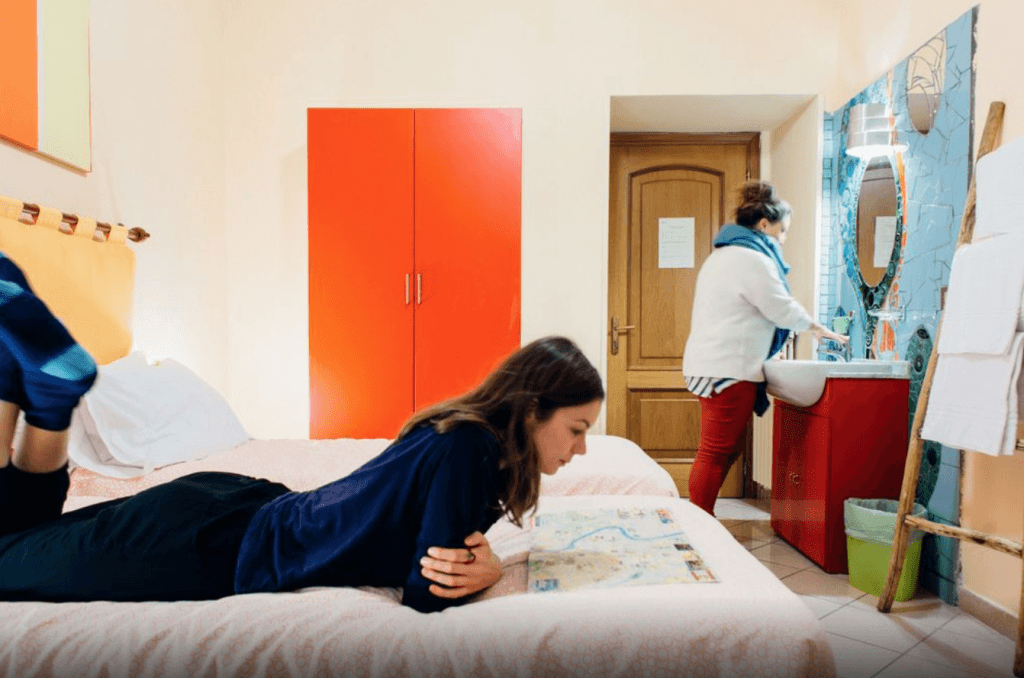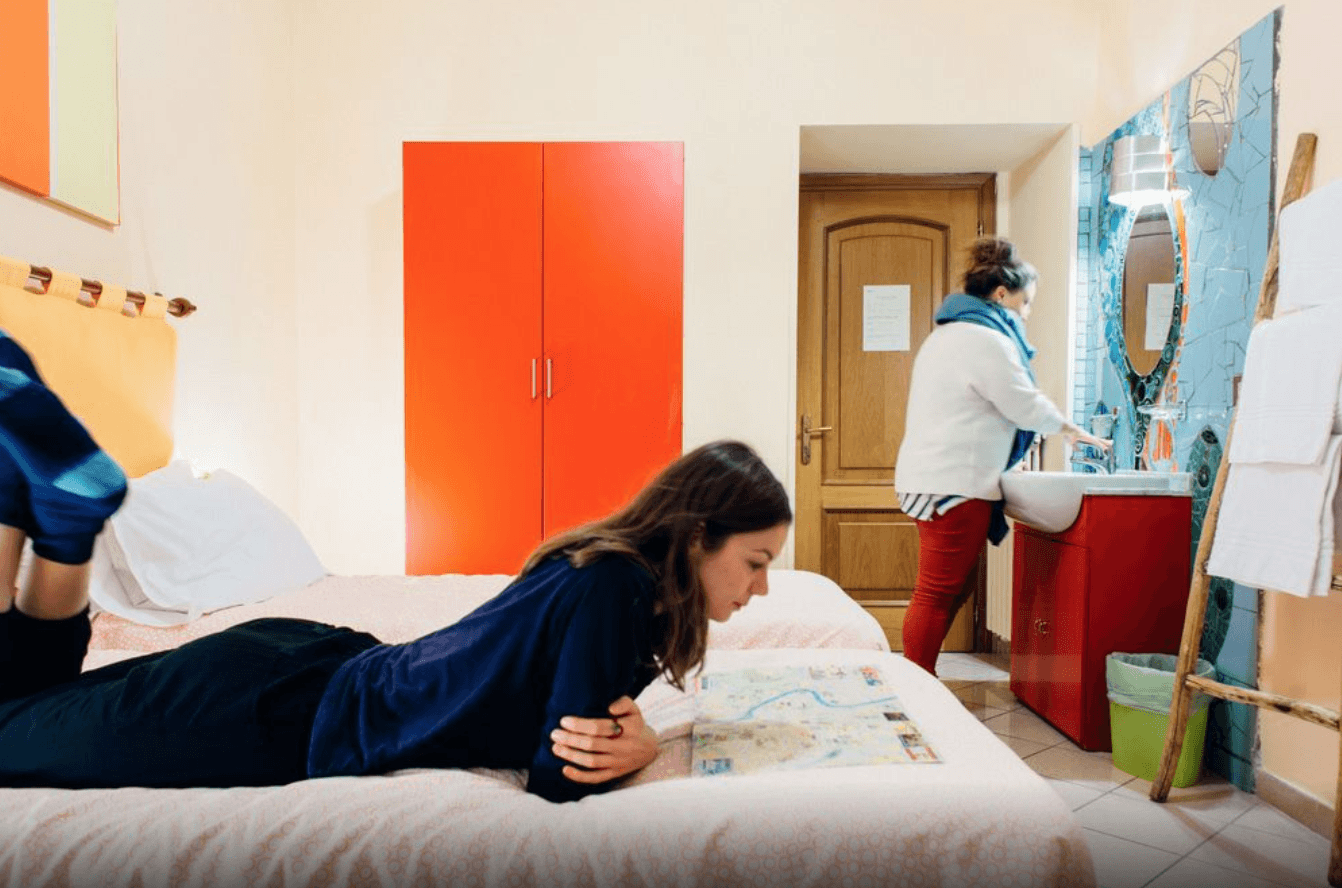 The Free Hostels Roma also enters our list of the best gay hostels in Rome. This hostel offers private rooms and simple dorms for all expectant tourists, regardless of sexual orientation. This makes this hostel a great choice for your gay solo travel adventure throughout Rome. If you are with your friends or your family, you could also avail of this hostel's simple dorms. You would not have to worry if you brought a lot of companions with you because the Free Hostels Roma has got you covered.
When you are going to check in to this hostel, you would enjoy its friendly staff, great service, and clean rooms. You would also get to experience its delicious breakfast.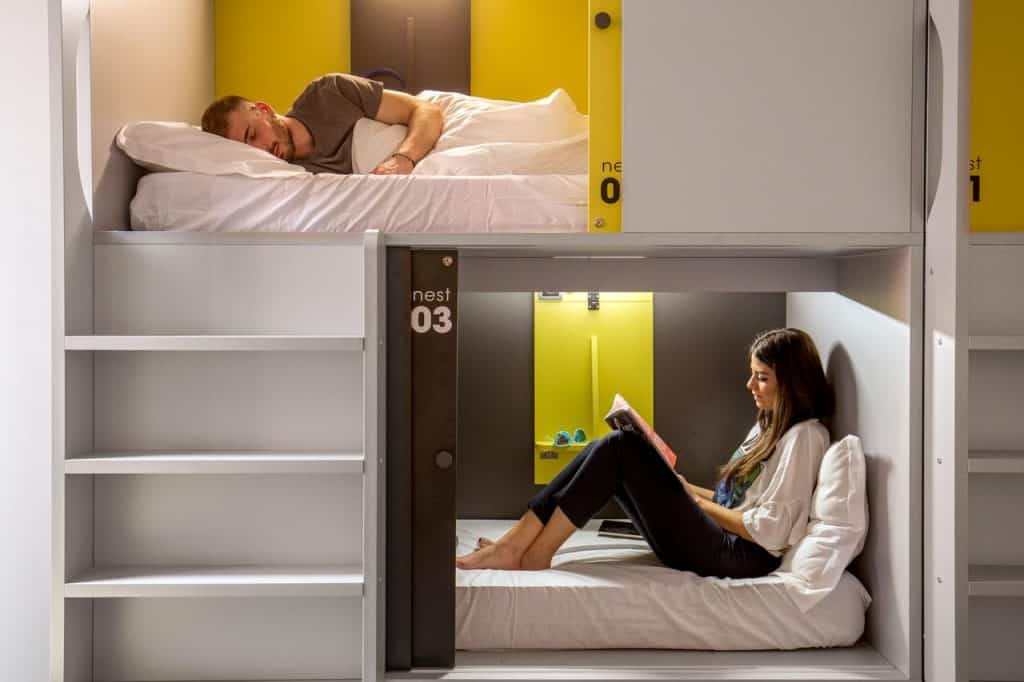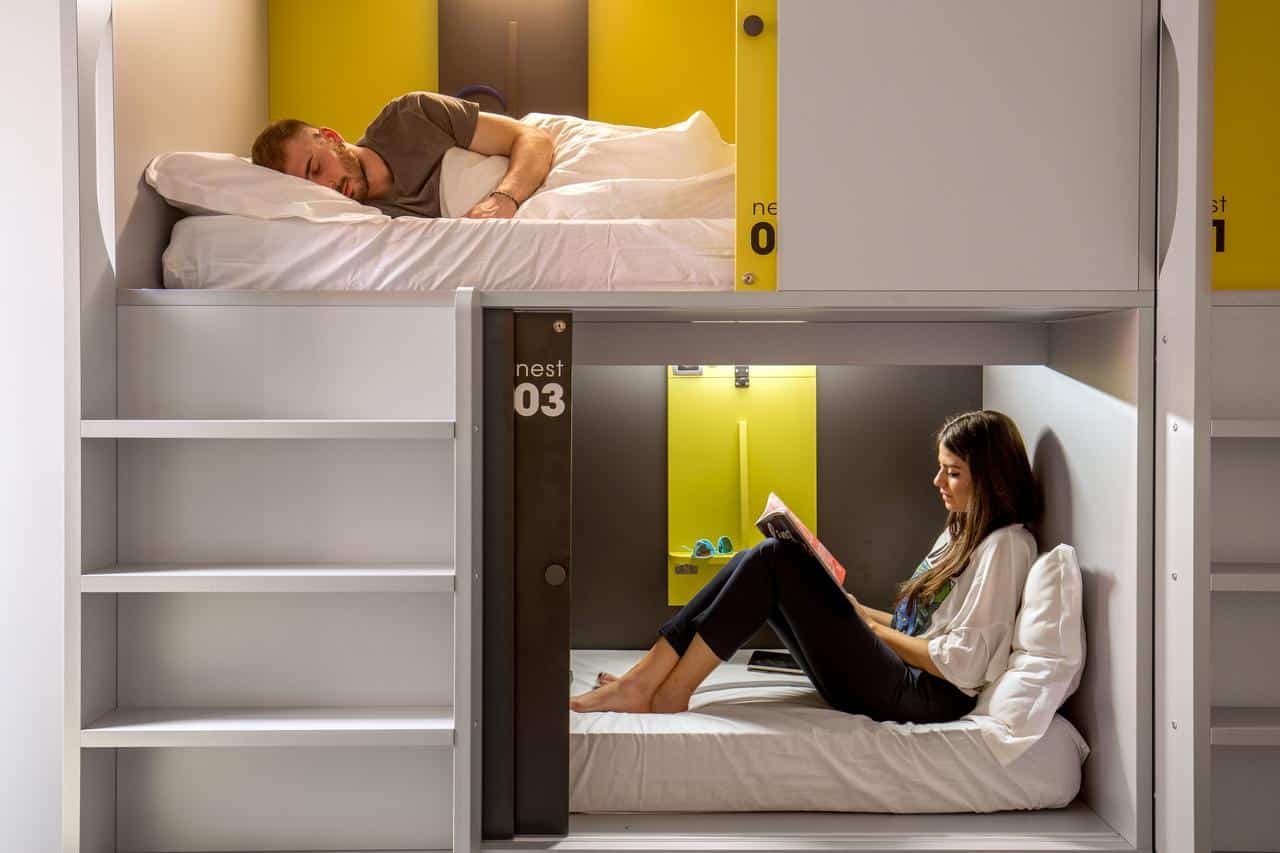 The MEININGER Roma Termini is next on our list. You could find this hostel on a renovated old building near Termini's main train station. Among the gay hostels in Rome, this could be a great choice because you could visit a lot of attractions in the city center from here. From MEININGER Roma Termini, gay visitors could visit the Spanish Steps, the Trevi Fountain, and Castel Sant'Angelo, among others.
You could choose from different rooms which feature wood bunk beds with outlets and personal lights. MEININGER Roma Termini has private rooms with towels, family rooms with sofas, and dorms with televisions. You could also enjoy other amenities such as the bar, a lounge, and a guest kitchen. If you are a backpacker or you are on business travel, this hostel would be suitable for you.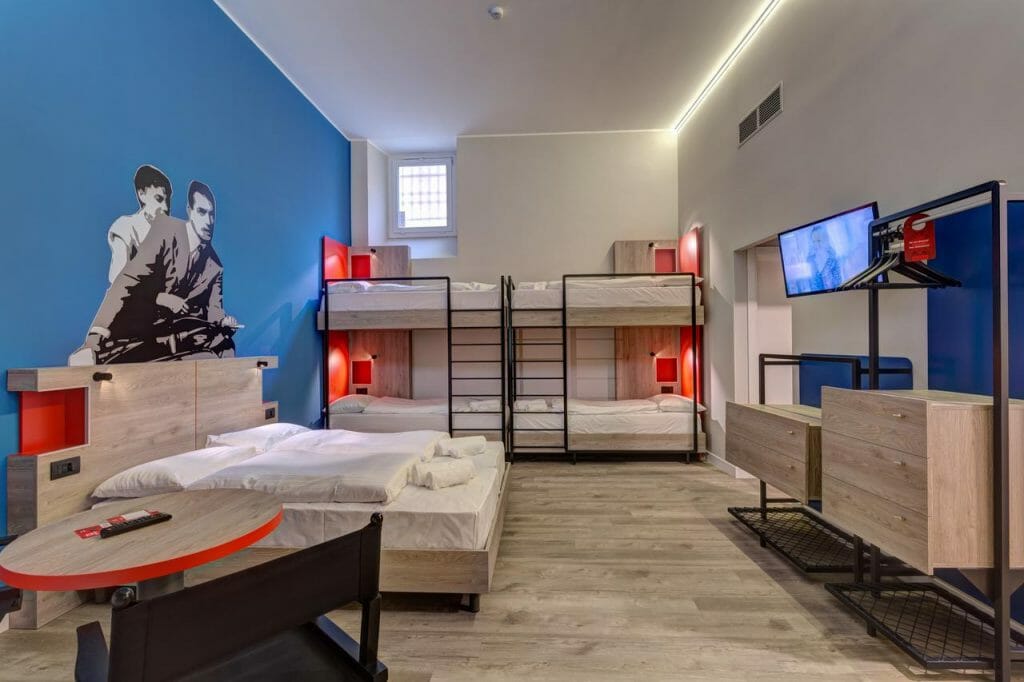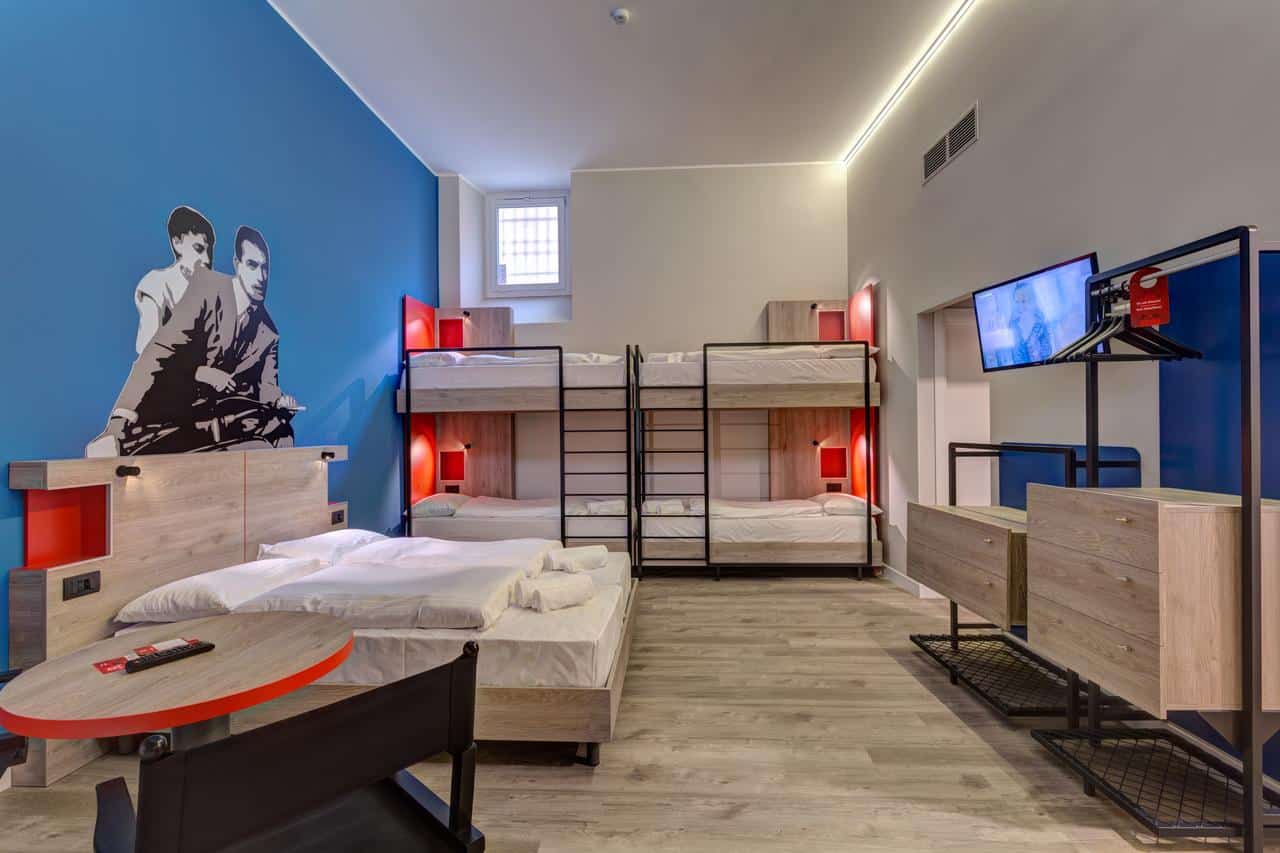 The Yellow is a lively hostel in Rome which has redefined the meaning of what a traditional hostel. This is because aside from being a place to sleep, this hostel also hosts a place where you could watch local live bands perform. You could also go on shopping tours with locals or learn to cook gourmet meals. At the rooftop of this hostel, you start your day with some yoga where you could stay fit while on vacation.
You could choose between mixed or single-sex dorms which hold up to ten bunk beds. These dorms offer ceiling fans, free Wi-Fi, and lockers. In addition to this one, you could further receive amenities such as coffeemakers, minifridges, and air conditioning of you upgrade your room.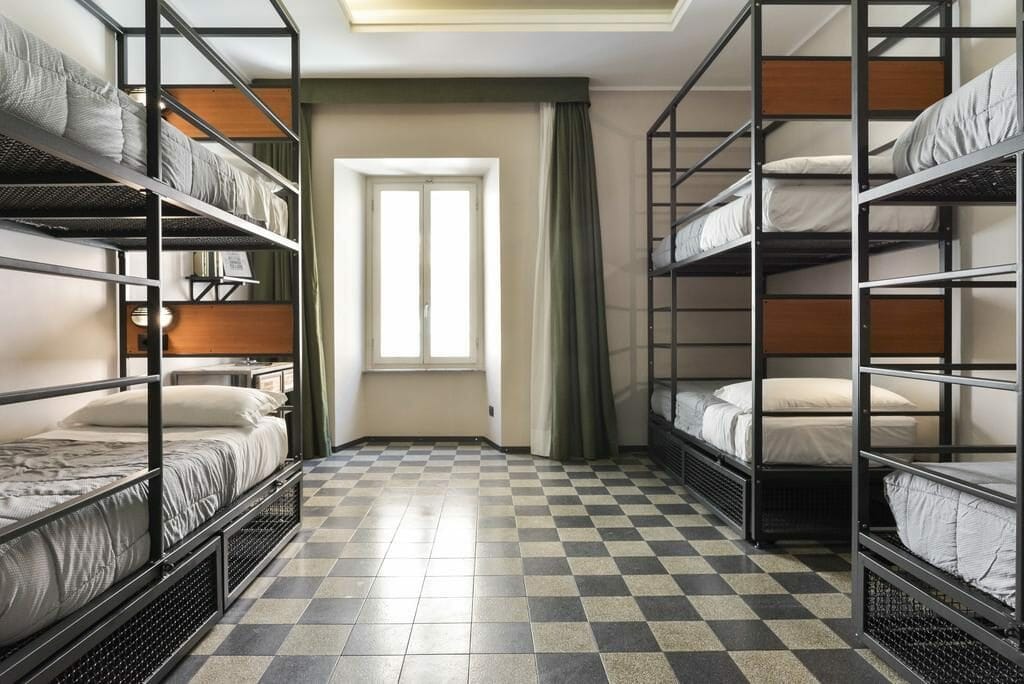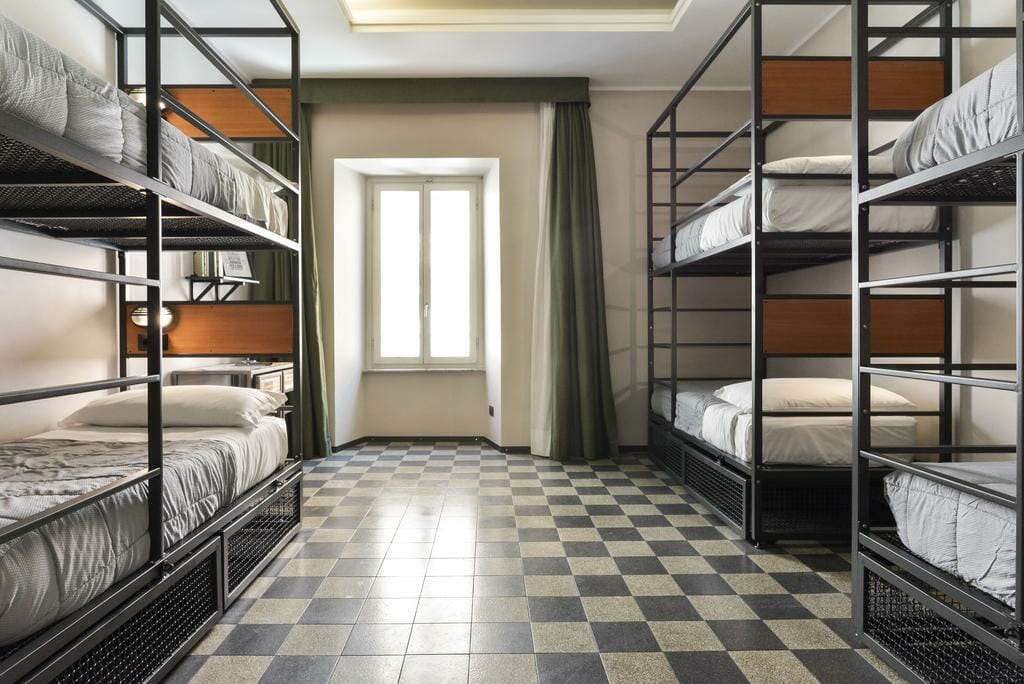 The next on our gay hostels in Rome list is the New Generation Hostel Santa Maria Maggiore. Located on a cobblestone street, this hostel stands on a long-standing structure quite near the Colosseum. This hostel consists of private rooms where you could stay after a long day our touring around Rome. It also includes contemporary mixed-gender rooms which feature four to six bunk beds. Other dorms also have timber beams and exposed stone walls, adding to its already stunning ambiance. Other amenities that you could enjoy including free Wi-Fi, lockers, reading lamps, and bed linens. Upgraded rooms have en suite bathrooms and mini fridges.
New Generation Hostel Santa Maria Maggiore also consists of a communal kitchen, a TV lounge, a courtyard, a game room, and a stunning bar. You would surely feel at home here.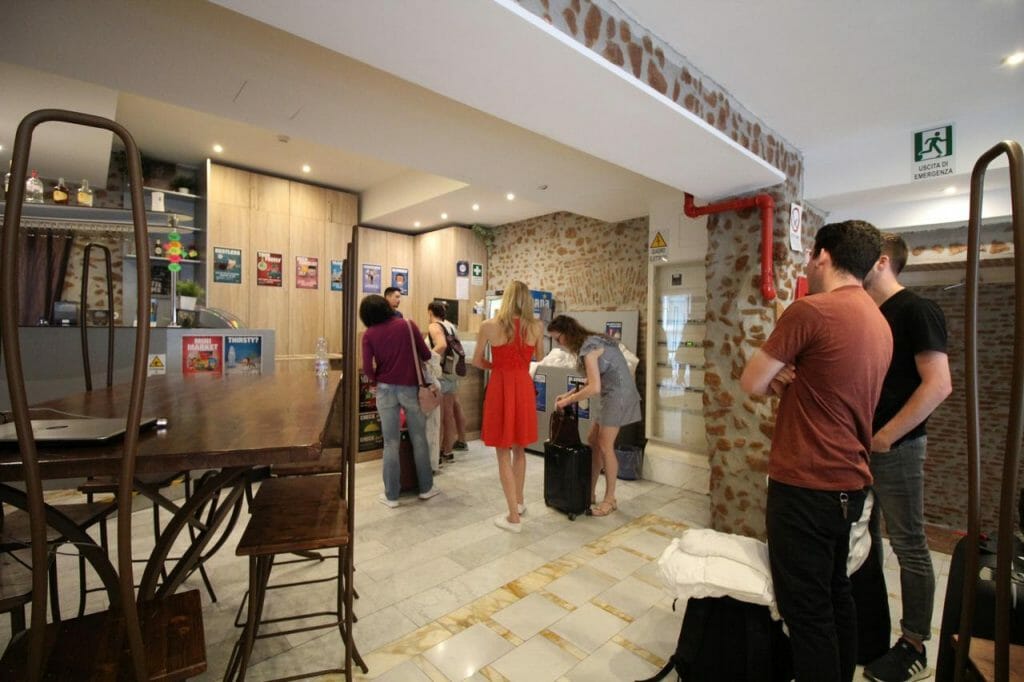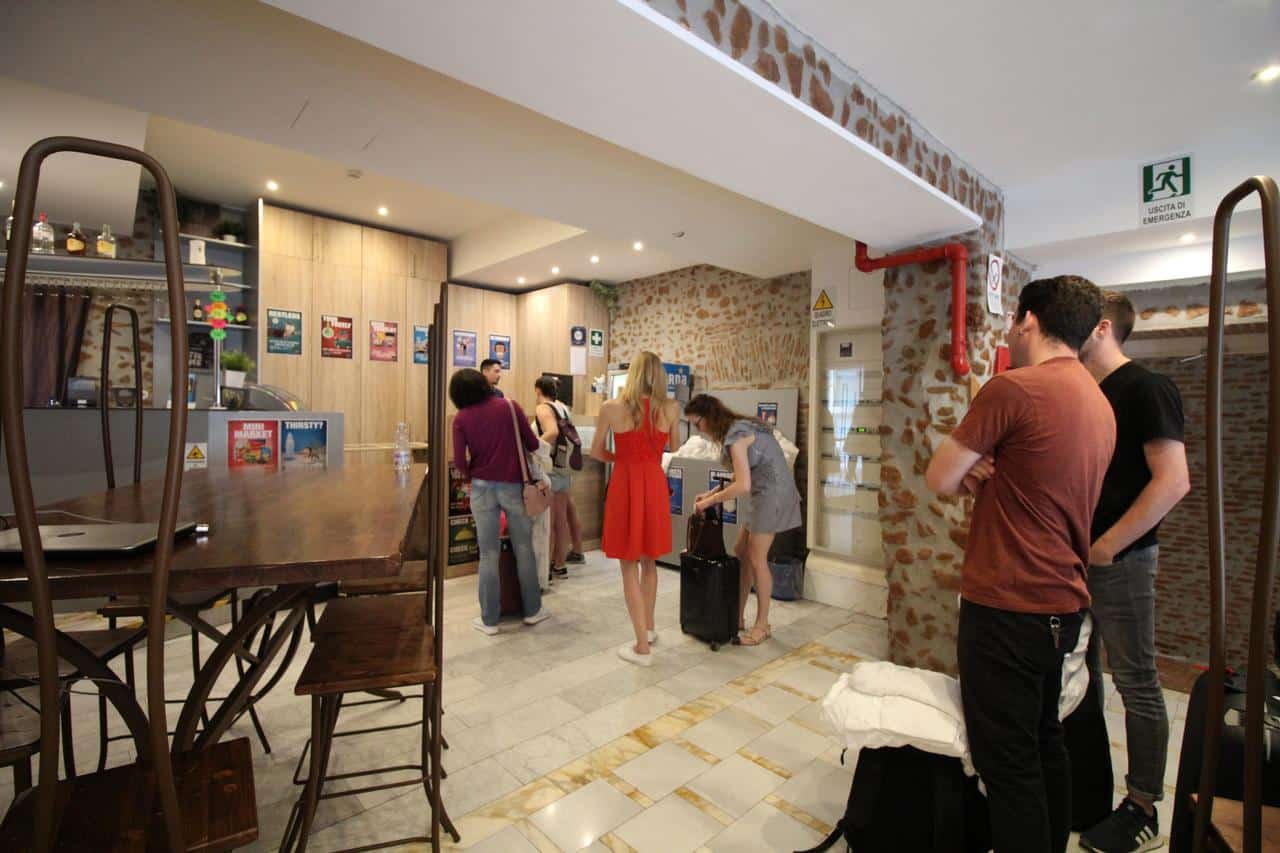 Hostel Alessandro Downtown boasts of a remarkable ambiance, one that sets is different from other hostels in Rome. Whether you are with your friends or you are just traveling solo, you could still enjoy the amenities that it offers. Primarily, the hostel has a clean and safe environment. It has friendly staff who would serve to your every need.
In terms of their rooms, Hostel Alessandro Downtown offers female-only and mixed-sex dormitories which are embellished simply yet colorfully. It also consists of private rooms, some of which have en suite facilities.
In addition to this, the hostel also has a stunning pub. Its ceilings have Roman-inspired mural which you could marvel at. Hostel Alessandro Downtown also has a cocktail lounge, a TV lounge, and a communal kitchen, among others.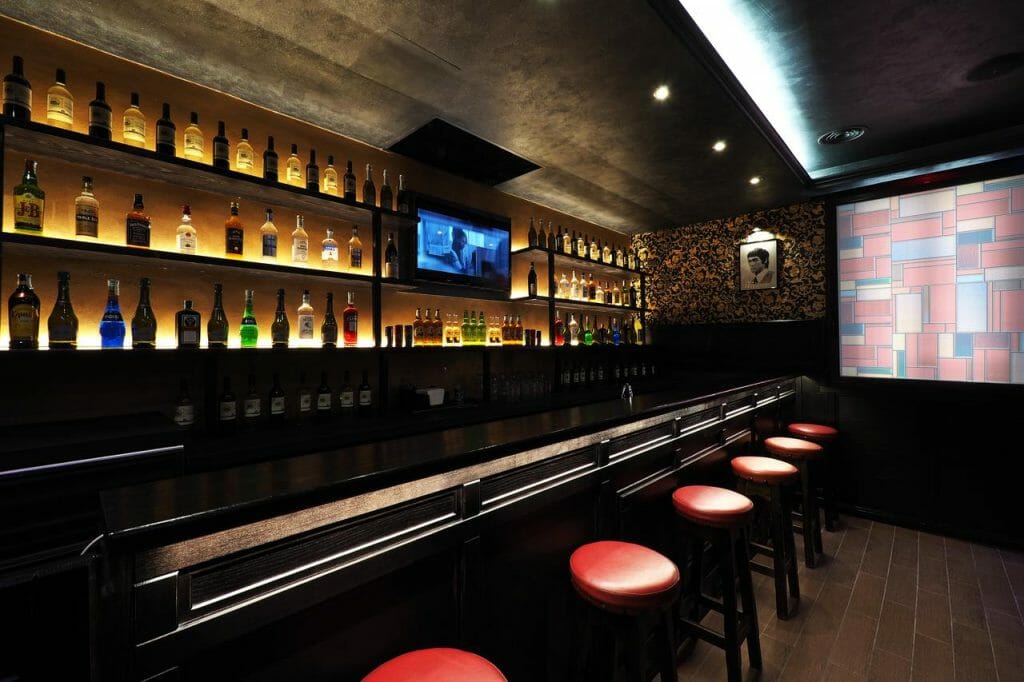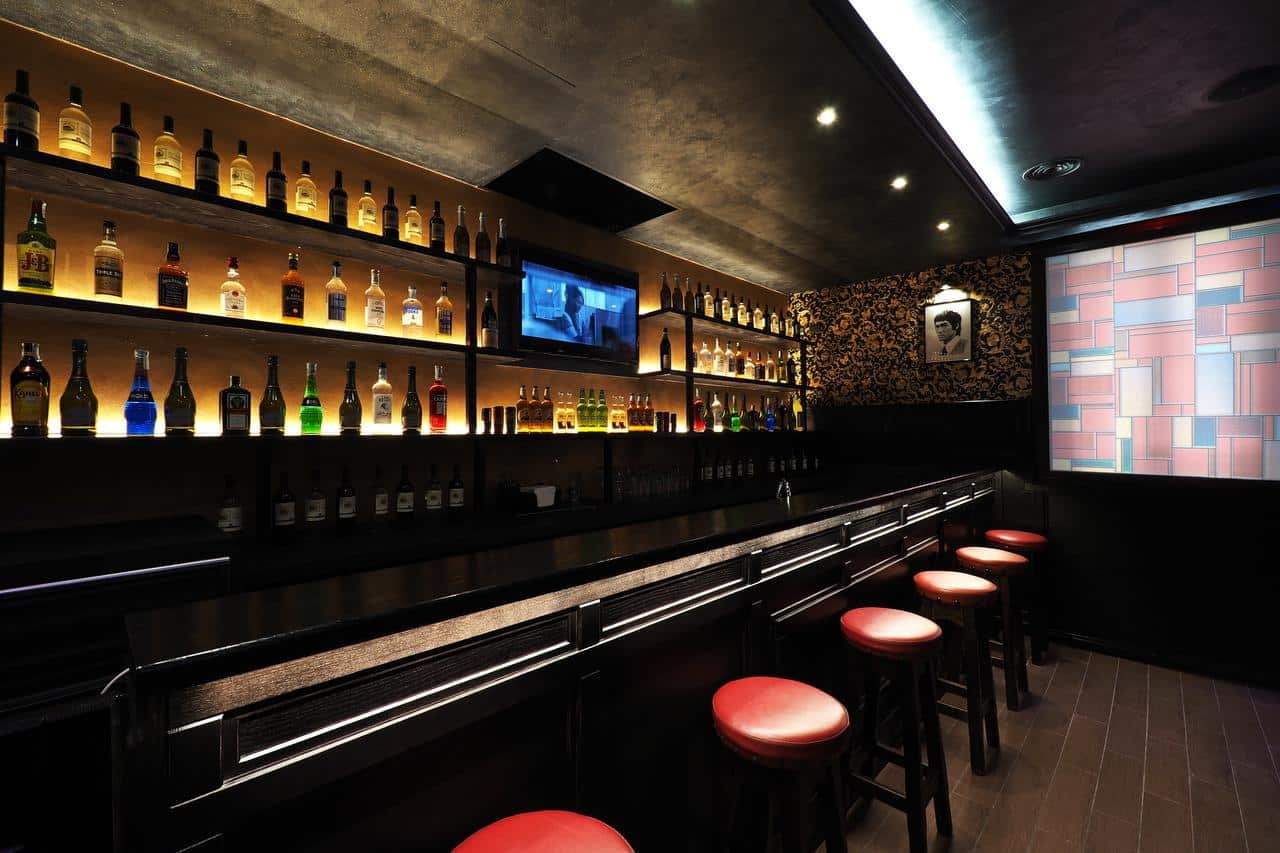 Orsa Maggiore is a hostel in Rome that is dedicated exclusively to women. It gives the staff pride to serve their guests best, knowing that they only target a specific customer. Hence, women customers know that they are in a safe space. The hostel stands on a former 16th-century convent. It houses 13 basic rooms where you could find towels, linens, and ceiling fans. If you are coming as a group, you could use its dorm rooms which houses four to eight beds. Facilities such as the hot showers are shared among the guests.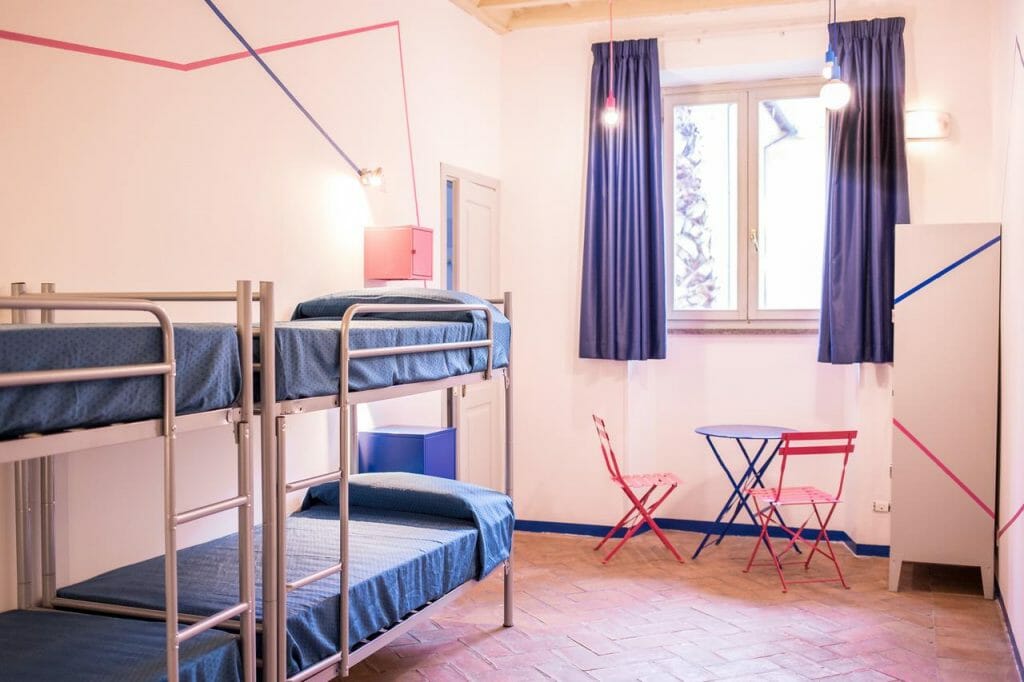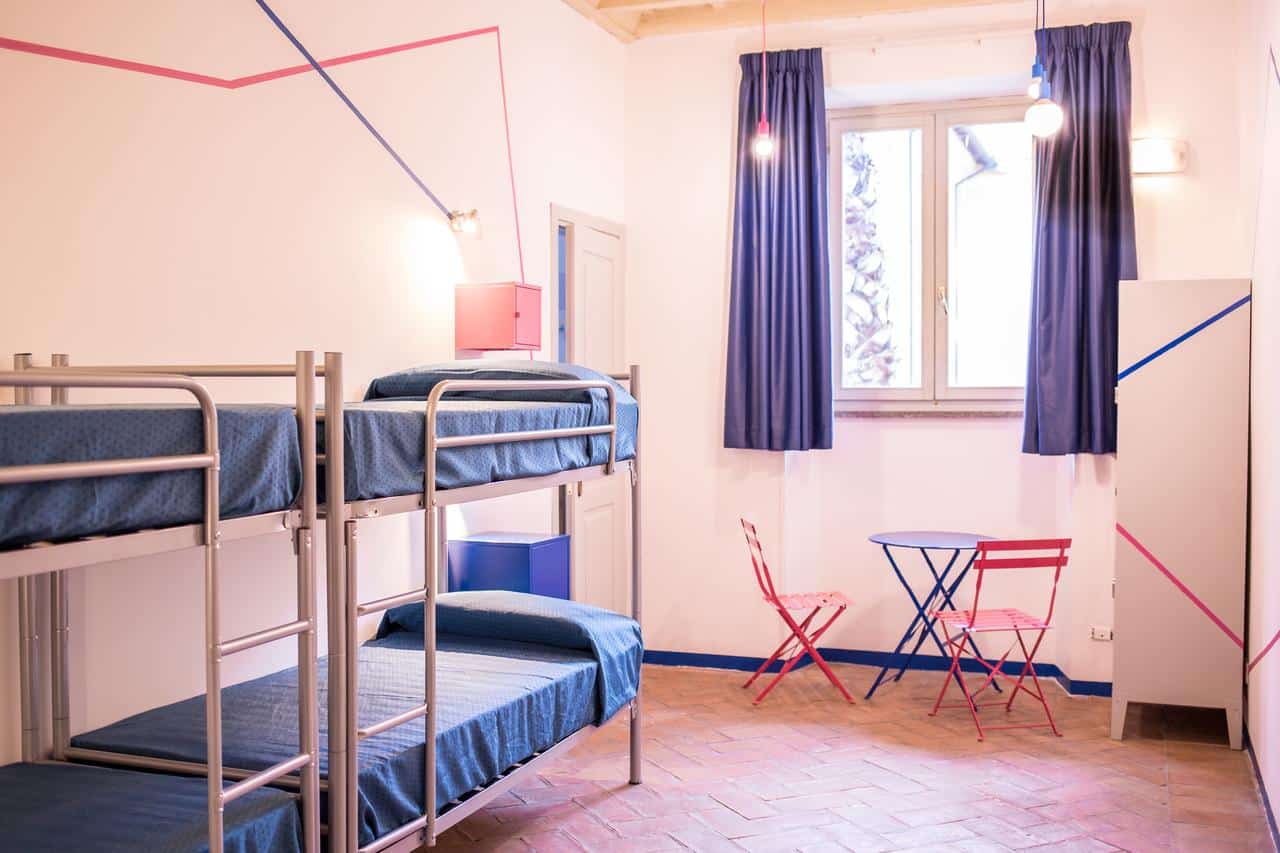 To complete our list of gay hostels in Rome, we have included Generator Rome. This is a contemporary and chic hostel that you could find in a 19th-century neoclassical structure. After wandering around the Eternal City, you could also marvel at the interior of this hostel. It boasts of a tapestry of Roman heritage.
Generator Rome consists of 75 intricately designed rooms. From these rooms, you could avail of single-sex or mixed dorms which come with bunk beds and lockers. You could also avail of private rooms which include a stylish artwork that speaks much of the hotel's elegance. Aside from these rooms, you could enjoy its bar and chill-out lounge.