Indonesia is a beautiful country that has a lot to offer travelers. From the vibrant and chaotic capital of Jakarta to the ancient history of Yogyakarta, to the white sand beaches and jungles of Bali, you can find any number of treasures.
However, it is also the most populous Muslim country in the world, which should be taken into consideration when traveling there, particularly for members of the LGBT community.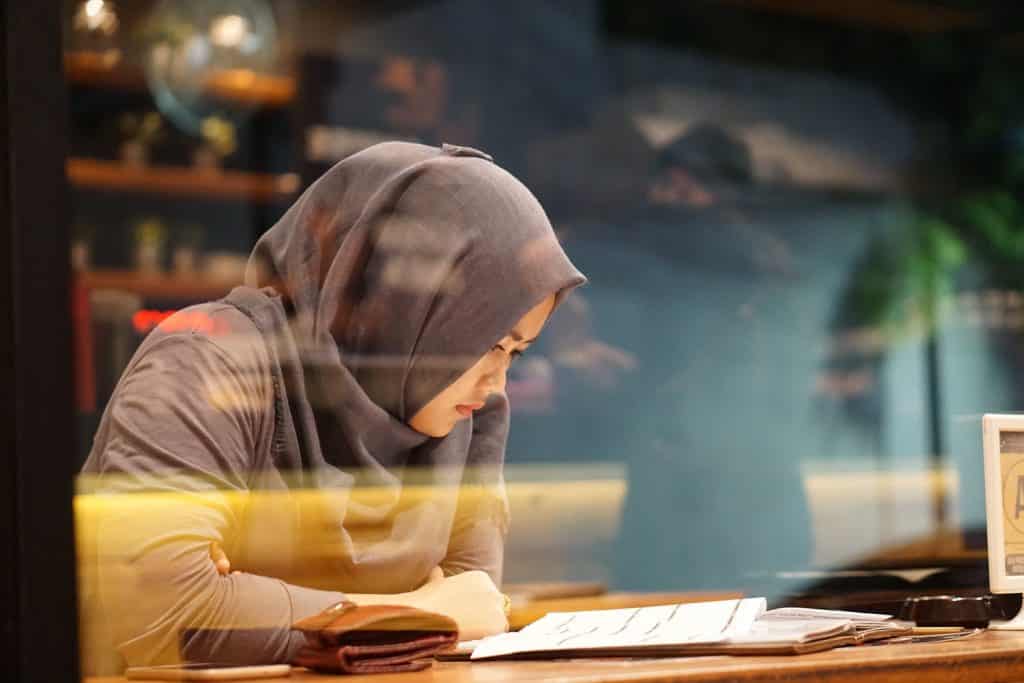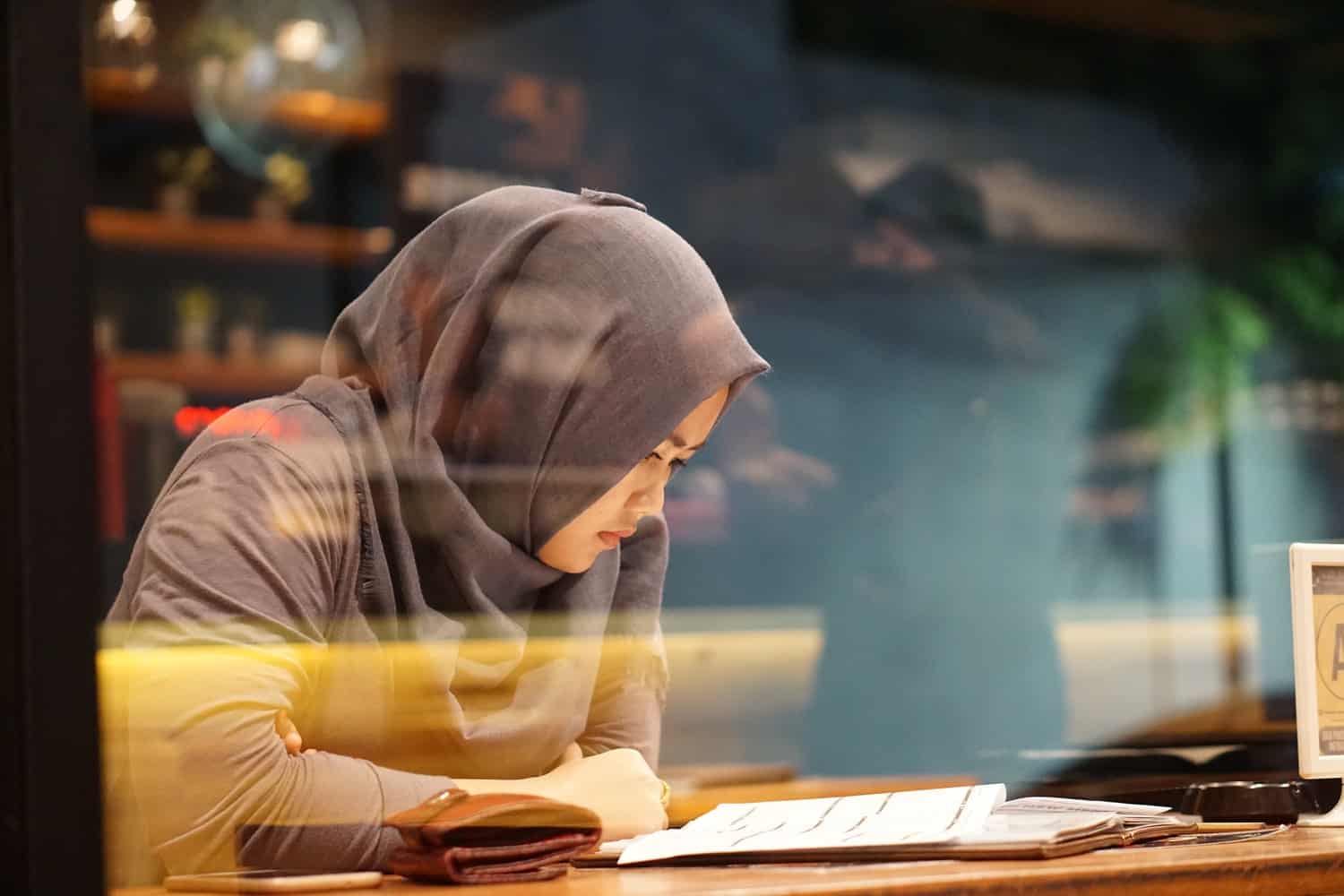 All members of the gay community should be able to travel where they want and enjoy the experiences Indonesia has to give, but it's important to be aware of the situation before traveling. LGBT rights in Indonesia have been deteriorating so keeping up-to-date is vital for potential travelers. This guide aims to give an overview of the current situation in Indonesia to help LGBT travelers prepare for a trip there.
"It's dangerous as we can't see who our foes are; out of the blue everyone is brainwashed. Now the [LGBT] community is demanding more freedom, it really is a threat. In a proxy war, another state might occupy the minds of the nation without anyone realizing it. In a nuclear war, if a bomb is dropped over Jakarta, Semarang will not be affected; but in a proxy war, everything we know could disappear in an instant—it's dangerous."

Ryamizard Ryacudu (Former Defense Minister of Indonesia)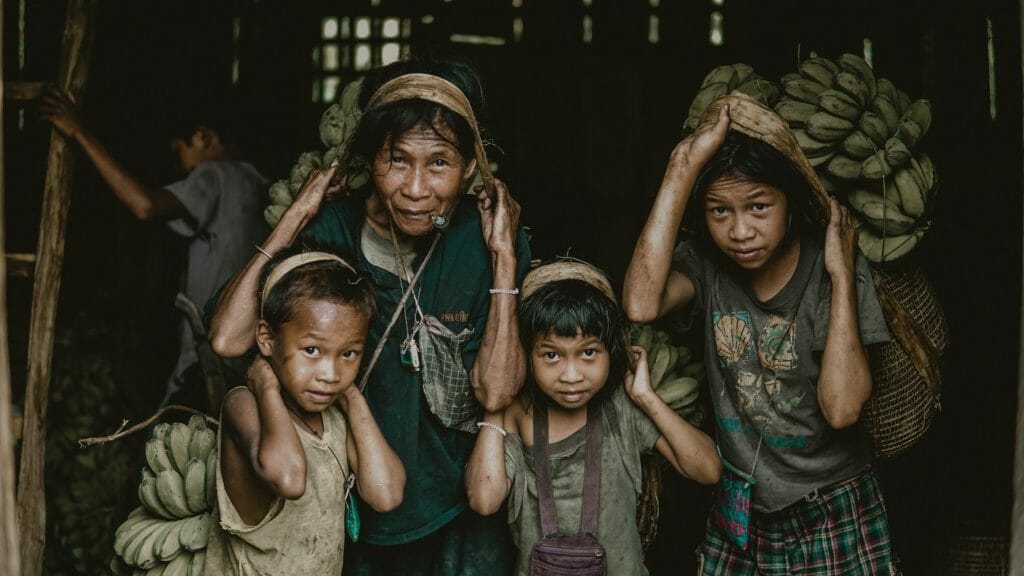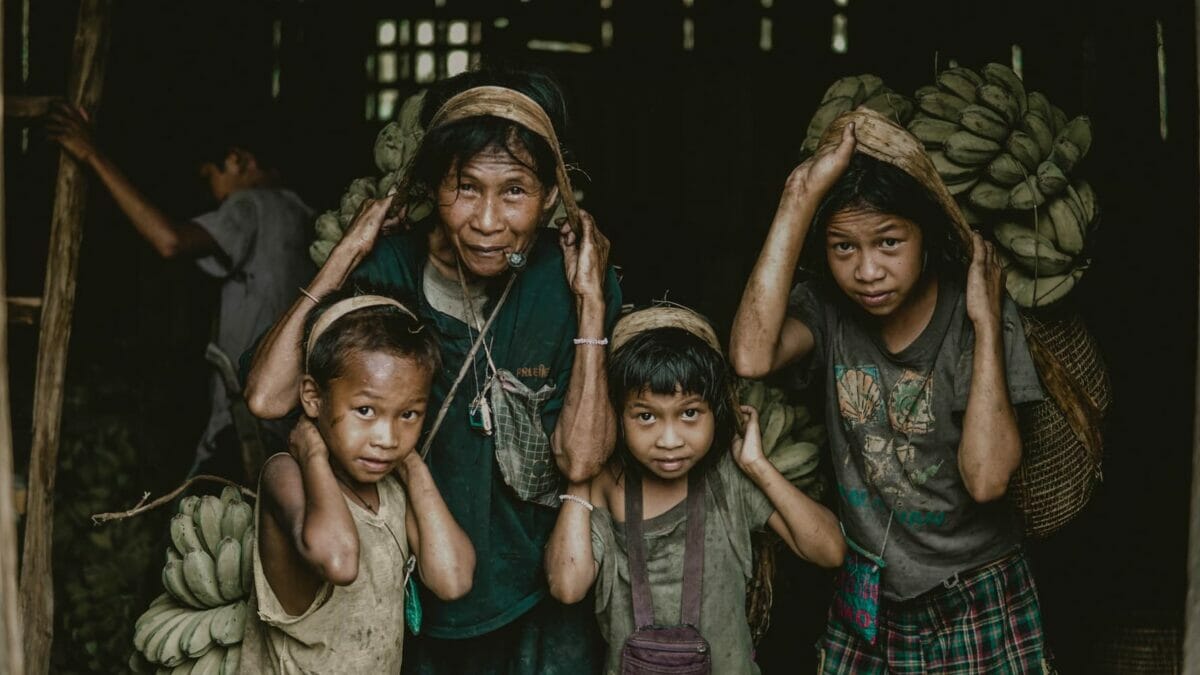 The Legal Situation In Gay Indonesia
Unfortunately, the legal situation for LGBT people in Indonesia is only getting worse, not better. It is sad to have to start with this statement, but despite huge steps being taken in many countries, Indonesia's anti-LGBT measures become increasingly draconian.
As it stands, same-sex sexual activity is still legal in most provinces although there is a strong movement to criminalize gay sex and it is currently being discussed in government. The ultra-conservative province of Aceh and the city of Palembang in South Sumatra have passed bylaws criminalizing same-sex sexual acts based on sharia law.
An anti-pornography law that also forbids sex parties and 'deviant sexual acts' are often over-broadly interpreted and used to target LGBT people; this is used as the excuse behind the growing number of police raids on meeting points for the Indonesian gay community.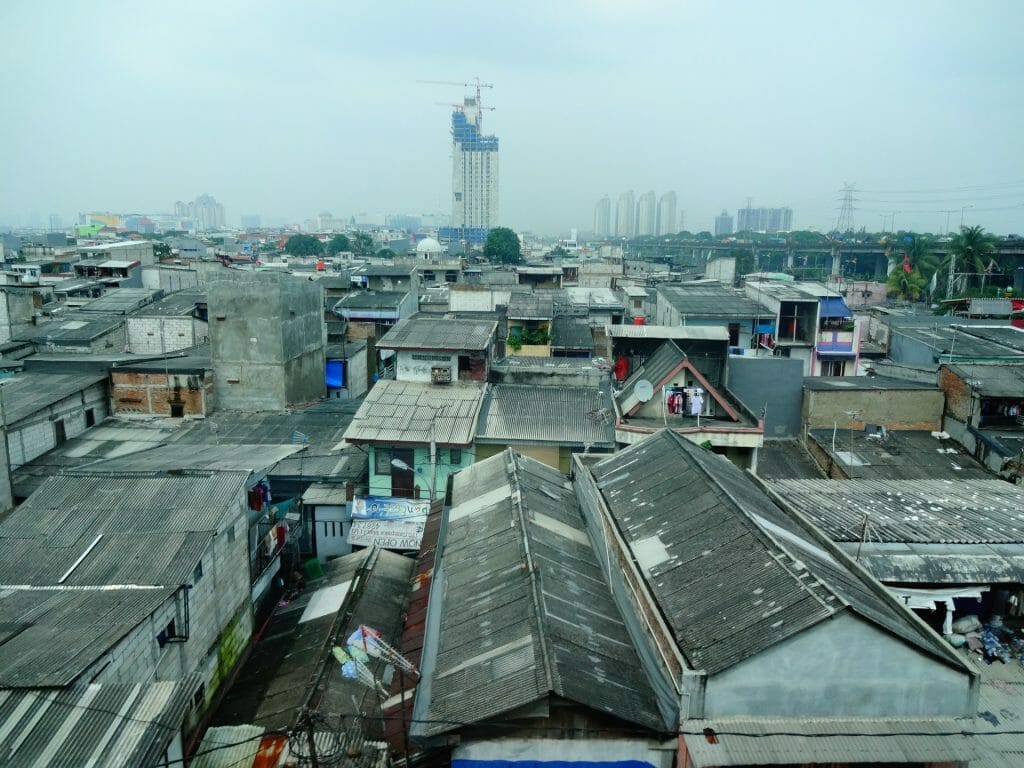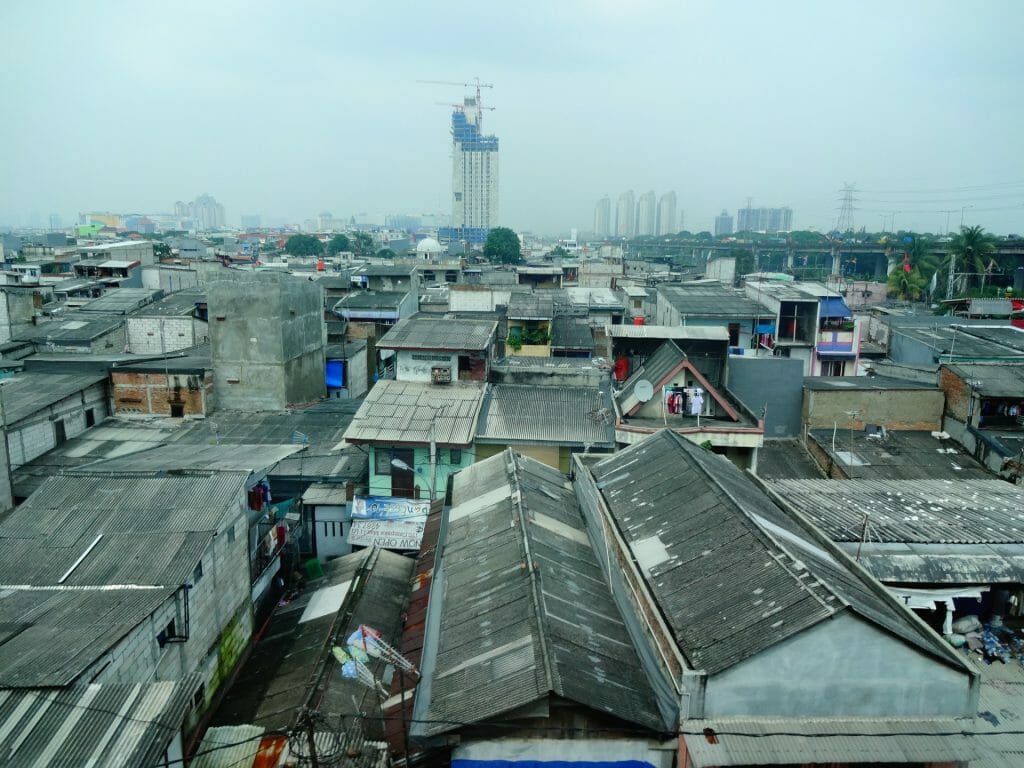 Islamic organizations have put a lot of pressure on the government to crack down on the gay population, and since 2016 there has been a rise in anti-LGBT rhetoric coming from politicians and public figures, as politicians try to use moral issues to win votes.
[blockquote author="Nasir Djamil (Prosperous Justice Party politician)" link="" target="_blank"][/sc]"The LGBT community is a serious threat to the nation. It should not be allowed to grow or be given room to conduct its activities. Even more serious are those LGBT members who go into universities with scientific studies, or hold discussion groups."[/blockquote]
Same-sex marriage, civil partnerships, and adoption are all illegal, and there are no anti-discrimination laws in place. The lack of anti-discrimination laws means that attacks on the LGBT community in Indonesia go unpunished.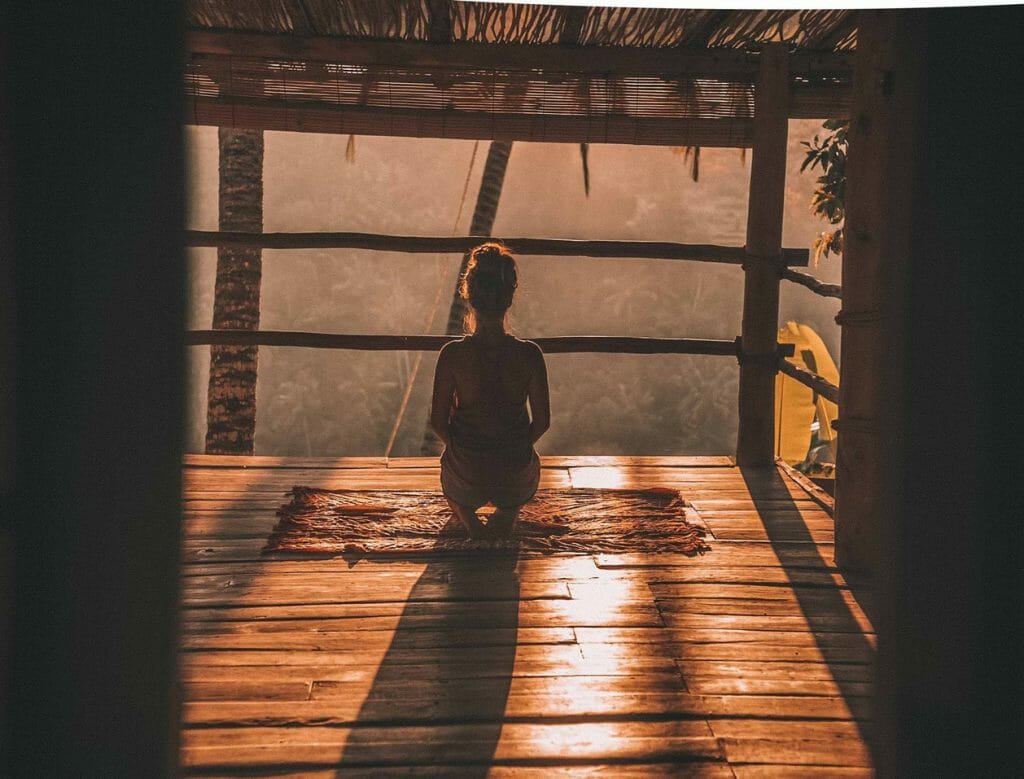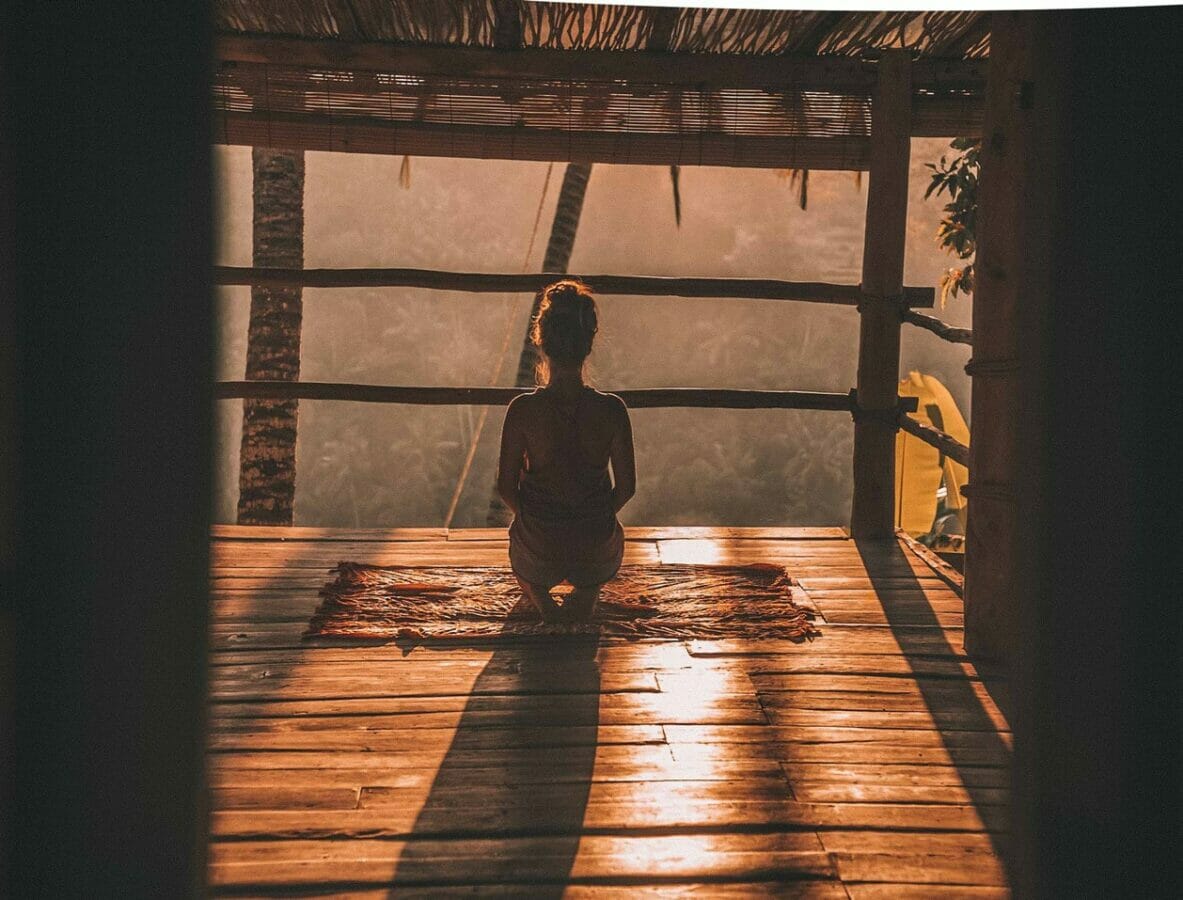 The Social Situation In LGBT Indonesia
Traditionally in Indonesian society, there was a fair amount of tolerance towards gay people, provided they stayed discreet and quiet about their private lives. A 'don't ask, don't tell' attitude prevailed among the majority of the citizens, matching Indonesia's reputation as a relatively moderate Muslim country.
Nevertheless, LGBT people would rarely come out to their friends and family, fearing the backlash and social stigma that would come with it. A lot of the gay scene happened underground, and gay couples would rarely be publically living together or in a relationship.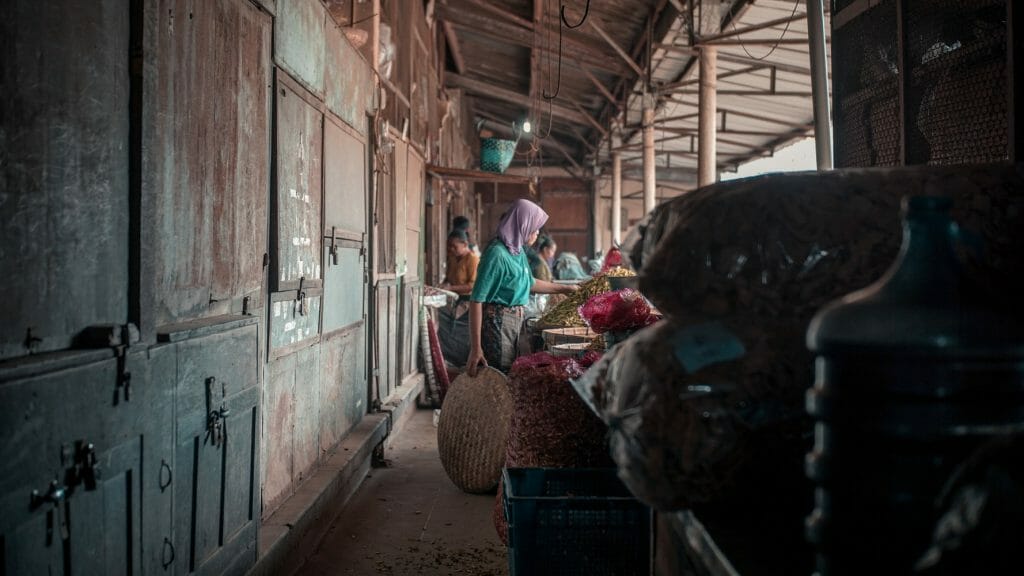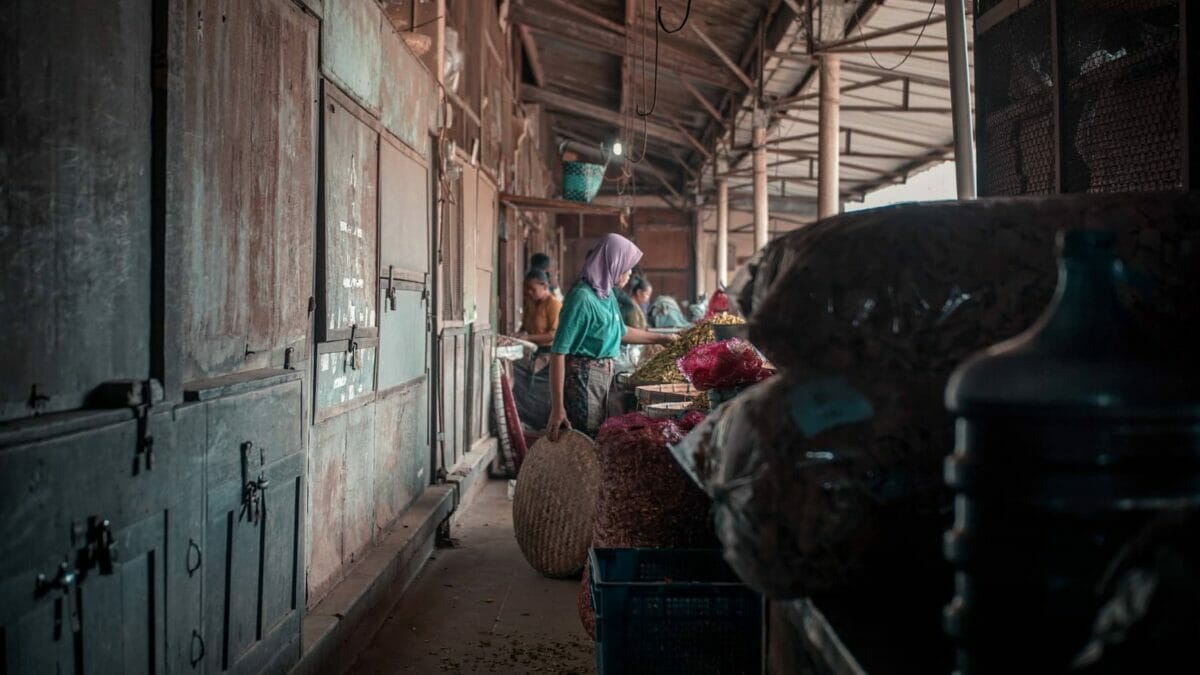 However, since 2016 anti-LGBT feelings have grown dramatically, fuelled by anti-LGBT rhetoric from the government, lack of action against police brutality and pressure from ultraconservative religious groups. There have been increasing numbers of police raids and assaults on the gay community, forcing the closure of gay bars and clubs (outside of Bali). In 2017 Jakarta's last remaining gay club closed down.
Organisations such as Human Rights Watch have warned of terrible impact this is having on the country, particularly on public health as this discrimination hinders HIV outreach workers and making the spread of the disease more likely. The raids close down spaces formerly used by health workers to educate and treat LGBT communities in Indonesia. It is estimated that HIV rates have increased five-fold.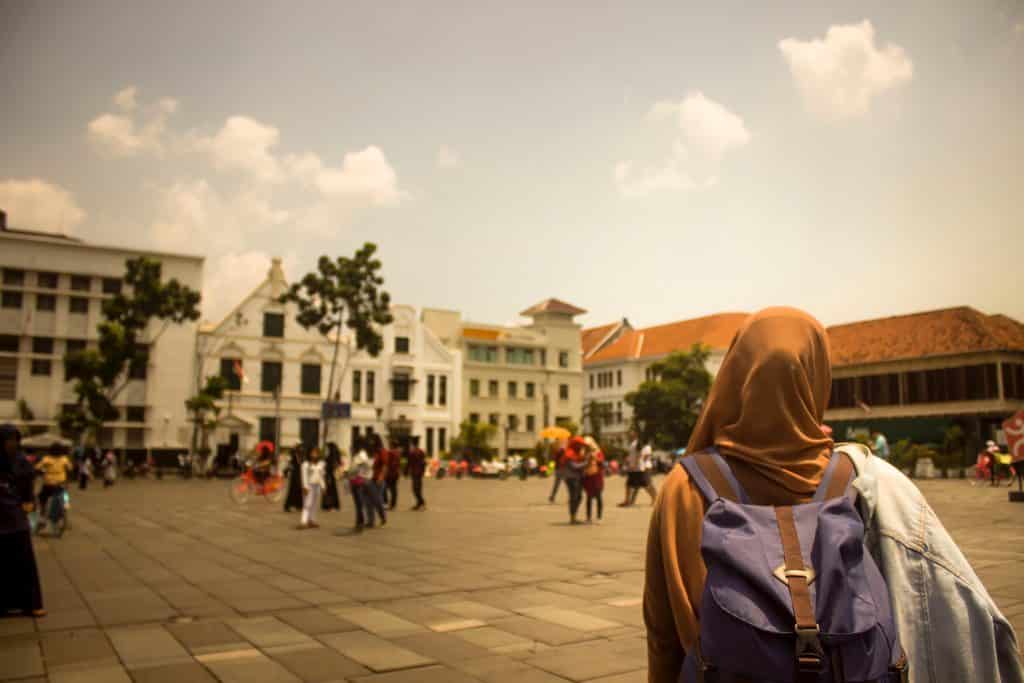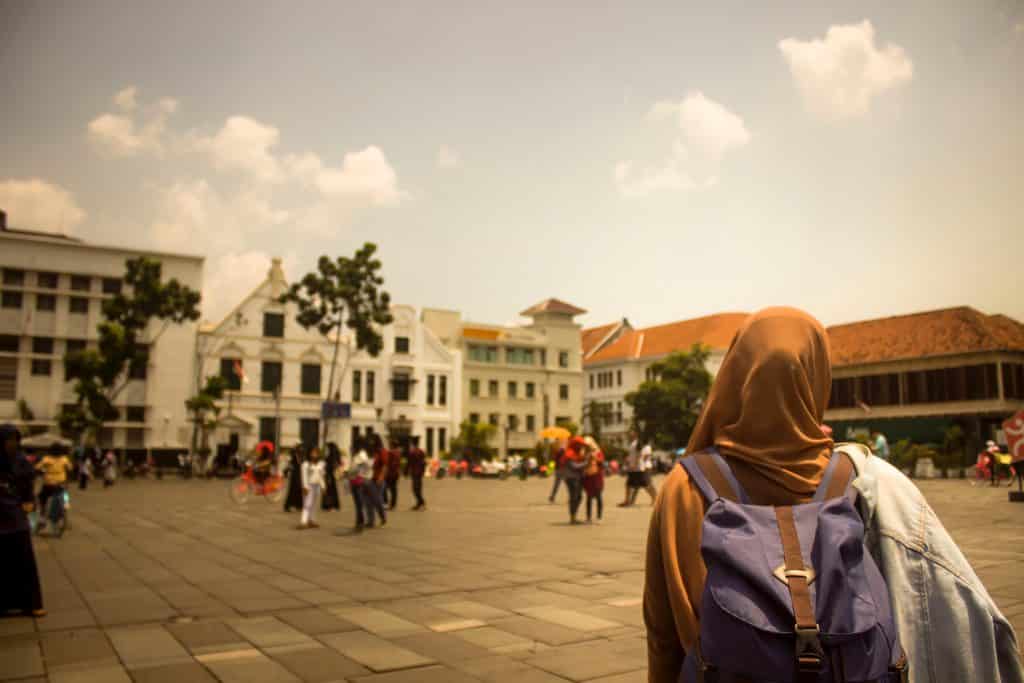 Previous to this increased anti-LGBT rhetoric in Indonesia, the LGBT community here was more visible in the media. Over time, however, as the public discussion around homosexuality has become more fraught and there have been high-profile scandals involving celebrities and homosexual misconduct, the national broadcasting commission introduced a policy banning programmes from portraying LGBT behavior as 'normal.'
[blockquote author="Khofifa Indar Parawansa (Social Affairs Minister)" link="" target="_blank"][/sc]"A month ago I went to Lombok and found that [LGBT groups] targeted the poor middle school kids, they gave the kids gifts, two weeks after the boys have changed, they wore lipstick, [they converted them] in a very short time."[/blockquote]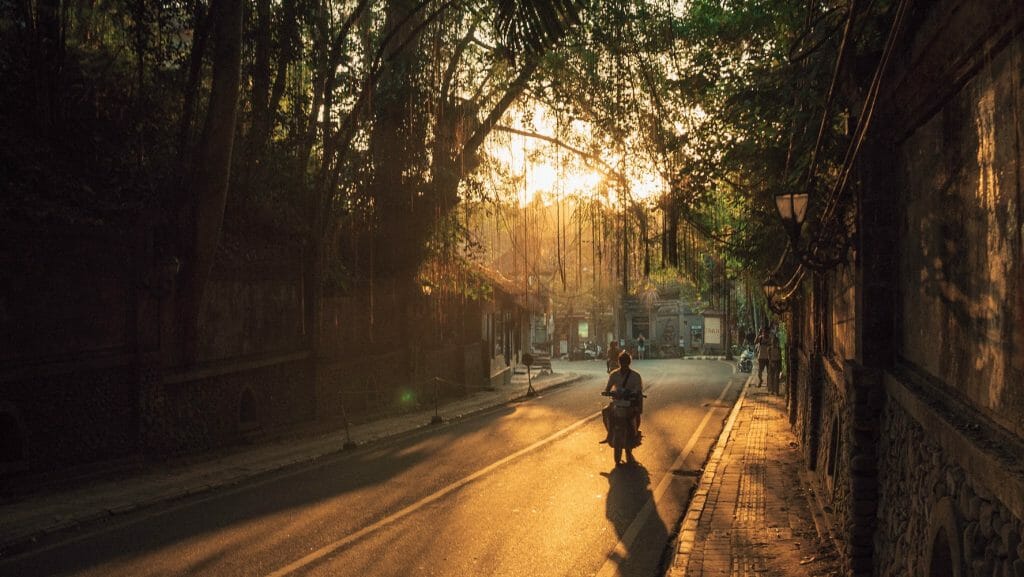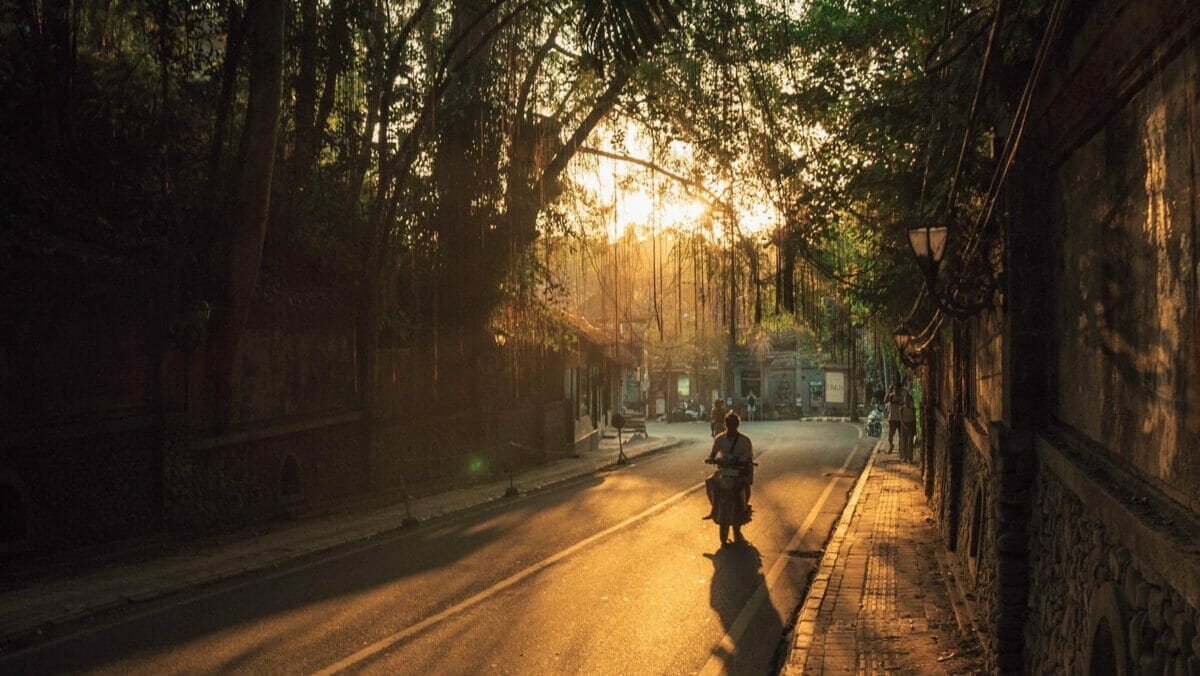 Trans Rights And Waria: Indonesia's Third-Gender Community
Interestingly, transgender identity is something that has traditionally been more accepted than gay, lesbian and bisexual identity in Indonesia. Waria (men born with the souls of women) lived openly in daily life and are a varied group: cross-dressers, transsexuals, drag queens and effeminate gay men.
However, waria too now face growing discrimination and danger, spurred on by the popularity of sharia-supporting Muslim groups. Regular raids against trans women are becoming commonplace.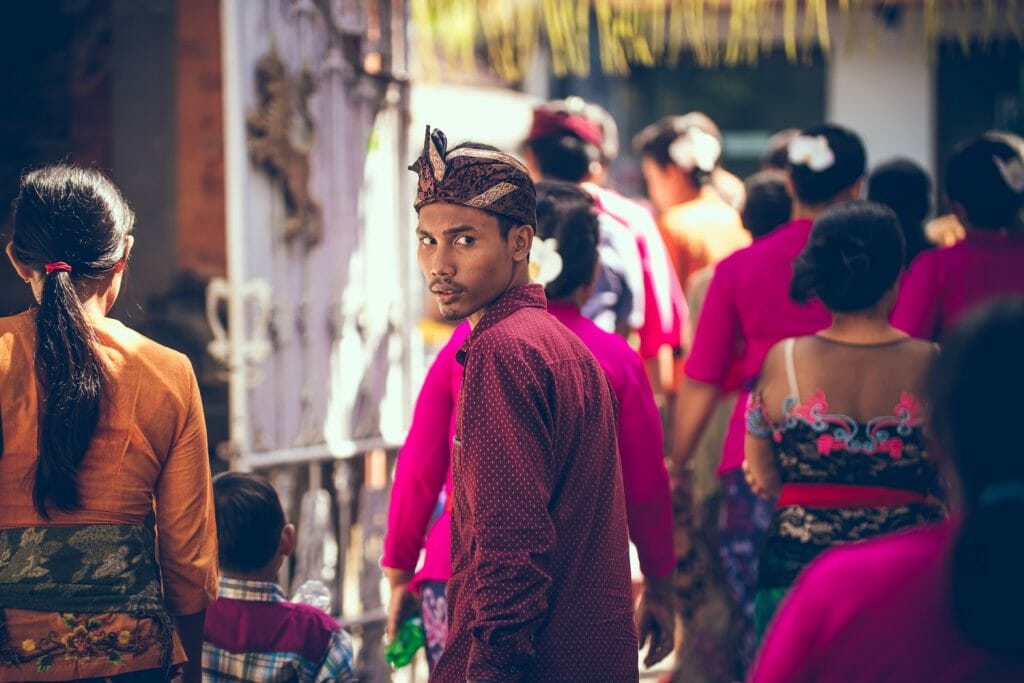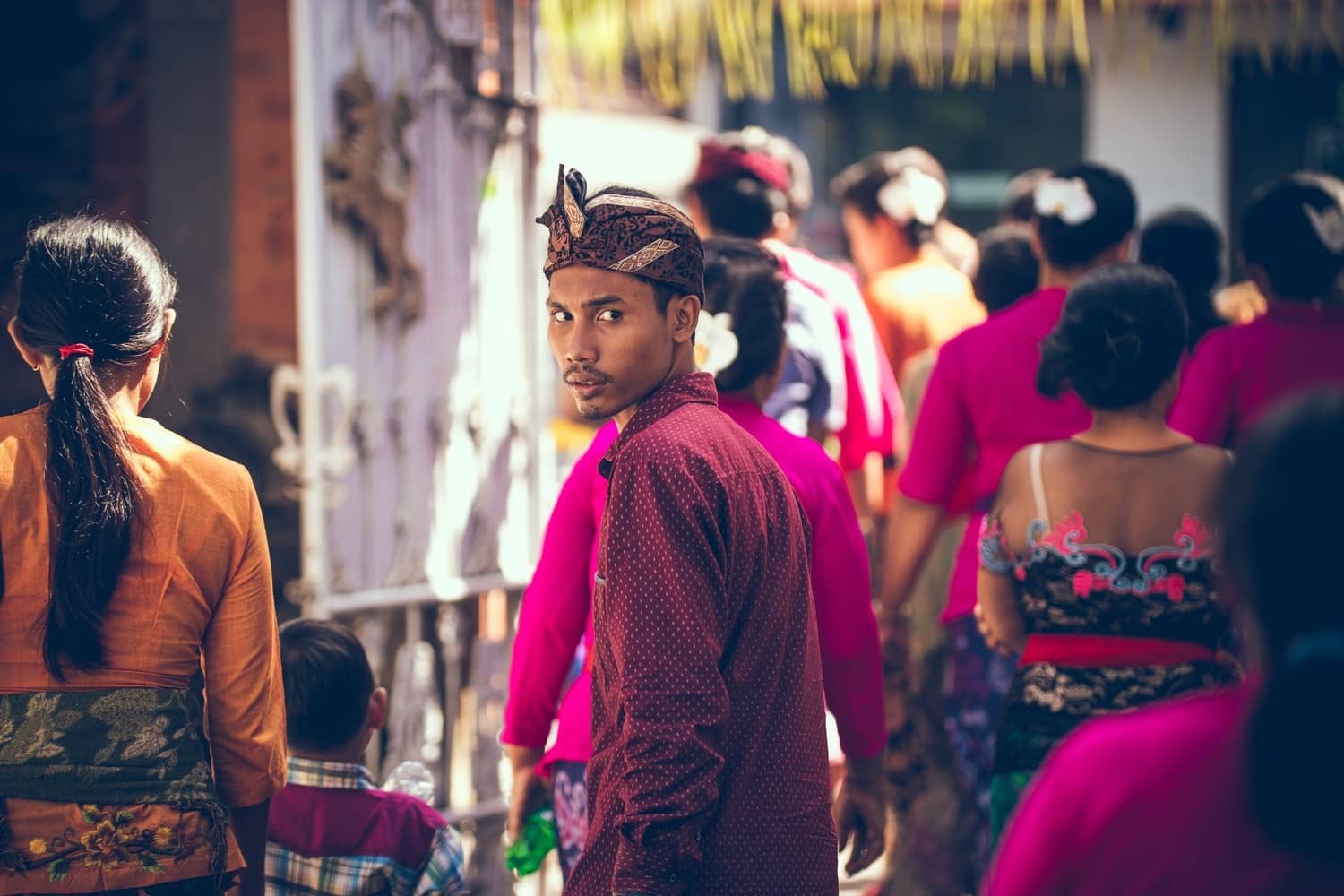 So What Does This Mean For Gay Travelers?
Because sex, in general, is a taboo subject in Indonesian society and any kind of public display of affection is more than just frowned upon, the issue of sexuality is unlikely to come up while traveling here – it's all about being aware of behavior in the public sphere.
However, while homosexuality might not technically be illegal, but it is a volatile situation at the moment, one in which foreigners will not necessarily be exempt from, so safety and constant awareness will be crucial.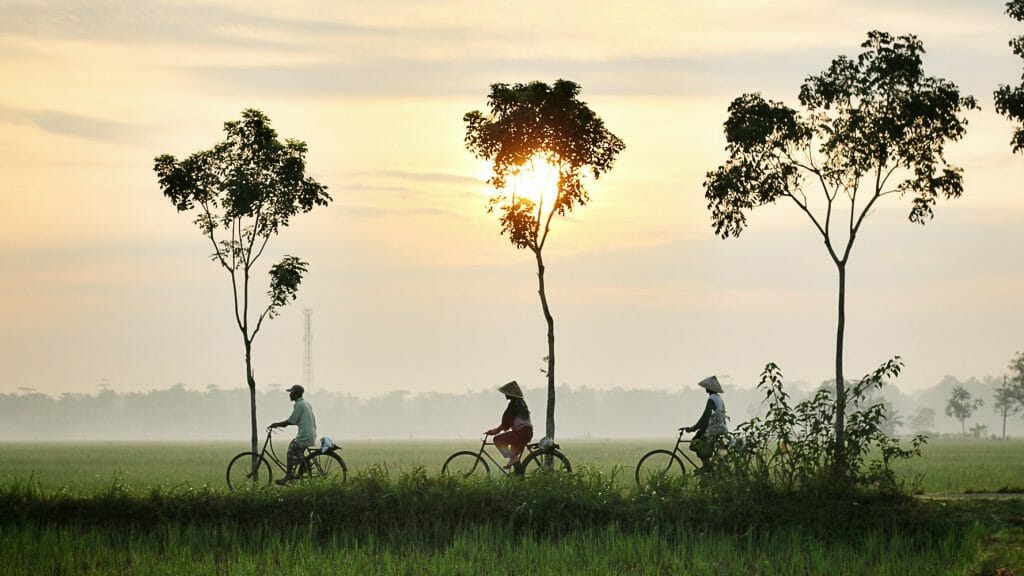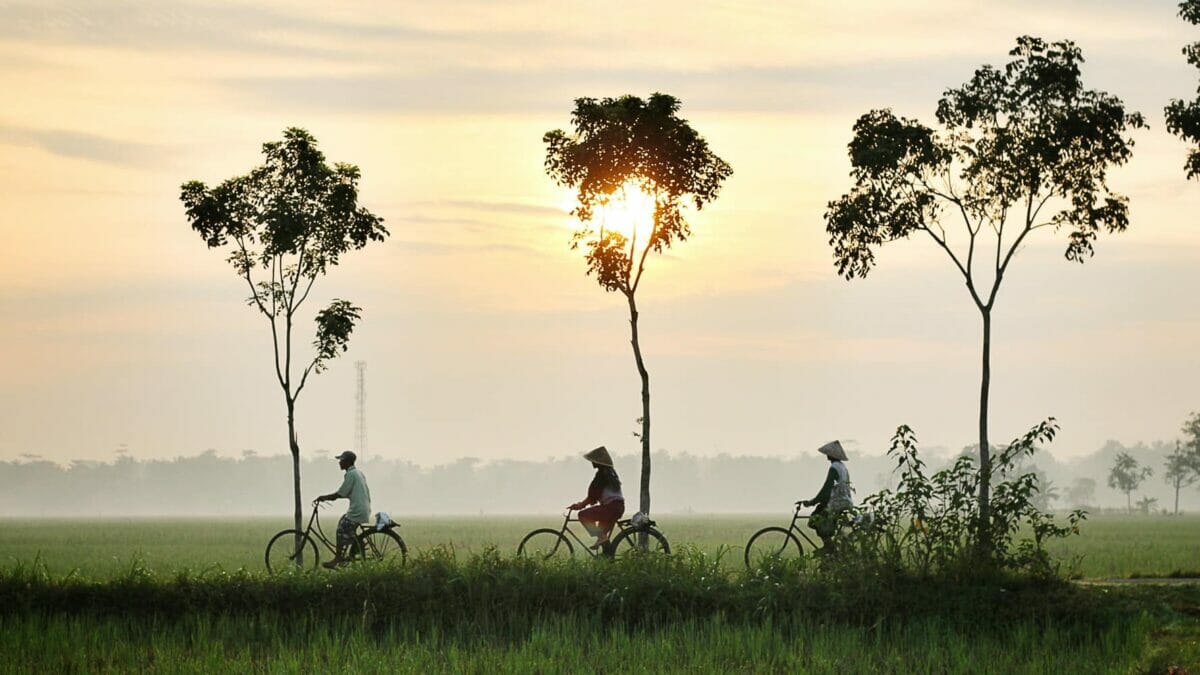 Places To Go In Gay Indonesia
The majority of Indonesia is safe for queer travelers to explore – as long as they are willing to be a discrete and a bit cautious. As mentioned above, sharia law governs the province Aceh and the city of Palembang in South Sumatra, where homosexuality has been made illegal. For practical and moral reasons, these would be good places to avoid.
Bali, on the other hand, maintains its status as a liberal haven in Indonesia… just! The majority of the island is Hindu, and it has always had a culture distinct from the rest of the country. Here LGBT travelers can find a relatively flourishing gay scene, with plenty of gay-friendly accommodation, bars, and clubs, particularly in Seminyak in the south of the island.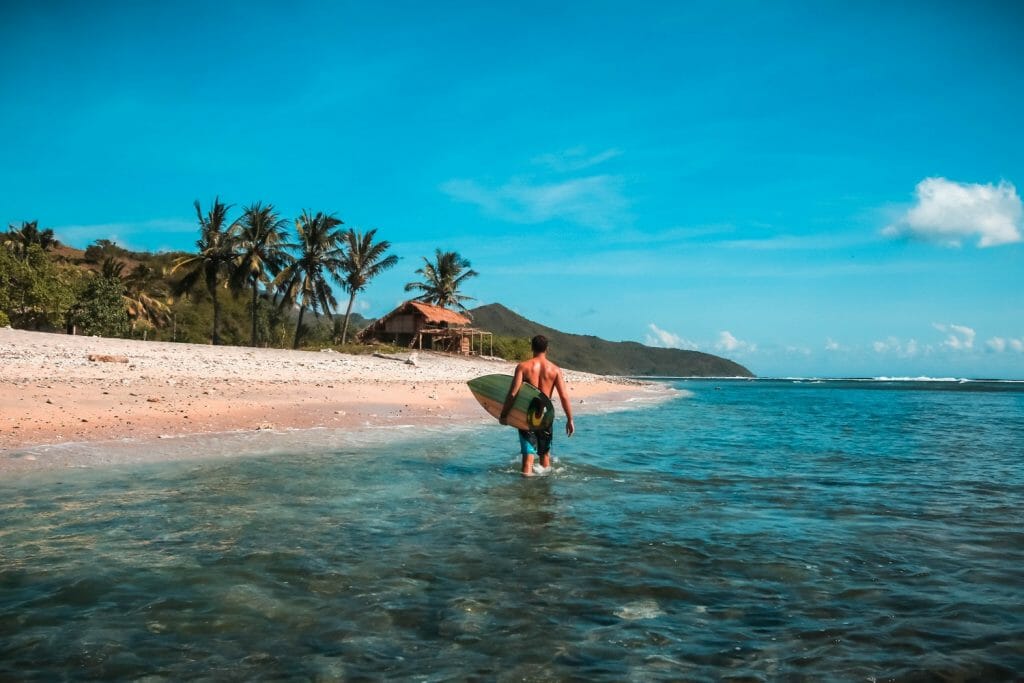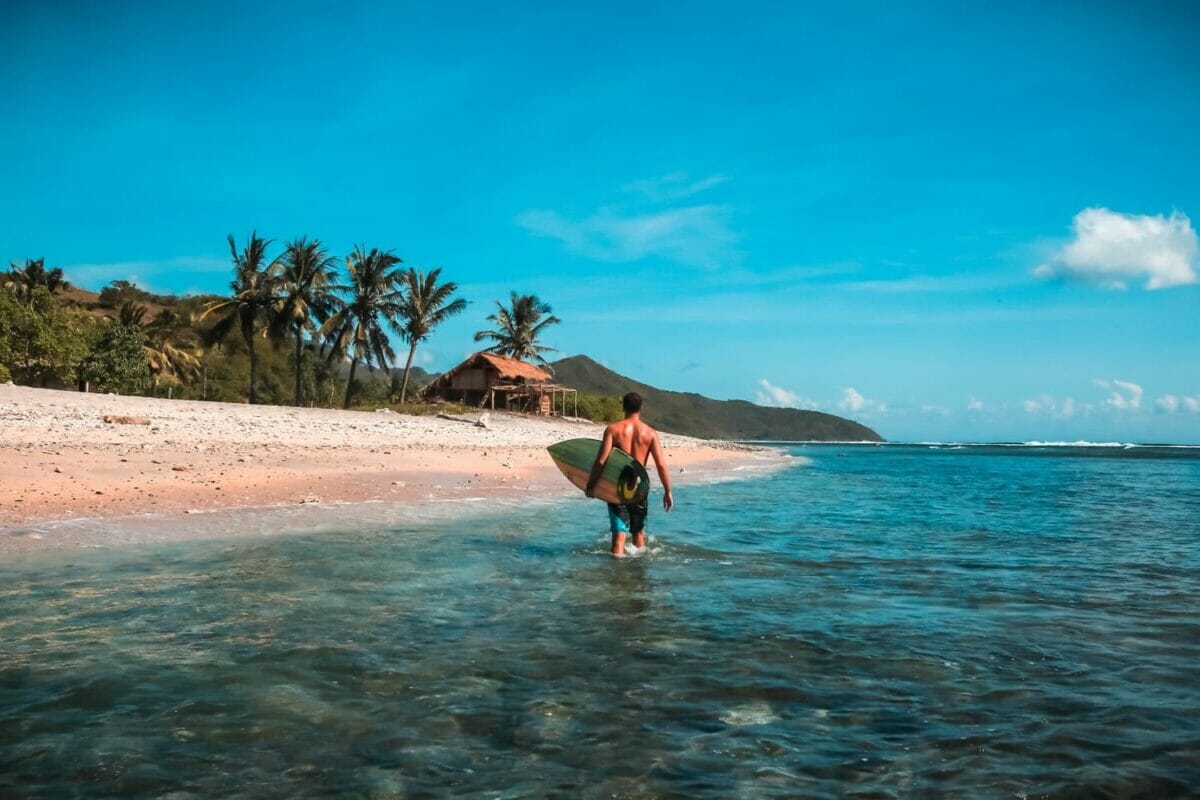 There are idyllic beaches and even some naughty cruising areas. There's a lot of fun to be had, but public displays of affection should still be avoided, and as tolerance decreases nationwide it will be essential to keep tabs on the situation in Bali.
Don't be fooled into thinking all the surrounding islands are the same as Bali, though – next-door Lombok is Muslim and old-fashioned. The Gili Islands between Bali and Lombok are as free as Bali, though; these three tiny pieces of paradise are somewhere gay travelers can feel comfortable letting their guard down a little, although they are far less hedonistic than Bali.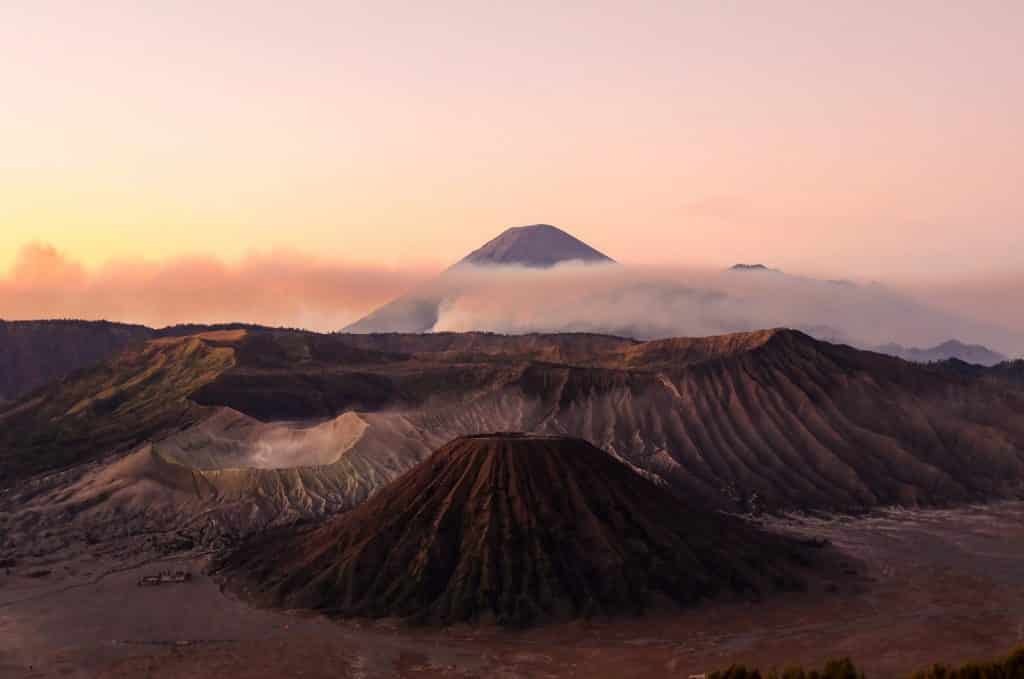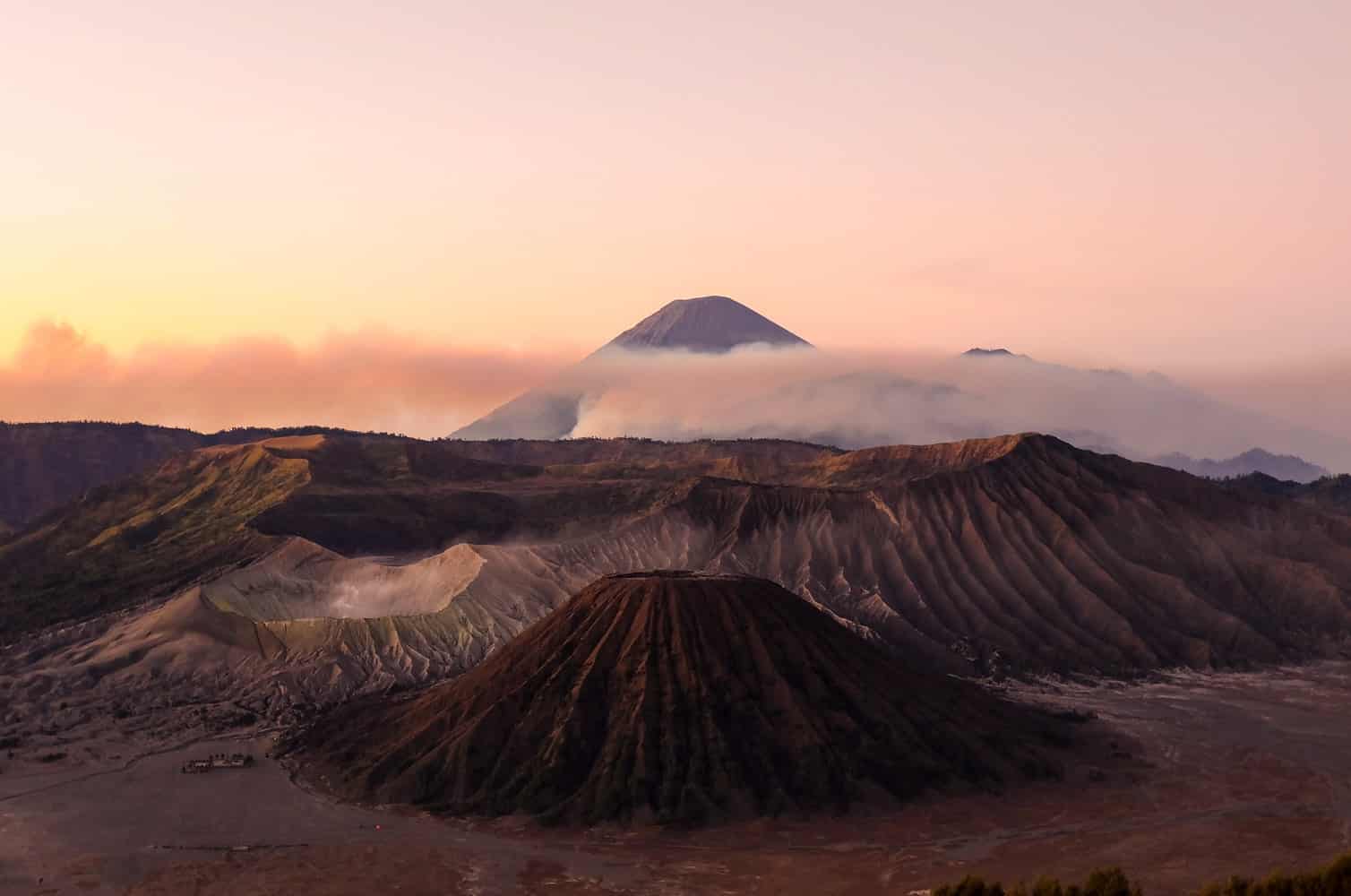 Accommodation In Gay Indonesia
Unsurprisingly, gay-friendly hotels are not something to expect while traveling in Indonesia. However, it's unlikely that gay travelers will experience any downright rejection if they are booked at international, upscale hotels. These kinds of places will not generally have an issue with same-sex couples sharing a double room, although there could be some awkwardness if they assign a twin room – it's up to the individual traveler to decide how to manage that situation.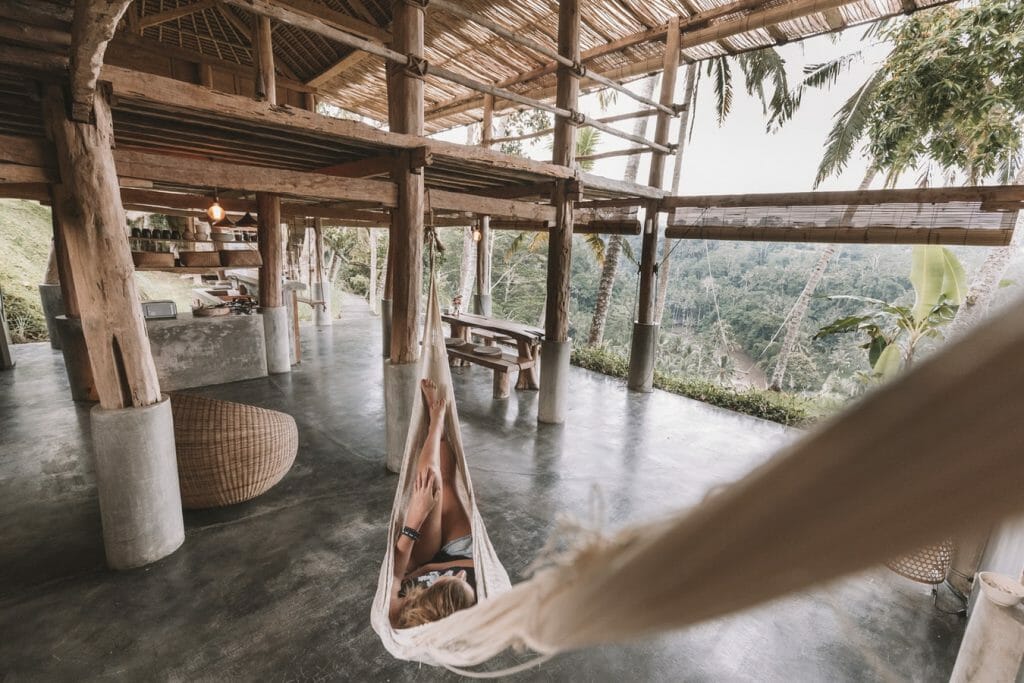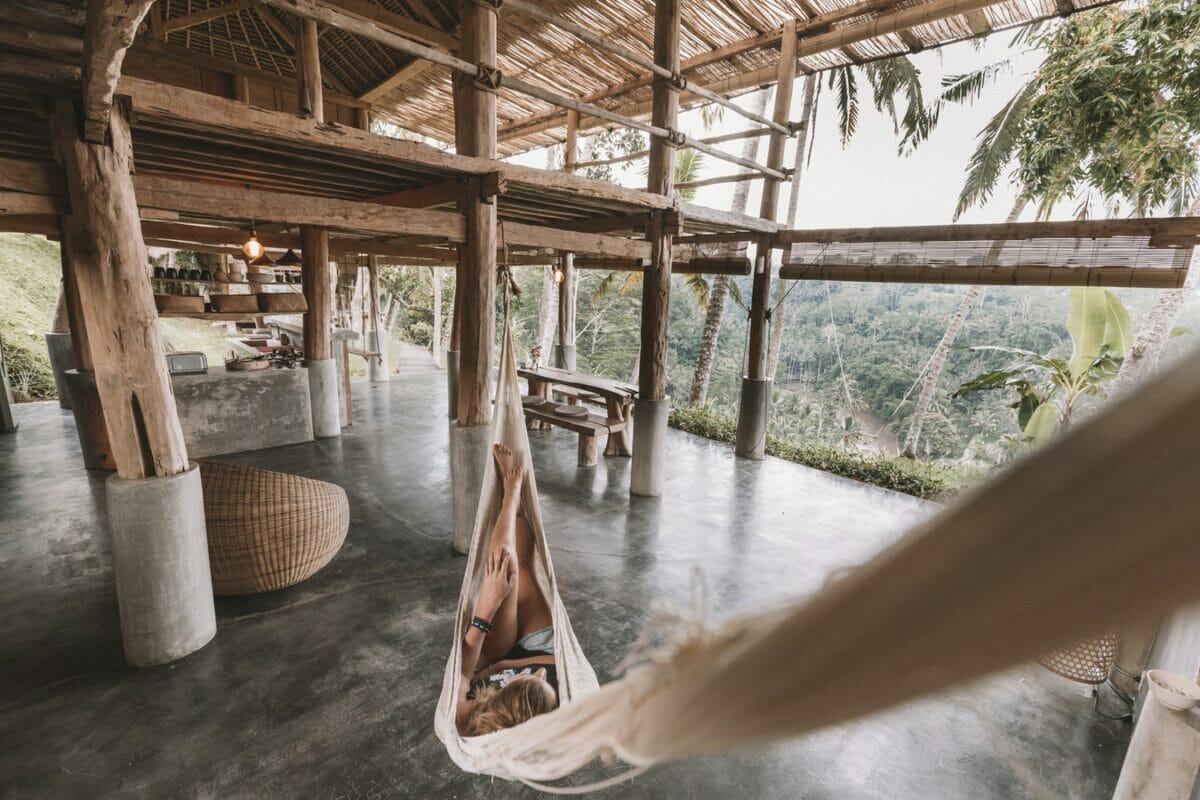 If it's a budget holiday with accommodation – budget hotels or family-run guest houses – to match, it might be better not to risk it. The general silence around sex and relationships might work in people's favor if the owners are too embarrassed to ask any questions, but discretion is usually the safest option. This goes for bringing people back to the hotel as well – travelers should remember they have to respect the situation in the country they're visiting.
Another good option would be Misterbnb or AirBnB for travelers who would like a bit more independence and privacy; in a private apartment rental, often the guests never meet the host, making it easier to enjoy your time either in a same-sex couple or a single who might want guests.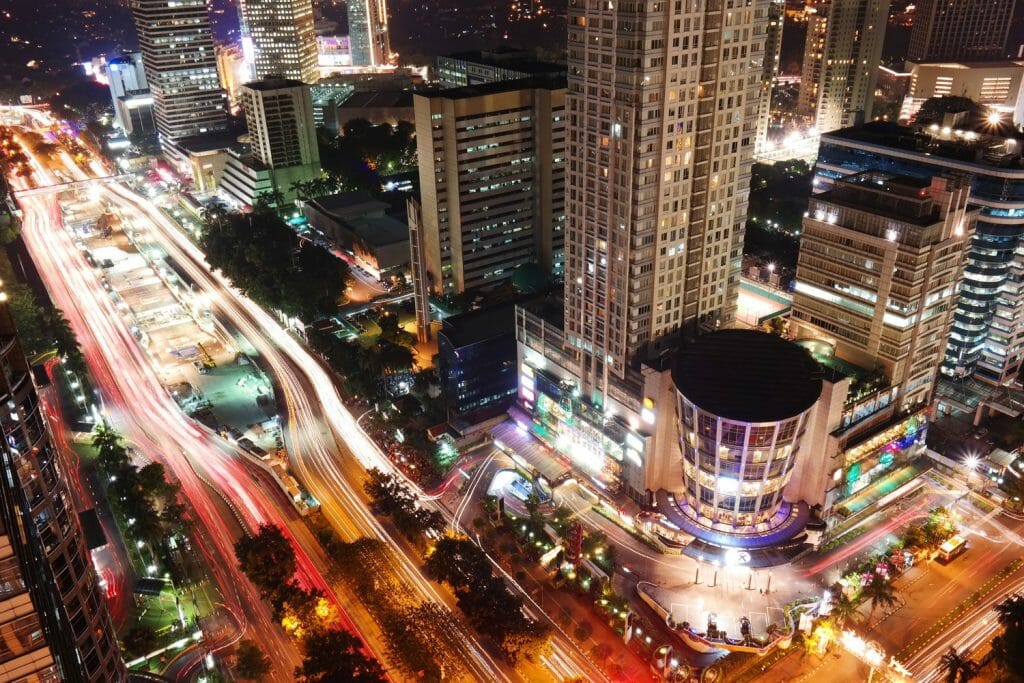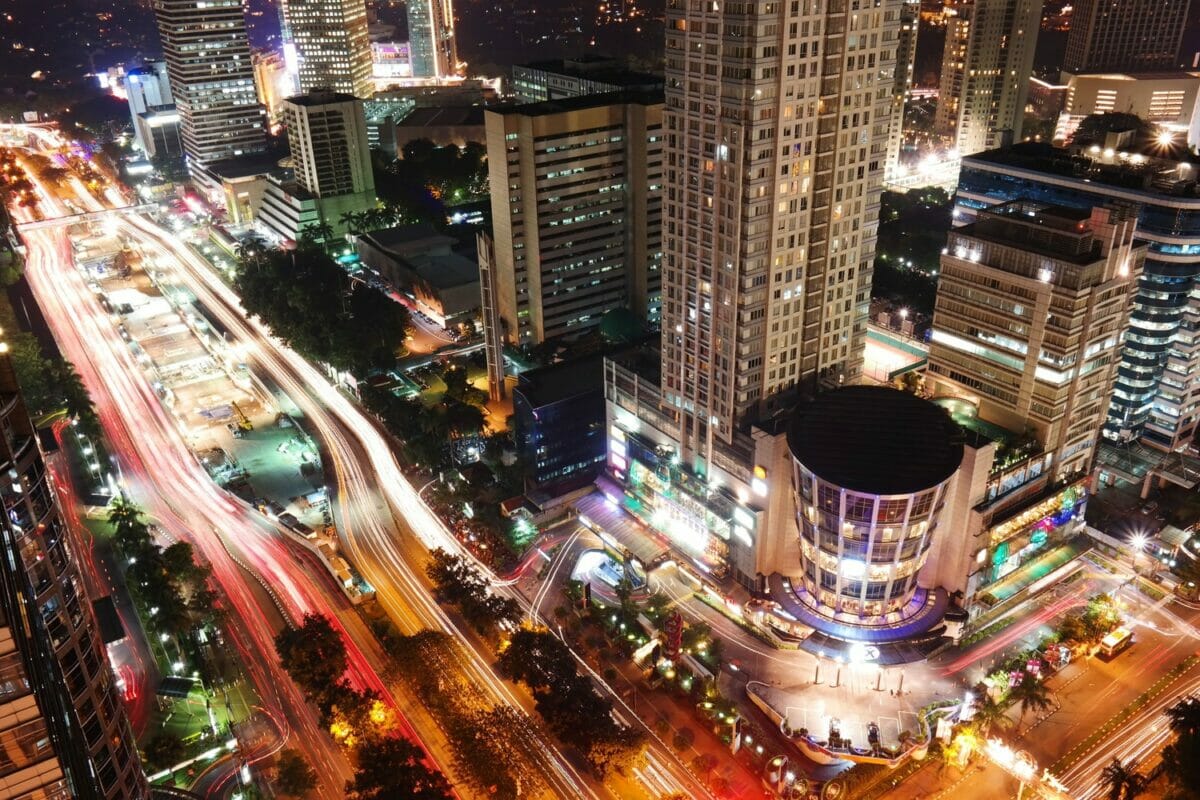 Activities In Gay Indonesia
There's so much to do here it's difficult to know where to start – have cocktails in Jakarta, climb Mount Bromo at sunrise, see a traditional puppet show in Yogyakarta, go diving in the Gilis. What gay travelers won't find, however, is much (if anything) in the way of activities and fun aimed at the gay community.
Certainly, if LGBT travelers are looking for an out-and-proud gay party holiday, Indonesia as a whole is not the place to go. You should probably consider nearby Bangkok, Taipei, Ho Chi Minh or Sydney. There are some great nightlife options in Jakarta, but as keeps being repeated, it's important to be discrete.
If parties and some element of freedom are what gay travelers are looking for in Indonesia, it will have to be Bali.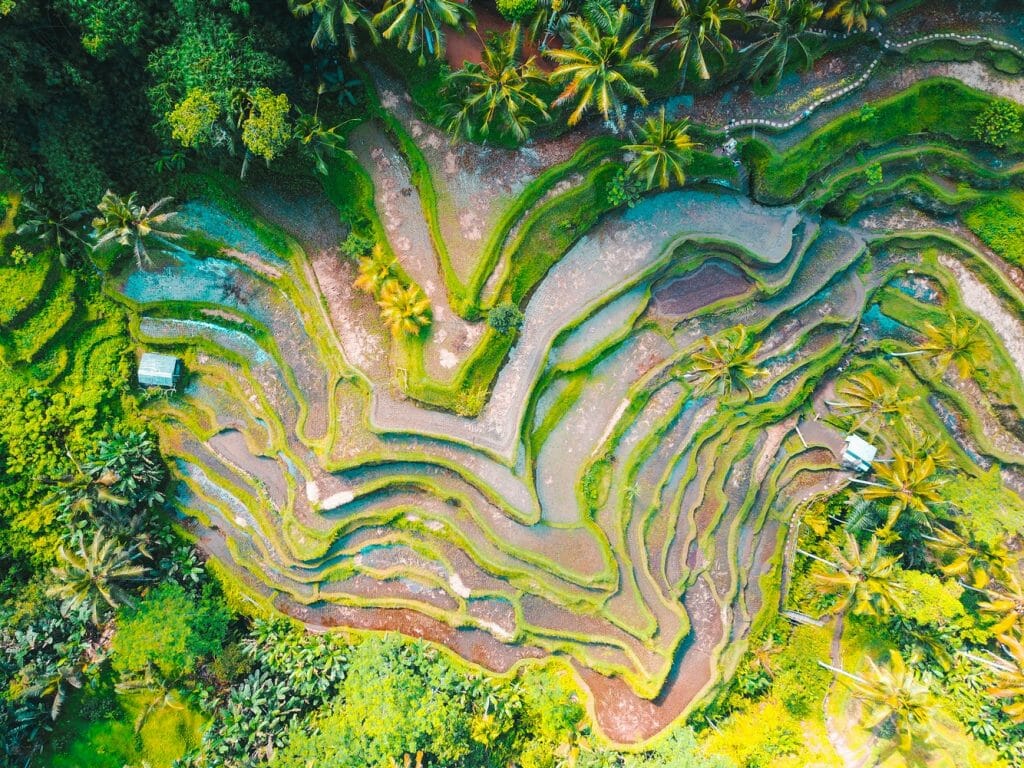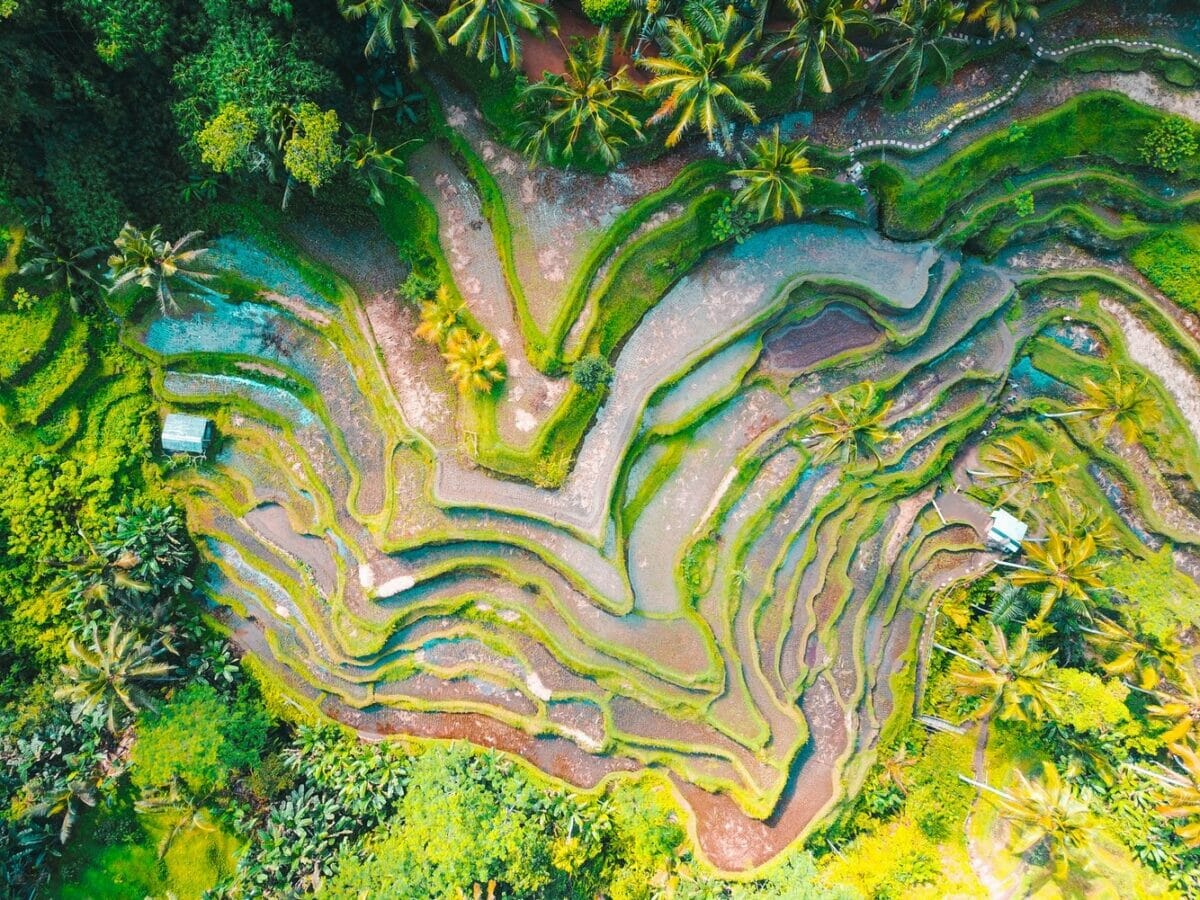 Meeting People In Gay Indonesia
In a country, as silenced as Indonesia, it can be hard to work out how you might meet like-minded locals who can tell you more about Indonesia's gay community and the gay scene – or just to show you a good time!
In Bali's gay bars it's easy enough to get chatting to people, but most gay events in other places ended up getting shut down and pushed underground, so unless you're in the know, you are likely to miss these entirely.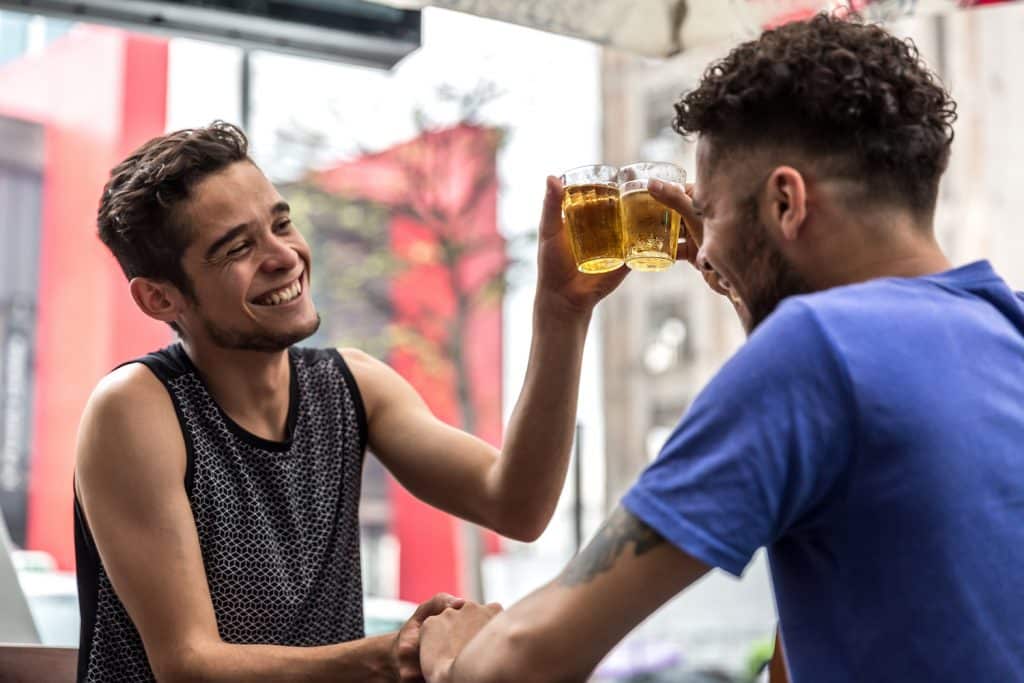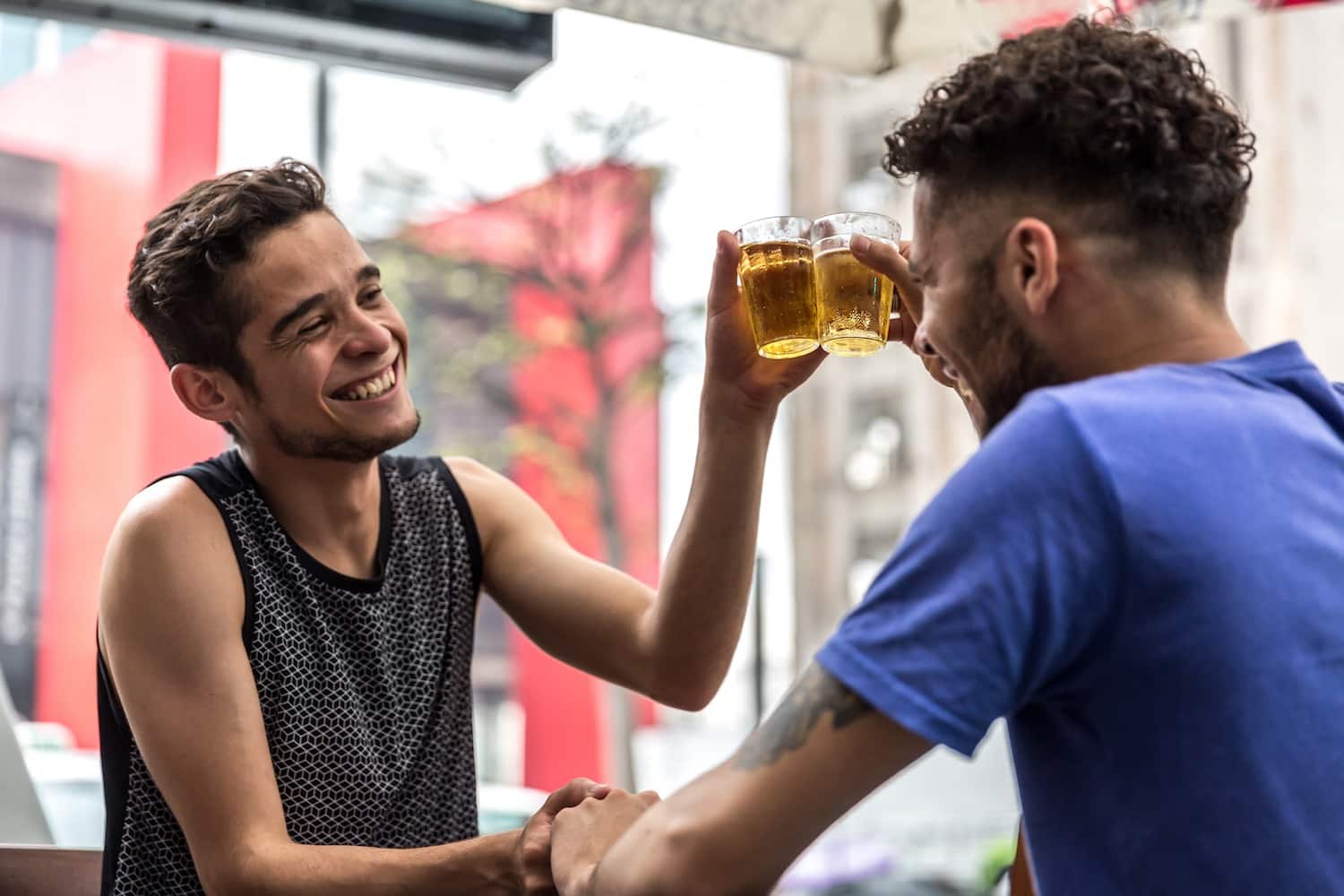 Gay men use networking apps like Grindr, Scruff and Planet Romeo but these will be blocked unless you get a secure VPN. The most popular hook-up app is Blued but it was recently removed from the Indonesian Google Play store. In fact, setting up secure VPN before visiting Indonesia is strongly recommended to protect your privacy and remain anonymous.
All travelers should be aware of the current HIV crisis in Indonesia (outlined above) when meeting people and always, always take precautions.
Other Things To Think About In Gay Indonesia
The main message (apart from discretion!) is just to be aware of what the situation is in Indonesia, but not to doom-monger. Yes, it is a Muslim country that is becoming more conservative. However, politics isn't always people, and gay travelers could be surprised by the welcome and tolerance they might receive; it would be a generalization to assume everyone is a conservative Muslim.
Gays who are considering going to somewhere in Indonesia for their next holiday should think carefully about what they want from a holiday. If it's dusk-til-dawn partying and meeting an array of attractive men (definitely nothing wrong with that!), then this might not be the best destination – unless it's Bali.
On the other hand, gay people should be, and can, travel freely around the country without any issues, provided they are not explicit about their sexuality. Some people might find that a compromise too far, others might be happy to do this to enjoy this diverse and striking country. Either choice is fine, provided the awareness is there.
So be safe and enjoy!