LGBT rights in Indonesia present a complex and challenging landscape for both local individuals and tourists. While homosexuality is legal in most parts of the country, lesbian, gay, bisexual, and transgender (LGBT) people in Indonesia still face legal challenges and prejudices that are not experienced by non-LGBT residents.
Cultural norms and traditional mores can disapprove of homosexuality and transitioning, which in turn impacts public policy and influences attitudes within the society.
In recent years, there has been growing hostility and intolerance towards the LGBT community in Indonesia. Despite the lack of a specific sodomy law, Indonesian law does not provide protections against discrimination and hate crimes for LGBT individuals.
Same-sex marriage is not recognized, and issues such as employment and housing discrimination often go unchecked. This environment requires LGBT people, particularly those visiting the country, to exercise caution and remain vigilant at all times.
It is crucial for those planning to travel to Indonesia to remain updated on the current situation, as circumstances and legal protections can change rapidly. Consulting with LGBT advocacy groups and seeking advice from reliable sources is essential in order to navigate the challenges associated with LGBT rights in Indonesia.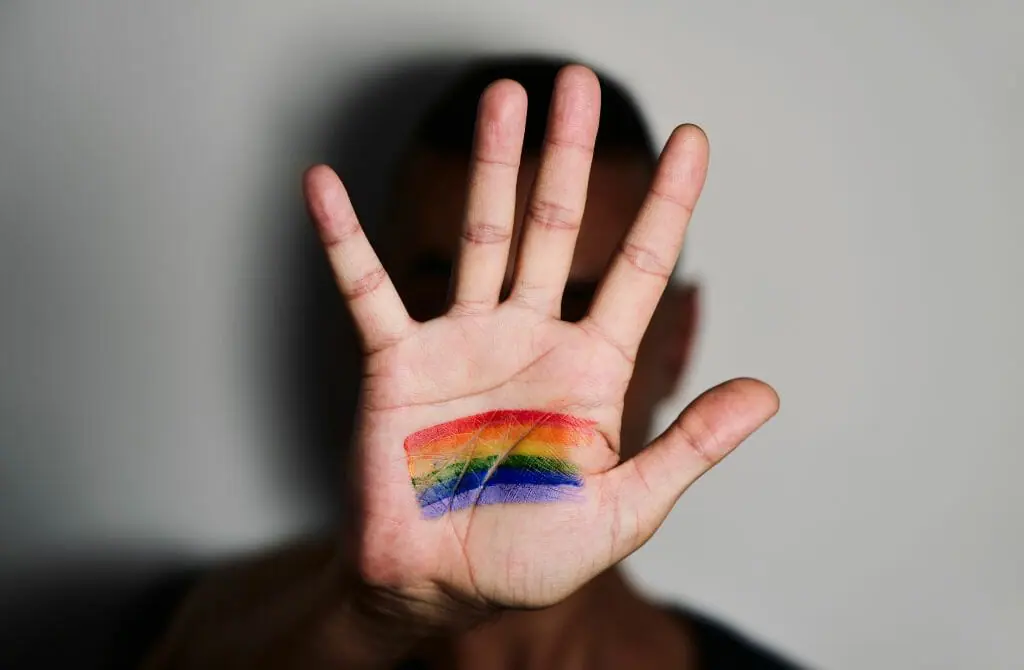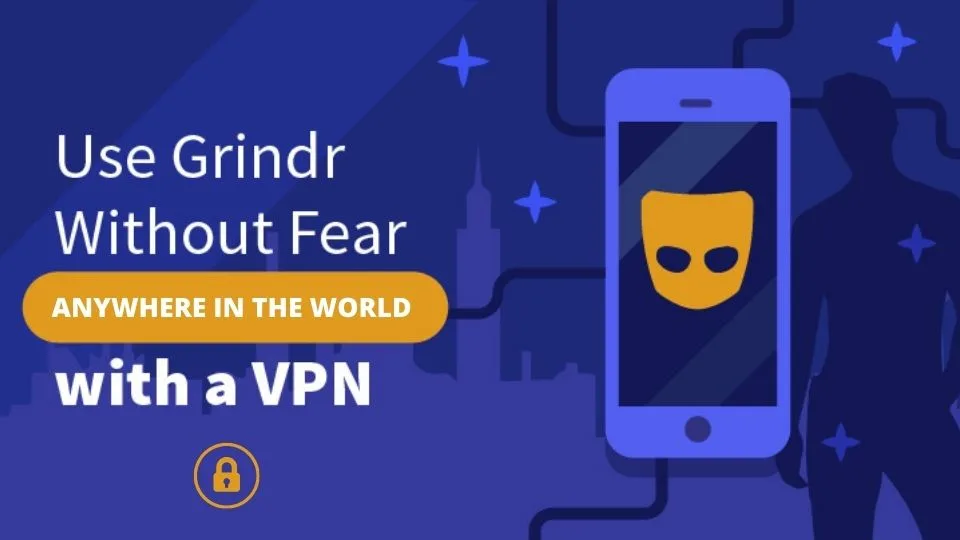 History Of LGBT Rights In Indonesia
Indonesia, a predominantly Muslim country, has a complex history regarding the rights and acceptance of the lesbian, gay, bisexual, and transgender (LGBT) community. While homosexuality is legal in most parts of the country, public opinion and acceptance of the LGBT community vary greatly depending on the region.
Throughout the years, Indonesia has seen a fluctuating degree of tolerance towards the LGBT community. In some regions, particularly in urban centers such as Jakarta and Bali, there has been a relative level of tolerance and understanding. However, incidents of discrimination, harassment, and even violence can occur.
In the province of Aceh, where Islamic Sharia law is applied, homosexual acts are illegal, and individuals found guilty may face punishment such as caning. This highlights the disparities in the treatment of the LGBT community across different regions in Indonesia. Public opinion continues to be influenced by religious norms and societal traditions.
Human Rights Watch has previously urged the Indonesian government to defend the rights of LGBT people and publicly condemn discriminatory remarks made by public figures. Discrimination against transgender individuals, known locally as "waria", is also prevalent and has led to increased violence and hostility.
Coming out as LGBT to family and friends in Indonesia often faces challenges and fear of rejection. Due to this fear, many LGBT people live in secrecy instead of openly expressing themselves, contributing to social upheaval and complex relationships within the community.
Indonesian authorities have not been consistent in their protection of LGBT individuals. The lack of specific anti-discrimination laws exacerbates the vulnerability of this population. While the government has not criminalized private same-sex acts between consenting adults, it has passed legislation outlawing sex outside of marriage for heterosexuals, which has prompted concerns among LGBT rights activists.
LGBT advocacy groups continue to push for more legal protections, increased funding for education, and the need for accurate information to educate the public and dispel misconceptions surrounding the LGBT community. Tensions remain between moderate Muslim groups advocating for acceptance and fundamentalist Muslim groups opposing the progression of LGBT rights within the nation.
For travelers visiting Indonesia, it is essential to be aware of current local laws and attitudes regarding LGBT rights in the regions they plan to visit. While tourism in some areas, such as Bali, may be more accommodating, it is crucial to remain vigilant and seek out up-to-date information on the situation before traveling.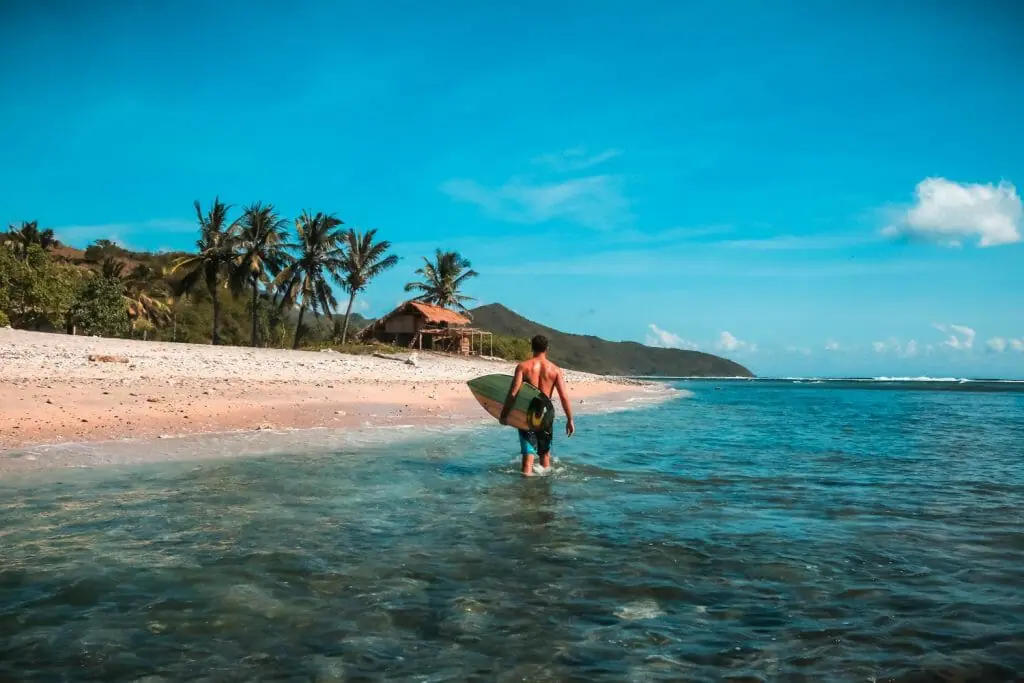 The LGBT Legal Situation In Indonesia
In Indonesia, LGBT people face legal challenges and prejudices that non-LGBT residents do not experience. While homosexuality is legal in most parts of the country, there is still widespread intolerance and discrimination against the LGBT community. Human rights activists have observed that the Indonesian government has made the term "LGBT" a toxic symbol in the country.
Indonesia is a majority Muslim country, and although it is considered to be a moderate Muslim nation, religious norms play a significant role in shaping public opinion and policy. Sharia law is enforced in the province of Aceh, where same-sex sexual activity is criminalized and punishable by caning or even imprisonment.
In other provinces, no specific anti-discrimination laws exist to protect LGBT people from discrimination or hate crimes. The absence of such legal protections means that LGBT individuals may face harassment, hate speech, and violence more frequently.
Although same-sex marriage is not recognized in Indonesia, civil partnerships for same-sex couples are also not legally recognized. This lack of recognition causes a variety of legal challenges for LGBT couples in the country, as they are unable to access the same rights and privileges as opposite-sex couples.
The National Broadcasting Commission has also targeted LGBT-related content in local media. Websites have been shut down, and public discussion of LGBT issues is heavily censored. Public figures and politicians have likewise contributed to the anti-LGBT rhetoric in the country by promoting intolerance and contributing to the social backlash against the LGBT community.
In terms of legal protections in Indonesia, existing laws do not provide adequate safeguards for LGBT individuals in areas such as employment, education, and access to public services. Additionally, attempts to update the criminal code to include punishments for same-sex sexual activity and to criminalize sex outside marriage raise concerns among human rights activists and the LGBT community that these new laws could worsen the situation for LGBT people in Indonesia.
For travelers, the situation may differ depending on the region and the level of tolerance in specific areas, such as Jakarta, Yogyakarta, or Bali, where a more diverse and accepting atmosphere may prevail. However, LGBT travelers must remain vigilant and be aware that the situation can change quickly due to local politics or changes in the national landscape. It is essential to seek current advice before traveling and be aware of possible changes in the enforcement of existing laws.
LGBT advocacy groups, such as the Human Rights Watch, are working toward improving conditions and promoting LGBT rights in Indonesia. These organizations can provide valuable information and guidance for LGBT travelers and residents alike. It is important to remain informed and cautious when navigating the complex and evolving legal situation for the LGBT community in Indonesia.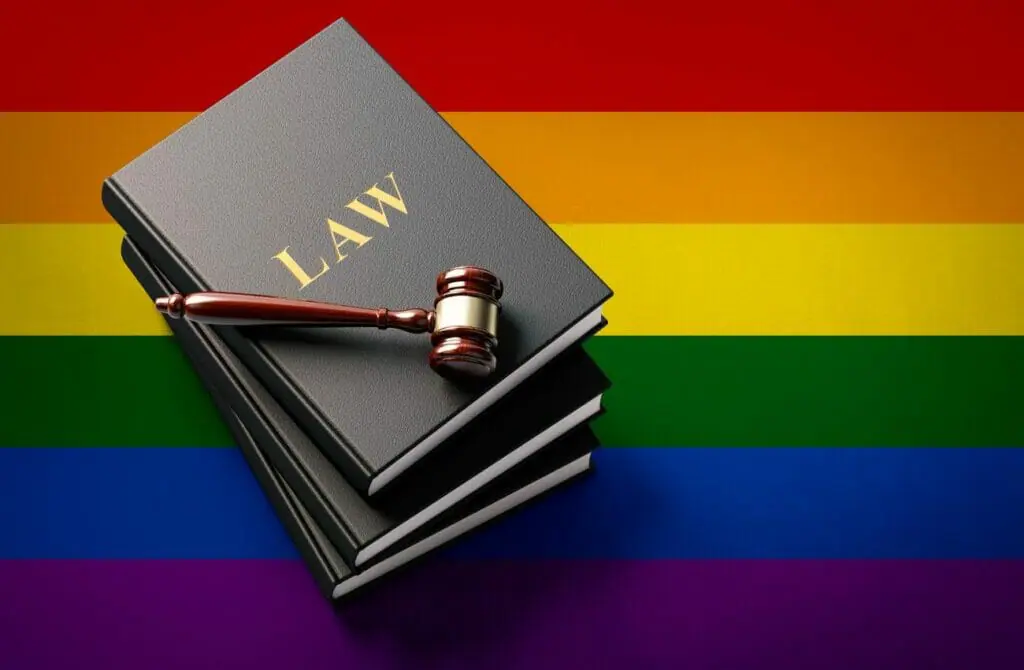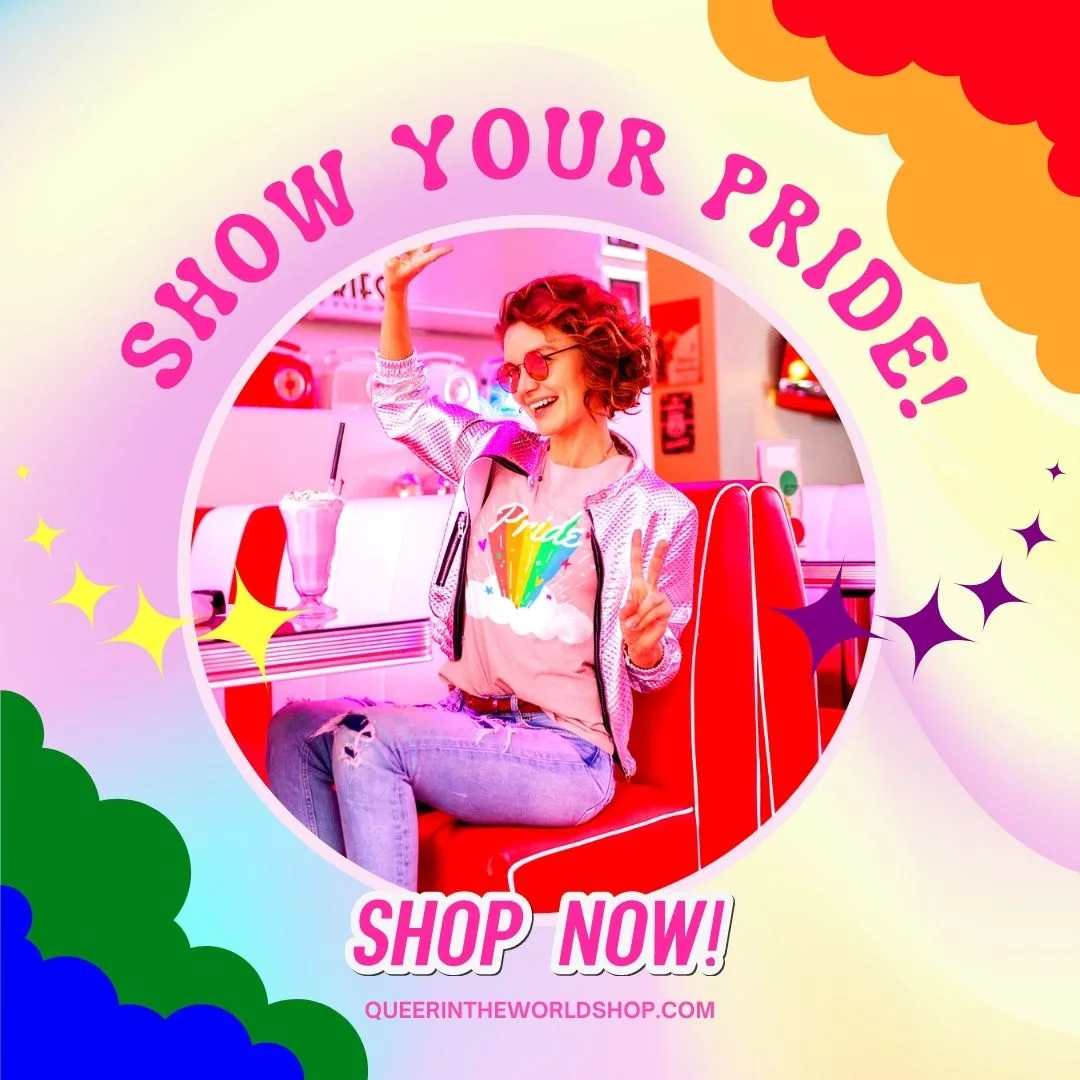 The LGBT Social Situation In Indonesia
Indonesia, a predominantly Muslim country, has a complex relationship with LGBT rights and its lesbian, gay, bisexual, and transgender communities. Traditionally, there was a level of tolerance towards LGBT people in Indonesia as long as they were discreet and quiet about their private lives. This unspoken attitude of "don't ask, don't tell" created an environment where LGBT individuals could navigate their lives without facing significant backlash.
However, in recent years, the social situation has grown more challenging for the LGBT community in Indonesia. Public opinion has shifted, with some segments of society and government becoming more hostile towards LGBT individuals. Intolerance and discrimination have become more prevalent, with verbal attacks and even physical violence occurring against LGBT people.
This increasing hostility is exacerbated by the lack of clear legal protections for LGBT individuals. While most regions of Indonesia do not criminalize private, non-commercial homosexual activity between consenting adults, there is no national law specifically protecting LGBT people from hate crimes or discrimination. In certain provinces, such as Aceh, Sharia law has been implemented, leading to harsh punishments for consensual same-sex activities.
The current climate has made life difficult for members of the LGBT population in Indonesia, particularly transgender women, who are often targeted due to their visible gender expression. Despite these challenges, there remains a vibrant LGBT community in cities like Jakarta and Yogyakarta. Activist groups continue to advocate for better legal protections, education, and acceptance for LGBT individuals.
For travelers, it is important to be aware of the differences between their home countries and the varying social climate in Indonesia. Earlier situations may have changed, and information could be outdated; seek current advice before making any travel plans.
Due to the lack of anti-discrimination laws and the potential for hostility or violence, it is advisable to err on the side of caution when discussing or expressing one's sexual orientation or gender identity in public. As a visitor, knowing and respecting local cultural and religious norms can go a long way toward ensuring a positive experience in the country.
In conclusion, while Indonesia has a history of tolerance and diversity, recent developments have led to an increase in discrimination and violence against the LGBT community. The situation remains fluid as activists and supporters continue their work to create a more inclusive and accepting society.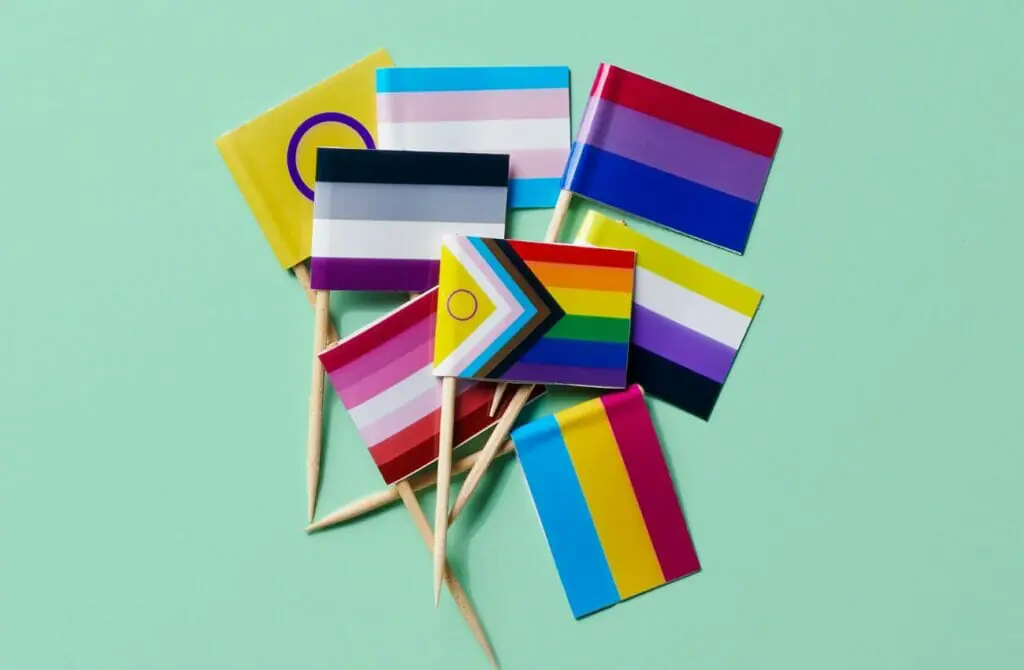 Trans Rights In Indonesia
Transgender rights in Indonesia are facing significant challenges as well, with transgender individuals facing discrimination and harassment in public places, employment, and education. This largely stems from the country's conservative values and religious norms, which view transgender identity as a deviation from accepted behavior.
In Indonesia, the term "waria" refers to transgender women and is an identity that has been present in the country for centuries. Though the Indonesian government does not actively target transgender people for their identities, there is a lack of legal protections in place to protect transgender individuals from harassment, violence, and discrimination. Sharia law in Aceh province is an exception, where transgender individuals face the risk of canings and imprisonment.
The Indonesian government has also been known to close down places that support transgender people, such as social establishments and schools, causing further challenges for the community. Social backlash and intolerance often accompany politically active transgender individuals, with the media and public figures supporting and contributing to a hostile environment. For instance, in 2016, Indonesian Defense Minister Ryamizard Ryacudu alleged that the LGBT community was a "threat" to the country's national security.
Indonesia is a predominantly Muslim country, which may lead to increased targeting of the transgender community due to fundamentalist Muslim groups. Transgender people, as well as other LGBT individuals, are advised to be cautious and discreet about their identities as situations and public opinions may change rapidly due to religious and cultural factors. It is vital for those traveling or living in Indonesia to seek up-to-date information on the current state of transgender rights and regulations.
There has been some effort in Indonesia to promote acceptance and tolerance towards LGBT people, particularly in tourist hotspots like Bali. Nevertheless, it is crucial for transgender individuals to remain vigilant and aware of their surroundings, as attitudes towards LGBT rights can be drastically different from place to place.
Human Rights Watch and other international organizations have been actively advocating for the rights of transgender individuals in Indonesia. Moreover, NGOs like the Arus Pelangi, GAYa Nusantara Foundation, and Suara Kita have been working to fight for LGBT rights on a local level. These organizations can provide diverse perspectives and support for transgender individuals facing challenges in Indonesia.
In conclusion, transgender individuals facing discrimination, violence, and harassment in Indonesia need to be proactive in seeking support, remaining vigilant, and being cautious of local opinions and attitudes. While some progress has been made in recent years, continuing challenges make life difficult for transgender people living in Indonesia.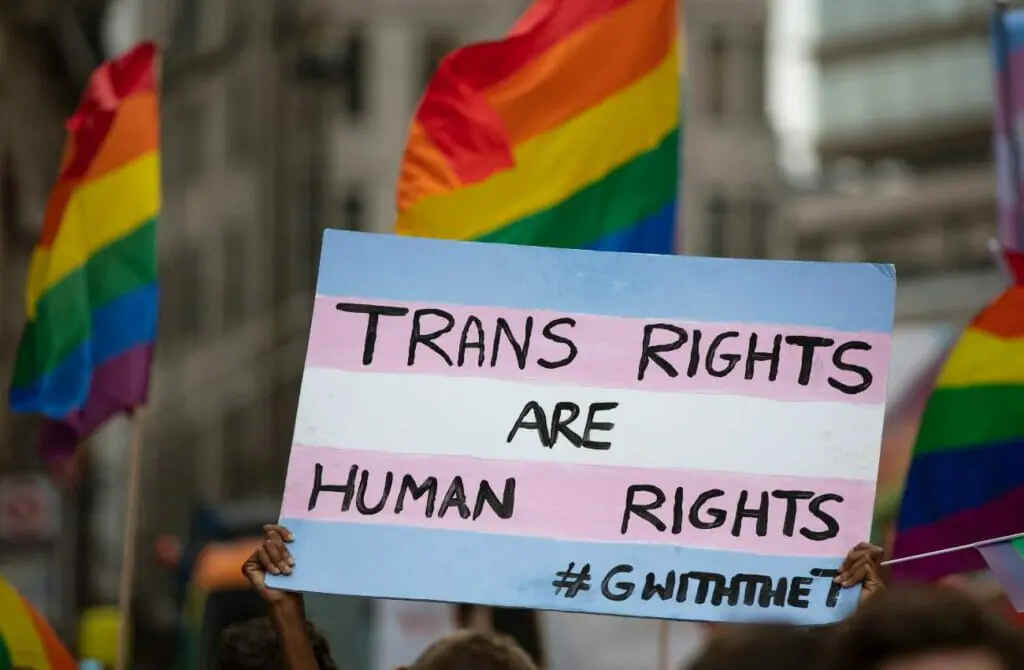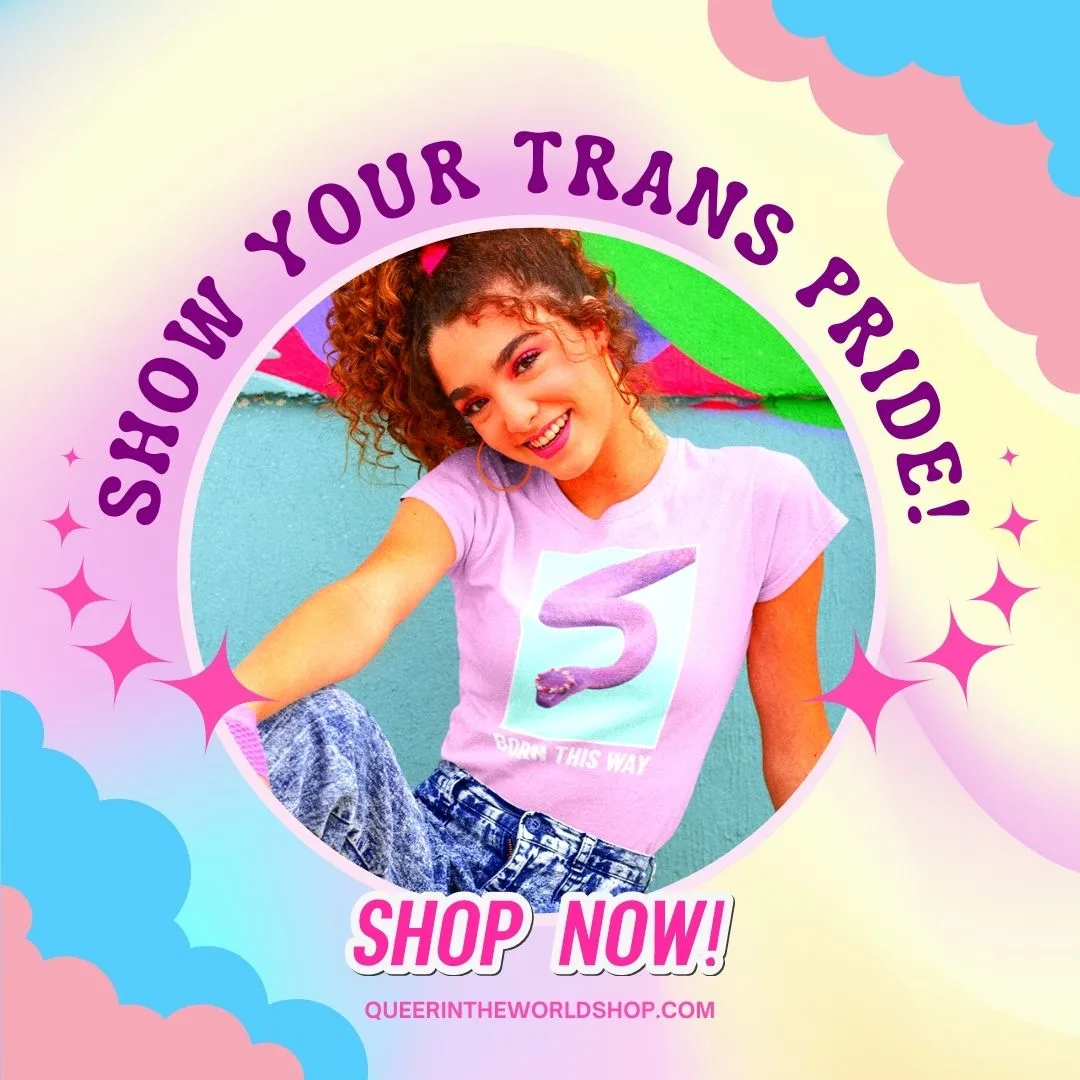 The Future For The Queer Community In Indonesia
Indonesia, as the largest Muslim-majority country, has seen an increase in hostility towards the LGBT community in recent years. The government has taken various steps that further marginalize and discriminate against LGBT individuals. However, activists and human rights organizations continue to work towards a better future for LGBT rights in the country.
The Indonesian government passed a bill in December 2022 that outlaws sex outside of marriage between heterosexuals, with potential repercussions for the LGBT community as well. Another proposal for forcing LGBTQ people into "rehabilitation" centers to "cure" them has also been pushed by lawmakers. These actions reflect a growing intolerance for divergent expressions of sexual orientation and gender identity in the country.
Despite these challenges, LGBT activists in Indonesia continue to push for greater understanding and tolerance. Organizations like the Indonesian Human Rights Commission strive to promote equality and advocate for policy changes that protect the rights of minority groups, including the LGBT community. They work tirelessly to raise awareness about hate crimes, hate speech, and discriminatory laws that negatively affect this community.
Moreover, activists in Jakarta and other major cities are politically active and engage with civil society to foster change. They focus on promoting diversity, providing legal protections, and raising public awareness through outreach programs. These initiatives are crucial for combating growing hostility, homophobia, and unjust treatment faced by LGBT individuals in Indonesia.
Visibility and representation can play a significant role in building tolerance. Encouraging LGBT people to come out and share their stories, as well as focusing on positive representations of the community in local media, can help change public attitudes towards the community.
For travelers visiting Indonesia, it's essential to remain vigilant and stay informed about the current situation regarding LGBT rights. It's advised to seek advice from local LGBT advocacy groups and follow their recommendations to ensure a safe and enjoyable experience.
Remember that situations can change quickly, and outdated information can be misleading. Hence, staying updated on the legal landscape and public sentiment in Indonesia is crucial for protecting yourself and enjoying a positive experience in this diverse country.
In conclusion, the future of LGBT rights in Indonesia remains uncertain, with challenges from the government and society. However, the efforts by activists and human rights organizations provide hope for improved tolerance, legal protections, and social acceptance of the LGBT community in the years to come.
Protect Yourself While Travelling In Gay Indonesia
Indonesia has a complex relationship with the LGBT community. Although the country does not have a sodomy law and does not criminalize private, non-commercial homosexual acts, there is no specific legislation that protects the LGBT community against discrimination and hate crimes. In addition, public performances that may incite sexual desire are prohibited, and violations can result in harsh penalties.
In the Aceh Province, sharia law is enforced, and LGBT people are more vulnerable to violence and harassment. While this is not representative of all of Indonesia, it is important to remain vigilant and aware of the potential risks when traveling to certain areas of the country.
To help protect yourself in Indonesia, consider these precautions:
Research the local area prior to visiting, as attitudes toward LGBT individuals can vary, even within the same country.
Seek advice from local LGBT support groups, such as Human Rights Watch, who can provide up-to-date information on the current situation and any changes in policy or public opinion.
Be cautious when expressing your sexual orientation or gender identity in public, particularly in areas that are more conservative or where there is a strong presence of religious norms.
Avoid engaging in any public displays of affection, as this may attract unwanted attention and, in some areas, can lead to harassment or even legal action.
Be aware that the situation regarding LGBT rights can change quickly, so ensure you stay informed on any changes in policies or local attitudes.
It is important to note that tourists may be subject to different treatment than local residents when it comes to LGBT rights. However, it is crucial to exercise caution, respect local customs, and remain vigilant, as situations may vary, and even well-intentioned individuals may face discrimination or hostility.
In summary, LGBT individuals traveling to Indonesia should do their research, respect local laws and customs, and stay informed to help ensure a safe and enjoyable experience. By taking these precautions and working with local advocacy groups, travelers can better protect themselves and the broader LGBT community in Indonesia.