Lisbon is the hot new place to go in Europe and we can totally understand why. It's a stunning city with spectacular views (thanks to the seven hills it's built on), a hugely innovative and dynamic food scene (just keep us away from the pastel de nata!), and the party scene is epic!
Quiet little streets by day transform into open-air bars by night and the booze is mercifully cheap. What could possibly make Lisbon any better? Well, it's incredibly LGBT-friendly! With a film festival dedicated to queer cinema, a vibrant gay bar scene and some fabulous parties, Lisbon is the place for your next mini-break.
And luckily, we've got just the spot for you to stay: The Late Birds. Recently opened, this guest house is intimate, sociable and has stunning décor. Plus, it's gay only. Now, we know that it doesn't have to be a requirement, but sometimes it's great to know you'll be surrounded by people you have stuff in common with on holiday.
And who knows, you might make new friends to go partying with (or more!).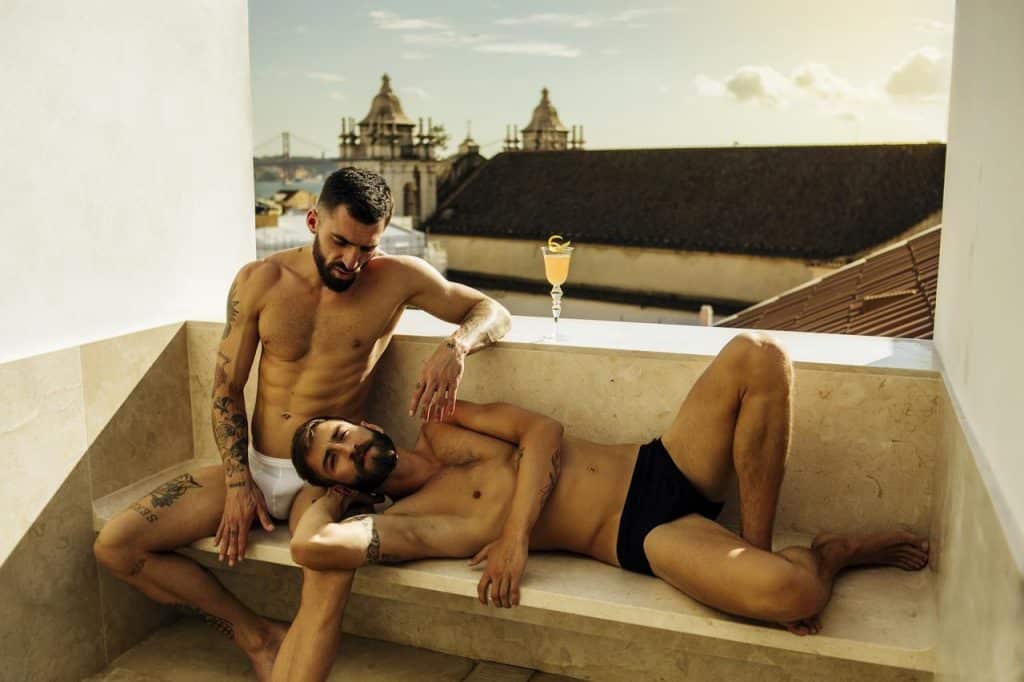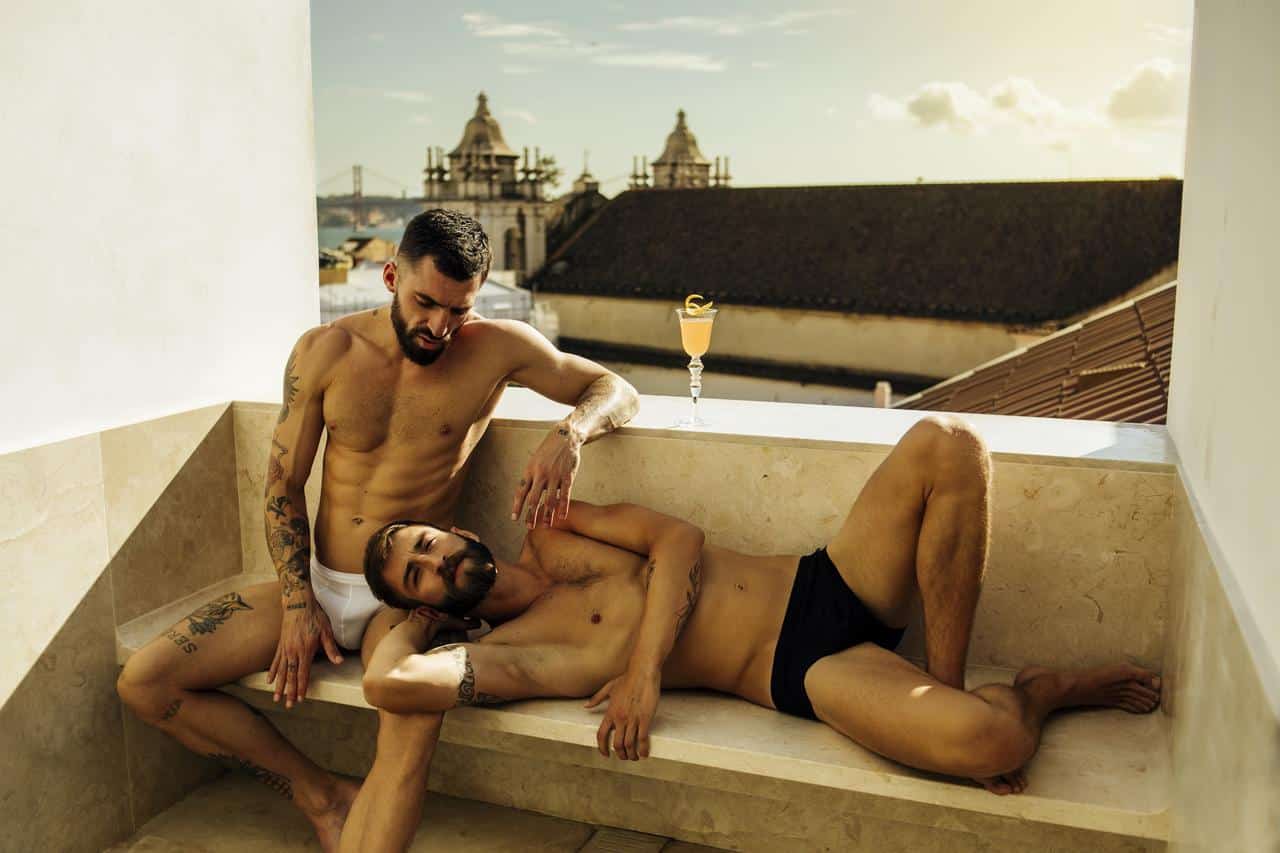 A Stay At The Fabulous Late Birds: Lisbon's Very Own Gay Hotel! 🌈
The Place And Its Rooms
The Late Birds has its home in a gorgeous 18th-century building with white stone walls, large windows and a lush courtyard complete with inviting pool. It was gutted and renovated in 2015 to create a city resort with stylish 16 rooms and attractive public spaces where guests can chat, enjoy a glass of wine and get to know each other.
The Late Birds has been magnificently decorated using natural materials throughout and makes the most of the natural light with well-placed windows and a soft color palette. We love how minimalist the style is, with simple stucco, stone, and wood offset by the local designer pieces like wooden chandeliers and striking shell chairs.
The owners also use their own collection of antiques to great effect – there's nothing like a WWI propeller in the bedroom to give it a bit of an edge!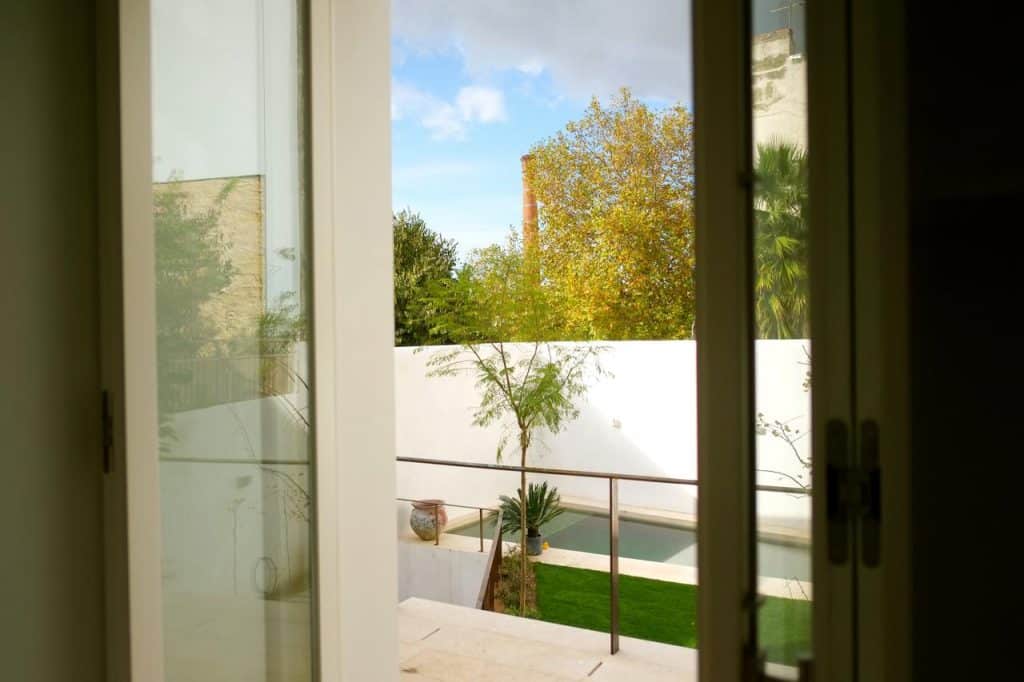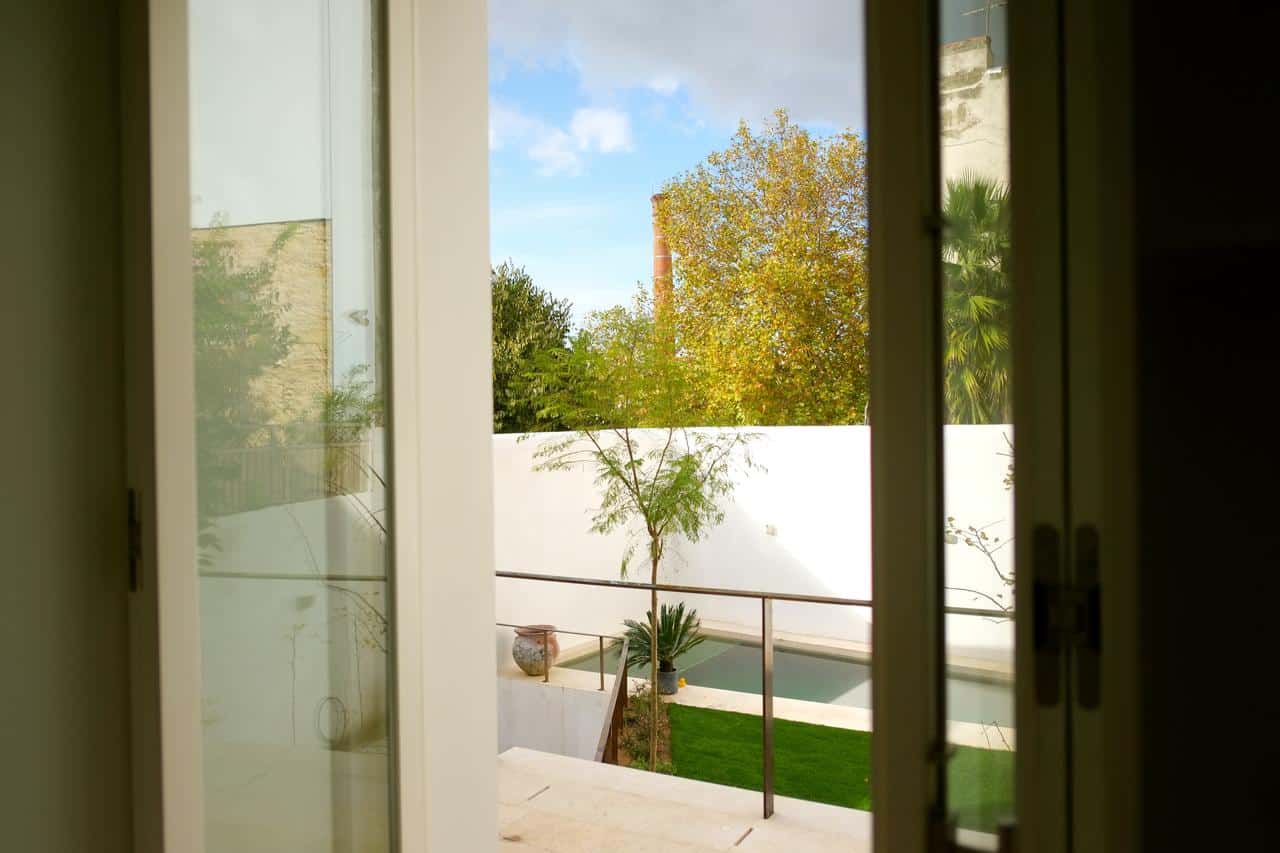 Having only 16 rooms really makes the Late Birds feel exceptionally special and unique. Three of these 16 are suites and all are clean, spacious and have their own private bathrooms.
We recommend choosing one of the options with a balcony if you're feeling flush, or either a pool or terrace view. You even get a Mac computer in your room, which is a very modern touch – not that you want to do much work while you're staying somewhere so beautiful!
Outside of your room, there are fabulous indoor and outdoor public spaces to mix and mingle in. There are a lounge and a bar inside which serves local beer and wines alongside craft cocktails. You can enjoy a drink on the terrace, enjoying the scent of jasmine around you; or in winter, cozy up by the fireplace – not that it is ever that cold in Portugal. Then there is the fashionable swimming pool which is super-refreshing on those hot Lisbon days.
Or you can grab a chair, sit with your feet in the grass and watch other men take a dip…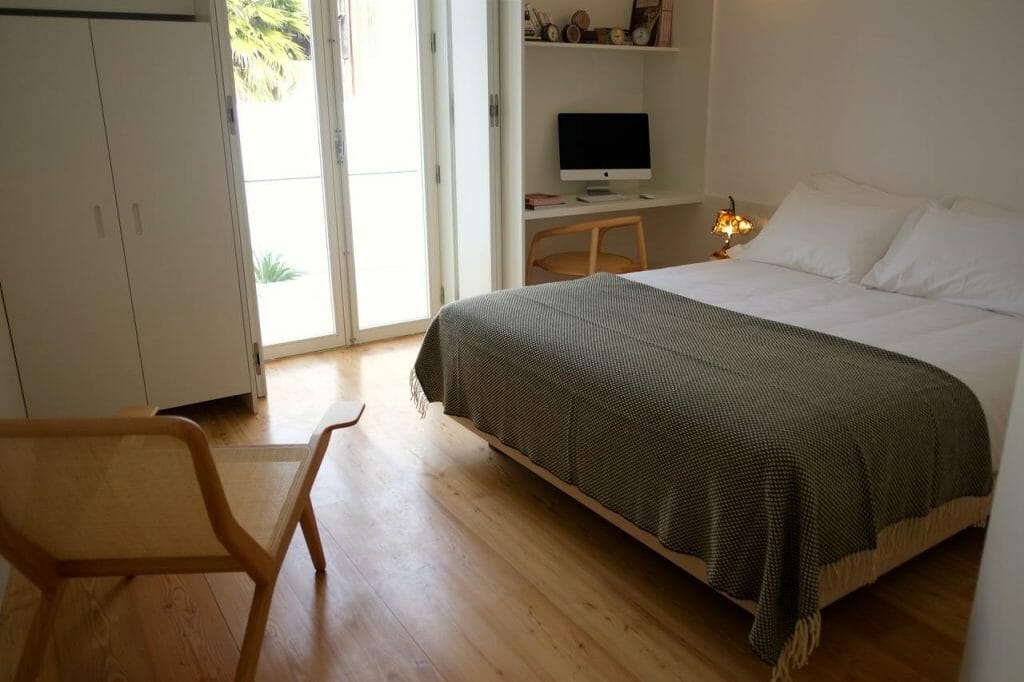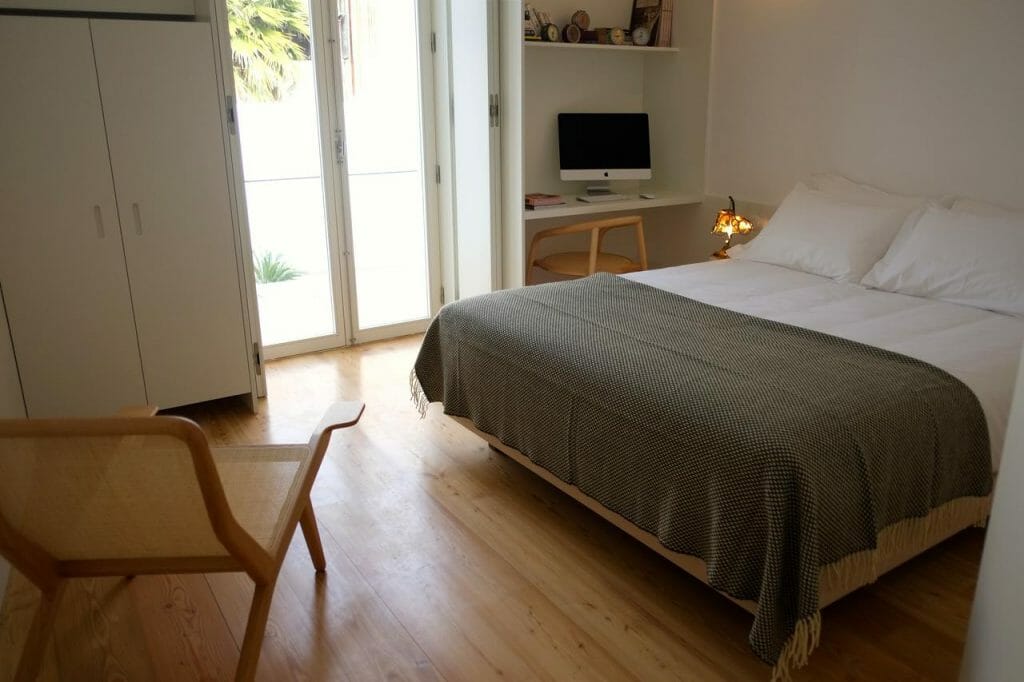 The Late Birds Location
You'll find The Late Birds Lisbon just out of the heart of the historic center, one of the most picturesque parts of town. Its location, in Barrio Alto is always buzzing with life, although the guest house's location on a quiet alley means you won't be disturbed by noise. The views from the windows really take advantage of the glorious surroundings, and we could easily spend hours gazing at the jumble of red roofs and the River Tagus beyond.
It's only 700 years from Principe Real, where you will find a wealth of trendy shops, small art galleries and cosy bars. Seriously, whether you're after a brand-new outfit, some antique finds (perhaps inspired by the décor at the hotel) or a new piece of art, you'll find it here. Shop till you drop and then head to historic Pavilhão Chines for a cocktail to relax.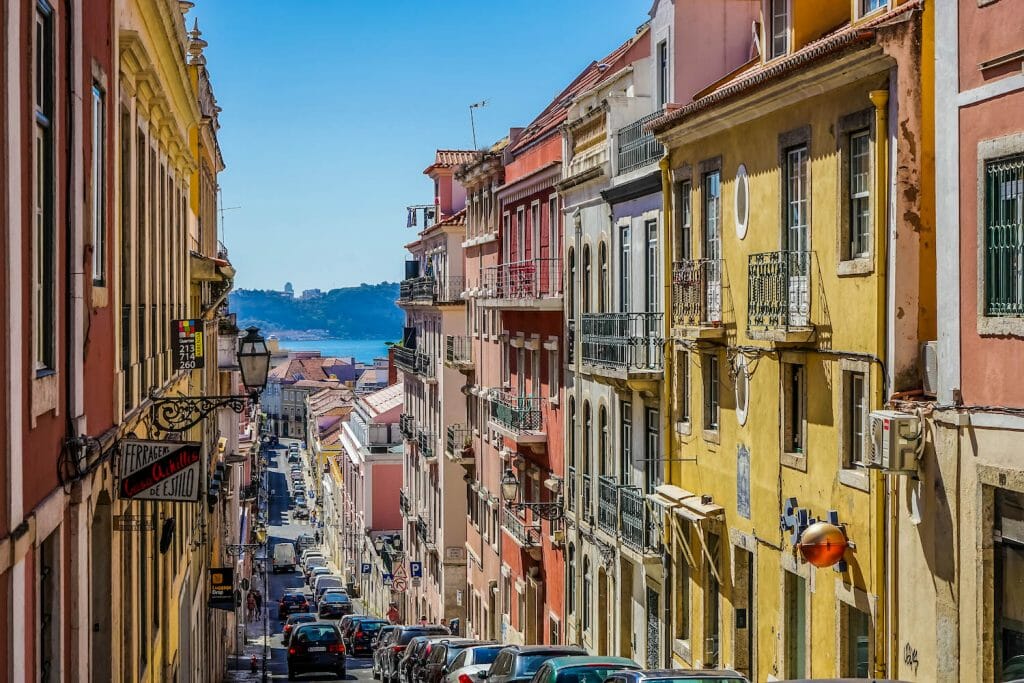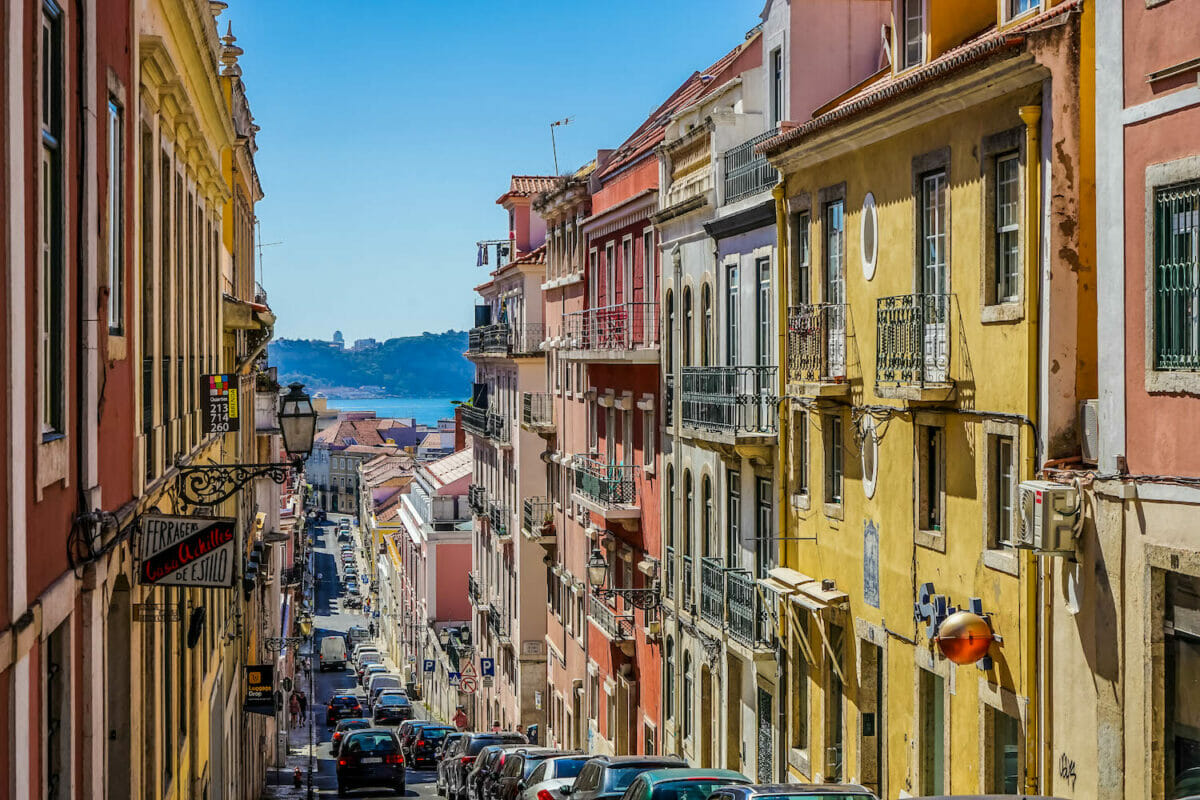 More importantly, Barrio Alto and Principe Real are at the heart of Lisbon's gay scene. Bars, clubs, saunas, restaurants, cafes… whatever you're looking for, you will find it near The Late Birds.
That means, it's easy to stumble home after a big night out, which is a win for us! Dance to electronica at Construction, enjoy a drink with a sauna at Trombeta Bath or go to the slightly cheesy Gayola bar and steakhouse for a burger. See, we told you that Lisbon has lots to offer!
Most major sights are easily accessible from here and the airport is only a 10-minute Metro journey. And for you beach bums, you'll be happy to know Costa da Caparica Beach is less than 20 minutes away. In a nutshell, The Late Birds is in what's probably the best location in Lisbon.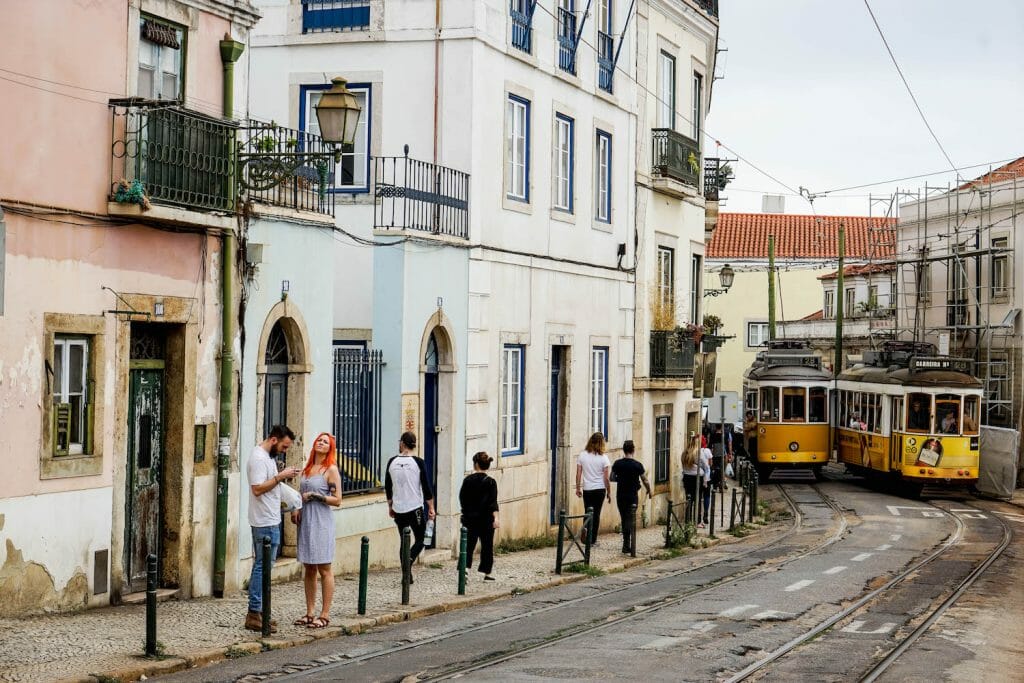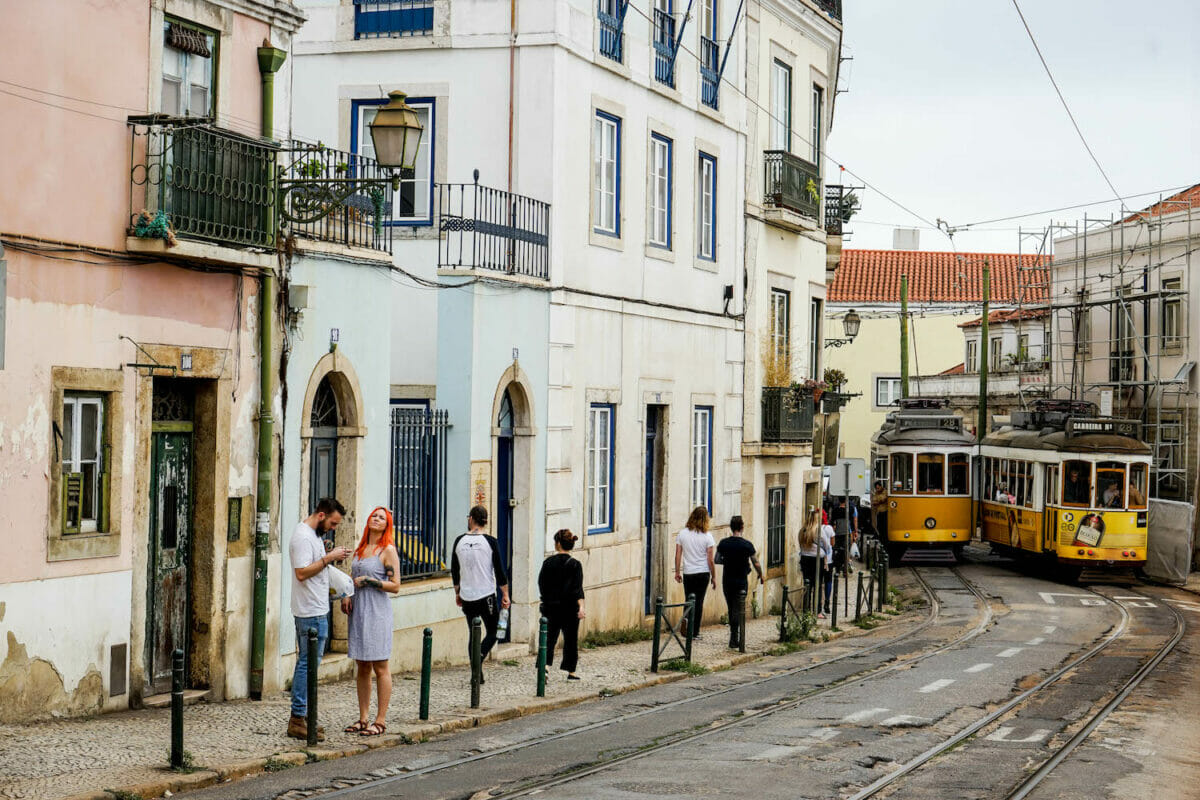 The Highlights
The breakfast! OK, we're kidding (mostly!). But it is lovely to start a day in this fabulous city with a delicious breakfast buffet that offers something slightly different each day. It's the perfect way to start off a day of sightseeing or get rid of that hangover from the night before. There is eggs made to order, a range of healthy and moorish treats and fresh coffee. Best of all, it is served til midday everyday!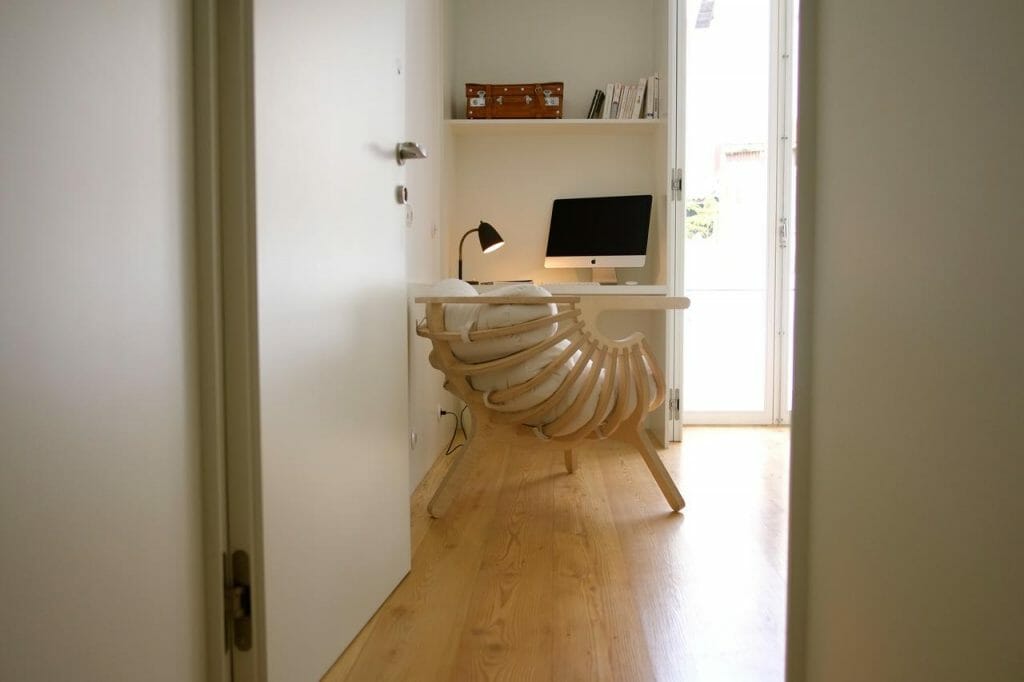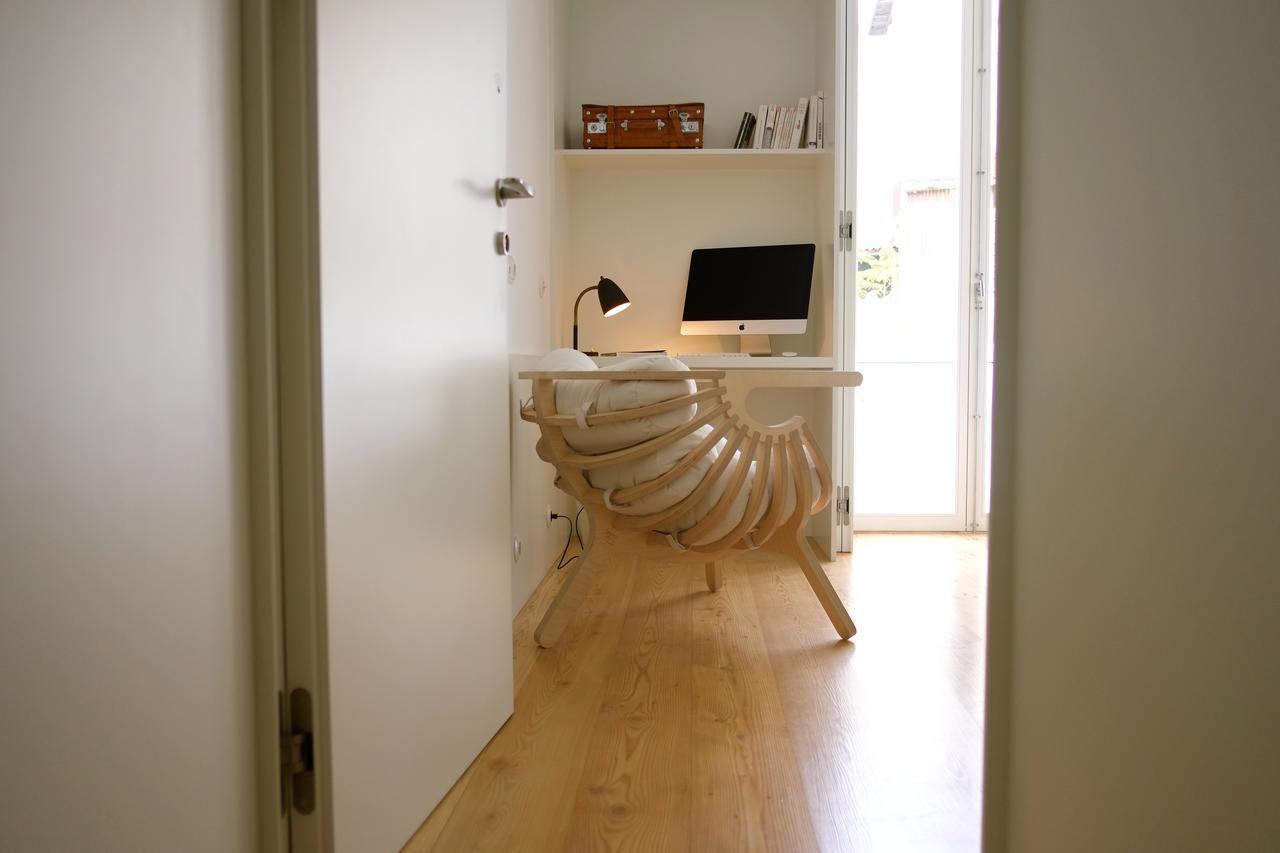 Aside from the gorgeous décor and great location, the real highlight of The Late Birds is the amazing atmosphere the team there has managed to create.
There's an incredible level of attention to detail, right down to the use of glass bottles for water instead of endless plastic and small snack served poolside on a whim in the afternoon. A lot of love and care has gone into making this a great place for gay men to stay, and it shows. The staff are friendly, welcoming and helpful, adding to the family feel of the place…and dare we say absolutely gorgeous!
The positive attitude of the staff is infectious and means that the other guests and the whole environment feel relaxed. There are even some events like wine tasting and sunset boat cruise evenings to encourage guests to socialize – although equally, there's no pressure. It's basically impossible not to feel at home here. And we just cannot overstate how incredible the staff are here.
Need a top-up on your wine? They are always somehow there – and equally comfortable recommending the best nightlife options or relaxed evening restaurants. Truly world-class…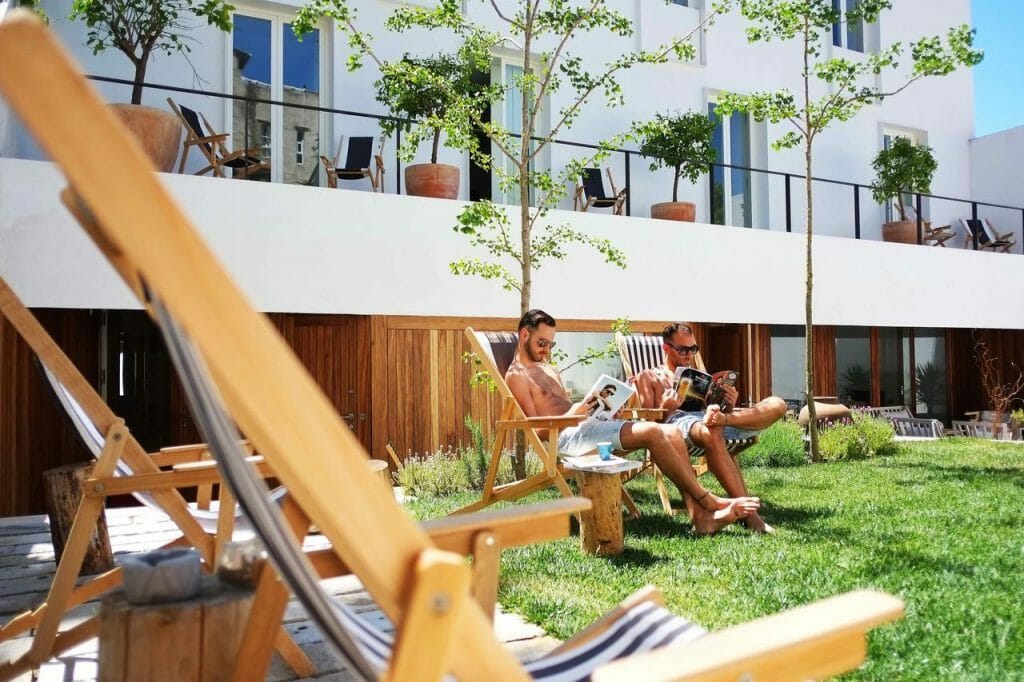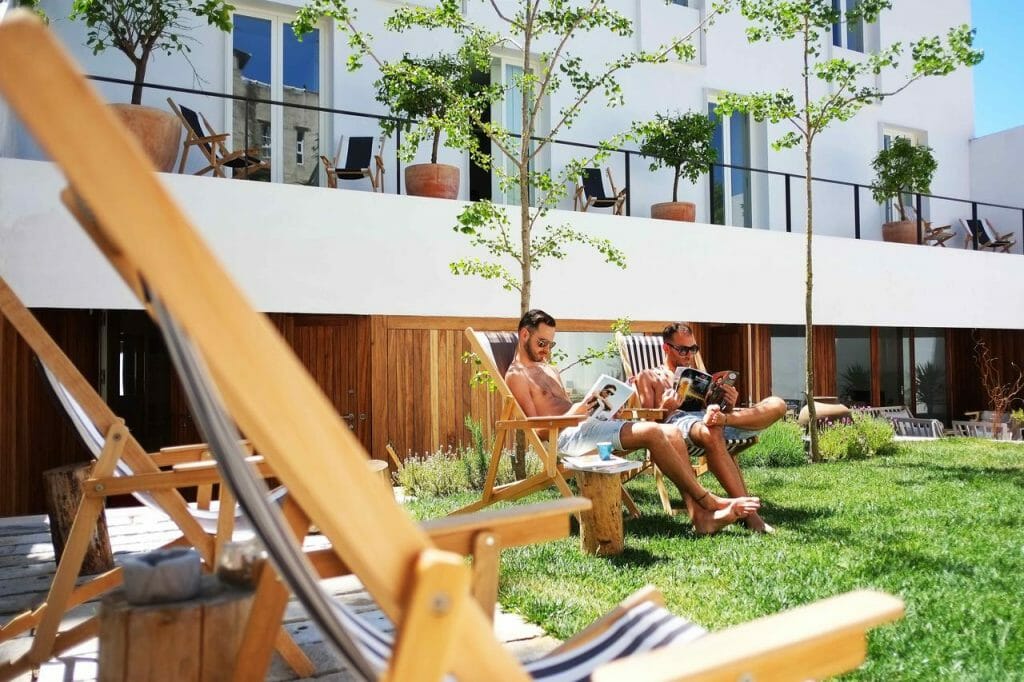 Any Other Info?
You can book online either on the hotel website or a booking engine. All rooms have a private bathroom and breakfast is included. We'd note that there's no elevator, so if you have mobility issues get in touch with the team there directly.
Get it booked soon and enjoy exploring Lisbon as a Late Bird!