LGBTQIA+ and lesbian films have truly come a long way. It used to be slim pickings, but now it seems there is an incredible abundance of films to choose from.
Especially when one looks at what is available on streaming services. Amazon Prime in particular has a slew of great, free options to choose from. Whether you are looking for a drama, a period piece, a psychological thriller, a comedy, or a classic romance, there is truly something for every queer on Prime at the moment. Even if you are only considering the 'free to me' options.
Do yourself a favor and give them all a try. Watching these films will be easy. Deciding which one to start with might be a little bit more difficult.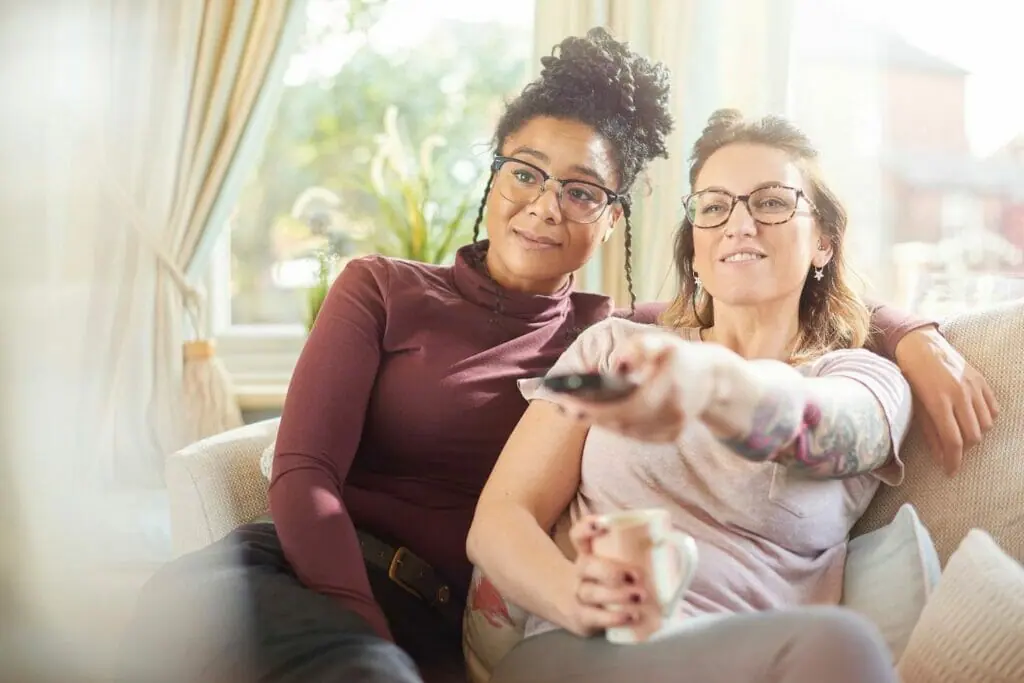 If you haven't been an Amazon Prime member in the last 12 months, you can sign up for a 30-day free trial now (or a 6-month trial for students) and get immediate access to FREE Two Day shipping, Prime Video, and Prime Music. While you won't be charged for your free trial, you'll be upgraded to a paid membership plan automatically at the end of the trial period – though if you have already binged all these wlw movies on amazon prime you could cancel it before the trail end.
Our list of the best lesbian movies on Amazon Prime are all entertaining, touching, and relatable – so if this sounds like your cup of tea, then you should absolutely check these out if you haven't already. If you have, then you already know that they are absolutely worth a second viewing.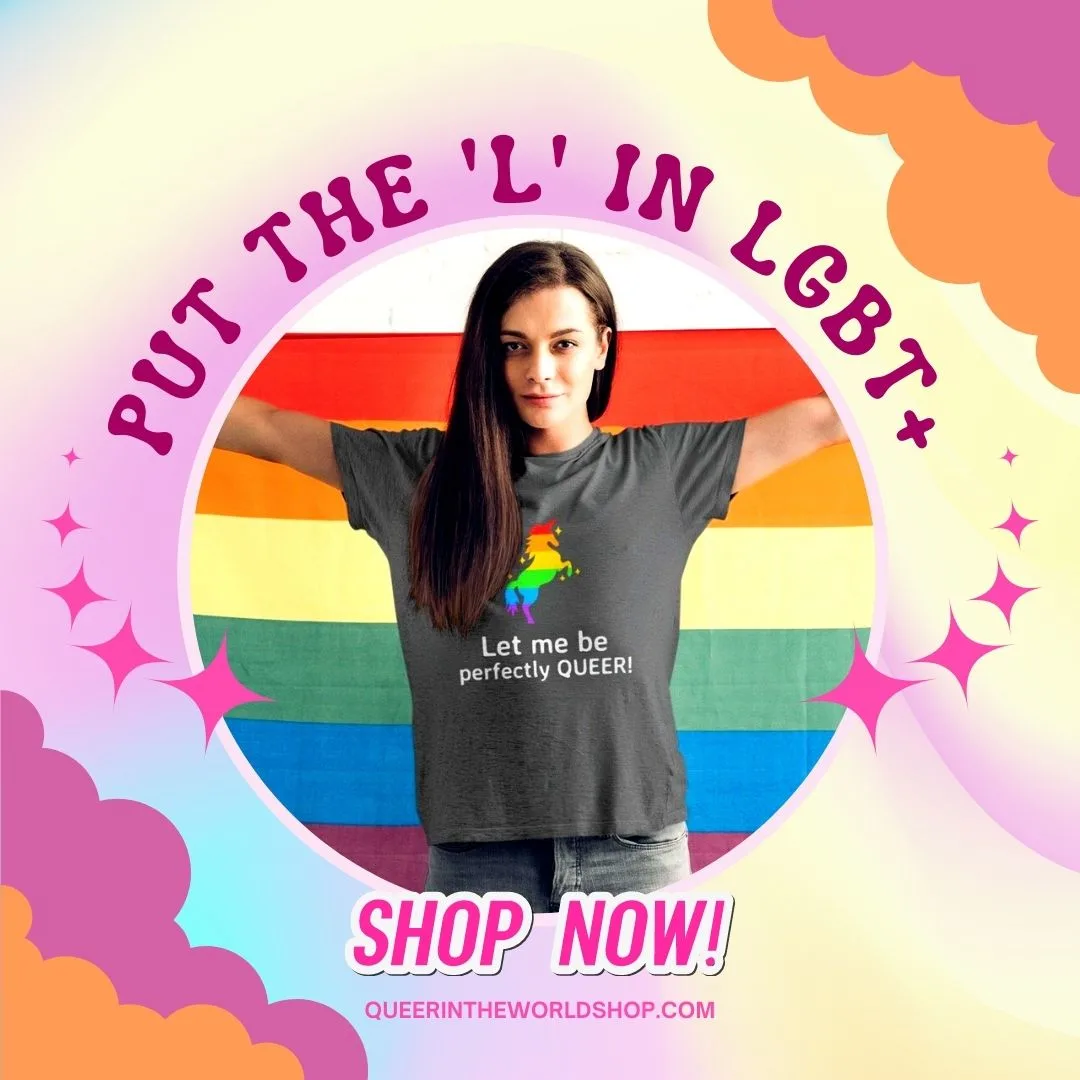 On the more sweet and endearing side of the spectrum is the emotionally charged 'More Beautiful For Having Been Broken.' This film comes from the immensely talented trailblazer in film Nicole Conn, director of the equally compelling films 'Elena Undone' and 'A Perfect Ending.'
With an unforgettable cast that gives nuanced and deep performances, this film tells the story of FBI agent Mckenzie 'Max' De Ritter, who escapes to a small town in the wake of her mother's death.
Over the course of her visit, she begins a close friendship with a local woman and her special needs son. The bond they form over the course of the film is slow and steady, which makes it feel more organic and real. All of the actors (especially the little boy who portrays Freddie) deliver beautiful, nuanced performances. The film also has a healthy dose of mystery with a surprising twist at the end.
This is absolutely one worth checking out if you are looking for a lesbian coming-of-age story with elements of passionate romance, engaging drama, touching storytelling, and a touch of mystery.
This film has it all.
For a more tense film, Ambrosia is an excellent choice. You can cut the tension with a knife with this film directed by Baharak Saeid Monir. In it, talented fashion designer, Leila, lands her dream job at a prominent, prestigious fashion firm. The catch is that her boss, who happens to be a lesbian, is continuously making advances on Leila.
These advances make her uncomfortable, but the situation is precarious. She naturally feels stuck as she doesn't want to cheat on her husband (whom she owns a business with that starts to crumble as the film advances), but she doesn't want to deny her bosses advances, as she loves her new job.
The film is filled to the tipping point with emotional tension and tough decisions – as most of the best lesbian movies on amazon prime are. There are so many layers to this film, and it will grab ahold of you from the very beginning and keep ahold of you up until the very end.
This is a heavy hitting drama about a young, a queer girl who struggles with every aspect of her life. Compellingly played by Nicole Fox, Ashley has an incredibly troublesome and unstable home life. Her father has passed (without spoiling things, I will just say that he wasn't a great guy) and her mother is a bit detached from Ashley's struggles.
She struggles with self-harm and making meaningful connections. Kids at school are not nice to her and lash out at her once they discover that she is a lesbian. She forms several bonds with various women online and in person but has a hard time disassociating sexuality from harm.
The film follows her journey through the pains of her adolescence, the pain of dealing with her estranged mother, and the struggles of grappling with her own sexuality and ways of expressing it. The cast is great, and the acting is top-notch. It is a bit of a slow burn, but that only makes the portrayal of a lonely teenage girl more real and poignant.
This is a great choice if you are looking for some real depth.
This film follows a young senator's daughter named Annabelle who has been sent to her third Catholic boarding school after having been kicked out of the previous two. She has a wild streak and also has a huge problem with authority and being told what to do.
While in attendance, she obviously clashes with the school's principal, but she also forms an attraction to her poetry teacher. The poetry teacher in question's name is Simone. She has a profound love for her students and even goes as far as bending the rules for them. She clashes with Annabelle at first, but an attraction starts there and builds to an incredibly beautiful, yet heartbreaking finale.
They form a beautiful bond that goes beyond physical. The film touches on the deep emotional bonds that can be found in each other when we are willing to open up. This is a great film with a wonderful cast and powerful performances.
There are honestly not enough period-piece lesbian films. While there aren't a ton of options in that field, 'The Secret Diaries Of Anne Lister' is one incredible exception. It is all the more incredible as it is all true!
It follows the Romantic pursuits of 19th century Yorkshire landowner, Anne Lister. Over the course of the film, she struggles to convince her lover, Mariana Belcombe, to live with her as a partner. Unsurprisingly, Mariana does not want anyone to know of their affair.
She ends up marrying a rich man and makes a promise to Anne that once he passes, she would come live with Anne. Things end up being more complicated than that, which leads to Anne finding a different romance with someone else.
I won't spoil the ending, but this BBC film has the whimsical charm of Pride and Prejudice, with a beautifully complicated lesbian twist.
This 2004 film follows Chinese American surgeon Wilhelmina, as she navigates life with her recently pregnant mother, who refuses to reveal the name of the father. Wilhelmina (or Wil, for short) is gay and starts a relationship with Vivian.
Vivian turns out to be the daughter of Wil's boss. Things get complicated quickly with Wil being unable to express her true feelings for Vivian publicly or even to her mother (who is in denial about her daughter being gay). This causes a lot of tension between her and Vivian.
The story is smart, entertaining, and above all else, sweet and lighthearted. It provides a little bit of humor which is refreshing when compared to some of the more somber films I have presented so far.
This film is wild. A conman convinces a thief named Sook-hee to help him seduce a rich heiress named Hideko. His plan is the have Sook-hee pose as a handmaiden to Hideko in order to convince her to marry the conman (Count Fujiwara).
Through this plot, Sook-hee and Hideko start a sexual relationship. I absolutely refuse to spoil this one, because it has more than one twist, so all I will say is that nothing is at all as it seems. This psychological thriller is flawlessly executed, gorgeously shot, and impeccably acted.
Be warned that it is a bit more sexually explicit than any of the other movies discussed so far. The whole thing is riveting and worth a viewing if you are into thrillers.
This is a British comedy starring Lucy Punch, Faye Marsay, and David Tenant. It follows lesbian couple Olivia and Alex. Olivia is a lawyer in her 40s who is ready for a child, while Alex is a much younger artist who is reluctant about it.
Olivia begins fertility treatments without discussing it with Alex first, which causes them to fight. As a result, Alex ends up sleeping with their neighbor, John. Long story short, they both end up pregnant at the same time, which makes for a perfect plot for this roster of comedic geniuses.
It is a really cool concept and could not have been executed more flawlessly.
Though this film would be considered pretty tame nowadays, it was very provocative when it was released in 1961. This film features an all-star cast that includes more than one legendary name: Audrey Hepburn, Shirley MacLaine, and James Garner.
It follows two former classmates, Martha and Karen, who open a private school for girls. There is plenty of minutiae that adds depth to the plot, but the gist of the story is that one student at the school named Mary, who is rotten to the core, gets upset with one of the women and starts a rumor to get back at her. She says that she witnessed a romantic interaction between the two women.
She even recruits another student whom she has blackmailed before to corroborate her tale. The story spirals as both women deny the validity of the accusations. It even results in a court case. Is there some truth to the alleged nature of their relationship? You will have to watch it to find out.
Be warned, though, this is a sad one. Expertly executed, but very sad. This film makes a unique contribution to this list as it was truly a pioneer of its time and led the way for so many of the lesbian movies on Amazon Prime today.
This film tells the story of Rose, who is grandmother to Allison and mother to Patty. She reveals to her daughter and granddaughter that the true love of her life was a woman. Both women are shocked as Rose was happily married to their father/grandfather up until his death.
She reveals that she found this woman after she and her woman were already married. They only had opportunities to be together when the husbands were away. She talks about how their secrecy went beyond a fear of homophobic backlash but was also linked to the fear of not having a man at a time when having a man was so crucial to survival.
Piper Laurie shines as Rose amid a talented cast that each understood their respective assignments. This one is touching and gripping and just one of new lesbian movies on Amazon Prime!
No matter which one of these you choose, you are in for a treat. Each one packs an emotional punch, tells a compelling story, and features an LGBTQIA+ infused story. Each one of these stories comes from a different angle, has a different perspective, and makes a different point.
What they all have in common is that they are all beautifully done. I found that each one was worth a second viewing. Some are sadder than others though, so maybe let a little time pass between those viewings. If these four don't suit your fancy, there are certainly others that are currently free for prime members that you could check out.
And if you are willing to pay a couple of extra bucks, the sky is the limit when it comes to options. LQBTQIA+ movies have come a long way in popularity, volume, and quality with great queer comedy, gay romance, coming-of-age and bisexual films – as have LGBTQIA+ TV Shows. It is a good time to be a film lover indeed.
So, flip on the TV, choose which of the best lesbian movies on amazon prime is right for you, and enjoy the show!