It happens sometimes: someone asks you what lesbian movies you'd recommend and suddenly you… draw a blank.
It's not that you aren't interested in lesbian film, or you don't want to reel off a list as long as your arm, it's just you can't think of anything at that moment.
The truth is, there are great lesbian movie titles out there – and luckily nowadays they don't all feature cliched man-haters or a woman deciding she's more into men after all – but maybe you just haven't come across enough of them.
So we're here to help, with a list of some of the best lesbian movies that you really should already have seen.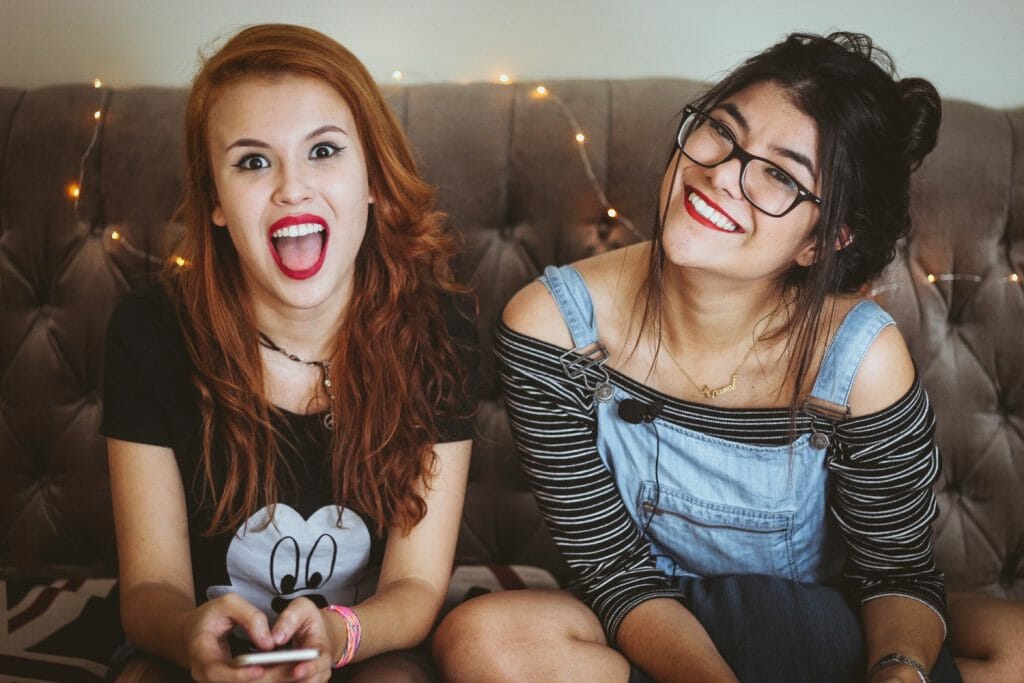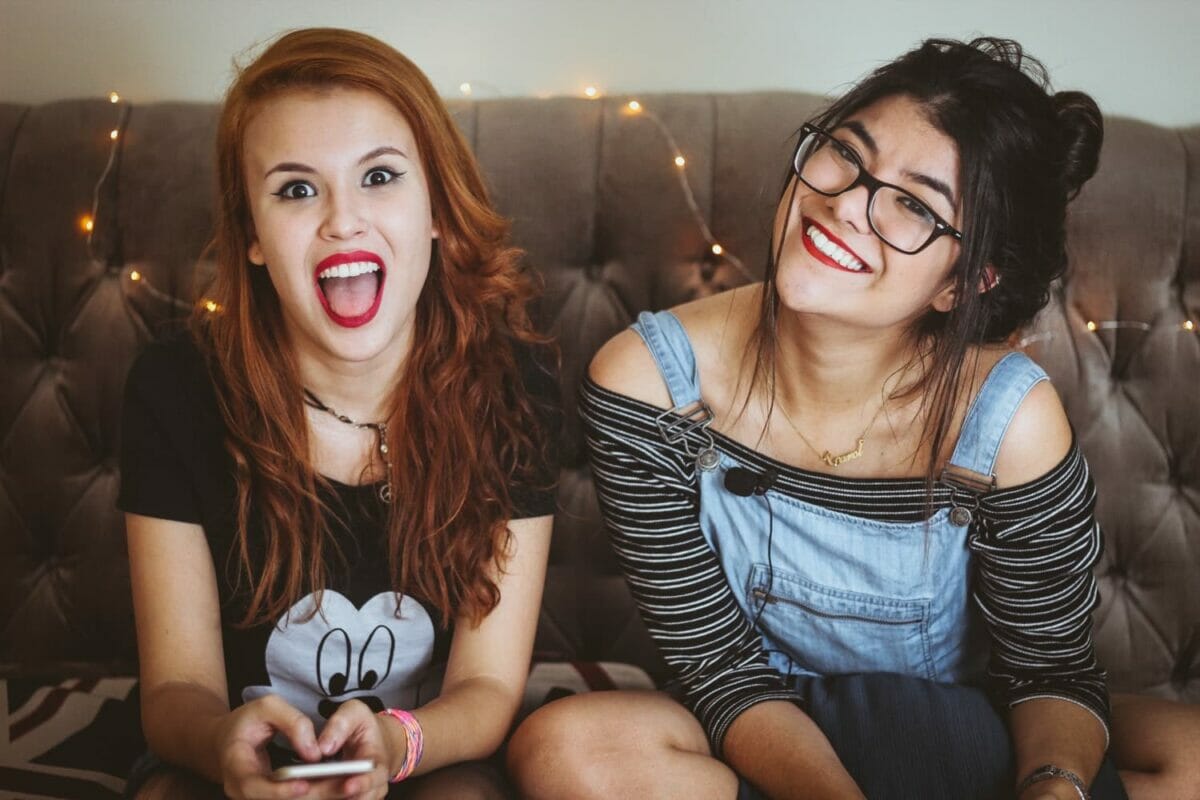 The Best Lesbian Movies You Should Have Already Seen By Now! 🏳️‍🌈
Come on, you must have seen this one. Desert Hearts is one of the most iconic lesbian movie titles because it was the first film about a female same-sex relationship that didn't involve a man or a tragic ending: utterly groundbreaking.
Set in Reno, Nevada, it follows the blossoming love between a reserved English professor and a young, impulsive sculptor. Vivian Bell divorces her husband and heads West, where she meets Cay Rivvers, whose energy and boldness starts to draw her out of her shell. With stunning scenery and complex characterization, this is a classic for good reason. Watch it now!
A less well-known movie, perhaps, but still deservedly on this list, this low-budget comedy offers a quirky take on lesbian culture. Set in Chicago, a coffee shop acts as the starting point for relationships with plenty of twists and turns.
Filmed in black and white, it's a fresh picture that addresses modern aspects of life within the lesbian community, like negotiating girl bars and maintaining friendships. The writers, Rose Troche and Guinevere Turner, were fed up of watching lesbian films that looked nothing like their actual lives and this was their response: a successful one, we're sure you'll agree. Watch it now!
No list of lesbian movie titles would be complete without this cult classic -which also makes our list of the best gay comedy films.  Megan is a cheerleader whose family decides she's gay and sends her to 'True Directions', a conversion camp, to get it coached out of her. Unsurprisingly it backfires when she meets the outsider Graham and a whole cast of camp characters.
It's unapologetically quirky and fun, taking the quintessential American background and having fun with it with a candy-colored retro aesthetic and off-the-wall scenarios. At the heart of the satire is a sweet love story! Watch it now!
Perhaps one of the best things about David Lynch's psychological thriller is that what got people talking was not necessarily that racy lesbian scene between Laura Harring's amnesiac femme fatale and Naomi Watt's bright-eyed Betty.
What is so great about Mulholland Drive is that it features two women in a nuanced and complex relationship but doesn't act like it deserves a gold star for this. It acknowledges their connection as valid while concentrating on exploring numerous themes (not to mention completely baffling the viewer – in a good way!).  Watch it now!
A light-hearted New York rom-com kicking off with a single girl on the quest for love: so far, so mainstream. The twist is that here the title character answers a personal ad written by a woman and is surprised to find herself falling for her.
The way the film captures the confusion and excitement of early romance keep this film relatable, although some might wish for a slightly different ending (no spoilers, we promise!). Nevertheless, this is a charming addition to your list of lesbian movie titles to recommend. Watch it now!
This Swedish film manages to tell a love story without being corny. Sure, you might think you've heard the story before: engaged/married woman finds herself attracted to another woman, cue romance and chaos. But this offers a fresh take with excellent performances and gorgeous cinematography.
Mia and Frida are attracted at their parents' engagement party and when they find themselves together on the island of Fyn in Denmark their chemistry develops into something deeper. With sensual love scenes, authentic dialogue and a brilliant soundtrack, this is one of the most romantic lesbian movies of recent years and one that you'll want to watch again and again. Watch it now!
This coming-of-age film caused a considerable stir when it was released, and went on to win a Palme d'Or, deservedly so. It is completely immersive and absolutely heartbreaking as it charts the relationship between Adèle and Emma from Adèle's high school years to her mid-twenties.
Adèle is an introverted teenager when she sees blue-haired Emma crossing the street in Lille and is instantly attracted. As their bond deepens and then fractures the film portrays love, lust, and betrayal with unflinching honesty. Yes, the sex scenes are graphic and intense, but this is not all there is to the film – the performances of the two main actresses beautifully convey their yearning. Watch it now!
A sumptuous film that fully conveys the joy and pain of longing, Carol is an adaptation of Patricia Highsmith's The Price of Salt. Set in 1950s Manhattan, it tells the story of an unlikely romance between a timid shopgirl (played by Rooney Mara) and a wealthy and sophisticated married woman (Cate Blanchett).
Mara and Blanchett perfectly convey the emotions of the two women falling for each other but bound by the social conventions of the time and features tender and intimate lesbian scenes. Sarah Paulson also gives an energetic performance as a wise friend on hand to dish out advice.
As the critics pointed out, this shouldn't be described as one of the most romantic lesbian movies, but one of the most romantic movies made full stop. Watch it now!
Perhaps you've read Sarah Waters' historical fiction novel Fingersmith, but did you know it had been adapted for the big screen?
Adapted, in fact, to almost be almost unrecognizable – the setting changed from Victorian England to Japanese-occupied Korea, the slight tawdriness replaced by cold beauty.
It's a mystery that manages to be both sinister and erotic, showing a demure Lady slowly falling for her lively handmaiden, who also happens to be part of a plot for tricking her out of her inheritance.
Passion, struggle and some dark humor combine to make a film you won't forget in a hurry. Watch it now!