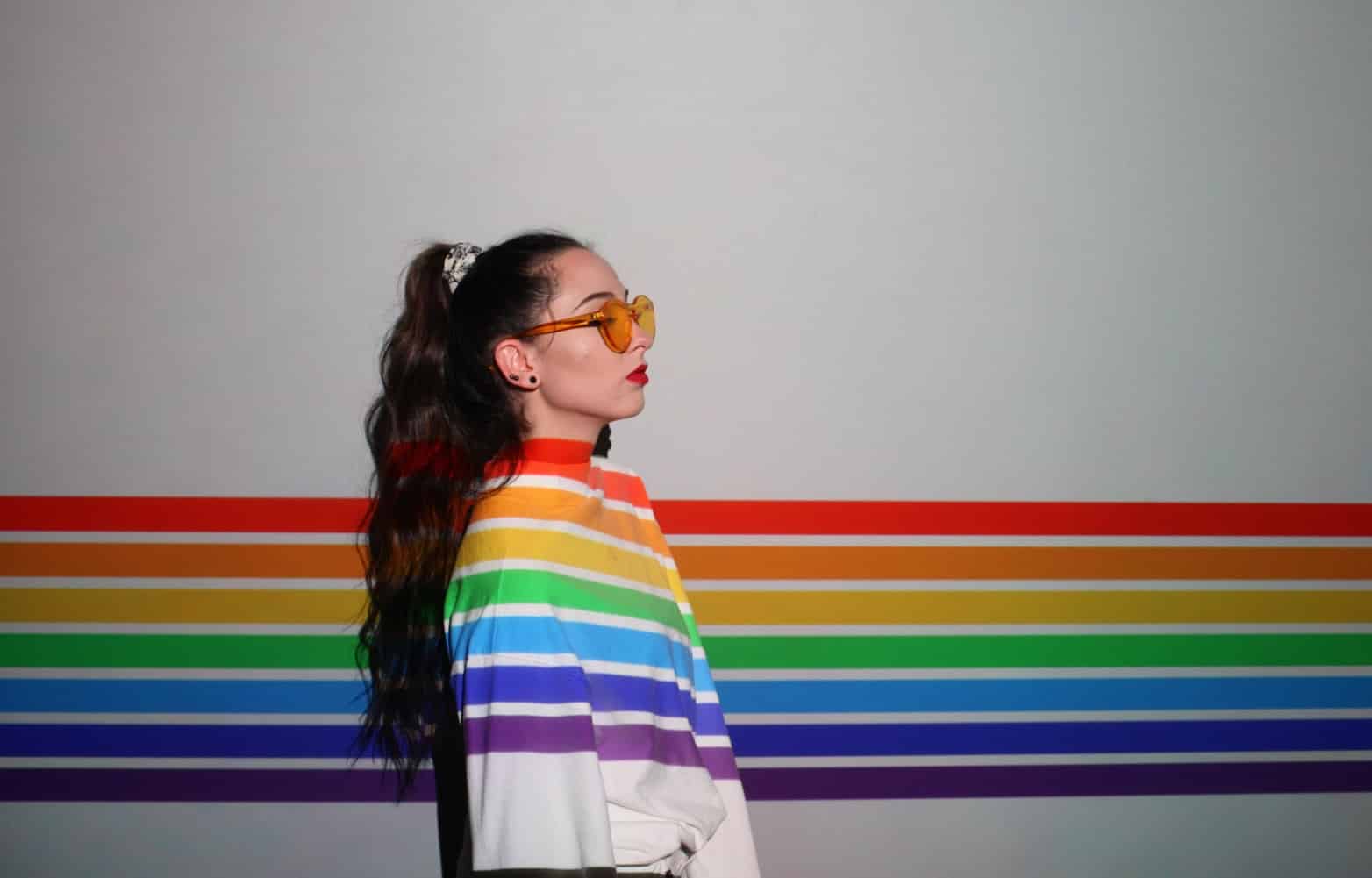 It's a wonderful thing to see increasing LGBT representation in the movies. While awesome films with queer characters can be found even decades ago, they were few and far between; nowadays, cinema-goers have a much better chance of seeing even-handed portraits of gay characters than before.
However, one group that remains under- or unfairly-representative is bisexuals. Often a bisexual character is played for laughs, is a confused queer character, or (on the darker side) their bisexuality is evidence of their grotesqueness. Female bi characters also suffer from being portrayed solely through the male gaze for titillation.
Luckily, there are several fantastic exceptions to this and we can only hope that the number of options for this list of our top bisexual movies will grow as people become more open-minded. Enjoy these acclaimed films and let us know if there are any we've missed!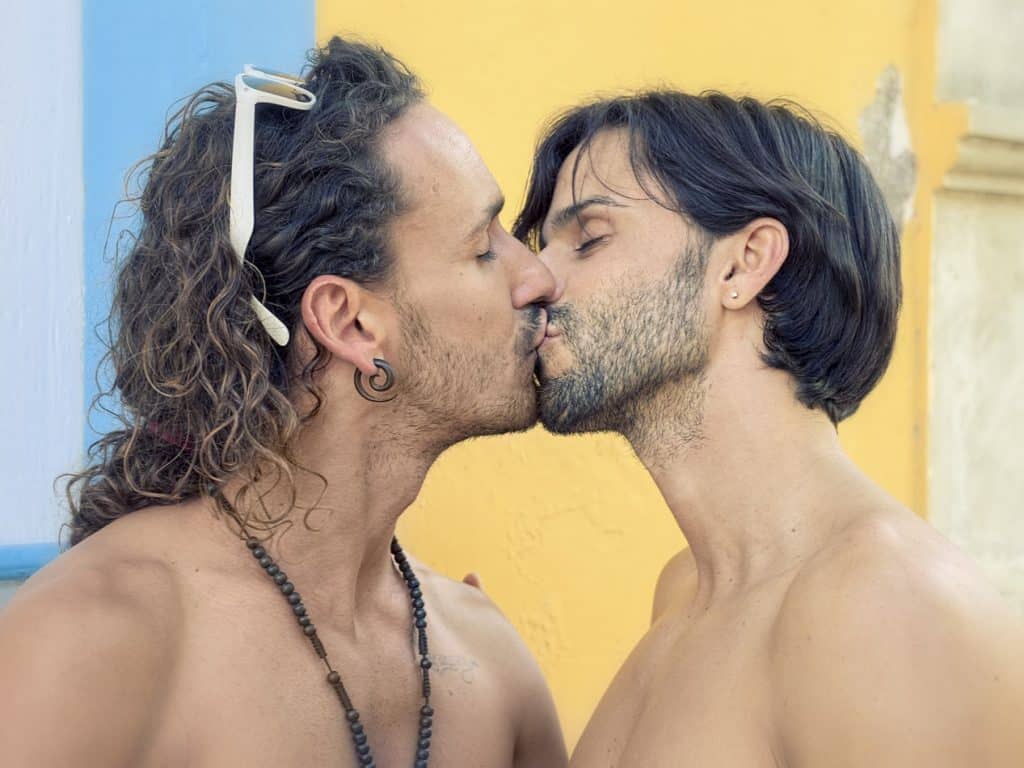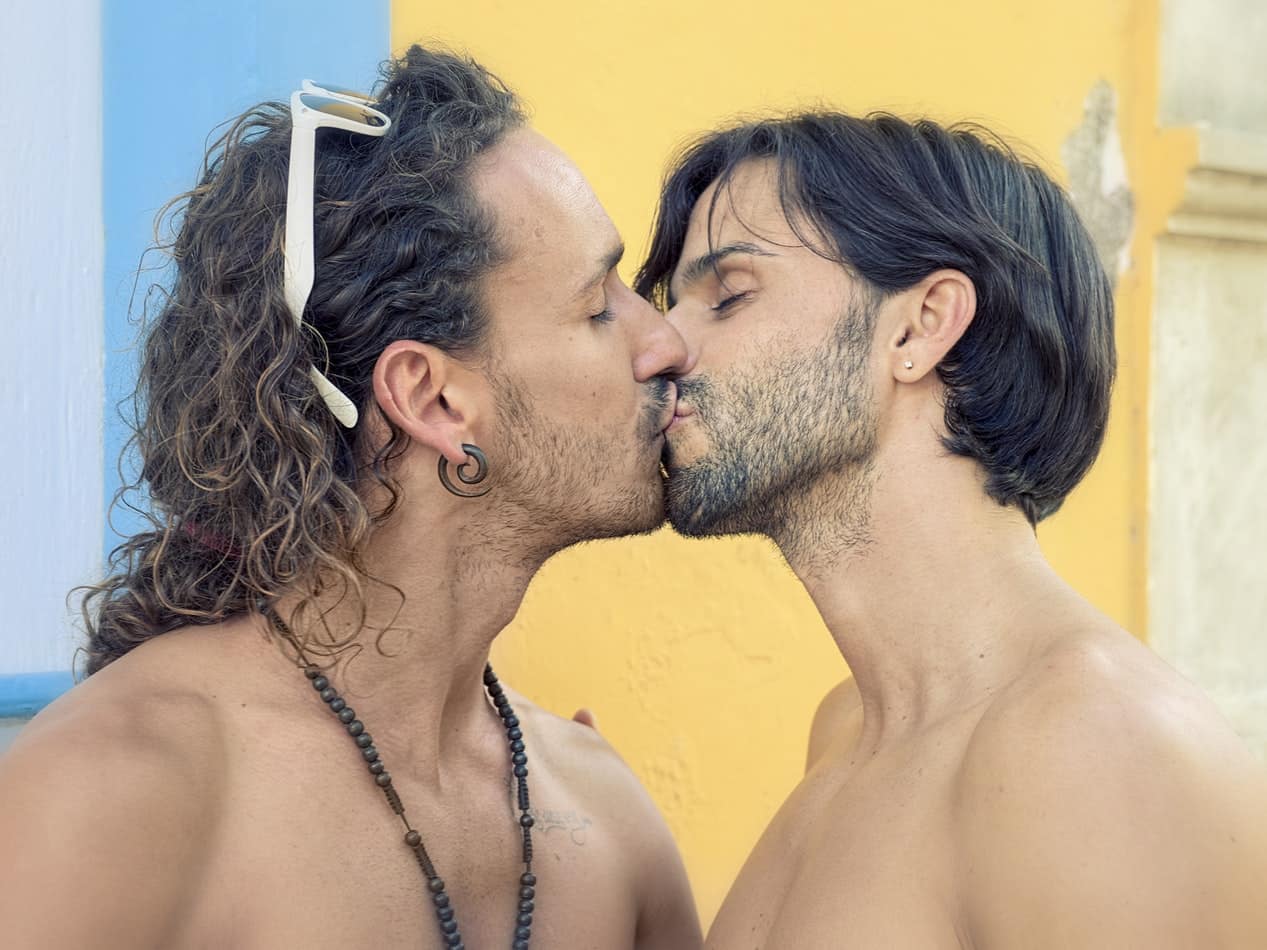 The 10 Best Bisexual Movies You Should Already Have Seen By Now! 🏳️‍🌈
Super-stylish, super-creative and super-sexy, this absolute queer classic also takes an open and refreshing approach to bisexuality – essentially, it doesn't make it a big deal at all.
Michael York's innocent writer in Berlin initially declares himself gay in response to Sally Bowles' overt passes at him, before starting a relationship with her; only for them to later realise they've each been having an affair with the same man. The relationships might be complicated, but the film never singles York's character out as odd – he simply is attracted to men and women.
We'll be honest, we find it a little tricky having this on our list of top bisexual movies after hearing lead actress Salma Hayek's disturbing account of Harvey Weinstein's role in the production. Nevertheless, it is a fantastic film and an unflinching account of Frida Kahlo's complicated life and relationships.
She was a bisexual woman; she was also passionate, talented, independent and difficult. These things are honestly represented in the film without her bisexuality needed to be a defining characteristic.
This is a rare beast indeed: an action thriller with all the fight scenes and unrealistic spy plots of a Bond film, with a leading woman who happens to be bisexual.
As she stalks in stilettos through the streets of post-Cold-War Berlin, Charlize Theron's M16 spy has romantic encounters with both men and women with no self-doubt or navel-gazing. If you're not a fan of the genre, it's probably not the right film for your next bisexual movie night – but it's good to know that it's out there!
Chasing Amy has all the hallmarks of a Kevin Smith film – plenty of swearing, filthy humour, questionable jokes – but is also a surprisingly tender look at falling in love. Ben Affleck plays Holden, who meets and is immediately attracted to Alyssa, a lesbian comic book artist.
When she reciprocates his feelings, you might initially think this is some kind of basic conversion movie. However, that's not the case, and the plot explores slut-shaming, friendship and how much easier it sometimes is for bi people to simply identify as gay.
This 90s movie has become something of a cult film for, among other things, its nuanced depiction of bisexual characters. Christian Bale plays a journalist in the 80s tracing the story of glam rock star Brian Slade (Ewan McGregor) back at the peak of his fame (and the music's popularity) in the 1970s.
Flashbacks and vignettes show the decadence of this time, but also the openness and how rock influenced the gay culture of the time. Bale and McGregor might mark it as a very 90s film, but the story perfectly evokes the mood of the 70s. Proud bi characters like here are ones we're always happy to see on our screens.
There's every chance you haven't heard of this wonderful film, which makes us sad but not surprised. Once you've watched it, however, you'll be raving about it to everyone you meet. Written and directed by Iranian-American Desiree Akhavan (who went on to make The Miseducation of Cameron Post), this film feels intensely personal, telling the story of bisexual Shirin as she encounters romantic turmoil and familial pressure.
While her sexuality is part of her identity, Shirin is clearly much more than that. She, and all of the characters, are treated as fully human and with immense compassion by the filmmaker. It's also hilarious, which helps!
Hold on to your hats, here's a film set in London that doesn't have its characters living in vast riverside flats or in Notting Hill! It's a refreshingly realistic depiction of life in the UK's capital when your dreams haven't quite panned out the way you expected; and it also happens to explore bisexuality.
An aspiring comedian, who works as a call-centre employee, falls for a man he meets on a bus – but then also his female flatmate. It's brutally honest and bleak, but well worth a watch if you're feeling tough enough!
This Indian drama is bold and original in so many ways. Telling the story of an Indian teenager with cerebral palsy who moves to New York for university, it's a sensitive and emotional take on sexuality, self-discovery and disability.
Laila falls in love with a blind girl from Pakistan, while being attracted to a male classmate, and trying to reconcile these feelings with her conservative upbringing. Her disability and her bisexuality are both treated realistically but without too much focus – recognising that people are people first and foremost, before we need to focus on their sexuality or condition.
As bisexual movies go, this is a difficult one. We really loved this film – and it includes one of the best interpretations of a Shakespeare scene that we've ever seen – but we can understand why it might be critiqued for its portrayal of the bisexual male lead.
The man in question is Ned Kynaston, the most acclaimed actor playing female roles in the 17th century, a time when only men could act on stage. His fate interlinks with that of Maria, a young woman who longs for the stage. He has romantic and sexual encounters with both men and women, and Stage Beauty has some interesting moments of exploring the 'masculine' and 'feminine'.
To be honest, sexuality really isn't the crux of any of the storylines in Olivia Wilde's awesome Booksmart – which is what makes it so damn good, in our opinion! Best friends Molly and Amy realise as they finish high school that they never had any fun, and try to use their last night before graduation to party hard. And party hard they do, in a wonderfully natural, real-life-teenager way.
Amy is gay and has a crush on skater-girl Ryan, who then goes on to kiss jock Nick. Ryan is a confident and unapologetic character who perfectly illustrates that you can't put bi people in a box, and we are totally here for that representation of bisexuality. Be who you are, enjoy life!