Blessed with impressive beaches, warm weather, luxurious villas, and a small but vibrant gay nightlife scene – It's no wonder Gay Koh Samui is a popular travel destination for queers wanting to relax in style and escape it all.
Exotic, extravagant and wonderfully gay-friendly, Koh Samui is everything that one could hope for, with friendly locals, turquoise-water coasts and hedonistic nightlife.
Renowned as one of Thailand's partying capitals, it is not all late nights and bucket cocktails here with beachside solitude or a trip to lush rainforest and glorious waterfalls easy to come by.
In terms of gay nightlife, Koh Samui's scene is much smaller and more relaxed than that of Phuket, Bangkok, and Pattaya and, while extremely fun, is more likely to be a nice addition to any trip here rather than a focus.
In terms of tolerance and acceptance of homosexuality, Thailand is one of the most welcoming countries in Asia – only surpassed by Taiwan – and gay couples should not encounter any issues here.
Adding to the appeal of a trip to Koh Samui is the incredible food, friendliness of the Thai people, stunning beach, raging nightlife, beautiful people and yes – everything at a very affordable cost compared to Western destinations (though rising rapidly).
Gay Koh Samui has some of the most affordable and luxurious properties in the world, and offers more bang for your buck than almost anywhere else on earth!
Gay Koh Samui offers something for everyone: insane nightlife, ladyboy shows, white sand beaches, and luxurious hotels and spas – often all within walking distance. Equally tempting is the plethora of cocktail bars, destination dining, world-class spas, infinity pools and über-luxurious hotels at prices not found anywhere else in the world.
Koh Samui is far large than most tourists realize, with a plethora of cute beach towns dotted along its gorgeous coastline. Most visitors opt to stay in Chaweng, however, where most of the nightlife (gay and straight) is located. This is also where you will also find Alpha Gay Resort & Spa, the largest gay resort in Thailand and the first-ever resort on Koh Samui, open exclusively to gay men …
With an open, accepting and incredible laid-back culture, along with stunning beaches and wild parties, Koh Samui is waiting for you…
Attractions in Koh Samui Thailand
Obviously, being gay does not define which attractions most of us will want to see in each destination, and most queer travelers will simply want to check out the top things to see in Koh Samui during the day!
There is so much to do here – but we found our favorite memories were wandering through night markets, dancing til dawn, enjoying cocktails at our resort or laying on any of Koh Samui's gorgeous beaches.
One of the best tips we can give you for exploring Gay Koh Samui is to pre-order a travel SIM card for easy airport pickup and activation the moment you arrive, so you will not pay a fortune in international roaming charges.
Get restaurants recommendation and reservations on the fly, public transport instructions up to the minute, bar opening hours and, if it is your thing – access to gay hookup apps to find out more about the local scene.
Mobile data is fast, cheap and available almost everywhere in Asia, so it is no wonder most travelers choose to stay connected and get off the beaten track (without ever worrying about getting lost). So why wait? Pre-order the best local SIM card now to have it waiting for you in Thailand when you arrive.
In Southeast Asia, there is often a digital gap between local suppliers and world travelers and getting around can seem difficult. Luckily, we found Bookaway, which enables travelers to find, compare and book ground transportation tickets online with outstanding user experience and a 24/7 support team that works closely with local suppliers.
If you want to simplify the travel planning process and make travel ticket booking easier – check them out before you travel.
No matter what your plans are in Koh Samui – it helps to have some kind of idea of what is going on, so here are our must-see attractions in Koh Samui you should not miss (if you can drag yourself away from the margaritas for one day…)
Top Highlights Of Gay Samui
Chaweng Beach
The longest and most developed in Koh Samui. For gay travelers, the area around Soi Lamdin (off Chaweng Beach Rd) tends to be the place to go. Everything from bars and restaurants to water sports rentals and umbrellas can be found here.
Many upscale resorts line the beach here, and you are a stone's throw from Chaweng Beach Rd, the center of Koh Samui's gay (and straight) nightlife. Head out of town to Maenam (or Mae Nam) Beach for a taste of Koh Samui prior to mass tourism, though luxury resorts are popping up even here, like the W Hotel Koh Samui.
Are you looking for some adventure while visiting the beautiful Koh Samui Island? Why not hop on an open-air 4×4 SUV that will take you to some of the island's unspoiled destinations? Kick off the adventure with a visit to the Wat Phra Yai or Big Buddha Temple, where you can make a wish. Marvel, at its design, incorporates the elements of animism, Brahminism, and Buddhism in its structure.
Then, make a stop at an elephant sanctuary where you can watch an entertaining show and enjoy a delicious and filling lunch before visiting other destinations like the imposing Hin Ta and Hin Yai Rocks, and Pra Buddha Teepangkorn. The best introduction to this tropical paradise…
There's no better way to get to know a country's culture than through its cuisine. During this class, you'll get a hands-on understanding of Thai cooking as you're encouraged to taste, smell, and touch the raw produce whilst learning how to balance spices and herbs within your dishes.
As one of the most popular Thai cooking schools in Koh Samui, SITCA's passionate and expert instructors will create a fun and relaxed environment for you to experiment in. As you cook, the instructors will also share with you their insight into Thai cuisine, culture, and history. Once you've worked up an appetite, you'll then be able to savor the fruits of your labor!
Go on a delicious adventure in Koh Samui with a relaxing picnic on a beautiful island. Away from the noise and Full Moon parties, you will get to see a more peaceful side of the area on nearby islands, with breathtaking rustic scenery, crystal clear water and clean, fresh sea air.
Head to the azure waters of Koh Tan for some light snorkeling before visiting Tan Island or Mudsum Beach, where a delicious picnic lunch awaits, with Thai and Western menu options, freshly prepared just for you. Indulge in a delicious meal of dishes such as papaya salad, fried rice, meat skewers, vegetable couscous, sandwiches, and cake or Thai desserts.
Feel your troubles melt away as you enjoy an array of relaxing treatments at Let's Relax Spa in Koh Samui. Pick one of many amazing and affordable treatments- from aromatic scrubs to aromatherapy oil massages and enjoy a moment of peace and relaxation that will leave you feeling refreshed and re-energized for the rest of your holiday.
A gay-owned café bar on Koh Samui, the RLT is a little oasis of escape on the beautiful island of Samui: a place where you can relax in sumptuous surroundings whilst indulging in healthy food, sexy coffee and lovingly homemade, seductive chocolates, cakes, and bread. They also offer beautifully blended, balanced cocktails served in a sublimely gorgeous décor, right in the heart of Nathon.
Koh Tao and Koh Nangyuan Snorkelling
Renowned for cerulean waters, colorful coral reefs and a myriad of vibrant fish, the small islands of Kho Tao and Kho Nangyuan provide excellent snorkeling day trip locations, away from the tourist crowds of neighboring islands. Ride the warm waves by speedboat to the first snorkeling stop at Koh Tao's isolated Mango Bay.
Explore the azure waters and work up an appetite for a beachside restaurant lunch before hopping back on board and heading to the emerald bays and shallow reefs of Koh Nangyuan, one of Thailand's best snorkeling spots. Finish the day with a 10-15 minute hike to the viewpoint offering spectacular views of the sandbar-linked island below.
Enjoy beach views as the sun sets before heading to Samui's bustling night market. Here you will get an introduction to street food from an experienced guide or 'foodie' and learn about all the fresh and meaty dishes from the locals. What better way could there be to get introduced to the incredible cuisine of Thailand?
Witness magnificent marine life, abundant coral reefs, and native fishes as you go to 2 diving locations. No diving experience is required as you will learn basic scuba diving skills before diving into the dazzling crystal blue waters of Koh Samui. Feel safe and secure with the guide of professional English-speaking instructors throughout the whole course, and undertake the adventure of a lifetime.
Songkran Pride Parade
Celebrating (LGBT) culture and Pride at the same time as celebrating the biggest water festival in Thailand, dubbed Songkran Festival, which takes place in April. Proudly walk with Pride and water guns around Chaweng Street and party the night away.
Hosted by Alpha Gay Resort, this new event is expected to get even bigger and better as word gets out and there is continued support from the sponsors and travelers. Koh Samui is always festive during Songkran season as large international crowd flocks, and this queer-spin-off event makes it just that much better.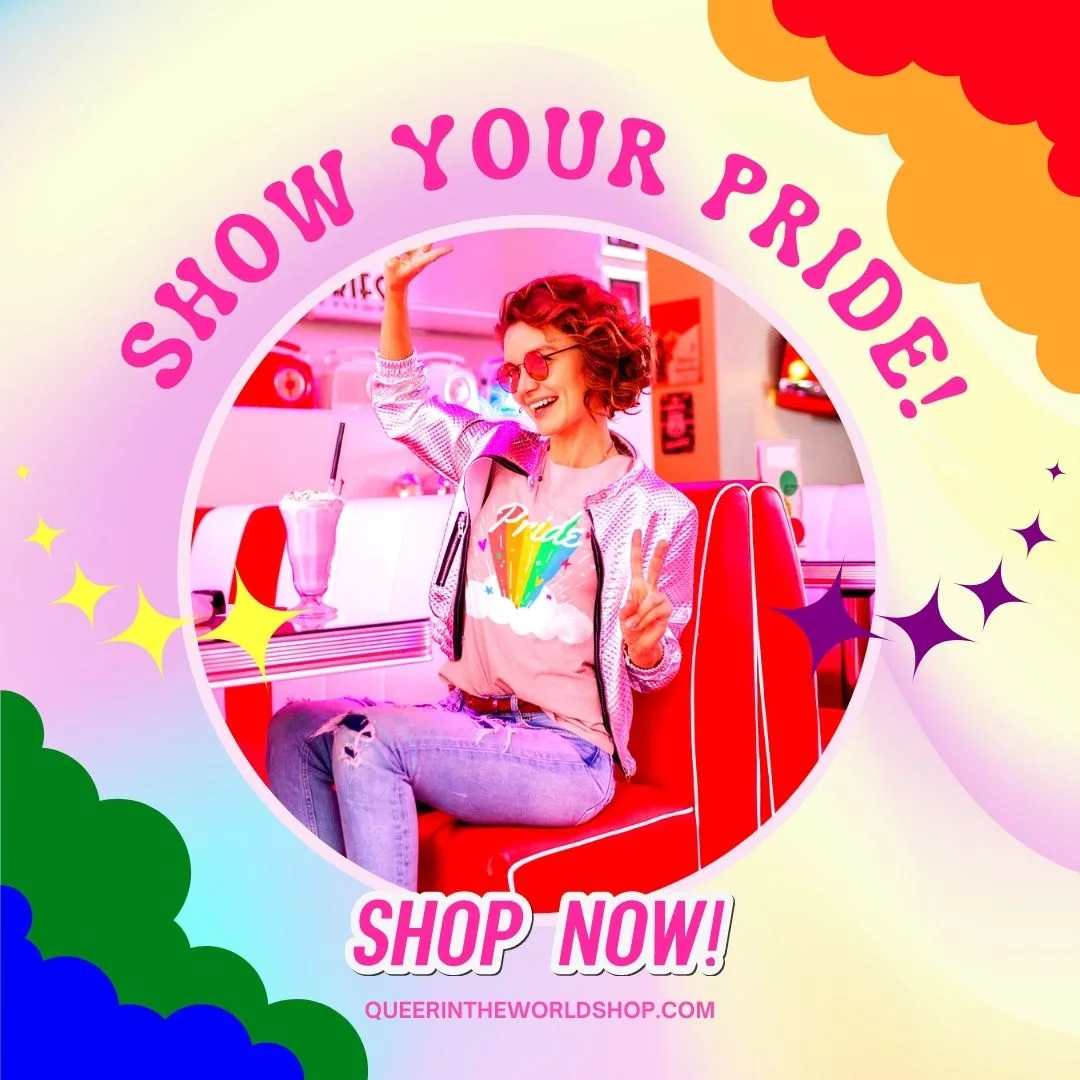 Gay-Friendly and Gay Hotels in Koh Samui
As a world leader in LGBT tourism, there are plenty of hotels and hostels in Koh Samui catering to every type of traveler – and it would be unheard of for any hotel or guesthouse to have an issue with a gay couple checking it.
Still, everyone likes to be surrounded by like-minded people, and as such, a few hotels in Koh Samui have cropped up as places for gay travelers to stay! Largely clustered around the Chaweng Beach area- with its gay nightlife – you can get anywhere on the island pretty cheaply and easily using ride-sharing apps, or sometimes with free hotel shuttles.
The following hotels in Gay Koh Samui have all had glowing recommendations from gay travelers in the past, but of course, there are hundreds of other hotels all over Koh Samui Island if these are not quite what you are looking for.
Prices are much lower than in Western countries for accommodation, so most travelers choose to splurge on a luxurious gay hotel in Koh Samui to stay in style. Whether you want a fun and social hostel, a cheap place to crash after a night of partying or a chic designer option to sip cocktails by the ocean surrounded by fabulous people – Gay Koh Samui has something for everyone!
And there is even an exclusively gay hotel to tempt you further…
The largest gay resort in Thailand and the first-ever resort on Koh Samui open exclusively to gay men. Alpha's unique resort is positioned on 6,400 square meters of land, securely surrounded by high bamboo fencing offering absolute privacy.
Beautiful lush, established greenery and massive native trees are integrated into the architecture, and the 30 newly built modern edgy rooms and villas will provide guests a getaway from busy city life to unwind, rejuvenate, be free and love who they choose. Guests can relax or socialize on sun-baking terraces surrounding the pool as well as plan their day's activities with help from Alpha's staff.
Meet & Greet opportunities over drinks and Alpha Private Island Tour is also available for anyone to participate in. A short walk to all the gay bars, including one popular one inside the resort, Alpha Gay Resort & Spa is the best place to stay if you really want to experience Gay Koh Samui. Not to mention it's easily one of the best gay-only resorts in the world…
Novotel Samui Resort Chaweng Beach Kandabur ☆☆☆☆
(Temporarily or permanently closed. If you know something, please suggest an edit.)
An elegantly designed Thai-style beach resort located at the Northern end of Chaweng Beach, near the hustle and bustle of Koh Samui's entertainment center. This beautiful 183-room hotel offers contemporary rooms, some with Gulf views, three restaurants (2 on the beach) and two bars, plus an outdoor pool, gym, beachfront sunloungers, and complimentary breakfast.
A funky, contemporary and oh-so-luxurious resort with 74 villas, all with their own private pools and infinite island views. Tranquil by day, electric by night, this happening accommodation has it all: chic, modern rooms, custom-designed beds and furnishings, Breakfast, valet parking, four fashionable bars, and two glamorous restaurants.
There is also an outdoor pool, tennis courts, a fitness room, and a spa. If the gay resort of Koh Samui does not appeal to you, this is another wonderful option – and a very gay-friendly hotel chain.
A luxury resort with a stunning fusion of traditional and contemporary, overlooking miles of sandy beaches, offering pool beds, sun loungers, and private cabanas. The vivacious suites and villas come with oversized beds, flat screens, rainfall showers, and private terraces or balconies.
Breakfast is complimentary, and is the use of kayaks, snorkels, and bikes. To complete the package, there is also a fitness center, massage treatments and a popular beach club with an infinity pool, bar, live music, and international dining.
A posh resort enjoys a spectacular hillside setting, overlooking a secluded bay just north of Chaweng Beach with an outdoor pool, swim-up bar, spa, and open-air dining.
The resort's luxurious villas and rooms are spacious, and all offer wonderful views of the ocean or lush gardens. Traditional Thai silk and furnishings impart a Siamese flavor, while the modern fittings ensure that guests experience every possible comfort.
A contemporary Thai-style house that combines the architectural style of the bygone era of King Rama VII and European holiday home design. Perched on a small hill facing the Gulf of Thailand, where the Famous Chaweng beach begins, Banyan House offers quality but, at the same time, is real value for money.
All nine rooms are decorated with a homely feeling and have en-suite bathrooms, and there is a lovely glass house coffee venue nestled amid a beautiful tropical garden. Owned and run by a cute gay Thai & English couple who live here with their four adorable, good-natured Basset Hound dogs that are kept in kennels.
A festive resort is known around the world as the one-stop party destination in the heart of Chaweng Beach. The beach club entertains resort guests and visitors every day with international DJs playing house music from 2 pm at the Party Pool and then on to the beach until 2 am.
With over 300 rooms in 3 categories, spread over the entire resort, they can provide you with a room that suits your budget and party requirements. If you want to be right in the middle of the action, this is the resort for you…
A labor of love of a French-Thai family who decided to follow their hearts and settle in a coconut plantation overlooking the bay of Chaweng. The Jungle Resor was built using traditional materials, following the natural landscape. Space, calmness, and privacy surround you making it ideal for a relaxing and rejuvenating break.
The rooms and villas are simple and classical, with refined decoration that offers a touch of romanticism and adventure and including a terrace where you may contemplate the breathtaking panoramic view over the Gulf of Siam.
Then there is the infinity pool, the perfect place to replenish your spirit as you float between the blue ocean and the endless horizon or happening bar with out-of-this-world sunset views. Affordable, trendy, cute and unforgettable.
Affordable and comfortable beach bungalows, each featuring a private balcony and garden. Life is easy and uncomplicated here; guests can truly relax amidst lush vegetation, or they can enjoy sunbathing on the beach, which is a few steps away, watching the sun rises over the Gulf of Thailand, and playing their favorite sports.
Close to the gay scene of Koh Samui, offering great value without unnecessary pretense.
A designed container hostel on Chaweng Beach offering premium budget accommodation for the traveler who loves to party and likes to get more friends. Decorated in a modern loft style with a fun outdoor orange swimming pool that you can relax and socialize in.
Spend your days lying on sunny bean bags and drinking at the Tiki bar with new friends. Not our first choice of gay stays in Koh Samui, but the perfect option for those on a budget!
Gay Bars and Gay Clubs in Koh Samui
With Thailand being one of the most gay-friendly vacation destinations in Asia, you would expect an incredible gay nightlife scene – and luckily, Koh Samui does not disappoint.
Depending on your mood, you can find anything here, from a relaxed cocktail in an upscale bar to an all-night dance rave surrounded by your queer family! If you're not sure where to start, head to the Chaweng Beach area, near the Boxing Stadium, where most of the gay bars can be found.
Your best bet is just to wander past, check out the crowd and Happy Hour specials on the boards outside and make your decision on the spot. The Koh Samui gay scene here starts to get busy around 10 pm and goes well into the early morning, with a mix of tourists and a few locals. For most gay bars in Koh Samui, flip-flops and tank tops are the uniforms of choice.
One unique feature of any night out in Thailand is the ladyboy cabaret bars, which are a wonderfully seedy, sparkling and fun form of entertainment you will either love or detest.
Thai society is generally more gender-fluid and open to trans people or ladyboys than almost all other cultures, and its katoey, or the 'third sex', has been a focus of the nation's nighttime entertainment for generations. We have recommended a few of our favorite spots – but you could also visit one in Phuket, Bangkok or Pattaya.
This all being said, the gay nightlife in Koh Samui is certainly smaller and more laid-back than these other destinations and more likely to complement your trip than to be the focus of it.
Gay Bars In Koh Samui
A modern gay bar enjoyed by locals and tourists who are looking for a low-key party vibe. The affordable drinks are made strong, the staff is very friendly, and there are plenty of chilled places to relax even when it's busy.
There is even a fun video jukebox setup leading to an eclectic musical range covering Lounge to Charts, House to 80s and everything in between. A solid option for a night out, and one of our favorite spots in Gay Koh Samui.
The Tailor Shop
(Temporarily or permanently closed. If you know something, please suggest an edit.)
A calm, welcoming and easy-going lounge pub for gay guys, gay girls, and their friends in Chaweng – next door to the Emerald Green Men's Club Gay Spa. A unique bar a bit different than elsewhere in Thailand, where you can mix and mingle with quality drinks, and music, play a game of pool and enjoy the air conditioning.
The owner, Beng kept us well entertained and ensured a safe and hassle-free environment for everyone – so there was not a rent boy onsite. There is a daily Happy Hour from 6 to 9 pm.
K Club
(Temporarily or permanently closed. If you know something, please suggest an edit.)
The only host boy bar in the Chaweng Beach area draws in local Thai, foreign expatriates, and tourists. K Club never seems to be too busy but is a popular spot to organize a massage with one of the boys or to get ready to party through the night.
The buy 1 get 1 free Happy Hour on cocktails from 7 pm -11 pm certainly helps add to the appeal, but the staff are somewhat seedy and will bother you endlessly even if all you want is a drink. Massage services are offered upstairs at the Together Massage & Spa.
A jazzy gay bar/cocktail lounge is proposing a relaxed night with some of the best mojitos in town. The decoration might be reminiscent of a 19th-century brothel and a little too bold for our taste, but the service is extraordinary, and the mojitos as good as we found in Cancun or Puerto Vallarta.
There are nightly drinks promotions from 6-8 pm, making Samui Mojito Lab the ideal meeting point for drinks and conversation early in the night.
The Alpha Gay Resort Poolside Bar
Who needs to wait for the night to start hitting the cocktails? This magnificent poolside gay bar complete with sun loungers and gorgeous boys at ALPHA Gay Resort & Spa is our favorite way to spend a day mingling with the gay company. The bar is open from 11 am-7 pm, and the public can also use the swimming pool from 9 am to 8 pm. If you are lucky enough to be staying here, you can use it 24/7.
Relax with signature cocktails like the Homojito and Cherry Bottom poolside, order off the excellent food menu or come for their exclusive gay men-only, clothing-optional Pool Party every Monday, Wednesday and Friday. All members of the LGBT+ community are welcomed only for a pool party on the 1st Saturday of the month. Otherwise, it is exclusively for boys.
Other Gay-Friendly Nightlife Options In Koh Samui
The only craft beer brewery in Koh Samui, Thailand, offering a relaxing bar within the brewery, the perfect place to enjoy tasty real ale. The beer comes directly from the vats to your glass, not from a keg, and there are friendly staff and passionate owners.
A bit out of the way, and not necessarily gay-popular, but for those with a passion for microbrews or looking for something a bit different, this is a great choice.
An iconic bar with an iconic view, WooBar delivers WOW by day and by night. Whether you're taking in the views of the northern coast of the Gulf of Thailand or chilling with DJ sounds, innovative lighting, and nibbles, this is the place to be. Trendy, beautiful and utterly unforgettable – especially for sunset or later into the night.
A world-class beach club is known for its lush surroundings, global cuisine, funky beats and sunsets like nowhere else on the planet. Perched on Lipa Noi, the island's sunset-facing beach, soak up the sun on luxurious day beds while enjoying lunch over creative cocktails or head here for their famous Sunday brunches or Rose Saturday events.
Our favorite sunset spot on the island, settle in to enjoy a meal on the Jungle Club's comfortable, colorful bean bags situated on one of the open wooden decks or choose a more traditional setting under the main straw dining room.
Sip on one of their signature cocktails and watch the island illuminate as the sun goes down while listening to a wide selection of music covering everything, including Reggae, Jazz, Blues, and all the latest tunes. Pure perfection.
The premier beachfront dining, party and chill-out venue in Koh Samui – and popular with everyone: gay, straight or unicorn! Every Wednesday and Friday, there is a Beach Party with International DJs playing Funky House Music from 2 pm to 2 am.
There are also fire displays, live saxophone and percussion. On Party Days, there is a FREE BBQ-Buffet for ARKbar guests and customers.
Every afternoon there is live music at the swimming pool with a swim-up bar and great food and drink specials. At Akbar, you can; party all night, escape from reality, have fun, play hard, enjoy yourself, meet people, eat great food, drink cocktails or 'buckets' on the beach, chill at the swimming pool, listen to funky-house music, meet girls, meet boys, meet girls & boys and party party party!!!
A legendary Koh Samui super-club, found in the center of Chaweng, the buzzing beach nightlife Cool tunes, beautiful people and a mega-party atmosphere make this the prime venue – and the Green Mango is renowned for its iconic treehouse design, a huge open-air space featuring multiple bars and spacious dance floors, reached via wooden bridges passing over the Mango River.
The rustic Green Mango design is inspired by the nature of the club's island setting and is complemented by the latest sound systems, creative lighting, and contemporary music to produce one of the world's most distinctive nightclubs.
Big screens, pool parties, giveaways, live shows, and games keep you entertained between sessions on the dance floor, and a range of drinks specials keep you going all night long.
Directly opposite Green Mango, Sweet Soul is the place to go for a dark, sexy, soulful dance with an energetic and electric crowd – and a particularly large gay crowd.
The party spills out onto the street between Sweet Soul and Green Mango and continues into the night – a free-flowing space of hedonism and fun. We loved the diverse crowd, international music, and total dedication to the celebration of dance, culture, and people.
A ladyboy cabaret show in the heart of Chaweng Beach with 45 minutes of fun shows filled with laughs, singing and dancing every night at 8.30 pm, 9.30 pm, and 10.30pm. Entry costs 250 baht, including your first drink.
Don't plan on buying more than one drink, but this is a uniquely Thai experience, and the make-up, discography, and choreography were rather impressive. An amusing way to start the night!
A glittery and very risqué cabaret offers one-hour cabaret shows featuring ladyboy entertainers every night at 8 pm, 9 pm, 10 pm, and 11 pm and attracts a mixed clientele of gay, straight and everything in between. Admission is free, but you'll need to buy at least one drink.
Expect plenty of Whitney Houston, Lady Gaga, Madonna, Britney Spears and more from beautiful performers in revealing costumes – and a healthy dose of crass humor and sensational dance routines. Look for the giant illuminated image of the Eiffel Tower between Soi Bar Solo and Soi Green Mango on Chaweng Beach Road, though Paris this is not…
Man Massage and Gay Spas

in Koh Samui
Don't care about the sights, want to recover from a night out or simply want to take advantage of high-quality gay spas in Koh Samui? Then why not get a sensual male massage in Koh Samui – there are plenty of options!
Koh Samui's award-winning best quality day spa offering man for man massages and body treatments. Relax with a sophisticated quality massage and body treatments designed for men in their chilled, clean and comfortable Chaweng Spa. Various packages are on offer, all provided by professionally trained gay Thai masseurs in singles or couples massage rooms.
There is an innovative seasonal menu, frequent specials, quality oils, creams & scrubs – and, most importantly, excellent and friendly service. What better way to melt away the stress of your busy life and truly enjoy your holiday?
Samui Men's Spa
(Temporarily or permanently closed. If you know something, please suggest an edit.)
A gay massage parlor in Koh Samui with mixed reviews. We had a pleasant experience, especially in terms of price, but we have heard otherwise from other readers. Positioned near Laem Din market in Chaweng, head here for a range of aromatherapy, body scrubs and massages for men, by men.
Remember, you can choose your own guy – if you like – or have him chosen for you. There are private rooms, cold drinks, coffee, and hotel out-calls available to suit.
Alpha Gay Resort & Spa Massage
This fabulous gay spa is part of the offering at Alpha Gay Resort, the only gay hotel in Koh Samui. Thai and oil massages, body scrubs, facial treatments, and waxing are the most popular options here, all provided with exceptional service by cute gay and professionally trained Thai masseurs. The private treatment rooms are basic but relaxed.

Gay Saunas

in Koh Samui Thailand
While the gay nightlife in Koh Samui can be a lot of fun, the gay sauna scene has not kept up, and currently, there are no options available for some quick and steamy action. If this is a big consideration for you, focus instead on the huge variety of saunas in Kuala Lumpur or gay saunas in Bangkok.
Prostitution is neither legal nor strictly illegal in Thailand and is, in part, tolerated and regulated. As a result, prostitution is common throughout the country, and rent boys are common here. Be careful and use it at your own risk. Given the police attention it can draw, we think it is better to stay away from this completely and stick with good old fashion 'free' fun when exploring the Koh Samui gay scene.
Some gay cruising takes place in the gay area of Chaweng beach, and, more prominently, around the Khanom Ferry Terminal area, where several gay men are searching for fun. It is not particularly safe, however, and I cannot recommend it. Better to stick with the gay hook-up apps in Koh Samui, of which Grindr, Blued (the Chinese version of Grindr) and Hornet are the most popular.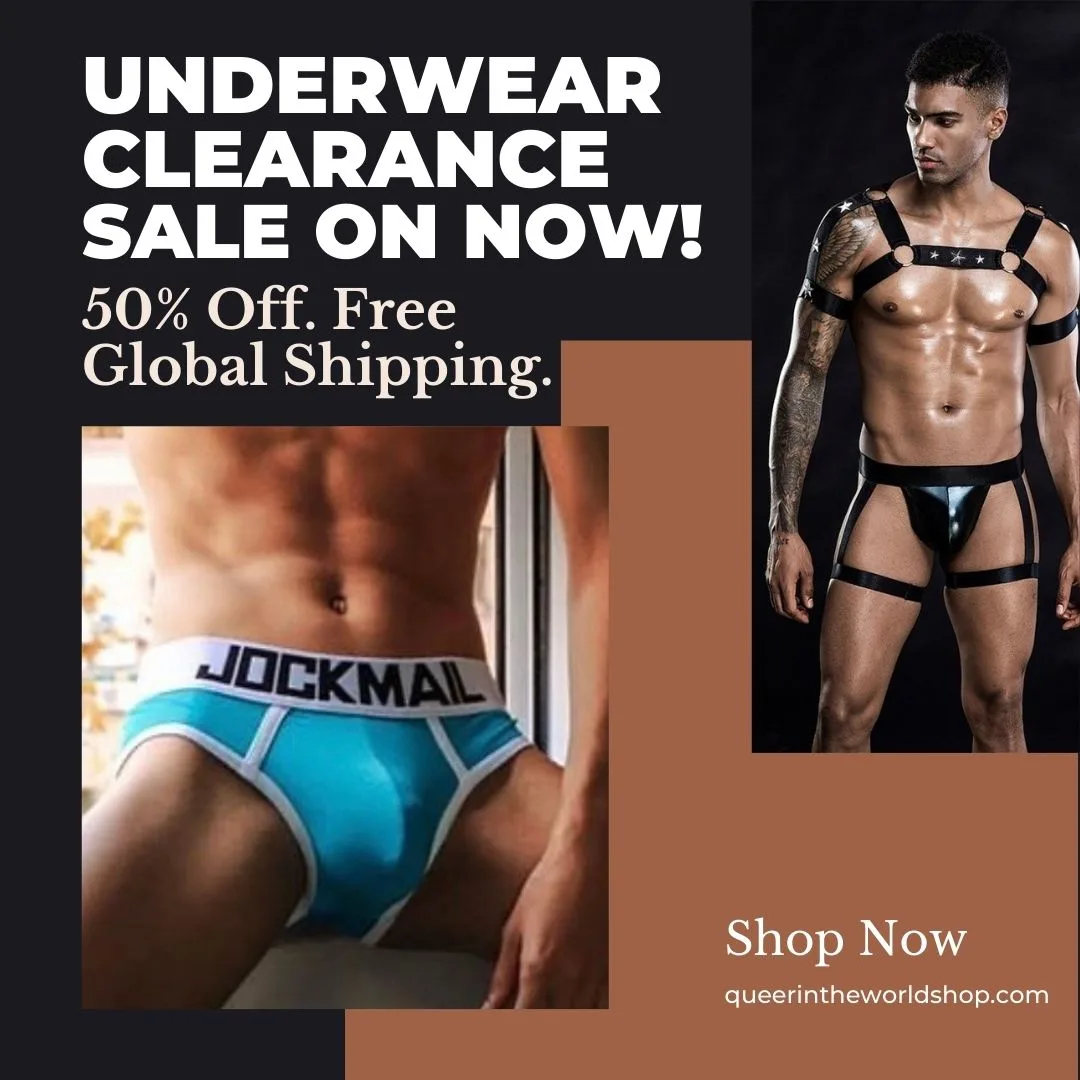 Gay Map Of Koh Samui
Finding it hard to envisage where everything is Gay Koh Samui? Hopefully, this queer-centric map helps where we have marked all the bars, clubs, parties, hotels, saunas, massages and more will help you stay in the spot best suited to you!