Gay rompers or playsuits, whatever you choose to call them, are the perfect attire for summertime fun. (And just to clear up any confusion: a romper is a kind of jumpsuit; the difference is that rompers are short while standard jumpsuits are the full-pants variety).
Casual but stylish, rompers are easy to wear and easy to look good in, and they are very much en vogue nowadays – so much so that even CNN covered this emerging fashion trend a few years back.
While these outfits have been in the mainstream fashion compendium for decades, first coming into common use early in the twentieth century and then gaining popularity as women's beach attire mid-century, the romper is really having a moment right now in the world of fashion. This is especially true of the "male romper" – that is, the increasing acceptance of this type of garment by men of all sexual persuasions.
But we all know the gays know how to turn a lewk honey, and so we have collected together our favourite gay rompers to have you looking fierce and fabulous the next time you head out of the house.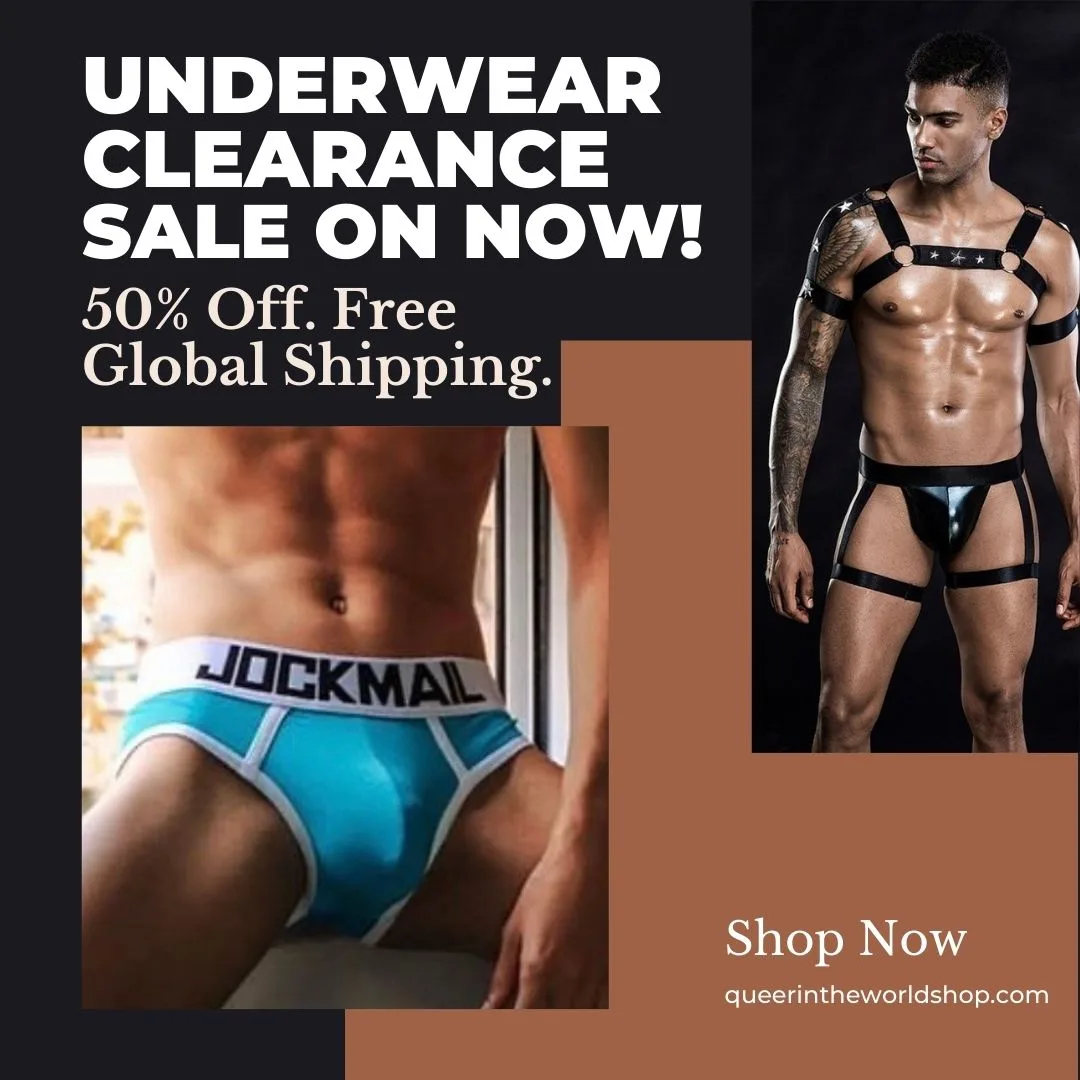 What better way to kick off the list than with this? Show your pride with this fetching romper suit, which represents the colors of the rainbow as worn on the gay pride flag, and is suitable for any occasion be it a casual night out on the town, heading to a fabulously queer festival like Milkshake or Mighty Hoopla or just hanging out with friends.
Looks great on any body type/size and is super comfortable. Full-sleeved, with a round-neck collar and made of a fine polyester/spandex blend. An easy go-to if want to wear something that makes an impression, and also shows your support for LGBTQ rights and equality.
Be proud of who you are, and wear that pride with this stunning gay romper.
With its dashing black on white print design, it's no wonder this item is so well-reviewed. In fact, we'd almost defy anyone to not look good in this fabulous streetwear, especially if you're headed out to the beach in Gay Puerto Vallarta or Sitges or some other such fabulous setting.
This gay romper is so snazzy, in fact, that it would make the perfect go-to for those who are less fashion-conscious to have in their wardrobe. And since it comes in sizes S all the way through 5XL, there is little excuse to not have this as part of your summer collection.
Say you just want to make a simple statement and don't want to feel too "dressy?" This one is what you need. This is one of the more understated gay rompers on the list, which is what makes it so dapper.
A very tasteful choice of streetwear, especially if the vibe you're after is one of nonchalance. And that kind of carefree attitude has a certain appeal all its own, a certain kind of easy confidence that is so irresistible.
Who isn't a sucker for paisley? This fun romper is absolutely lavish in its decoration, beautifully colored and featuring an abstracted ornamental boteh-inspired design.
It's the perfect selection for any summertime casual get-together such as a backyard barbecue or casual drinks out on the patio, especially if you have your eye on a certain someone and want to impress without looking "dressy," if you get our meaning. You really can't go wrong with this fashionable casual outfit.
Other uses? A pride festival (of course!), cocktails on a boat, or doing your grocery shopping on a Saturday morning… because honey, there is no reason not to look this fabulous 24/7!
It doesn't get more casual than this cute hooded pajama romper. If you're a fan of lazy leisurewear – of having it both ways with comfort and style – then we've saved the best for last with this list. Look good, feel good in this fun garment.
You have a choice of black, blue or light pink. And it isn't just nightwear: you can wear it out for nice leisurely stroll, to the mall, or any other casual environment. But more importantly, you'll feel adorable in it.
Even if it is not for you, it would make a fabulous gay gift for that special queer in your life!
Black is a flattering if austere color on most people, but this outfit livens it up a bit with a stylish leaf pattern. The result is a modish romper that smartly combines black and white to give off a chic au-courant vibe: refined and yet somehow understated at the same time.
The leaf pattern subtly evokes a summery tropical theme without being ostentatious – perfect for gay holidays in places like Phuket or Mykonos. Or if you are not heading on vacay anytime soon, it would still be an excellent choice of evening wear for say, a trip to the local gay bar down the street or a downtown stroll.
Similar to another item previously mentioned on this list, yet completely different in terms of aesthetic and style sensibility. You'll be hard-pressed not to make a good impression in this charming outfit.
This one is a bit more subdued with a quieter thin-stripe design, and it is available in gorgeous navy, black, or white. This is what to wear if you're in a more sedate kind of mood and just want to look good while enjoying a party or event without being too flashy.
This lovely floral print romper is a great choice if you want to wear something that makes you feel darling, tender. and gay.
The suit's design features a positively gorgeous harmony of color with vibrant blossoms of red and blue on white, with violet accents, creating an exquisite balance of serenity and passion as represented by these colors. This will be your romper of choice for when you want to be pretty and show the world your softer side.
Available in both silver and gold, this is certainly one of the swankier little numbers on our list, and proves that all that glitters is gold… unless it is silver of course!
It is a selection probably tailored toward more formal outings – say a summertime outdoor cocktail party, for instance, or for any get-together that has a more decorous atmosphere. It's also a fine choice of attire for when you just want to feel a bit more swish without having to sacrifice comfort.
Both versions of this gay romper suit feature a gorgeous sheen that looks positively fabulous in any lighting situation, and it is made of good-quality material that is comfortable to wear.
Form-fitting and utterly fabulous, it would also make an excellent addition to your outfit rotation on a gay Atlantis cruise or for a fun night out while staying that the gay resorts of the USA.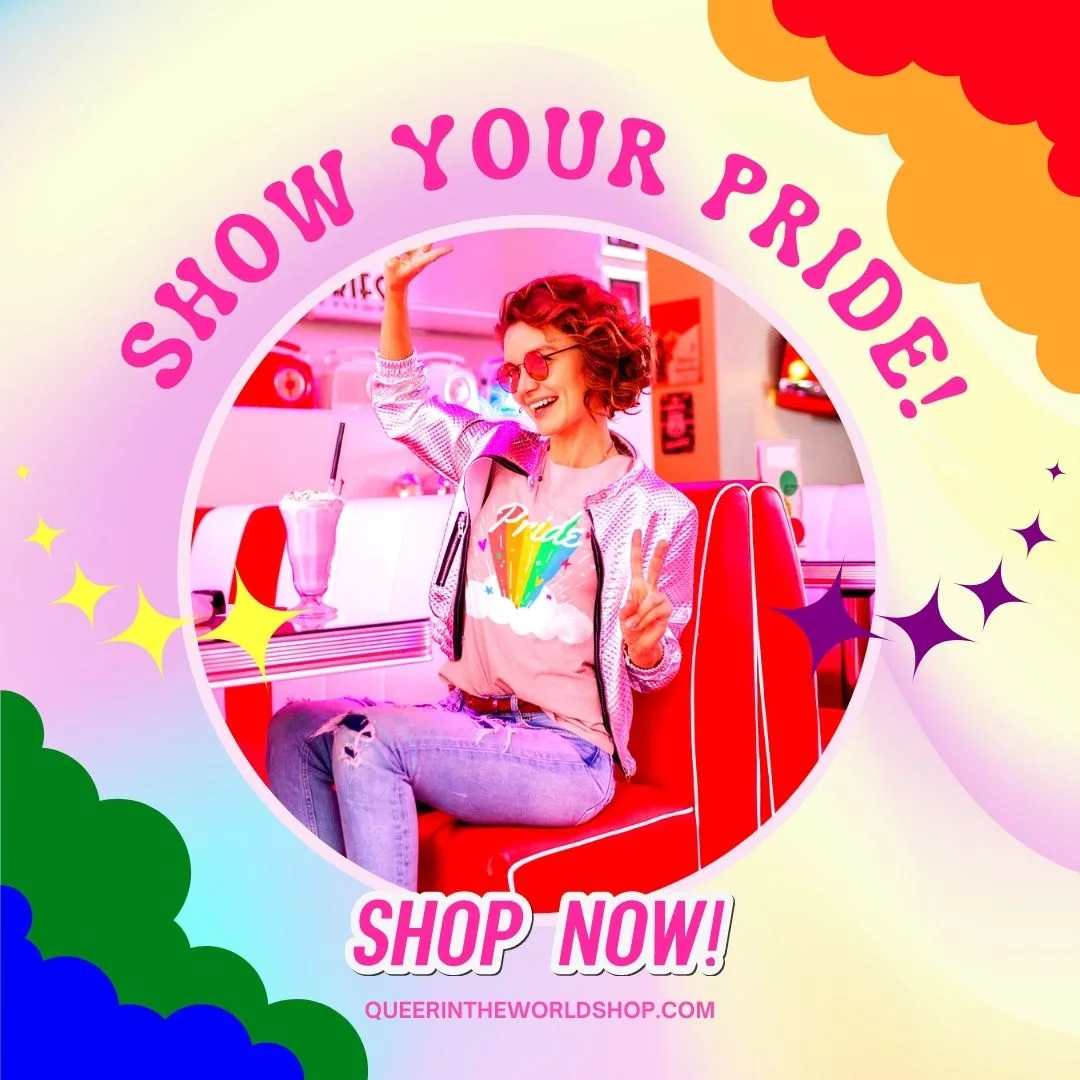 Fun and casual yet smart, this outfit gives off an unmistakably chill vibe. It features a stunning tropical/Hawaiian print design that makes attractive use of complementary colors against a subdued off-white.
It makes for a very placid effect and perfectly captures that relaxed, summertime ambiance. This romper would be the perfect vacation attire for spots like Honolulu or Gay Fort Lauderdale, as it is just the thing to put you in that vacation kind of mood and leave the stress behind you. A beautiful item that belongs in any collection.
Ever go ga-ga for a cute sailor? Well, now you can make them go ga-ga for you with this adorable romper / gay jumpsuit. The striped pattern gives off a playful maritime/sailor aesthetic that is quite popular, as evidenced by the many rave reviews this product has garnered.
The perfect thing to wear for a casual fun outing or if you just want to have a fun and lighthearted evening with your friends. Or if you find yourself in a frisky kind of mood, then this outfit is the right choice as it gives off a playful, coquettish vibe.
This suit can be had in black, blue, patchwork black, and patchwork navy. Or take all three for your squad for the ultimate coordinated male festival outfit look.
A stunning tropical paradise themed garb. You'll look right at home checking out all those cute surfer guys in whatever vacation paradise you find yourself in. This outfit has a lovely tropical floral print pattern that really stands out with gorgeous, vibrant colors that really pop, especially in direct outdoor sunlight.
Studies have proven that what you wear has a direct impact on your emotional/psychological state, so set an easygoing mood with this beautiful romper whether you're on some far-away island or just out on the town.
This fun romper comes in green or rose. Both versions are much more interesting than just that however and are made with an alluring V-neck design that manages to come off both retro and modish.
The outfits are decorated with a more abstracted form of tropical print and both rose and green feature stunning use of color. This is a short-sleeve romper that is made from a high-quality polyester that is cool, breathable, and comfortable.
It is perhaps one of the most elegant items to be featured on this list of gay rompers and will look great in any setting or environment.
There's something amiss if you can't feel pretty in this, perhaps the most quintessentially feminine romper on the list. Whether you get this lovely outfit in green or rose, it is sure to attract all the attention you can handle no matter if you're at the mall, the club, or just a neighborhood gathering.
It features a gorgeous floral lace design and vibrant, eye-catching color with either color option. And that one guy you've been trying to get to notice you? Try this romper on for size and you'll be on your way to mastering the art of coquettish seduction.
And if it fairs, there is always all this other gay lingerie…
Do you need something that is just as appropriate out on the town as it is in the bedroom (or whatever room you like to have your fun in, you free spirit)? Then this is for you.
Gorgeous, trendy and most of all sexy, this steamy ensemble gives off just the right amount of randy and lets the world know that you are an adventurous sort, and is sure to attract the same kind of vibe whenever you wear it out.
Get it in blue or black. Or both. You can never have too many gay rompers.
We round out this list with what just might be the most playful romper yet. You can get this charming sleeveless casual playsuit in dark gray or blue.
It is made of a polyester and spandex blend, a quality fabric that is durable and comfortable to wear. This makes for excellent loungewear and is also suitable for casual settings like a Las Vegas Gay Pool Party or Elysium Hotelin the Heart of Mykonos. Casual things…
It's a great choice of romper if by chance you're feeling particularly flirtatious and would like to show off just a little more skin. You'll have little trouble getting attention in this fun little playsuit. A dashing outfit that will turn more than a few heads as you stroll about town – and who knows where a not-so-casual glance might lead?