Alive with glitter, laughter and endless possibilities – Santiago, Chile is a vibrant city that celebrates diversity in all its forms! Endless fun awaits those who come to embrace the inclusive LGBTQ+ community.
Home to some of Latin America's most important queer events, such as the celebrated Gay Santiago Pride Parade, Santiago has become an inclusive hub for those looking to explore their identity and share their experiences with like-minded people.
The city is full of varied venues catering to everyone from the theater-going crowd to clubgoers and beyond, providing a safe environment in which to let loose and have fun. Santiago is also a great spot to travel to if you love great weather, delicious food, and access to some of the most stunning historic sites in the world.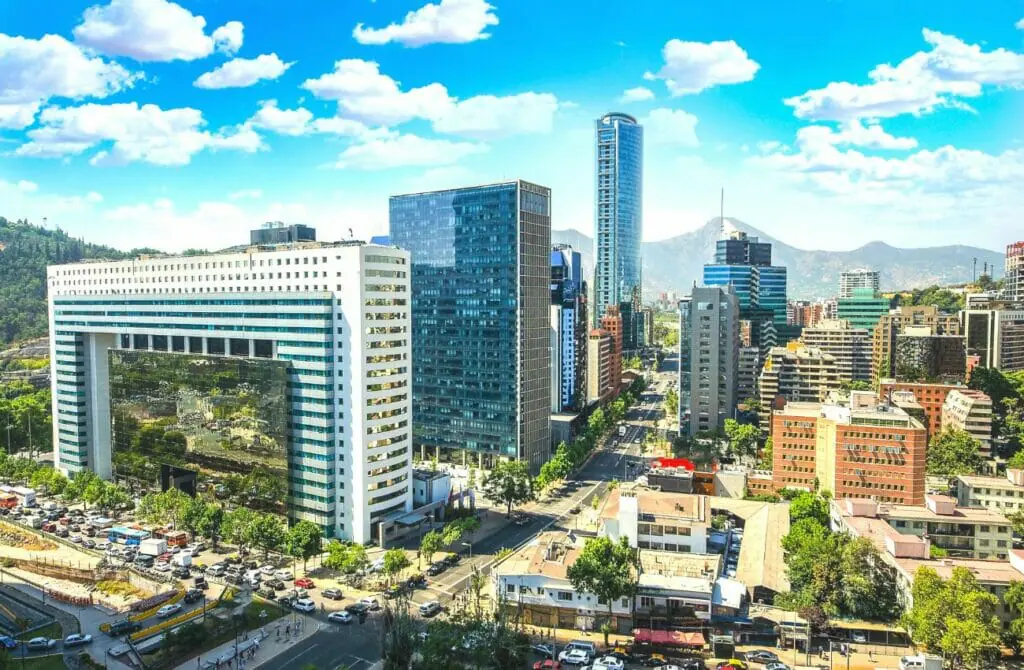 With massive, intricate cathedrals and some of the best Cabernet Sauvignon on the planet, and beautiful hot springs, there is something for everyone in this cultural hub. It can't be overstated how incredible this city is.
The capital of Chile is one of the largest cities in South America and a great place for gay travelers. Like many other large cities, there is a thriving LGBT+ community to explore. Particularly, the Barrio Bellavista is known for its Bohemian aesthetics and acceptance. While homosexuality was only recently decriminalized and gay marriage was legalized in 2022, most are not vocal and out.
Public displays of affection are typically frowned upon, but you should not fear violence while out and about. That being said, since Bellavista is known for proud queer people, you can be freer within that district.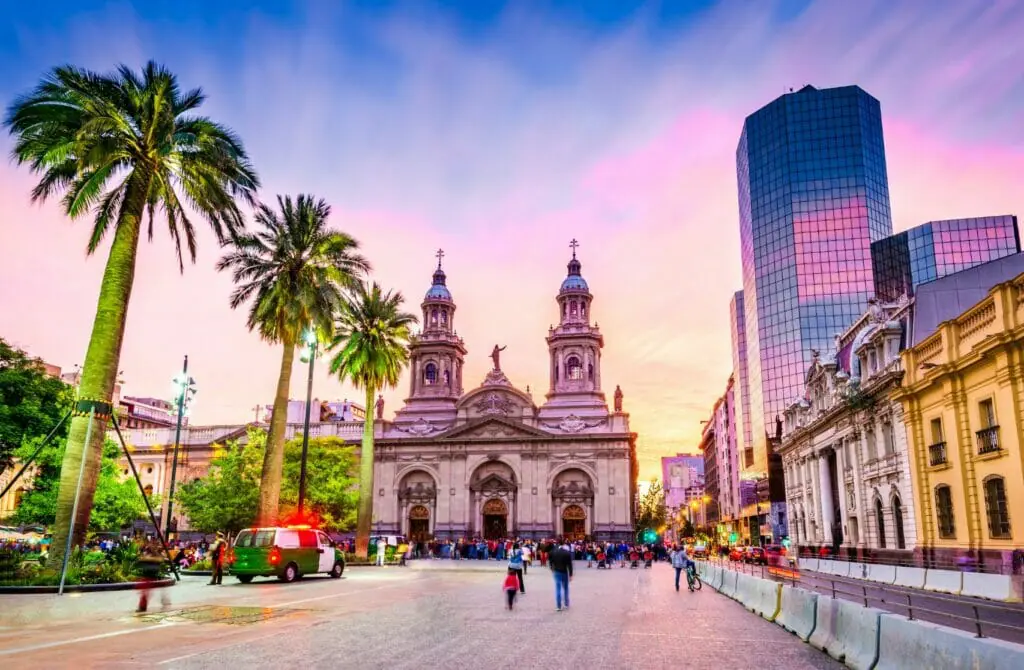 In addition, Santiago is one of the safest cities in South America. There is widespread policing and most areas of the city are well-lit and patrolled. There are, however, a large number of pickpockets due to the thriving tourism industry. Listen to your gut and follow basic international travel safety to make sure you aren't caught off-guard or stolen from.
If you take away nothing else from this guide, you should know that Gay Santiago is a fun and decadent city with a thriving queer scene. It has seen enormous growth over the last twenty years and is a fantastic spot to travel. This capital city is full of culture, parties, and exceptional food to explore.
Any guest will feel at home and love every second they are in this city. Santiago, Chile is truly a must-see for any world traveler and this city is a treasure waiting to be uncovered.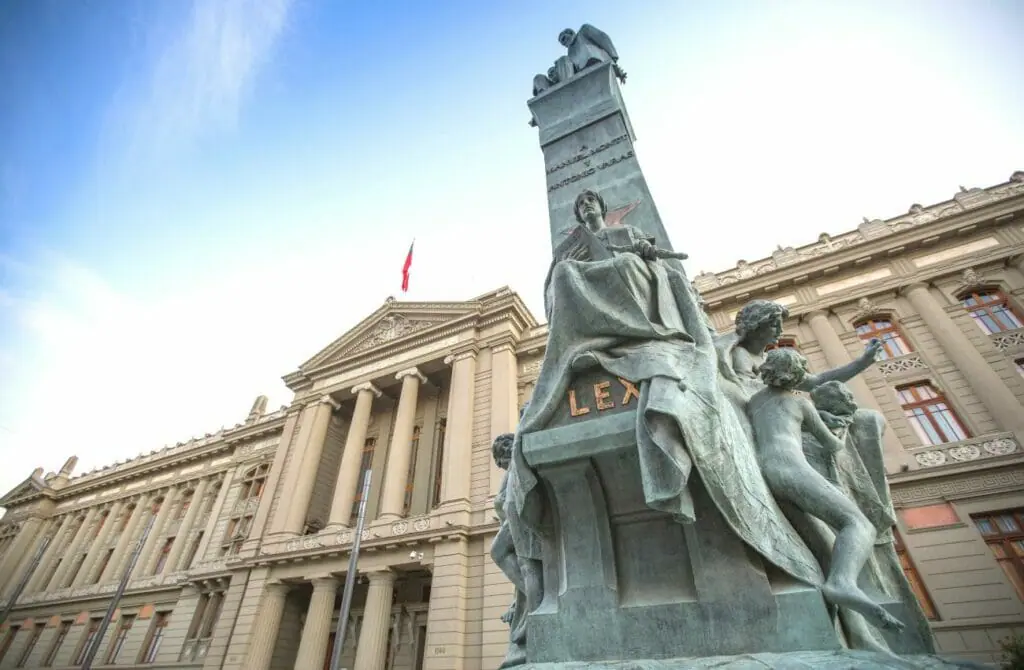 Top Attractions In Gay Santiago
As a new visitor to Gay Santiago de Chile, there are plenty of things to see and do, regardless of your sexual orientation. One of the best ways to experience any new city is to visit some of its most iconic landmarks and attractions, including visiting historical monuments, museums, and art galleries. We also love gazing at architecture up close, exploring parks and gardens, sampling the local cuisine, visiting local markets, and attending cultural events such as festivals, concerts and shows.
As the capital of Chile, you will find no shortage of things to do while out and about. The city is thriving and vast, meaning you can find something around every corner.
Even as the out-and-proud queer we are, we still love to just explore the city and its culture in the same way as everyone else. Doing so allows us the opportunity to learn more about the city and its people and gain a deeper understanding of the local culture. As such, these are our favorite must-see attractions in Santiago de Chile.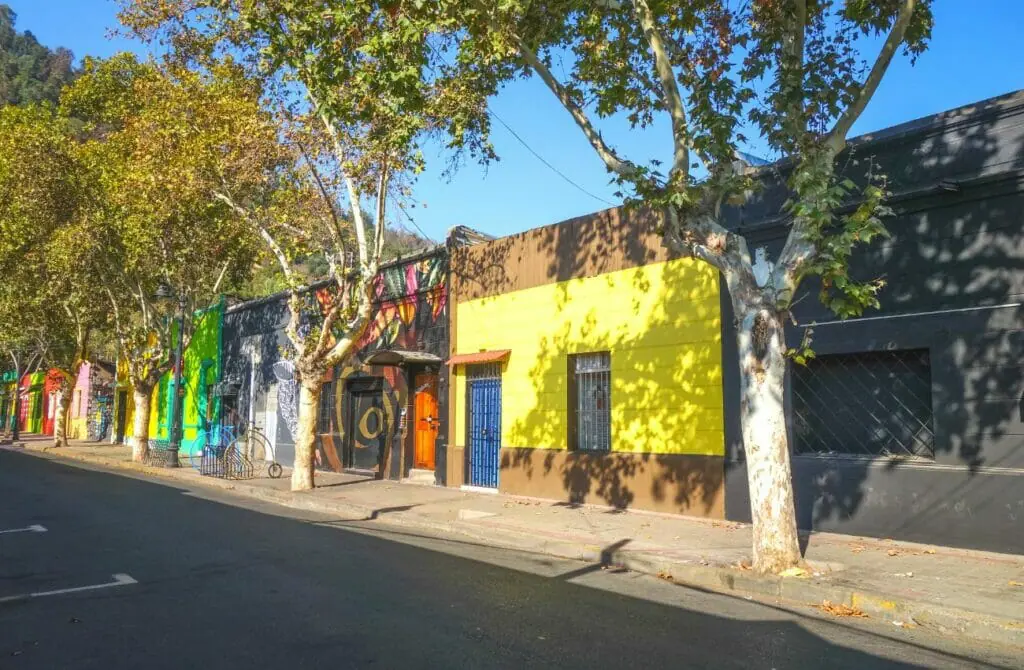 Museums And Culture In Santiago
Santiago is an amazing city for the museum and arts scene. The Barrio Bellavista is known for being home to a thriving arts scene and Santiago was also the home of famous poets. Here is a small selection of museums to visit.
Chilean National Museum of Natural History
First, on our list, this museum is perfect to start and learn more about Chile. Not only does this museum have broad information, but it also covers niche local history. It's a great spot to take the whole family and learn more about Chile as you plan your visit.
Museum of Memory and Human Rights
A bit more serious than the other museums on this list, this museum takes a look into recent developments in Chilean history. Specifically, this museum discusses the atrocities done by the government between 1973 and 1990 under Pinochet. It is a hard-hitting, impressive museum that brights light on a less talked about issue.
Chilean Museum of Pre-Columbian Art
If pre-Columbian indigenous history is more your speed, check out this museum. It has an extensive and unique collection, including an Incan mummy and other indigenous artifacts. Worth a stop-in if you are going to drop by Peumayen (more on that later)
Santiago Metropolitan Cathedral – This working church is the last in this section but it is one of the most famous spots in the city. Since it is still in use, you will need to follow the rules and dress code recommendations from the church before entering.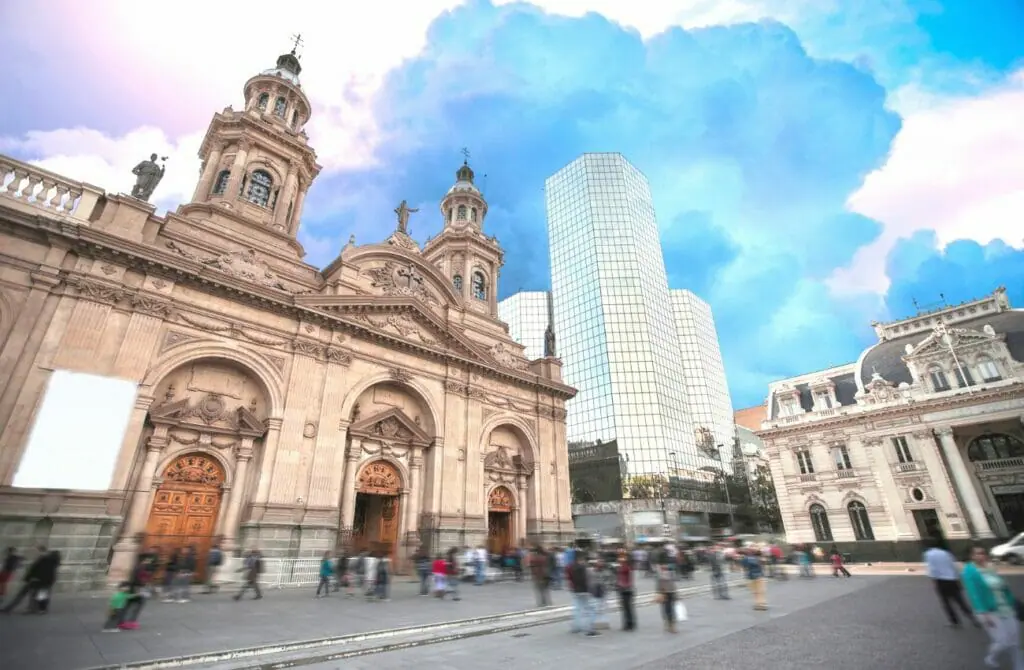 Restaurants And Food Tours In Santiago
Santiago is an incredible gastronomic city. From extensive street food to some of the best wines in the world, you will be eating well every day. There are so many great options to choose from, but these are our top four picks.
Within the Bellavista district, you can find one of the coolest restaurants in the city. Peumayen is a restaurant where the menu is based on the pre-colonial foods of the Mapuche, Rapa Nui, and Atacameños people. With an extensive wine and pisco list, you will never forget this visit as you enjoy a delicious look into what the first people of Chile ate.
Central Market
This historic market has been serving up seafood and other fares since the 1800s. It is a cultural landmark full of local businesses and artisans, making it a must-stop if you are looking for gifts and souvenirs, or just a delicious lunch. This market is packed with businesses, guaranteed to satisfy the most discerning customers. Plus you can find that rare gem – Indio picaros!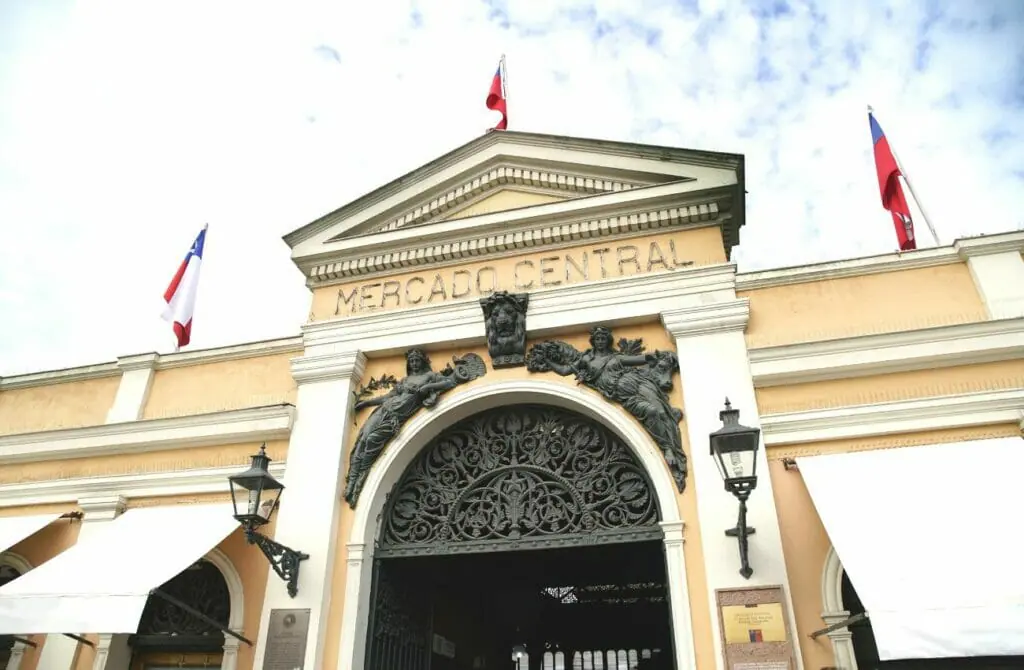 This local distillery specializes in pisco, a type of brandy only made in Peru and Chile. This brandy typically has a longer shelf life and rich fruit flavor and is often made in small batches. It is a local staple that you should not pass up while in town. It is rarely sold outside of South America and you could have the chance to try it for yourself!
This incredible winery is worth the 45-minute drive out of Santiago. First, it achieved the illustrious Wine Legends list and was the first South American winery to do so. In addition, they have put out 96-point wines every single year and are in a stunning venue. This winery is a 140-year-old manor that has a hotel and chapel on-site.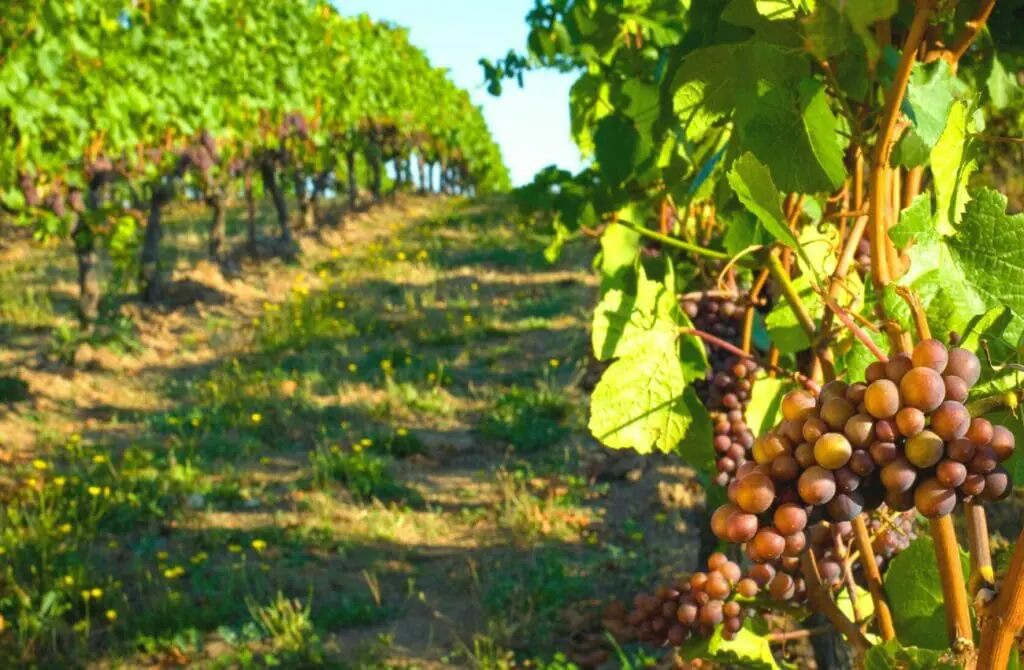 Natural Attractions In Santiago
Santiago is also home to some of the most beautiful natural wonders in South America. With access to hot springs and nearby hiking along with wildlife to see, you can find countless things to do. Here are two of the highlights we recommend.
The Chilean National Zoo (at the base of Cerros San Cristobal) is a fantastic spot for groups of all ages to enjoy. They have a large collection of unique animals, but it is also still small enough to enjoy over a day.
One of the big perks of being near volcanoes is that there are countless hot springs. This is only one of the many tours you can attend that take you around the lovely Colina Valley and get you access to some of the most beautiful springs on the planet.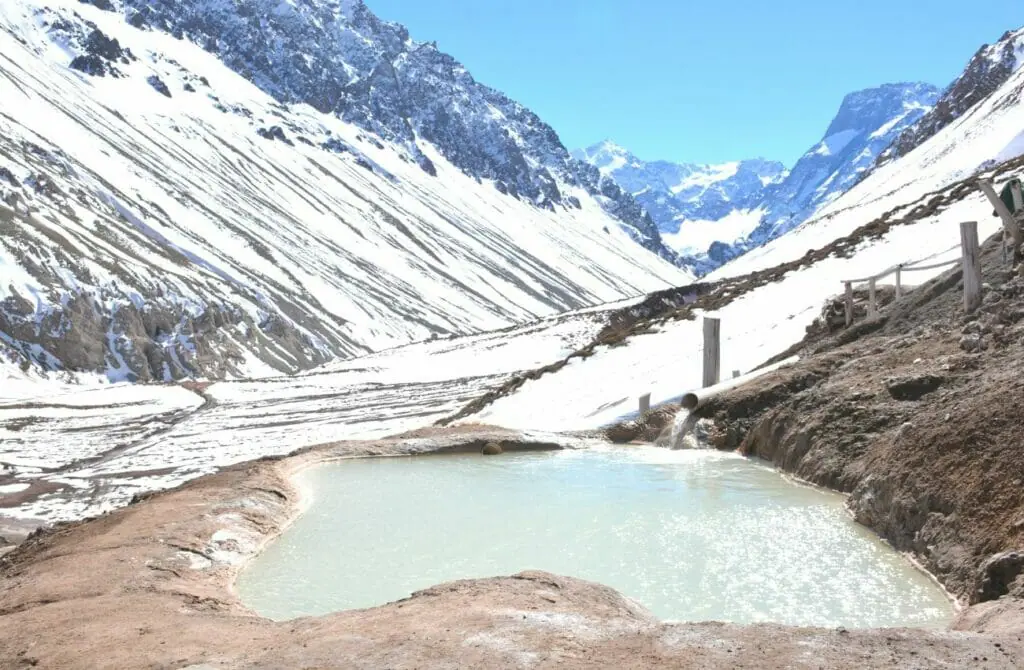 Shows And Venues In Santiago
This is a sleek, stylish venue for all of the greatest concerts. From pop hits to gritty rock and smooth jazz, you can find a little bit of everything. This venue is one of the most popular in the city. They also feature drag shows and plenty of pride events throughout the year.
Santiago a Mil International Theatre Festival
This festival happens every January and is one of the best places to see unique and intriguing theatrical performances. It is an international festival, so you could see faces from all over the world as they put on cutting-edge performing arts.
Teatro Municipal, National Opera of Chile
Another great spot to see formal shows, the National Opera of Chile is a beautiful venue that you should at least drop by to see. The exterior is a stunning example of colonial architecture and is a historic building to boot.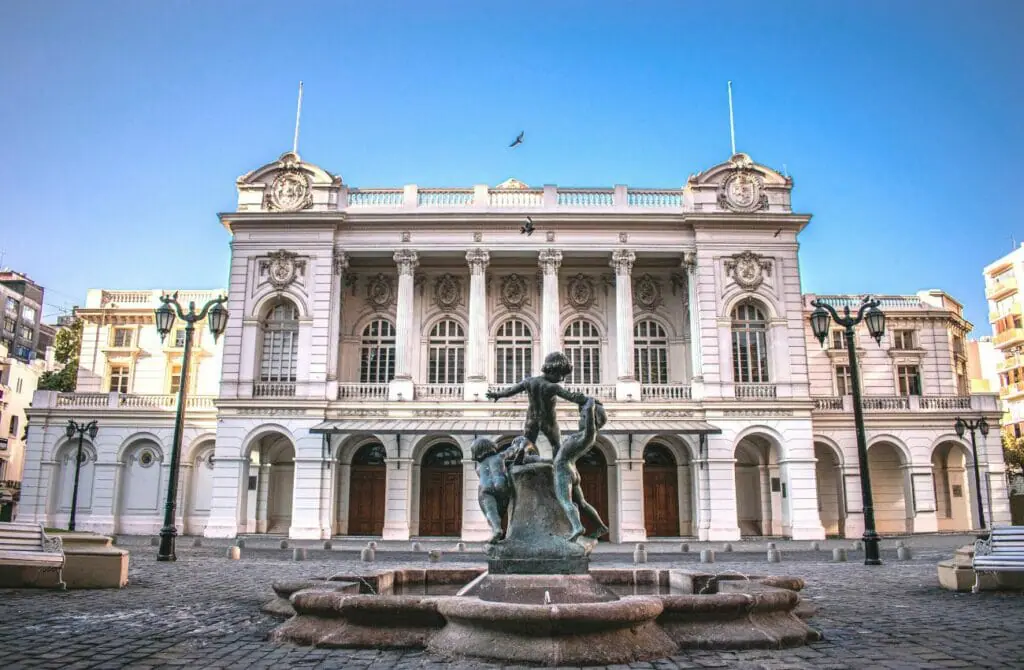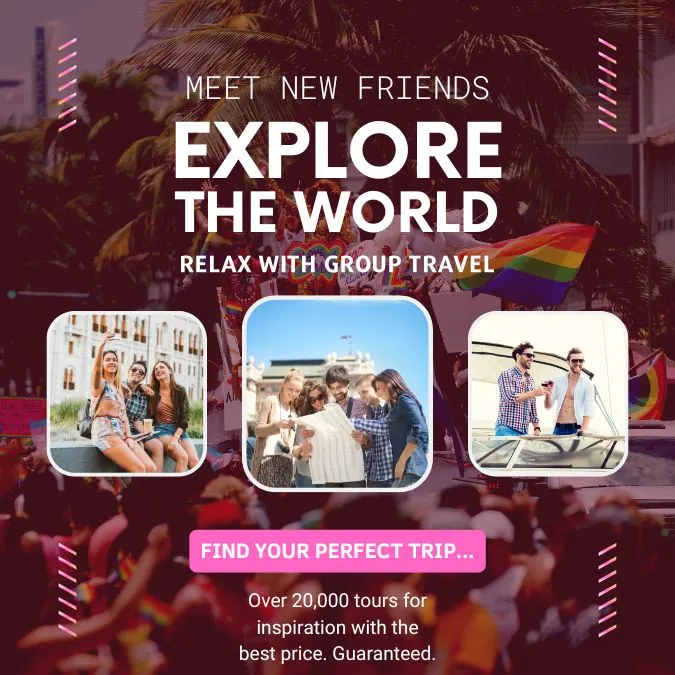 Santiago Pride Parade
Santiago Pride Parade, also known as the "Marcha del Orgullo" is the big daddy of all gay pride events in Chile taking place annually in June, and honey, you better believe it's worth attending! This parade brings together the entire LGBTQ+ community of Santiago, Concepción and Valparaiso to celebrate their love and unity in the face of adversity (well, almost, each city hosts their own parade simultaneously which is pretty beautiful!)
It's actually the fourth-largest party in favor of the queer and fabulous in all of Latin America. It's right up there with Mexico City Pride, Sao Paulo Pride and Buenos Aires Pride, and let me tell you, those two cities know how to throw a shindig!
Get ready to show off those fabulous gay pride shirts and rainbow flag-waving skills as you march down the streets with your LGBTQ+ family and friends, surrounded by the roar of cheering crowds and the beat of vibrant music. And let's not forget the unforgettable energy and love that fills the air, making you feel like a true part of the community.
But wait, there's more! Santiago Pride Parade is not just a parade, it's a whole week-long extravaganza, filled with parties, concerts, and events that cater to all members of the LGBTQ+ community. Whether you're in the mood to dance the night away or engage in meaningful discussions about LGBTQ+ rights, there's something for everyone at Santiago Pride Parade. So, pack your bags and get ready for a wild and unforgettable experience that will leave you with memories to last a lifetime!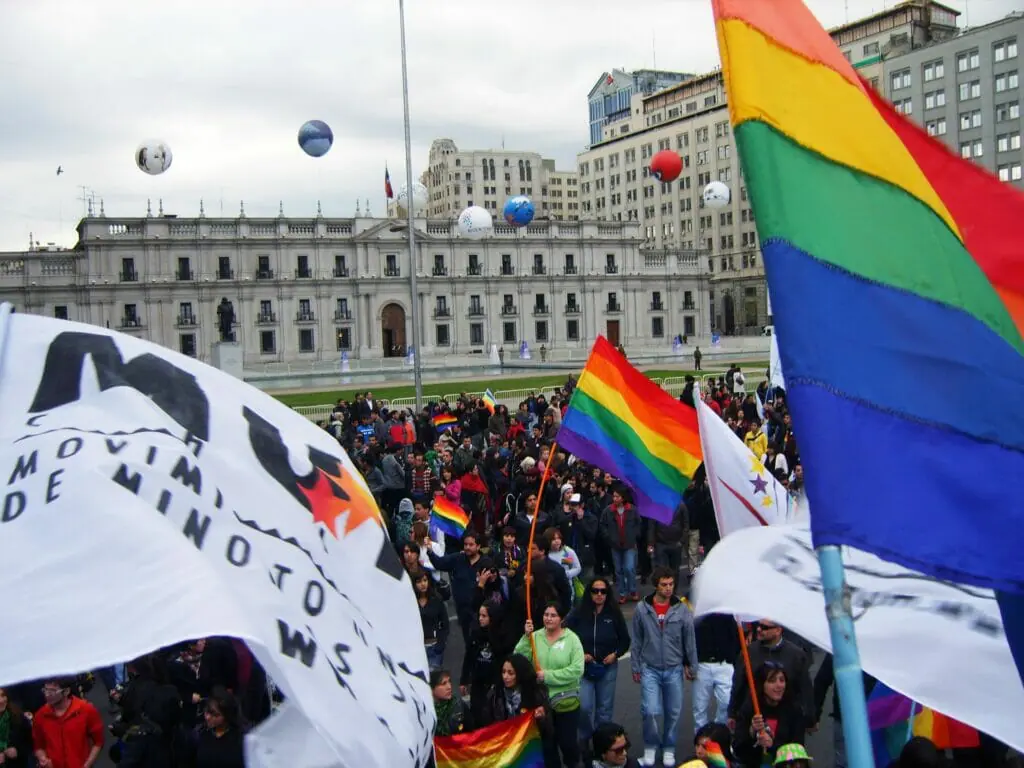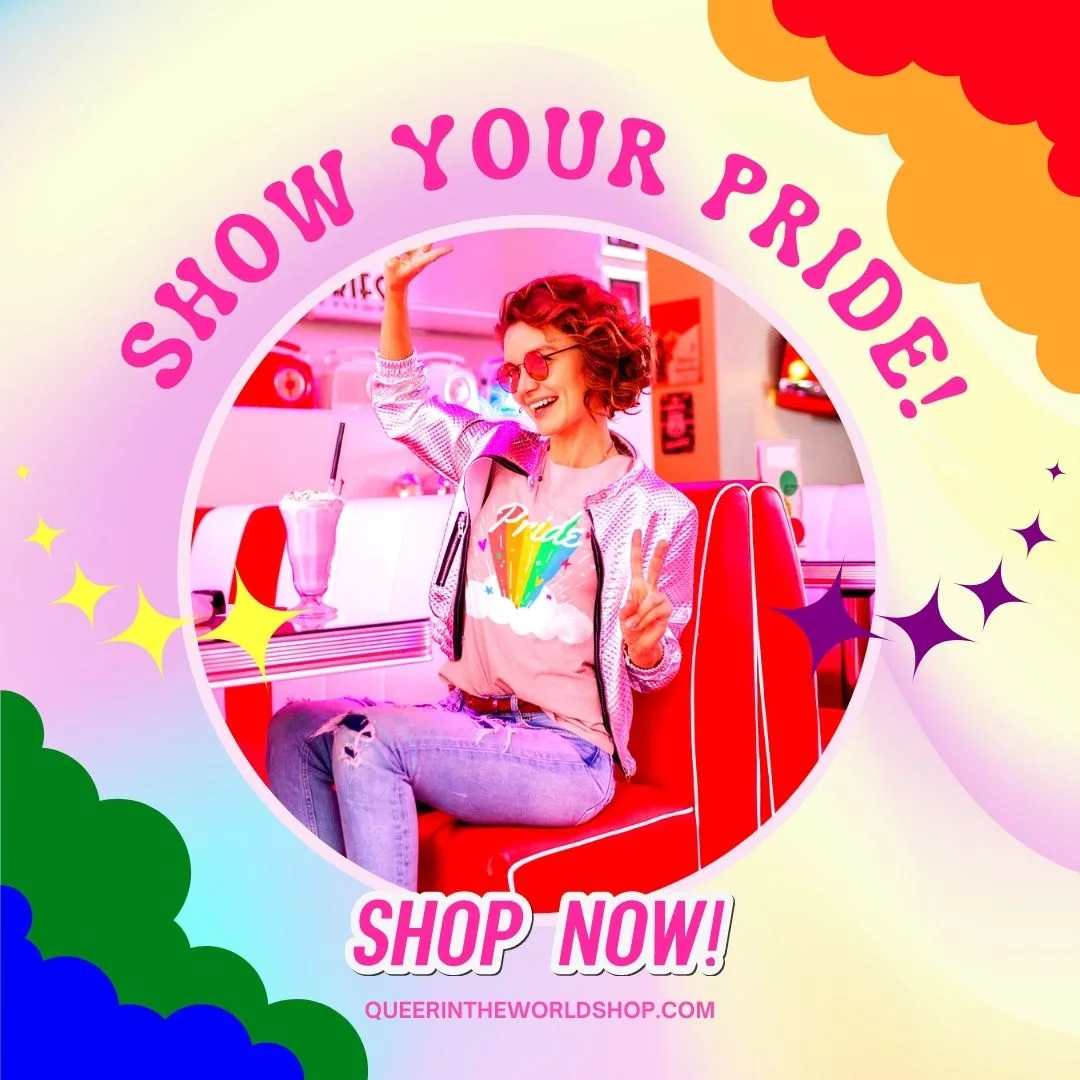 Gay-Friendly and Gay Hotels in Santiago
After a lively day spent exploring the fabulous queer community of Santiago, Chile – why not top it all off with an evening in one of its beautiful hotels where you can feel at ease. These hotels are key for a relaxing stay in Santiago and being near the historic gayborhood of Bellavista.
Needless to say, there are also hundred's more hotel and hostel options in Santiago if none of these suit your desired budget, facilities or area – but these are the best hotels according to other gay travelers and us. Whatever your needs are, Santiago has you covered.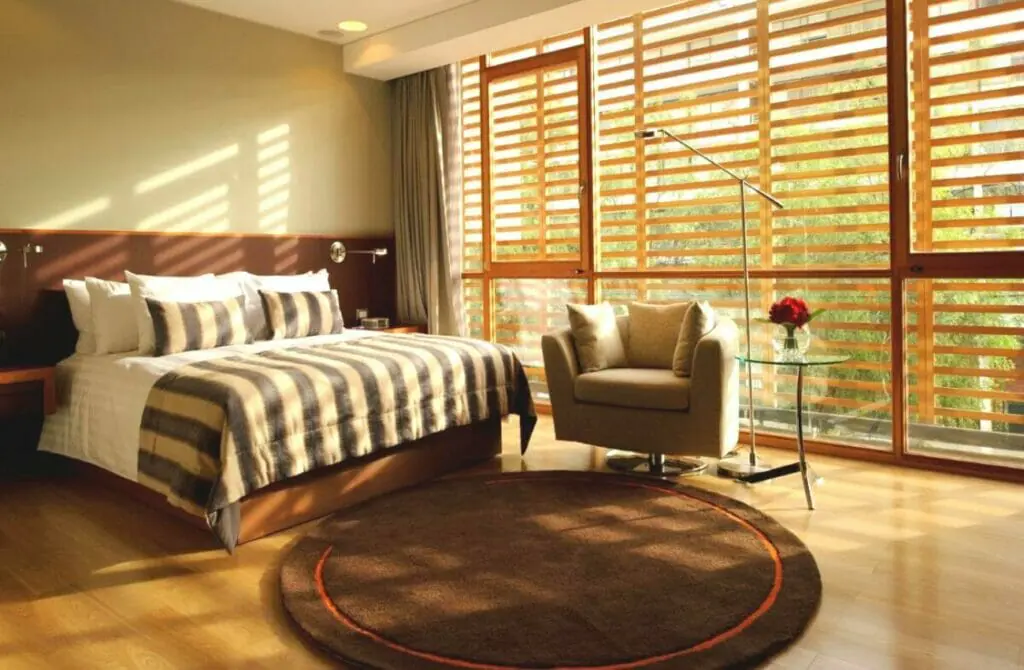 This picture-perfect resort has everything a guest could wish for. Not only does it have top-of-the-line modern rooms, but it also has free parking on-site, shuttles to all the major attractions and the airport, free breakfast, and even a poolside bar. There is also a full-service spa and two pools to explore.
Since this is a family-friendly resort, kids get to stay for free and all of the rooms are sound-proofed for maximum relaxation without compromise. While this hotel is a bit further north from Bellavista, it is a more relaxed alternative to other hotels in the heart of downtown.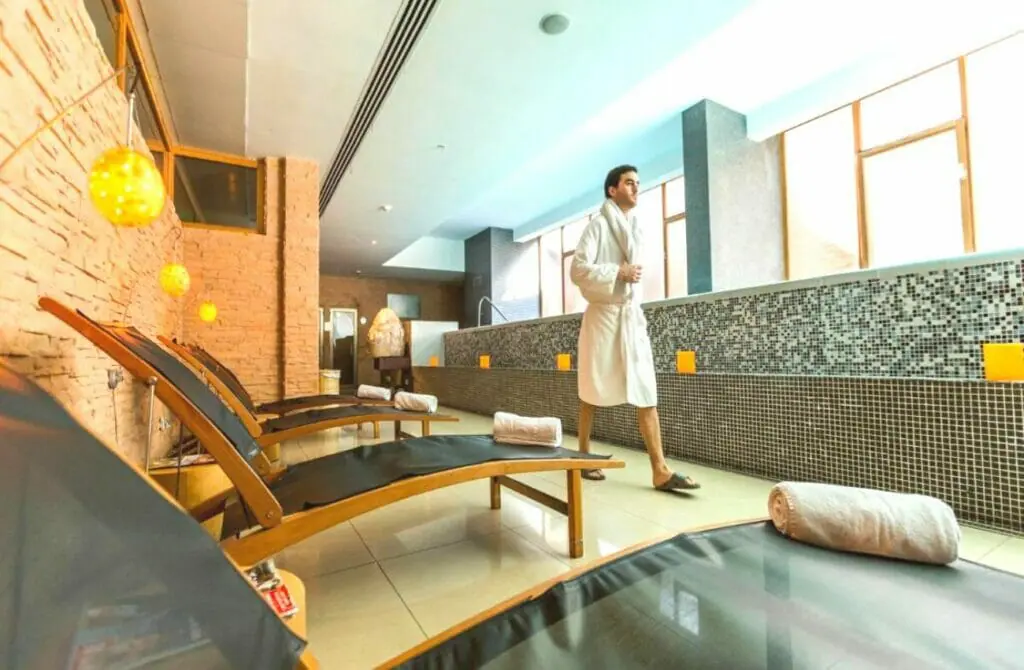 Located right next to a train stop and Bellavista, this hotel is a perfect gateway into all kinds of other attractions in the city. Right next to Cerro San Christobal and all kinds of other attractions, this hotel has luxury few can claim and access that is unparalleled.
The distinct style of this hotel is simply divine, with a chic black and white palette punctuated by the warmth of alluring tan hues. Its finely-crafted decor ensures that every corner exudes an undeniable plushness – creating an experience as beautiful to behold as it is comfortable. There is a restaurant on site serving international cuisine and a full-service spa to enjoy. All in all, a perfect spot to explore and relax while in Santiago.
This plush resort looks like something out of White Lotus with its stunning views, striking interiors, and unparalleled service. Featuring a rooftop pool and a 24-hour airport shuttle, this is the perfect spot for anyone who wants to hit the slopes or just kick back in this stunning locale.
There are sweeping views all over the city that cannot be beaten. In addition, since this is a Marriot-managed property, you can expect the same standard of service every time you visit. The company also has an explicitly pro-LGBT stance, so you can always feel safe staying at this site.
That being said, it is a bit pricier than comparable hotels in the area, so if you want a lower price tag, you should book at one of the many boutique hotels in the city, like our next pick.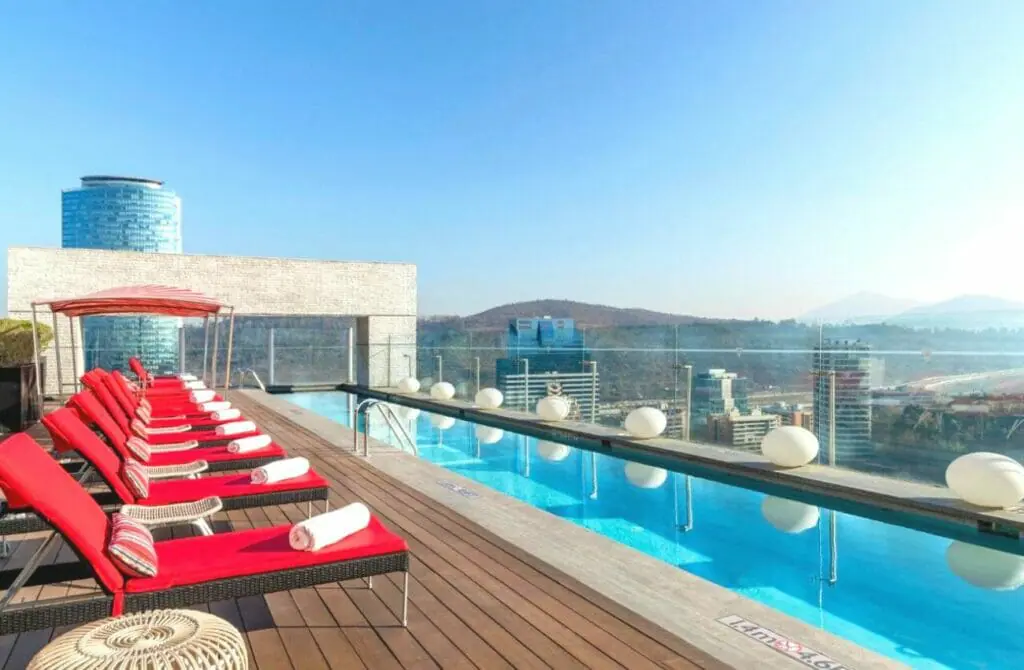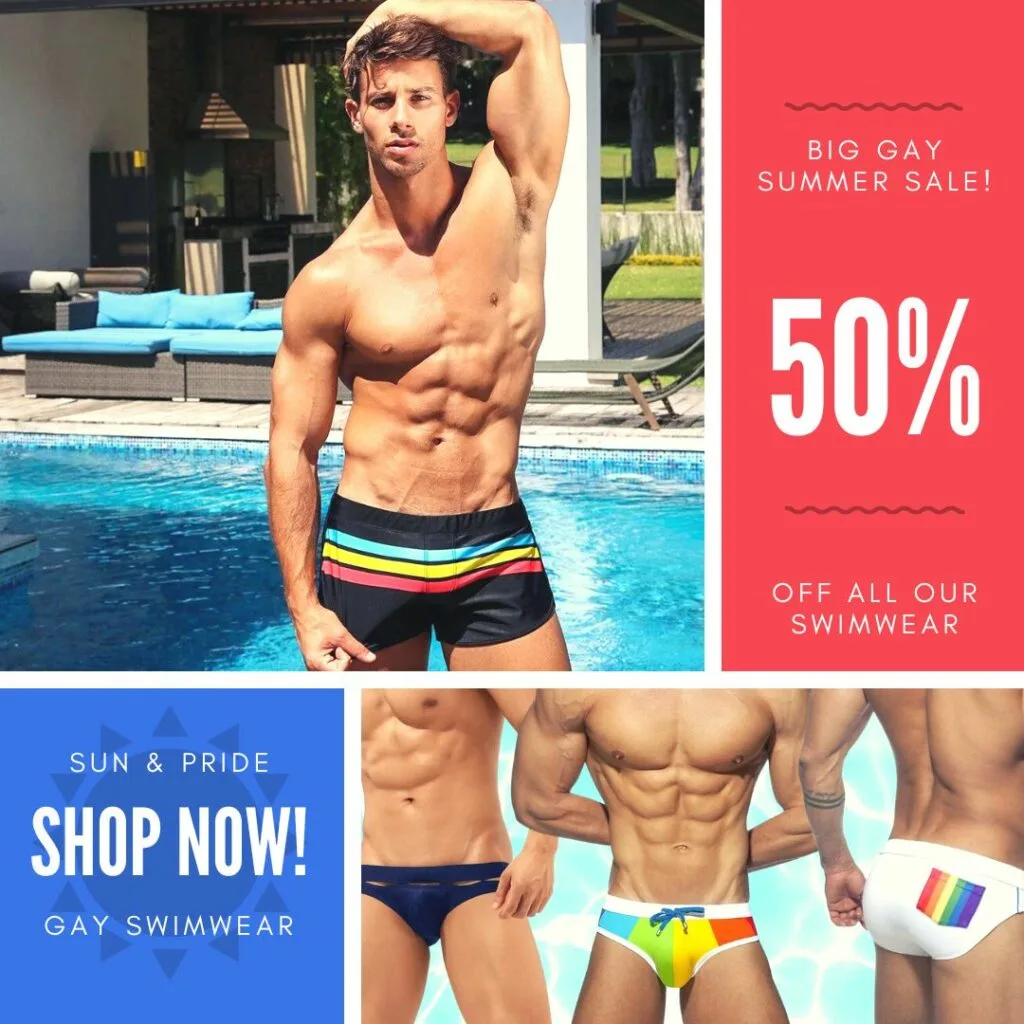 Hotel Boutique Castillo Rojo ☆☆☆☆
With a stunning red paint job, this family-friendly boutique hotel sweeps you back into the 1920s and all of its glamour. With fully updated rooms and a deep sense of style, this hotel is a great spot to relax and rejuvenate in the heart of Bellavista. It can be quite a romantic spot for couples as well!
They offer free breakfast, airport shuttles, and free parking while also being a nineteen-room hotel. Each room is lovingly decorated and still on theme with neutrals and subtle pops of color to relax in. Also, all of the bathrooms have rainfall showerheads so you can feel like you've just stepped out into a downpour for ultimate relaxation.
This bright pink hotel can't be missed as you approach it. The entire hotel is themed with 1920s art deco details and it is a moderate-sized hotel for whatever you need. Located within walking distance of Bellavista, this hotel is a favorite among gay travelers to Chile because it has just about everything you could need.
From the aesthetics to the rooftop pool, this hotel has it all. There are two restaurants on-site, two cafes, free breakfast, rain showers, and a ski shuttle making it a perfect launch point to get to the other attractions around Santiago. As a smaller hotel with under forty rooms, there is exceptional customer service and even more attention to every guest.
This hostel is right near Cerro San Cristobal and so many other great spots. Coming in with prices under $50 a night, it is a great choice for the traveler on a budget who wants top quality without the price tag. With a distinct wine-red exterior, this hostel is fun, exciting, and a perfect spot to meet fellow travelers and save money along the way.
This hostel is more geared towards a younger, college crowd, so while it isn't a great choice for families, it's a good option for the solo traveler or couples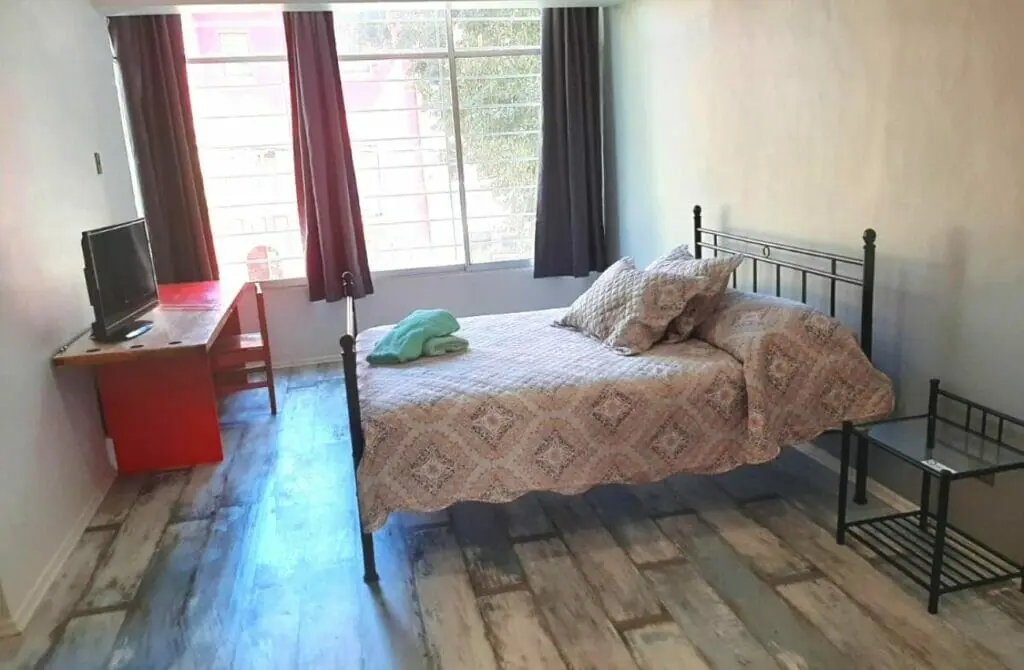 Gay Nightlife in Santiago
Exploring the gay and gay-friendly nightlife in a new city can be one of the most exciting and rewarding experiences while traveling – and Gay Santiago de Chile is no exception. Not only will you have the opportunity to meet new people and make friends, but you'll also get a taste of the local culture and learn more about the city's LGBTQ+ community.
The vast majority of gay bars are in the fun Bellavista neighborhood. This historic gayborhood is a hub of activity and there is no shortage of nightclubs to get lost in. In addition, the city has countless disco bars to explore all with the poppy aesthetic you might expect from the '80s-themed bars.
Going out and experiencing the queer and queer-friendly nightlife in a new city can also be a great way to break out of your comfort zone and try new things. Whether it's dancing the night away at a gay club or mingling with locals at a gay-friendly bar, you'll have the chance to make memories and create lasting connections.
So, don't be afraid to step out of your comfort zone and explore the gay and gay-friendly nightlife in Santiago de Chile. You'll be glad you did!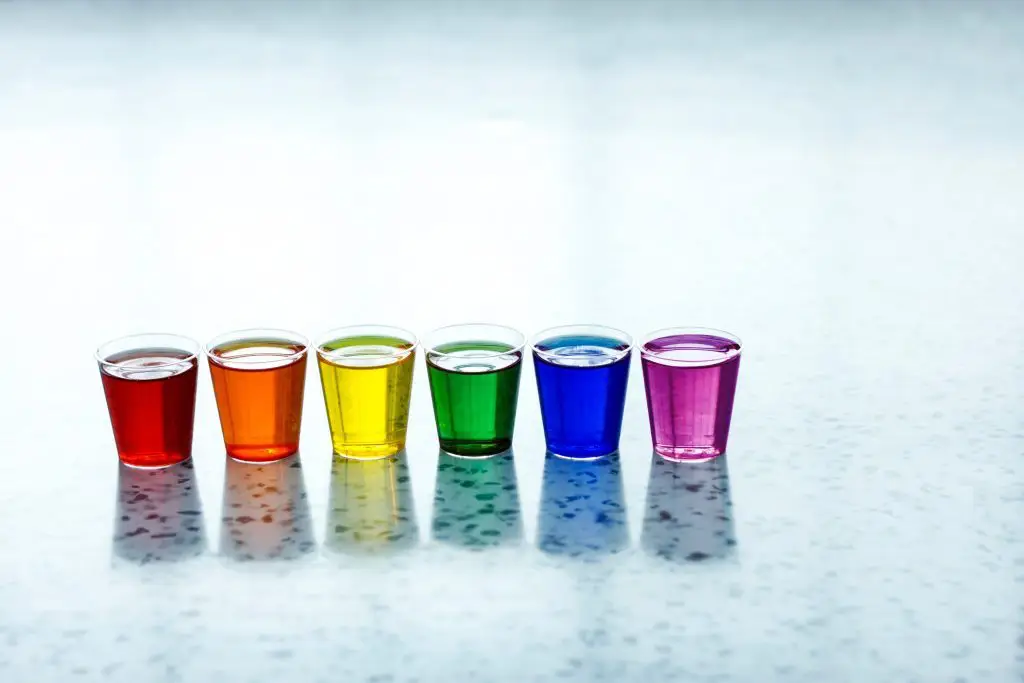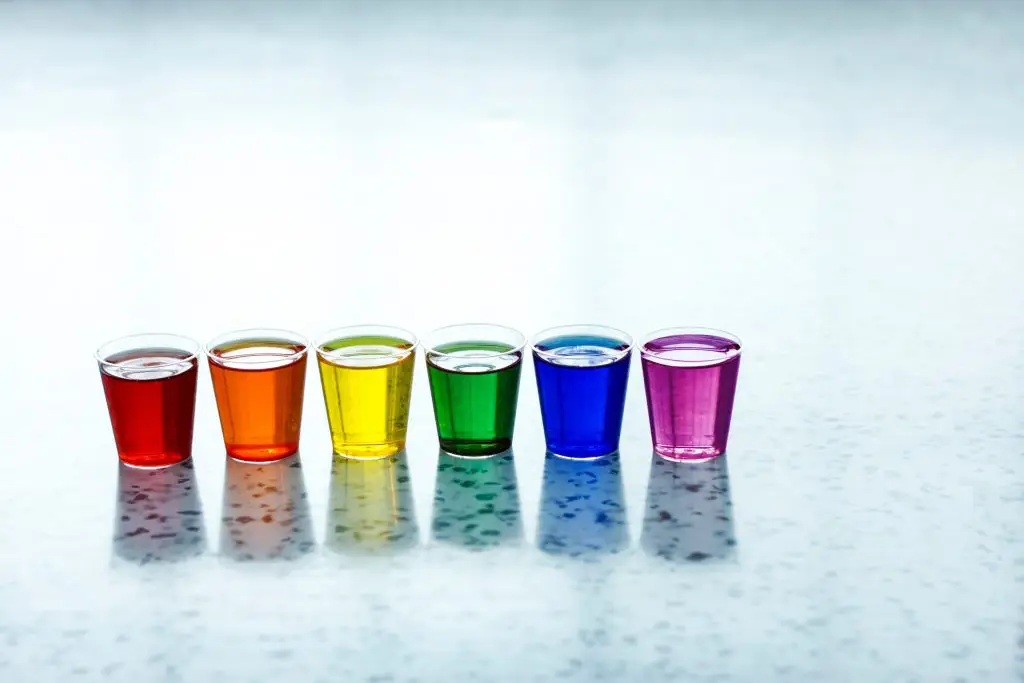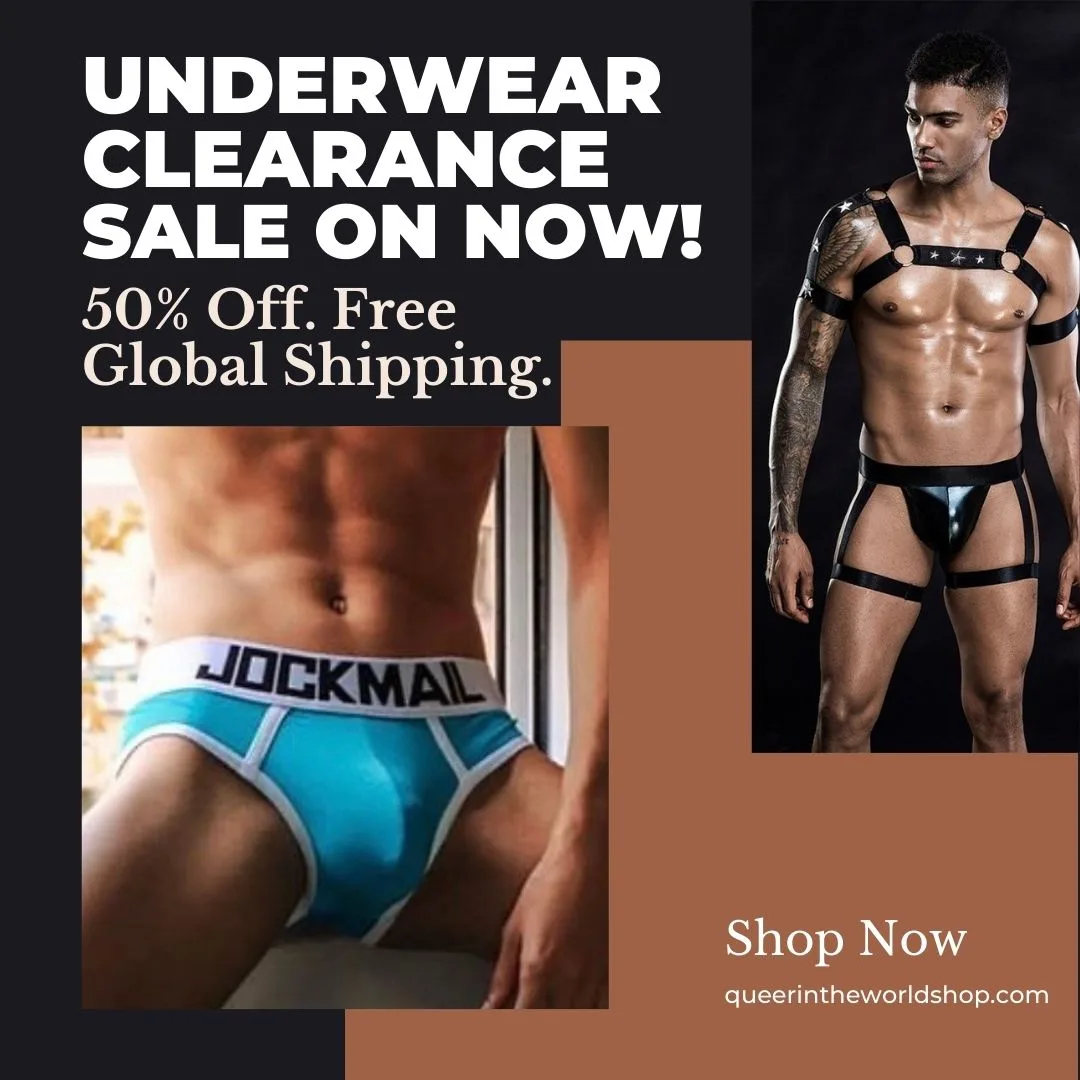 A popular spot for the locals, this bar is a smaller, intimate venue with a wide variety of music. From disco to reggaeton to the top 40 hits, you can spend a whole night here and never be bored. They have an extensive list of cocktails and events going on as well.
One note is that this bar opens at 11:45 PM, making it a bit later than most other bars in the city or even around the world. This can limit your time out, but it's worth a stop-in.
Another note is that recent reviewers have expressed not feeling safe while at this bar. Specifically, women and trans people have noted this in reviews for Club Soda, including mentioning sexual harassment and other guests being aggressive toward them.
It seems that there is a security issue where bouncers are not removing guests who are causing problems for others. This doesn't seem to be a widespread issue, but you should follow basic safety rules while out and about.
One of the local favorites, this pub is frequented by locals and tourists alike. Known for its incredible cocktails and a long list of nightly entertainment, you can't find a better place to start. While not the largest bar in the city, it does have a vibrant scene and is often full of all the locals. You can't get a better endorsement than that!
One common mention from locals is that to have the best experience, you need to snag a table and enjoy it from there. This way, you aren't on your feet the whole night and can sit back to relax as you watch the night's performers.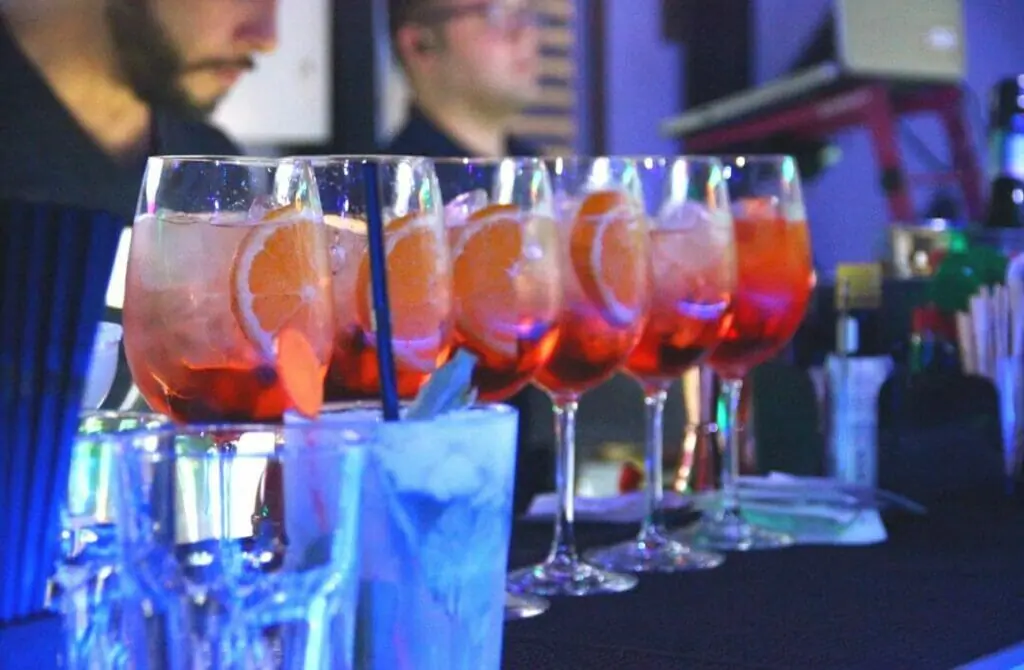 Another widely recommended bar for the local gay community is Bar 105 Fetish. It is a fetish bar, as the name implies, and they are very strict with who they let into the bar for safety reasons. In addition, there is a lovely terrace and they hold special fetish events for guests to enjoy.
They do not serve food at this bar, so this isn't a spot to drop by for a pint and dinner. You should come prepared to party and drink without any food – and ideally in your best fetish underwear. In addition, they are closed on Mondays and Tuesdays, so this is best enjoyed on the weekend's late nights.
For a touch of Parisian charm in the heart of Santiago, visit Bar Moulin Rouge. This cozy venue is a tribute to the celebrated Parisian cabaret and offers a distinctive atmosphere for a queer night out. With its themed decor, fabulous queens and classic cocktails, Bar Moulin Rouge is a perfect choice for those looking for a more intimate, romantic setting. Whether you're looking to impress a date or simply enjoy a night with friends, you'll find the atmosphere at Bar Moulin Rouge both inviting and enchanting.
For those seeking a gay-friendly night out in Santiago, Hangar Bellavista Club is a must-visit. This stylish venue offers a chic atmosphere, top-notch cocktails, and a diverse local crowd that is sure to keep you entertained. Whether you're looking to dance to the latest beats or simply relax with friends, you'll find what you're looking for at Hangar Bellavista Club. So for a night of class and culture, add this venue to your list of stops during your next trip to Santiago, and experience the best of what the city's gay nightlife has to offer.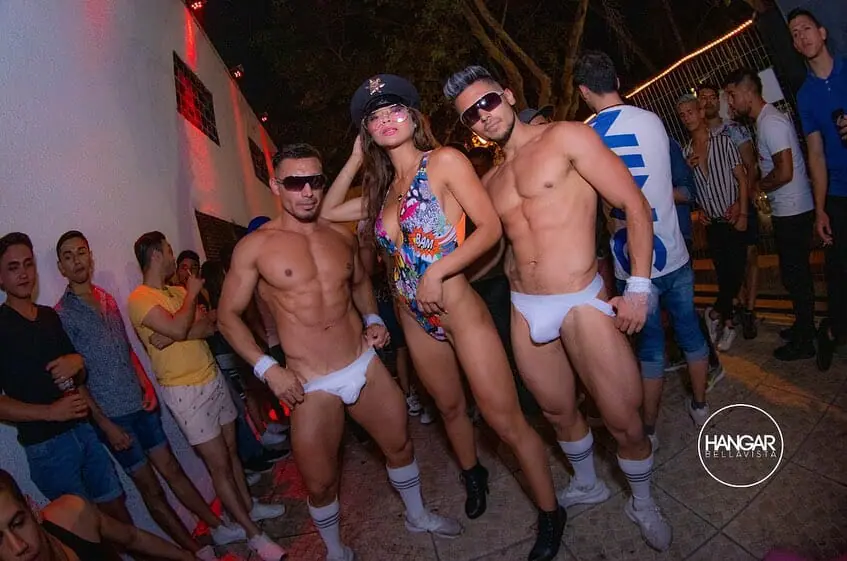 Zotano
If you're looking for a lively local night out in Gay Santiago, you'll want to check out Zotano Gay Bar. Known for its vibrant atmosphere and delicious (and cheap) drinks, this bar is a popular destination among the local LGBTQ+ community for shows and witty hosts. Whether you're in the mood to dance or simply catch up with friends over a drink, you're sure to have a great time at Zotano. So be sure to add it to your list of stops during your next visit to Santiago, and experience the energy and excitement of this popular gay bar.
One of the few lesbian bars in the city, Sabor a Mi is a relaxed restaurant and bar with a fun atmosphere. It has a large amount of food on the menu and an extensive cocktail menu to enjoy and explore. They have options for every kind of food restriction so you can find vegan and gluten-free options wherever you look.
In addition, they host a lot of musical guests from the local scene, so you might discover some new and growing artists that you could hear nowhere else! The scene seems to be aimed at an older, laid-back lesbian crowd.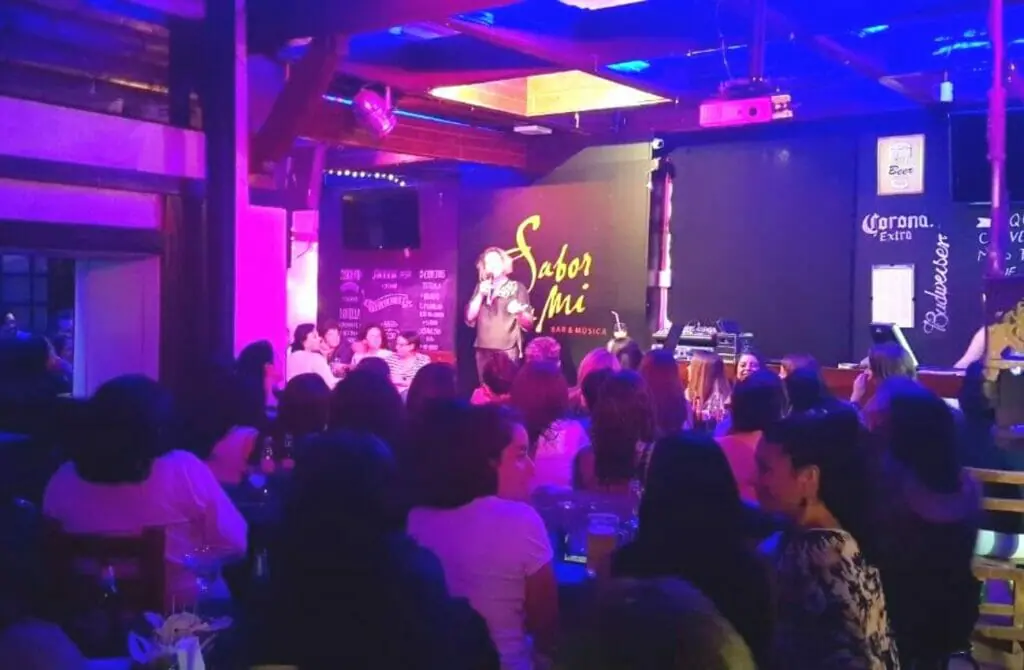 This massive popular club has multiple different dance floors, each with unique music and vibes. In addition, there are several bars and you can even order drinks from a kiosk if you don't want to or can't get your order in at the bar itself. This is a huge venue and perfect for larger groups to go out to, such as bachelor parties.
This bar is perfect for the 80s and 90s music enjoyers, but they first became known for their disco DJs and parties. They attract musical guests from all over the world and this is a perfect spot for a wild night out. They also usually have ticket specials, so make sure you check their Instagram for any deals you can snag.
This is the oldest gay bar in the city and is a classier and quieter alternative to the other bars. It has two stories and a terrace, with three total bars to enjoy. There are frequent drag shows and most of the staff are drag performers as well. They are known for the famous local drag queen La Botota, who performs at Fausto regularly.
However, locals note that the bar seems to be catering more to tourists. Guests note the bathrooms are usually rough and there are obvious signs of wear and tear on the music system and the building itself. They also note that the bartenders seem to take a long time preparing drinks than at other places, so this is a good thing to keep in mind as you go out.
The LGBTQ+ community frequents this vibrant establishment because of its upbeat ambiance and excellent entertainment. You will have a fantastic time at Limon Santiago whether you want to dance, sing along to your favorite songs, or just hang out with friends over a drink. Even better, Limon is always open even on a Sunday or Monday night there's a good ambiance, cheap drinks and good music. It's underground and not that big – if that is a good thing is up to you!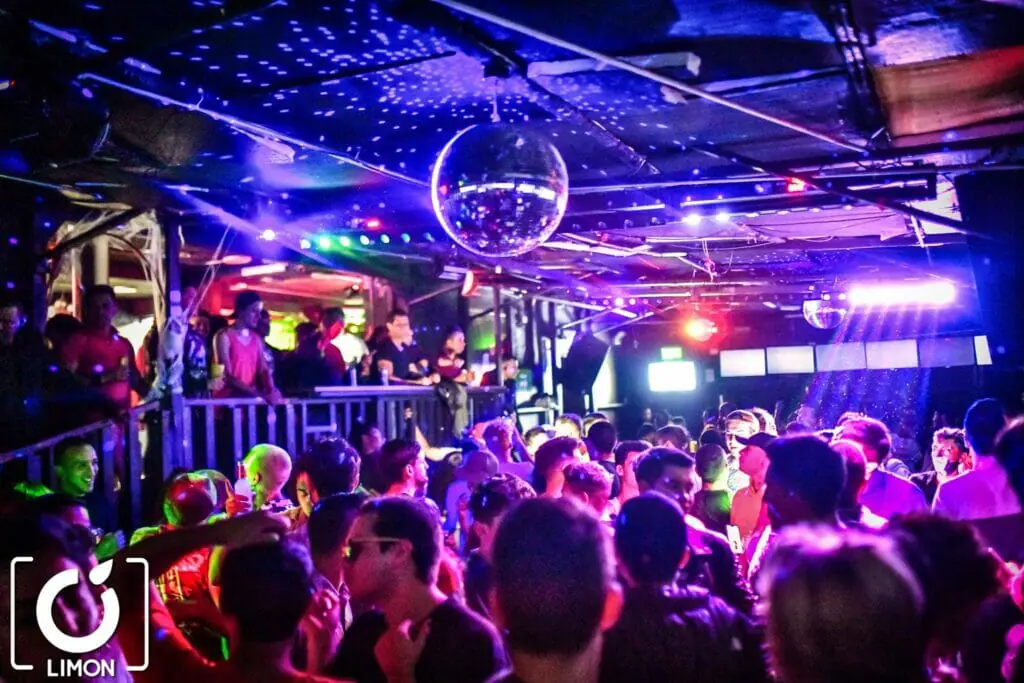 Known for its exceptional drag shows, Dionisio is a great bar to round out this list with. It is a low-key bar that is popular with tourists and locals alike that has a very fun vibe. After all, it is named after the god of wine and revelry, Dionysus! Like the Maenads that followed the god, the staff is noted as being fun, hip, and great company, giving exceptional service to all guests.
They recently reopened after a remodel and are keeping the kitchen open later than most other bars. This is a great option as a stop-in while halfway through your bar crawl through Bellavista, so you can snack and refuel while enjoying the fun atmosphere.
Ready to shake your tail feathers and join the secret society of the dance floor? Then you'll want to make a beeline to Illuminati Dance Club in Santiago! This funky venue cultivated a pop matriarchal culture and is the perfect destination for anyone looking to let loose while celebrating diversity and inclusion. With its flashing lights, bumping music, and covert dance moves, Illuminati is guaranteed to have you feeling like a true dance floor master.
Discover the heart of Santiago's gay scene at Nueva Cero, a legendary nightclub that has been a staple of the city's LGBT+ community for over 24 years. Nestled in the vibrant neighborhood of San Miguel, known for its beautiful buildings and colorful murals, Nueva Cero is the perfect destination for a night of fun and festivities.
This spacious nightclub boasts a massive dance floor and an elaborate stage, complete with a large LED screen, that sets the scene for the best parties and events in town. With resident and guest DJs spinning a variety of genres, from classic hits to gay anthems and dance beats, Nueva Cero promises a night of non-stop action and entertainment.
But that's not all – Nueva Cero is also home to some of the biggest and boldest drag shows in Chile, featuring incredible performances by the country's top drag queens. So if you're looking for a wild and unapologetic celebration, look no further than Nueva Cero – the place to be for a loud and proud night in Gay Santiago.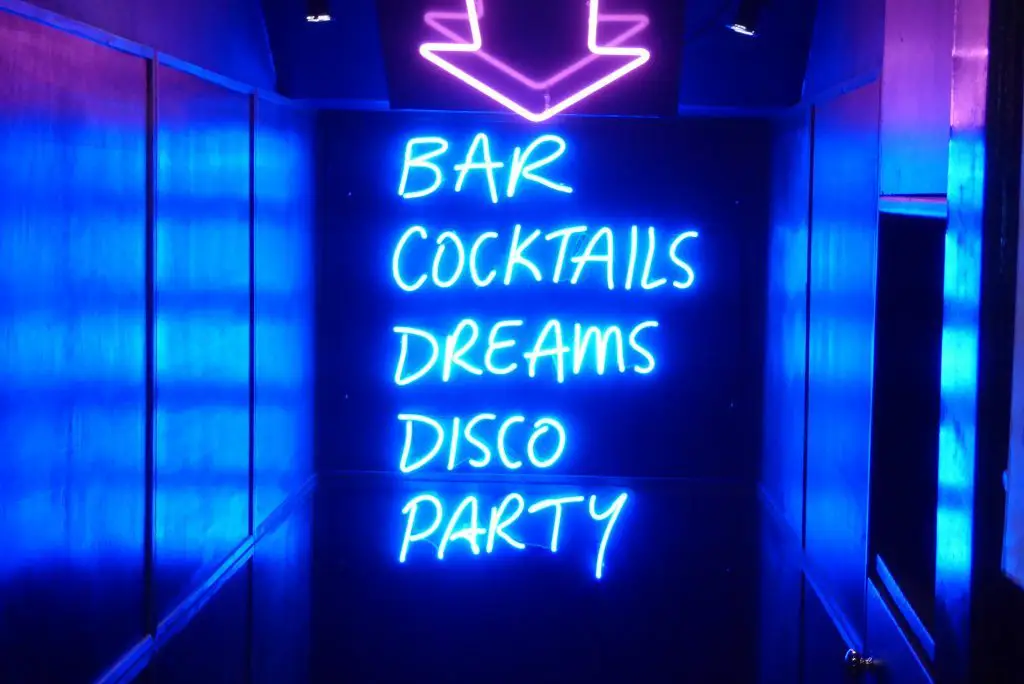 Cruising and Gay Saunas in Santiago
When traveling to a new city, it can be exciting to head out for more than just a stiff drink. One aspect of the Gay Santiago de Chile scene that many queer men enjoy is visiting gay saunas and public cruising.
To be clear, the gay sauna culture in Santiago de Chile is not as hedonistic as in Amsterdam, Barcelona or Berlin, but Sauna 282 is a good spot to visit if you are in Bellavista and looking for a chance to meet new people, socialize, and engage in sexual activity – without resorting to gay hook-up apps.
This sauna is right on the river and near the downtown area, making it perfect if you are staying at some of the hotels mentioned earlier. It is just off the main road through Bellavista, so you can pop in whenever you want and even before you go out to the bars for the night.
Another great option is Vaporch33, a popular spot located close to the University of Santiago. Exclusively for men, this sauna is a highlight in Chile's gay sauna scene, offering a variety of steam rooms to soothe your senses. With three levels of steam to choose from, you're sure to find the perfect environment for your skin and overall relaxation. And for your convenience, Sauna Chacabuco 33 has individual lockers and private cabins for you to "rest" in – along with food and drink for purchase.
However, it's important to keep in mind that these venues can vary greatly in terms of atmosphere, clientele, and rules, so it's a good idea to prepare yourself before visiting. If you are apprehensive, we advise studying our guide to visiting a gay bathhouse for the first time, which should help set your mind at ease, and always practice safe sex.
Additionally, it's important to be aware of and respect local laws and customs regarding gay venues and any public sexual activity. With a little bit of planning and an open mind, visiting gay saunas and cruising can be a fun and exciting part of your gay Santiago de Chile travel itinerary.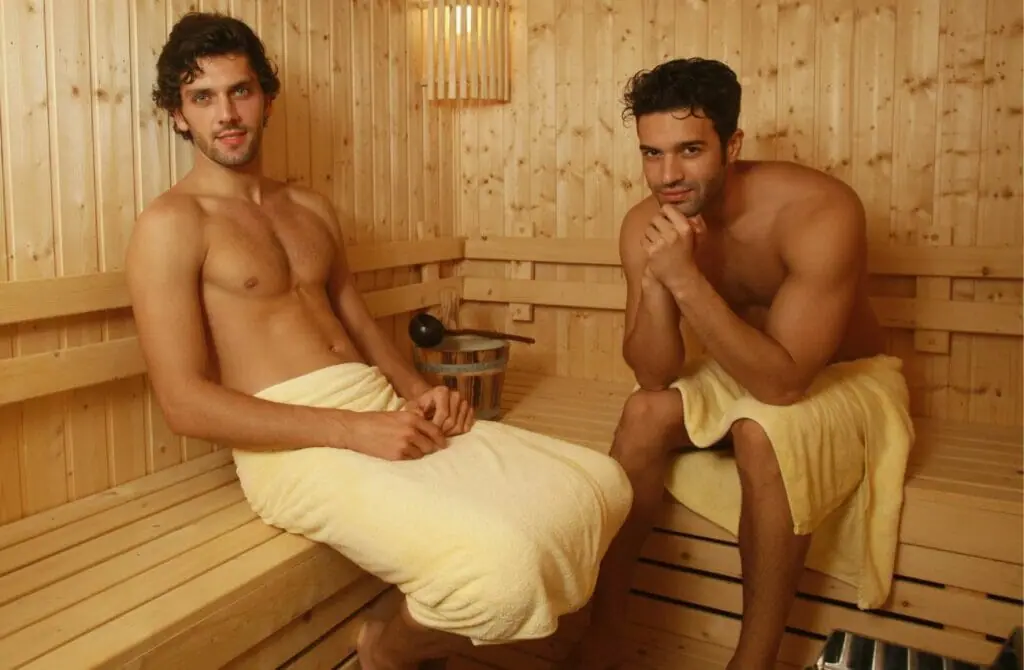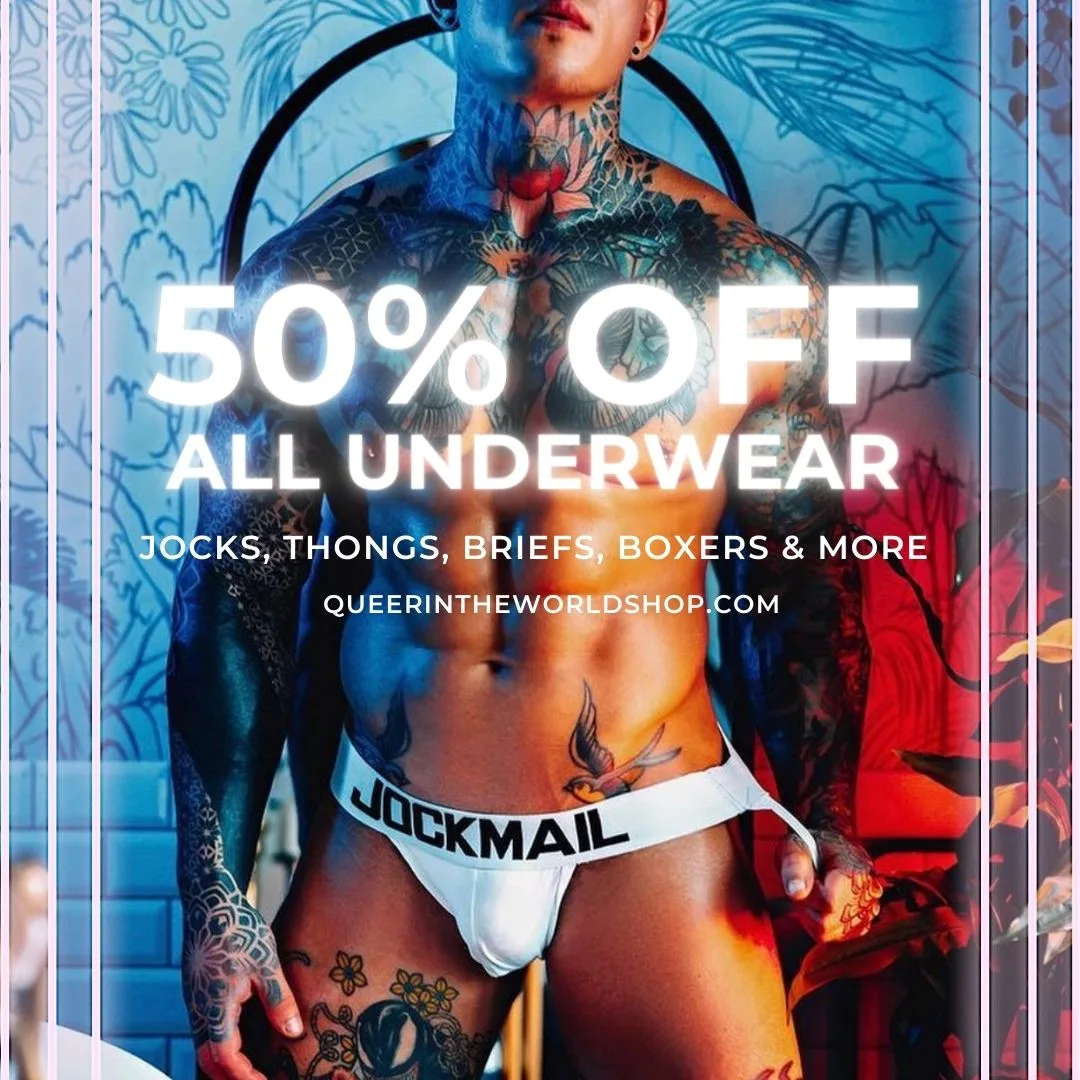 Gay Map Of Santiago
Finding it hard to envisage where everything is in Gay Santiago? Hopefully, this queer-centric map helps where we have marked all the bars, clubs, parties, hotels, saunas, massages and more will help you stay in the spot best suited to you!