The jewel of the Aegean, Gay Izmir is not only Turkey's third largest city but one of its most fascinating, boasting a remarkably liberal populous (compared to the rest of the country), a rich and beguiling history and unique gastronomy!
While not comparable to the grand Ottoman palaces or regal facades of Istanbul or the youthful and modern Ankara, Izmir offers a laid-back lifestyle by the sea with photogenic bazaars, extensive museums, world-class ruins nearby, and a few gay bars to boot! You are still Turkey, however, and while in liberal Izmir, you will get only a few weird looks for hand-holding.
We would also strongly discourage kissing in public as this is a very patriarchal society that places great importance on traditional masculinity.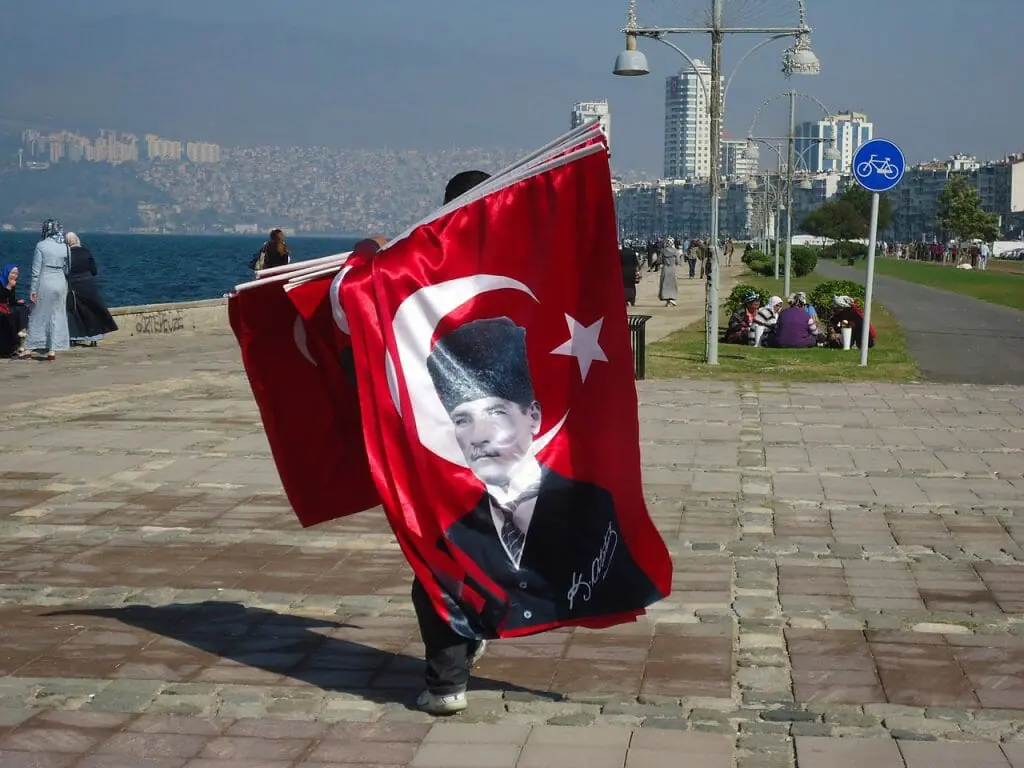 The homosexual 'culture' more frequently seen in Western European has left its mark in the big cities of Turkey, and until recently, public opinion with respect to homosexuality was slowly shifting in a positive direction.
Bisexuality has been accepted in Turkey for much of its history, but today you will find men in larger cities who freely admit to being gay – generally those found in European-style gay bars. However, many more have wives/families and only indulge in the local Izmir scene in which men enjoy each other in hammams without fear that they may be considered gay.
Same-sex sexual activity was legalized in the Ottoman Empire (predecessor of Turkey) in 1858 and has always been legal in Turkey, although the subject is still highly taboo and discrimination frequently occurs.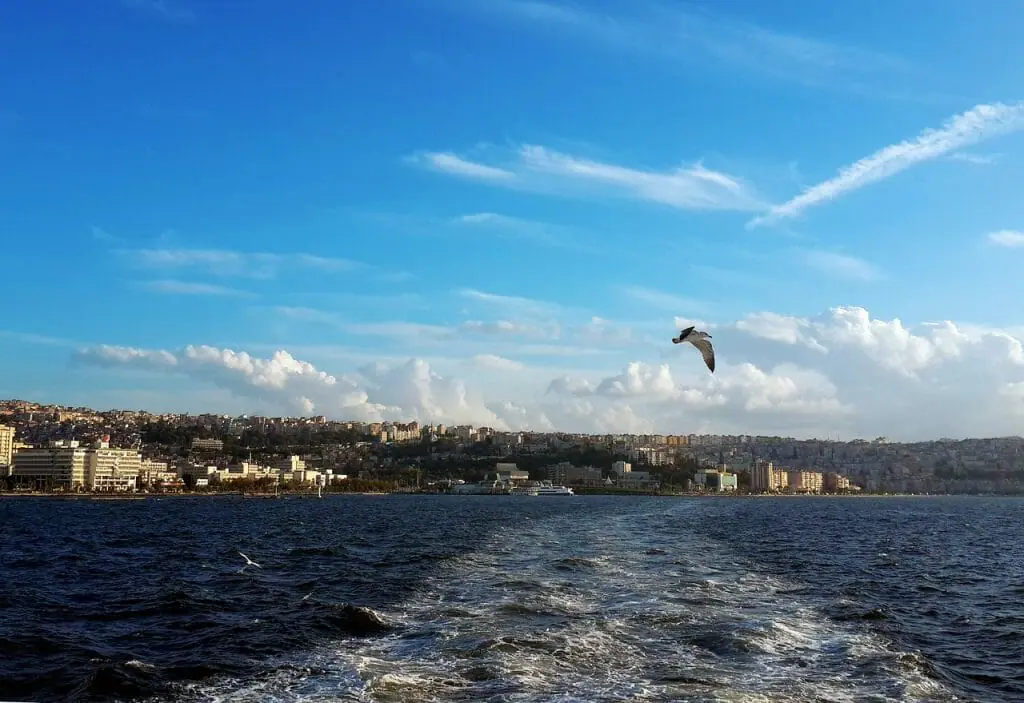 It is difficult to summarise the situation of LGBT rights in Turkey especially given the steady erosion of civil liberties in Turkey following the failed summer 2016 coup attempt – but LGBT events are now banned in Izmir under the pretext of social cohesion, including Izmir Pride.
Just remember, homosexuality is not a criminal offense in Turkey, but discrimination remains, and there are infrequent reports of gay bashing late at night.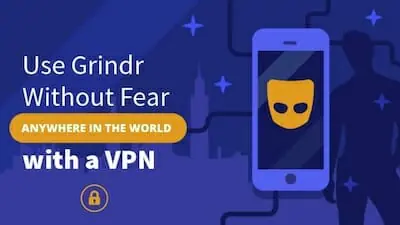 Complex and contradicting, Gay Izmir – much like Kuala Lumpur and Jakarta, other liberal and secular mega-city in Muslim majority countries – has a lot to offer queer travelers, who, with a little care, are unlikely to experience any discrimination if they avoid outright displays of public affection.
If you are looking to meet guys online, Hornet is the most popular hookup app used by Turkish gay men, as Grindr is banned for not filtering pornography.
Not only is there an undercover gay scene in Izmir, but you can also find incredible food, world-class shopping, cheap 5-star hotels and plenty of historical attractions in this liberal and deeply-cultured city!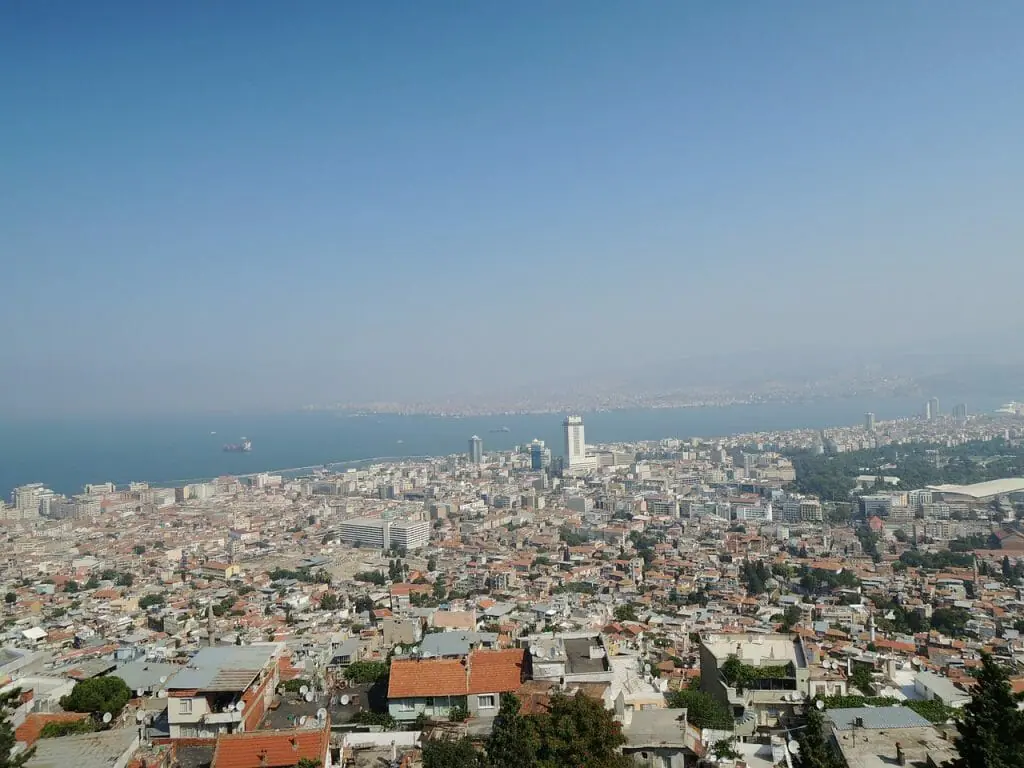 Things To Do in Izmir
Because gay life in Izmir mostly takes place at night – in public anyway -during the day, travelers have nothing to do but sit poolside, indulge at a hammam or check out the city's top attractions – which should keep you busy for a few days at least!
All travelers in Izmir should take caution in less-developed areas with valuables and take taxis or Uber at night – and always listen to local advice when exploring. Remember, gay, straight or unicorn-public displays of affection are not normal here and are best totally avoided, especially those between same-sex people.

Top Attractions in Izmir
An iconic elevated peck topped with an ancient citadel dating back to the era of Alexander the Great.
Marvel at the petrified natural wonder lime cascades of Pamukkale and the ancient Roman city of Hierapolis, built during the 2nd century AD. Here you will see the Theater and the Necropolis, the biggest ancient graveyard in Anatolia. A great combination and one of the most popular things to do in Izmir.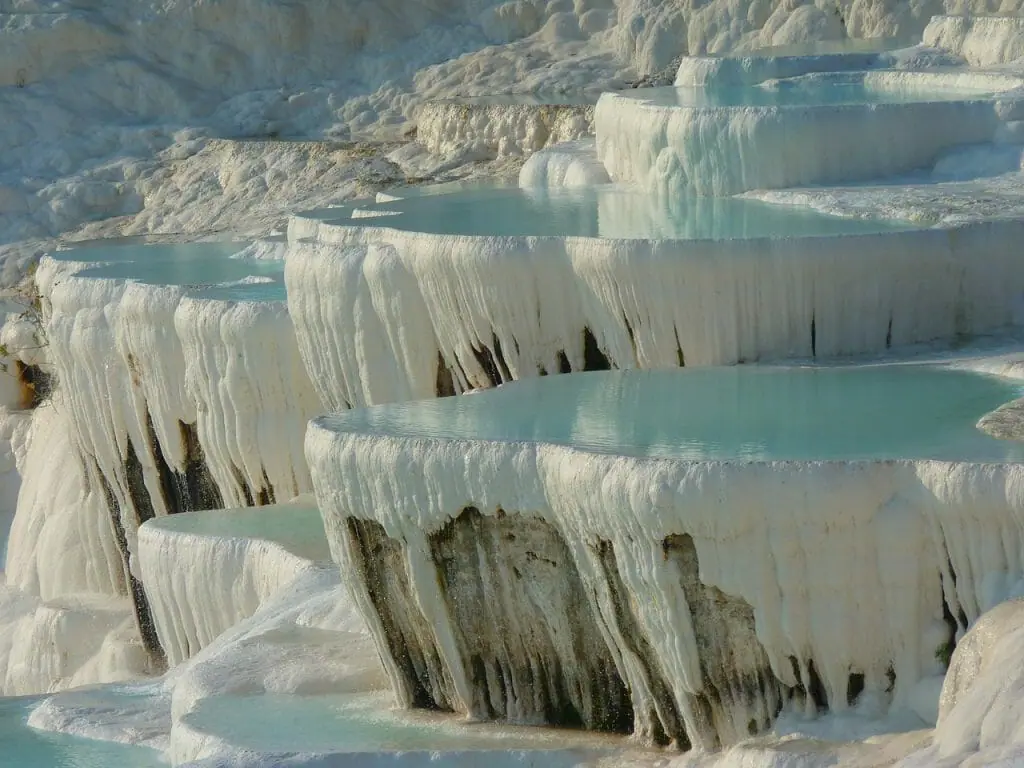 The revolutionary 1590s mosque included a domed interior with a mix of Ottoman & European-style art. Izmir
Explore the city of Izmir with ease on this guided historical tour that takes in all the highlights of the city, including the Kordonboyu promenade, Republic Square, Konak Square, The Clock Tower, Kemeralti and the bazaar at Karsiyaka.
Ephesus and St. Mary's House Day Trip
Be transported back in time with a day trip to see the prima Christian ruins of Ephesus and then call on St. Mary's House, then call on the famous pilgrimage site where the Virgin Mary spent her remaining days.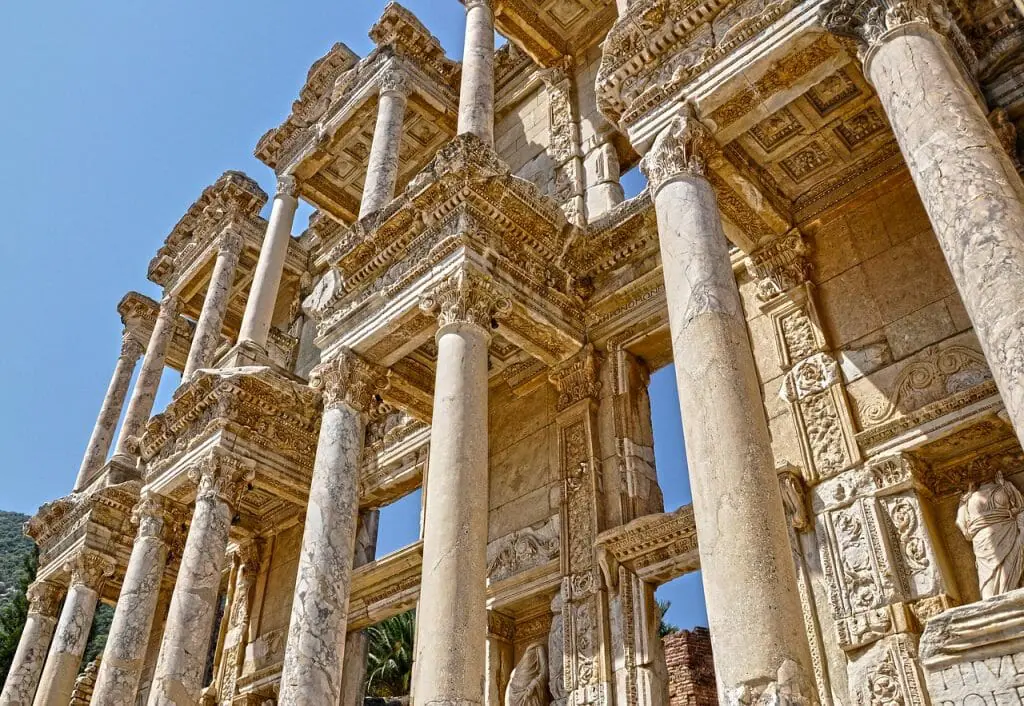 A grand archeological museum with extensive excavation finds such as sculptures, sarcophagi & inscriptions from the surrounding area.
Culinary and Wine Experience in Sirince Village
Get out of the city and enjoy a scenic village with local wine, stroll through the winding streets and learn about the area's Greek and Turkish history. Discover how to make Turkish bread at a local house and sample Turkish cuisine, including olives, cheeses, pastries, and regional wine.
An unofficial gay beach in İzmir, perfect for a late afternoon meeting with water and golden sand, will make you feel like you are in Mykonos or the Bahamas. Discretion is needed still, and not everyone is going to be gay, but there are areas set aside for nude sunbathing.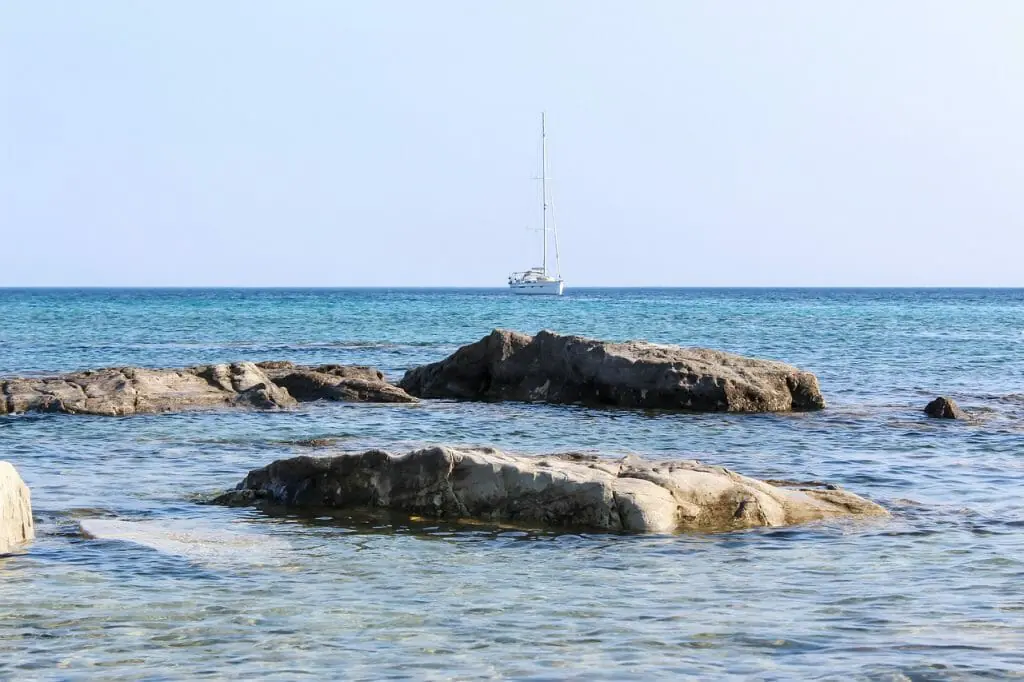 If you want to relax and enjoy the Aegean Sea, why not take your time for a day just for you as you escape aboard a wooden boat to discover the blue-turquoise seabed, pristine coves? Plenty of sun, swimming, and extreme relaxation amidst wonderful nature – just do not forget to bring your swimsuit, towel, and sunscreen!
The Turkish Riviera with a quirky old town, ancient ruins, glorious nature and luxurious resorts, Antalya is the perfect way to relax and unwind!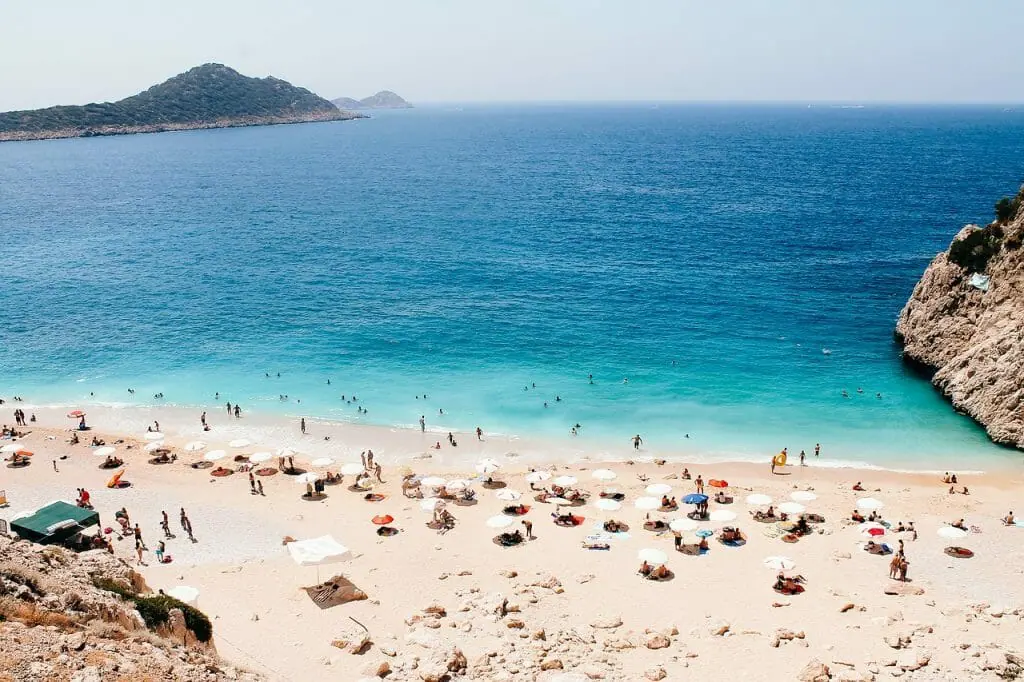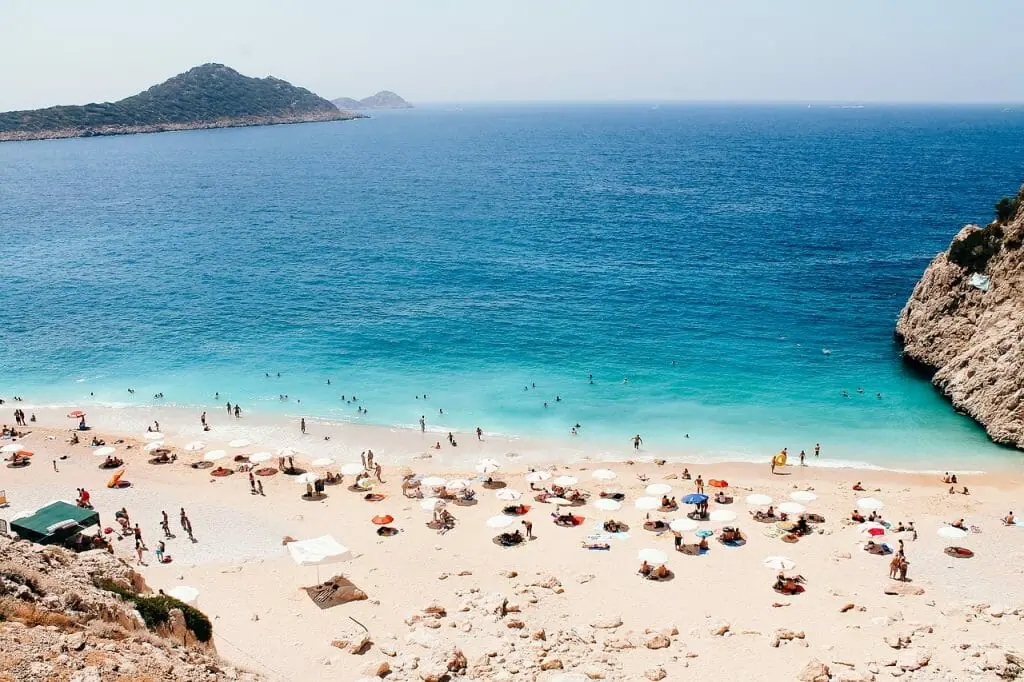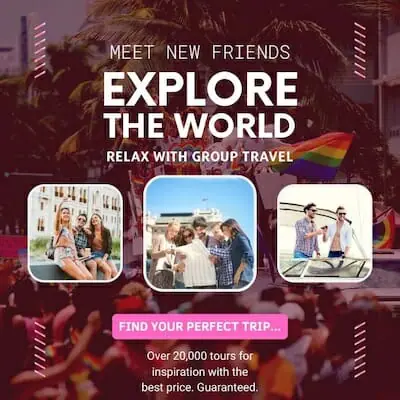 Gay-Friendly and Gay Hotels in Izmir
In Izmir, you would be hard-pressed to find an upscale hotel that has any issues with gay guests, but discretion is sometimes advised still in this changing and increasingly conservative society.
Some Izmir hotels are more popular with queer travelers due to their location or for their inclusive environment, which we have chosen to feature here. These gay-friendly hotels in Izmir are frequented by members of the LGBT community and have solid reputations, but as you might have guessed – there are no explicitly gay hotels in Izmir.
When looking at other hotels, we don't recommend staying at very cheap hotels as local police typically raid those looking for prostitution. And if the police find you having sex, you will be arrested, so it is just easier to avoid these budget / questionable properties altogether.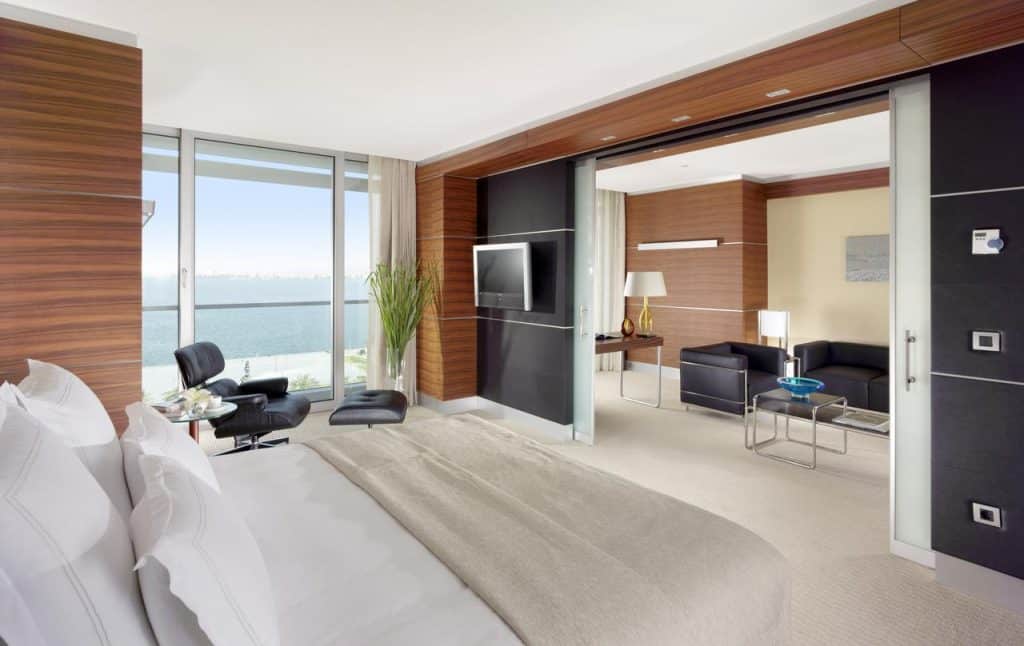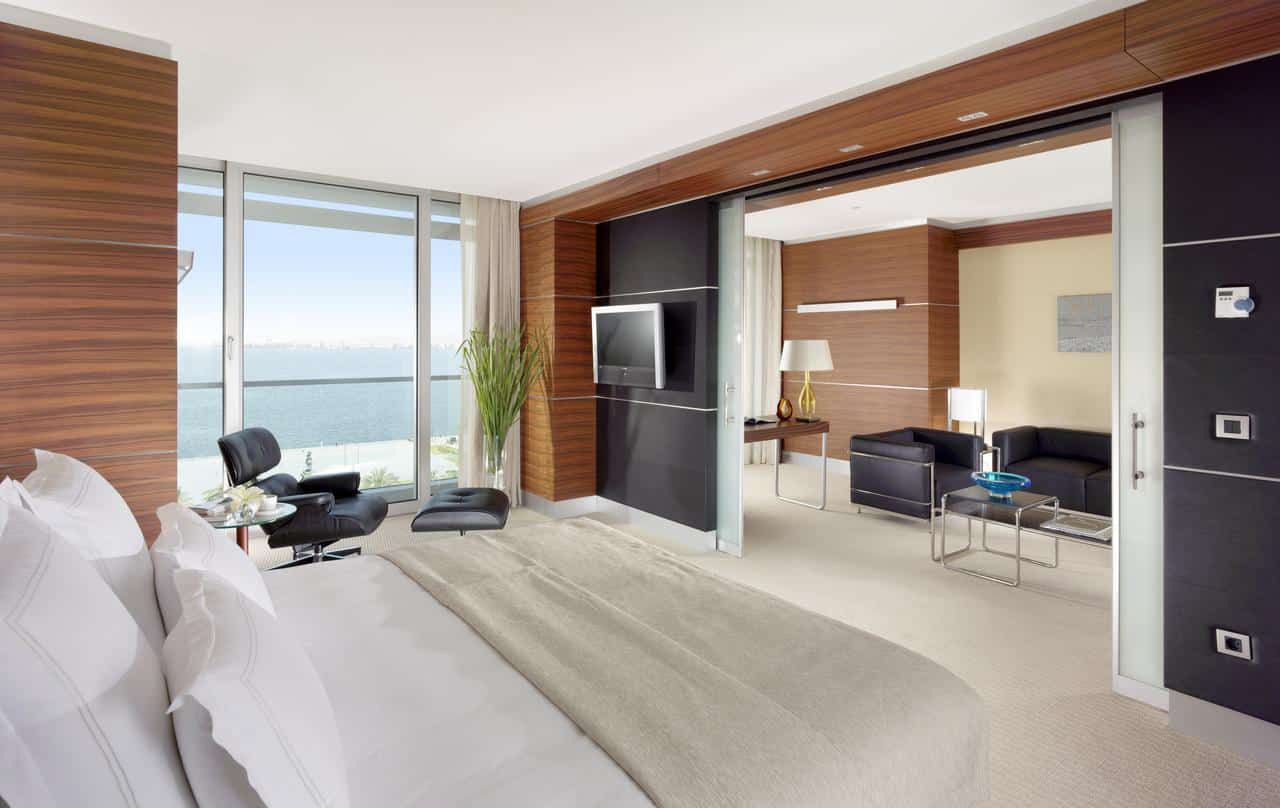 All Turkish hotels must record every visitor in a police-controlled system, so you cannot invite a date to your room in these hotels – but in 4 stars or higher, you are generally allowed as you are paying a premium – just let your receptionist know beforehand.
Each hotel and area offer something particular, so be sure to choose the right style and location to meet your needs. Prices are cheap compared to North American and European hotels (though quickly rising), and standards are generally high – so it's a great place to splurge!
Of course, there are also hundreds more hotel and hostel options in Izmir if none of these suit your desired budget, facilities or area!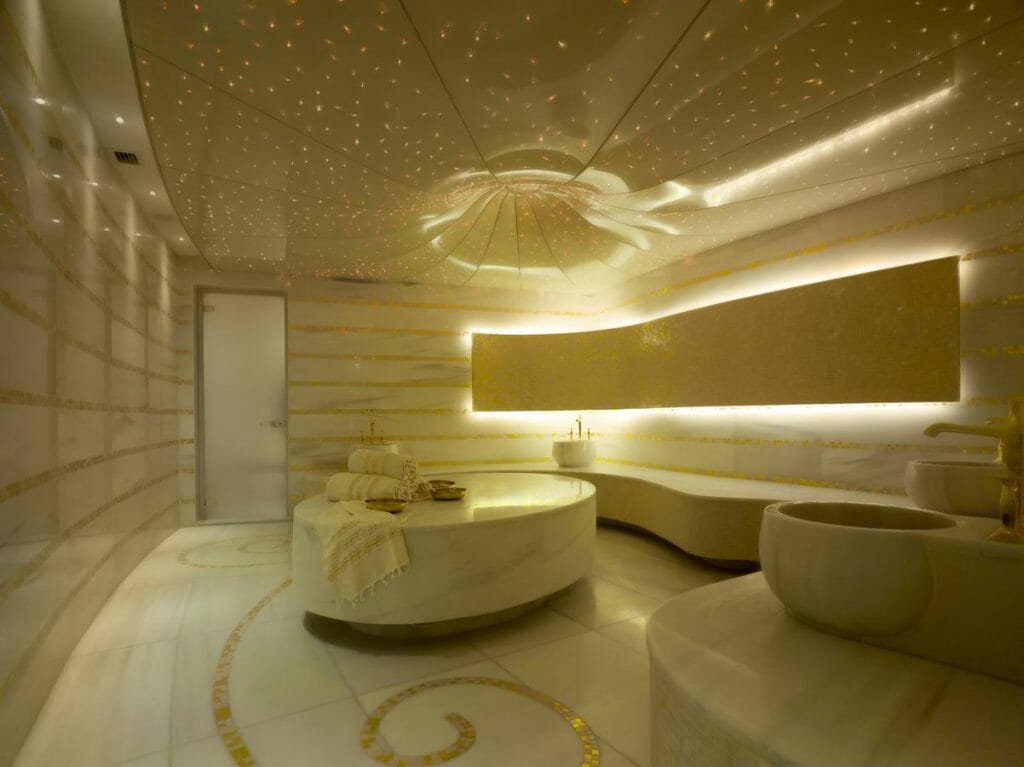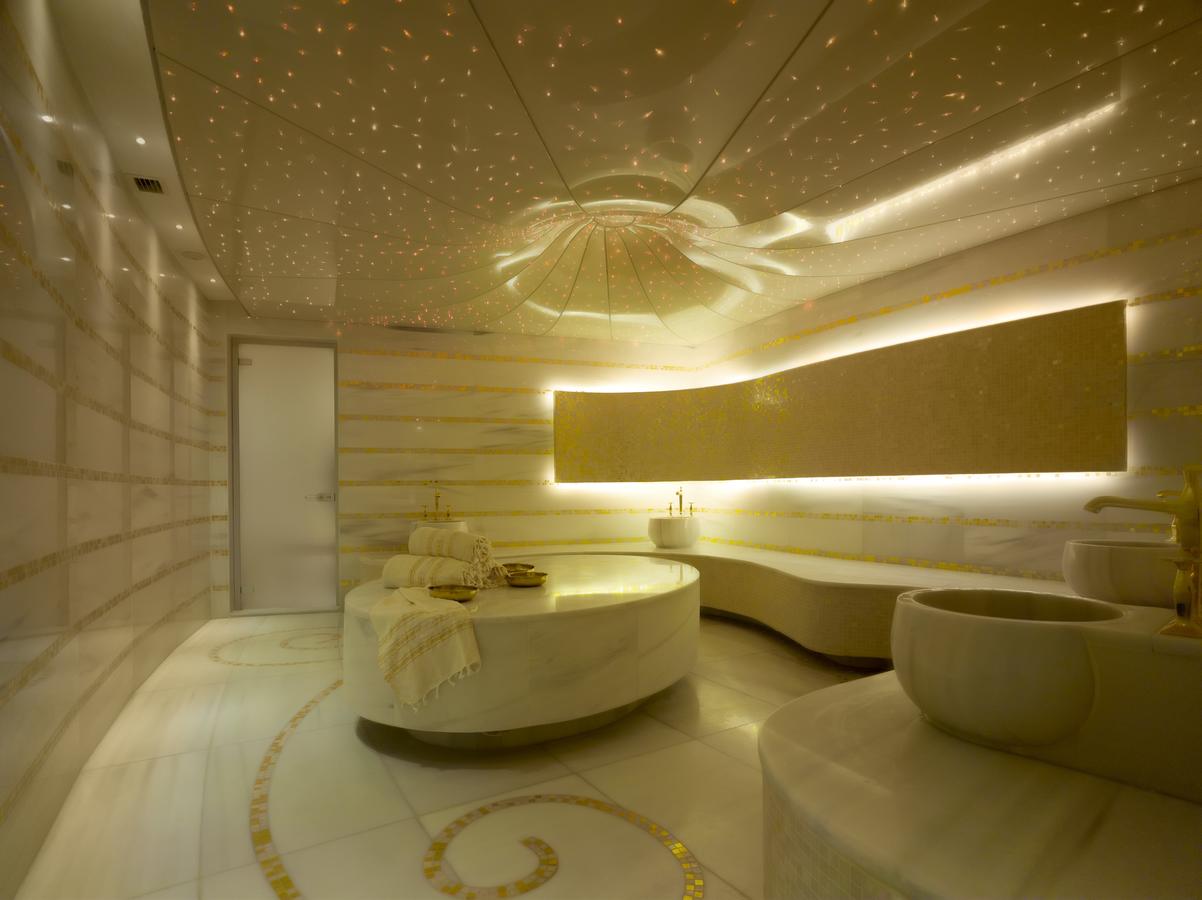 Swissotel Grand Efes Izmir ☆☆☆☆☆
Set in 12,000 m² of landscaped gardens, this five-star deluxe hotel is supremely located in the heart of the city's commercial hub, overlooking the spectacular Kordon Promenade and Turkey's Aegean Sea.
Within walking distance to all the big attractions, the Swissotel offers contemporary rooms – many with sea views – an award-winning restaurant with an aquarium and gym spa and a rooftop terrace.
There are also two pools, all the latest modern amenities + technology, and wonderful evening hammam treatments. All this combines to explain why the Swissotel Grand Efes Izmir is the most popular hotel we see booked by gay travelers, not that we are surprised …It is our personal favorite hotel in Izmir!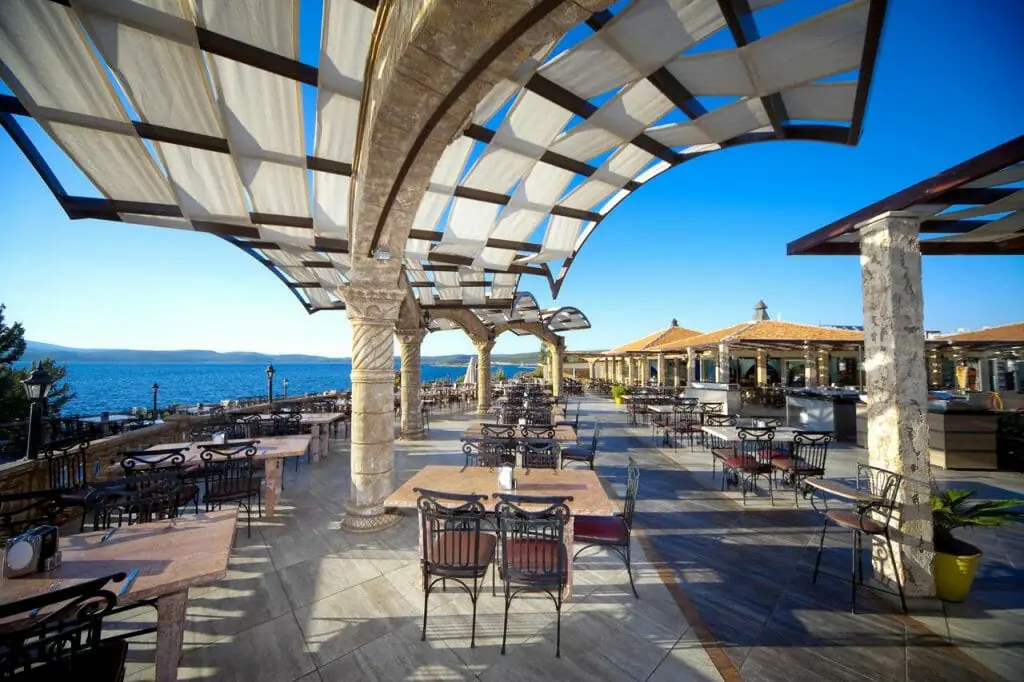 Staying outside Izmir? They love this gay-popular s, unpretentious all-inclusive hotel on the rugged cliffside overlooking the Aegean Sea! There are minimalist, relaxed rooms, five restaurants and six bars, including a disco and tiki bar that gave us some serious Honolulu vibes.
There are also five outdoor pools, including an invigorating saltwater pool, private beach, gym, spa, and tennis court. What could be more relaxing, right?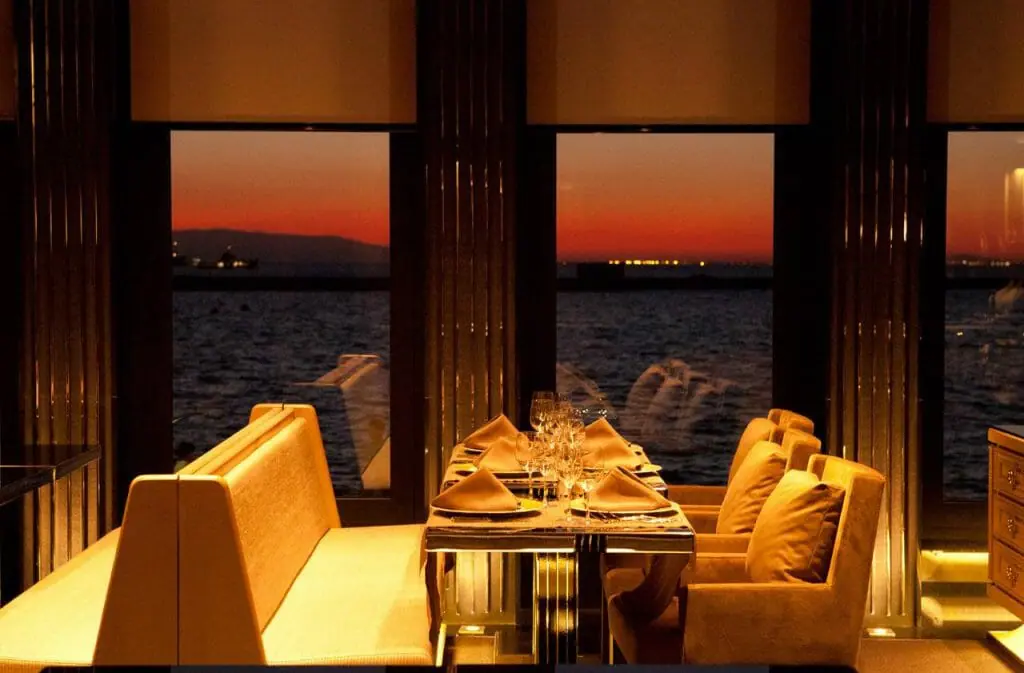 Built inside a former bank on the stunning Gulf of İzmir promenade, this refined 34-room boutique hotel is within 10 minute walk of many of the city's top landmarks. Streamlined yet luxurious, many of which have funky round beds and gulf views, a complimentary breakfast buffet, international dining with those incredible gulf views, gym, and genteel lobby bar complete the package.
A landmark building overlooking İzmir Bay, this distinguished hotel is surprisingly affordable and yet close to the old town and city center. Request fashionable rooms which have beautiful views of either the mountains, city, or bay, which you can in enjoy from the relaxed sitting areas and opulent marble bathrooms.
Upgraded suites even have lounge access, living rooms, and lux whirlpool tubs. Free parking is included, and with an award-winning 31st-floor restaurant, distinguished lobby bar, heated pool, gym and spa complete with sauna – you might never actually find a need to leave the Hilton Izmir.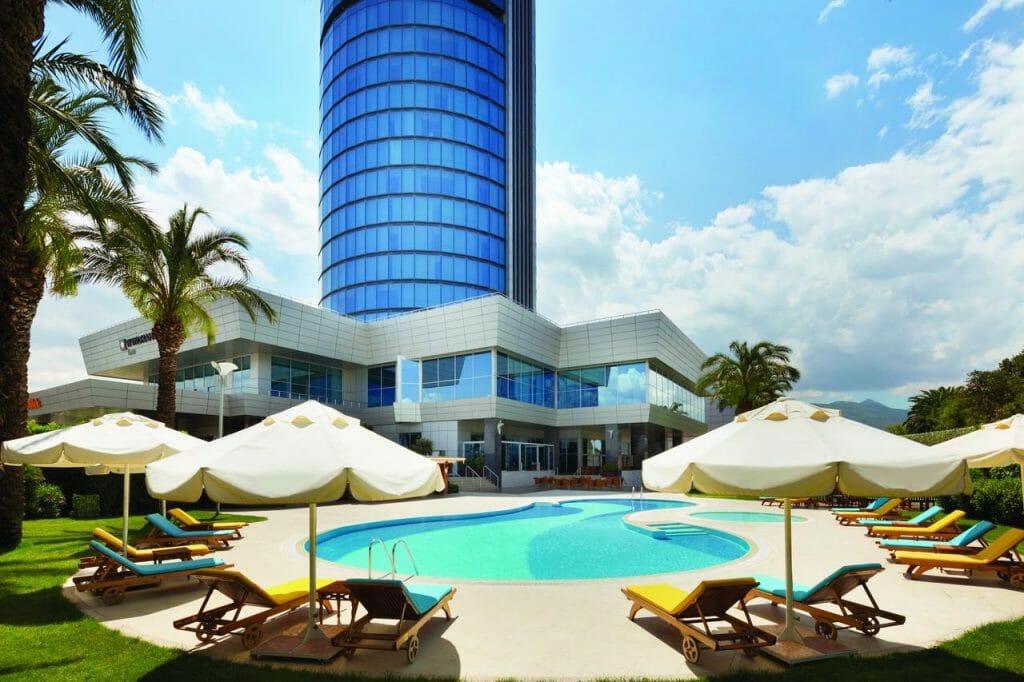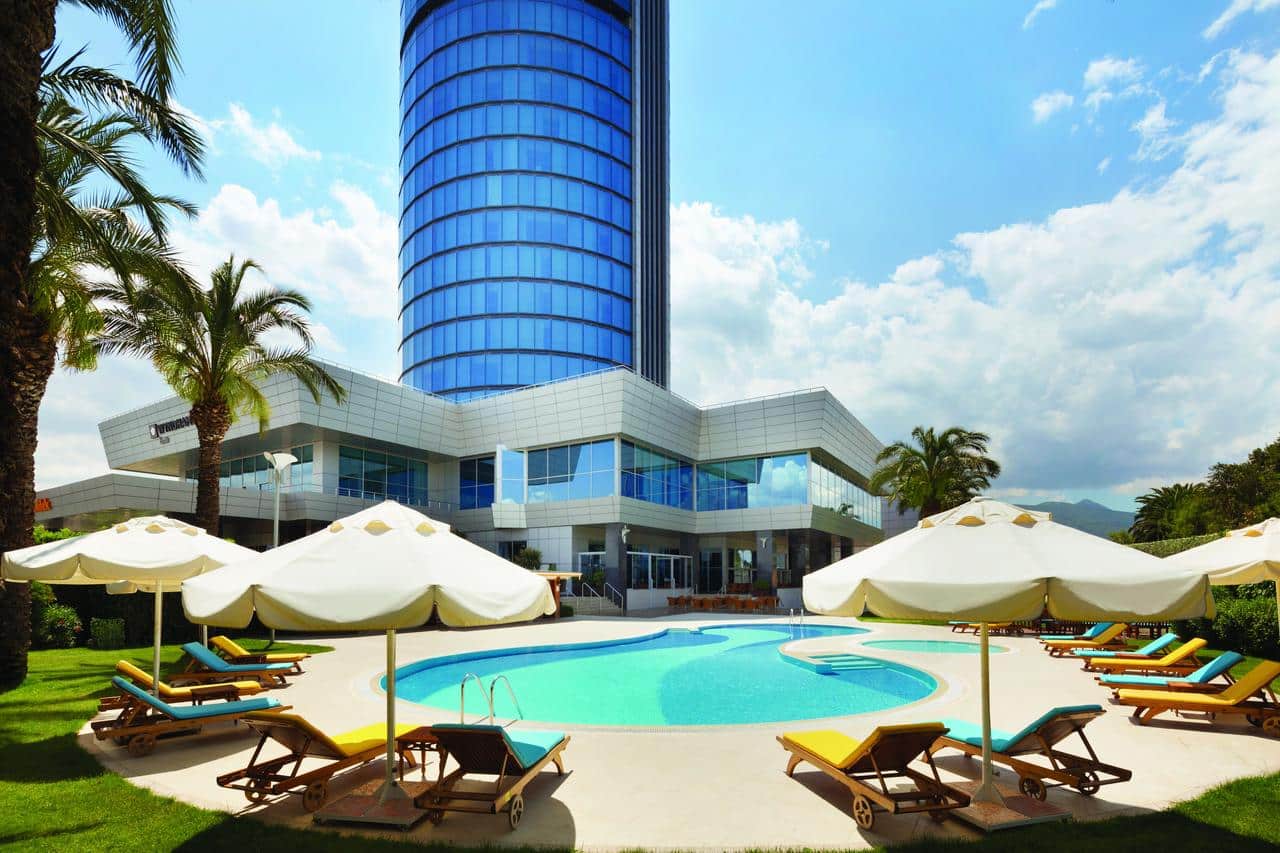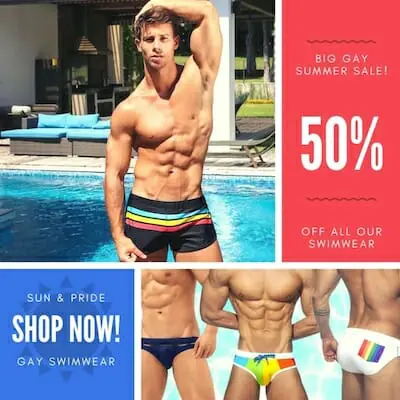 Wyndham Grand Izmir Özdilek ☆☆☆☆☆
Set in an iconic cylindrical high-rise, this luxury property offers panoramic views of Izmir's coast from most of its modern rooms with floor-to-ceiling windows. It's no wonder this hotel is so gay-popular!
There is also a free airport and area shuttle to make things easy, casual dining, a nightclub, a world-class spa and both indoor and outdoor pools giving the Wyndham Grand Izmir Özdilek a resort in the urban jungle feel.
A modern hotel that gets rave reviews thanks to its very affordable prices, location, and sophisticated rooms. Loaner bikes are complimentary, as is the breakfast buffet and use of the gym and sauna. Everything you need, and nothing more!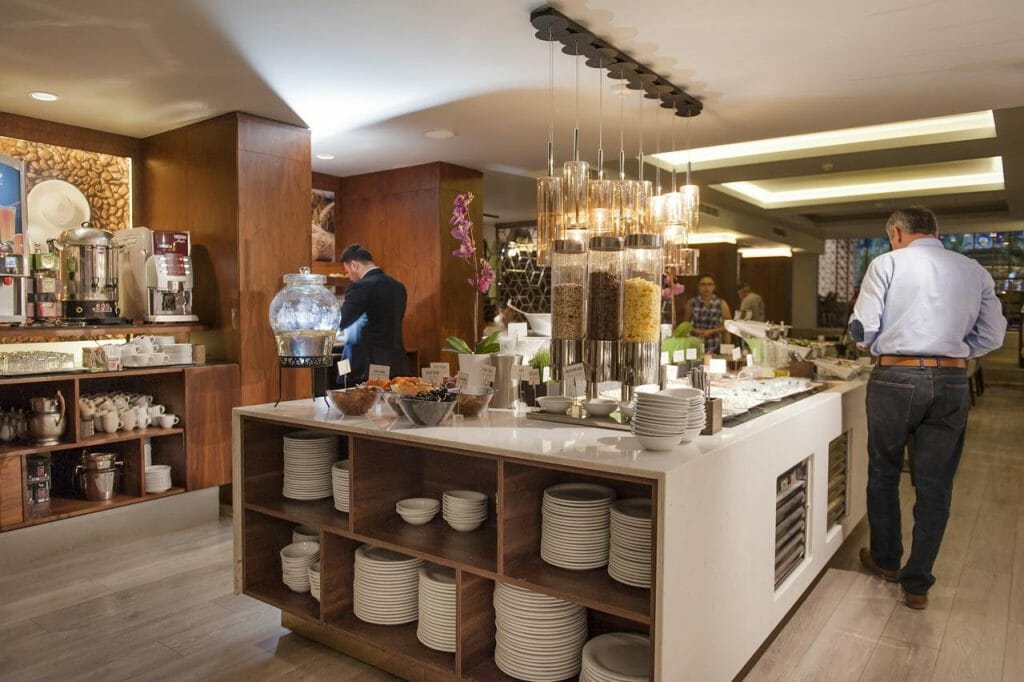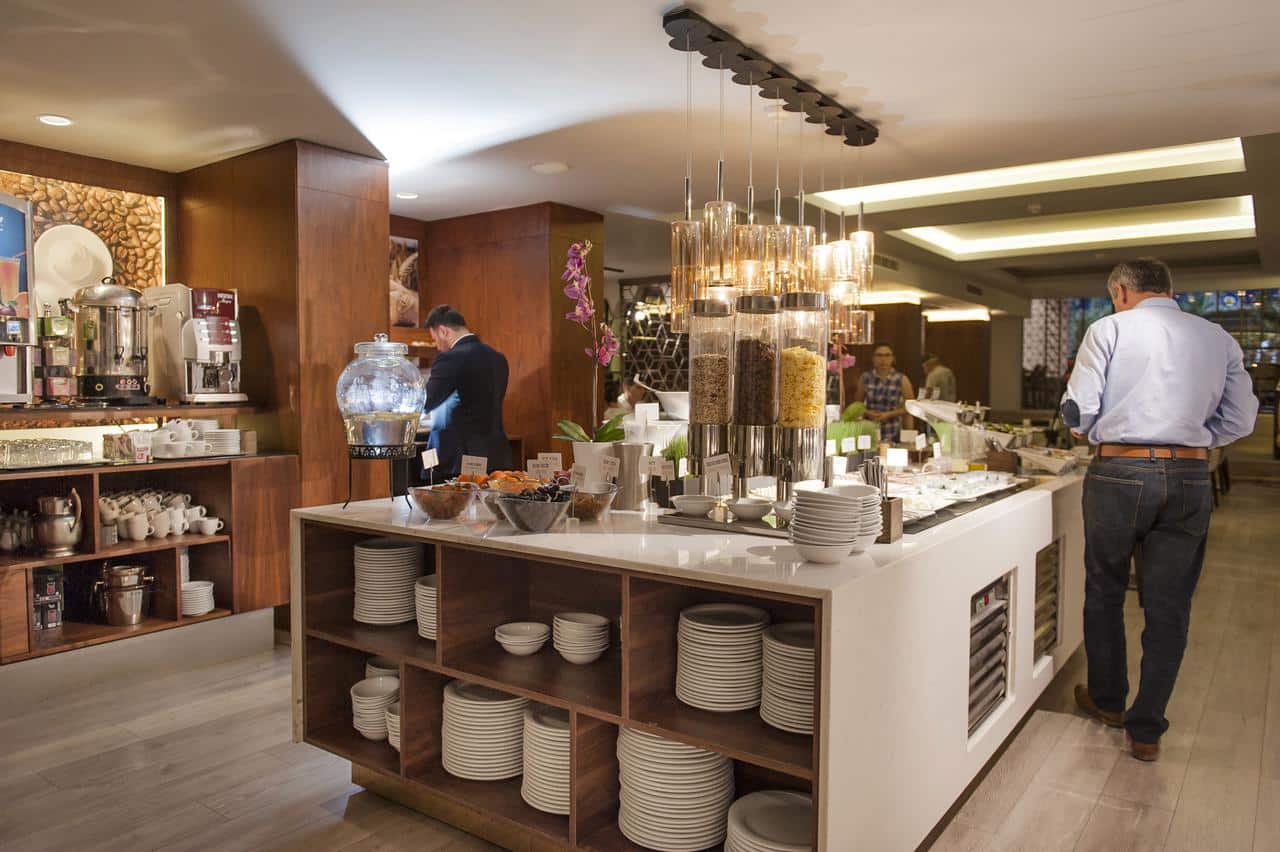 A classic hotel with impeccable service located on a fairly busy Gazi Boulevard – but only about a 10-minute walk from the water. We enjoyed the modern décor, large bathrooms and delicious included breakfast with helpful, smiling staff (and our bank loved the price!)
If the extrovert in you wants to avoid 'boring' hotels, then why not save some coin and stay at the Shantihome Hostel, where the staff is incredibly welcoming and kind, and the atmosphere is very hip and chilled? Clean, modern and social, this hostel attracts students, young people, backpackers, and tourists – so it's perfect if you want to make friends to explore the nightlife of Gay Izmir with!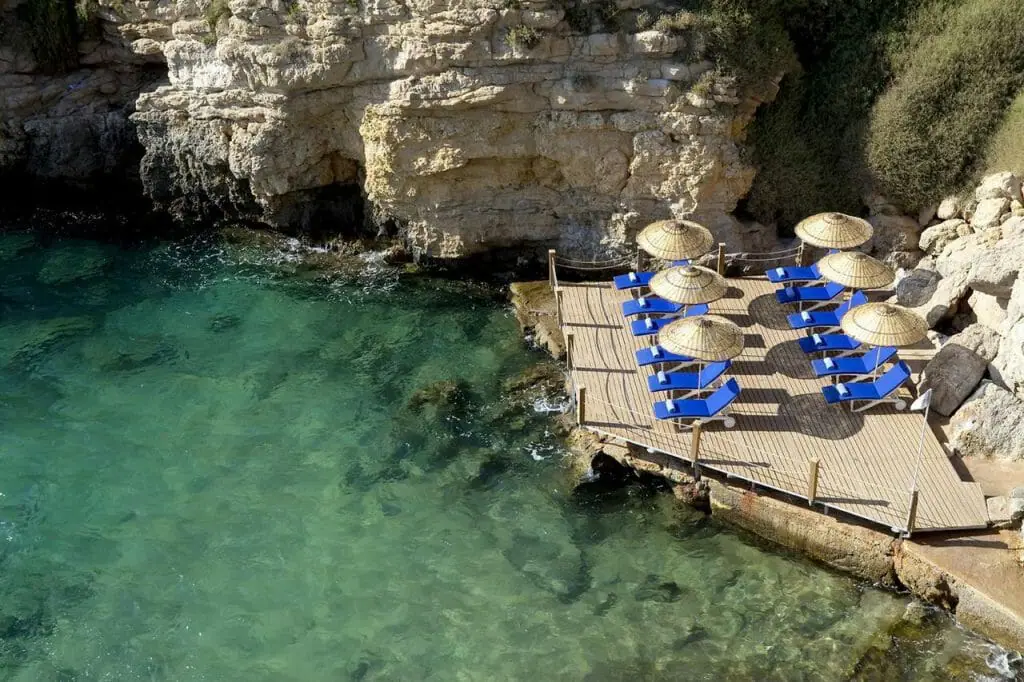 Gay Nightlife in Izmir
Izmir has considerably less public gay life than Istanbul, in large part due to mounting political pressure – so do not expect the gay nightlife to be as colorful as you might expect for a city of this size.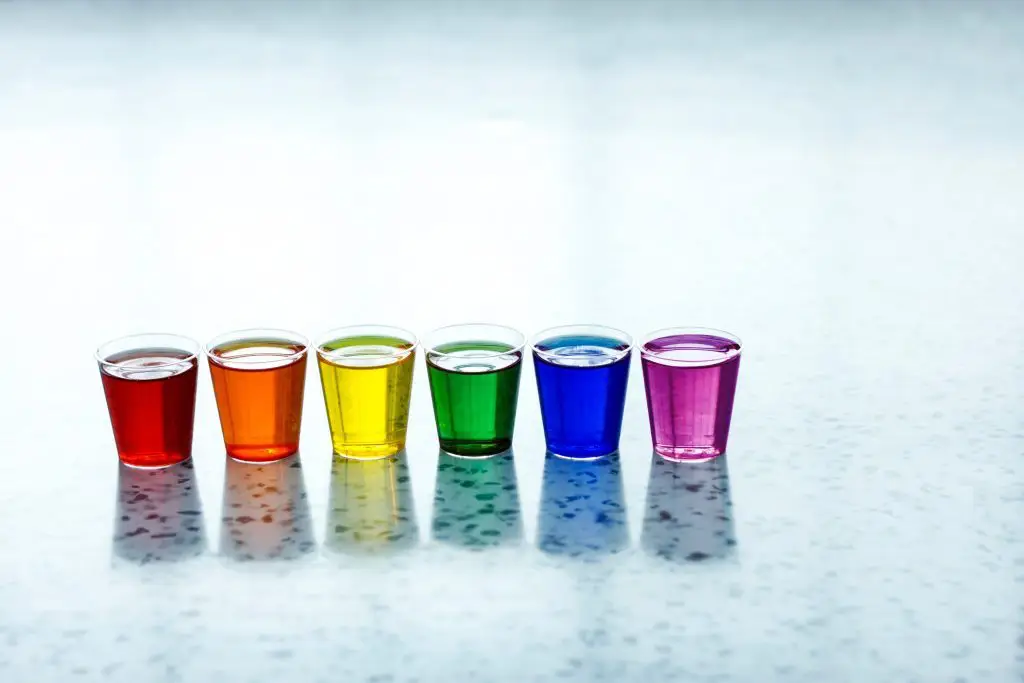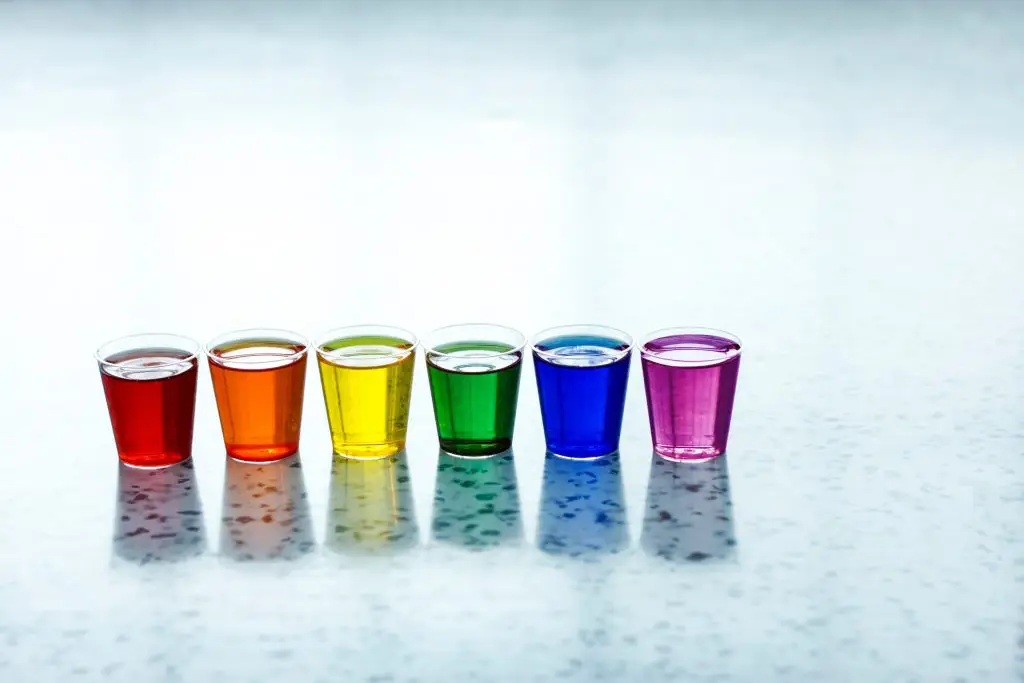 A few Izmir gay bars and clubs have opened – and promptly shut – in recent years, but there are still a few gay clubs and various gay-popular options catering to the LGBT community in Izmir.
Sadly, most are little more than fronts for hustlers and prostitutes – so we have also included our favorite cocktail spots and bars you should try to visit. This is especially true now our favorite gay bar in Izmir, Ehli Key Cafe, has closed down.
Outside of the gay bars, discretion is advised, and it is best to avoid all signs of affection between same-sex couples. Despite this, things can get crazy on a night out in Gay Izmir, and what better way could there be to get to know the locals? Just don't forget your common sense!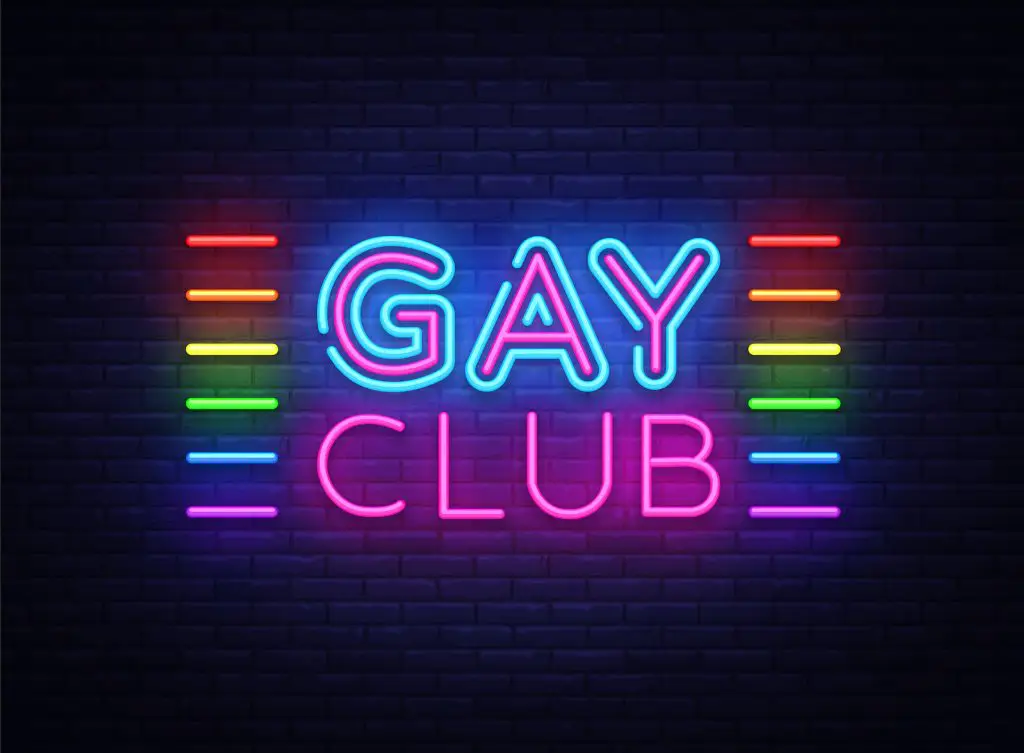 A gay bar in Izmir that keeps changing its name: originally known as Gollum, then Rainbow and now Trip, even though the address and owners have never changed. A fun crowd on Saturday night, but otherwise only open on Wednesday and Friday and is not very popular.
Small, with over-priced drinks and staff who were not exactly friendly. Still, with limited gay bars to choose from, this will do in a pinch.
The oldest gay club in Izmir, but like the other options, it is not ideal with fewer gay men and more transsexuals and rent-boys eying up the size of your wallet. The busiest time to visit is after 1 am on the weekend when the European techno and DJ club hits are being blasted to a crowded dance floor. The kind of place you don't want to visit when it's quiet.
An LGBT popular bar and dance club which gets very busy later at night. Expect a mixture of gay, bisexual rent boys and transsexuals – many of who are just after your money. Still, on a Friday and Saturday night, a large crowd generally gathers for the DJ sets and occasional cage strip shows.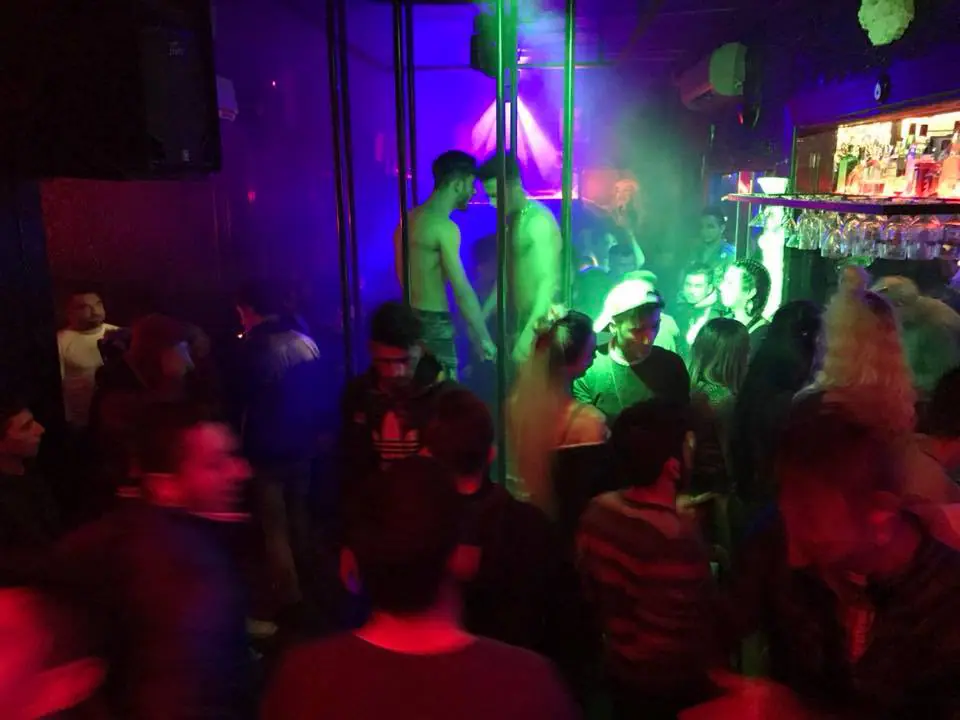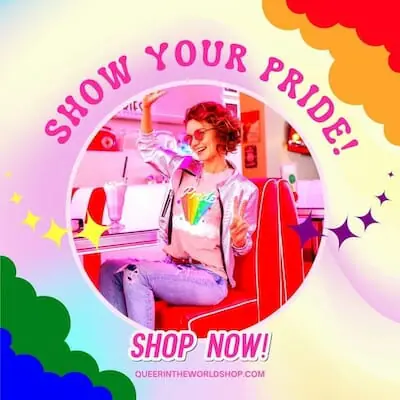 Our favorite club in Izmir, where all of the cool kids can be spotted dancing away to international DJs. Set up in a historic Izmir home; it is just like attending a house party – if your house parties had a fully stocked bar, live music, and more friends than you could count. You are bound to find a few cute gay boys in here – like most places in town – but otherwise, it's a very liberal/mixed crowd.
Our favorite spot for live music with drinks and pub food, hosting everything from Greek to Mexican and Cuban music nights – with some home-grown local talent as well. Suppose you want to get a real bargain, head down between 12-7 pm for their daily happy hour.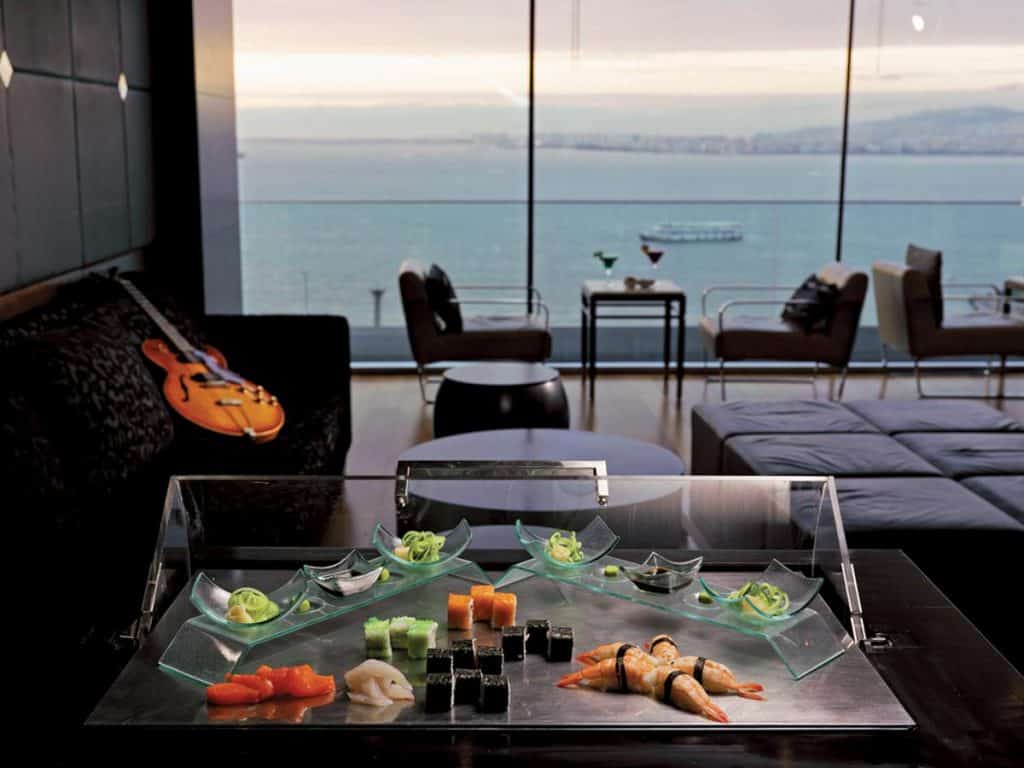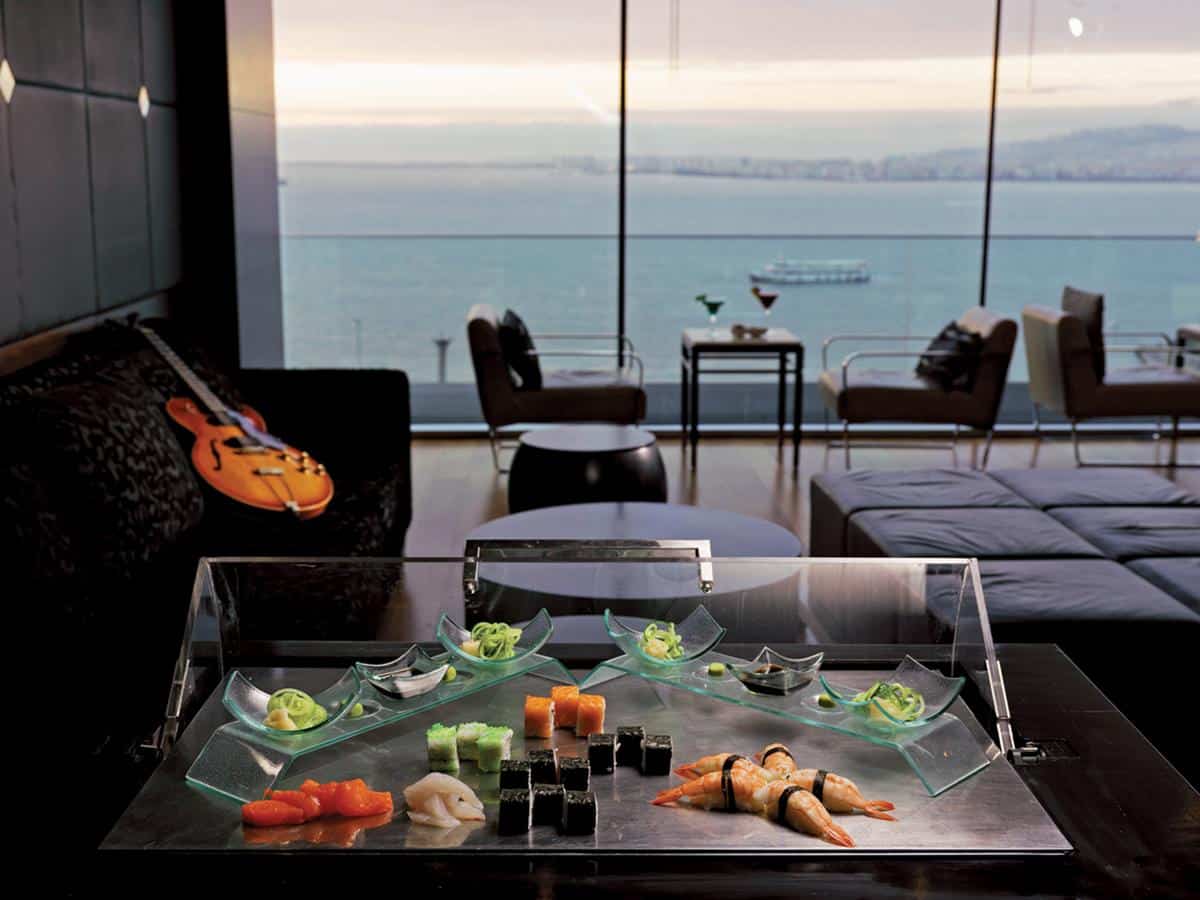 Sky Bar @ Swissotel Büyük Efes
An exceptional hang-out in the sky with glorious views out over Izmir Bay. The hyper-fashionable Sky Bar cocktail spot serves fabulous cocktails with refined service and is the perfect place to enjoy the high life in Turkey.
Concealed on a quaint side street in Alacatı, this fashionable garden bar is peaceful and relaxed, with the best pear cocktails we have ever tried. Soft Indie music is played throughout the night, making Nar Bar Alaçatı the ideal place to arrange a meeting for a casual conversation with incredible drinks.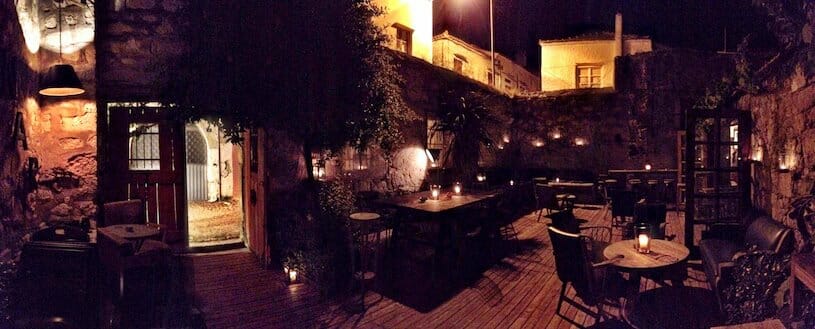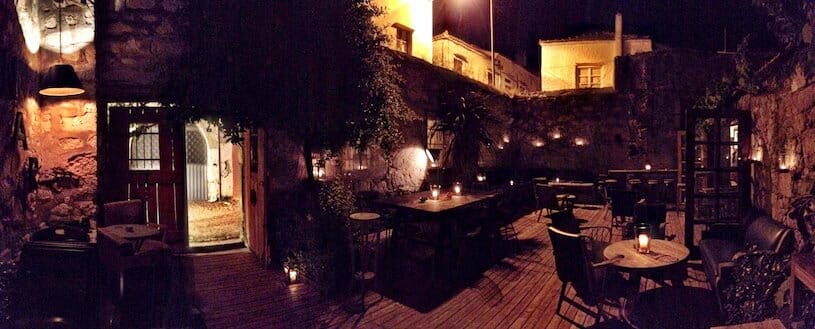 Gay-Friendly Cinemas in Izmir
To be clear, there are no gay cinemas in Izmir, but if you are curious, you can find plenty of straight porno-cinemas frequented by …somewhat open men!
Thanks to Turkey's historic bisexual culture, limited action is possible with guys are such venues, and a few specific porn cinemas in Izmir are very popular with gay guys. Remember, discretion is critical here, and it might be best to let the guys approach you.
If you want to try this type of gay cruising in Izmir, the best place to go is Ipek Cinema. To be clear, we do not recommend any form of cruising outdoors in Izmir due to reports of mugging and occasional gay-bashing late at night.

Gay Hammams in

Izmir
Sadly Gay Izmir does not offer your traditional gay sauna experience as you will find in most Western countries.
Thanks to local laws against any sexual activity in public – or public venues – most venues in Izmir do not want to be labeled as gay or even gay-friendly from fear of raid, reprisals or shutdowns by local authorities and instead play the 'three monkeys': "see nothing, hear nothing, speak nothing".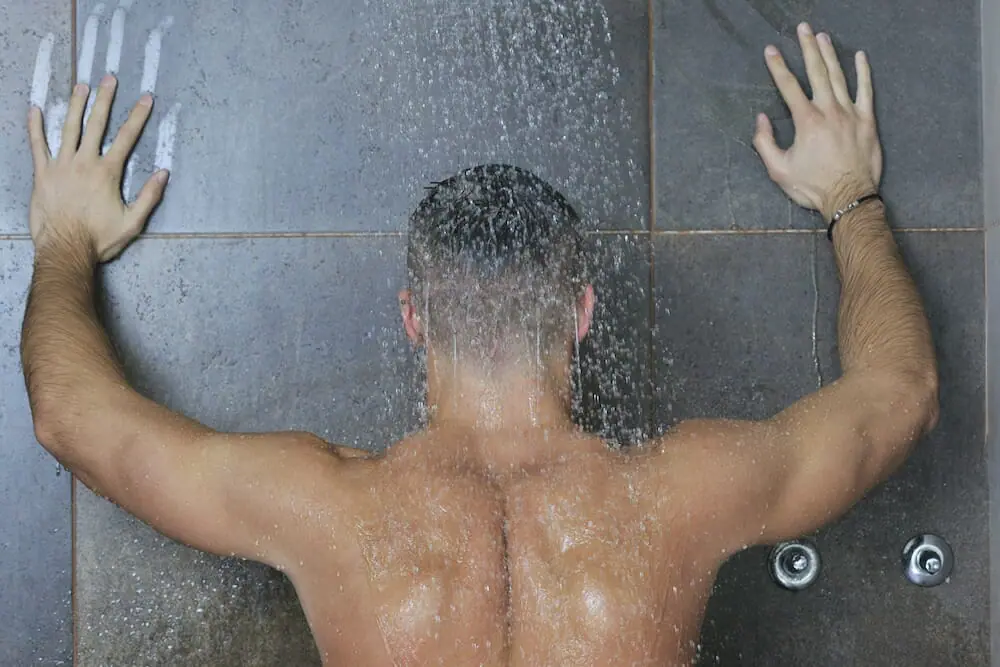 The Turkish bath (Hammam) is simply the Middle Eastern version of a steam bath and is set up to offer a spa-like experience – though of varying quality. Sex separates traditional hammams, and most are still done this way today, a frisky proposition in somewhat bisexual Turkey.
Europeans discovered the Hammam through their interaction with the East hence the Turkish name bath, which has become a popular feature of the best gay sauna worldwide.
While there are many busy saunas, gyms, and hammams (Turkish bathhouses), you should realize this is a very traditional and cultural pastime in Izmir and popular with both gay and straight men.
Below we have listed the most popular Izmir gay hammam, which are often frequented by gay men – however, please practice discretion and care. To avoid any issues or disappointment, it is best to explore the Izmir hammams merely to experience the history and tradition of the Turkish bath, and if more happens – so be it!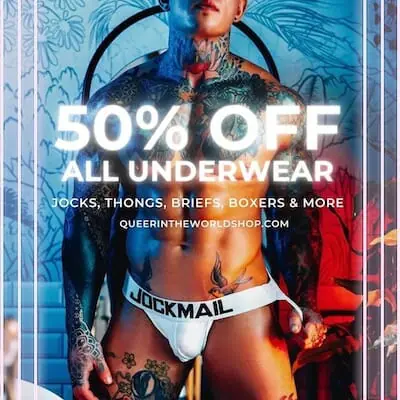 Gay-Popular Hammams in

Izmir
Yeniay Hammam
A very basic hammam that is small and with questionable hygiene – but is very liberal, and everyone knows you only go here for one thing.
If you are young and a foreigner, you will be the object of everyone's desire, including some of the attendants, but it is mostly guys in the 40+ bear category. The facilities are limited to showers, a steam room, and a hammam table.
Marmara Hammam
Another gay-popular hammam in Izmir is not very busy. The staff seems not to watch too closely what goes on, but the clients are shy, so you are more likely to have luck meeting a friendly guy and heading to a safe, private space later. Small, with the necessary scrub area, pool, dry and steam sauna.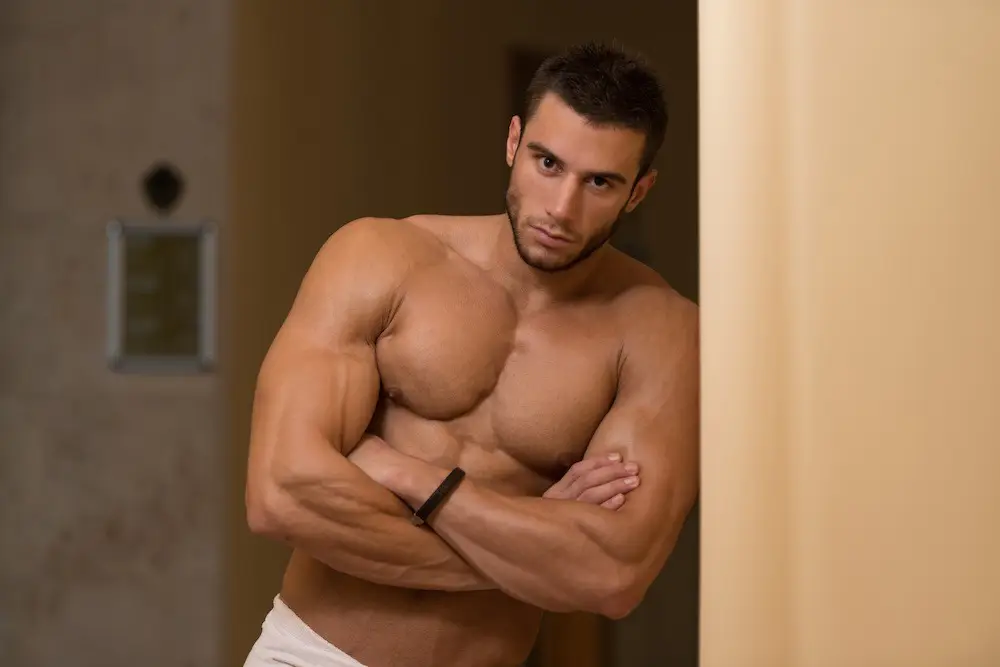 Non-Gay Historic Hammams in

Izmir
Basmane Hammam
One of the most authentic historical Turkish baths in Izmir catering to men only, except from 11 am till 5 pm on weekdays when ladies are welcomed. Housed in a 17th-century Ottoman structure, this is an authentic Turkish bath experience like the locals do it. To be clear, it is not a sterile western style spa, but a chance to have a real adventure!
Civici Hammam
A 16th-century Turkish bath built in the 16th century with the highest dome of any hammam in Izmir and unique features of Ottoman hammam architecture. Fairly run-down but clean enough and has excellent service with thorough treatments.
Luks Hammam
A twin hammam structure with isolated men's and women's sections, with the men's area, open every day until 10 pm. One of the cleanest hammams we visited, with a remarkable octagonal dome featuring in the central area.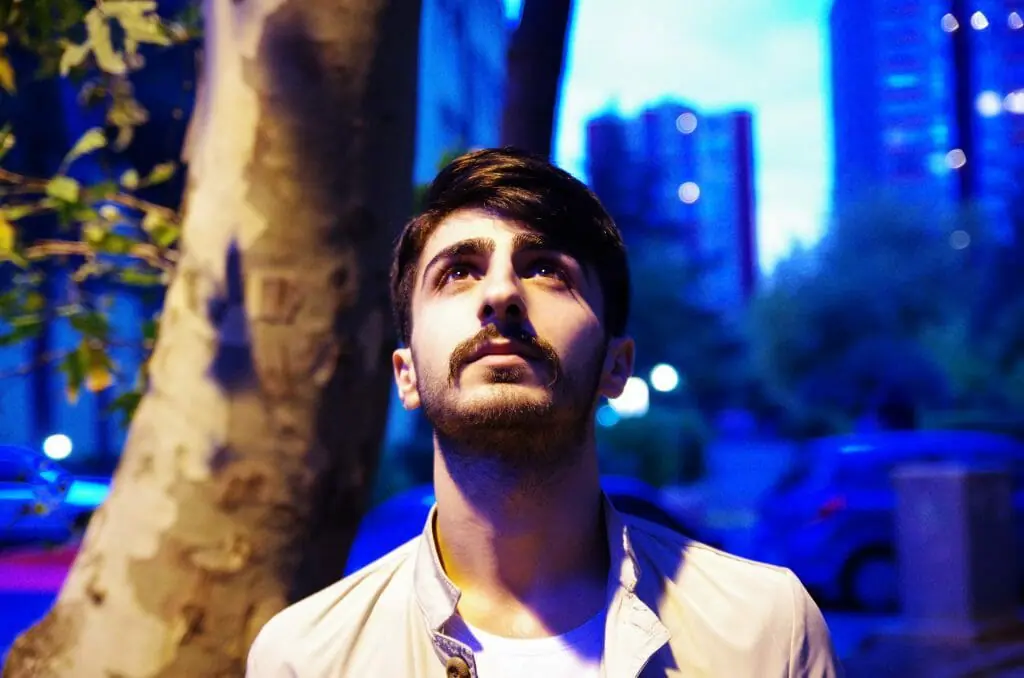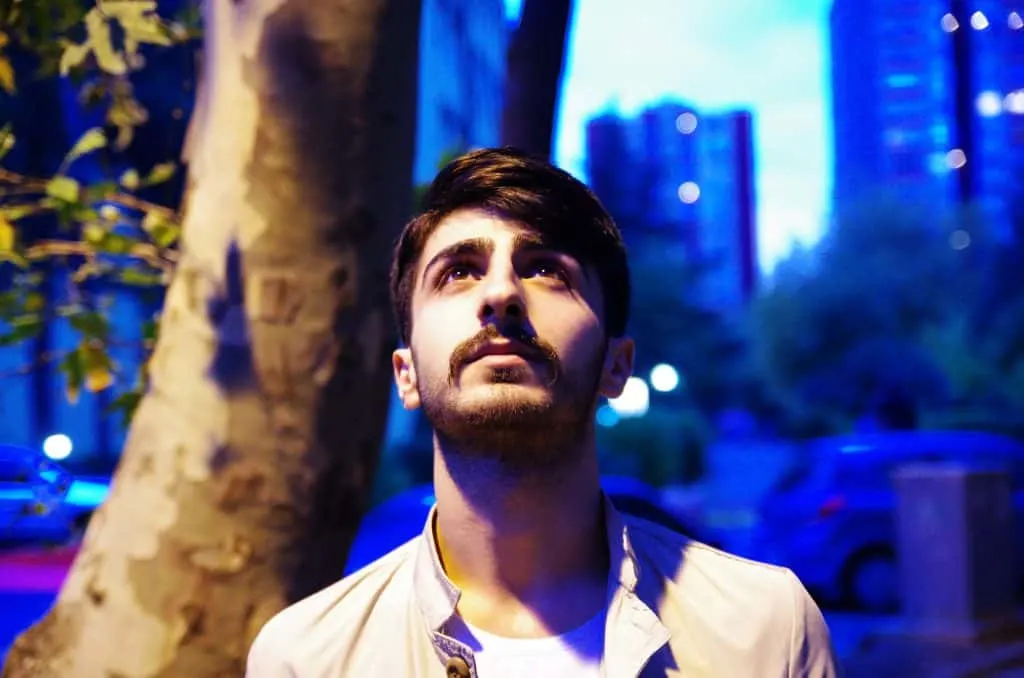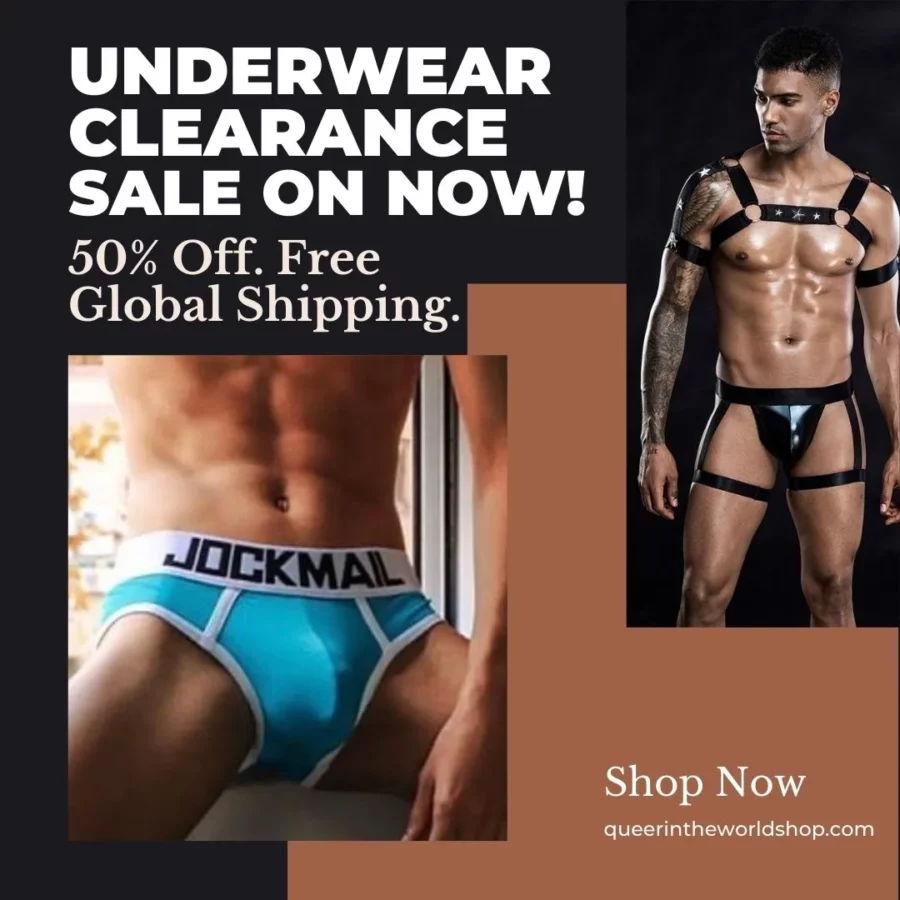 Gay Map Of Izmir
Finding it hard to envisage where everything is in Gay Izmir? Hopefully, this queer-centric map helps where we have marked all the bars, clubs, parties, hotels, saunas, massages and more will help you stay in the spot best suited to you!