Birmingham. The 'city with a heart'. Once an industrial powerhouse, and with more canals than Venice, this diverse metropolis is being re-born once again.
There has been much regeneration in Birmingham. Gleaming state-of-the-art public spaces sit aside restored Victorian factories, a nod to its industrial past. Once named the 'city of a 1000 trades', Birmingham is littered with remnants of markets that prospered and fell.
It is also the home of Cadbury's chocolate, Peaky Blinders and, to top it off – the birthplace of Ozzy Osbourne!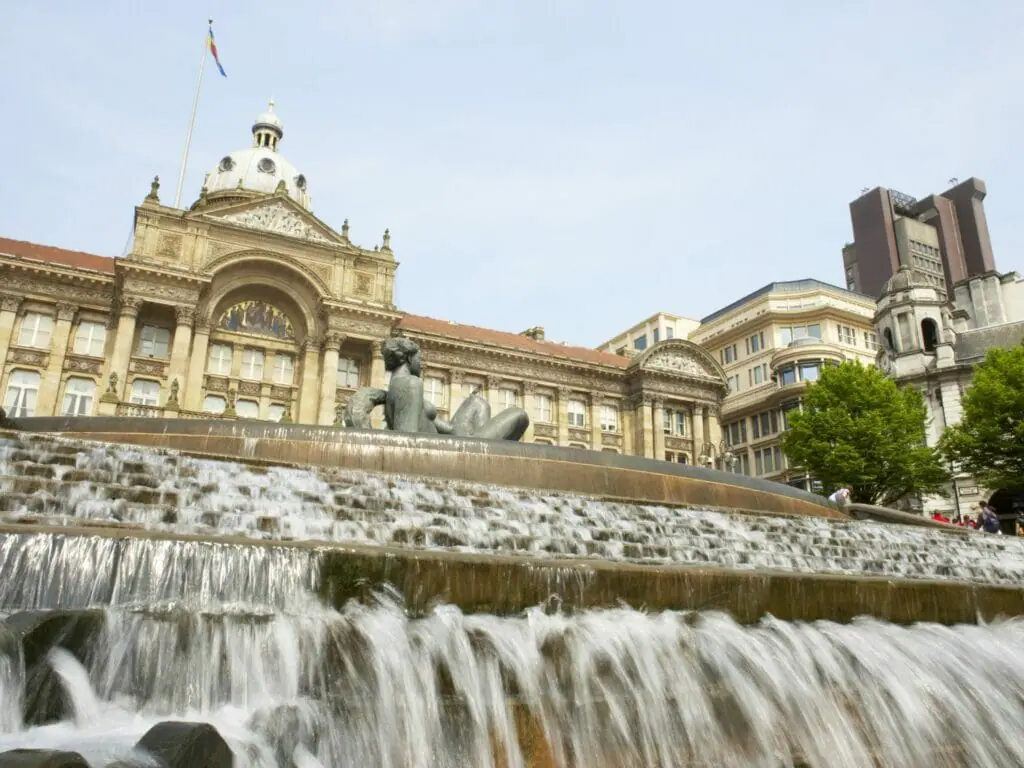 Within the city, there are several quarters: the Jewelry Quarter, Irish Quarter, Gun Quarter, and Chinese Quarter, to name a few! Even better, there is the Gay Village which is mainly situated on Hurst Street.
This is a safe space for LGBT+ people, of which there are about 60,000 living in the city overall. Birmingham has a lively gay scene, which goes back several decades. While it might not be as thriving as it was in its heyday, it's still a popular LGBT+ destination.
LGBT travelers are generally safe in the UK, but the West Midlands in particular has seen some worrying spikes in hate crime. According to police data, hate crimes based on sexual orientation rose by 43% from 2021-22. It is also one of the forces that records the highest level of transgender hate crime.
With this in mind, you might feel more comfortable avoiding public displays of affection, especially outside of the Gay Village.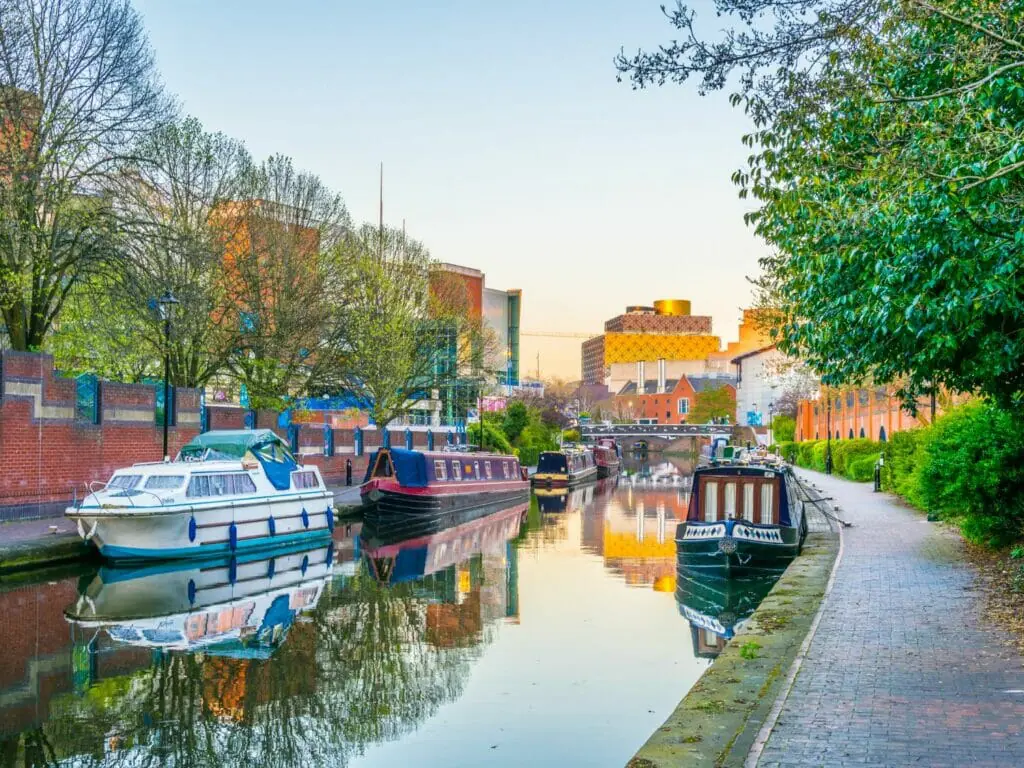 Nationwide, gay rights have come a long way in the UK. From the first pride in 1972, to the repeal of the severely damaging Section 28, followed by the legalization of gay marriage in 2013. Britain is a much more inclusive and accepting society. However, there is still a way to go.
After much wrangling, the government has agreed to ban conversion therapy but not for trans people, who need far more protection than they are getting. The police also need to help the LGBT+ community report hate crime, as much is unrecorded.
But for travelers, the city of 'Brum' is well worth a visit. 'Brummies' are known to be friendly, as well as have excellent self-deprecating humor! It is also one of the most ethnically diverse cities in the UK, with over half its population from BAME backgrounds. There are plenty of new and established cafes and restaurants to try, and it is worth sampling their infamous Balti curries!
And with the ongoing investment in the city, Birmingham is positively humming with energy and excitement.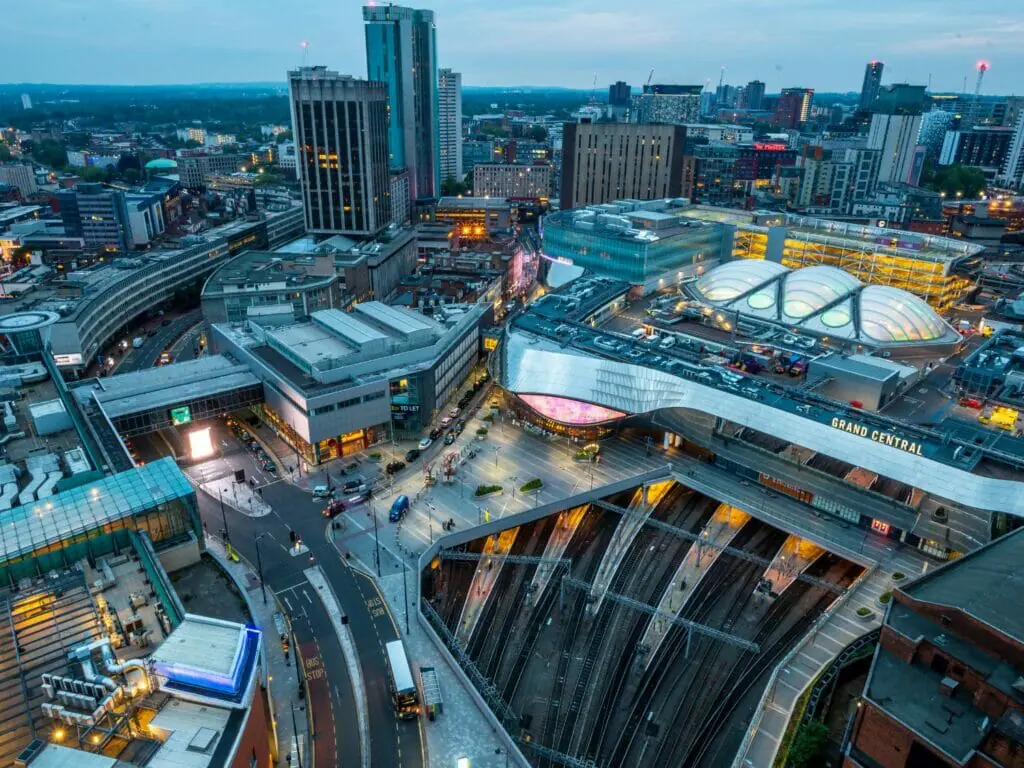 Attractions in Gay Birmingham
Queer travelers have tastes that are diverse and varied, and in Birmingham, there are plenty of options to satisfy all. As it is a city steeped in history and culture, for those culture vultures, there is a wealth of activities to choose from! Delve deep into the past by exploring Victorian trades that boomed in the Industrial Revolution, or expand your horizons with the many shows and exhibitions on offer.
As always, one of the best ways to explore is on foot; this allows you to discover the numerous quarters within the city. For those wanting a contemporary feel, check out the Bullring and Grand Central, where there is plenty of shopping to be done. For stunning views, visit the impressive Library in Centenary Square.
Here you can reach one of the highest points of the city from the viewing gallery. And for more of a buzz, the Jewelry Quarter, Chinese Quarter and Gay Village are bustling with activity! Here are some of our top picks of things to do in Birmingham…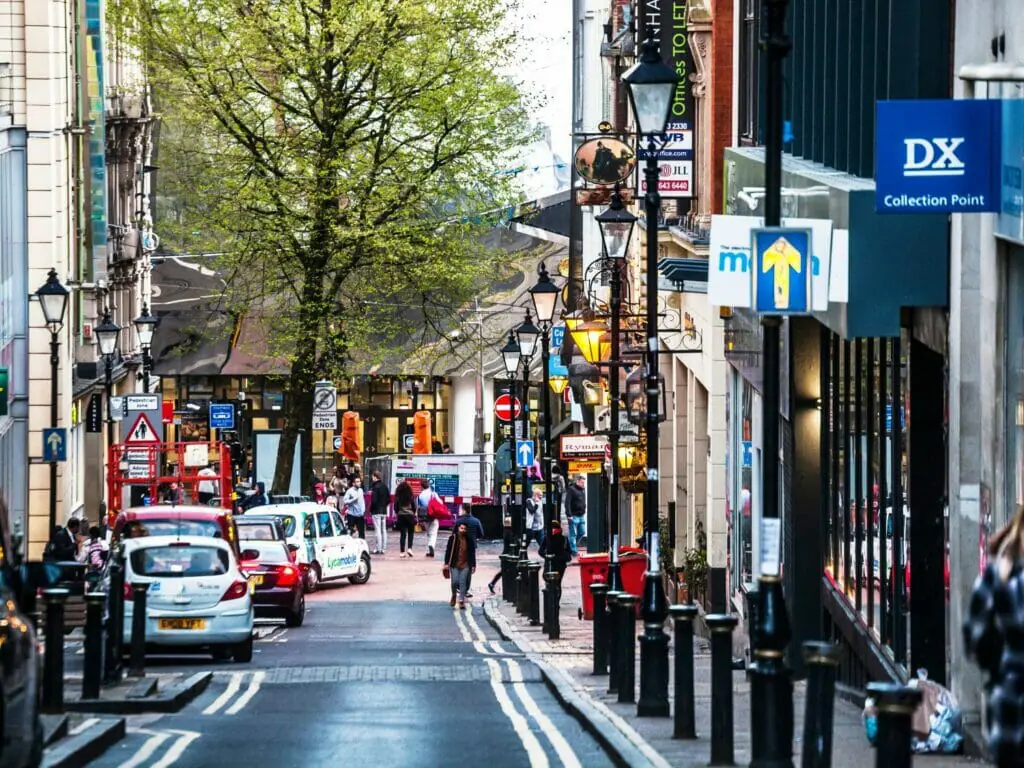 Top Highlights in Birmingham
This contemporary art gallery is housed in an impressive neo-gothic building. Started in 1964, it was intended as an 'antithesis to exclusive art establishments and galleries.' Now, it is a gallery of international status and serves as a cultural influencer in the region. There are 60-minute tours available as well as practical workshops and artist talks. Free entry too!
Sitting within the International Convention Centre, many greats have graced the stage of the Symphony Hall: Van Morrison, Liza Minnelli and Grace Jones to name a few! The packed program caters to every taste, from drag extravaganzas to full-on orchestras – you won't be disappointed.
This historic area is bustling with activity. With over 800 shops, you can easily spend a day here! Filled with (you guessed it) jewelry shops, it remains one of the main go-to destinations for picking up something sparkling. But if that doesn't interest you, there are many other independent shops, cafes and restaurants to peruse. For quick bites and excellent coffee, visit Saint Kitchen, which overlooks St Pauls Square.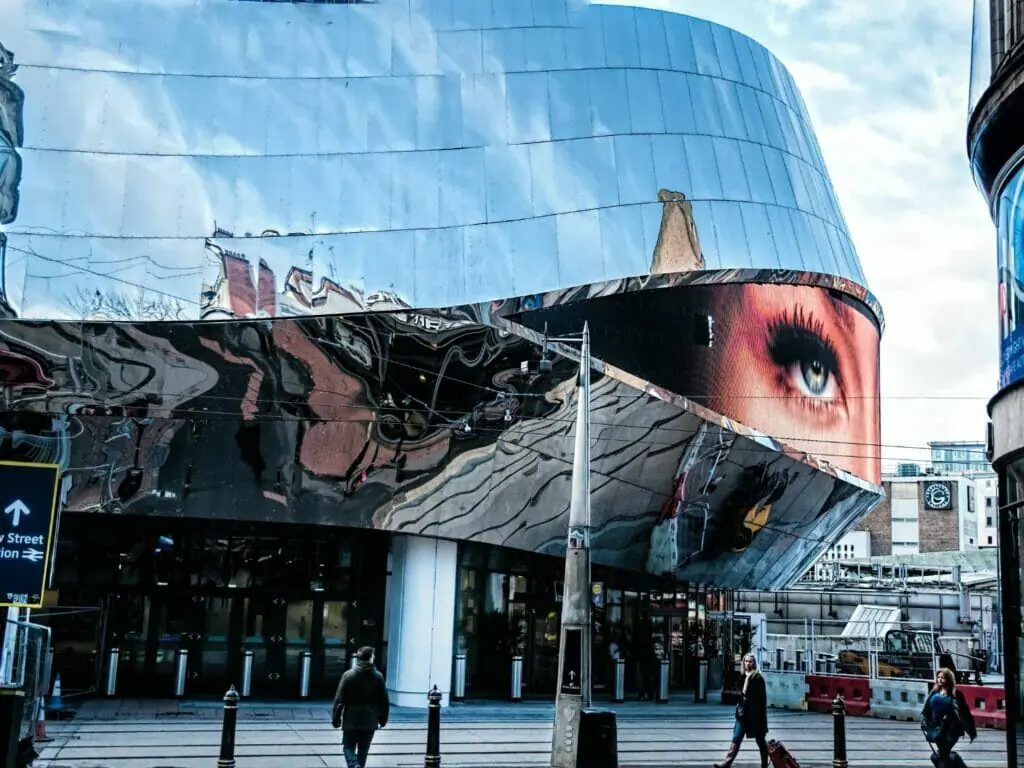 In the 19th Century, funerals used to be a rather lavish affair. The Victorians were somewhat obsessed with it, and as a result, it became a booming trade! This unusual museum explores this, as well as our changing attitudes about death. The Stamp Room is almost perfectly preserved, giving you a good chance to see what a factory in the Industrial Revolution looked like. Tours are run on Thursdays, Fridays and Sundays.
Shrewsbury Prison in Birmingham is a unique and interesting historical site that offers visitors a glimpse into the past and the evolution of the prison system. It is a Grade II listed building and it is the only remaining example of a Georgian prison in the West Midlands. Visiting the prison is a great opportunity to learn about the history of the prison system and the lives of the prisoners and staff who lived and worked there.
Tipsy Blinder Historical Night Tour
Birmingham has a rich history of gangs and drinking establishments, and this tour will show you the best of both. Led by Edward Shelby, a distant cousin of the Shelby brothers and a notorious Peaky Blinder, you will visit several unique drinking establishments, including a real ale pub, gin palace and cocktail bar. Along the way, you will learn about the Peaky Blinders and the impact of alcohol on the city, as well as take part in a fun Peaky Blinder-related activity.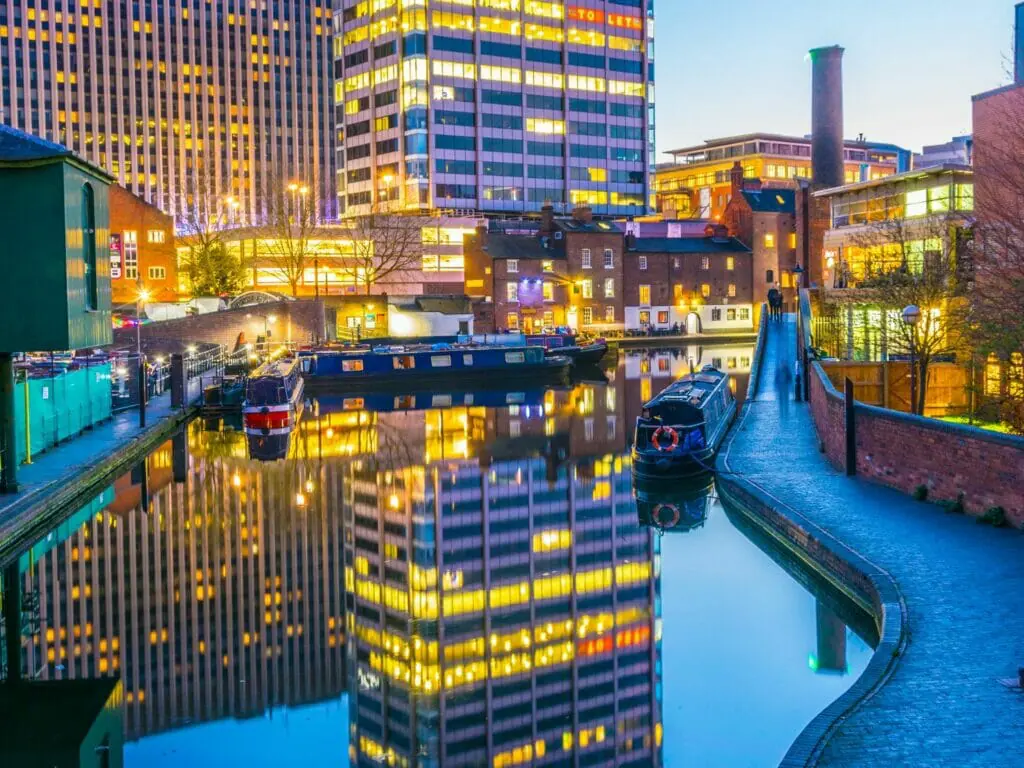 Calligraphy Classes at the Pen Museum
Back in the day, making pen nibs in Birmingham was big business. This fascinating museum brings this once-booming industry to life. There are plenty of opportunities to practice your calligraphy skills too, but if you want to go further, book a calligraphy workshop! They are inexpensive (at £12), and suitable for beginners and calligraphers alike.
This cinema has been around since filmmaking began, with 112 years of history. This makes it the oldest cinema in the UK and a much-loved Brummie institution. After a recent re-opening, it has been restored to its former glory. For film fanatics, this is the place to go for seeing classic films and art-house viewings. A perfect date night for that old-school movie feel!
This award-winning small and intimate bar is situated in the Jewelry Quarter. There are 140 gins to explore, some of which you will have never heard of. To delve deeper, book a gin tour. You will learn about the history of gin before tasting a selection. Plus, there is a 'Gin, Cheese and Chocolate' tour for those who want to tickle their tastebuds even further! Booking essential.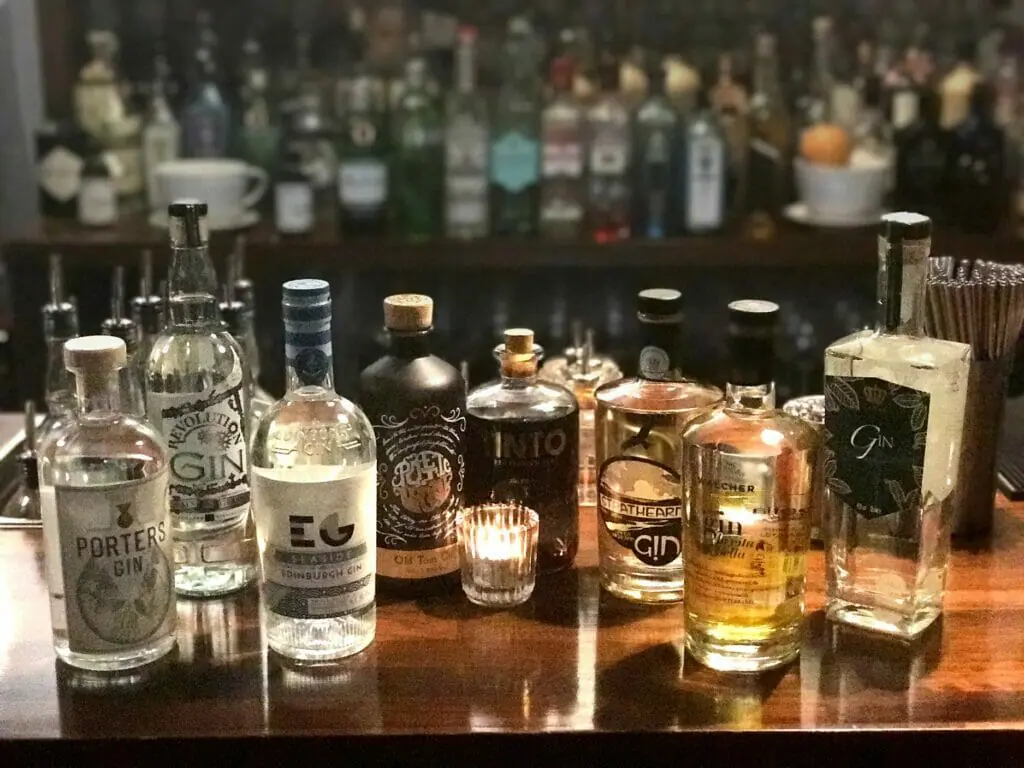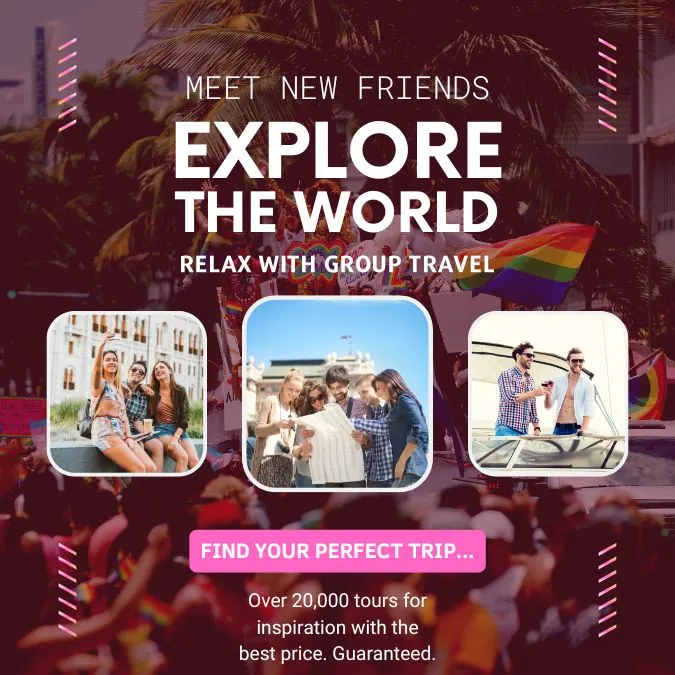 Gay Things To Do in Birmingham
Named 'The Ribbons' and standing in Hippodrome Square, this huge steel sculpture depicts two interlocking hearts, one of which has been left to rust. It represents the people who have died, but also people who are living with the disease.
After the hit British drama 'It's a Sin', many decided they needed to pay tribute to those who passed away, as they didn't have the graves or funerals that they deserved. Designed by Garry Jones, who lives with HIV.
In 2022 Birmingham Pride celebrated its 25th Anniversary. Next year, the two-day event will be celebrated on the 27th and 28th May at Smithfield – right next to the Gay Village. This is a big event with over 100,000 people in attendance and this year saw the largest-ever Pride Parade in Birmingham.
Set within 12 acres, it has several stages, a dance area and plenty of stalls. The perfect place to don your gay socks and LGBT Pride outfits and celebrate queerness with lovers, friends, strangers and drag queens.
However, with increased hate crime in the West Midlands, there have been some attacks during Pride so be on your guard – especially when traveling to and from the event. It is truly horrific we even need to say this.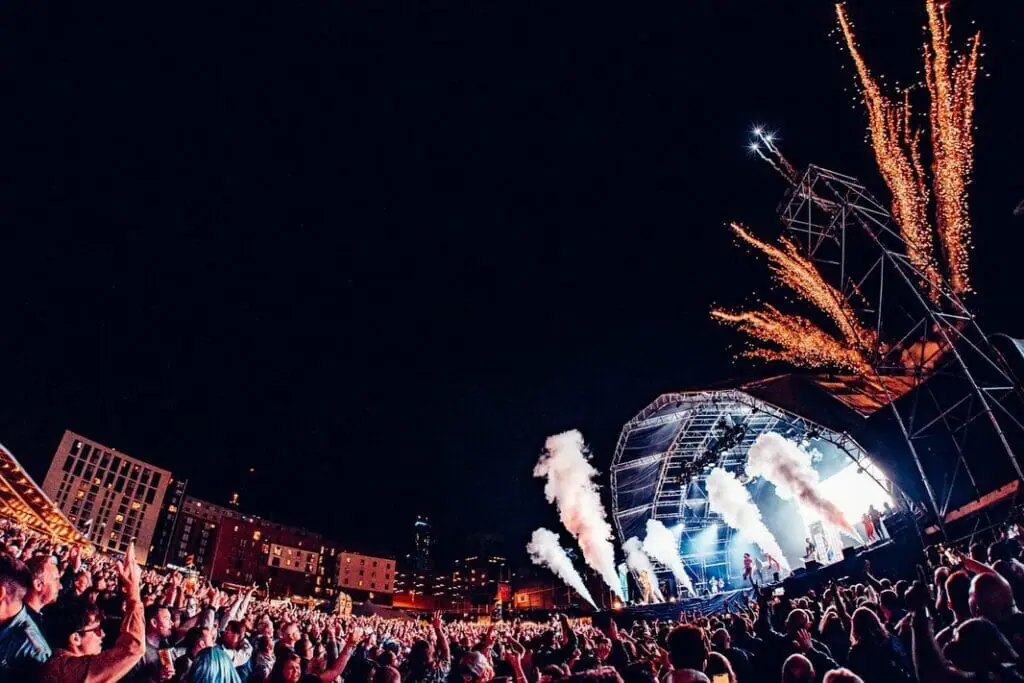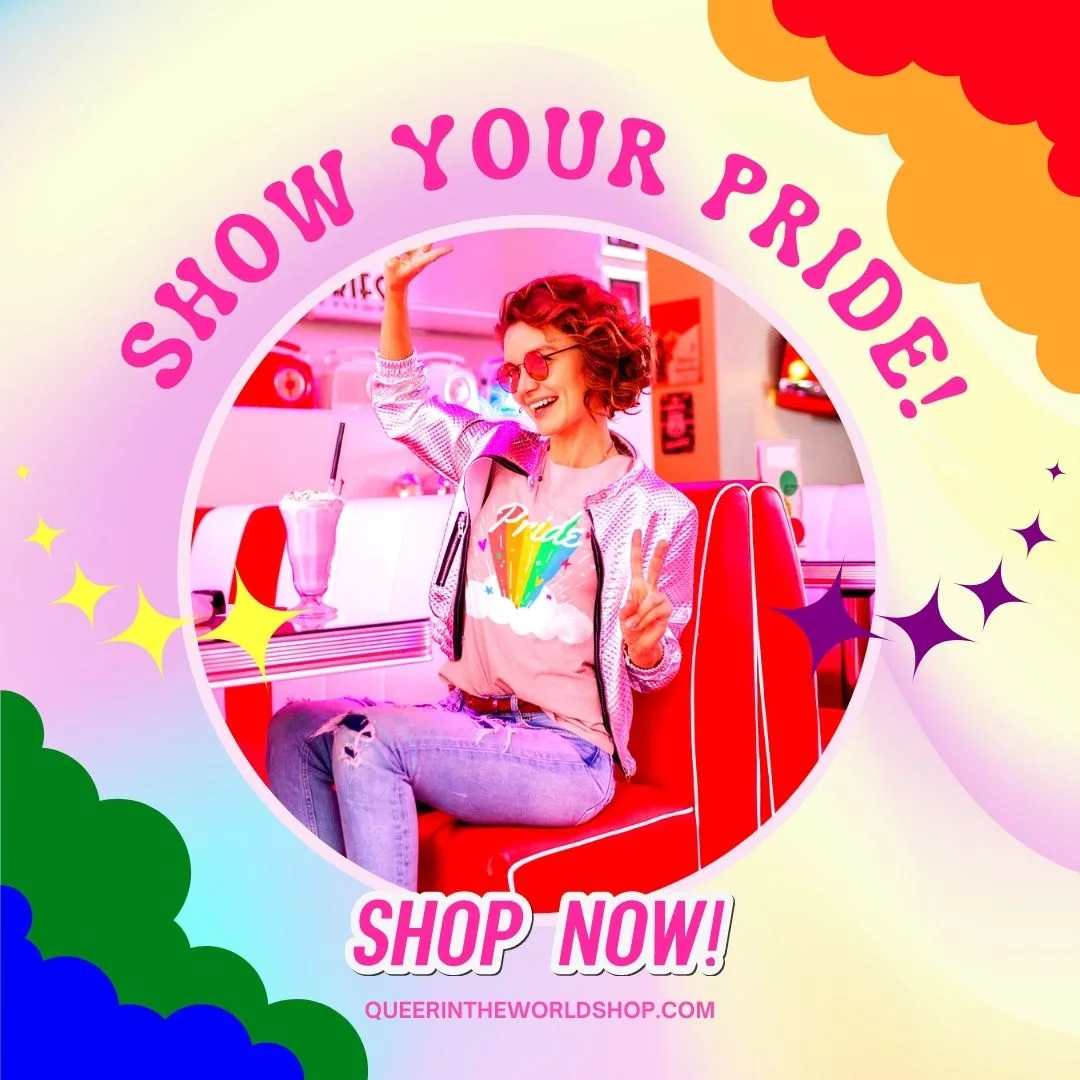 Gay And Gay-Friendly Hotels in Birmingham
The development of the city has led to Michelin restaurants and luxury hotels springing up. This year, the fabulous art-deco Grand Hotel opened once more, after 20 years of being shut. Architecturally, there is a huge variety of building styles to choose from.
From Victorian factories to glass skyscrapers – there is something for every taste. The converted factories offer a glimpse into Birmingham's industrial past, while other towering hotel rooms give fabulous views across the city. The chains are more likely to make a pledge to be LGBT+ welcoming, while the boutique hotels might offer something more unique. It is unlikely you will receive any hostility at either, but with increasing hate crime in the city, make sure you remain aware.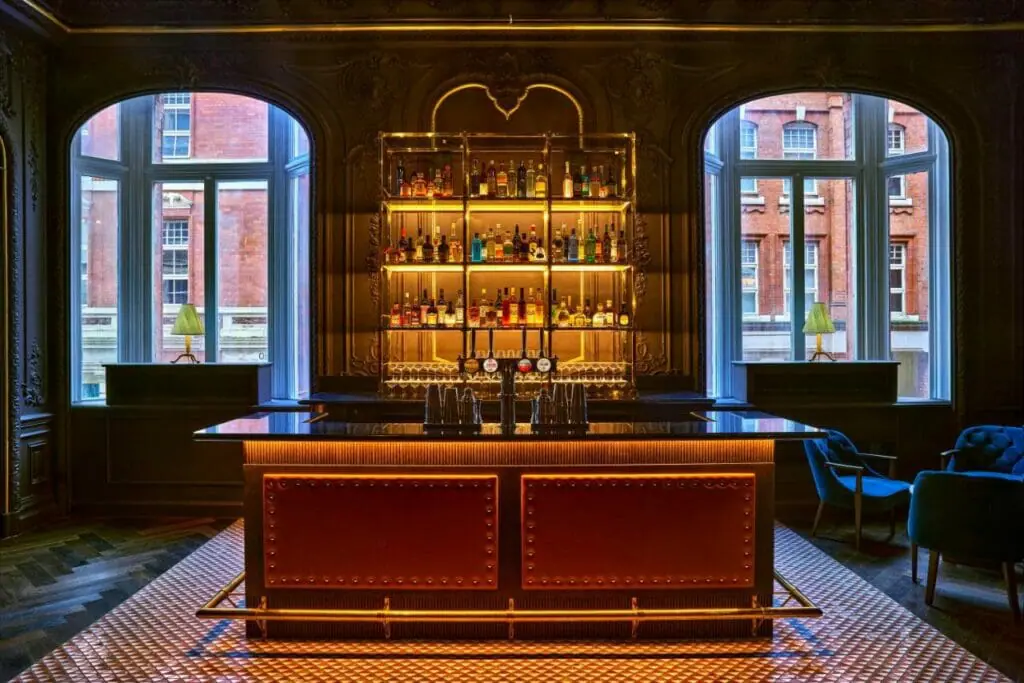 There are very few hotels in the Gay Village, but plenty of apartments to rent should you wish to be close. The popular hotels are in the city centre, so you can explore it easily on foot, especially as much of the area is pedestrianized. The jewelry quarter is also a favorite place to stay for LGBT+ travelers, due to its variety of independent restaurants and shops. Plus, it has close proximity to the Gay Village. Many also choose to stay in the commercial area, near the International Convention Centre. This gives them access to the sport and entertainment venues there.
Needless to say, there are also hundred's more hotel and hostel options in Birmingham if none of these suit your desired budget, facilities or area – but these are the best hotels according to other gay travelers and us. Whatever your needs are, Birmingham has you covered.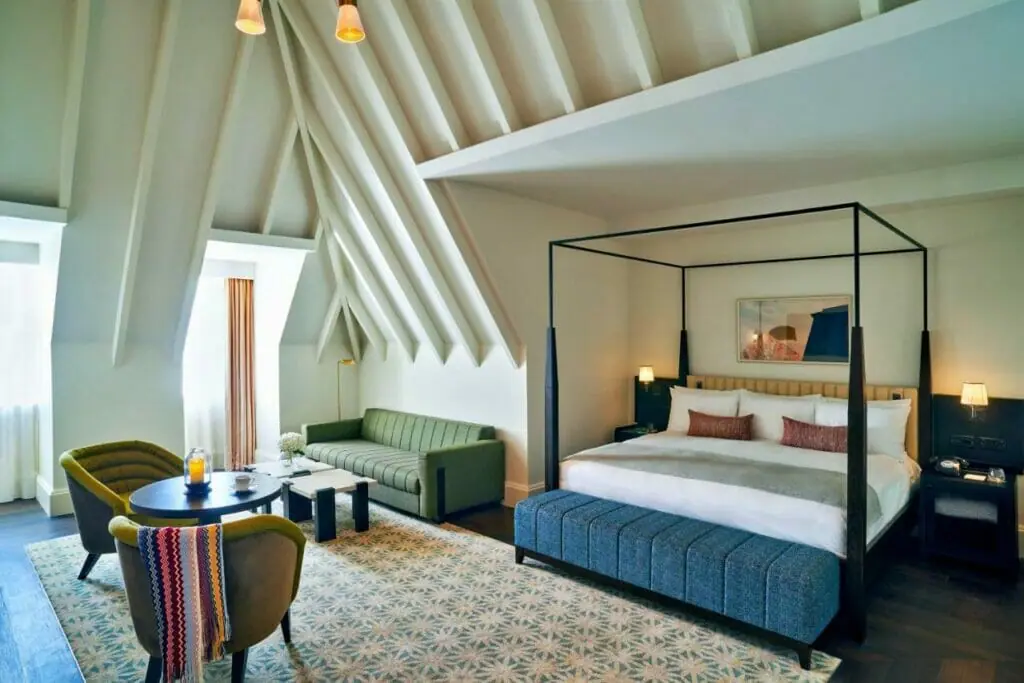 Once the host of the Birmingham Gay and Lesbian Pride Ball, this luxury Victorian hotel on Colmore Row has a breathtaking interior. After a £45 million refurb, they have the details just right. Sip champagne in the ritzy Madelaine bar or, for a more down-to-earth option, indulge in some American comfort food at Issacs. There is a range of rooms to book at varying price points, but if you want something sumptuous, book the suites complete with four poster beds, plush sofas and fresh flowers.
Just a 10-minute walk away from Gay Village, this edgier hotel is a mix of chesterfield sofas, pop art and low-level lighting. With plenty of ambience here, it is perfect for couples wanting a romantic break. The hotel was once the Royal Mail Building, and it is conveniently located near New Street Station in the Jewelry quarter. Enjoy English and French dishes at the Chez Mal Brasserie and indulge in treatments at the spa. The luxury afternoon teas are a popular choice with guests and visitors too!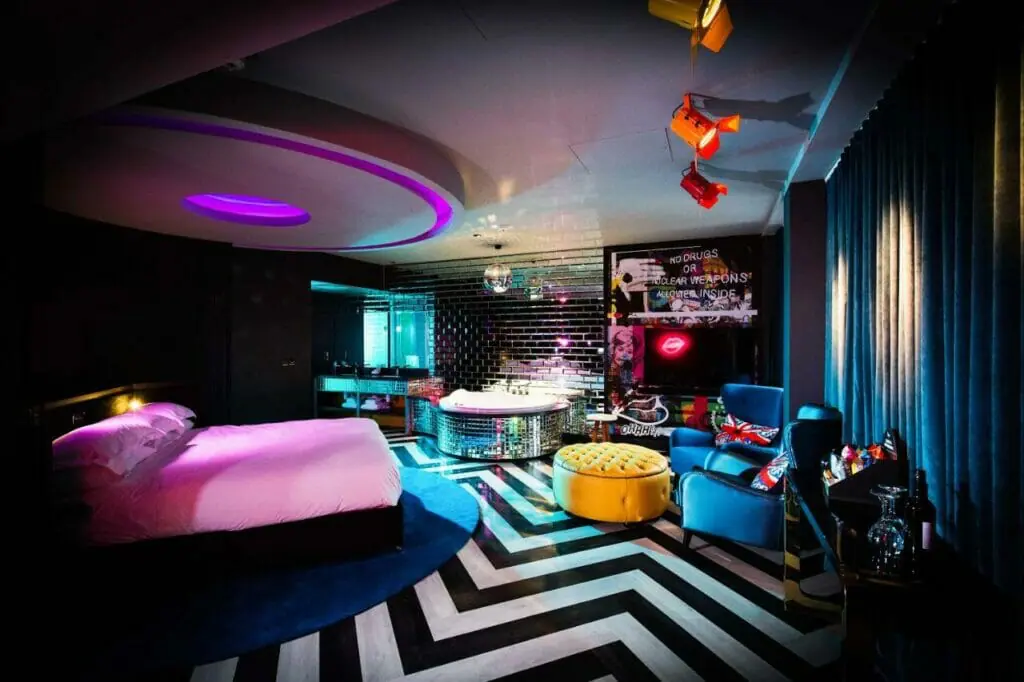 The hotel is located on the 23rd and 24th floor, so the views are excellent. The stylish room offer a complimentary mini-bar, but some guests find the place a little overheated. Underneath, there is a retro bowling alley and three restaurants by the chefs Marco Pierre-White, Rodizio Rico and Shogun Teppan-Yaki. This gives you the choice of indulging in some signature steaks, Brazilian fare or sushi. Located on Wharfside Street, the Bullring shopping centre and train station are close by.
AC Hotel Marriott Birmingham ☆☆☆
This hotel is at the heart of the city centre. The interior is modern, clean and comfortable. Some rooms also have views of the canal. Make use of the fitness suite, and on-site coffee store by Black Sheep Coffee. The service often gets outstanding reviews. Supporting Marriot is a good choice, it consistently comes out as one of the top LGBT+ inclusive workplaces, and its #lovetravels campaign in 2014 extended its inclusive ethos to its hotel guests too.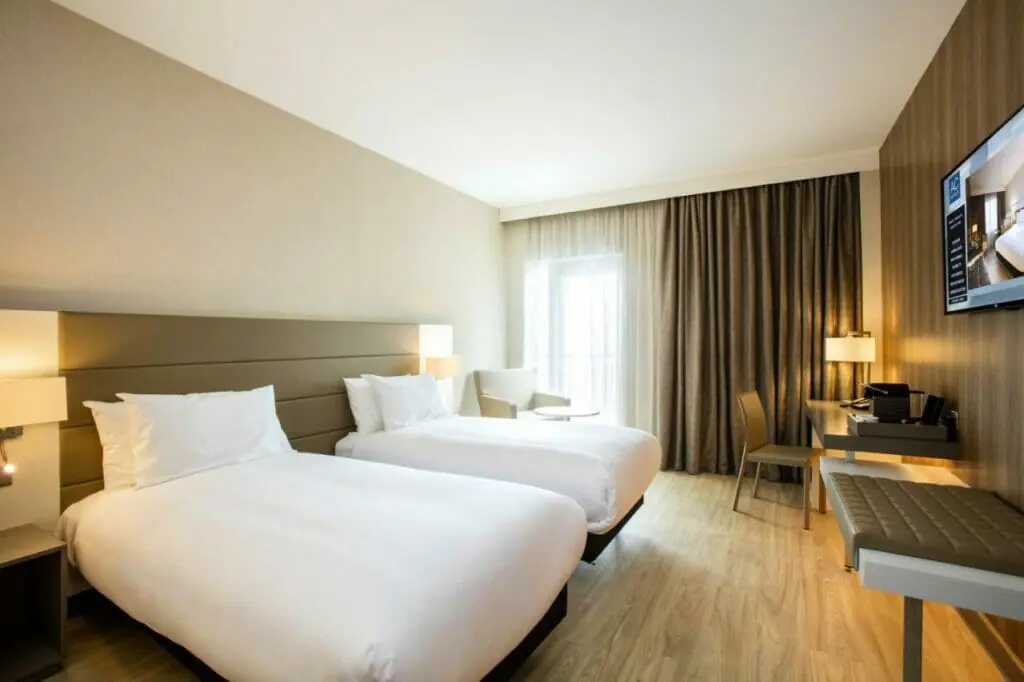 As one of the few places to stay within the Gay Village, the Fountain Inn is the only gay hotel in town and offers reasonable prices and clean rooms. The hosts (and their dogs) are friendly and welcoming to all. As a result, the reviews are often excellent. Downstairs is a gay bar, pool room, and spacious garden too. However, if you come by car, parking in the area is expensive at almost £5.00 per day.
This hotel has both private and community rooms for a reasonable price. There are also more basic yet private sleeping options called 'Micros', which are similar to a ship or train cabin. Nestled in the jewelry quarter, this hotel used to be a Victorian factory. It is stylishly decorated with exposed brick walls, scandi-inspired furniture and plenty of greenery. There is a restaurant, shared kitchen, yoga area and wellness space!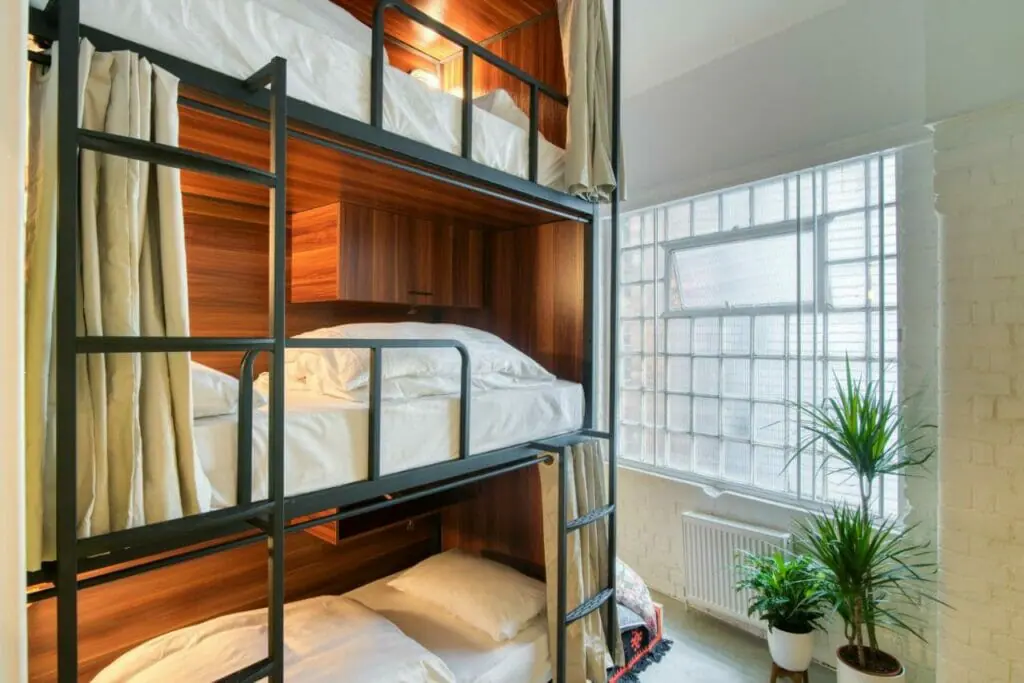 Gay Nightlife In Birmingham
When it comes to gay nightlife, Birmingham has been a diverse and vibrant hot spot for decades. Before decriminalization, there were several bars that welcomed the gay community, despite being often raided by the police. It really took off in the early 1990s.
Up and down the country, people traveled to Birmingham to enjoy its gay scene – one of the biggest outside of London and Manchester. It was around this time that Northern cities had a dynamic gay scene, which some say has been somewhat lost. There are some wonderful photos that capture these moments, which can be found @linden_archives.
Now, it still remains one of the top UK cities for LGBT+ partying! According to The Bottle, its drink prices are reasonable and it gets high scores with social media hits on Instagram and TikTok. However, it scores poorly with safety. Displays of affection can still draw negative responses from other party-goers. Broad street tends to be the busiest in terms of nightlife, and also can be the most dangerous for incidents of hate crime.
For a safer night, it is best to stick to Hurst Street, Essex Street and Kent Street. Be mindful too of some of the security staff, there have been reports of hostile bouncers in the Gay Village. Often, they are employed as outside contractors.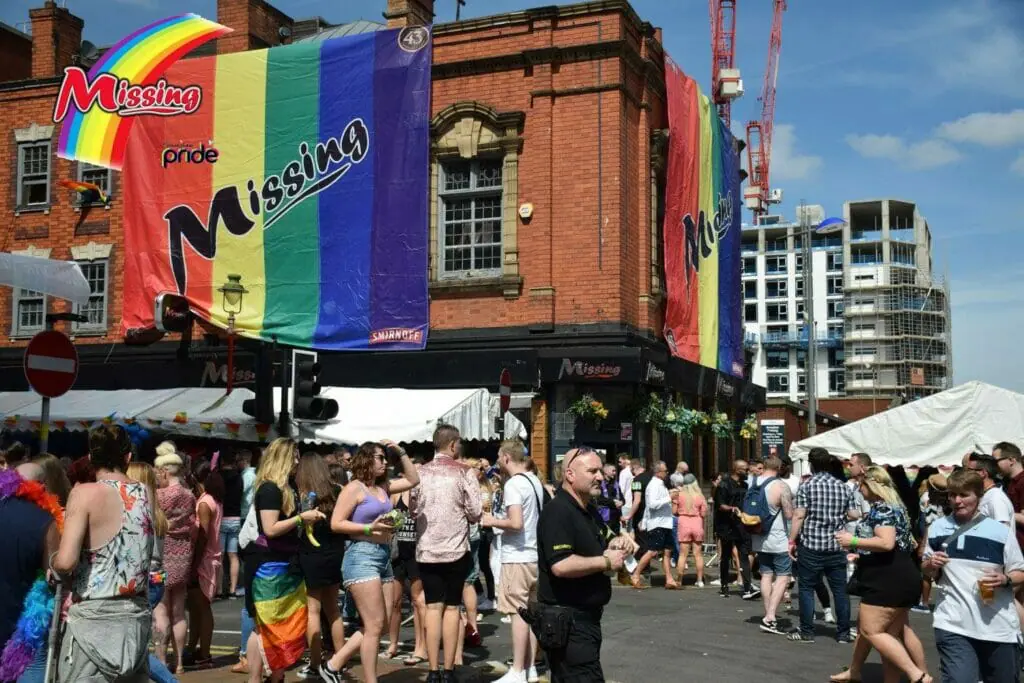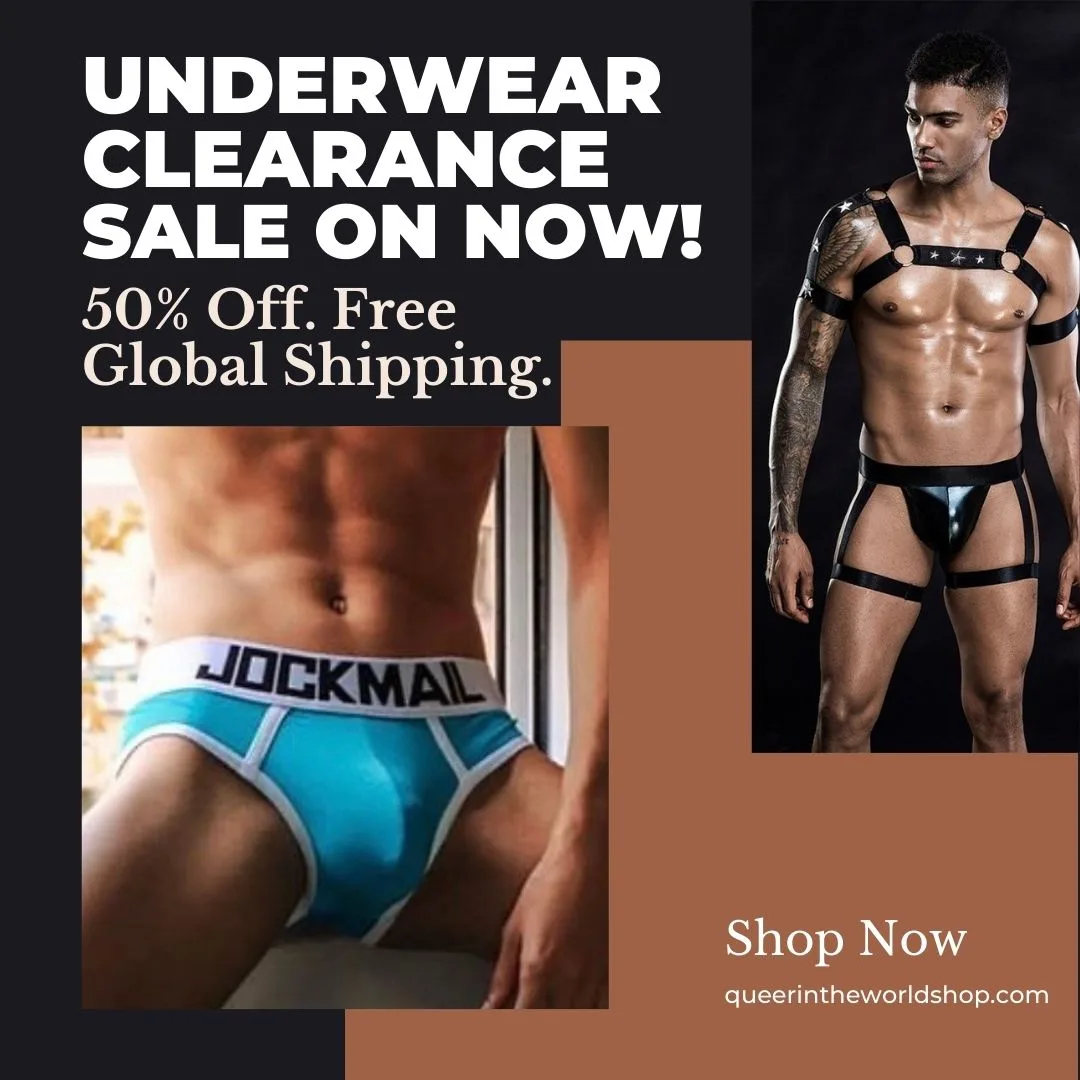 Gay Bars & Clubs in Birmingham
Undoubtedly, this is the party bar. Missing Bar is located at the heart of the Gay Village. With its giant gay flag and Marilyn Monroe statue on the roof – you can't miss it! There are resident DJs, plenty of shows and a decent drinks menu. With Disco Karaoke and Funk'd Up Fridays, this is the bar where you can get your groove on. Choose from a variety of cocktails, layered shots, cheap bomb shots and prepare to party!
Ranked one of the best LGBT+ bars in the UK, The Eden Bar has it all! Excellent DJs, friendly staff and brilliant acts in the entertainment marquee. Their tagline? 'Be you. Be Gay. Be our Allies. Be Fabulous.' And fabulous it is! It relocated this year, and now happens to be next to the Birmingham LGBT centre. The owners, Garry and Cal, work hard to book high-quality acts. So if you're looking for a night that can't fail – Eden is a safe bet.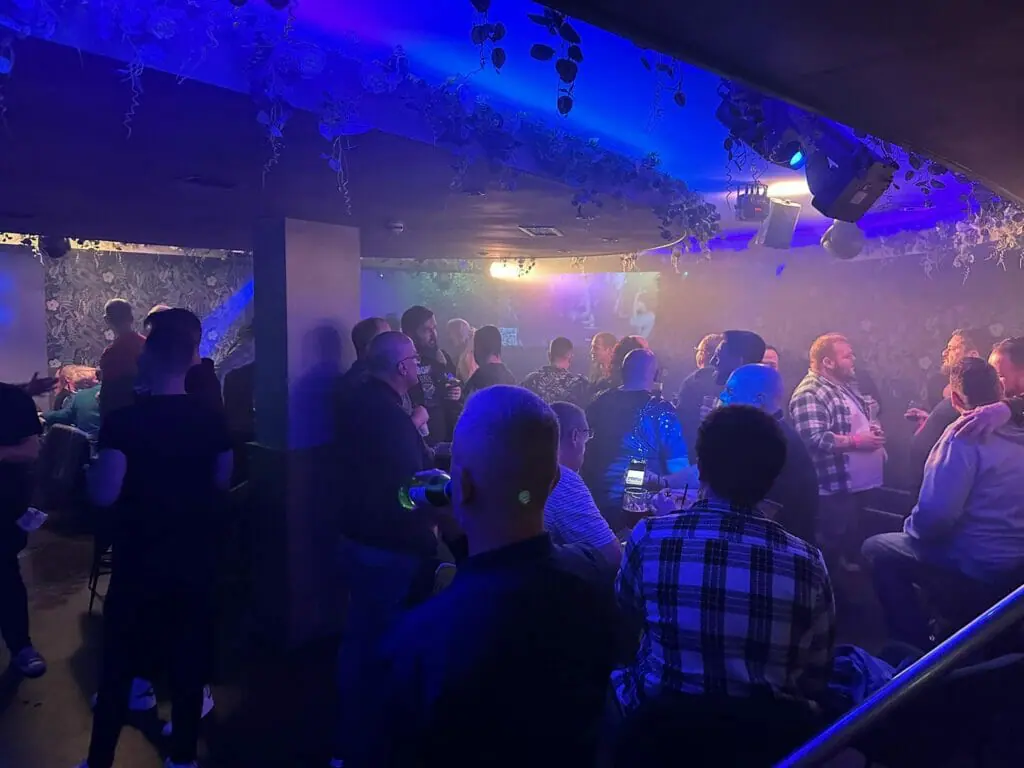 Right next to the Hippodrome, The Loft on Bromsgrove Street puts on events such as 'Eat, Drink, Drag' – which pretty much sums them up! As well as serving gourmet burgers and cocktails, they host a whole range of events such as drag-a-thons, live screenings of RuPaul's Drag Race and Birmingham's only LGBTQIA+ comedy night – Queer as Joke. If you want to just chat with friends, enjoy their all-weather garden.
To see another LGBT+ bar with a long history, come enjoy the endlessly camp entertainment at The Village Inn. Open all day and with entertainment on every night, this club is suitable for relentless party-goers! The cabarets are notoriously good, see the Camp Vamp of Birmingham Jenna Davinci or RuPaul's Drag Race winner Danny Beard. But, expect to feel a bit squeezed by the crowds and it can even turn into a mosh pit. Not for the faint-hearted!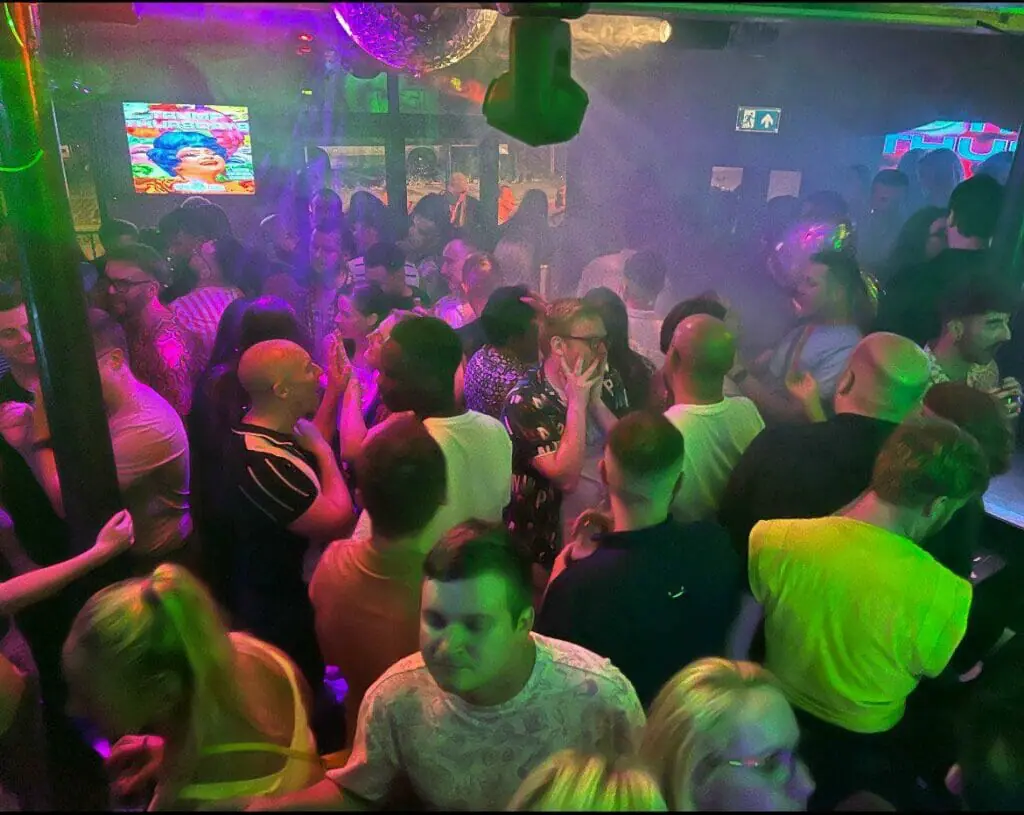 The Nightingale Club is the proud flag-bearer of being one of the biggest and oldest clubs in Birmingham. This iconic club is often viewed as Brummy's best gay venue. With over three floors, there is plenty of space to boogie to your choice of tune, whether it's house music or cheesy classics.
The club was rescued from going into administration by Lawrence Barton, the festival director of Birmingham Pride. The downsides? A shortage of staff and some reports of unfriendly service.
For 25 years, The Fox on Lower Essex Street has been running as a gay bar. While it is the only bar that markets itself to gay women, it prides itself on being 'The Little Gay Bar with a Big Gay Heart'. Here, everyone is welcome! Enjoy the karaoke, pub quizzes or weekly 'Big Gay Saturday Night Party' with guest DJs. There's a place to play pool, and a very pretty beer garden that hosts BBQs and live music in the summer months.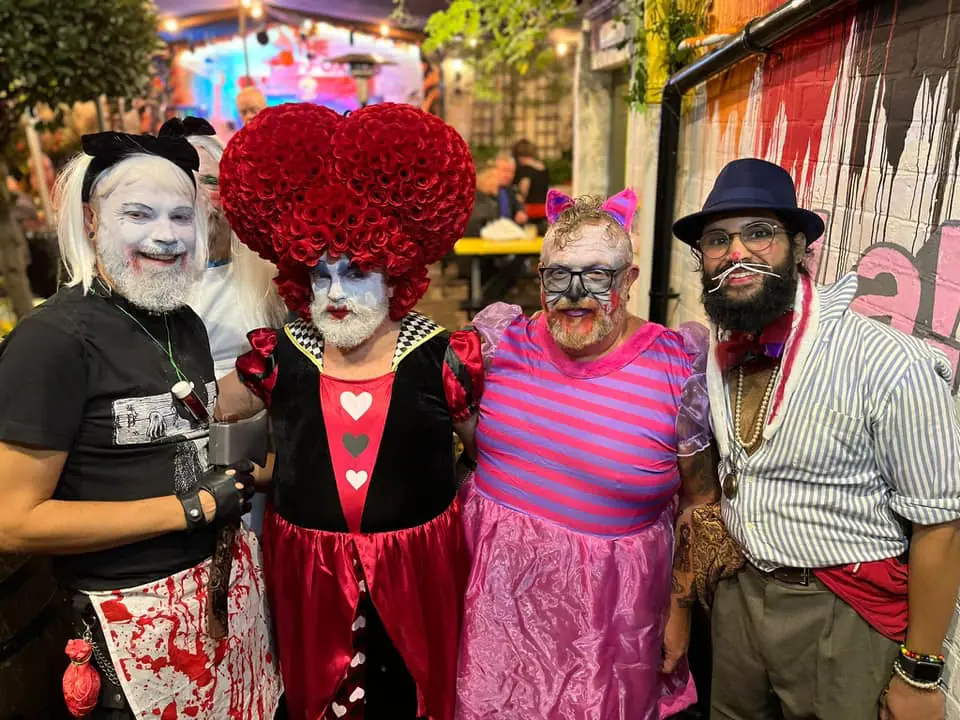 One of, if not the most, friendliest and inclusive bars Birmingham has to offer. The Equator Bar on Hurst Street hosts a great atmosphere and excellent service with a smile. It describes itself as a 'social hub' for the gay community and its allies.
For chilled weekdays, enjoy hot or cold drinks amongst the cozy, stylish décor. But at the weekends, expect things to get a little bit wilder!
This bar was the first of its kind. Previously, gay bars shut themselves off from the outside world with windowless exteriors. Sidewalk changed all that. Situated on Hurst Street, the extensive glass panes in this venue showed the LGBT+ community that they no longer needed to hide away.
With its cool, urban warehouse-style interior and wide range of cocktails, this venue is a perfect mix of comfort and style!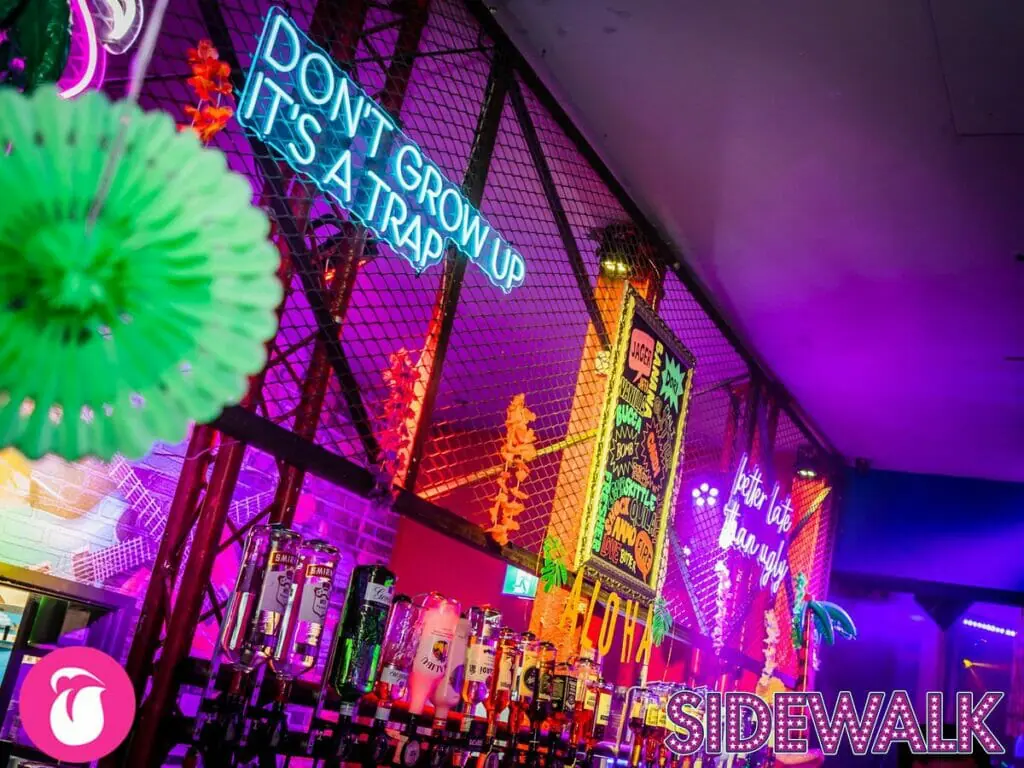 Other Noteworthy Bars in Birmingham
Beneath one of Birmingham's oldest streets, lies Bacchus Bar. With a history that stretches back to 1398, this unusual bar has a host of themed rooms for you to enjoy. Wander through the Medieval archways and admire the Greek and Roman mosaics, or perhaps visit the Egyptian room and marvel at the golden tomb paintings! If you enjoy the novelty factor – start your night here.
This bar was named as such because historically Birmingham was described as a 'city of a thousand trades'. Now, this community pub offers award-winning craft beers, real ales and natural wines. Expect unusual drinks which give you less of a hangover! To accompany this, enjoy food from their rotating kitchen, listen to Brummie musicians and admire the local artwork that adorns the walls.
Cruising And Gay Saunas Birmingham
You might have frequented a few of the bars in the Gay Village and felt you needed something more. Well, there are other avenues in Birmingham to explore! With many new establishments, there is plenty of opportunity to find what you're looking for.
Some of the areas require some travel, but you will find them friendly and welcoming. Whether it is sex shops, saunas, or cruise clubs – Gay Birmingham has you covered!
If you're feeling a little nervous about going to a sauna for the first time, don't forget to check out our guide to sauna etiquette and be sure to practice safe sex.
Gay Sex Shops In Birmingham
This gay superstore is one of, if not the biggest, in Europe. For 40 years, they have been integral to the LGBT+ scene in the UK with stores across the country. With impressive selections of sex toys, lube, underwear, fashion and gifts, there is something for everyone! Check out their Fetish Daddy candles with aromas such as 'pamper yourself' and 'fags and trackies.'
Gay Saunas In Birmingham
Spartan
Recognized as Birmingham's longest-serving gay sauna, which opened in 1982, this small yet friendly gay sauna is located in Erdington, about a 10-minute drive from the city center. There is a coffee and lounge area, plus a locker room. The sauna and steam hold about 8 people, and it starts to get busy between the hours of 12-6pm. Good for first-timers!
A great destination for those looking for a clean, safe, and welcoming gay sauna in Birmingham. The sauna is typically well-maintained with modern facilities including a steam room, sauna, jacuzzi, private cabins, and a large lounge area. While their are frequent complaints about the 'London prices – without London standards of satisfaction'. The sauna also offers a variety of events, such as themed nights, which add to the fun and relaxed atmosphere. The location is out of Birmingham in Darlaston, but it's relatively easy to get to by public transport and there is a carpark next to it.
It's further out, but popular! About a 40-minute drive from the center, Heroes Health Club in Stourbridge is a sauna and cruise club for gay and bisexual men. It offers plenty of facilities: sauna, steam room, jacuzzi, chill room, dungeon, rooftop garden and cinema room. Thursdays and Sundays, no towel (aka nudity) is compulsory!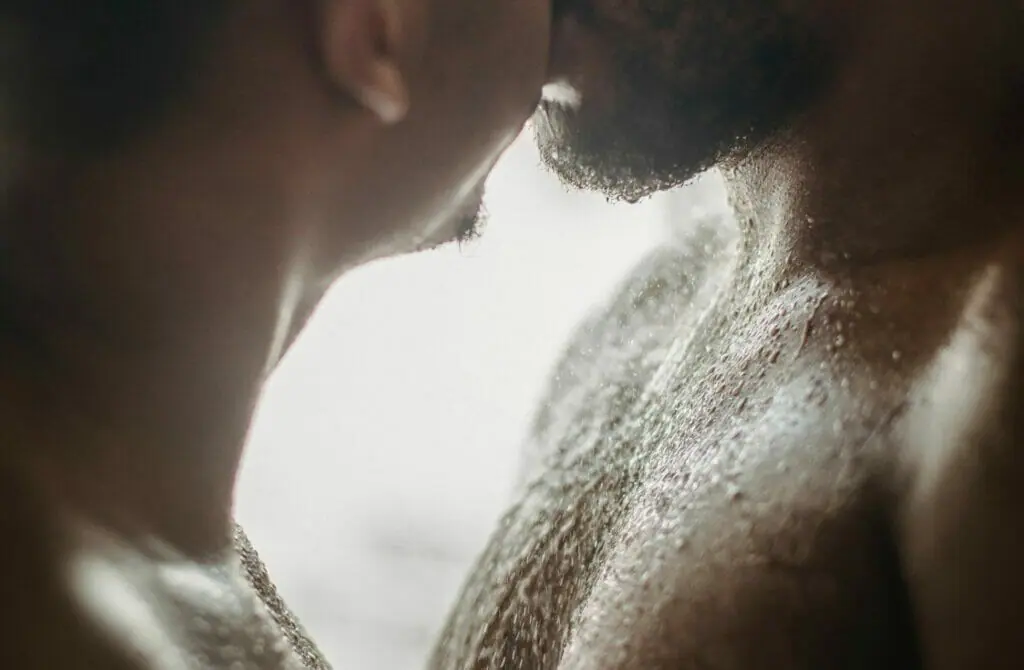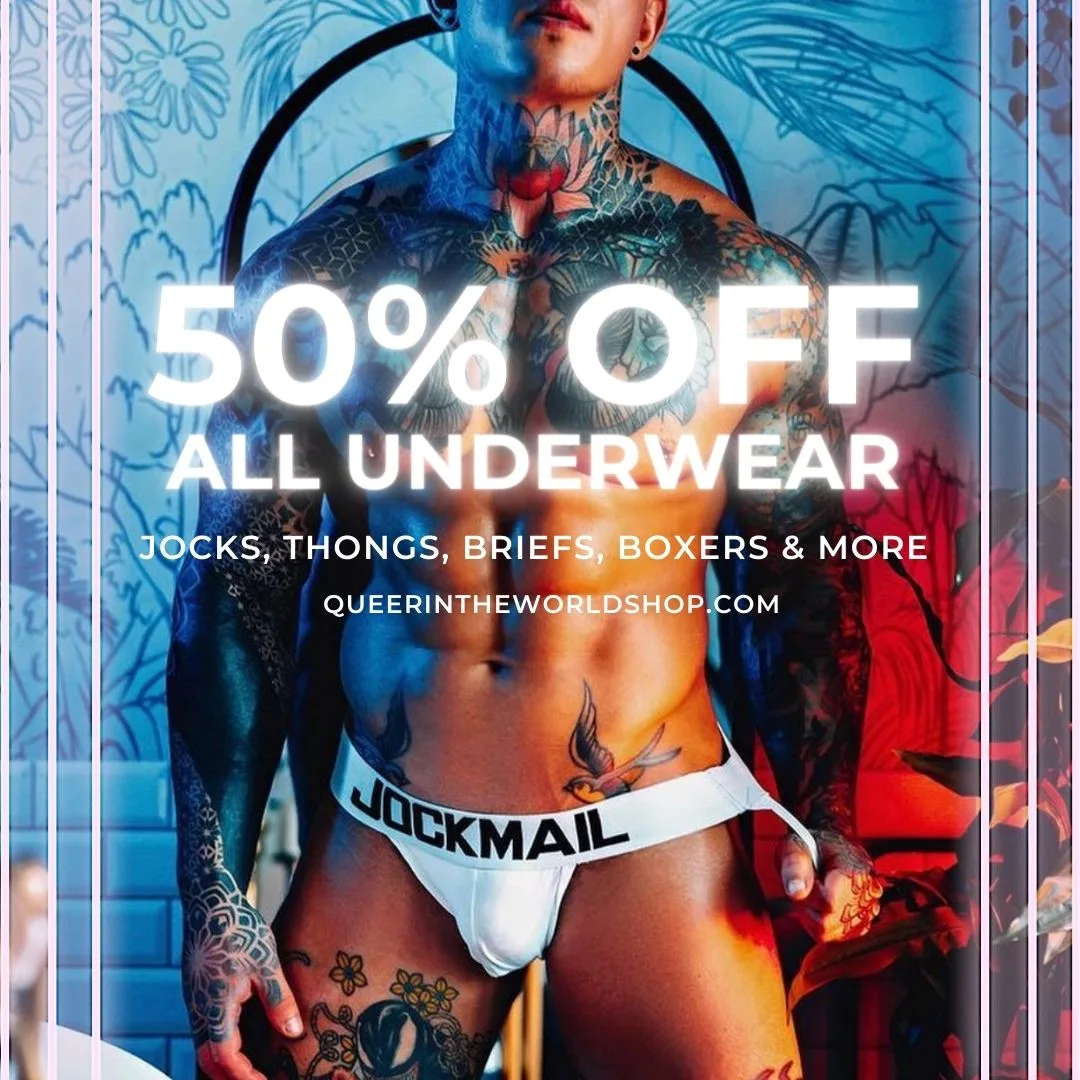 Gay Cruising Clubs In Birmingham
To gain entry you need to become a member on the door, which is free. There are different zones to enjoy with plenty of dark corners! The dress code is relaxed unless there is a special event. Drinks are cheap but there are many reports of the place not being as clean as it could be.
However it is one of the the horniest and hottest cruise spots in the West Midlands
This club sadly closed down in London, despite the owners putting up quite a fight with developers who seemed to be closing many LGBT+ venues in the area. Now, XXL Birmingham on Lower Essex Street puts on huge parties for 'Bigger, Better and Bolder Bears.'
Expect banging tunes from DJ Paul Morrell and enjoy their massive dancefloor. Plus, there is a large cruise area that stays open late!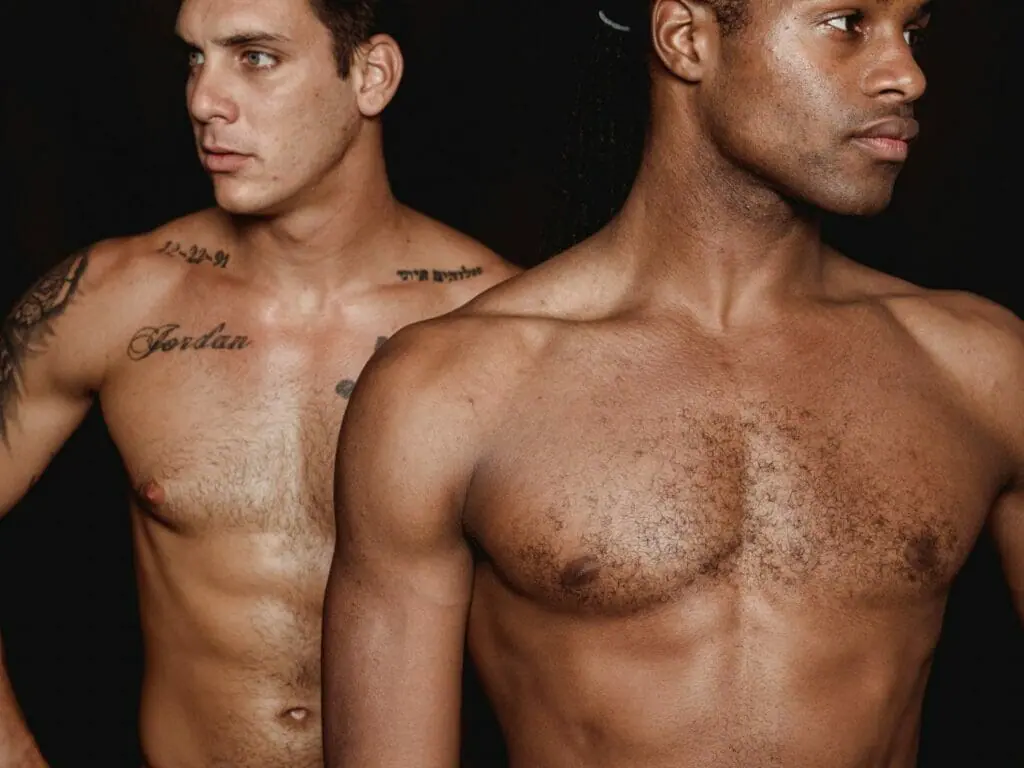 Gay Map Of Birmingham
Finding it hard to envisage where everything is in Birmingham? Hopefully, this queer-centric map helps where we have marked all the bars, clubs, parties, hotels, saunas, massages and more will help you stay in the spot best suited to you!