As you might expect in a city rich in cultural and artistic tradition, Gay Basel has a vivid LGBTQ+ community. The city has a long history of tolerance and acceptance, and there are many gay-friendly bars, clubs, and other establishments for queer travelers to revel in today.
Basel is the third-most metropolitan city in Switzerland after Zürich and Geneva. It is a cultural and economic hub, known for its universities, museums, and international trade fairs.
The city has a long history, dating back to the Roman era, and is home to a number of cultural and historical landmarks, such as the Rhine river, the medieval Old Town, and the Basel Minster, a Gothic cathedral that is one of the city's most iconic landmarks.
The city is also home to a spirited art scene, with many galleries and theaters, and is known for its lively nightlife and diverse dining options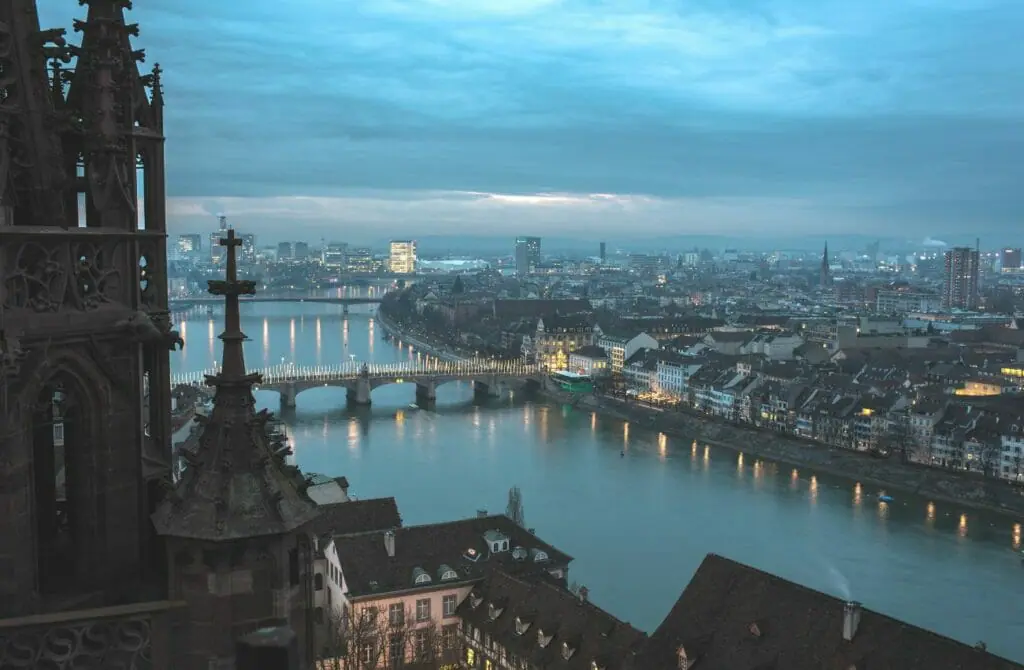 Switzerland is known for its conservative attitudes, but Basel is a notable exception. The city has a long history of being accepting and supportive of the LGBTQ community and has made great strides in promoting equality and inclusivity.
Basel has a lively and inclusive gay scene, with a variety of bars, clubs, and events that cater to the LGBTQ community. The city is also home to several organizations and advocacy groups that work to promote LGBTQ rights and create safe spaces for the community.
While there is still room for progress in terms of LGBTQ rights and acceptance in Switzerland, Basel is a beacon of hope and a place where the LGBTQ community can thrive.
Gay Basel conducts a number of different LGBTQ+ activities all year long in addition to the yearly Swiss Pride parade. These gatherings, which frequently feature parties, concerts, and other social activities, give members of the LGBTQ+ community a place to connect and celebrate their identities.
Gay Basel is also home to a number of organizations that support and advocate for LGBTQ+ rights, including the Swiss LGBT Association and the Pink Cross. These organizations work to promote equal rights and visibility for LGBTQ+ individuals and provide resources and support to those in need.
Gay Basel is a welcoming and inclusive city for LGBTQ+ individuals and offers a range of opportunities for community members to connect, celebrate, and advocate for their rights. Whether you're looking for a night out on the town or a place to connect with others, Basel is the perfect destination for LGBTQ travelers.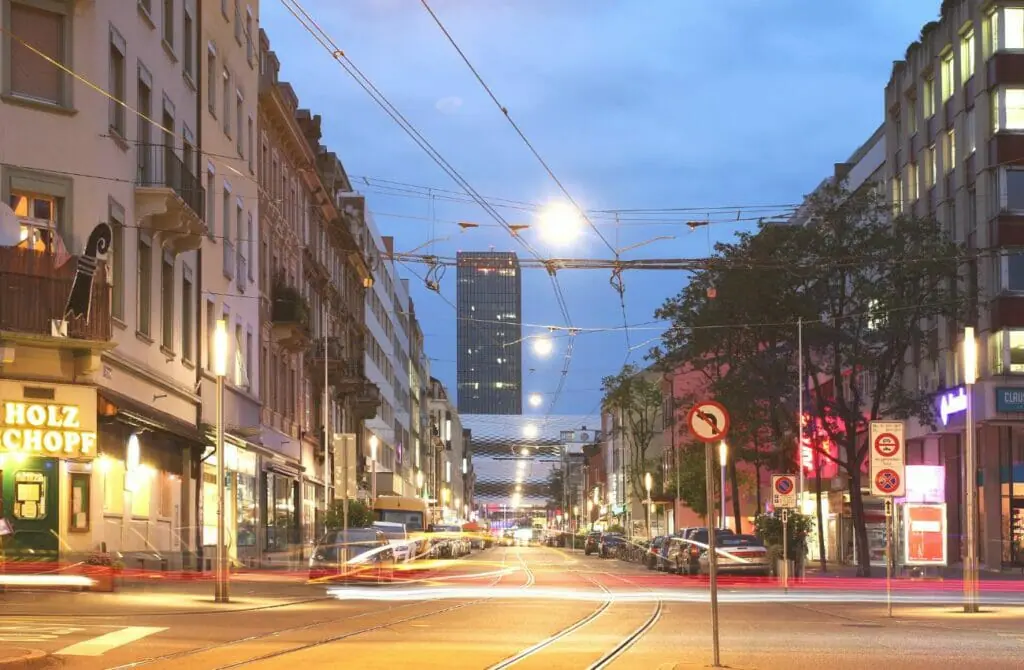 Attractions in Basel
Few cities in Europe can compete with Basel in terms of cultural attractions and things to do. You will find more than one museum every square kilometer, with a total exceeding 40. Many of these are located in structures that are works of art in their own right, constructed by talented architects such as Renzo Piano, Frank O. Gehry, and Mario Botta.
Six bridges unite the two sides of Basel over the Rhine, as it takes a sharp turn before flowing north to become the German-French boundary. The ancient town and cultural sites are on the upper left bank.
Basel joined the Swiss Confederation in 1501 after being ruled by Burgundy, the German, and the Austrian Empires. Basel's university developed into a center for humanism in the 16th century and continued to draw top academics and teachers, which could be the reason for the city's extraordinary cultural legacy today.
As a gay traveler visiting Basel, there is so much to explore and experience beyond the city's vibrant LGBTQ scene. While it's important to connect with the local LGBTQ community and find inclusive spaces, there is so much more to this Swiss city that is worth exploring.
From its rich history and cultural heritage to its stunning architecture and beautiful natural scenery, Basel has something to offer everyone. Some of the city's top attractions include the Rhine River, the Basel Minster, the Tinguely Museum, and the Kunstmuseum. Whether you're interested in art, history, nature, or just want to take in the sights and sounds of this beautiful city, there is so much to discover.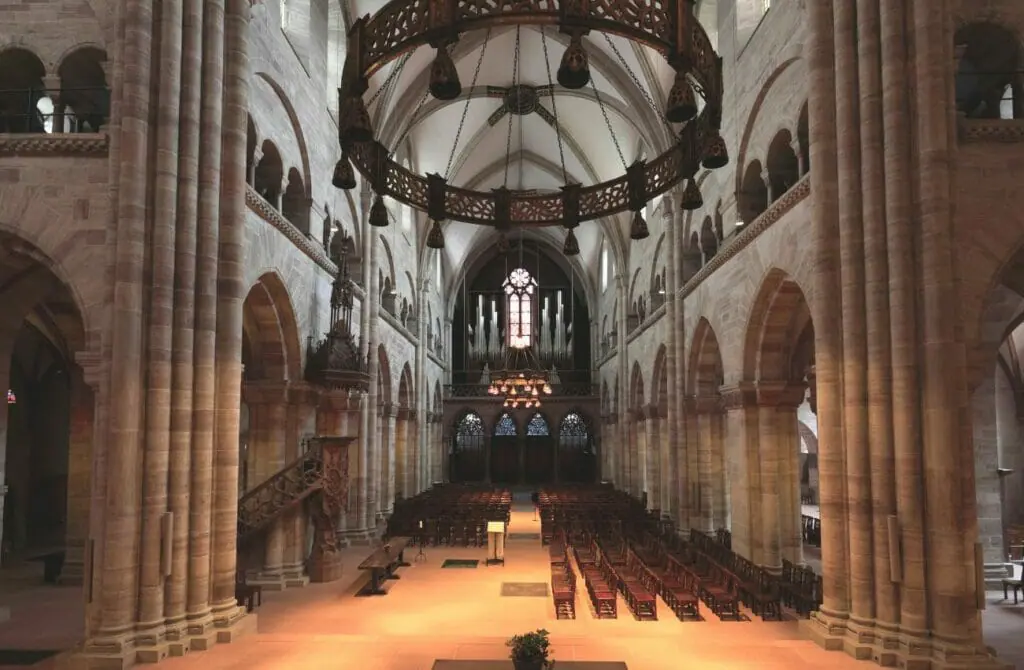 This Gothic cathedral is one of the city's most recognizable buildings and contains a number of significant works of art, including stained glass windows by Marc Chagall. Basel's Minster, perched atop Münsterhügel (Minster Hill), is instantly identified by its towering spires and brilliantly patterned roof tiles.
The magnificent 18th-century Münsterplatz, previously the site of a Roman fort, is a wide plaza. Built between the ninth and thirteenth centuries of red sandstone from France's Vosges mountains, the minster was restored in Gothic style after an earthquake in 1356.
However, some of the old church structure survives. Protestants demolished the high altar and much of the furnishings in 1529, but the biggest valuables were secreted in the sacristy vaulting and survived; some can be seen at the history museum.
The Rhine And Rhine Promenade
Since the Rhine flows through the city, it is a well-liked location for cycling, running, and strolling. To see the city from a new angle, you can also ride a boat down the river. A lovely riverside path called the Rhine promenade provides breathtaking views of the city and the surrounding countryside.
With numerous restaurants and cafes giving breathtaking views of the river, it is a well-liked location for both locals and tourists.
This well-known location is in the heart of the city. Around 600 different animal species, including lions, giraffes, and polar bears, may be found at the Basel Zoo. One of the most popular tourist destinations in Switzerland is Zoologischer Garten (Zoo), the oldest and largest zoo in Switzerland. Locals refer to it as the Zolli. It has consistently ranked among the top fifteen zoos in the world.
The zoo, which opened its doors in 1874 with 510 European animals, is now known for its exotic species. The population ranges from seahorses to elephants, with predators, primates, mammals, reptiles, birds, and aquatic life. The latter is currently enjoying a new elephant enclosure built in 2015 with wallowing pools, showers, and a savannah-like environment.
The lion enclosure, monkey house, and penguins in the vivarium, which also houses fish and reptiles, are among the highlights. Both native and foreign species, as well as raptors, are kept at the aviary. Rhinoceros and cheetahs have been successfully raised in the zoo.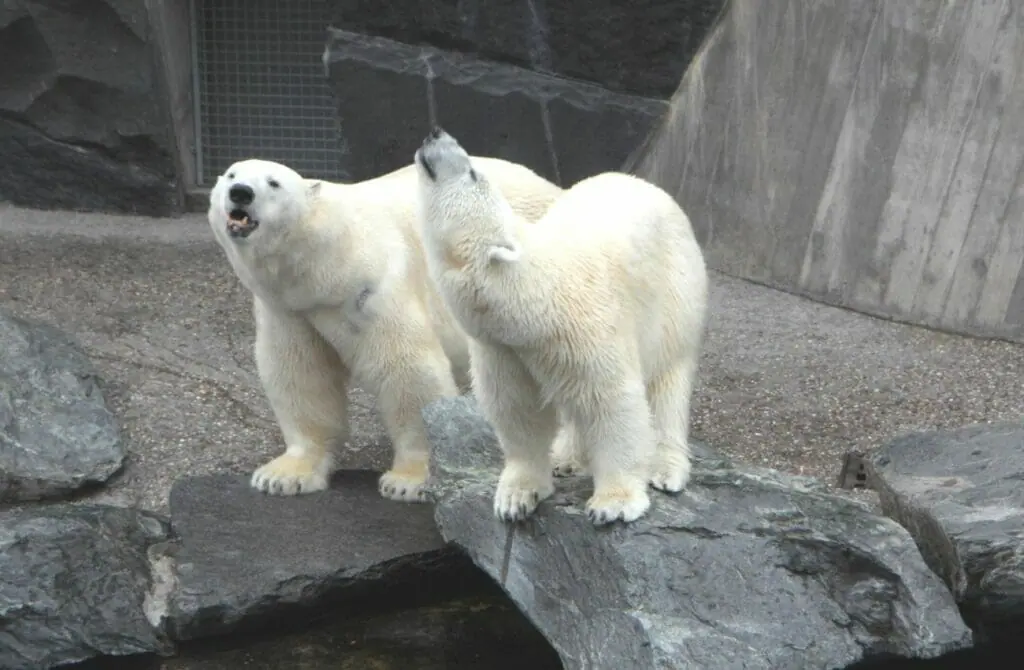 This is a top-notch museum of art with a selection of modern pieces. The vast personal collection of Classic Modernist art owned by collectors Ernst and Hildy Beyeler is on display at the Fondation Beyeler, which was founded and inaugurated in 1997. Numerous works of art, including drawings, paintings, and sculptures, by Pablo Picasso and Henri Matisse, are on show.
Additionally, there are numerous sculptures by Alberto Giacometti and Max Ernst as well as numerous pieces by well-known artists including Paul Klee, Georges Seurat, Marc Chagall, Marlene Dumas, and Vincent Van Gogh. The collection also includes artwork created by the Beyelers while traveling abroad in Alaska, Alaska Aleutians, and Africa.
The museum is housed in a Renzo Piano-designed structure and is located in a gorgeous park.
The Jean Tinguely Museum contains the largest collection of this influential Swiss artist's work thanks to a generous donation by his widow Niki de Saint Phalle, as well as contributions by other collectors. The collection includes Tinguely's sculptures and drawings, as well as an extensive library of documents and photographs.
The museum also hosts visiting installations that change every three months, focusing on artists who inspired Tinguely, as well as the work of contemporary artists. The building housing the collection was designed by famed architect Mario Botta.
Along with works from the Middle Ages to the present, this museum is home to one of the most significant collections of modern art in the entire world. The Kunstmuseum is thought to have Switzerland's finest collection of paintings, which includes both works by old masters and contemporary artists. On the first floor, there are several French and Dutch works in addition to the old masters.
The Heilsspiegelaltar (Mirror of Salvation Altar) by Konrad Witz from the 15th century, the portraits by Holbein the Younger from the 16th century, the Crucifixion by Mathias Grünewald, and Rembrandt's David with Goliath's Head from 1627 are notable examples. An exceptional collection of 19th- and 20th-century works of art may be seen on the second level.
Along with subsequent works and special exhibitions, you'll find significant pieces by Gauguin, Van Gogh, Corot, Cézanne, Braque, Picasso, Kandinsky, Léger, Chagall, Klee, Dali, Max Ernst, and other artists.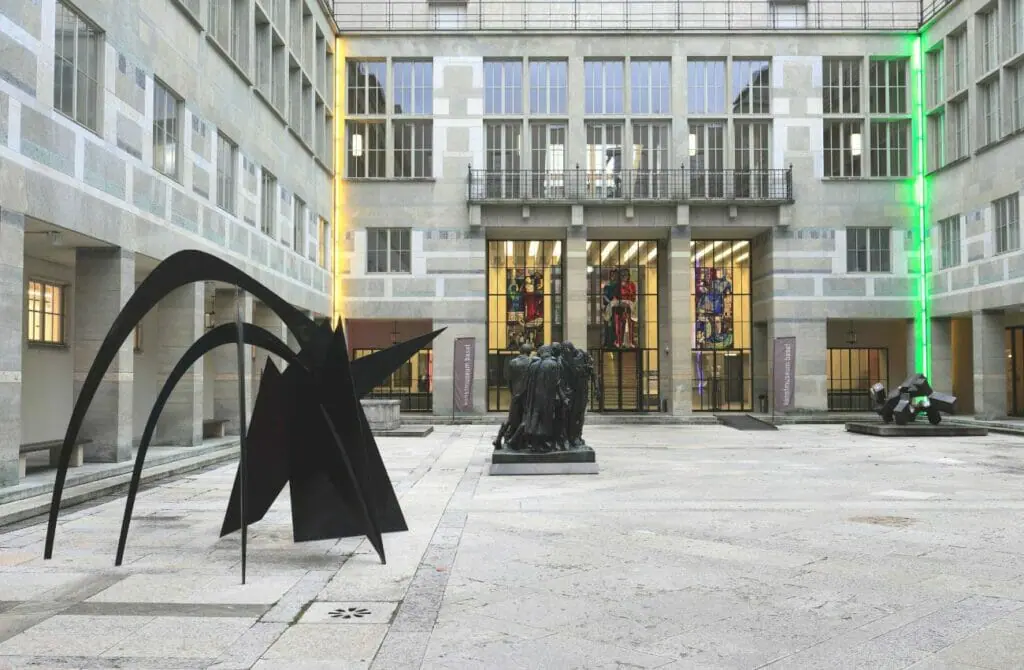 Papiermühle (Paper Mill Museum)
A historic paper mill has been transformed into a museum of writing, printing, and paper, with actual working machinery, set on a medieval canal with an operational waterwheel.
You can see the arduous creation of handmade paper, discover the progress of printing from before Gutenberg's press to the demise of lead type in the 1980s, and learn how books are bound as you walk the museum. Exhibits trace the evolution of writing from primordial pictographs to the current type.
When you need a break from Basel's multitude of museums and historic sights, take a tram or bike to the Tierpark, an area of verdant parks across the river. You'll see deer, lynx, wild boar, and other local species roaming free in their natural habitat, discreetly fenced from the public.
Swans and ducks swim as herons fish in the ponds, and beautiful peacocks stroll about the grounds. More birds live in the huge aviary, and a range of farm animals reside in stables and paddocks. It's a calm green space for walking and relaxing, and it's a great spot for kids to visit animals in a non-zoo setting. They can also burn off excess energy on the huge playground.
The city's Old Town is a quaint and historic district with small alleys, gorgeous buildings, and several restaurants, shops, and galleries to visit. With its stone alleys, medieval churches wonderfully maintained old buildings, and brightly painted fountains, the area of Basel roughly between the river and the old city gate at Spalentor is small yet picturesque.
But leave it to Basel to introduce a thoroughly modern and whimsical fountain by Swiss sculptor Jean Tinguely amid the stately historic houses.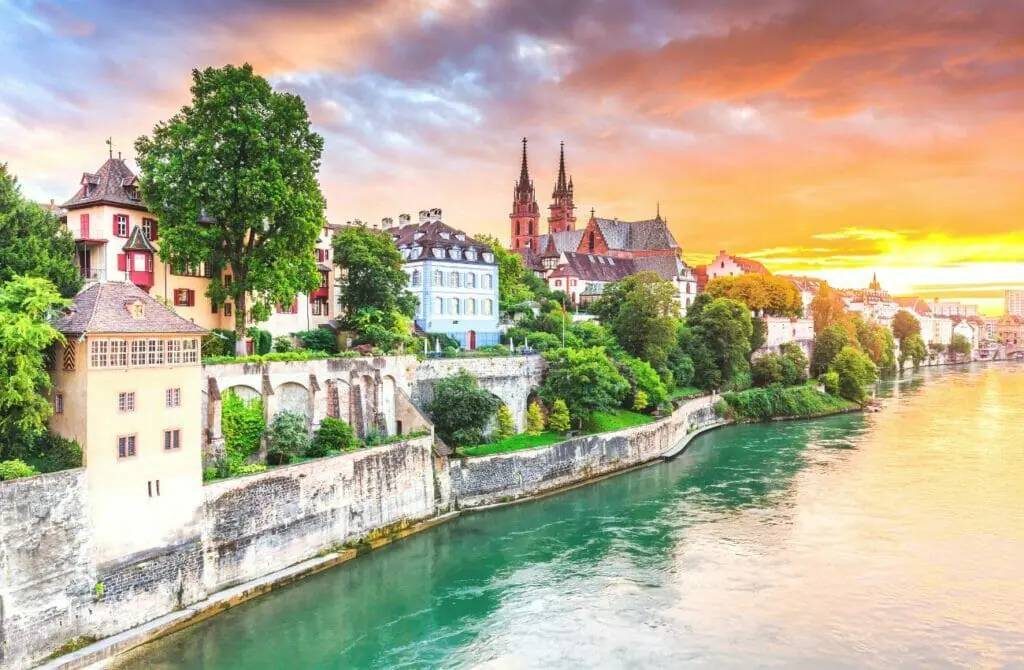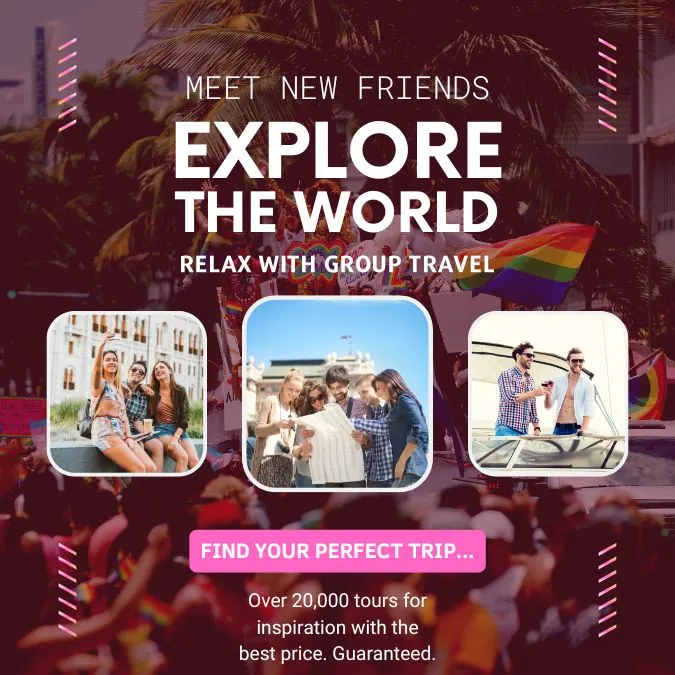 Gay And Gay-Friendly Hotels In Basel
There are a number of gay-friendly hotels in Basel, which welcome LGBTQ+ travelers and offer a welcoming and inclusive atmosphere. In Basel, it would be difficult to locate an elite hotel that has any issues with LGBT visitors. Although there are no exclusively gay hotels in Basel, whichever you pick, you are certain to have optimum service regardless of sexual orientation.
Some Basel hotels are especially popular with LGBT visitors due to their location and inclusive environment or mood. These are the ones we recommend.
Needless to say, there are also hundred's more hotel and hostel options in Basel if none of these suit your desired budget, facilities or area – but these are the best hotels according to other gay travelers and us. Whatever your needs are, Basel, Switzerland has you covered.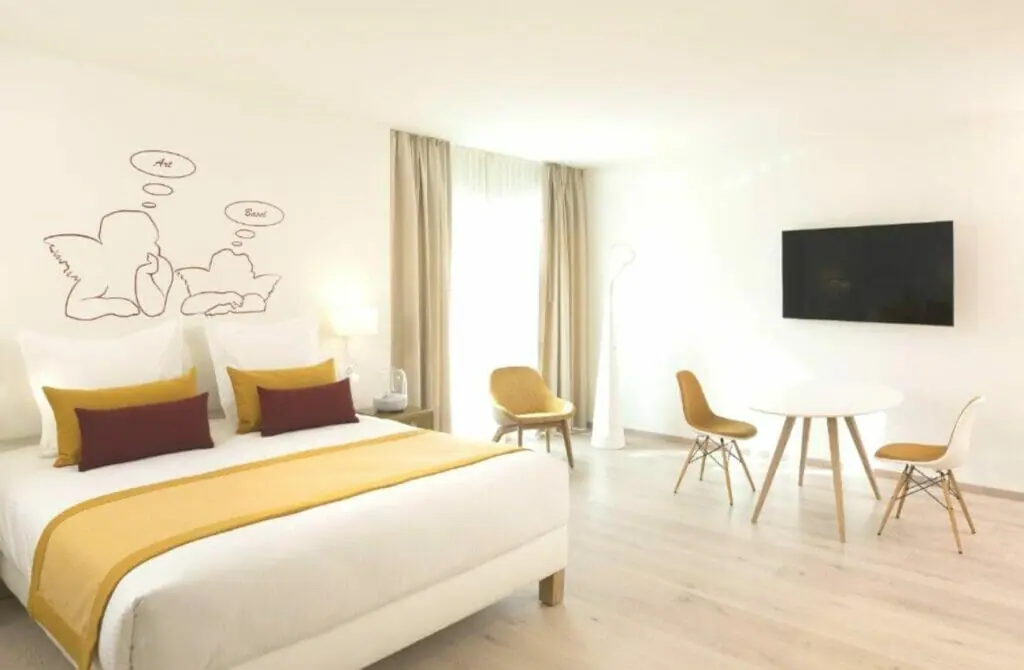 The Passage, a 5-star hotel in the heart of Basel, welcomes guests to an innovative, elegant, and welcoming world. The house got its name from its position. It was built atop the ancient city's defenses, at the intersection of Basel's old and new cities.
The Passage brilliantly combines style and practicality. It acts as a link between eras. Treat yourself to a change of scenery in Basel by staying at a one-of-a-kind hotel where design and wellness are highly appreciated. Make yourself at home in one of the modern, bright rooms. Everything here is intended to provide you with a one-of-a-kind experience.
Curl up in the Swiss-made king-size bed and listen to iPod music or watch one of the many international television series on the extra-wide LED flat screen. The emphasis is clearly on comfort and relaxation, especially because the windows are triple-glazed and ensure perfect quiet.
Large frosted glass windows provide light into the bathroom. Enjoy a great organic breakfast in the morning, and in the evening, unwind with friends or colleagues in the bar or, in the summer, on the adjoining terrace.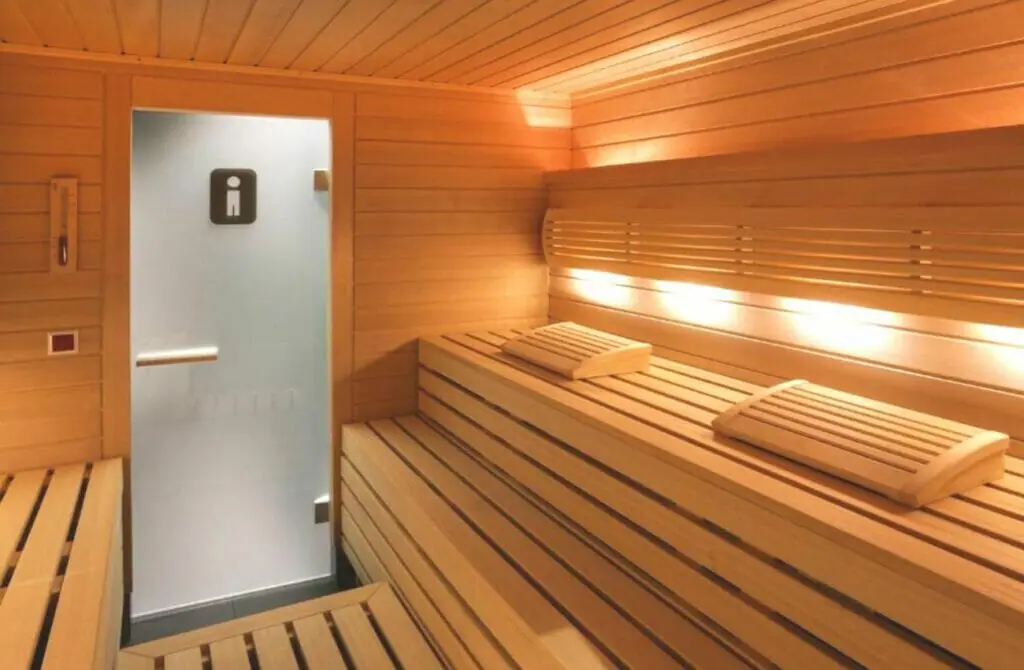 The Hotel Victoria is a stylish and modern hotel with a stunning interior design. The lobby is vast and sophisticated, with luxurious couches, polished marble floors, and stunning works of art from the moment you walk through the doors. The hotel's guest rooms are just as remarkable, boasting sleek and modern furniture, luxury linen, and a selection of amenities.
The decor is a sleek and sophisticated blend of traditional and contemporary styles, with neutral tones and flashes of vibrant accessories. One of Hotel Victoria's features is its spectacular rooftop bar and restaurant, which gives panoramic views of the city. The restaurant is designed in a sophisticated and modern style, with sleek furniture and a chic bar area ideal for a cocktail or a bottle of wine.
The open-air terrace is ideal for a romantic dinner or a relaxed drink while taking in the city views. In addition to its beautiful guest rooms and rooftop bar, the Hotel Victoria has a well-equipped fitness facility with cutting-edge equipment and a sauna. The hotel's spa offers a choice of luxury treatments and massages, making it the perfect spot to relax and unwind after a long day of sightseeing.
In the Rhine metropolis, you'll discover the diversity and joie de vivre that distinguish Basel. That's why there's no better site in the world for Hotel Märthof than right here: where the city throbs with activity, where enjoyment is not a luxury but a way of life, and where imagination has long ago left the daily grind behind.
The beautiful ambiance of the surrounding exterior, no doubt influences the interior. The interior design of soft but eye-catching colors represents this establishment's warmth, vibrancy, and the mix of marble and wood design represents its dramatic history: the intricate weaving of numerous styles from different eras would simply steal your breath.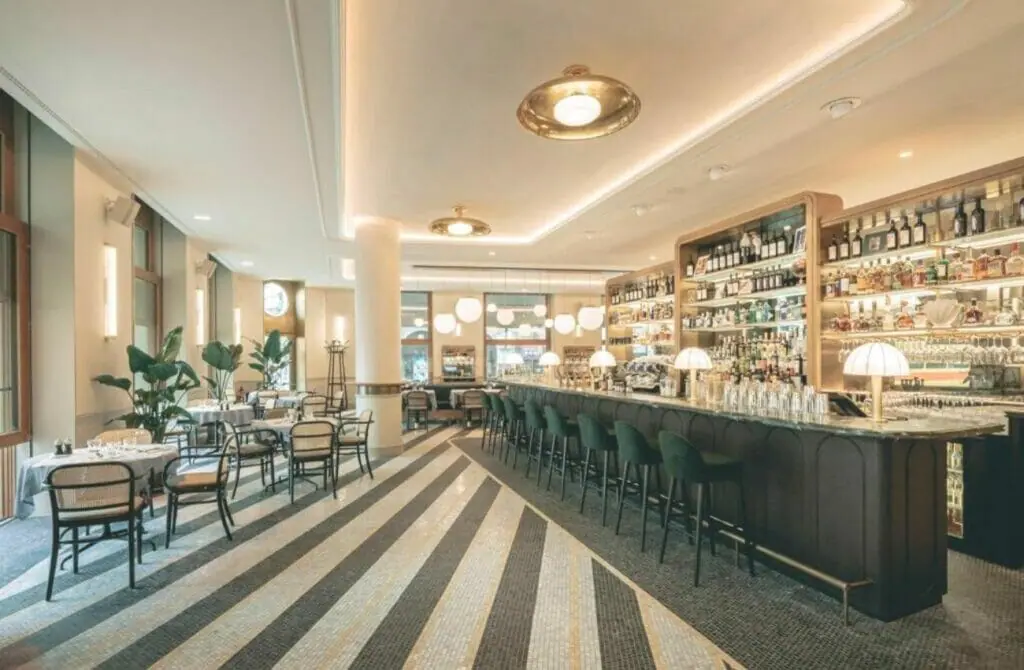 The Mövenpick Hotel Basel is ideal for a memorable stay in Basel. This environmentally friendly hotel in Basel's city center provides an excellent setting for rest and leisure. The interior design is identical across the 264 rooms and suites, which include stunning floor-to-ceiling windows.
The Movenpick hotel, like all other lodgings on our list, has a pleasant and homey atmosphere, but what distinguishes it is that it adheres to current appealing minimalist designs characterized by simplicity, clean lines, and a monochromatic palette with color employed as an accent.
It has an open floor plan, lots of light, functional furniture, and concentrates on the shape, color, and texture of amazing key items.
The building, built in 1876, is located in the middle of Kleinbasel on Wettsteinplatz, and so it maintained the decor of that century. The property has comfortable 21 rooms that utilize modern and tasteful furnish. It is comfortable, and clean and clearly makes an effort in seeking extremely friendly staff that are very helpful and polite and do not discriminate at all.
One of the signatures of this hotel (apart from its cozy and homely rooms) is its Italian restaurant which thrives in Italian dishes and assures a breath of Italian in its Swiss walls. The Hotel Restaurant Resslirytti may be a 3-star but this small box is filled with fun and relaxing surprises.
Within antique walls, modern comfort. The award-winning Basel youth hostel brings cutting-edge design to the picturesque St. Alban pond. When you stay at our design youth hostel, you will encounter a remarkably successful blend of antique charm and modern architecture.
The house, like the cultural city itself, is both traditional and international, stylish and open. This one-of-a-kind ambiance is well incorporated into the attractive St. Alban area and makes you forget you're in the heart of a city on the wooden terrace.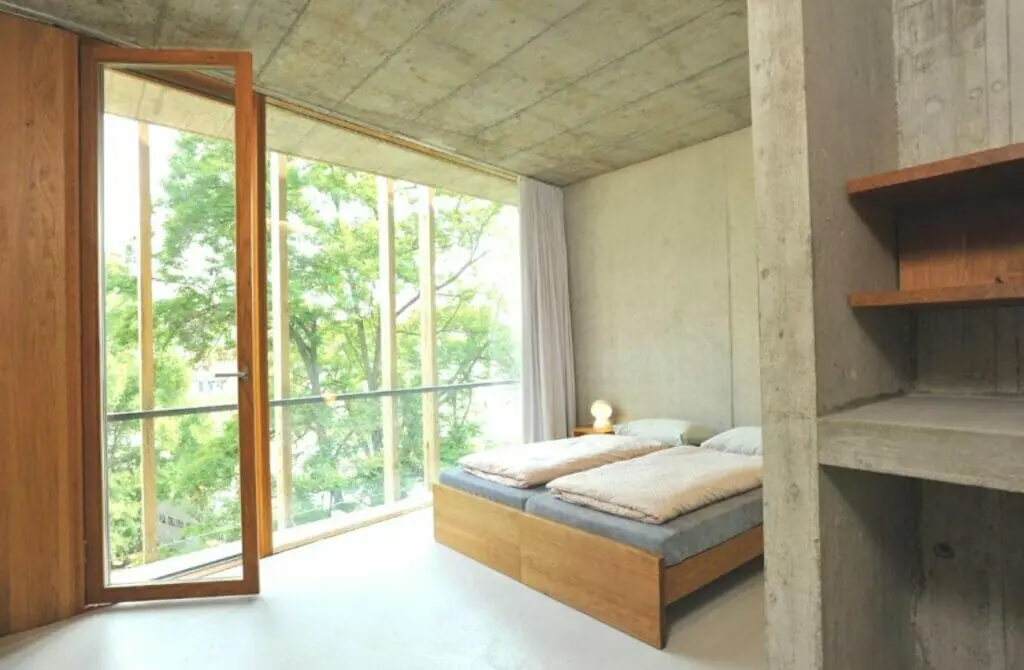 Gay Nightlife in Basel
Get ready to live it up and experience the ultimate gay nightlife extravaganza in the dazzling city of Basel! From sipping cocktails at a gay-friendly bar to shaking your groove thing at a raging gay club, you're in for a wild ride of adventure and memories to last a lifetime.
The gay scene in Basel is based in various neighborhoods throughout the city, but the most LGBTQ-friendly area is considered to be the St. Johann neighborhood. Here you can find several gay-friendly bars, clubs, and other nightlife venues, as well as a number of shops, restaurants, and cafes that are welcoming to the LGBTQ community.
Not only will you have the chance to make new friends and connect with the local LGBTQ+ community, but you'll also get to immerse yourself in the local culture and see what the city has to offer after dark. So, go ahead and let your hair down, it's time to party like a pro in Gay Basel!
With so much fun waiting for you, you'd be a fool to miss out on this electrifying adventure!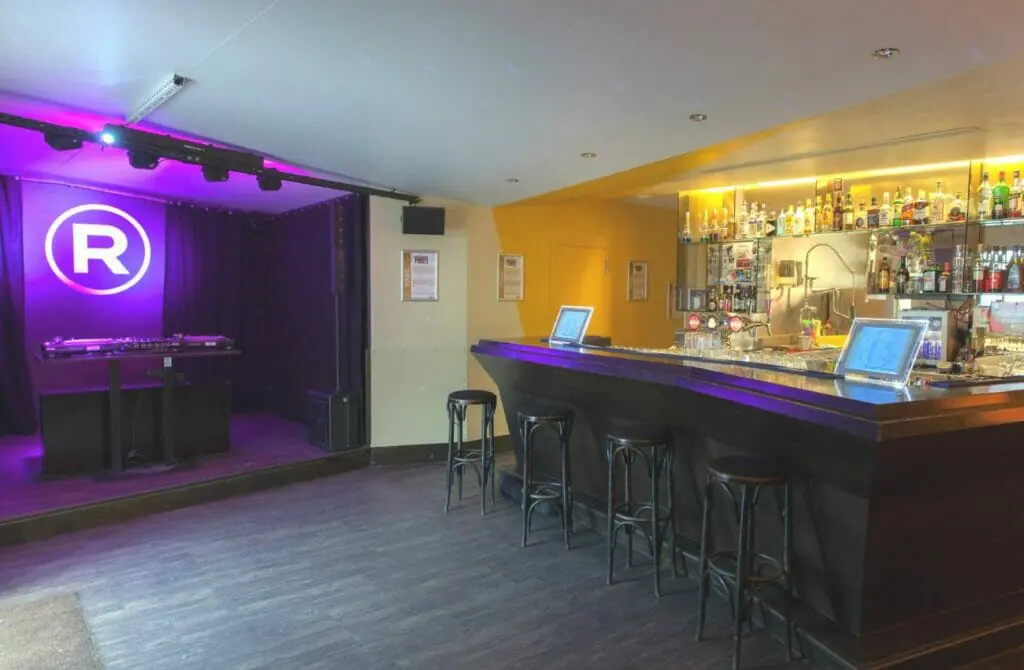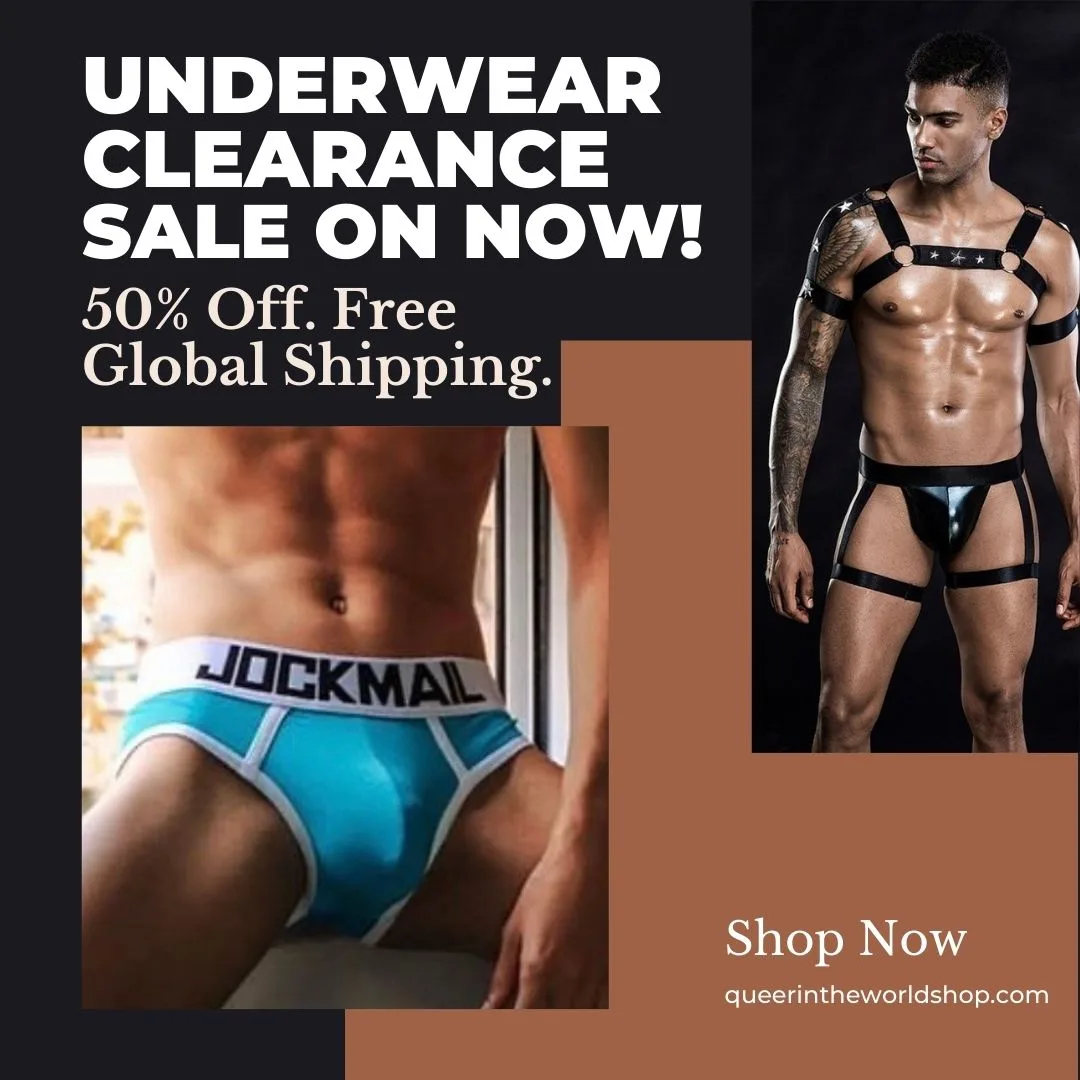 Gay Bars In Basel
This extremely elegant bar is perfect for a nightcap in Basel. This is a cozy and welcoming gay bar that overlooks the Rhine and serves a variety of drinks and hosts regular events and parties. With Bar Rossi, you are in the best location for gay nightlife in Basel.
The 2 lounges offer you enough space to celebrate and party, including a bottle of Prosecco to toast. Hip DJs and refreshing drinks from this stylish bar will certainly make your evening with your friends perfect. One of the special things about this bar is the live music. You are sure to feel like you're being whisked away when the sounds hit you.
This bar is located in the heart of the city, the Bar Rouge is a trendy bar with a vibrant interior design that showcases what Basel is known for in culture. It is also a mix of local and international clientele. The bar offers a range of drinks, including cocktails, beers, and wines, as well as a selection of snacks and light meals.
The Bar Rouge is known for its live music and DJ nights, which feature a range of genres including electronic, pop, and rock. The bar is owned and operated by members of the LGBTQ+ community, and is a popular destination for both locals and tourists.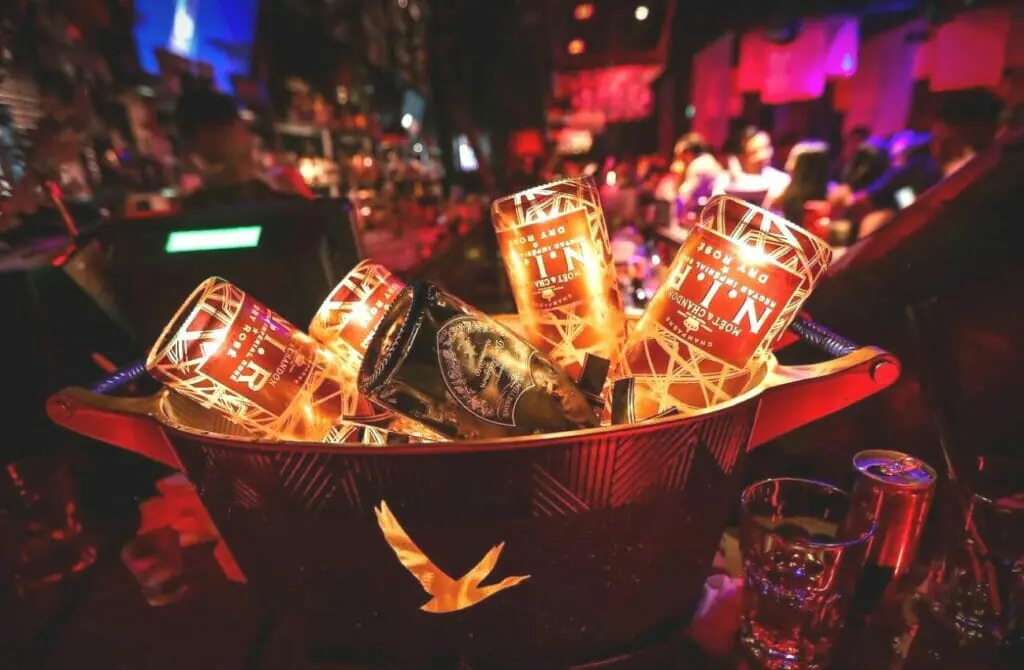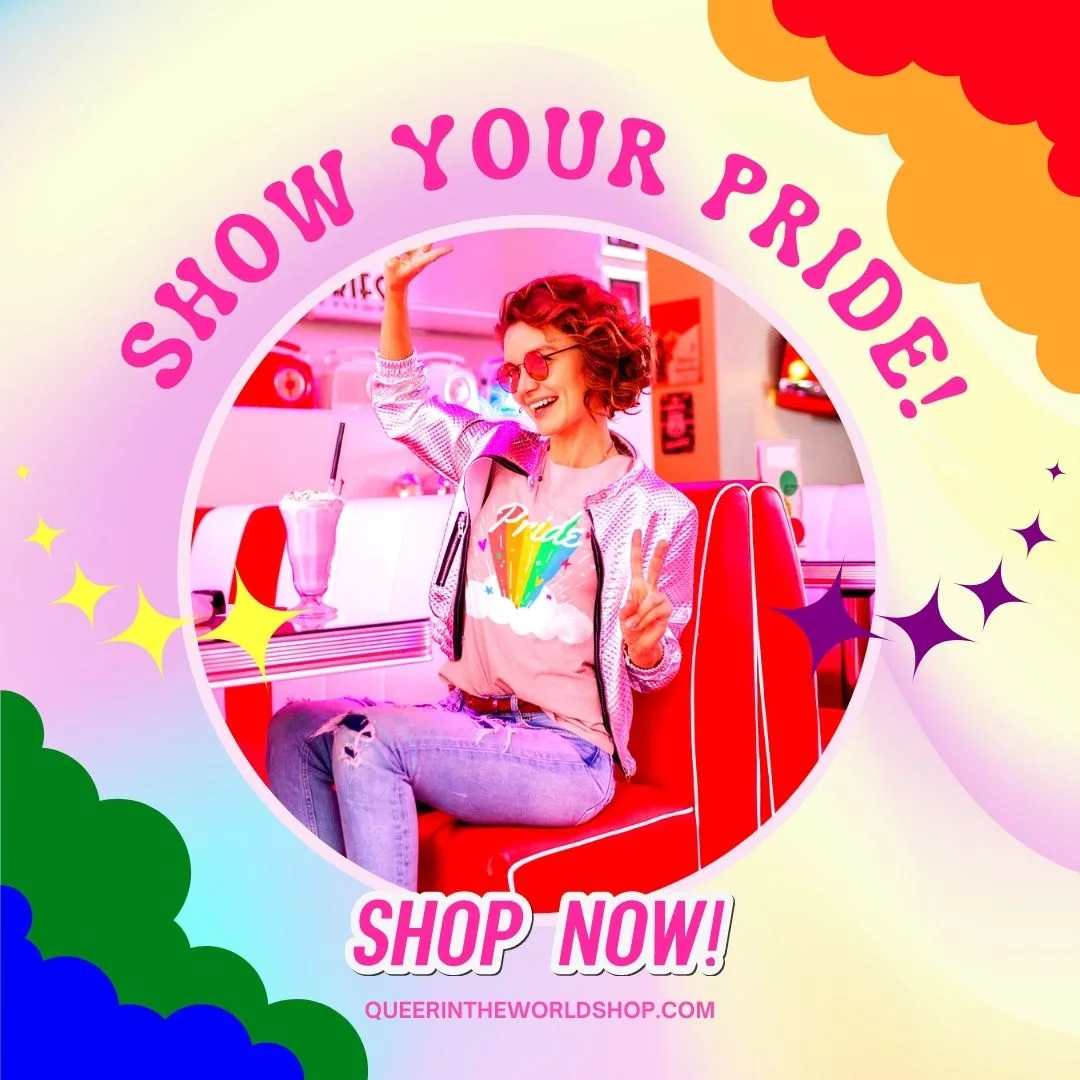 A very stylish and gay-friendly cocktail lounge. Immerse yourself in the enchantment of Basel with live music and art displays and great sunset vibes at this classy riverbank setting. From sunrise to night, the best location to relax is poolside with soulful soundtracks.
The 8 bar is an Incredible place to go to enjoy the gay nightlife in Basel. It is a cozy bay with a quirky, boutique interior. It features very good music and good and interesting vibes. It is the BEST place to have a drink.
If you're lucky you'll catch a live concert (some Thursdays) or a comedy show (Wednesdays) and Small concerts during the winter months on Thursday evenings, with very friendly staff. Overall, you are promised an enjoyable experience at 8 bar.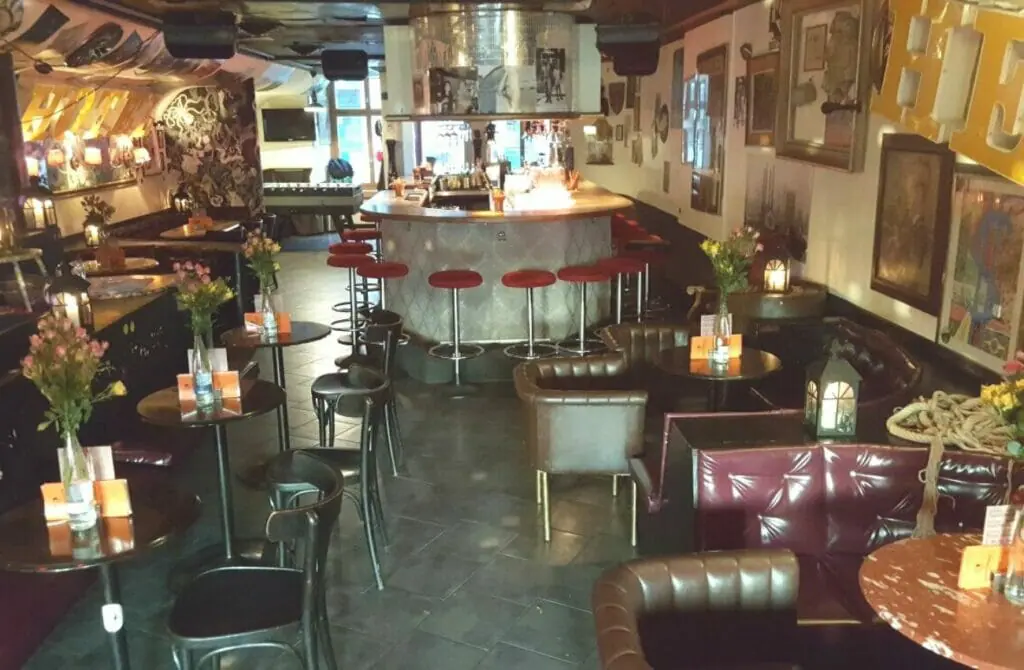 This bar waves the rainbow flag on Tuesdays. The full-service pub becomes gay-themed. It is located adjacent to a large grassy area with lots of covered outdoor seating. It is a fantastic evening destination when the weather is good.
On the day reserved for the LGBTQ community, Zishchbar presents drag shows, live music, and cute boys and during Pride month, Pride events and parties are hosted here. Zishchbar may not be an exclusively gay bar but it caters to the gays.
This fabulous little bar is in the heart of the city. It is a very cozy and relaxing place with a '60s/70's decor that is a bit hidden close to the infamous Barfüsserplatz. With bright signal colors, saturated tinted lights, and round-cornered organic furniture, it is definitely a good place to party and has a drink.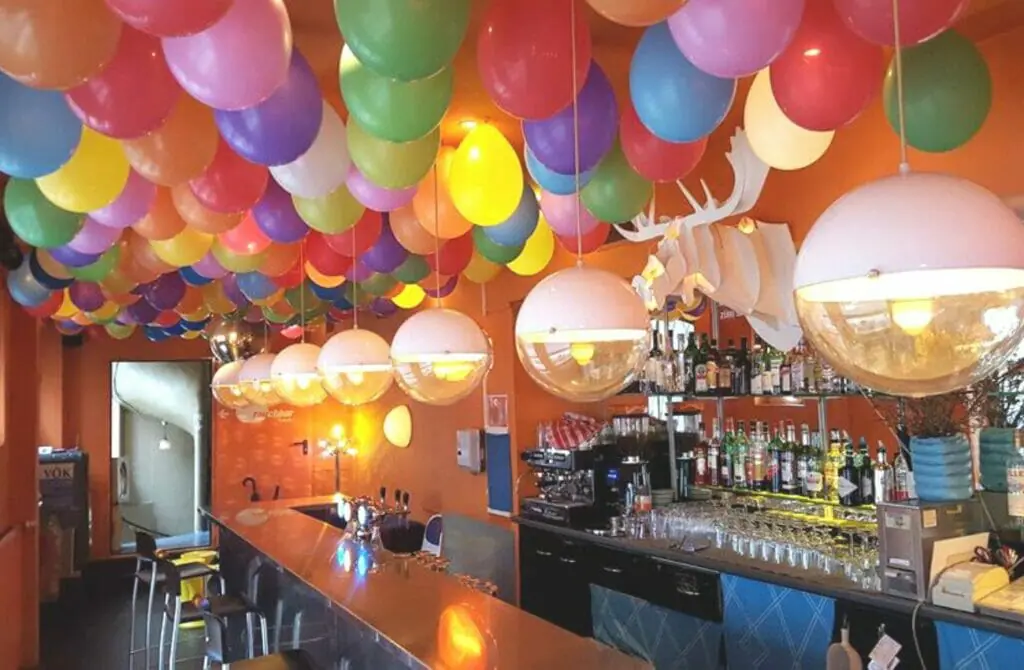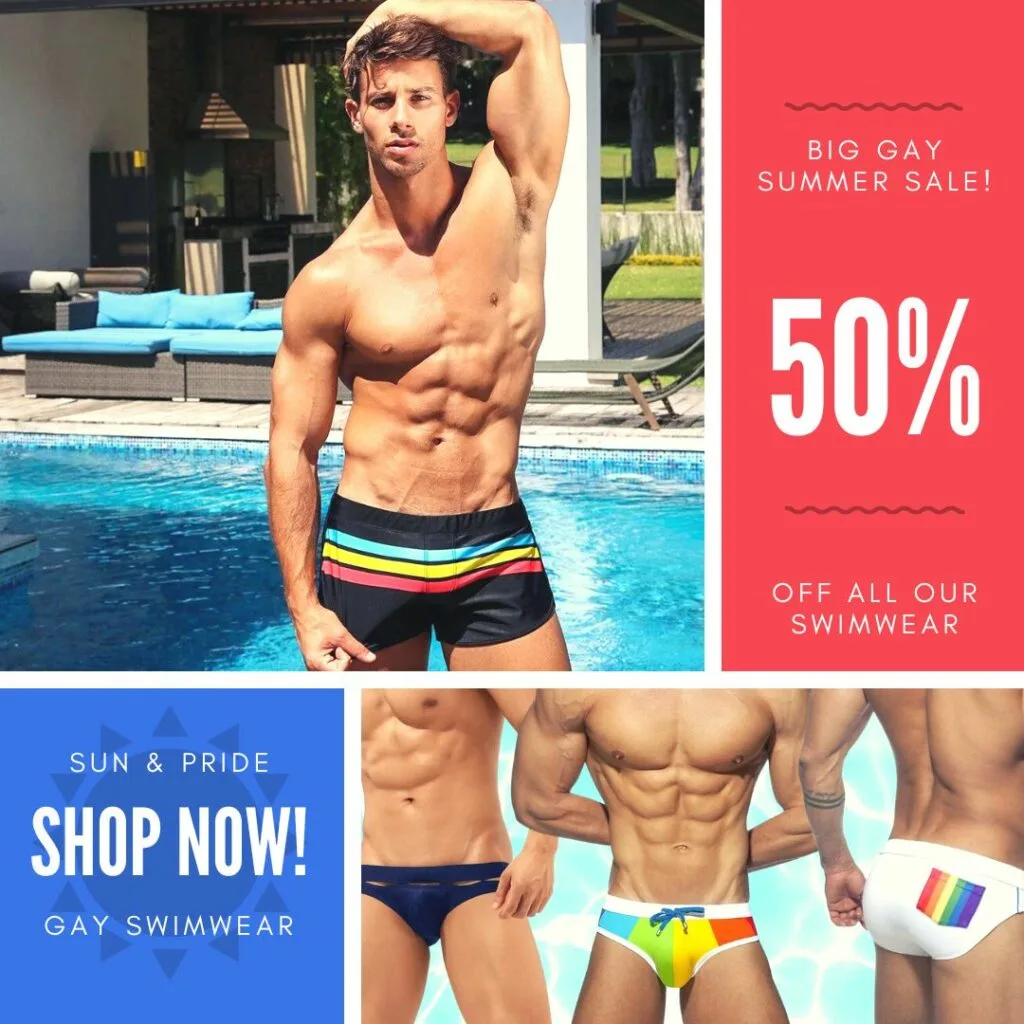 An elegant bar with a stylish interior, delectable drinks, and a great pool for cooling down during the day. Ideal for casual gatherings, cocktails, and people-watching. The dress code is always formal and refined.
An artsy, hip, alternative crowd has made a local tradition out of a dimly lit tavern. Expect to find photo-covered walls, old furniture, and late-night DJs in this small, cozy space with a colorful past. Additionally, there are sporadic live musical events.
The owner of the rock bar apparently aims to get a hardcore metalhead to drink a colorful, perfectly selected, decorated cocktail. It is a very nice bar if you like a rock/metal style. A variety of good beers never runs dry. They also have a smoking room at the back.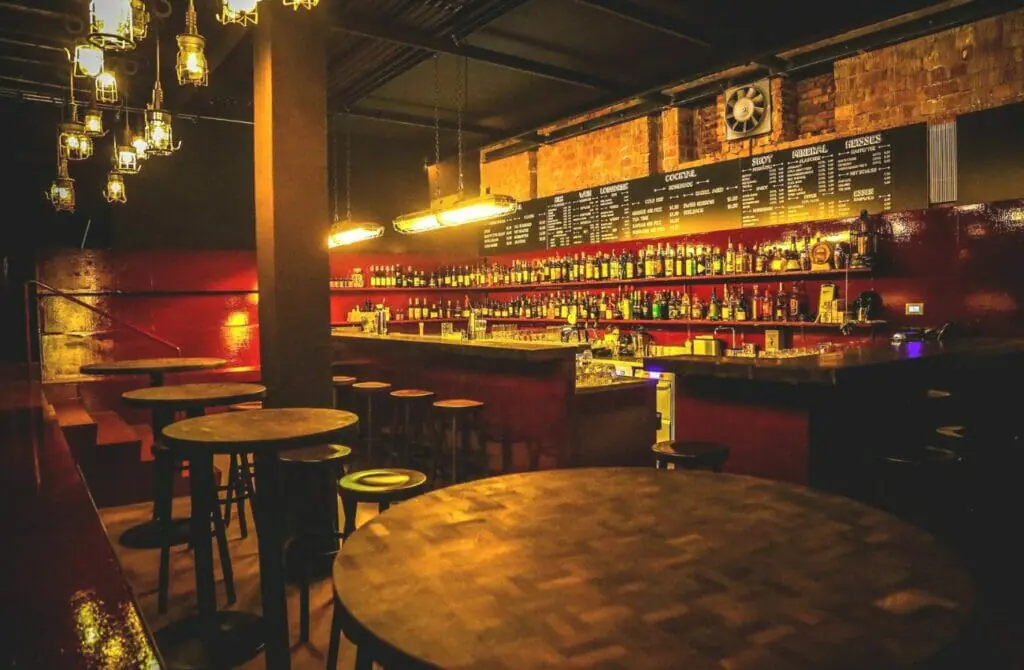 Gay Clubs In Basel
This oasis is located in the trendy Wettsteinplatz neighborhood, the Club Q is a large club with multiple dance floors and a range of music genres, including house, techno, and disco. The club also has a spacious outdoor patio for those looking to enjoy the fresh air.
Club Q is a popular spot for both locals and tourists and is known for its friendly and welcoming atmosphere. The club is owned and operated by members of the LGBTQ+ community and is a popular destination for those looking to party and have a good time.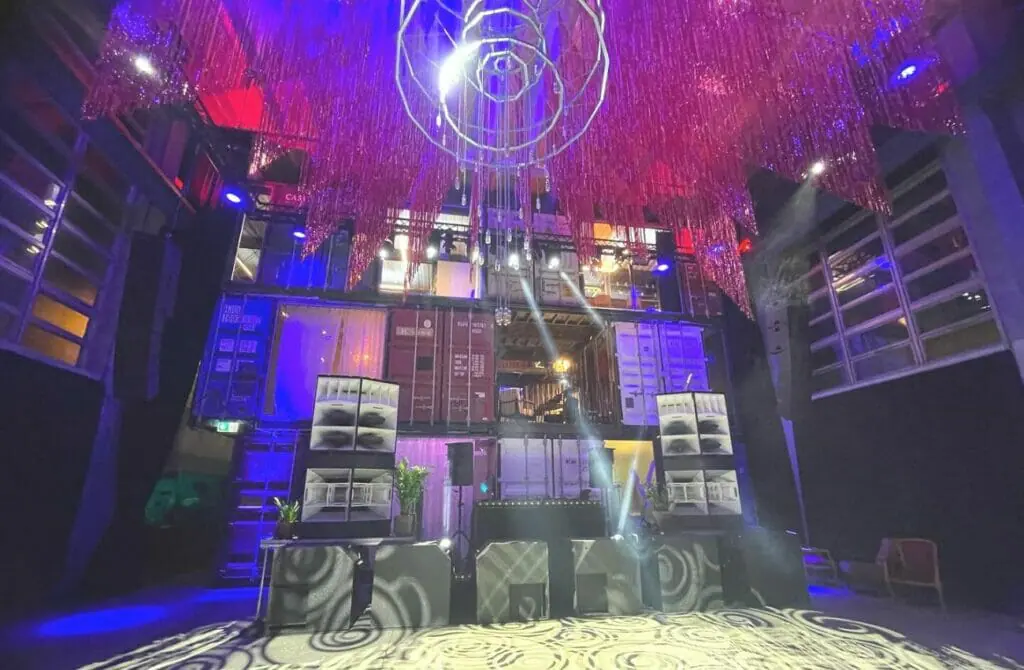 This is one of if not the most, friendly and inclusive bars Basel has to offer. The term "electronic commerce" refers to the sale of electronic goods. It describes itself as an escape for the gay community and its allies.
For chilled weekdays, enjoy hot or cold drinks amongst the pleasant, trendy décor and live music. But on the weekends, expect things to get a little bit wilder. The Cave is also known for its unique investment in wine. In the basement, is a wine cellar of over 150 bottles of wine brewed in Switzerland.
Heimat is a nightclub, bar, and restaurant that hosts LGBT nights on the 1st Saturday of every month. Its decor entails a sensual red theme with couches discreetly littered in the space, giving room for a good dance if you wish. Although this is not an LGBT-only space, it has fun vibes and a great location in the center of Basel makes for an awesome night.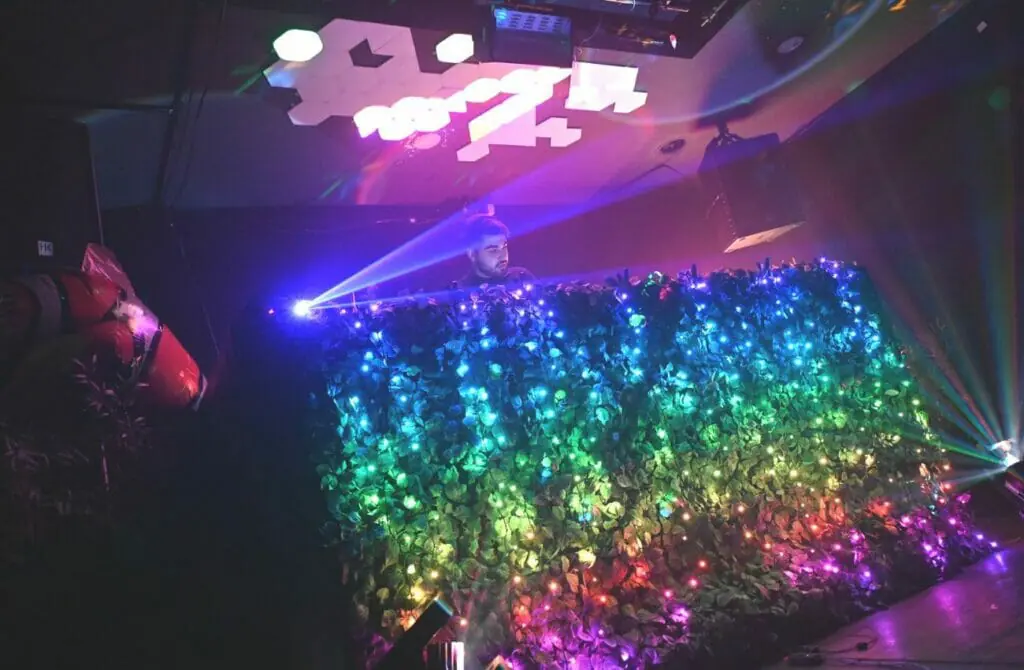 This gay-friendly bar is between Barfusserplatz and Marktplatz. The décor takes inspiration from Aladdin's cave giving off an Arabian vibe. Along with the Middle East interior, they offer amazing music and drinks that are from carefully selected liquor and beer. The owner is one of a kind, very gentle, charming and full of good energy and very accepting of the LGBTQ community.
This is a trendy floating nightclub on the River Rhine, featuring techno and house music, plus an outdoor deck. Nordstern continues to be a recommended place to go when exploring the nightlife in gay Basel. There is a good atmosphere and the personnel is very professional and friendly.
Although the upper deck is fun, the lower deck is where the real action happens. The drinks are more splendid and there are lots of boys.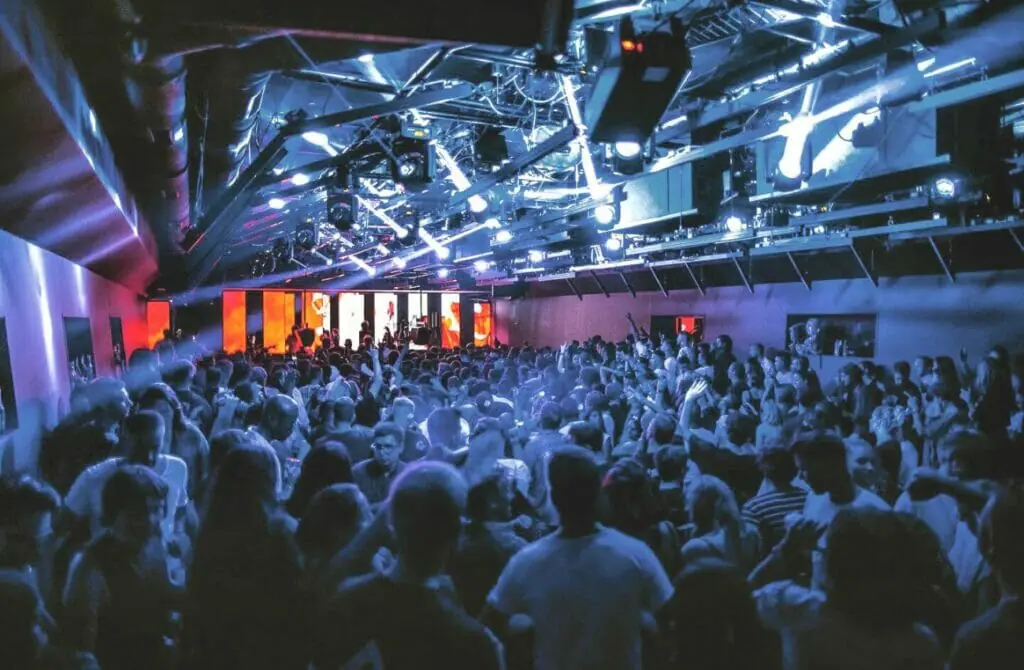 Gay Saunas & Cruising Clubs in Basel
When traveling to a new city, it can be exciting to head out for more than just a stiff drink. One aspect of the Gay Basel scene that many queer men enjoy is visiting gay saunas and cruising clubs.
Sure, the sauna culture in Basel is not as hedonistic as in Amsterdam, Barcelona or Berlin, but these venues still offer a chance to meet new people, socialize, and engage in sexual activity – without resorting to gay hookup apps.
However, it's important to keep in mind that these venues can vary greatly in terms of atmosphere, clientele, and rules, so it's a good idea to prepare yourself before visiting. If you are apprehensive, we advise studying our guide to visiting a gay bathhouse for the first time, which should help set your mind at ease.
Additionally, it's important to be aware of and respect local laws and customs regarding gay venues and sexual activity. With a little bit of planning and an open mind, visiting gay saunas and cruising clubs can be a fun and exciting part of your gay Basel travel itinerary.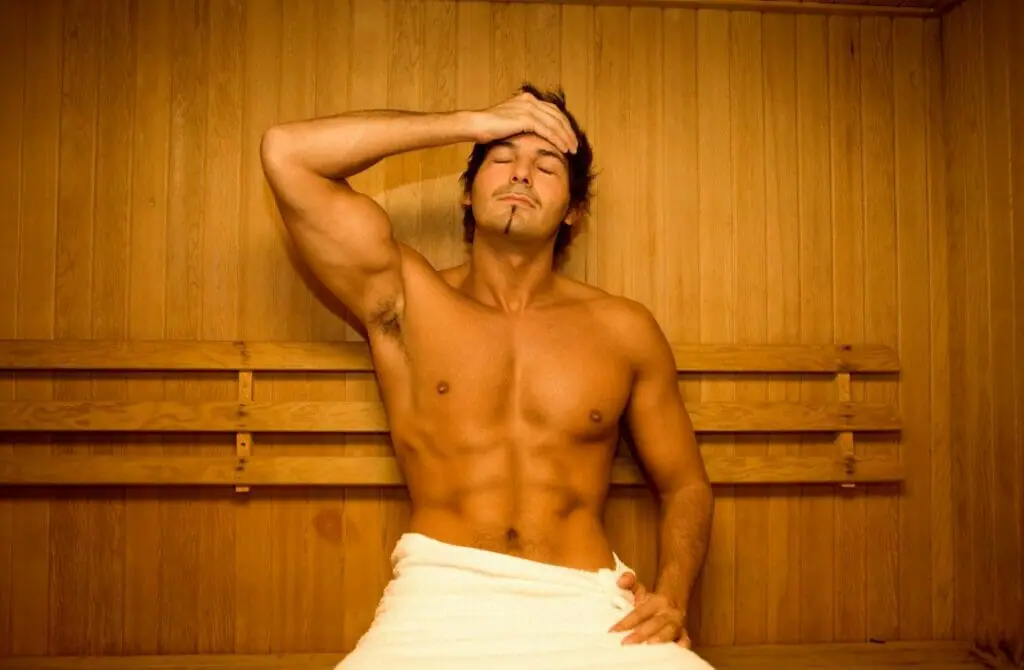 A calm sauna filled with many young men. There are private rooms, a solarium, a hot tub, a steam room, WiFi, and a café/bar inside. Additionally, you will take pleasure in the top male massages that gay Basel has to offer.
There are glory holes, a bar, a maze, private and semi-private cabins, and a steam room. This is another straightforward choice if you're looking for a gay massage in Basel. The Dark & Naked-themed events on the weekend's jam Sauna Am Rhy to capacity, and it stays open from Saturday to Sunday at midnight.
This is a sexy store that offers exactly what it sounds like with a kind and helpful staff. Almost everything is present here. The best (and only) fetish and gay shop in Basel, without a doubt, covering 2 floors and over 600m2.
Over 25,000 horny DVDs for every taste, a huge range of queer movies, trendy men's underwear, sexy clubwear, beachwear and gay swimwear, erotic gay toys and more. Feeling good and lingering are expressly permitted and desired, and you never know who you will meet…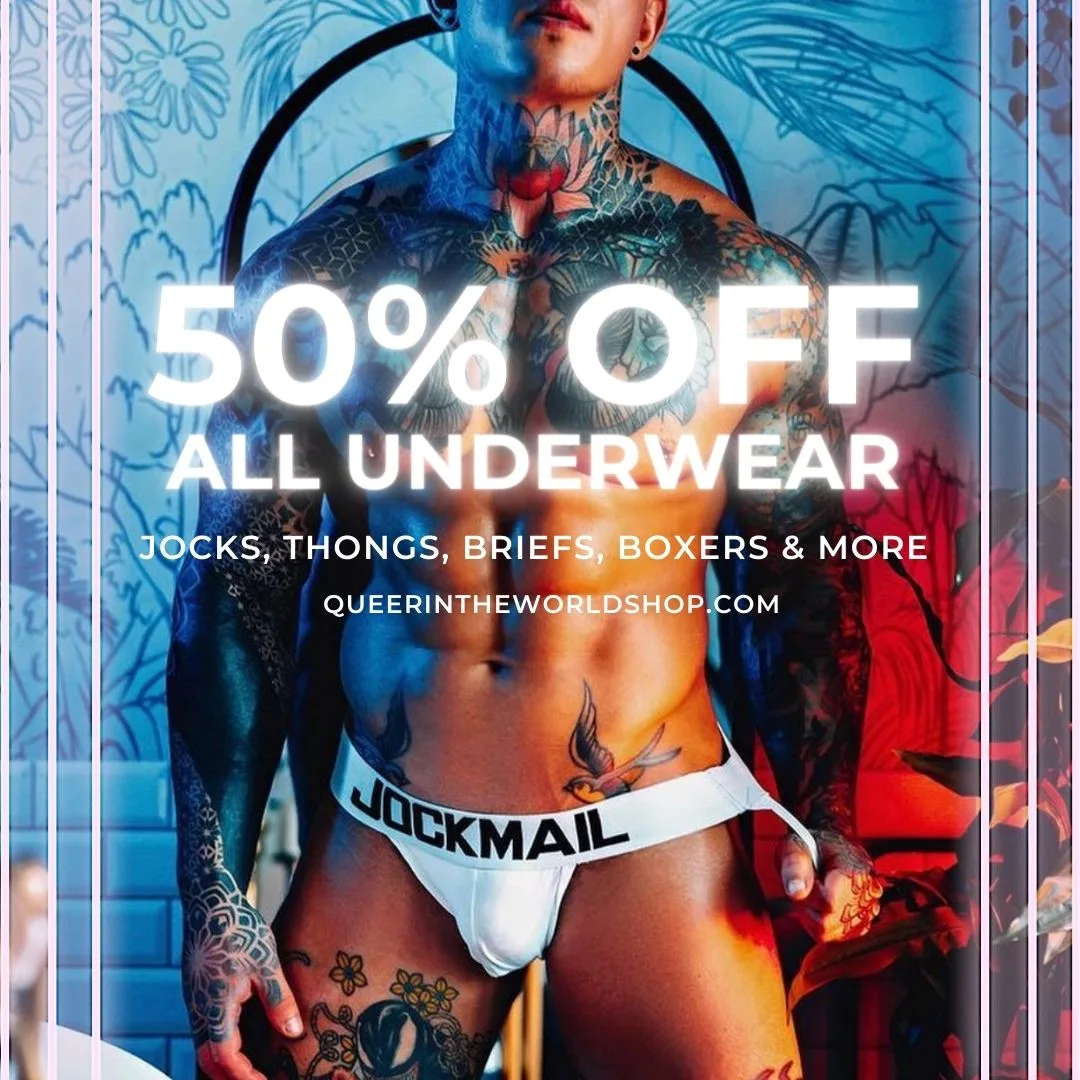 Gay Map Of Basel
Finding it hard to envisage where everything is in Basel? Hopefully, this queer-centric map helps where we have marked all the bars, clubs, parties, hotels, saunas, massages and more will help you stay in the spot best suited to you!