Gay Salt Lake City, darling, is the unexpected gem of the American West. This Utah metropolis is the perfect destination for those seeking outdoor adventure, stunning natural beauty, and rich history, all while having a fabulously LGBTQ-friendly vibe.
From its iconic Mormon Temple Square to the breathtaking mountain scenery, Salt Lake City has something for every traveler.
For outdoor enthusiasts, the city is a veritable playground with world-class skiing and snowboarding, miles of hiking and biking trails, and stunning parks to explore. For culture seekers, there's the stunning architecture of the Temple Square, the Natural History Museum of Utah, and the Utah Museum of Fine Arts.
And let's not forget the culinary scene! Salt Lake City boasts a diverse range of dining options, from farm-to-table restaurants to funky eateries serving up creative comfort food.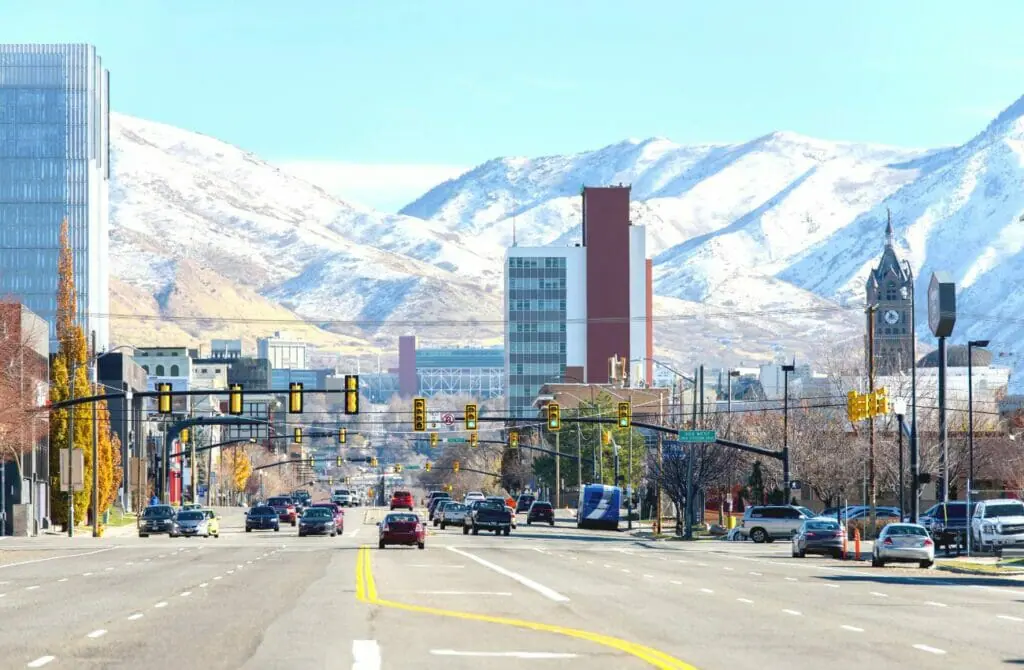 Salt Lake City has a unique dynamic when it comes to LGBTQ life, as the city is home to the headquarters of the Church of Jesus Christ of Latter-Day Saints (LDS), commonly referred to as the Mormon church. Despite its conservative roots, Salt Lake City has made significant progress in recent years towards becoming a more inclusive and accepting place for the LGBTQ community.
While the Mormon church has historically taken a traditional stance on same-sex relationships and marriage, Salt Lake City has become a hub for LGBTQ rights and activism. There is a vibrant LGBTQ community in the city, with several gay bars, clubs, and events throughout the year, including the Utah Pride Festival. Additionally, the city has a growing number of businesses and organizations that actively support the LGBTQ community, and the local government has taken steps to protect LGBTQ individuals from discrimination.
It's worth noting that attitudes towards the LGBTQ community can vary in Utah, and Salt Lake City is not immune to the influence of the conservative values held by many in the state. However, the city has made strides in creating a safe and accepting environment for LGBTQ residents and visitors, and the gay community continues to thrive in Salt Lake City.
So pack your bags and head to Salt Lake City, where the mountains are majestic, the people are friendly, and you'll leave feeling refreshed and rejuvenated!
---
Are you relocating? This guide will help travelers discover the queerer side of the city. However, if you are lucky enough to be considering a move here, we recommend reading our article about moving to LGBT Salt Lake City or getting in touch with a local gay realtor. They can happily give you no-obligation advice and all the information you'll ever need to know about your new city.
And if you then want their help to find your dream home, you are guaranteed fair, equal, and honest representation. No surprises or awkward conversations are necessary!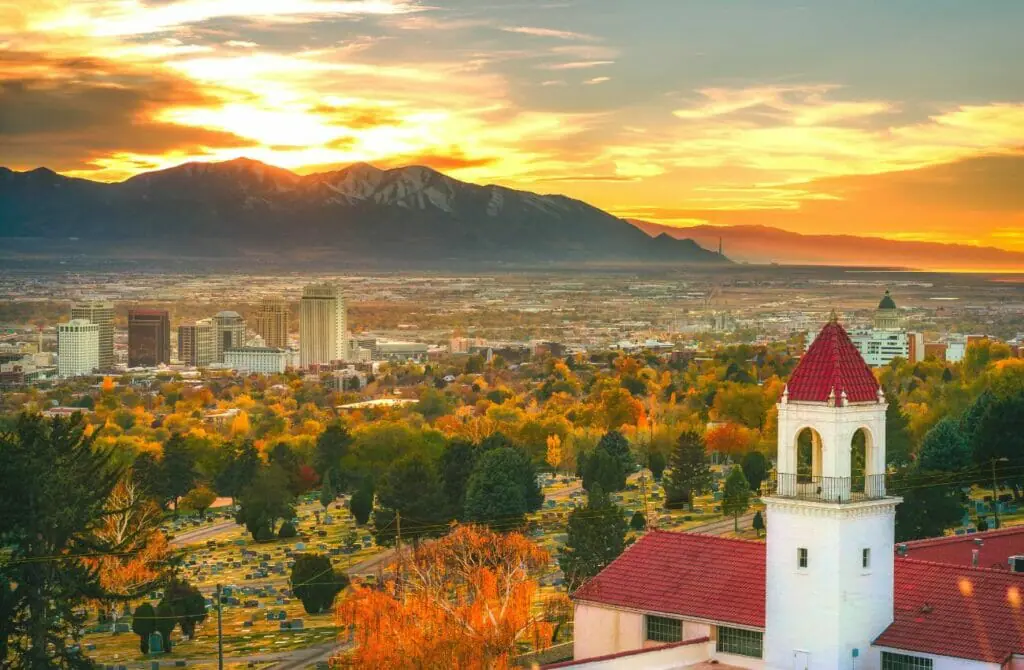 Attractions in Gay Salt Lake City
Gather round, darlings, it's time to explore the fabulous gay side of Salt Lake City! Trust us, there's more to this Utah metropolis than just the iconic Mormon Temple Square. We're talking about a city with a rich history, stunning natural beauty, and a lively LGBTQ scene that'll make your heart skip a beat.
So, buckle up and get ready for a wild ride through Salt Lake City! First up, let's gawk at the stunning architecture of the Temple Square and marvel at its historical significance. Next, we'll hit up the Natural History Museum of Utah for a dose of science and education with a side of sass. And because we love to stay fabulous, we'll make a pit stop at the Utah Museum of Fine Arts for some culture and art appreciation.
But don't worry, we're not just here for the history lessons, darling. We'll also indulge in the city's delightful culinary scene, sample the local cuisine, and peruse the local markets. And let's not forget the outdoor adventures! Salt Lake City has some of the best skiing, snowboarding, hiking, and biking in the country. And when the sun sets, we'll hit up the gay bars, clubs, and events, including the Utah Pride Festival (if we are lucky enough to visit in June.
There are many must-see attractions within the city of Salt Lake that are dying to be visited by queer tourists and travelers alike. So, get ready to have a gay old time in Salt Lake City!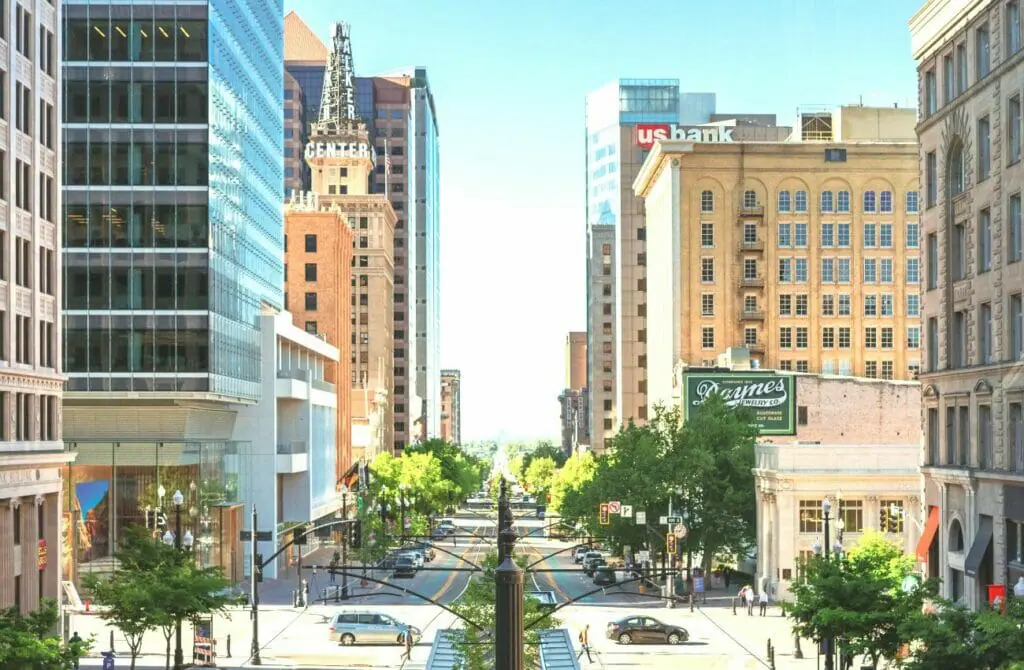 Loveland Living Planet Aquarium
For people that love sea creatures, visiting LoveLand Aquarium is the perfect way to fulfill your curiosity without needing to go into the ocean yourself! This aquarium has more than 4,000 sea animals for viewing which includes a 300,000-gallon shark habitat.
There are a number of animal habitats within the aquarium that include the Ocean Explorer, Expedition Asia, Antarctica Adventure, Discover Utah and Journey to South America.
Each habitat provides a different experience with the different types of sea creatures that are in each area. Not only sea creatures are in this aquarium; there are also penguins, clouded leopards, otters and sloths for all types of animal lovers.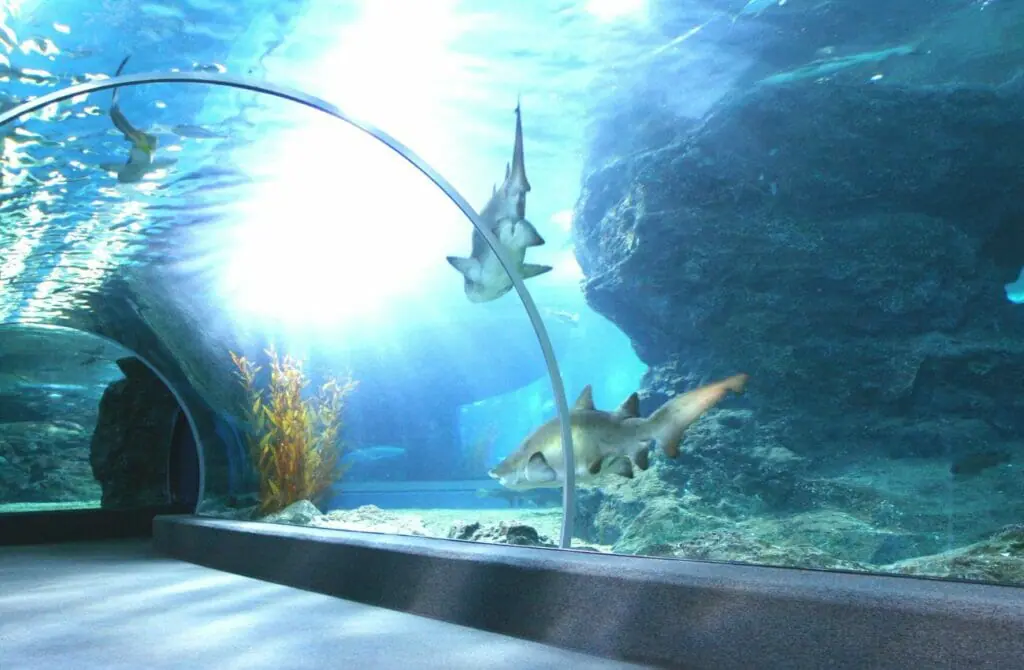 International Peace Gardens
Although it is already in the name, this botanical garden is a peaceful way to start your day or evening surrounded by greenery and calmness. With a plethora of 28 gardens, there are endless views and sights of the lovely nature that is all throughout the park. Alongside all of the elegant flora and fauna, there are historic sites that are a part of the long history of Utah.
A walk through this park will leave you not only at peace, but also curious about the ongoing history of Salt Lake City, Utah. If you want a blast from the past while having an alluring view of Mother Nature, mark the International Peace Gardens on your maps!
Hogle Zoo
The Hogle Zoo is an exhibit that houses hundreds of animals from numerous different ecosystems. This 42-acre zoo has been open for almost 100 years so it's safe to say they've mastered the art of creating an engaging and secure environment for all of its visitors and guests.
Each animal within the zoo has a unique personality which makes your visit all the more interesting as you get to know each animal. If you want to up the experience of your visit, you have the option of feeding the animals or getting up close and personal in a safe, exhilarating setting.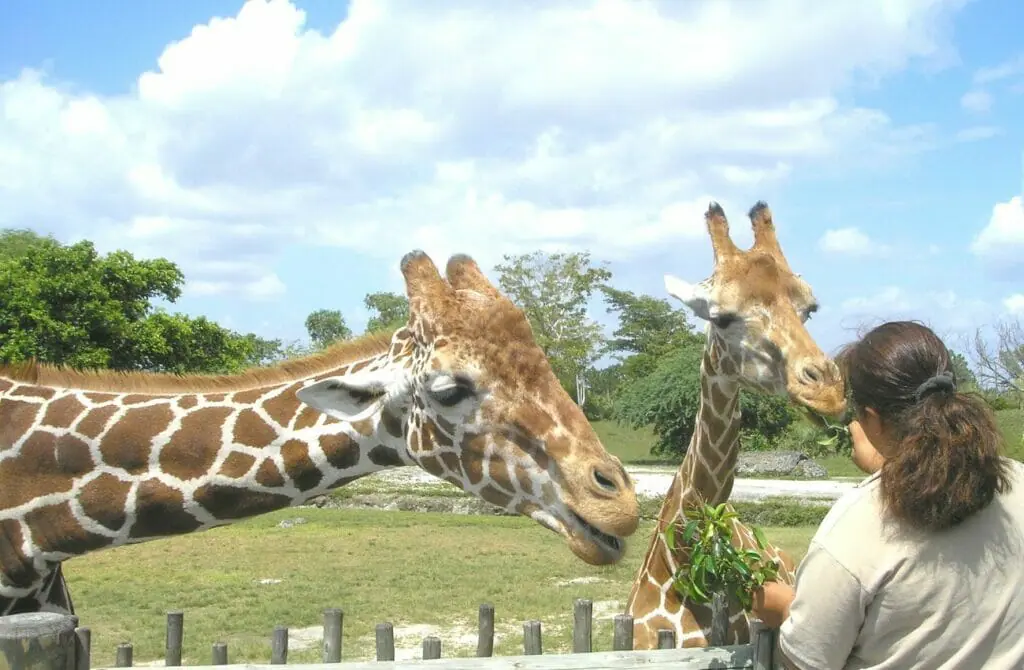 Clark Planetarium
If you are into astrology, planets, the galaxy or all of the above, the Clark Planetarium is the place to expand all of your interests. The Clark Planetarium is a planetarium and science museum that has free interactive exhibits that are perfect for families that want to bond and learn together.
Even by your lonesome, this is an engaging experience to view the planets and stars of the Milky Way Galaxy. Educational experiences are to be had in their IMAX and dome theaters which are perfect for immersion. If you visit Clark Planetarium, it is almost certain you won't want to leave this mesmerizing museum.
Eccles Theater
The Eccles Theater is the ideal place for entertainment of all kinds during your visit to Salt Lake City. This performance destination hosts broadway shows, concerts and many other forms of entertainment.
On top of all the available shows that are to watch, the Eccles Theater has a stylish, chic interior with chandeliers, balustrades and classy flooring that is sure to set the tone of your experience. With all there is to see at Eccles Theater, make sure to book a ticket to whichever event you find the most appealing; there is no wrong choice!
Utah State Capitol
For people that are intrigued with the history of Utah, the Utah State Capitol is a landmark of the state and the long history of its government. The building has chambers and offices of the Lieutenant Governor, Attorney General, the Utah State Legislature and many other areas.
Although this experience may seem minimal, seeing the architecture of the renovated building with all of its finishes is a marvelous sight for those that love history. Like almost all state capitals, this is the perfect spot for pictures and Instagram posts detailing your adventures in Salt Lake City Utah to all of your friends and family.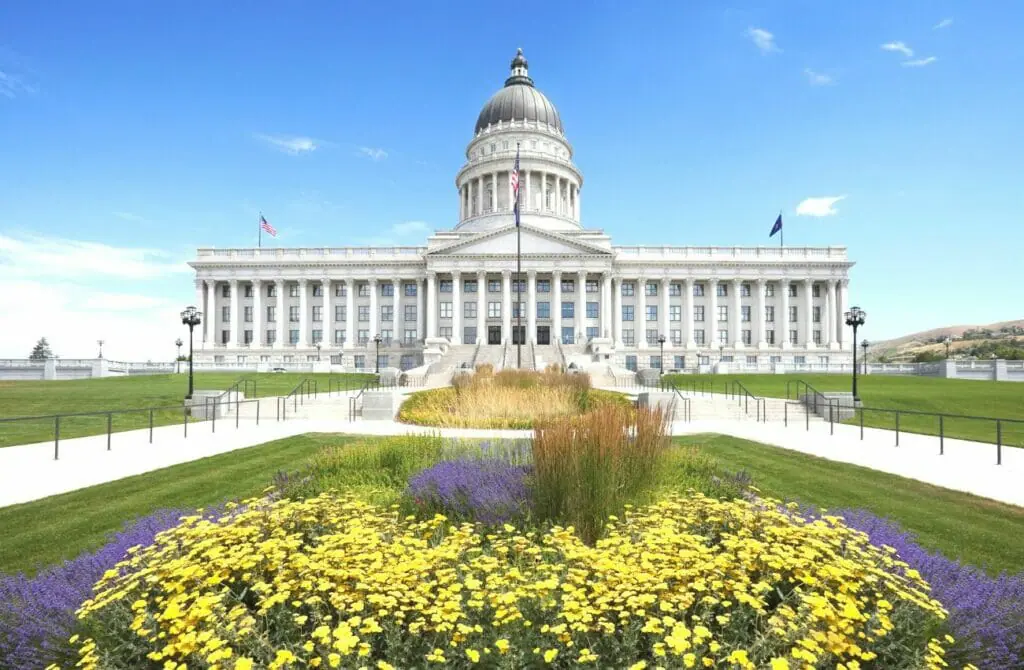 The Leonardo is a science and art museum that has interactive exhibits that showcase the connections between science, technology and art in forms of creativity. The exhibits include Flight, Innovation Showcase, Black Wings and Art Through Experience. Each exhibit offers an immersive adventure from inventions that were created in Utah to works of art by Vincent Van Gogh himself.
Other exhibits include a historical story into the background of Black Americans' contributions to the aerospace industry and innovations in flight which include space, weather and aeronautics. If you want a walk through the history of Utah in a captivating way, The Leonardo is another place to mark on your map.
For those that get scared easily or have nightmares, this may not be the place for you! Nightmare on 13th is a well-known haunted house in Salt Lake City due to it being one of the largest and longest-running haunted attractions in America. Nightmare on 13th is considered one of the scariest places in the United States which makes it a must-see spot within the city of Salt Lake.
Even if you are afraid to be scared, jumping out of your comfort zone to experience a once-in-a-lifetime opportunity is sure to create life-long memories with friends and family. Nightmare on 13th is only open from September through early November so keep your calendars open and plan accordingly to receive the scare of a lifetime! Even better? Don your LGBT Halloween outfit and start your night here before heading out to the queer club parties.
Great Salt Lake City Wildlife and Sunset Experience
This expansive, wonderful tour includes many notable features of Salt Lake City. During this tour, you get to see a variety of deserts, wildlife and wondrous landscapes. Bison, antelope, big-horn sheep, porcupine and many other animals will be seen during the duration of your tour and up to 200,000 migratory birds.
To end off the tour, a hike to Buffalo Point to see the sunset and all the views of downtown Salt Lake City is included in this sensational experience. Nature lovers or people that want to soak up the sun; be quick to sign up for this tour for an unforgettable time.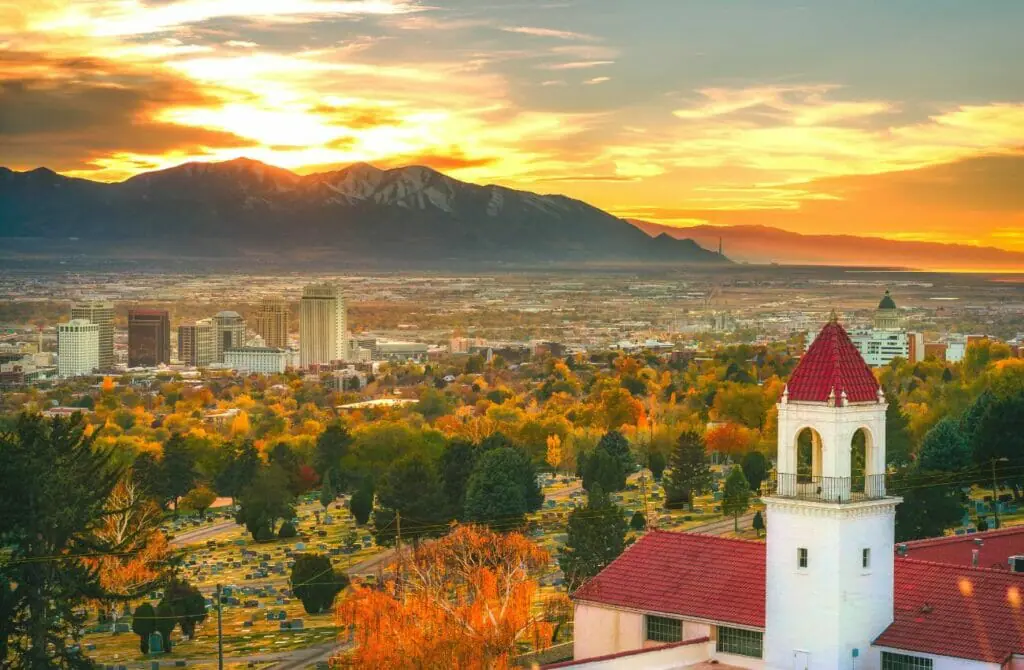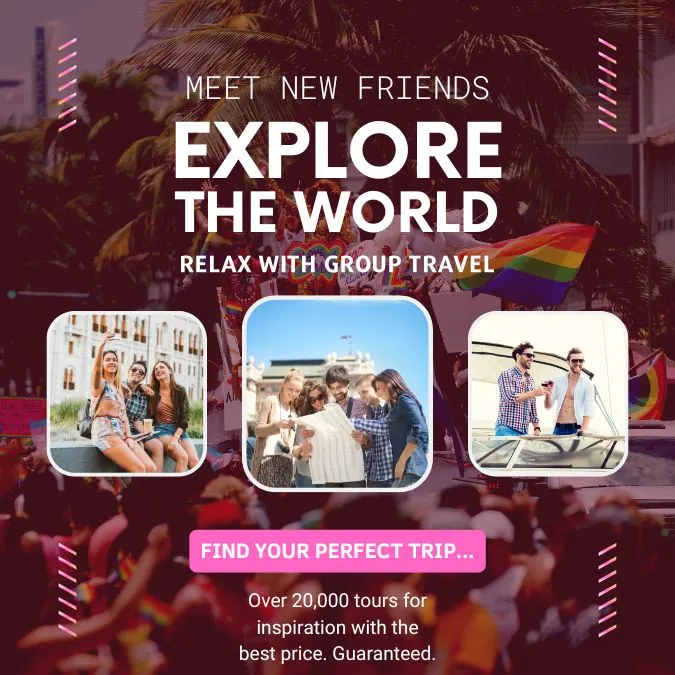 The Utah Pride Centre is a must-visit destination for anyone looking to connect with the LGBTQ community in Salt Lake City. This vibrant community center offers a wide range of services and resources designed to support, educate, and empower LGBTQ individuals.
At the Utah Pride Centre, visitors can take part in a variety of programs and events, including support groups, workshops, and social activities. The Centre also offers resources for LGBTQ youth, such as mentorship programs and safe spaces, as well as educational programs for the wider community. Whether you're looking for a place to connect with others, find support, or learn about LGBTQ culture and history, the Utah Pride Centre has something for everyone. The Centre is dedicated to creating a safe and inclusive environment for the LGBTQ community, and their work is a testament to the power of community and activism. So, if you're looking to get involved and make a difference, be sure to visit the Utah Pride Centre during your next trip to Salt Lake City!
Salt Lake City Pride is a must-attend event for anyone looking to celebrate LGBTQ culture and community in the American West. This vibrant celebration takes place annually in the heart of Salt Lake City and attracts thousands of visitors from all over the world.
Held every summer in June, Salt Lake City Pride is a three-day extravaganza filled with music, dance, food, and fun. The event features a diverse array of performers, including local and national artists, and attracts a crowd of over 35,000 revelers. With its roots dating back to the 1970s, Salt Lake City Pride has a long history of advocating for LGBTQ rights and creating a safe and inclusive space for the community. Whether you're looking to dance the night away, sample delicious food, or simply enjoy the company of like-minded people, Salt Lake City Pride is the place to be. So, grab your glitter and pride t-shirts and head to Utah for a weekend of pride, love, and unity!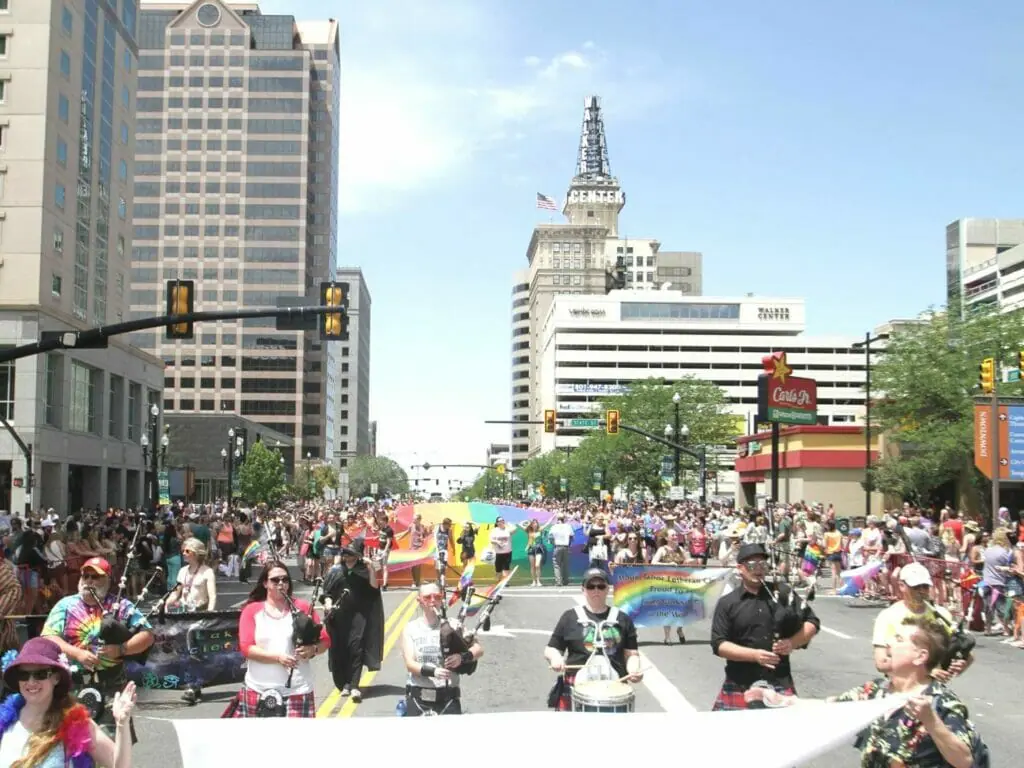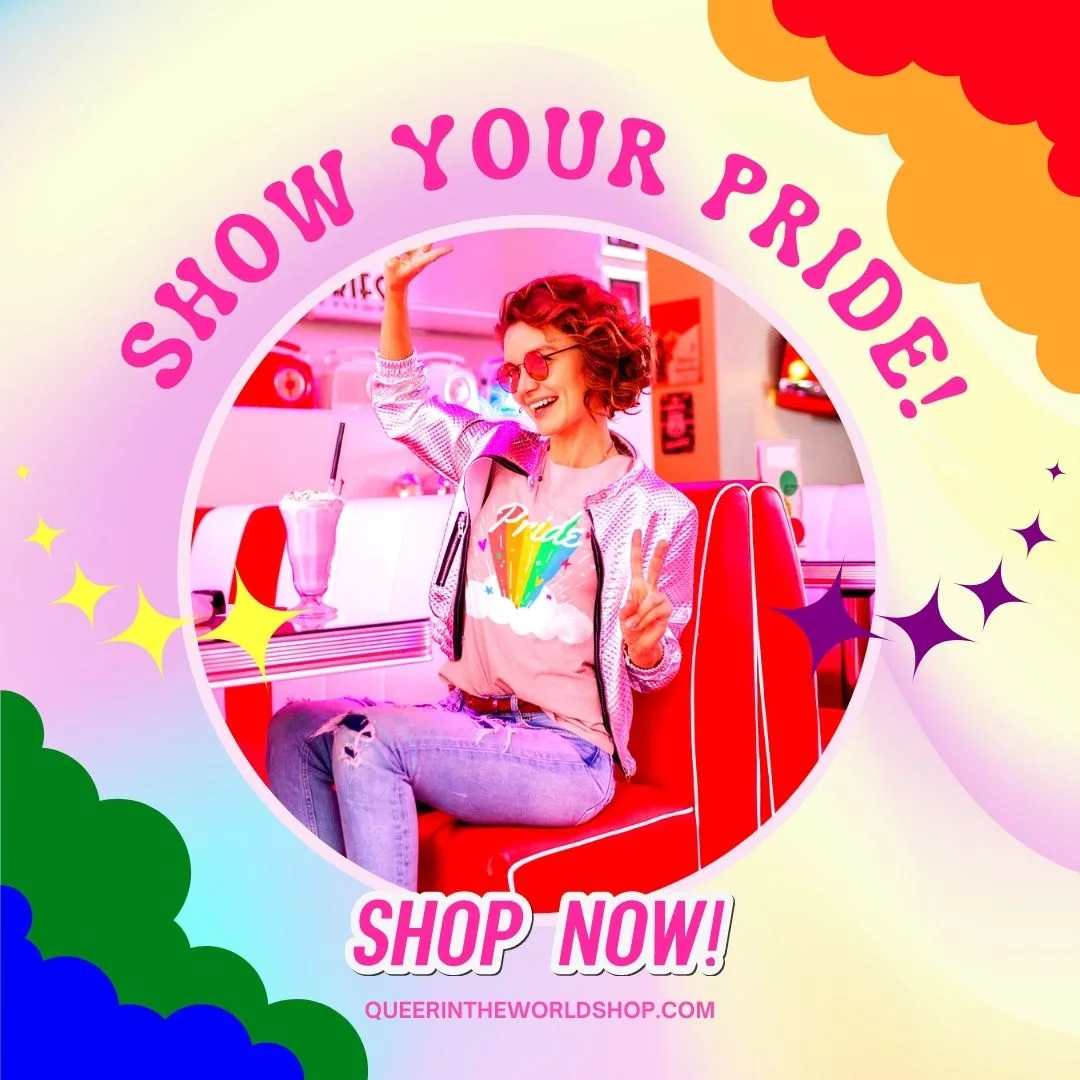 Gay-Friendly and Gay Hotels in Salt Lake City
With your stay in Salt Lake City, there is no need to worry about finding queer-friendly hotels, as this city has an abundance of safe hotels for the gay community. You are welcome to travel to most of the hotels within the city, but there are a fair amount of significant hotels that do tend to have a high LGBTQ+ population and be queer welcoming!
Needless to say, there are also hundreds more hotel and hostel options in Salt Lake City if none of these suit your desired budget, facilities or area – but these are the best hotels according to other gay travelers and us. Whatever your needs are, Salt Lake City has you covered.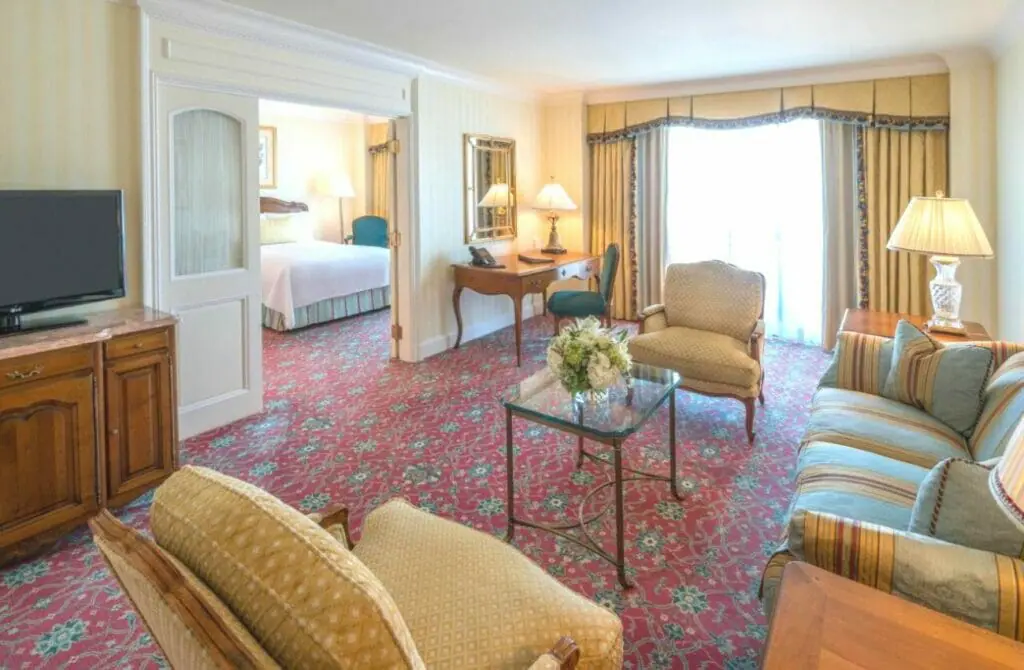 The Grand Hotel is indeed quite grand if you decide to book a stay here. The Grand America Hotel has many wonderful amenities that should be taken advantage of during your stay. Recreational amenities include an indoor pool, sauna and a spa with an assortment of treatments like facials and massages.
The Grand Hotel is noted for being LGBTQ+ friendly so your stay here will be worry-free! On top of all of these amazing amenities, the decor of the hotel makes it worth every star it has. The prestigious interior with blue detailing and elegant furnishings creates a royal-like environment while adventuring the hotel during your daily outings.
The Grand America Hotel is in a very convenient spot for tourists that are foodies and avid shoppers. This hot-spot hotel is located in Downtown Salt Lake City which is notable for its restaurants and antique shops. Sit back, relax and live lavishly while enjoying your stay at the Grand America Hotel.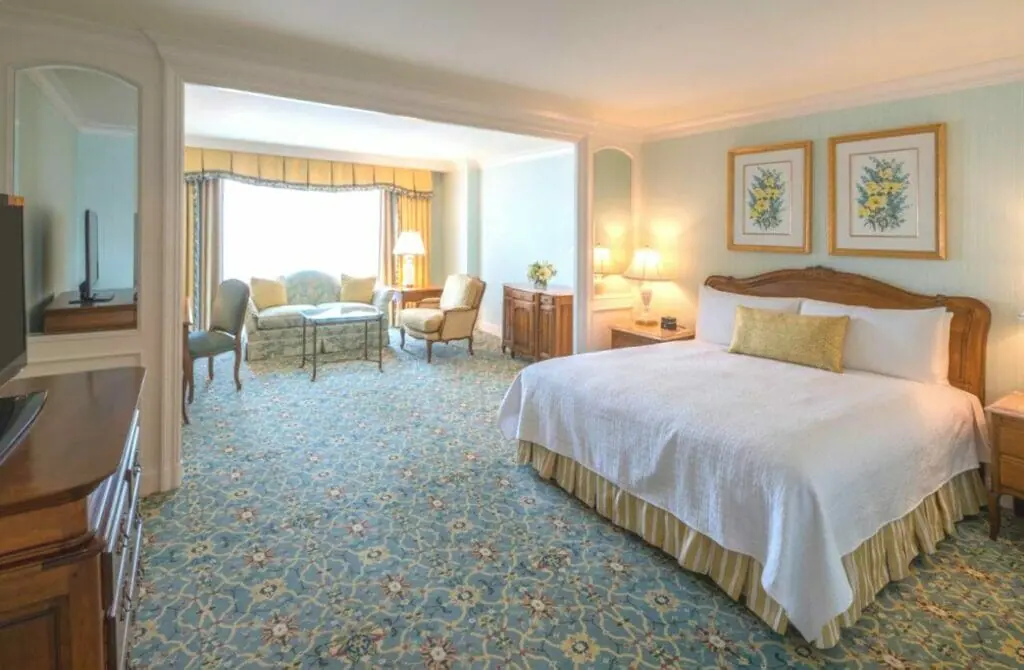 Kimpton Hotel Monaco Salt Lake City ☆☆☆☆☆
Kimpton Hotel has a fashionable interior that has multiple themes throughout the hotel. With an array of rooms to choose from and a plethora of amenities, the Kimpton Hotel proves itself through its remarkable service and various options for activities within the hotel.
There is a 24-hour fitness area to get your sweat on if you choose to do so and a place to spend a night out with friends at the bar and lounge. Another feature of the hotel is its renowned restaurant, Bambara which is sure to keep you full the whole night through. Bambara has simple appetizers to complex main dishes that will satisfy any type of flavor palette.
If you don't want to eat dinner here, do not fret, brunch is also an option to start your day on a healthy note. From pastries to salads and hearty burgers for those that want to satisfy their hunger early in their day, there is something for everyone on the menu.
All of these options are cost-efficient and certified delicious. Not to mention, a fine selection of wine is offered on the menu as well for those that want to quench their thirst during their meal. Be certain to book a room at the Kimpton Hotel Monaco if you want a combination of all the right things.
Hilton Salt Lake City Center ☆☆☆☆
If you want an affordable hotel that has all the perfect elements for a first-rate stay, Hilton City Center is the best option for you! What sets this hotel apart from others is not only its inexpensiveness but the on-site features that are utilized by all of its guests. With a steakhouse and bar being included within your stay, it makes it hard to resist booking a room here!
A gift shop, business center and fitness center are also available for all of your needs during your stay. Hiking and biking trails are also available nearby for any curious adventures. This is a popular hotel for people that ski and golf due to it having areas to store ski equipment.
So, for people who want to take on adventures during the day, but want a place to settle down at night, Hilton Center may be the spot for you. The interior is that of a modern work area mixed with orange detailing and lighting that creates an environment of excitement. Everything within the Hilton City Center makes it stand out amongst the crowd.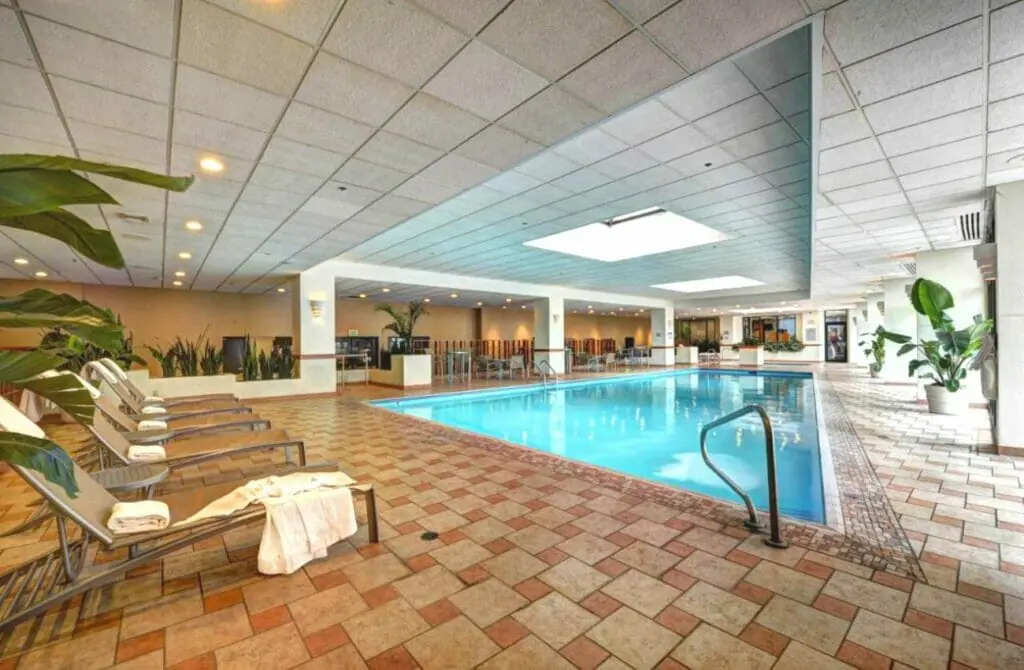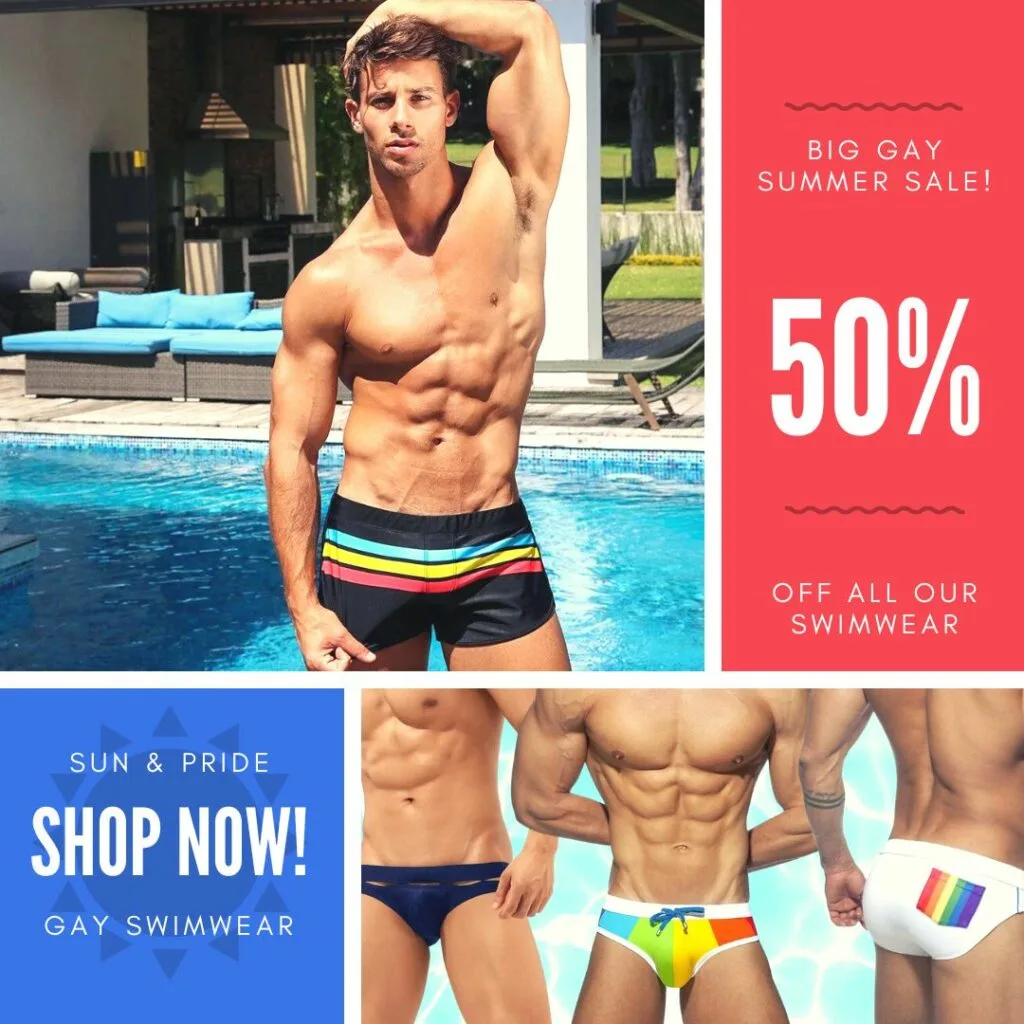 Hampton Inn Salt Lake City Central ☆☆☆
Hampton Inn is the perfect place for those that love to partake in thrilling experiences. This hotel is located in the perfect spot for many of the attractions that Salt Lake City is known for. With Clark Planetarium and Vivint Smart Home Arena being within arms reach, it provides convenience for curious travelers and tourists that are excited to explore the area.
Capitol Theater and Salt Palace are also notable places to visit that are nearby this must-stay hotel. Besides what is nearby, Hampton Inn has plenty to offer with all of its features, amenities and cost-friendliness. The up-to-date interior and surrounding scenery create a calm environment that is perfect for a heavenly night's rest.
Hampton Inn is certified LGBTQ+ friendly for any worried travelers. Spa tubs, indoor swimming pools and fitness areas are available to be taken advantage of during your stay. From over 73 guest rooms to pick from, there is a vibe that is suitable for anyone that books a reservation at this exemplary Hampton Inn.
Park City Hostel has a homey, intimate environment that draws almost anyone in. This hostel is known for being affordable, comfortable and accommodating to all of its guests. Park City Hostel in sum, is an expansive cabin with a great assortment of amenities with its ideal location for eager travelers that want to explore.
There are a variety of rooms to pick from that suit all of your needs for any type of traveler, tourist or large group of friends and family. There is a rentable event space for anyone that is a partygoer and loves to plan events. The outdoor terraces provide out-of-this-world views that are delightful to wake up to every morning.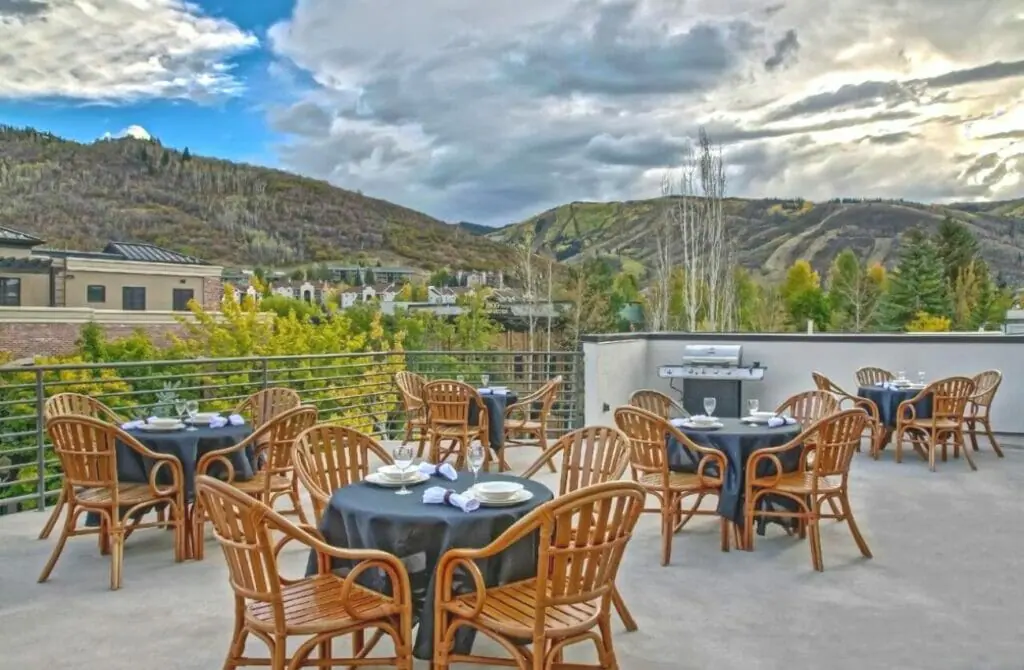 Nightlife in Gay Salt Lake City
No need to be distraught, there are plenty of gay bars for all people to get their groove on all throughout the night here. Salt Lake City is the perfect spot for gay-night life with all of the gay bars and gay-friendly hangout spots that queer individuals within the city party at every night.
Feel free to let your hair down and be yourself alongside all your queer friends at many of the raving hangout spots in Salt Lake City. As widely stated, there is safety in numbers when visiting busy areas such as clubs, especially for a queer person.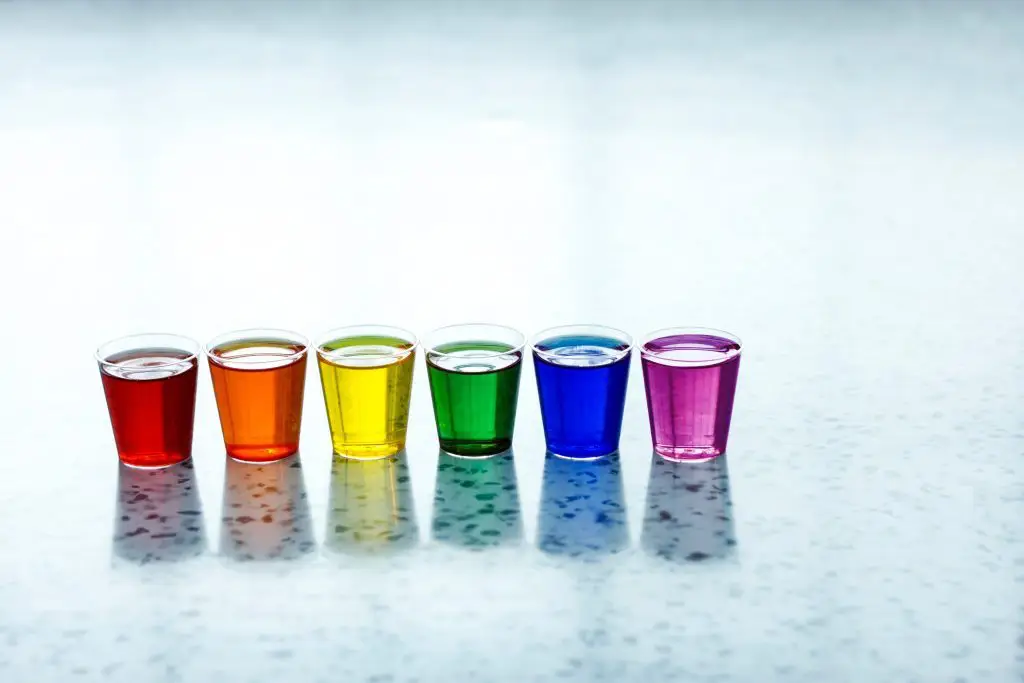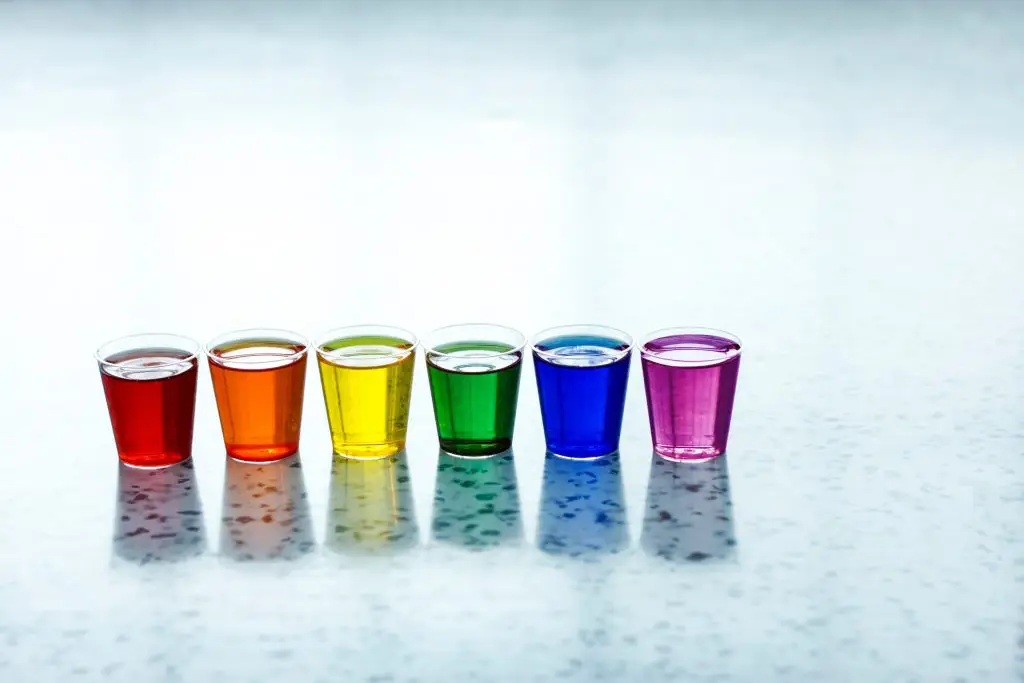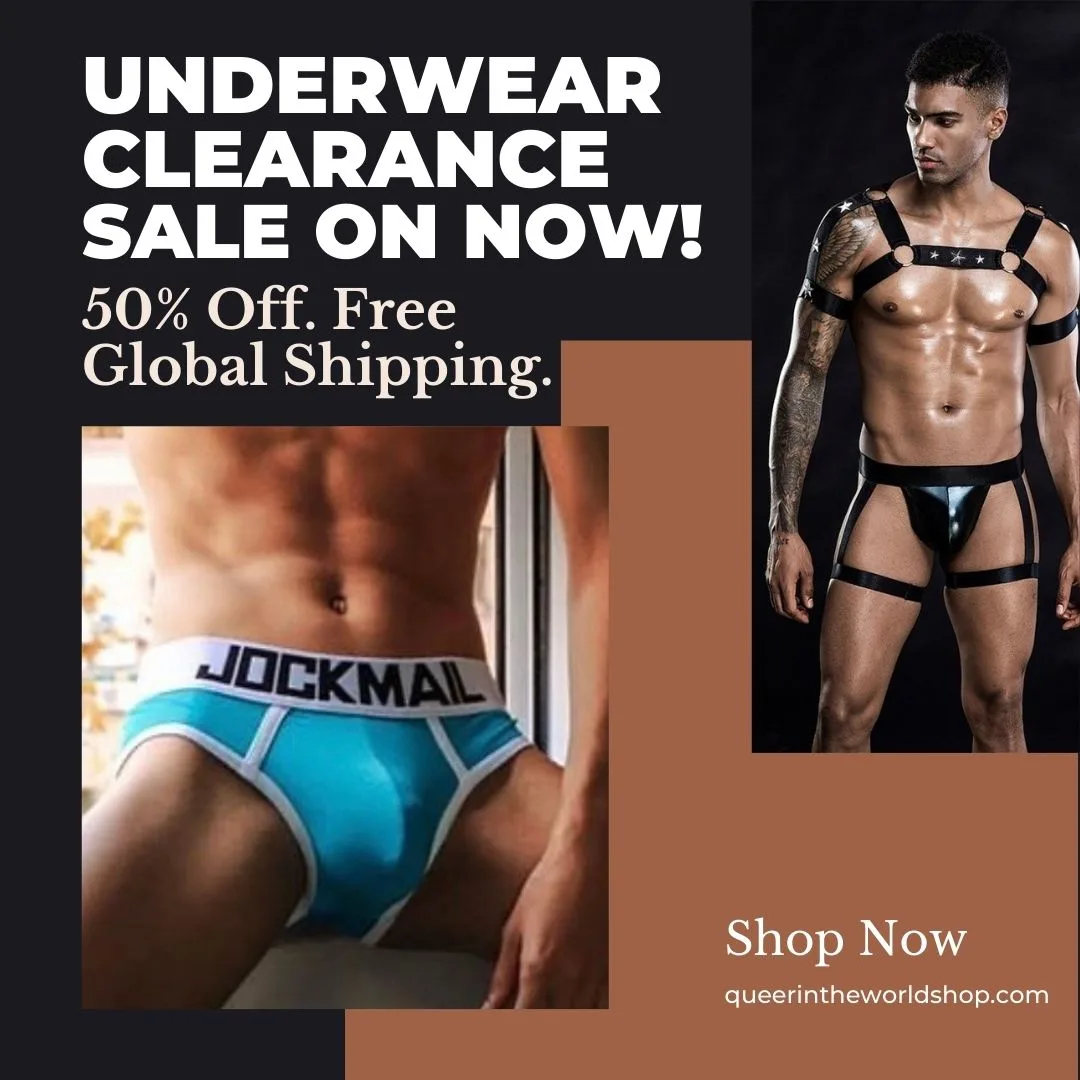 Club Verse is one of the most accepting bars in Salt Lake City that strives for inclusivity. Although this club has just freshly opened its doors to the public, a community has been built as the love for this new club has grown. This fresh club is waiting to be explored and experienced by all queer individuals and any supporting allies.
Club Verse has plenty of options for great fun during a classic night outing. Feel free to take a seat on their ultramodern, comfy couches while listening to the bumping music by their DJs and maybe you'll see a surprise drag show take place!
Or, grab a drink from their extensive bar from their compassionate bartenders that are sure to remember your name within the first visit. Club Verse is a fantastic place for people that want a chill, accepting establishment to spend their nights.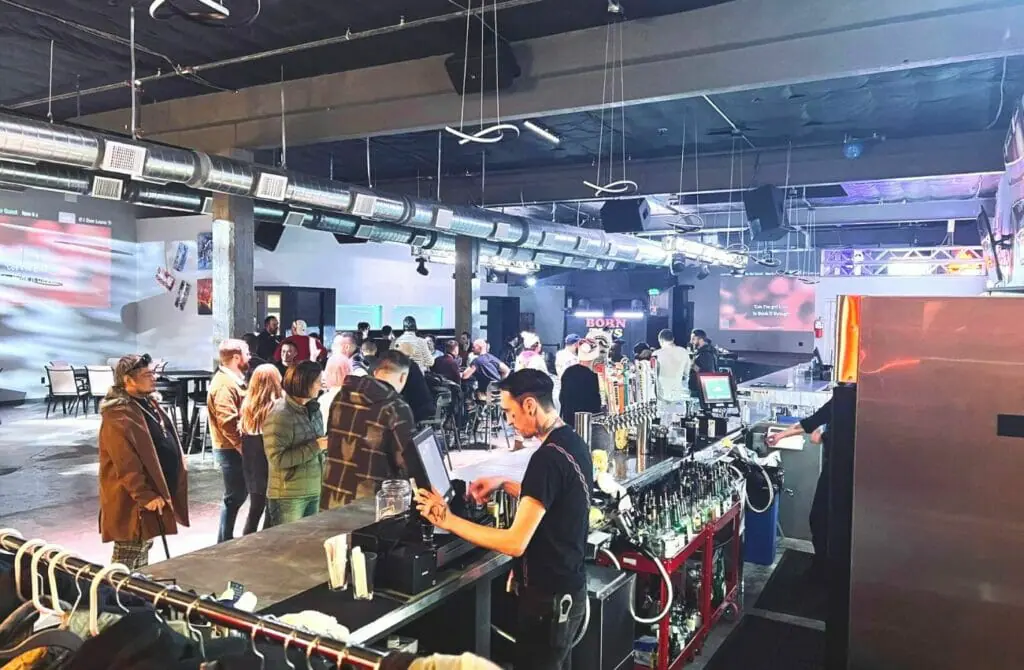 Club Try-Angles is known as "Salt Lake City's #1 Late-Night Gay Bar" and the reasons for this make this title the utmost true. Regarded as having inexpensive, big drinks, many queer people flock here for an unforgettable night with friends.
Fun and unique nightly events include Bear Night, Leather and Gear Night and Underwear Night for those that like to dress for the occasion. Karaoke night is every Thursday along with Sunday BBQ on holidays. There are pool tables, a dance floor and an outdoor patio if you want a breath of fresh air while chatting with friends or new friendly people.
Why Kiki has events that anyone and everyone is sure to enjoy during a night out with their gay friends. Friday Night Comedy shows are a classic within the club as it is known for its improv and sketch comedy. They are sure to provide a unique show each time you visit! Saturday Seated Dinner Drag Show is a must-see event that is a night of amusement and entertainment for all that watch.
Sunday Drag Brunch is sure to have your stomach bursting with all the delectable food options. Karaoke and drag bingo also known as "Bitch Bingo" is available on Wednesday, so mark your calendars and set reminders for the most indelible night of enjoyment and pleasure.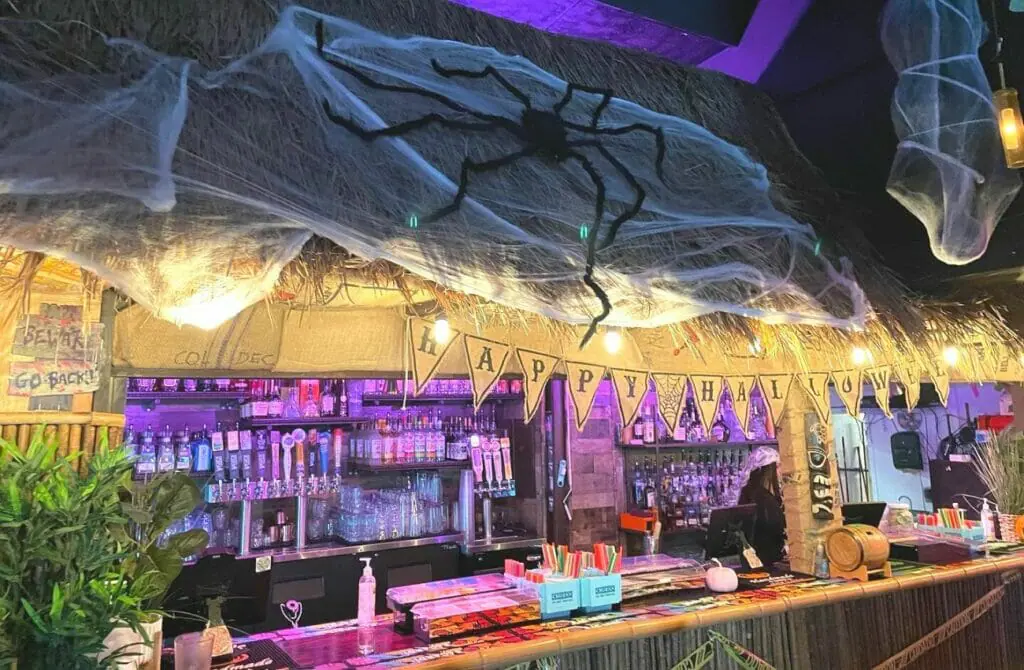 With this unique name, this club is certain to provide you with a once-in-a-lifetime night with your queer buddies as you escape the stresses of the day. There are events for every day of the week ranging from Western Wednesday, Thirsty Thursday, Fresh Friday and many other stand-out events. M I L K + is prideful and has an accepting community amongst all of the clubbers.
To top off your experience, an excellent menu is on the minds of all party-goers as soon as they enter the club. Appetizers, main dishes and desserts are on the menu for hungry dancers that want to fulfill their appetite. Toothful desserts, healthy food bowls and classic burgers are all on the menu during your night out of hard partying.
Karaoke and bingo are opportunities for an eventful night with friends every Sunday that could become a tradition. Prizes are given out every hour for hopeful winners. With gaming areas and an outdoor patio, you can't go wrong by visiting club M I L K +.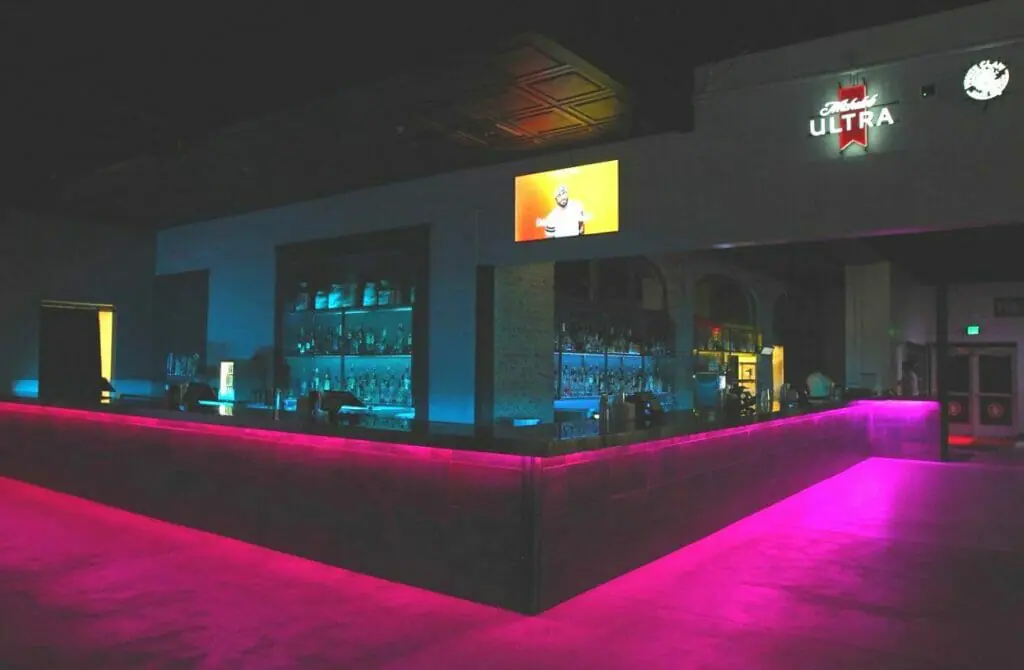 In the heart of downtown Salt Lake City lies a booming gay dance club known as The Sun Trapp that a great number of locals treasure. The Sun Trapp is, of course, gay-friendly and welcomes anyone in and outside the LGBTQ+ community. With a great selection of beer, drinks and a killer vibe, there's no wonder that this spot has so many recurring visitors.
Countless events are hosted such as drag shows, stand-up comedy nights and DJ sets. Specialty cocktails are served alongside classic beer selections. The wine list is quite long for those that love to indulge in expanding their taste buds. To add to your already exceptional experience, the bartenders provide great expertise and are known for their kind, helpful service.
Club Area 51 is for serious party animals and clubgoers. The vibe of this club can be intense as it is known for its fetish parties and thundering music. If themed parties aren't your thing, this may not be the place for you, but this club welcomes all kinds of new people.
After all, it is notable for "having something for everyone"! If you are curious enough to want to take a visit during a trip with friends, there are many events that may take your interest. Club Area 51 holds masquerade balls during certain holidays, fetish balls and 80's nights.
This club is sure to fit anyone's music taste as it plays pop, alternative, EDM and industrial just to name a few. There are two levels to the bar that include karaoke, pool tables and other games to suit your interests. As it states in its motto, there sure is something for everyone in the exuberant Club Area 51.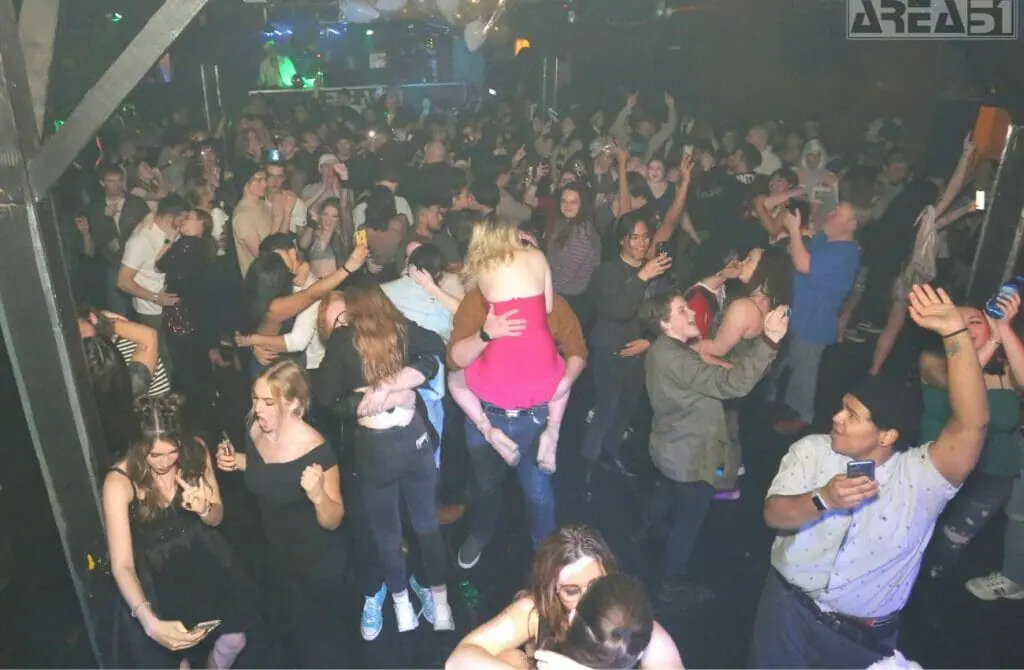 Cruising and Gay Saunas in Salt Lake City
When traveling to a new city, it can be exciting to head out for more than just a stiff drink. One aspect of the international gay travel scene that many queer men enjoy is visiting gay saunas and cruising clubs – but sadly Gay Salt Lake City is no Amsterdam, Barcelona or Berlin and you will not find any of these venues here.
Cruising continues to be a popular pastime among individuals who enjoy its thrill and anonymity in Gay SLC, but we cannot recommend this as it is not strictly legal. Instead, we recommend heading to the gay clubs of SAlt Lake City or resorting to gay hook-up apps.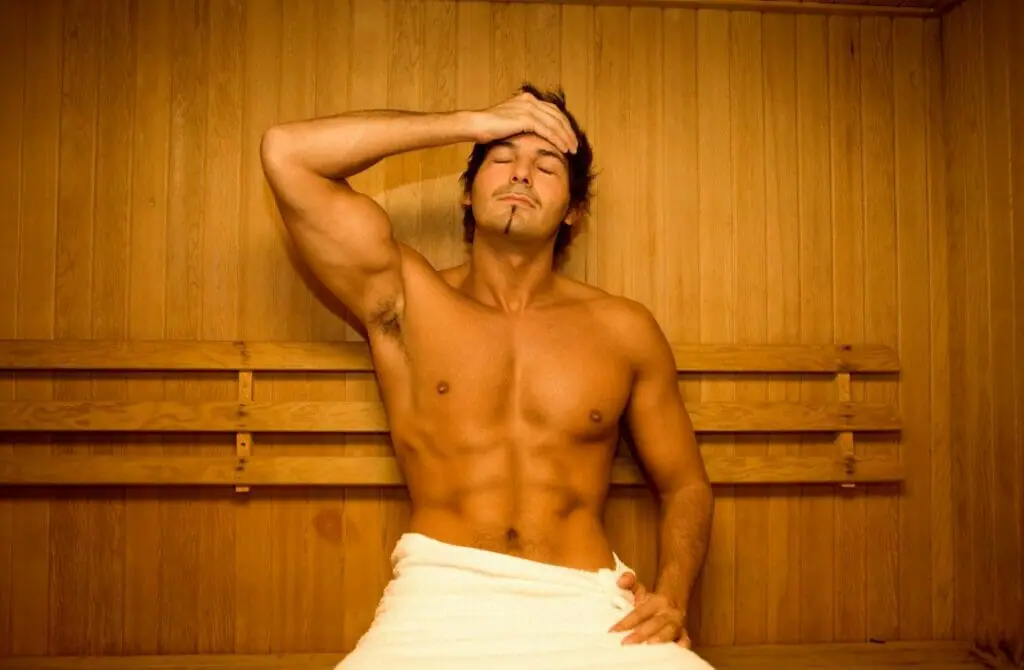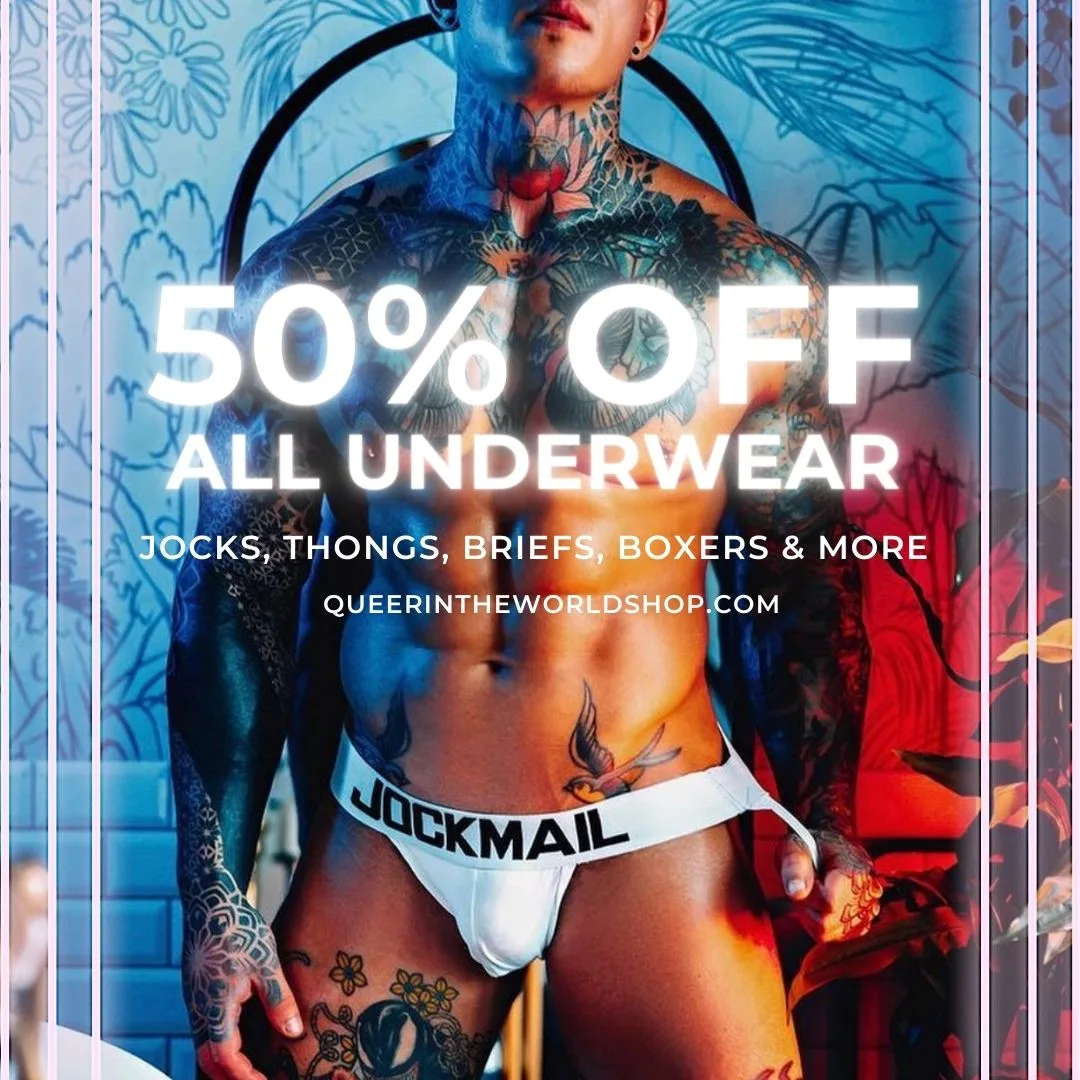 Gay Map Of Salt Lake City
Finding it hard to envisage where everything is in Salt Lake City? Hopefully, this queer-centric map helps where we have marked all the bars, clubs, parties, hotels, saunas, massages and more will help you stay in the spot best suited to you!