Overshadowed in almost every respect by Taipei in the north, Kaohsiung – the second largest city in Taiwan – has a small but vibrant gay scene, but is worth visiting just for the sheer variety of attractions and slower pace of life.
An under-the-radar gay tourist destination Kaohsiung has a vibrant arts scene culminating in the newly opened Pier-2 Art Centre, incredible food options, plenty of nature and lower prices than Gay Taipei (which is only two hours away via high-speed train)
GBT acceptance in Kaohsiung is high as in the rest of the country and the gay scene here is more vibrant than other popular cities Tainan and Taichung. Gay Taiwan is well-known as the most LGBT-friendly destination in Asia, so you are highly unlikely to have any issues here concerning public displays of affection or discrimination.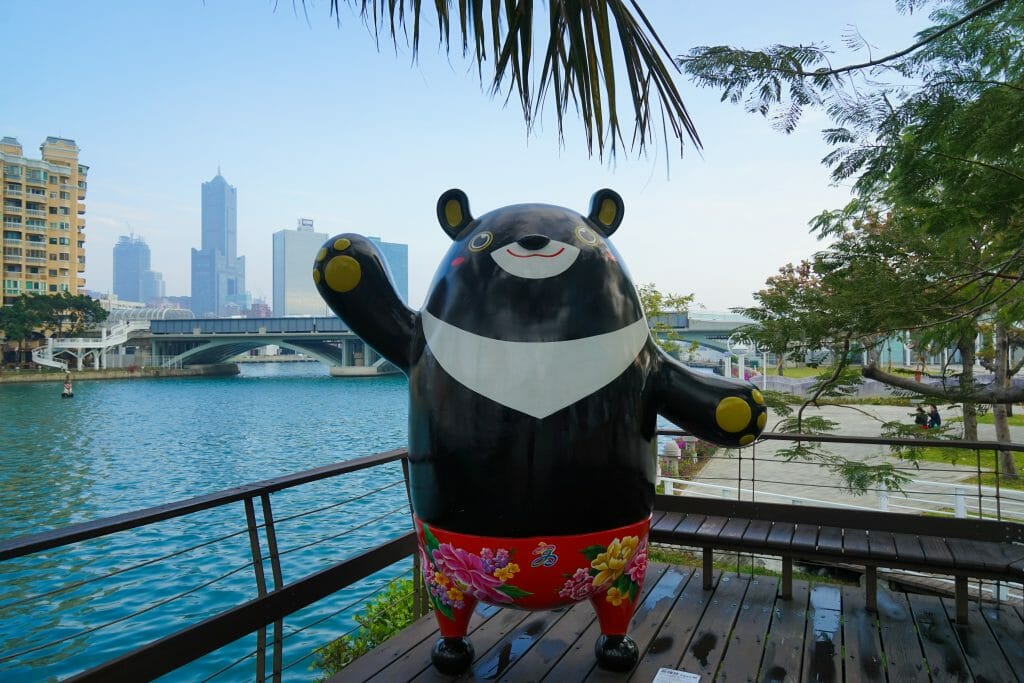 The Taiwanese are among the most delightful, friendliest people in the entire world and during our time in Gay Taiwan we did not experience anything except warm welcomes – a nice change after visiting Shanghai and Hanoi. You can plenty of younger gay couples wandering the street, or getting cozy over cocktails – although you will quickly notice the culture of Taiwan is not big on public displays of affection of any type.
Along with diverse gay nightlife options, Kaohsiung's gay scene also offers up a variety of cultural events, the biggest of which is the Kaohsiung Gay Pride held every year in December, however, there are plenty of smaller events throughout the year you can find out about by asking around when you arrive. While Kaohsiung might still be a little conservative compared to Taipei, gay travelers can feel entirely at ease in this liberal society and will not have any problems.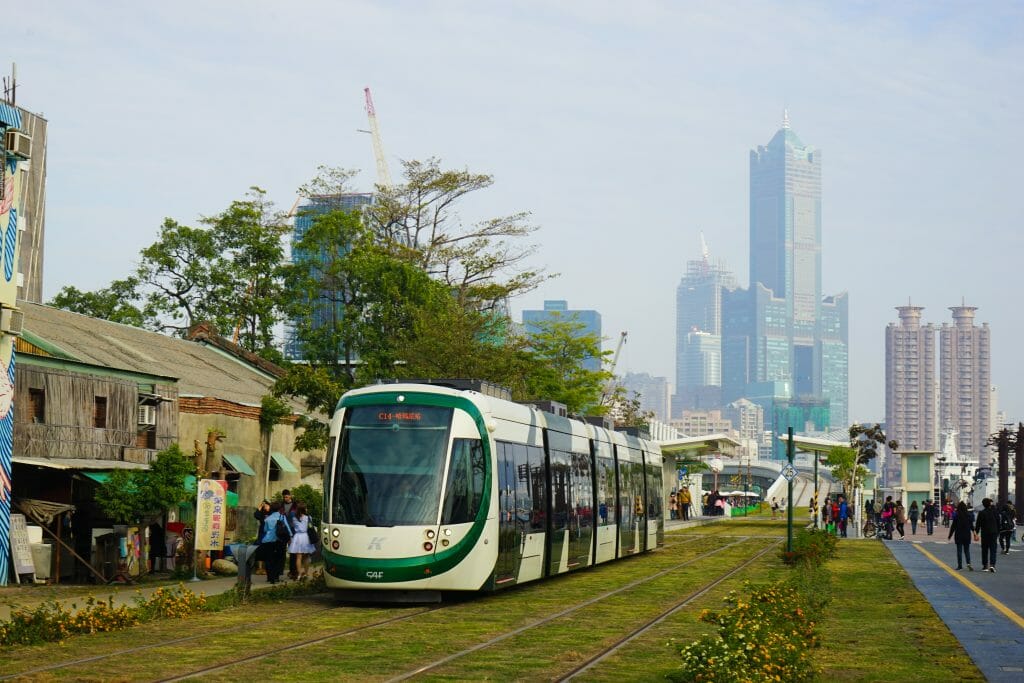 Gay Kaohsiung Guide: The Essential Guide To LGBT Travel In Kaohsiung Taiwan
Attractions in Kaohsiung Taiwan
Naturally being gay does not define which attractions most of us will want to see in each city and most queer travelers will simply want to check out the top things to see in Kaohsiung during the day! There is so much to do here – but we found our favorite memories were wandering along waterside parks, making use of the cities extensive bicycle lanes (and promptly getting lost) and brunching in modern cafés.
One of the best tips we can give you for exploring Gay Kaohsiung is to pre-order a travel SIM card for easy airport pickup and activation the moment you arrive so you will not pay a fortune in international roaming charges. Get restaurants recommendation and reservations on the fly, public transport instructions up to the minute, bar opening hours and if it is your thing – access to gay hook up apps to find out more about the local scene.
Mobile data is fast, cheap and available almost everywhere in Asia so it is no wonder most travelers chose to stay connected and to get off the beaten track (without ever worrying about getting lost). So why wait? Pre-order the best local SIM card now to have it waiting for you in Taiwan when you arrive.
Still – it helps to have some kind of idea what is going on, so here are our must-see attractions Kaohsiung that you should not miss!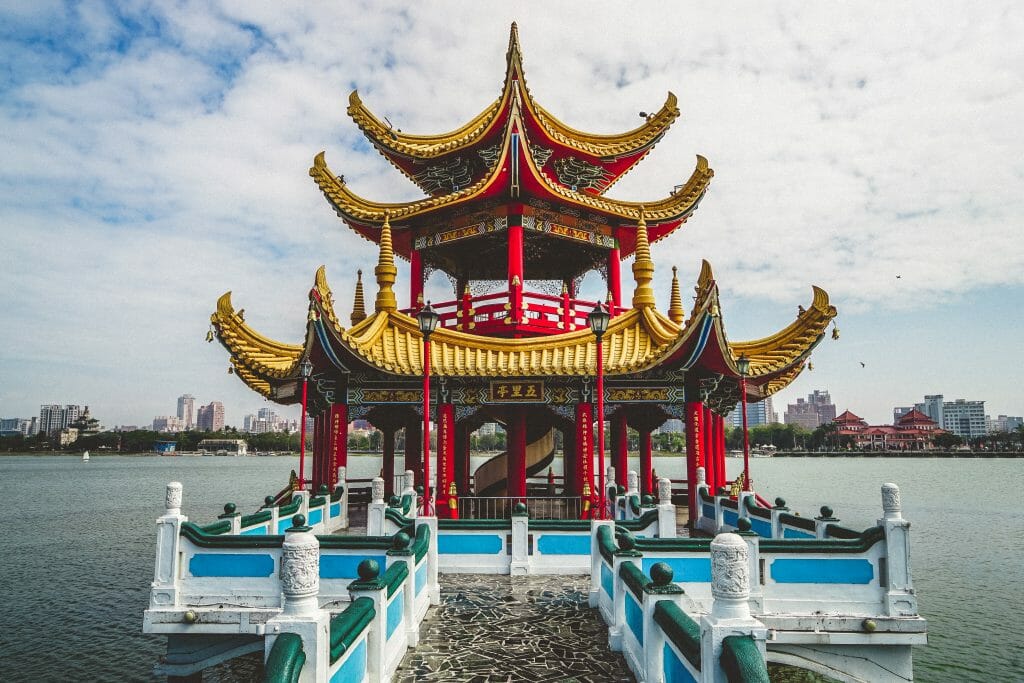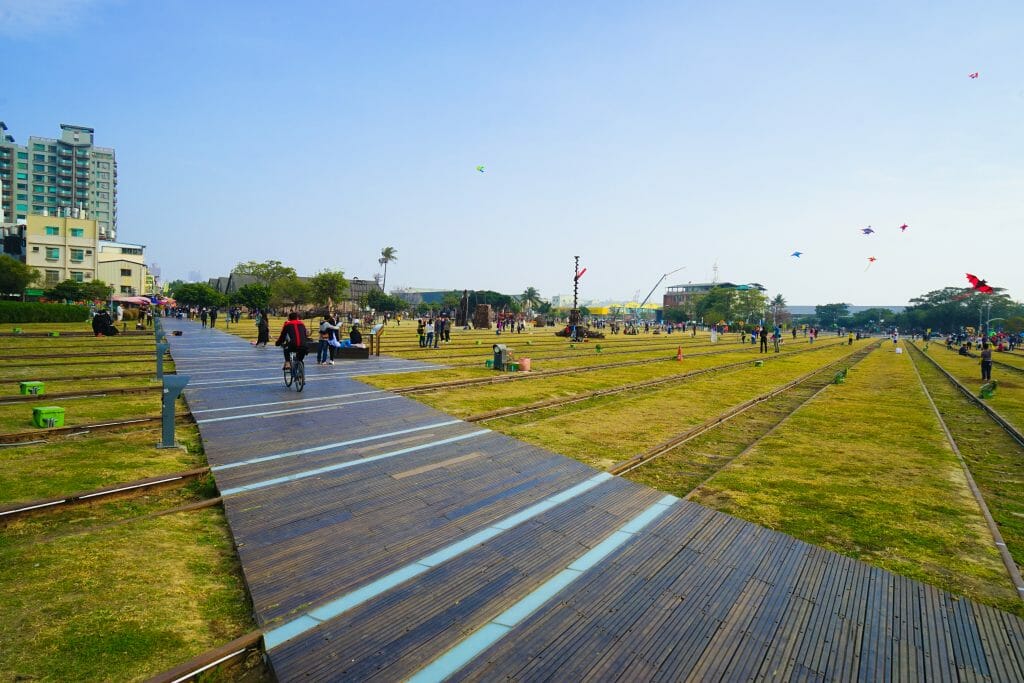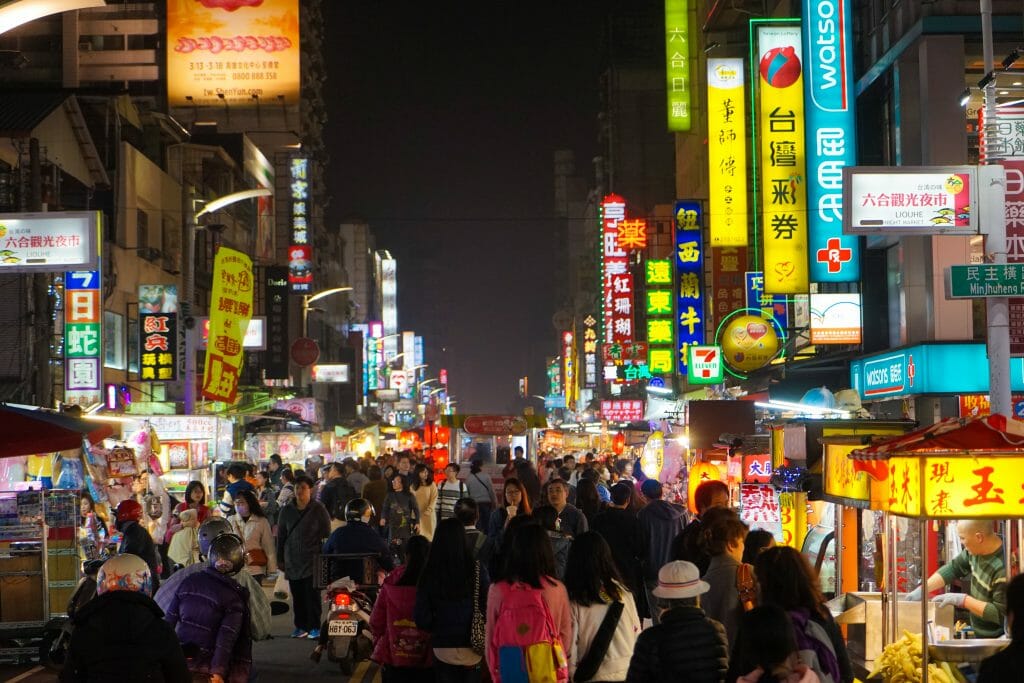 Gay-friendly and Gay Hotels in Kaohsiung Taiwan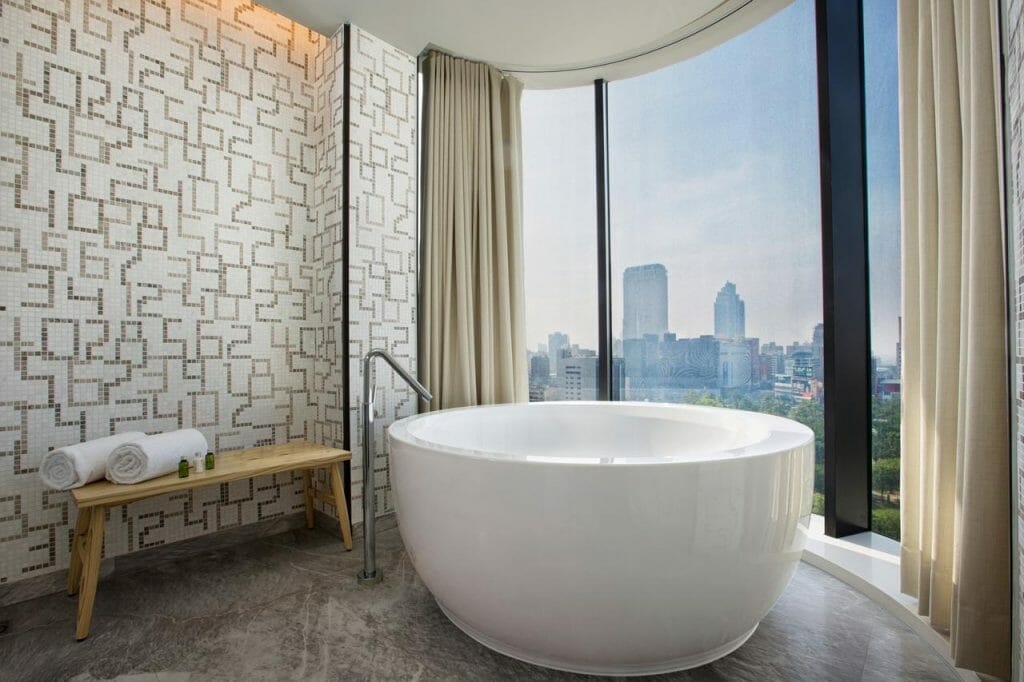 As Taiwan is the most progressive and gay-friendly country in Asia, pretty much every hotel in Kaohsiung Taiwan can be considered gay-friendly, and none of our readers will likely experience any issues here – after all being gay-friendly it not all about upscale luxury, but about providing friendly service and welcoming everyone with open arms!

Having said that, everyone likes to be surrounded by people with common interests, and as such a there a few popular hotels in Kaohsiung that are known hot spots for gay travelers to stay – either because of their location near gay clubs and sauna in Kaohsiung, or just thanks to their design and quality.

The following hotels in Gay Kaohsiung are only the most popular with gay travelers – but there are hundreds of other hotels in Kaohsiung if you don't find quite what you are looking for. Whether you want a fun and social hostel, a cheap place to crash after a night of partying or a chic designer option to sip cocktails and surround yourself with fabulous people – Gay Kaohsiung has something for everyone!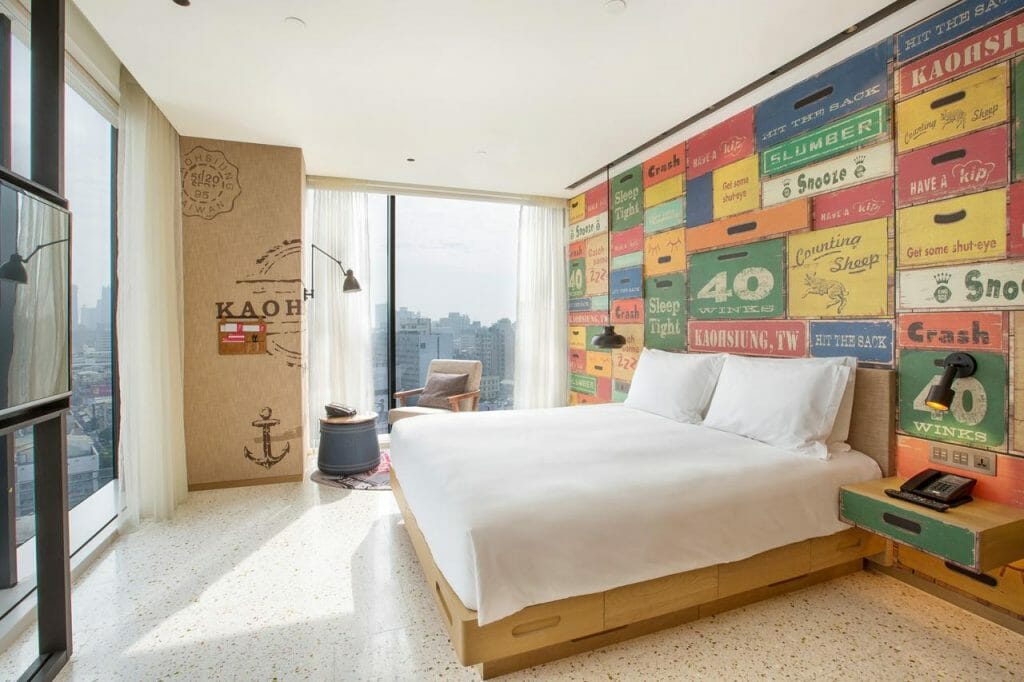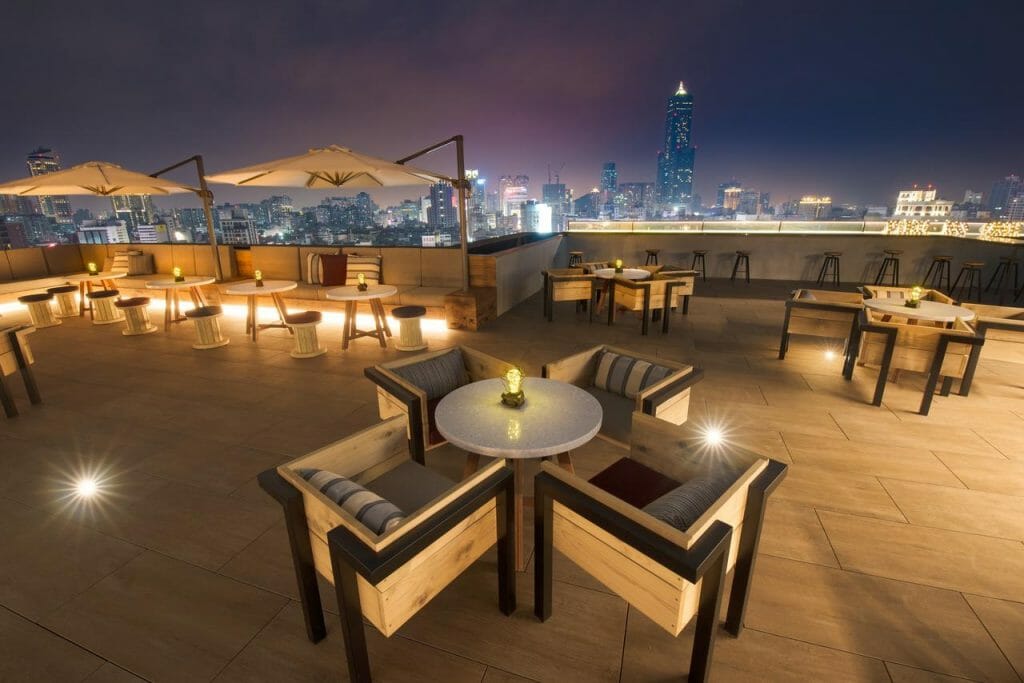 Gay Bars and Gay Clubs in Kaohsiung Taiwan
Like Kaohsiung itself, the gay nightlife scene in Kaohsiung flies under-the-radar and is often overshadowed by Gay Taipei or Gay Hong Kong – but if you know where to look, rest assured there are plenty of intriguing gay and gay-friendly bars in Kaohsiung! Depending on your mood you can find anything here from a relaxed cocktail in an upscale bar to an all-night dance rave surrounded by your queer family!
New gay events in Kaohsiung are always taking place here, so it pays to ask around when you arrive (hostel staff are a good bet – as is logging into Grindr) but at the moment these are the most popular nightlife spots, gay bars and gay clubs in Kaohsiung for travelers and locals.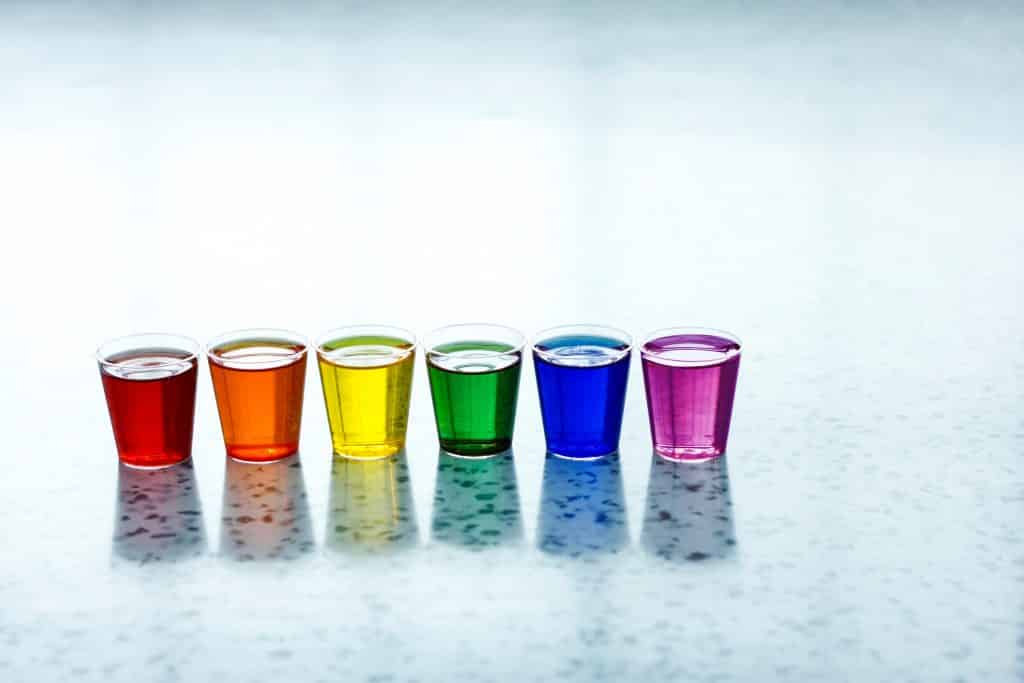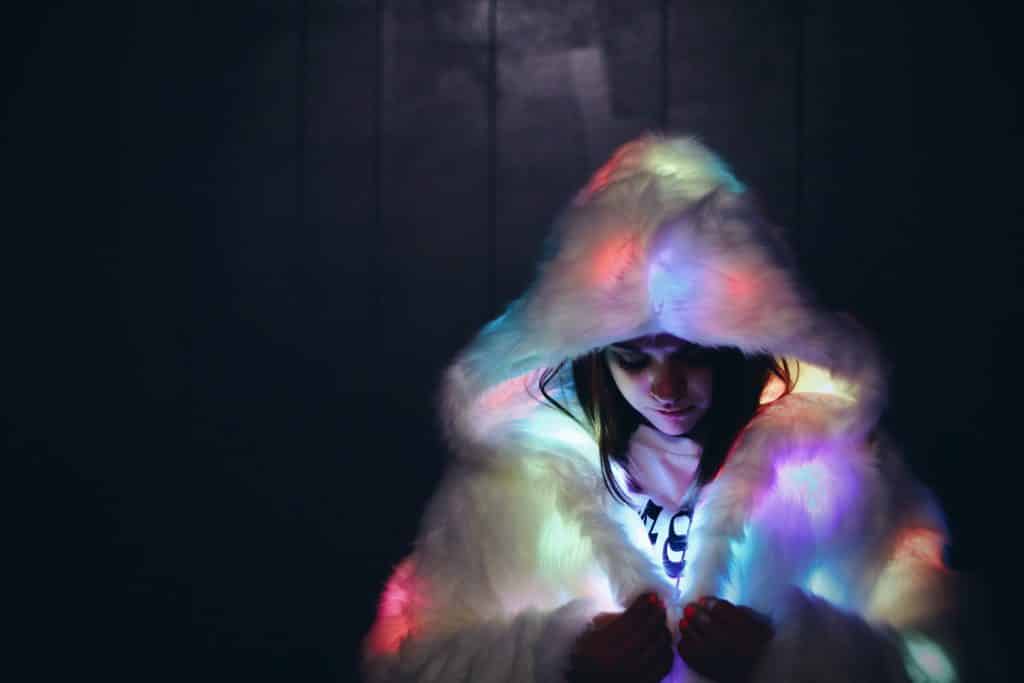 Gay Saunas

in Kaohsiung Taiwan

Had enough of gay cruising in Kaohsiung – either in the bars or elsewhere?

For those who want a bit more guaranteed action, the gay saunas in Kaohsiung will not disappoint you (unlikely all those faceless accounts on Grindr or the other hook up apps…). In such a foreign-friendly city you should have no issues visiting any Kaohsiung Taiwan gay sauna, but be warned that we have heard reports that older, hairy or chubbier guys might not get much action.
GHP and 101 Club Sauna in Kaohsiung are now permanently closed.