Cucuta, the district headquarters of North Santander, has a vibrant LGBT community. Don't let the fact that it's not as well-known as some of Colombia's other cities deter you from coming; you won't be disappointed. Cucuta may not be as vast as other major tourist spots, but its gorgeous environment more than compensates. This off-the-beaten-path resort has a surprising amount of one-of-a-kind activities and sights worth exploring.
Cucuta welcomes everyone interested in learning more about its people's hospitality, as well as its traditions, culture, and food. Nature and history can be found in every nook and crevice of the city, and the crosswinds that blow across the city, rustling the leaves on the cuj and almond trees, give the perfect refreshment.
Because of its border location, this magnificent city is accessible by road to Bogotá, Bucaramanga, Valledupar, Tunja, and Cartagena de Indias's urban districts and the whole country of Venezuela. Due to its location, Cucuta can offer visitors many business transaction choices, and the city's retail complexes provide a vast selection of items from a wide range of producers.
It is also known as the "Pearl of the North" because of its incomparable beauty. Cucuta is also known as the "Green City" because of the city's abundance of trees, which much outnumber the city's population. One district alone is home to 71 species, including the cuj tree, which is regarded as one of the city's emblems.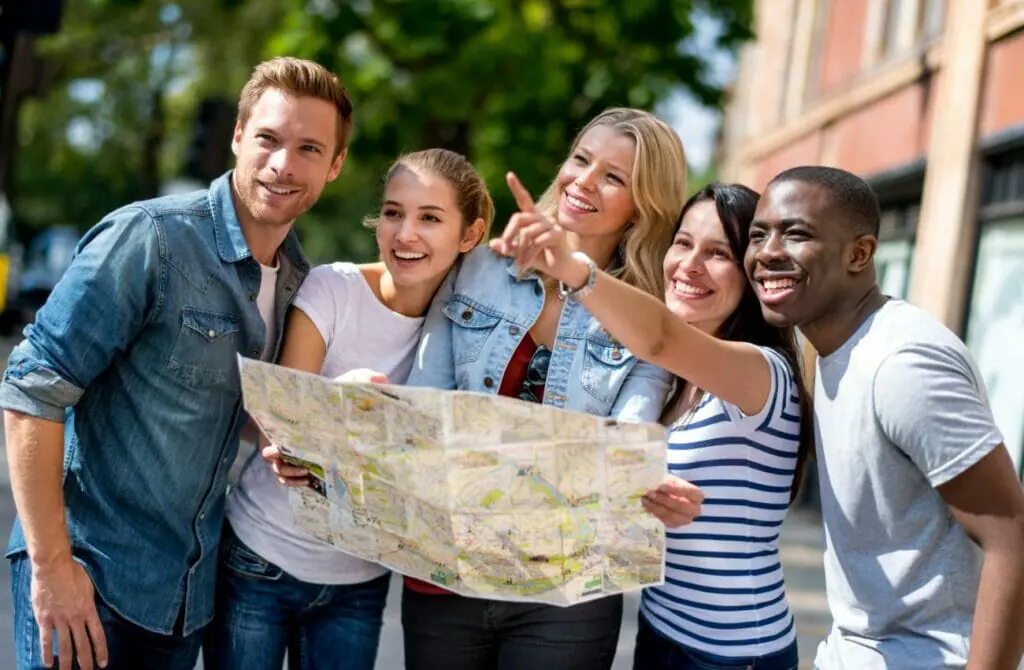 Gay Cucuta, a Colombian city, also boasts a thriving gay scene since LGBT rights in Colombia are among the most advanced in the Americas and worldwide.
Colombian LGBT rights have grown significantly since 1981, when consensual gay behavior was decriminalized, and are today among the most advanced in the world. Homosexuality has been recognized as a lawful sexual orientation in Colombia since 1981.
The country's landmark anti-discrimination legislation, which enforced prison terms for anyone found guilty of discrimination, was enacted in 2011. In reality, the penalties for breaking this regulation become more severe in some circumstances, such as when an infraction occurs in a public area or is carried out by a public authority.
During your tour, you will be able to view a city that is both modern and stunning in its architecture, with ancient and new colonial structures coexisting. As a result, if you're looking for a fascinating and energetic place full of art, culture, tradition, history, nature, and the finest gastronomic pleasures, Cucuta will always welcome you. This city offers everything you might expect in a holiday spot.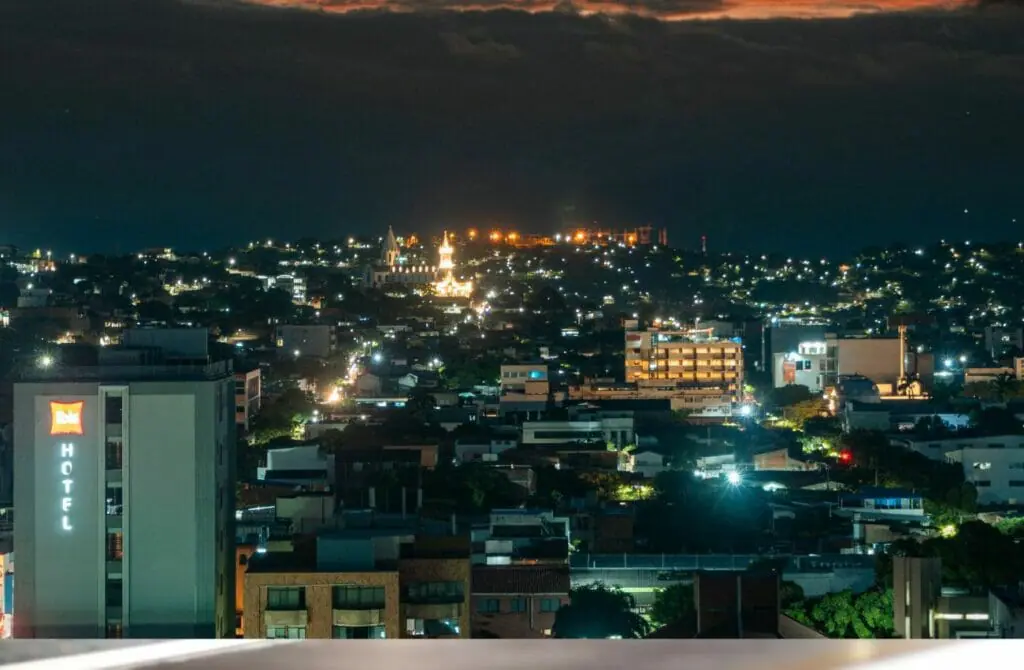 Attractions in Cucuta, Colombia
Welcome to Gay Cucuta, darling! While the city may not be the most welcoming to the queer community, fear not! There are plenty of fabulous things for you to do while keeping things low-key. First and foremost, you must visit some of the city's most iconic landmarks and attractions, dahling!
Take in history and culture by visiting museums, art galleries, and historical monuments. And don't forget to marvel at the stunning architecture, explore parks and gardens, and indulge in the local cuisine. But that's not all, darling! Gay or straight, there's always something to do in Gay Cucuta.
Immerse yourself in the local culture by attending cultural events like festivals, concerts, and shows. Trust us; there's always something fun and exciting happening in this fabulous city. Remember, discretion is key to a town that's not always welcoming to our great community. So, keep it lowkey and enjoy all the wonderful things Gay Cucuta has to offer!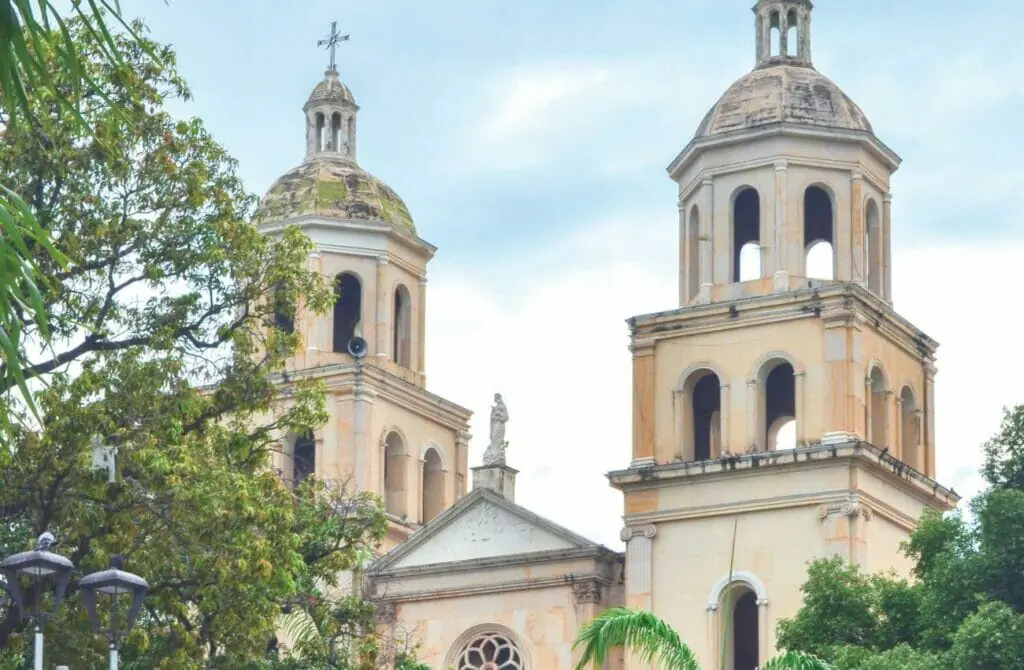 Malecon
Malecon is a multipurpose outdoor facility that provides entertainment, athletic events, and food alternatives. Go to Malecon if you're looking for something to do. Slip on your skates and go to the ever-popular ice rink, and then finish your holiday with a meal at one of the numerous restaurants along the strip.
The restaurants provide a wide range of food, from traditional Colombian meals to shawarmas and hot dogs. If you like drinking and dancing, go to one of the numerous nightclubs or pubs along the strip.
Plaza Parque Santander
Stroll around Plaza Parque Santander, a lovely square synonymous with Cucuta. Bring a book since the plaza is packed with canopied shady spaces under trees and a bronze statue of Santander in the plaza's center was created by a German artist called Carl Bornr. Because of the frequent number of pigeons congregating in the region, you should bring some bread.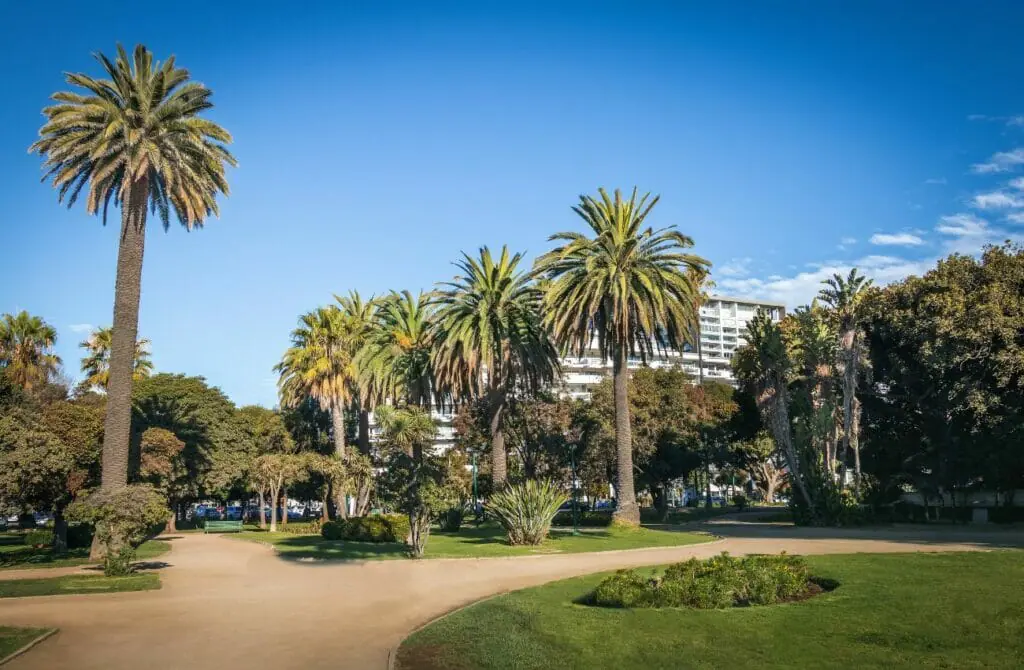 Universidad Francisco De Paula Santander Cucuta
The Francisco de Paula Santander University is a public, departmental, coeducational, and research university with its main campus in Cucuta, Colombia's Norte de Santander department. Regional campuses are also located in Ocaa, Chinacota, and Tib.
Pamplona Museum of Modern Art
Although it is known as the Pamplona Museum of Modern Art, most of the works on show were originally part of the private collection of Miguel Vajdh, an artist born in Pamplona but died in Bogota. Most of his works were made of wood and metal, although he was a very innovative sculptor.
Since each piece of art can be seen from so many different angles, the art evolves into new shapes right before you. The museum is housed in one of Pamplona's most significant colonial buildings and overlooks the city's main square. It is a stunning structure that has been renovated to house a collection of contemporary art.
Catedral De Cucuta
The Cathedral of San José de Cucuta is a Catholic cathedral in Cucuta. It lies in the middle of the neighborhood, directly across the street from Santander Park and not far from the municipal government. It is largely considered the cultural and historical hub of the city.
The Cathedral of Cucuta became the principal Cathedral of the Diocese of Cucuta when Pope Pius XII consecrated it on May 29, 1959. The Cathedral is now the administrative seat of the Bishop of Cucuta. The exterior, predominantly constructed in the Romanesque style, is encased in an attractive stone veneer.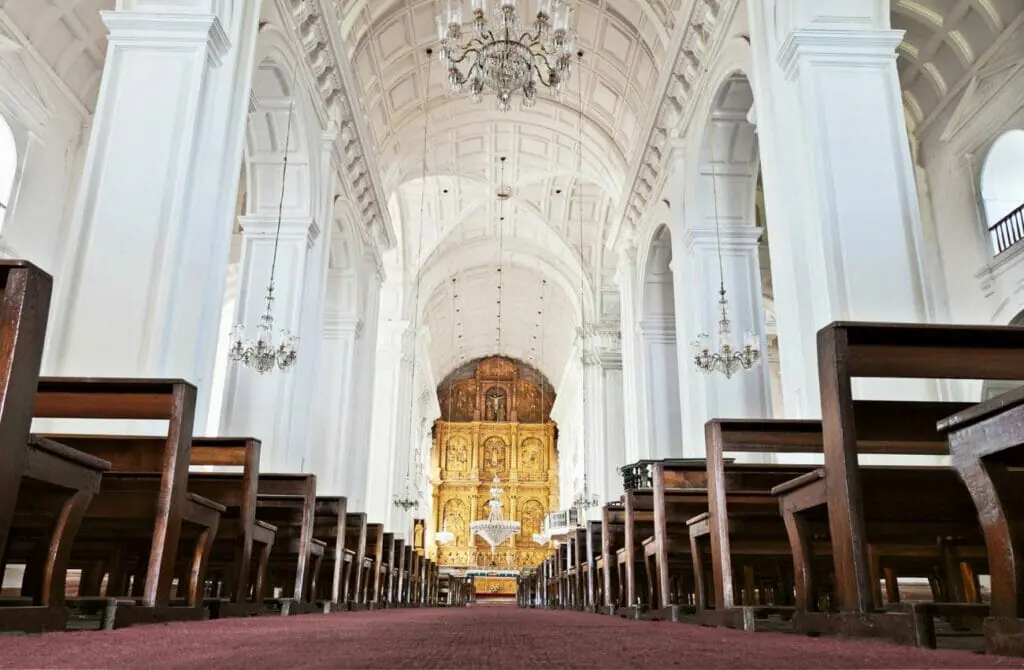 Gay-Friendly and Gay Hotels in Cucuta, Colombia
Oh, honey, let me tell you about being fabulous and feeling welcome at these hotels in Cucuta! Don't worry about other hotels that might not be as accepting; these gems are committed to being LGBTQ+ friendly and ensuring that all guests feel like they belong.
Being gay-friendly isn't just about waving a rainbow flag or using the right pronouns; it's about creating a safe and inclusive space for all guests. From non-discrimination policies to providing resources for LGBTQ+ travelers, these hotels go above and beyond to ensure you feel welcomed and supported. And honey, they don't stop there!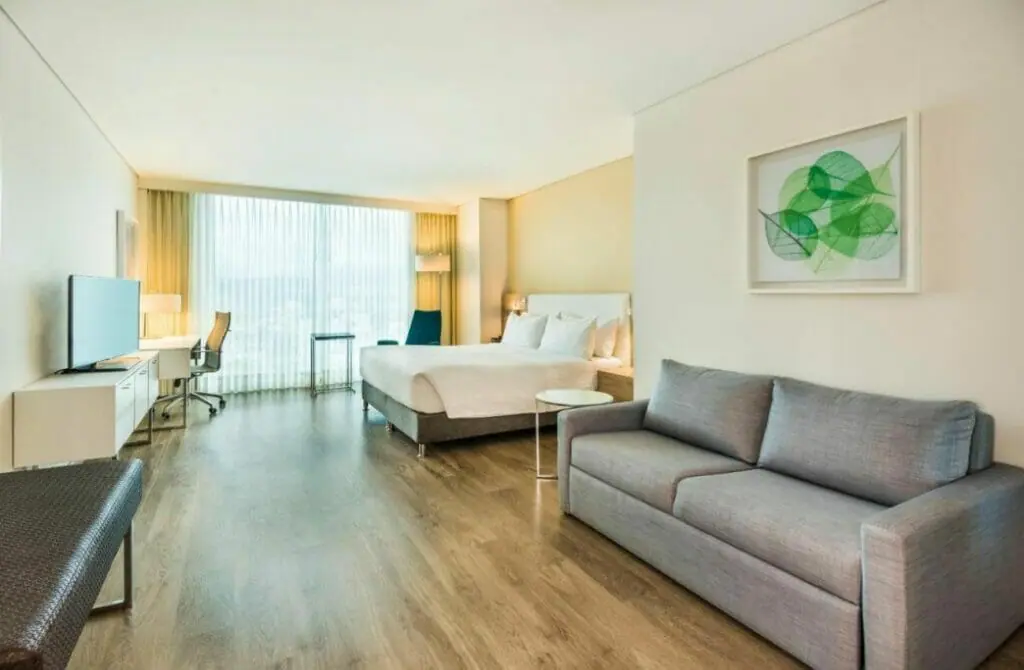 Some of these gay-friendly accommodations have extra amenities and literature about local LGBTQ+ events and resources. Plus, they might even be located in an area known for being LGBTQ+ friendly. Now, let me tell you about these fabulous hotels in Cucuta.
While there aren't any specifically gay hotels or resorts, these are the crème de la crème of gay-friendly accommodations. And if these don't tickle your fancy, don't worry; there are hundreds of other options in Cucuta to fit your budget and needs. So pack your bags, put on your most fabulous outfit, and get ready to feel welcome and accepted at these gay-friendly hotels in Cucuta!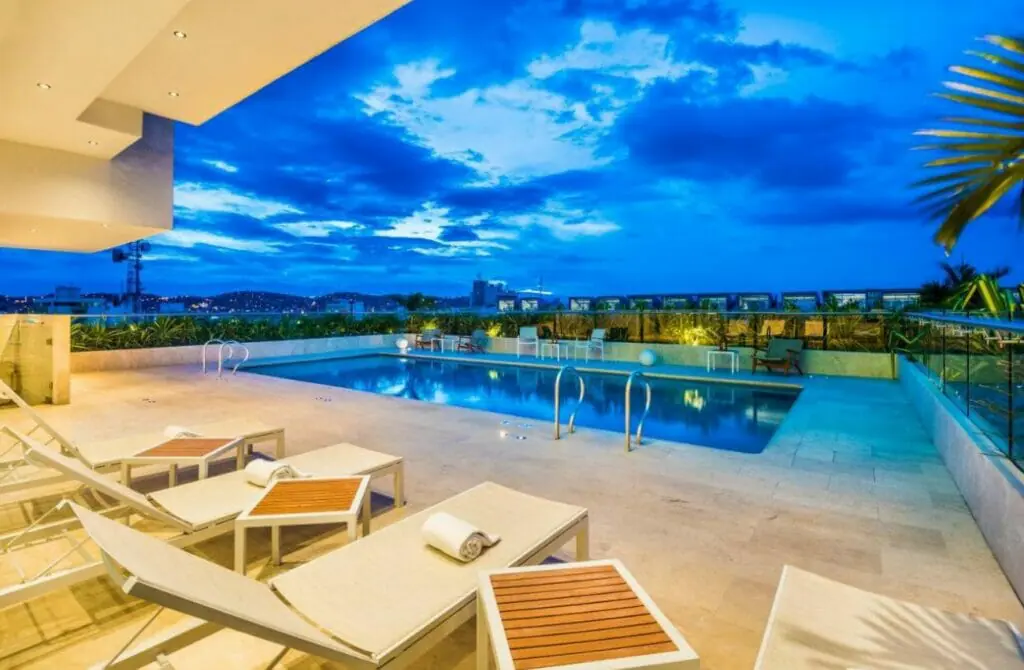 Holiday Inn Cúcuta, an IHG Hotel ☆☆☆☆☆
The Holiday Inn Cucuta, an IHG Hotel, is one of the best locations to stay in Cucuta. The Holiday Inn Cucuta is situated in the city center. The great environment will take you aback when you enter the hotel's main doors. Because of their extensive training and knowledge in various sectors, the staff can give guests any assistance they may need during their stay at the hotel.
It's worth noting that the hotel provides various exciting activities to keep you entertained during your stay. Guests of the Holiday Inn Cucuta can utilize the hotel's outdoor swimming pool on the company's site throughout the day. The hotel has 98 rooms, and each one has been designed to provide tourists with all the amenities they need to ensure their maximum degree of comfort.
Since the beds are so comfortable, you will feel forced to spend the whole day doing nothing constructive. Moreover, the apartments provide breathtaking views of the city. Moreover, if you become hungry, the hotel has you covered with a modern restaurant on the grounds.
Visitors staying at the hotel have access to the hotel's well-equipped fitness center during their stay, where they can work out and burn off some of the extra calories they gain while traveling.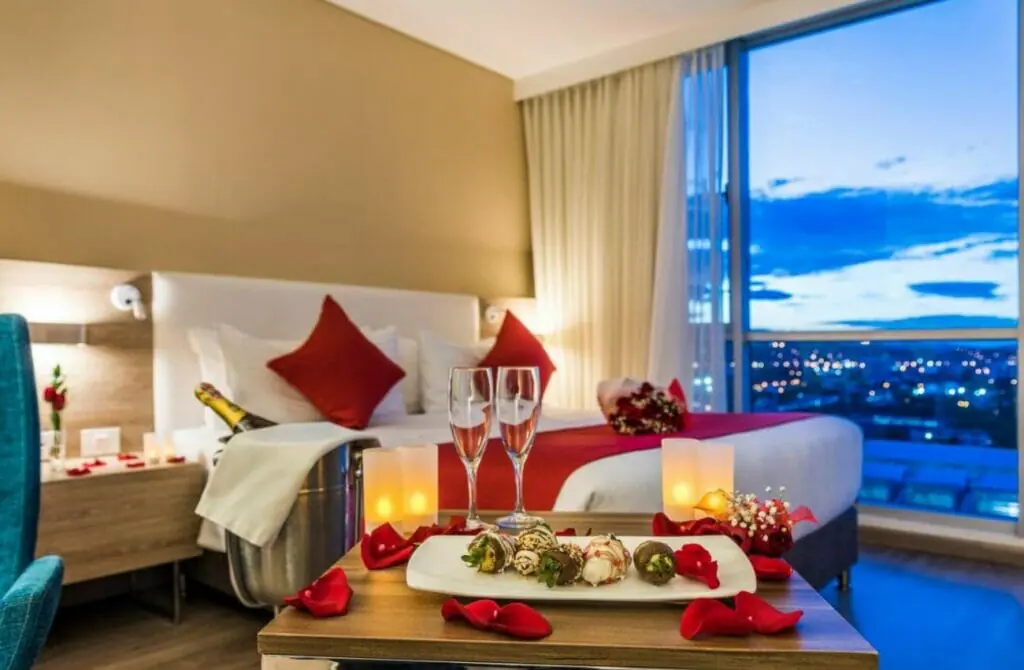 Hotel Casino Internacional ☆☆☆☆☆
The Hotel Casino International is one of the most gay-friendly hotels in Cucuta, and travelers who identify as LGBT may wish to stay there while in town. The hotel offers a warm welcome and is delighted to have you as a guest; you can enjoy the comfort of their lodgings and the constant readiness of their services, making your stay as pleasant as possible.
This hotel boasts a lot of interesting qualities that set it apart from others. The hotel has a cutting-edge fitness facility for its guests to use for individuals who want to be in shape to go to the gym and burn more calories. There is also a good chance of finding new friends and acquaintances at the fitness center.
In addition, there is an outdoor swimming pool on the hotel's premises, where guests may spend the day swimming or watching others swim. Moreover, the rooms have been designed to offer you the best comfort during your entire stay.
In addition, each morning of your stay, the hotel will give you a complimentary breakfast. The hotel has a complete breakfast buffet that may be enjoyed every morning, and guests can dine on international cuisine in the hotel's Las Guacas Restaurant.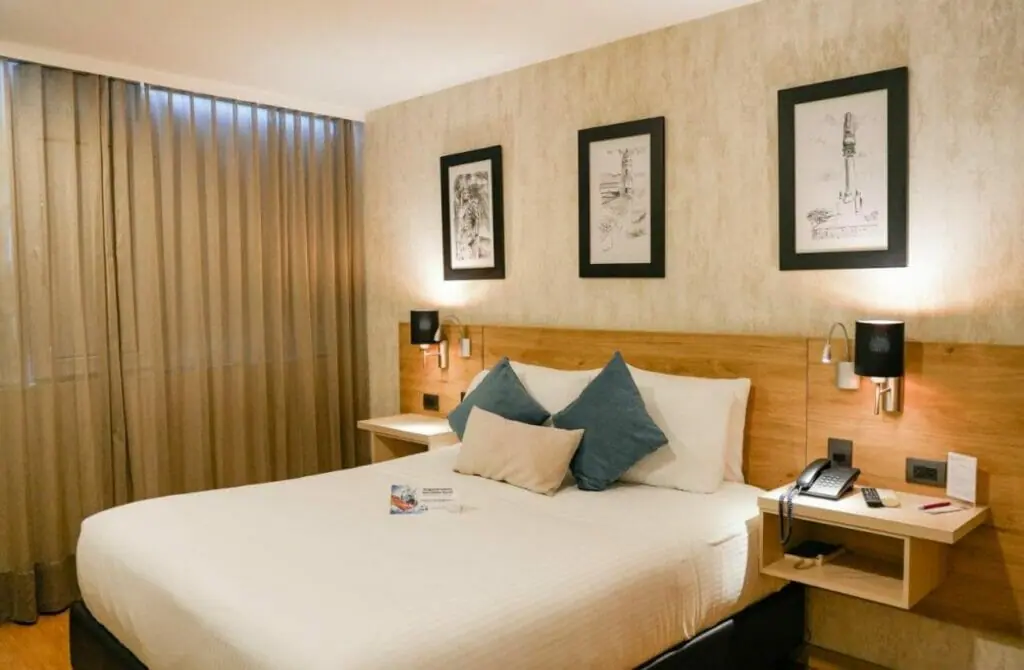 The Hotel HR Cucuta is another option for individuals searching for a low-cost hotel in Cucuta. Our hostel offers a range of high-quality facilities to guarantee that you have the greatest experience possible during your stay.
The spacious rooms have private bathrooms, flat-screen Televisions, and comfortable beds to ensure visitors enjoy a good night's sleep. On-site eating is supplied by a restaurant that offers a wide range of delectable meal options.
This hotel features air conditioning and a minibar in each room, removing the stress of traveling to the main bar in the next restaurant whenever you want one of your favorite drinks. On-site services include luggage storage, providing guests with the best safety for their belongings.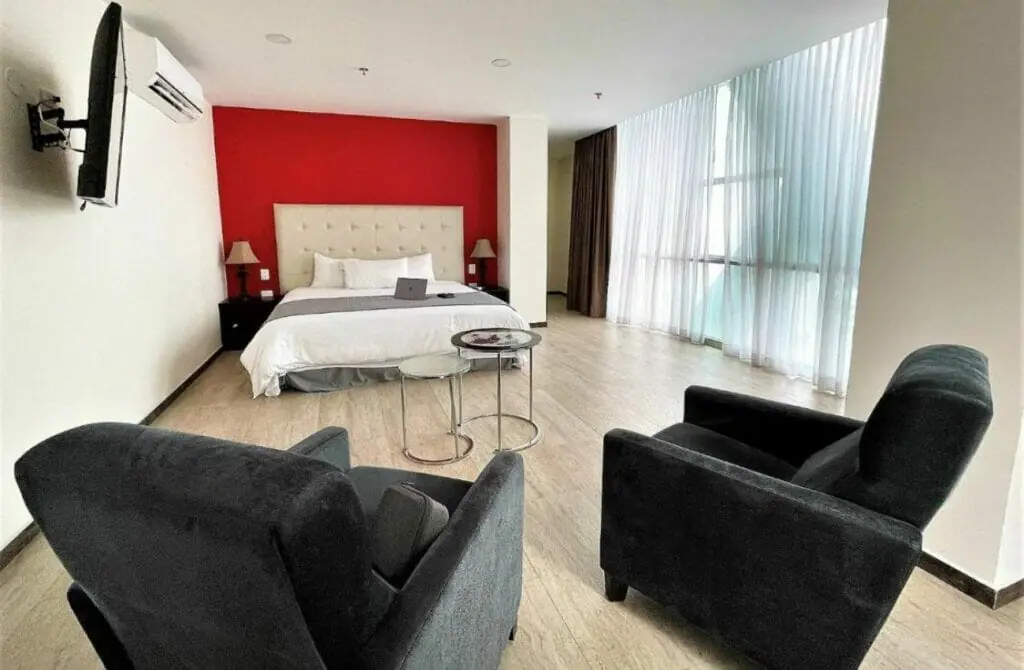 Gay Nightlife in Cucuta, Colombia
Cucuta, like the majority of Colombian cities, loves to party. The party lasts into the early morning hours at various taverns and clubs along the four-mile stretch of Avenida Libertadores, often known as the Malecón, and at the Centro Comercial Bolvar.
The nightclubs and bars there provide great wines, cocktails, and Colombian delicacies that will make your mouth water. Cucuta is the place to be whether you're looking for casual hookups, salsa dancing, going out for drinks with a DJ, or other similar activities.
The city may be accessed swiftly and easily by road from Bucaramanga. In addition to the many nightlife choices available in Cucuta, travelers to Bucaramanga may take advantage of some of the city's most prominent gay-friendly bars and clubs.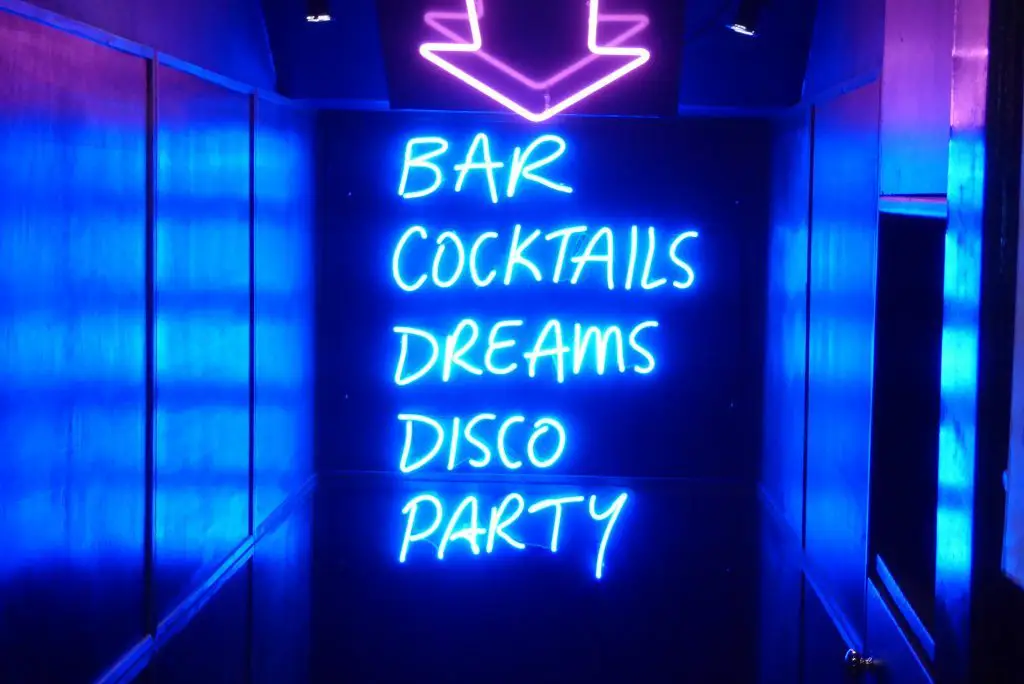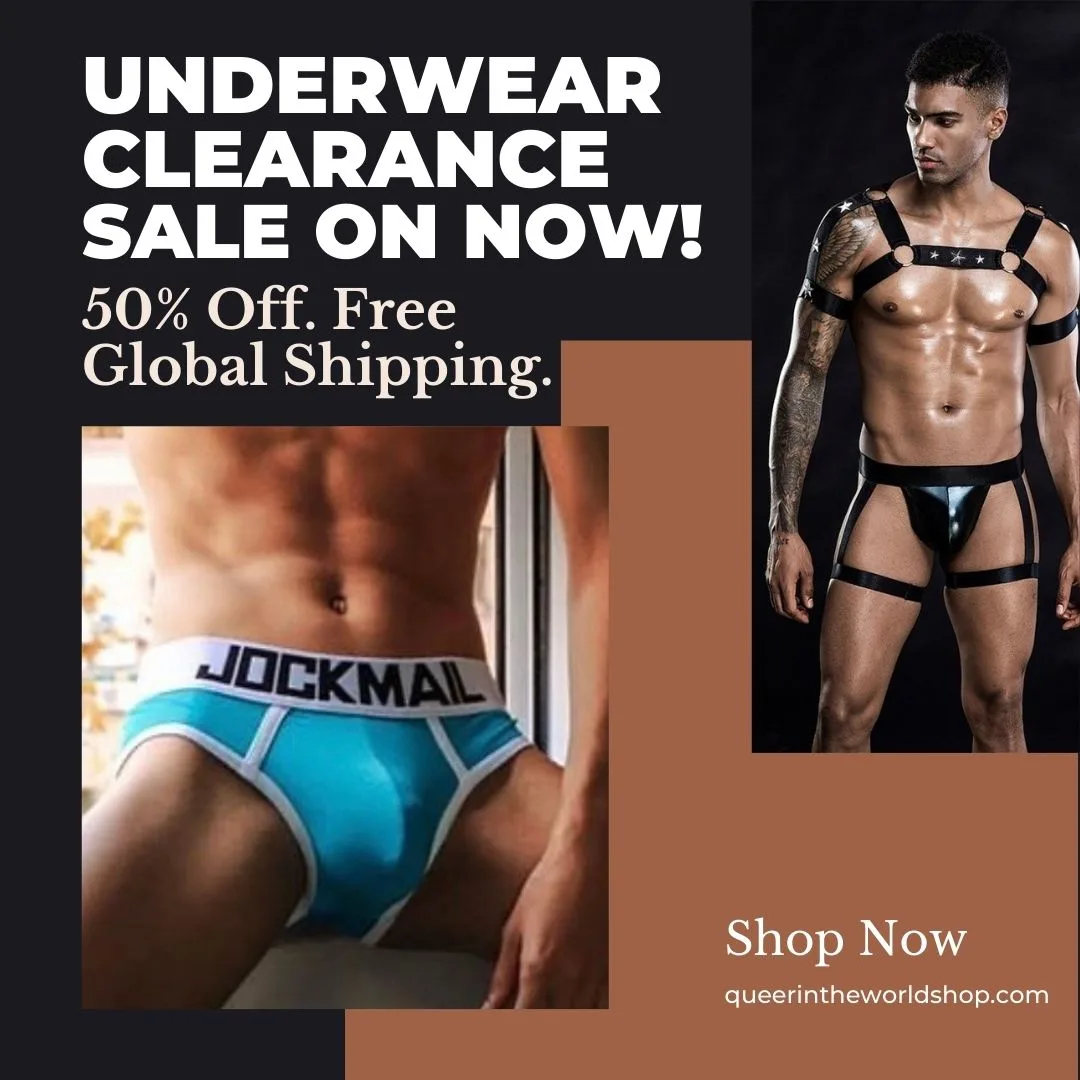 Gay-friendly Bars and Clubs in Cucuta, Colombia
This gay-friendly entertainment venue in Cucuta has fantastic music, excellent service, and beer that may be enjoyed on the premises. It is situated on the boardwalk in front of the Rodizio. They provide a diverse range of delicious drinks at cheap pricing.
El Toro Ebrio is a fantastic place to visit since it allows people to enjoy their drinks in the open air while still providing air conditioning and a large assortment of beers to appeal to the diverse interests of those who attend.
Pandora le Club is a great place to spend time with your significant other, friends, or both. It has ample space to roam about and an ambiance ideal for relaxing after a hard day. The music and disco at this club are both fairly excellent, and the disco is fantastic.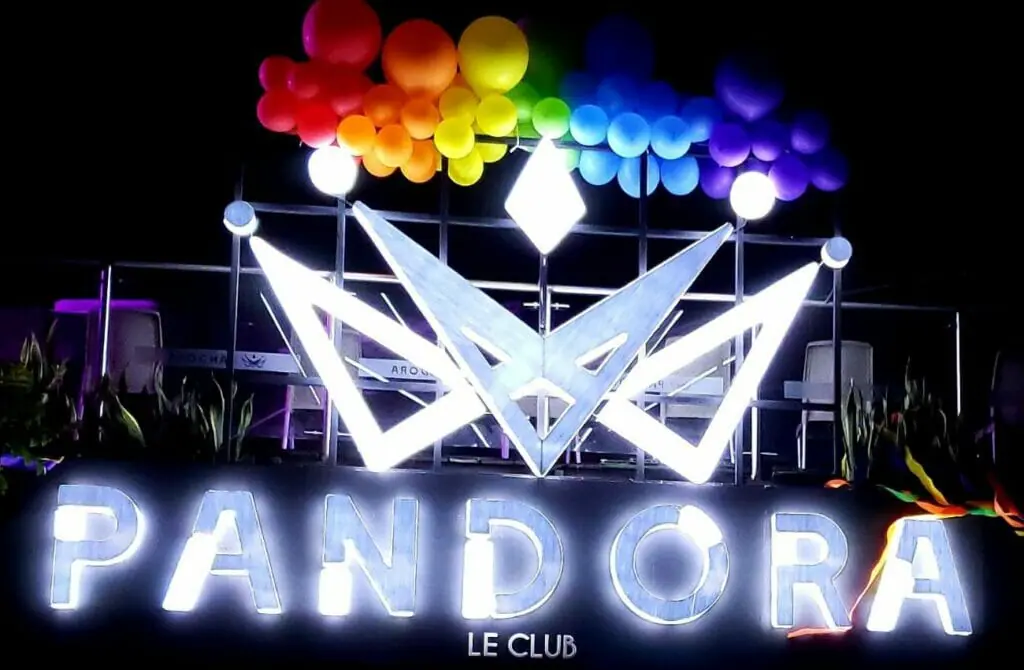 The La Bodega-Bogota Beer Company is routinely regarded as one of Cucuta's greatest bars. Guests may relax while sipping their favorite beers, conversing politely, and meeting new people in the bar's warm environment.
The venue's interior design is inspired by a vineyard, where guests can make initial purchases before meals. It may be made in various colors and with varied degrees of flavor strength. Each who arrives is greeted with kindness and comfort.
Even though it is often crowded over the weekend, the service is of great quality. Visitors who want to learn more about the many types of beers available may partake in a tasting provided by the institution.
Estanco El Semáforo, a classy and fashionable tavern and club, is located in Cucuta. Even though it provides a wide selection of drinks, there isn't enough space for people who want all their beverages in one place. Several grills are available for use by guests on the site. You will have a fantastic time partying at this nightlife hotspot.
The La Baha Resto is excellent for great meals and pleasant drinks. The amounts are generous, and the dinner is great! This institution is highly recommended for LGBT visitors to Cucuta. The service is prompt and competent, and the atmosphere is pleasant. The hamburgers and ribs that they offer are both excellent.
The beers are amazing, and the pricing is quite affordable. If you ever find yourself in Cucuta, make a point of stopping by the La Baha Resto.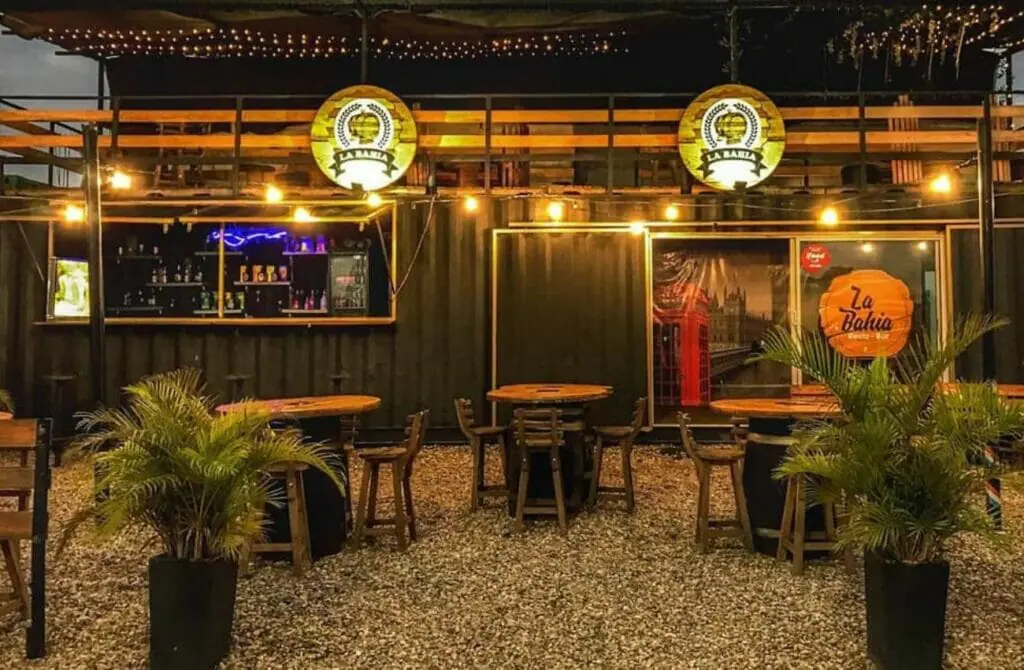 People looking for authentic Colombian cuisine often visit this restaurant since it is well-known for offering it. Each meal is priced differently, ranging from $5 to $10. It is famous across the city for its delicious roasted chicken. Guests may dine indoors or walk outdoors to enjoy the landscape at the restaurant's outdoor sitting area. Mundipollo is also a restaurant that invites children and families.
This is a fantastic place to meet polite and helpful people. You may expect to listen to high-quality music throughout your stay. There is so much to love about this amazing nightlife spot in Cucuta.
The staff is very attentive and is always there to help clients with any questions or problems they may have. The Digital Station Café is a lot of fun. However, the guests smoke inside, which is inappropriate since other customers are sensitive to the smell of cigarette smoke.
This Cucuta restaurant, which also acts as a nightlife center, provides Brazilian cuisine. The costs for each meal and beverage are reasonable. The restaurant delivers some wonderful meals, although there is a restricted range of white meat dishes. Rodizio's setting is ideal for a romantic dinner with your significant other.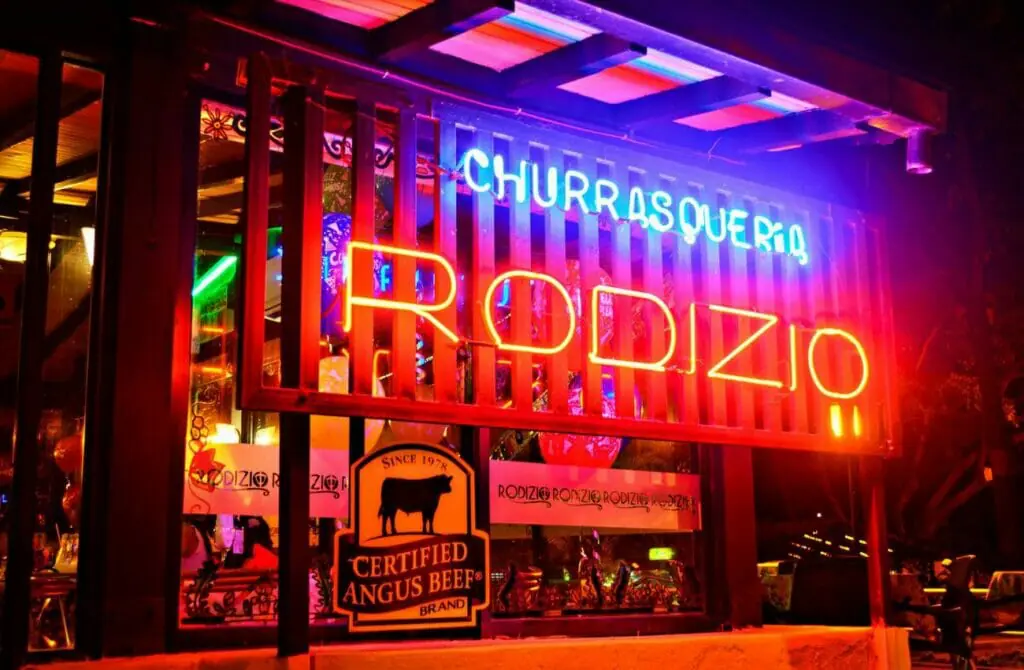 Gay-Friendly Bars and Clubs near Cucuta, Colombia
The Municipal – Musica Viva bar features live band performances and DJ sets focusing on new and alternative music. In addition to funk and rock, their nights include various musical genres such as hip-hop, Latin music, electronic music, and rock & roll. This guarantees that the evening moves quickly, which everyone may enjoy with a delicious drink or a typical beer.
Vintrash is a Bucaramanga bar named after the concept of upcycling, which is included throughout its design and several ambients, which contain Latin, indie, and techno music. Since it is one of the most well-known pubs in the surrounding region, people come here all night to eat, dance, and have a wonderful time.
Matildelina, a large drinking hole in Bucaramanga, is notable for presenting live performances by well-known singers from the neighborhood, the nearby region, and even farther afield.
The reasonably priced drinks and large dance floor make the club a good option for a thrilling night out, and the crowd often remains until the early morning dancing. This bar and restaurant are only open to the public on Thursdays, Fridays, and Saturdays (9 pm – 3 am).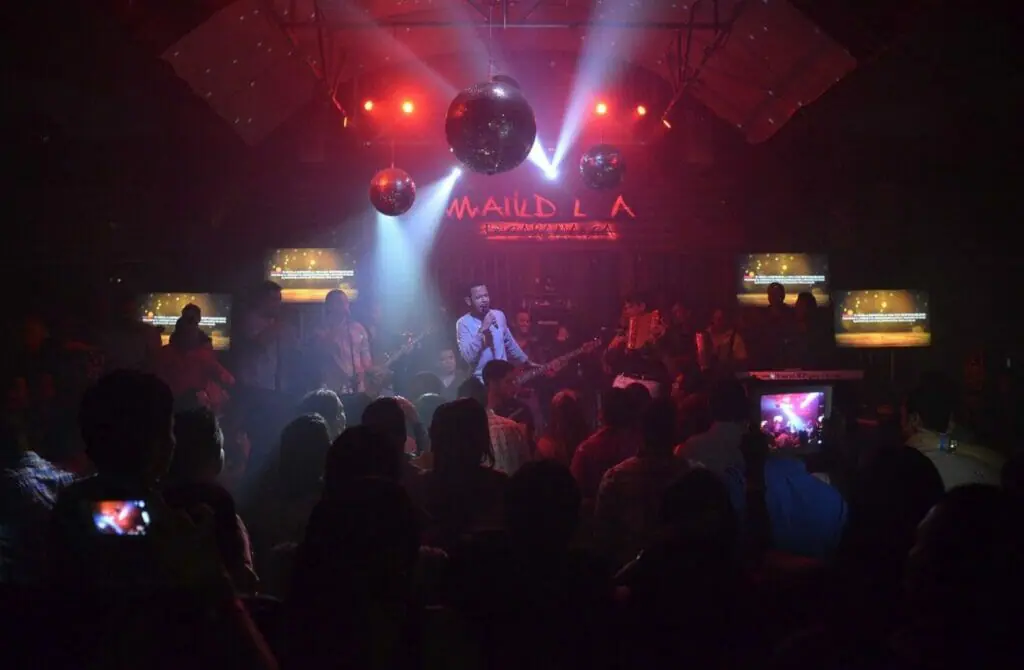 Ayenda 1501 Metropolitana Plaza
The Hotel Metropolitana Plaza is a popular nightlife spot in downtown Bucaramanga, around 500 meters from the Bucaramanga Transportation Station. The hotel offers a restaurant situated on the building's rooftop. The property is about 10 minutes by vehicle from Palonegro International Airport and less than 5 minutes from Giron.
Cafetopía
(Temporarily or permanently closed. If you know something, please suggest an edit.)
From Monday through Sunday, Cafetopia is open every day of the week, including holidays. They make it a point to provide high-quality coffee at a fair price to all their clients.
The attention to detail, as well as the overall tone, are both outstanding. Since it offers a co-working environment, it is often recognized as the greatest spot to have a specialty coffee while conversing with friends or working remotely.
This hotel features a bar that serves alcoholic drinks. It offers free Internet, has a carefully kept garden, and has a front desk operated around the clock. While going by vehicle takes around 30 minutes to get to the Bucaramanga Airport. While the restaurant focuses on regional cuisine, the bar offers many wines and other odd beverages.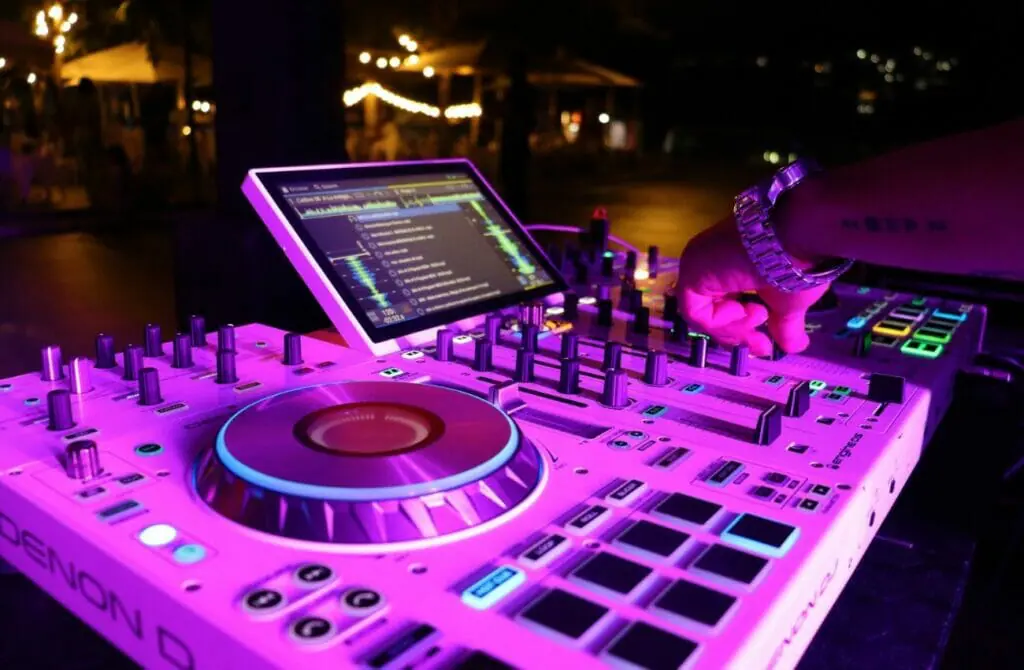 El Café de Enrique is an excellent coffee shop that serves wonderful coffee. It is based in the Colombian city of Bucaramanga and caters to customers from all over the world—the ambiance, as are the food and the assortment of shakes and coffee.
The nicest part is that they devote personal attention to you, making you feel at ease and at home. This restaurant serves great meals every Saturday and has amazing live music performances.
This amazing coffee establishment in Bucaramanga should not be missed. It is located at Pasaje Santander Calle and is open from 7:30 am to 6:30 pm, Monday through Saturday. Consumers may anticipate a timely response. They sell juices, pastries, and sandwiches in addition to coffee-based beverages. Just request the available combination on that specific day.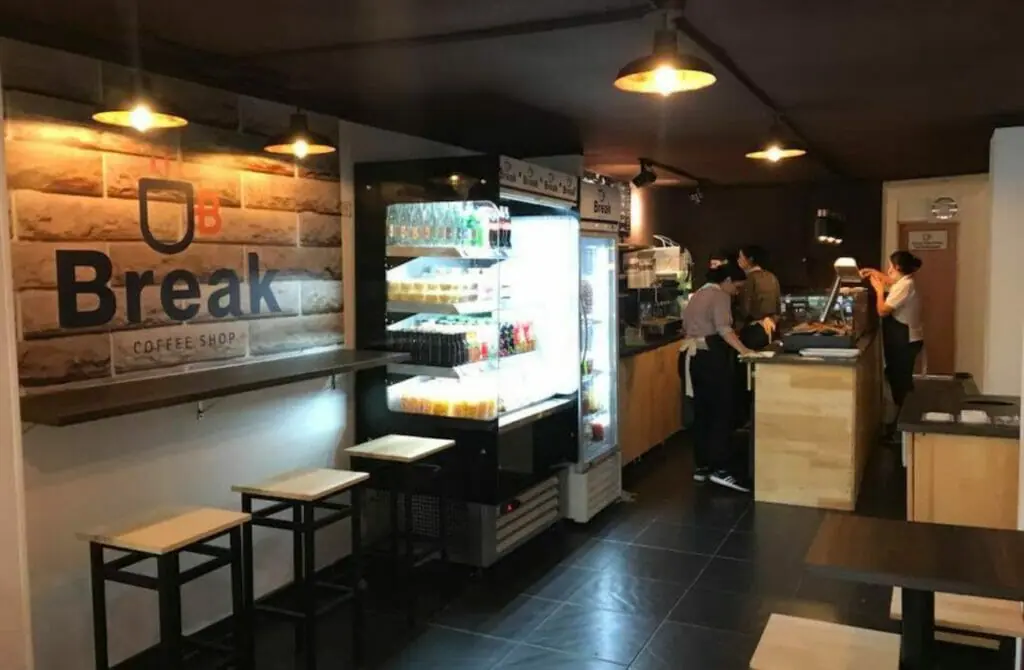 Gay-Friendly Cocktail Bars in Cucuta, Colombia
Sofi Sports Drinks is one of the most well-known cocktail establishments in Cucuta. It has a beautiful atmosphere where people can relax and enjoy themselves while drinking their favorite beverages. It's worth noting that the drink costs here are fairly affordable.
There is a good case to be made that Sofi Sports Drinks is the best place in town for frozen drinks. Not only are the drinks great, but so is the service.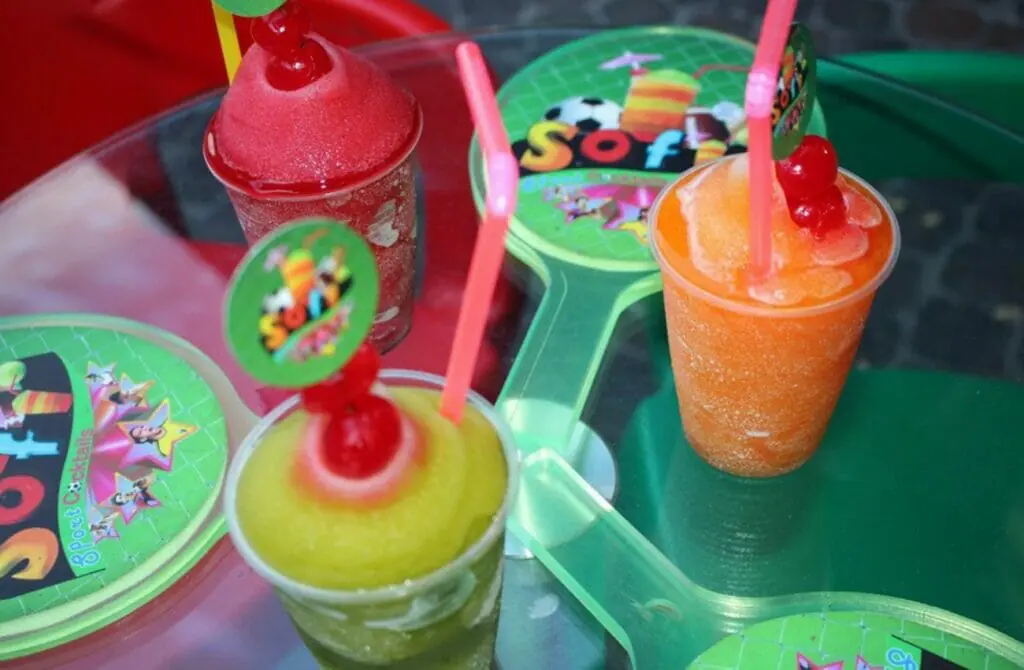 Gay Saunas & Cruising Clubs in Cucuta, Colombia
When exploring Gay Cucuta, there's more to life than cocktails and beers. One aspect of the gay scene that many of us queens love are checking out the local gay saunas and cruising clubs.
Granted, Cucuta isn't quite as wild as Amsterdam, Barcelona, or Berlin, but these steamy venues still offer the perfect opportunity to meet new people, socialize, and engage in some hot and heavy action without swiping left or right. However, remember that these venues can differ in terms of vibe, patrons, and rules, so it's a good idea to be informed before you dive in.
Gay saunas, sex clubs, and cruising have long been popular ways for queer men to meet and engage in sexual activity, particularly in countries where same-sex activity is not widely accepted or may even be illegal. In these places, gay saunas and cruising clubs provide a safe and discreet environment for queer men to explore their sexuality and connect with like-minded individuals.
Despite the rise of gay dating apps, many queer men still prefer the anonymity and physical connection that can be found in these spaces – so somewhat counter-intuitively, you might have a hotter experience here than you would at home.
We recommend checking out our guide to cruising for first-timers before you get started, which should give you the lowdown, and always practice safe sex.
Keep in mind that local laws and customs regarding gay venues and sexual activity should be respected at all times. With a bit of forethought and an open mind, visiting gay saunas and cruising clubs can be a thrilling and steamy part of your gay Cucuta adventure.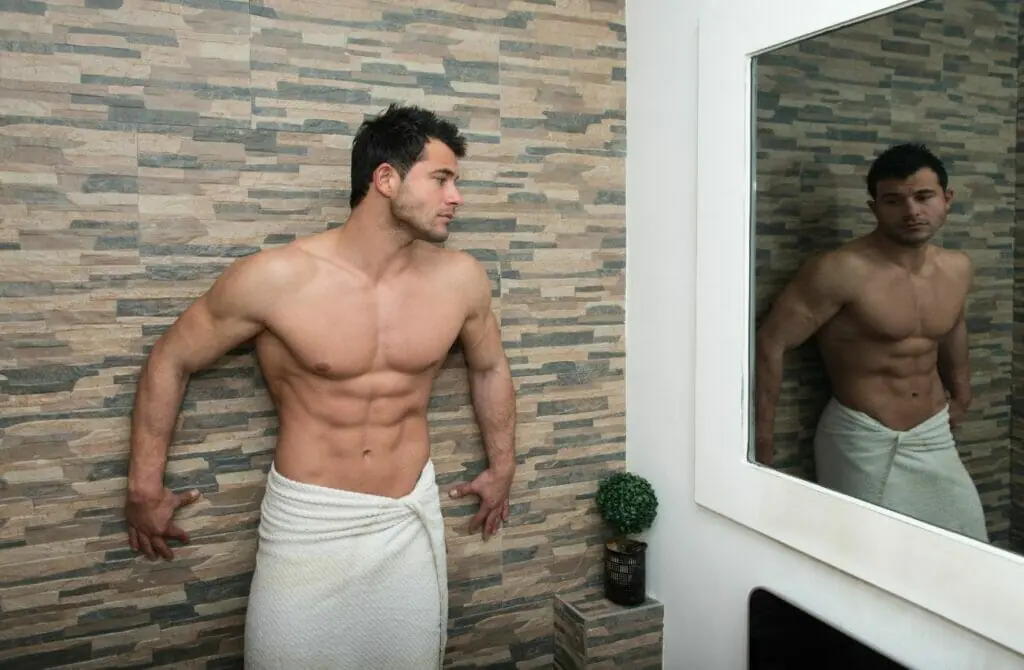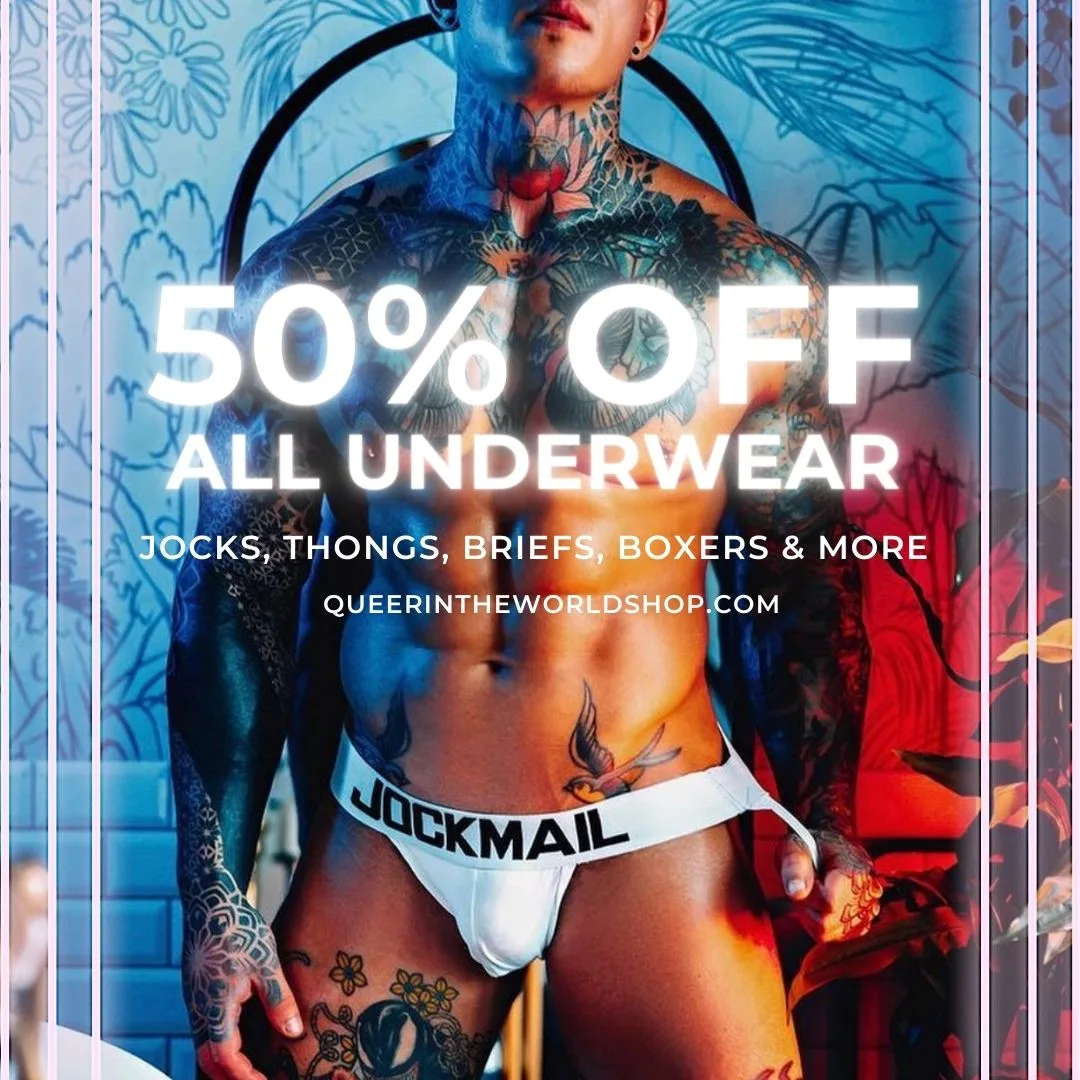 It has a sauna, Turkish bath, Jacuzzi, massage room, two bars, a terrace, a movie theater, and private cabins. The Liberty Spa and Club is a fantastic place to unwind and socialize with good friends. It is a place to relieve the tension and worries that accumulate during the day after exploring the various attractions in the city.
The location is ideal for unwinding and resting on a day off. There is also a terrace for guests to relax and a broad selection of alcoholic and non-alcoholic drinks.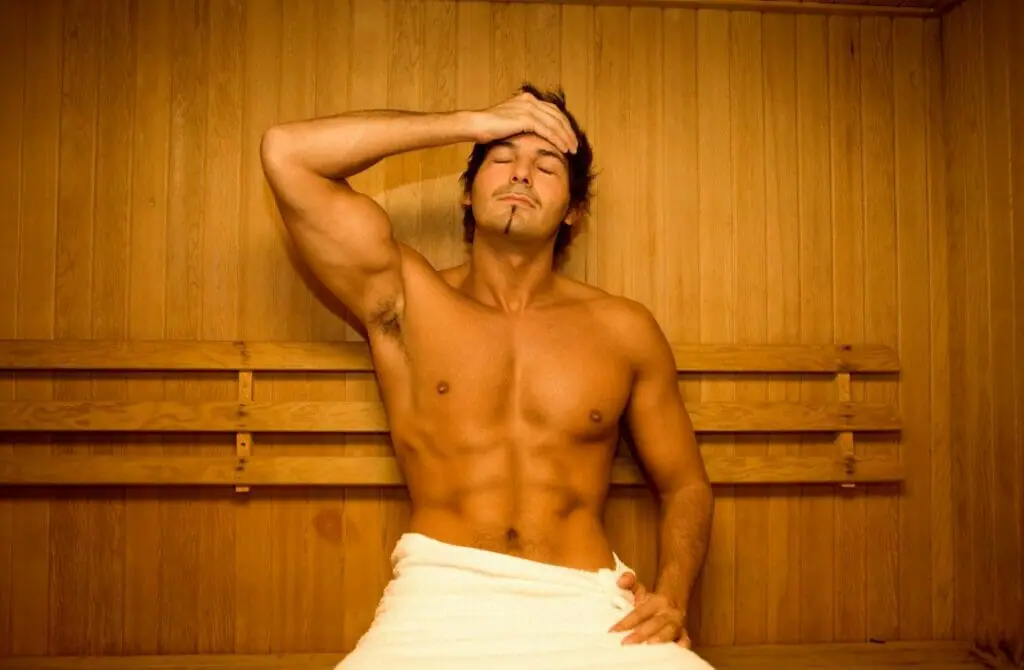 Gay Map Of Cucuta
Finding it hard to envisage where everything is in Cucuta? Hopefully, this queer-centric map helps where we have marked all the bars, clubs, parties, hotels, saunas, massages, and more will help you stay in the spot best suited to you!