You won't find a big gay scene in Luang Prabang, owning it mainly due to the conservative and traditional culture of Laos; however, you can still expect to meet a gay-friendly reception and gay locals that are ready to make your stay memorable.
In addition, gay life can be found in small community groups and social apps, allowing queer life to flourish in the city in one way or another. However, it isn't just a friendly welcome you will receive, but some incredible attractions and nightlife that make Luang Prabang one of the tourist destinations in Laos.
Tourism is one of the biggest industries in Luang Prabang, ensuring your needs as a visitor are prioritized in the countless activities on offer. However, well before the tourists came in their thousands each year, Luang Prabang was the royal residence until 1975 and was the ancient capital of northern Laos.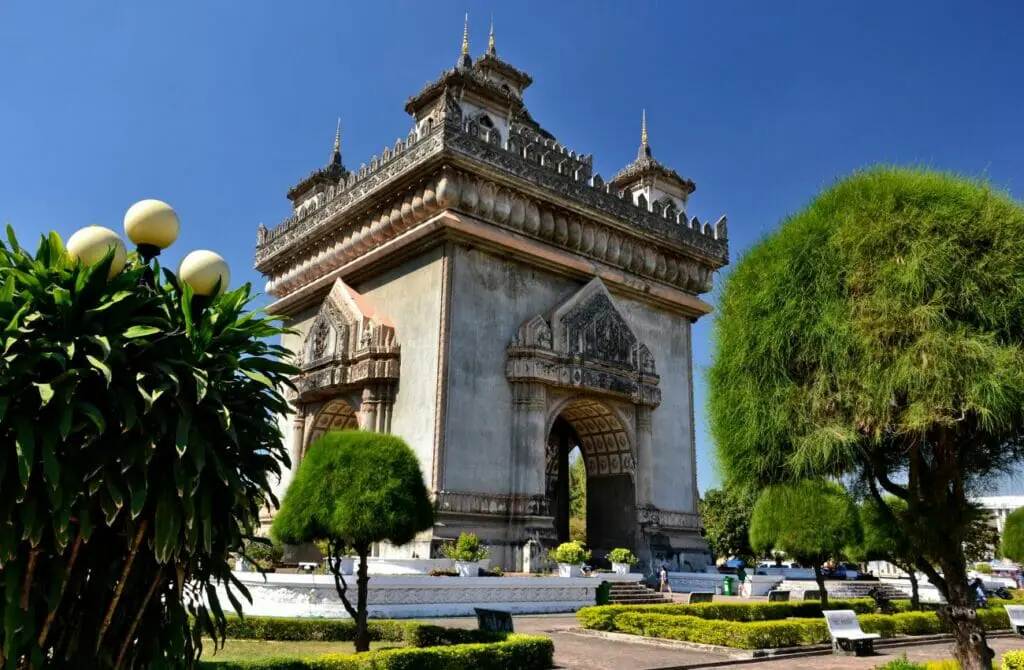 Here you can walk through streets dating back to the 6th century when the village was first settled by Dvaravati Mon Kingdom, 16th-century Buddha temples and more recent French colonial-infused 19th-century structures. The locals are exceptionally proud of their history and cultural heritage.
This is clear with their efforts to preserve buildings, invite visitors to their numerous museums, or dine in their traditional Lao restaurants. So these reasons make Luang Prabang a great way to experience the fantastic hospitality of Laos, but also what makes their country distinct from the rest of Asia.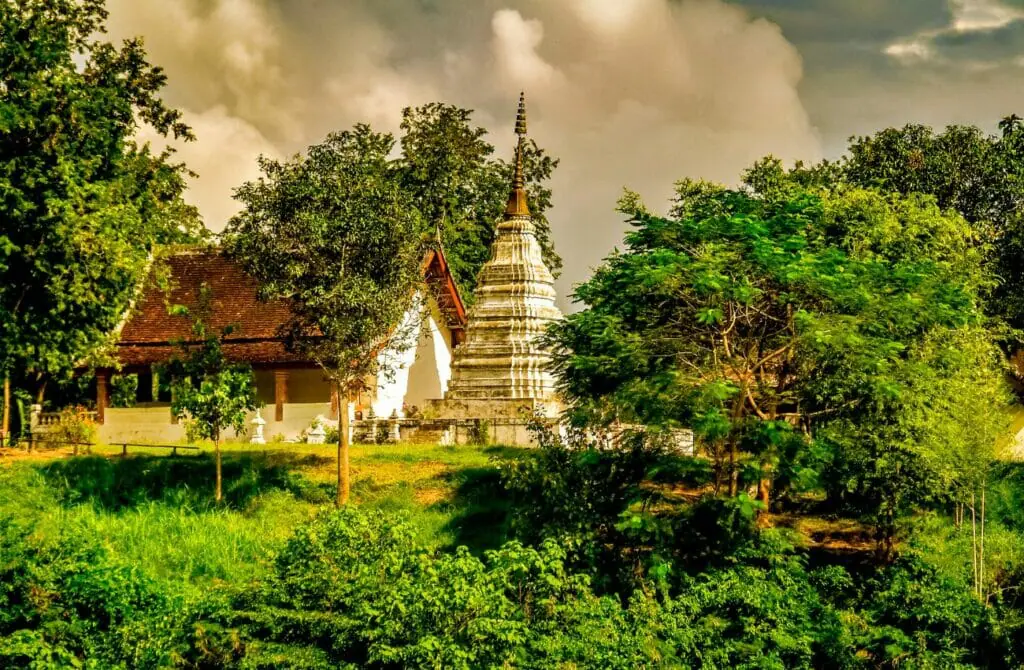 Attractions in Gay Luang Prabang
Welcome to Gay Luang Prabang, darling! While the city may not be the most welcoming to the queer community, fear not! There are plenty of fabulous things for you to do while keeping things low-key. First and foremost, you must visit some of the city's most iconic landmarks and attractions, dahling!
Take in history and culture by visiting museums, art galleries, and historical monuments. And don't forget to marvel at the stunning architecture, explore parks and gardens, and indulge in the local cuisine. But that's not all, darling! Gay or straight, there's always something to do in Gay Luang Prabang.
Immerse yourself in the local culture by attending cultural events like festivals, concerts, and shows. Trust us; there's always something fun and exciting happening in this fabulous city. Remember, discretion is key in a city that's not always welcoming to our fabulous community. So, keep it lowkey and enjoy all the wonderful things Gay Luang Prabang has to offer!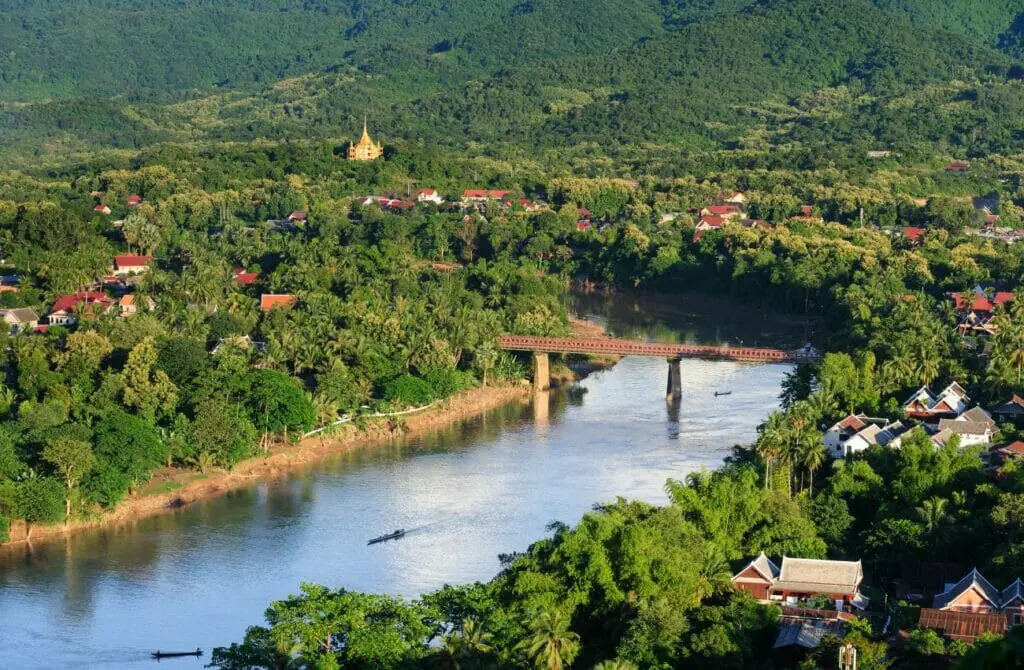 Nam Khan River and Mekong River
Luang Prabang has two major river systems that run through their township, creating a habitat for incredible natural sights and fun tourist attractions. You can take river cruises up either river to visit remote fishing villages or spot a natural wonder like the various waterfalls in the region.
Some notable sights include the bamboo walking bridge along the Nam Khan River and the many docks with cruising boats along the Mekong River.
Luang Prabang: Community Farm Rice Field Experience
One of Laos's leading industries is rice production, essential to their culinary traditions. So if you are a bit of a foodie, you will be amazed by their first-hand experience visiting a rice field farm just outside Luang Prabang.
Here you will learn how to work a rice field with a visit to a community rice farm where you will meet locals and try out various other cultural activities outside of farming. These other activities include weaving and blacksmithing, with all your payments returning to the community for education.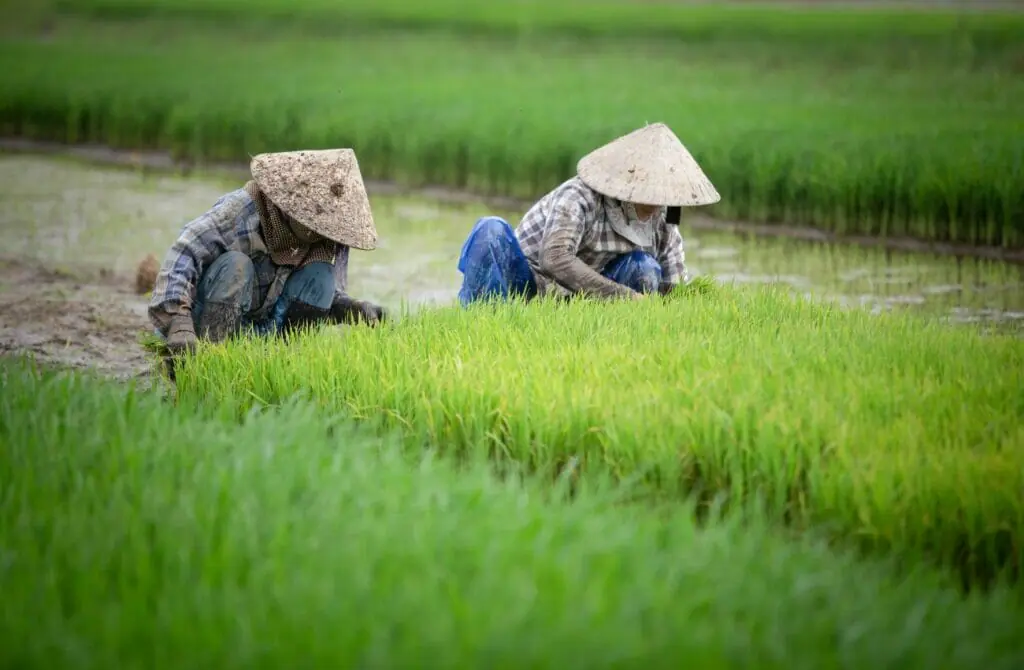 Traditional Arts and Ethnology Centre
The Traditional Arts and Ethnology Centre is a brilliant way to engage with the traditional arts in Laos by seeing a collection of ritual objects, clothes, paintings and sculptures made by different cultural groups around Laos. You will see how ethnically this is quite a diverse country and how they come together to celebrate their shared Lao ancestry.
Luang Prabang City Tour & Kuang Si Waterfalls
Luang Prabang has so many things to do and see that it may seem overwhelming, or you aren't sure if you will be able to see it all during your stay. So to relax, you can leave all the planning to the Luang Prabang City Tour, which will take you to some iconic city sights and give you insight into the culture and history, with a memorable trip to Kuang Si Waterfalls as an extra treat for visitors.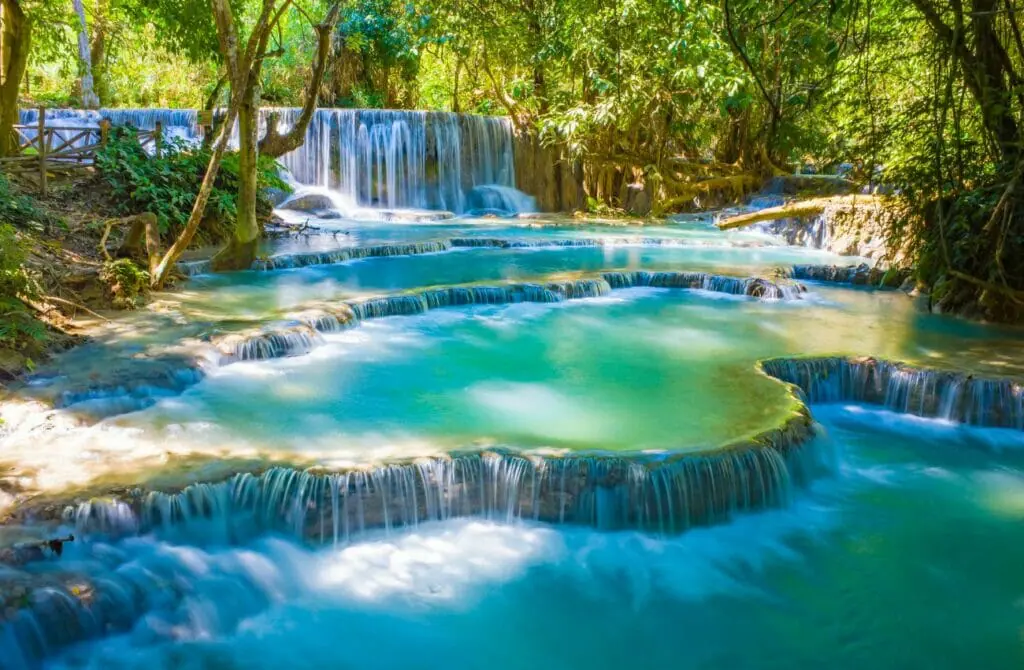 Located west of the city is Loas' first botanical garden educated to the conversation, collection, and ecotourism of plants. You will be blown away as you wander through carefully designed gardens showcasing iconic plant life that gives you a great snapshot of how plant life can get!
This will take you on a trek through easy slopes, getting incredible views of the mountains, city and the Mekong River. Then once you need a rest, you can stop by their Botanical Garden Cafe and take in similar sights as you enjoy a drink or bite.
Experience an exceptionally 16th century that remains an important religious symbol of Buddhism today. You will be blown away by the exterior paintings along the building walls depicting scenes and imagery presenting traditional Lao life and the architectural elements that show what makes temples in Laos so different from other parts of Asia.
It is dramatic and interactive, drawing you right into the spiritual culture of Luang Prabang and the region's history. However, it's great to develop a guide for the complete experience.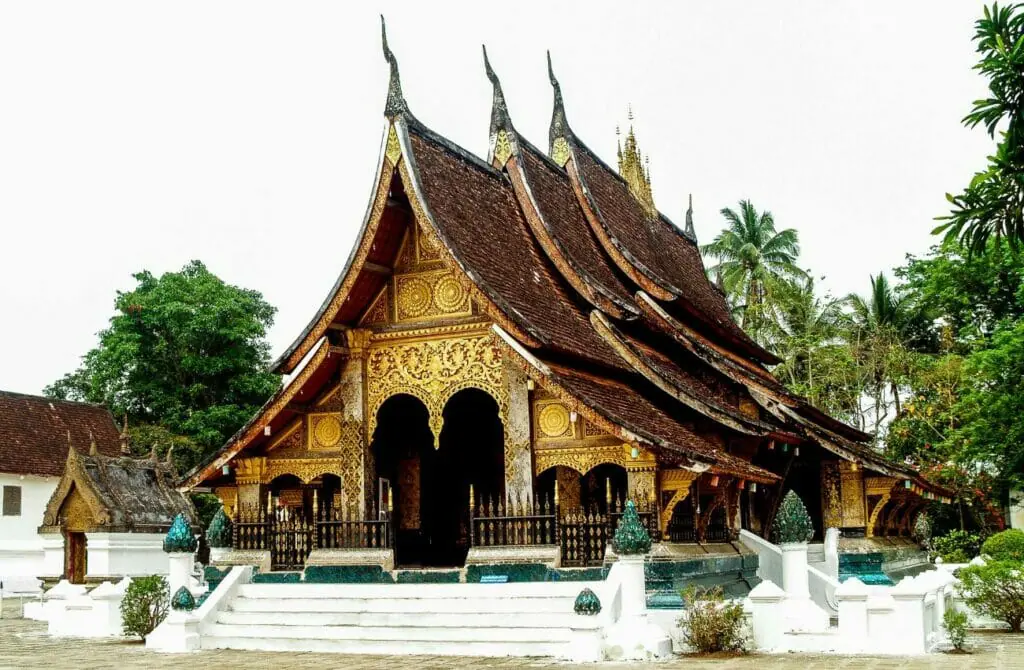 Green Jungle Park
Those wanting an adventurous experience in Laos should look close to finding it in Green Jungle Park, where you can get up close and personal with the country's natural wonders. Here in the dense forest, you can participate in various adventure activities, from tree climbing to flying foxes, with many more beautiful things to discover.
Located a short way east of Luang Prabang, you can find a spectacular waterfall along the Nam Khan River. This place is a swimming paradise and, surprisingly, isn't very much a tourist hotspot, but you will find locals making full use of this natural asset during summer.
However, to get here, you will have to pay a small fee and take a boat to enter the park, but the little efforts are all worth what awaits you.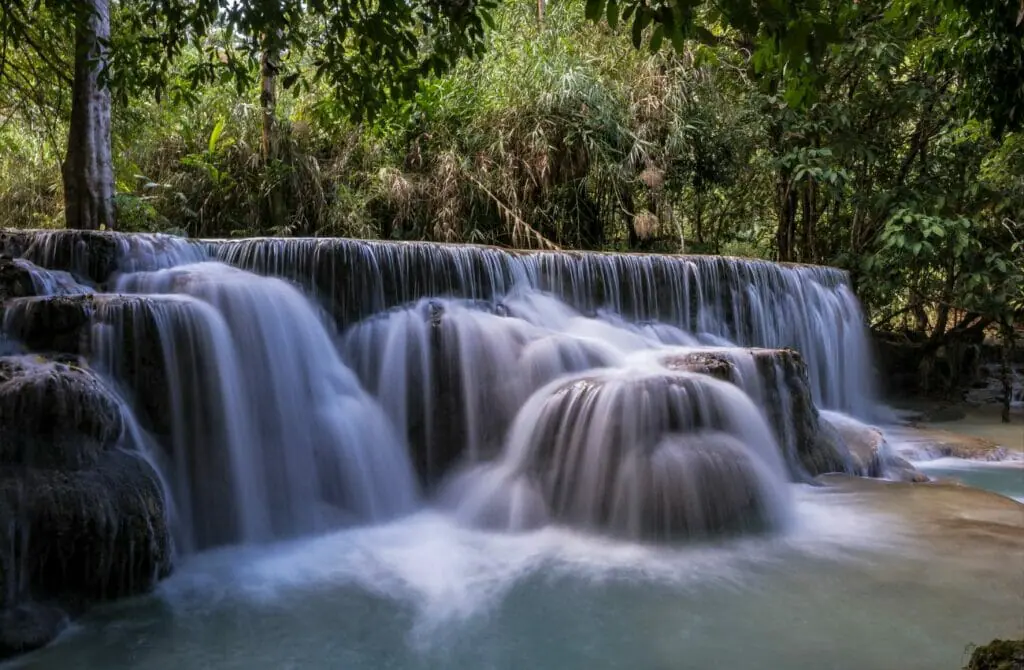 UXO Lao Visitor Center
The first stop-by to Luang Prabang for tourists is the UXO Lao Visitor Center, where you will find incredible resources catering to the needs of visitors to their city. They also have a little community museum with exhibitions recalling influential events in the city's history, which is a perfect introduction to the rich culture you will uncover.
Royal Palace
Built-in 1904 for the royal family during the French colonial era, The Royal Palace today is a national museum where you can tour and experience the lavish interiors of the mixed French and traditional Lao architectural decor housing a range of cultural artifacts.
You will get an excellent overview of the history of Luang Prabang, insight into how the royal family lived, and unique exhibition spaces with gardens to wander around and enjoy a quiet afternoon.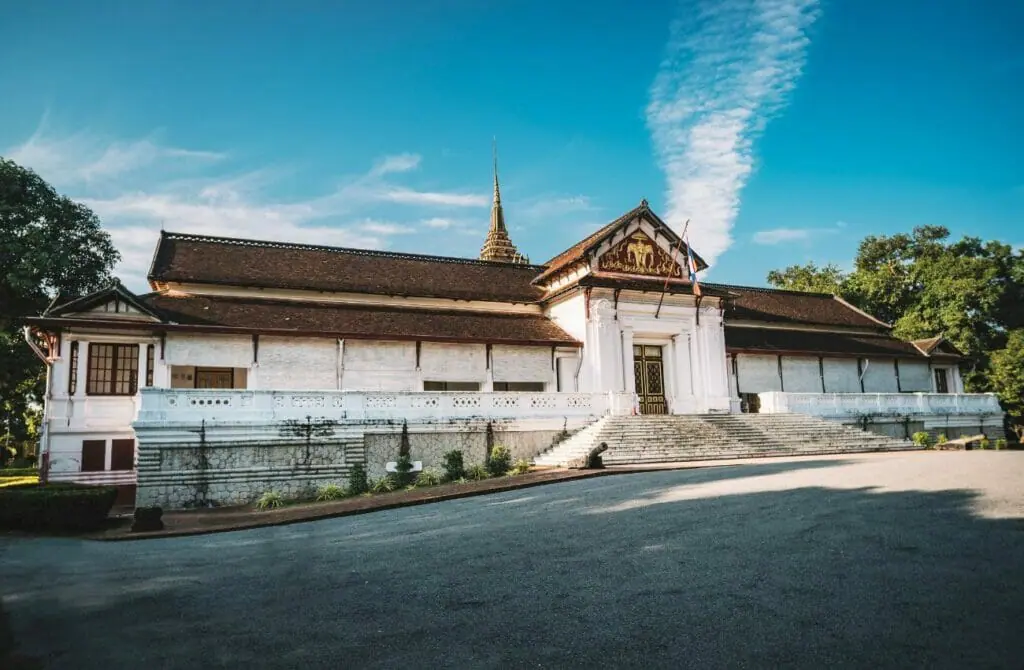 Heuan Chan Heritage House
This 19th-century house is a traditional Lao house in the center of Luang Prabang, named after its original owner, Mrs Chan. Here you can experience insight into the culture of Laos, telling visitors more about Buddhism and family life as well as cultural diversity and other traditional customs.
Haw Pha Bang
You will find one of several incredible Buddhist temples in Luang Prabang's heart, the regal Haw Pha Bang. This structure was built between 1963 – 2006 as a monumental building to house the most important image of Buddha to Laos on the grounds of the Royal Museum.
Inside you will blow away by the extensive decoration of heavily gilded elements that add to its status as a royal temple. Its outside is just as spectacular, with gilded features and every attention to detail taken to make the viewer breathless at its beauty.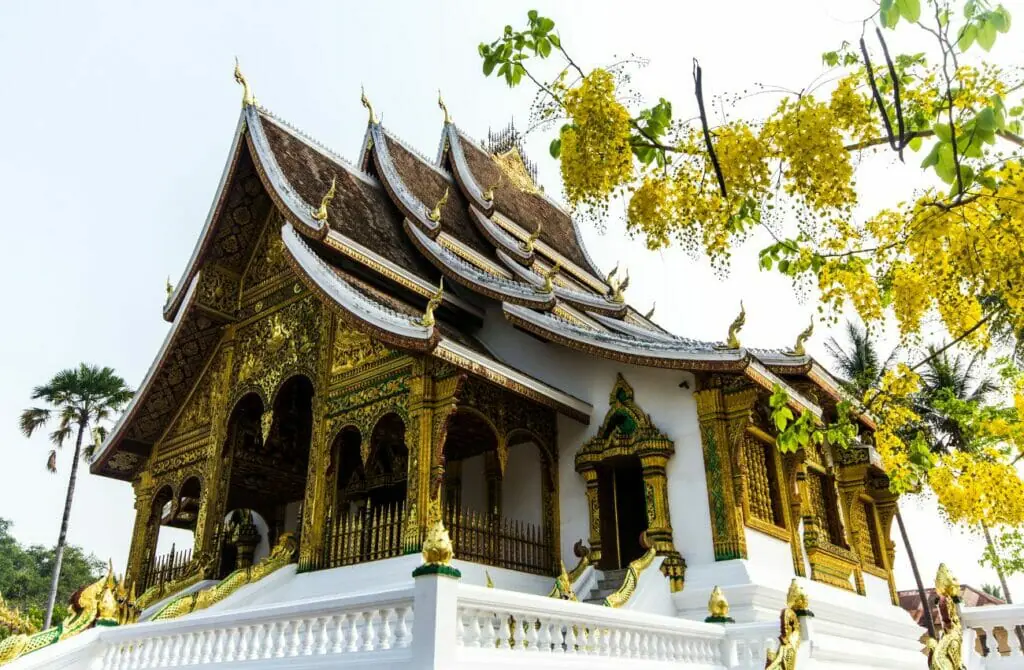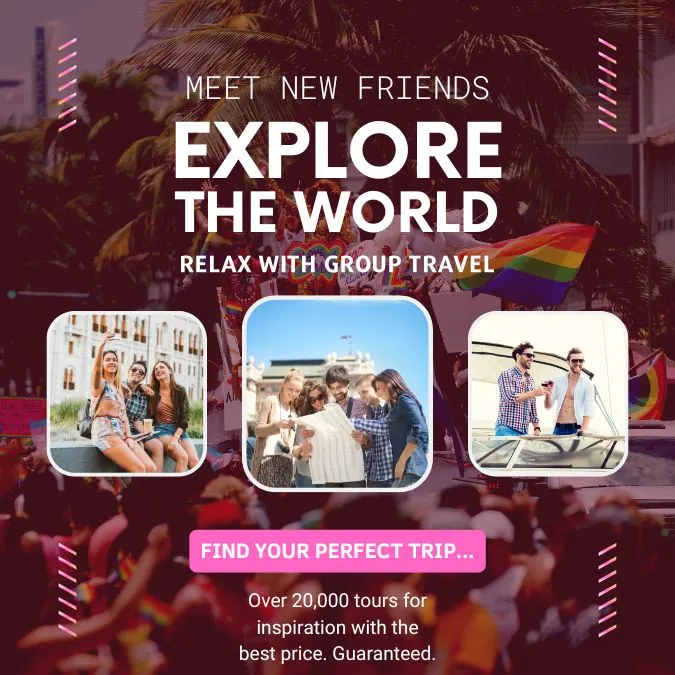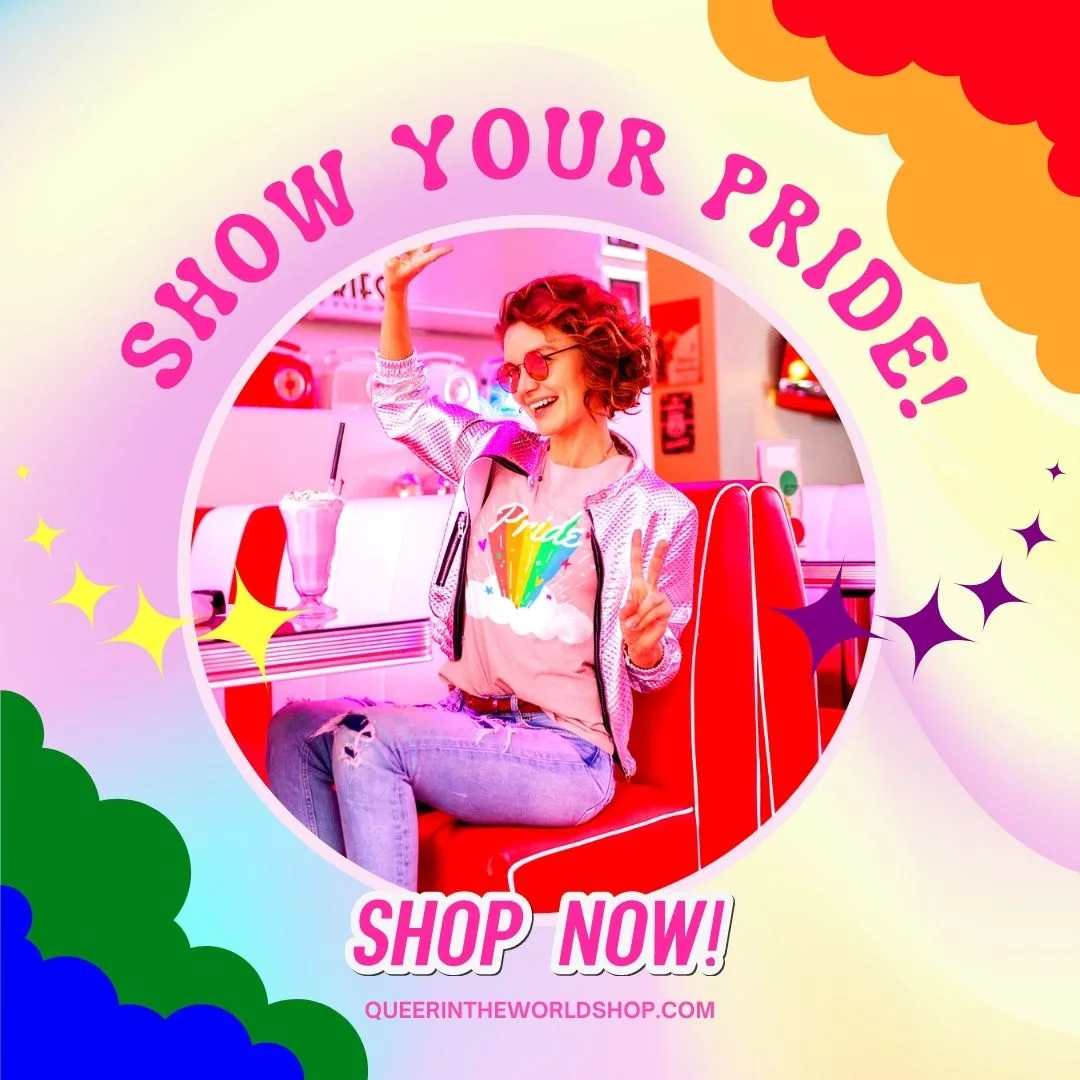 Gay-Friendly & Gay Hotels in Luang Prabang
Oh, honey, let me tell you about being fabulous and feeling welcome at these hotels in Luang Prabang! Don't worry about other hotels that might not be as accepting; these gems are committed to being LGBTQ+ friendly and ensuring that all guests feel like they belong.
Being gay-friendly isn't just about waving a rainbow flag or using the right pronouns; it's about creating a safe and inclusive space for all guests. From non-discrimination policies to providing resources for LGBTQ+ travelers, these hotels go above and beyond to ensure you feel welcomed and supported. And honey, they don't stop there!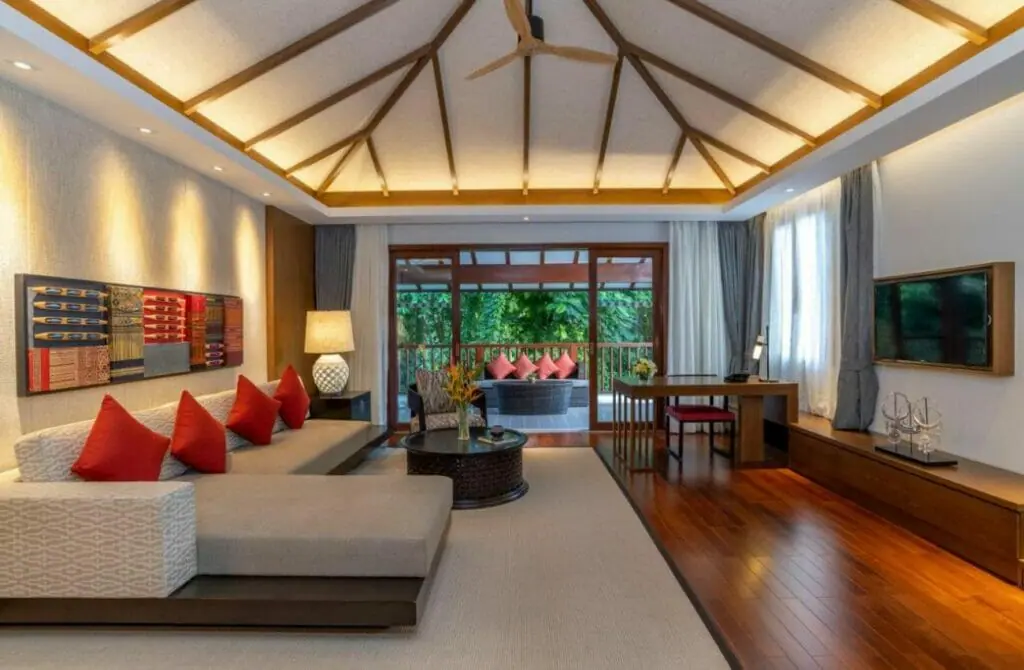 Some of these gay-friendly accommodations have extra amenities and literature about local LGBTQ+ events and resources. Plus, they might even be located in an area known for being LGBTQ+ friendly. Now, let me tell you about these fabulous hotels in Luang Prabang.
While there aren't any specifically gay hotels or resorts, these are the crème de la crème of gay-friendly accommodations. And if these don't tickle your fancy, don't worry; there are hundreds of other options in Luang Prabang to fit your budget and needs. So pack your bags, put on your most fabulous outfit, and get ready to feel welcome and accepted at these gay-friendly hotels in Luang Prabang!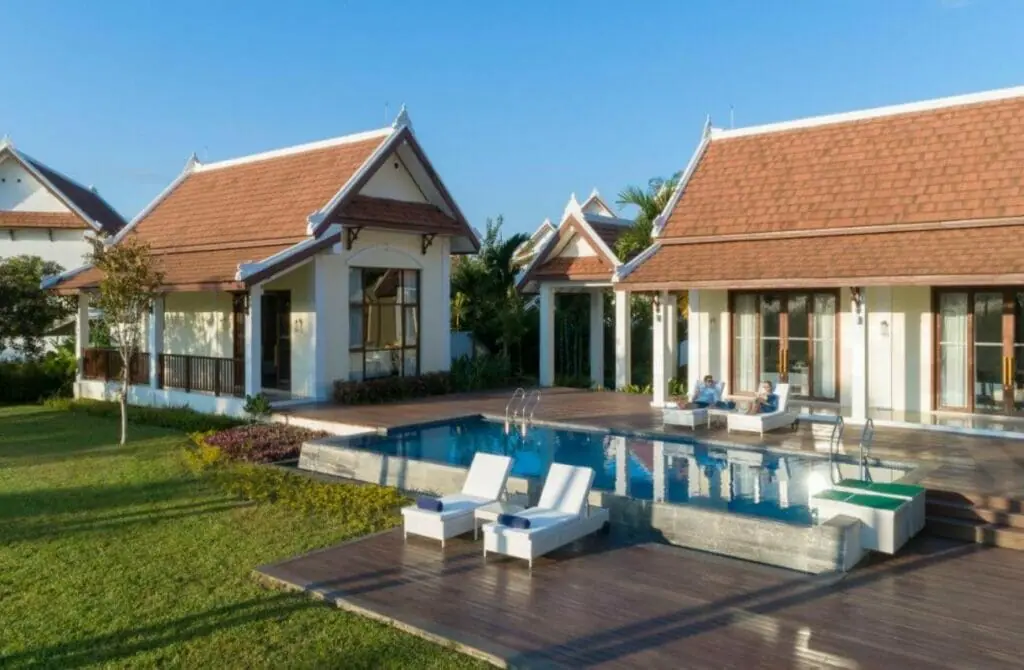 Located a short way south of Luang Prabang town and the Mekong River, you will find the remote five-star Pullman Lunag Prahang hotel. Here you will be treated to one of the best accommodation options in the town because it gives its guests incredible scenery of the surrounding rural lands of Laos, but also a quaint private house with all you could want in a top-end stayover.
Your traditional Lao home has a rustic charm that adds to the whole experience with modern interiors, including a terrace to enjoy an evening drink as you watch the sun go town. The highlights of these private houses include their extravagant design, attention to detail and comfort, mini bar, and bath!
The grounds provide guests not just great views of the Mekong River set to the backdrop of the mountain range of Green Jungle Park but a pool and expansive garden for an early morning stretch before you get stuck into the day.
You can also find a main building which houses another special treat for their guests, from incredible dining options to a 24-hour gym and relaxing spa—making this a great place not just for a special event such as a wedding, but to cater to all types of travelers even if they are holidaying in Laos alone.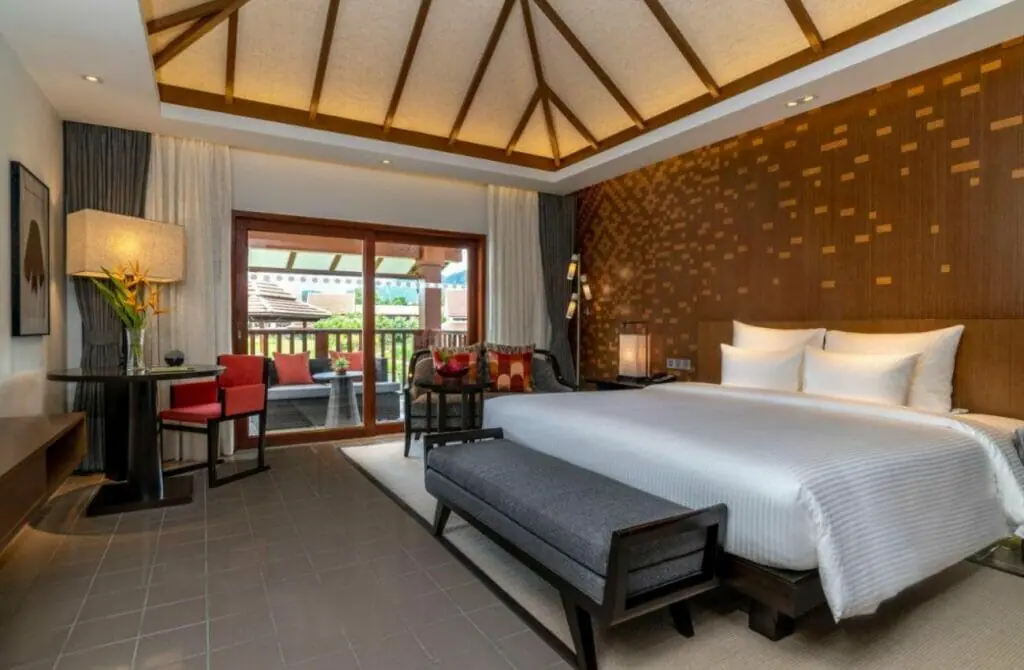 Villa Maly Boutique Hotel ☆☆☆☆
Following down the line of top hotels, expect this time a four-star hotel in the heart of the town; we have the gorgeous Villa Maly Boutique Hotel. You can find this fantastic option along the banks of the Mekong River and just a short walk to iconic nightlife such as the Night Market.
Moreover, it is a perfect package for a Summer getaway with its outside garden, pool, and on-site dining options, so you don't need to worry about getting hotter to cook up a satisfying feast. The rooms also have something special, with their royal decor evident with their king-sized beds, soft rugs, ensuites and the size of your private space.
Did we also point out the spa? Because guests gush about this as much as the other little extras, Villa Maly provides to ensure you have an exceptional experience and not simply a cozy bed to sleep on.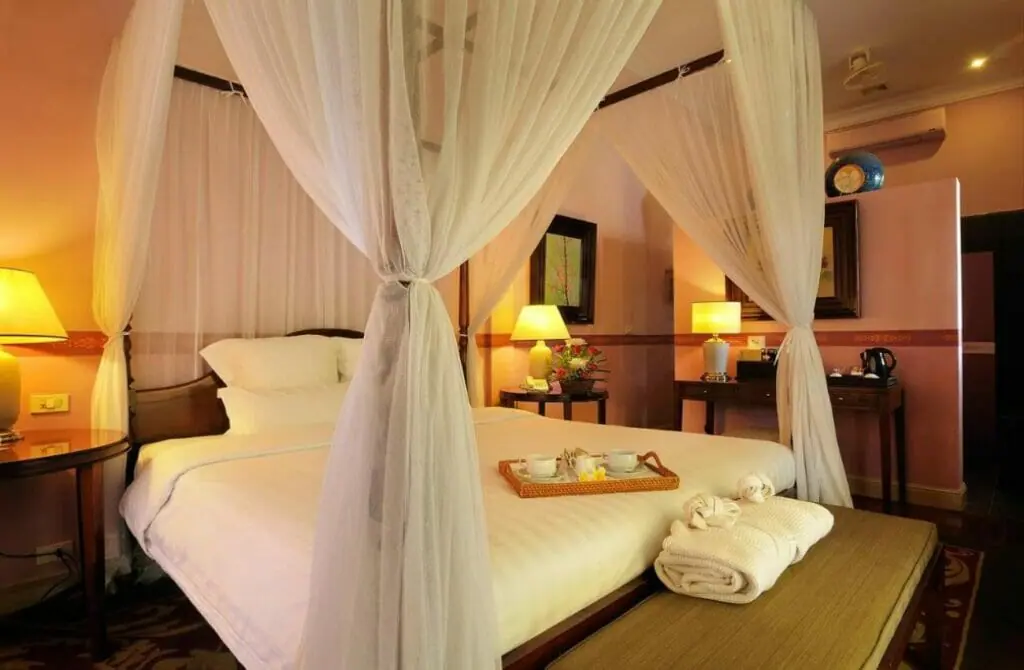 Continuing our tour of excellent four-star hotels in this city, we have Kirindara Luang Prabang. This mixture of traditional and modern Lao architecture makes this resort feel right at home in the town and will make you feel like part of the extended family, even if you are visiting.
You will be met by friendly staff and quickly feel like you can tuck up your legs and relax in the privacy of your cozy room. Not only can you do this while watching TV or admiring the beautiful views of the cityscape, but you can do it from your outside balcony or the premium bedding of your bed!
And if the weather is great outside, you can take your trunks and towel down to the poolside terrace and seek shade under one of the many umbrellas. Then, dip in their large pool and let its cooling waters shed some of the heat during Summer, or enjoy its still nature during the less favorable swimming seasons.
However, of all the relaxing services you can find here, the spa and restaurants are the top dogs. Because you can let someone take care of you in both situations, you will leave the hotel with a belly full and a new outlook on the day ahead. If all these sound great, it seems like you should give this hotel a spin on your gay trip to Luang Prabang.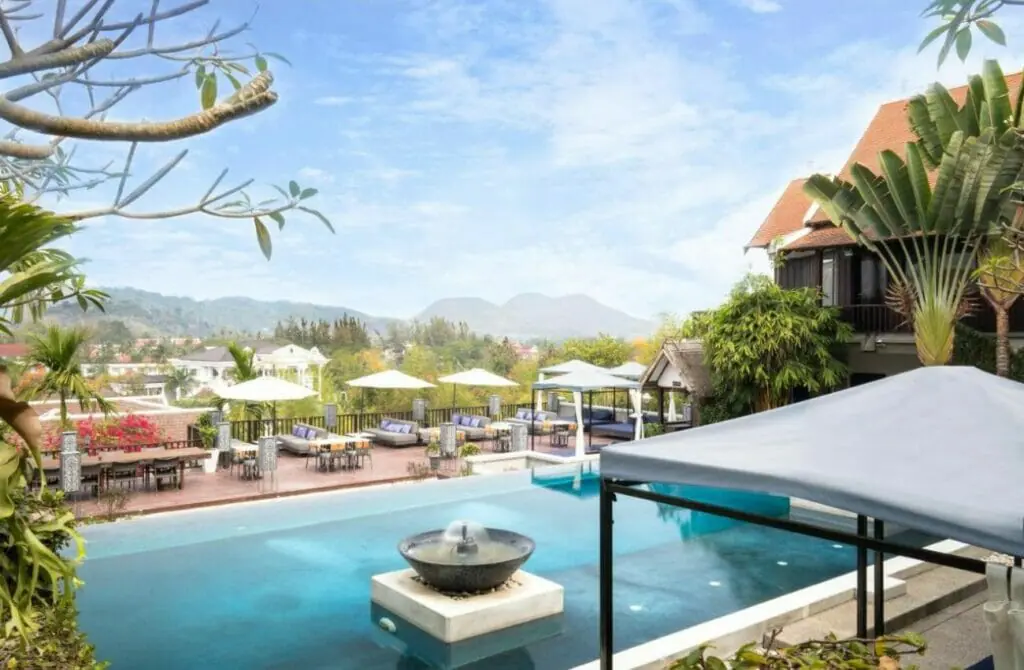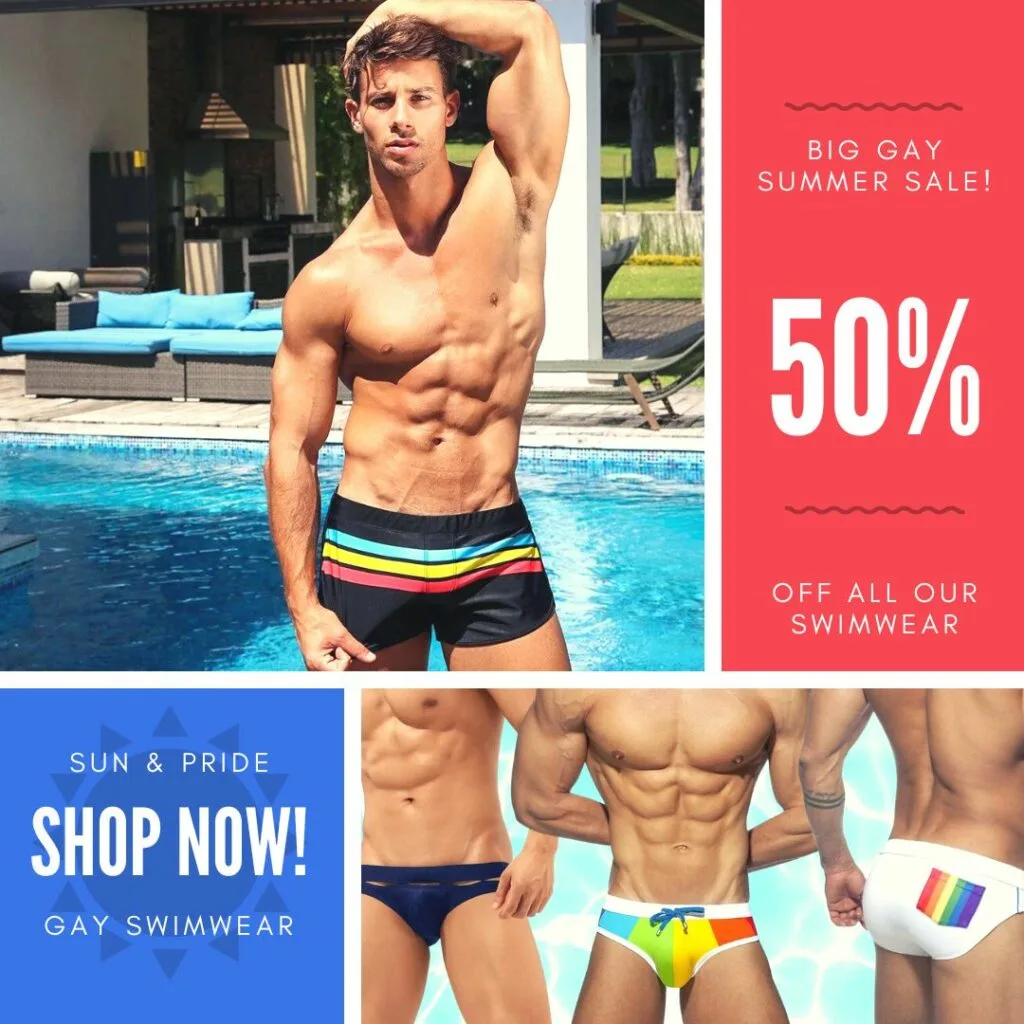 My Dream Boutique Resort is most certainly something most of us dream about when we go away on holiday, and this three-star experience lives up to this reputation in several ways. Since breakfast is complimentary, which is hard to find at other hotels, they provide an on-site restaurant and bar/cafe for your different daytime meal needs.
However, it doesn't stop there as you can keep fit with their gym, three pools, free bike hire and fun beach-based activities. But what about your rooms?
You can pick from various options to best cater to your experience, with most coming with a balcony, cozy beds, a TV, and even free parking. So your stay in Luang Prabang will be covered with My Dream.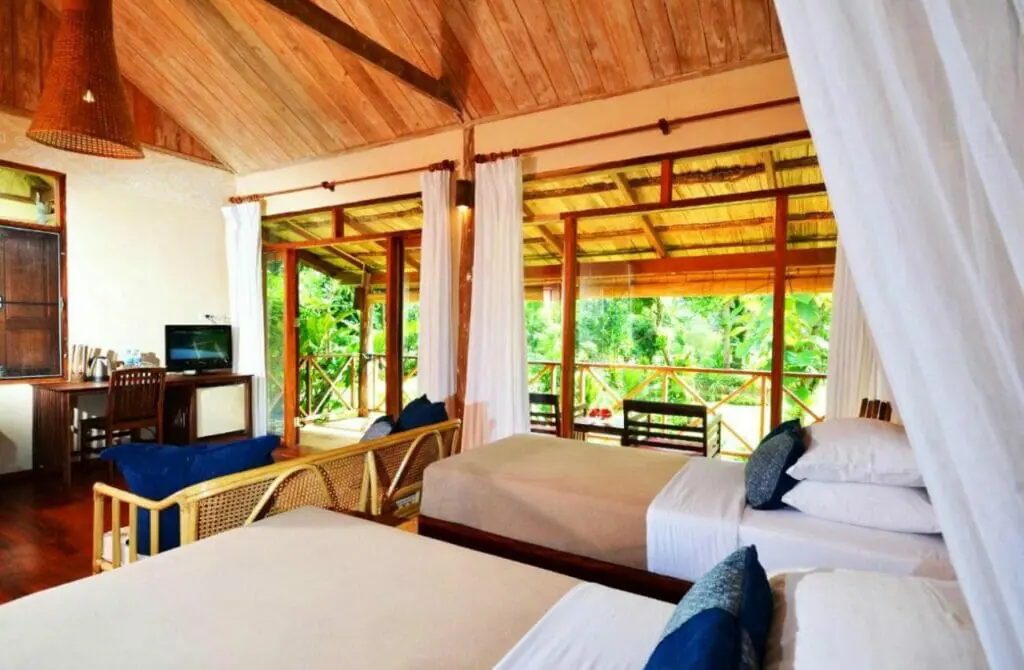 Gay Nightlife In Luang Prabang
Luang Prabang may be a little town with a quiet gay crowd, but that doesn't mean you can find an exceptional experience in her nightlife scene.
You don't need to always rely on a gay bar or club to provide you with fun, as what makes an incredible holiday is the unique people you meet and the experiences that will stay with you long after you leave. Rest assured, Luang Prabang has these just waiting for you to discover.
Darling, let's talk about exploring the queer nightlife in Gay Luang Prabang, shall we? It's true this city might not be the most welcoming to our fabulous community but fear not! Being gay is perfectly legal here; remember to err on the side of caution when outside of queer-friendly spaces.
But let's focus on the fun, shall we? Exploring gay nightlife can be one of the most thrilling and enriching experiences while on the go. From dancing up a storm at a gay club to sipping cocktails and rubbing elbows with the locals at a gay-friendly bar, you'll have a chance to immerse yourself in the local culture and make memories that will last a lifetime.
And darling, we've got you covered with the best gay and gay-friendly spots in town. So don't be shy; step out of your comfort zone and explore the queer nightlife in Gay Luang Prabang. Trust us; it'll be worth it!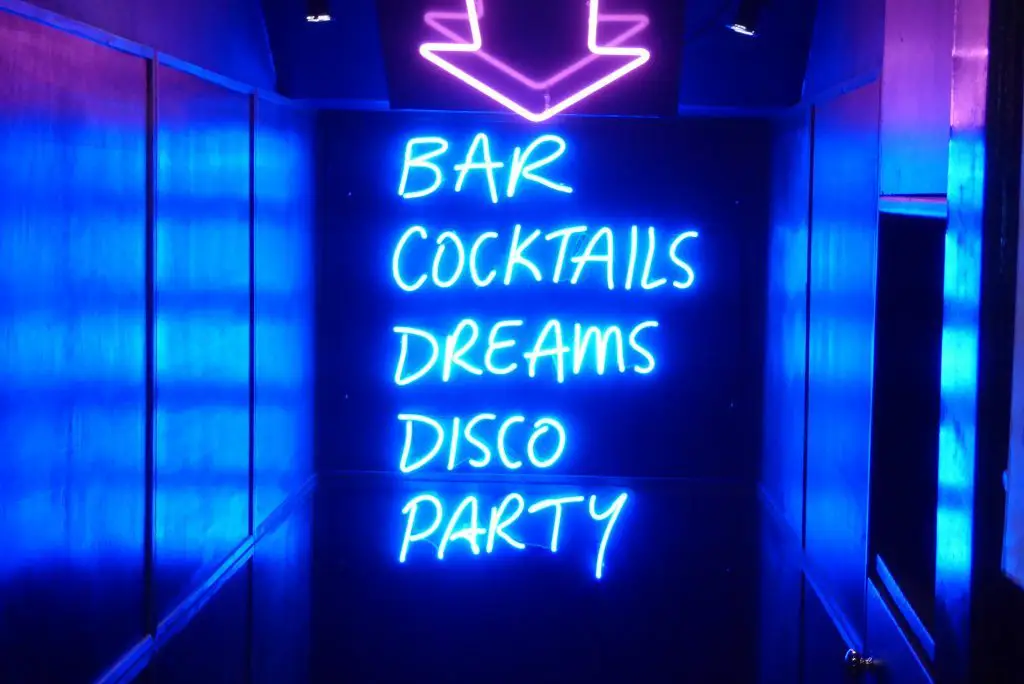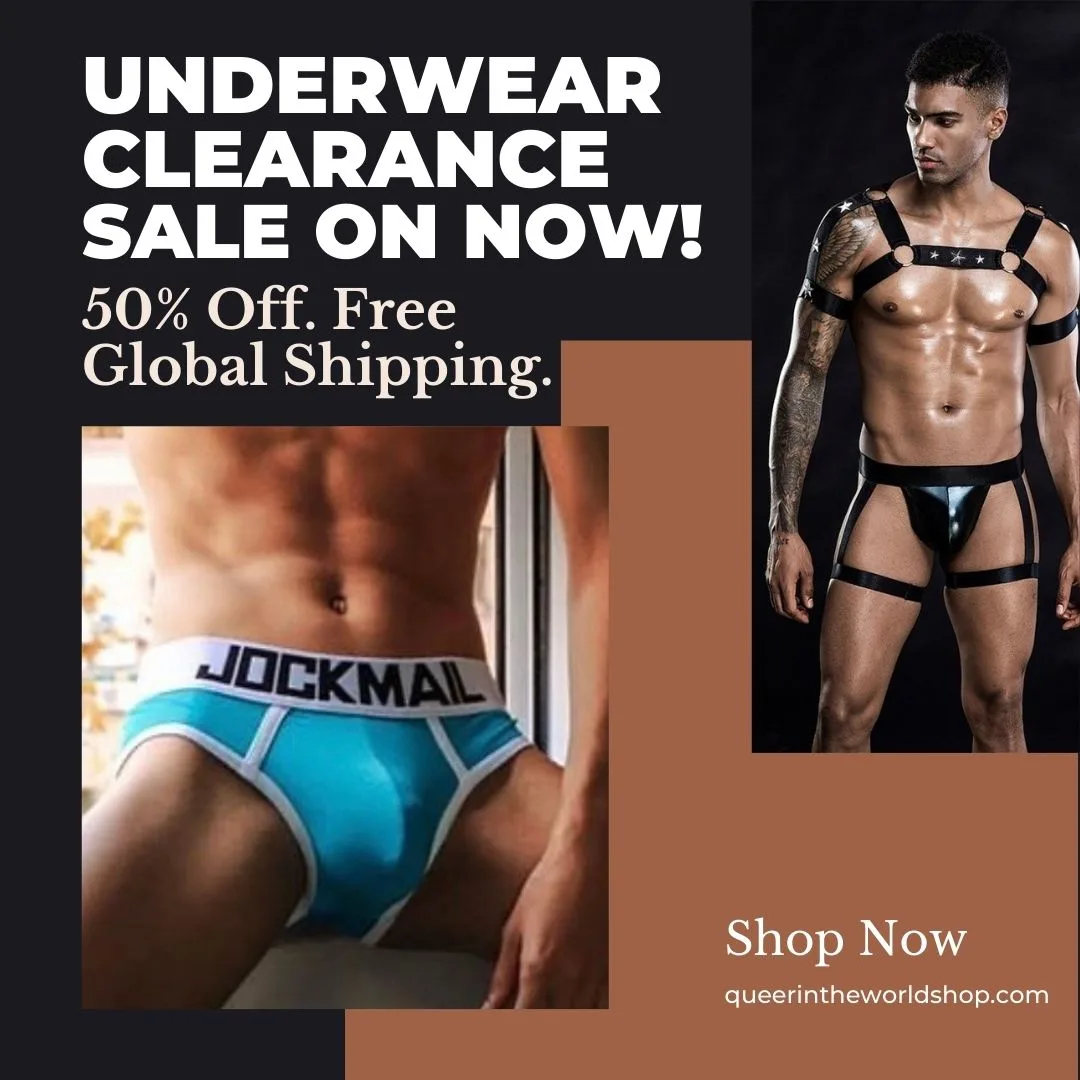 Other Gay-Friendly Nightlife In Luang Prabang
When you visit Mekong Moments, you will be treated to a traditional colonial drinking experience at the 1861 bar, allowing you to taste the rich blend of French and Lao influences.
You don't just have a regal 19th-century bar with a spacious interior and close attention to the smallest of details, but also cozy loungers and outside sitting facilities for calm, clear evenings. If you want a relaxing drinking experience at Luang Prabang, you can't get better than this.
For a quaint little artsy social and drinking experience primed for the poets and creatives within us, you have the Icon Klub in the heart of Luang Prabang. It may be small, but its spirit has a long-lasting impact on all who get a cocktail under her roof because she expresses herself through brilliant drinks and words.
When you drink, you will find the walls lined with famous figures of history, simple Buddhist decor, and the occasional mirror with a meaningful quote. Here you come to enjoy a drink but also a tranquil place to contemplate life on your own with the selection of hand-typed quotes at each table or have raw conversations with companions if you desire.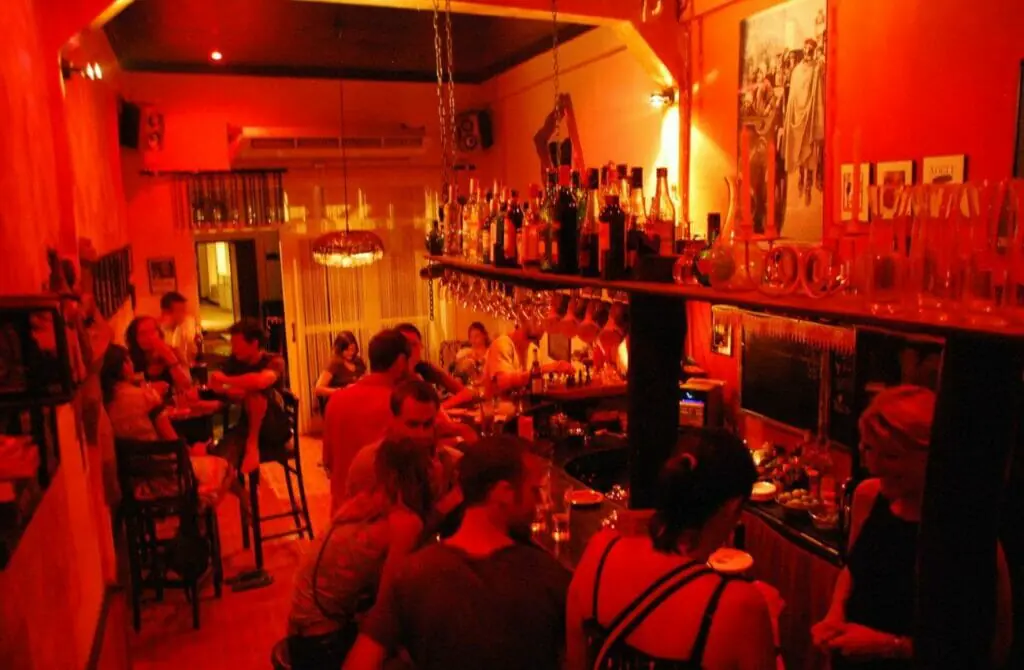 Bounthavy Luang Prabang
(Temporarily or permanently closed. If you know something, please suggest an edit.)
For a great dining experience with some darn fine tunes, you can't go wrong with the Bounthavy! They have plenty of tables for patrons to sit at even during busy nights, so you can rest assured you will find a place to sit and enjoy great Lao hospitality.
It allows you to take in the rich Lao food traditions and savor each bite with a cooling beer, which will be much appreciated during their hot tropical Summers. Visitors particularly love its youthful atmosphere, although if you want a quiet place to chat, it might be best to come during the day, as some nights, this place gets rowdy!
U-BAR is just for you if you enjoy a central town cocktail bar with a spacious venue and brilliant live music during late evenings.
This is a top drinking experience as during the day you can socialize with friends and enjoy a coffee or find yourself around like-mind people by dusk as the venue becomes a popular space to drink a variety of var beverages as you let the live music or good-level jukebox create the right atmosphere for a good night. They also are a restaurant serving a range of iconic Lao dishes that you will love.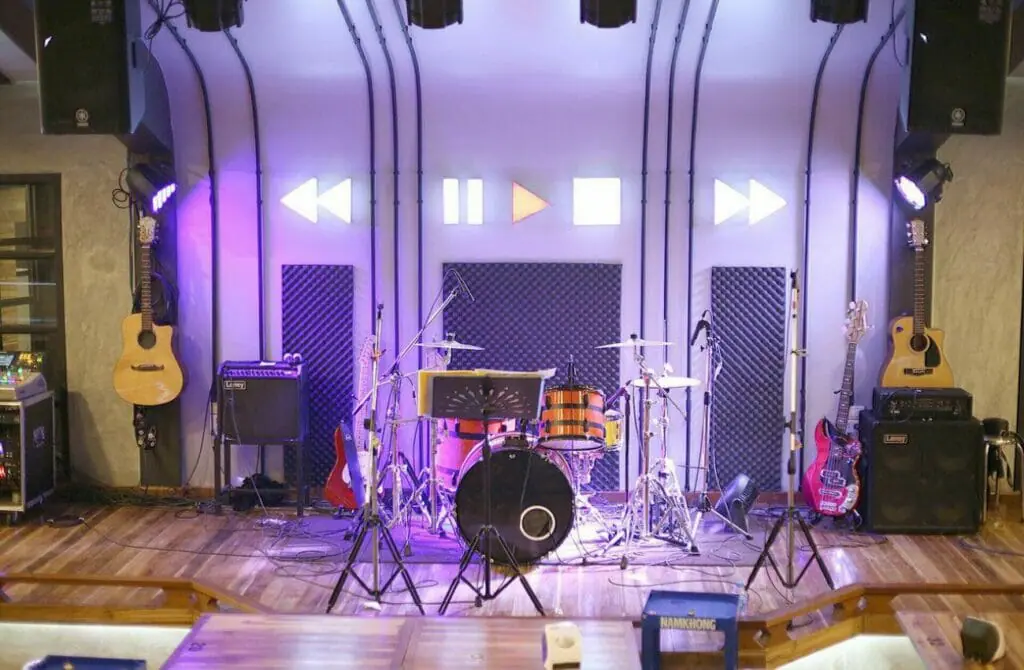 The Riverside Hostel may be picked for its chill riverside accommodation. Still, they also have a cafe open to all guests, allowing you to experience the perks of being in a quiet natural area close to the town without staying there. You can dine inside or enjoy a fine day on their outside terrace, which backs up right overlooking the waters of the Nam Khan River with a great choice of food and drinks.
For a drinking venue that knows all about the wonders of drinking beer, you can't miss the opportunity to let Balance Beer in Luang Prabang blow your way with their service and superb range of beers. This sports bar provides both on-the-tap and clinking bottles, with a mix of local beers and well-known international brands, so you can have beer exactly how you like it!
Moreover, this bar is laid back and creates the perfect environment to enjoy a semi-chill space to drink and socialize with friends. This is further improved during game nights when the bar can get packed with the more significant events, and you can make some unlikely friends as you find yourself shouting at the TV.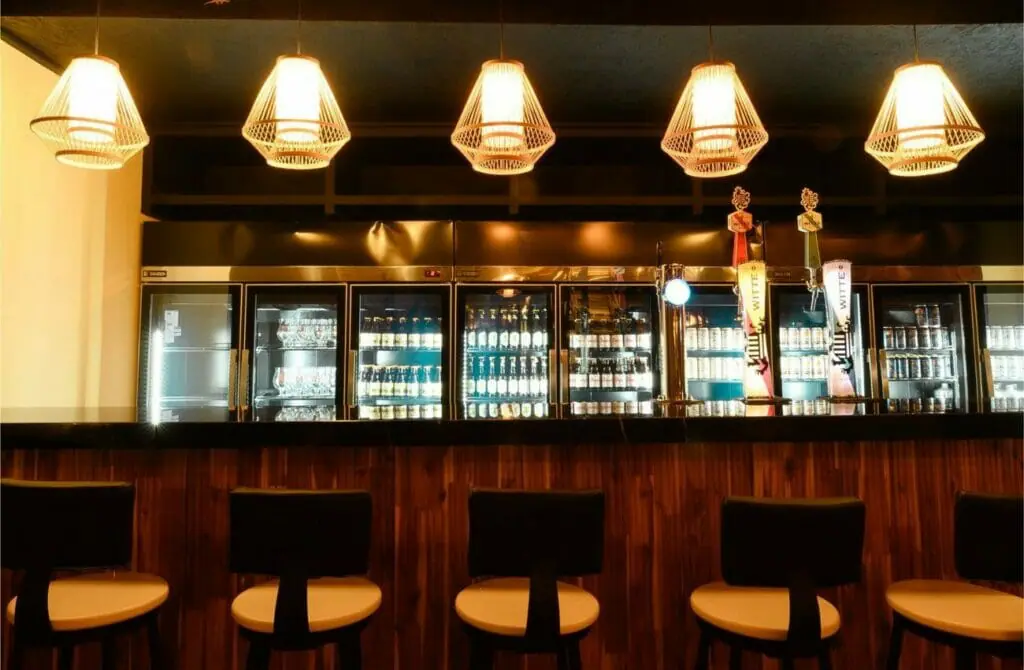 For many, a night out inst complete until you participate in some late-night karaoke, and so Full Moon Karaoke caters to these party animals with a great venue to sing your heart out and drink. You can either join in with the live music and dance floor at the public bar or pay just 50k for a private karaoke room with friends for one hour.
Most pick the latter as you can let loose and choose the music you want to sing to without feeling self continuous about strangers watching you. Moreover, the music range varies from Lao pop music to popular foreign songs, so you won't have to worry about language barriers.
An incredible nightlife experience no one should miss is the Sa Sa Sunset Cruise offering you a relaxing dining and drinking experience along the Mekong River in the evening. This is a scenic two-hour cruise allowing you to see the region's beauty while having an incredible nightlife experience like none other in Luang Prabang.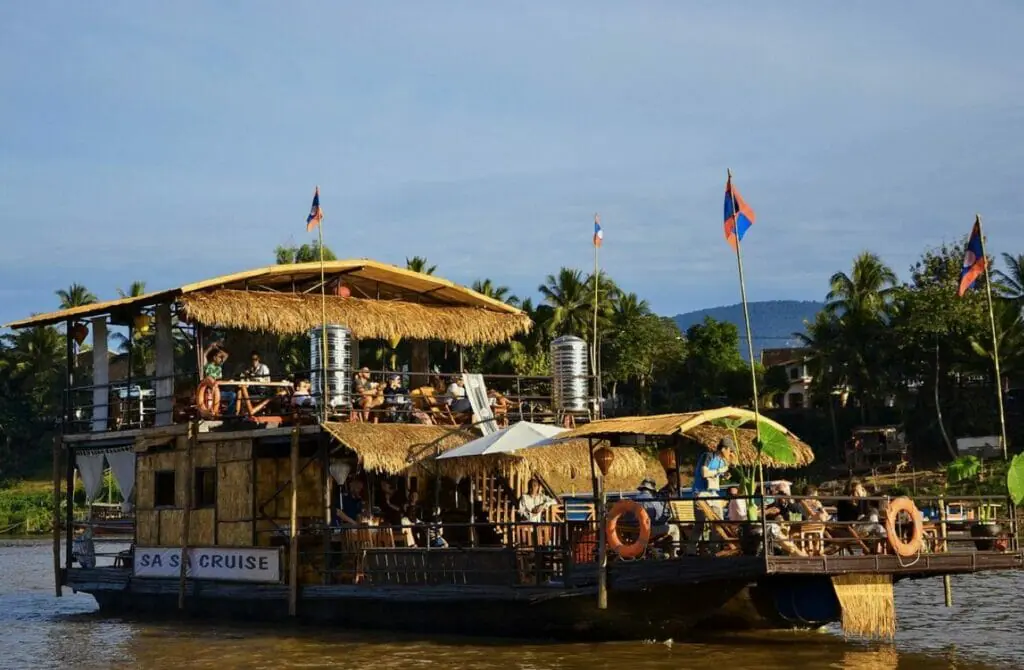 Cruising & Gay Saunas In Luang Prabang
The gay cruising scene in Luang Prabang isn't very active with the local population and the visiting tourists, partially due to several factors. First, there is no queer community that actively organizes regular events. If they do, it is more discrete than in other places in Asia because of Laos's traditional ways of life.
However, just because there is no scene doesn't mean you can't find some fun with dating apps where you may find a fellow gay friend passing through. But for a Lao city with a gay bar, your best bet is to check out Vientiane.
When exploring Gay Luang Prabang, there's more to life than just cocktails and beers. One aspect of the gay scene that many of us queens love are checking out the local gay saunas and cruising clubs.
Granted, Luang Prabang isn't quite as wild as Amsterdam, Barcelona, or Berlin, but these steamy venues still offer the perfect opportunity to meet new people, socialize, and engage in some hot and heavy action without swiping left or right. However, remember that these venues can differ in terms of vibe, patrons, and rules, so it's a good idea to be informed before you dive in.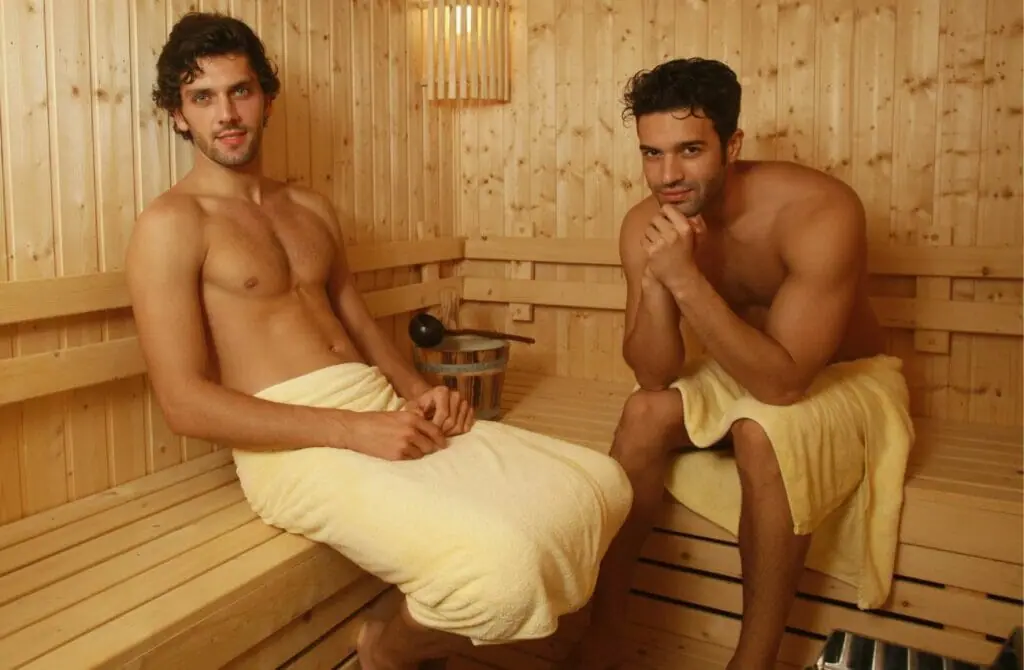 Gay saunas, sex clubs, and cruising have long been popular ways for queer men to meet and engage in sexual activity, particularly in countries where same-sex activity is not widely accepted or may even be illegal. In these places, gay saunas and cruising clubs provide a safe and discreet environment for queer men to explore their sexuality and connect with like-minded individuals.
Despite the rise of gay dating apps, many queer men still prefer the anonymity and physical connection that can be found in these spaces – so somewhat counter-intuitively, you might have a hotter experience here than you would at home.
We recommend checking out our guide to cruising for first-timers before you get started, which should give you the lowdown, and always practice safe sex. Keep in mind that local laws and customs regarding gay venues and sexual activity should be respected at all times. With some forethought and an open mind, visiting gay saunas and cruising clubs can be a thrilling and steamy part of your gay Luang Prabang adventure.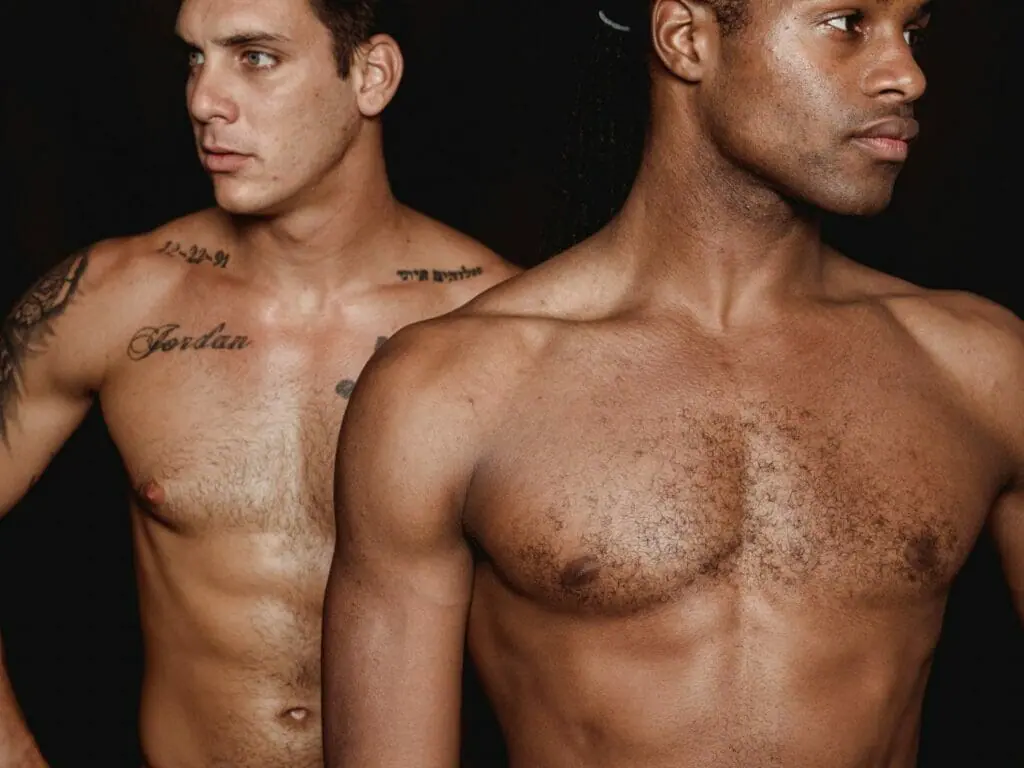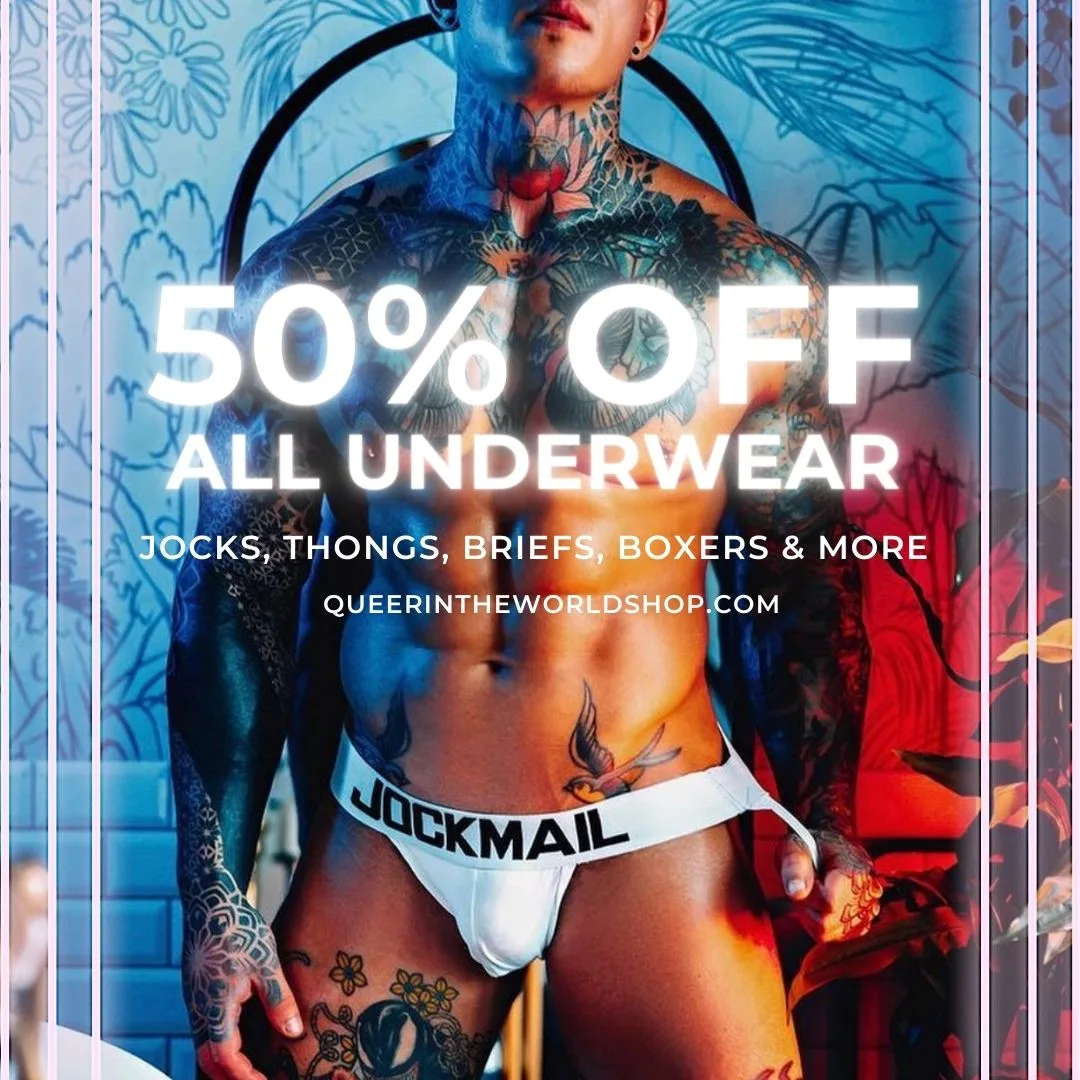 Gay Map Of Luang Prabang
Finding it hard to envisage where everything is in Luang Prabang? Hopefully, this queer-centric map helps where we have marked all the bars, clubs, parties, hotels, saunas, massages, and more will help you stay in the spot best suited to you!