Colombia is a country that is not only diversified in terms of climate, vegetation, wildlife, and attractions but also in terms of sexual orientations, as proven by its selection as the top LGBT tourist destination in South America by the World Travel Awards in 2018. And Bucaramanga, the capital and largest city of Colombia's Santander department, has a thriving gay community and nightlife, notably in the Calle and Carrera district. Bucaramanga is situated in the country's northern area and is well-known as the city of parks.
The progress of policies that promote inclusion and equality, such as the enactment of anti-discrimination legislation and gay marriage in Colombia, are some of the factors that have contributed to Colombia's status as one of the finest South American nations for LGBT tourism.
Other variables have also influenced Colombia's position in this area. When compared to other nations' legal systems, Colombia's framework for LGBT rights is regarded to be quite advanced. Marriage between persons of the same gender is legal and provides the couple with the same legal rights as marriage between people of different genders.
Gay Bucaramanga is a wonderful choice for visitors looking for a few days of relaxation. You may relax in one of the many parks or green spaces or learn more about this beautiful city's fascinating history and culture. The city's environment is cheerful and dynamic because the people are polite and welcoming.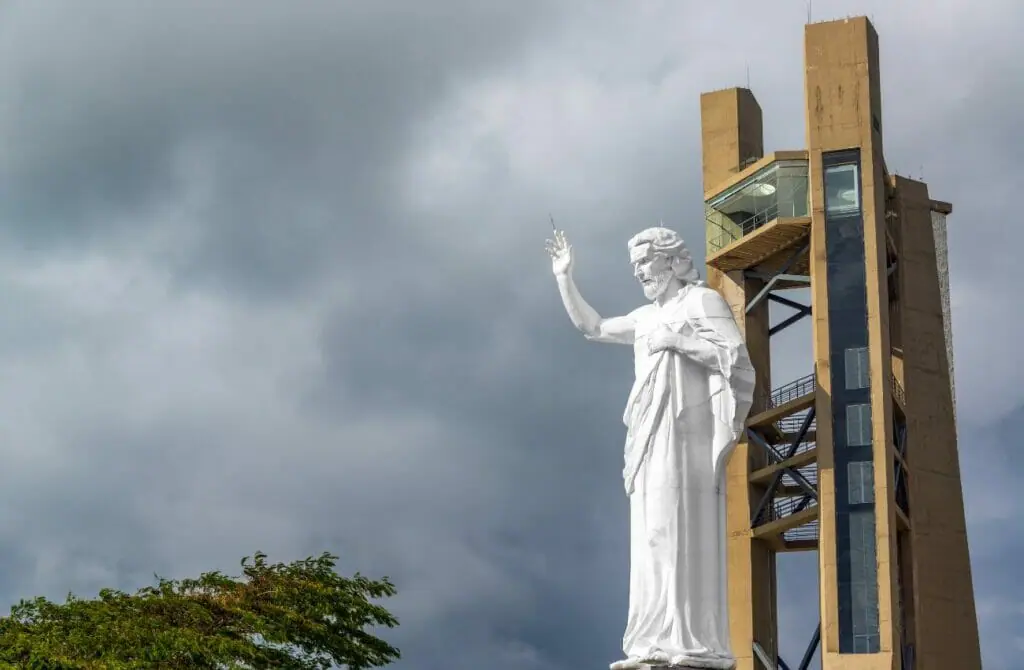 Bucaramanga has Colombia's lowest unemployment rate, the fifth-largest economy by GDP, and the ninth-largest population, with 681,130 people. The city is located on a meseta in the Colombian Andes' Oriental Cordillera, yet, most of the city's population lives on unstable terrain that slopes steeply from the Meseta. There are around 160 parks spread over the urban environment in the city.
Cruising is an exciting and unusual way to meet new people while enjoying some of the city's most off-the-beaten-path spots. Because the city has such vibrant gay nightlife, you may also have a fantastic time at any gay-friendly bars or clubs.
If going to a sauna alone does not appeal to you, it is always a good idea to accompany a friend or your gay partner to have a good time, as this will make the experience more delightful. Overall, a vacation to Bucaramanga promises an amazing experience for gay tourists.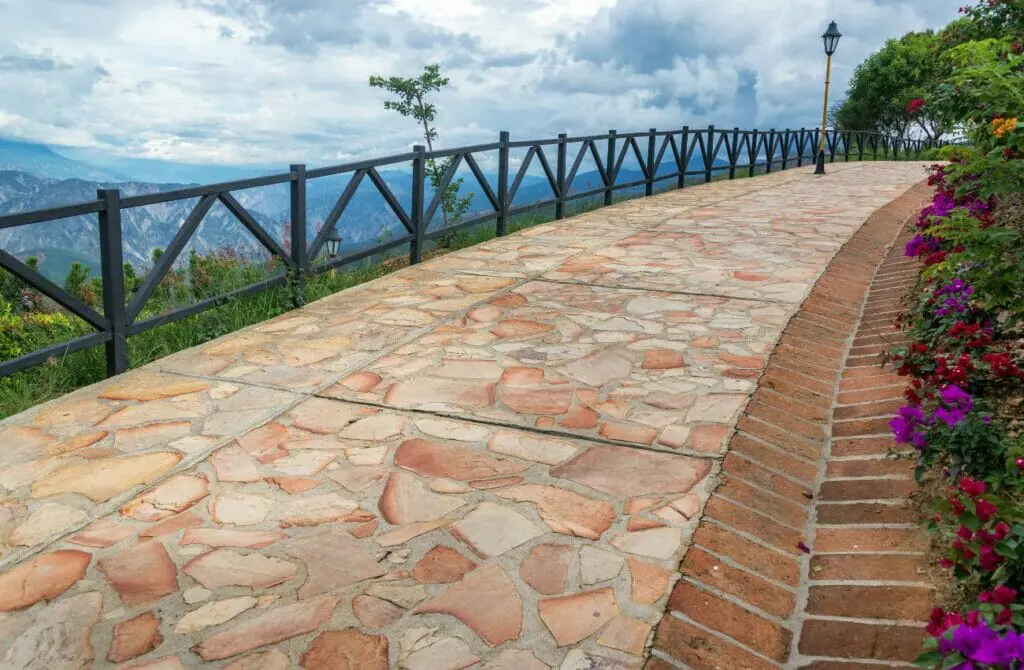 Attractions in Gay Bucaramanga, Colombia
Welcome to Gay Bucaramanga, darling! While the city may not be the most welcoming to the queer community, fear not! There are still plenty of fabulous things for you to do while keeping things low-key. First and foremost, you must visit some of the city's most iconic landmarks and attractions, dahling!
Take in history and culture by visiting museums, art galleries, and historical monuments. And don't forget to marvel at the stunning architecture, explore parks and gardens, and indulge in the local cuisine. But that's not all, darling! Gay or straight, there's always something to do in Gay Bucaramanga.
Immerse yourself in the local culture by attending cultural events like festivals, concerts, and shows. Trust us; there's always something fun and exciting happening in this fabulous city. Remember, discretion is key in a city that's not always welcoming to our fabulous community. So, keep it lowkey and enjoy all the wonderful things Gay Bucaramanga has to offer!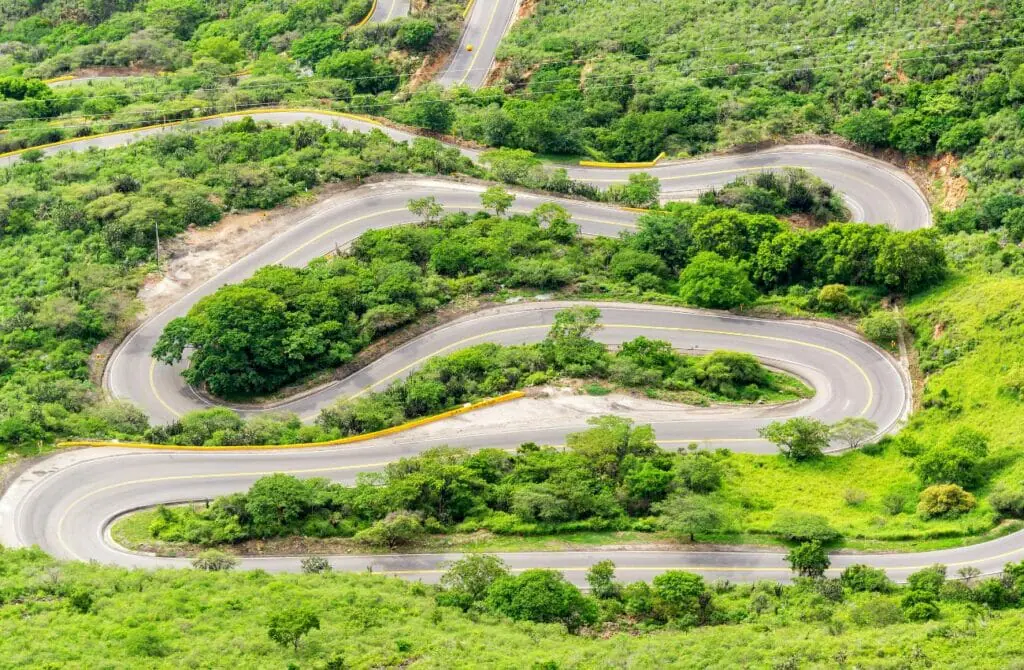 Bucaramanga is a great starting point for trips to the nearby national park, colloquially known as "Panachi," which offers a broad range of outdoor activities. The park has lush landscapes, a breathtaking canyon, and the undulating slopes of the Andes Mountains. Visitors may enjoy breathtaking canyon views by riding one of the world's longest aerial cable cars, which is open to the public.
Rafting, fishing, hiking, climbing, paragliding, kayaking, camping, and spelunking are all popular activities here. You may relax at the park at the mountain's crest, hire a dune buggy, and explore the various monuments and viewpoints. There's a water park, ziplines, an extreme swing, and even an ostrich farm if that's something you've always wanted to do.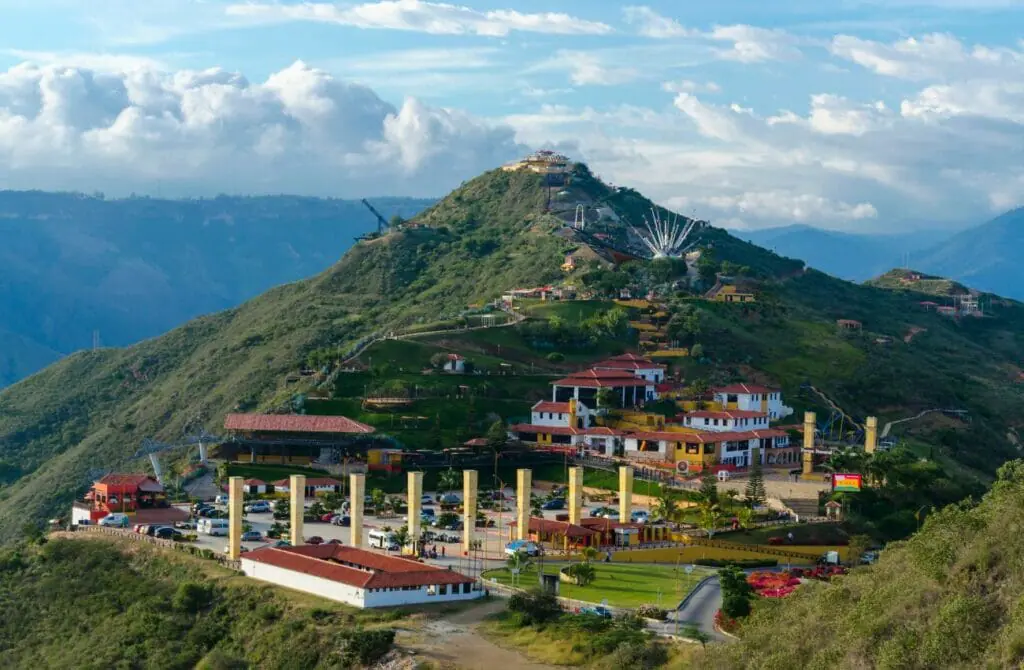 A delightful tiny colonial town approximately 15 minutes outside of Bucaramanga may be discovered. This village is perfect for taking photographs, relaxing, and strolling around the central plaza. The existence of cobblestone pathways, well-preserved whitewashed buildings, and horse carriages demonstrates that it was the earliest Spanish hamlet in the Santander region and that it was founded in 1631.
There is a malecón, a waterfront promenade, beautiful churches, little stone bridges, and shaded cafes. If you visit Girón, which is a beautiful region to visit, you may indulge in local specialties like fritanga or relax outside with some raspados (sweet-flavored shaved ice).
Mercado Central
Bucaramanga's central market is well-organized, and it's worth the trip to browse the food, shoes, flowers, apparel, and Santandereana handicrafts.
While conversing with the friendly locals, check out the avocados nearly half the size of your head and the freshly butchered meats. The food court on the fourth floor of the building serves a nutritious and fairly priced lunch. You may enjoy a variety of regional foods such as empanadas, caldo, fruit drinks, grilled meats, and more.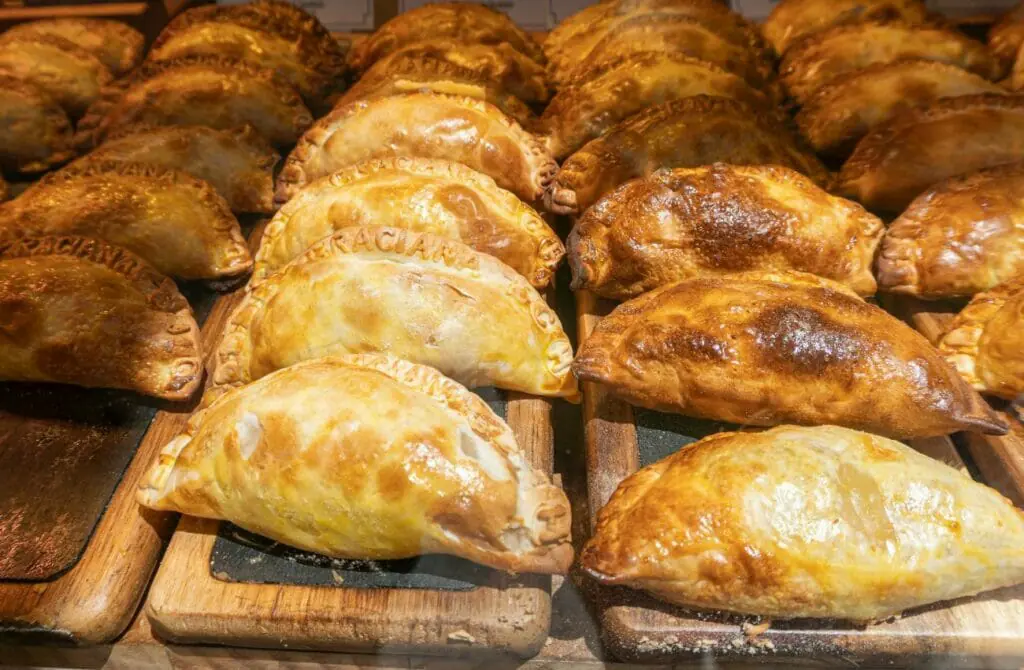 Museo Casa De Bolívar
You can visit the Casa de Bolivar in this otherwise modern metropolis to learn about the city's rich history and see specimens of colonial architecture.
This house, built in the 1700s, is supposed to have been the home of the great Simón Bolivar for a few months when he lived in Bucaramanga.
Not only will you learn about the roots of Colombia but also about the history of "El Libertador." A part of the house has been transformed into a museum with over 4,000 objects of art and antiquities on display, as well as a public library.
Catedral De La Sagrada Familia
The Sagrada Familia Cathedral, situated on the outskirts of Parque Santander, is often regarded as the most beautiful religious monument in the city. Although the original concept for the chapel was created in 1895, construction and additions were still ongoing as the twentieth century drew to a conclusion.
The building's two white towers and the yellow and green dome at the rear, which reflect the colors of the city's flag, are instantly identifiable.
The inside is equally impressive, with a Carrara marble altar, religious artwork, stucco and metal ceilings, and other architectural elements. The ceramic dome was handcrafted in Mexico, and a group of creative artists created the stained glass windows. When the cathedral is lit at night, the majestic façade sparkles even brighter.
Floridablanca
Floridablanca lies only southwest of Bucaramanga, yet it is still considered part of the city's metropolitan region. This makes visiting Floridablanca a nice escape from the city center's hustle and bustle. The Christ monument, which stands at the highest point in Colombia, may be seen on Cerro El Santisimo.
The area has been turned into a kind of natural park, with walking paths, waterfalls, and a cable car that takes tourists to the highest point in the area, where they may enjoy amazing views of the city below.
In addition, the Piedra del Sol, a large rock with ancient Guane carvings in the shape of spirals and circles, is located in this region. These sculptures are almost a thousand years old. Obleas is a great place to acquire ice cream or a traditional Colombian dessert since it has many food and beverage options. Furthermore, this is a fantastic site to visit.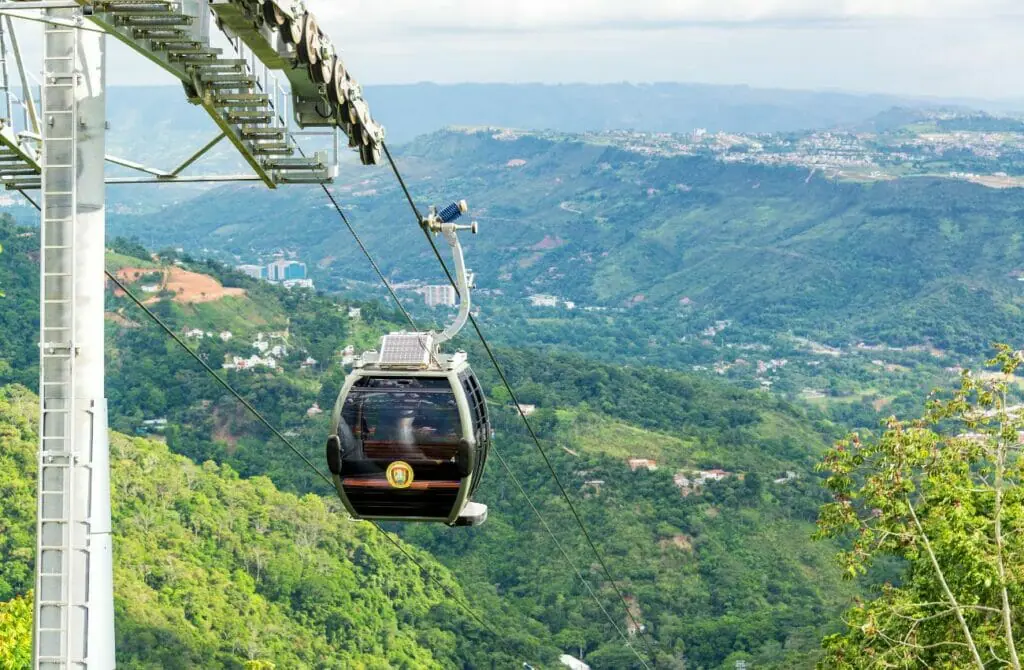 Parque Del Agua
You may spend the day with your family at Parque del Agua, enjoying some exercise and taking in the views and sounds of nature in the city. The park has peaceful walking paths through the woods, waterfalls, ponds, and various animals.
You'll see a diverse range of vegetation and animals, including turtles, birds, and fish that you may feed, as well as tropical plants, trees, and flowers. You are welcome to roam about, read, or relax here at your leisure, and admission is relatively affordable (and even waived on some days).
There is a light show in the evening, and many people come in December since the Christmas decorations are supposed to be particularly impressive.
La Mesa De Los Santos
The little community of Mesa de los Santos may now be reached from Chicamocha National Park by cable car. Mesa de los Santos is located inside Chicamocha National Park. Many locals have farms or country cottages in this area, making it a popular weekend destination for those living in Bucaramanga due to its proximity to the city (just about 40 minutes away) and its somewhat more comfortable temperature.
A coffee farm called Café Mesa de los Santos welcomes guests and provides them with guided tours and a small museum that explains how coffee is grown.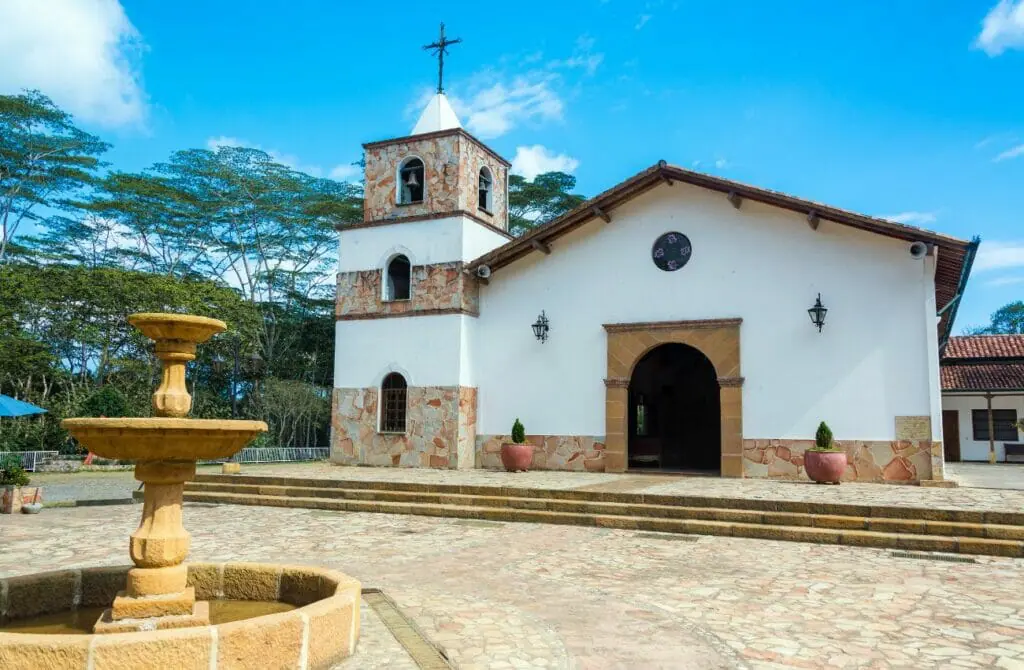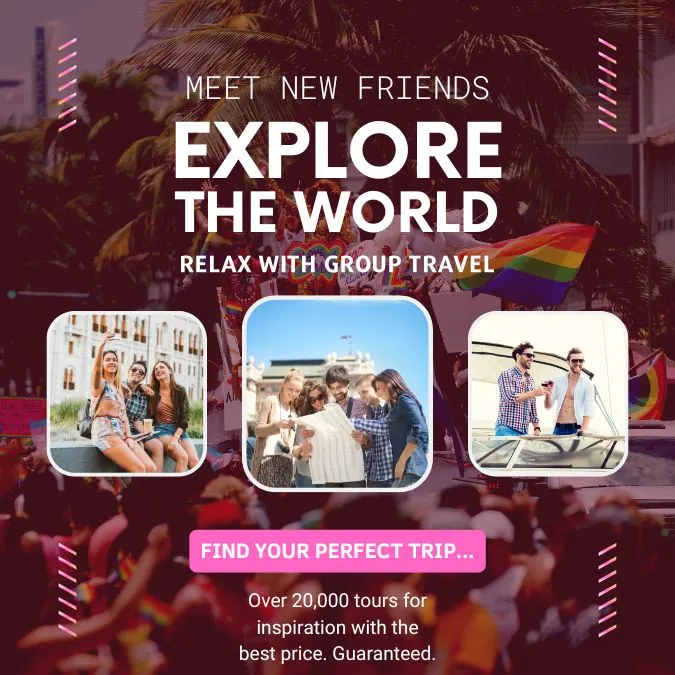 Gay-Friendly and Gay Hotels in Bucaramanga, Colombia
Oh, honey, let me tell you about being fabulous and feeling welcome at these hotels in Bucaramanga! Don't worry about other hotels that might not be as accepting; these gems are committed to being LGBTQ+ friendly and making sure that all guests feel like they belong.
Being gay-friendly isn't just about waving a rainbow flag or using the right pronouns; it's about creating a safe and inclusive space for all guests. From non-discrimination policies to providing resources for LGBTQ+ travelers, these hotels go above and beyond to make sure that you feel welcomed and supported. And honey, they don't stop there!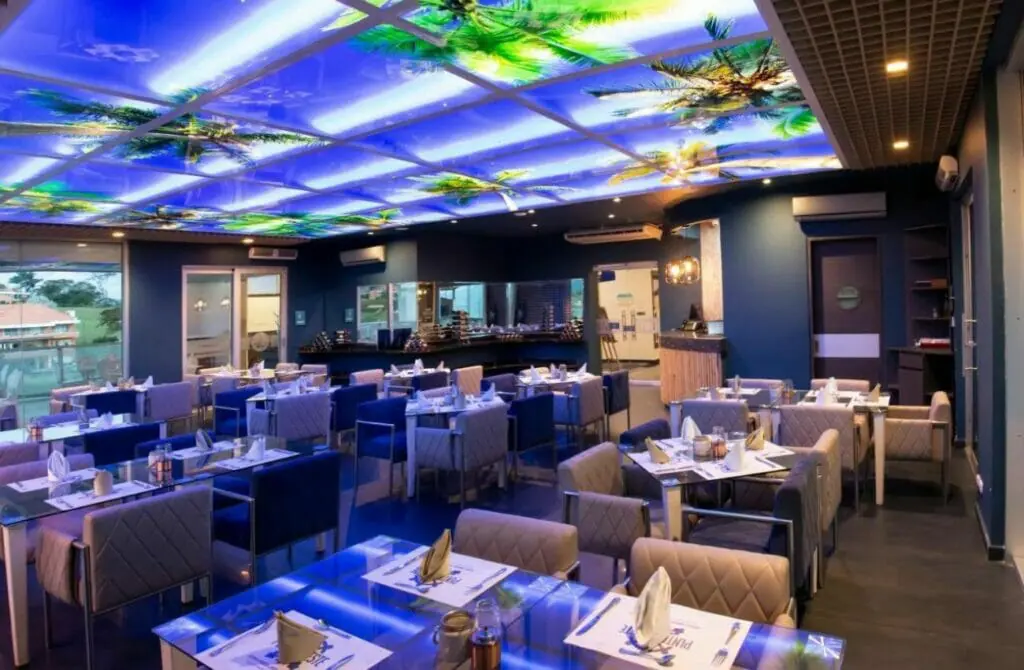 Some of these gay-friendly accommodations have extra amenities and literature about local LGBTQ+ events and resources. Plus, they might even be located in an area that's known for being LGBTQ+ friendly. Now, let me tell you about these fabulous hotels in Bucaramanga.
While there aren't any specifically gay hotels or resorts, these are the crème de la crème of gay-friendly accommodations. And if these don't tickle your fancy, don't worry; there are hundreds of other options in Bucaramanga to fit your budget and needs. So pack your bags, put on your most fabulous outfit, and get ready to feel welcome and accepted at these gay-friendly hotels in Bucaramanga!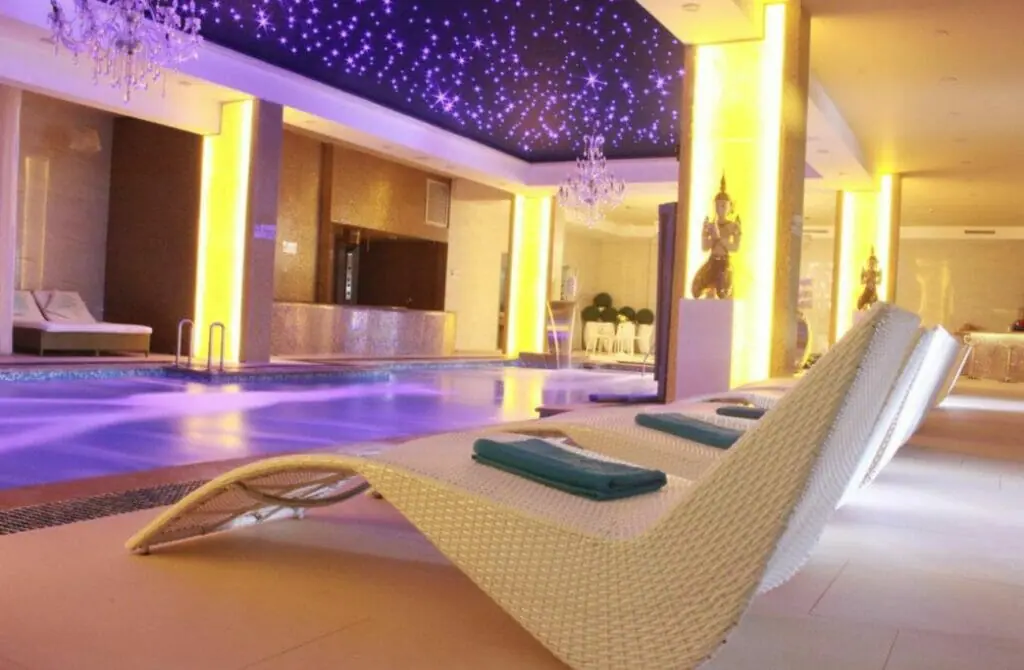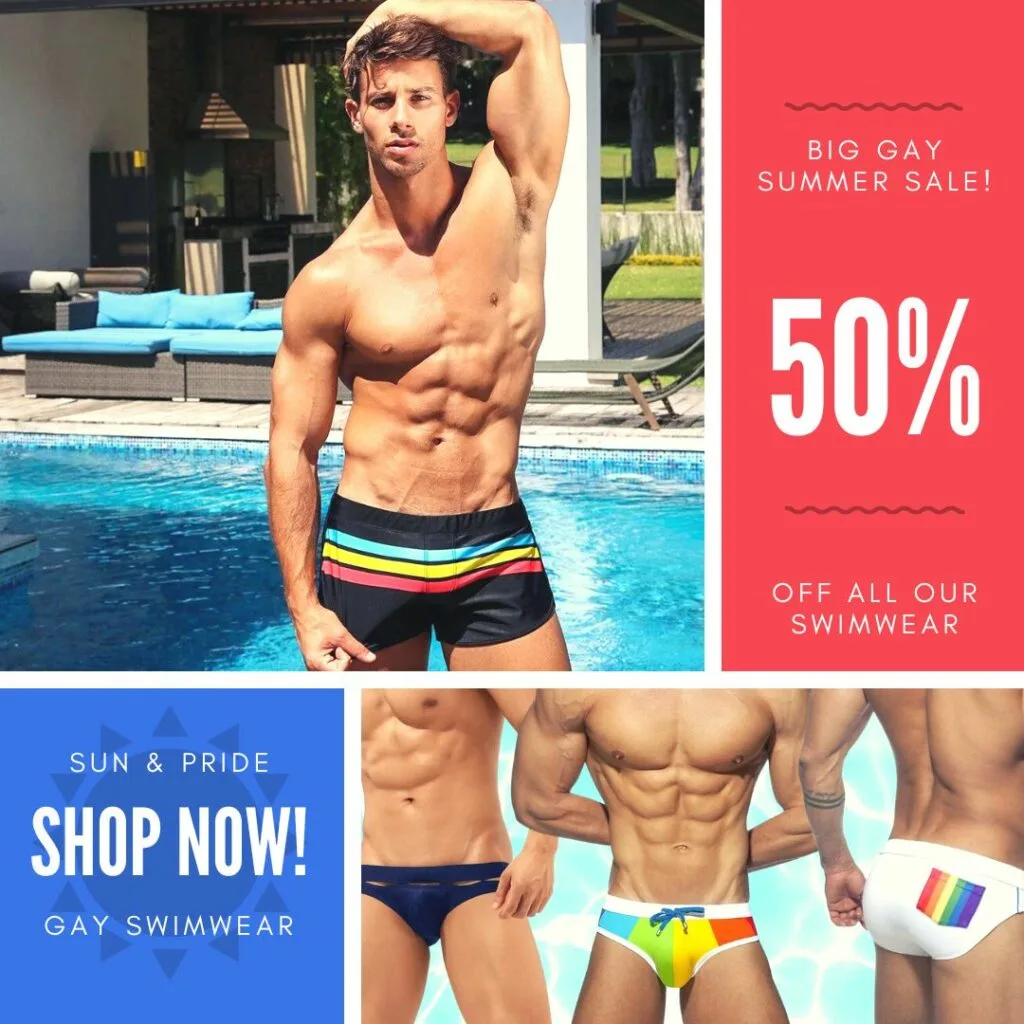 Punta Diamante Premium Hotel ☆☆☆☆☆
The Hotel Punta Diamante Resort & Spa in Bucaramanga offers top-notch lodging services. Guests may enjoy the resort's outdoor pool and hot tub. The hotel features a spa facility for children and an adult treatment center. Guests may also drink at the bar or eat at one of the six restaurants. There is a free WiFi connection available. Every morning, a complimentary breakfast is served.
Each accommodation at the Hotel Punta Diamante Resort & Spa has a flat-screen television. Some of the rooms provide views of the city or the lake. Each of the rooms has its private bathroom.
Guests can relax in the garden, shop at the convenience store, or work in the fitness facility. The front desk is operated around the clock to help guests better meet their information requirements. Golfing, mountain biking, and hiking are just a few activities available on the property and in the surrounding region.
Punta Diamante Resort & Spa Hotel guests have access to free parking as well as meeting and event facilities. The Hotel Punta Diamante Resort & Spa is 25 kilometers from the Via del Teleferico, and the hotel is also 25 kilometers from the Via del Teleferico. The nearest airport is Yarigüies Airport, which is approximately 80 kilometers from Hotel Punta Diamante Resort & Spa.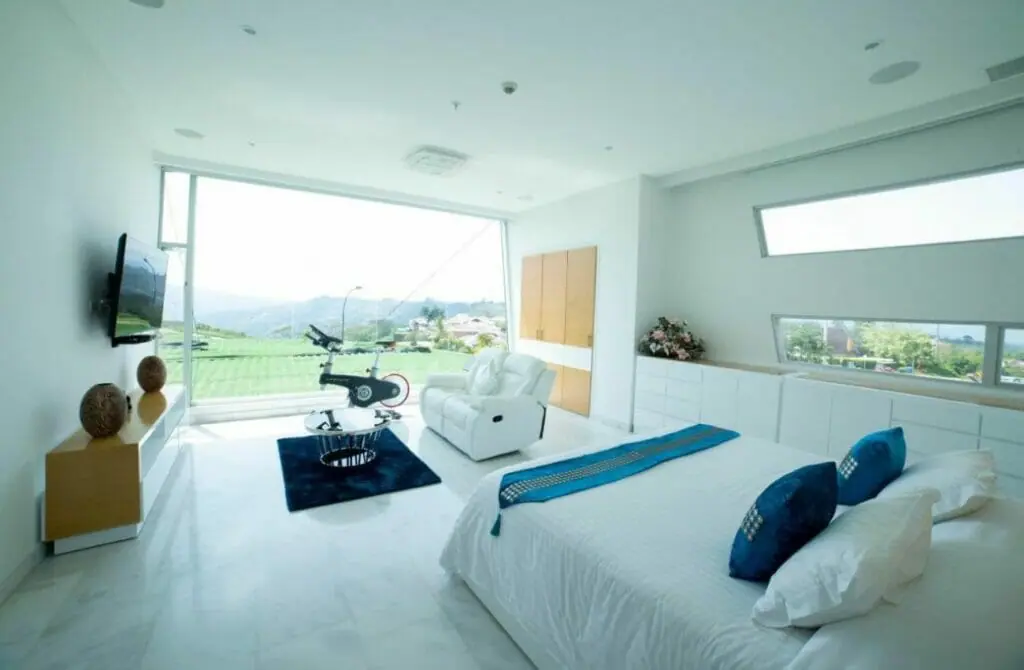 Hotel Dann Carlton Bucaramanga ☆☆☆☆☆
This 5-star hotel in Bucaramanga, Colombia, offers a setting where excellent taste, elegance, and comfort may combine to produce a truly unforgettable experience. The hotel's modern architecture and decor enable you to enjoy its reputation as an exceptional institution in the most coveted location in the city.
The five-star Hotel Dann Carlton is located in the city's core in Santander's upscale Bucaramanga area. It boasts magnificent rooms and stunning city views from its rooftop pool and sun terrace.
The rooms of the Hotel Dann Carlton Bucaramanga are extremely spacious, with air conditioning and French-style windows. The historic décor of the hotel may be seen throughout. The suites include a separate living room, lovely city views, and king-size beds. There is free WiFi available in the neighborhood.
Guests staying at the Hotel Dann Carlton may have a formal dinner at Brazzas Steak House or a casual meal at the City View Restaurant on the hotel's rooftop. The hotel also has a lobby bar and a breakfast buffet accessible daily. The hotel is 7 kilometers from the Palonegro Airport, and the Forth Stage and La Quinta Shopping Centers are also within walking distance. There is no extra charge for parking on the grounds.
Hotel Ventura is a 4-star establishment in Bucaramanga. Acualago Water Park is 5.3 kilometers distant, while the Cenfer Convention Centre is 16 kilometers away. The four-star hotel has a restaurant and rooms with air conditioning, free WiFi, and private bathrooms. The hostel provides room service, has a front desk that is open 24 hours a day, and will book tours for visitors.
The hotel's rooms have a wardrobe. Every room at the Hotel Ventura has a desk and a flat-screen TV, and some even have a balcony. Each of the hotel's rooms includes bed linen and bath towels.
Guests at the resort may start their day with a breakfast buffet, breakfast à la carte, or a continental breakfast. Chicamocha Water Park and Chicamocha National Park are 49 kilometers from Hotel Ventura. The two attractions are the same distance apart. The nearest airport is Palonegro International Airport, which is situated 23 kilometers from the hotel.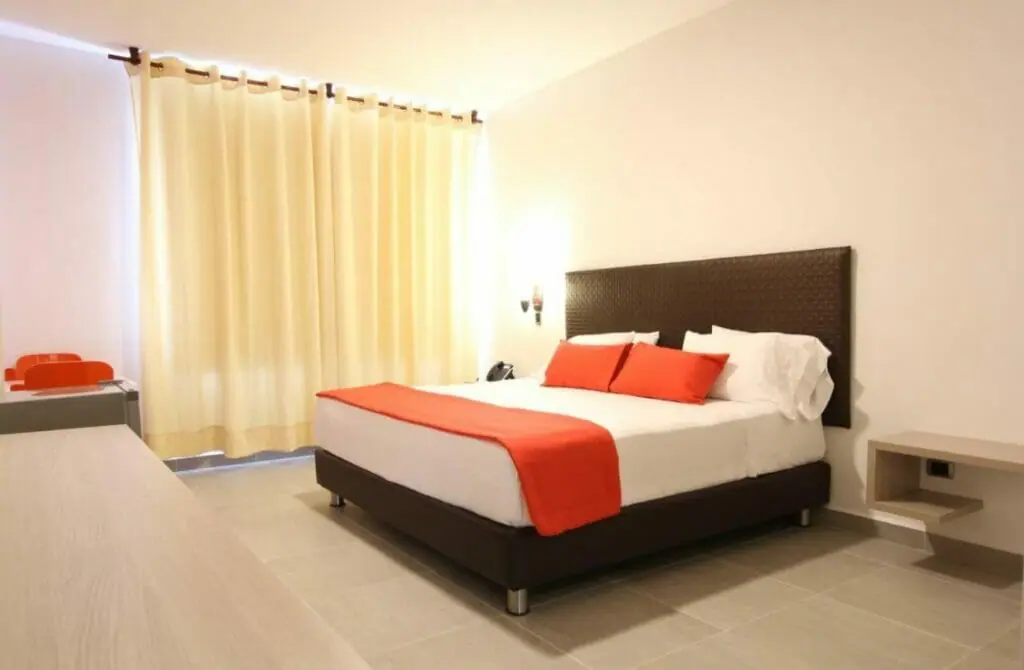 Xavi Hostel is a homey proposal dedicated to providing the best services in the tourism sector in the city of Bucaramanga, with the participation of qualified personnel, providing hospitality, attention, and excellent services to tourists who visit the hostel from all over Colombia and the world, projecting themselves with quality and continuous improvement. Xavi Hostel is committed to delivering the finest tourist services in Bucaramanga with the help of skilled staff.
The property is located in Bucaramanga, 7.7 kilometers from Acualago Water Park and 10 kilometers from the CENFER Convention Center. The hostel's surroundings include a variety of well-known sights, such as the Consulate of Spain in Bucaramanga, San Alonso, and Sotomayor.
A closet is provided in each of the hostel's rooms. They supply bed linen and towels in all their guest rooms at Xavi Hostel. In addition to a restaurant, a front desk that is operated around the clock, and a shared kitchen, this resort provides free WiFi throughout the whole building. The hotel offers room service and a storage area for guests' possessions.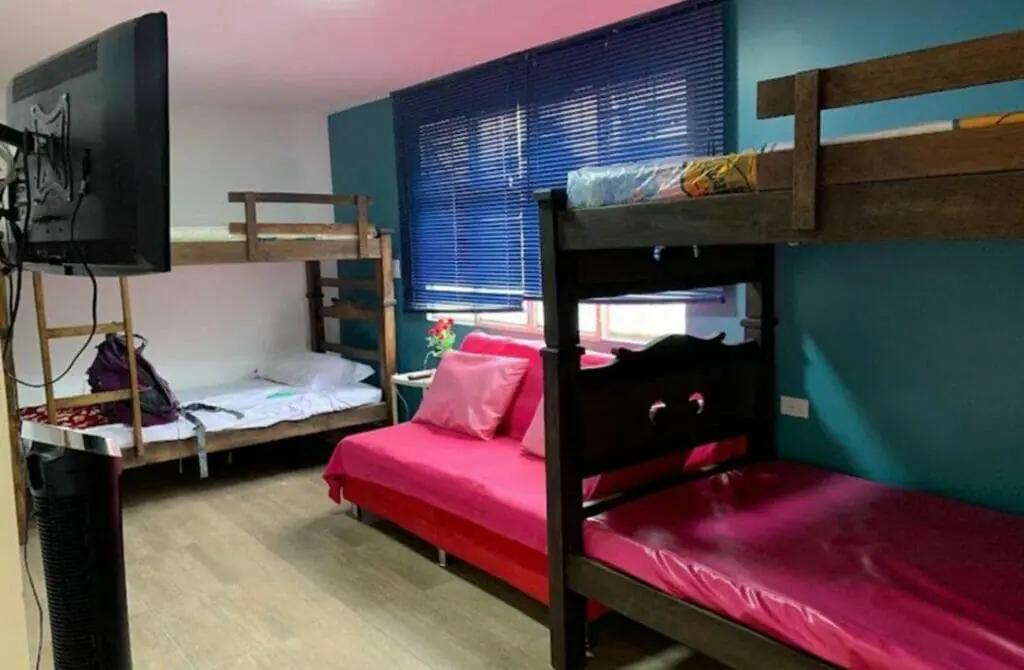 Gay Nightlife in Bucaramanga, Colombia
Darling, let's talk about exploring the queer nightlife in Gay Bucaramanga, shall we? It's true this city might not be the most welcoming to our fabulous community but fear not! Being gay is perfectly legal here; remember to err on the side of caution when outside of queer-friendly spaces.
But let's focus on the fun, shall we? Exploring gay nightlife can be one of the most thrilling and enriching experiences while on the go. From dancing up a storm at a gay club to sipping cocktails and rubbing elbows with the locals at a gay-friendly bar, you'll have a chance to immerse yourself in the local culture and make memories that will last a lifetime.
And darling, we've got you covered with the best gay and gay-friendly spots in town. So don't be shy; step out of your comfort zone and explore the queer nightlife in Gay Bucaramanga. Trust us; it'll be worth it!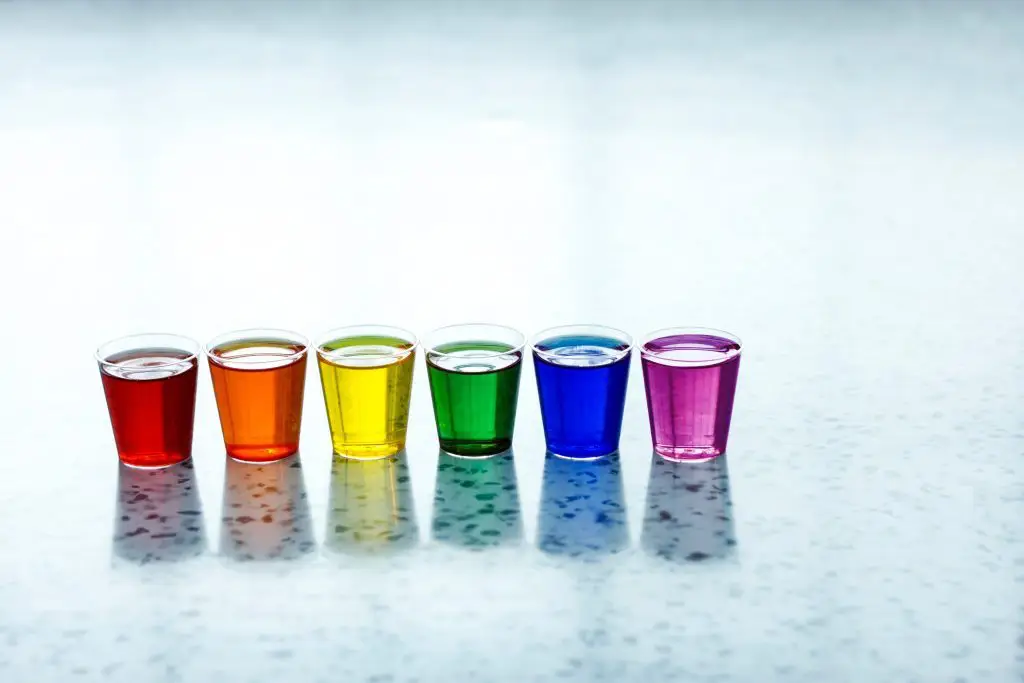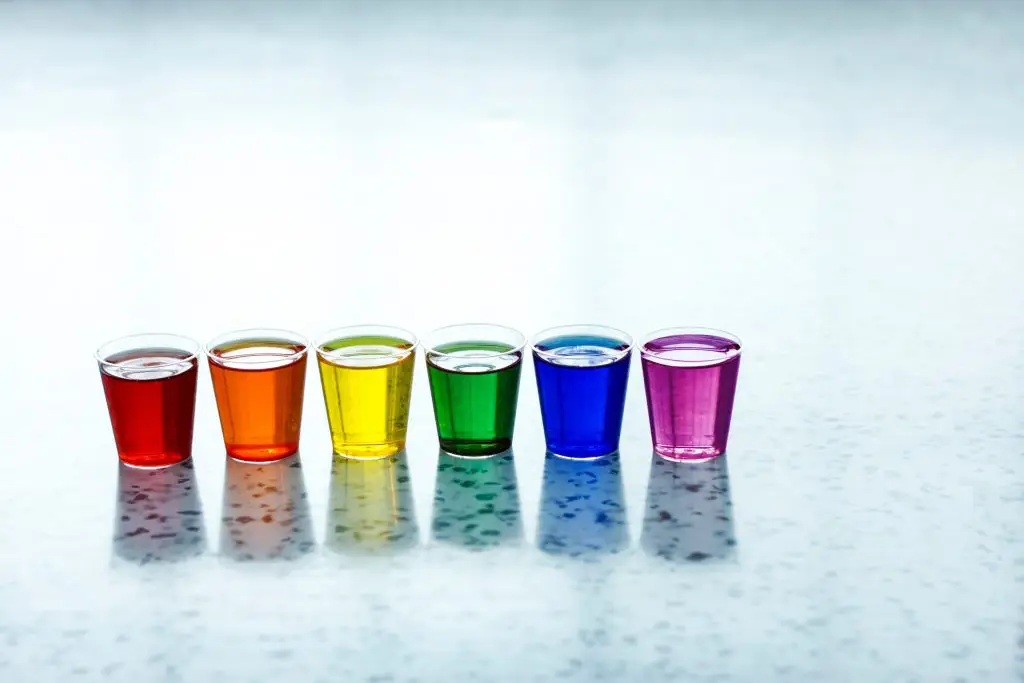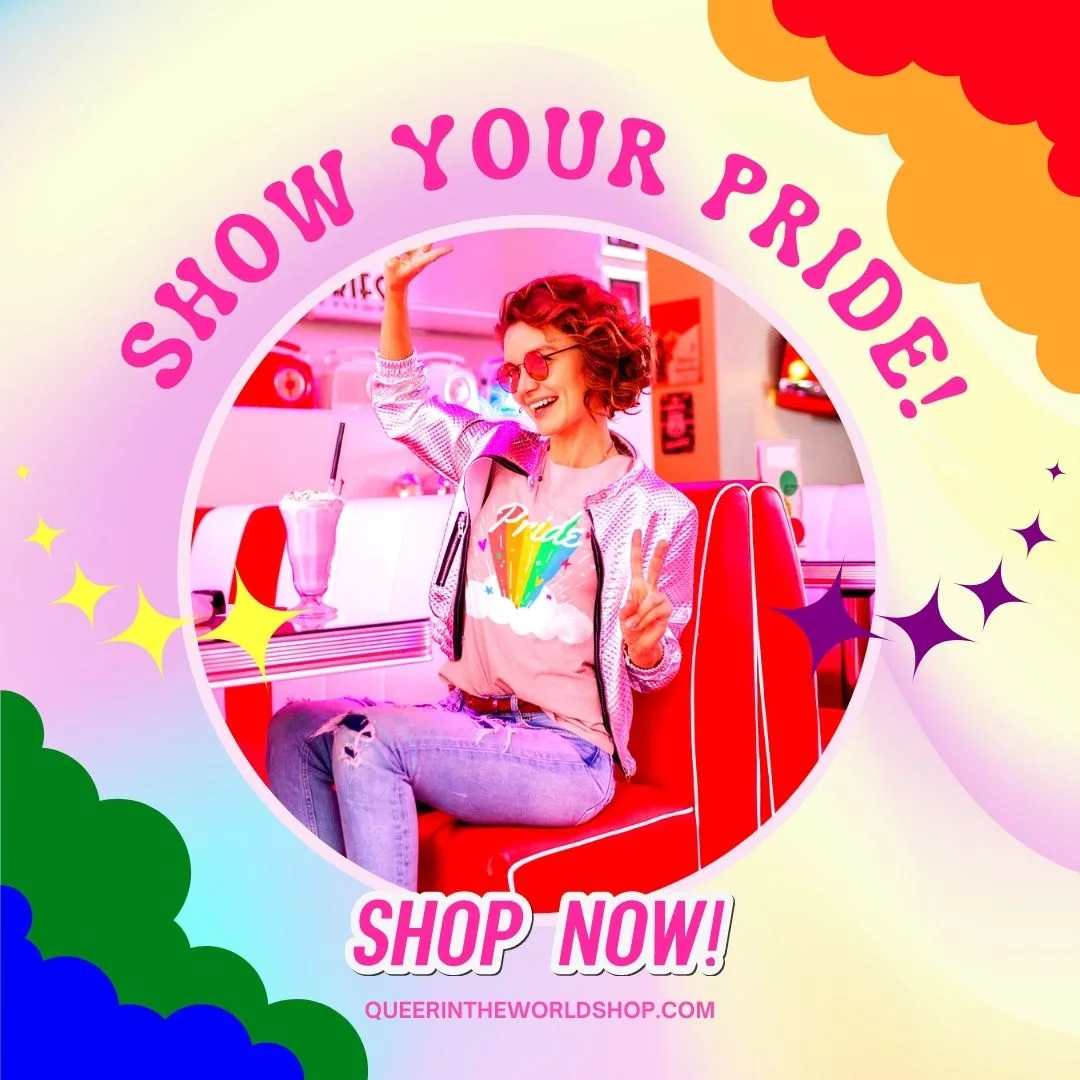 The Municipal – Musica Viva bar features live band performances and DJ sets focusing on alternative and new music. Their nights include a broad range of musical styles, including funk and rock, as well as hip-hop, Latin, and electronic music. This assures an energetic flow to the evening, which everybody may enjoy with a delicious drink or a conventional beer.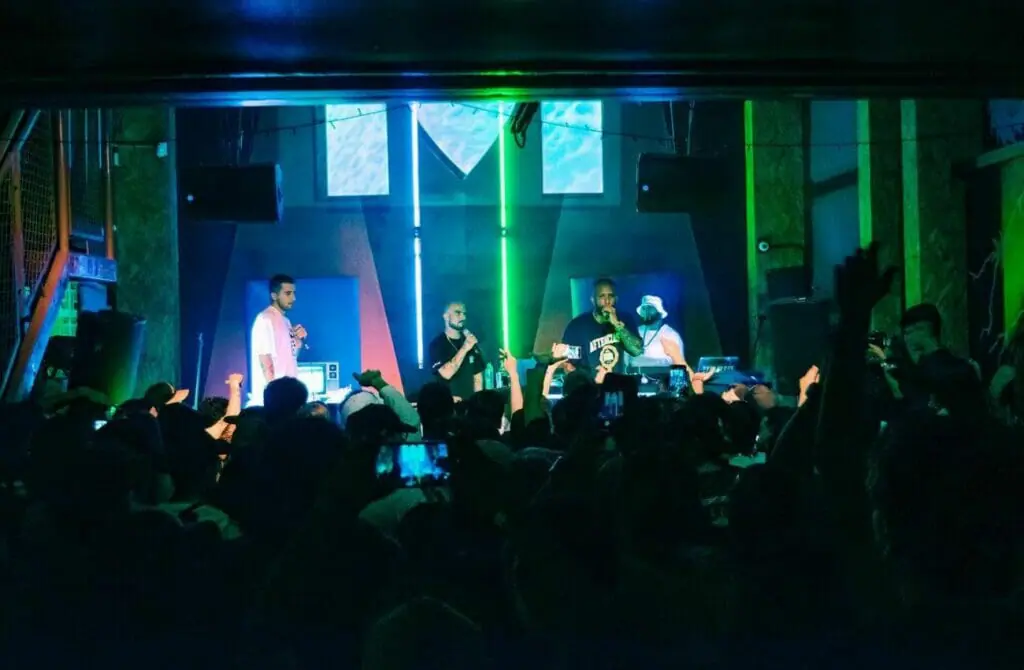 Vintrash is a Bucaramanga bar with an upcycling design concept and many ambients focusing on Latin, indie, and electronic music. It is one of the most well-known pubs in the neighborhood, and people come here all night to eat, dance, and have a wonderful time.
Matildelina is a large tavern in Bucaramanga that focuses on holding live performances by well-known performers from the surrounding region and local area regularly. The venue's large dance floor and reasonably priced drinks make it ideal for a lively night out, with the crowd dancing into the early morning. This pub is open only on Thursdays, Fridays, and Saturdays (9 pm – 3 am).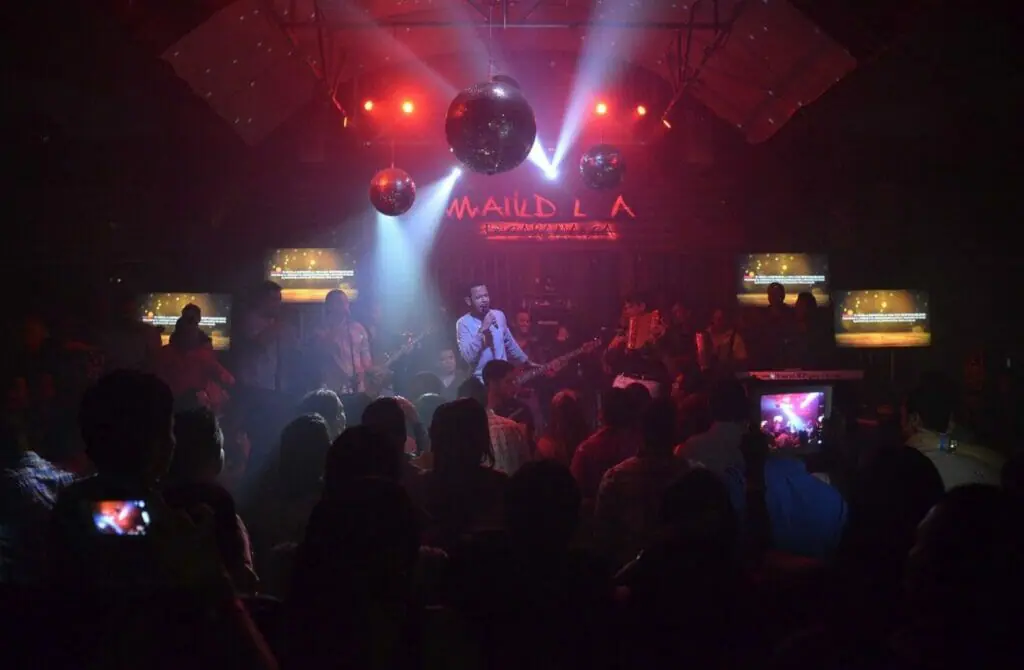 Ayenda 1501 Metropolitana Plaza
The Hotel Metropolitana Plaza is located in Bucaramanga, approximately 500 meters from the Bucaramanga Transport Terminal, and it has a restaurant on the hotel's rooftop. The property may be accessed by automobile within 5 minutes from Giron and 15 minutes from Palonegro International Airport.
This is a hotel with a bar that serves drinks. It features free WiFi, a nicely kept garden, and a front desk that is open 24 hours a day. Driving to the Bucaramanga Airport takes somewhat more than 30 minutes. The bar serves a variety of wines and odd beverages, while the restaurant focuses on regional cuisine.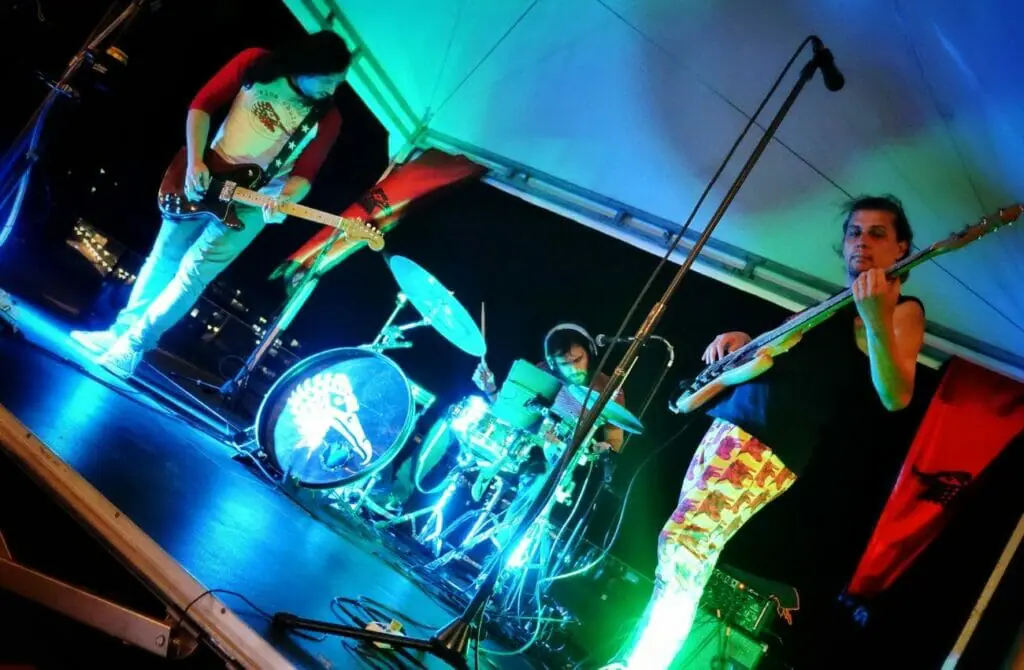 Cool Coffee Spots in Bucaramanga
Bucaramanga has a broad range of cafés selling great drinks, so you can easily satisfy your coffee need. The following is a list of some of the top coffee-selling businesses in Bucaramanga:
You should not miss out on visiting this fantastic coffee shop in Bucaramanga. It is open from 7:30 am to 6:30 pm, Monday through Saturday, and its location is Pasaje Santander Calle. Customers may expect them to respond quickly. In addition to coffee-based drinks, they also serve juices, pastries, and sandwiches. Just make sure you ask for the available combination on that particular day.
The cafeteria is open every day of the week, including holidays, from Monday to Sunday. They make it a point to give all their customers high-quality coffee at a reasonable price. The great attention to detail, as well as the overall tone, are both incredibly nice. Because it provides a co-working atmosphere, it is often regarded as the best place to have a specialty coffee while speaking with friends or working remotely.
El Café de Enrique is a fantastic coffee establishment that provides delicious coffee. It is located in the Colombian city of Bucaramanga and serves consumers from all over the globe. The ambiance is fantastic, and the meal and the selection of shakes and coffee are excellent.
The best aspect is that they pay special attention to you, making you feel like you are in your own home. This restaurant provides delicious meals every Saturday and has outstanding live music performances.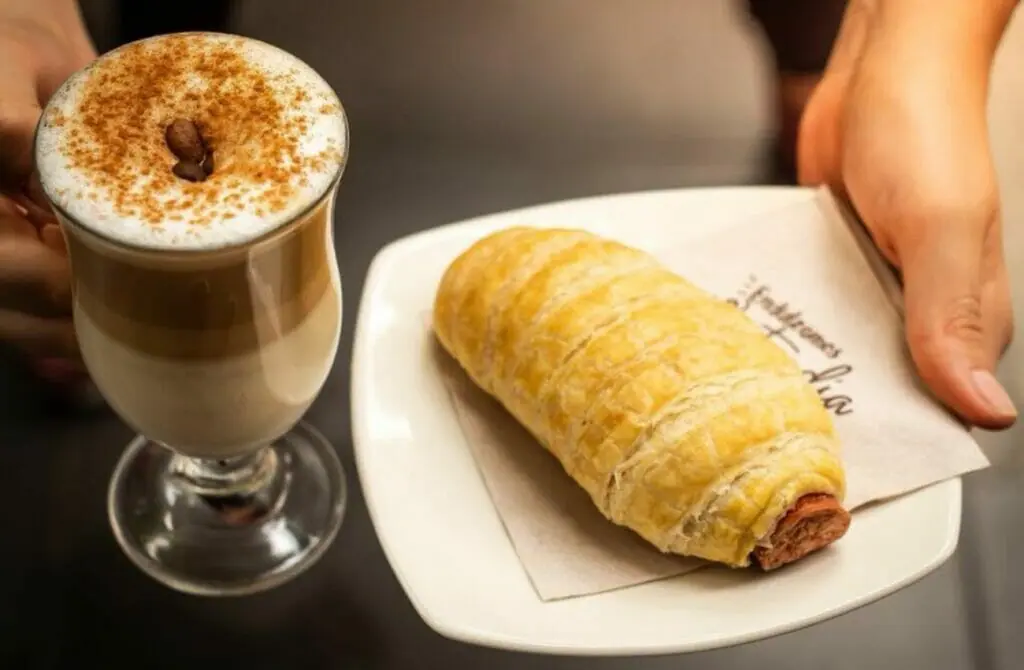 LGBT Rights in Bucaramanga, Colombia
Colombia's rights for lesbians, homosexuals, bisexuals, and transgender individuals are among the most advanced in the Americas and the globe. Since legalizing consensual gay conduct in 1981, these rights have grown dramatically. Colombia is one of the most progressive nations in the world regarding LGBT rights protection.
Between February 2007 and April 2008, the Constitutional Court issued three judgments granting registered same-sex couples equal rights to pensions, social security, and property as registered heterosexual couples. These determinations were made in 2007 and 2008. These rulings were made throughout February and April of 2007.
The Colombian Congress passed legislation in 2011 making discrimination based on sexual orientation unlawful. On April 28, 2016, Colombia's Constitutional Court recognized marriage between persons of the same sexual orientation, becoming Colombia the fourth nation in South America to do so.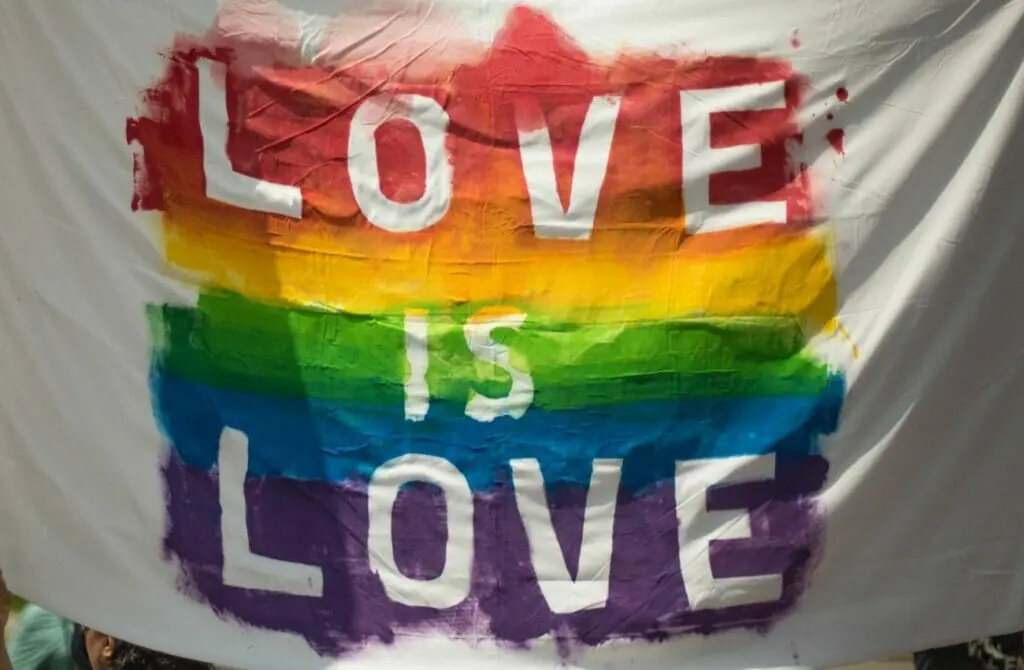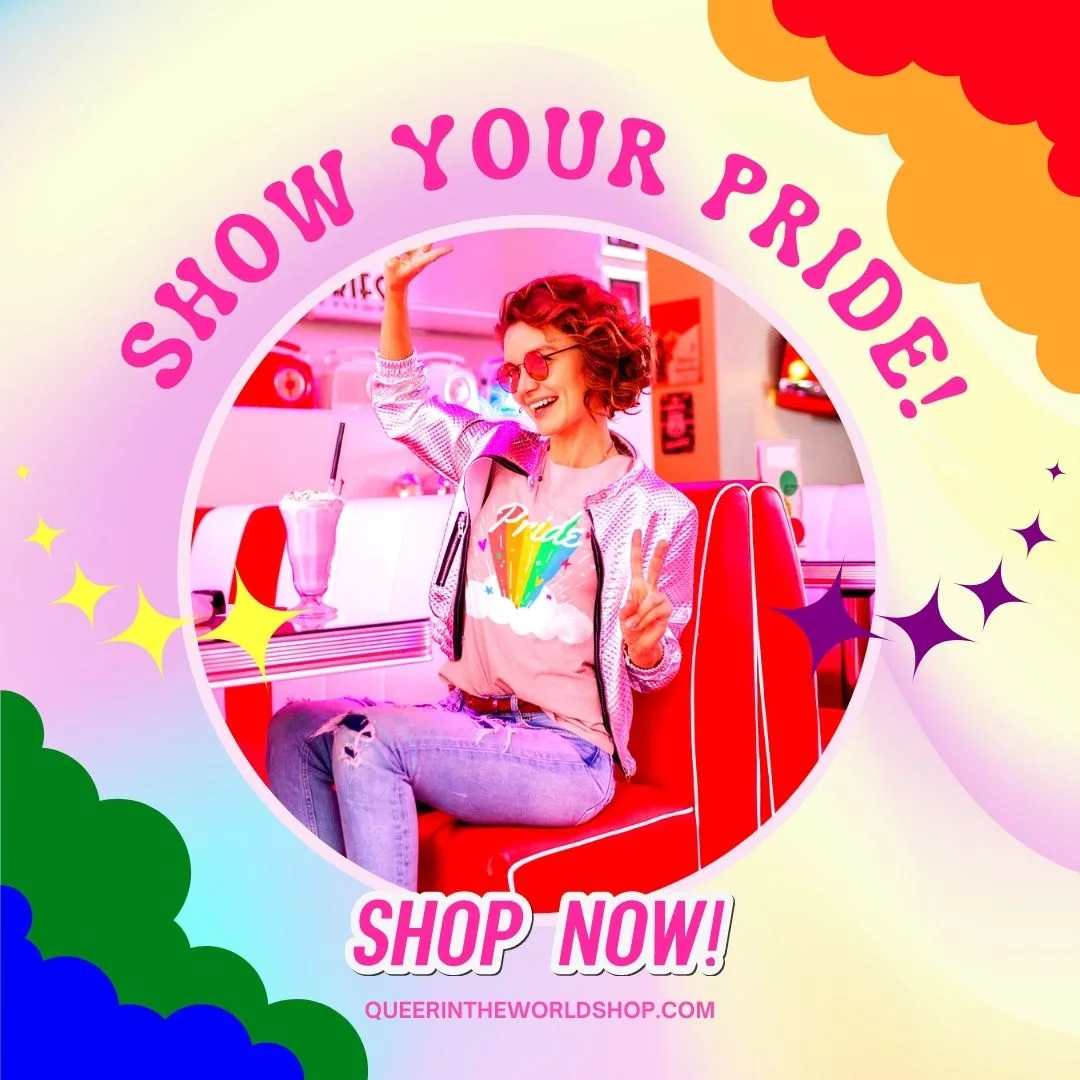 Cruising & Gay Saunas in Bucaramanga, Colombia
In Colombia, saunas are often used as meeting places for gay males to converse and socialize. They offer a secure environment for gay men to interact and indulge in more casual sexual relationships. In Colombia, saunas range from those that meet European standards to those that are in such disrepair that clients often cross their fingers and hope they do not get an infectious sickness.
The gay saunas in Bucaramanga are open until late at night, so if you're in town for a holiday and want to try something new, you can usually conclude the day in one of the saunas. Club de Tobi Medellin is one of the gay saunas near Bucaramanga.
The majority of well-known saunas provide a calming, modern, and youthful atmosphere replete with foam spa labyrinths, bars, and even parties and theme days featuring some of the world's most renowned adult entertainers.
There are currently a lot of great gay saunas available, each catering to a certain set of demands and providing amenities such as private rooms, steam baths, swimming pools, Jacuzzi tubs, and a range of other amenities that anybody would appreciate. The most beneficial aspect of visiting gay saunas is the chance to meet other lovely people who are concerned about their overall health and take care of themselves.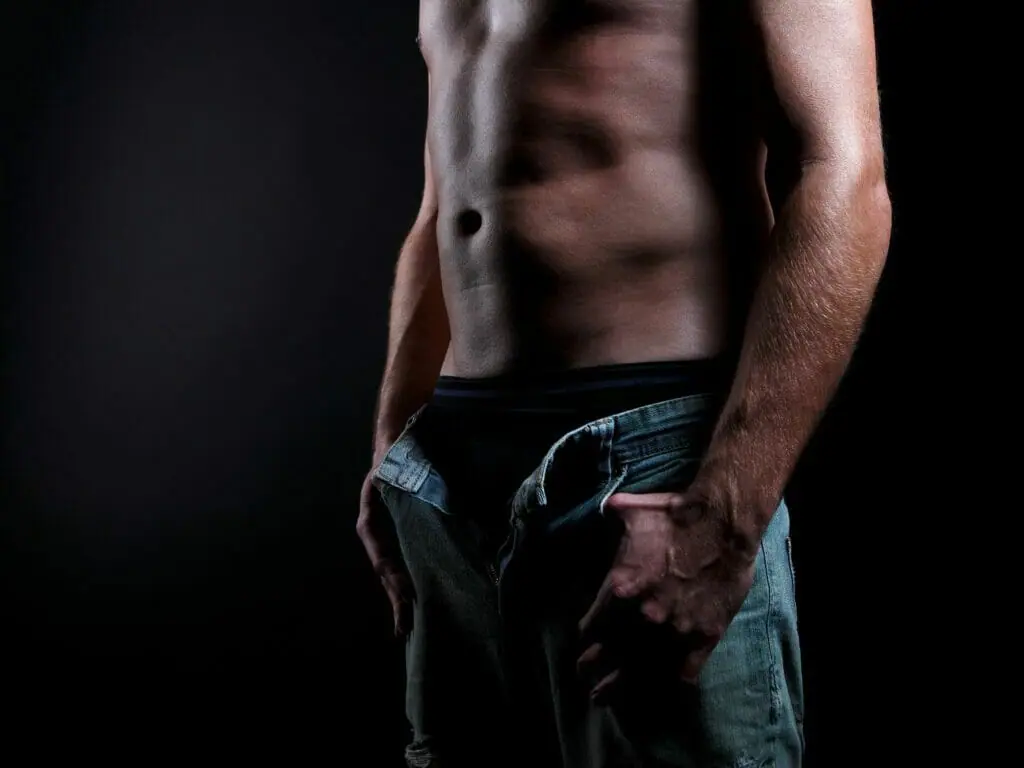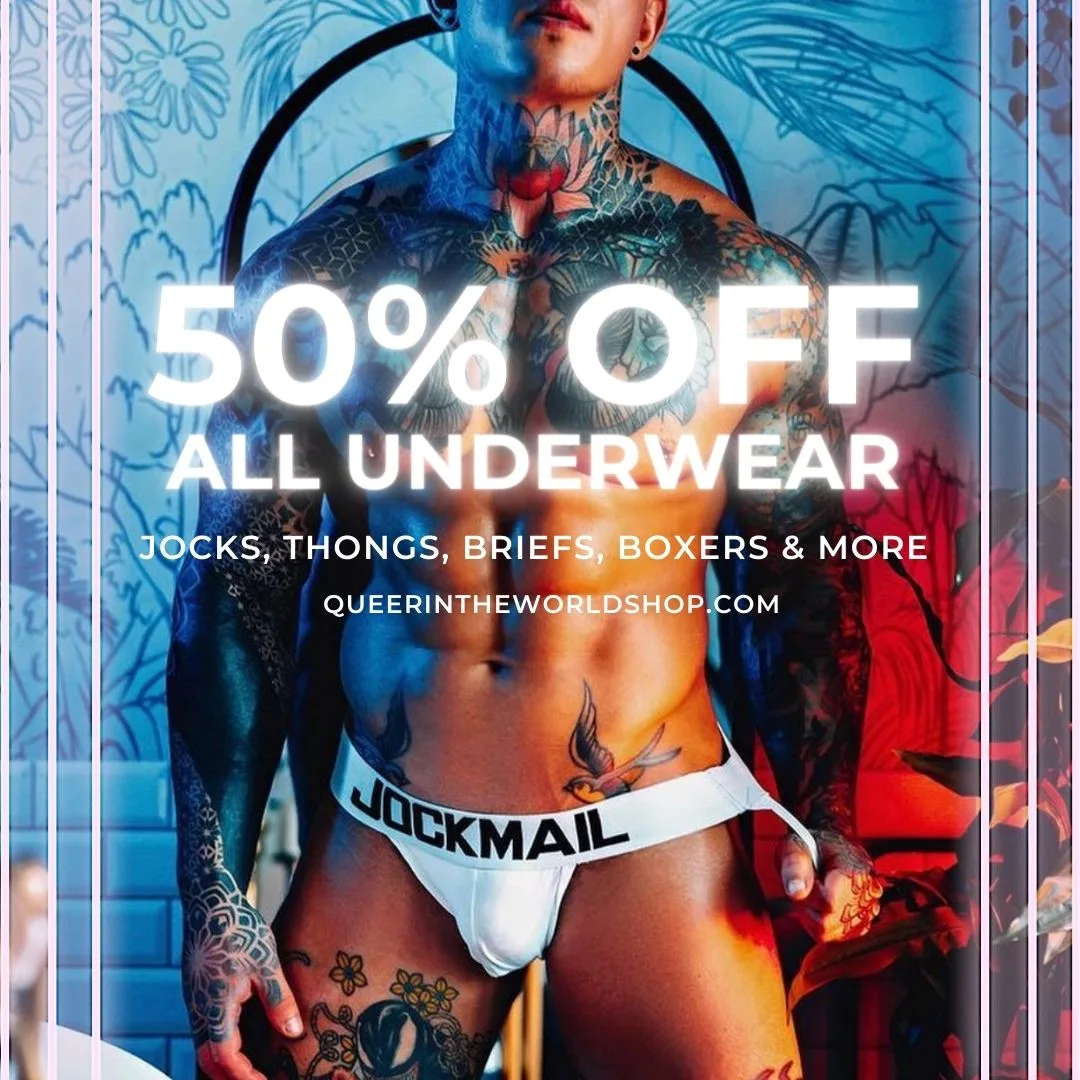 Gay Map Of Bucaramanga
Finding it hard to envisage where everything is in Bucaramanga? Hopefully, this queer-centric map helps where we have marked all the bars, clubs, parties, hotels, saunas, massages, and more will help you stay in the spot best suited to you!