Whether you go on holiday for the suntan, for new experiences, to blow off steam, or just to escape the daily grind, we're willing to bet that you want to feel relaxed and feel free to be yourself. Thankfully the gay resorts of Thailand allow you to do just that – to be 110% yourself, without a single double-take, all in the company of other open-minded folks.
And it doesn't get much more exotic than beautiful Thailand. With the southeast Asian country's many tropical beaches and sun-washed islands, it is no wonder why so many millions of sun-and-fun seekers choose to visit Thailand every year. Another thing Thailand is known for is some of the most welcoming and accepting attitudes toward gay travelers (as well as its own gay communities) you will find in all of Asia.
This is why you, as a gay tourist, will want to seriously consider Thailand if you are thinking about planning a trip to this part of the world. There is no lack of available accommodations catering to gay visitors which can be found in most parts of the country, particularly in the big tourist hubs like Bangkok, Chiang Mai, Pattaya, Koh Samui, and Phuket. It is a friendly and welcoming country, with lots to do and so many points of interest like the so-called Pearl of the Andaman, Phuket, known for its vivacious nightlife – particularly the gay variety.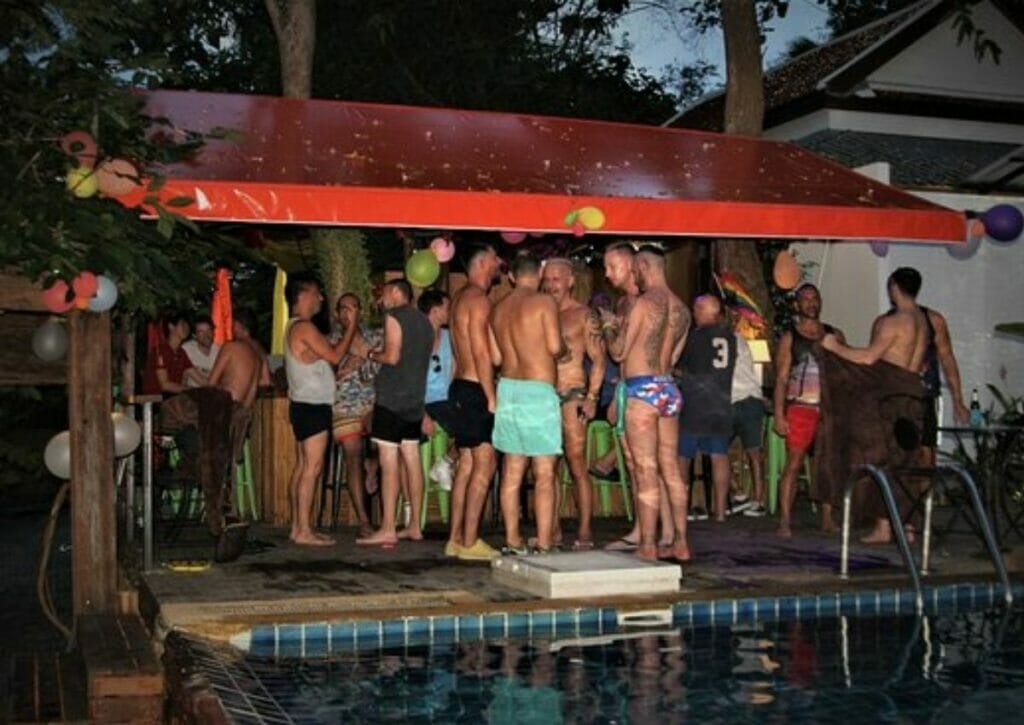 When one thinks of Thailand, the images that likely come to mind are of sprawling sandy beaches looking out on the ocean, ancient temples being retaken by the jungle, opulent Victorian palaces – a relic of colonialism, majestic Buddhist temples with their gleaming stupas and soaring, stepped spires like something from a whole other world. This microcosm just described is Thailand in a proverbial nutshell, yet the country is so much more. And it's all out there, waiting for gay tourists like you to explore.
Of course, while you're doing all that exploring, you'll need gay lodgings in which to base your Thailand excursions: places that are not just gay-friendly but gay-oriented. Establishments run by management and staff that know what it is travel gay, and know how to make your stay as awesome as it can possibly be; who can tell you places to socialize with others like yourself – as well as what to avoid.
It's amazing how quickly you can form friendships with people at a gay resort – it's as though knowing everyone there has something in conventional means, there's no judgment, and you can connect easier. Even better, there is no need for dating sites or gay apps to meet people here…
Let us be your guide and point you to the best gay resorts in Thailand (and a few that are exceptionally gay-friendly). Here we have assembled a lengthy list that strives to include something for gay tourists of all tastes and budgets, and hopefully something to suit all needs.
Gay Resorts In Thailand
We kick off our list with the biggest gay resort in Thailand. Rooms are spread out over several buildings across 6400 fenced-in meters on the island of Sumai.
Rooms come in standard and superior class, the latter with additional space, and there are also Princess Rooms with outdoor terraces, Queen Villas featuring double vanity bathrooms, kitchen, lounge, and private terrace and, lastly and most extravagantly, the Empress Villa which is a 3 bedroom, 3 bath affair with its own private plunge pool. Clearly, there is something here to be had for all budgets and tastes.
Resort amenities include a restaurant and fitness center, though it must be noted that both are off-site. There is also a clothing-optional outdoor swimming pool that can be accessed 24/7. The resort is one kilometer (about a 10–12-minute walk) from Chaweng Beach, the biggest (7 km long), and most popular on the island. Chaweng Beach is a bustling place with numerous shops, bars, and eateries, and many of these are gay bars and clubs, with LGBT events such as drag shows.
To be sure, gay travelers to Thailand can't go too wrong with this gay resort.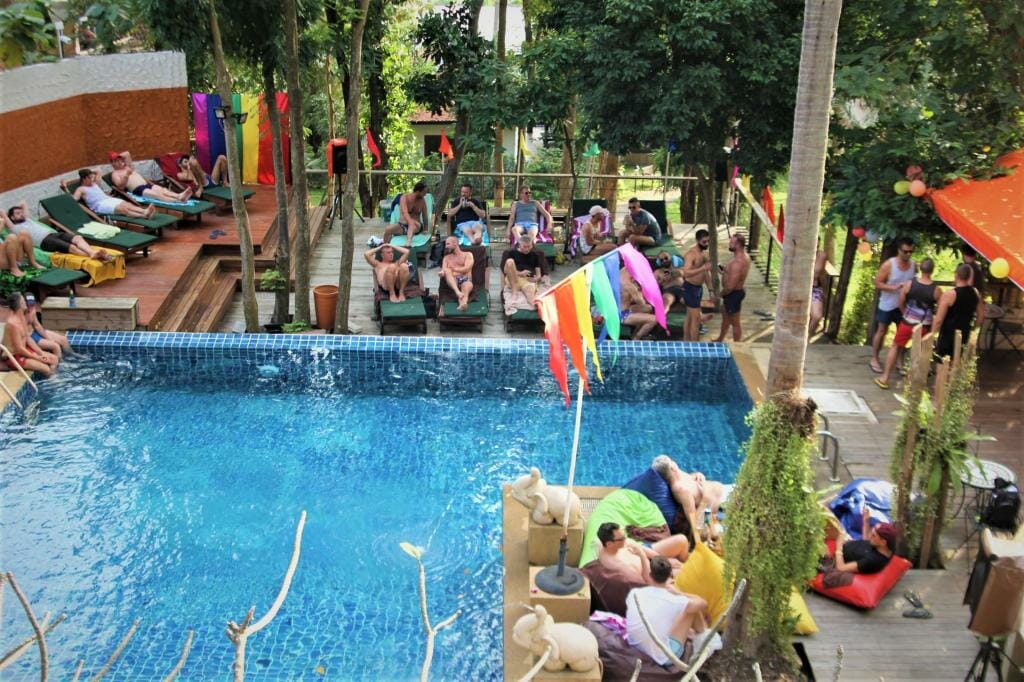 Situated on the world-famous island of Phuket, Aquarius Guesthouse is Patong's only "men only" resort and one of the most infamous gay resorts in Thailand.
For those not already in the know: Aquarius Guesthouse has become a bastion of the vibrant gay community in Patong; indeed it is central to some of the best gay nightlife in this part of Asia. And the gay surfer guys of Patong Beach are also renowned throughout the country.
The resort's restaurant is a popular daytime hangout among LGBT locals, and its men's spa is probably the resort's crown jewel and a major draw for many who choose to guest here. Phuket has a fabulous gay scene. If you're here in April, Phuket Pride Week is not to be missed.
Rooms feature air conditioning and flatscreen TV. Breakfast is included. Accommodations range from standard rooms to luxury suites. There is a pool as well as a fitness center on the premises. But the real draw here – and the reason many Phuket tourists choose this hotel – is its prime location in the heart of the flourishing gay scene.
Here is another popular gay hotel on Phuket Island, this one an intimate, five-room affair located near a village in Kathu district, on the western side of the island. Its location is inland and not on the beach, so it is a bit removed from the beaches and bustle of Patong, but the trade-off is that here you get a much more peaceful and cozier atmosphere away from the bustle.
Gay tourists willing to venture inland will also enjoy more affordable rooms than what you'll get at the beachside resorts. Another benefit of this inland gay resort is that it is more central to Phuket's attractions, one particular case in point being the popular Thong Dee Restaurant, which serves international cuisine as well as authentic Thai food.
Phuket Gay Homestay really goes out of its way to make its gay guests feel welcome; they hold frequent pool parties where non-guests are welcome to join in and – get this – weekly gay BBQs! It's no wonder so many gay visitors to Thailand choose to ditch the flashy allure of Patong for this small but charming and personable little gay resort.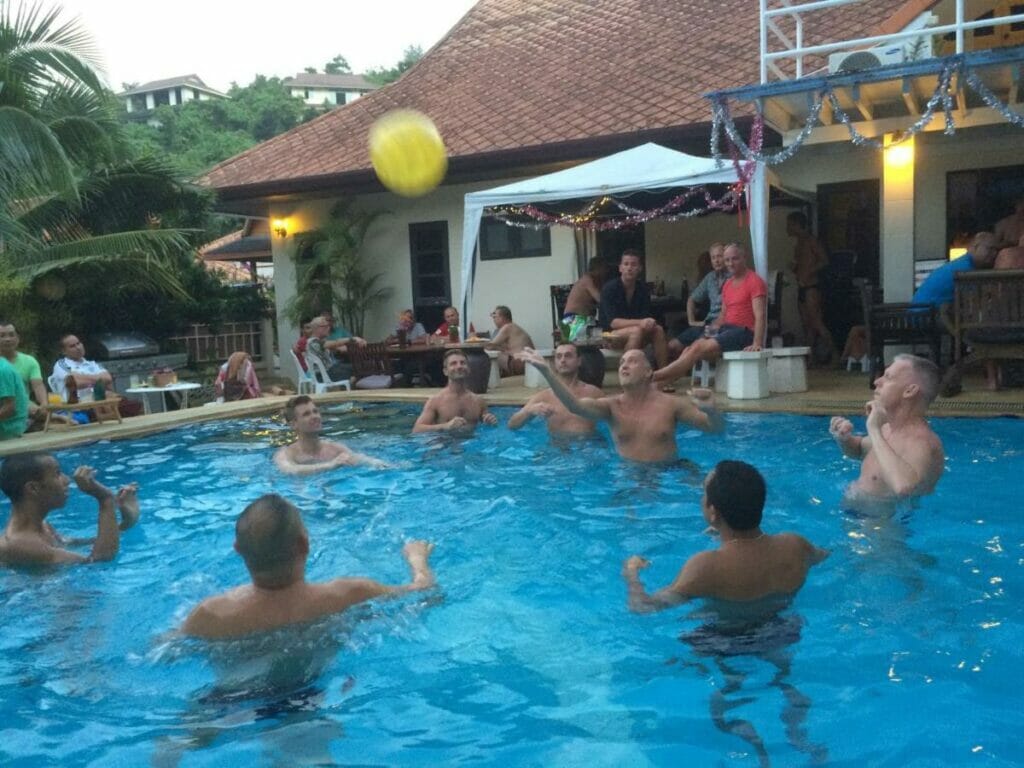 Set right in the midst of the hustle and bustle of Bangkok, LGBT tourists couldn't ask for a gay hotel with a more prime location than this.
The Blu Cabin Ari Stylish Gay Poshtel (as in "Posh Hotel") features all the amenities discerning tourists gay and otherwise would come to expect from even a hostel: swimming pool, fitness center, restaurant, bar, sauna, communal lounge, complimentary WiFi access, daily housekeeping service, concierge, laundry service, free breakfast, air conditioning in the rooms as well as a safety deposit box.
But really it is the hotel's excellent location that is the real draw for visitors to Bangkok looking for a gay hotel in the heart of the city. When you stay here you will be mere minutes from the Victory Monument, Siam Discovery, Bangkok Art & Culture Centre, and Lumphini Park. Other attractions such as Siam Paragon Mall and Bangkok Riverside are also within striking distance, as is Chatuchak Weekend Market.
Of course, a slew of eateries is nearby also, including many Thai restaurants as well as Japanese sushi & hibachi bars, and Chinese restaurants too. There is even a sushi/pizza restaurant if you're looking for different fare, and the Porcupine Cafe is also recommended.
To be csure, visitors who stay at the Blu Cabin won't be hurting for dining options. And of course, there is the gay nightlife in Bangkok, which will be easily accessible from this hotel.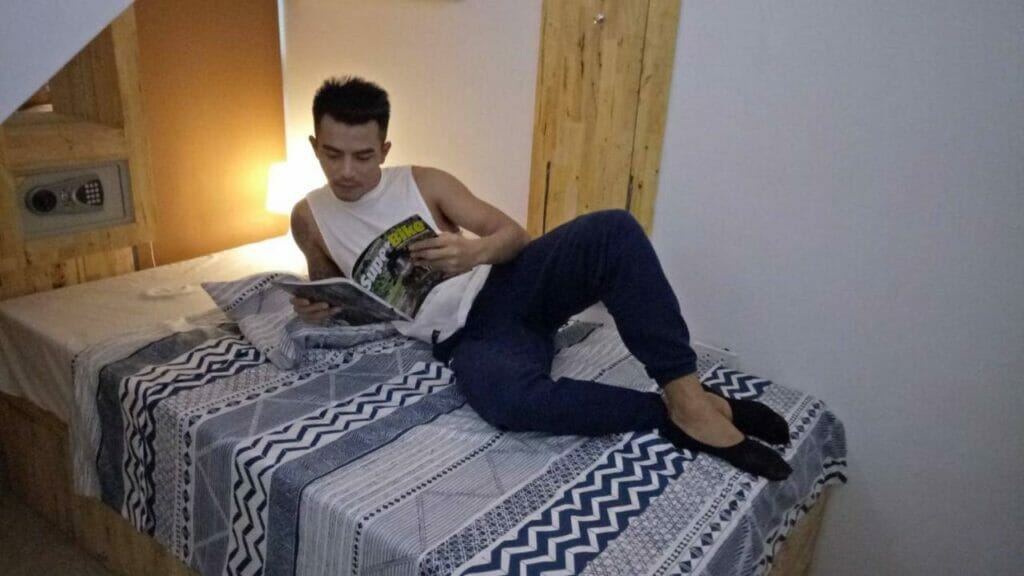 Lonops Gay Paradise Hotel isn't called a gay paradise for nothing, and after staying at one of the most famous gay resorts in Thailand you will understand why!
This hotel enjoys a central location in the city of Pattaya – Thailand's second most visited city (after Bangkok) and one of the biggest resort destinations in Asia. A mere fishing village just a few decades ago before the Vietnam War, Pattaya now enjoys millions of visitors each year from all parts of the world. It is now known the whole continent over for its beaches. In a way, you could almost consider it like the Miami of the East.
It is also known for its exploding sex trade (technically illegal, but usually tolerated), which has lead to it being referred to as "Sin City." However, many come to Pattaya for its many festivals. Of particular interest to gay tourists is The Miss Tiffany Universe pageant in May, which is a televised pageant for transgender persons that draws huge national attention.
Lonops Gay Paradise grants visitors easy access to all that Pattaya has to offer – free shuttle service is available to guests. Room options are single, double and bungalow. Rooms come with cable TV, internet access, air conditioning and a private bathroom with shower. There is a golf course on the premises, as well as a garden.
Lonops is not only a gay paradise but also a fashion lover's paradise as it sits right in the heart of the boutique district, with Chheena Fashion, Ama Fashion and Michelle Tailor all within a stone's throw of the hotel.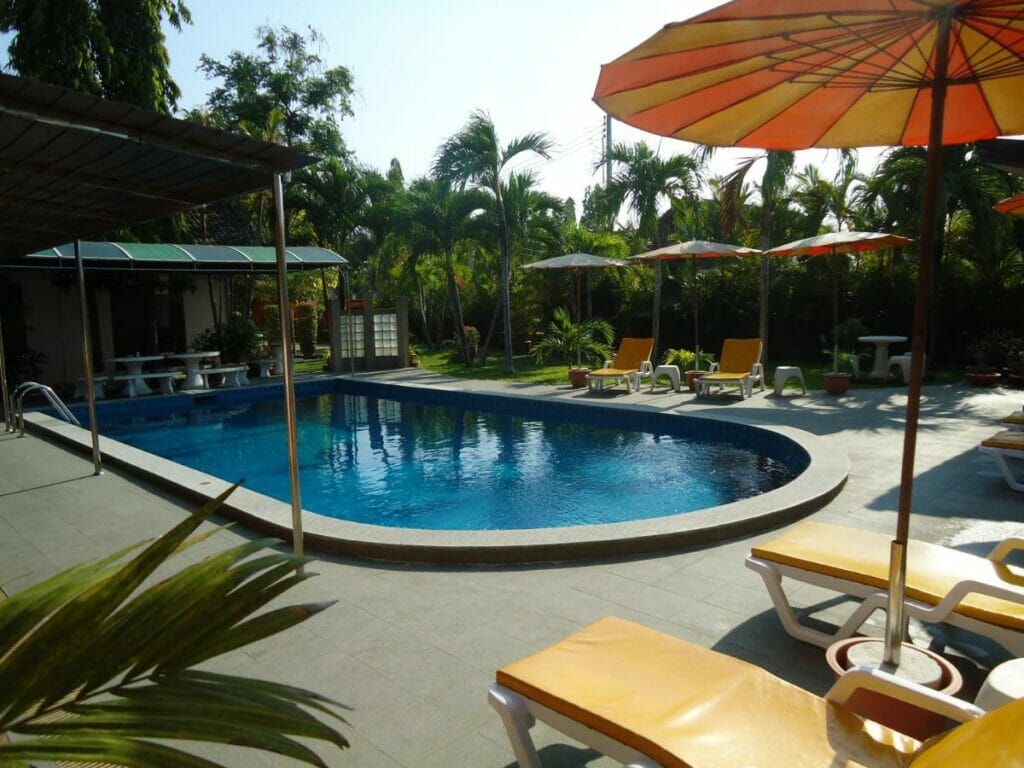 Here we have another Patong hotel situated right in the middle of "Paradise Complex," which is home to the city's flourishing gay community.
Nap Patong Hotel is popular with the LGBT crowd due to the fact that many restaurants, shops and gay bars (not to mention the beach) sit right at its doorstep within easy walking distance. On site restaurant, bar, gym, spa and pool with sun terrace, loungers available. Some of the rooms have a private balcony or "shared access" to a private pool.
The real draw of this hotel is its proximity to Patong's gay community, with some of the best gay nightlife in all of Phuket (which is saying something!). Nap Patong offers all the comforts discerning gay tourists would expect at a great value for the money.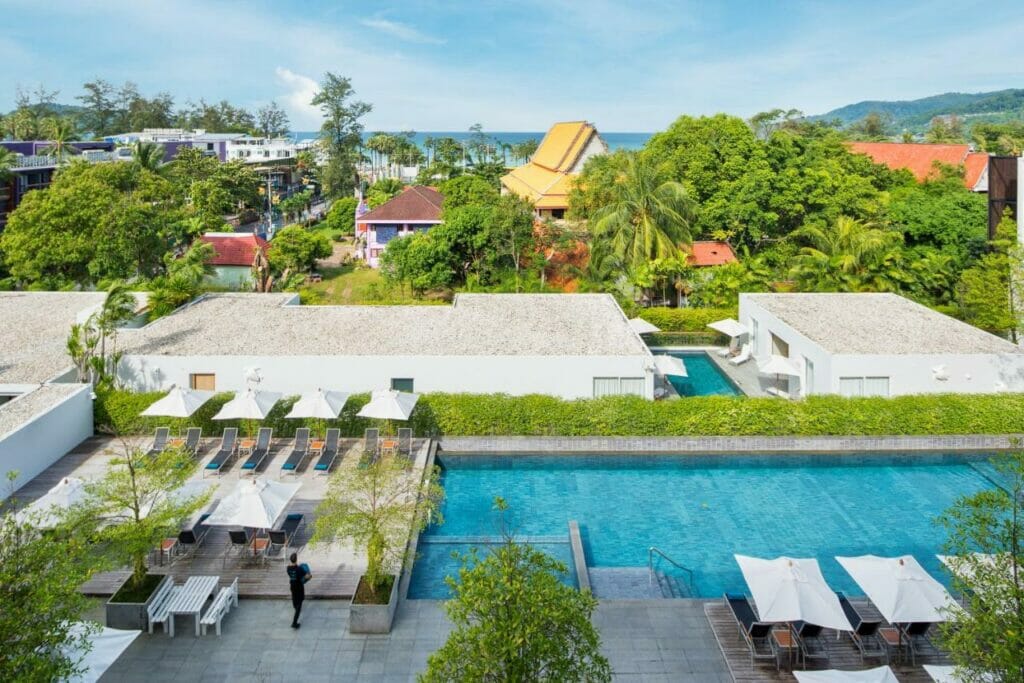 This straight-friendly gay luxury resort is among the best in Pattaya. "Friendly, sophisticated, tranquil" is how it advertises itself. It offers gay-focused service and and is central to Pattaya's gay scene. Rooms are available in studio and apartment varieties.
The apartments are one or two bedrooms, or penthouse apartments. All apartments come with a kitchenette and dining area, as well as a balcony. Penthouse suites have direct access to a rooftop garden. Studios come in standard and superior, some with balconies, some with a view of the pool, which serves as a social hub for the gay guests. There is a total of 37 rooms altogether across two buildings; all rooms are smoke free and all offer access to WiFi.
The property features two bars, a restaurant and a coffee shop. And of course, all Pattaya's attractions are within easy reach, and it's worth noting that Baan Soy's friendly staff are knowledgeable about the city's gay scene and are always happy to give you sound advice.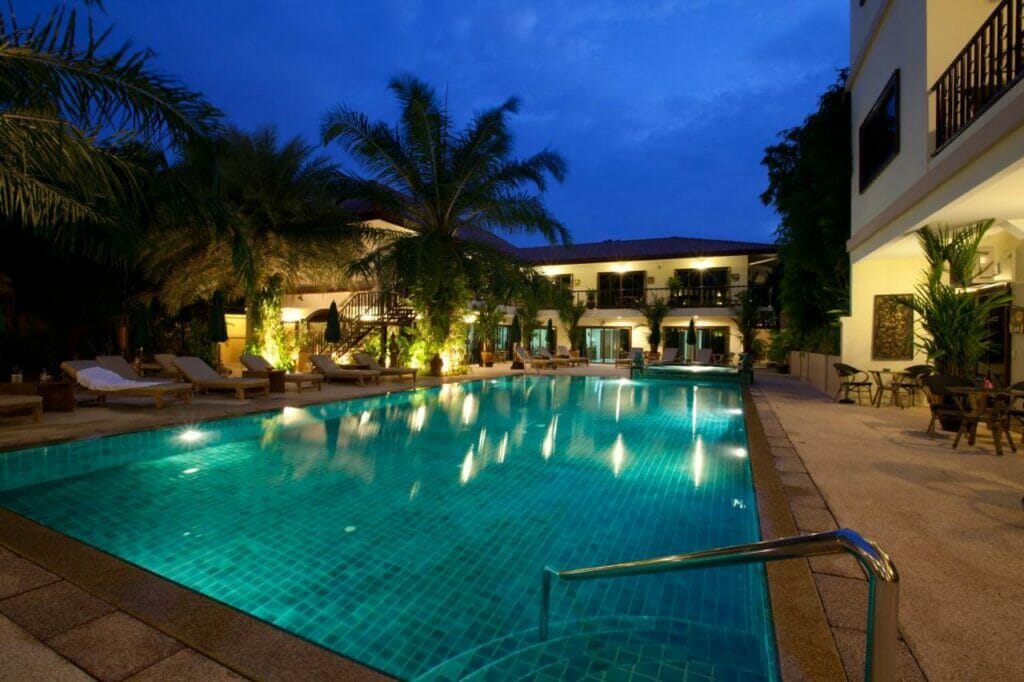 This gay guesthouse is another establishment located in center of the Paradise Complex, in Patong Beach. The Connect Guesthouse offers 17 rooms all equipped with air conditioning, refrigerator, in room safe, hot showers, minibar and coffee and tea makers. They also include an LCD TV with cable and free wireless internet access. Services include room service and daily housekeeping.
In the peak travel season the guesthouse does gay tours every week to a private beach on the island of Koh Yao Yai, where guests are treated to music, BBQ and beach volleyball! Now, how many guesthouses go that far to treat you like family?
While you're enjoying your stay here why not check out the Sphinx Theatre, or if you are comfortable in the water try out All 4 Diving, if that's your thing. There is no shortage of things to do on beautiful Phuket, "Pearl of the Andaman." The area around Patong Beach is booming and there is a great variety of shops, gay bars and restaurants (though the Connect Guesthouse does have an on-site restaurant). Gay visitors to Phuket could do much worse than enjoying a stay Connect Gay Guesthouse.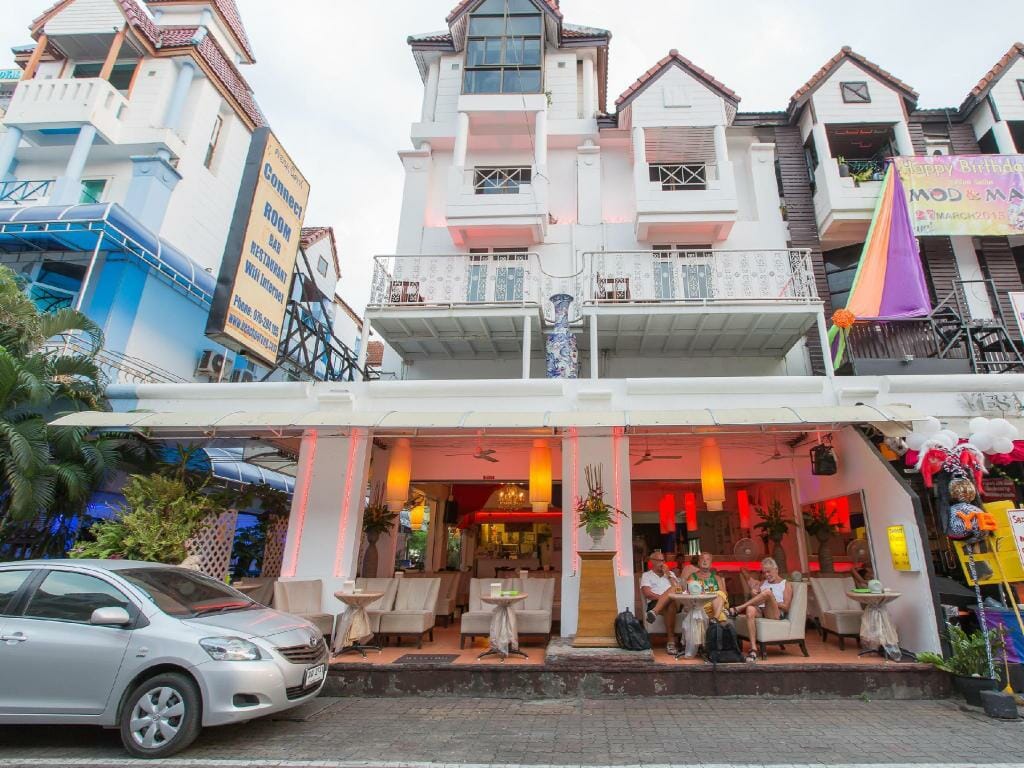 This gay hotel resort has been called one of the best in Pattaya, and it offers the only gay sauna in Pattaya. Sansuk Sauna has a good location central to many of the city's attractions and nightlife. Boyztown, for instance, is only one mile away (If you don't know, Boyztown is the name of Pattaya's largest gay red-light district) for anyone who is interested.
Of course, many go there just to stroll and take in the sights and sounds of Boyztown: the cabaret clubs, go-go bars and occasional street parties. To be sure, Boyztown is one of the most happening places to be in the Pattaya gay scene.
Rooms offer flat screen TV, refrigerator and mini bar. Coffee and tea maker is also provided, and complimentary wireless internet is provided in the rooms. There are plenty of places to eat in the area if visitors choose to forego the resort's own restaurant. If you find yourself craving some fine Mediterranean cuisine, Greek and Italian restaurants abound in the area around Sansuk Guesthouse.
On site at Sansuk Guesthouse is a bar, restaurant, gym, pool, steam room, sauna, jacuzzi and sun terrace. Pattaya's biggest allure are the world-famous beaches for which it is known, and this will be within easy access during your stay. Or visit the Pattaya floating market, one of the most colorful scenes in this very colorful city. Or take a tour of Big Buddha Temple – an experience not to be missed.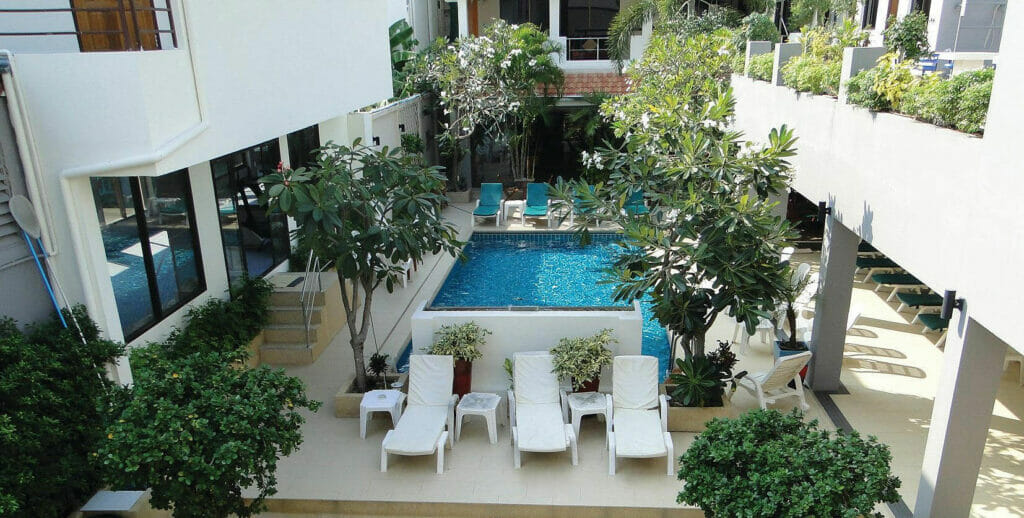 A cabaret and ladyboy hotel in Pattaya with an outdoor pool, spa bath, comfortable accommodation with air conditioning, and free WiFi access. Guests can enjoy cabaret shows at the bar as well.
The team is very professional, and the shows on offer here are some of the best in Thailand. Quirky and with occasional errors, however, the staff are amiable, and you are right in the heart of all action by night.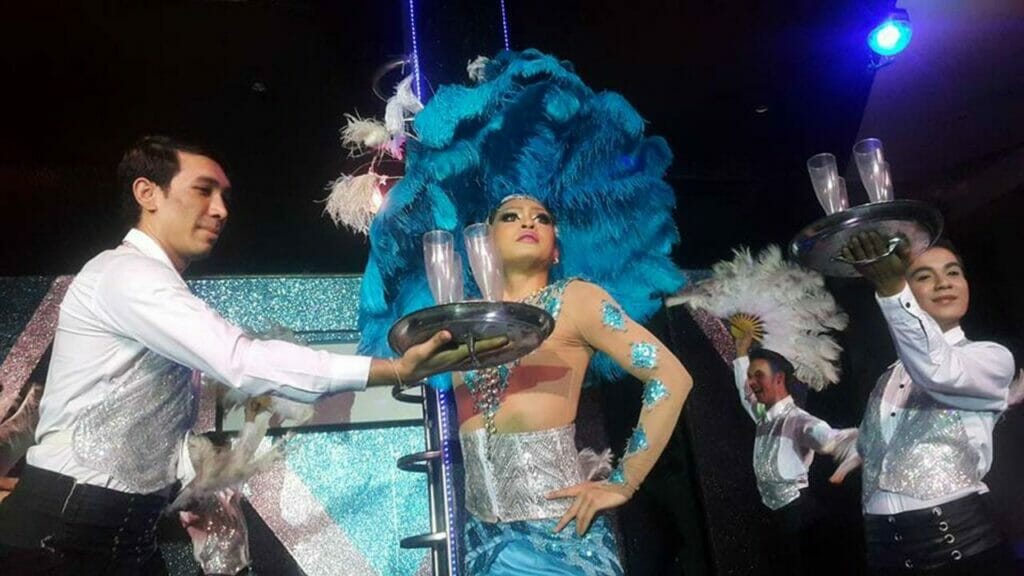 Located on the banks of the Ping River, 1km from the city center, this unique gay resort in Chiang Mai is a fabulous hidden secret. Housed in a 130-year-old newly refurbished teak wood guesthouse that is off the usual tourist track, Club One Seven is not only a gay guesthouse, but it is also a gay sauna with a unique swimming pool as well as a gay gym, cafe and recently added massage salon.
A fully equipped facility designed for the discerning gay traveler. This is the perfect place for those wishing to stay at a gay hotel in Thailand. Many of the previous guests have recommended using this sport as a base to investigate the many temples, markets, and surrounding nature that Chiang Mai offers. Then after a day of seeing the sites, you can spend the evening meeting new friends in their steamy sauna facility, enjoy dinner by the Ping River, and a refreshing dip in the pool.
You can also have a relaxing massage from one of their skilled masseurs in the privacy of a newly established new massage salon. You also don't have to miss out on your gym routine as they have a fully equipped gym with friendly local members to work out with alongside you.

This gay guesthouse only has 11 different air-conditioned rooms and is not your usual gay resort – instead striving to offer an authentically Thai experience to gay travellers from around the world.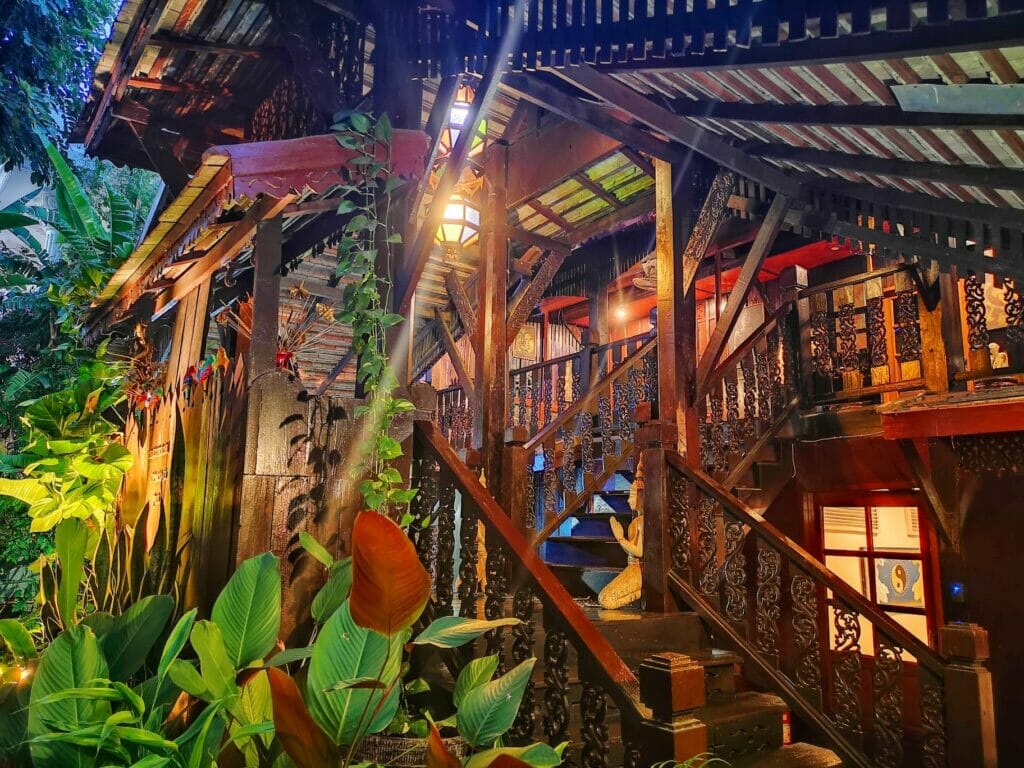 Gay-Friendly Resorts In Thailand
This five-star luxury hotel is one of the most popular gay establishments in the entire country. Just how welcoming and inclusive is the So Sofitel? They host gCircuit events as well as Hi-So Rainbow for its gay guests.
Bangkok is one of the great gay capitals of Asia, and the So Sofitel is a shining reflection of that accepting attitude, as will be evidenced throughout your stay here. The massive 30-storey complex offers a smorgasbord of luxury accommodations. The resort has a fabulous rooftop bar which you simply must visit at least once if you choose to stay here during your time in Bangkok – the awe-inspiring panoramic views afforded of the Bangkok skyline are is not to be missed.
So Sofitel is right in the middle of all the action, too, in downtown Bangkok, and the atmosphere does not get much more cosmopolitan than what you'll find here. The city's gay hub, Silom, is a ten-minute walk away, and the gay nightlife doesn't get much better than this. It has been said that the So Sofitel is one of the "gayest places in the world," so LGBT visitors to Bangkok know they will be treated right when they stay here.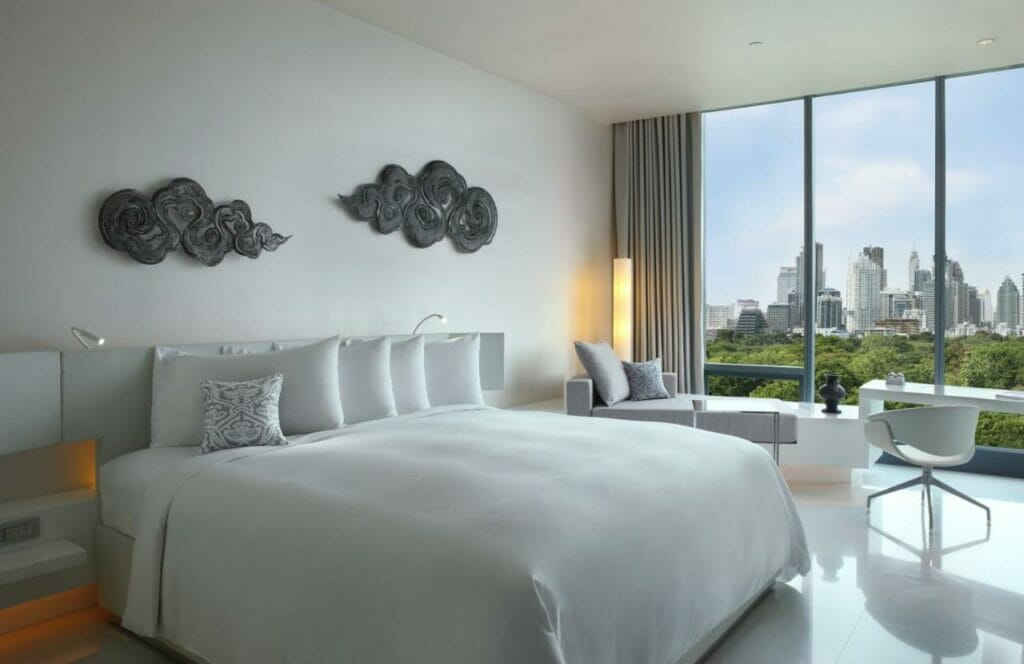 Another five-star luxury gay hotel in Bangkok. This one is a bit smaller than the behemoth So Sofitel, so guests can expect a slightly more intimate vibe here.
The Colonnade Restaurant serves up both Asian and international cuisines; live cooking sessions turn food preparation into a performance art. Fine street food is to be had in the neighborhood as well, if you like to get to know the real heart of a place through its food. The Paradise Message & Spa is a highly recommended experience it you want to pamper yourself a bit while you're staying here. The MBK Shopping Centre is also nearby, where virtually anything can be found; it is a shopper's utopia and once you go in, they may have to drag you away because you'll never want to leave.
The Siam Discovery Shopping Mall offers a slightly less overwhelming shopping experience. In all the Sukhothai has a lot to offer discerning gay tourists who want to enjoy an excellently located base for their Bangkok excursion.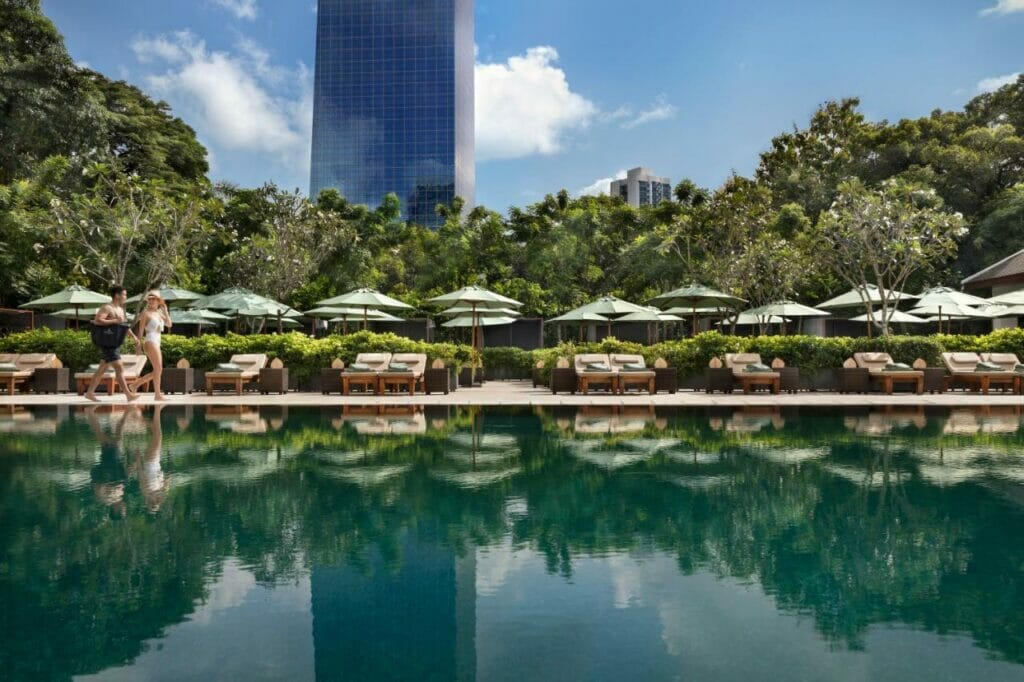 The intriguingly-named 137 Pillars House is an immaculately restored 19th century teak wood building that is the site of many a lavish wedding ceremony large and small, not to mention wine-tasting events and private dinners, and the like, for the hotel offers booking for private events. Such is the beauty of this luxury hotel that many choose to hold their wedding here – in fact, it is becoming one of the world's premier gay wedding destinations for those LGBT couples who want the special occasion to be truly memorable.
The 30-suite boutique hotel is located in Chiang Mai, one of Thailand's hottest tourist destinations and a prime venue for those looking to get away from the bustle of Bangkok and see a bit more of the country. The 137 Pillars House is situated near a boutique shopping district, which is a big plus for many. And the Night Bazaar is ten minutes' walk away.
The hotel's biggest claim to fame is that it once housed the Borneo Company, which at that time was run by the son of British teacher Anna Leonowens, from "Anna and the King of Siam."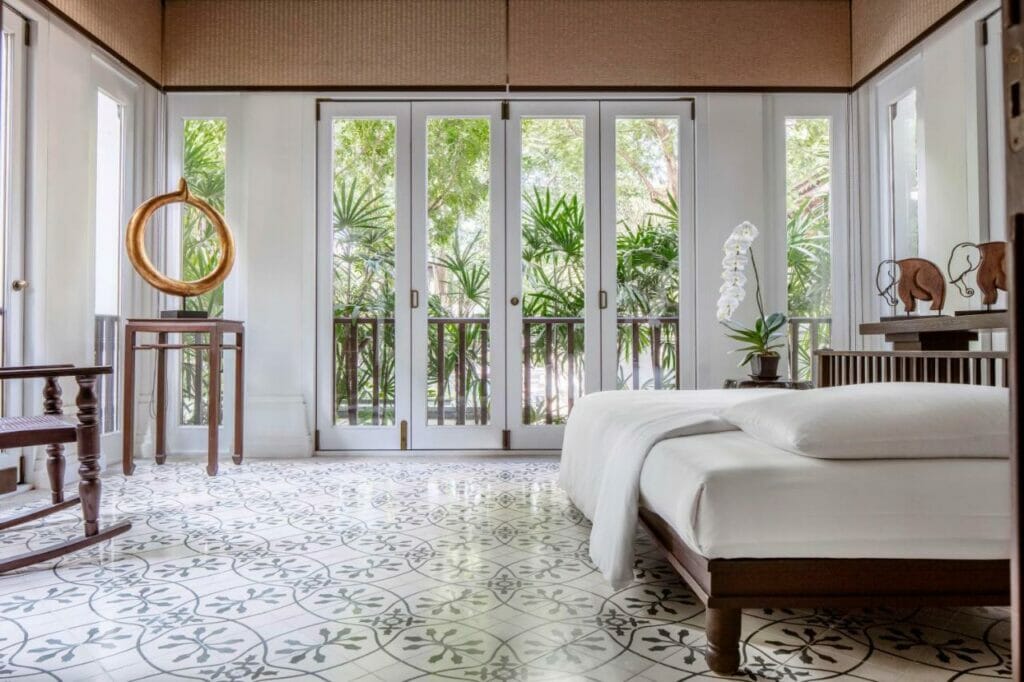 Also known as the Lamai Samui, this five-star resort offers guests "the celebrity treatment with world-class service." The resort and spa is located in Lamai, on Lamai Beach, on the island of Koh Sumai, Thailand's third largest.
Le Meridien (or Lamai Samui) consists of 63 guest suites and 14 standalone villas. One of the resort's more unique features – and perhaps its crown jewel – is a large floating pier which is used as a creative setting for events such as cocktail parties and weddings.
Any gay couples looking for a truly unique and unforgettable setting to say their vows, would be hard-pressed to top this. A gay wedding with ocean views of the Gulf of Thailand would be something to write home about indeed.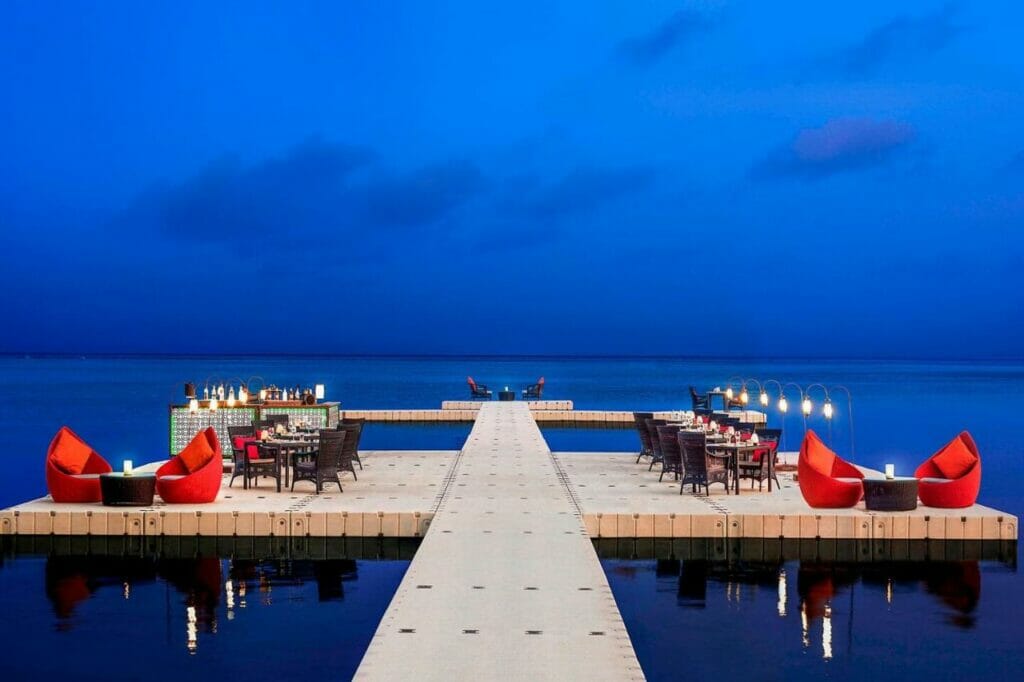 We will finish out our list of the top gay resorts in Thailand with this luxury resort located in the heart of Bangkok's Chinatown. The Shanghai Mansion Bangkok is a converted 19th century Chinese opera house. Many have called this one of the best-kept secret of gay Thailand, and it has been named the region's Best Luxury Cultural Hotel. It would make an excellent setting for a gay wedding, with ceremonies being held in the ballroom.
The hotel features all the amenities that come with an upscale establishment. Nightly live jazz music is one of the more unique offerings to be had by guests here, not to mention the five-story indoor garden. Visitors to Bangkok looking for more a more distinct and original type of accommodation will need look no further than here.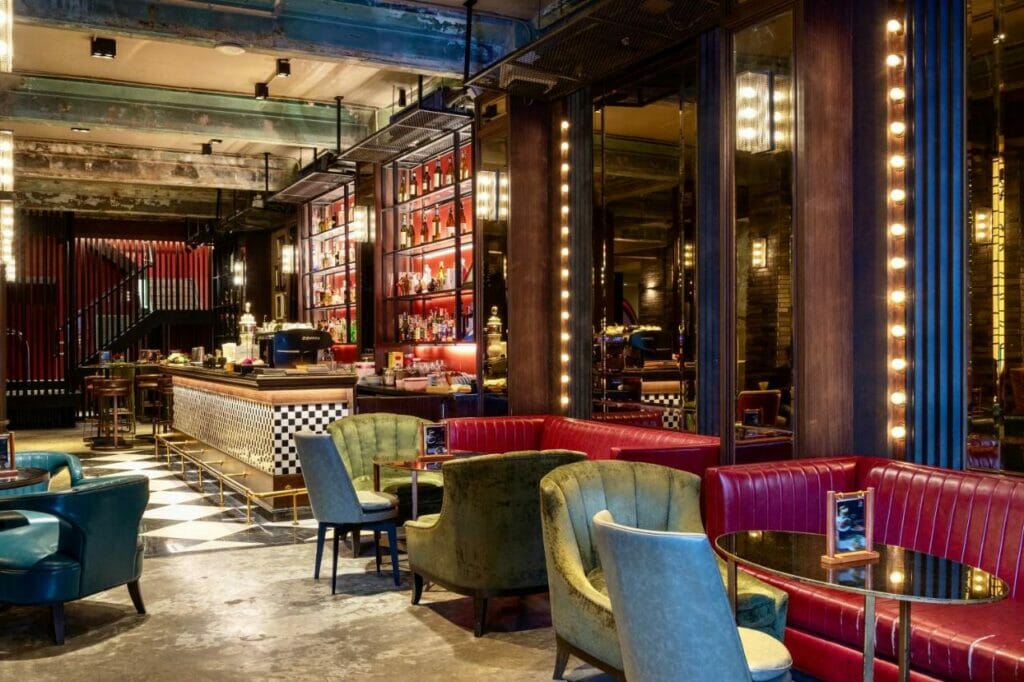 Expect sheer extravagance, gold accents, and bathrooms as big as an apartment back home from the W in Bangkok.
You know with a W hotel you're guaranteed an enjoyable and completely comfortable stay and this one does not disappoint. We love the contemporary design of the rooms and communal spaces.
Facilities are modern and there are plenty of places to relax in after a hot day exploring the city. Stay here on a romantic couples' holiday, or bring a date back to impress them!