In Hyderabad, several LGBTQ+ organizations host regular meetups. It is one of the few Indian cities to offer the community a safe, inclusive environment. One noteworthy organization is DKommunitees Habitat Inc., which is the first integrated housing project in India — offering single, double, and even triple-shared rooms at affordable rates.
In 2019, the Hyderabad Drag Club hosted the first-ever Drag Convention in the country, the Hyderabad Drag Con 2019, featuring popular drag performers like Sajiv Pasala, Kolon, and Patruni Sastry. In 2021, the city was home to Queernama, the first queer magazine in India.
Hyderabad is a city of contrasts and diversities, which has recently emerged as a popular spot for gays and queer travelers. In the past few years, a lot of initiatives have been taken toward making Hyderabad a more LGBTQ-inclusive and welcoming city, and now, the city is home to a vibrant and growing LGBTQ community.
From the annual Queer Pride parade in Gay Hyderabad to the different social groups and organizations, members of the LGBTQ community have more opportunities to express themselves and bond than they ever had before. Many hotels, restaurants, and bars now openly serve the LGBTQ community, providing them with safe, comfortable spaces.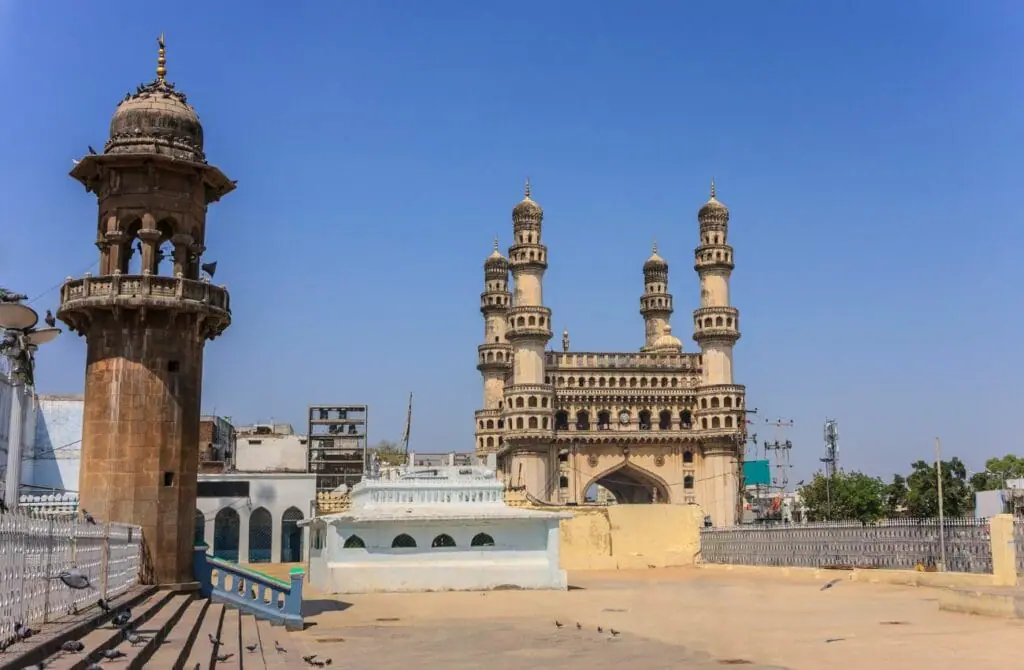 The city is also known for its delectable food, with regional dishes such as Biryani and Haleem being especially popular. Travelers should also spend some time exploring the city's cultural heritage, which is home to a number of museums, landmarks, and other historic sites.
With its lively culture, great food, and breathtaking architecture, Hyderabad is a great destination for travelers and people looking to reconnect with their roots. Whether you are looking for adventure, relaxation, or a cultural experience, there is definitely something in Hyderabad for everyone.
Whether looking for somewhere to celebrate your pride or explore a new city, Hyderabad is an amazing option. With a diverse population, a lively culture, and an ever-growing LGBTQ community, Hyderabad is bound to offer memorable, meaningful experiences for all.
Whether you are looking for a romantic escape, an exciting adventure, or somewhere to meet new people, Hyderabad is a great option. With a welcoming vibe and a variety of cultures, it is a great destination for LGBTQ+ travelers to explore and find a home away from home.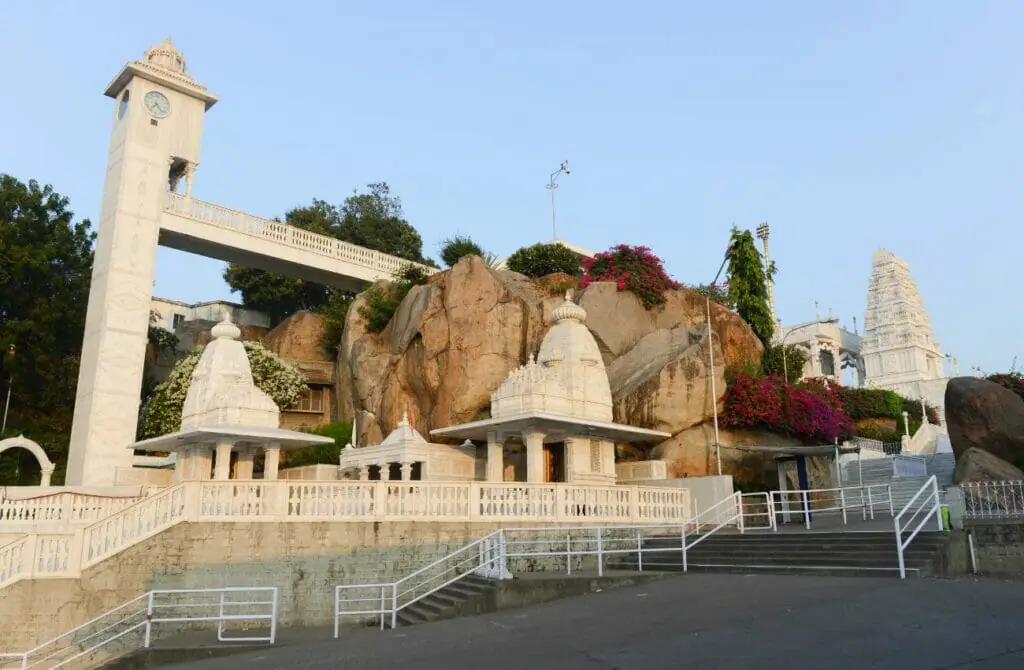 In this article we will cover...
Attractions in Gay Hyderabad, India
Welcome to Gay Hyderabad, darling! While the city may not be the most welcoming to the queer community, fear not! There are still plenty of fabulous things for you to do while keeping things low-key. First and foremost, you simply must visit some of the city's most iconic landmarks and attractions, dahling!
Take in history and culture by visiting museums, art galleries, and historical monuments. And don't forget to marvel at the stunning architecture, explore parks and gardens, and indulge in the local cuisine. But that's not all, darling! Gay or straight, there's always something to do in Gay Hyderabad. Immerse yourself in the local culture by attending cultural events like festivals, concerts, and shows.
In India, LGBT rights have made some significant strides in recent years, but many issues remain. In 2018, the country's Supreme Court overturned a colonial-era law that criminalized homosexuality and in 2023, the legal battle for same-sex marriage heated up, but societal attitudes towards LGBTQ+ people remain largely conservative.
Discrimination and violence against queer individuals still occur, and there is still a long way to go regarding legal and societal acceptance.
As a queer traveler in India, exercising caution and being mindful of your surroundings is important. While larger cities like Mumbai and Delhi have more visible LGBTQ+ communities and venues, it is still important to be discreet in public spaces outside of these areas.
Holding hands or displaying affection in public may draw unwanted attention or negative reactions. Knowing local customs and dress codes is important, especially if visiting religious sites or rural areas. It's always best to err on the side of caution and respect the local culture.
Trust us; there's always something fun and exciting happening in this fabulous city. Remember, discretion is key in a city that's not always welcoming to our fabulous community. So, keep it lowkey and enjoy all the wonderful things Gay Hyderabad has to offer!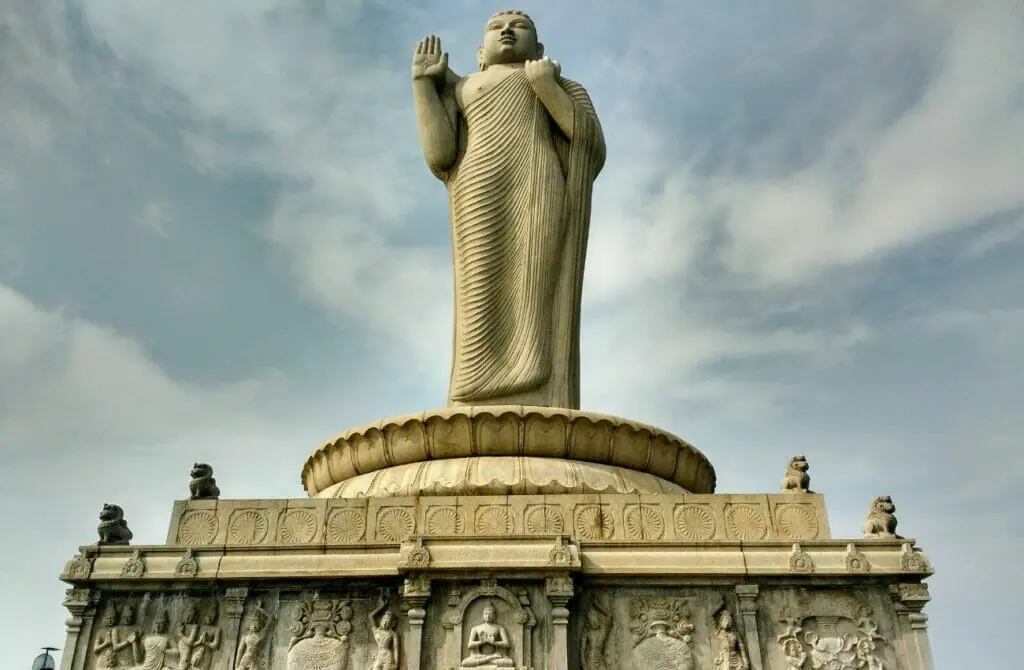 Falaknuma Palace is set on a hilltop about 2000 feet high, approximately five kilometers from the notorious Char Minar. Check into this opulent hotel to experience life in the Nizam style.
At the Falaknuma Palace, soak in the enchantment of the regal architecture with frescoes adorning the ceiling and Venetian chandeliers, a marble staircase, artworks from a long-lost age, a hookah lounge, a tea room, and two fine dining restaurants. Take your partner on a spectacular love journey to a beautiful location that they will never forget.
The Charminar of Hyderabad is a stunning architectural marvel that deserves to be seen by all. Located in the heart of the city, it is an iconic landmark and the symbol of Hyderabad. Built-in 1591 by Sultan Mohammed Quli Qutb Shah, the architectural masterpiece has four graceful minarets and is a popular tourist attraction.
The Charminar stands as a testament to Hyderabad's rich cultural and architectural heritage. Visitors to the Charminar can stroll around the bustling marketplace and soak in the city's vibrant atmosphere. From delicious food to colorful fabrics, there is something for everyone here.
There are also fascinating religious sites worth visiting, like the Mecca Masjid and Chowmahalla Palace. So if you're ever in Hyderabad, don't miss out on the chance to explore the Charminar. It's a truly incredible place that will take your breath away.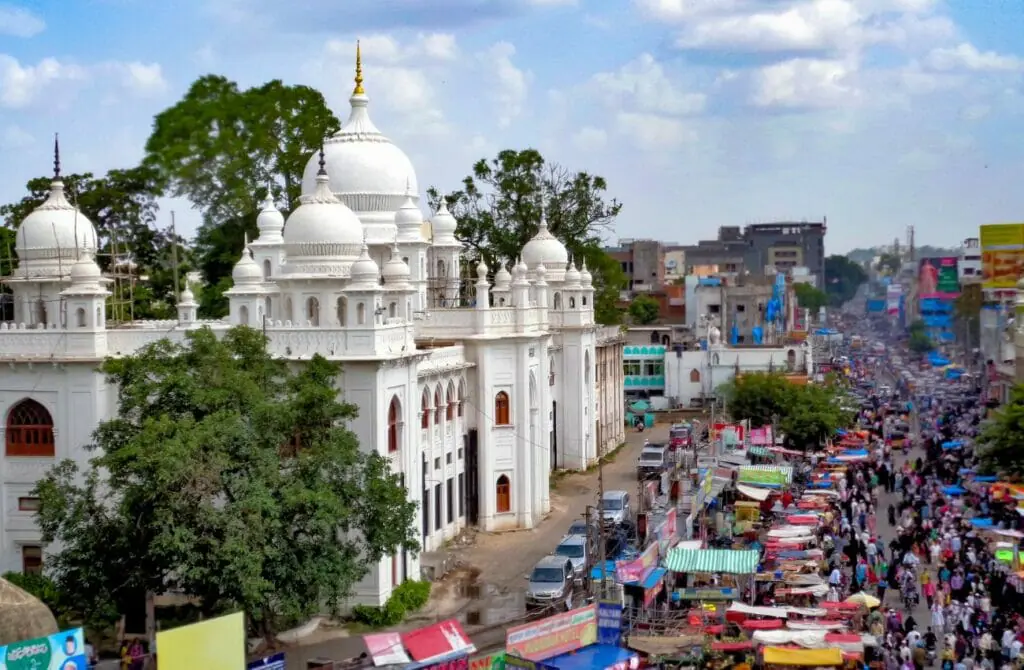 Ohri's Gufaa
Ohri's Gufaa is an exquisite themed fine dining restaurant that is a perfect spot to amaze your special someone. It has strange interiors that provide a mysterious element to the mood of the place. Gufaa's interior design will transport you back to a time when people lived in caves.
The wait staff is disguised as hunters. You won't be short of selections with an amazing menu with a varied variety of food from around the world. Try their famous Khubani ka Meetha and Zafrani Phirni for a little sweetness to the evening at the beautiful cave-like cafe with dim lights for your romantic date to be wonderful. This is one of the best places in Hyderabad for a date.
A tour of Golconda Fort has become a common activity, yet it is still a great experience! This popular tourist destination gets its name from the Telugu words "Golla Konda," which translates to "Shepherd's Hill." It was passed down through multiple dynasties until the Qutb Shahis constructed it over 62 years.
The Fateh Rahben gun is a famous cannon due to its role in the last battle there when Aurangzeb captured it. Other attractions include the palaces, the acoustics, and the architecture. Enjoy the breathtaking night sky view with your significant other at this romantic destination.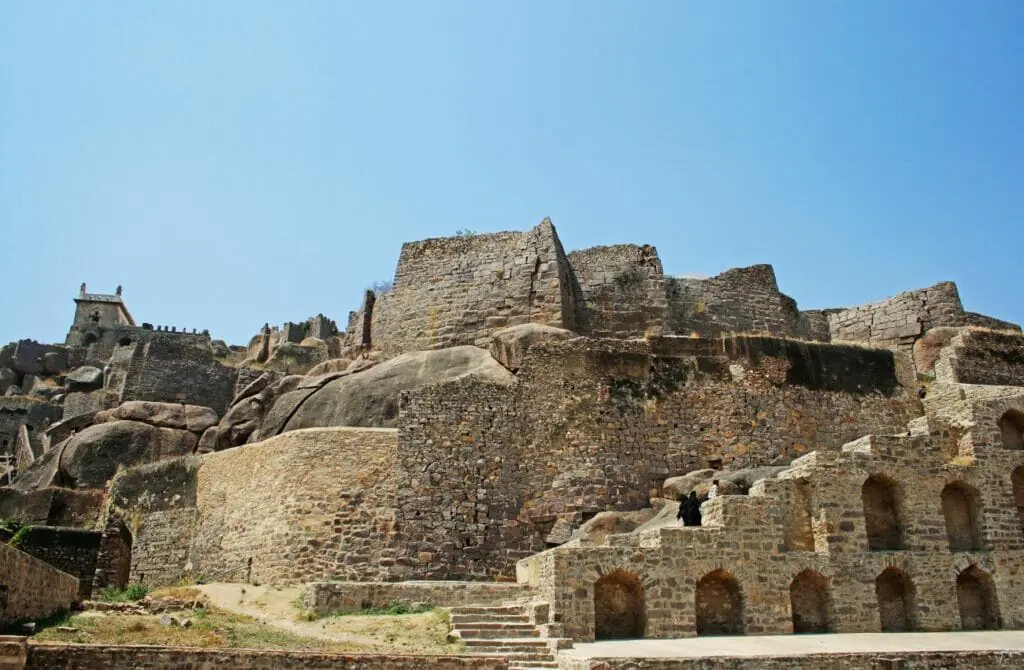 Ramoji Film City
If your partner is an avid movie lover and you want to create an unforgettable experience, Ramoji Film City in Hyderabad is the perfect place to start. This sprawling campus offers a range of luxurious hotel stays and a chance to explore the behind-the-scenes work of Bollywood and Tollywood movies.
Visitors can also take part in a wide range of exciting activities, such as bungee ejection, swinging, climbing, football, cricket, and more. The Film Magic Park is also popular, with features such as earthquake tremors, Filmi Duniya, acoustic effects, free fall simulation, and the Action Studio.
There are also various gardens to explore, such as the Askari Garden, Mughal Garden, Japanese Garden, Angel's Fountain Garden, Sun Fountain Garden, and the Sanctuary Garden.
Durgum Cheruvu
If you are looking for a romantic destination to take your significant other to, Durgum Cheruvu is a great option. Located in the Rangareddy district, Telangana, it is a freshwater lake. You can enjoy a fun ride on a mechanized boat, water scooter, and pedal boat or take a stroll along the edge of the lake.
The picturesque lake provides a tranquil respite from the hustle and bustle of city living. If you are an adventurous couple, you can even take a trek to the lake.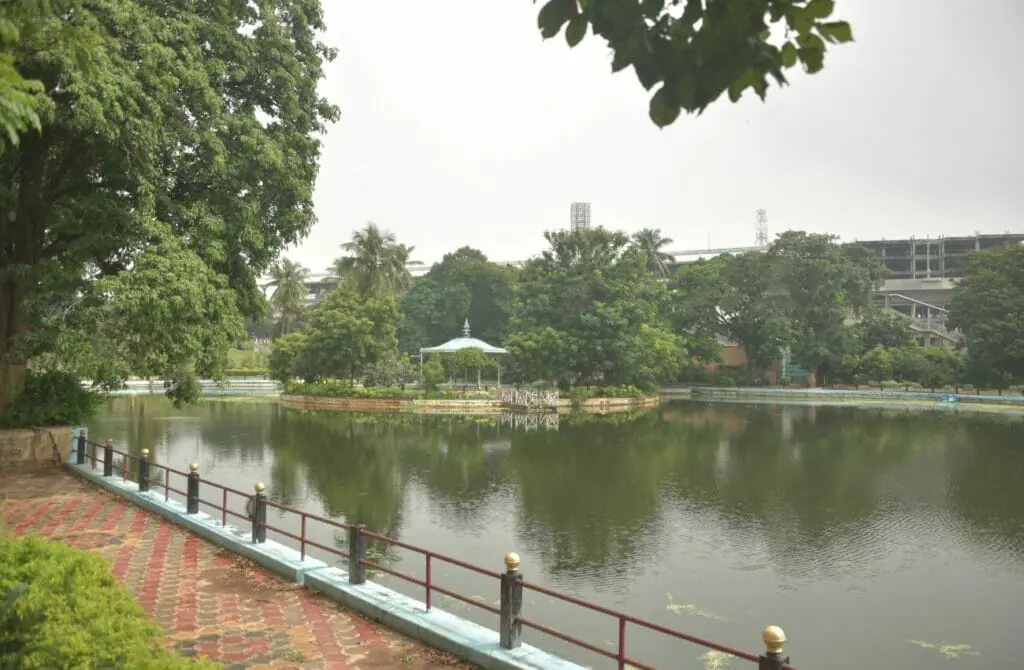 Gandipet Lake
Covering a large area of 46 km, Gandipet Lake is the primary reservoir of the two cities. Hyderabad Nizam Mir Osman Ali Khan formed it to guard against flooding of the cities. This lake was created in 1920 and is still standing solid. One of its most attractive characteristics is the entrancing view that it offers.
People usually visit to take pleasure in its natural charm. Viewing the sunrise and sunset from this place is an unforgettable experience. Moreover, there is a guesthouse owned by Andhra Pradesh Tourism, named Sagar Mahal, which is located nearby.
Linking Hyderabad and Secunderabad, Hussain Sagar Lake is the largest manmade lake in Asia. Located on the tributary of the Musi River, it was created during the reign of Ibrahim Quli Qutub Shah in 1562 AD and was named after Hussain Shah Wali.
The primary attraction of this lake is the sixteen-meter-high white granite statue of Lord Buddha, which weighs 350 tons, situated on an island in the middle of the lake. Visitors should not miss the stunning light show.
It is possible to travel to the statue by ferry, which leaves and returns to the point of origin at set times. There are many recreational activities to be enjoyed here, including boating with either speed boats or motor boats, water skiing, parasailing, and cruising. Additionally, the 48-seat launch is ideal for private parties and offers dinner to its passengers.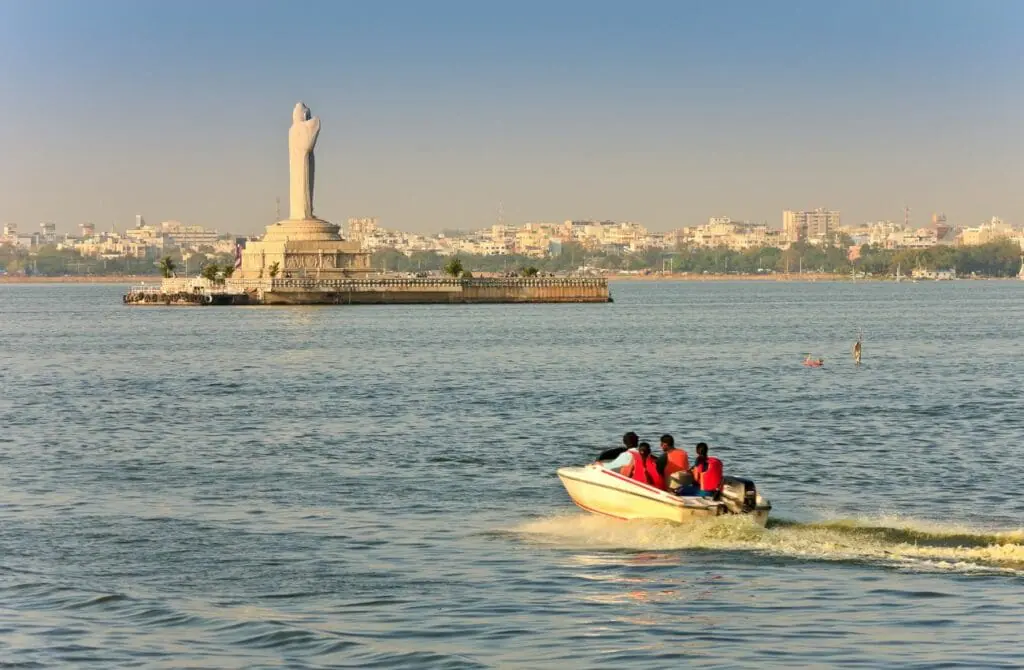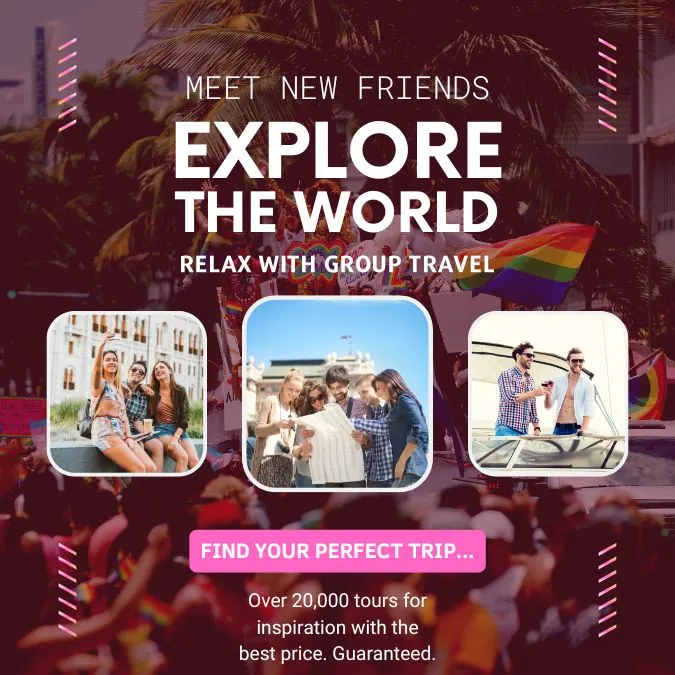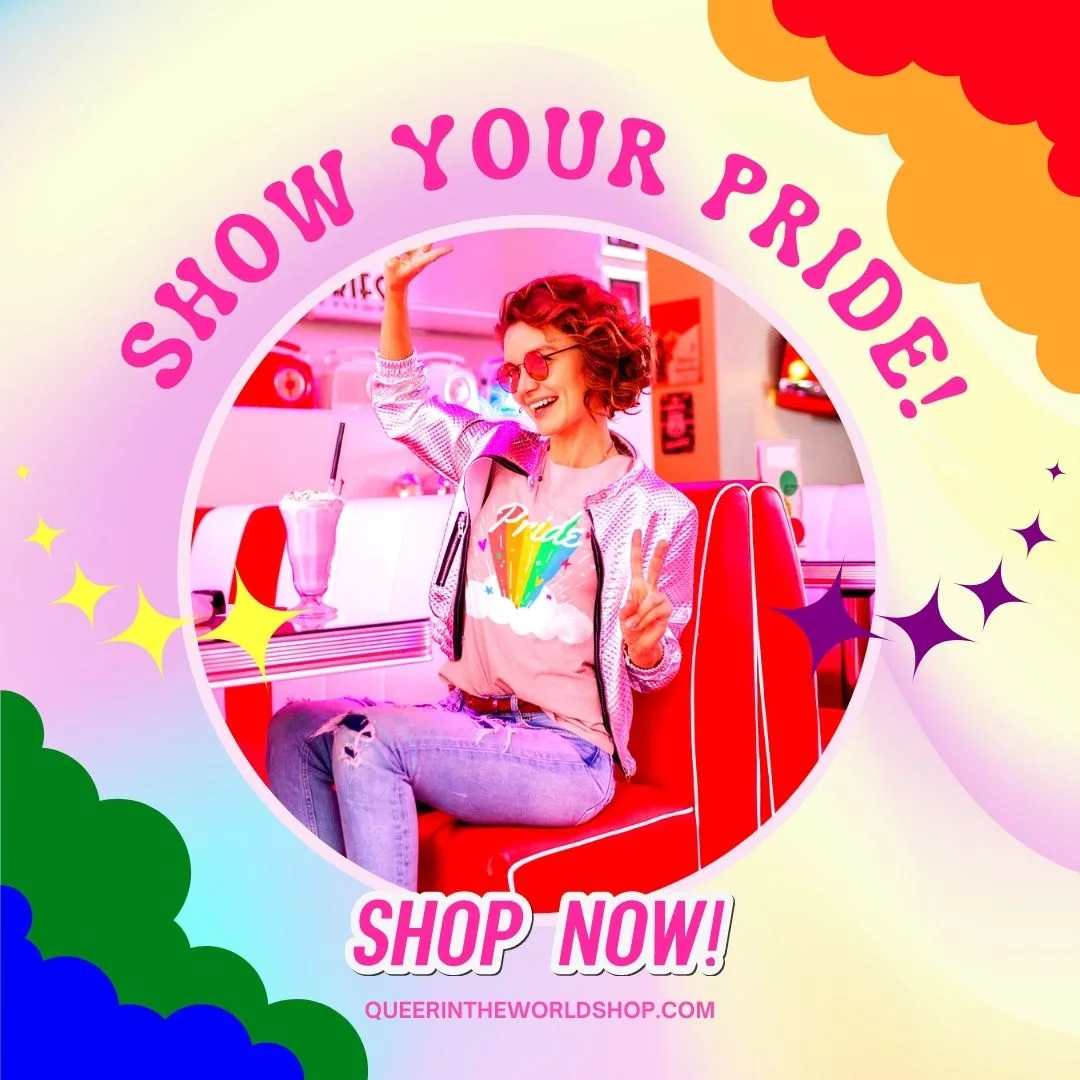 Gay-Friendly Hotels in Hyderabad, India
Don't wait another minute to book your stay at one of Hyderabad's most fabulously queer-friendly hotels! While many establishments in town might not welcome our rainbow family, these hotels have all pledged to embrace our queer spirit with open arms.
From non-discrimination policies to LGBTQ+ resources and amenities, these hotels go above and beyond to create a safe and inclusive environment for all guests who identify as LGBTQ+. And if you're looking for a place to stay in an area known for being LGBTQ+ friendly, these hotels have got you covered too.
In addition to the locally-owned gay-friendly accommodations in Hyderabad, international hotel chains can also be great options for LGBTQ+ travelers. Many of these chains have implemented policies and training programs to ensure that their hotels are welcoming and safe for LGBTQ+ guests.
They may also have LGBTQ+ affinity groups within the company, which can help to promote a culture of inclusivity and support for queer travelers.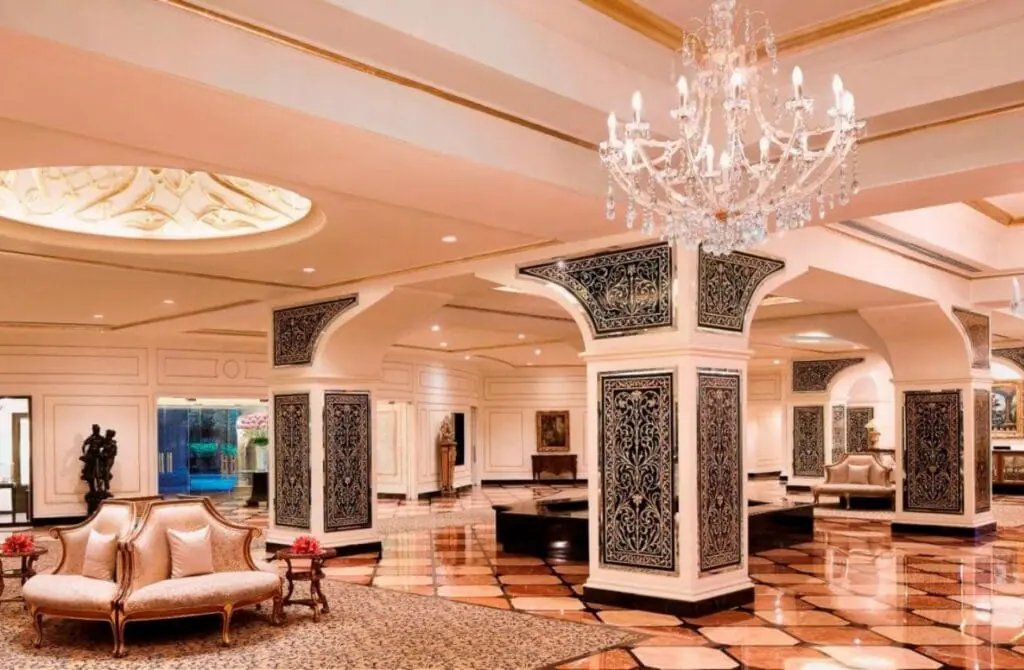 Moreover, international hotel chains are often known for their high-quality amenities and services, which can provide a more luxurious and comfortable stay for LGBTQ+ travelers. With a global presence, these chains can also provide a sense of familiarity and consistency for queer travelers who may be navigating unfamiliar destinations.
Whether you choose a locally-owned gay-friendly accommodation or an international hotel chain, it's important to do your research and choose a place that will make you feel welcome and comfortable during your stay in Hyderabad.
So why wait? Book now to experience the comfort, luxury, and acceptance these gay-friendly hotels in Hyderabad offer. With options to fit every budget and preference, you're sure to find the perfect home away from home.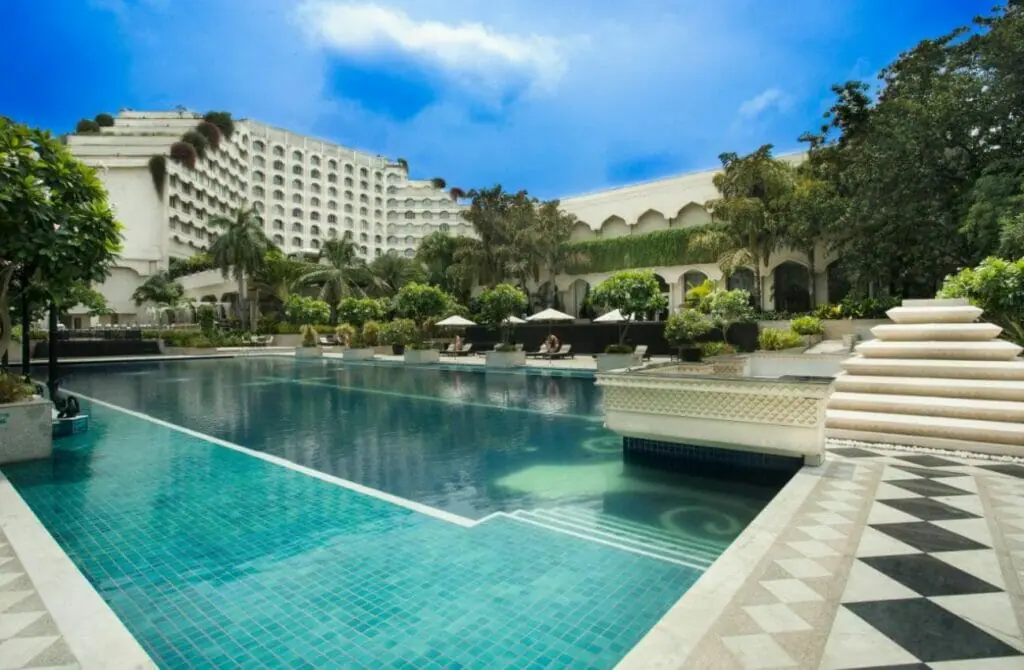 The Taj Krishna is the only high-end hotel that caters to the needs of gay travelers and couples who are seeking a luxurious stay in Hyderabad. Moreover, it is also conveniently located near the pubs and nightlife scene of Jubilee Hills, providing its guests with a comprehensive experience of the city.
The hotel is set on sprawling, verdant grounds and is complemented by a stunning pool on a terrace surrounded by fragrant frangipani trees. Three luxurious whirlpool baths are also nearby, ideal for relaxing after a swim. Furthermore, throughout the gardens, there are picturesque romantic spots perfect for a romantic candlelit dinner.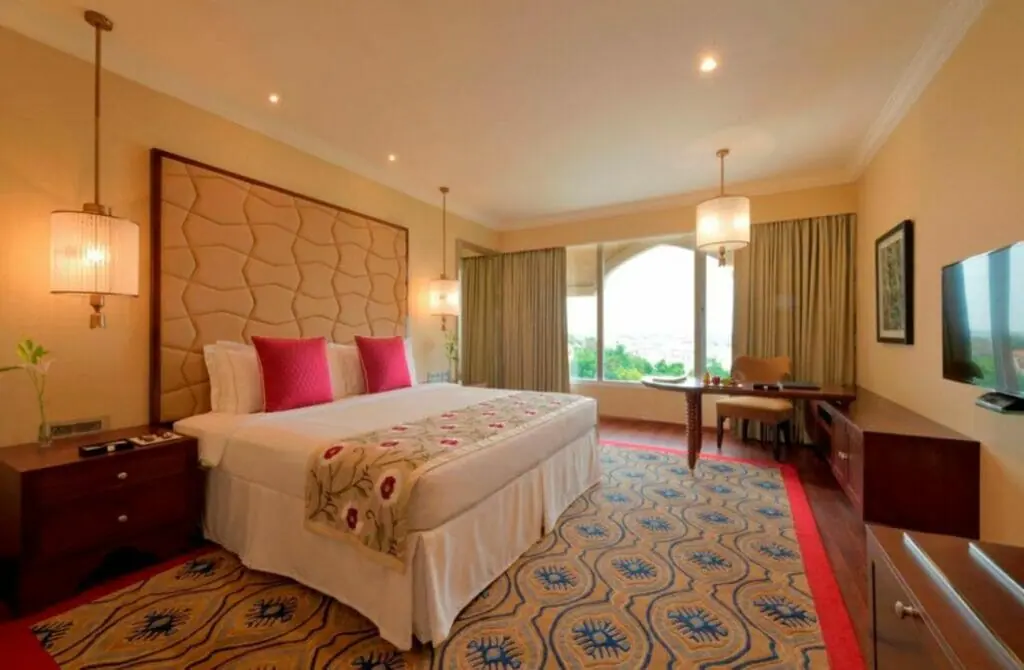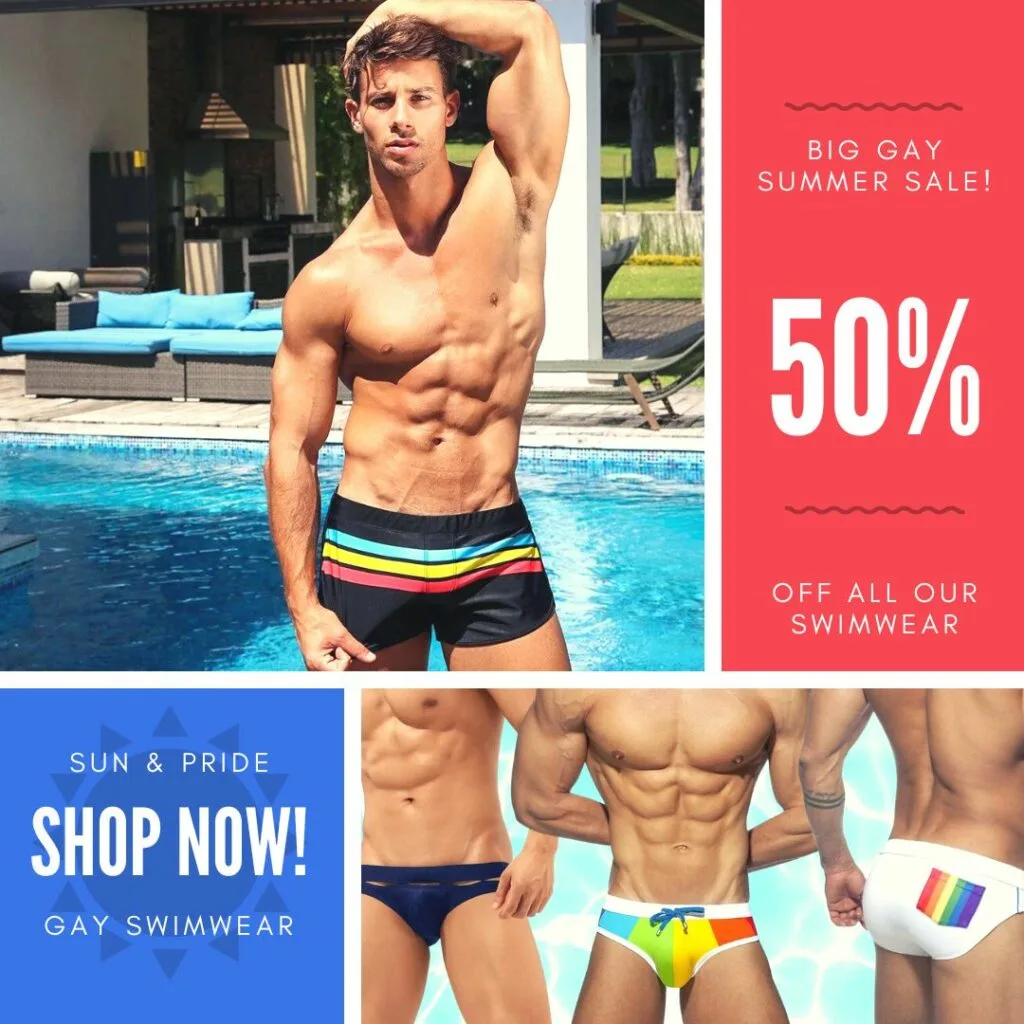 The Park Hyatt is a prestigious hotel that is part of the Hyatt chain. It is situated in the upscale Banjara Hills area of Hyderabad, near the lively and welcoming bars and lounges of Jubilee Hills. The hotel offers a variety of excellent dining options, with two eateries featuring Italian and Oriental cuisine.
The main focal point of the hotel is the 130-foot reflecting pool, surrounded by marble and complemented by original artwork. Additionally, the hotel offers an extensive breakfast selection, with many healthy choices. The highlight of the hotel is the temperature-controlled outdoor swimming pool, surrounded by frangipani trees, and it provides breathtaking views of the city from the wooden deck.
ITC Kakatiya is a high-end and inviting hotel for the LGBT+ community, located just 10 minutes away from the beautiful Hussain Sagar Lake. The interior is warm and inviting, thanks to the original artwork, floral decorations, and comfortable sofas.
There is also an amazing pool area where one can relax amidst Hyderabad's rocky terrain under the shade of coconut trees. There are also chairs, tables, and sunbeds available for guests to enjoy. It is situated between HITECH City and Old City, making it a perfect spot for everyone.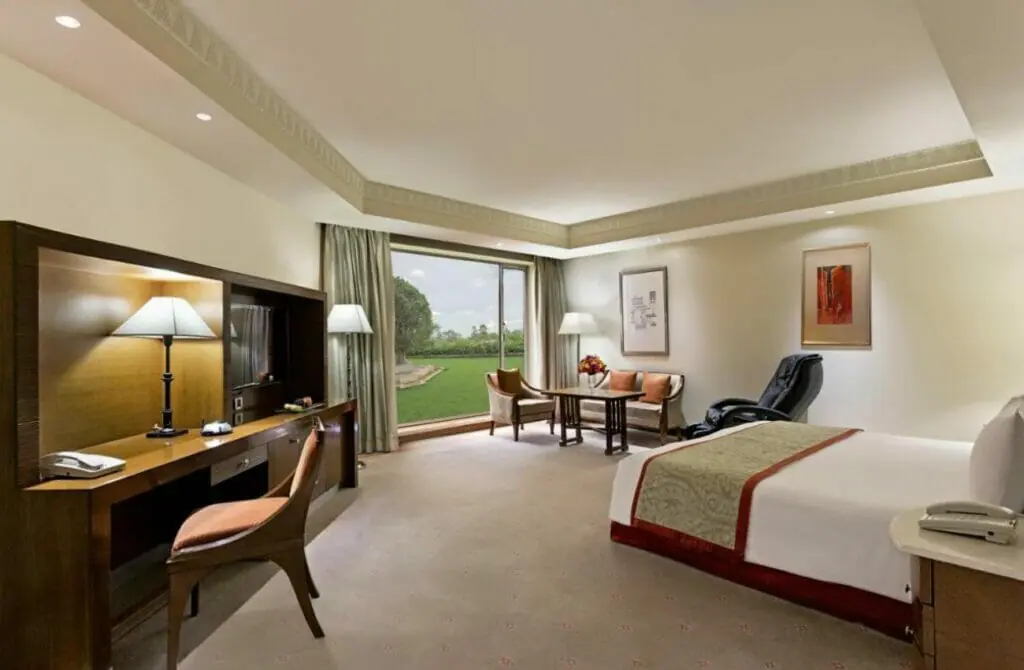 Lemon Tree Hotel Gachibowli Hyderabad ☆☆☆☆
If you're visiting Hyderabad for work purposes, the Lemon Tree Hotel, Gachibowli, is the ideal spot to stay. It is situated right in the middle of the financial district and is only a 20-minute drive from Jubilee and Banjara Hills, where all the eateries, shopping, and entertainment can be found.
Despite being a business hotel, the Lemon Tree Hotel has plenty of features to enjoy. In addition to the concierge and 24-hour room service, the hotel also has two restaurants and a bar that offers a range of drinks, Indian food, and American cuisine, including a delicious breakfast.
Holiday Inn Express Hyderabad Banjara Hills, an IHG Hotel ☆☆☆
Situated in the Punjagutta area, the Holiday Inn Express Hyderabad Banjara Hills, an IHG Hotel, is close to a railway/metro stop. Charminar and Chowmahalla Palace are popular tourist sites, and some of the area's other attractions include Snow World and Nehru Zoological Park.
Suppose you want to participate in an event or watch a game while in the city; Gachibowli Indoor Stadium is a great option. Make sure to spend some time experiencing the local activities, including outlet shopping.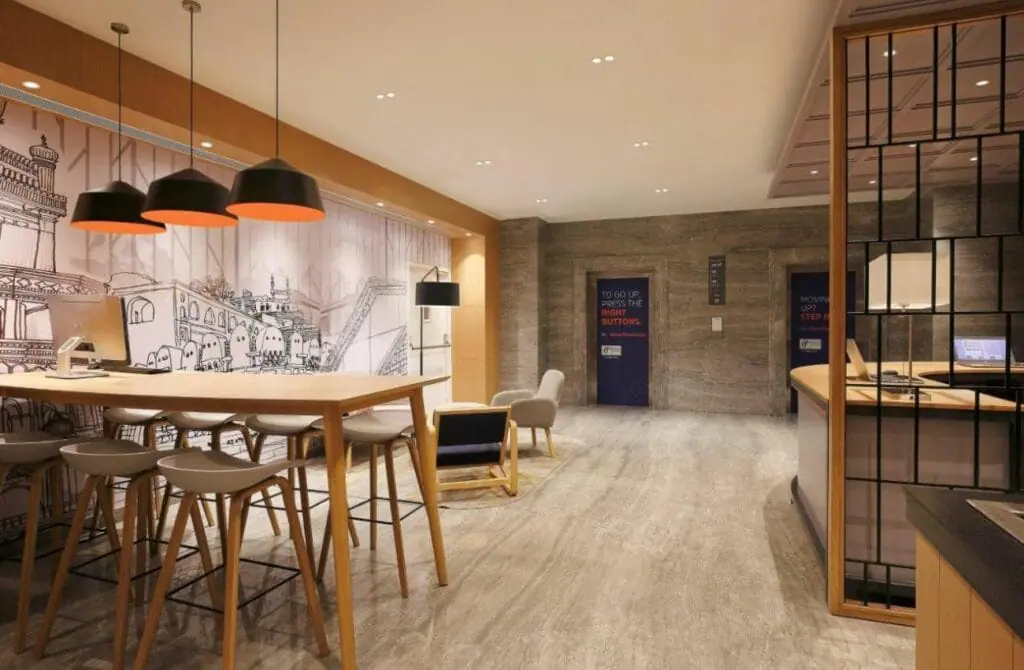 Gay Nightlife in Hyderabad, India
Hyderabad is steadily becoming one of the most gay-friendly cities in India. A growing number of clubs in the city cater to the LGBTQ+ community, providing a safe space for people to express themselves without fear of discrimination or judgment.
These clubs range from small local bars to larger venues with themed events and activities. Whether you're looking for a place to dance and socialize or a more relaxed atmosphere to meet new people, there's a gay-friendly club in Hyderabad to suit your needs.
The city is also home to a wide variety of bars, pubs, and restaurants that welcome everyone, regardless of their sexual orientation. So plenty of options are available if you're in the city and looking for a welcoming, inclusive atmosphere. Hyderabad is quickly becoming a hub for LGBTQ+ rights and acceptance, and these gay-friendly clubs are just another example of that.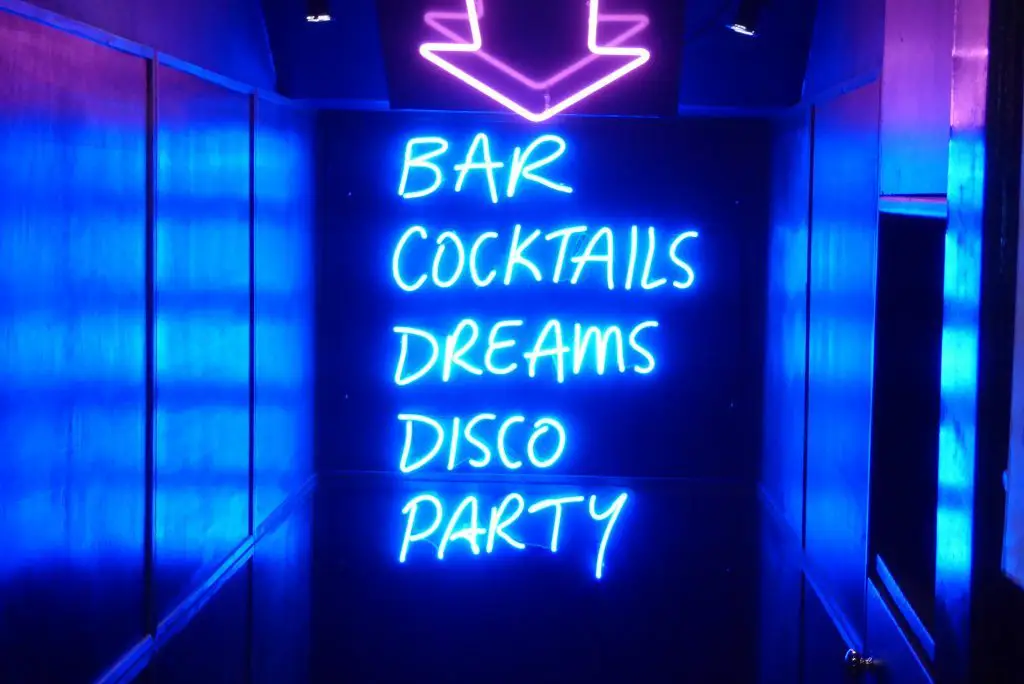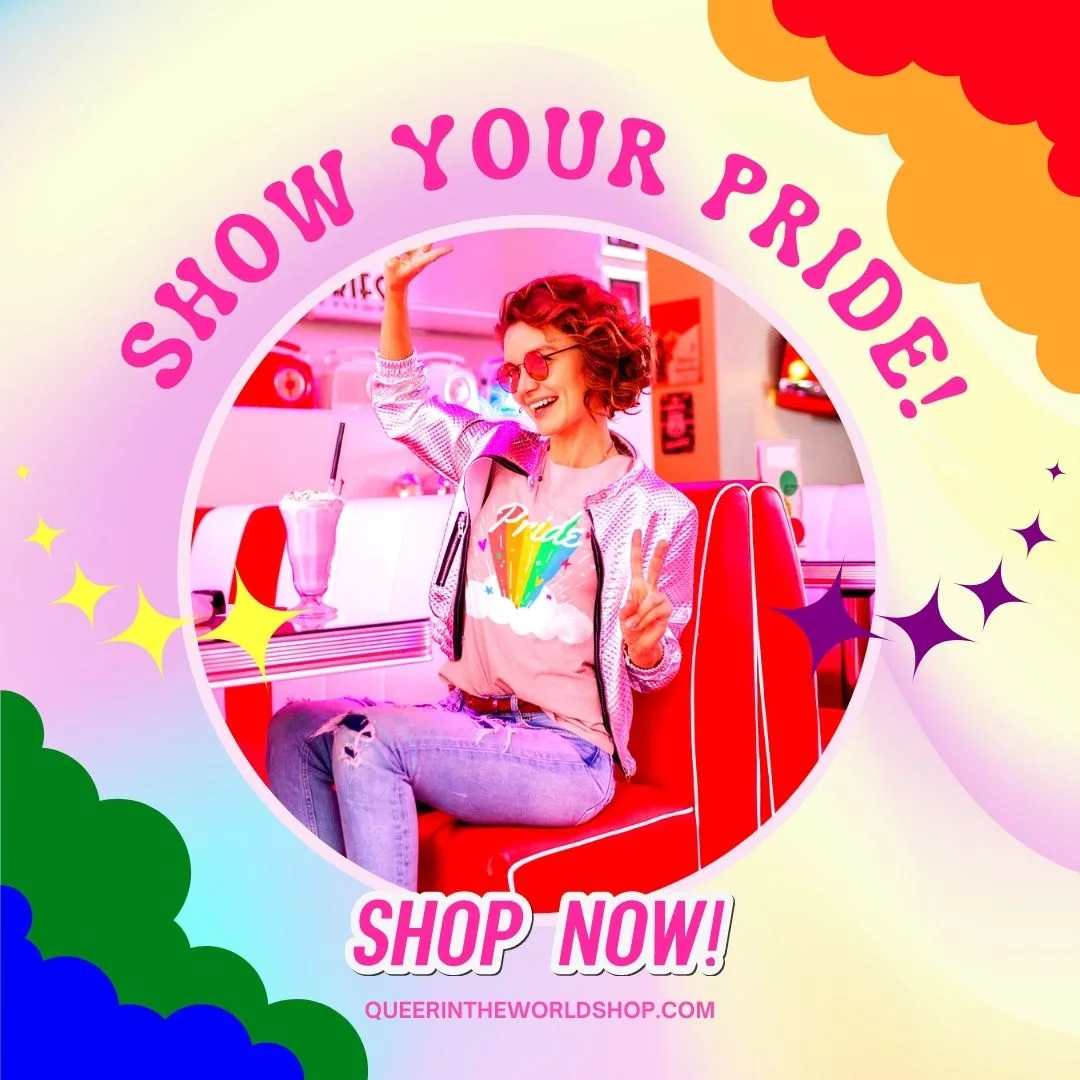 Bottles and Chimney: Yummy Snacks
(Temporarily or permanently closed. If you know something, please suggest an edit.)
Despite its small size, this location is usually inundated with a youthful group and charged with cheerful energy. It also hosts private celebrations, and the night of Thursday is specifically designated for women. You can also spend a cozy evening with whomsoever you desire; do not forget to take your beverages and snacks. It is also one of the top spots for Hyderabad's nightlife.
10 Downing Street: Breath-taking Interiors
Your nightlife in Hyderabad would be incomplete without a visit to 10 Downing Street. This restaurant features stunning interiors and serves mouthwatering Indian and Continental cuisine in addition to amazing martinis and margaritas. At cost-effective rates, too. Saturday nights are filled to the brim with a rabble of the young crowd, awesome music, and well-known DJs as hosts.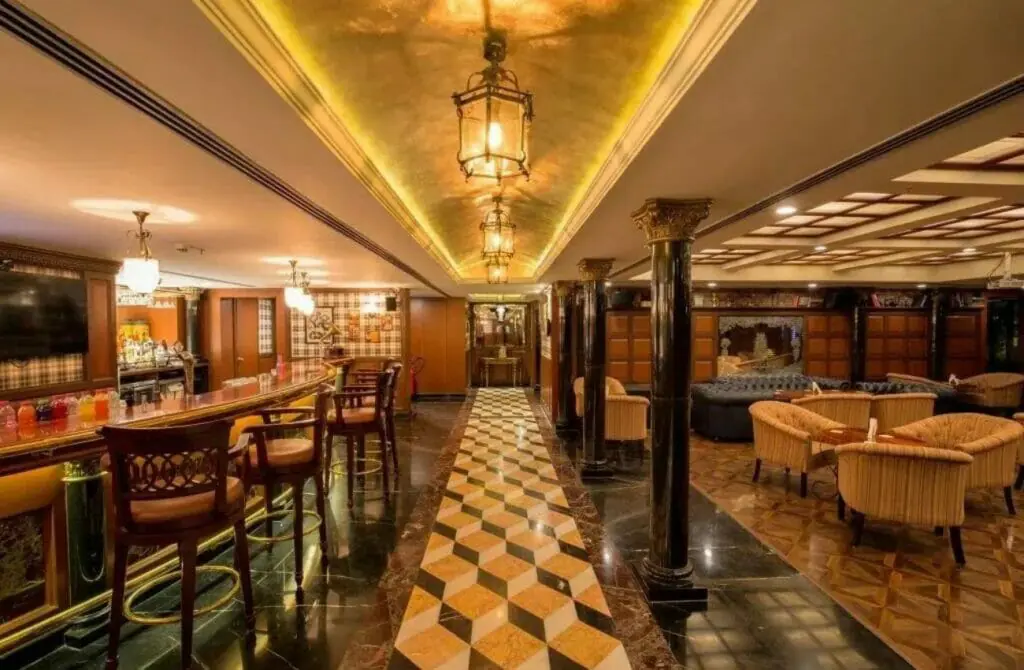 H2 The Pub: Splendid Clubbing Experience
(Temporarily or permanently closed. If you know something, please suggest an edit.)
This Hyderabad pub is a highly sought-after destination that provides incredible clubbing experiences to locals and visitors. This bar is well-known for inviting the most renowned DJs to let people move and groove to their music.
If you're in the mood to dance until morning, this is the perfect place to be; it offers the ideal opportunity to party with a big group of friends and take in the nightlife of Hyderabad. This pub, situated in the four-star boutique Amrutha Castle Hotel, is open to people of all sexual orientations and throws parties frequently.
It's not a park, ladies and gentlemen. Kismet is a happening pub famous for its electrifying ambiance that comes with a tunnel-display entrance. The peppy music, vibrant backgrounds, and young crowd all will take you on a superb partying journey you will never forget.
The cheesy fries, mojitos, and Andhra snacks are a must-try. So, delve in and get to know how awesome your "kismet" is. This is one of the most popular places if you wish to have the best experience of nightlife in Hyderabad.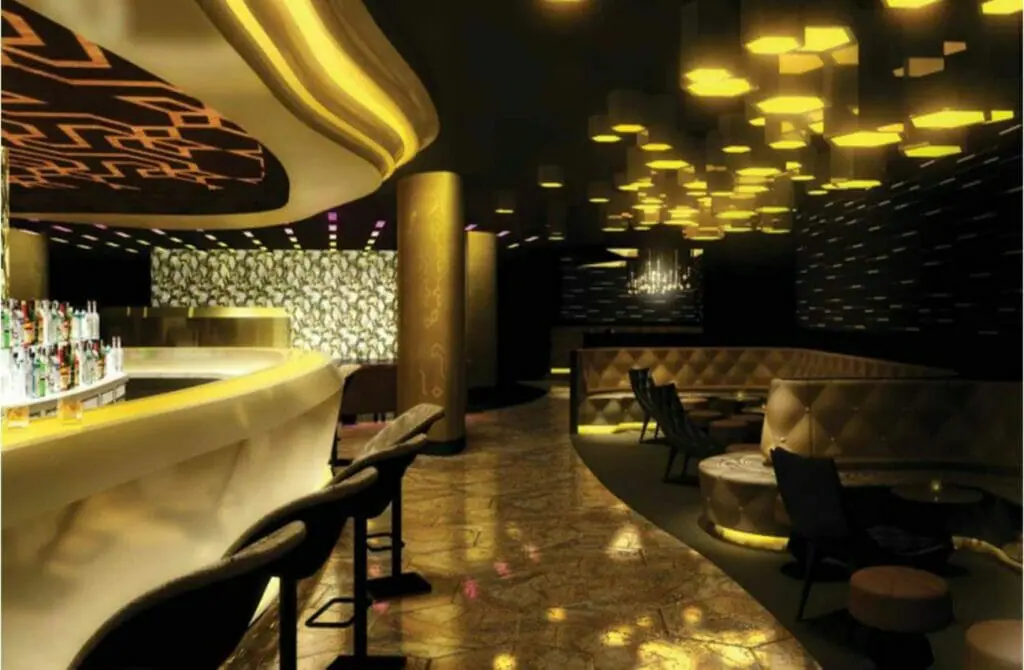 Cafe Rasasvada, a newly-opened queer-friendly cafe in Gachibowli, has queer open mic nights with a variety of unique performances, including erotic poetry and storytelling, drag shows, and musical acts, all to create a safe space to showcase the hidden talents of its guests.
Liquids: Lively Ambiance
(Temporarily or permanently closed. If you know something, please suggest an edit.)
Hyderabad has a luxurious and chic club with amenities that exceed those of other clubs. It is well-known for its talented musicians, who create an energetic atmosphere. Although it is a bit pricey, it is a must-see for young people who want to explore the city's nightlife. Moreover, the club has outstanding chefs who create remarkable food and beverage options for visitors, inhabitants, and travelers.
The Marriott Hotels and Convention Centre is a luxurious spot for special moments with loved ones. Although it is not budget-friendly, it provides a beautiful view of Hussain Sagar Lake from the rooftop, which is worth the visit. Additionally, there are live fusion music performances for extra entertainment.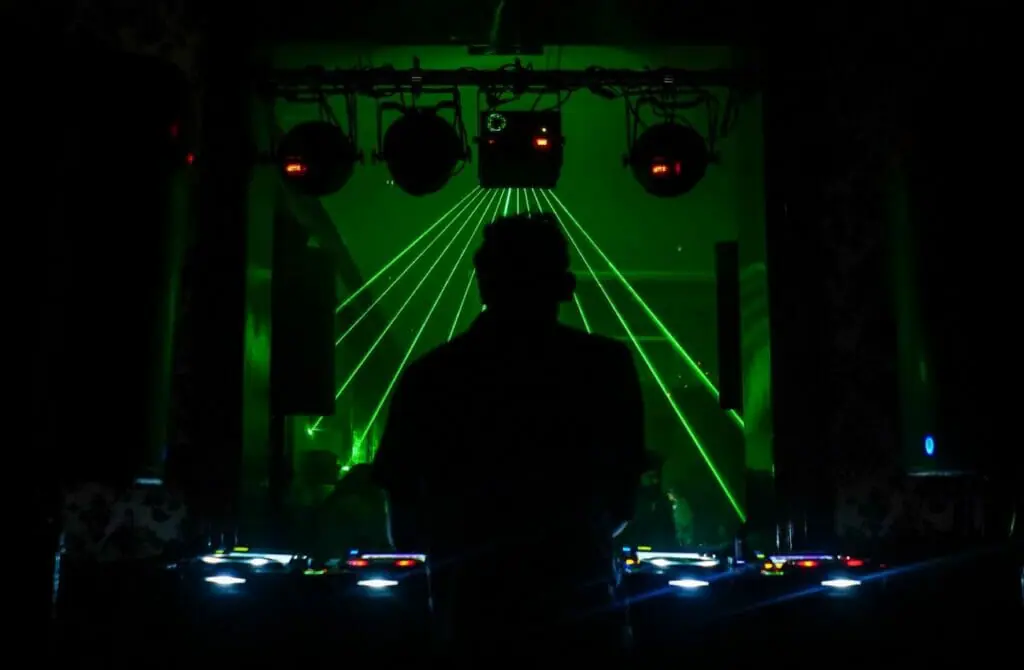 Zouk: Exceptional Space
(Temporarily or permanently closed. If you know something, please suggest an edit.)
This amazing destination in Hyderabad is the ideal place to dance to the rhythms of renowned DJs until you feel like you can no longer go on. You will be treated like royalty, and the service staff is exemplary – you will find it hard to fault them.
You definitely should not miss out on this club due to its exclusive atmosphere and high-end appeal. Why not take advantage of the incredible nightlife that Hyderabad has to offer?
Coco's Bar and Grill: Wonderful Place
Coco's Bar and Grill is a splendid rooftop spot that plays soothing acoustic music in the background. If you're searching for a tranquil place to relax, this is a place to consider. Not only does it provide delicious food and drinks, but it also has a dimly lit ambiance, which is reminiscent of the beaches in Goa. Spending an evening here with your friends and family is a perfect way to spend the night.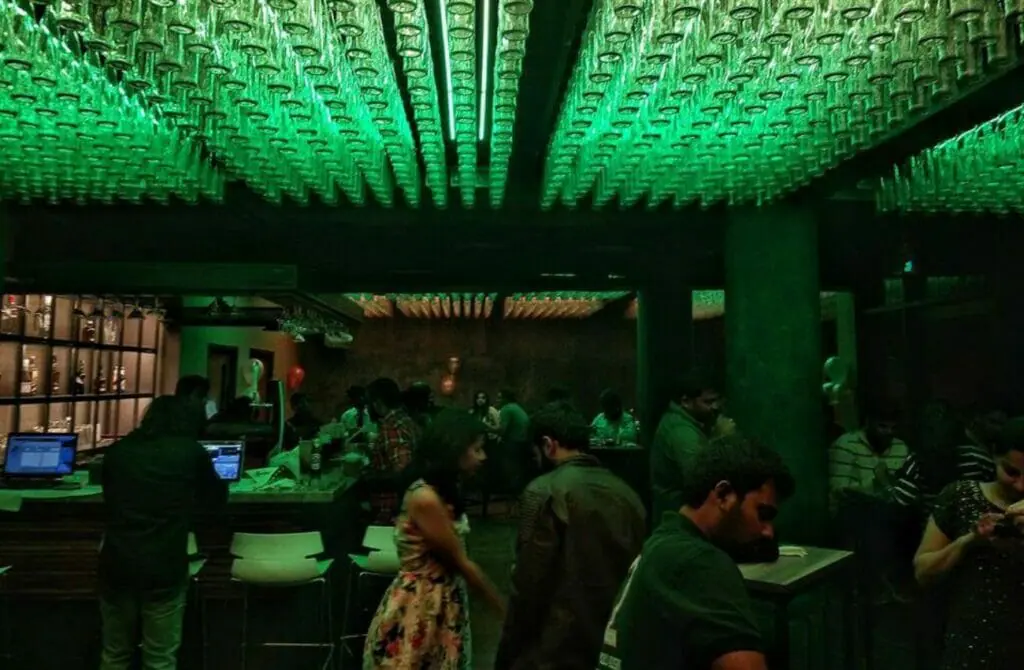 If you are familiar with speakeasy bars but have never had the chance to visit one, now is your opportunity to gracefully make your way to Giggle Water – a speakeasy bar situated in Jubilee Hills. It has a secret spiral staircase, a passcode, a vibrant music scene, and an eclectic mix of people, which is why Giggle Water is one of Hyderabad's most popular speakeasy bars.
The club has a distinct feature in that it is the first LGBTQ-inclusive speakeasy club in the city. On Sundays, they host Rainbow Nights, which are open to everyone, including allies. If you would like to go, remember to make a reservation two days ahead.
Pulse Country Club
(Temporarily or permanently closed. If you know something, please suggest an edit.)
Pulse Country Club is well-known amongst LGBTQ people, hosting multiple gay-friendly events and meetups.
If you're looking for advice about having a good time in Hyderabad at night, you should visit SKYHY on either a Friday or Saturday night. The music is exceptional, and the dance floor is great, so you can be sure you'll have a good time. Plus, you can find some of the best drinks in town at this venue.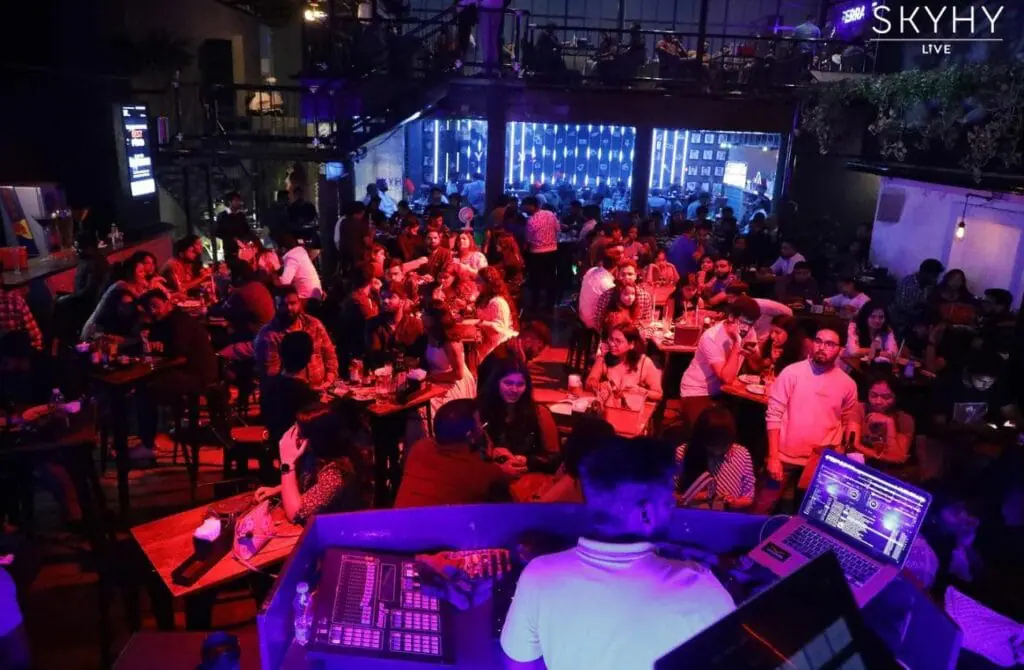 Gay Saunas & Cruising Clubs in Hyderabad
When it comes to exploring Gay Hyderabad, there's more to life than just cocktails and beers. One aspect of the gay scene that many of us queens love are checking out the local gay saunas and cruising clubs.
Granted, Hyderabad isn't quite as wild as Amsterdam, Barcelona, or Berlin, but these steamy venues still offer the perfect opportunity to meet new people, socialize, and engage in some hot and heavy action without swiping left or right. However, remember that these venues can differ in terms of vibe, patrons, and rules, so it's a good idea to be informed before you dive in.
Gay saunas, sex clubs, and cruising have long been popular ways for queer men to meet and engage in sexual activity, particularly in countries where same-sex activity is not widely accepted or where it may even be illegal. In these places, gay saunas and cruising clubs provide a safe and discreet environment for queer men to explore their sexuality and connect with like-minded individuals.
Despite the rise of gay dating apps, many queer men still prefer the anonymity and physical connection that can be found in these spaces – so somewhat counter-intuitively, you might have a hotter experience here than you would at home.
We recommend checking out our guide to cruising for first-timers before you get started, which should give you the lowdown, and always practice safe sex.
Remember that local laws and customs regarding gay venues and sexual activity should always be respected. With some forethought and an open mind, visiting gay saunas and cruising clubs can be a thrilling and steamy part of your gay Hyderabad adventure.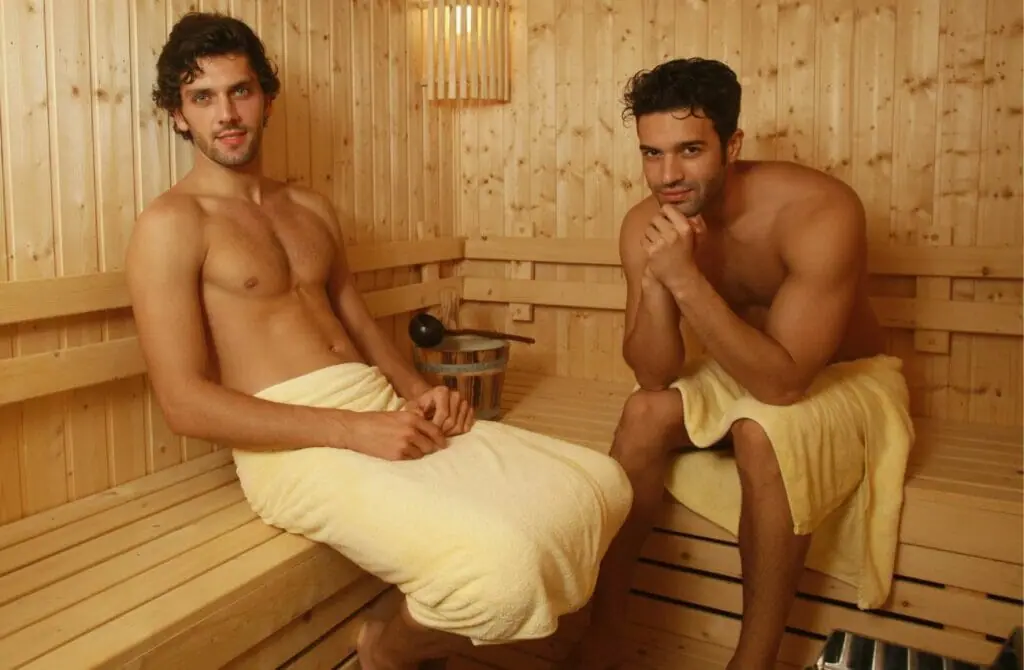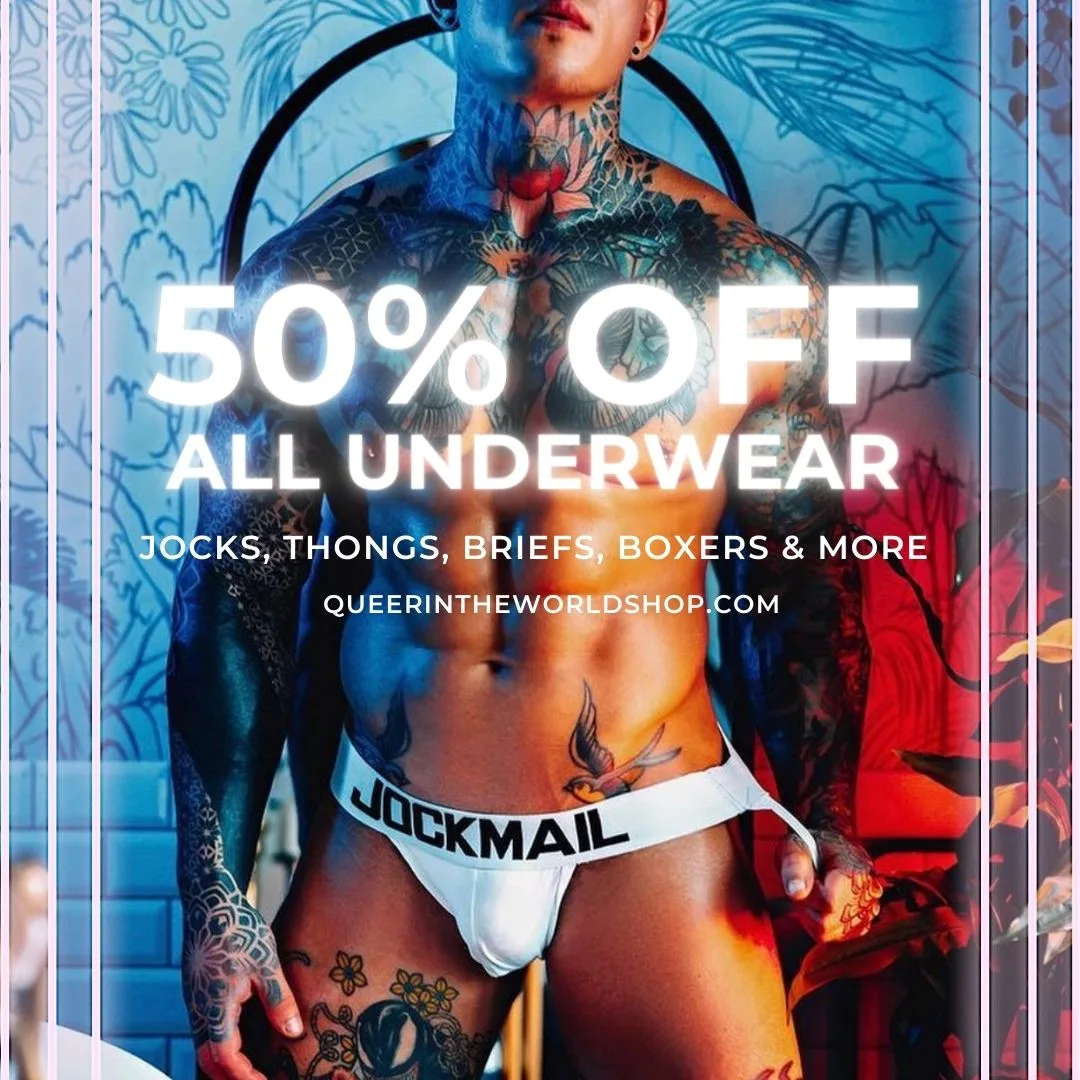 Gay Map Of Hyderabad
Finding it hard to envisage where everything is in Hyderabad? Hopefully, this queer-centric map helps where we have marked all the bars, clubs, parties, hotels, saunas, massages, and more will help you stay in the spot best suited to you!