New Delhi, the capital city of India, is a bustling metropolis that embodies the nation's rich cultural heritage and vibrant spirit. With a history dating back centuries, New Delhi seamlessly blends tradition with modernity.
This city pulsates with energy, diversity, and cultural richness. It serves as the political and administrative center of the country, showcasing a blend of historic charm and modern development. It is home to iconic landmarks like the Red Fort, India Gate, and Qutub Minar, which show off the architectural marvels of different eras, from the elegance of the Mughal era to the charm of the colonial era.
The city's diverse neighborhoods, such as Hauz Khas and Connaught Place, offer a range of experiences, from trendy cafes and upscale shopping to historical sites and cultural centers. This city is one of the best travel destinations for LGBTQ+ travelers in India, with guaranteed safety and numerous queer-friendly spot and events waiting for them.
New Delhi's bustling markets, delectable street food, and welcoming locals create an immersive and enchanting experience for visitors, making it a must-visit destination for travelers seeking to explore the heart of India.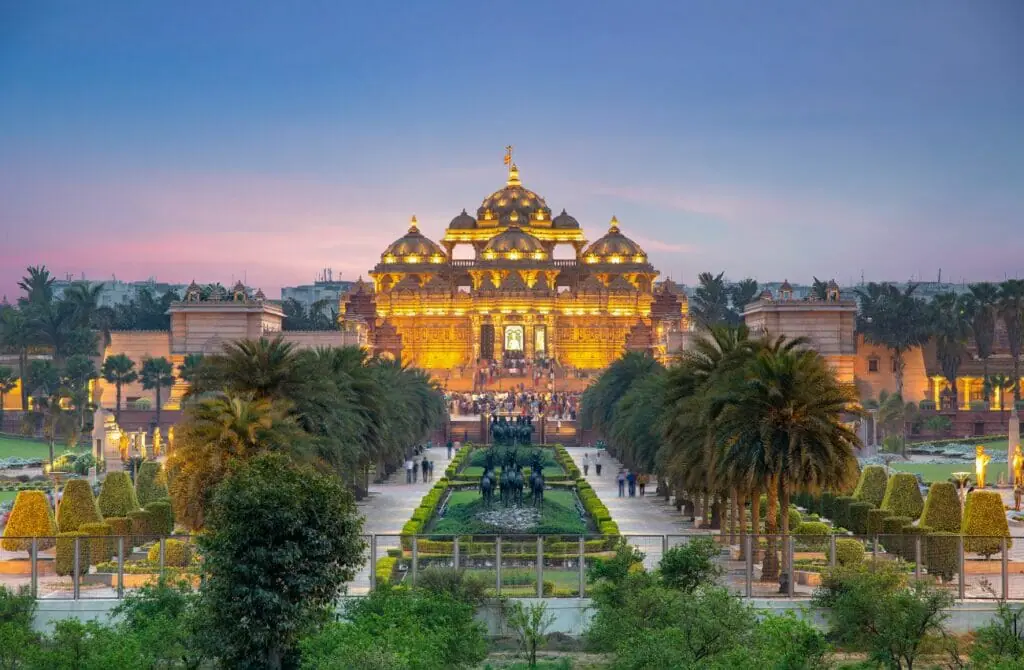 Although India is a relatively conservative country, in recent years, significant strides have been made toward accepting the queer community. In particular, the decriminalization of homosexuality in 2018 marked a landmark victory for LGBTQ+ rights. While challenges persist, there has been growing awareness, support, and activism for queer rights.
Pride parades, queer-friendly spaces, and LGBTQ+ organizations have emerged, promoting inclusivity and fostering dialogue. Though progress is ongoing, India's journey toward queer acceptance highlights the resilience and determination of the LGBTQ+ community and its allies in the pursuit of equality and dignity for all.
Gay Delhi's openly queer community has increased in size in recent years, and community hotspots have also grown greatly. In the modern scape of the city, you can find more than enough gay bars, clubs, and shopping avenues to keep you occupied and entertained in your time there.
From inclusive bars and clubs to queer-themed parties and cultural gatherings, the city provides a platform for self-expression, celebration, and community-building. With the emergence of LGBTQ+ cafes, gay-owned 5-star hotel chains, and gay men's spas, various inclusive spaces and avenues have opened up for the queer community in the city.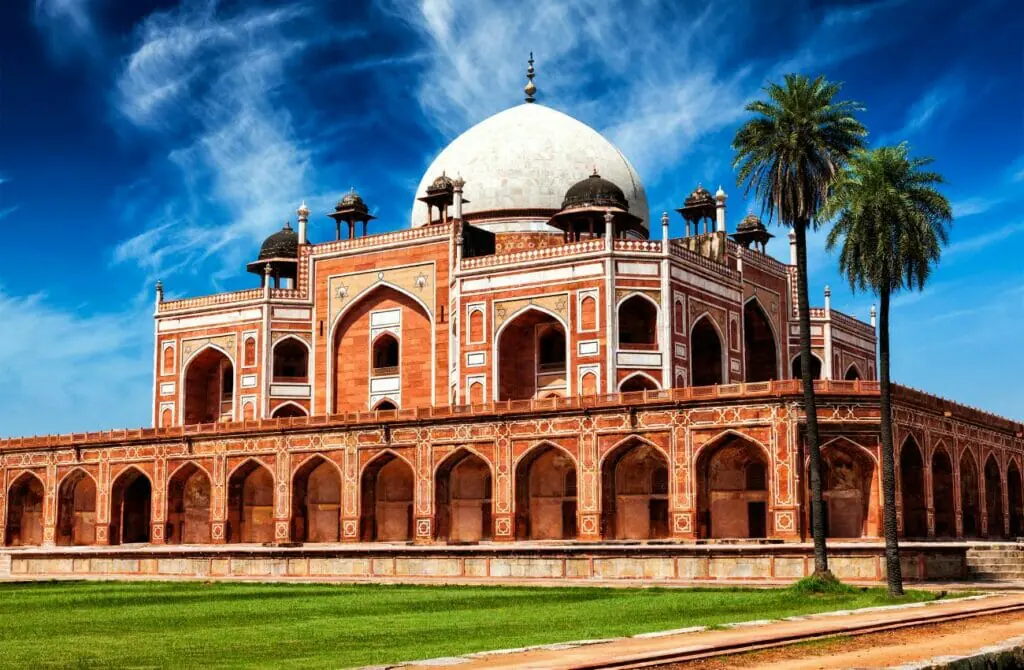 The growing visibility of the queer community in gay Delhi reflects the progress made in promoting acceptance and creating safe spaces for all individuals to embrace their identities and be celebrated for who they are. Delhi has set an example for the rest of the country, leading the movement for the acceptance and assimilation of the queer community in India.
While there are physical cruising spots for queer individuals in the city, the virtual cruising scene is also quite active. The Delta App, built by the community for the community, is India's first LGBT community and networking app. The app is not just a dating app but also has vital information about queer events, safe spaces, and inclusive brands.
People who match on the site often meet at one of the cafes, bars, and restaurants listed on the site. These establishments have agreed to abide by the app's pledge to maintain inclusivity, train their staff on gender issues, and establish safe spaces for the neighborhood. Famous names like Blue Tokai, Rose Café, Jugmug Thela, Ek Bar and PCO are part of this list of venues.
Ready to dive into the colorful and, at times, chaotic world of Delhi? Hold on to your seatbelts, and let's explore in detail what this city has in store for you.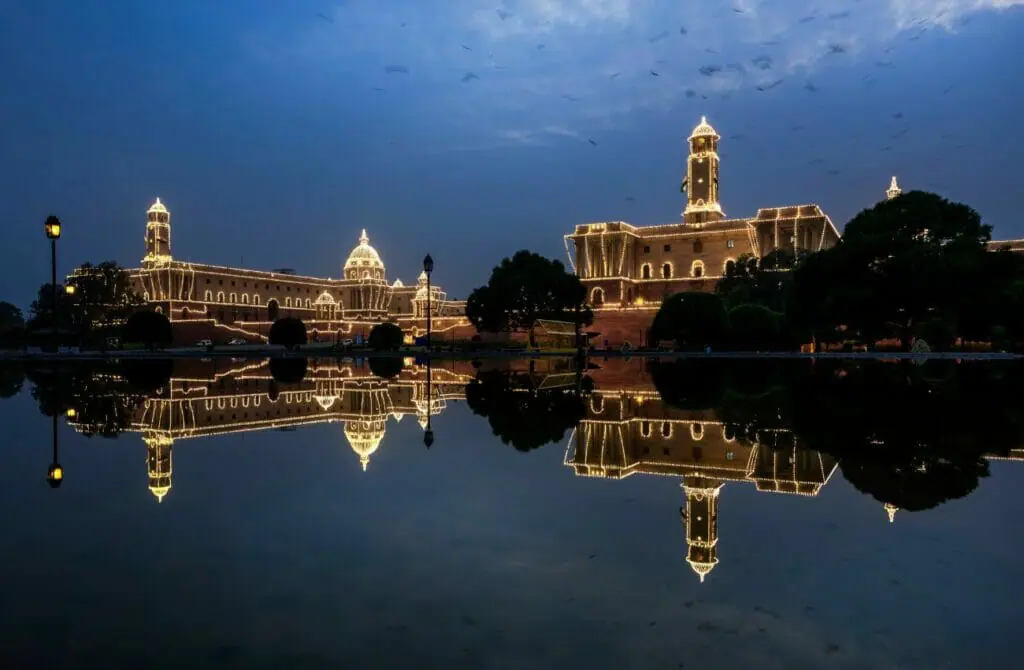 Attractions in Gay Delhi, India
As a new visitor to Gay Delhi, there are plenty of things to see and do, regardless of your sexual orientation. One of the best ways to experience any new city is to visit some of its most iconic landmarks and attractions, including historical monuments, museums, and art galleries.
We also love gazing at architecture up close, exploring parks and gardens, sampling the local cuisine, visiting local markets, and attending cultural events such as festivals, concerts and shows.
Even as the out-and-proud queer we are, we still love to explore the city and its culture in the same way as everyone else. Doing so allows us to learn more about the city and its people and better understand the local culture. As such, these are our favorite must-see attractions in Delhi.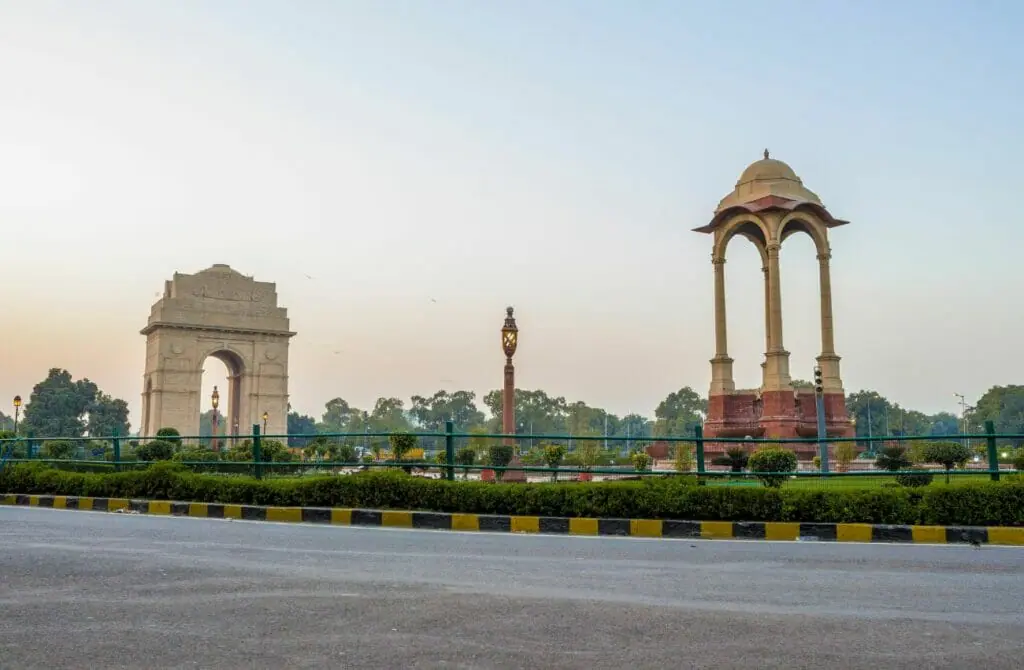 Chez Jerome Q Cafe in Delhi proudly stands as the city's first LGBTQ cafe, owned and operated by members of the queer community. This inclusive and welcoming space offers more than just delicious food and beverages; it serves as a hub for the LGBTQ+ community to gather, connect, and celebrate.
Q Cafe is a beautiful rooftop cafe in Delhi that overlooks the Qutub Minar. With a warm and inviting ambiance, this beautiful cafe offers a safe space for everyone to share poetry, music, art, memories, and more. The cafe not only satisfies culinary cravings but also promotes acceptance, diversity, and visibility, making it a beloved destination for locals and visitors alike.
India Gate, located in the heart of Delhi, is an iconic monument that stands as a symbol of national pride and unity. Built as a memorial to commemorate the soldiers of the Indian Army who sacrificed their lives during World War I, it has become a significant landmark in the city. The grand arch and its surroundings offer a picturesque setting for visitors to gather, relax, and appreciate the architectural beauty.
The expansive lawns surrounding India Gate provide a popular spot for picnics, leisurely walks, and enjoying the vibrant atmosphere. The monument holds historical and emotional significance, making it a must-visit attraction for tourists and locals alike. A trip to Delhi is never complete without a visit to this iconic monument!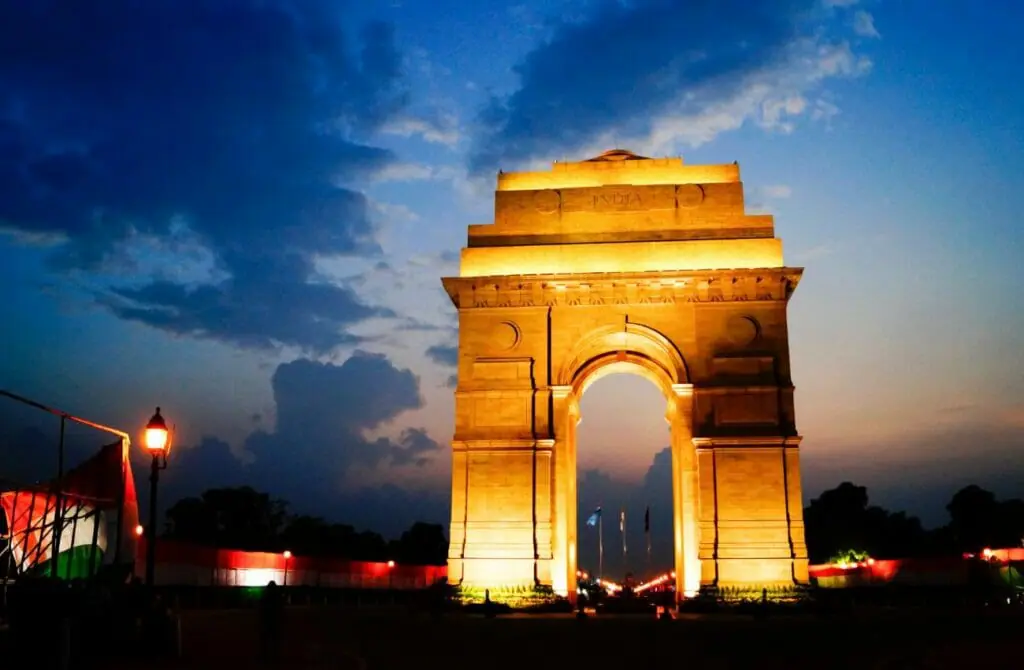 An impressive monument in Delhi, the Qutub Minar is a remarkable UNESCO World Heritage Site and a towering masterpiece of Indo-Islamic architecture. Standing at a height of 73 meters, this iconic minaret is adorned with intricate carvings and inscriptions. Dating back to the 12th century, it serves as a testament to India's rich history and cultural heritage.
Visitors can explore the complex surrounding the Qutub Minar, which includes other architectural marvels like the Iron Pillar and the Alai Darwaza. The serene ambiance, lush gardens, and stunning craftsmanship make Qutub Minar a captivating attraction, offering an opportunity to delve into the bygone era of Delhi's architectural splendor.
The Lotus Temple is a breathtaking architectural marvel and a prominent landmark. Shaped like a blooming lotus flower, this Bahá'í House of Worship attracts visitors worldwide. The temple's white marble exterior is complemented by immaculate gardens, creating a serene environment. It serves as a place of meditation and prayer for people of all religions, promoting unity and harmony.
The interior of the Lotus Temple features a large central hall where visitors can experience a sense of serenity and reflection. With its striking design and inclusive atmosphere, the Lotus Temple is a significant spiritual site and a symbol of peace and oneness. This is a site that is worth visiting!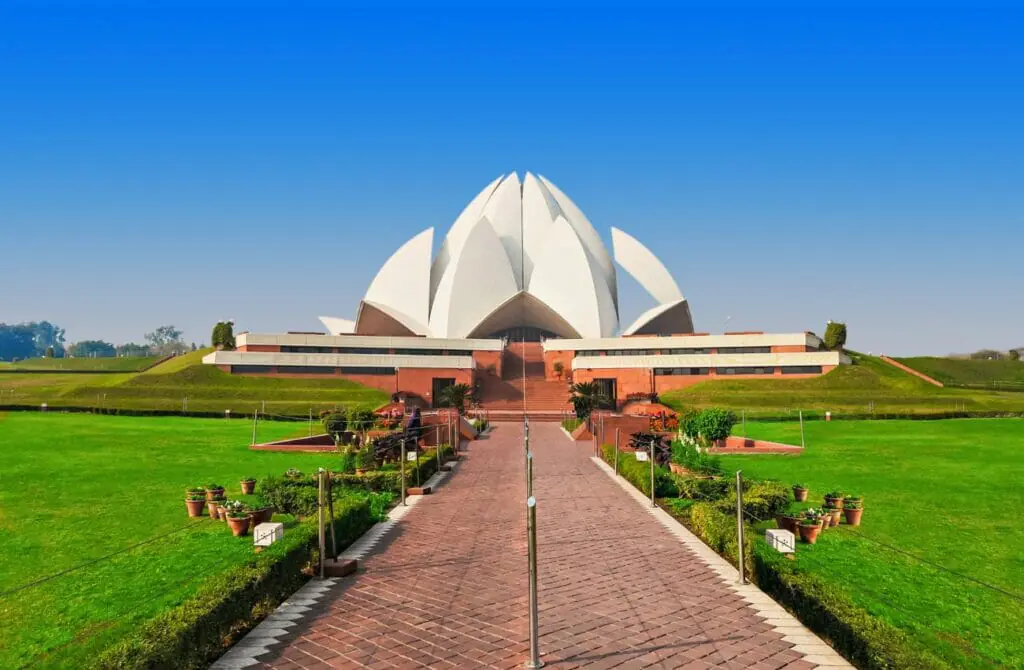 Hauz Khas Village is a vibrant and eclectic neighborhood in South Delhi that blends history, art, and modernity. Its narrow lanes, charming cafes, boutique stores, and ancient ruins offer visitors a unique and captivating experience. The Hauz Khas Complex, a 13th-century reservoir surrounded by medieval structures, serves as the village's centerpiece.
Remnants of Islamic architecture are roughly colored by splotches of urban culture, attracting history enthusiasts and photographers alike. Additionally, Hauz Khas Village is renowned for its bustling nightlife, with numerous pubs, bars, and restaurants that cater to all tastes.
Whether exploring its historical charm or enjoying its contemporary offerings, Hauz Khas Village is a must-visit destination for culture, cuisine, and a glimpse into Delhi's dynamic spirit.
National Gallery of Modern Art, Delhi
The National Gallery of Modern Art (NGMA) in Delhi is a prestigious institution dedicated to showcasing modern and contemporary art in India. Located in a historic mansion, the gallery houses a vast collection of paintings, sculptures, installations, and other artistic expressions. It provides a platform for artists to exhibit their works and fosters a deeper understanding and appreciation of modern art among visitors.
The NGMA also hosts temporary exhibitions, art workshops, and educational programs to engage with the public and promote artistic dialogue. With its rich collection and commitment to promoting contemporary art, the National Gallery of Modern Art is a must-visit destination for Delhi's art enthusiasts and cultural explorers.
Another UNESCO World Heritage Site in Delhi, the Red Fort, is an architectural marvel. Built in the 17th century, it served as the residence of Mughal emperors and symbolized their grandeur and power. The fort's imposing red sandstone walls, intricate carvings, and majestic gateways are a testament to the rich Mughal architecture.
The complex encompasses magnificent structures like the Diwan-i-Aam, Diwan-i-Khas, and the stunning Moti Masjid. The Red Fort continues to be an iconic landmark, attracting visitors with its historical significance and captivating beauty. It serves as a reminder of India's rich cultural heritage and a must-visit destination for those seeking a glimpse into the country's glorious past.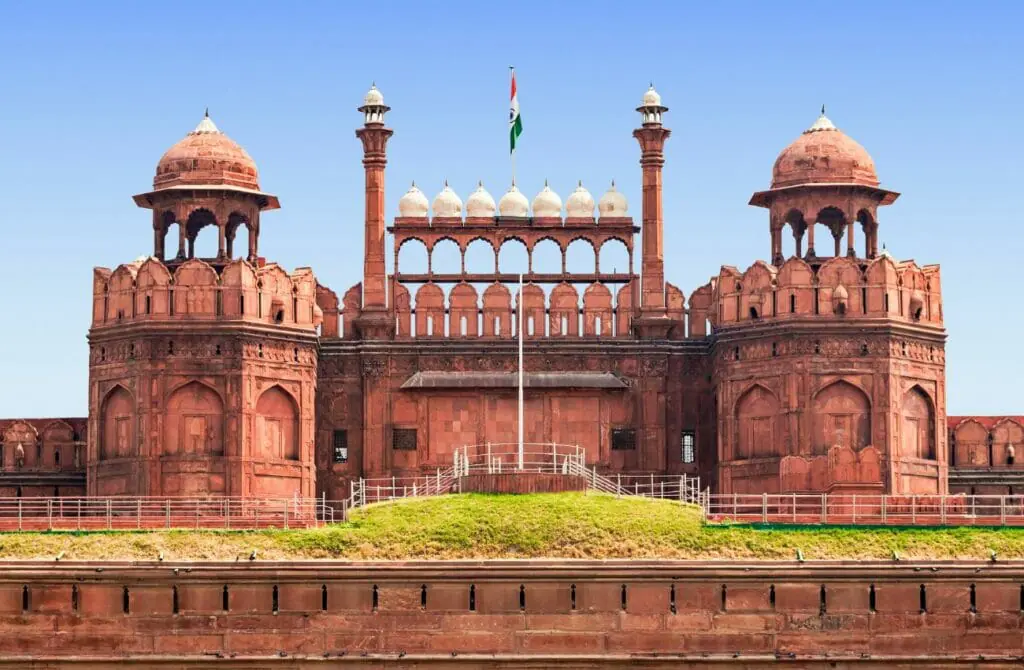 Museum of Illusions, Delhi
India's first museum of illusions, the Museum of Illusions in Delhi, is a captivating and interactive attraction that plays with perception and reality. This unique museum offers an immersive experience where visitors can engage with mind-bending optical illusions, holograms, and immersive installations.
From gravity-defying rooms to perplexing puzzles, the museum stimulates curiosity and challenges the senses. It provides a fun and educational environment for all ages, allowing visitors to explore the wonders of visual trickery and cognitive illusions.
Whether you're intrigued by optical illusions or simply seeking a unique and entertaining outing, the Museum of Illusions in Delhi promises a memorable and thought-provoking experience.
All-Inclusive Day Trip to Taj Mahal, Agra Fort and Baby Taj from Delhi
This convenient all-inclusive day trip from Delhi to Agra will allow you to have an up-close look at the history and landmarks of the Mughal Empire. A trip to India needs to include a visit to the Taj Mahal, one of the Seven Wonders of the World, and this tour will take you there.
The other destinations on the itinerary include the 16th-century Agra Fort and the Itmad-ud-Daula, known as the "Baby Taj". The tour is private and comes with a guide who will inform you of the rich history behind each monument. This affordable trip is recommended if you want to visit these famous monuments comfortably and quickly.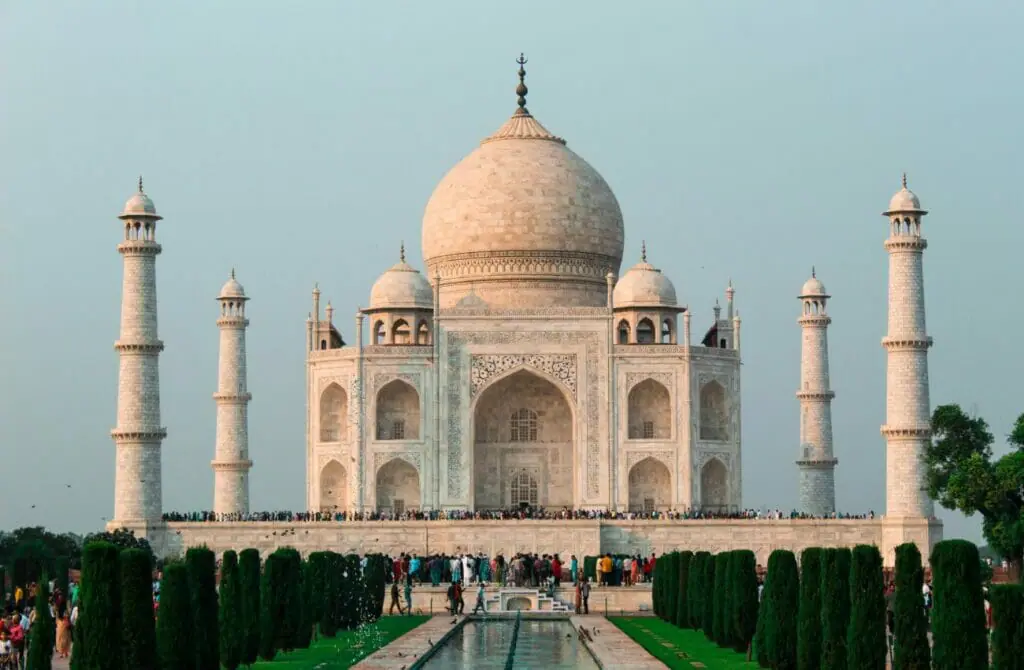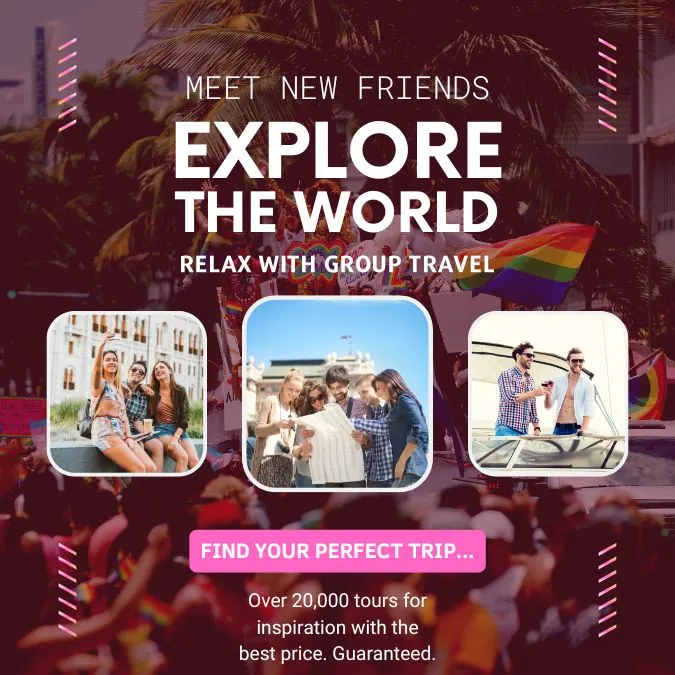 One of the country's biggest, most colorful pride marches, the Delhi Queer Pride is an annual celebration and protest that brings together the LGBTQ+ community and its allies in Delhi. This vibrant and colorful event aims to raise awareness, promote acceptance, and fight for equal rights for the queer community.
The first march in 2008 started with a handful of people, and the most recent one in 2023 saw a turnout of more than 13,000 people. With its vibrant parade, performances, and speeches, Delhi Queer Pride creates a powerful platform for self-expression and solidarity.
The event not only celebrates the diversity and resilience of the LGBTQ+ community but also serves as a call to action for social change and acceptance. Delhi Queer Pride has become integral to the city and country's LGBTQ+ movement, fostering a sense of community, visibility, and empowerment.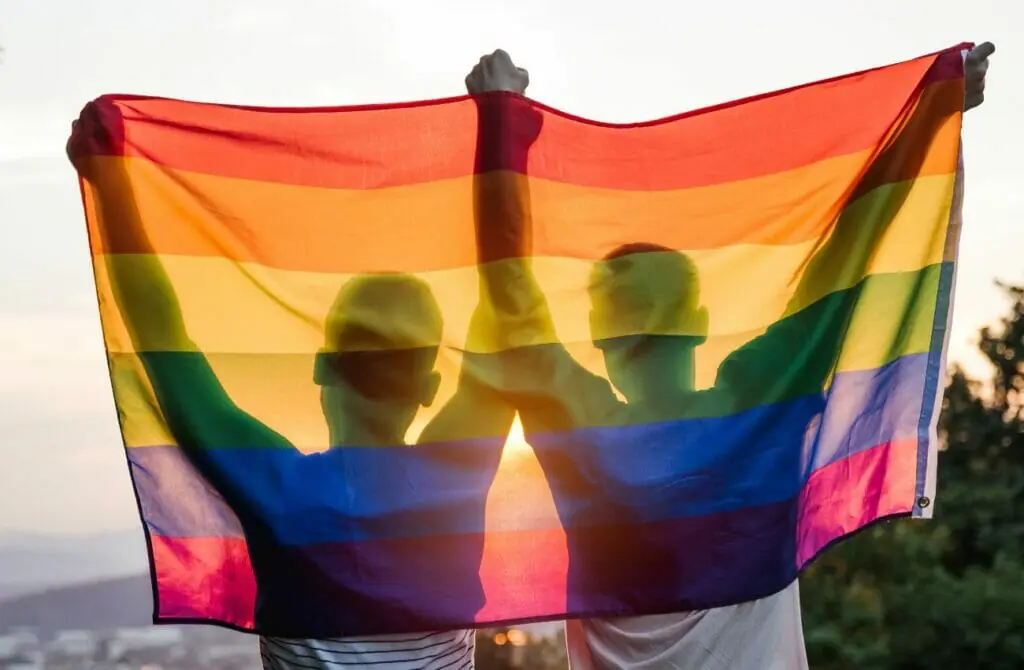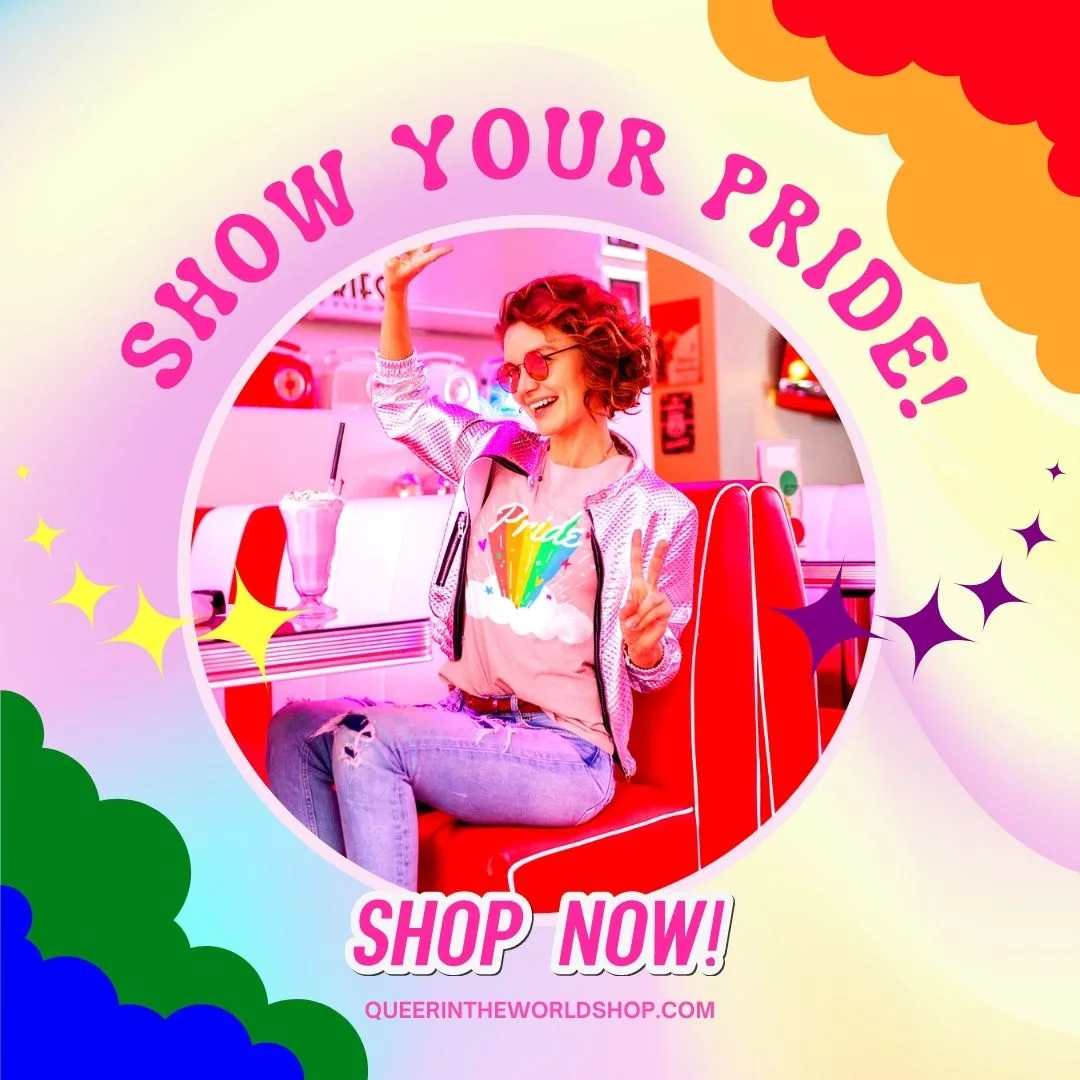 Gay-Friendly and Gay Hotels in Delhi, India
Being gay-friendly accommodation means that the establishment is welcoming and inclusive to guests who identify as LGBTQ+. This can include, but is not limited to, having policies and practices that demonstrate a commitment to creating a safe and inclusive environment for LGBTQ+ guests, such as non-discrimination policies and providing support and resources for LGBTQ+ travelers.
Some gay-friendly accommodations may also provide amenities specifically catering to the LGBTQ+ community, such as rainbow flags or literature about local LGBTQ+ events or resources. Furthermore, gay-friendly accommodations may be located in an area known for being LGBTQ+ friendly.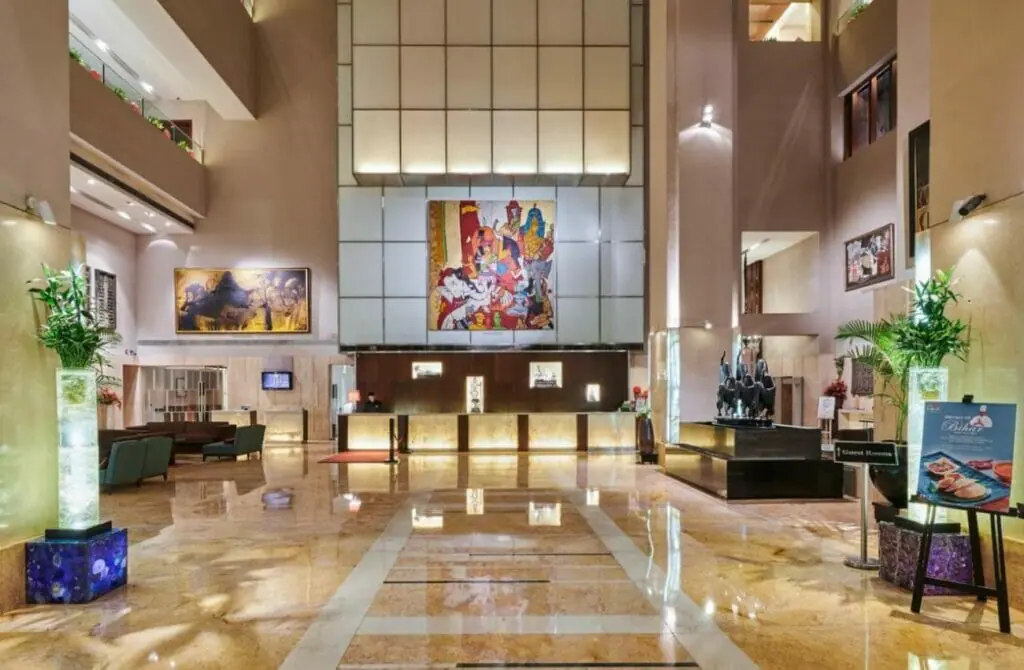 While Delhi does not have any specifically gay hotels or resorts, these are the most fabulous and pro-actively gay-friendly hotels in Delhi. There are also hundreds more hotel and hostel options in Delhi if none of these suit your desired budget, facilities or area – but these are the best hotels according to other gay travelers and us.
Whatever your needs are, Delhi has you covered.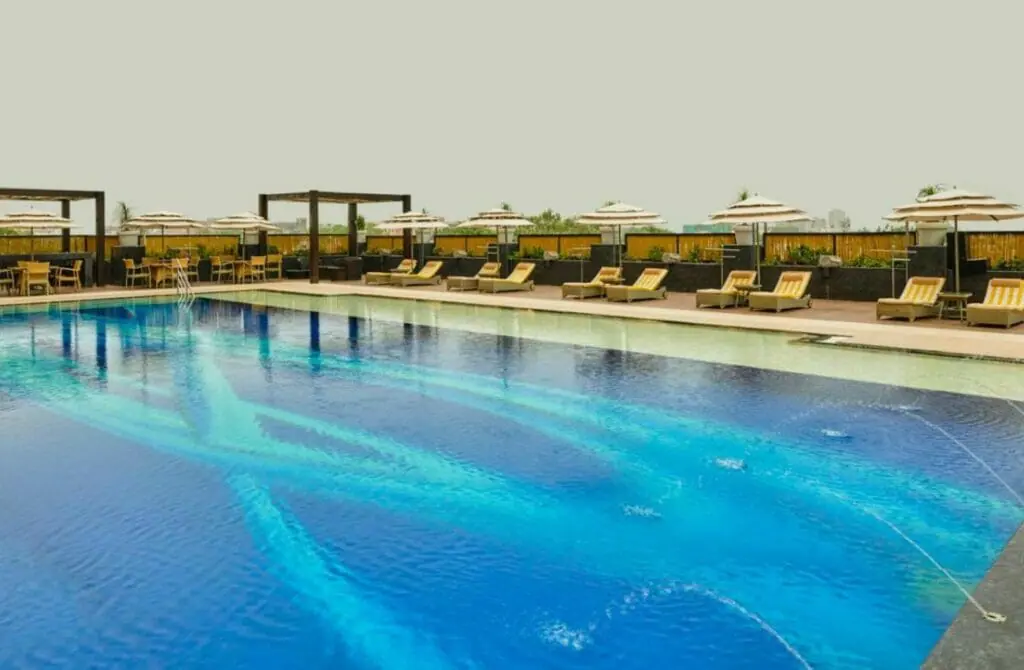 The LaLit New Delhi is an iconic 5-star luxury hotel that stands out not only for its impeccable service and opulent amenities but also for its commitment to inclusivity. As a gay-owned establishment, it prides itself on being queer-friendly and welcoming to all guests, regardless of their sexual orientation or gender identity.
The owner, Keshav Suri, is a prominent champion of the rights of queer individuals in India and has always worked to create a safe space for the community. The hotel's management and staff foster an environment of acceptance, ensuring that LGBTQ+ individuals feel comfortable and respected throughout their stay.
This hotel is also home to Kitty Su Delhi, India's most iconic queer nightclub. With drag shows and gay parties, Kitty Su and the LaLit have become a thriving hub of the city's queer nightlife. With exquisite accommodations, world-class dining options, and recreational facilities, LaLit New Delhi offers a truly exceptional experience while championing diversity and equality.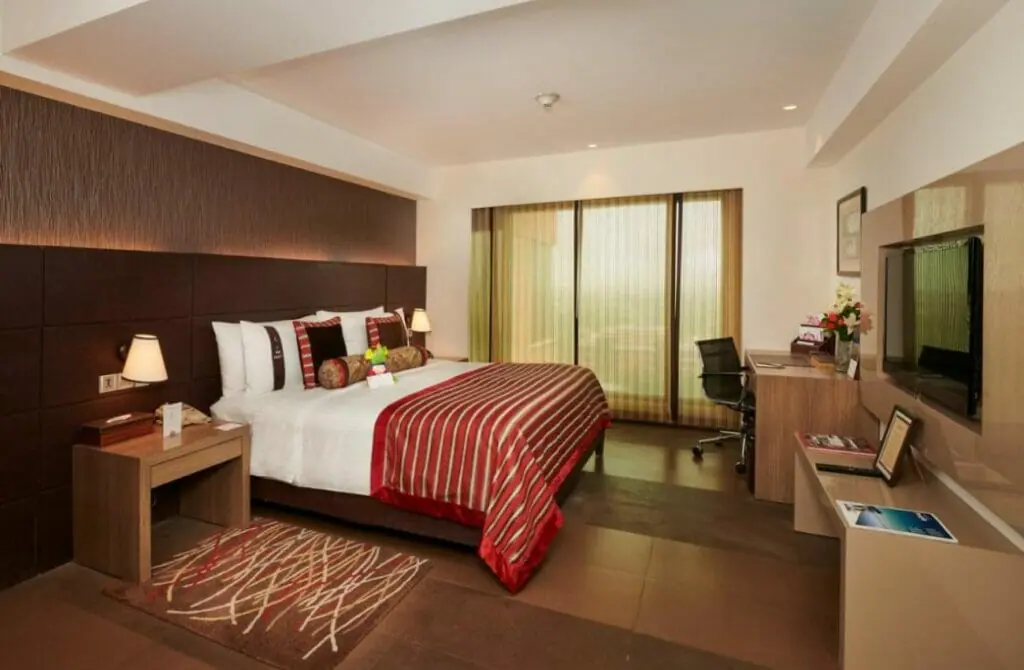 The Lodhi in Delhi is a luxurious and opulent haven nestled amidst the vibrant cityscape. This 5-star luxury hotel is a welcoming space for the LGBTQ+ community and ensures that all guests are treated with respect and equality. It's contemporary architecture and lush green surroundings offer a serene retreat from the bustling city.
The hotel boasts an array of stylish and spacious accommodations, ranging from elegant rooms to lavish suites, all designed with modern aesthetics and comfort in mind. Guests can indulge in various amenities, including a picturesque outdoor pool, a state-of-the-art fitness center, and a rejuvenating spa that offers a range of wellness treatments.
The Lodhi is renowned for its exceptional dining experiences, featuring diverse culinary offerings from around the world. Its prime location in the heart of Delhi grants easy access to iconic landmarks, upscale shopping districts, and cultural attractions. With its prime location near Delhi's cultural landmarks and its unwavering commitment to inclusivity, the Lodhi offers a truly exceptional stay for all guests.
Hilton Garden Inn New Delhi/Saket ☆☆☆☆
Hilton Garden Inn New Delhi/Saket is a contemporary and stylish 4-star hotel located in the vibrant Saket neighborhood of Delhi. Offering a perfect blend of comfort and convenience, it is an inclusive and safe environment for all travelers.
The hotel features modern and well-appointed rooms equipped with all the amenities needed for a comfortable stay. Guests can enjoy a range of facilities, including a fitness center, a rooftop pool, and a 24-hour business center. The on-site dining options offer a variety of culinary delights, from local Indian flavors to international cuisines, ensuring a satisfying dining experience.
The hotel's strategic location provides easy access to Delhi's popular shopping centers, entertainment venues, and cultural attractions. With its warm hospitality, attentive staff, and contemporary amenities, Hilton Garden Inn New Delhi/Saket offers a delightful stay experience for guests seeking comfort and convenience in the bustling city.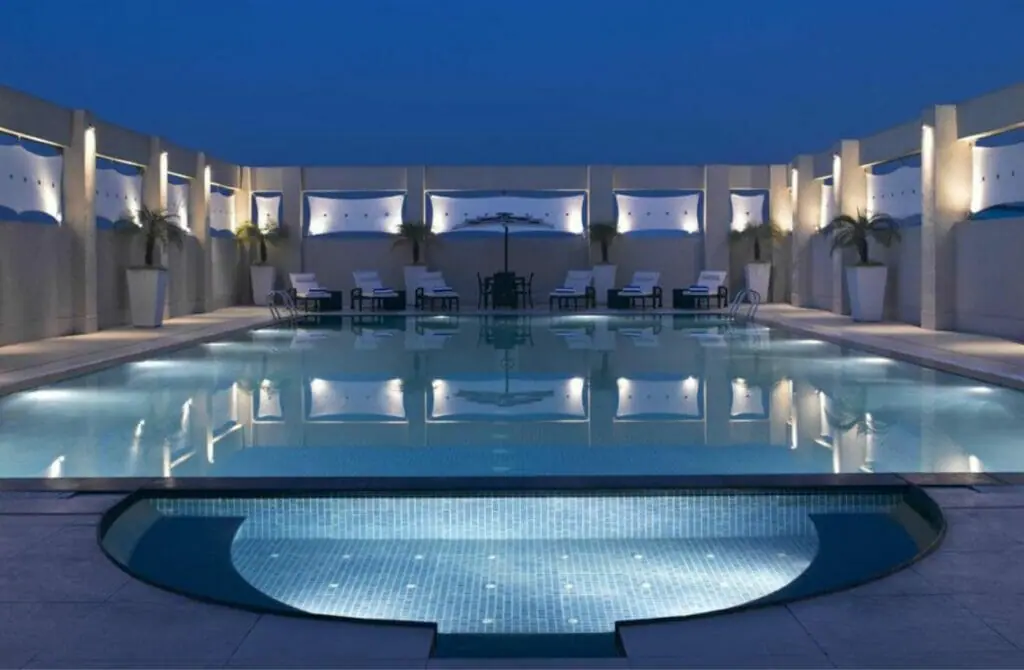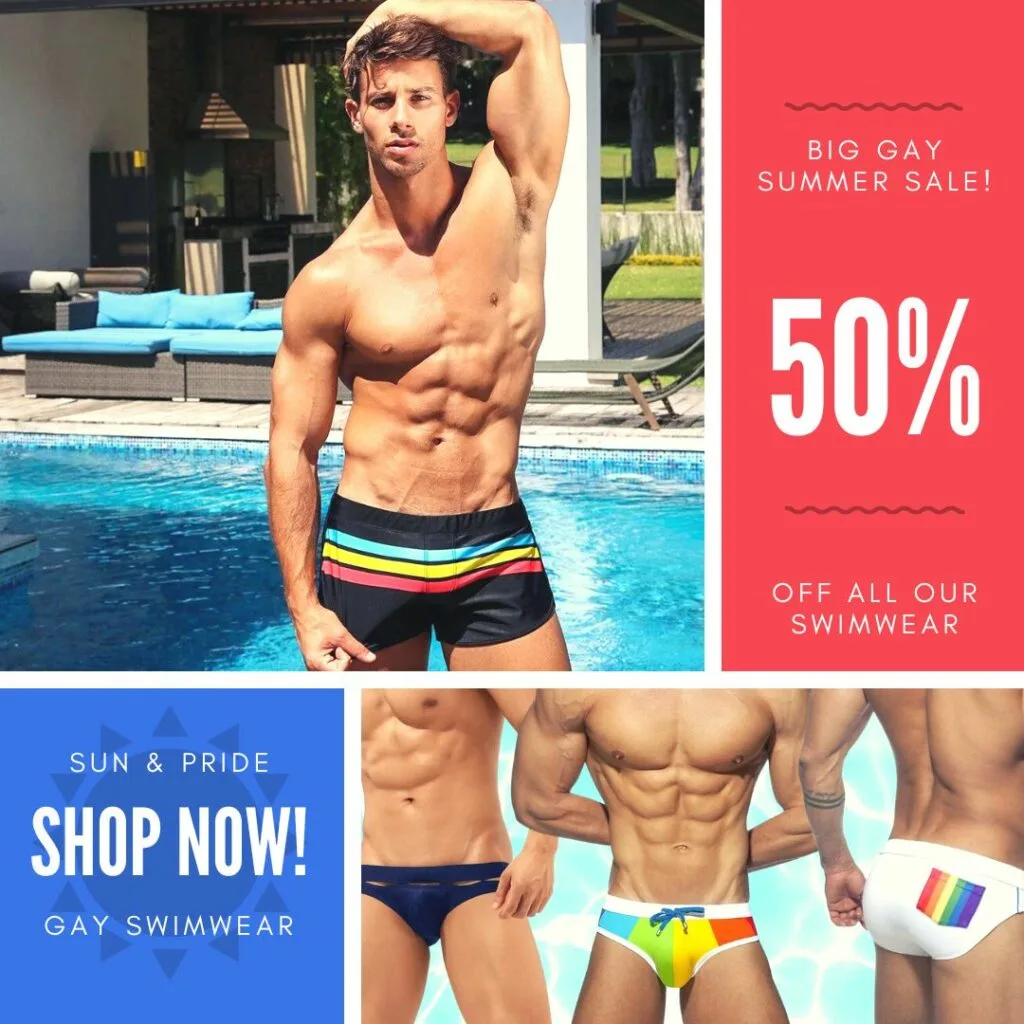 Hotel Aira Xing by Staybook ☆☆☆
Hotel Aira Xing by Staybook in Delhi is a contemporary and inviting hotel that promises a comfortable and memorable stay. Located in a prime area, it offers convenient access to major attractions, shopping centers, and dining options in the city. The hotel features well-appointed rooms with modern amenities, ensuring a pleasant and relaxing experience for guests.
The hotel's commitment to being queer-friendly is reflected in its welcoming and non-discriminatory policies, ensuring that LGBTQ+ guests feel comfortable and respected throughout their stay. The attentive staff provides excellent service, catering to the needs of every visitor. Hotel Aira Xing by Staybook prioritizes guest satisfaction, striving to create a welcoming and inclusive environment for all.
Whether traveling for business or leisure, guests can enjoy the hotel's facilities, including a fitness center, complimentary Wi-Fi, and a delicious breakfast spread. With its affordable rates and convenient location, Hotel Aira Xing by Staybook is an excellent choice for travelers seeking comfort, convenience, and value in the bustling city of Delhi.
Mister & Art House in Delhi proudly stands as India's first boutique hotel exclusively catering to gay men. This unique establishment offers a safe and inclusive space where guests can fully embrace their identities and connect with like-minded individuals. With its stylish and contemporary design, the hotel exudes a trendy and vibrant ambiance.
The well-appointed rooms are thoughtfully decorated, providing a comfortable and private sanctuary for guests. Mister & Art House goes beyond just accommodation, offering a range of services tailored to the needs of gay travelers. From curated social events to personalized concierge assistance, the hotel ensures a memorable and enjoyable stay.
Its central location allows easy access to popular gay-friendly attractions and venues in Delhi. With its pioneering concept and dedication to the LGBTQ+ community, Mister & Art House redefines hospitality, providing an unforgettable experience for gay men seeking comfort, connection, and celebration.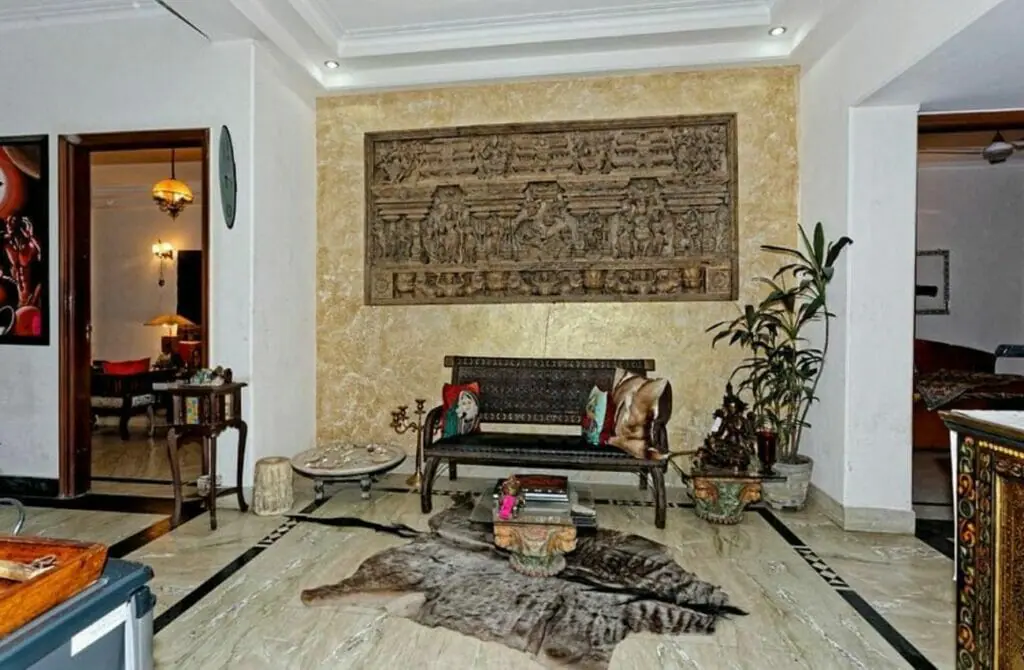 Gay Nightlife in Delhi, India
Delhi's nightlife is a vibrant and dynamic scene that caters to diverse tastes. From bustling bars and clubs to live music venues and rooftop lounges, the city offers an array of options to enjoy after dark. With a mix of local and international acts, pulsating beats, and delicious drinks, Delhi's nightlife ensures unforgettable experiences for party-goers and music enthusiasts alike.
From queer parties and drag shows to LGBTQ+-friendly clubs and 'Pink" Tuesdays and Thursdays, Delhi's nightlife now offers spaces where individuals can express themselves freely and celebrate their identities. This list features the best queer-friendly clubs and restaurants in the city!
Exploring the gay and gay-friendly nightlife in a new city can be one of the most exciting and rewarding experiences while traveling – and Gay Delhi is no exception. Not only will you have the opportunity to meet new people and make friends, but you'll also get a taste of the local culture and learn more about the city's LGBTQ+ community.
Going out and experiencing the queer and queer-friendly nightlife in a new city can also be a great way to break out of your comfort zone and try new things. Whether dancing the night away at a gay club or mingling with locals at a gay-friendly bar, you'll have the chance to make memories and create lasting connections.
So, don't be afraid to step out of your comfort zone and explore the gay and gay-friendly nightlife in Delhi. You'll be glad you did!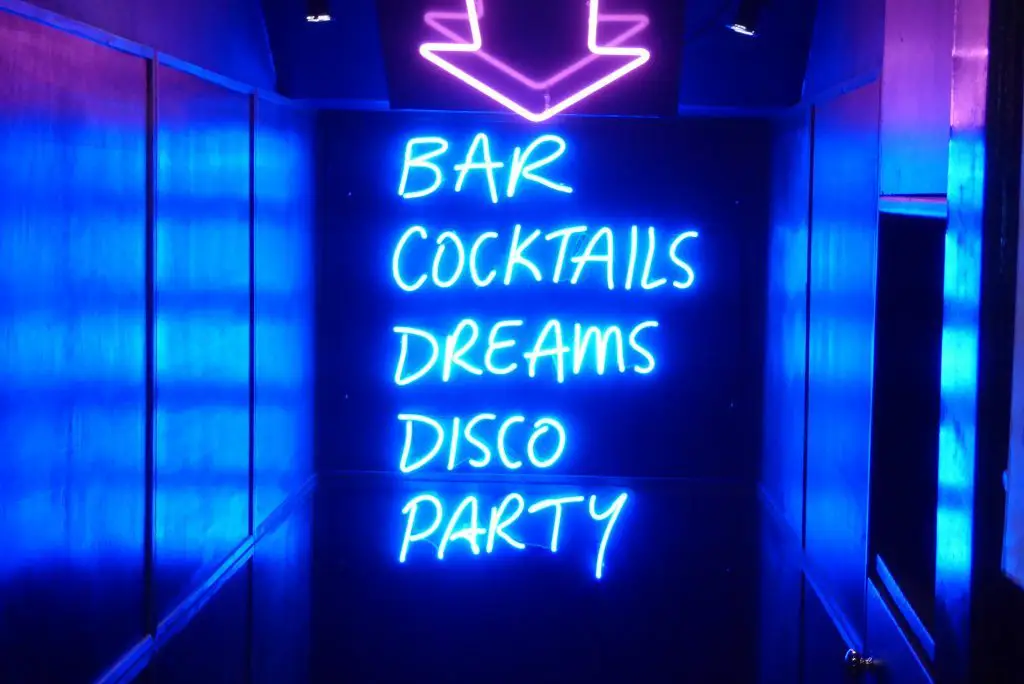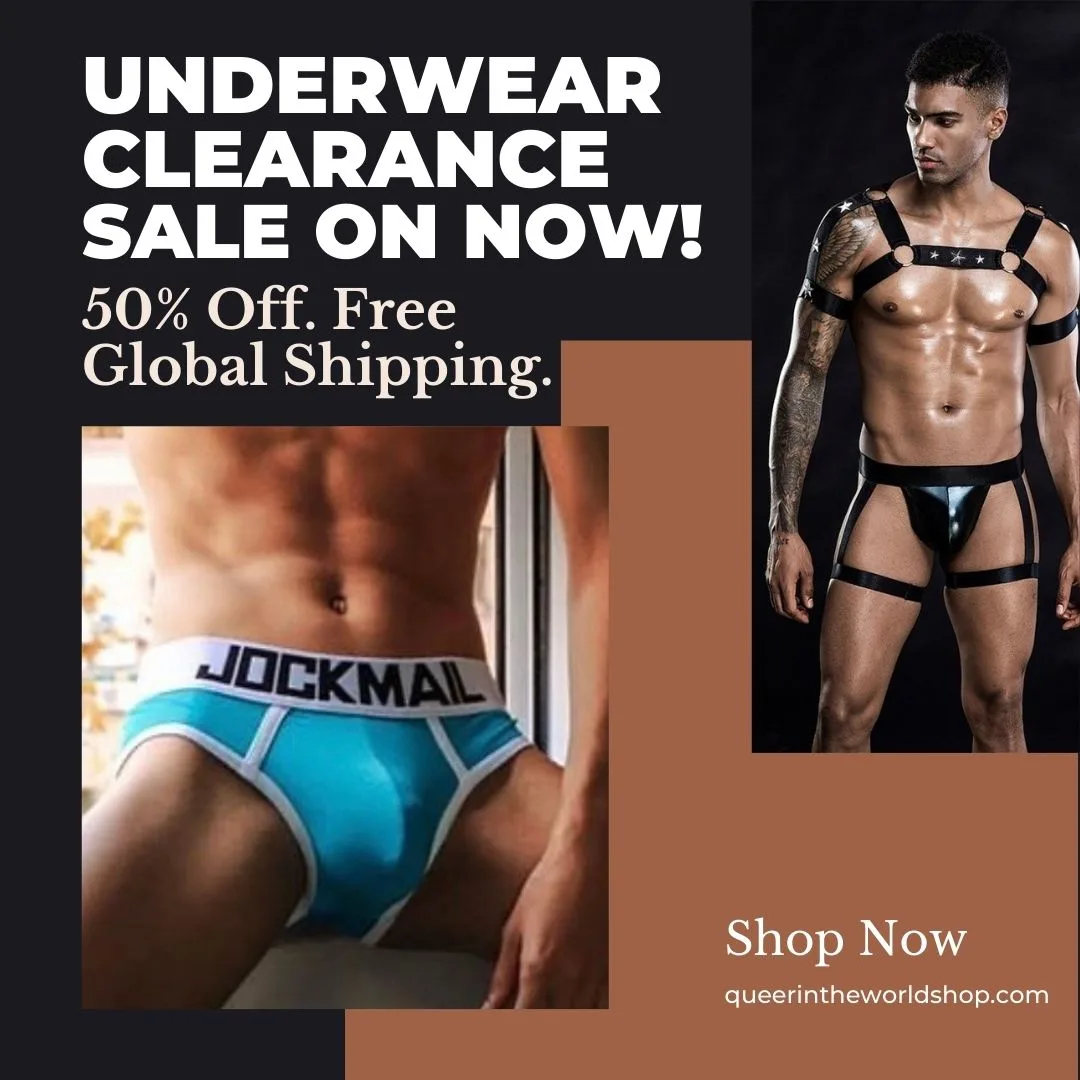 One of the classiest nightclubs in the country, Kitty Su has become a symbol of Delhi's inclusive nightlife. It is known for being the only club in India that made it to DJ Mag's Top 100 Clubs of the World. Located in The LaLit Hotel, it offers a unique and energetic atmosphere for party-goers.
With its trendy decor, state-of-the-art sound system, and top-notch DJs, Kitty Su sets the stage for unforgettable nights of dancing and entertainment.
Its commitment to inclusivity and diversity sets it apart, making it a popular destination for the LGBTQ+ community. The club hosts queer-themed events and parties, creating a safe and welcoming space for everyone to express themselves and celebrate.
Having hosted some world-class artists such as Steve Aoki, Hardwell, and DJ Snake, Kitty Su has changed the nightlife scene in the capital city for the LGBTQIA+ community in its decade-long journey.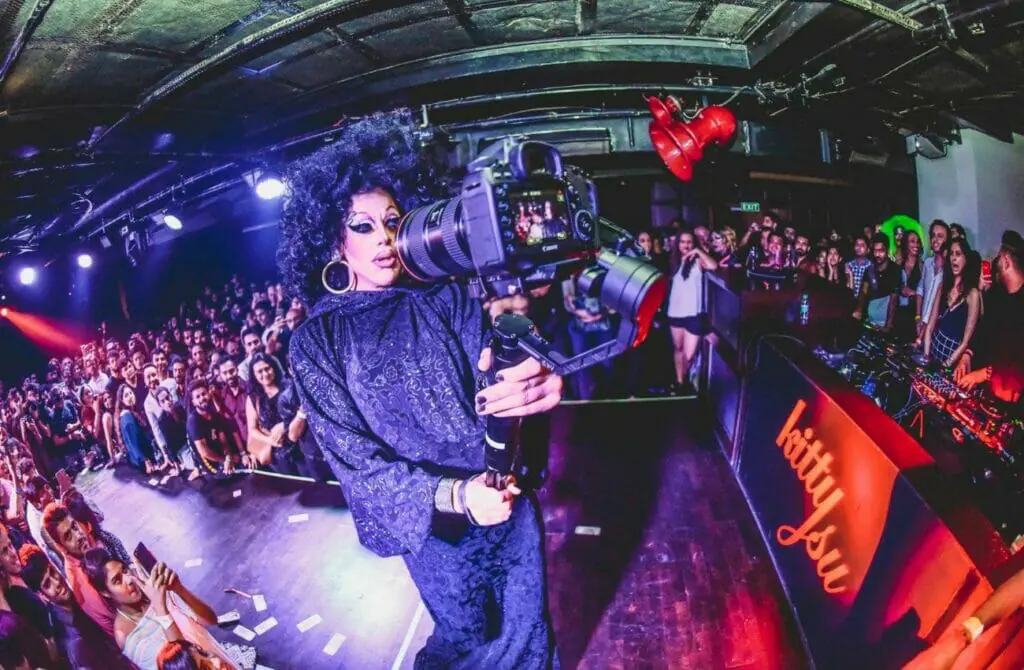 Depot 48, located in Delhi, is a unique and vibrant cafe that celebrates the fusion of art, music, and culinary delights. With its rustic and industrial-inspired decor, the cafe offers a cozy and eclectic atmosphere for patrons to relax and enjoy.
The idea of "Original Music, Inspired Food" aims to reinvent Delhi's nightclubs with fresh artists, off-record albums, and an exemplary menu. Depot 48 showcases artwork from local artists, creating a dynamic and ever-changing gallery space. Live music performances by talented musicians add to the energetic ambiance of the venue.
The menu features diverse global cuisines, including mouthwatering dishes and refreshing beverages. Whether exploring art, enjoying live music, or savoring delicious food, Depot 48 offers a multi-sensory experience that captures the essence of creativity and community.
Pegs N Pints, located in Hauz Khas, Delhi, is a lively and popular bar known for its vibrant atmosphere and diverse clientele. What sets it apart is its special queer parties held every Tuesday night, creating a welcoming and inclusive space for the LGBTQ+ community. These events provide a platform for self-expression, celebration, and connecting with like-minded individuals.
With its trendy interior, a wide selection of beverages, and energetic music, Pegs N Pints offers a fun and exciting experience for all party-goers. It has become a go-to destination for those seeking a vibrant nightlife scene with a touch of inclusivity and acceptance.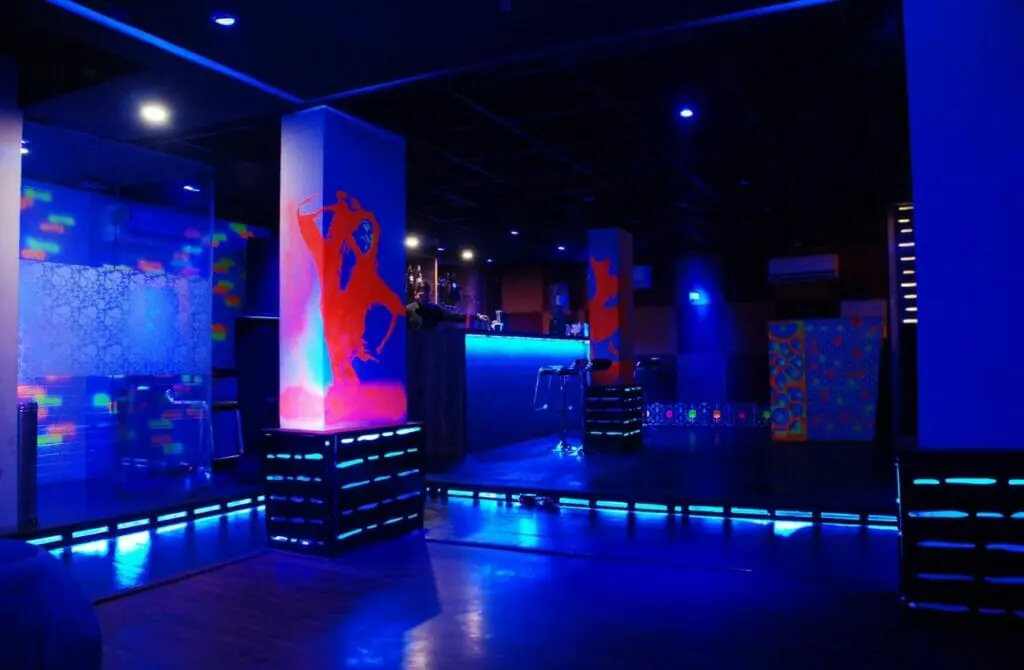 Located in the Shangri-La's Eros Hotel, Privee is a premier nightclub that offers a sophisticated and upscale experience for party enthusiasts. Known for its luxurious ambiance, state-of-the-art sound system, and top-notch DJs, Privee sets the stage for an unforgettable night out.
The club features multiple dance floors, VIP sections, and a spacious outdoor area catering to different preferences. With its stylish decor, attentive service, and curated events, Privee attracts a diverse crowd of music lovers and socialites.
Whether it's enjoying live performances, dancing to the latest beats, or sipping on handcrafted cocktails, Privee provides an immersive and high-energy nightlife experience in the city's heart.
Summer House Cafe, located in the vibrant neighborhood of Hauz Khas, is a popular destination for music lovers and food enthusiasts. With its laid-back and eclectic ambiance, this trendy cafe offers a welcoming space to relax and unwind.
The venue showcases live music performances by talented local artists and hosts DJ nights that cater to different music preferences. Alongside the fantastic music, Summer House Cafe also serves a delectable menu featuring a fusion of international and Indian flavors, complemented by a wide range of beverages.
Whether it's enjoying great music, indulging in delicious food, or simply soaking in the lively atmosphere, Summer House Cafe promises a memorable experience for all.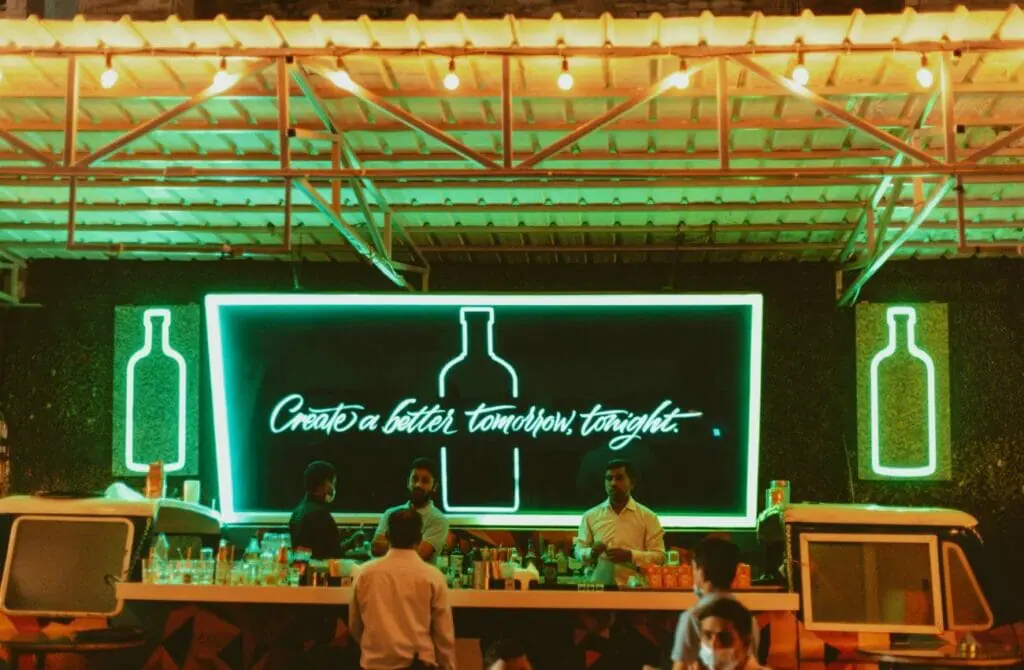 PCO (Pass Code Only), located in Delhi, is a hidden gem that takes visitors on a journey back in time to the era of speakeasies. Inspired by the Prohibition era, PCO offers a vintage and clandestine atmosphere, complete with retro decor, dim lighting, and a secret entrance.
After finding the secret entrance, guests must dial a passcode in the old phone hanging on the wall. This speakeasy-style cocktail bar is known for its expert mixologists who craft innovative and tantalizing drinks.
The menu features an array of classic and signature cocktails, each prepared with meticulous attention to detail. With its unique, mysterious concept and exceptional libations, PCO provides an unforgettable experience for those seeking a touch of nostalgia and a taste of exquisite craftsmanship.
Kylin Skybar is a trendy rooftop bar that offers panoramic views of the city skyline and a lively and energetic atmosphere. This sleek and stylish venue is known for its modern decor, chic ambiance, and extensive menu of delectable Asian cuisine. Its private seating under cloth canopies makes it one of the best places in Delhi for couples.
Whether you're sipping on handcrafted cocktails, enjoying sushi and dim sum, or simply taking in the breathtaking views, Kylin Skybar provides a memorable experience. Its fusion of delectable food, creative drinks, and stunning vistas has become a popular destination for locals and tourists, offering a perfect blend of culinary delights and a vibrant rooftop nightlife.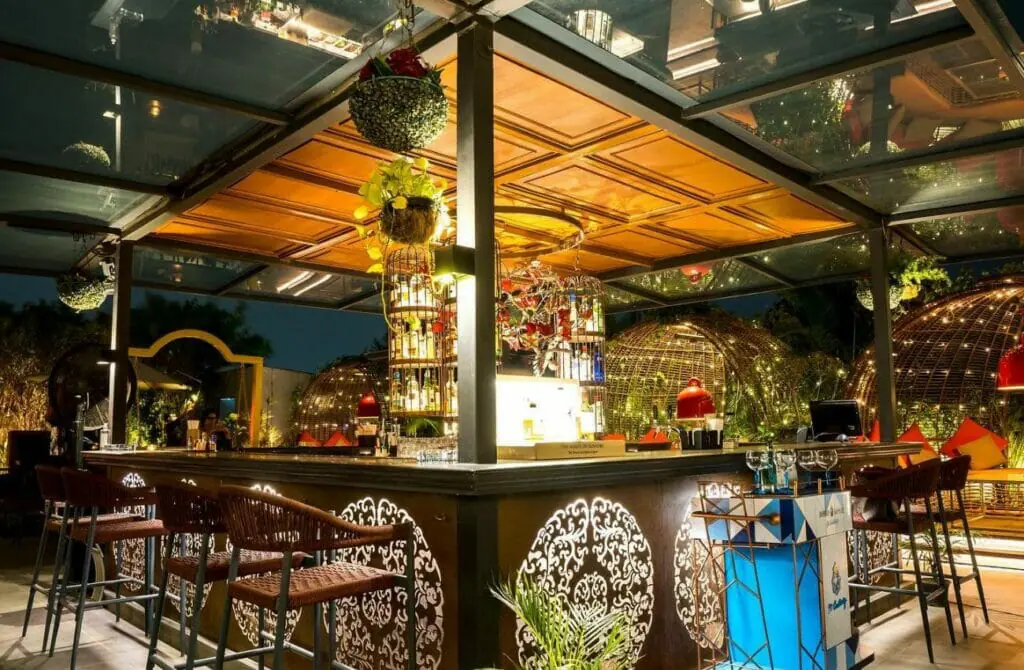 Agni by the Park, located in Connaught Place, is a vibrant and energetic nightclub that offers a thrilling nightlife experience. Situated in the upscale Park Hotel, this trendy venue attracts a diverse crowd of party-goers and music lovers. With its modern and stylish ambiance, Agni creates a high-energy atmosphere where guests can dance the night away to the beats of renowned DJs.
The bar serves an extensive selection of cocktails, spirits, and beverages, ensuring a fantastic night out. Whether you're looking for a memorable celebration or an exciting evening of music and dancing, Agni by the Park delivers an unforgettable nightlife experience in Delhi.
The Blue Bar, nestled in the iconic Taj Palace Hotel in Delhi, is a sophisticated and elegant destination for cocktail enthusiasts. With its contemporary design and ambient lighting, the bar exudes a luxurious and inviting atmosphere. The Blue Bar boasts an extensive selection of premium spirits, innovative cocktails, and a curated wine list to cater to diverse preferences.
Skilled mixologists craft unique and flavorful drinks, ensuring a memorable and indulgent experience. Whether enjoying a classic cocktail or savoring a signature creation, The Blue Bar provides a refined setting to unwind, socialize, and appreciate the art of mixology in the city's heart.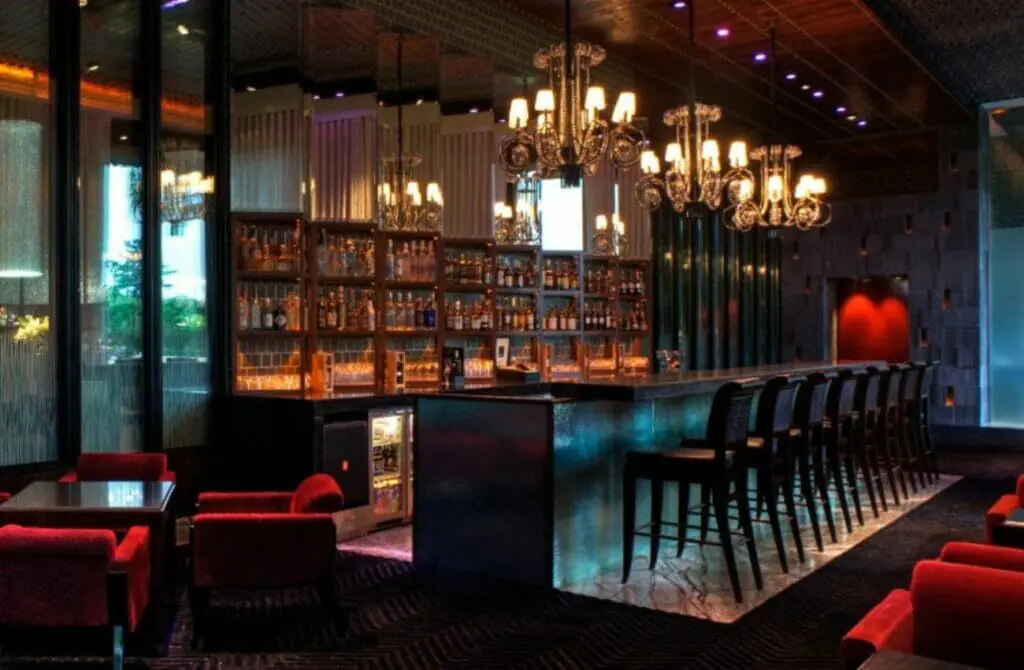 Gay Saunas & Cruising Clubs in Delhi, India
Known for being one of the most inclusive cities in India, New Delhi is one of the few cities in India that are home to gay saunas. While they are not officially called gay saunas, most "male massage spas" in New Delhi have sauna facilities and serve as cruising spots for gay men.
These establishments provide a sanctuary where gay men can unwind, socialize, and indulge in relaxing amenities such as steam baths, saunas, and massages. With a commitment to privacy and acceptance, these saunas are essential hubs of community and self-care. You can trust that these spas and saunas are safe and private, and you can easily frequent them.
When traveling to a new city, heading out for more than just a stiff drink can be exciting. One aspect of the Gay Delhi scene that many queer men enjoy is visiting gay saunas and cruising clubs.
Sure, the sauna culture in Delhi is not as hedonistic as in Amsterdam, Barcelona or Berlin, but these venues still offer a chance to meet new people, socialize, and engage in sexual activity – without resorting to gay hookup apps.
However, it's important to remember that these venues can vary greatly in terms of atmosphere, clientele, and rules, so it's a good idea to prepare yourself before visiting. If you are apprehensive, we advise studying our guide to visiting a gay bathhouse for the first time, which should help set your mind at ease and always practice safe sex.
Additionally, it's important to be aware of and respect local laws and customs regarding gay venues and sexual activity. With a little bit of planning and an open mind, visiting gay saunas and cruising clubs can be a fun and exciting part of your gay Delhi travel itinerary.
Here are two of the most famous men's spas in Delhi!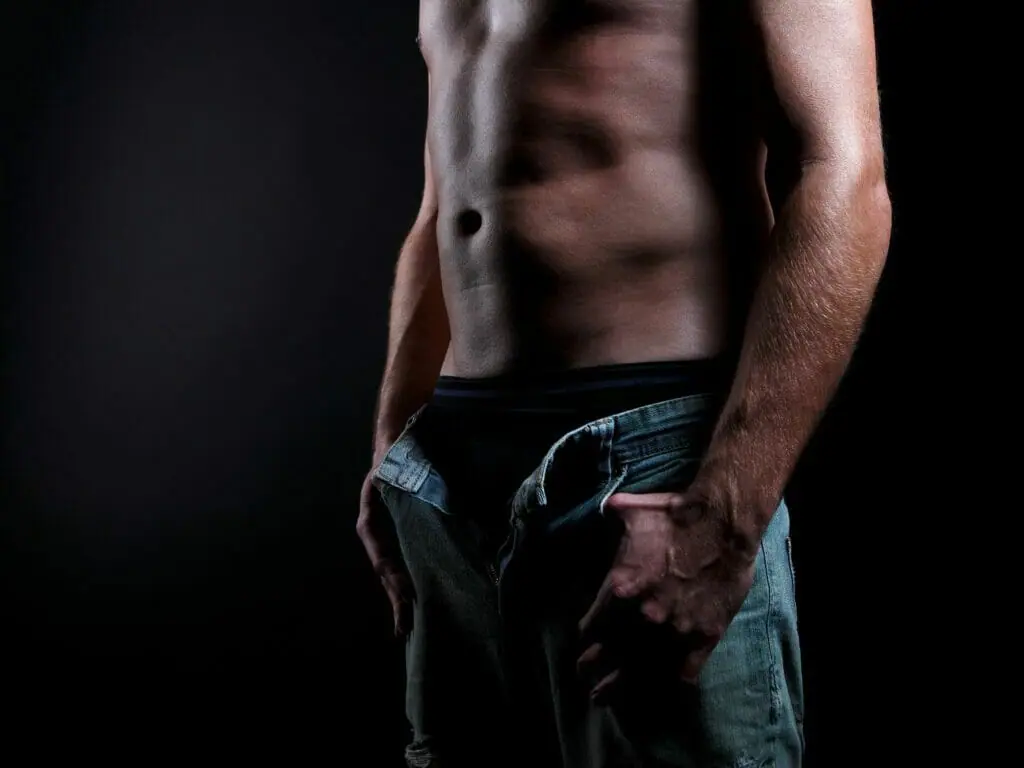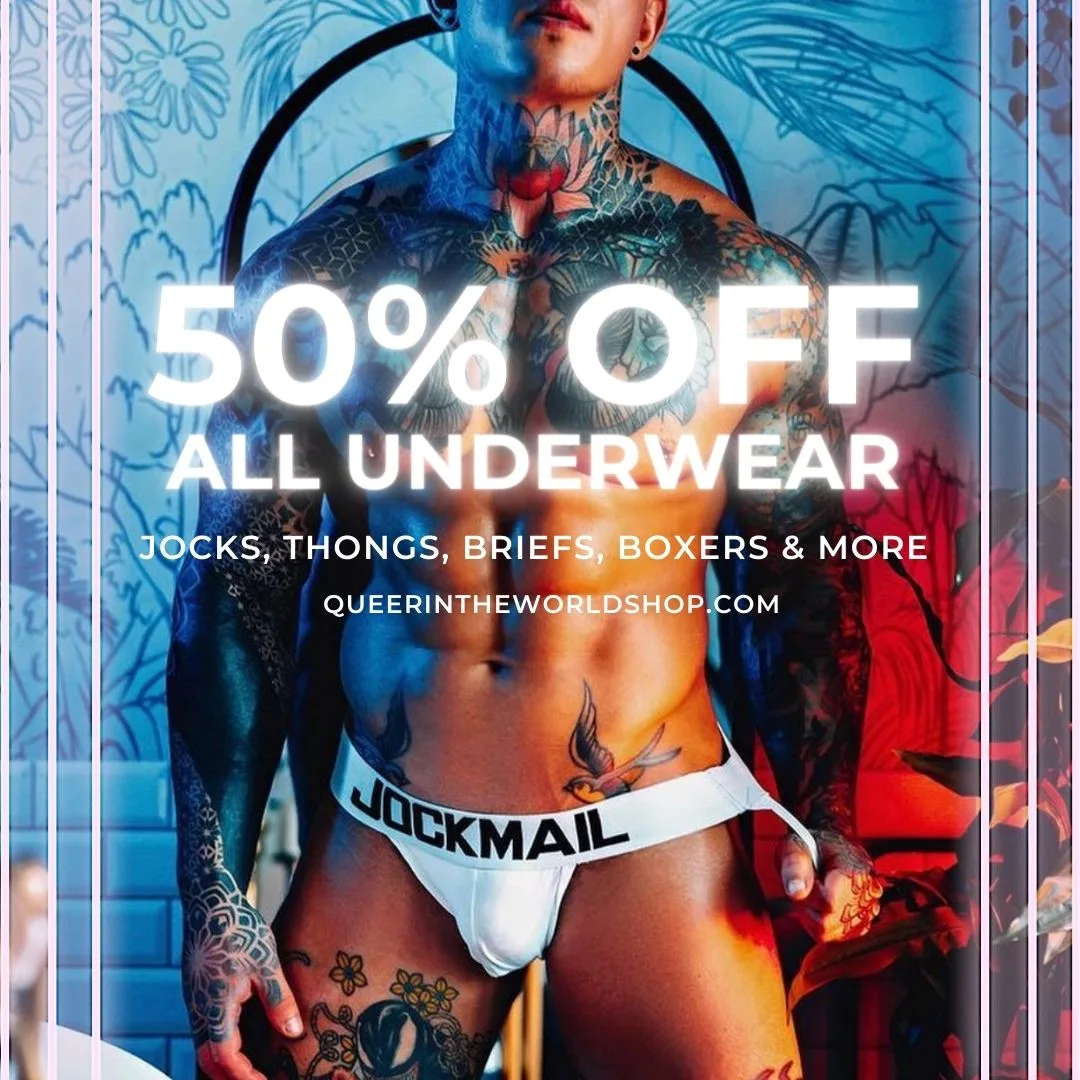 Located in the vibrant and inclusive city of Delhi, Hammam Men's Spa is India's largest gay-owned male spa. Decorated elegantly, the spa has a huge jacuzzi bath, steam room, dark room, rest room with pool beds, and more. This exquisite spa, whose male-on-male massages are famous, combines traditional hammam rituals with modern wellness techniques.
With its luxurious facilities and welcoming atmosphere, it has become a haven for the queer community. At Hammam, inclusivity and acceptance are celebrated, creating a safe space for all. The spa's dedicated staff ensures a comfortable experience, catering specifically to the needs and preferences of its diverse clientele, mostly gay men.
From soothing massages to invigorating treatments, Hammam Men's Spa offers a range of services designed to rejuvenate both the body and mind. This queer-friendly sanctuary will allow you to indulge in a transformative and pleasurable wellness experience like no other.
Phillips & Mykonos Spa in Delhi is a premier destination for the LGBTQ+ community, specifically catering to gay men. As a gay sauna, it provides a safe and welcoming environment for individuals to relax and indulge in self-care. They also offer male-to-male body massages at the client's home, hotel, resort, villa or any other safe space.
This inclusive establishment is celebrated for its gay-friendly policies and ambiance. The spa offers a range of services, including steam baths, saunas, massages, and beauty treatments, all tailored to the specific needs and preferences of gay clientele.
With a commitment to privacy, professionalism, and discretion, Phillips & Mykonos Spa has become a haven for the gay community, where they can unwind, socialize, and embrace their authentic selves.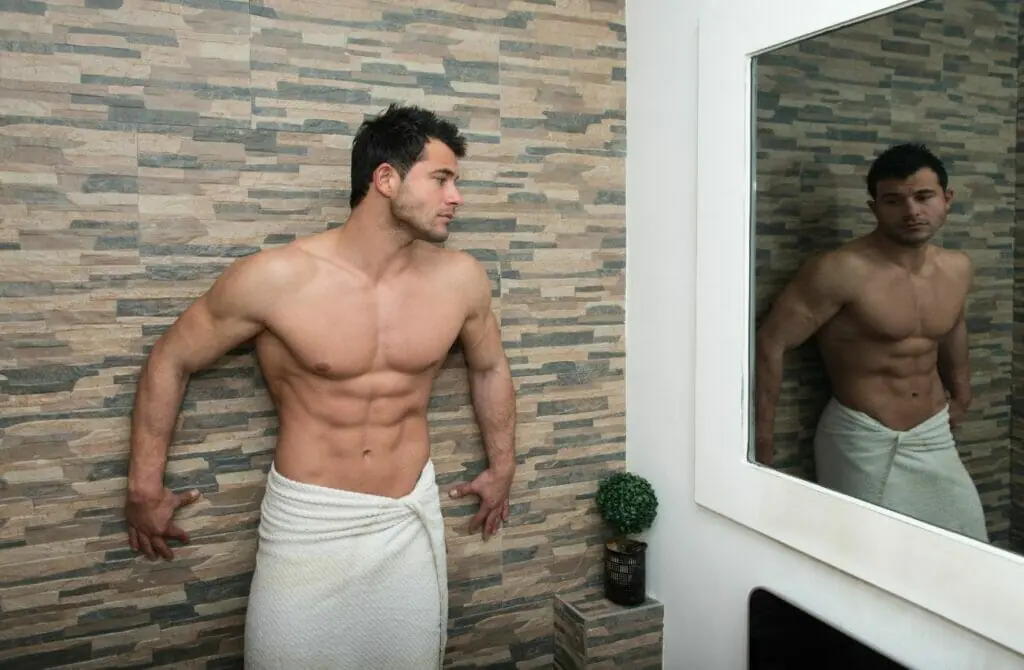 Gay Map Of Delhi
Finding it hard to envisage where everything is in Delhi? Hopefully, this queer-centric map helps where we have marked all the bars, clubs, parties, hotels, saunas, massages, and more will help you stay in the spot best suited to you!