Gay Canberra, the capital city of Australia and part of the Australian Capital Territory (ACT), is renowned for its multicultural and welcoming residents and its abundance of cultural and recreational amenities. It is a hidden gem that you don't want to miss and with its thriving LGBTQ+ community and plenty of gay-friendly spaces, it's no wonder that this city is quickly becoming a popular destination for queer travelers.
What sets Canberra apart from other destinations is its unique blend of urban sophistication and natural beauty. From the Parliament House and the National Museum of Australia to the stunning Botanic Gardens and the nearby Namadgi National Park, there's something for everyone here.
Whether you're interested in exploring the city's rich history and cultural heritage or simply want to take in its breathtaking natural scenery, Canberra has got you covered.
But what really sets Canberra apart is its strong dedication to LGBTQ+ rights and inclusion. Canberra was Australia's first state or territory to recognize same-sex unions and permit same-sex couples to adopt children was the ACT. Various laws are also in place in the ACT to safeguard LGBT people against discrimination, notably in the employment, lodging, and supply of goods and services. As a result, LGBT visitors to Canberra may do so with assurance and safety, knowing they will be shown respect and acceptance.
Canberra's extensive cultural and recreational activities are another factor that makes it an excellent vacation destination for LGBT visitors. The city has a bustling cultural scene with various performing venues and festivals, as well as some museums and galleries, including the National Gallery of Australia and the Australian War Memorial.
With a vibrant gay scene that includes a variety of bars, clubs, and events, you'll never feel out of place or unwelcome here. From the annual Canberra Pride Festival to the weekly gay nightlife events, there's always something happening for the queer community in Canberra. Whether you're looking for a night out on the town or simply a quiet place to relax, you'll find it all in this friendly and accepting city.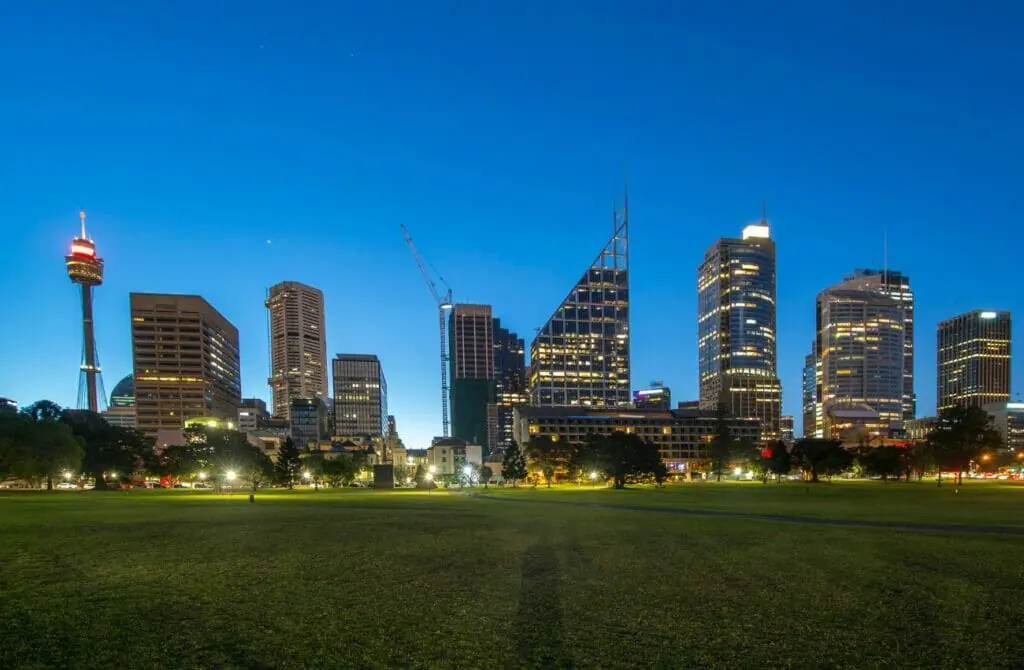 Additionally, there are many outdoor activities like hiking, riding, and camping options since the city is bordered by stunning natural landscapes, including national parks, woods, and mountains.
With a vibrant gay scene that includes a variety of bars, clubs, and events, you'll never feel out of place or unwelcome here. From the annual Canberra Pride Festival, which celebrates diversity and inclusion, and groups like the AIDS Action Council of the ACT, which offers assistance and resources to those living with HIV/AIDS, to the weekly gay nightlife events, there's always something happening for the queer community in Canberra.
Whether you're looking for a night out on the town or simply a quiet place to relax, you'll find it all in this friendly and accepting city.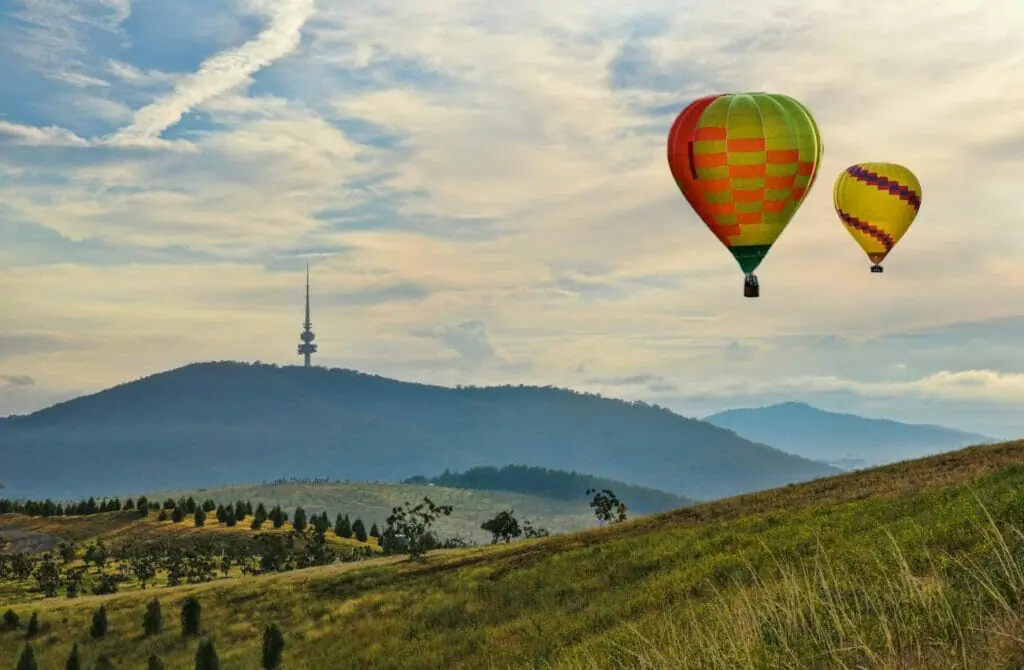 In this article we will cover...
Attractions in Canberra
Gay Canberra is a city that truly embraces diversity and inclusivity, and as a result, it's a must-visit destination for any traveler, LGBTQ+ or not.
One of the best ways to get a feel for the city is by visiting some of its most iconic landmarks and attractions. From admiring historical monuments and exploring museums and art galleries, to taking in the stunning architecture, strolling through lush parks and gardens, savoring the local cuisine, and attending cultural events such as festivals, concerts and shows, there's something for everyone in this vibrant city.
And of course, as members of the LGBTQ+ community, we can't help but be drawn to the city's queer-friendly atmosphere. Whether it's exploring the local LGBTQ+ scene, or simply getting a deeper understanding of the local culture and its people, Gay Canberra is a city that offers a unique and inclusive experience for all.
So why wait? Pack your bags and come see for yourself what this fabulous city has to offer!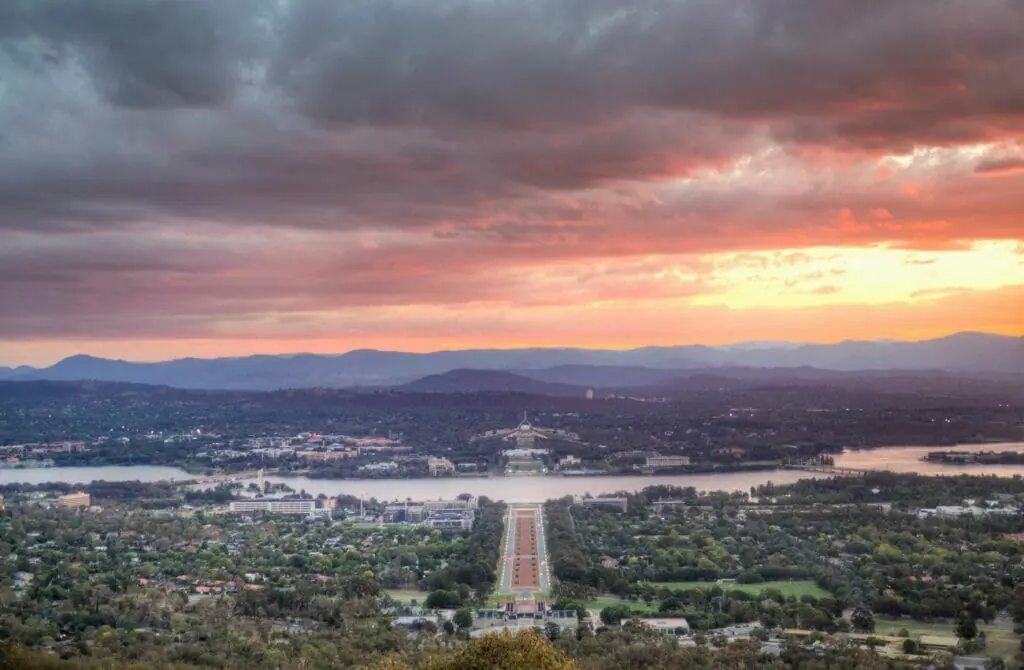 Morshead Drive on Campbell
Campbell is a neighborhood in Australia's capital city of Canberra's inner north. The suburb is traversed by Morshead Drive, which links Campbell to other areas.
The Campbell neighborhood is well-known for its tree-lined streets and lush, natural setting. It is also home to a variety of private homes as well as many neighborhood stores, cafés, and eateries. Public transportation is well provided for the suburb, with frequent bus and light rail services passing through the region.
From the city center in the south to the suburbs of Dickson and Hackett in the north, Morshead Drive is the main road in the neighborhood. Various residential, commercial, and industrial buildings may be found along its length. It is a busy thoroughfare. In addition, there are a lot of neighborhood amenities on Morshead Drive, such as parks, schools, and sports venues.
Overall, Campbell and Morshead Drive play a significant role in Canberra's inner north by providing various residential, commercial, and recreational options for locals and tourists.
Australian National Gallery
The nation's primary institution for visual arts is the National Gallery of Australia (NGA). The NGA is committed to acquiring, exhibiting, and promoting works of art from Australia and across the world. More than 155,000 pieces of the world's most priceless collection of art are kept there. The biggest Aboriginal and Torres Strait Islander art collection is at the NGA.
Free entry is offered.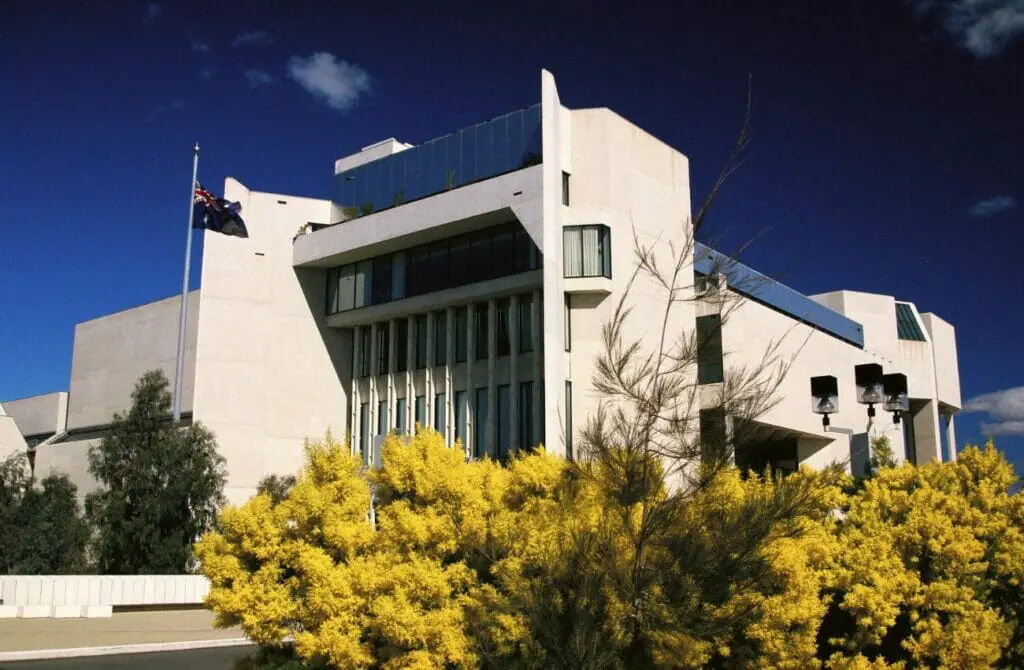 The Reach of Yarramundi in Canberra
The Murrumbidgee River's Yarramundi Reach passes through the Australian capital city of Canberra's Yarralumla neighborhood. The reach is a well-liked location for outdoor activities, including fishing, boating, and picnics, and is situated to the west of the neighborhood.
Visitors can explore the region and take in the natural beauty of the river and its environs thanks to the several walking and cycling paths available along the Yarramundi Reach. The stretch is a well-liked location for outdoor parties and celebrations because of its abundance of picnic sites and barbeque amenities.
Overall, Yarramundi Reach is a stunning and significant natural resource in the Canberra area, giving both locals and tourists various recreational and environmental benefits.
A National Gallery of Portraits
Great individuals must first reside in a great city and a great nation. Since it is the lives and deeds of a nation's model citizens that establish the groundwork for greatness, Canberra's National Portrait Gallery uses inspiring pictures to weave a historical tapestry of the individuals who helped shape Australia. It is a great place to visit.
Here, all forms of art are used, including sculpture and video, as well as paintings, drawings, sketches, and photography. From politicians and sports to singers and monarchy, portrait subjects come from all facets of contemporary Australian life.
However, portraits are more than just works of art; they are accompanied by multimedia guides that provide extensive background information on the famous people who are physically looking you in the face.
There is no better venue to hear the tales and see the faces of Australia's most remarkable individuals than the gallery grounds, which include over 400 portraits and various changing exhibitions that deeply explore all facets of Australian culture.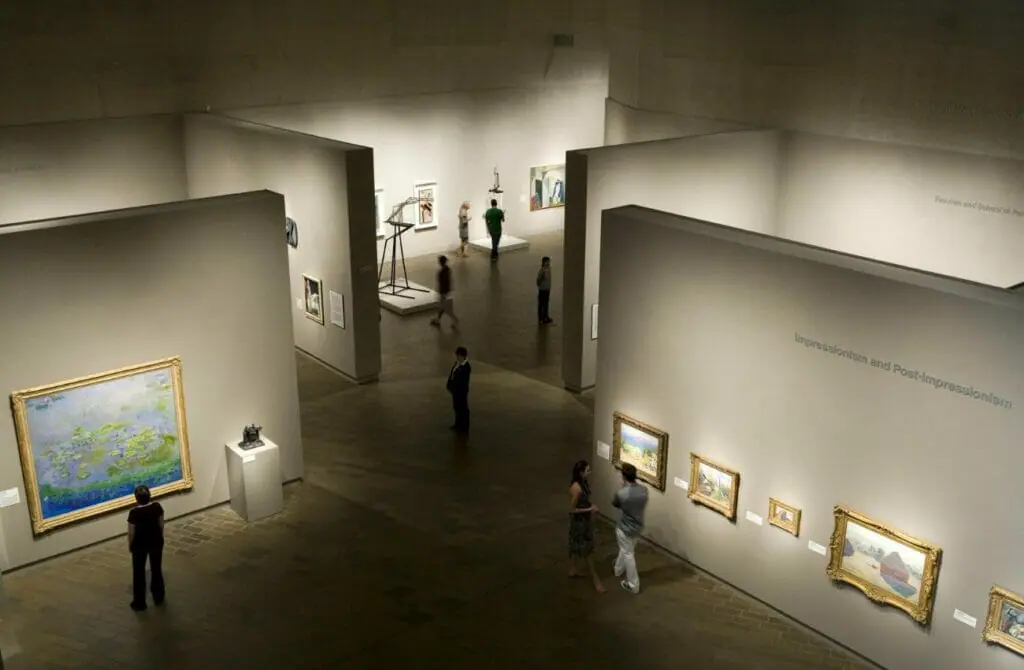 Some of the oldest still-existing civilizations in the world may be found in Australia. On a unique guided tour of the National Museum of Australia, discover all there is to know about the Aboriginal and Torres Strait Islander people, who were the first Australians.
The First Australians Tour is offered daily, and it is guided by staff members who are quite informed and will share the histories of the objects on show. Utilize this educational Tour to get the most out of your museum visits.
Tours & Tickets for Mt. Ainslie
The city of Canberra was masterminded by a Chicago-based American architect, but you won't appreciate how brilliant his design was until you view it from the summit of Mount Ainslie. You can finally comprehend the geometric structures that make up the contemporary metropolis from the vantage point of the 2,700-foot hill that rises to the north of Canberra.
The view towards the west at sunset hours is the nicest in Canberra. The lakes, hills, avenues, and houses all look nicely cradled in the valley's theatre. Select one of the several walking paths that climb the mountainside to get to the renownedly breathtaking overlook.
Plaques honor Australian troops who served in World War II along one track, the Kokoda Track, which leaves from the rear of the Australian War Memorial. Watch for tiny kangaroos as they stir around in the bushes on other pathways, such as the Mt. Ainslie Walking Trail, which winds from the mountain's base to the summit viewpoint.
On the other side, a road to the summit viewpoint is the simplest approach to the top if you would rather enjoy the scenery without sweating. Have a worry-free booking, please!
The Australian War Memorial
The Australian War Memorial is a museum and monument that honors the sacrifices and service of Australians in conflicts and missions to maintain international peace and security. The Australian government is housed in this recognizable structure, Parliament House, which is accessible to the general public for visits.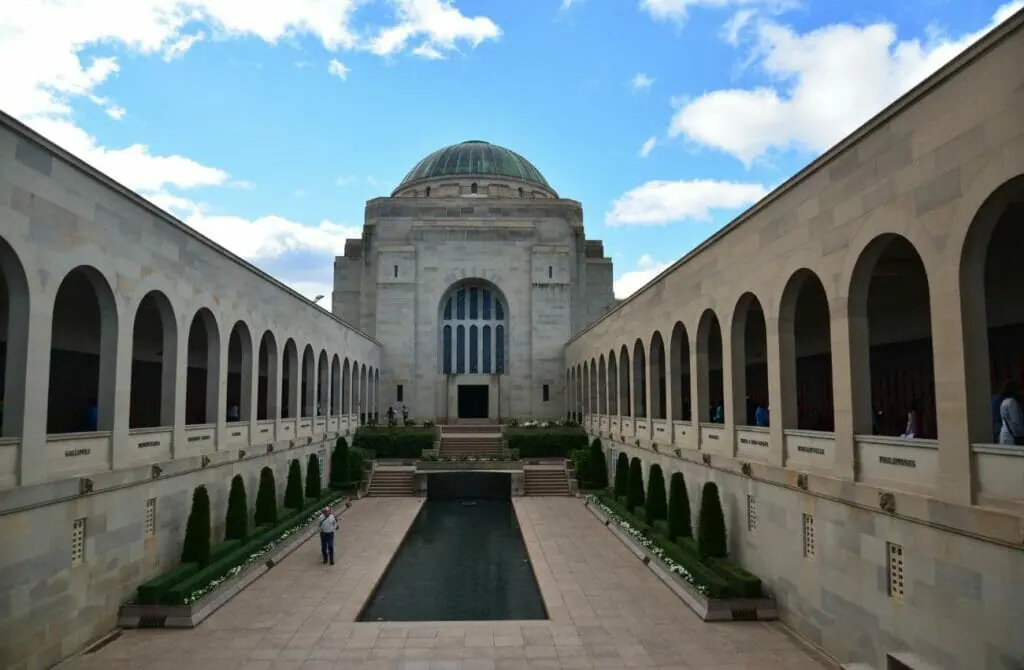 The National Arboretum
The National Arboretum is a stunning botanical area with more than 100 woodlands of rare, endangered, and important trees.
Australian Institute of Sport
The Australian Institute of Sport is a cutting-edge venue that hosts several national and international sports events and athlete development programs.
Park's
Canberra, the Australian capital city's inner south, is home to the gay-friendly suburb of Parkes. It is a neighborhood just south of the city center renowned for its tree-lined streets and lush surroundings.
The Kingston Foreshore and Parkes Way Wetlands are the only parks and reserves in the Parkes region. These places provide a variety of leisure activities, such as picnicking, walking and cycling paths, and birding.
National Museum of Australia
The National Museum of Australia is a museum that studies ecology, history, and culture of Australia, as well as the history of its indigenous peoples.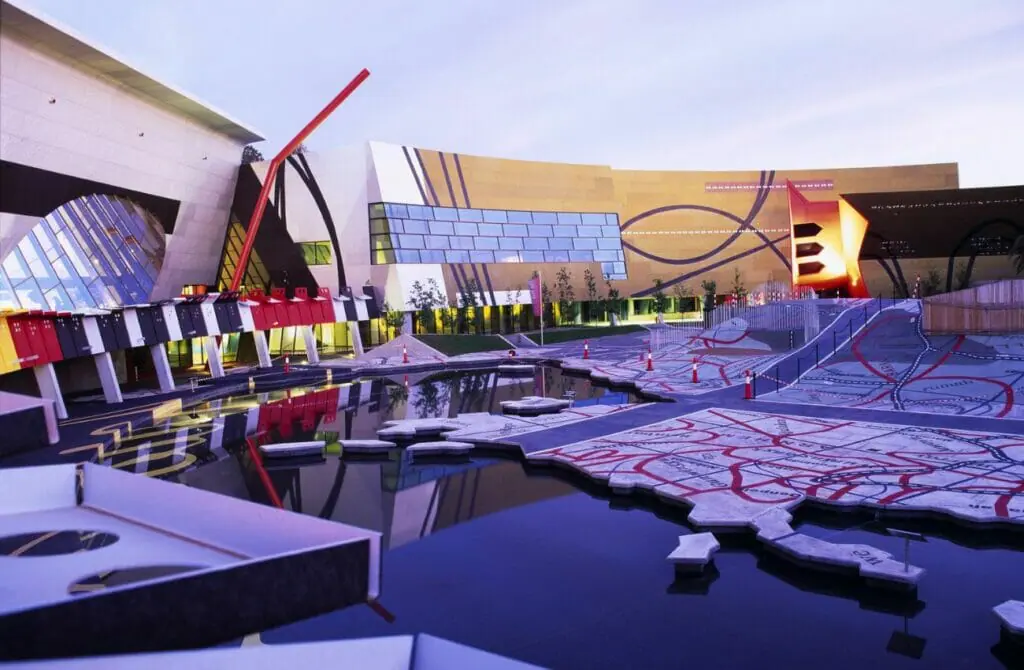 The National Zoo and Aquarium
The National Zoo and Aquarium is a well-known attraction that houses many different animals, such as lions, tigers, bears, and monkeys, and a sizable aquarium filled with marine life from all over the globe.
Canberra is home to several gay-friendly pubs, clubs, and eateries and a vibrant LGBTQ+ community that organizes several events and activities all year.
Australian Botanical Garden
The Australian National Botanic Gardens are a collection of native Australian flora on display. These gardens also provide guided tours, walks, and other educational activities.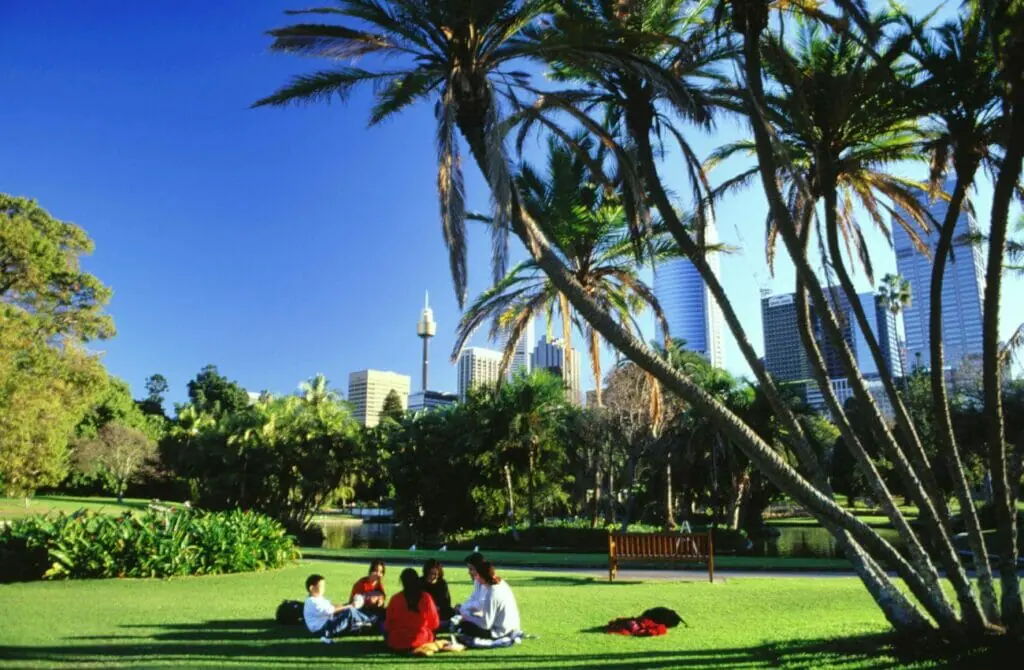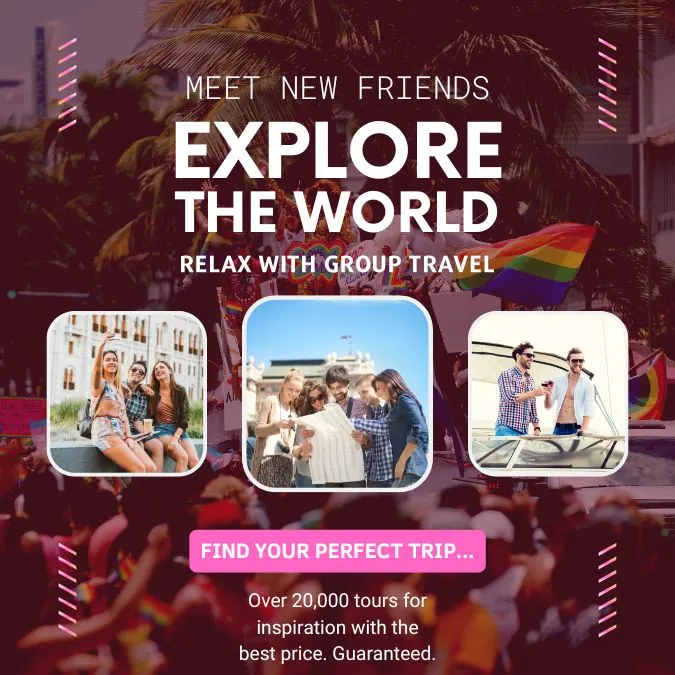 The CBR SpringOUT Pride Festival is an annual event that takes place in the heart of Canberra and is a must-attend for any LGBTQ+ traveler visiting the city. Running for over two decades now, this festival celebrates the diversity and vibrant culture of the local LGBTQ+ community.
One of the unique features of the CBR SpringOUT Pride Festival is that it occurs in the heart of spring, giving visitors the opportunity to enjoy the warmer weather and vibrant atmosphere of the city. With a diverse lineup of events including parades, live music, drag shows, workshops, and more, there is something for everyone to enjoy.
In recent years, the festival has attracted thousands of attendees from across Australia and around the world, making it one of the largest and most inclusive events of its kind in the country. Whether you're traveling alone or with friends, the CBR SpringOUT Pride Festival is a must-attend event that will provide you with a memorable and exciting experience in the heart of Canberra.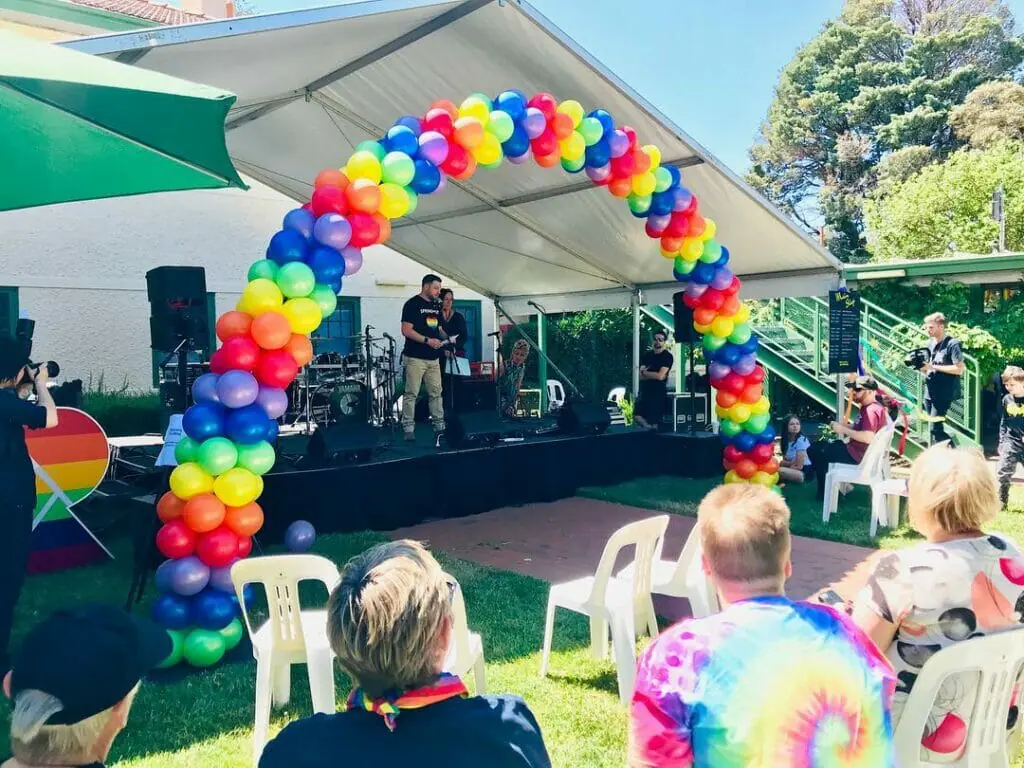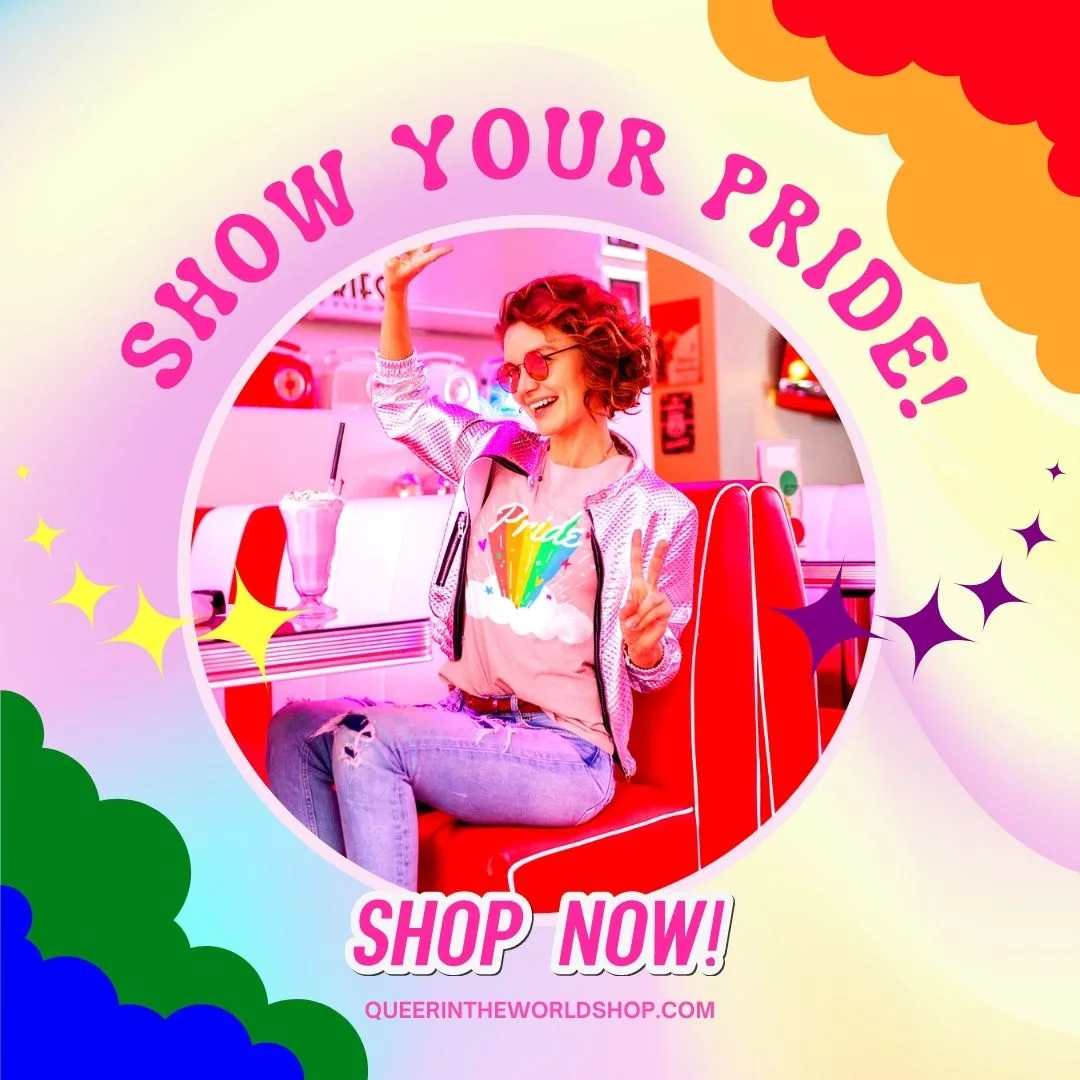 Gay-Friendly and Gay Hotels in Canberra
If you're looking for an inclusive and welcoming accommodation experience, then look no further than these fabulous gay-friendly hotels in Canberra. These establishments prioritize the comfort and safety of their LGBTQ+ guests, with policies and practices in place that demonstrate their commitment to creating a safe and inclusive environment.
In addition to non-discrimination policies, gay-friendly hotels in Canberra may also offer unique amenities catering to the LGBTQ+ community, such as rainbow flags or information on local LGBTQ+ events and resources. Plus, many of these hotels are located in LGBTQ+-friendly areas, ensuring that you'll feel right at home during your stay.
While there may not be any exclusively gay hotels in Canberra, these gay-friendly hotels are simply the best of the best. They have been highly recommended by other LGBTQ+ travelers and offer everything you need for an unforgettable stay in the city.
Needless to say, there are also hundreds more hotel and hostel options in Canberra if none of these suit your desired budget, facilities or area – but these are the best hotels according to other gay travelers and us. Whatever your needs are, Canberra has you covered.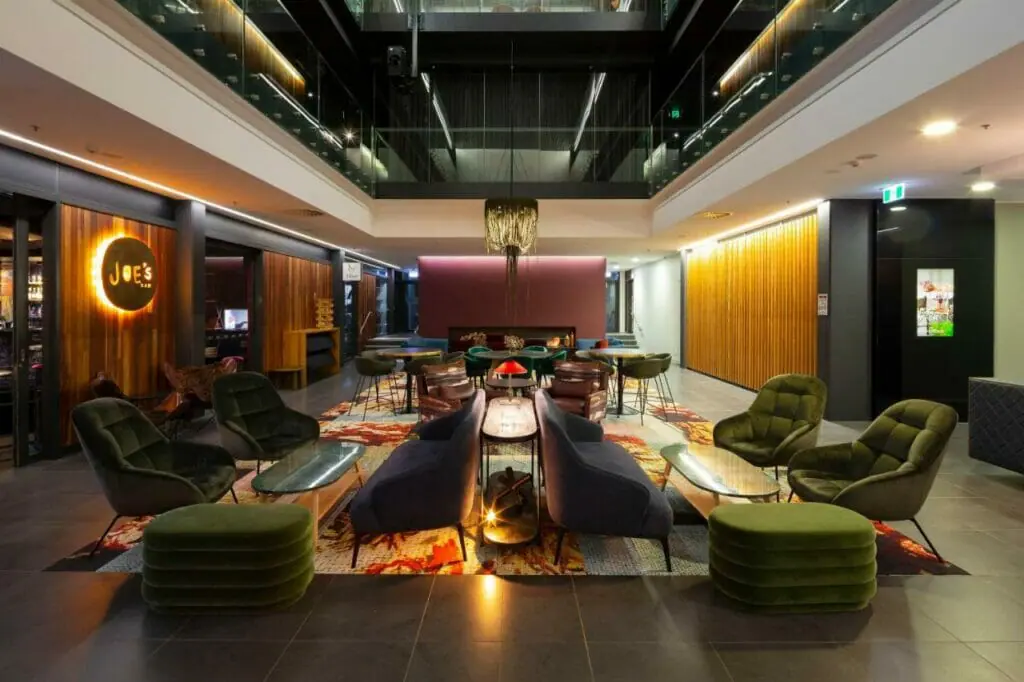 We advise staying at the East Hotel if you're an LGBTQ tourist and want to see the city's lesser-known areas. This hotel is located in the Kingston Foreshore district of Canberra and is one of the finest eccentric gay hotels.
The charming Manuka Pool was created in the 1930s and is located in the surrounding Manuka district, which also has a thriving café scene. It also has many parks, Art Deco buildings, and other features, and the Parliamentary Triangle is just a 10-minute drive away.
With bohemian accents like neon signs, vivid colors, and 3D wallpapers, the hotel redefines what "fun" is. In Joe's Bar, which has chain-draped lighting, antique glassware, and rainbow-colored cloth (yeah! ), the effect is especially noticeable. The entrance is also wacky and has high tables covered with jars of traditionally Australian chocolate freckles and strawberry jubes.
Additionally, it has a wall covered with intriguing, Instagram-worthy throwback motorcycles. The whole result is as lighthearted and carefree as it gets. The hotel, besides having wonderful personnel, boasts many amenities, such as bikes, a gym, a nice library, and even a bookstore/cafe that provides inventive breakfasts.
The three on-site eateries and bars are popular places to eat independently. Laundry rooms and compact but adequate kitchenettes are included in each apartment-style room. Excellent standard rooms include balconies, Nespresso coffee makers, and luxurious mattresses. The Luxe Studios, which also offer spa bathrooms, are the best choice if you travel with your soulmate.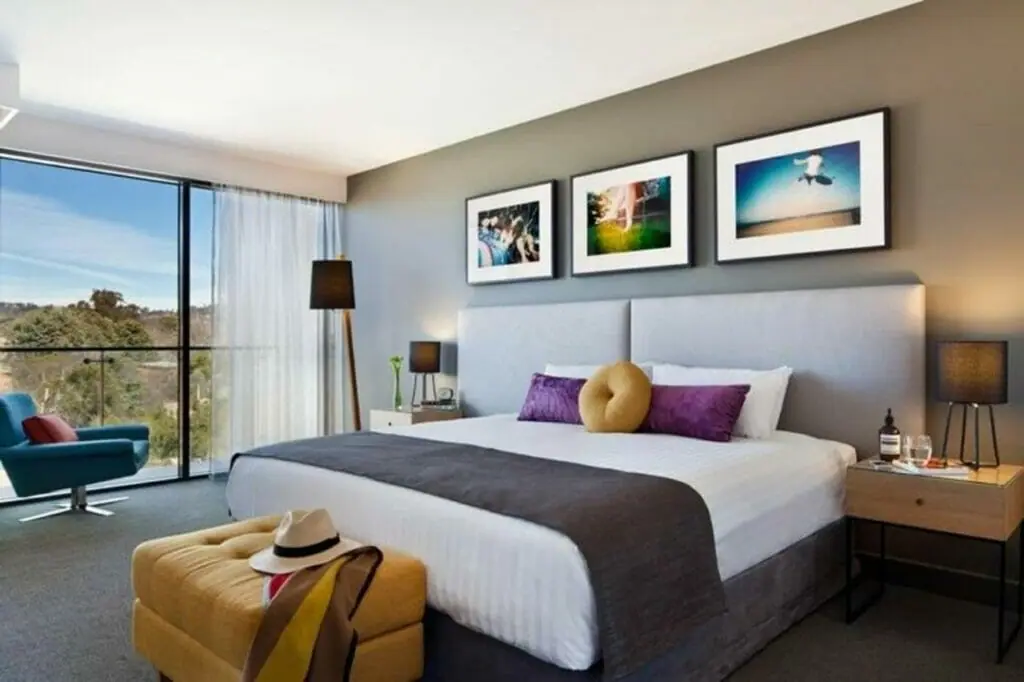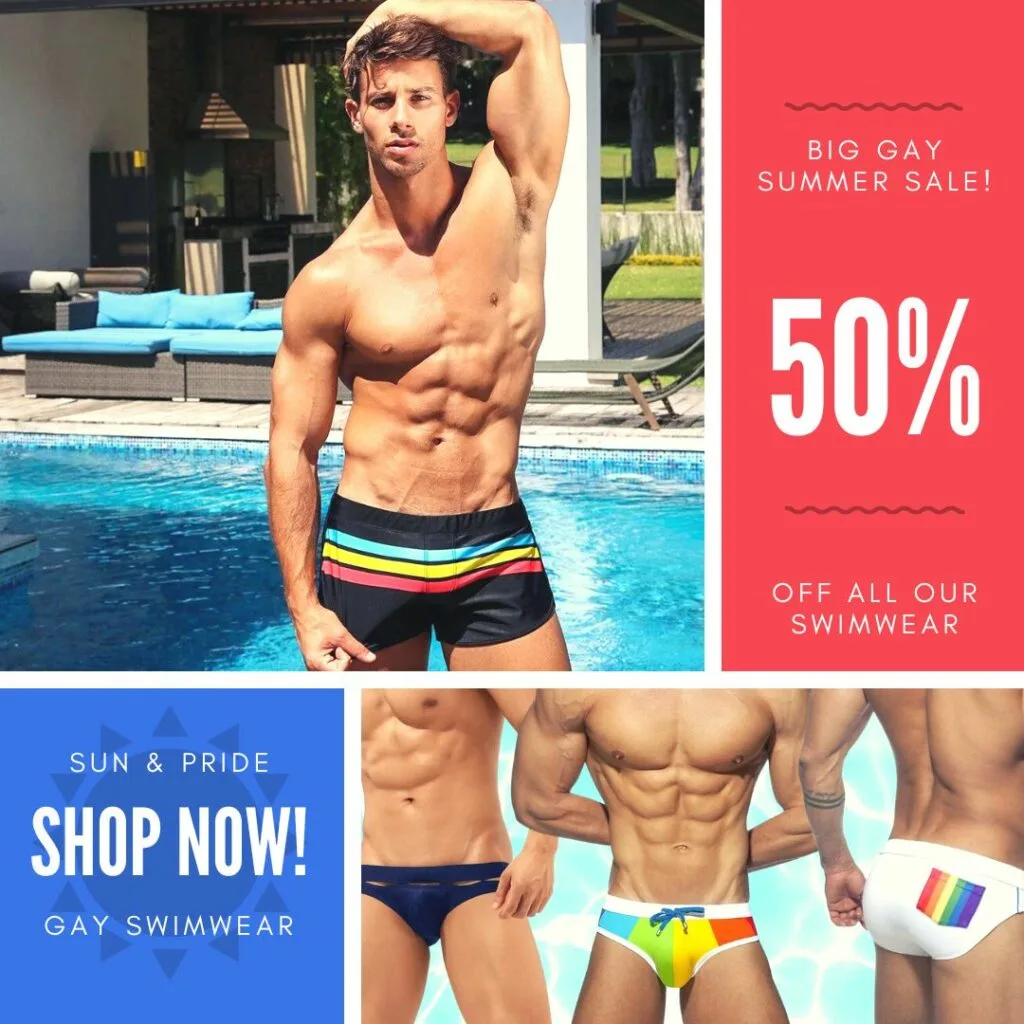 Gay tourists who value authenticity and unique local experiences would like to stay at the Mercure Hotel. The hotel, one of the finest for LGBT travelers in Canberra, draws inspiration from the neighborhood. As a result, it uses organic textures and tones and draws inspiration from the vivid hues that adorn Canberra's surroundings.
Additionally, the hotel has a long history. It has existed for over 80 years and was once known as the Hotel Ainslie. It still has the original historical elements but has been updated with contemporary conveniences like free Wi-Fi, a gym, and even conference rooms. The highlight is the two on-site eateries, which are residents' favorite hangouts.
So, before going out to experience Canberra's nightlife, you may sip on cider and craft beers from the neighborhood brewery. The hotel's rooms exhibit the same level of luxury. The standard amenities include work desks, comfortable mattresses, smart TVs with Chromecast, and contemporary bathrooms with roomy standing showers.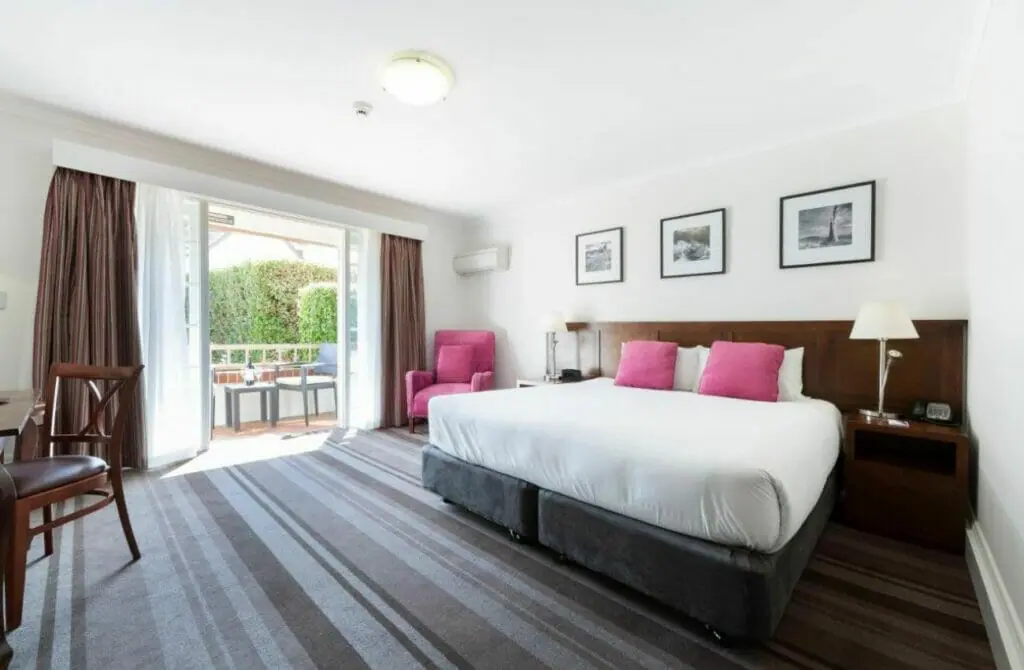 The Little National Hotel in Canberra, next to the Parliamentary Triangle, is your best option if you're seeking a cheap but fashionable homosexual hotel. It takes 20 minutes to walk to additional attractions, including The National Library, Lake Burley Griffin, and The National Gallery of Australia.
This shrewd hideaway is popular with budget tourists because of its chic décor and free access to five-star amenities just over the street. Interestingly, the hotel occupies the top two levels of a fancy parking garage. The inside is quite different from the outside, so don't let the unappealing look turn you off.
Inside, you'll find a stylish lobby and a cozy library on the fifth floor with tea/coffee stations, shared tables and workstations, floor-to-ceiling windows, and plenty of plants. The enchanting bar lounge on the sixth floor with two fireplaces is the perfect place to unwind with a glass.
Additionally, it offers happy hours every Tuesday through Saturday. The access to its sister property, The Realm, which is just across the street, is the finest feature. So, for a very reasonable ticket, you can access many amenities, including the gym, saunas, indoor pool, and spa. Additionally, it offers a filling breakfast buffet to get your day started well.
The location even offers culinary and flower design workshops if you're looking for something unusual.
The room's most notable feature is the four-poster king bed, which resembles a cloud and is located in front of a stunning floor-to-ceiling window. You may order everything you need for your accommodation, which also boasts a small fridge and a Nespresso machine, including complimentary in-house movies, tea, coffee, and food. The bathrooms are also gorgeous, creating a private atmosphere.
One of Canberra's top gay hotels, the Avenue Hotel, is in the city's heart. The gentrification of the city center district only makes the skyline seem better, thanks to this chic hotel. This trendy hotel is surrounded by craft brewpubs and coffee roasters while yet being posh and stylish.
The hotel offers a variety of stylish accommodations, including spa suites or independent flats. So, this is a terrific spot if you want to spend more money or stay longer.
They are also outfitted with the newest amenities, technological innovations, and designs. The bathrooms are similarly luxurious, including custom fixtures and rainfall showers. The private balconies with outdoor furnishings that provide expansive views of the city are the centerpiece.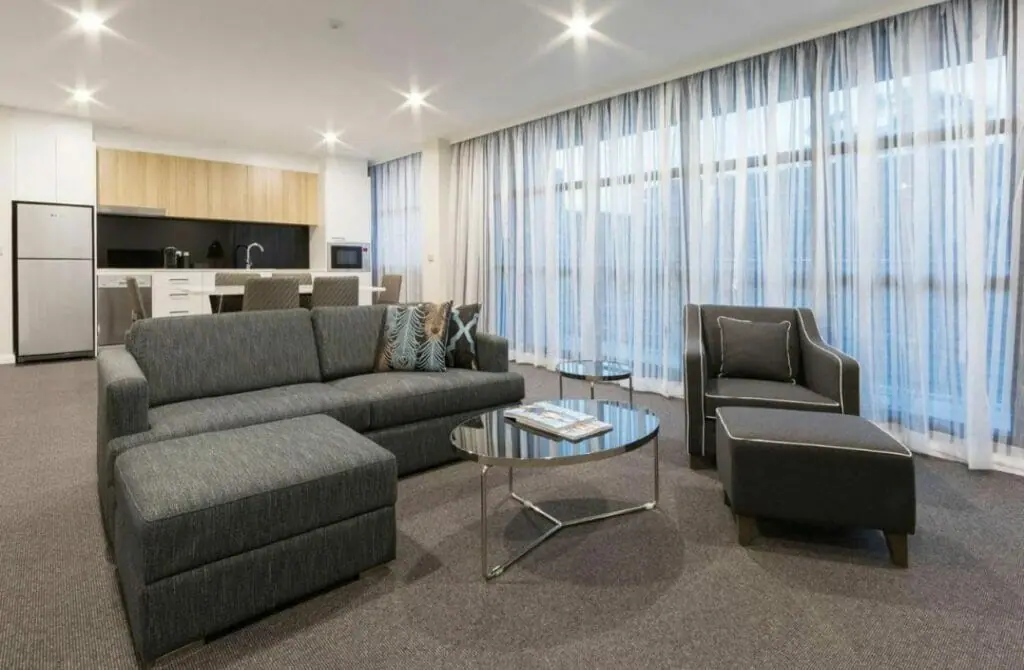 Kurrajong Hotel Canberra ☆☆☆☆☆
The Hotel Kurrajong is one of the few opulent homosexual hotels in Canberra that reflects the charm of the city's past. Given that it was erected in the 1920s and only 10 minutes from the "Parliamentary Triangle," multiple Australian prime ministers formerly called the art deco building their home. There isn't a better place to stay in Canberra if you like culture and wish to explore it more thoroughly.
This hotel, which resembles a spacious house with plenty of charm, is heavily influenced by Art Deco and politics. As a result, the corridors and rooms named for prior prime leaders have framed political images. The rooms include geometric wall prints, blue furniture and artwork, and more that give them a distinctively 1920s-meets-now feel.
The highlight of this place is unquestionably the consistently friendly personnel, who takes care of all service requests and caters to all whims and fancies. However, the amenities are also first-rate. Particularly beautiful are the glassed-in patio area and overhanging lighting in the courtyard, as well as the exquisite whiskey bar and restaurant.
A comprehensive breakfast buffet is offered here to start your fantastic day. There is also a lobby lounge space with a fireplace ideal for a nightcap and a 24-hour gym.
While maintaining the hotel's traditional charm, the rooms are modern. For instance, the
Turnbull Suite on the ground level has a luxurious bathtub, large windows, and breathtaking courtyard views. Additionally, some rooms with balconies and others without have separate bathrooms and face out into the front lawns.
Canberra City Stroll Quest ☆☆☆☆
For short-term or extended stays, Canberra's Quest Canberra City Walk serviced apartment-style hotel rooms provide visitors with a calm and pleasant lodging experience. Quest City Walk is well situated between the National Convention Center, Glebe Park, and Canberra Center in the city's central business district.
There are 84 serviced apartments at Quest Canberra City Walk, comprising studio, one, and two-bedroom apartments. The Studios are the ideal substitute for a hotel room since they include a kitchenette. Families, business associates, or bigger groups searching for a home away from home will find our well-equipped and Two Bedroom Apartments perfect.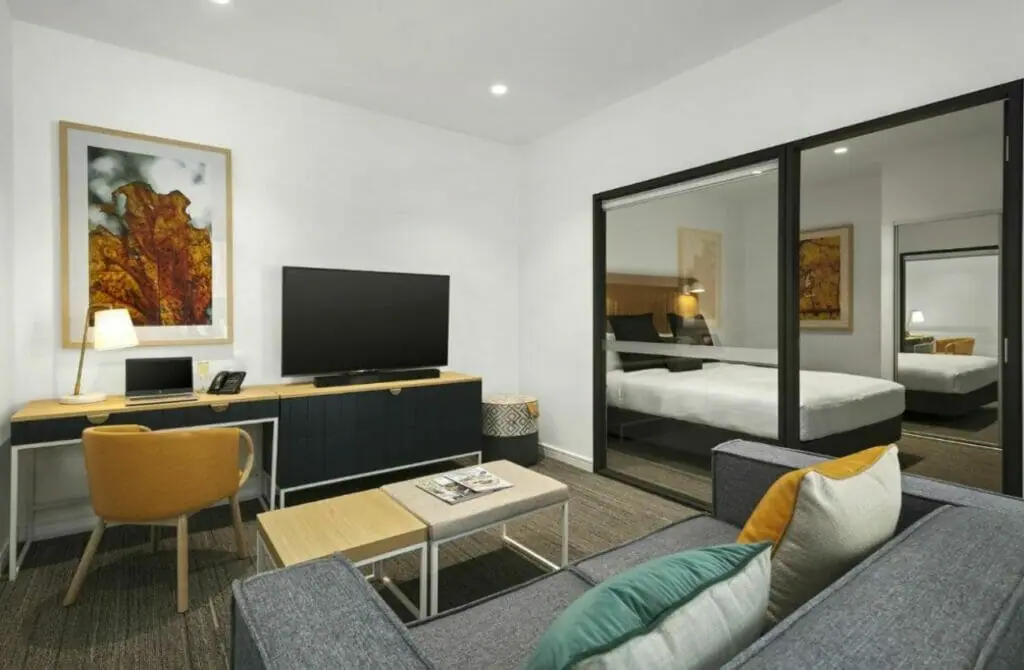 Gay Nightlife in Canberra
Dipping your toes into the dazzling and inclusive gay and gay-friendly nightlife scene of a new destination can be an incredible adventure, and Canberra is just the place to do it. Not only will you have the opportunity to meet a diverse group of individuals, but you'll also immerse yourself in the local culture and gain a deeper understanding of the city's LGBTQ+ community.
Embrace the thrill of the unknown and take advantage of the chance to try something new. From grooving the night away at a vibrant gay club to chatting with locals at a welcoming gay-friendly bar, you'll create unforgettable memories and forge meaningful connections.
So, don't be afraid to go on this exciting journey and explore the gay and gay-friendly nightlife scene in Canberra. Trust us, you won't regret it!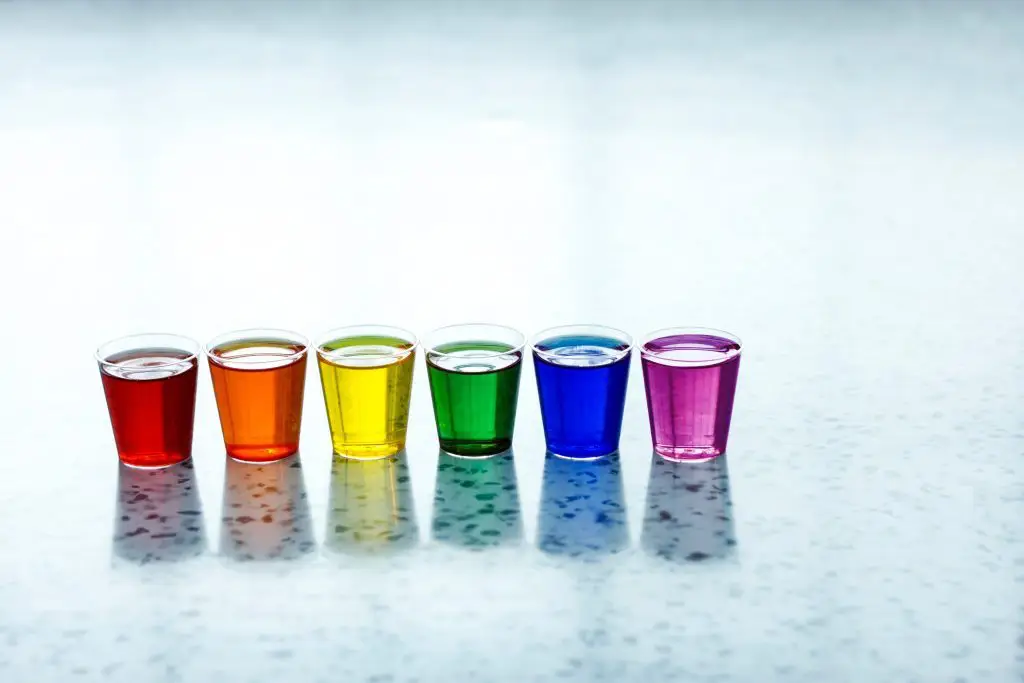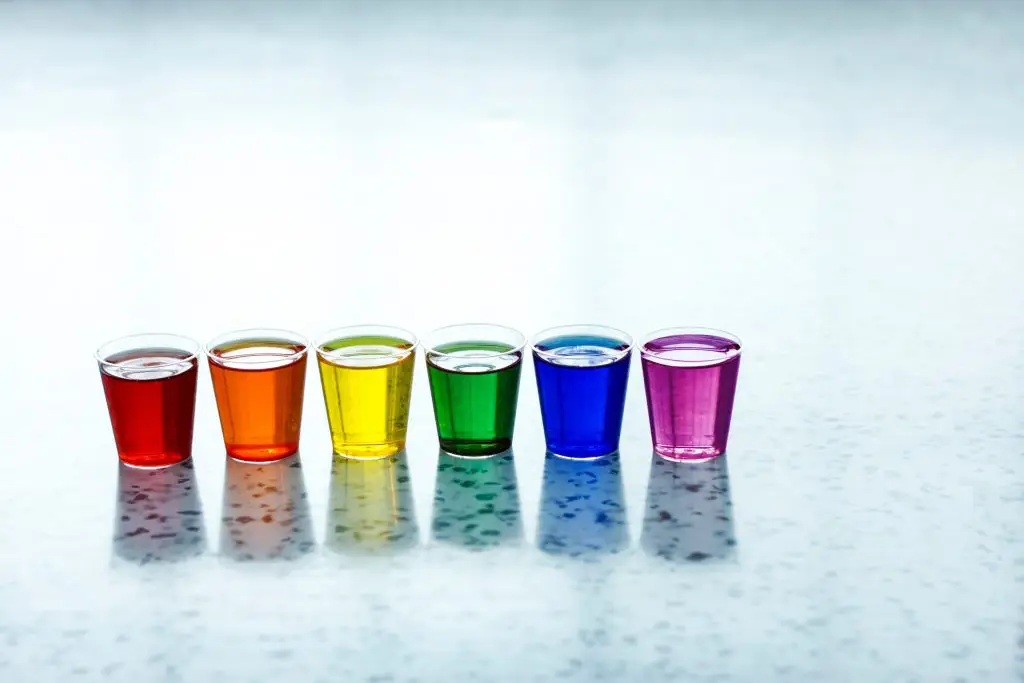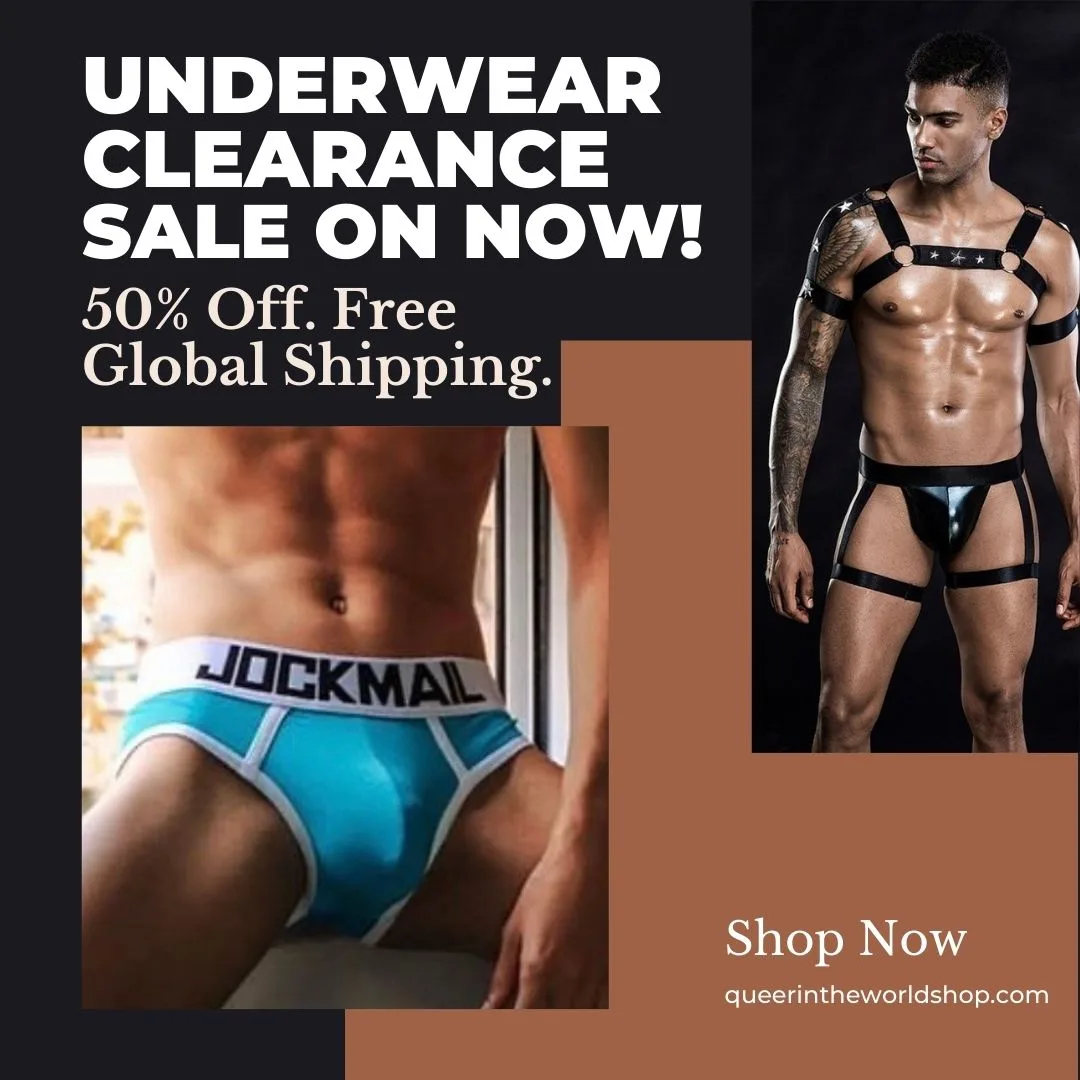 If you're looking for an unforgettable night out in Canberra, look no further than Cube – the lone exclusively gay venue in town. This dynamic gay club is the epitome of a thriving LGBTQ+ scene and offers an electrifying atmosphere that's sure to get you moving on the dance floor. Just do lower your expectations if you are used to the queer mega-clubs of Brisbane / Sydney / Melbourne.
Whether you're into house, pop, or anything in between, Cube's rotating lineup of world-class DJs will keep you entertained all night long. With its state-of-the-art sound and lighting system, you'll be surrounded by pulse-pounding beats and a vibrant atmosphere that will make you want to dance until the wee hours of the morning. And with a packed schedule of events, including drag shows, karaoke nights, and more, there's always something new and exciting happening at Cube. So, don your best dance gear and get ready to experience the ultimate gay club experience at Cube in Canberra.
So you know, there is a $10 admittance charge on Saturday nights. The service was excellent, and here's a pro tip – if it's your first time at Cube, say it, and you will likely get a free welcome drink #Yassss.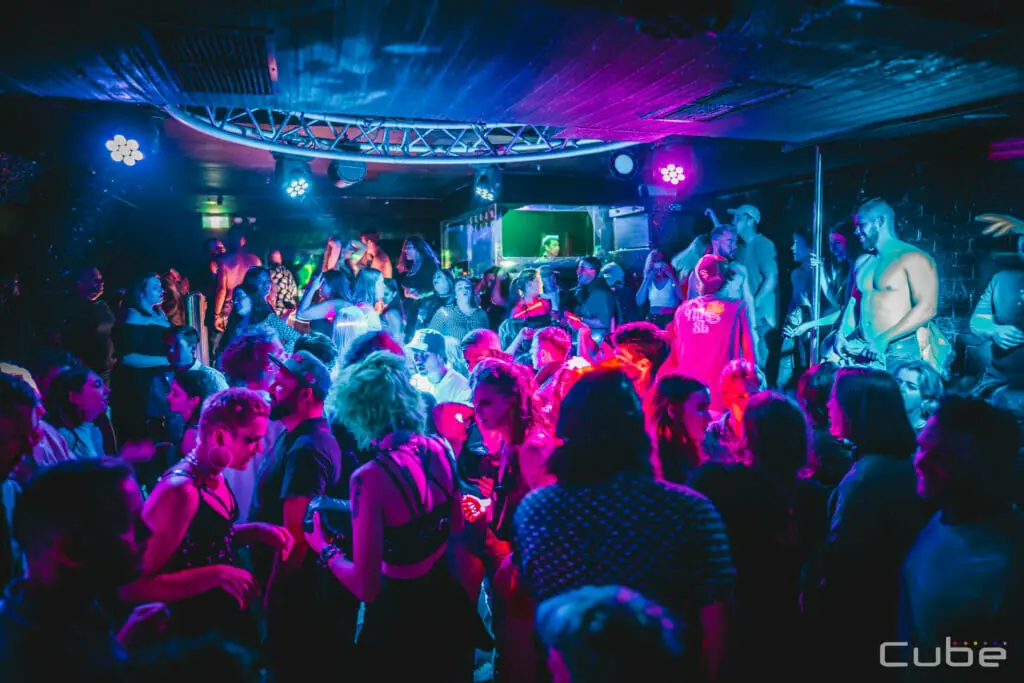 The Sydney Building's basement is home to this little cocktail bar with a dive-inspired design that provides a captivating ambiance. Blackbird pays tribute to the muso culture of the 1960s and 1970s by regularly hosting live music performances by local blues, soul, and jazz musicians.
With a wide selection of beers, wines, and small plates on the cocktail menu, there is a drink to suit every palate.
In Kingston, Queenies is a chic cocktail bar with a great location. Behind a long bar with an art deco background, talented bartenders mix, swirl and serve gorgeous drinks. All traditional drinks are offered. Fresh garnishes give a touch of elegance to the bar's vast selection of house and premium spirits.
Some of Queenie's vibrant and creative drinks have a distinctively indigenous edge. Liz Taylor and others also like mocktails.
Additionally, Queenies provides wines by the glass, emphasizing local Australian wineries and changing tap and bottled beers.
The share-plate menu at Queenies, which features fresh and free-range cuisine, pairs nicely with drinks. Each dish is a sensory feast. There are charcuterie and cheese options, and desserts provide a delicious conclusion.
Cocktails are also available at Queenies for events that are hosted there. The main bar is perfect for cocktail parties, with high bar tables, velvet booths, leather couches, and comfortable bar stools. Up to 16 people may eat comfortably in the small private dining area, which is intended for lengthy table meals.
For midday snacks and beverages, the outside space is ideal. Engagement parties, birthday celebrations, fund-raisers, charity events, and office parties are just a few of the events that Queenies manage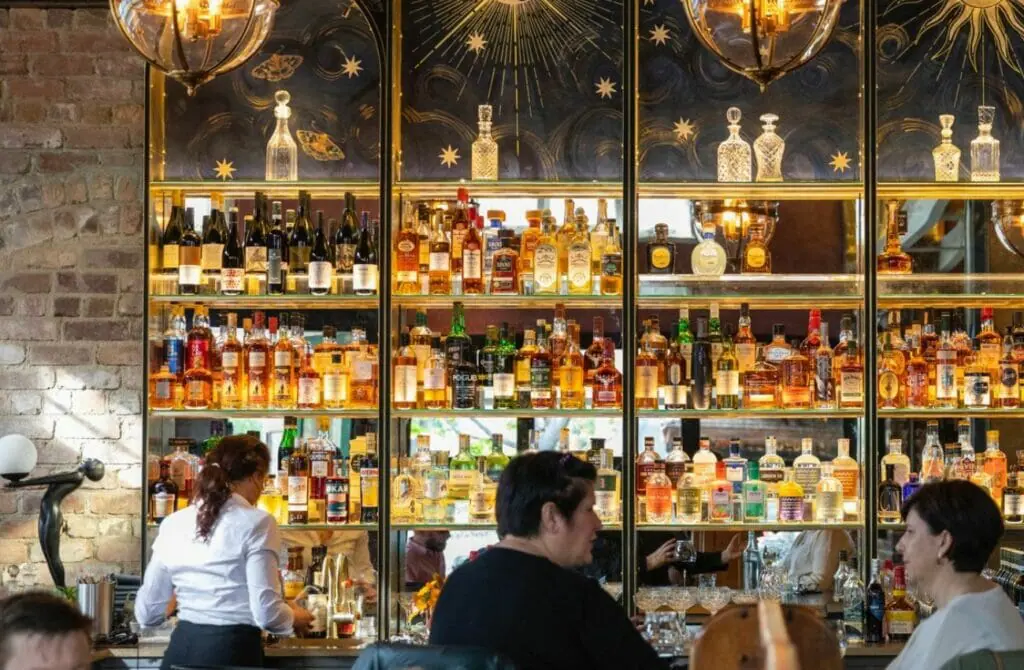 Enjoy a tasty gin and tonic? To Tipsy Bull, go. This pub, which calls gin "their thing," offers over 230 different kinds for tasting, with new bottles arriving on the market weekly. Tipsy Bull is a terrific place to go for a drink experience since it provides excellent times, a laid-back ambiance, and a welcoming experience.
The Melbourne Building's tucked-away wine and cocktail bar is all about superb cuisine, amazing wine, and a fantastic environment. If you can discover the entrance to Bar Rochford, you'll ascend some steps to a charming, modern-industrial area that has the Melbourne Building's enormous arched windows.
A spacious central bar, cozy seats, wine bottle candles, and a fireplace create an elegant ambiance ideal for both day and evening cocktails.
It's easy to see why Molly has grown to be a bar scene legend in Canberra. Only accessible through coordinates, Molly has perfected the speakeasy vibe and is a resident's favorite.
A busy bar with live jazz concerts and a second cocktail lounge are concealed behind the inconspicuous wooden door in an alleyway. It has a substantial selection of whiskeys and spirits and a skilled group of stylish cocktail mixologists.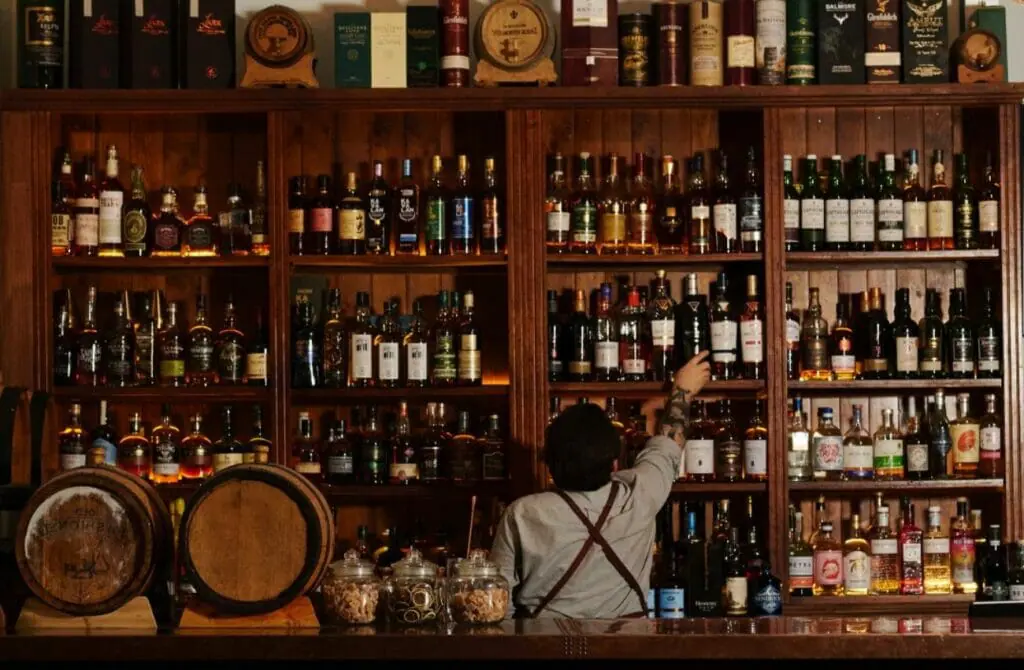 Cruising and Gay Saunas in Canberra
When traveling to a new city, it can be exciting to head out for more than just a stiff drink. One aspect of the international gay travel scene that many queer men enjoy is visiting gay saunas and cruising clubs – but sadly Canberra is no Amsterdam, Barcelona or Berlin and you will not find any of these venues here.
Cruising continues to be a popular pastime among individuals who enjoy its thrill and anonymity in Canberra, but we cannot recommend this as it is not strictly legal. Instead, we recommend heading to the gay clubs of Canberra or resorting to gay hook-up apps.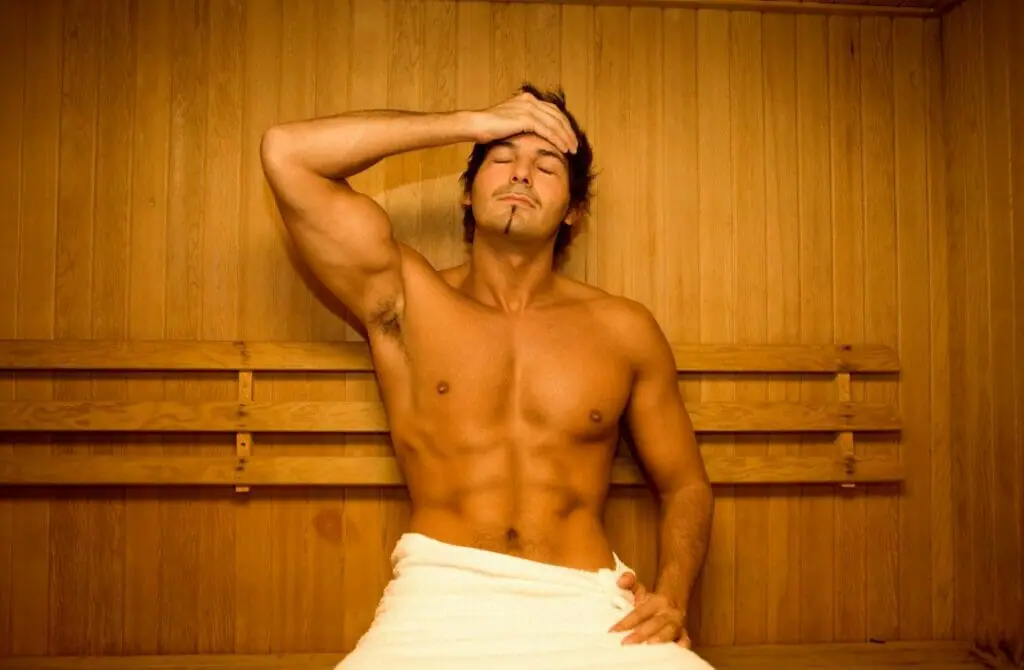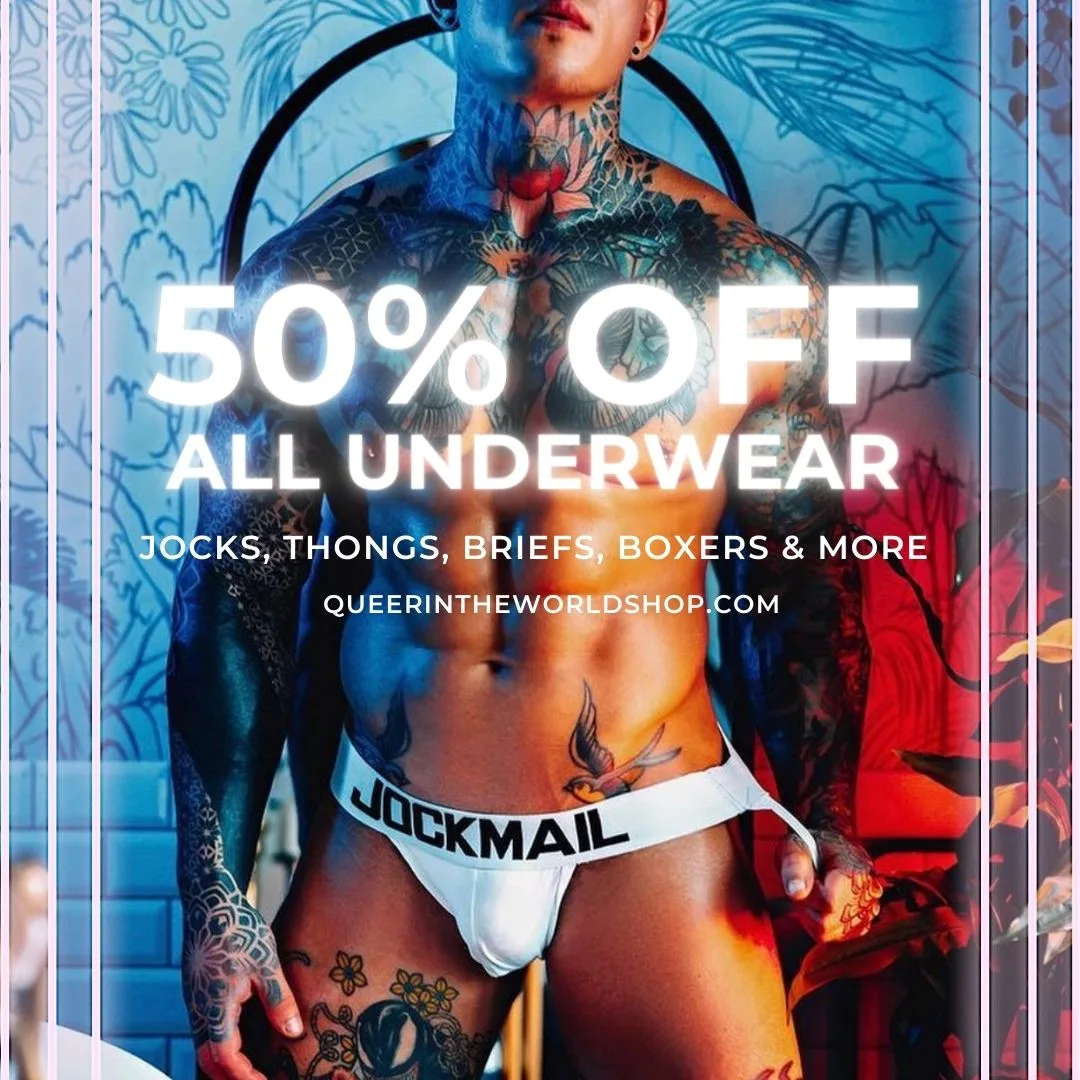 Gay Map Of Canberra
Finding it hard to envisage where everything is in Canberra? Hopefully, this queer-centric map helps where we have marked all the bars, clubs, parties, hotels, saunas, massages and more will help you stay in the spot best suited to you!