Exploring Gay Bursa is an immersive journey that allows travelers to delve into the essence of Turkey's rich heritage and traditions. The city's deep-rooted history, combined with its vibrant present, creates a tapestry of experiences that captivates visitors. From strolling through its ancient neighborhoods to indulging in delectable local delicacies, every corner of Bursa reveals a story waiting to be discovered.
As the fourth-largest city in Turkey, Bursa boasts a rich historical heritage that dates back to ancient times. Its significance as the first capital of the Ottoman Empire is evident in its well-preserved architectural wonders and grand mosques. Beyond its historical allure, Bursa presents an authentic Turkish experience with its vibrant bazaars, traditional cuisine, and warm hospitality.
The city's bustling streets are alive with the sights, sounds, and aromas of daily life, providing you with a genuine taste of Turkish culture. Moreover, Bursa's scenic surroundings, nestled at the foothills of the majestic Uludağ mountain range, make it an ideal destination.
With its tranquil parks, picturesque landscapes, and thermal spas, Bursa offers a serene and rejuvenating retreat away from the hustle and bustle of modern life.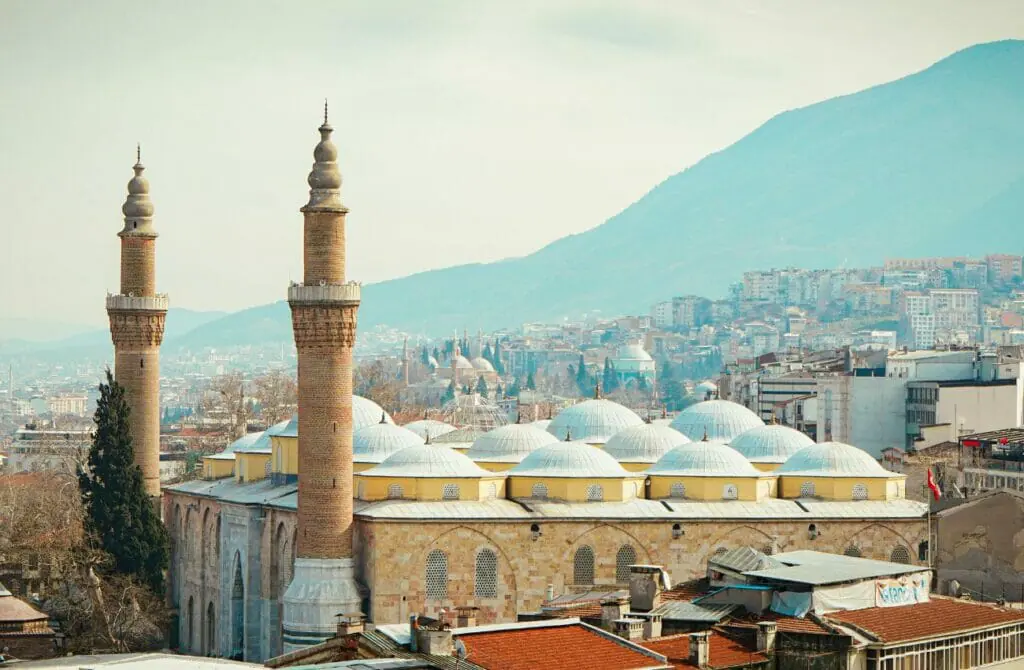 Gay Bursa, Turkey, has witnessed progress in recent years regarding the legal recognition and protection of gay rights. However, despite these advancements, the relationship between the LGBTQ+ community and society remains strained.
While same-sex sexual activity is legal in Turkey, no specific laws protect LGBTQ+ individuals from discrimination. As a result, many community members face various forms of discrimination and prejudice daily.
Despite the challenges, the LGBTQ+ community in Bursa demonstrates remarkable resilience and strength. Numerous organizations and support groups have emerged to provide safe spaces, resources, and advocacy for the community. These organizations, such as Lambda Istanbul and Kaos GL, work tirelessly to promote equality, provide legal assistance, and raise awareness about LGBTQ+ rights.
Furthermore, many LGBTQ+ individuals in Bursa find support within their families and close friends who are accepting and understanding. These supportive relationships play a crucial role in helping individuals navigate the challenges they face, providing a sense of belonging and validation.
While the situation for the LGBTQ+ community in Bursa remains strained, progress is being made toward greater acceptance and equality. Turkey has seen a rise in LGBTQ+ activism and visibility, with Pride marches taking place in major cities, including Istanbul and Ankara.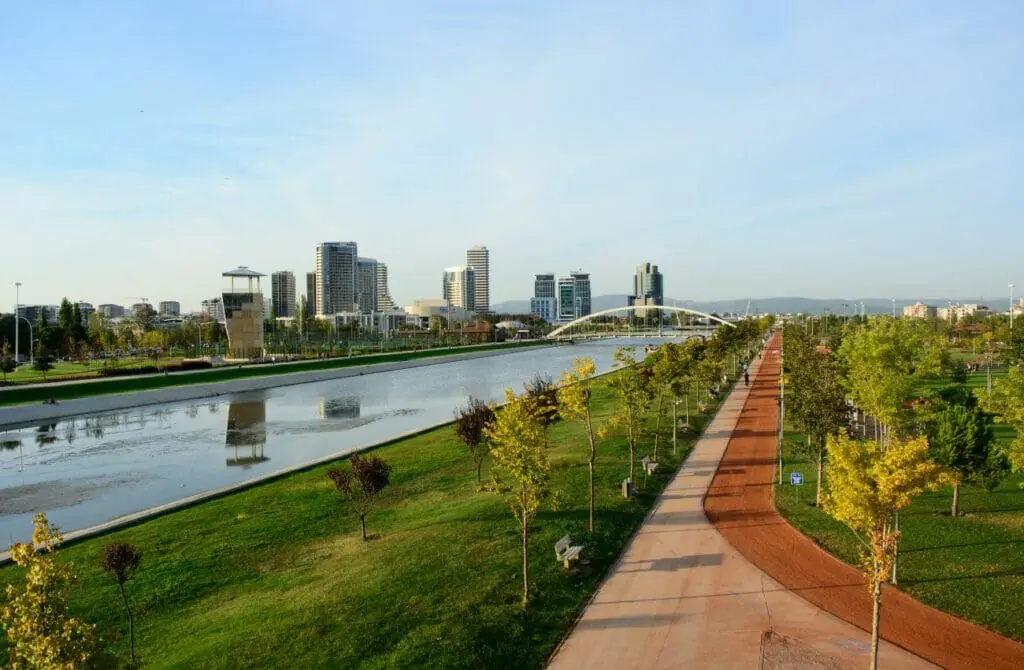 Attractions in Gay Bursa, Turkey
Honey, welcome to Gay Bursa! Now, let's spill the tea – this city may not be the most welcoming to our rainbow community, but don't let that dim your sparkle! There are still plenty of fabulous things to see and do here, no matter who you love.
As passionate travelers and members of the LGBTQ+ community, we believe that queer travel is not only about having fun and exploring new places but also about promoting cultural understanding and spreading pride. Through travel, we can learn about different cultures, histories, and perspectives and share our own experiences and identities with others.
We can also support LGBTQ+ businesses and organizations and work together to create a safer and more accepting world for all members of our rainbow family.
Unfortunately, homophobia and discrimination still exist in many parts of the world, and it is important to be mindful of the laws, customs, and attitudes of the places we visit. But by being visible and proud and by supporting local LGBTQ+ communities and allies, we can help to change hearts and minds and make a positive impact wherever we go.
So let's keep exploring, learning, and sharing, and continue to work towards a future where all travelers can feel safe and celebrated, no matter where they are in the world.
Check out the iconic landmarks and attractions, darling. Visit those historical monuments, museums, and art galleries like the true cultural connoisseur you are. And, of course, let's not forget about the architecture, parks, and gardens.
Trust us, the local cuisine will leave you gagging, and the markets are to die for. And, girl, let's not even start on the cultural events like festivals, concerts, and shows – they are simply sickening!
Now, while we are out and proud queens, we have to keep it on the down-low when we hit the streets, sis. Sadly, this city may not be as welcoming to us as we'd like. But no worries, we'll just have to slay discreetly, okay? Let's show these locals how to live our best lives, honey!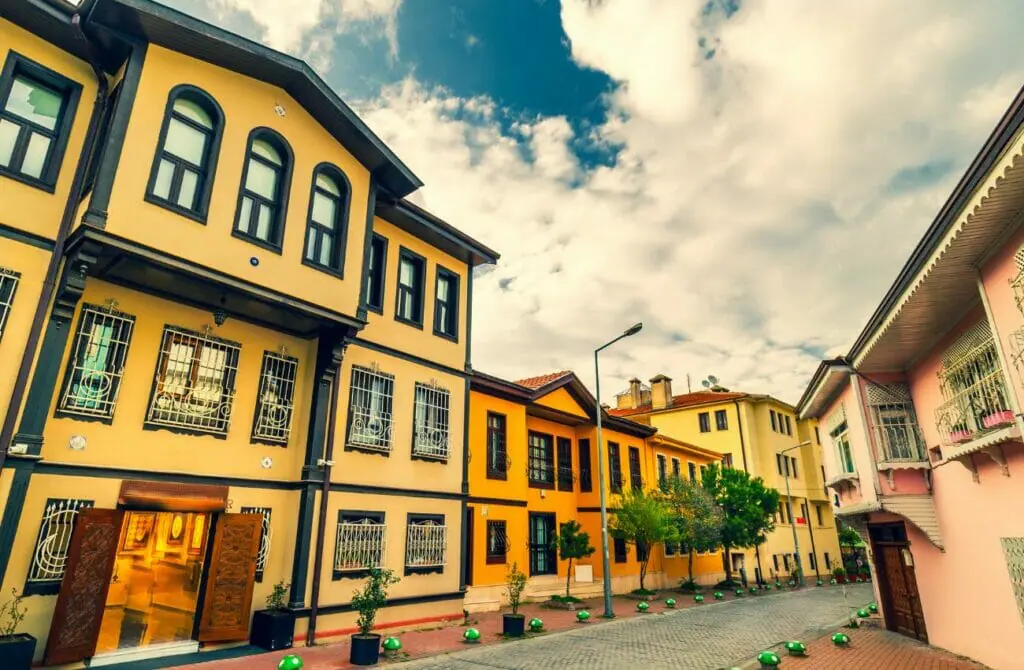 Experience the Breathtaking Bursa Teleferik
Embark on an unforgettable journey as you ride the Bursa Teleferik, a remarkable cable car system that offers breathtaking views of the enchanting city of Bursa.
Ascend high above the lush landscapes and cascading mountains, and prepare to be awe-struck by the panoramic vistas that unfold before your eyes. From the moment you step into the cable car cabin, you'll be greeted by a sense of anticipation and excitement.
As you ascend, the city's vibrant tapestry unravels beneath you, revealing a blend of historic architecture, bustling markets, and the tranquil beauty of nature. The Bursa Teleferik ride promises a truly mesmerizing experience, leaving you with unforgettable memories of Bursa's stunning landscapes.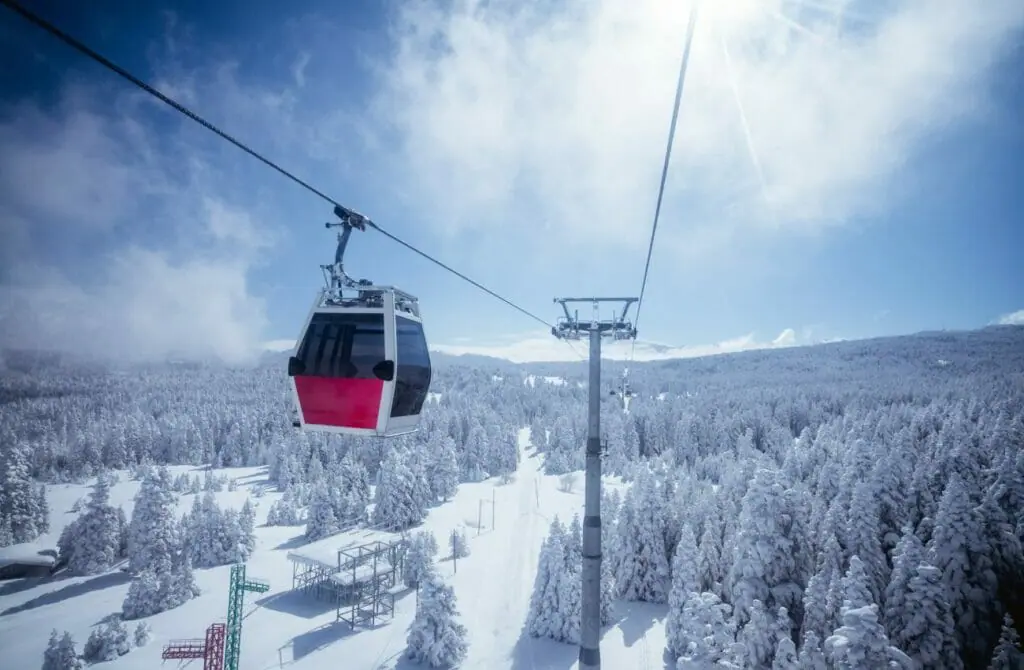 Explore the Lakeside Village of Gölyazı
The picturesque village of Gölyazı awaits, inviting you to embark on a journey of natural beauty and tranquillity. You will be mesmerized by a sense of calm and a panoramic view of the shimmering lake against the backdrop of rolling hills. Gölyazı exudes a timeless charm with its well-preserved Ottoman-era houses, cobbled streets, and a delightful blend of nature and culture.
Take a stroll along the village's narrow lanes, where colorful flowers cascade from windowsills and friendly locals go about their daily lives. Feel the gentle breeze and listen to the peaceful sounds of nature as you explore the village's hidden gems.
Wander the Enchanting Alleys of Cumalıkızık
Transport yourself to a bygone era as you stroll through the charming alleys of Cumalıkızık, a quaint village nestled at the foot of Mount Uludağ. This living testament to history has managed to preserve its traditional Ottoman architecture and ambiance, offering you a captivating journey back in time.
As you wander through the narrow streets adorned with beautifully kept wooden houses, you'll feel immersed in a bygone era.
Each step reveals a new sight, from intricately carved facades to vibrant flower pots adorning windowsills. The gentle hum of daily life and the warm smiles of locals create an inviting atmosphere that beckons you to explore further. Cumalıkızık is a true gem, where time stands still, and history comes to life.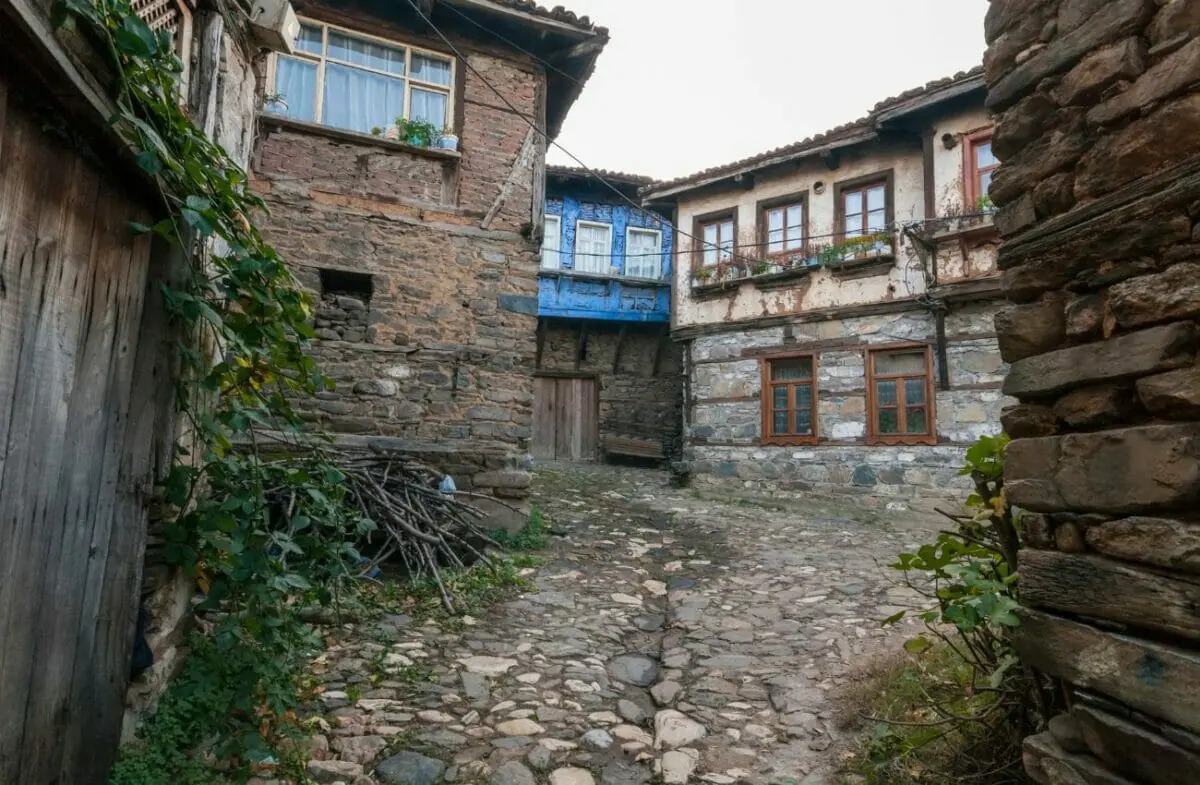 Wind Your Way through Bursa Citadel Neighborhood
The Citadel Neighborhood is home to the imposing Bursa Citadel, a fortress that stands as a testament to the city's defensive heritage. The citadel offers a glimpse into Bursa's strategic significance throughout history, allowing you to imagine the battles fought and the lives that unfolded within its protective embrace.
As you navigate the narrow alleys, indulge in the culinary wonders of the region. Sample succulent kebabs, aromatic Turkish tea, and the famous Iskender Kebab, a local specialty that will leave your taste buds craving more. The combination of rich flavors and warm hospitality makes every meal a delight and ensures that your visit to Bursa Citadel Neighborhood is a truly immersive experience.
Explore the Mystical Muradiye Tombs
Immerse yourself in the captivating history of Bursa as you explore the mystical Muradiye Tombs, a complex of mausoleums that pays tribute to the Ottoman sultans and their loved ones. Amidst beautifully landscaped gardens, the tombs exude an aura of tranquillity and reverence. Each grave holds the stories of the past, preserving the memory of the illustrious figures laid to rest within their hallowed walls.
At the heart of the Muradiye Tombs lies the magnificent tomb of Sultan Murad II, a ruler who left an indelible mark on Ottoman history. Step into the grandeur of this regal resting place, where Sultan's legacy is immortalized through lavish decorations and exquisite craftsmanship.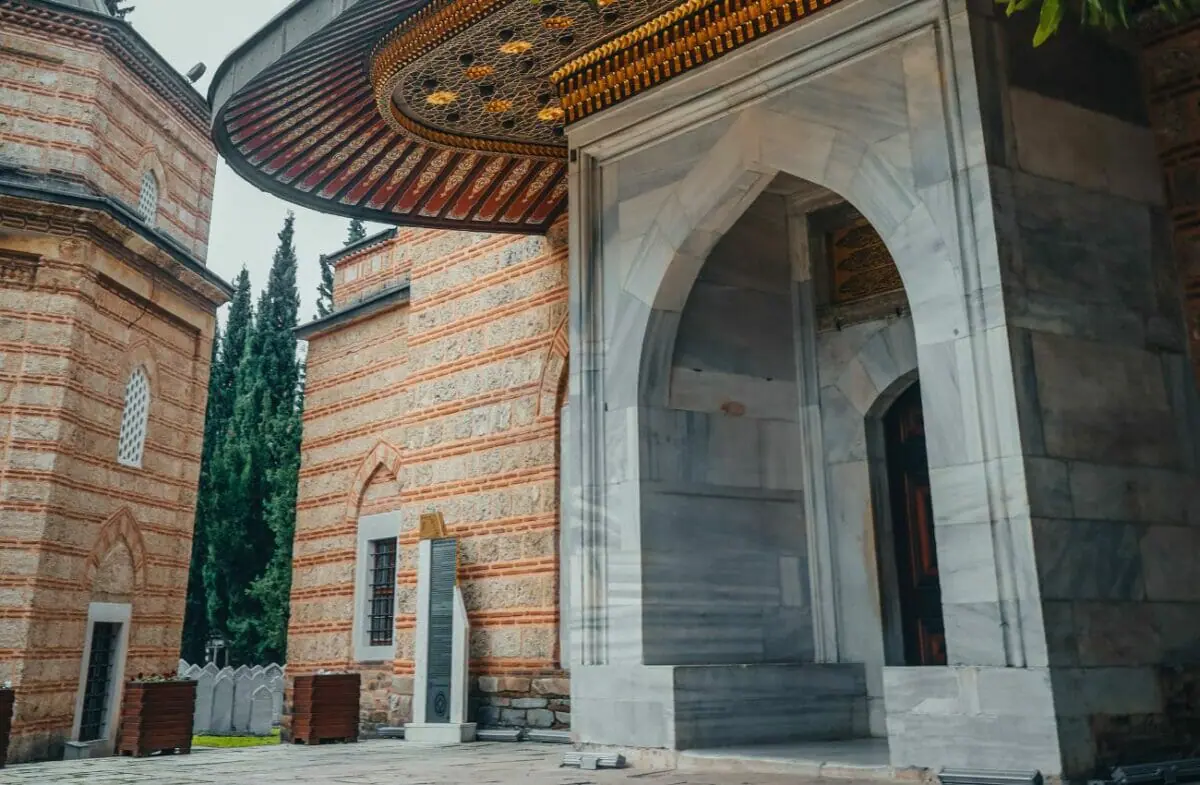 Soak in the Serenity of a Turkish Hamam in Bursa
The hamam experience begins in the warm, steamy bathing area, adorned with intricate tilework and a stunning central dome. Surrender to the gentle heat as it envelops your body, allowing the stresses of everyday life to melt away. The steam opens your pores, preparing your skin for luxurious cleansing.
As you recline on the heated marble slab, known as the göbektaşı, a skilled attendant will treat you to a time-honored bathing ritual. They'll pour warm water over your body, gently scrubbing away impurities with a traditional kese, a coarse mitt that exfoliates and revitalizes your skin.
The rhythmic motions of the attendant's hands transport you to a state of deep relaxation while the soothing sound of water creates a tranquil backdrop.
Following the cleansing ritual, you'll be treated to a foam massage, using aromatic soap and delicate bubbles that leave your skin feeling silky smooth. The attendant's expert hands glide effortlessly over your body, releasing tension and promoting a sense of pure bliss. Close your eyes and surrender to the sensations, letting go of all worries and embracing the pampering experience.
Witness the Mesmerizing Whirling Dervish Ceremony
This captivating ritual, known as the Sema, offers a profound spiritual experience and a glimpse into the inner journey of the dervishes. The ceremony takes place in a serene setting, typically within a Sufi lodge or a dedicated space, where participants and spectators gather to witness this ancient practice.
As the ceremony begins, the dervishes, dressed in traditional white robes symbolizing purity, embark on a hypnotic dance. The mesmerizing whirls, accompanied by the haunting melodies of traditional music, create an otherworldly atmosphere.
The dervishes enter a trance, transcending the physical realm and seeking spiritual union with the divine. With arms outstretched and eyes closed, they spin gracefully, embodying a profound sense of surrender and devotion.
Each whirl represents a journey of the soul, a symbolic movement toward spiritual enlightenment. Through their circular motion, the dervishes strive to transcend their selves, achieving a state of unity with the universe.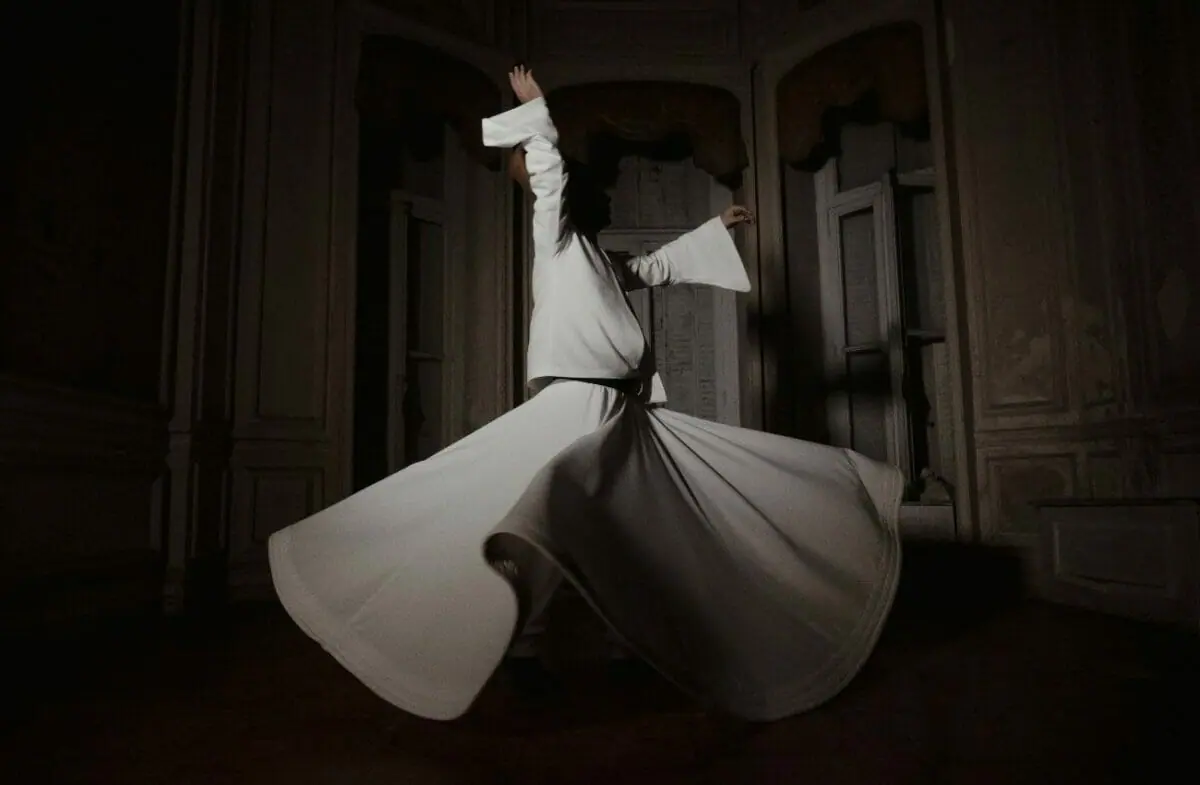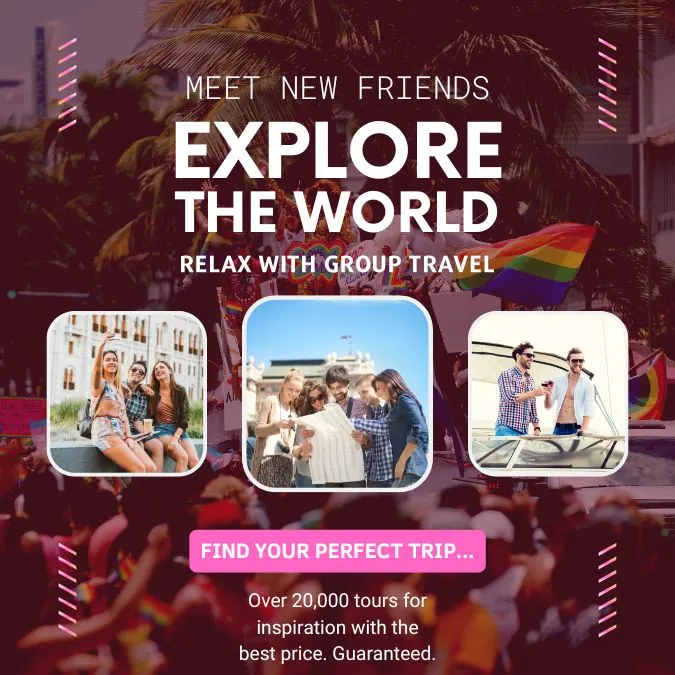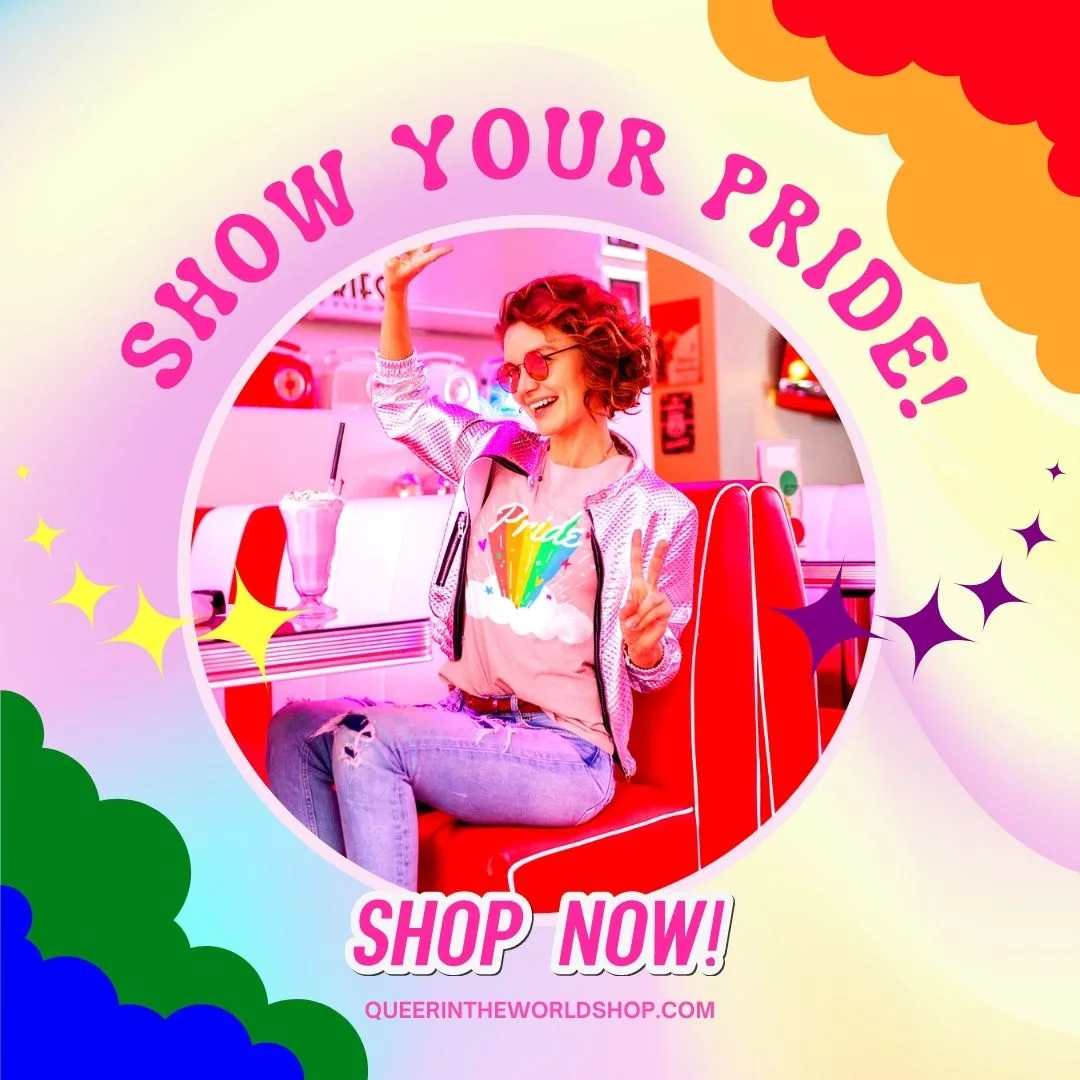 Gay-Friendly Hotels Bursa, Turkey
Don't wait another minute to book your stay at one of the most fabulously queer-friendly hotels in Bursa! While many establishments in town might not welcome our rainbow family, these hotels have all pledged to embrace our queer spirit with open arms.
From non-discrimination policies to LGBTQ+ resources and amenities, these hotels go above and beyond to create a safe and inclusive environment for all guests who identify as LGBTQ+. And if you're looking for a place to stay in an area known for being LGBTQ+ friendly, these hotels have got you covered too.
In addition to the locally-owned gay-friendly accommodations in Bursa, international hotel chains can also be great options for LGBTQ+ travelers. Many of these chains have implemented policies and training programs to ensure that their hotels are welcoming and safe for LGBTQ+ guests. They may also have LGBTQ+ affinity groups within the company, which can help to promote a culture of inclusivity and support for queer travelers.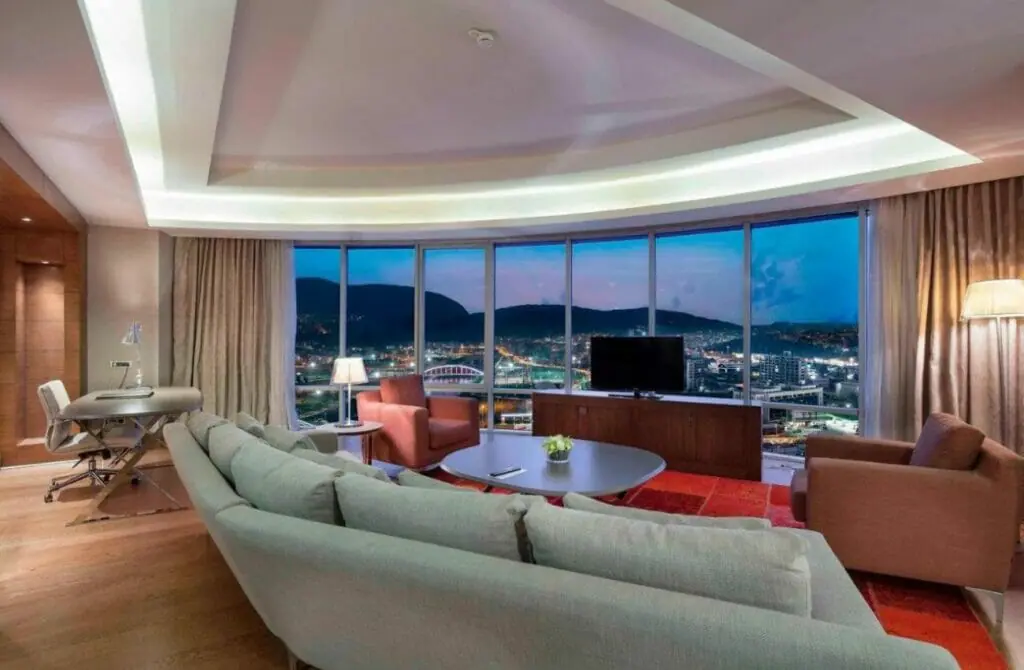 Moreover, international hotel chains are often known for their high-quality amenities and services, which can provide a more luxurious and comfortable stay for LGBTQ+ travelers. With a global presence, these chains can also offer a sense of familiarity and consistency for queer travelers navigating unfamiliar destinations.
Whether you choose a locally-owned gay-friendly accommodation or an international hotel chain, it's important to do your research and choose a place that will make you feel welcome and comfortable during your stay in Bursa.
So why wait? Book now to experience the comfort, luxury, and acceptance these gay-friendly hotels in Bursa have to offer. With options to fit every budget and preference, you're sure to find the perfect home away from home.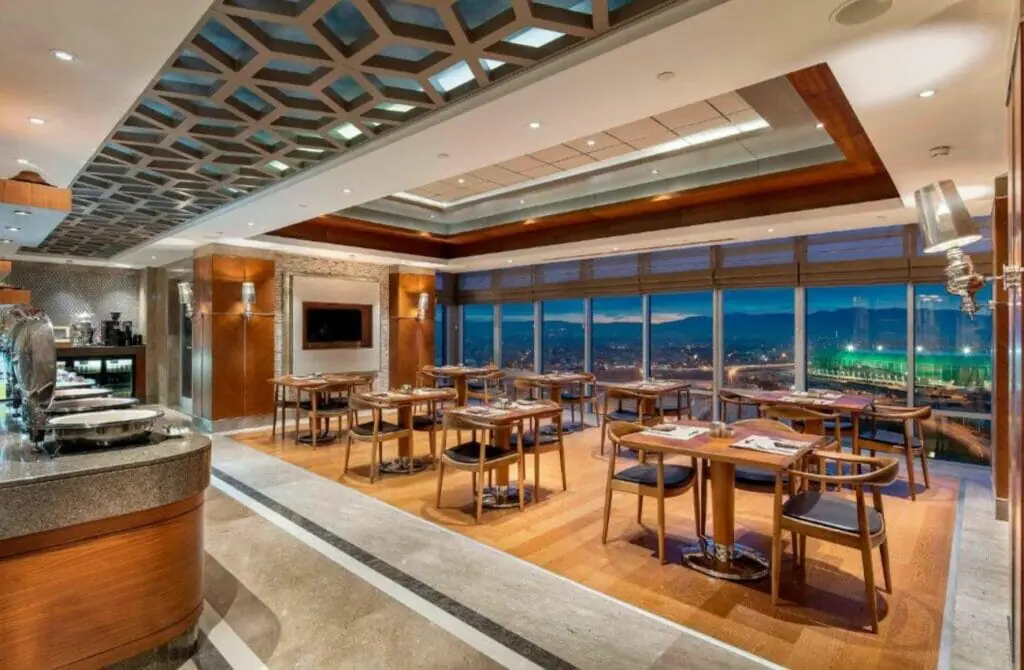 The Sheraton Bursa Hotel, where history seamlessly blends with modernity. Amidst upscale residences, this hotel offers a serene and idyllic retreat in the heart of Bursa, Turkey. The Sheraton Bursa Hotel's prime location allows guests to enjoy easy access to nearby recreation and nature parks, providing the perfect balance between urban convenience and natural beauty.
Step into one of the 171 exquisitely designed guest rooms, where comfort and style intertwine to create an unforgettable stay. Each room is thoughtfully furnished to cater to the needs of discerning travelers, ensuring a tranquil and rejuvenating experience. Indulge your palate with a culinary journey at the Tiene Vida Restaurant, where Turkish and international cuisines harmoniously come together to tantalize your taste buds.
For a relaxing evening, unwind at the lobby bar or make your way to the Club Lounge, where an array of delectable treats and refreshing beverages await. The Prusa Terrace provides a picturesque setting to enjoy the fresh air while sipping on a carefully crafted cocktail.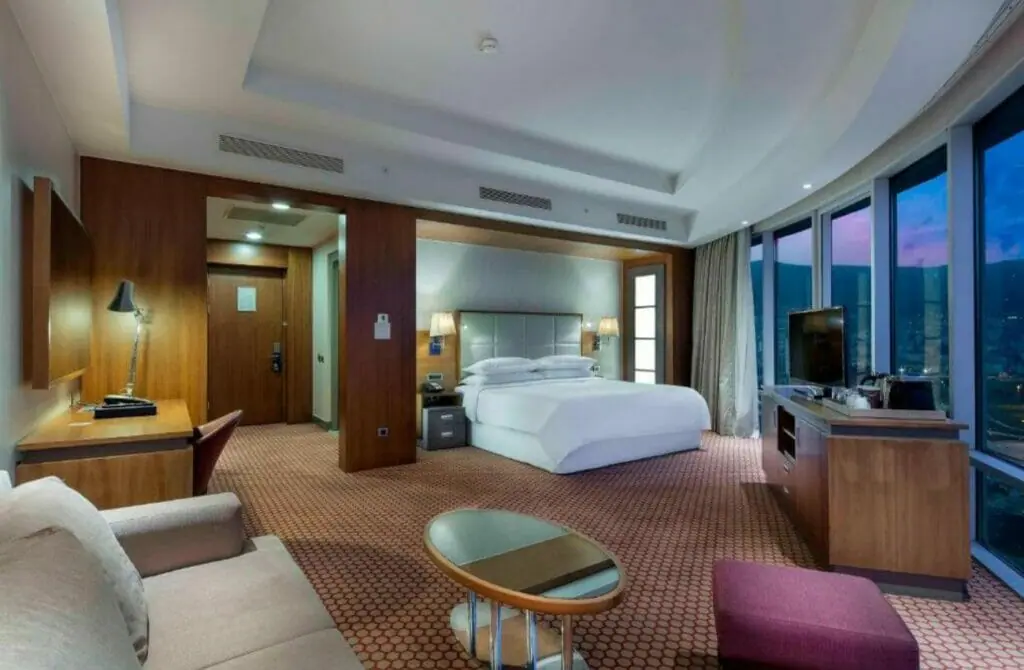 Prepare to embark on a journey of relaxation and wellness at Tiara Thermal Hotel, where the harmonious fusion of nature, history, and luxurious accommodations create an ideal retreat for the mind, body, and soul. Indulge in the therapeutic wonders of the region and embrace the serenity that awaits you at this enchanting hotel in the heart of Bursa.
The hotel's pièce de résistance is its thermal pool, sourced from its natural spring, allowing guests to immerse themselves in the therapeutic benefits of the thermal waters. Indulge in the time-honored tradition of Turkish baths, relax in the sauna or Finnish bath, and pamper yourself with invigorating massages designed to enhance your well-being.
As a bonus, all spa services, excluding massages, are offered free to all guests, ensuring a holistic and rejuvenating experience.
With 107 Standard rooms, 11 Superior rooms, 6 Junior Suites, and 20 Executive Suites, Tiara Termal Hotel caters to the unique preferences of every traveler. Each room is meticulously designed to provide a harmonious blend of comfort and style, offering a peaceful sanctuary for guests to unwind and recharge.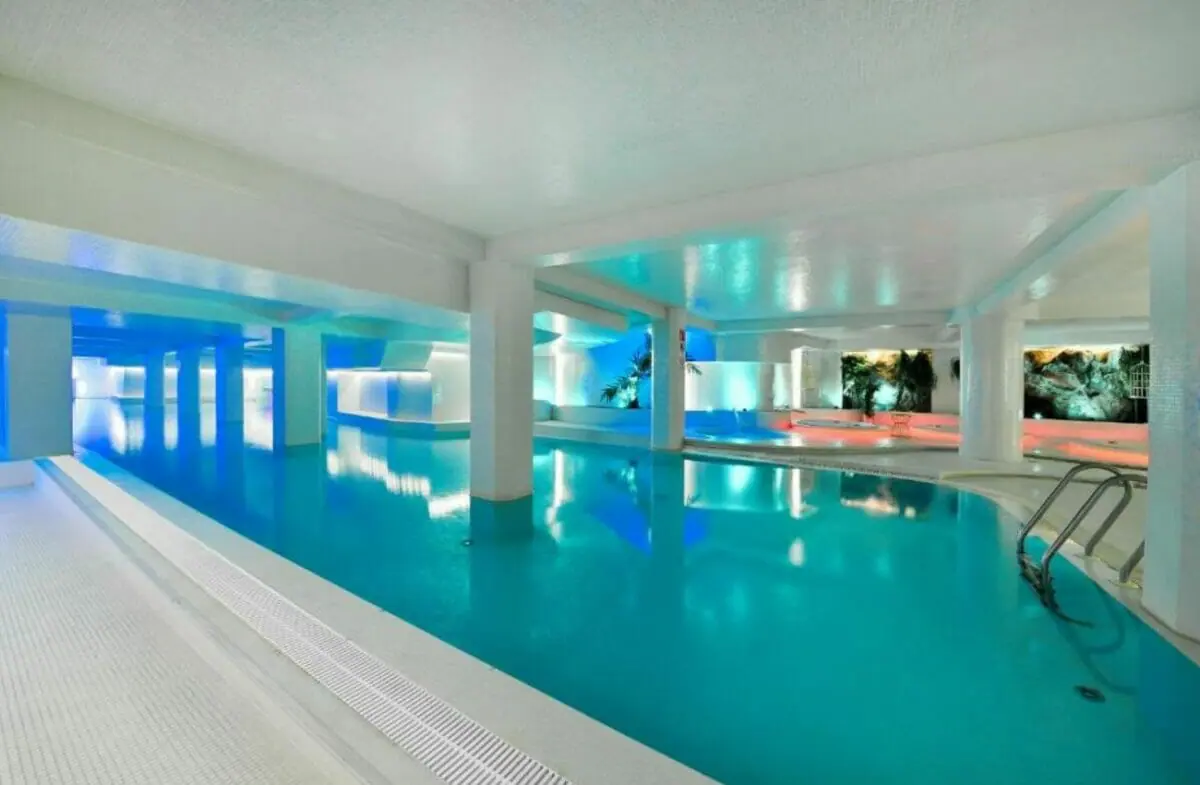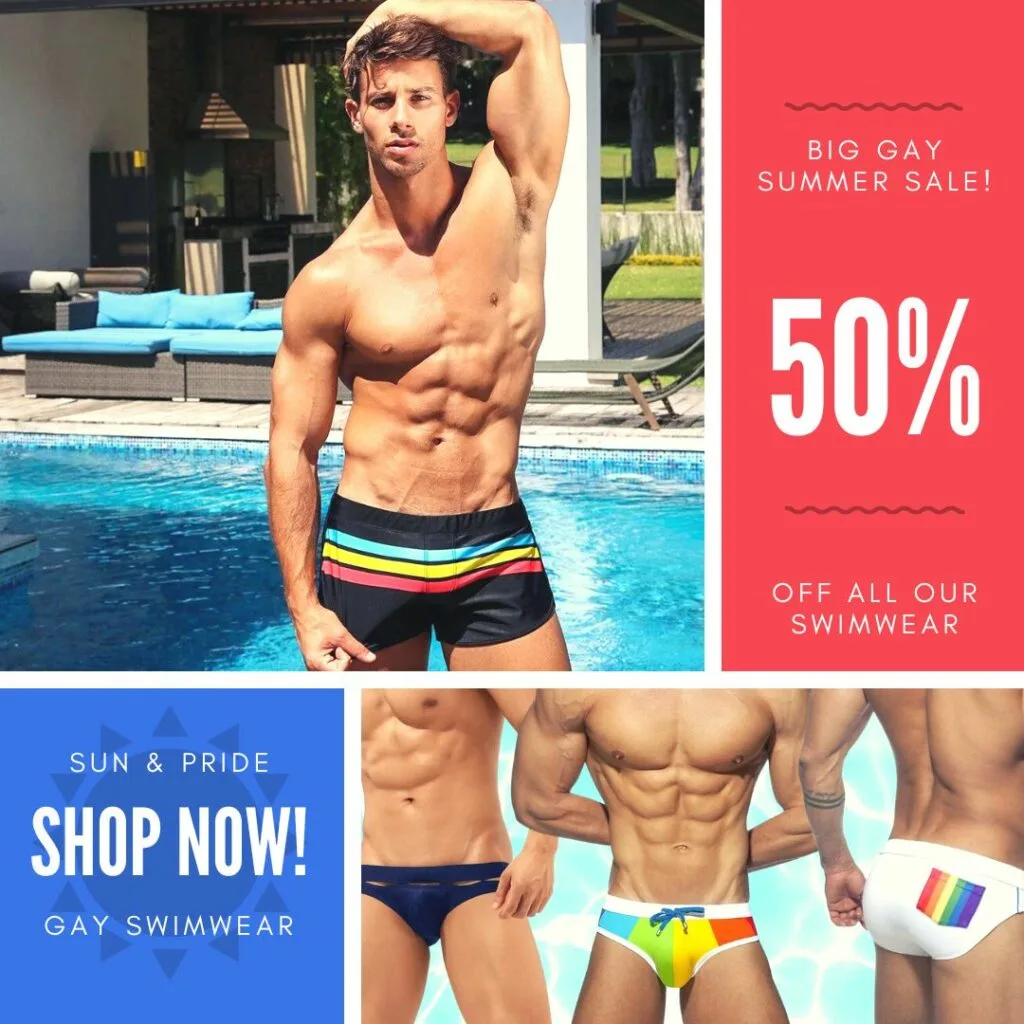 Bursa City Hotel ☆☆☆
Conveniently located in the bustling city center, Bursa City Hotel provides easy access to the city's major attractions, vibrant markets, and cultural landmarks.
The well-appointed rooms offer a peaceful retreat after a day of exploration, ensuring a restful night's sleep. With a range of room options to suit different preferences and group sizes, Bursa City Hotel caters to the needs of both individual travelers and families alike.
Indulge in the hotel's amenities, including a restaurant serving delicious local and international cuisine. Start your day with a hearty breakfast or unwind in the evening with a flavorful dinner, all within the comfort of the hotel. The friendly and attentive staff are always ready to assist you, ensuring your stay is enjoyable and stress-free.
As you step into the hotel's marble open lobby, you'll immediately feel a sense of warmth and hospitality that sets the tone for your entire stay. Savor a delightful culinary experience at the hotel's international restaurant, where a diverse range of flavors from around the world awaits your palate. From mouthwatering local delicacies to international favorites, the restaurant offers a delectable selection of dishes to satisfy every craving.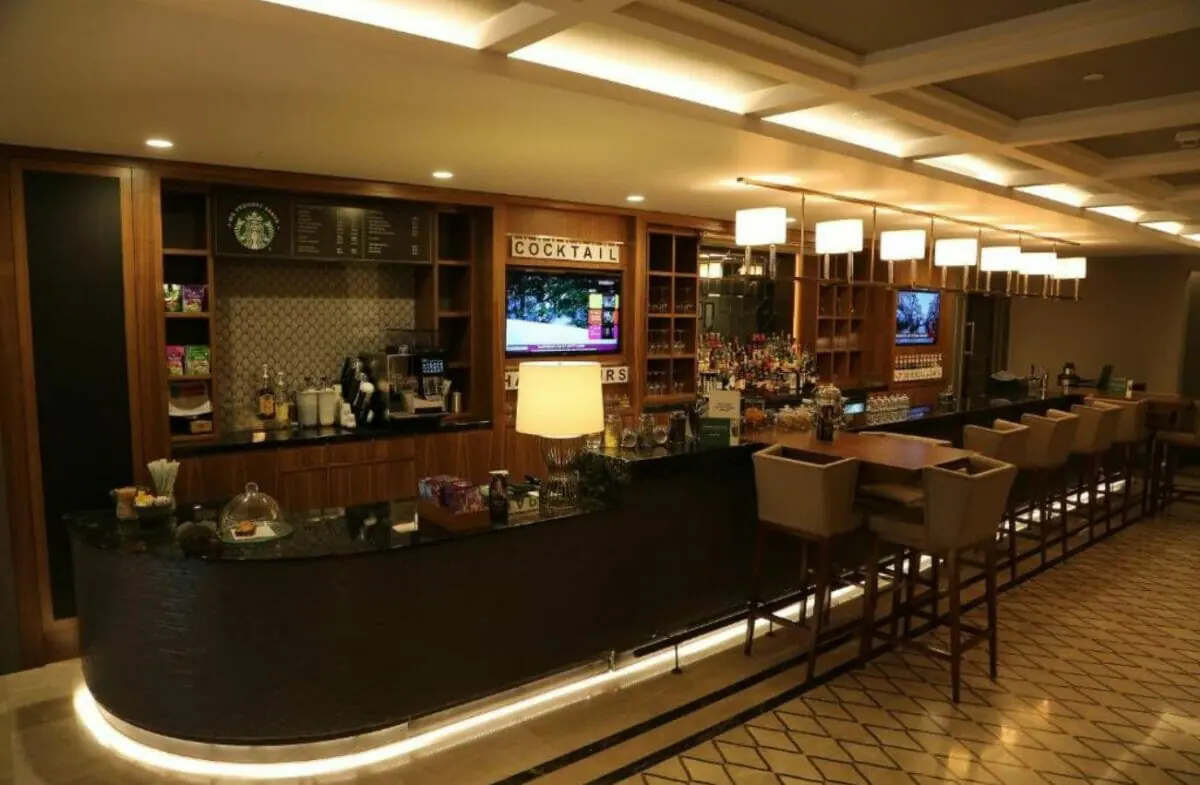 A prestigious boutique residence that offers the comfort of home with breathtaking views. Positioned in the heart of the Southern Marmara region, this hidden gem is the perfect sanctuary for discerning travelers seeking a truly extraordinary experience.
This luxury boutique residence boasts a collection of meticulously furnished accommodations, each exuding a unique charm and character. Whether you choose a spacious suite or a stylishly appointed room, you'll find yourself enveloped in a warm and welcoming ambiance that makes you feel right at home.
As the pearl of Southern Marmara, Royal Residence Bursa offers stunning panoramic views that will leave you in awe. Admire the picturesque landscape as you sip your morning coffee or unwind in the evening, soaking in the beauty surrounding you.
The residence's commitment to providing an unparalleled experience extends beyond its captivating views, as every aspect of your stay is carefully curated to ensure your utmost satisfaction.
With a commitment to excellence and a deep understanding of the hospitality industry, this hotel seamlessly blends its years of experience with a contemporary international approach. Prepare to be amazed as Grand Bursa Hotel exceeds your expectations with its impeccable service and dedication to continuous improvement.
One of the standout features of the Grand Bursa Hotel is its spacious rooms. Designed with your comfort in mind, the generous room sizes provide ample space to relax and unwind after a day of exploring the city.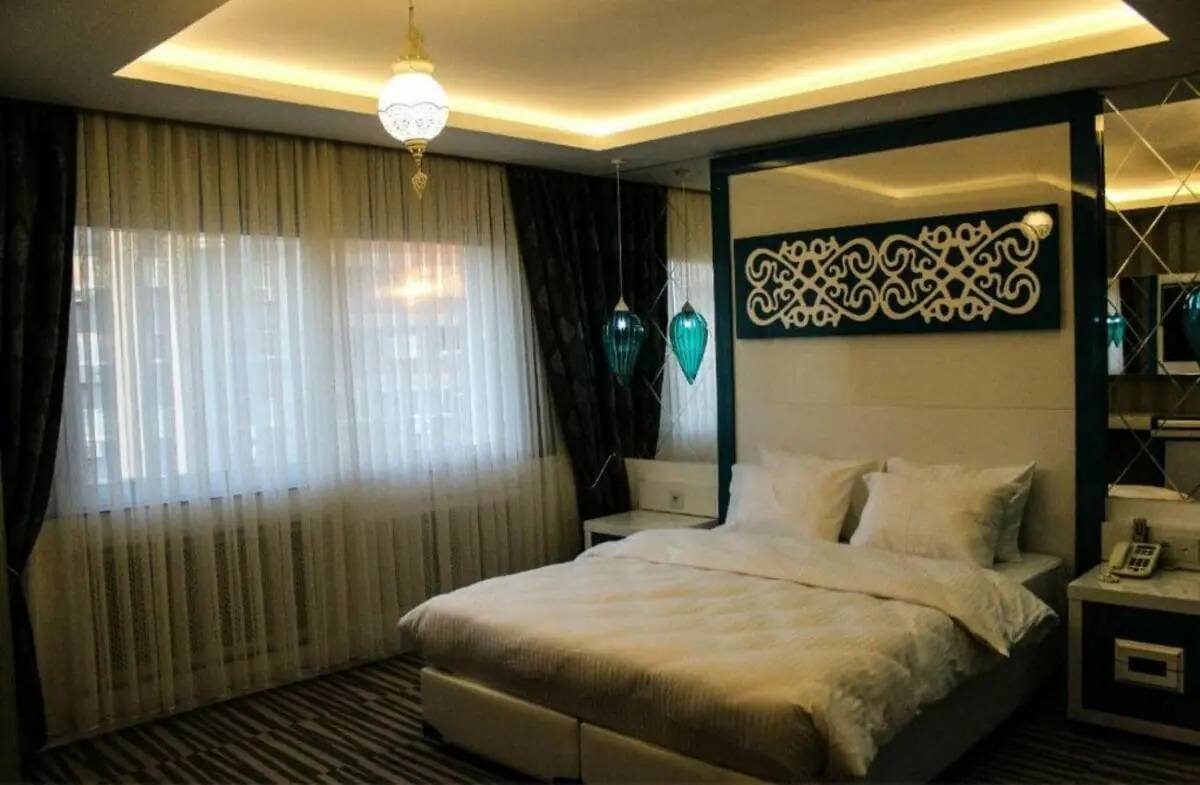 Gay Nightlife in Bursa, Turkey
Bursa's nightlife offers a fusion of entertainment, culture, and gastronomy, ensuring you can immerse yourself in the city's vibrant energy and create unforgettable memories long after the sun goes down.
Exploring the queer nightlife scene in a new city can be one of the most exhilarating experiences while traveling, and Gay Bursa is certainly no exception. Not only do you have the chance to meet new people and make friends, but you'll also immerse yourself in the local culture and learn more about the LGBTQ+ community.
Whether you prefer to connect with other queer folks in person at a gay bar or club or through a hook up app, Gay Bursa has plenty of options for you to explore. However, it's important to keep in mind that many of the public spaces in the city are not queer-friendly, and it's best to avoid displaying overt signs of queerness in certain areas due to the risk of discrimination or even violence.
So, go ahead and venture out to experience the vibrant and diverse queer nightlife in Gay Bursa, but always prioritize your safety and well-being. Take precautions when meeting new people, and be mindful of your surroundings. With a bit of caution and a lot of fun, you're sure to have an unforgettable time in this amazing city.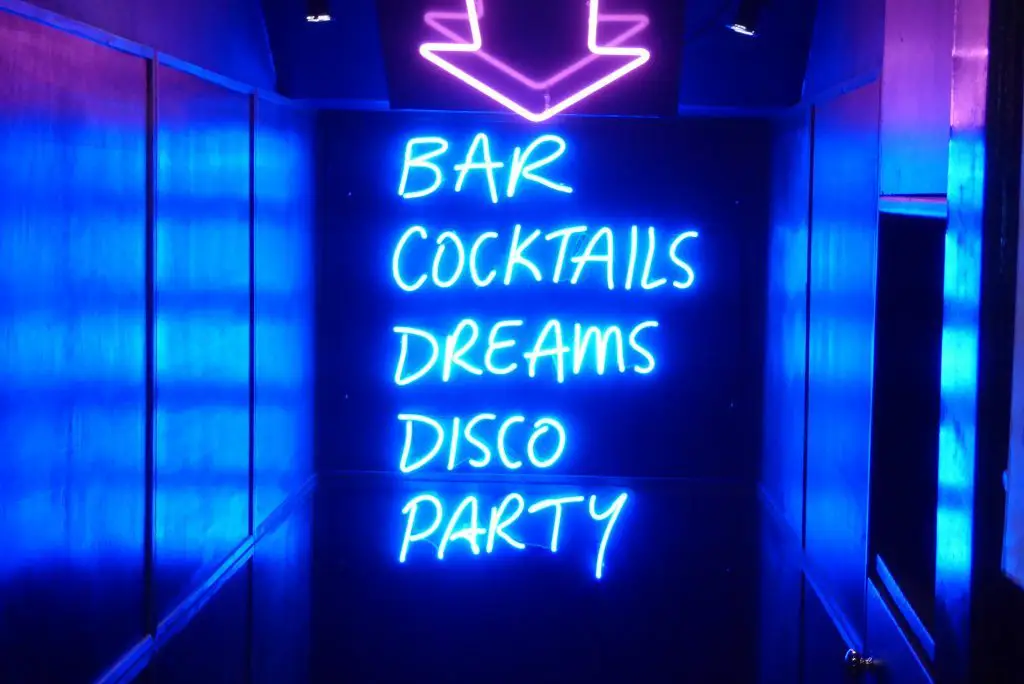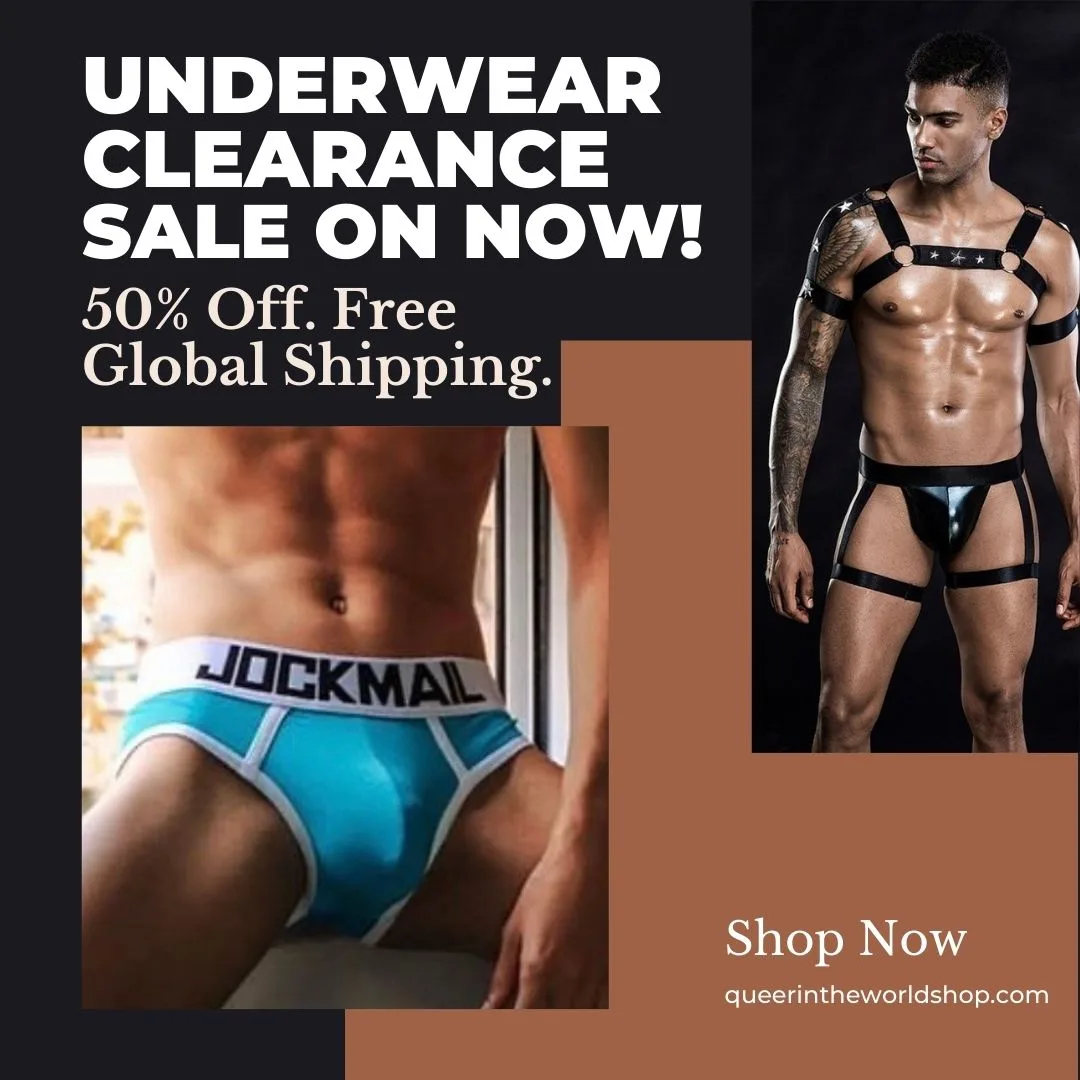 Gay-Friendly Bars and Clubs in Bursa, Turkey
The layout of CihangirPub Podyumpark is thoughtfully crafted to ensure a visually appealing and comfortable environment. From the moment you step inside, you'll be greeted by an inviting space that exudes a stylish and welcoming atmosphere. The bar's attention to detail in interior design creates an aesthetically pleasing backdrop for live music performances and social gatherings.
The heart and soul of CihangirPub Podyumpark lie in its vibrant live music scene. Talented musicians take to the stage, captivating the audience with their melodic performances and high-energy acts. Whether you're a rock, jazz, or pop fan, the bar offers a diverse range of musical genres to suit various tastes and preferences.
This cozy establishment boasts a small but inviting space, complete with a charming garden area. Ka-Bar is a popular gathering spot for locals and visitors seeking an evening of lively entertainment and captivating tunes. The bar showcases talented local pop-rock bands, setting the stage for an unforgettable night filled with energetic performances and infectious melodies.
While Ka Bar may not offer an extensive selection of alcoholic beverages, you can expect to find popular brands that cater to various tastes and preferences. The bar's approachable pricing ensures patrons can enjoy their favorite drinks without breaking the bank.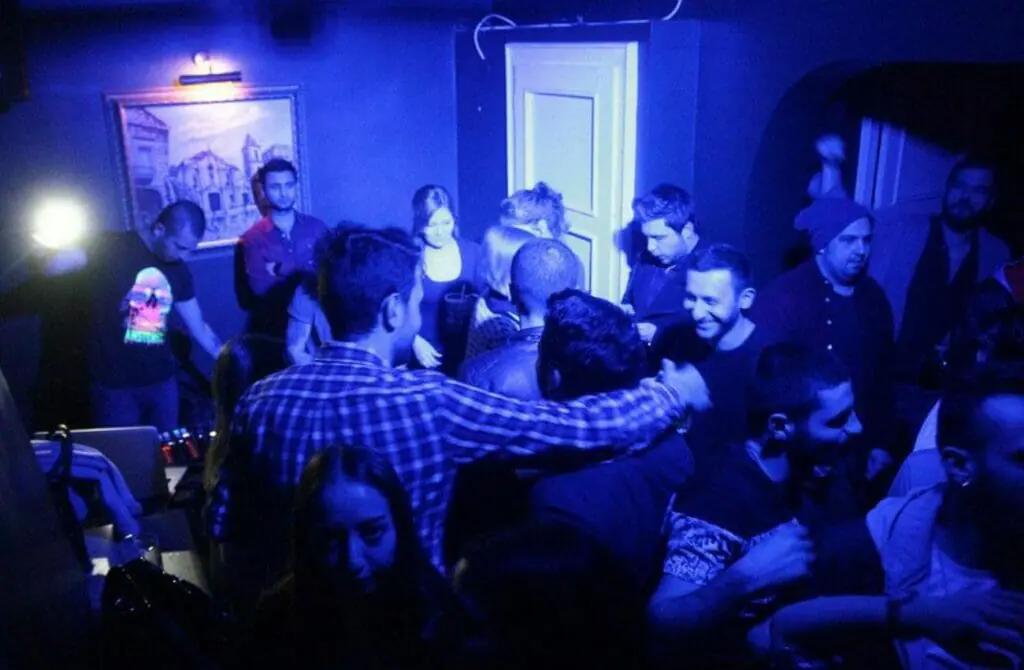 Veya Pub is known for its commitment to providing a consistent and enjoyable experience for its patrons. With a focus on excellence, this pub ensures that every visit meets or exceeds expectations. The bar's dedication to delivering high-quality entertainment, impeccable service, and an inviting atmosphere is evident in the experiences of its satisfied customers.
As you step into Veya Pub, you'll be greeted by a lively and welcoming ambiance that sets the stage for a night of great entertainment. The pub goes above and beyond to curate an exciting lineup of performances, ranging from live music acts to engaging DJs. The diverse entertainment options cater to various musical tastes, ensuring there's something for everyone to enjoy.
The bar caters to a wide range of musical tastes, with a predominant focus on modern pop and classical pop genres. Whether you're a fan of the latest chart-toppers or nostalgic classics, Bongo Bar ensures a dynamic playlist that keeps the crowd on their feet throughout the night.
As the evening progresses, you'll find the bar buzzing with energy as people revel in the electrifying beats and dance until the early morning hours.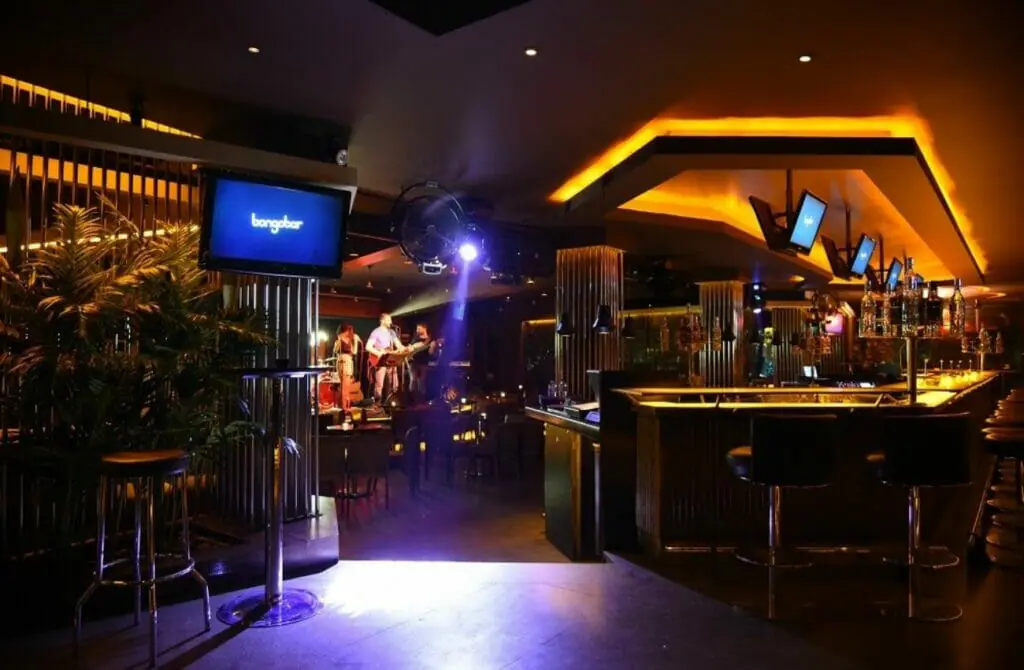 Well Pub takes pride in its exceptional culinary offerings, providing a menu that showcases fine food prepared with meticulous attention to detail. Whether you're craving a delectable dish or looking to indulge in a selection of appetizers, Well Pub has you covered.
From savory bites to tempting main courses, their culinary creations cater to various tastes and dietary preferences, ensuring a memorable dining experience.
In addition to its culinary prowess, Well Pub offers an eclectic mix of music that sets the perfect backdrop for an enjoyable evening. Whether you're into soothing melodies or upbeat tunes, the bar delivers a repertoire that suits diverse musical preferences.
High Out Dart Club offers a unique and dynamic experience that attracts a loyal following of repeat customers and regulars, a testament to this venue's superb quality and ambiance.
At High Out Dart Club, you can expect to be immersed in a captivating atmosphere where live music sets the tone for an unforgettable night. The bar showcases talented musicians, adding an extra layer of entertainment to your experience. Whether you're a music aficionado or enjoy the thrill of a live performance, High Out Dart Club offers a stage that consistently delivers excellent musical acts.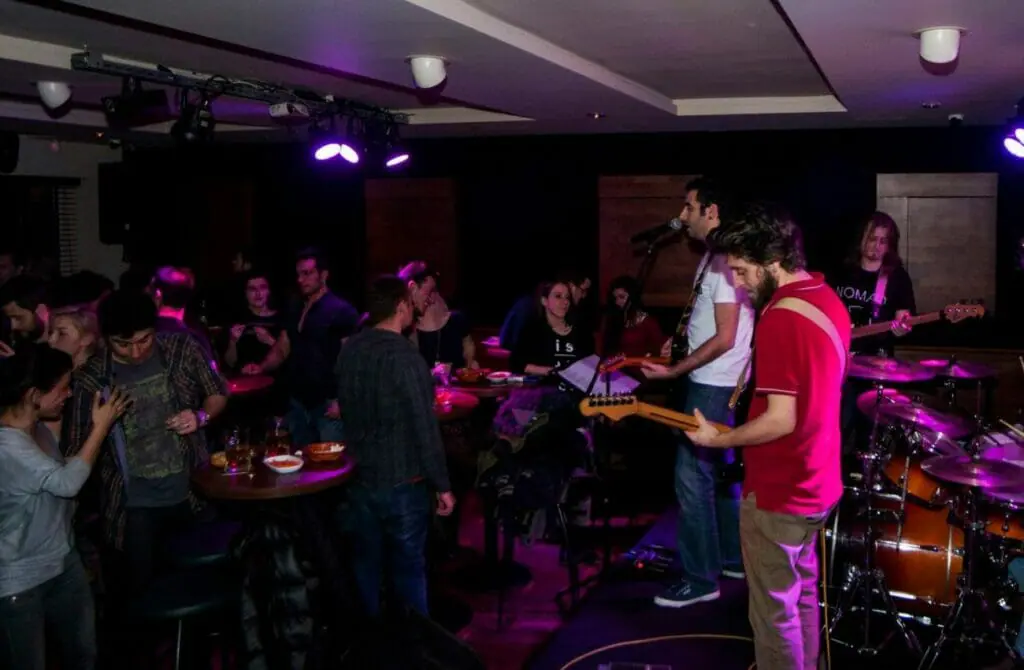 At My Pub, you can expect to be immersed in a lively atmosphere where live music takes center stage. Talented musicians grace the stage, captivating the crowd with their performances and creating an electric energy that permeates the venue. Whether you're a rock, pop, or jazz fan, My Pub offers a diverse range of musical genres to cater to different tastes and ensure an enjoyable experience for all.
One of the standout features of Kule Pub is its charming garden section, providing a serene and refreshing atmosphere where guests can unwind and socialize. Whether you prefer to enjoy a laid-back evening under the stars or engage in conversations with friends, the garden area at Kule Pub offers a tranquil escape from the hustle and bustle of the city.
For those looking to engage in a friendly competition, Kule Pub provides a dedicated dart-playing area. Whether you're an experienced player or new to the game, the dart facilities offer an opportunity to showcase your skills and enjoy some lighthearted fun with friends. It's the perfect way to add an element of excitement and friendly competition to your evening.
Regarding libations, Kule Pub offers a tempting array of cocktails to satisfy your taste buds. From classic concoctions to innovative and signature drinks, their skilled mixologists craft refreshing beverages that perfectly complement the relaxed and social atmosphere of the pub.
Additionally, Kule Pub is known for organizing dance nights that add a lively and energetic dimension to the experience. Whether it's themed dance parties or special events with guest DJs, these nights allow you to let loose on the dance floor, showcasing your moves and enjoying the infectious beats.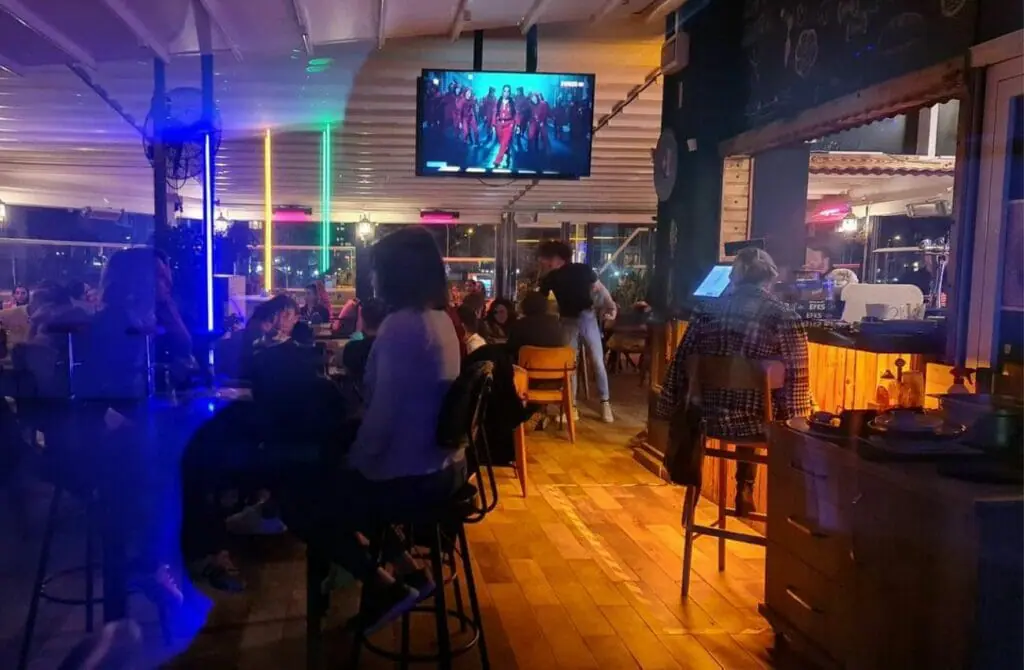 Gay Saunas & Cruising Clubs in Bursa, Turkey
When exploring Gay Bursa, there's more to life than just cocktails and beers. One aspect of the gay scene that many of us queens love is checking out the local gay saunas and cruising clubs.
Granted, Bursa isn't quite as wild as Amsterdam, Barcelona, or Berlin, but these steamy venues still offer the perfect opportunity to meet new people, socialize, and engage in some hot and heavy action without swiping left or right. However, remember that these venues can differ in terms of vibe, patrons, and rules, so it's a good idea to be informed before you dive in.
Gay saunas, sex clubs, and cruising have long been popular ways for queer men to meet and engage in sexual activity, particularly in countries where same-sex activity is not widely accepted or may even be illegal. In these places, gay saunas and cruising clubs provide a safe and discreet environment for queer men to explore their sexuality and connect with like-minded individuals.
Despite the rise of gay dating apps, many queer men still prefer the anonymity and physical connection that can be found in these spaces – so somewhat counter-intuitively, you might have a hotter experience here than you would at home.
We recommend checking out our guide to cruising for first-timers before you get started, which should give you the lowdown, and always practice safe sex. Keep in mind that local laws and customs regarding gay venues and sexual activity should be respected at all times. With a bit of forethought and an open mind, visiting gay saunas and cruising clubs can be a thrilling and steamy part of your gay Bursa adventure.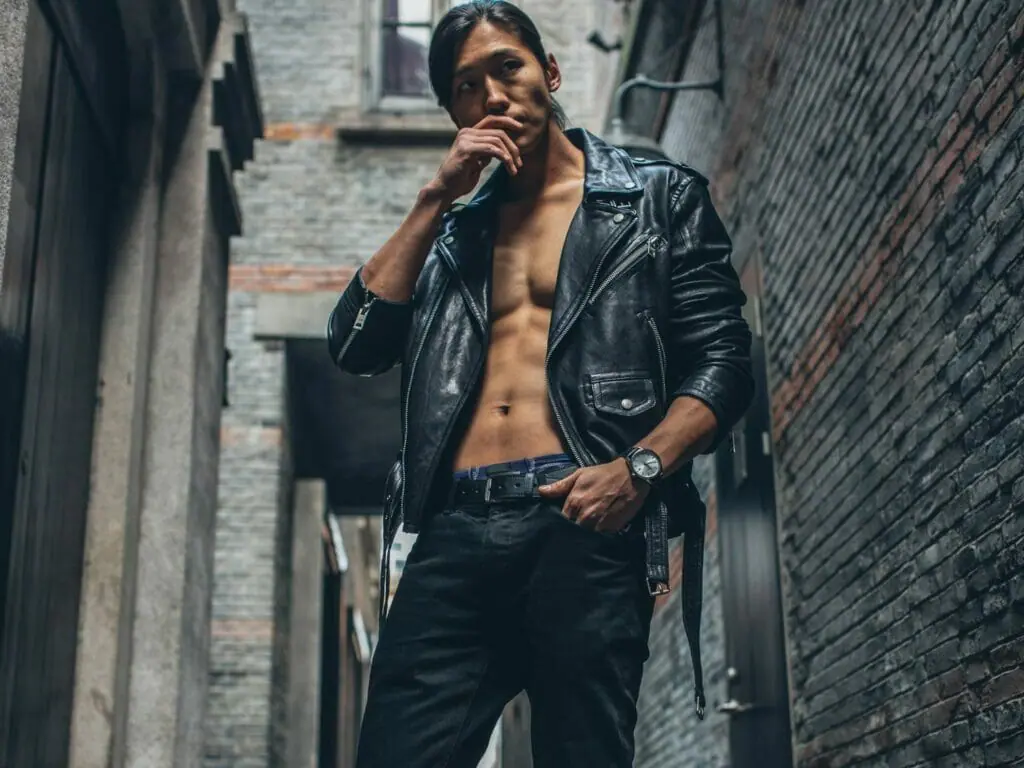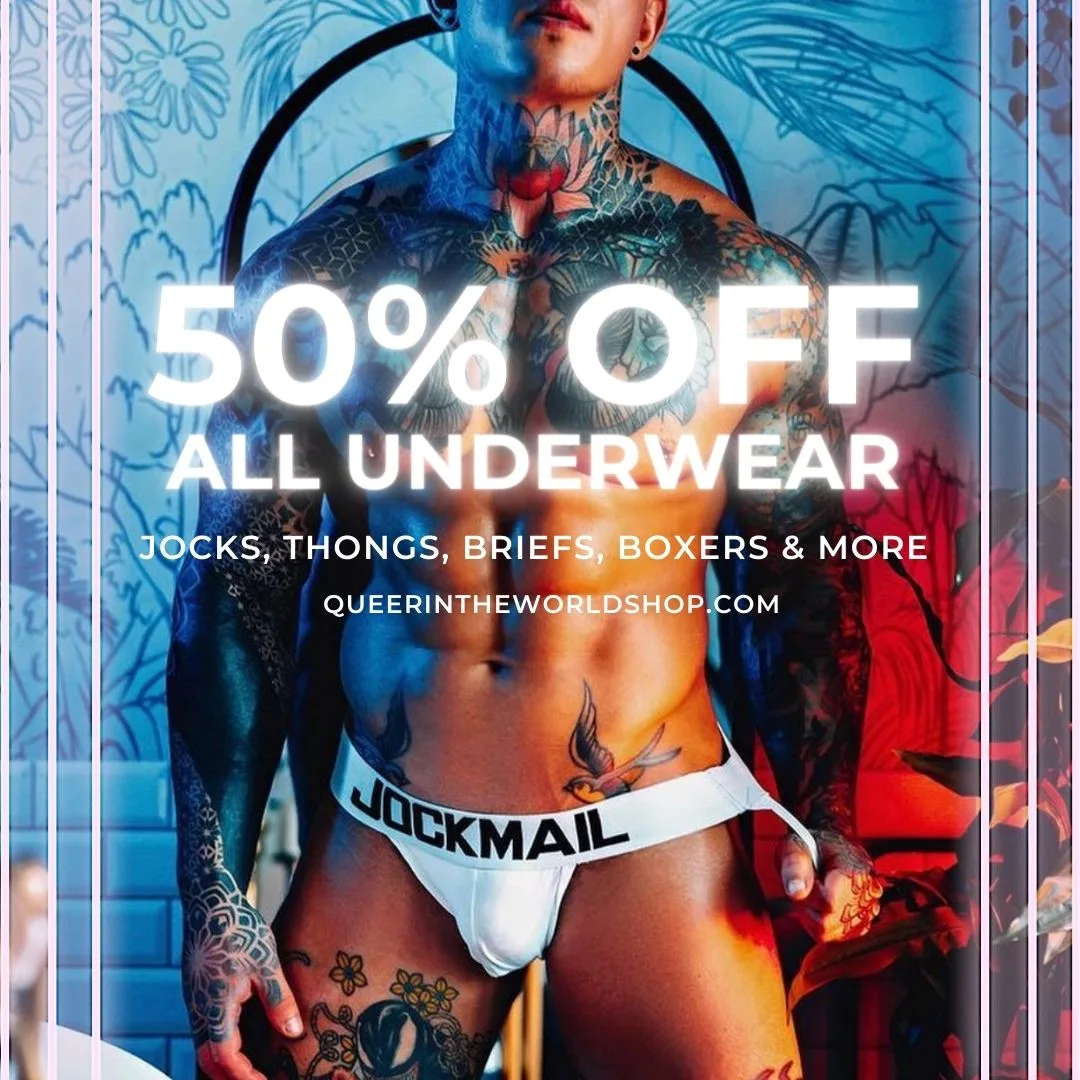 Gay Map Of Bursa
Finding it hard to envisage where everything is in Bursa? Hopefully, this queer-centric map helps where we have marked all the bars, clubs, parties, hotels, saunas, massages, and more will help you stay in the spot best suited to you!