Once the Incan capital, Cuzco today in Peru is an entirely different place from what the Spanish missionaries in the 15th century would have seen when they arrived in South America. Today you will find a gorgeous city housing a highly conservative culture. However, they still have a growing queer scene that makes it not feel too foreign for a gay tourist, seen in their celebration of pride every year in June.
However, do not expect massive festivals all year round as the local queer people prefer to keep largely to themselves with small gatherings and stick to the well-known gay-friendly establishments. It's always a good idea to contact the local gay scene before you travel to get a rundown of the best places to visit so you don't get too lost trying to find them!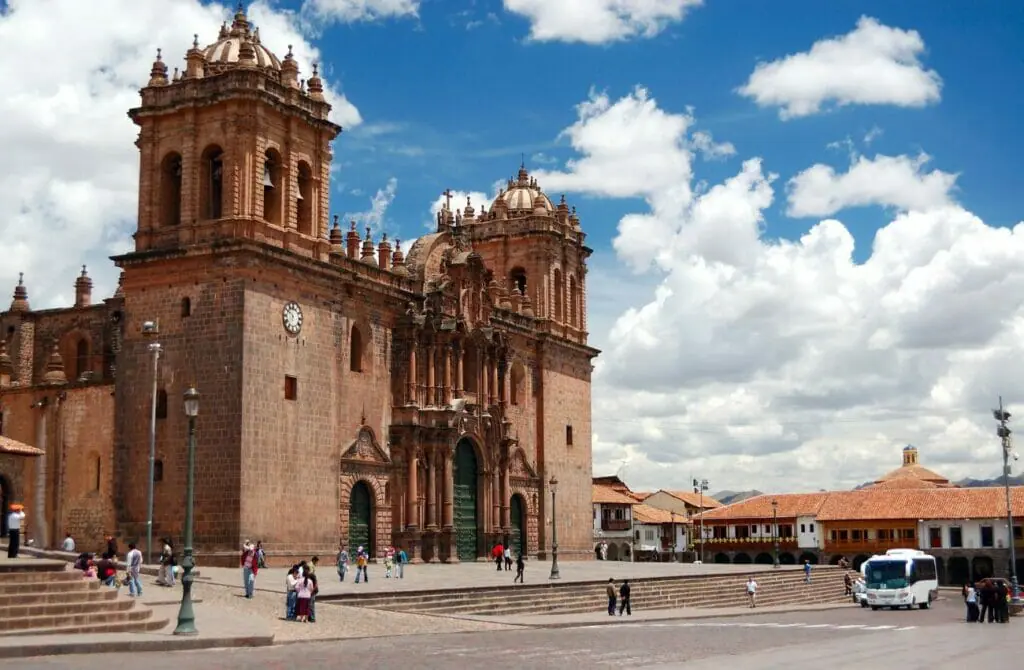 Cuzco is Peru's number one tourist destination—for a good reason! Outside of their growing gay scene, she has a rich history and culture attractive to those wanting to experience the brilliance of South America. Their most famous attraction, above anything else, is the Sacred Valley and the Inca Trail to Machu Picchu. Despite its big personality, it is a small city and not known for its party atmosphere, so expect a more laidback nightlife and holiday.
They also have an iconic rainbow flag, so avoid being tricked into thinking it is a pride one! This city flag represents their ancient Incan history that goes back several thousands of years, one of which the locals are proud of! They are super friendly and love sharing their little slice of the world with millions of visitors annually.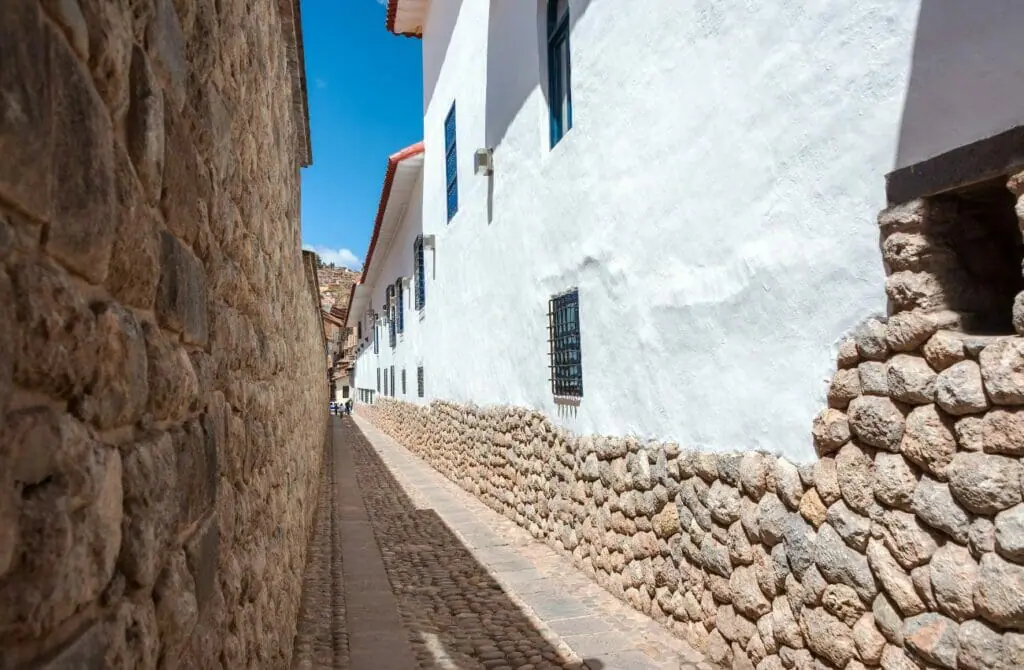 Attractions in Gay Cuzco, Peru
Honey, welcome to Gay Cuzco! Now, let's spill the tea – this city may not be the most welcoming to our rainbow community, but don't let that dim your sparkle! There are still many fabulous things to see and do here, no matter who you love.
As passionate travelers and members of the LGBTQ+ community, we believe that queer travel is about having fun and exploring new places, promoting cultural understanding, and spreading pride. Through travel, we can learn about different cultures, histories, and perspectives and share our own experiences and identities with others.
We can also support LGBTQ+ businesses and organizations and work together to create a safer and more accepting world for all members of our rainbow family.
Unfortunately, homophobia and discrimination still exist in many parts of the world, and it is important to be mindful of the laws, customs, and attitudes of the places we visit. But by being visible and proud and by supporting local LGBTQ+ communities and allies, we can help to change hearts and minds and make a positive impact wherever we go.
So let's keep exploring, learning, and sharing, and continue to work towards a future where all travelers can feel safe and celebrated, no matter where they are.
Check out the iconic landmarks and attractions, darling. Visit those historical monuments, museums, and art galleries like the true cultural connoisseur you are. And, of course, let's not forget about the architecture, parks, and gardens. Trust us, the local cuisine will leave you gagging, and the markets are to die for. And, girl, let's not even start on the cultural events like festivals, concerts, and shows – they are simply sickening!
Now, while we are out and proud queens, we must keep it down-low when we hit the streets, sis. Sadly, this city may not be as welcoming to us as we'd like. But no worries, we'll just have to slay discreetly, okay? Let's show these locals how to live our best lives, honey!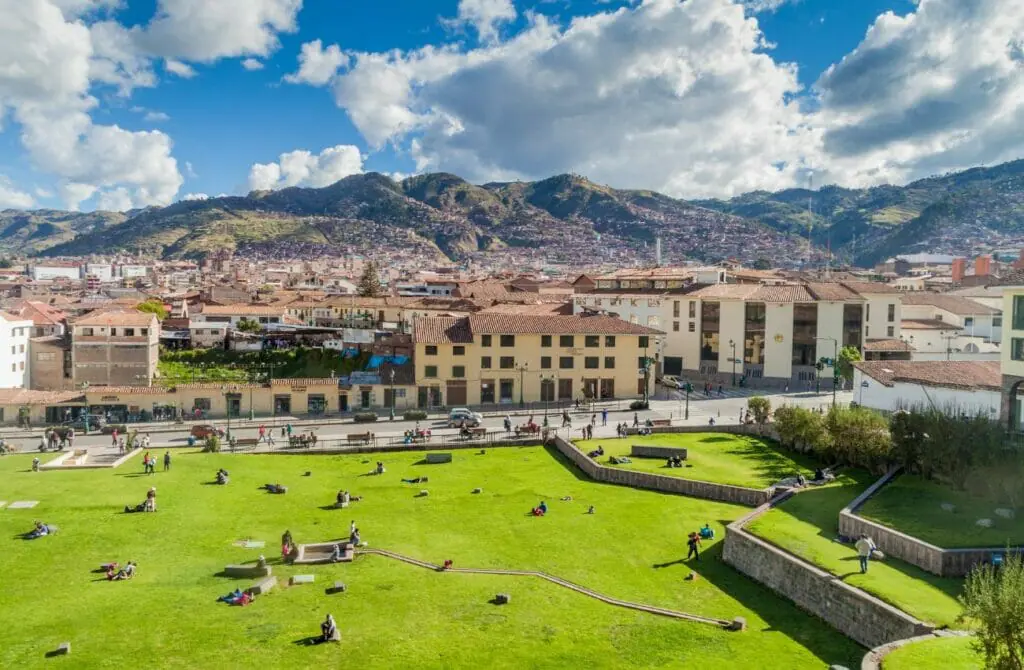 The best way to hit all the top city-wide attractions in Cuzco is to take a city-wide tour with an expert tour guide to take the hassle out of getting from place to place. This tour lets you see amazing things such as Cuzco Cathedral, Qorikancha, and Q'enqo, with so much more to uncover as you peel back the layers of history and see what makes this city fantastic.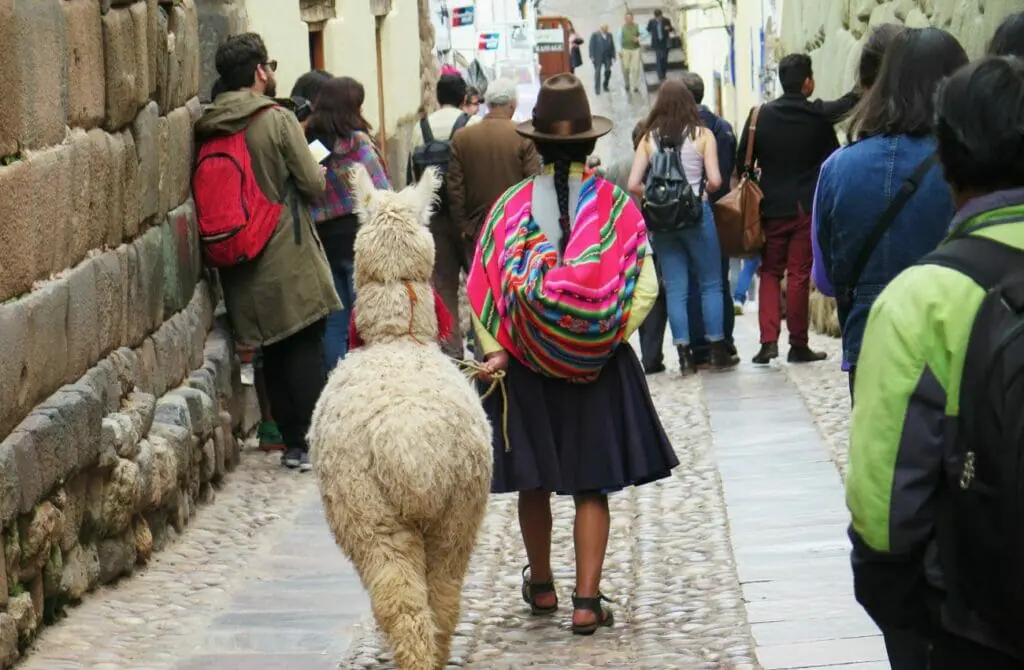 Those curious about religion in the Incan Empire may find the archaeological site Tambomachay an interesting adventure out of town to see waterfalls and channels dating to the time of the height of the empirical rule.
Waterways would have been essential travel networks to link to remote parts of their territories. However, here they served a different function which might have been religious, although its exact purpose has been lost to time. You can see their fountains and imagine how impressive this site would have been in its heyday.
Rainbow Mountain (Vinicunca) Tour from Cuzco
Take an excursion into the Peruvian Andes to see Mt. Vinicunca, the so-called Rainbow Mountain, one of the most remarkable rocky peaks you'll ever see. Experience up-close the amazing stratigraphic layers of pink through blue, and with a guide, it makes it all the more special. You will learn about the geological processes that led to this marvel, and we can all agree that a rainbow mountain is a must if you want to say that your trip was indeed a little gay!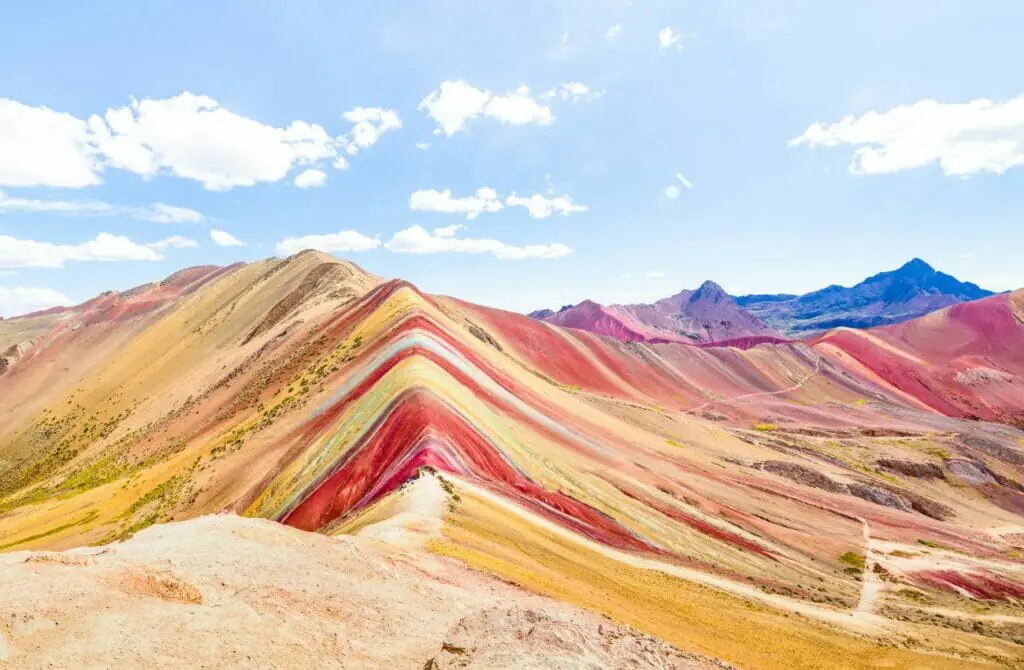 On the outskirts of Cuzco is the ancient citadel of Saqsaywaman, which was the former capital of the Incan Empire at the time of European contact. You can still see a lot of the site today, sprawling across a vast area in the form of stone city walls, foundations for former houses and other structures. At one stage, you can explore the ruins and imagine how magnificent this city would have been, in its heyday, a commanding empire.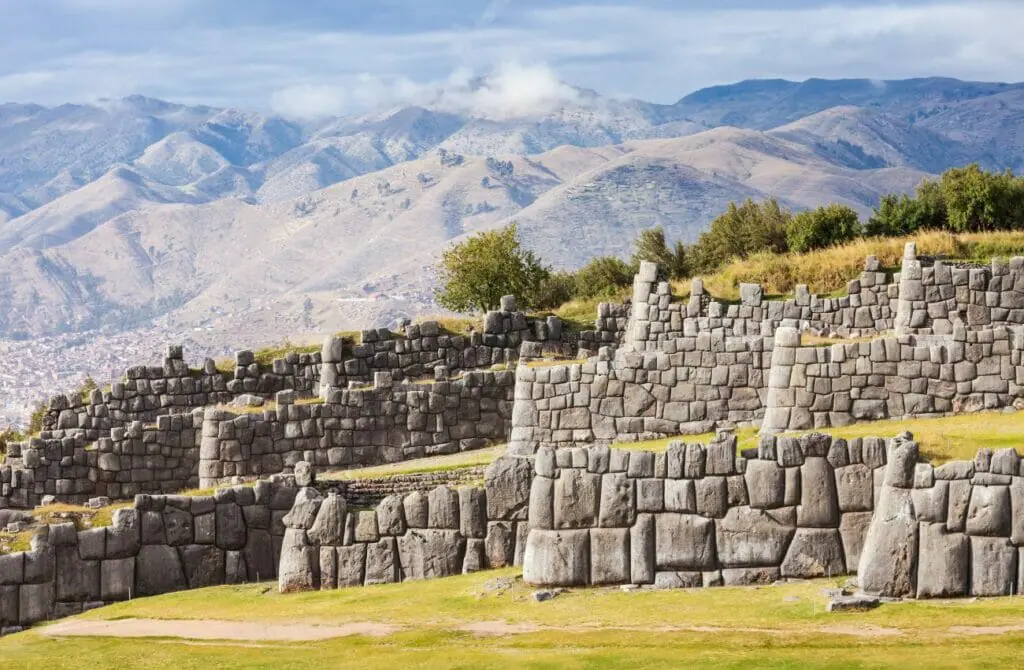 Built in 1654, The Cuzco Cathedral is one of the oldest surviving colonial-era structures from when the Spanish conquest of Peru was in full swing. It may stand as a symbol of imperialism to some, but outside the questionable history of missionaries, it is an iconic landmark in the city's historic district.
It is a striking church built in a mixture of the Renaissance, Baroque and Gothic styles, with frescos and towering columns as interior decorations. It is a highlight of the religious scene in the city.
The Sacred Valley is an essential part of the Cuzco experience in Peru because it is not only a natural beauty, but it contains countless ruins that are part of telling the history of the region and country. This is because here you will find Machu Picchu and Spanish colonial villages spread across the fertile farmlands, once key grounds for feeding an empire.
Pisac is one of these villages where you can experience traditional housing, get insight into early Spanish conquest, and attend a market. Rural Peru is almost like a different world from what you find in the cities, stepping back into simpler times.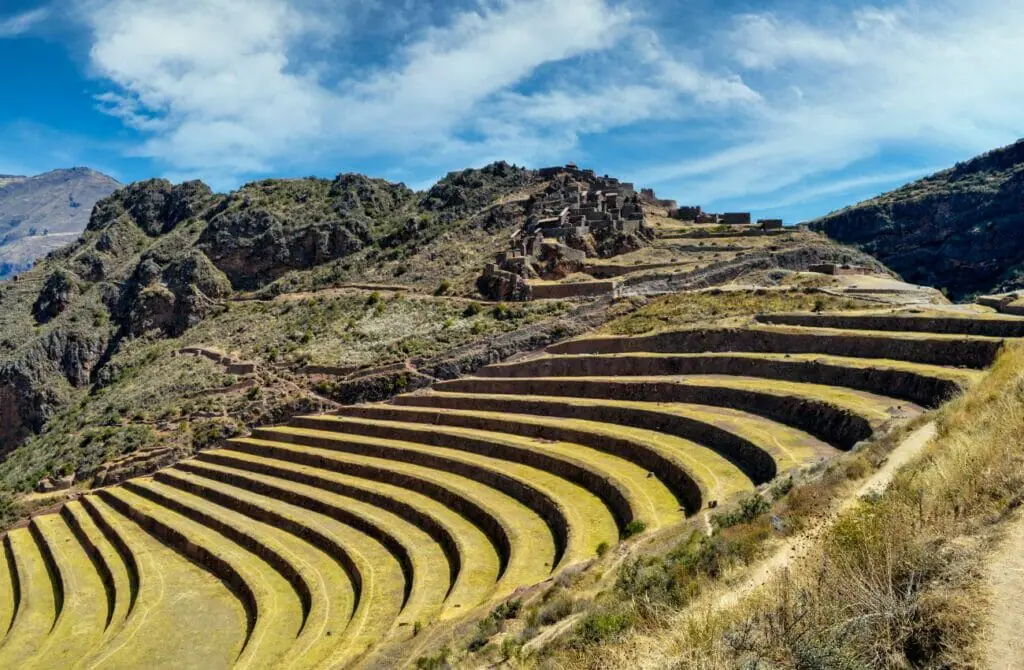 The best way to experience the local cuisine that comes straight from the locals and give back to local crafters with an authentic and personal experience is the San Pedro Central Market in the heart of Cuzco. Here you can get groceries, try delicious snacks and traditional food, upgrade your wardrobe with handmade clothes and get some essential tourist trinkets of your time in the city.
Without a doubt, Machu Picchu is the most famous Peruvian archaeological site and the number one tourist destination that brings millions to the region every year. Who could blame them? It is a massive imperial residence for Pachachuti built in the 15th century, and despite its expanding and monumental presence, once the Incan Empire fell, it fell into ruin, and the jungle reclaimed it back.
Not until the 19th century did any Europeans see it, and the world came to speak wonders for this lost 'El Dorado' type discovery. You can wander the ruins, taking a day trip or a couple of days to trek up to its summit, and you will be treated to incredible views and history like none other.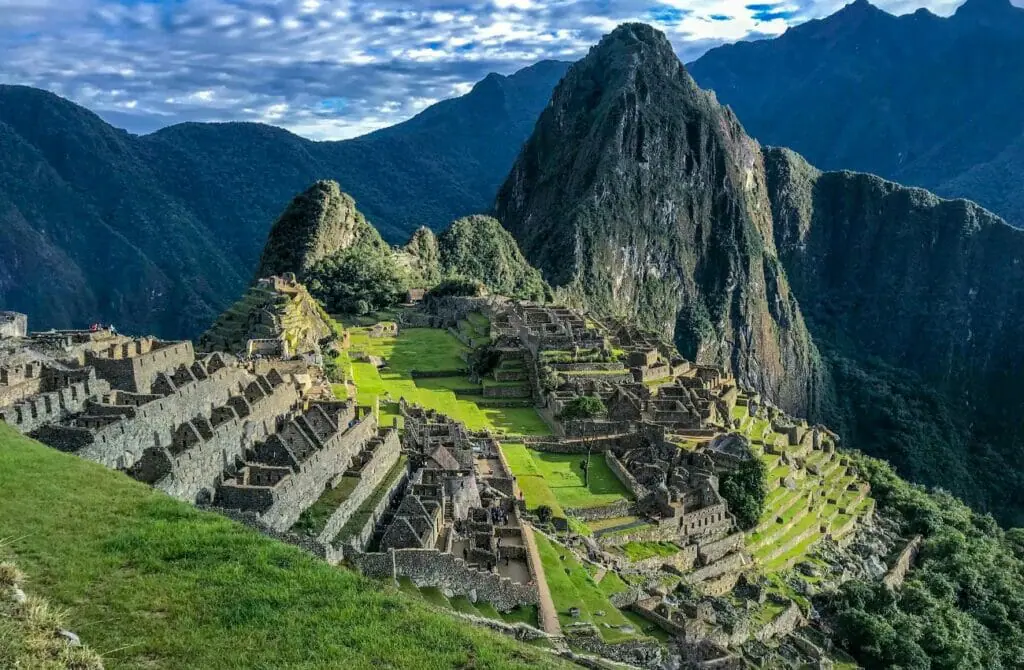 Cuzco Main Square
For a brilliant city experience, Cuzco Main Square welcomes visitors to a site of true beauty with flower gardens and grass and easy walkways leading up to the Spanish colonial buildings that border the square.
You can admire the church and single-storied thatched roofed buildings, with the background of the Andes Mountains framing the whole scene perfectly on a sunny day. In addition, you can find quaint market stalls and have a nice picnic on the lawn if you need a break from the city wanderings.
Experience one of the most important temples in the Incan Empire, which was once completely covered in gold, but now resides as a stone ruin of its former splendor. Even if you cannot see a building decked in gold, you can still admire the structural stone ruins of what remains of this temple.
Built in the 15th century, it was central to religious life until it was knocked down, and a Spanish colonial church was built on top of its remains. You can see an intermixture of cultures and building styles with so much history in one structure.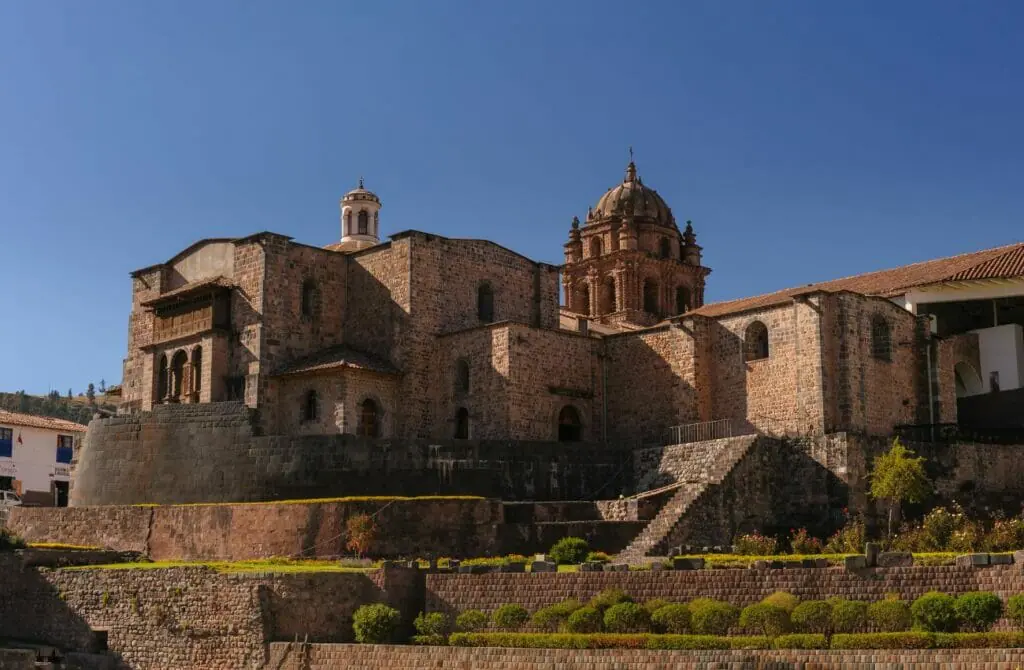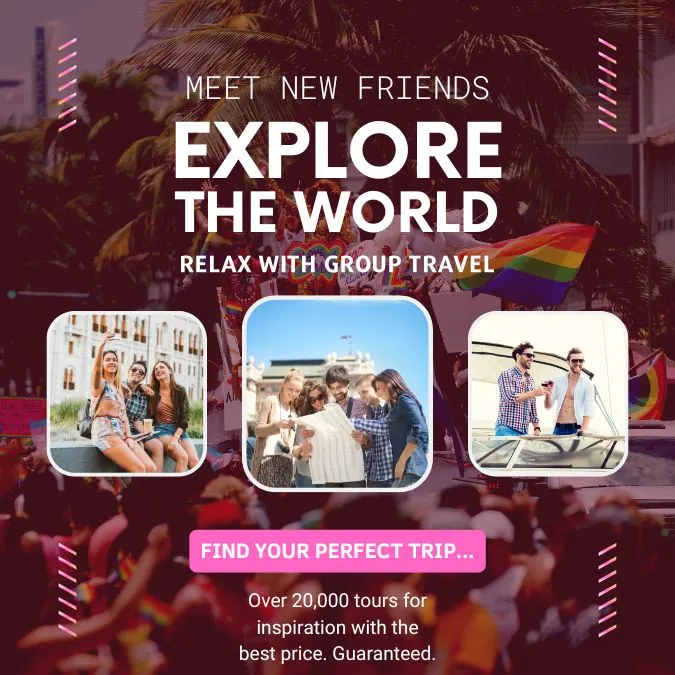 Gay-Friendly & Gay Hotels in Cuzco, Peru
Don't wait another minute to book your stay at one of Cuzco's most fabulously queer-friendly hotels! While many establishments in town might not welcome our rainbow family, these hotels have all pledged to embrace our queer spirit with open arms.
From non-discrimination policies to LGBTQ+ resources and amenities, these hotels go above and beyond to create a safe and inclusive environment for all guests who identify as LGBTQ+. And if you're looking for a place to stay in an area known for being LGBTQ+ friendly, these hotels have got you covered too.
In addition to the locally-owned gay-friendly accommodations in Cuzco, international hotel chains can also be great options for LGBTQ+ travelers. Many chains have implemented policies and training programs to ensure their hotels are welcoming and safe for LGBTQ+ guests. They may also have LGBTQ+ affinity groups within the company, which can help to promote a culture of inclusivity and support for queer travelers.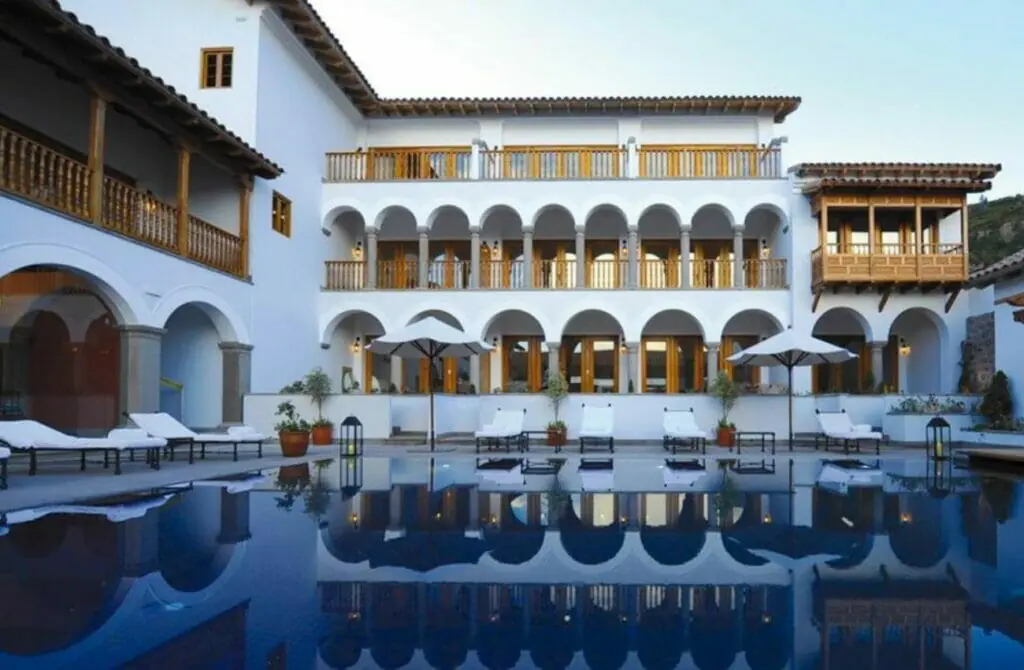 Moreover, international hotel chains are often known for their high-quality amenities and services, which can provide a more luxurious and comfortable stay for LGBTQ+ travelers. With a global presence, these chains can also provide a sense of familiarity and consistency for queer travelers navigating unfamiliar destinations.
Whether you choose a locally-owned gay-friendly accommodation or an international hotel chain, it's important to do your research and choose a place that will make you feel welcome and comfortable during your stay in Cuzco.
So why wait? Book now to experience the comfort, luxury, and acceptance these gay-friendly hotels in Cuzco offer. You'll find the perfect home away from home with options to fit every budget and preference.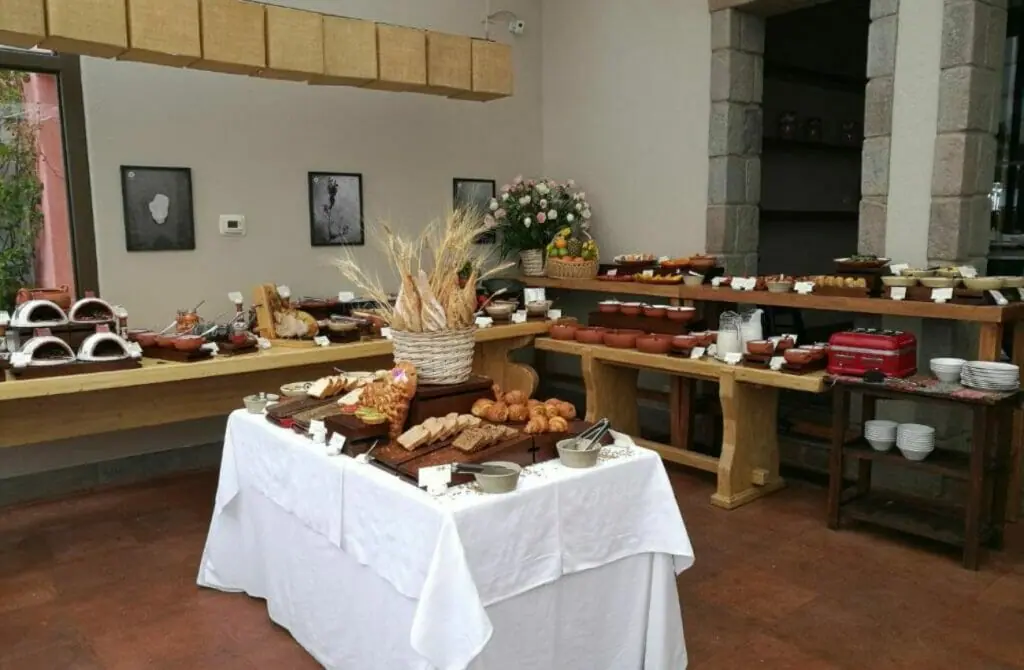 Palacio Nazarenes, A Belmond Hotel, Cuzco ☆☆☆☆☆
For a picturesque five-star getaway in the heart of the historic district of Cuzco, you can get no better deal than with the Palacio Nazarenes. Here you will not just be treated to a classic Peruvian hotel with quaint decor and great services that encourage all their guests to take their holiday as a moment to relax and enjoy the time off to its fullest.
You can do this with their spa massage services, outside swimming pool loungers, and much more! They also have several restaurants and bars that make eating a breeze as you enjoy breakfast, lunch and dinner with classic Peruvian cuisine that is both delicious and of the highest quality. Guests particularly appreciate the dining areas and options for choice, so every day is different!
You also won't feel confined to your room or eating areas as they have plenty of space to stretch out, whether that be doing lengths in their outside pool, wandering around the hotel admiring the views and gardens, picking a book to read from their library, or getting a drink at the bar.
Inside your private quarters, you will encounter spacious, cozy spaces with magnificent views from the second stories overlooking the shared terrace and the central courtyard. The highlight of all these rooms is the fact there is so much variety in the types of rooms, so you can pick one to best suit your needs.
With their most luxurious room, the colonial arch is worth the price for a stay with the little extras put into making your stay exceptional. So, your queer holiday can start the right way in Peru, as you can be the queen or king you have always envisioned inside yourself.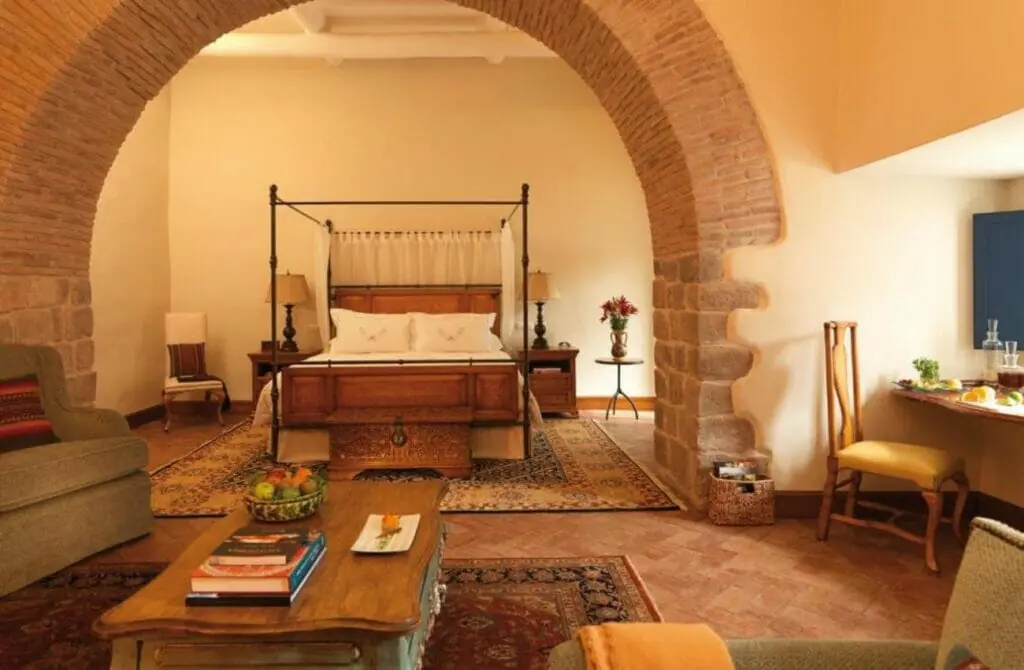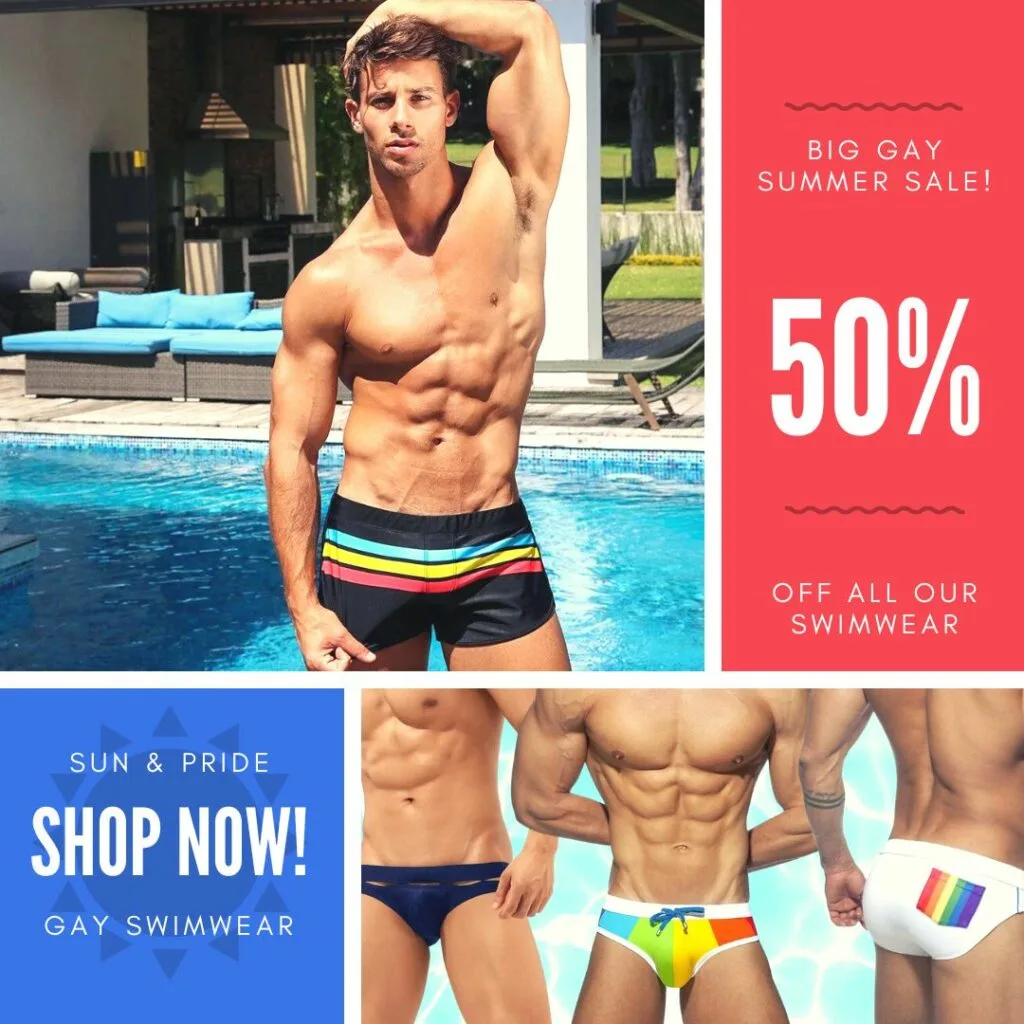 Another exceptional hotel in Cuzco's historic district is the four-star Antigua Casona San Blas, which is fantastic for several reasons. It is not just within walking distance of attractions like Cuzco Cathedral. In addition, you can feel like an absolute Incan ruler with their spa service or the wide variety of bars and restaurants on the grounds, and so many options to never worry about food!
Their outdoor areas allow you to take in the warm summer months with their garden, firepit sitting area, pool, and veggie garden. At the same time, their indoor areas provide great services, including business areas, a gift shop, an art gallery, and even designer shops! However, without a doubt, the highlight is the steam room, the invitation for guests to attend winery events or yoga classes, and of course, the private rooms.
Guest rooms hold many great amenities to make you feel right at home, but the most exceptional highlights are the private balconies, the cozy beds, and the room service, so you need to get out of bed if you partied all night the night before.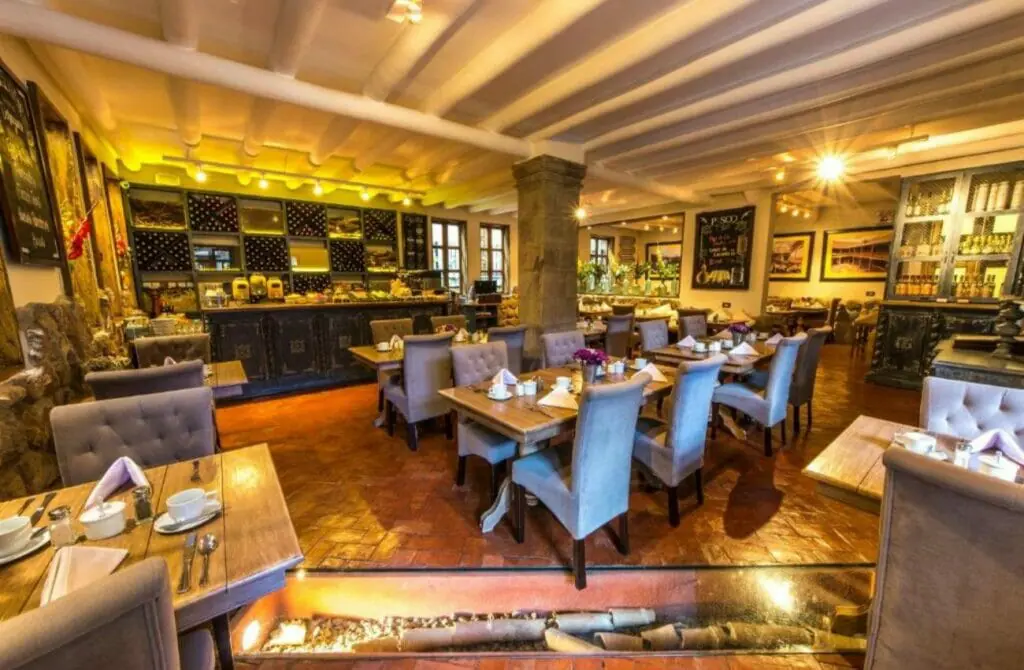 A brilliant four-star hotel in the historic district of Cuzco is Novotel, a fantastic option for those that want an excellent central city location with great extras to make you feel right at home. If you are here on a business trip, they have plenty of space and services to make it a breeze, from meeting rooms to working spaces.
They also give leisure travelers several benefits, making it a gem for all that stay here. You can enjoy their door terrace and garden or take the fun inside and devour a meal at their delicious restaurant while lounging in their dining hall. You can even do the same for breakfast or call-in room service if you want to stay in bed.
Of course, of all these things, Novotel's rooms highlight this whole experience as they are essentially a modern mini apartment in the middle of Cuzco.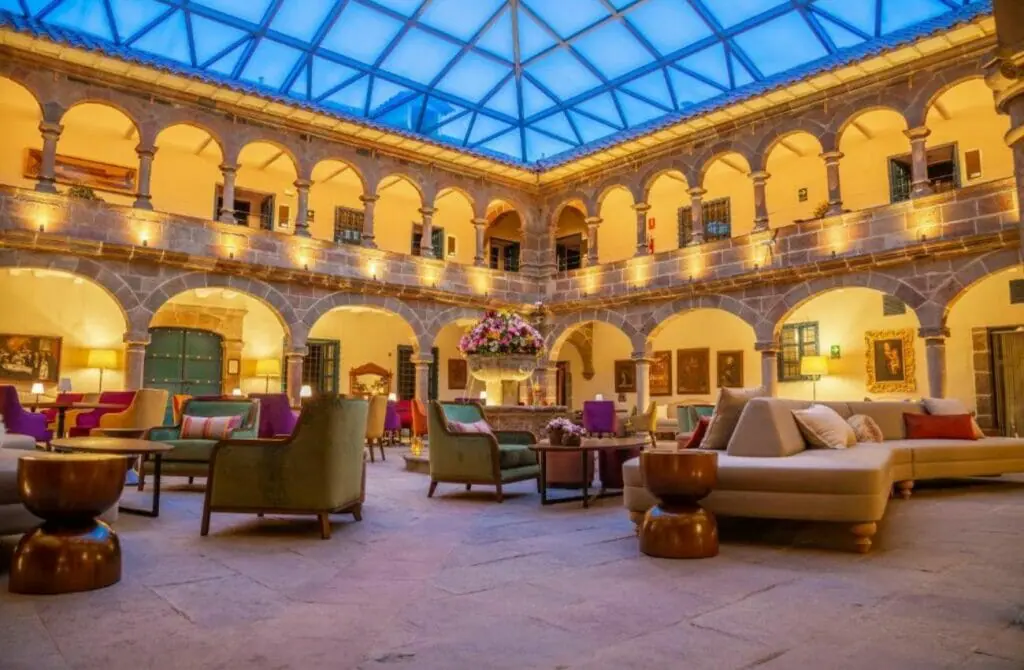 For those after a great basic hotel with exceptional services in Cuzco's heart, the Muru Homely Hotel will make you feel right at home. This three-and-a-half-star hotel has a full spa service, a rooftop terrace, and a restaurant that services complimentary breakfast and a range of other foods throughout the day.
Rooms are also brilliant, with kettle and tea-making facilities and tv for late-night entertainment, along with all the basics a good hotel room can boast. You need not look far to find brilliance at Muru.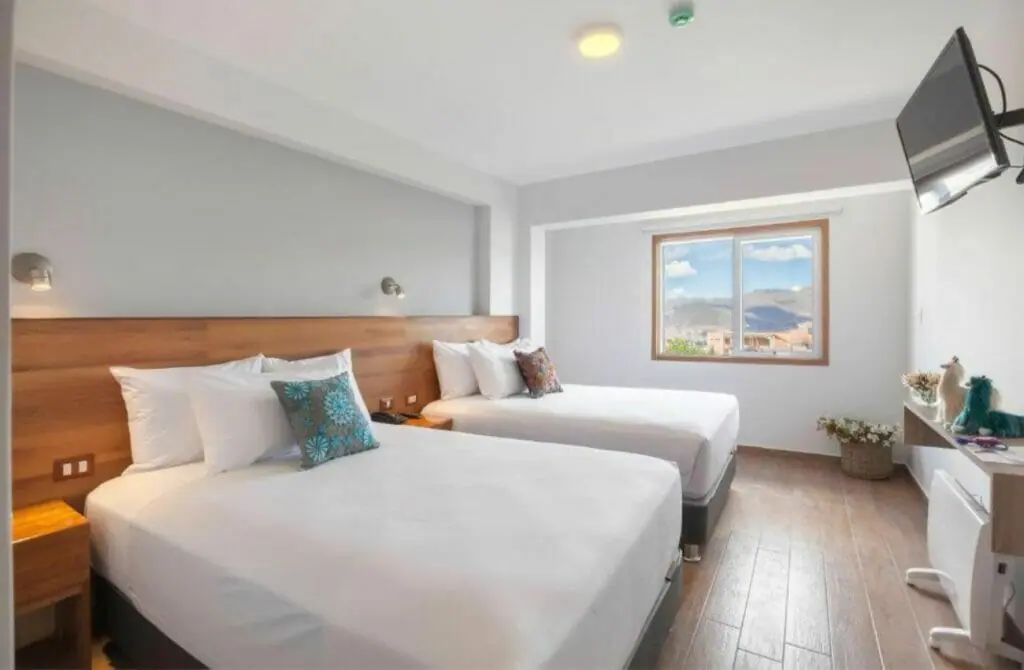 Gay Nightlife in Cuzco, Peru
The gay nightlife in Cuzco is where the gay scene of the city comes to life, with their old gay bar in the city and a host of gay clubs that keep the scene alive. You can experience a little snippet of what gay life is like in Peru and meet some super friendly people. However, it is not just the gay establishments where you will find your people, but the numerous gay-friendly bars and restaurants all over the city.
Exploring the queer nightlife scene in a new city can be one of the most exhilarating experiences while traveling, and Gay Cuzco is certainly no exception. Not only do you have the chance to meet new people and make friends, but you'll also immerse yourself in the local culture and learn more about the LGBTQ+ community.
Whether you prefer to connect with other queer folks in person at a gay bar or club or through a hook-up app, Gay Cuzco has plenty of options to explore. However, it's important to keep in mind that many of the public spaces in the city are not queer-friendly, and it's best to avoid displaying overt signs of queerness in certain areas due to the risk of discrimination or even violence.
So, venture out to experience the vibrant and diverse queer nightlife in Gay Cuzco, but always prioritize your safety and well-being. Take precautions when meeting new people, and be mindful of your surroundings. With a bit of caution and a lot of fun, you're sure to have an unforgettable time in this amazing city.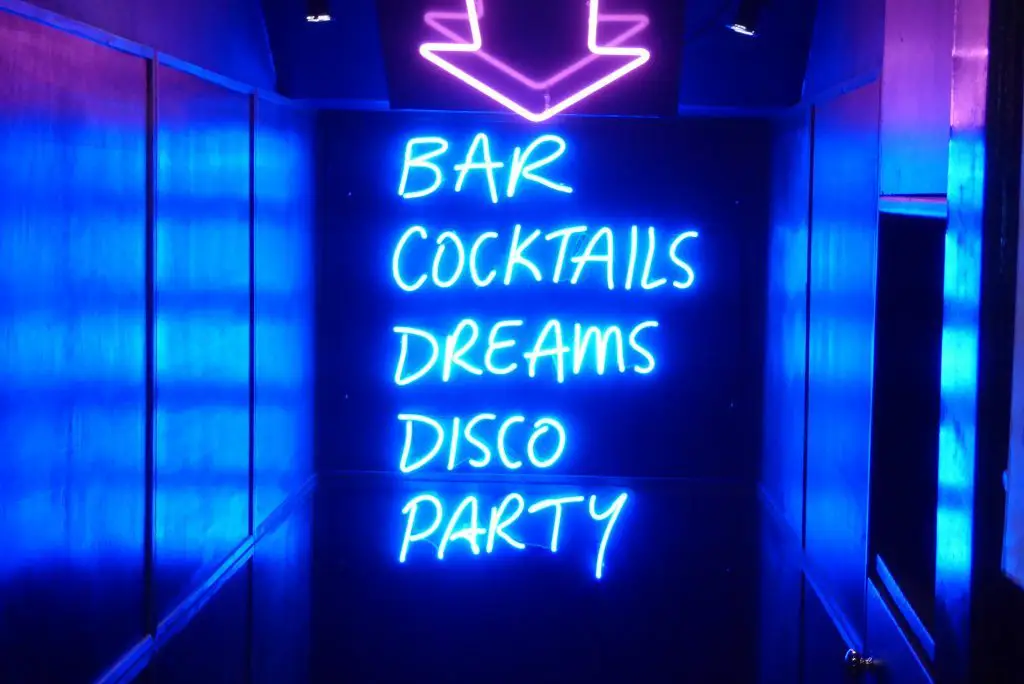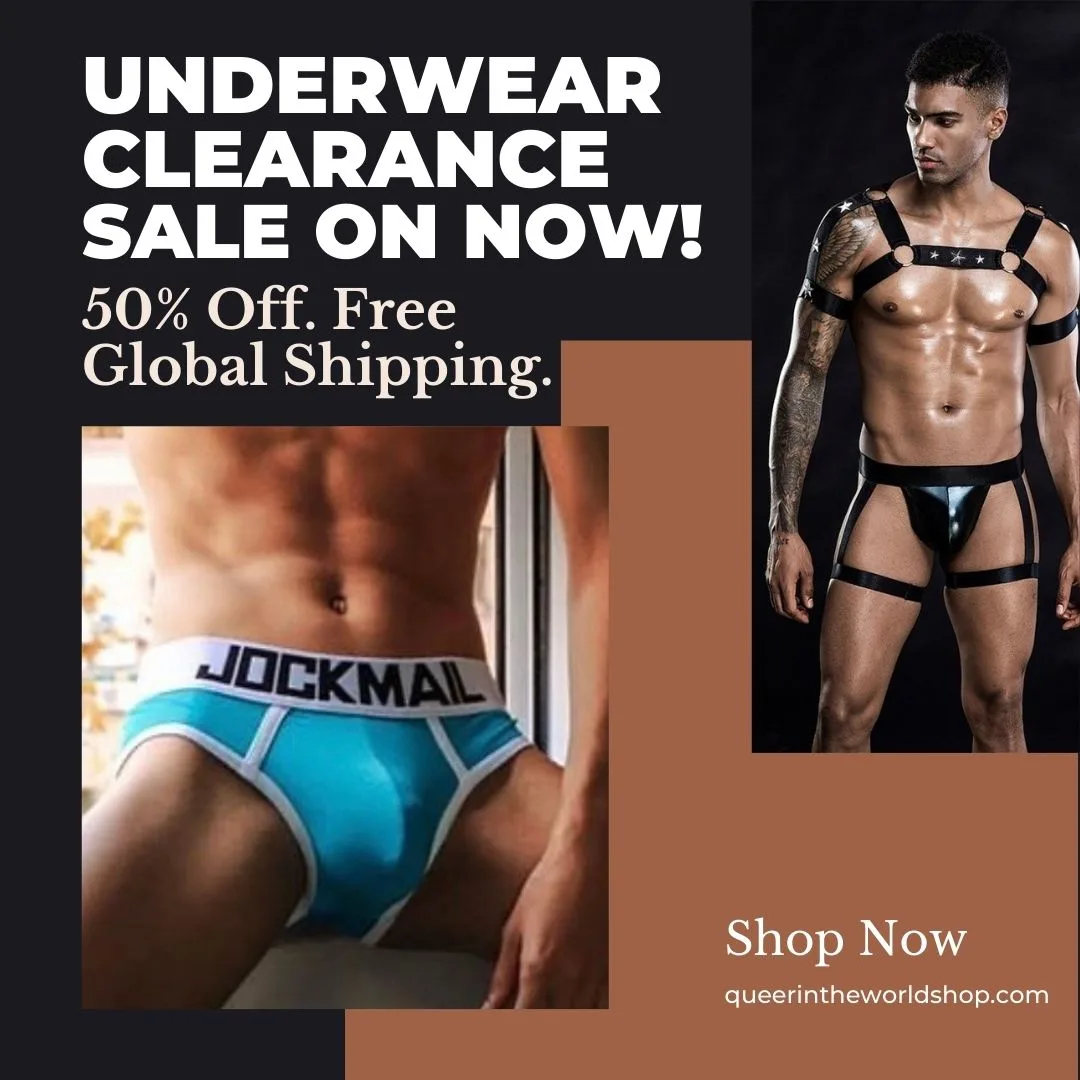 Gay Bars in Cuzco, Peru
Paradise Queen is the number one gay disco in Cuzco, the only gay club in the city with an exclusive gay venue and a party all in one. Patrons love the late-night dance scene feeling right at home on the dance floors of the club, as much as they adore their drinking location and the opportunity to meet fellow gay people in a completely inclusive space.
Gay Parties & Gay Clubs in Cuzco, Peru
Cuzco's gay club is none other than Marcha del Orgullo, a wonderful place to meet well acquainted with the queer scene, and you may even find some fun events to make your gay trip to Peru extra special!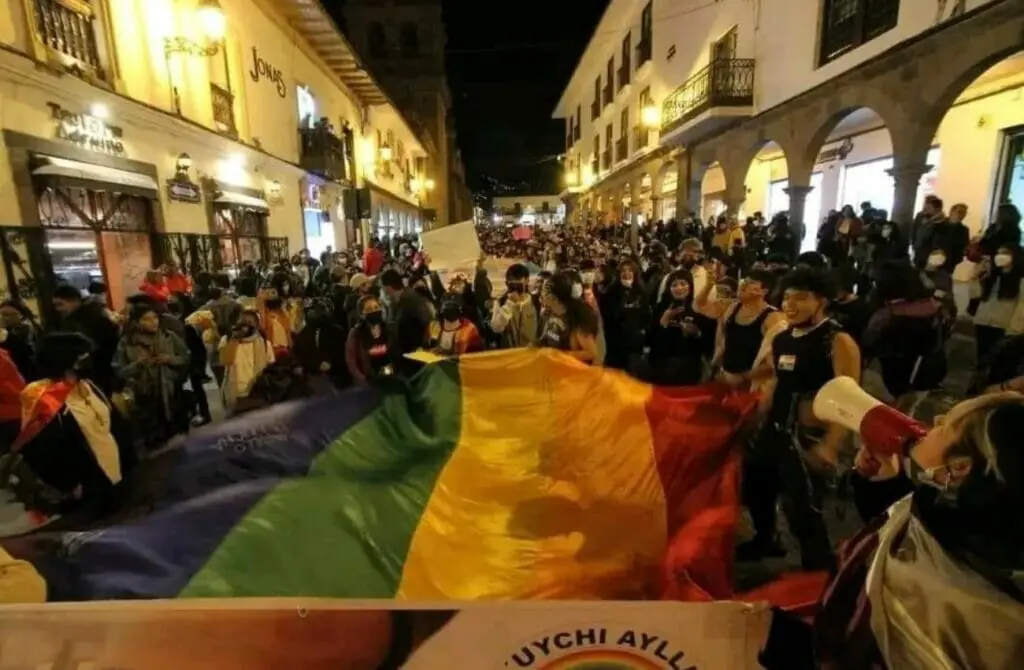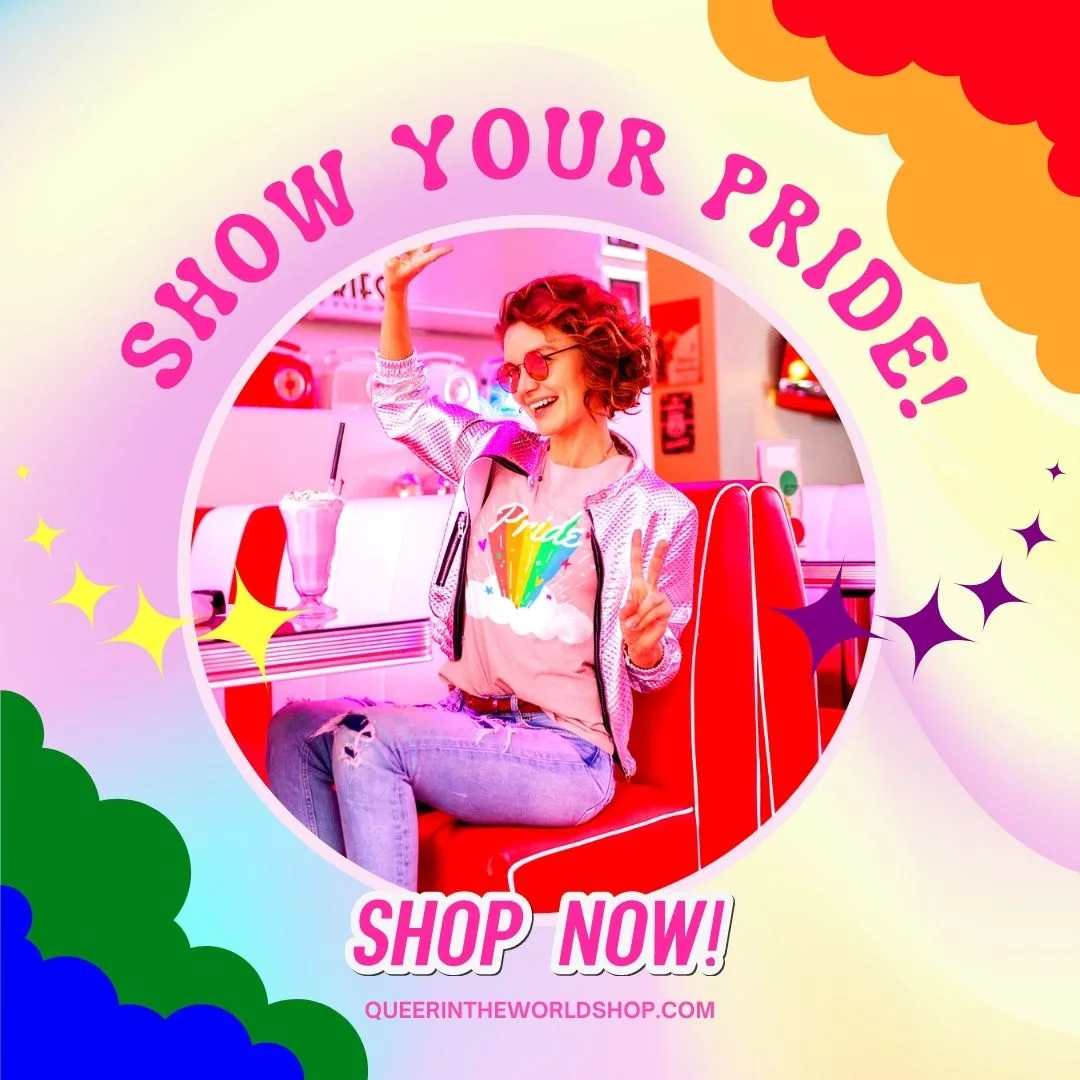 Cuzco Underground Cinema Festival
In Cuzco is the Underground Cinema Festival, an indie movie event celebrating the brilliant stories of many marginalized communities. In their categories, they have awards for best LGBTQ+ features and so much more. So for a great night out, it is worth getting involved in the festival if you are in Cuzco during the festival's duration.
Derechos Humanos Sin Fronteras Cuzco
DHSFC fights for the rights and well-being of the queer community in Cuzco and Peru, bringing together national support networks integral to the growing gay scene in recent years. They have fought against the sterilization of minorities and hosted many events to advocate for their founding goals.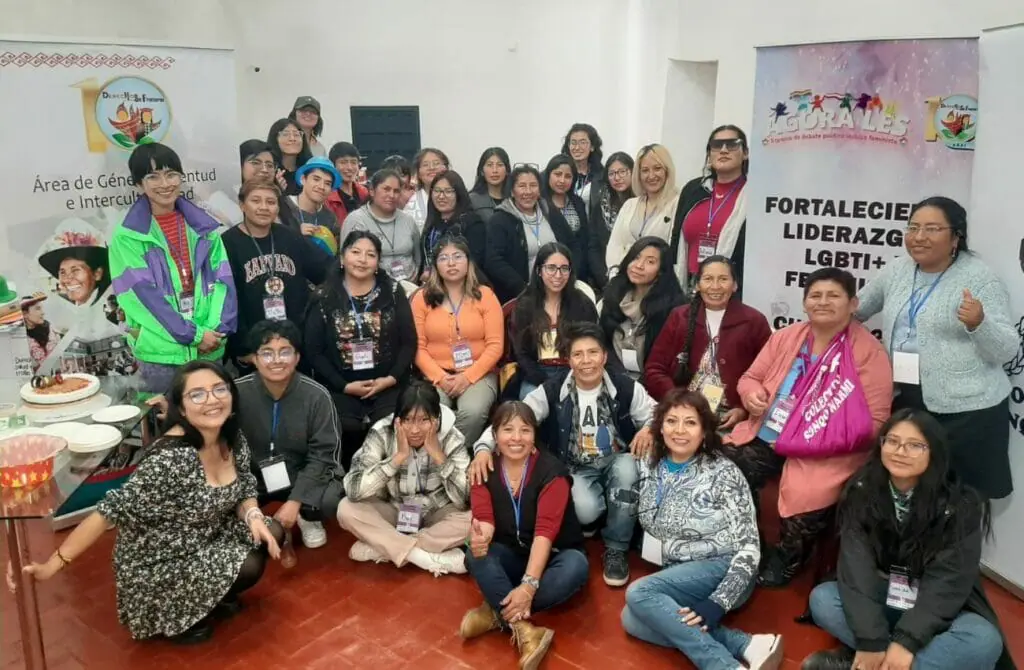 Gay-Friendly Nightlife in Cuzco, Peru
A dining restaurant with exceptional mountain views of the cityscape is the Limbus Resto Bar, favorited as a daytime lounge or a top-notch evening adventure; this is the one place to visit if you want to see the lights come night and have some delicious food. Although their terrace and exceptional view highlight this place, they also have live music and a laid-back, friendly attitude making every visit fun.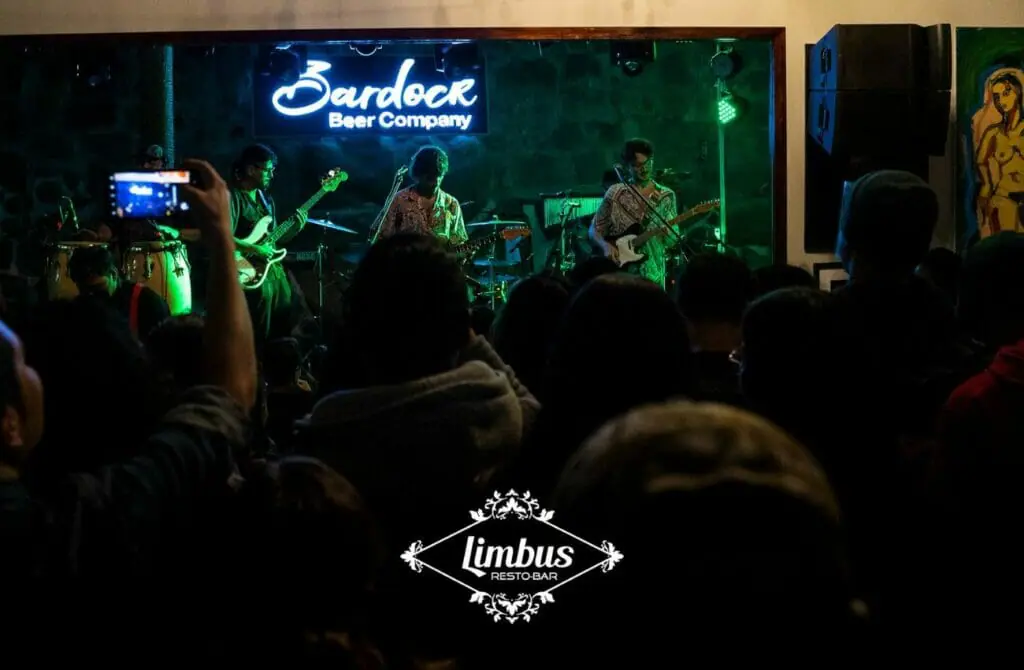 Find the little local Duende in town blasting their magical tune at El Duende in Cuzco. Be prepared for this little spirit of folklore to cast its spell of evocation or a feeling of overwhelming emotion that comes from within as you venture into their embrace to see what this popular bar offers.
This place is an artsy place to hang out where you can appreciate their celebration of the local art scene while serving great drinks, delicious food and an easy atmosphere that makes it a top pick for lounging at night.
One of the funkiest dance nightclubs in town is La Chupiteria, known for its indie attitude to a good night out with exceptional themed parties and its wide range of shots to keep the night quickly well underway! One night you may be partying with the Transformers, and the following night, more standard dance parties, but either way, it is always fun at the Shot Bar!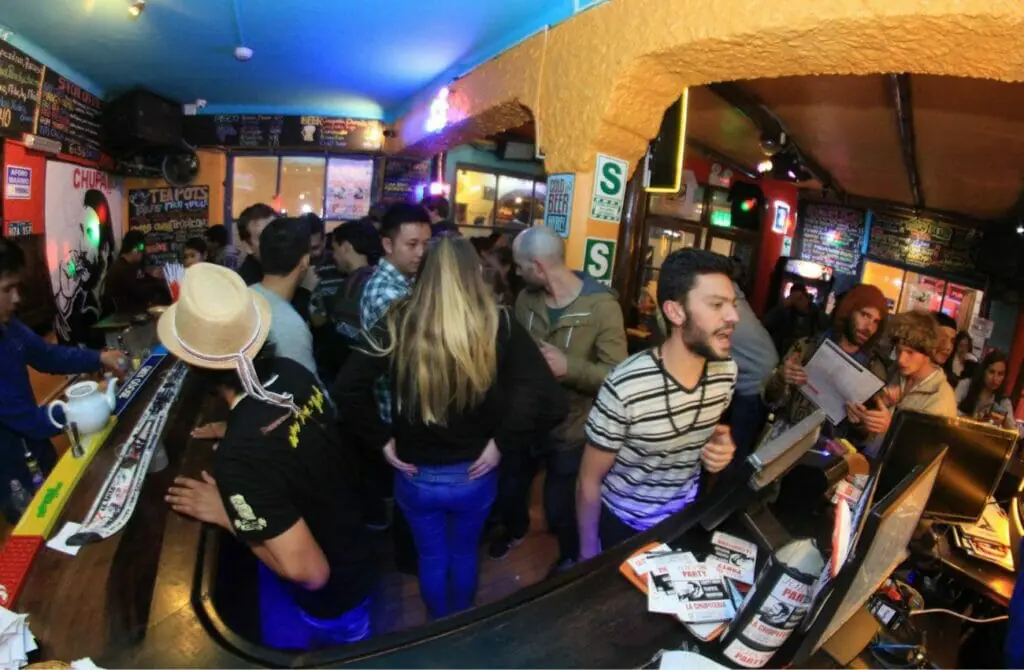 The Ukukus Bar Cultural is a brilliant Latin American music bar with a bright splash of local music and a delicious taste of drinks. Expect cultural performances by local artists as you dine with delicious Peruvian food and drinks. This unique experience will be like none other you will find in Cuzco.
Experience the magic of an actual Peruvian nightclub at Chango Cuzco, where every night is a party with a cultural flair of their country's rich history. You can party late into the night while being entertained by dancers, DJs, singers, and cultural groups, and in this festival palace, this is so much to drink that the night will be liberating.
You can even expect the occasional circus performances, with clowns and acrobats taking the clubbing experience to the next level.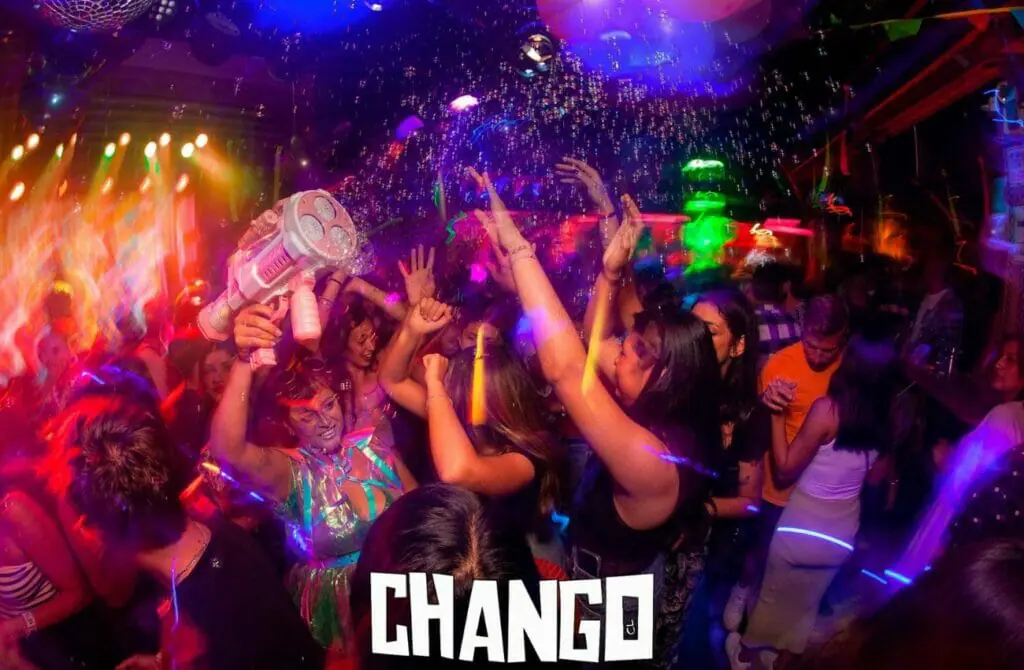 One of the most mythical places in Cuzco is the Mythology nightclub, which is one of the best bars for many reasons. Firstly, it is one of the best places in town to get a drink and go for late-night salsa dance, and you do not need to be particularly good to get the job done! They also offer more private classes in the same arena to learn the basics of classic South American dancing.
Another top nightclub in Cuzco is El Muki which stands out for several reasons because it has a massive bar and dance hall. However, it also provides a second-tier lounging area looking out on the dance floor so you can still enjoy the vibes of the live entertainment without feeling like you have to get into the thick of it.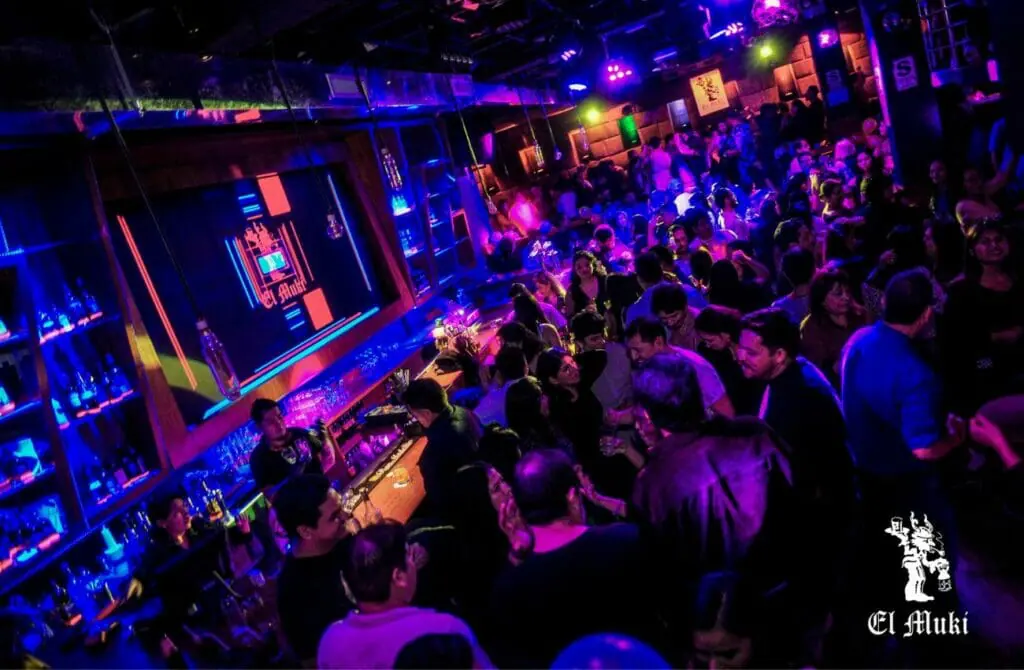 Gay Saunas & Cruising Clubs in Cuzco
When exploring Gay Cuzco, there's more to life than just cocktails and beers. One aspect of the gay scene that many of us queens love is checking out the local gay saunas and cruising clubs.
Granted, Cuzco isn't quite as wild as Amsterdam, Barcelona, or Berlin, but these steamy venues still offer the perfect opportunity to meet new people, socialize, and engage in some hot and heavy action without swiping left or right. However, remember that these venues can differ in terms of vibe, patrons, and rules, so it's a good idea to be informed before you dive in.
Gay saunas, sex clubs, and cruising have long been popular ways for queer men to meet and engage in sexual activity, particularly in countries where same-sex activity is not widely accepted or may even be illegal. In these places, gay saunas and cruising clubs provide a safe and discreet environment for queer men to explore their sexuality and connect with like-minded individuals.
Despite the rise of gay dating apps, many queer men still prefer the anonymity and physical connection that can be found in these spaces – so somewhat counter-intuitively, you might have a hotter experience here than you would at home.
We recommend checking out our guide to cruising for first-timers before you get started, which should give you the lowdown, and always practice safe sex. Keep in mind that local laws and customs regarding gay venues and sexual activity should always be respected. With a bit of forethought and an open mind, visiting gay saunas and cruising clubs can be a thrilling and steamy part of your gay Cuzco adventure.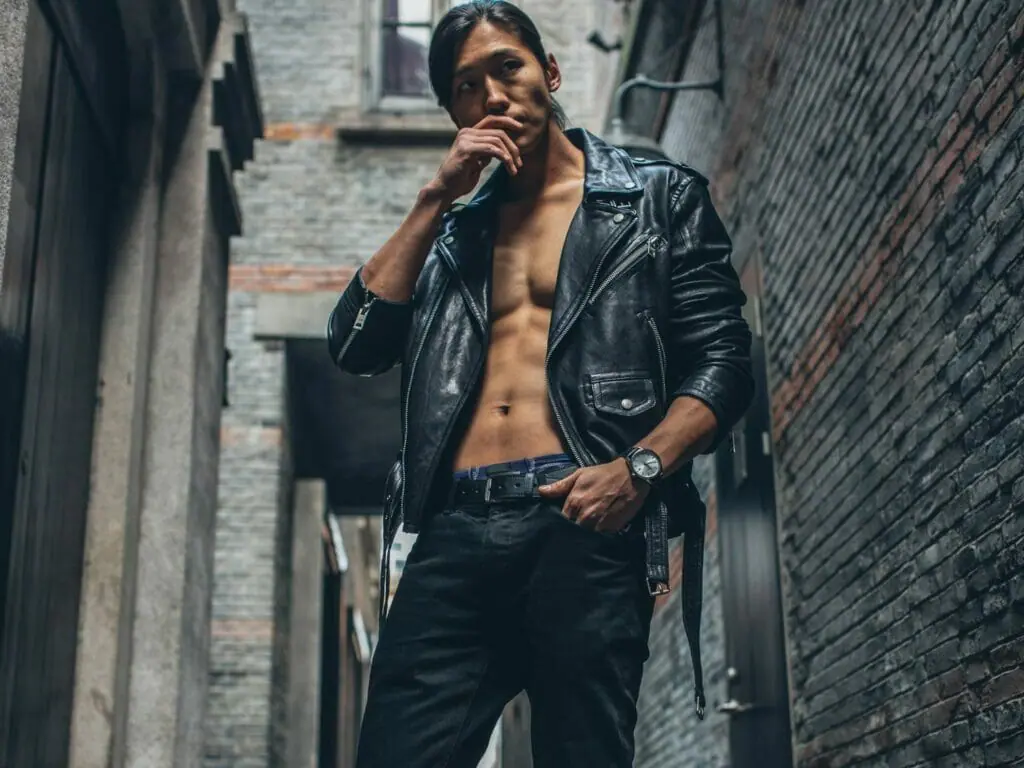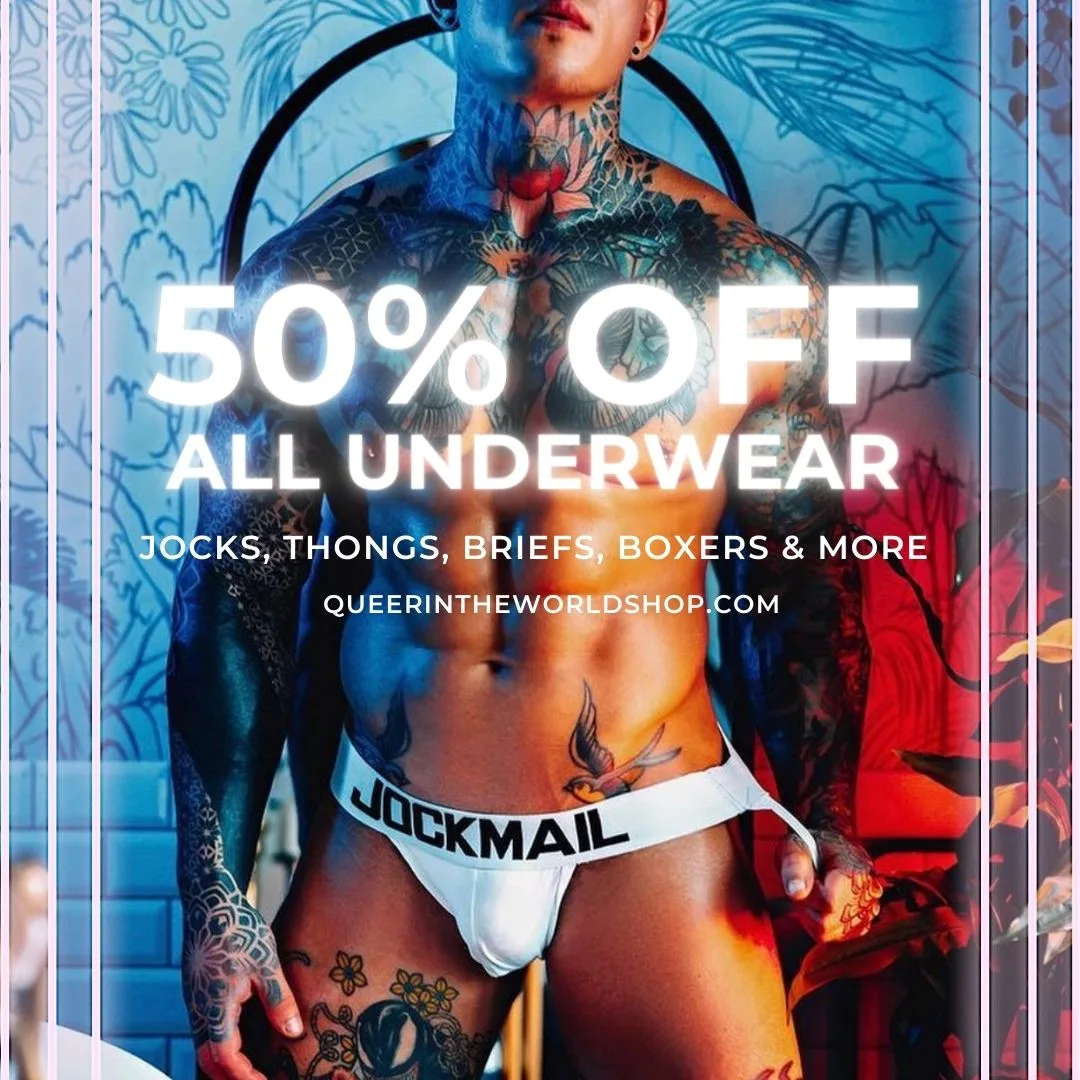 Gay Map Of Cuzco
Finding it hard to envisage where everything is in Cuzco? Hopefully, this queer-centric map helps where we have marked all the bars, clubs, parties, hotels, saunas, massages, and more will help you stay in the spot best suited to you!