Romania has had a complex history regarding LGBTQ+ rights. While homosexuality was decriminalized in 2001, social attitudes and cultural beliefs have proven slow to evolve. In Iasi, the country's fourth-largest city, these struggles are particularly evident.
Iași, Romania, offers a unique travel experience that combines authenticity, tranquility, and a deep connection to the local way of life. This hidden gem invites travelers to immerse themselves in the genuine Romanian culture and embrace the slower pace of life.
Walking through the streets of Iași, you will encounter a sense of community and warmth that is characteristic of the region. From the local markets where farmers proudly display their fresh produce to the small neighborhood cafes where residents gather for conversations, Iași provides an opportunity to witness and participate in the daily rhythms of Romanian life.
One of the most captivating aspects of Iași is its preserved historical charm. The city's architecture reflects a blend of influences, with remnants of medieval, Gothic, and Baroque styles. As you wander through the winding streets, the buildings tell stories of a bygone era and showcase past craftsmanship.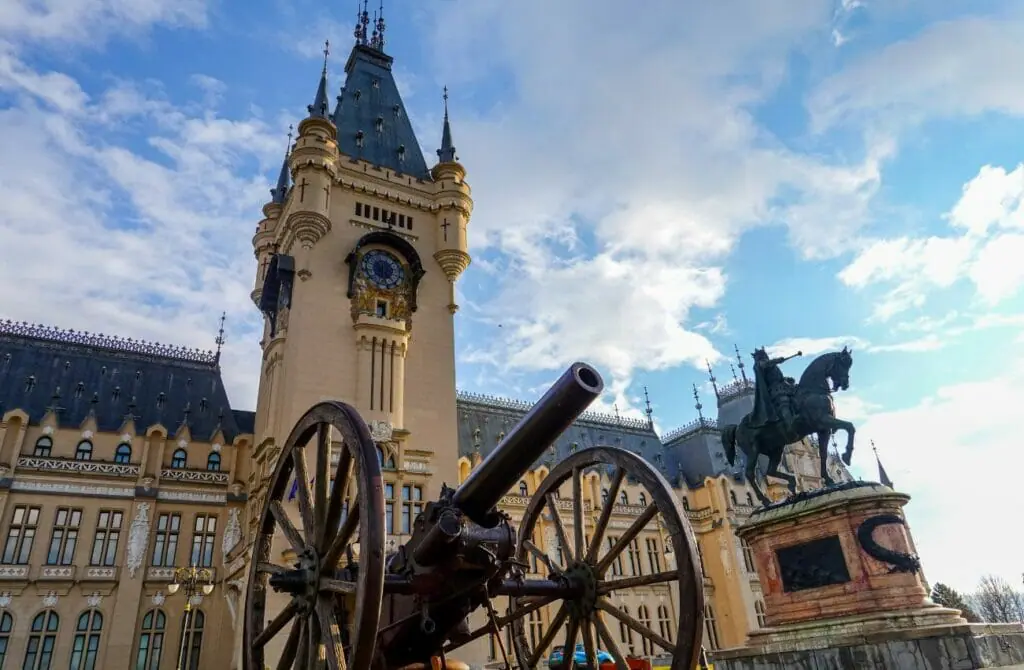 There is a certain beauty in the weathered facades and cobblestone alleyways that transport you to a different time. Iași, with its authentic atmosphere and reverence for tradition, offers a travel experience beyond mere sightseeing, allowing you to truly connect with the essence of Romania and its people.
Despite this city's incredible ambiance, homophobia continues to plague the LGBTQ+ community in gay Iasi. Community members often face discrimination, prejudice, and social stigma in various aspects of their lives. LGBTQ+ individuals in Iasi often feel compelled to hide their sexual orientation or gender identity to avoid negative consequences.
Regrettably, hate crimes against LGBTQ+ individuals persist in Iasi. Physical and verbal assaults and public humiliation continue to be reported, contributing to a climate of fear and insecurity within the community. These incidents not only harm individuals but also create a chilling effect on the community as a whole, making it challenging to foster a sense of belonging and safety.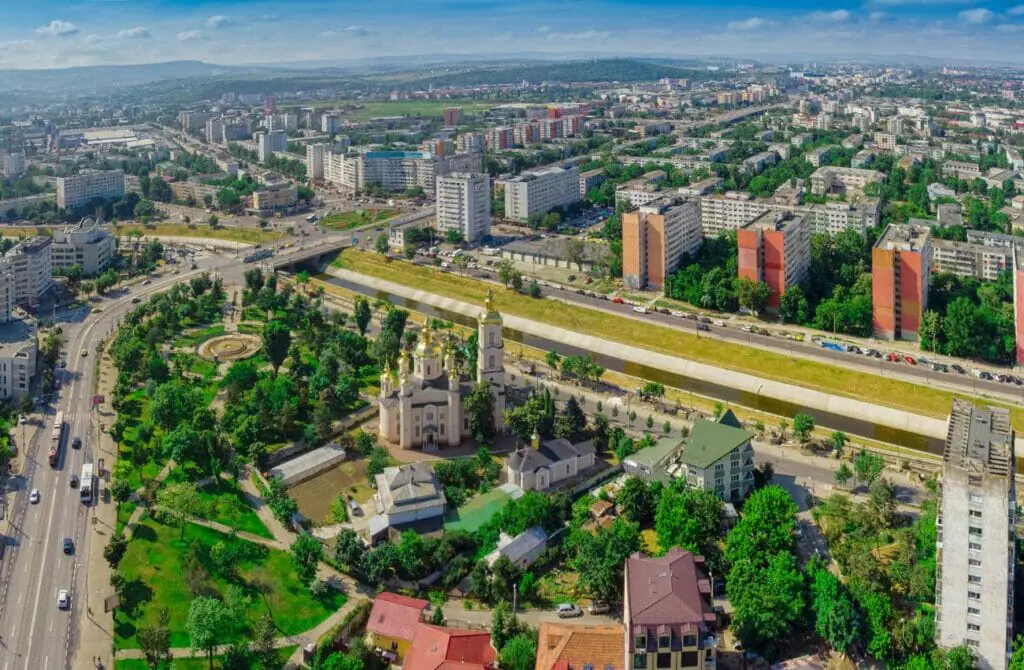 Despite the many challenges, the LGBTQ+ community in Iasi has shown tremendous resilience. Local organizations, support groups, and activists are working tirelessly to combat homophobia and provide support for needy individuals. These groups offer safe spaces, counseling, and advocacy services to raise awareness and educate the broader public about LGBTQ+ issues.
While the legal landscape regarding LGBTQ+ rights may be evolving in Iasi, Romania, it is crucial to acknowledge that there is still a long way to go. The LGBTQ+ community in Iasi continues to face discrimination, prejudice, and social stigma, impacting their education, employment, and overall well-being.
Addressing these challenges requires not only legal reforms but also a shift in societal attitudes, greater inclusivity, and comprehensive education. By promoting empathy, understanding, and acceptance, Iasi can become a place where LGBTQ+ individuals can thrive and live authentically without fear of discrimination or violence.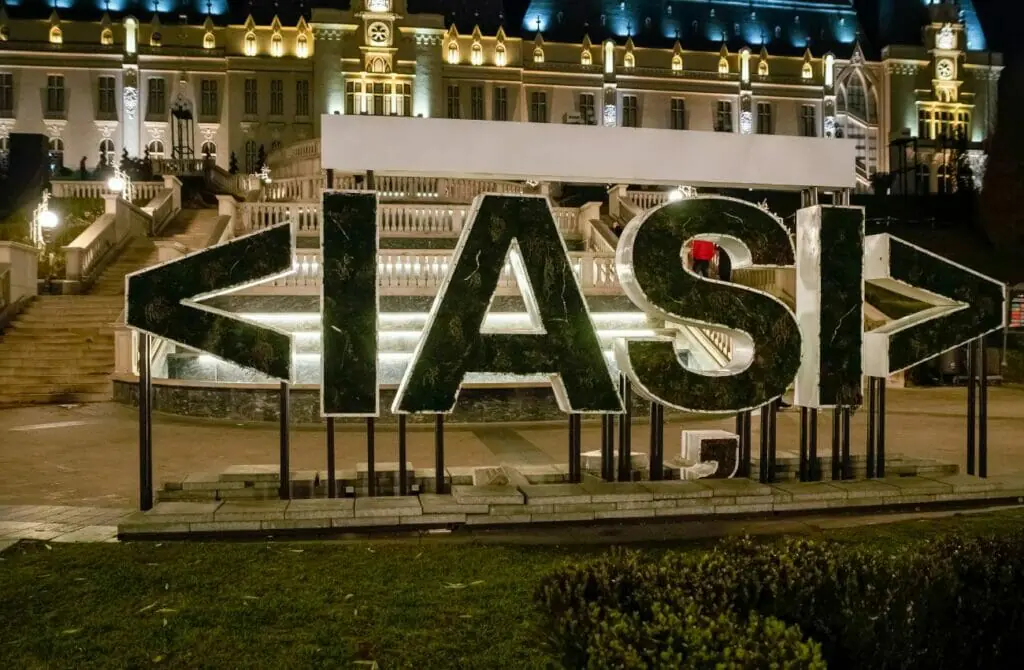 Attractions in Gay Iasi, Romania
Honey, welcome to Gay Iasi! Now, let's spill the tea – this city may not be the most welcoming to our rainbow community, but don't let that dim your sparkle! There are still plenty of fabulous things to see and do here, no matter who you love.
As passionate travelers and members of the LGBTQ+ community, we believe that queer travel is not only about having fun and exploring new places but also about promoting cultural understanding and spreading pride.
Through the journey, we can learn about different cultures, histories, and perspectives and share our experiences and identities with others. We can also support LGBTQ+ businesses and organizations and work together to create a safer and more accepting world for all members of our rainbow family.
Unfortunately, homophobia and discrimination still exist in many parts of the world, and it is important to be mindful of the laws, customs, and attitudes of the places we visit. But by being visible and proud and by supporting local LGBTQ+ communities and allies, we can help to change hearts and minds and make a positive impact wherever we go.
So let's keep exploring, learning, and sharing, and continue to work towards a future where all travelers can feel safe and celebrated, no matter where they are in the world.
Check out the iconic landmarks and attractions, darling. Visit those historical monuments, museums, and art galleries like the true cultural connoisseur you are. And, of course, let's not forget about the architecture, parks, and gardens. Trust us, the local cuisine will leave you gagging, and the markets are to die for. And, girl, let's not even start on the cultural events like festivals, concerts, and shows – they are simply sickening!
Now, while we are out and proud queens, we have to keep it on the down-low when we hit the streets, sis. Sadly, this city may not be as welcoming to us as we'd like. But no worries, we'll just have to slay discreetly, okay? Let's show these locals how to live our best lives, honey!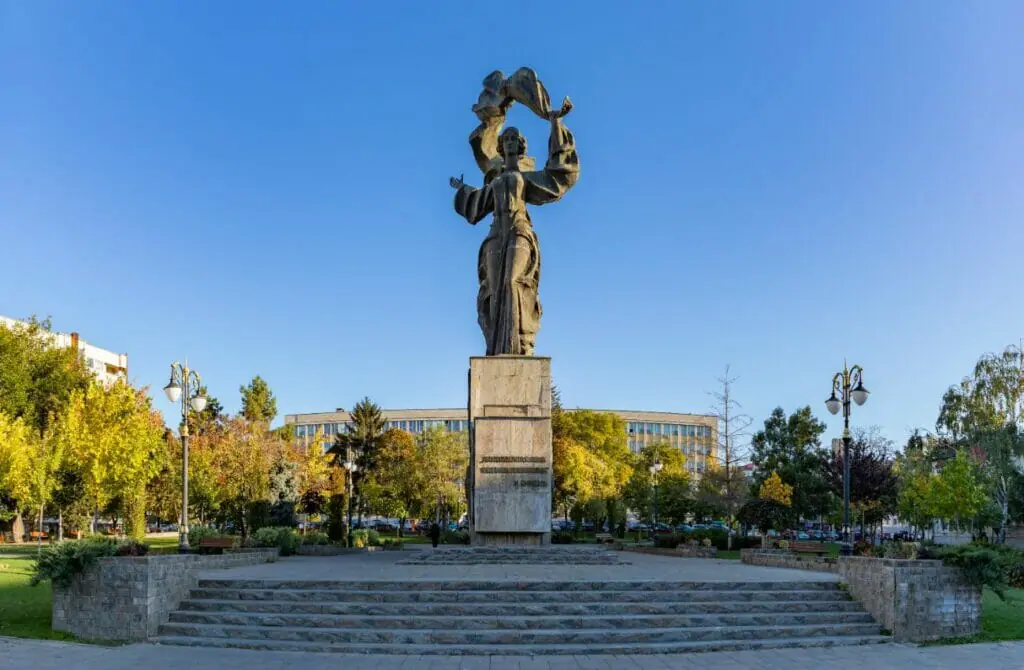 National Union Museum
This remarkable institution pays tribute to the heroes who fought for Romania's independence and shaped its destiny. From influential political figures to passionate activists, the museum celebrates the remarkable contributions of individuals who dedicated their lives to the pursuit of freedom and unity.
Explore meticulously curated exhibits that offer a window into the nation's fight for independence, shedding light on the hardships endured and the milestones achieved. Through immersive displays, personal artifacts, and interactive installations, visitors can connect with the voices of the past, gaining a deeper understanding of Romania's journey toward sovereignty.
Embark on a captivating journey through time as you explore the grandeur of Roznovanu Palace in Iasi, Romania. This architectural masterpiece is a testament to the city's rich history and cultural heritage. With its exquisite design and ornate details, the palace is a feast for the eyes, leaving visitors in awe of its sublime elegance.
Delve into the hidden stories and secrets of Roznovanu Palace, a true treasure trove of history. Step into opulent halls adorned with intricate frescoes, majestic chandeliers, and beautifully crafted furniture. Each room tells a tale of the palace's royal past, inviting visitors to imagine themselves in the footsteps of the aristocracy who once graced these halls.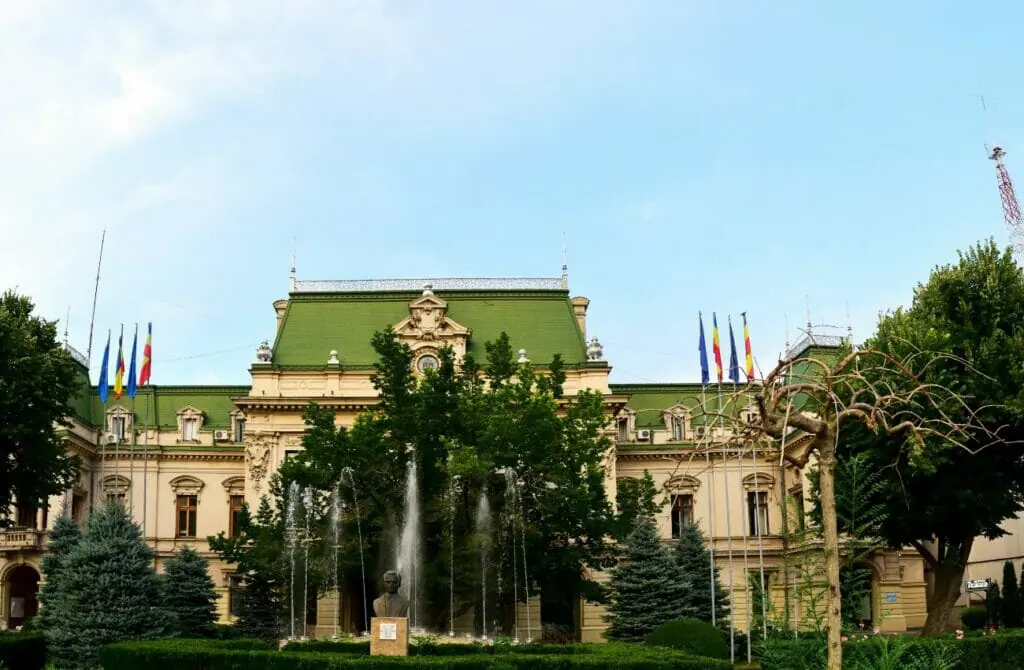 The Lion Obelisk in Iasi
An iconic symbol of strength and courage in Iasi, Romania. Standing tall and proud, this majestic monument pays homage to the brave soldiers who fought valiantly during World War I. The Lion Obelisk stands as a reminder of the sacrifices made by those who defended their homeland, embodying the indomitable spirit of the Romanian people.
The monument serves as a guardian of the past, ensuring that the sacrifices and bravery of Romanian soldiers are never forgotten. Its intricate design and attention to detail reflect the nation's deep respect for its military heritage and the war's profound impact on its identity.
Statues of Voievods
These striking sculptures pay homage to the legendary rulers who shaped the region's destiny. From their commanding presence to the intricate details, the statues of Voievods stand as tangible reminders of the past, preserving the legacy of these influential figures.
With expert craftsmanship and attention to historical accuracy, these monuments capture the essence of these revered leaders. From their regal attire to the determined expressions on their faces, the statues provide a visual narrative of the significant role Voievods played in shaping the culture and history of Iasi.
The Palace of Culture
The Palace of Culture is a testament to architectural brilliance, with its harmonious blend of Neo-Gothic, Neo-Renaissance, and Baroque styles. Every arch, column, and ornate detail showcases the skill and craftsmanship of the artisans who brought this architectural marvel to life.
As you traverse the palace's corridors and admire its opulent interiors, you'll immerse yourself in a world of architectural splendor that exudes a sense of timelessness and majesty.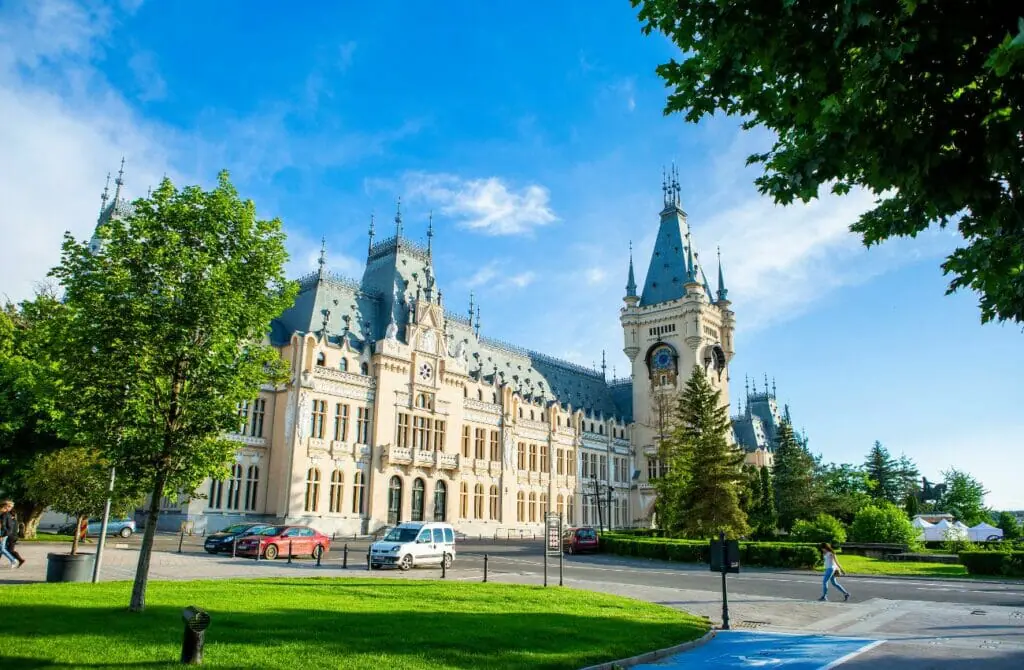 Braunstein Palace
With its stately façade and intricate detailing, Braunstein Palace stands as a magnificent example of neoclassical design, transporting guests to a world of timeless beauty.
The palace's halls and rooms reveal a captivating narrative of the past, with each corner unveiling a new chapter of Iasi's cultural heritage. From the beautifully adorned ceilings to the meticulously preserved furniture, Braunstein Palace offers a unique glimpse into the splendor of a bygone era.
Romanian National Opera of Iasi
From passionate operas to mesmerizing ballets and captivating symphony concerts, the stage comes alive with the harmonious fusion of music, dance, and theater. Renowned local and international artists grace the stage, delivering performances that stir the soul, ignite the imagination, and leave a lasting impression on all who experience the magic of live performance.
The Romanian National Opera of Iasi serves as a vibrant cultural oasis, celebrating the region's rich heritage and creative spirit. It is a place where traditions are honored, artistic talents are nurtured, and new narratives are brought to life through the universal language of music.
The opera house not only preserves the classics but also fosters innovation, pushing the boundaries of creativity and engaging audiences with contemporary interpretations and original productions.
This architectural marvel stands as a testament to the city's deep religious roots and serves as a sacred sanctuary for worshipers and visitors alike. With its majestic spires and intricate detailing, the Metropolitan Cathedral is a symbol of divine grace and a beacon of spiritual solace.
The cathedral's sacred ambiance, adorned with exquisite frescoes, ornate icons, and heavenly stained glass windows, inspires a sense of peace and reverence. Whether you seek solace in prayer, admire divine artistry, or soak in the tranquil ambiance, the Metropolitan Cathedral offers a sanctuary for contemplation and spiritual reflection.
The Metropolitan Cathedral is a masterpiece of architectural opulence, blending elements of Byzantine and Neoclassical styles. Its grand façade, adorned with intricate carvings and delicate embellishments, is a sight to behold.
As you explore the cathedral's interiors, marvel at the harmonious fusion of artistic expression and religious symbolism, from the magnificent domes overhead to the meticulously crafted icons that depict stories of faith and devotion.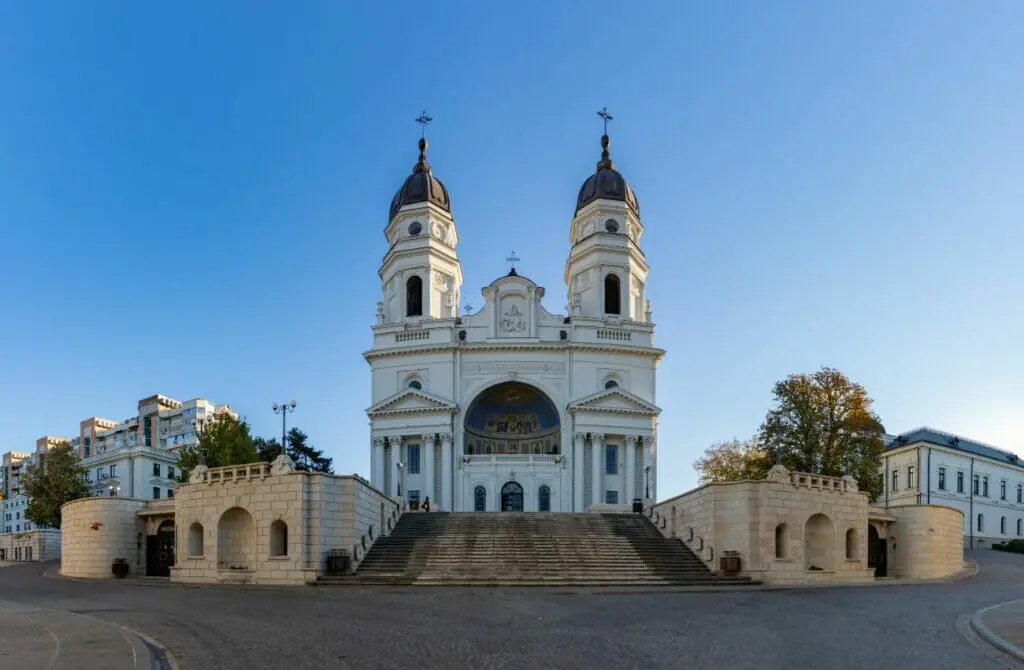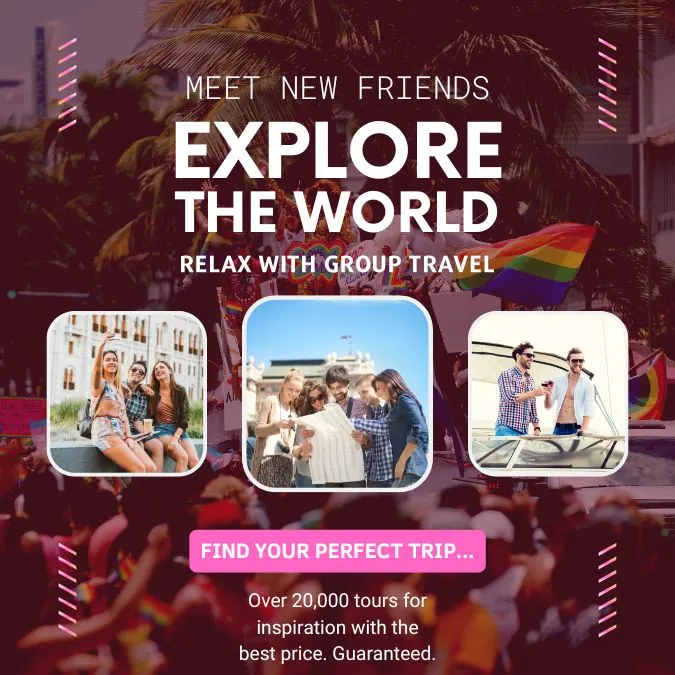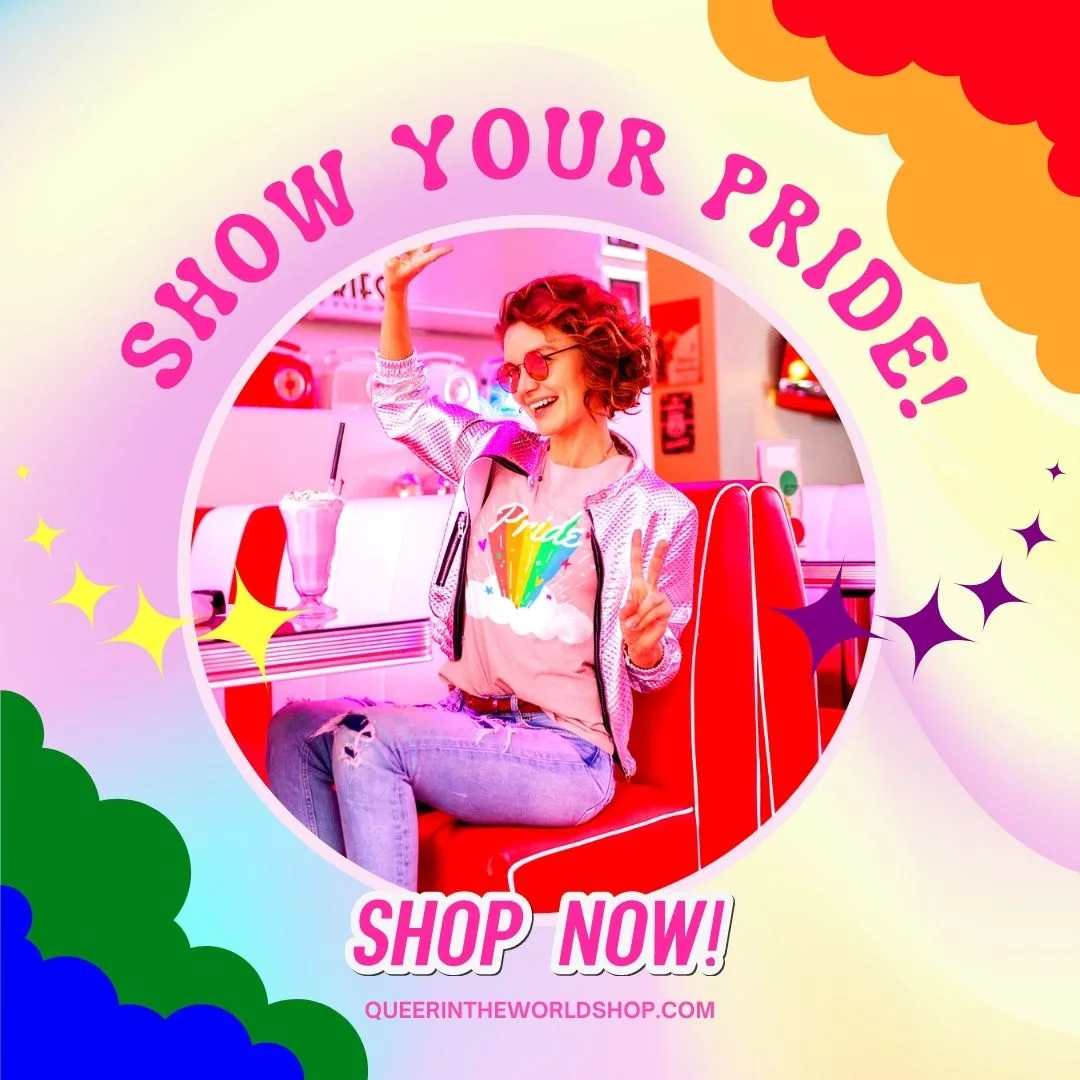 Gay-Friendly and Gay Hotels in Iasi, Romania
Don't wait another minute to book your stay at one of the most fabulously queer-friendly hotels in Iasi! While many establishments in town might not welcome our rainbow family, these hotels have all pledged to embrace our queer spirit with open arms.
From non-discrimination policies to LGBTQ+ resources and amenities, these hotels go above and beyond to create a safe and inclusive environment for all guests who identify as LGBTQ+. And if you're looking for a place to stay in an area known for being LGBTQ+ friendly, these hotels have got you covered too.
In addition to the locally-owned gay-friendly accommodations in Iasi, international hotel chains can also be great options for LGBTQ+ travelers. Many of these chains have implemented policies and training programs to ensure that their hotels are welcoming and safe for LGBTQ+ guests. They may also have LGBTQ+ affinity groups within the company, which can help to promote a culture of inclusivity and support for queer travelers.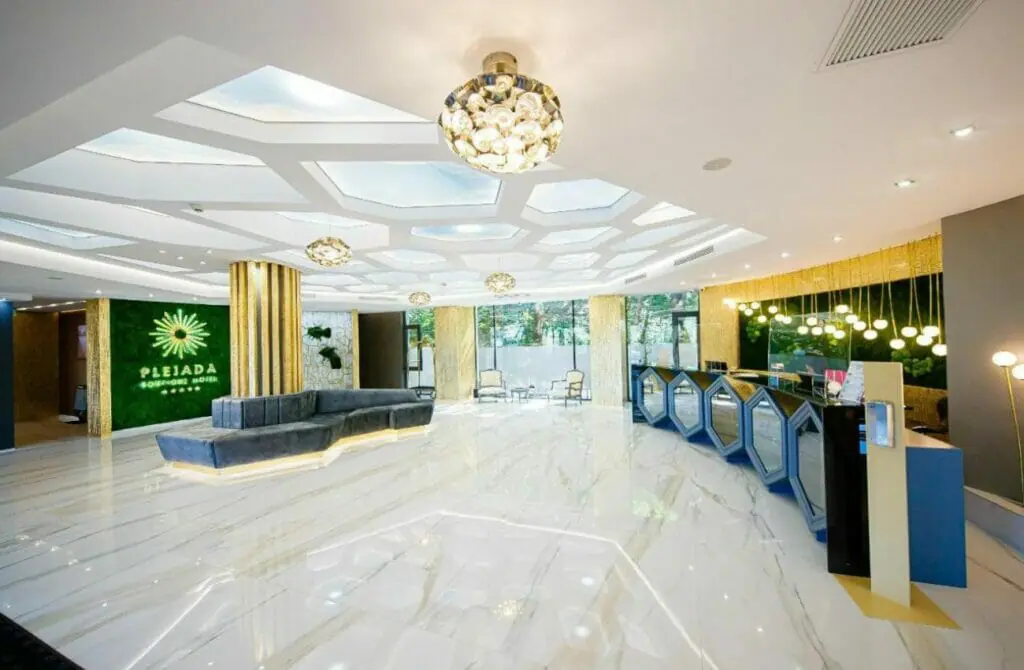 Moreover, international hotel chains are often known for their high-quality amenities and services, which can provide a more luxurious and comfortable stay for LGBTQ+ travelers. With a global presence, these chains can also provide a sense of familiarity and consistency for queer travelers navigating unfamiliar destinations.
Whether you choose a locally-owned gay-friendly accommodation or an international hotel chain, it's important to do your research and choose a place that will make you feel welcome and comfortable during your stay in Iasi.
So why wait? Book now to experience the comfort, luxury, and acceptance these gay-friendly hotels in Iasi have to offer. With options to fit every budget and preference, you're sure to find the perfect home away from home.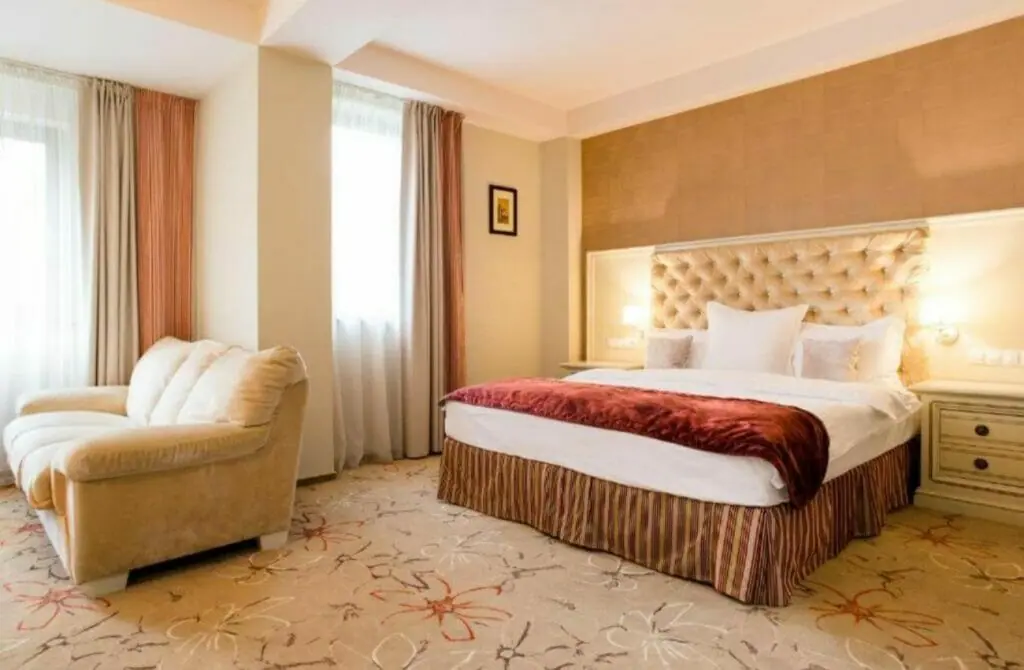 Pleiada Boutique Hotel & Spa ☆☆☆☆☆
Pleiada Boutique Hotel & Spa is the only 5-star hotel in the picturesque region of Moldova. Nestled amidst breathtaking natural surroundings, this hotel serves as an oasis of peace, immersing guests in the soothing sounds of nature and offering spectacular views of mesmerizing sunrises and sunsets.
The concept of being "Inspired by nature" is at the core of the design and construction of the five-star wing of Pleiada Boutique Hotel, ensuring a harmonious blend of elegance and natural beauty.
Step into a world of exclusivity by booking one of the hotel's exquisite rooms or apartments, where every detail has been meticulously crafted to create a comfortable and intimate atmosphere. Each space exudes sophistication and warmth, providing a sanctuary where guests can unwind and rejuvenate.
Pleiada Boutique Hotel takes pride in its unique features, including the remarkable Wall of Fame, which pays tribute to distinguished individuals who have left their mark on the world. Additionally, the hotel hosts a monthly art exhibition showcasing the works of talented artists and adding a touch of cultural enrichment to your stay.
Whether you seek a serene retreat or a cultural experience, Pleiada Boutique Hotel & Spa offers an extraordinary haven where nature, luxury, and art intertwine. Prepare to be enchanted by the unparalleled charm and impeccable service that define this exceptional 5-star gem in Moldova's hospitality landscape.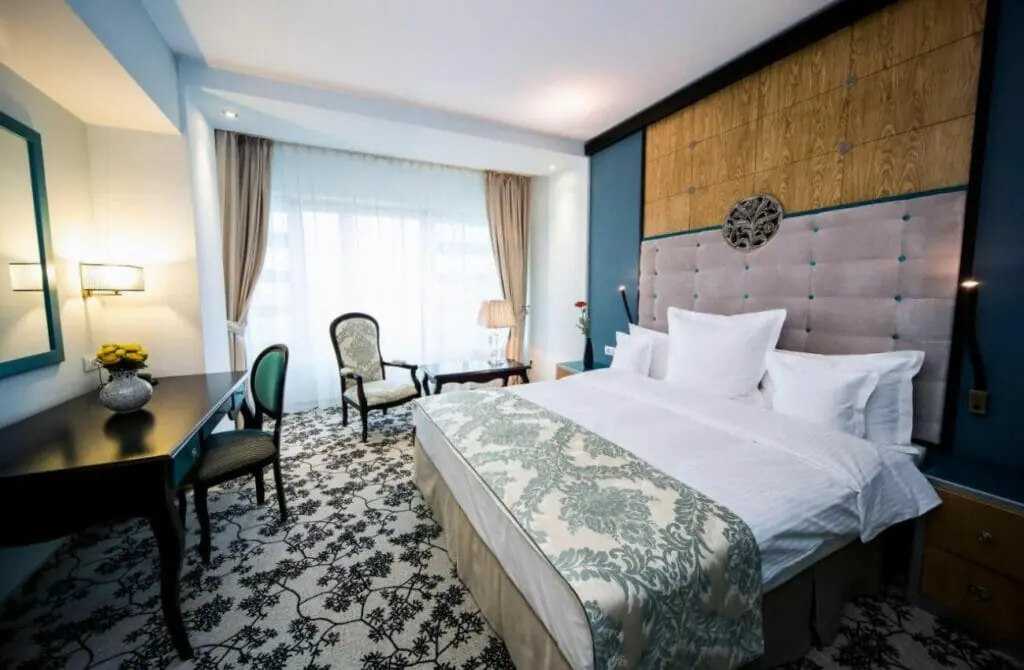 With its 186 meticulously designed rooms, this hotel caters to business and leisure travelers seeking a truly exceptional stay. Each room at Unirea Hotel & Spa has been thoughtfully furnished to provide an atmosphere that is both pleasant and inviting. From the moment you step inside, you'll be greeted with top-notch amenities and services that prioritize your utmost comfort.
At Unirea Hotel & Spa, quality is never compromised. The beds are designed with your relaxation in mind, ensuring a restful night's sleep. The linen is carefully selected to provide a soft and cozy experience. Stay connected throughout your visit with complimentary Wi-Fi, and take advantage of the spacious desk to catch up on work or plan your itinerary.
Indulge in modern elegance and luxurious accommodation at Hotel International Iasi. This prestigious hotel offers a truly remarkable stay for its discerning guests. Immerse yourself in a world of culinary delights as you dine at one of the three elegant à la carte restaurants within the hotel.
Each restaurant is known for its exceptional cuisine, ensuring a memorable dining experience that will satisfy even the most discerning palates.
Hotel International Iasi takes your well-being seriously, offering a range of wellness amenities for your ultimate comfort. Take a dip in the exceptional indoor swimming pool, perfect for a refreshing swim or a leisurely soak. Stay in shape at the fully equipped fitness center, ensuring you can maintain your exercise routine.
Indulge in pure relaxation in the dry and wet saunas, or rejuvenate your senses in the emotional shower. For an extra touch of luxury, pamper yourself with a soothing hydro-massage in the tub. Hotel International Iasi caters to your every need, providing an unforgettable experience that combines modern sophistication with unparalleled comfort.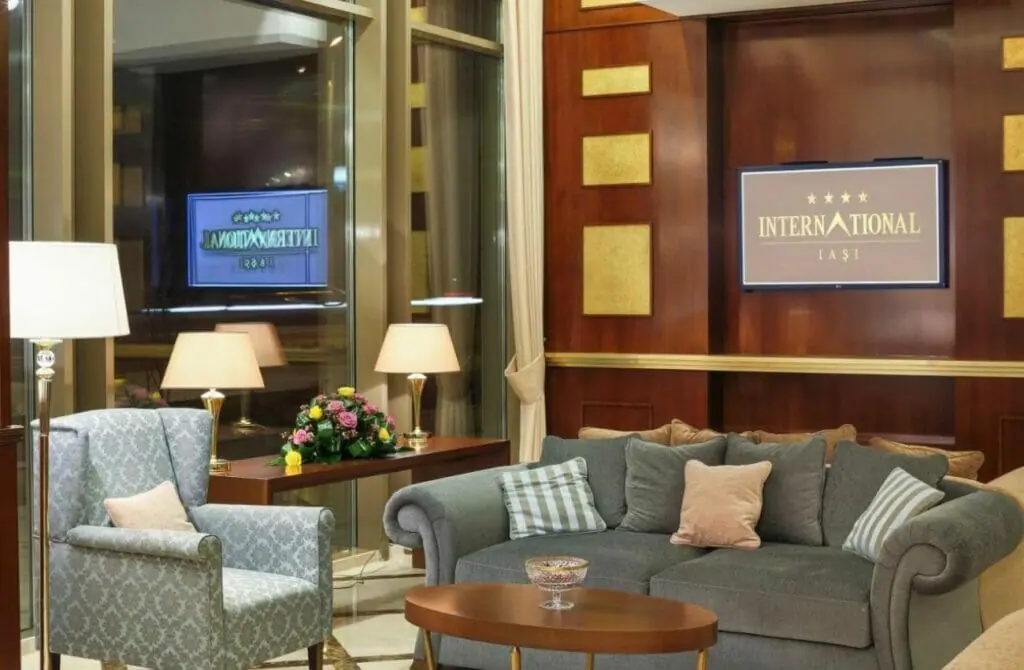 The hotel's serene location enchants guests, immersing them in a tranquil ambiance that allows for a truly peaceful getaway. What sets Hotel Bellaria apart is the meticulous attention to comfort evident in the decoration of its 47 rooms. Every detail has been carefully considered to ensure a cozy and inviting atmosphere, leaving guests pleasantly impressed.
The unique charm of Hotel Bellaria extends beyond the rooms. Each of the three levels of the hotel boasts its distinctive color scheme, with thoughtfully coordinated carpets, furniture, wallpapers, and interior decorations. This attention to detail creates a visually captivating experience, enhancing the overall ambiance and making each space feel truly special.
If you are an art enthusiast, you will find an added delight at Hotel Bellaria, as it proudly showcases pieces by renowned visual artists from Romania. These captivating artworks can be found not only in the rooms but also throughout the restaurants and the charming Summer Garden. This infusion of art adds an extra layer of cultural enrichment to your stay, making Hotel Bellaria a truly unique destination.
a sleek and modern hotel housed in a captivating glass-accented tower. The hotel offers a comfortable and inviting atmosphere with casual rooms adorned in contemporary decor, ensuring a pleasant and relaxing stay for you. Begin your day on a delightful note with a complimentary hot breakfast served in a stylish dining room, setting the tone for a memorable day ahead.
For your dining pleasure, the hotel features an informal restaurant where you can savor delectable meals in a relaxed setting. Enjoy a refreshing drink or unwind with friends at the bar, creating a lively and friendly ambiance.
Maintain your fitness routine even while traveling at the hotel's well-equipped fitness center. Stay active and energized with a range of exercise equipment, allowing you to keep up with your workout regimen and stay in shape during your stay.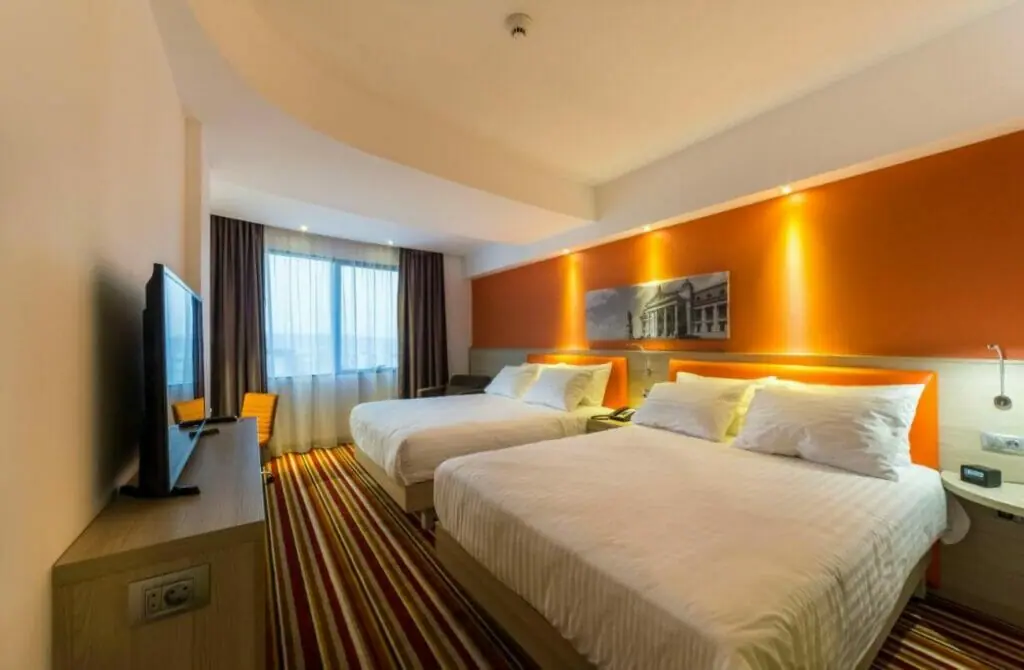 Conveniently located, Ramada by Wyndham Iasi provides easy access to the city's top attractions, cultural sites, and natural wonders, ensuring a memorable stay for every guest.
Step into a world of comfort and hospitality as you enter the welcoming ambiance of Ramada by Wyndham Iasi. The hotel offers a range of well-appointed rooms catering to leisure and business travelers. Each room is designed to provide a relaxing and cozy retreat, allowing you to unwind and recharge after a day of exploration.
Hotel Arnia offers a serene retreat in the heart of its surroundings. This delightful hotel provides a peaceful atmosphere that allows guests to unwind and escape the hustle and bustle of the city. The setting sets the stage for a tranquil and rejuvenating stay, where guests can enjoy the beauty of nature right at their doorstep.
One of the highlights of Hotel Arnia is its airy restaurant, which boasts a warm and inviting ambiance. Guests can indulge in delicious meals while basking in the natural light that fills the space. The restaurant also features a lovely terrace for those who prefer to dine outdoors and soak up the fresh air. It's the perfect spot to savor a meal or enjoy a refreshing drink while immersing oneself in the surrounding greenery.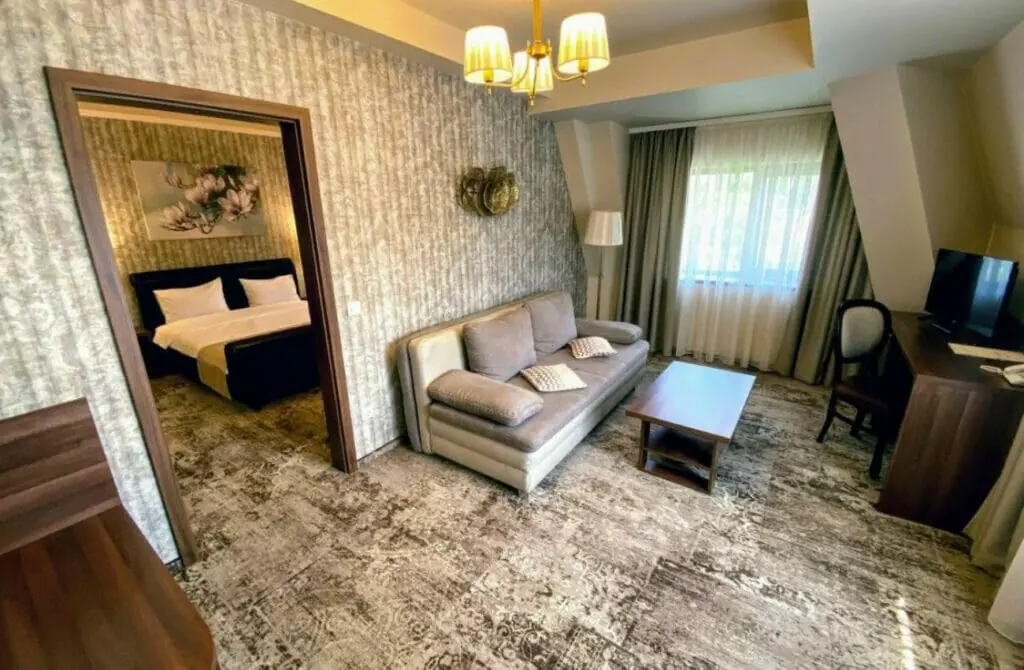 Gay Nightlife in Iasi, Romania
The daytime in Iasi is amazing, but the nightlife is twice as amazing. Experience the riveting and dazzling spots that are welcoming to any and everyone. But remember to respect these spots' rules and keep PDA on the down low so a few rotten eggs don't stink up your night.
Exploring the queer nightlife scene in a new city can be one of the most exhilarating experiences while traveling, and Gay Iasi is certainly no exception. Not only do you have the chance to meet new people and make friends, but you'll also immerse yourself in the local culture and learn more about the LGBTQ+ community.
Whether you prefer to connect with other queer folks in person at a gay bar or club or through a hook up app, Gay Iasi has plenty of options for you to explore. However, it's important to keep in mind that many of the public spaces in the city are not queer-friendly, and it's best to avoid displaying overt signs of queerness in certain areas due to the risk of discrimination or even violence.
So, venture out to experience the vibrant and diverse queer nightlife in Gay Iasi, but always prioritize your safety and well-being. Take precautions when meeting new people, and be mindful of your surroundings. With a bit of caution and a lot of fun, you will surely have an unforgettable time in this amazing city.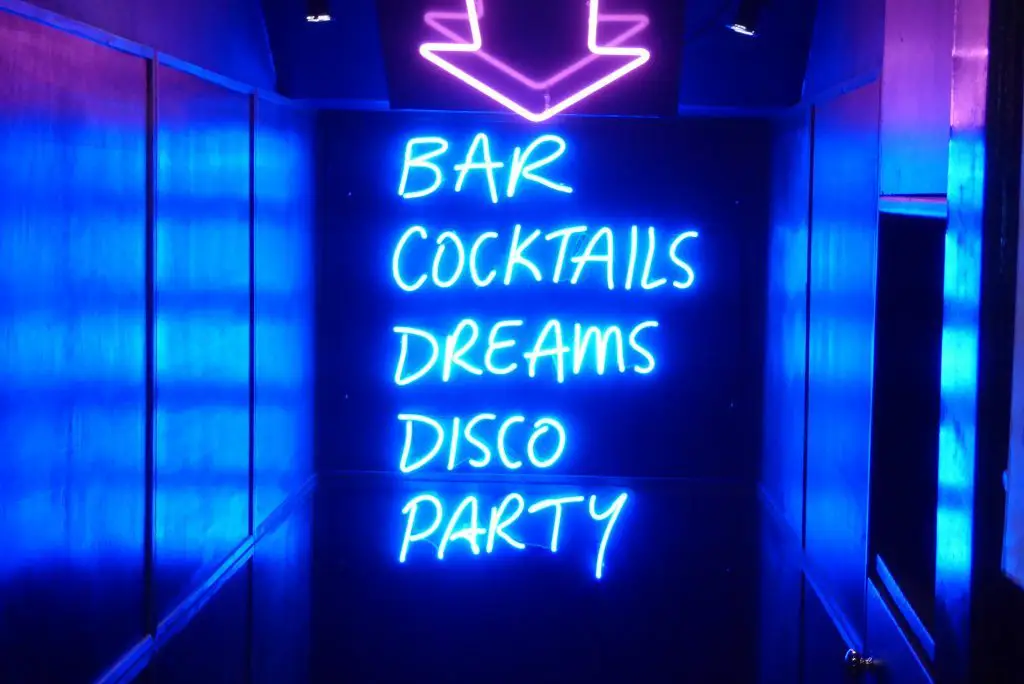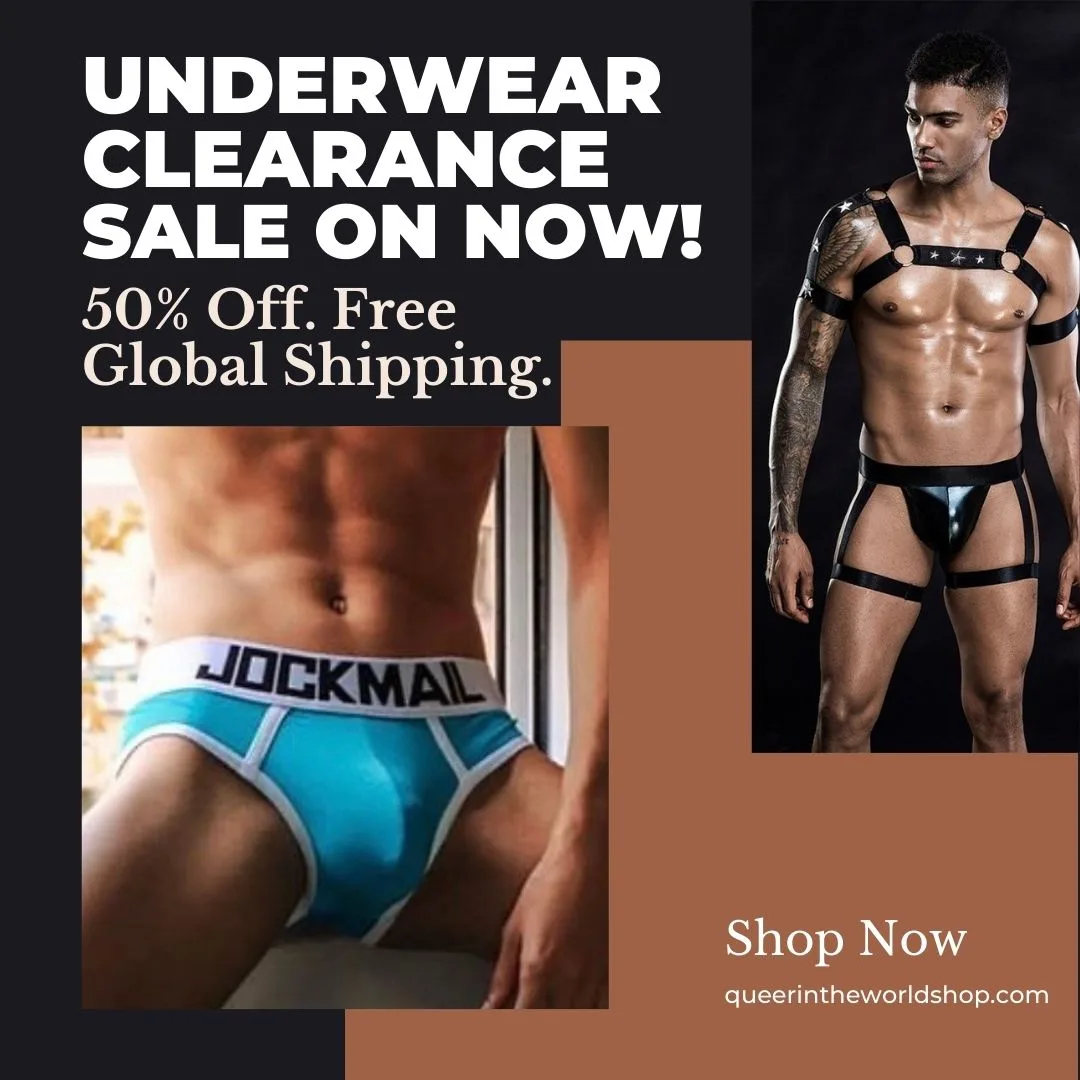 Gay-Friendly Bars and Clubs in Iasi, Romania
Taverna Music-Pub beckons rock enthusiasts and beer fans with its unique blend of classic rock melodies and laid-back atmosphere. This establishment offers a haven where patrons can unwind, enjoy a cold beer, and revel in the timeless sounds of traditional rock music.
Taverna Music-Pub provides a relaxed setting, ideal for those seeking a respite from the hustle and bustle of everyday life. As you step inside, you'll be greeted by a warm and welcoming ambiance that instantly puts you at ease.
The bar offers an impressive selection of beers, catering to various tastes and preferences. Whether you prefer a refreshing lager or a hoppy IPA, Taverna Music-Pub has you covered, ensuring that every sip is a satisfying experience.
Vinyl Bar offers an eclectic and diverse playlist that sets the stage for an unforgettable experience and boasts an extensive selection of exceptional drinks that cater to all tastes and preferences. From classic cocktails meticulously crafted by skilled mixologists to an impressive assortment of local and international spirits, this bar ensures that every sip is a delight.
With its lively ambiance, pulsating beats, and a crowd that embraces diversity, Vinyl Bar stands as an inviting haven where visitors can revel in good music, good vibes, and a celebration of individuality.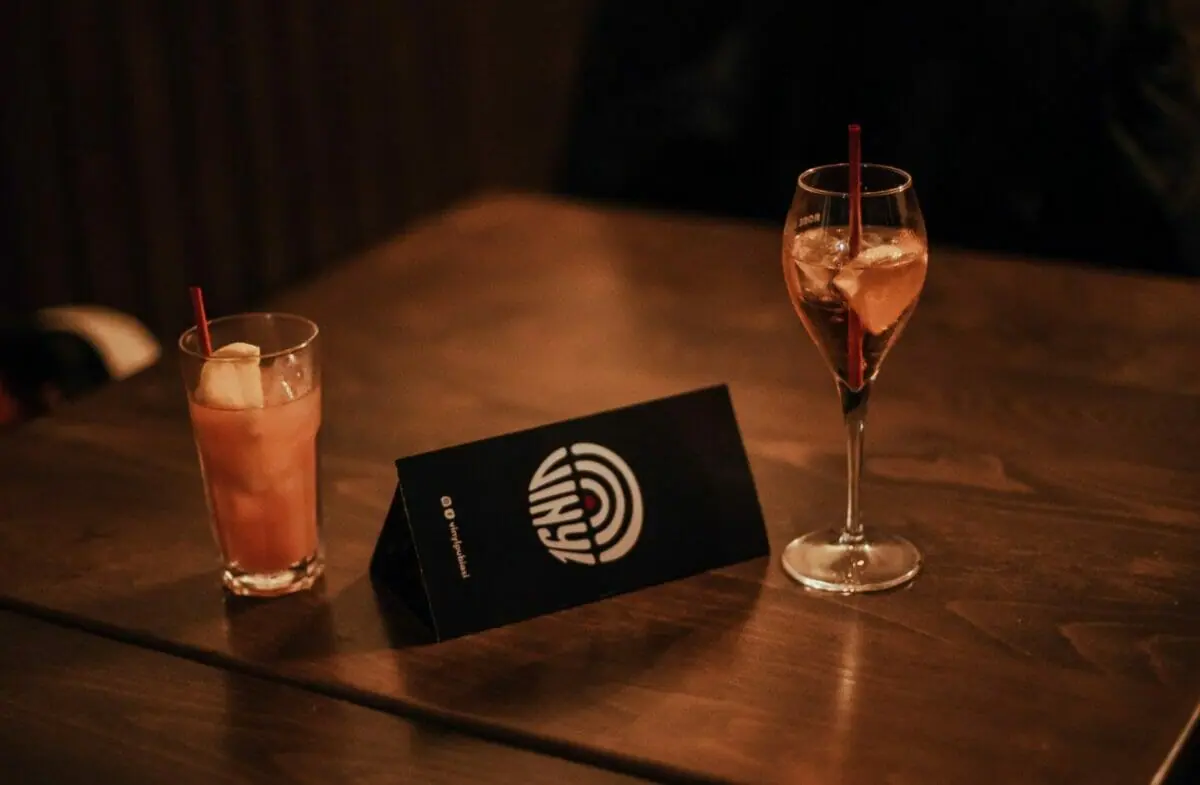 Since its inception in 1998, Max Bar has been a cornerstone in Iasi, Romania, offering a vibrant and energetic space for music enthusiasts and partygoers. Max Bar has become synonymous with rocking nightlife and unforgettable experiences.
Max Bar pulses with the energy of live music and the electrifying beats of rock and alternative genres. This iconic venue has played host to countless talented bands and performers, drawing a diverse crowd of music lovers who come together to revel in the magic of live performances.
From energetic rock anthems to soul-stirring ballads, Max Bar creates an atmosphere where guests can immerse themselves in the power of music and feel a genuine sense of belonging.
Skin Resto-Bar, a vibrant and gay-friendly establishment in Iasi, Romania, offers an exciting fusion of great music, delectable cocktails, and a fresh new atmosphere. Known for its consistently good music selection, Skin Resto-Bar creates an energetic and lively ambiance that sets the stage for a memorable night out.
Whether you're a fan of dance beats, catchy pop tunes, or a mix of genres, Skin Resto-Bar delivers a diverse playlist that keeps the party and the dance floor alive.
Radio Gaga English Pub stands out as a gay-friendly establishment that offers an authentic taste of Ireland with a modern twist. As you step into the warm and welcoming ambiance, you'll be greeted by the rich aroma of the original Irish whiskey that permeates the air.
This distinctive pub prides itself on its extensive selection of whiskey, catering to the refined palates of connoisseurs and enthusiasts alike. Beyond its impressive beverage menu, Radio Gaga English Pub also delights you with its delectable food offerings, ensuring that every craving is satisfied. From traditional Irish dishes to international favorites, the menu is crafted with care and precision.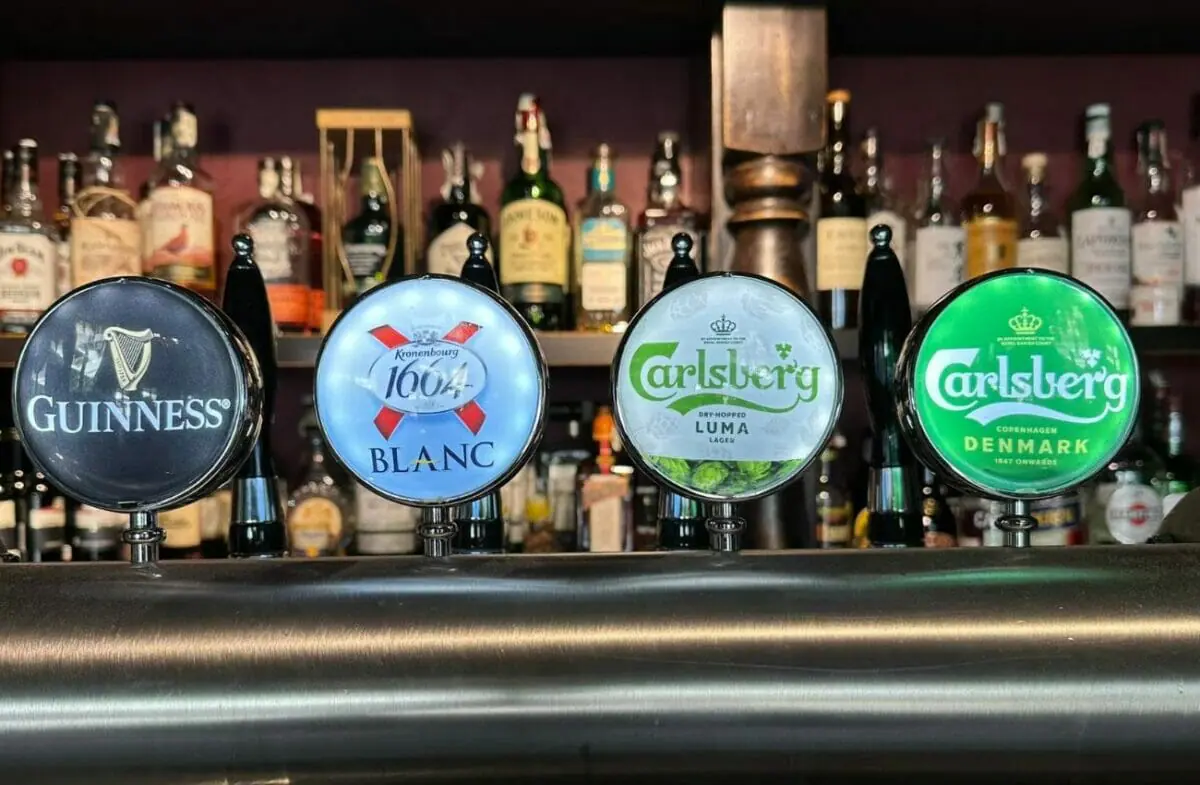 Rock'n'Rolla, the epitome of a rock and blues lover's paradise, stands as the premier destination for those searching for great music and exceptional drinks in Iasi, Romania. As the best pub of its kind in town, Rock'n'Rolla has established itself as a haven for music enthusiasts and connoisseurs who appreciate the raw power and soul-stirring melodies of rock and blues.
Rock'n'Rolla offers a versatile setting that caters to different preferences. With indoor and outdoor seating options, including a cozy pergola and an inviting rooftop terrace equipped with a massive video screen, this pub ensures that every guest finds the perfect spot to enjoy their experience.
The venue features an impressive array of six to seven big screens strategically placed throughout, allowing visitors to immerse themselves in the excitement of live sports events or indulge in music videos and concerts.
Oddity Copou stands out as a unique and captivating destination, where a steampunk-inspired design converges with an eclectic music selection to create an extraordinary experience. Every corner of the venue is meticulously crafted to capture the essence of a Victorian-era fantasy, making it an ideal setting for those with a penchant for the extraordinary.
This hidden gem pays homage to the era of Prohibition with its clandestine atmosphere and dedication to the art of handcrafted classic cocktails. Stepping into this dimly lit establishment is like entering a time capsule, transporting guests to an era of elegance, mystery, and indulgence. The mixologists behind the bar are true artisans, skillfully crafting each cocktail with precision and creativity.
From old-fashioned favorites to innovative concoctions, every drink served at Dead Soldier Speakeasy is a masterpiece in its own right. As the glasses clink and conversations flow, the air is filled with electric energy, creating an atmosphere where stories are woven, and memories are made.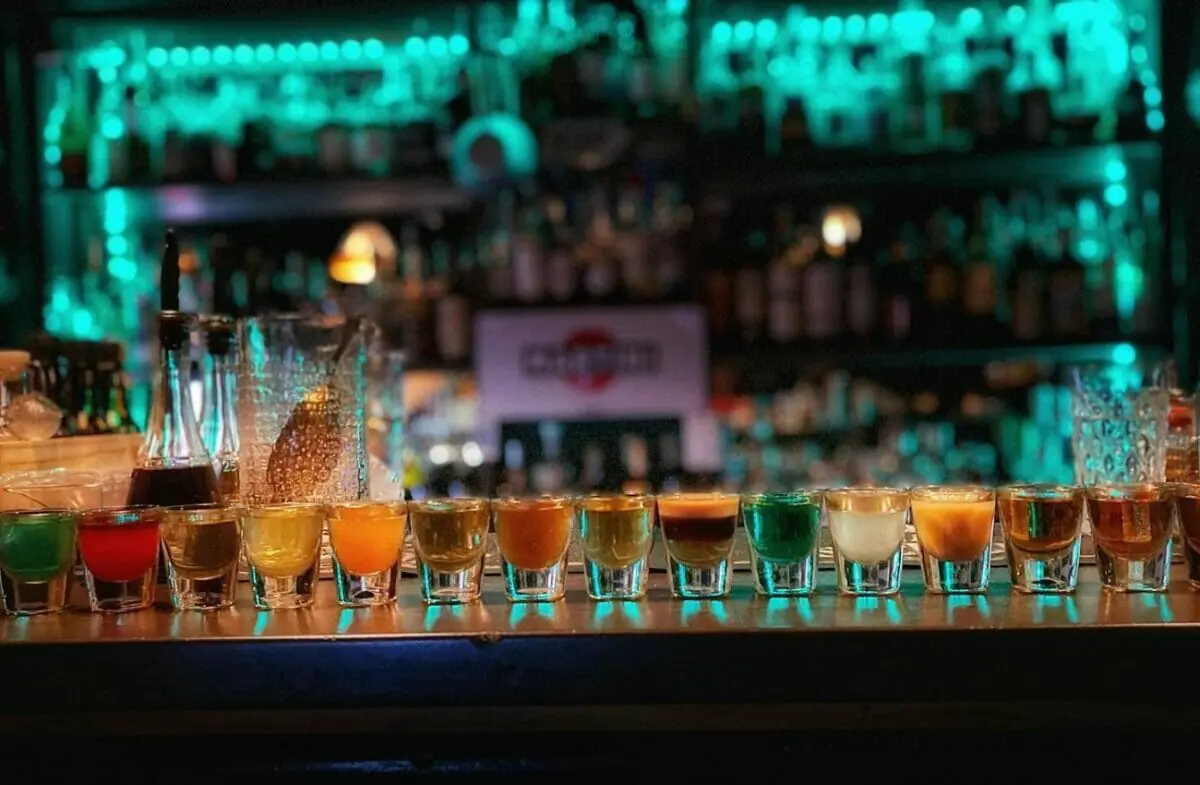 Beyond its delectable cuisine, The Trumpets offers an ambiance that exudes fun and friendliness. The pub creates a lively atmosphere where you can relax, enjoy good company, and immerse yourself in a joyful spirit. The friendly staff adds to the welcoming vibe, making you feel like cherished friends rather than mere customers.
The historic setting of Arte Bar adds to its unique charm, creating an ambiance that is both inviting and nostalgic. The intimate space, adorned with vintage decor and rustic elements, transports you to a bygone era. It's a place where conversations flow freely, and connections are formed effortlessly.
With its central location, Legend Pub is a vibrant hub where people gather to unwind, socialize, and create lasting memories. The pub exudes a charming ambiance, with cozy seating arrangements, inviting decor, and a lively energy that permeates the air.
Whether you're seeking a refreshing pint of beer, a delicious cocktail, or a tasty bite to eat, Legend Pub delivers with flair. From live music performances to themed events, Legend Pub offers a diverse range of entertainment options that cater to different tastes and preferences.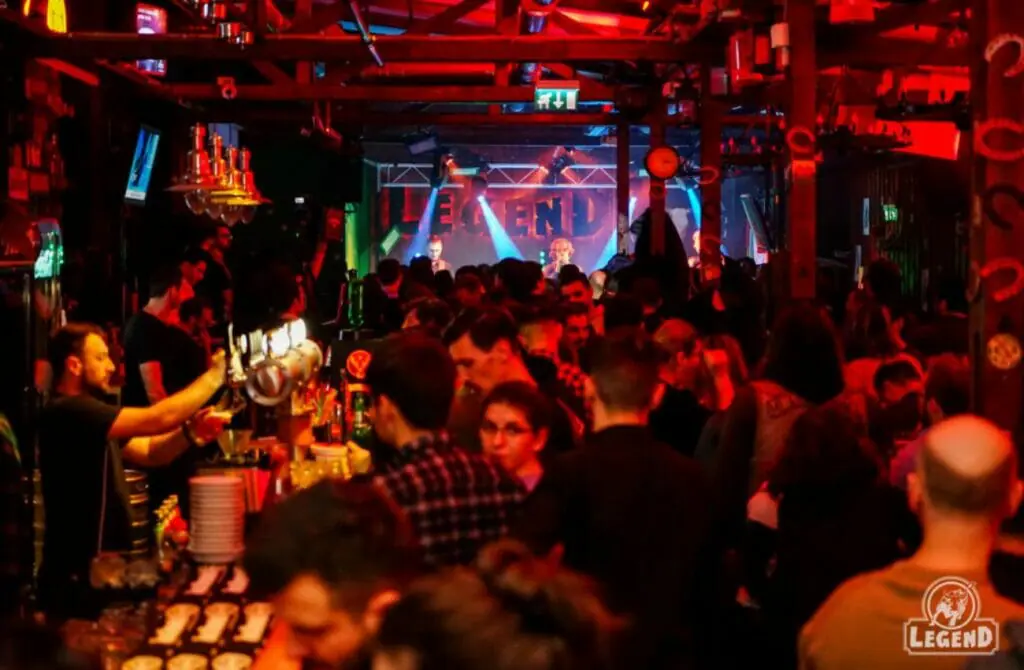 Gay Saunas & Cruising Clubs in Iasi, Romania
When exploring Gay Iasi, there's more to life than just cocktails and beers. One aspect of the gay scene that many of us queens love are checking out the local gay saunas and cruising clubs.
Granted, Iasi isn't quite as wild as Amsterdam, Barcelona, or Berlin, but these steamy venues still offer the perfect opportunity to meet new people, socialize, and engage in some hot and heavy action without swiping left or right. However, remember that these venues can differ in terms of vibe, patrons, and rules, so it's a good idea to be informed before you dive in.
Gay saunas, sex clubs, and cruising have long been popular ways for queer men to meet and engage in sexual activity, particularly in countries where same-sex activity is not widely accepted or may even be illegal. In these places, gay saunas and cruising clubs provide a safe and discreet environment for queer men to explore their sexuality and connect with like-minded individuals.
Despite the rise of gay dating apps, many queer men still prefer the anonymity and physical connection that can be found in these spaces – so somewhat counter-intuitively, you might have a hotter experience here than you would at home.
We recommend checking out our guide to cruising for first-timers before you get started, which should give you the lowdown, and always practice safe sex.
Keep in mind that local laws and customs regarding gay venues and sexual activity should always be respected. With a bit of forethought and an open mind, visiting gay saunas and cruising clubs can be a thrilling and steamy part of your gay Iasi adventure.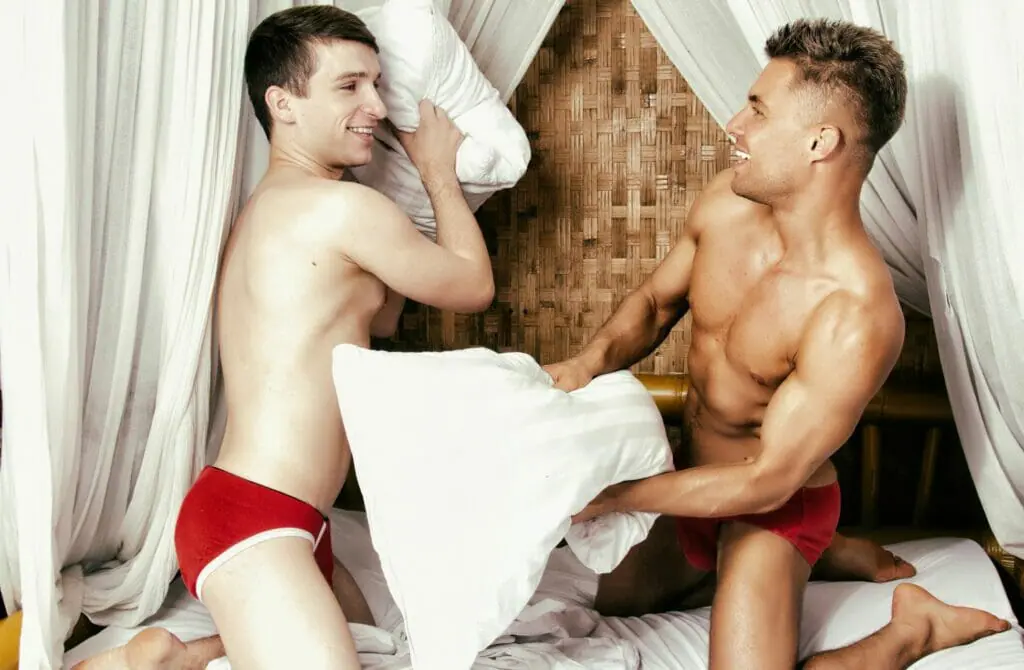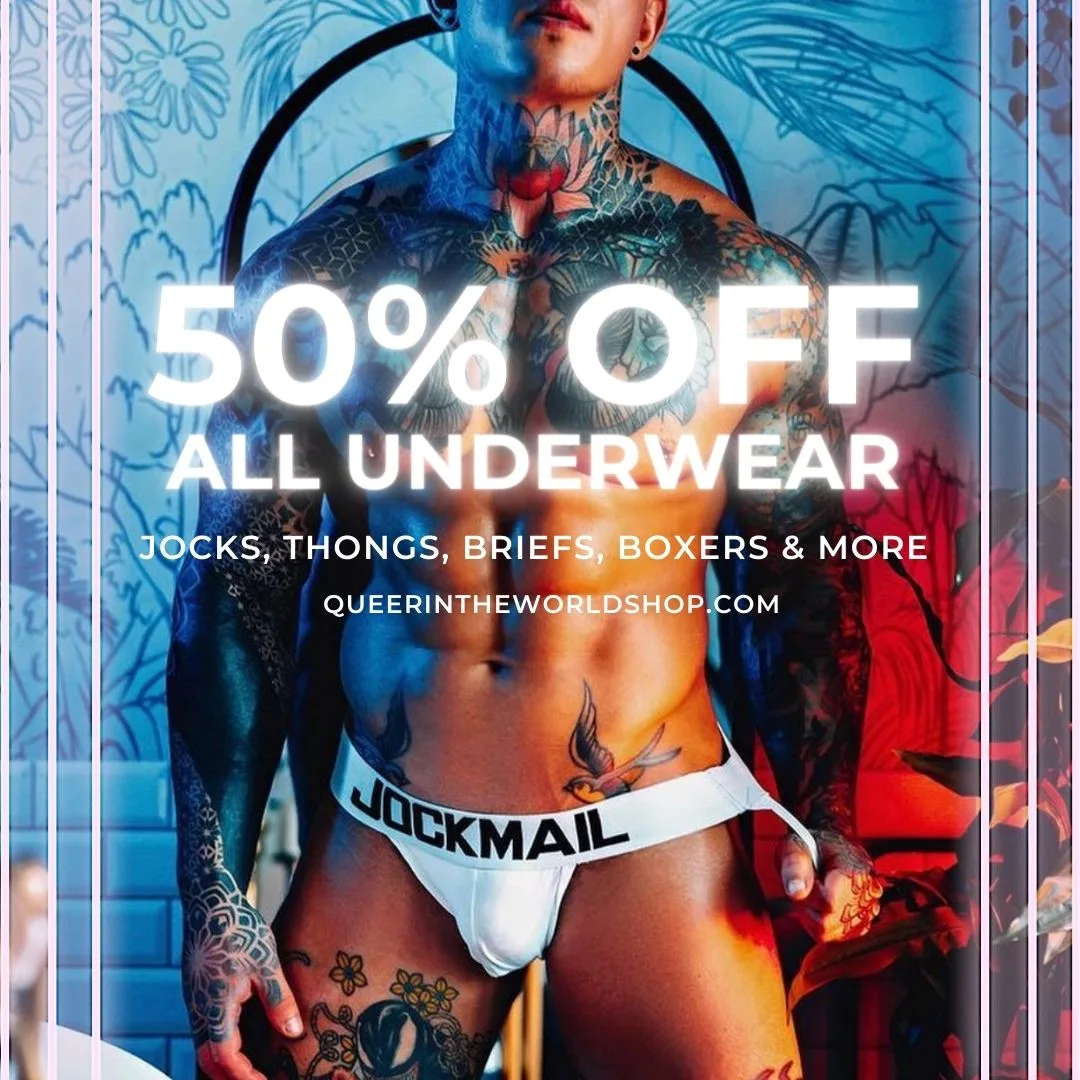 Gay Map Of Iasi
Finding it hard to envisage where everything is in Iasi? Hopefully, this queer-centric map helps where we have marked all the bars, clubs, parties, hotels, saunas, massages, and more will help you stay in the spot best suited to you!