Gay Constanta, a city with a long history and many works of art, sits on the shores of the Black Sea. Even though homosexuality has been legal since 1996, most Romanians, like most Europeans, are traditional and have orthodox attitudes toward gay rights.
Many queer people live in the shadows, but that doesn't mean you can't enjoy visiting this stunning city. Few organizations are actively pursuing the rights of people like you and me. Remember to be careful about public displays of affection. We know it sucks, but when in Roman…
Despite the progress made in LGBTQ+ rights within Romania as a whole, Constanta continues to face challenges in fostering inclusivity and acceptance.
Like many Eastern European countries, Romania has deep-rooted cultural and religious beliefs that shape societal attitudes toward homosexuality. With a predominantly conservative and Orthodox Christian population, Constanta reflects these traditional values, often resulting in a lack of acceptance and understanding towards the LGBTQ+ community.
Deeply ingrained prejudices and misconceptions perpetuate discrimination and hinder progress toward a more inclusive society.
While Romania decriminalized homosexuality in 2001 and recognized same-sex relationships in 2019, legal protections for the LGBTQ+ community remain limited. Anti-discrimination laws do not specifically include sexual orientation or gender identity, leaving LGBTQ+ individuals vulnerable to discrimination in various aspects of life, including employment, healthcare, and housing.
The absence of comprehensive legal safeguards contributes to a hostile environment and perpetuates marginalization.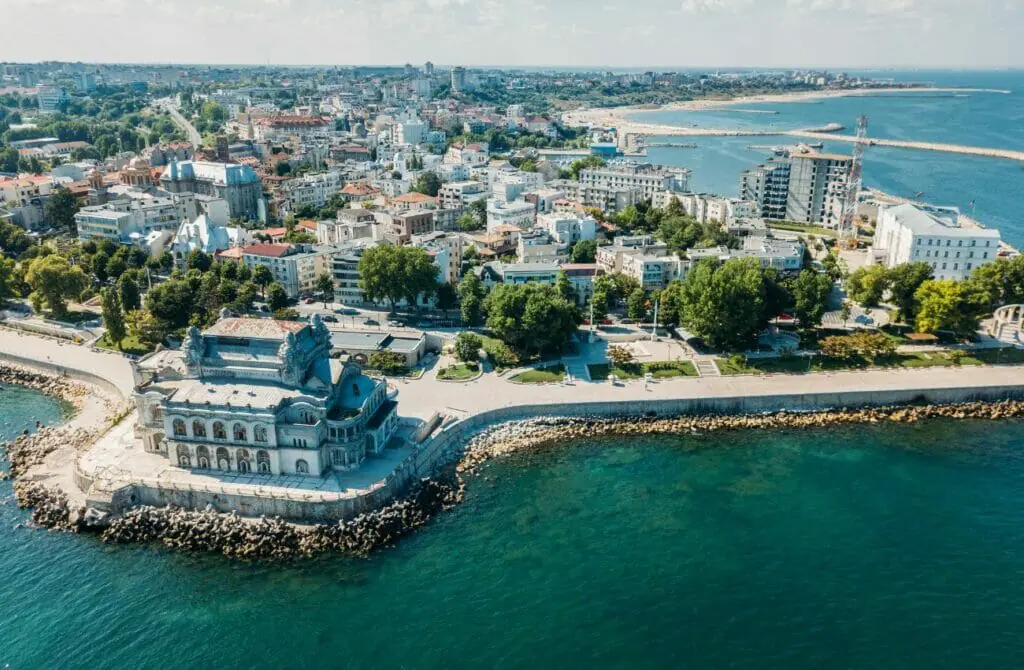 In Gay Constanta, as in other parts of Romania, there is a lack of visible public support for the LGBTQ+ community. Pride events and demonstrations have faced opposition and, at times, violent counter-protests.
The absence of strong LGBTQ+ rights advocacy organizations and allies in the city hampers the progress toward equality. Without widespread public support, achieving acceptance and breaking down barriers becomes challenging.
The media outlets often perpetuate stereotypes and negative portrayals of the LGBTQ+ community. Sensationalized reporting, biased opinions, and stigmatization further marginalize and isolate the community. These portrayals create a climate of fear and prejudice, making it difficult for LGBTQ+ individuals to live openly and authentically.
Overcoming these challenges requires a collective effort to challenge deep-seated prejudices, promote inclusivity, and raise awareness of the diverse experiences and rights of LGBTQ+ individuals. Only through education, advocacy, and open dialogue can Constanta create a more welcoming and accepting environment for all its residents, regardless of their sexual orientation or gender identity.
But darlings, this ancient city is compact, but it does have a rich culture and grand sights that will interest all your senses. So don't let the conservative attitude of this city scare you; there are lots of activities for gay visitors.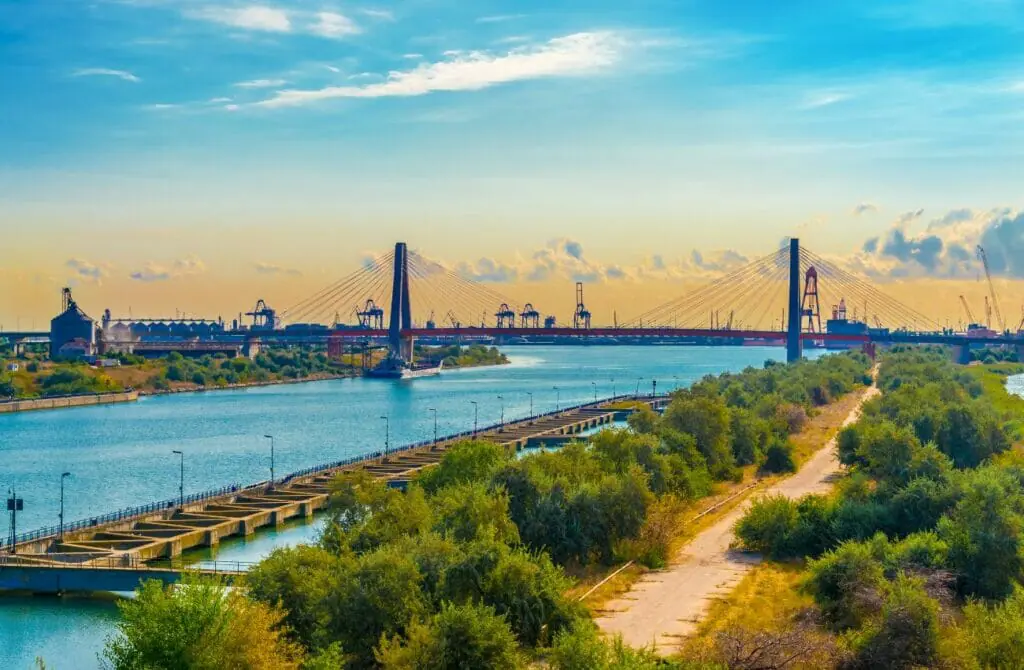 Attractions in Gay Constanta, Romania
Honey, welcome to Gay Constanta! Now, let's spill the tea – this city may not be the most welcoming to our rainbow community, but don't let that dim your sparkle! There are still plenty of fabulous things to see and do here, no matter who you love.
As passionate travelers and members of the LGBTQ+ community, we believe that queer travel is not only about having fun and exploring new places but also about promoting cultural understanding and spreading pride.
Through travel, we can learn about different cultures, histories, and perspectives and share our experiences and identities with others. We can also support LGBTQ+ businesses and organizations and work together to create a safer and more accepting world for all members of our rainbow family.
Unfortunately, homophobia and discrimination still exist in many parts of the world, and it is important to be mindful of the laws, customs, and attitudes of the places we visit. But by being visible and proud and by supporting local LGBTQ+ communities and allies, we can help to change hearts and minds and make a positive impact wherever we go.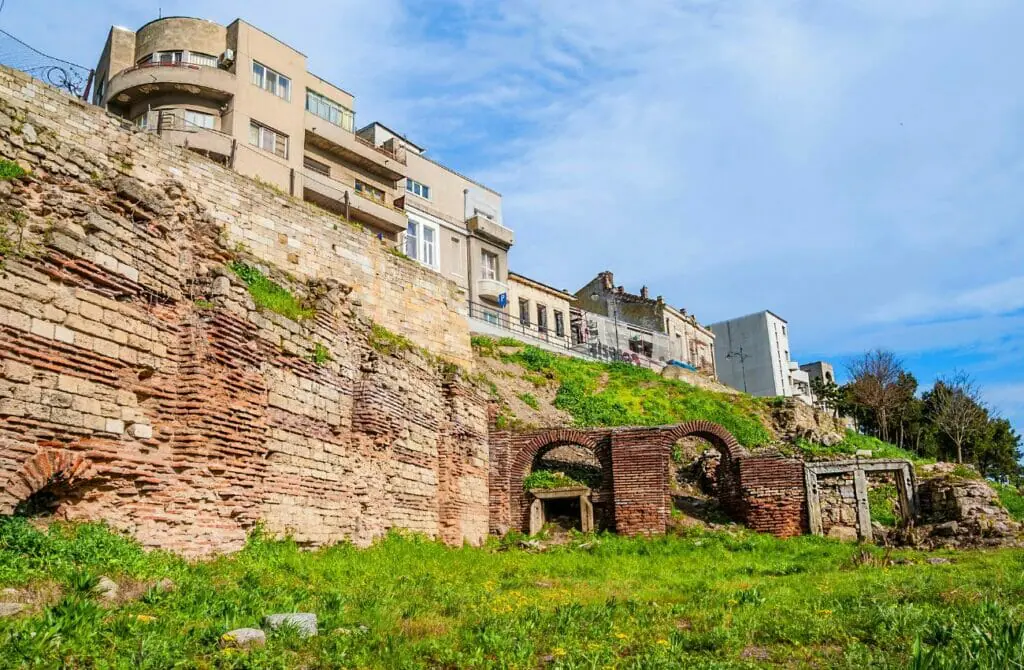 So let's keep exploring, learning, and sharing, and continue to work towards a future where all travelers can feel safe and celebrated, no matter where they are in the world.
Check out the iconic landmarks and attractions, darling. Visit those historical monuments, museums, and art galleries like the true cultural connoisseur you are. And, of course, let's not forget about the architecture, parks, and gardens.
Trust us, the local cuisine will leave you gagging, and the markets are to die for. And, girl, let's not even start on the cultural events like festivals, concerts, and shows – they are simply sickening!
Now, while we are out and proud queens, we have to keep it on the down-low when we hit the streets, sis. Sadly, this city may not be as welcoming to us as we'd like. But no worries, we'll just have to slay discreetly, okay? Let's show these locals how to live our best lives, honey!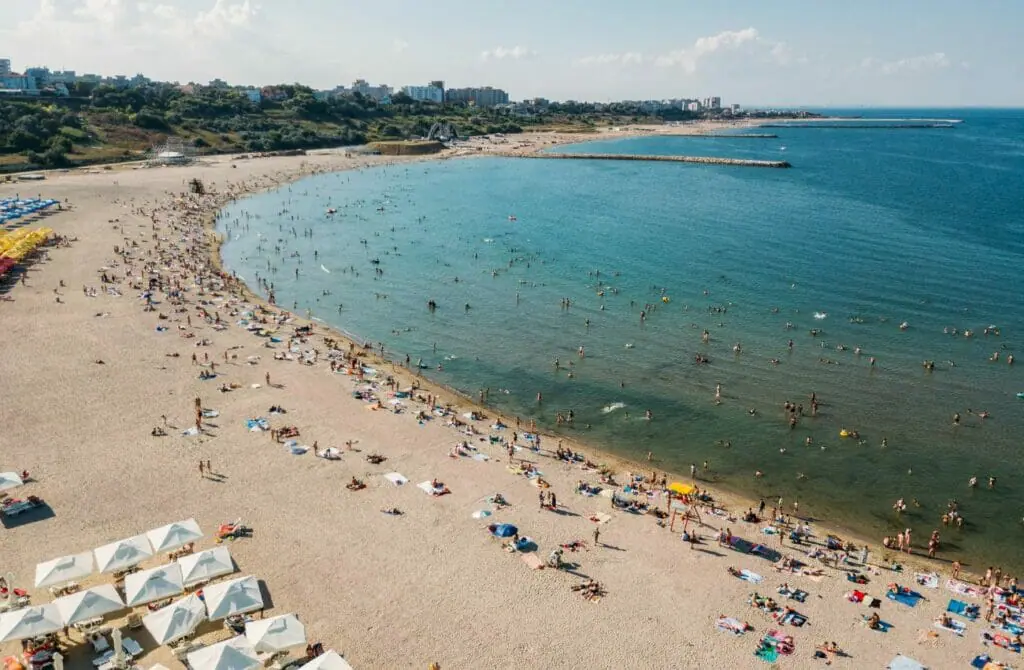 Sunbathe on the Sandy Beaches
The most popular beach in Constanta is Mamaia, which stretches for miles along the coast. With its soft, white sand and crystal-clear waters, it's easy to see why it's such a popular destination.
Plenty of amenities are available, including restaurants, bars, and shops, making it a great spot for families or anyone looking for a lively beach experience. If you're into water sports, Mamaia is also a great place to try activities like windsurfing or kiteboarding.
If you're looking for a quieter option, head to Eforie Nord. This beach is a bit more low-key than Mamaia but still offers all the amenities you need for a great day in the sun.
Explore the Old Town
Constanta, Romania's Old Town, is a destination gem, offering stunning architecture and rich history and a warm and accepting atmosphere for all visitors.
On the coast of the Black Sea, Constanta is Romania's oldest continuously inhabited city. The Old Town area is the heart of the city, with narrow cobblestone streets and well-preserved buildings dating back to the Ottoman Empire. The vibrant and colorful buildings make for a picturesque and romantic atmosphere, perfect for exploring and taking in the sights.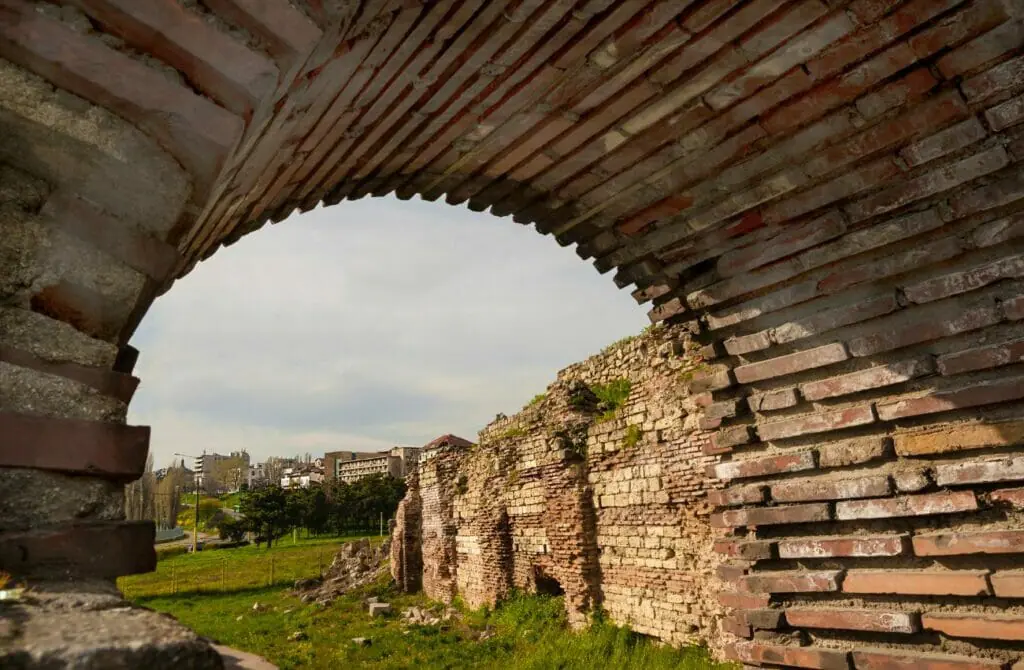 The Archaeological Park is home to several ancient ruins and artifacts from the city's past. Visitors can explore the remains of the ancient city of Tomis, founded by the Greeks in the 6th century BC and later conquered by the Romans.
The highlight of the park is the mosaic collection, which features stunning and intricate designs from the Roman period. The mosaics depict scenes from daily life, including hunting, fishing, and farming, as well as mythological figures and deities.
The Aqua Magic Waterpark
The Aqua Magic Waterpark in Constanta, Romania, is a thrilling and fun-filled destination that offers a variety of water attractions and activities.
The park features several water attractions, including water slides, wave pools, lazy rivers, and more. Whether you're looking for an adrenaline rush or a relaxing day out, the Aqua Magic Waterpark has something for everyone. In addition to its water attractions, the Aqua Magic Waterpark also features several restaurants, cafes, and bars, perfect for a refreshing drink or a delicious meal.
It's worth noting that the waterpark can get quite crowded during peak season, so it's a good idea to arrive early to beat the crowds.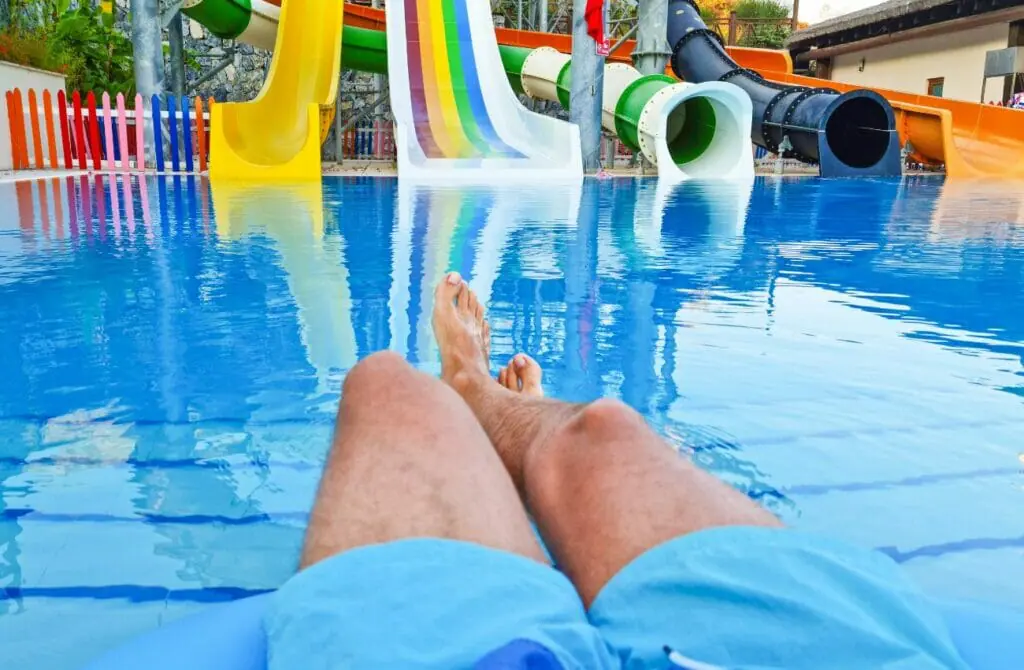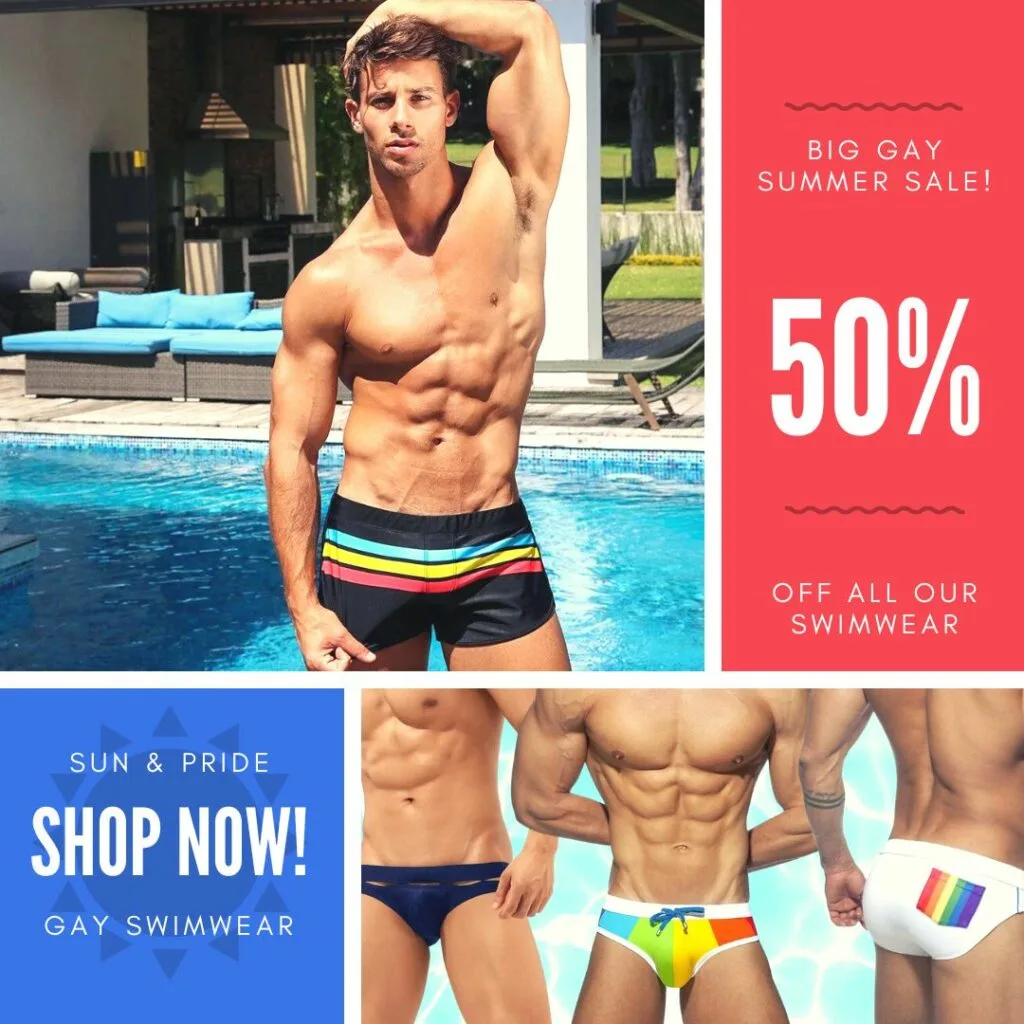 The Constanta Casino
Built-in 1909 in Art Nouveau style, the Constanta Casino was once a hub for the city's elite, attracting high rollers and socialites from all over Europe. Although it is currently closed to the public for restoration, visitors can still appreciate its stunning exterior and the breathtaking view of the Black Sea from its terrace.
The Constanta Casino's history is fascinating, and it has been a symbol of the city's glamour and sophistication for over a century. It has even been featured in several movies, including "Youth Without Youth" and "The Casino Job."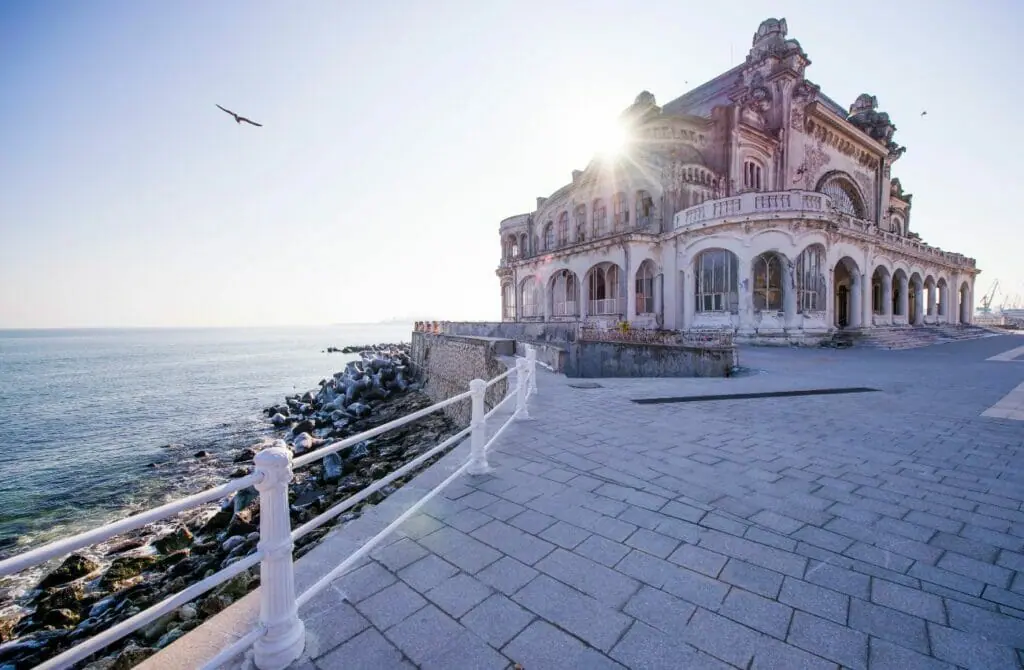 The Wonder of the Dolphinarium
The Dolphinarium in Constanta, Romania, is a unique and family-friendly attraction that allows visitors to see and learn about these intelligent and playful marine mammals.
The Dolphinarium is home to several dolphins that put on daily shows for visitors. These shows are entertaining and educational and offer visitors the chance to see these intelligent and playful creatures up close.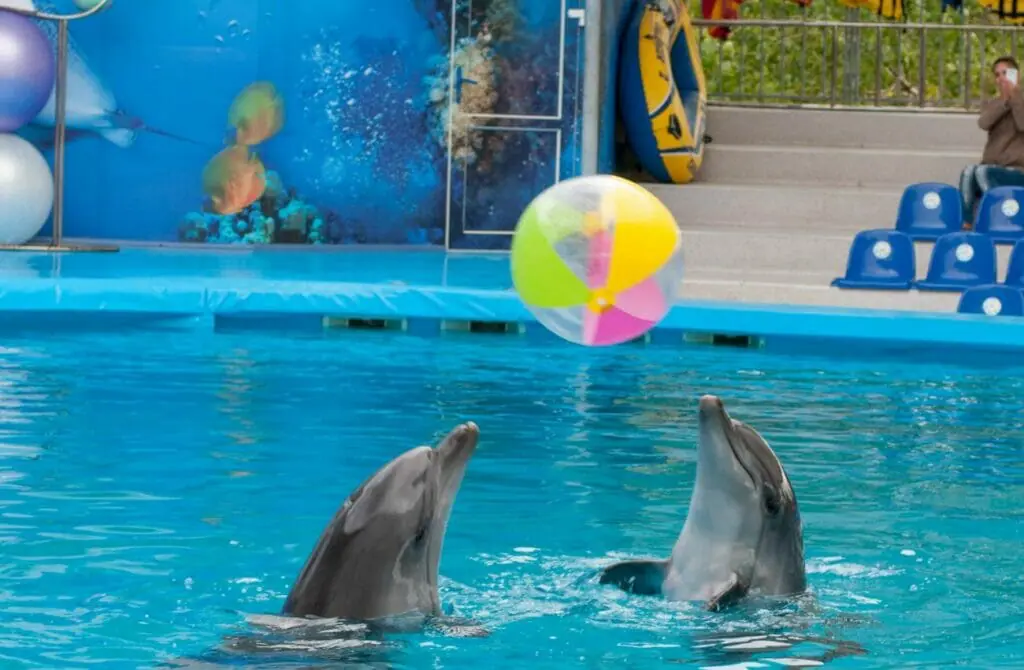 The Romania Navy Museum
the Romanian Navy Museum is home to several artifacts and exhibits that showcase the history and achievements of the Romanian Navy. Visitors can explore a wide range of displays, from naval uniforms and weapons to models of ships and submarines.
One of the highlights of the museum is the collection of historic photographs and documents, which offer a fascinating glimpse into the daily life of sailors and the history of the Romanian Navy. Visitors can also learn about the Navy's role in World War I and II and its contributions to peacekeeping missions and humanitarian efforts worldwide.
The Genoese Lighthouse
The Genoese Lighthouse was built in the 13th century by the Genoese merchants who controlled the city's trade at the time. The lighthouse has been reconstructed several times over the centuries but still stands as an impressive and iconic landmark of the city's history.
Visitors to the Genoese Lighthouse can climb to the top of the tower for stunning views of the Black Sea and the city. The building also features several exhibits and displays about the history of the lighthouse and the city's maritime past. It's a great spot for history buffs and anyone interested in learning more about Constanta's rich cultural heritage.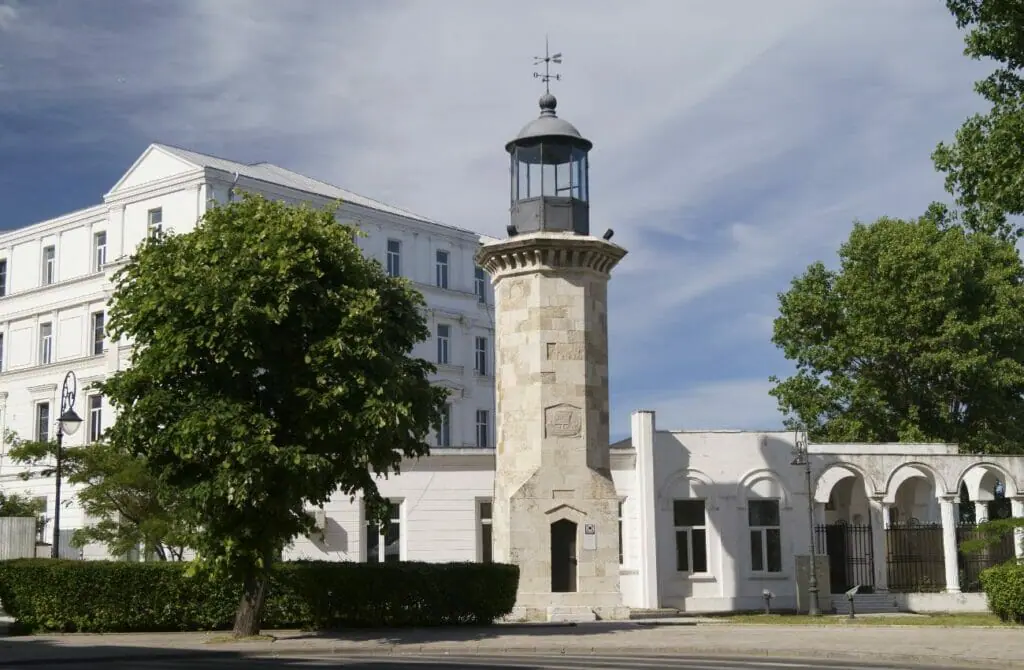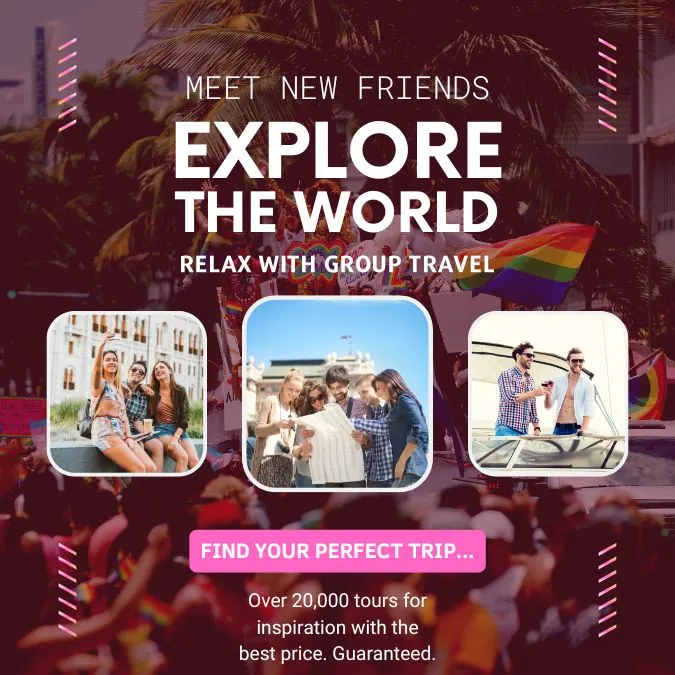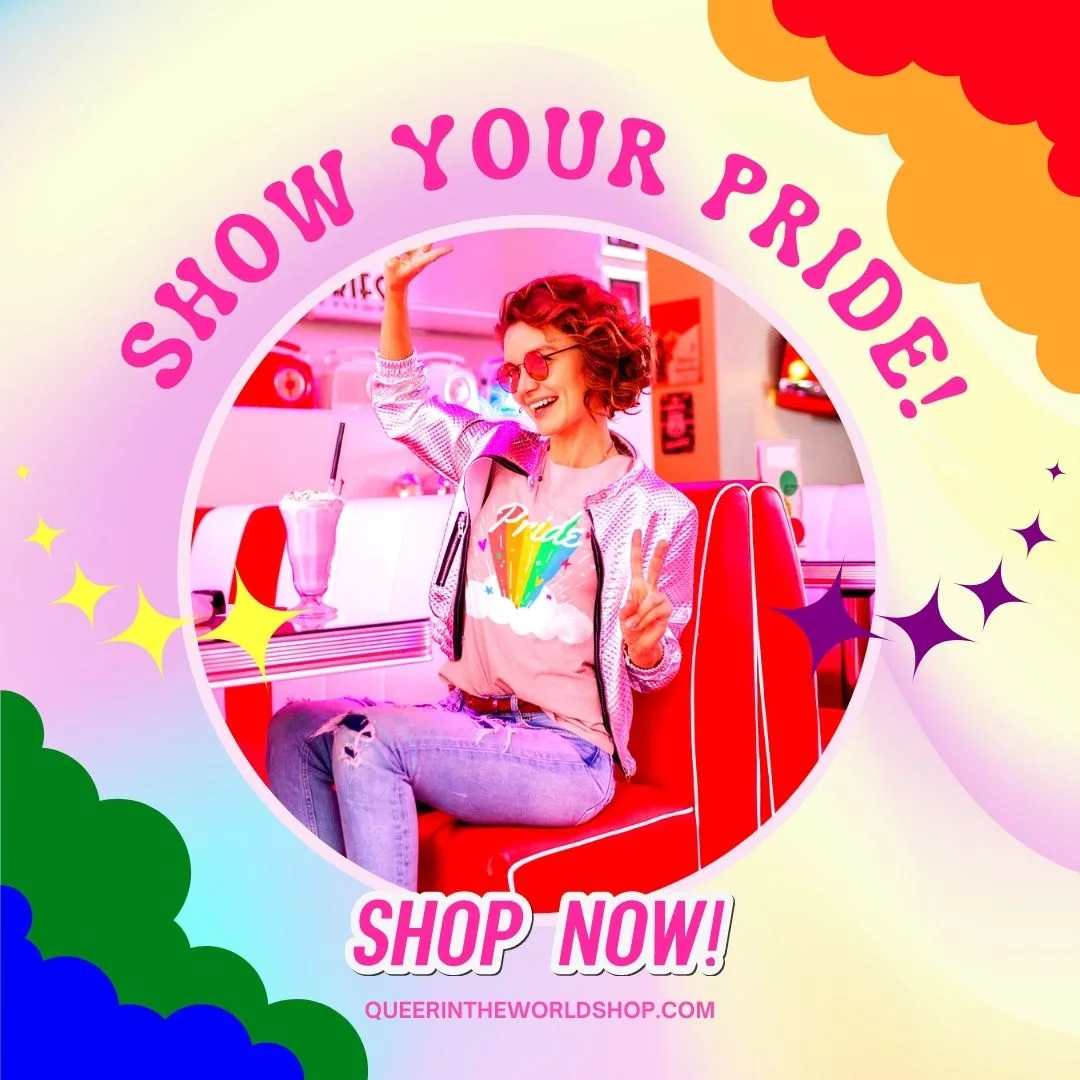 Gay-Friendly and Gay Hotels in Constanta, Romania
Don't wait another minute to book your stay at one of Constanta's most fabulously queer-friendly hotels! While many establishments in town might not welcome our rainbow family, these hotels have all pledged to embrace our queer spirit with open arms.
From non-discrimination policies to LGBTQ+ resources and amenities, these hotels go above and beyond to create a safe and inclusive environment for all guests who identify as LGBTQ+. And if you're looking for a place to stay in an area known for being LGBTQ+ friendly, these hotels have got you covered too.
In addition to the locally-owned gay-friendly accommodations in Constanta, international hotel chains can also be great options for LGBTQ+ travelers. Many of these chains have implemented policies and training programs to ensure that their hotels are welcoming and safe for LGBTQ+ guests.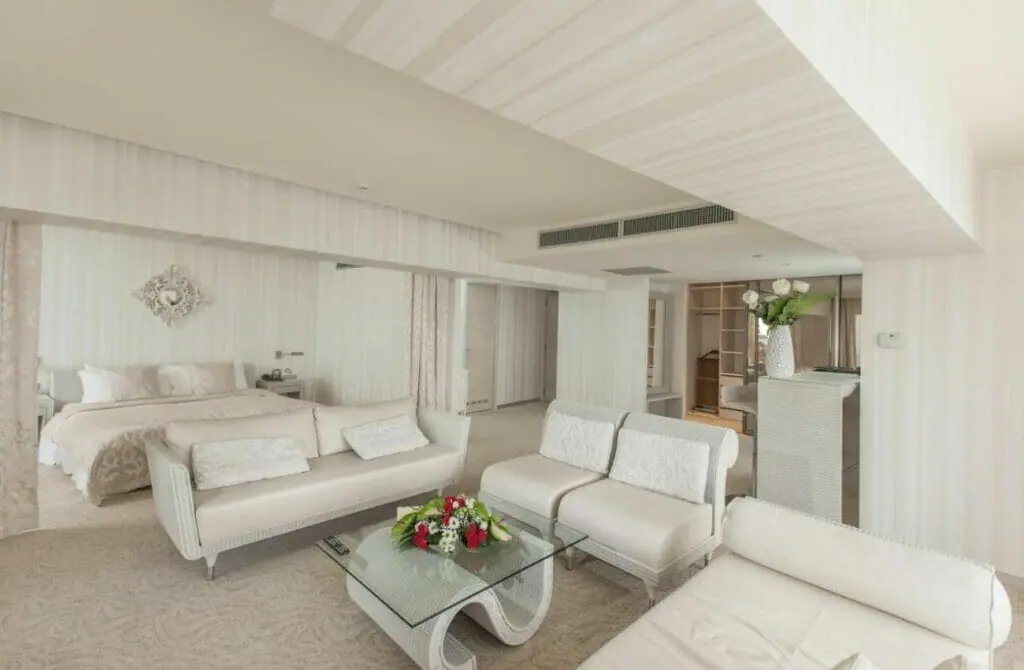 They may also have LGBTQ+ affinity groups within the company, which can help to promote a culture of inclusivity and support for queer travelers.
Moreover, international hotel chains are often known for their high-quality amenities and services, which can provide a more luxurious and comfortable stay for LGBTQ+ travelers. With a global presence, these chains can also provide a sense of familiarity and consistency for queer travelers who may be navigating unfamiliar destinations.
Whether you choose a locally-owned gay-friendly accommodation or an international hotel chain, it's important to do your research and choose a place that will make you feel welcome and comfortable during your stay in Constanta.
So why wait? Book now to experience the comfort, luxury, and acceptance these gay-friendly hotels in Constanta offer. With options to fit every budget and preference, you're sure to find the perfect home away from home.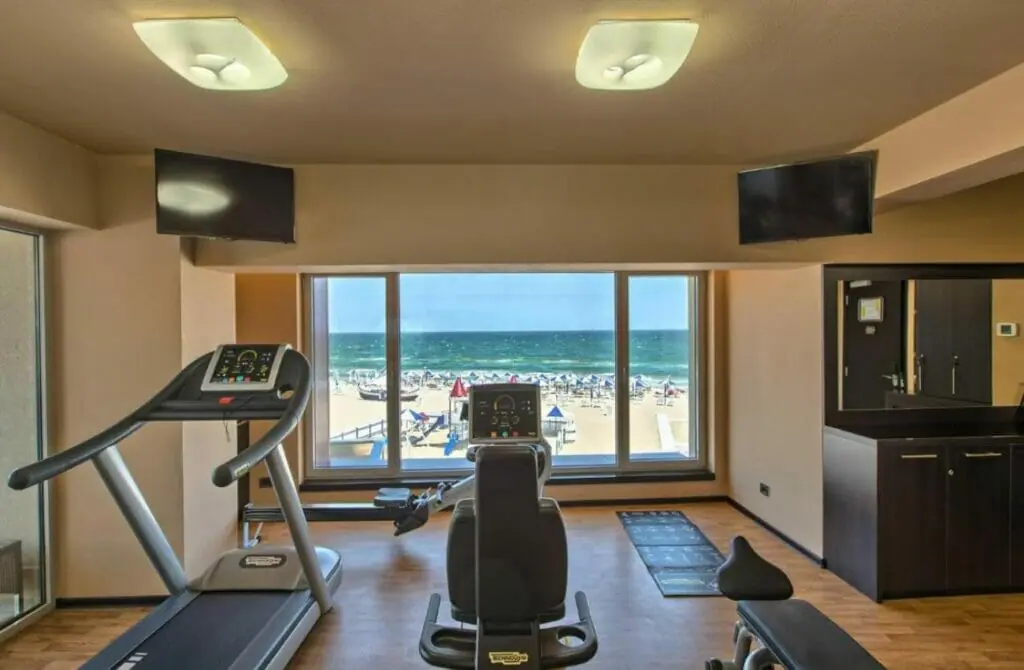 The most opulent hotel in Constanta is also our favorite, not just for the first-rate service and amenities but also for its prime seafront position and stunning room views.
Thanks to their plush beds, sizable sound-proof windows, and contemporary technology, all the suites and rooms have recently undergone renovations, making them oases for unwinding after a long day.
A large breakfast buffet, two elegant restaurants serving both local and foreign cuisine, a chic piano lounge and beachside bar, as well as contemporary workout centers, a sauna, a spa, and wellness services, are all available. The Hotel Vega is the perfect place to stay for a quiet getaway to Gay Constanta because of its prime location, cutting-edge design, and attentive service.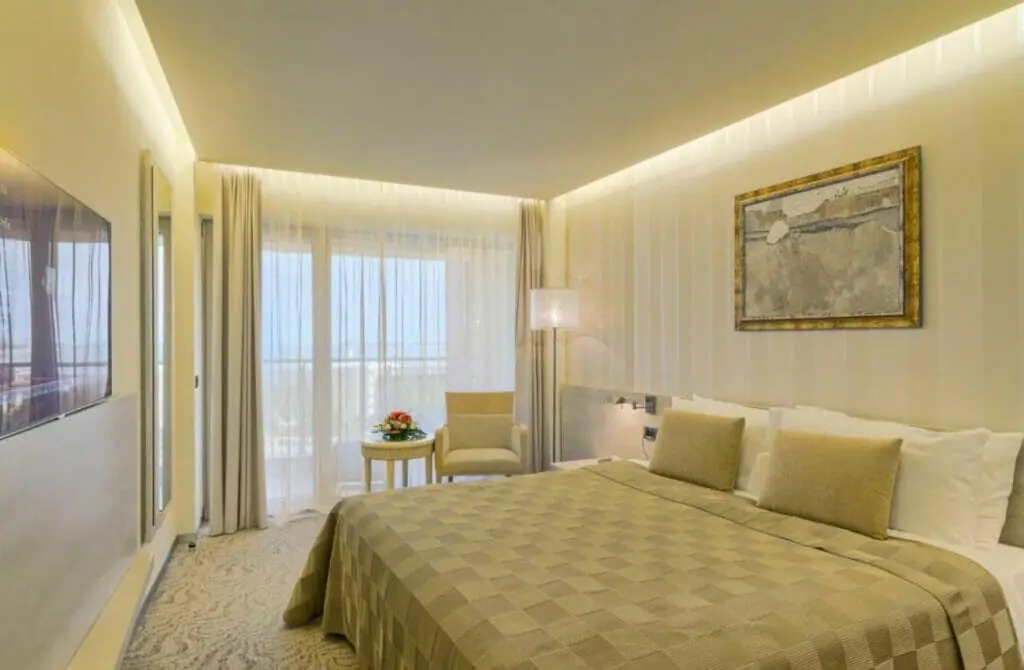 Belle Epoque Boutique Villa ☆☆☆☆☆
Discover the enchanting Belle Epoque Boutique Villa in the heart of Constanta, designed to provide guests with a lavish and unforgettable stay. From the moment you arrive, you will be treated like royalty, with a convenient airport transfer service to transport you directly to the hotel.
As you step inside, you will be amazed by the luxurious and breathtakingly beautiful surroundings. Each hotel room is equipped with a coffee machine, perfect for coffee lovers to indulge in while enjoying the stunning views of the city from the balcony.
Stay in shape at the hotel's state-of-the-art gym, providing an excellent opportunity to keep up your fitness habits. You can choose from various breakfast options, including a sumptuous buffet and a continental breakfast.
Indulge in the ultimate luxury and comfort at Belle Epoque Boutique Villa, and experience the perfect blend of relaxation and convenience.
Nestled on the beautiful coastline of Mamaia, Constanta, Iaki Hotel is a luxurious seaside oasis that promises an unforgettable vacation experience. With its stunning sea and lake views, this hotel offers a tranquil escape from the hustle and bustle of everyday life.
One of the unique features of Iaki Hotel is its spa, which provides a range of relaxing treatments that will leave guests feeling rejuvenated and refreshed. Whether you opt for a massage, facial, or body treatment, the expert staff will ensure you receive the utmost care and attention.
But the relaxation doesn't end there. With its serene and calming atmosphere, Iaki Hotel is the perfect place to unwind and recharge. Lounge by the pool, take a stroll along the beach or enjoy the quiet of the comfort of your room.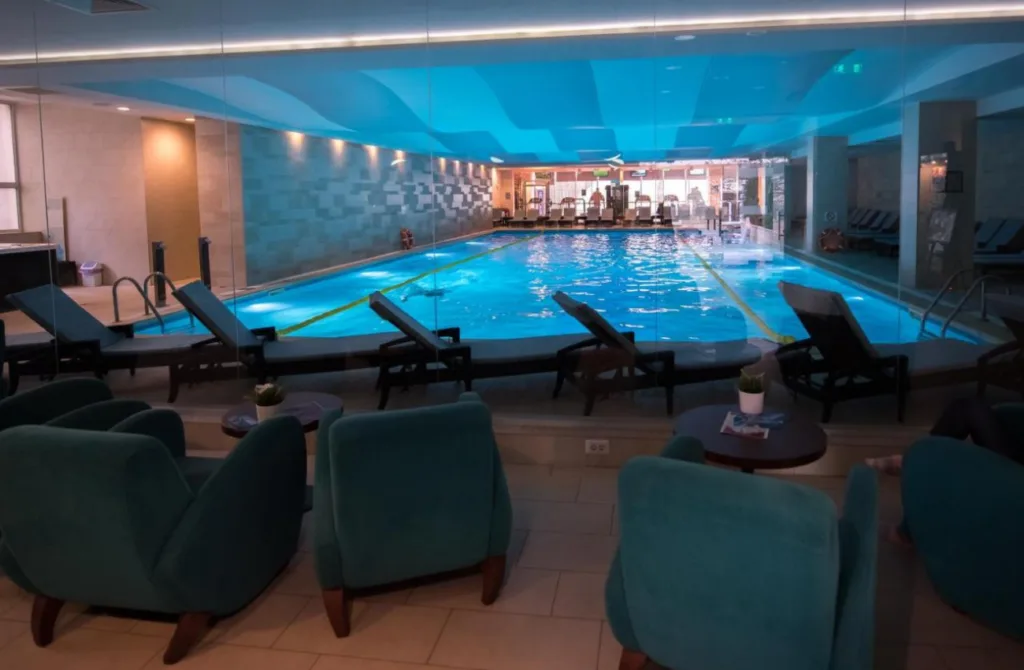 Between the beautiful beach and the serene waters of Lake Tabacarie, Hotel Malibu in Constanta is the perfect retreat for those seeking a peaceful and scenic vacation. With its breathtaking views of the sea and the lake, guests will surely have a wonderful experience at this hotel.
One of the unique features of Hotel Malibu is its unparalleled location, which allows you to watch the sunrise over the sea in the morning and the sunset over the lake in the evening. This makes for a truly magical experience that will leave you feeling inspired and refreshed.
Hotel Oxford Mamaia is a luxurious 4-star hotel that perfectly blends elegance, innovation, and modern design. Located in the heart of Constanta, this hotel is ideally situated to provide guests with stunning views of some of the city's most important landmarks.
Born from a passion for tourism and a desire to offer premium services, Hotel Oxford Mamaia has been completely renovated and reclassified to provide you with the ultimate luxury experience. With its stylish decor and top-of-the-line amenities, this hotel will surely exceed your expectations.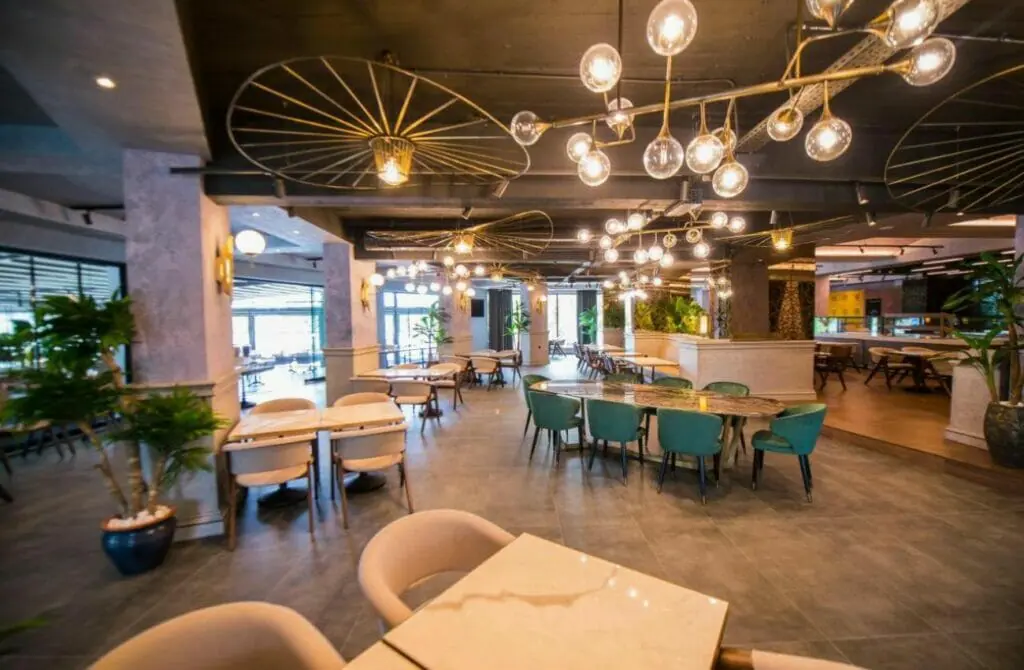 From its warmly decorated rooms to its rooftop salt-water swimming pool with sea views, this hotel promises a memorable vacation experience.
The rooms at Grand Hotel Astoria feature simple wood furnishings, flat-screen TVs, and minifridges, making for a cozy and comfortable stay. But the true highlight of this hotel is its range of dining options.
Settimo Cielo restaurant offers classic Mediterranean cuisine with panoramic views of the sea, while the traditional Osteria al Gial serves up food and wine from the Friuli region. There's another restaurant that serves a large menu of starters and homemade pastries.
For those looking to relax and unwind, Grand Hotel Astoria offers a wellness center that includes a range of spa treatments, including massages, facials, and body treatments. And, of course, there's the rooftop pool, which provides stunning views of the sea and the perfect spot to soak up the sun.
Hotel Pescarus is a charming 2-star hotel. Its thoughtful blend of modern design and a hint of traditional Romanian decor offers a comfortable and unique experience in a cozy and inviting atmosphere.
The hotel features rooms with balconies that offer partial sea views, allowing you to enjoy the beautiful surroundings. Each room is equipped with essential amenities to ensure a pleasant stay.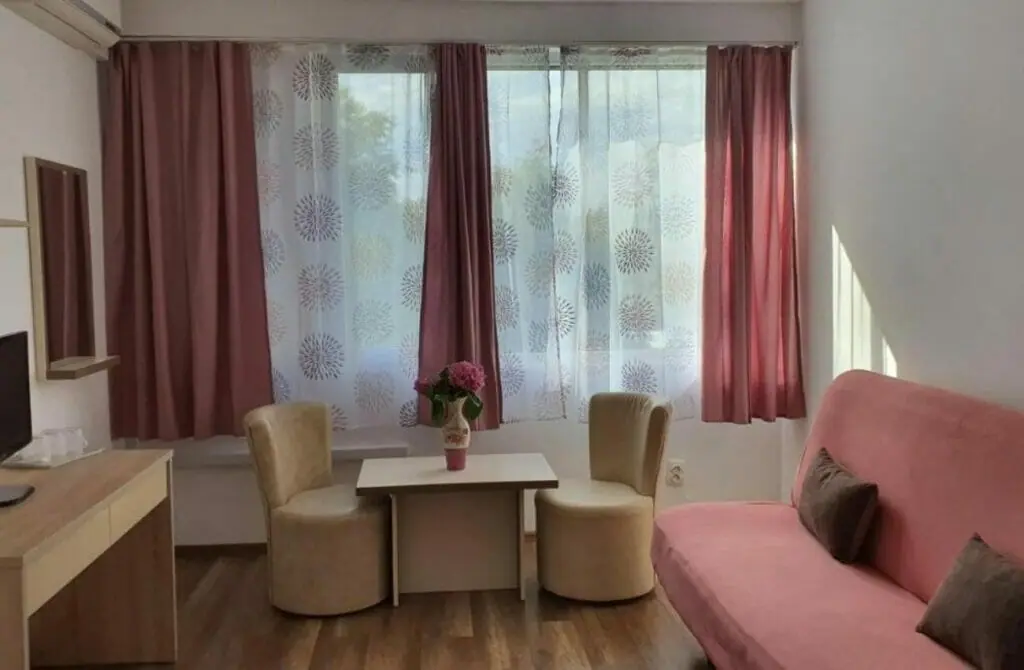 Gay Nightlife in Constanta, Romania
The city of Constanta has a lively nightlife. There is always something for everyone to do on the weekends when they have spare time because it boasts a range of bars, clubs, restaurants, and entertainment places. The night scene comes to life as soon as the rest of Constanta returns to their homes for the day!
Finding gay bars and clubs in the city may be difficult because there are no gay bars in Constanta, and gay folks are frequently forced to live in secret, but you can keep the fun going by going out and enjoying everything that Constanta has to offer in terms of nightlife in the gay-friendly bars. Remember to be discreet in public displays of affection.
So loves, be prepared to be captivated by the electrifying atmosphere that permeates the gay-friendly bars and clubs in Constanta. From lively dance floors pulsating with energy to cozy corners where you can engage in fun conversations, each venue offers its unique ambiance.
Whether you're seeking a high-energy extravaganza or a more laid-back and intimate setting, there's a place that caters to your preferred vibe.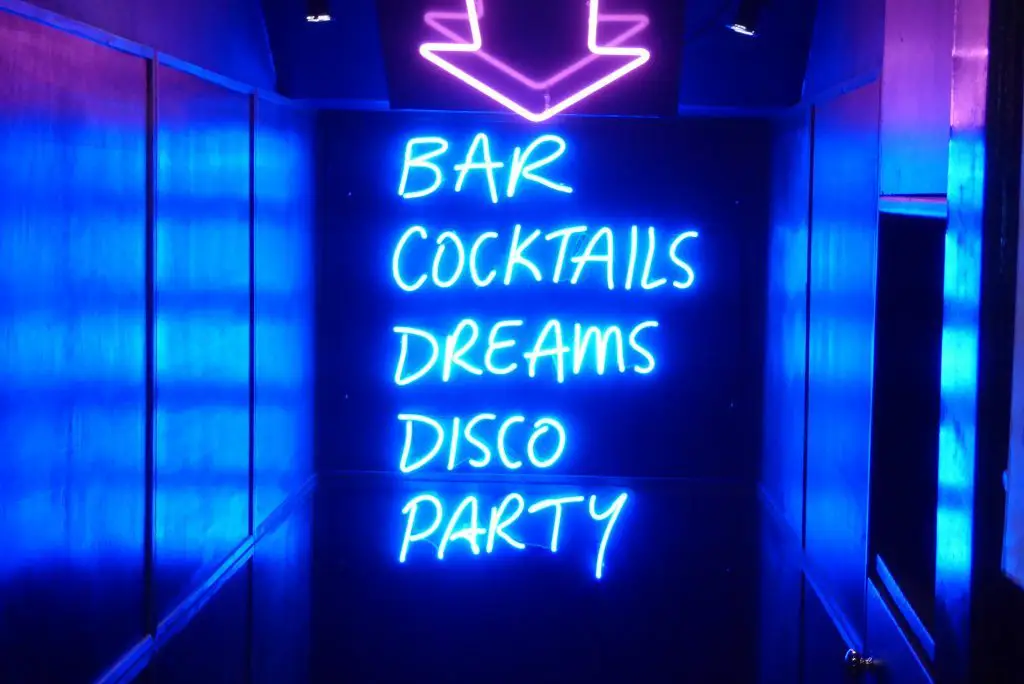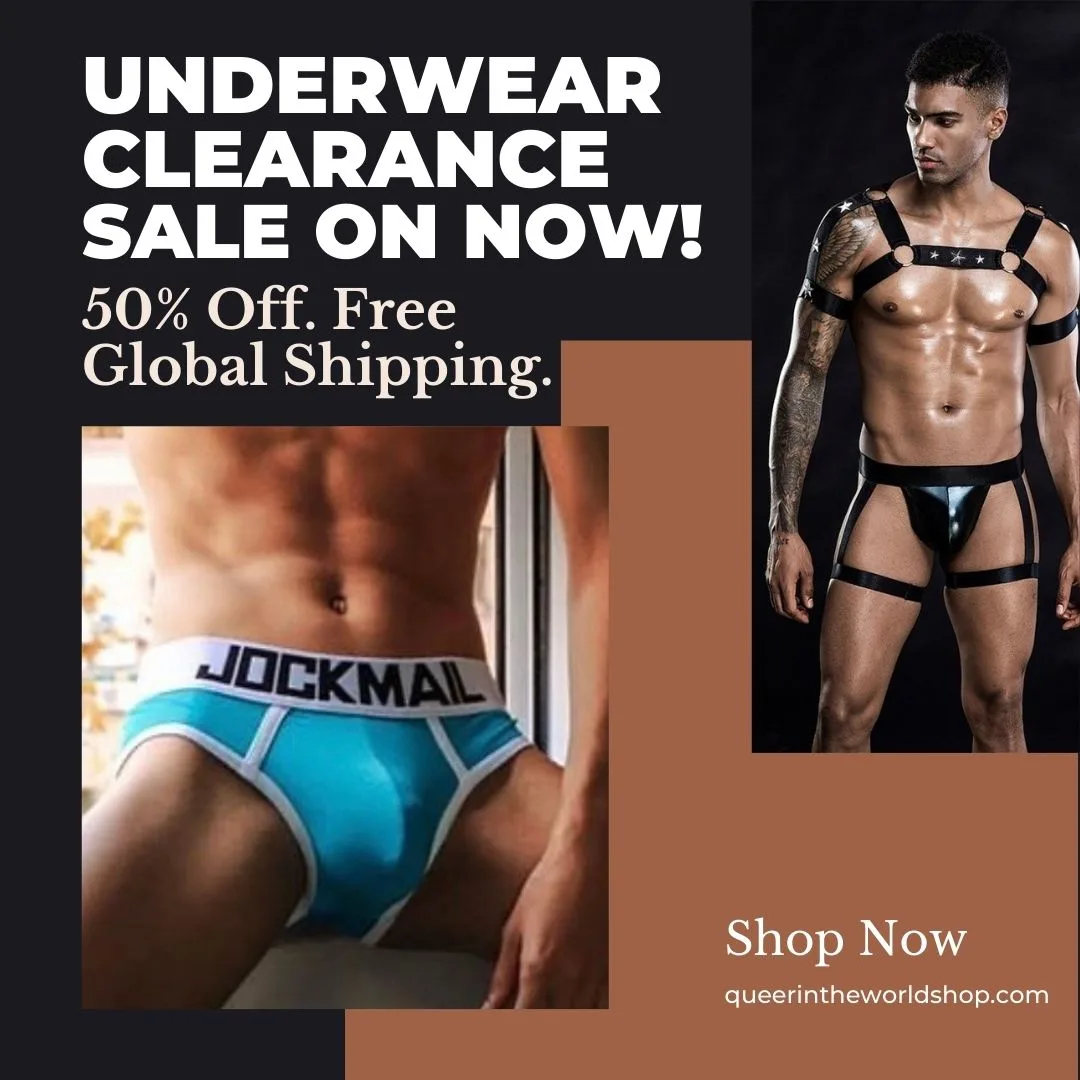 Gay-Friendly Bars and Clubs Constanta, Romania
At Soho Club, you can dance the night away to a mix of pop, house, and electronic music spun by some of the best local DJs. The club is known for its energetic vibe and inclusive crowd, making it a great place to meet new people and make new friends.
With a wide range of drinks and cocktails, you will surely find something that suits your taste buds. Plus, the friendly staff and security team ensure that everyone has a safe and enjoyable experience.
Inside the club, you'll find a vibrant and welcoming atmosphere with pulsing lights and high-energy music. The club's talented DJs spin various dance music, from pop to techno, to keep the party going all night long. The venue is also known for its drag shows and other live performances, which draw a diverse and enthusiastic crowd.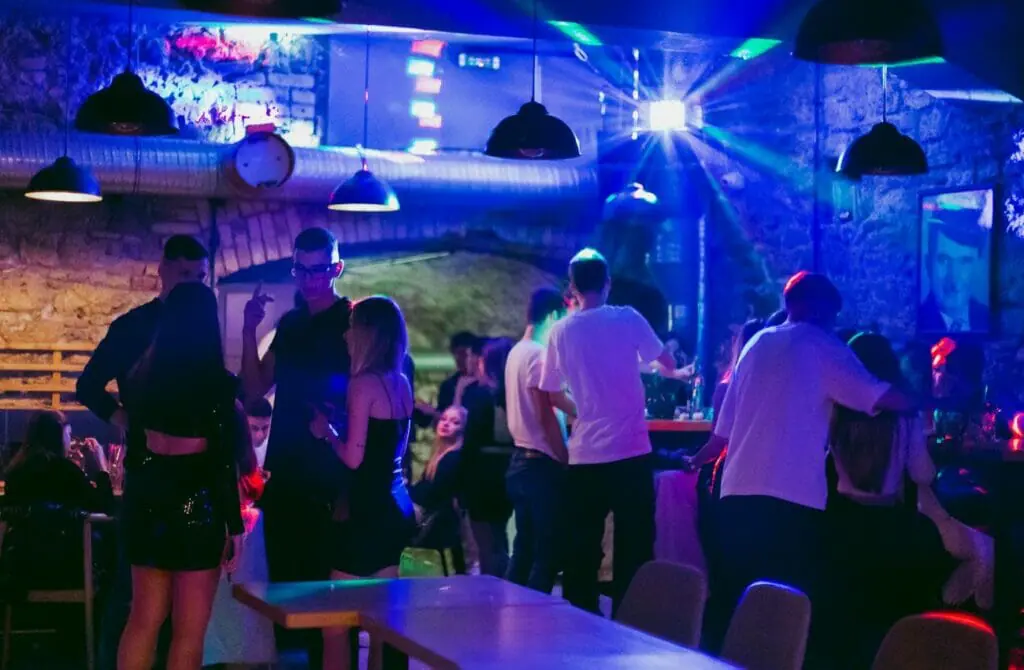 At Zeppelin, you'll find a diverse crowd of LGBTQ+ individuals and their allies, all united by a shared love of good music and good company. The bar features a variety of drinks, including craft beers and creative cocktails, as well as a menu of delicious snacks and small plates.
With a focus on supporting local artists and musicians, Zeppelin also hosts regular live music events, DJ sets, and other performances.
What sets Zeppelin apart, however, is its quirky and creative decor. The bar is filled with vintage aviation and rock 'n' roll memorabilia, giving it a distinctly retro feel. The friendly staff and welcoming vibe make this a great spot to start your evening or wind down.
The bar features a variety of drinks, including local and imported beers, wines, and spirits. The menu also includes a range of delicious food options, from classic pub fare to international cuisine. With friendly staff and a relaxed vibe, IQ Pub is a great place to socialize and meet new people.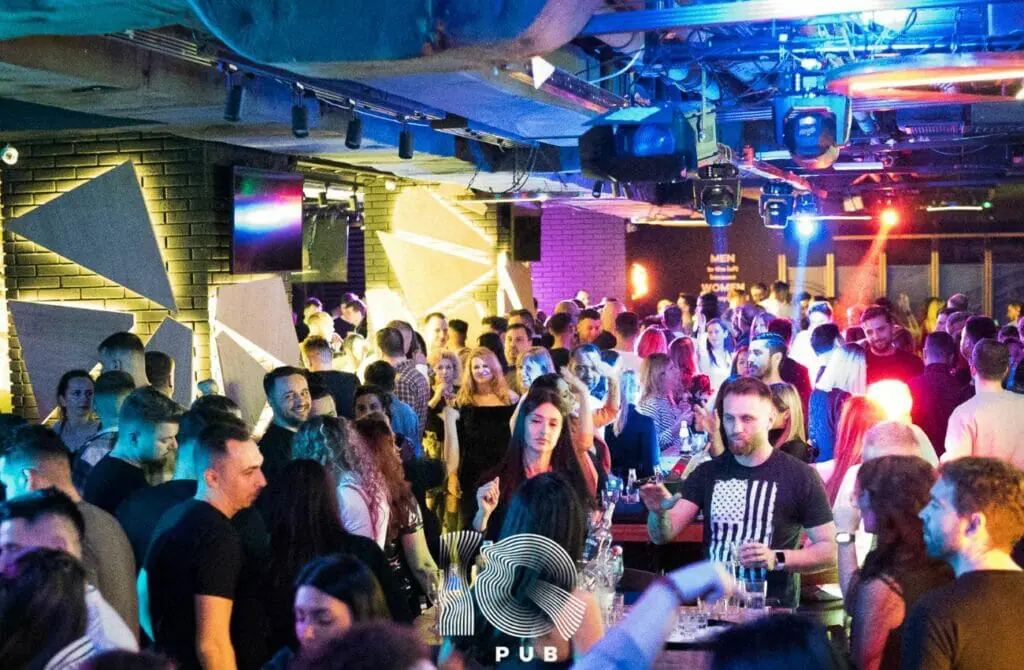 Yellow Bar & Coffee | Karaoke Constanta
With its inviting atmosphere and a range of entertainment options, this bar caters to a diverse crowd. The outdoor seating area provides a relaxed space to socialize and enjoy the sea breeze.
Whether you're in the mood for karaoke, live music, or simply a casual evening with newfound friends, Yellow Bar & Coffee | Karaoke Constanta offers an inclusive environment where everyone can have a great time. LGBTQ+ community and their allies can feel at home in this welcoming establishment, creating lasting memories while enjoying the vibrant nightlife of Constanta.
you'll find a warm and inviting ambiance, complete with comfortable seating and stylish decor. The bar offers a range of drinks, including craft beers, specialty cocktails, and a variety of spirits. The restaurant menu features a mix of international and local cuisine, with plenty of vegetarian and vegan options.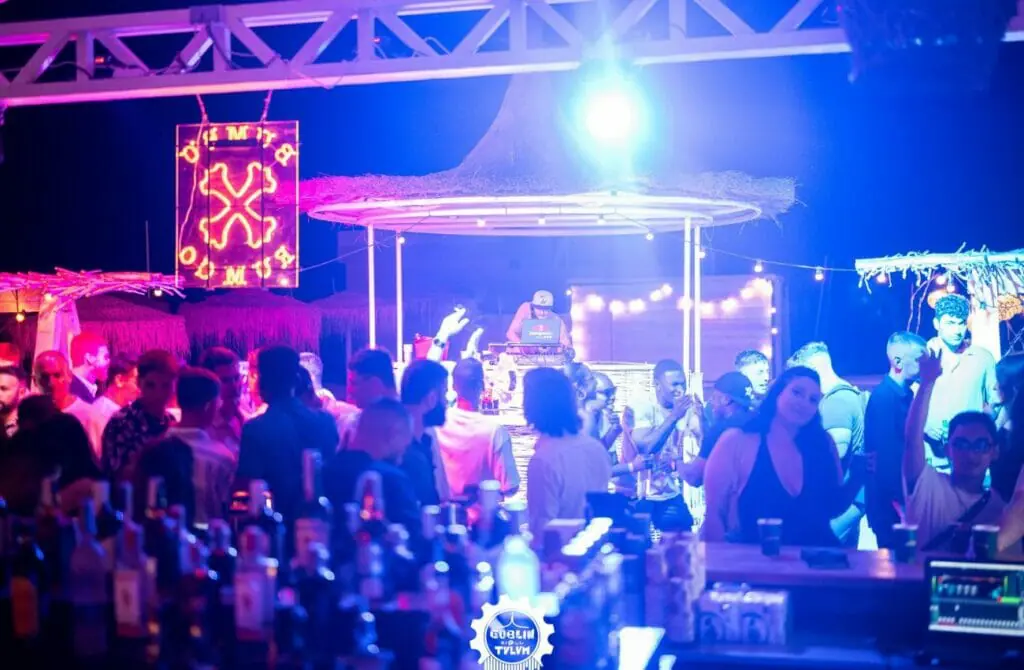 Gay Saunas & Cruising Clubs in Constanta, Romania
When exploring Gay Constanta, there's more to life than just cocktails and beers. One aspect of the gay scene that many of us queens love are checking out the local gay saunas and cruising clubs.
Granted, Constanta isn't quite as wild as Amsterdam, Barcelona, or Berlin, but these steamy venues still offer the perfect opportunity to meet new people, socialize, and engage in some hot and heavy action without swiping left or right. However, remember that these venues can differ in terms of vibe, patrons, and rules, so it's a good idea to be informed before you dive in.
Gay saunas, sex clubs, and cruising have long been popular ways for queer men to meet and engage in sexual activity, particularly in countries where same-sex activity is not widely accepted or may even be illegal. In these places, gay saunas and cruising clubs provide a safe and discreet environment for queer men to explore their sexuality and connect with like-minded individuals.
Despite the rise of gay dating apps, many queer men still prefer the anonymity and physical connection that can be found in these spaces – so somewhat counter-intuitively, you might have a hotter experience here than you would at home.
We recommend checking out our guide to cruising for first-timers before you get started, which should give you the lowdown, and always practice safe sex.
Keep in mind that local laws and customs regarding gay venues and sexual activity should be respected at all times. With a bit of forethought and an open mind, visiting gay saunas and cruising clubs can be a thrilling and steamy part of your gay Constanta adventure.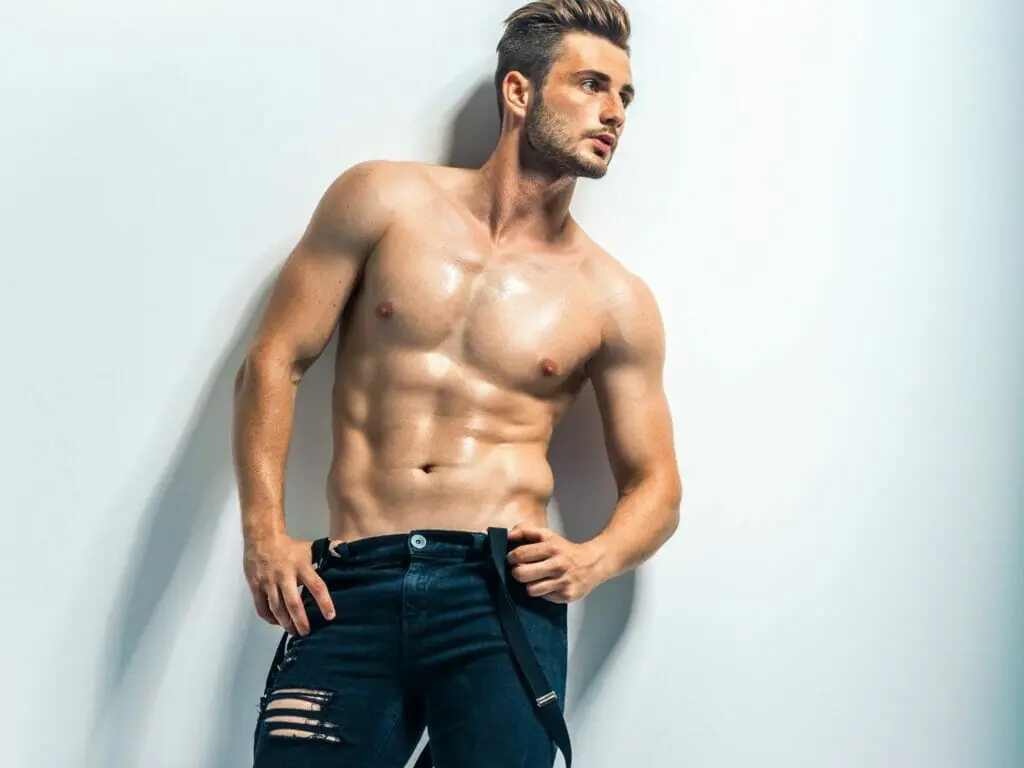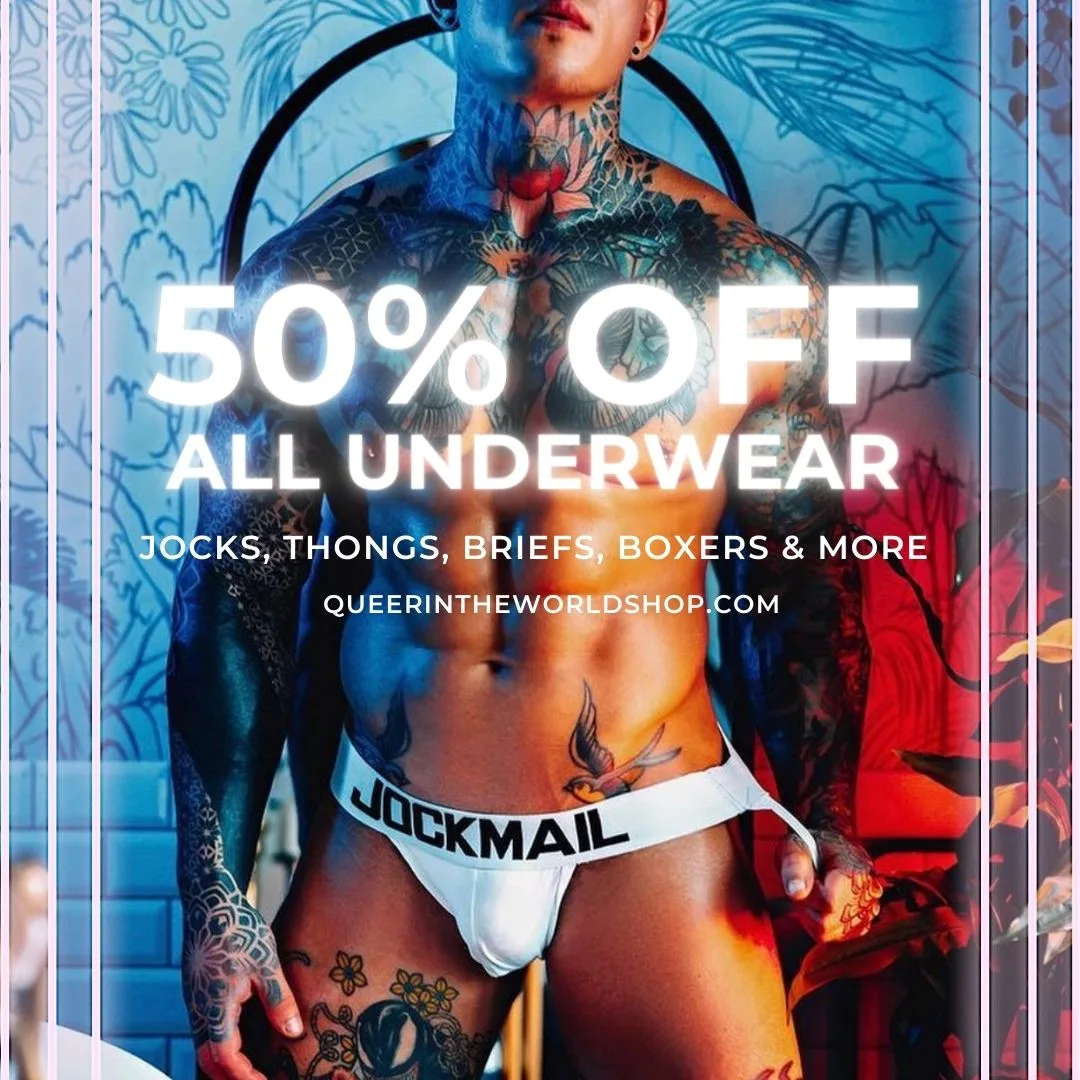 Gay Map Of Constanta
Finding it hard to envisage where everything is in Constanta? Hopefully, this queer-centric map helps where we have marked all the bars, clubs, parties, hotels, saunas, massages, and more will help you stay in the spot best suited to you!