Drag is an art form that can be traced back in history to ancient times – well before the first drag queen movies were made (or even before film was invented!). It is a way to explore one's identity, which allows people to transform and perform different facets of themselves. In recent years, drag has been more and more in the center of attention of pop culture, with shows like RuPaul's Drag Race attracting a massive audience, even though drag queens have been performing for live audiences for decades.
Drag queens are usually bold and eye-catching, and they have a strong stage presence, so it's no wonder they've been main characters in many films throughout the years. Whether they are dramas, comedies, or musicals, the range of stories about them guarantees something to enjoy for everyone. Drag allows for a mixture of emotional plots with camp characters and absurd storylines, which all converge to create the most amazing atmospheres. In the following paragraphs, we'll dive into some of the best films about drag queens.
Wondering where to watch? It depends on where you live in the world and which streaming services you have. We link to the streaming service we watch on in each case - be it Netflix, Amazon Prime, Apply TV+, or elsewhere.
You can get one month free of Amazon Pride (or a 6-month trial for students) of Amazon Prime and also get immediate access to FREE Two Day shipping, Amazon Video, and Music. While you won't be charged for your free trial, you'll be upgraded to a paid membership plan automatically at the end of the trial period - though if you have already binged all these, you could just cancel before the trial ends.
Apple TV+ also has a one-week trial, and Hulu has a one-month trial (which can be bundled with Disney!). Another option might be using a VPN to access Netflix titles locked to other regions. Netflix is now available in more than 190 countries worldwide and each country has a different library and availability. US Netflix is (understandably) one of the best.
While we wish everything could just be in one place - for now, it seems these are the best streaming platforms to watch on.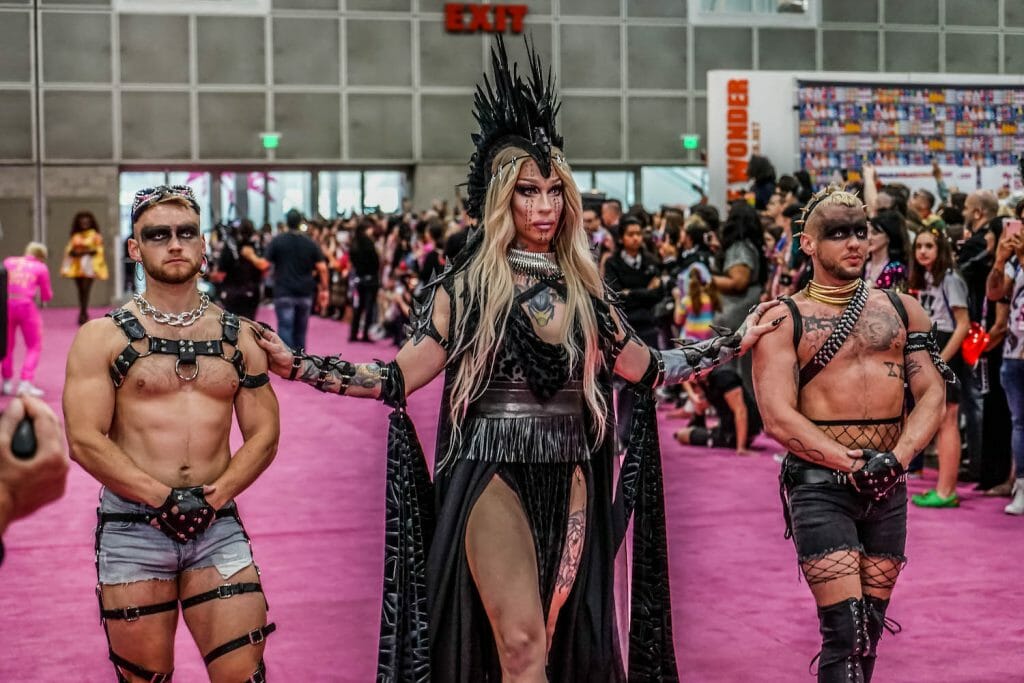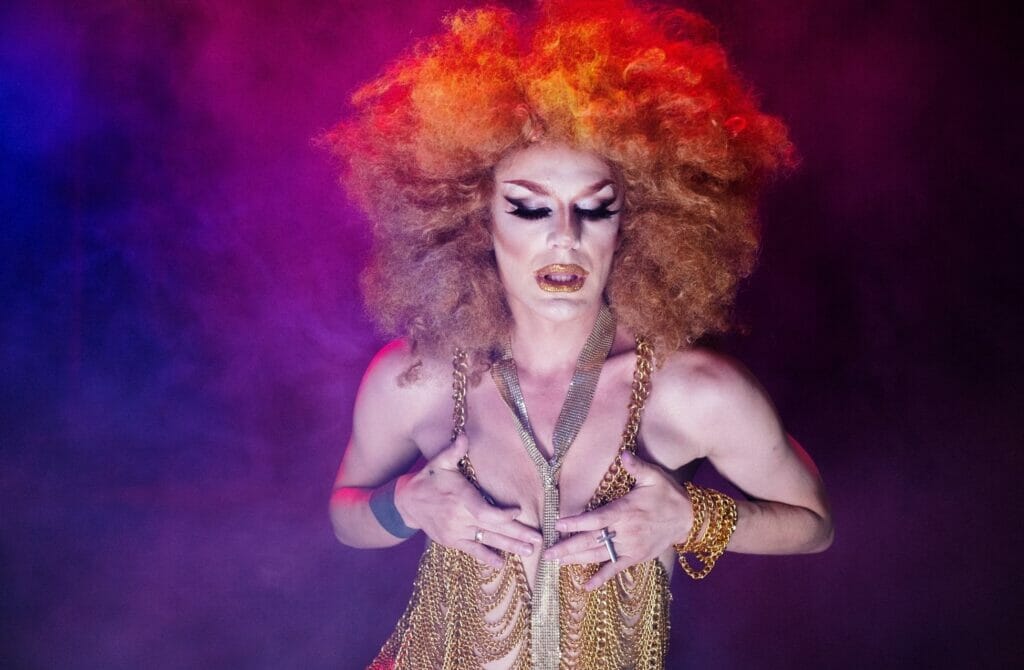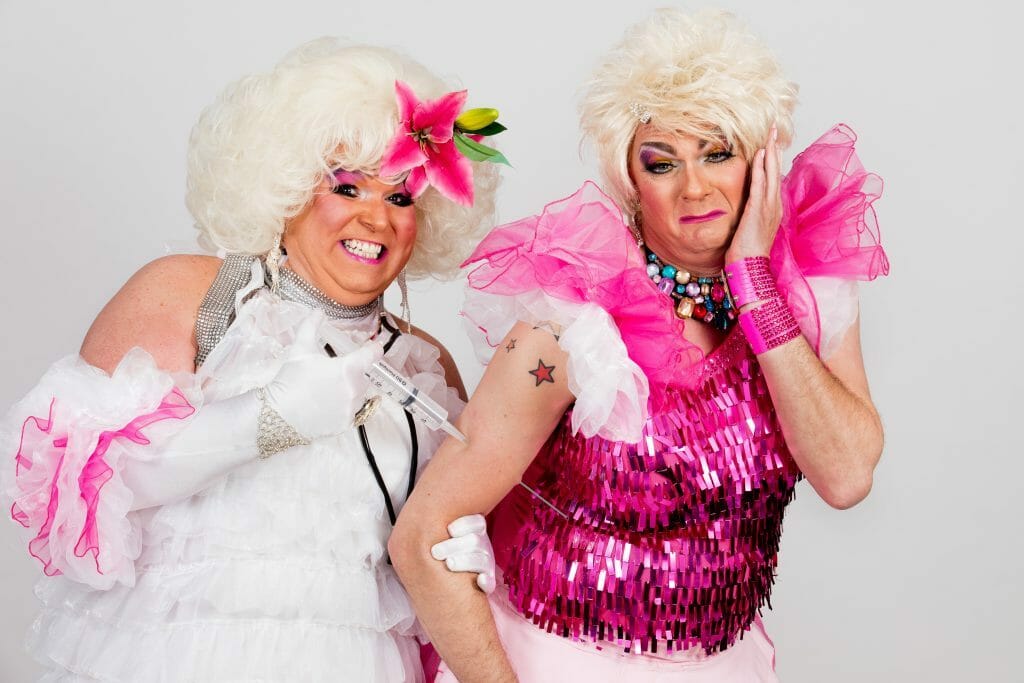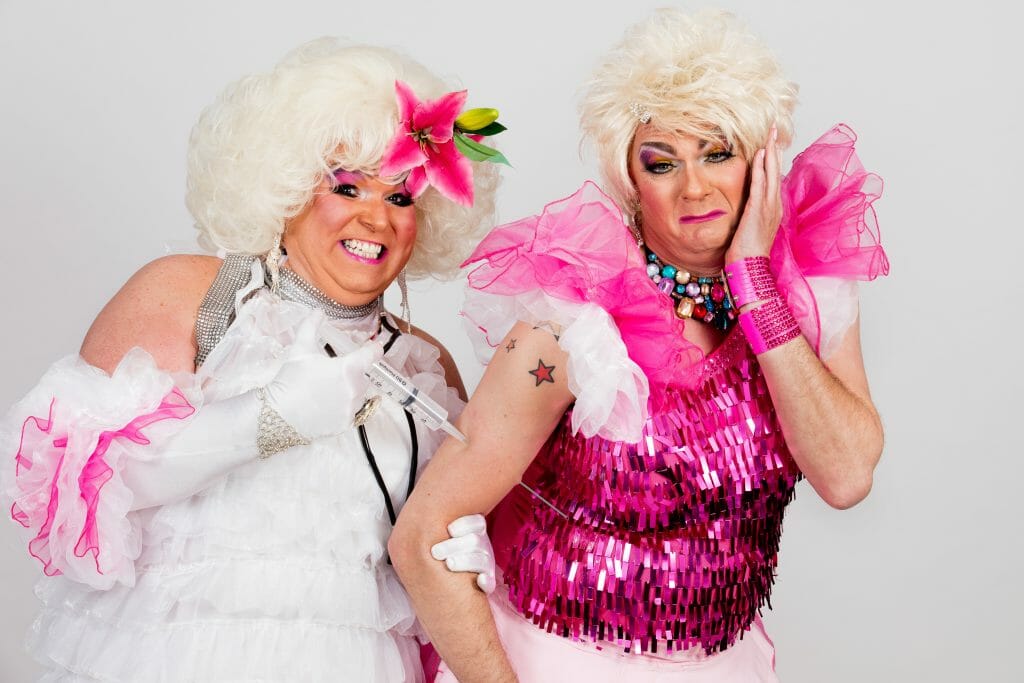 The Queen (1968), by Frank Simon, is a documentary film about the drag queens who organized and participated in the 1967 Miss All-America Camp Beauty Contest. Central to the movie is Jack, a gay New Yorker of only 24 years old who hosted the beauty contest as a drag queen by the name of Flawless Sabrina. Under Jack's wing is Richard, also known as Rachel Harlow, who takes part in the contest against some heavy-hitting opposition.
A very interesting thing about The Queen is the fact that Crystal LaBeija participated in the beauty contest documented in the movie: she reaches the top five together with Rachel, pitting against her in the finals. A historic icon of the scene, LaBeija ends the movie with a moving speech that gets to the heart of what doing drag is all about. As such, her influence is felt all over drag media: the cast of the incredible Paris is Burning (1990), featured in this list, is composed of several members of House of LaBeija, the drag club she founded later on in her career.
The Queen is a precious document of drag culture and one of the best drag queen movies of all time. It's a time capsule that encompasses a whole different approach to this way of expressing one's own identity. The movie came out in a foundational year for forward-thinking movements. In fact, the movie was screened at the Cannes Film Festival, but before the awards could be given out, the protests that took place in the streets of Paris in May 1968 led to the festival being canceled. Although some things have changed, others have stayed the same: the queens featured in The Queen are vivacious and fun, and any fan of drag will love the time spent with them.
The Rocky Horror Picture Show (1975), by Jim Sharman, is both a musical comedy and a horror film. Perhaps one of the most iconic depictions of drag culture, Tim Curry stars as bisexual mad scientist Dr. Frank N. Furter, who describes himself as a "transvestite from Transexual, Transylvania". The movie was based on a 1973 musical written by Richard O'Brian, who appears in the movie as Riff Raff, also starring Curry. The Rocky Horror Picture Show pays homage to (and at the same time parodies) the horror and science fiction B movies that were produced "en masse" in the decades before.
The movie begins with a criminologist narrating this horrifying tale: Brad Majors (Barry Bostwick) marries Janet Weiss (Susan Sarandon) and, as they go on their honeymoon, a flat tire leaves them stranded in a cold and rainy night. They wander through the woods to find an imposing castle. Against all common sense, they know the door asking for a phone. Inside the castle, an "Annual Transylvanian Convention" is taking place. Instead of helping them, manservant Riff Raff and his French maid sister Magenta (Patricia Quinn) lead them to the main show. That´s when Dr. Frank-N-Furter comes in: he will take the couple on a mad journey that will make them question their identity, both personal and sexual.
The Rocky Horror Picture Show is one of the funniest and queerest movies of all time. Upon its release, the movie wasn't met with much enthusiasm. Yet with time, it has garnered the strongest of followings: after many midnight screenings in the New York Waverly Theatre, people began to shout lines of the film and yell their retorts to what the characters said. This instituted what is known as "counterpoint dialogue", and to this day The Rocky Horror Picture Show is still screened all over the world regularly.
Victor/Victoria (1982), by Blake Edwards, is a musical comedy film set in Paris about a singer and actress who finds success performing as a man. While it was later adapted as a Broadway musical, the original script is in itself an adaptation of a 1933 German film by the name Victor and Victoria. The movie was met with strong praise by critics and garnered seven Academy Awards nominations. Of these, it won Best Original Score. Which is no surprise: this great score was composed by Henry Mancini (known for scoring The Pink Panther and Breakfast at Tiffany's), with the lyrics being penned by Leslie Bricusse (Willy Wonka and the Chocolate Factory).
The film follows two characters: Victoria Grant (Julie Andrews), a frail soprano who can't get a job performing in any Parisian club, and Carroll "Toddy" Todd (Robert Preston), a gay performer in his later years who works at the Club Chez Lui. The same night Victoria is rejected by the club's owner, Toddy finds himself fired from the club due to an altercation he had with his former lover, Richard (Malcom Jamieson). He sees Victoria in a restaurant as he's walking home and decides to approach her. The two of them hit it off and, after a violent encounter where Victoria punches Richard, Toddy comes up with the idea of presenting her as a male performer to one of Paris' most important talent agents.
Victor/Victoria is a deep dive into the core idea behind drag: that gender is a performance, just like singing or acting. It's something you find inside you and you make it real by doing it, by acting how you feel you should act, by acting how you really are. That doesn't make it any less real than any other expression of gender. It's all performance. Victor/Victoria carries a heartwarming message that's ahead of its time and incredibly entertaining to watch.
Paris is Burning (1990), by Jennie Livingston, is a documentary film about the ball culture of New York during the 1980s. This film is a critical darling: its thoughtful and layered portrayal of drag culture struck a chord with critics all over the world. It won a plethora of international awards, yet Paris is Burning did not receive a nomination at that year's Academy Awards. This snub leads to several accusations of homophobia and transphobia against the Academy. From posterior Best Documentary Feature winners, it's clear that this reaction changed the way the Academy evaluated queer documentaries in the following years.
For those not privy to the ballroom side of drag culture, it's an expression of drag inspired by masquerade balls that have functioned as a safe space for African-Americans and Latinx. While its roots are in the city of New York, it's important to know that the original drag balls were hosted by William Dorsey Swann, the first person to present himself as a drag queen, during the last decades of the 19th century. These balls were mostly attended by former slaves during the times of racial segregation, yet racism was still present at these events. This prompted African-American and Latinx performers to form their own balls, giving birth to modern ballroom culture in 1960s Harlem.
The film follows several important members of the scene, Angie Xtravaganza, Dorian Corey, Willi Ninja, and the illustrious Pepper LaBeija, who inherited House LaBeija after Crystal LaBeija's retirement. This was not the only House, rather "houses" are organizations by older members of the scene who take in young performers and care for them like they were family. Part of what makes ball culture so inclusive is these safe spaces that the community built for itself. Paris is Burning is a must-watch for any fan of drag culture: it's an insightful look at what makes this subculture such a beautiful place to be a part of.
The Adventures of Priscilla, Queen of the Desert (1994), by Stephan Elliot, is a road comedy set in the Australian Outback. The film became a hit and was one of the few LGBTQ movies of the time to reach a mainstream audience, with millions of people watching it all over the world. It was thoroughly praised for its portrayal of drag, gay and transsexual communities in an empowering way. Only four years after Paris is Burning's snub, this film did receive an Academy Award nomination, which it also won, for Best Costume Design. This category is definitely a highlight of the movie, having won many other awards for it.
The movie follows Anthony Belrose (played by Hugo Weaving), a drag queen by the name of Mitzi Del Bra working in Sydney, Australia. After he receives an offer from his estranged wife Marion to perform in the hotel-casino she manages, Anthony convinces two performers to join him on the four-week trip to the Alice Springs: Bernadette Bassenger (Terence Stamp), a transgender woman, and Adam Whitely (Guy Pearce), a full-of-himself young drag queen who uses the pseudonym of Felicia Jollygoodfellow. They rent a tour bus which Adam names "Priscilla, Queen of the Desert" and set off.
The Adventures of Priscilla, Queen of the Dessert paints its characters as hilarious yet flawed people. It captures what the life of an entertainer is: a constant search for an act that will impact and bedazzle people. Like most road trips, their travel through Australia allows them to reflect on themselves and see their lives in a new light: Anthony will find what he's missing, whether he wants it or not. This emotional journey will have you rolling on the floor laughing. You may cry a little too and will be inspired to have your own fiercely fabulous Priscilla Queen of the Desert soon!
One of the first drag queen movies – and one that has truly stood the best of time.
To Wong Foo, Thanks for Everything! Julie Newmar (1995), by Beeban Kidron, is a comedy film about a group of drag queens who take a road trip together. The title of the film refers to the autograph that actress and singer Julie Newmar gave to one of them. They carry this autographed picture as a memento throughout their whole journey. From the very Julie Newmar, to drag extraordinaire RuPaul, the movie features several cameos by distinguished actors, singers, and drag performers.
The movie follows three drag queens as they drive from New York City to Los Angeles in their 1967 Cadillac DeVille yellow convertible. The reason behind their journey is the "Miss Drag Queen of America Pageant", a beauty pageant organized in Hollywood. Two of them, Vida Boeheme (Patrick Swayze) and Noxeema Jackson (Wesley Snipes), won this trip after tying for the win in the "Drag Queen of the Year" contest. The third one, Chi-Chi Rodriguez (John Leguizamo), is an inexperienced and unlucky "drag princess" who they have decided to take under their wing.
One of the best things about To Wong Foo, Thanks for Everything! Julie Newmar is its stars: the filmmakers took two of the hottest macho men in the nineties and showed them in drag without ever treating it as if it was something bad. Just two years before, martial artist Snipes had starred against Sylvester Stallone in the action-comedy Demolition Man. As for Swayze, he had been deemed "Sexiest Man Alive" in 1991 and acted as the villainous surfer Bodhi in Point Break. Yet they both manage to portray beautiful drag queens with great respect. Audiences of the time were captivated by these macho queens, and you will be too.
The Birdcage (1996), by Mike Nichols, is a remake of the Franco-Italian comedy movie and musical by the name of La Cage aux Folles. It tells the story of a married couple who's about to meet their son's conservative in-laws, the catch being that the couple is composed of two gay men. Played by the illustrious and hilarious Robin Williams, Armand Goldman is the owner of The Birdcage, a drag club in South Beach, Florida. Starring next to Williams is Nathan Lane, who plays Albert Goldman, a drag queen and the main star of the club. The film was nominated for an Academy Award due to its outstanding art direction and several other awards.
The film begins with Val (Dan Flutterman), Armand's son, telling his father that he's not gay and that he will be marrying a woman, Barbara (Calista Flockhart). In a cute parody of some sad real-life situations, Armand tells his son that he is disappointed. But also cheekily adds that he will support his decision. Then he learns that his son's father-in-law will be Kevin Keeley (Gene Hackman), a conservative Republican Senator who's completely against gay rights. In order to avoid any disasters, the young couple plan to lie to Barbara's father about who Armand and Albert are.
The Birdcage was highly praised by critics and LGBTQ advocates of the time. Like the other films in this list, its portrayal of queer people, drag queens, in particular, goes beyond stereotypes and tropes. The Birdcage portrays Albert as an individual with many layers and much depth. It may not seem like a lot, but it's in fact a very rare occurrence, particularly when movies are not made by people who identify and feel close to queerness. The Birdcage is a love letter to differences and understanding.
Hedwig and The Angry Inch (2001) is a musical dark comedy film about a gay rock singer from Communist Germany. It was directed by John Cameron Mitchell, who also stars in the film's titular Hedwig/Hansel. The movie is an adaptation of a 1998 homonymous musical written by Stephen Trask. The movie received lots of critical praise, with some calling it the next Rocky Horror Picture Show. It won tons of awards at several local and international festivals, including the Audience Award and Directing Award at the Sundance Film Festival
Young Hansel Schmidt, a gay teenager leaving on the Eastern side of the Berlin Wall, falls in love with an American soldier, Luther. He wants to marry Hansel, but also wants him to change his sex. His mother gives him the money for the operation and it all goes wrong. The doctors make a mistake while operating Hansel, leaving him with just an inch of flesh where his sexual organ used to be: the titular "Angry Inch". Still, Hansel travels to America with Luther, taking his mother's name: Hedwig. Just one year after their wedding, Luther leaves her and goes off with a man. As if it weren't enough, Hedwig learns that the Berlin Wall has fallen and that her sacrifices have been for nothing.
What's great about Hedwig and The Angry Inch is that, after these harrowing events, Hedwig doesn't lose hope. She reinvents herself and goes forward with her dream of being a rock star. Yet this movie isn't about feeling good: she will face public shaming and violence at the hands of bigots. But she will stay strong. The ending of the movie sees Hedwig finally finding peace within herself and having a clear understanding of her gender and sexuality. Hedwig and The Angry Inch is a very peculiar movie with a unique take drag and gender performance.
Kinky Boots (2005), by Julian Jarrold, is a comedy-drama loosely based on the real-life story of shoemaker Steve Pateman and his unlikely partnership with a drag queen. The film is set in Northamptonshire, England. Shoemaker Charlie Price (Joel Edgerton) owns a small shoe factory. It's a family-run business, inherited from his father and his father before him. Yet since the death of Charlie's father, everything is going downhill: their classic dress shoes are selling less and less. He doesn't know what to do.
Out of the skies comes Lola (Chiwetel Ejiofor), a drag queen who Charlie defends against some badmouthed drunkards. After being knocked out by said drunkards, Charlie finds himself in Lola's dressing room. There he's introduced to the world of drag. As a veteran shoemaker, the first thing Charlie notices is that the heels of the boots the drag queens use tend to break with much more frequency than normal. After a few days, an idea pops into Charlie's head: what if he could use his factories infrastructure to build high heel boots intended for drag queens. The shoemakers at the factory reinvent themselves and start producing several new drag boots, with the help of Lola, of course, who will make sure that they are as sexy as they need to be.
Kinky Boots is a great watch even without considering it is one of the best drag queen movies. It's one of those feel-good movies that will make you want to believe in a better world. The fact that the story is real makes it even better; although there wasn't just one Lola: Pateman talked with several drag queens in order to make the perfect boots. In 2013, the musical adaptation of Kinky Boots debuted on Broadway to stellar reviews, winning six Tony Awards.
Hurricane Bianca (2016), by Matt Kugelman, is a comedy film starring RuPaul's Drag Race sixth season winner, the drag queen Bianca del Rio (also known as Roy Haylock). Ever since she was crowned as the winner of the popular drag competition in 2014, Bianca has been practicing standup and hosting drag events. So it was no surprise when she announced she would be starring in a movie of her own. Even though it went into production before she won the competition, it managed to raise over thirty thousand dollars in crowdfunding. Meaning that the fans were clamoring for this film.
The film follows Richard, a New Yorker high school teacher who gets fired shortly after finding a new job in Texas. The reason? The fact that Richard is a gay man. To the surprise of non-American watchers, this is actually legal in some places in the United States. Boiling with anger against this oppressive system, Richard changes into his drag persona and exacts revenge against those who wronged him (now her) as Bianca del Rio. Even though Hurricane Bianca's main concern it's to make us roll on the floor laughing, it's also meant to spread awareness about this truly terrible issue: by the time the movie was made, workplaces were allowed to fire a person only for being gay in over twenty-nine states in America. This fact was one of the inspirations for the film.
This is a great film for any RuPaul's Drag Race. For the fans of the show, it will be no surprise to learn that Bianca delivers a thoroughly entertaining performance. Having a drag queen play the role of a sassy teacher is a phenomenal idea. And Bianca does a fantastic job at it. The fans will also rejoice to know that there are plenty of jokes and easter eggs for those who have followed Bianca's career and drag culture in general. Hurricane Bianca is, in truth, a movie made for fans of drag queens.