Tbilisi, Georgia's capital city, is an ancient metropolis that combines modern architecture with several historical remains. The bustling city of incredible contrasts may be found in eastern Georgia, partly in the picture-perfect gorge formed by the Kura River. Tbilisi is home to a thriving LGBTQ community and an ever-evolving queer culture.
It is easy for tourists –– both gay and straight –– to fall in love with Tbilisi. The city is not as accepting of the gay community as Barcelona, Berlin, and Amsterdam. However, the city is far more accommodating of the gay community than the rest of Georgia and the vast majority of other East European cities.
As a country, Georgia is renowned for being quite homophobic, largely because of the strong influence of the extremely conservative Orthodox Church. On the other hand, Georgia has attempted to connect itself more and more with the EU since the fall of the Iron Curtain in 1991 while simultaneously seeking to move forward with progressive policies.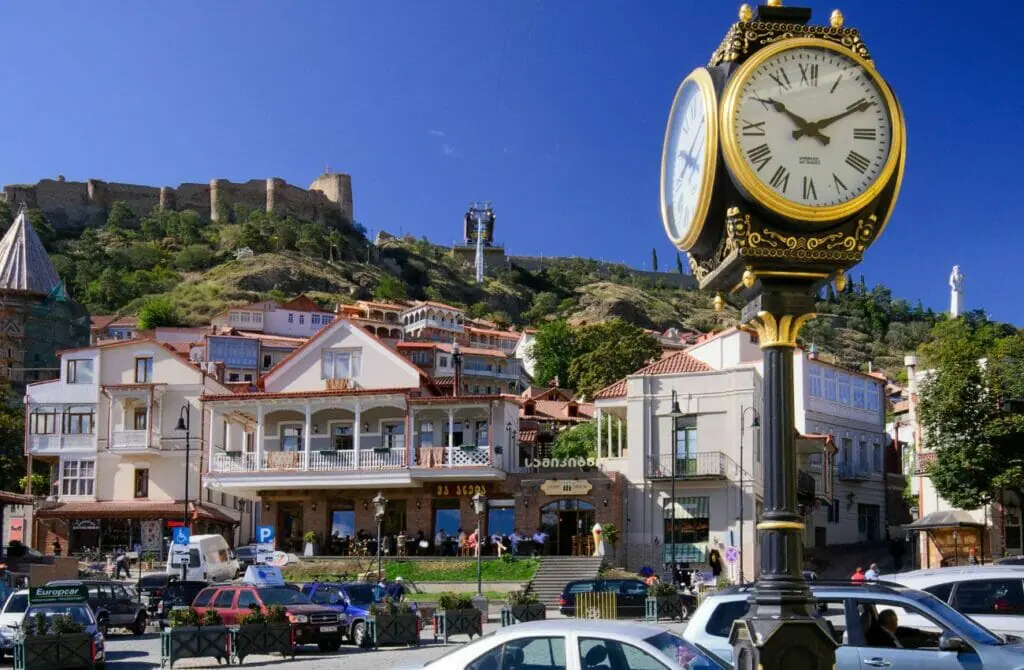 This has included the introduction of legislation to protect its lesbian, gay, bisexual, transgender, and queer (LGBTQ) community, such as the legalization of homosexuality in 2000 and a slew of anti-discrimination laws beginning in 2006.
Not only does this city host an annual Pride celebration and a thriving queer scene, but a growing number of hotels are welcoming LGBTQ visitors as tourism grows in the city.
It is vital to remember that Georgia is a highly conservative country; consequently, it is usually best to save all public displays of affection for the LGBTQ-friendly places covered in this guide. Aside from that, Tbilisi guarantees top-notch fun for gay tourists.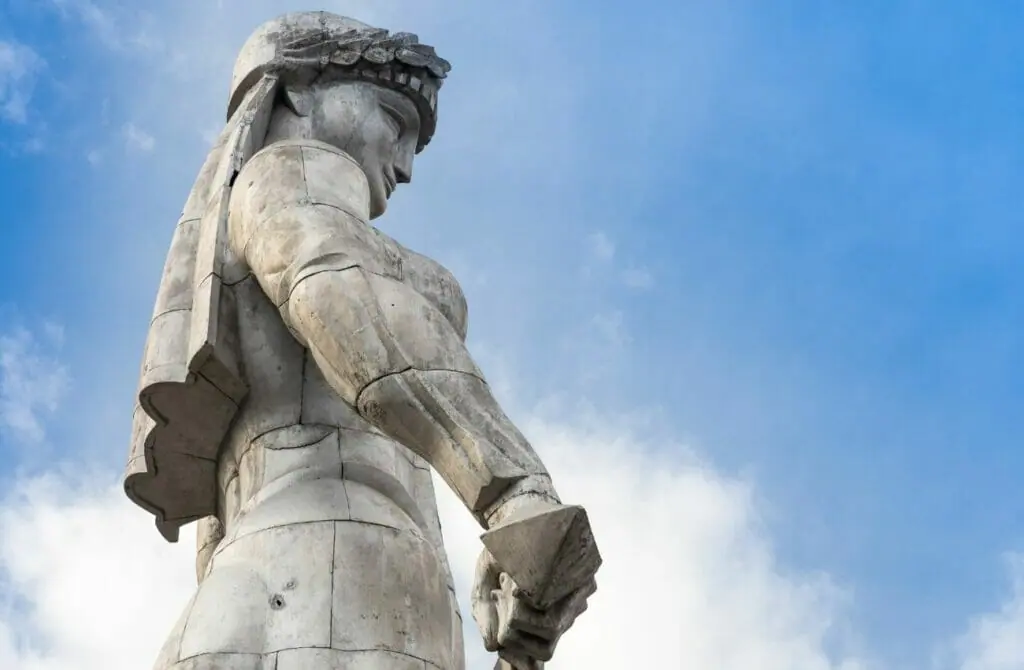 Attractions In Gay Tbilisi, Georgia
Honey, welcome to Gay Tbilisi! Now, let's spill the tea – this city may not be the most welcoming to our rainbow community, but don't let that dim your sparkle! There are still plenty of fabulous things to see and do here, no matter who you love.
As passionate travelers and members of the LGBTQ+ community, we believe that queer travel is not only about having fun and exploring new places but also about promoting cultural understanding and spreading pride.
Through travel, we can learn about different cultures, histories, and perspectives and share our own experiences and identities with others. We can also support LGBTQ+ businesses and organizations and work together to create a safer and more accepting world for all members of our rainbow family.
Unfortunately, homophobia and discrimination still exist in many parts of the world, and it is important to be mindful of the laws, customs, and attitudes of the places we visit. But by being visible and proud and by supporting local LGBTQ+ communities and allies, we can help to change hearts and minds and make a positive impact wherever we go.
So let's keep exploring, learning, and sharing, and let's continue to work towards a future where all travelers can feel safe and celebrated, no matter where they are in the world.
Check out the iconic landmarks and attractions, darling. Visit those historical monuments, museums, and art galleries like the true cultural connoisseur you are. And, of course, let's not forget about the architecture, parks, and gardens.
Trust us, the local cuisine will leave you gagging, and the markets are to die for. And, girl, let's not even start on the cultural events like festivals, concerts, and shows – they are simply sickening!
Now, while we are out and proud queens, we gotta keep it on the down-low when we hit the streets, sis. Sadly, this city may not be as welcoming to us as we'd like. But no worries, we'll just have to slay discreetly, okay? Let's show these locals how to live our best lives, honey!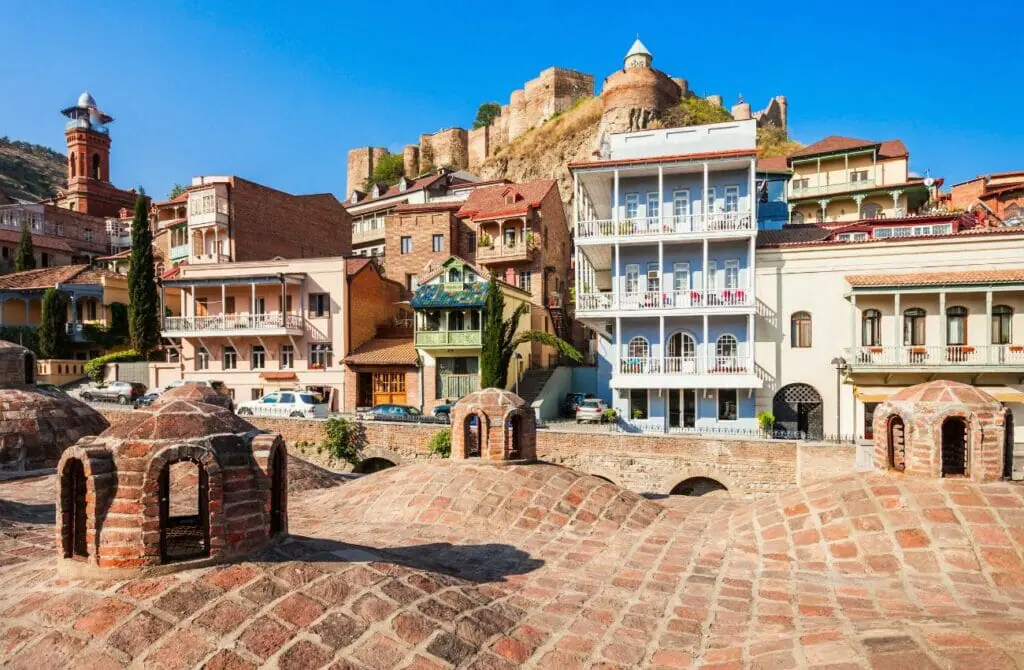 The historic Narikala Fortress, originally a Persian stronghold, now dominates Tbilisi's skyline. It was founded in the fourth century and expanded in the seventh, sixteenth, and seventeenth centuries before being devastated by an explosion in 1827. The stronghold provides one of the most stunning views of Georgia's capital city.
The brick fort built on a steep slope is between the sulfur springs and the botanical garden. The Saint Nicholas Church, which is located inside the courtyard, was built in 1997 to replace the church that had been there since the 13th century but was destroyed in the explosion. You can ride a cable car or walk up the steep hill from Maidan Square.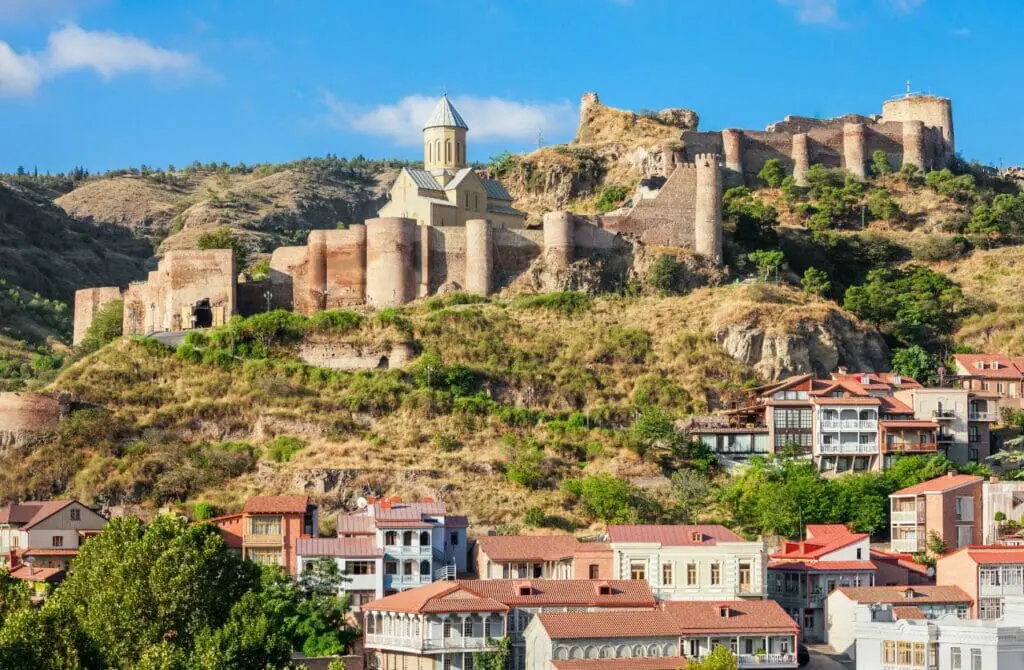 Tbilisi Funicular
The Tbilisi Funicular is one of the highest gradient funiculars in the world, connecting the Georgian capital with the Mtatsminda Plateau. Tbilisi is linked to the highland Mtatsminda Park by a funicular railway that was built in 1905 and reopened in 2012 following modifications. Mtatsminda Park is a mountainside park with a restaurant complex, an amusement park, and a TV tower.
The Metekhi Church, located on the opposite bank of the Mtkvari River, is one of Tbilisi's most important worship sites. According to legend, the ancient Georgian ruler Vakhtang I Gorgasali founded Tbilisi in the 5th century, making the cathedral a popular visit for history buffs and religious devotees.
The church was originally built in the 13th century. The current church tower dates from the 13th century and has been rebuilt several times since then.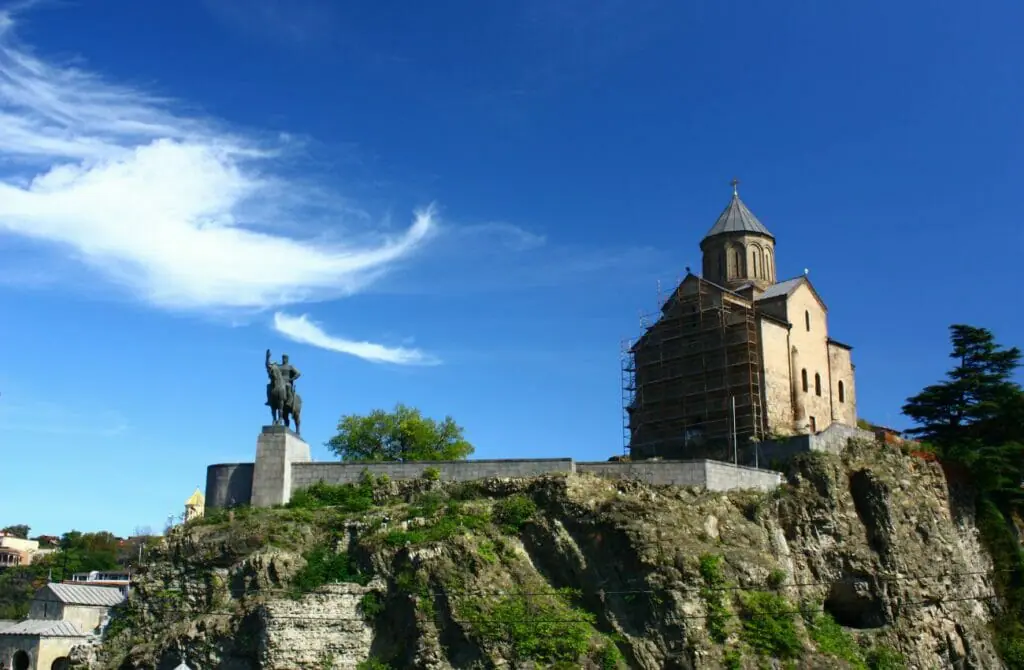 The Chateau Mukhrani is a vineyard and castle located in Mukhrani, a village just outside Tbilisi. Prince Ivane Mukhranbatoni founded it in the latter half of the nineteenth century. Mukhrani wines were lauded on a global scale from the start, and the winery was regarded as one of the exclusive suppliers to the Russian Imperial Court.
The castle and its adjacent gardens were historically used as a cultural center for Georgia's ruling elite and Russian royalty. Chateau Mukhrani was abandoned and on the point of being razed during the Soviet Union's reign. However, in 2002, preparations were launched to revitalize the estate's winery and restore it to its former glory.
Chateau Mukhrani has resumed wine production using grapes harvested from its vineyards since 2007. Furthermore, the wine cellar has been rebuilt following its original layout, and it can now hold more than 60,000 barrels of wine.
Tourists can now take guided tours of the renovated castle, gardens, and wine cellar, sample Mukhrani wines and Georgian cuisine, and participate in traditional activities like baking bread, making churchkhela, and distilling chacha.
Peace Bridge
One of the city's first instances of modern architecture was a structure made of glass and steel. The pedestrian bridge that spans the Mtkvari River was designed by Italian architect Michele De Lucchi and opened to the public in 2010. The Erekle II Route, a pedestrian strip studded with cafés, and Rike Park are linked by the Peace Bridge.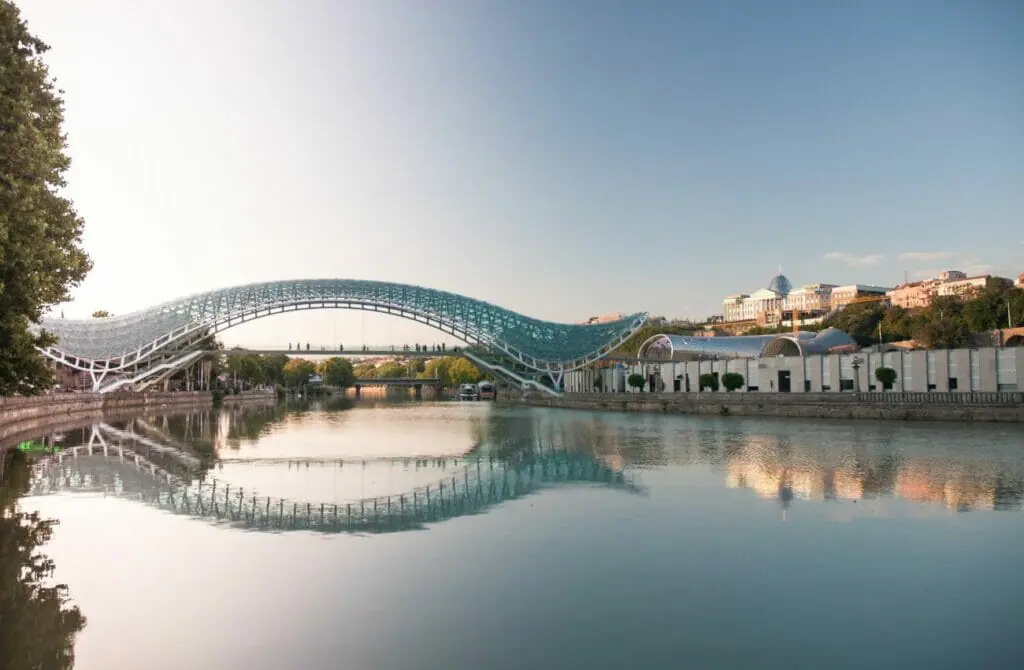 The most important architectural expression of the Georgian Orthodox Church is the Trinity Cathedral. The golden dome of the church, positioned atop Elia Hill in Tbilisi, is an identifiable feature of the city's skyline, visible from almost anywhere in the city.
The stunning structure is part of a bigger complex that includes a theology school, nine distinct chapels, and a monastery (including five underground). After nearly a decade of construction, the edifice was ultimately opened to the public in 2004. It stands 84 meters tall, including the gold-plated cross that sits above the central dome (275 feet).
Clock Tower
The clock tower, which looks like it belongs in a fairytale, is a relatively new addition to the city. Rezo Gabriadze, a puppet master and writer, is responsible for the tower's design, which is coated in hundreds of handcrafted tiles.
On the hour, an angel appears from a door at the very top of the tower and chimes a bell with a hammer. At noon and 7 pm, a brief puppet show called "The Circle of Life" is performed.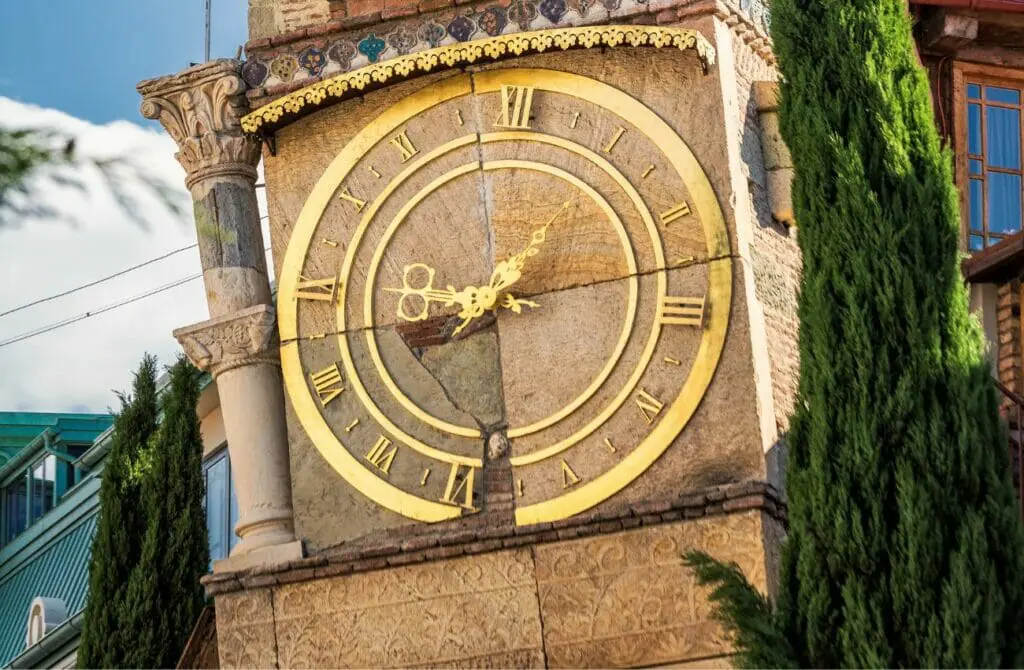 Open Air Museum Of Ethnography (Etnografiuli Muzeumi)
The Open Air Museum of Ethnography (also known as the Etnografiuli Muzeumi) is situated on a hill with a view over Tbilisi's Lake District. This museum displays traditional architecture and crafts from all around Georgia.
The museum was founded in 1966 and was given its current name in honor of Georgian ethnographer Giorgi Chitaia. It sits on 52 hectares of land and has 70 buildings in total.
Tbilisi Aerial Tramway
Rike Park, on the left bank of the Mtkvari River, is now linked to Tbilisi's Narikala Fortress by the city's aerial tramway, which opened in 2012. As the cable car brings you to the top of Sololaki Hill, you can enjoy panoramic views of the Georgian capital in all directions.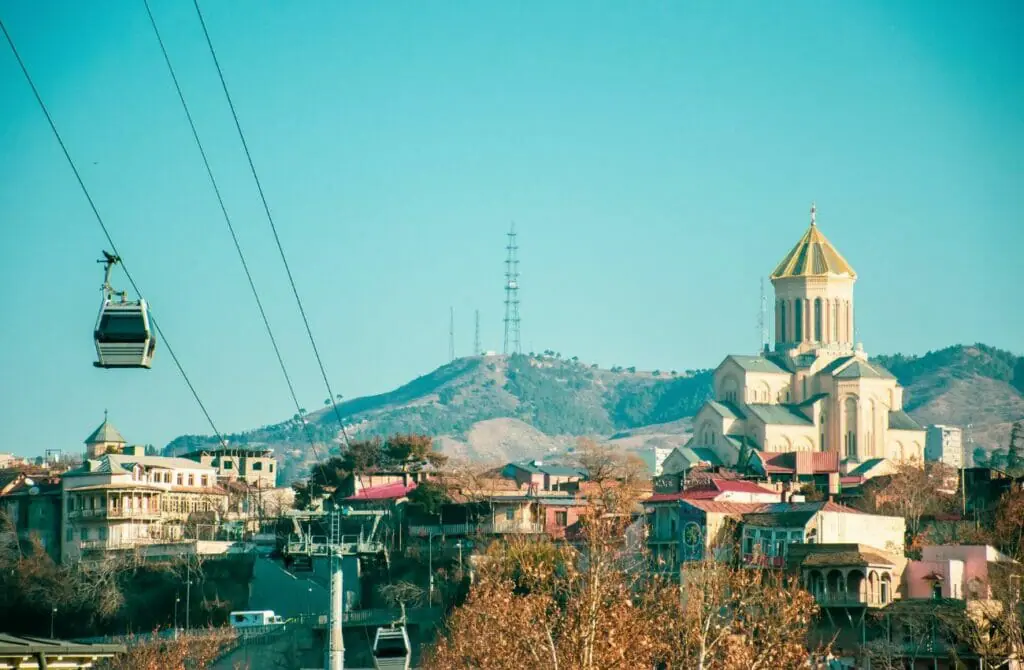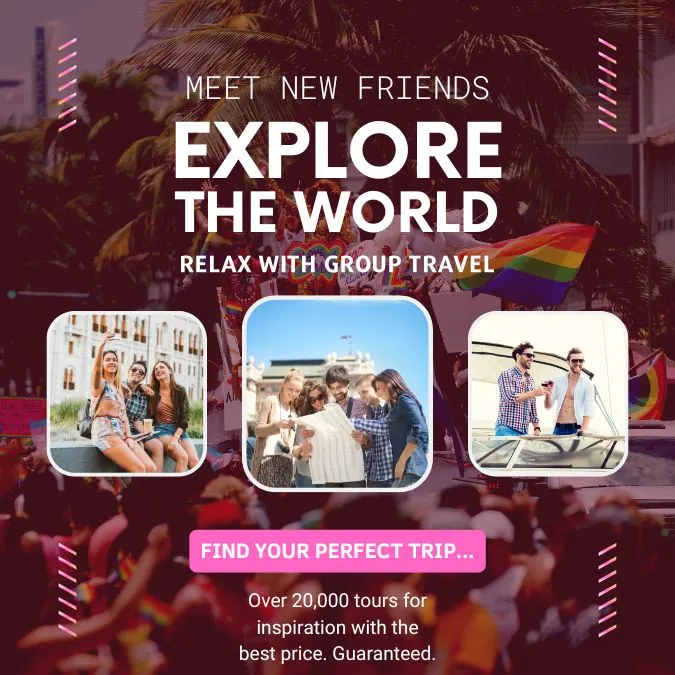 Gay-Friendly And Gay Hotels In Tbilisi, Georgia
Don't wait another minute to book your stay at one of the most fabulously queer-friendly hotels in Tbilisi! While many establishments in town might not welcome our rainbow family, these hotels have all pledged to embrace our queer spirit with open arms.
From non-discrimination policies to LGBTQ+ resources and amenities, these hotels go above and beyond to create a safe and inclusive environment for all guests who identify as LGBTQ+. And if you're looking for a place to stay in an area known for being LGBTQ+ friendly, these hotels have got you covered too.
In addition to the locally-owned gay-friendly accommodations in Tbilisi, international hotel chains can also be great options for LGBTQ+ travelers. Many of these chains have implemented policies and training programs to ensure that their hotels are welcoming and safe for LGBTQ+ guests.
They may also have LGBTQ+ affinity groups within the company, which can help to promote a culture of inclusivity and support for queer travelers.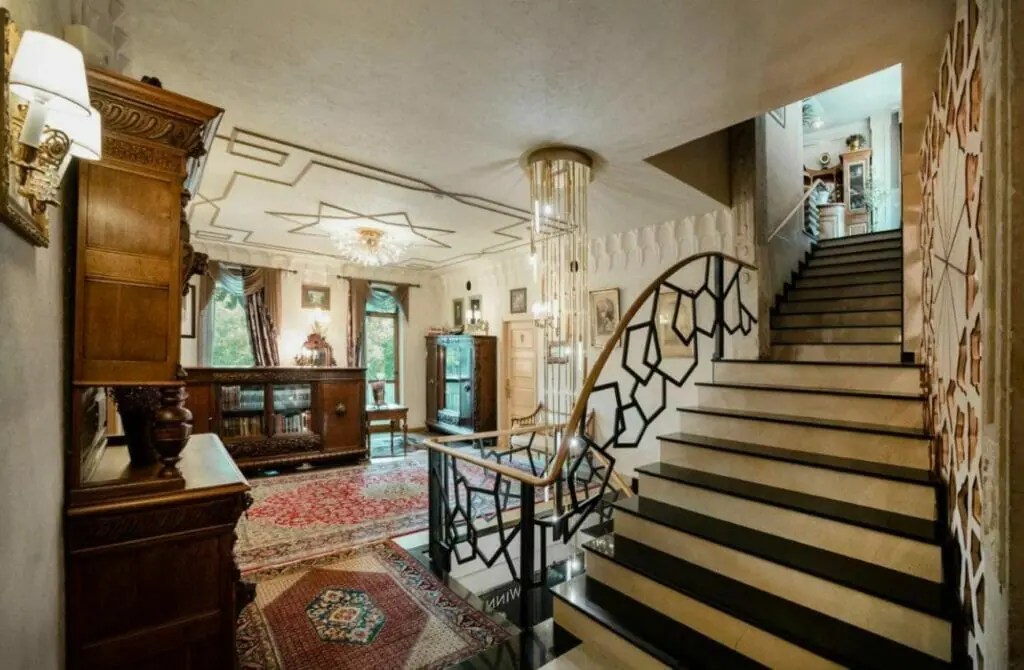 Moreover, international hotel chains are often known for their high-quality amenities and services, which can provide a more luxurious and comfortable stay for LGBTQ+ travelers. With a global presence, these chains can also provide a sense of familiarity and consistency for queer travelers who may be navigating unfamiliar destinations.
Whether you choose a locally-owned gay-friendly accommodation or an international hotel chain, it's important to do your research and choose a place that will make you feel welcome and comfortable during your stay in Tbilisi.
So why wait? Book now to experience the comfort, luxury, and acceptance that these gay-friendly hotels in Tbilisi have to offer. With options to fit every budget and preference, you're sure to find the perfect home away from home.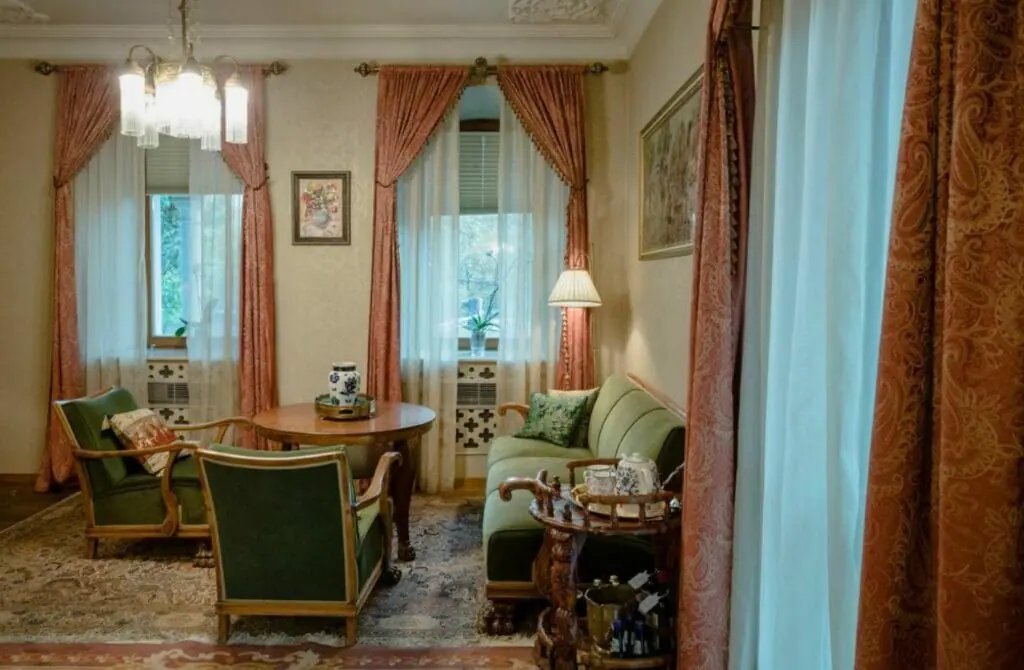 The Vinotel Boutique Hotel is a gorgeous, elegant, and gay-friendly Tbilisi hotel. The hotel is located in the city center. Vinotel is a historic hotel previously the home of a wine merchant, dating back to the nineteenth century. It has 13 uniquely designed rooms, each tastefully adorned with antique furniture and exquisite art.
You may even sample some of Georgia's best wines in the hotel's historic brick wine cellar, which has an arched ceiling and brick walls. Some of the wines are produced in the hotel's own vineyard.
In addition to boasting an excellent on-site restaurant serving wonderful Georgian cuisine, the Vinotel has received several renowned awards for its excellence. Breakfast is served with champagne, adding a sense of true richness to the experience, and there is also a beautiful outside terrace with a pretty pond and waterfall.
Vinotel employees are always cheerful and helpful, and they provide fantastic service. The hotel is in a beautiful and serene setting, yet it is also close to key monuments like the Holy Trinity Church, the Peace Bridge, and the Old Town. If you choose a hotel or suite with a balcony, you can enjoy breathtaking views of the surrounding area, including the garden and the Temple of All Saints.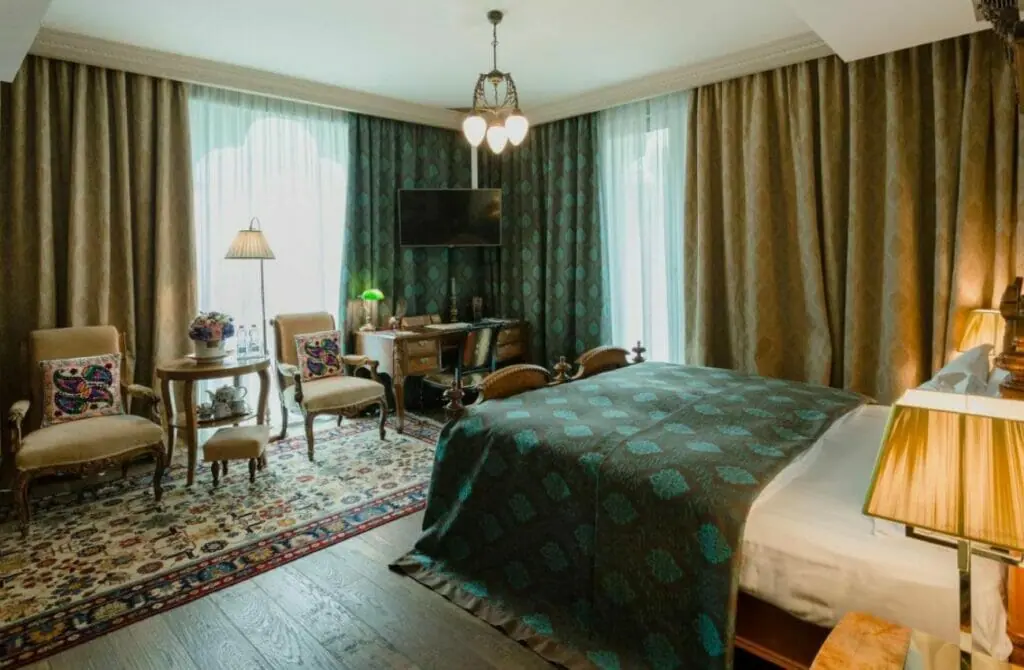 Courtyard By Marriott Tbilisi ☆☆☆☆
The Marriott hotel business is well-known for its accommodating attitude toward gay customers. The Courtyard by Marriott Tbilisi Hotel provides that and a great location from which to explore the city. Because of the hotel's ideal location on Freedom Square, you are only a few minutes walk from the Old Town area and the most prominent attractions.
If you stay at a hotel that faces the square, you'll enjoy an excellent view of the Liberty Monument, which depicts Saint George overcoming the dragon.
The stylish Brasserie Freedom Restaurant serves a wide range of international dishes and a full collection of Georgian wines. A large buffet of hot and cold dishes is served every morning, and the service is always friendly and cheerful. If you want to do some shopping, you can head to the Galleria mall, which is directly next door, and there are also a lot of wonderful restaurants and cafés nearby.
The hotel has an exceedingly well-equipped fitness center that is open 24 hours a day. This center is one of the nicest aspects of the hotel. After a long day of sightseeing, visitors can relax in the hotel's small indoor pool, which also has a relaxing jacuzzi and sauna.
You can also request a massage to be conducted on your sore muscles, and because the mattresses are so comfortable, you can be sure to have a good night's sleep!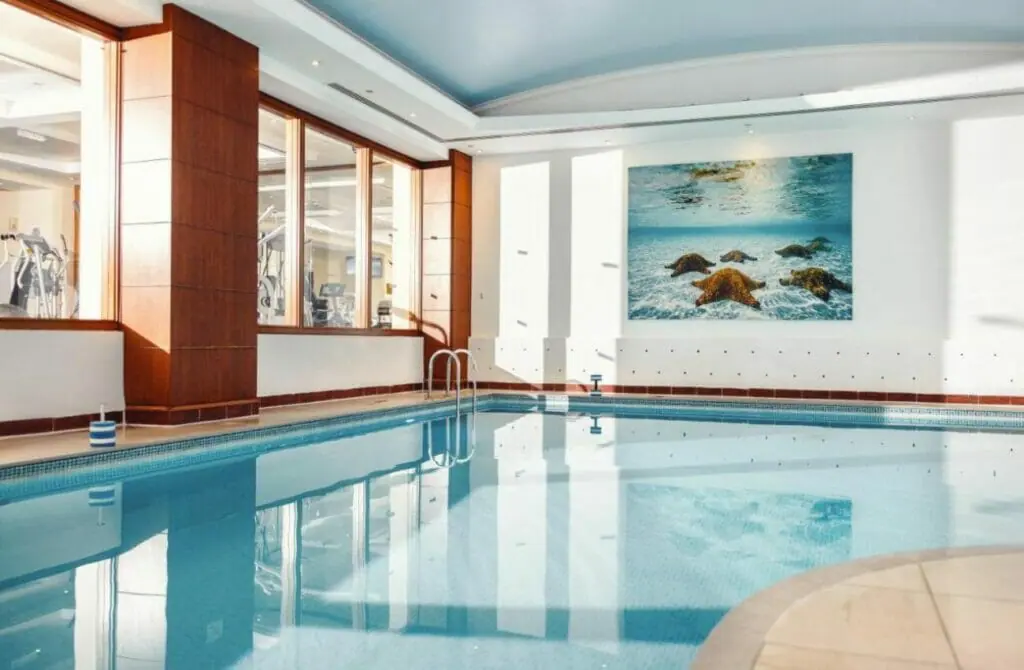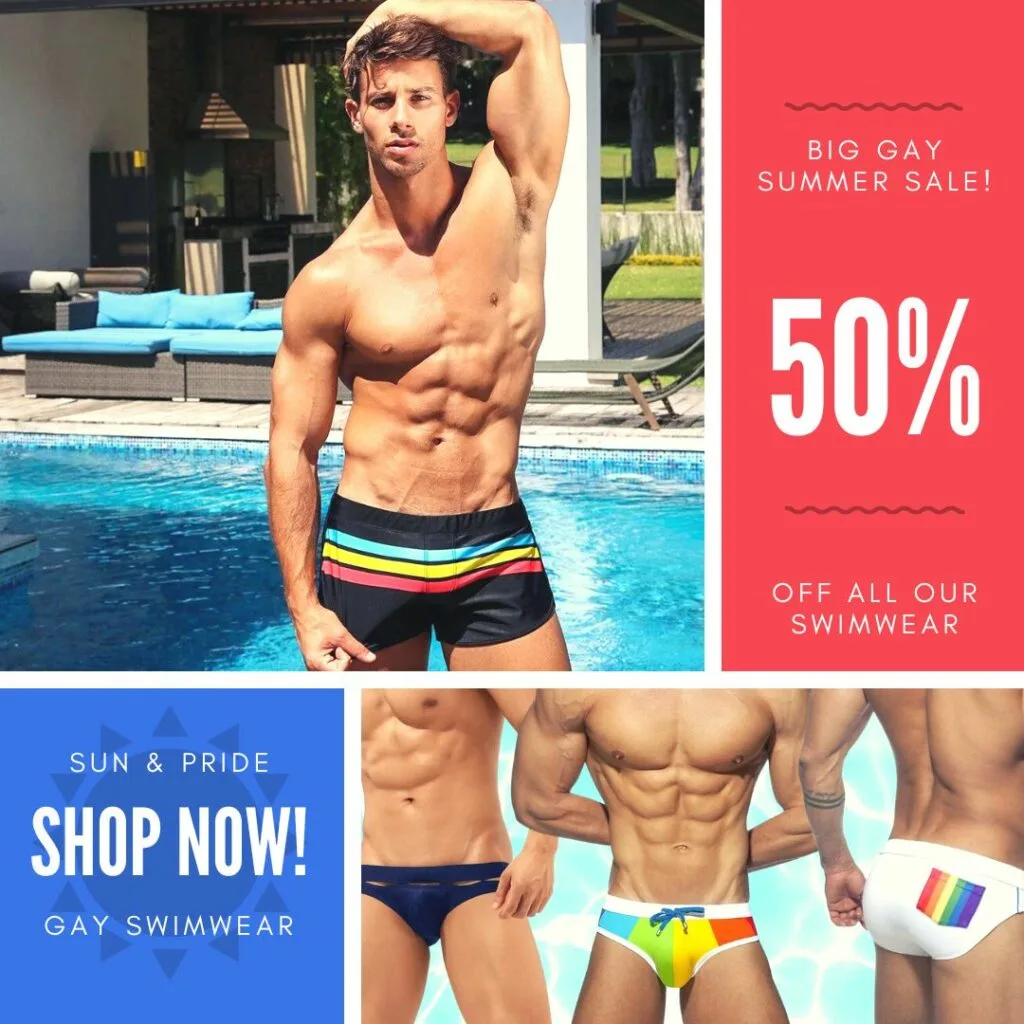 The Fabrika Hostel is a stylish, modern gay-friendly facility. Although it is a little further from the city center, it is directly close to a metro station, making it quite accessible for traveling around and seeing the neighborhood.
The structure was once a Soviet sewing factory, and it now houses a disco ball, several plants, and hammocks. Guests will easily fall in love with the street art painted on the outside of the building and the unusual details found inside.
You can stay in shared or private rooms; some private rooms even have terraces. They have apartment-style accommodations that can accommodate up to four people if you are traveling with a group of friends. The mattresses in each room are comfy, and if you desire them, additional amenities are also available. The rooms, particularly the bathrooms, are colorful, well-lit, and spotless.
There are cafes, bars, art studios, workshops, concept stores, a co-working space, and even a barbershop in Fabrika's busy courtyard, which is one of the building's most interesting features.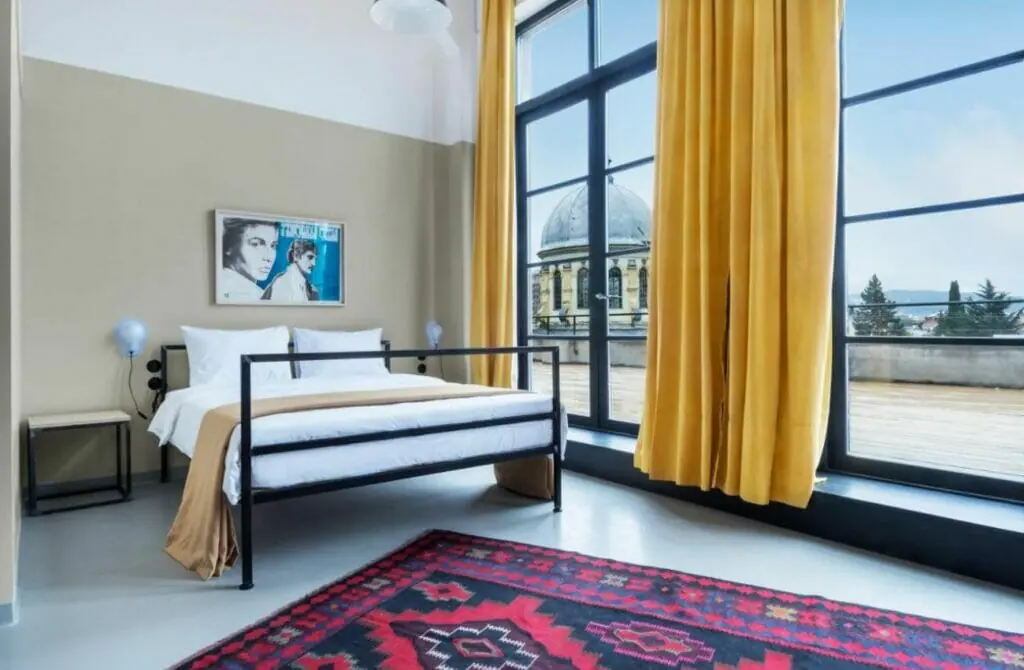 The Bridge Hostel, which is gay-friendly and located in a convenient portion of Tbilisi's downtown neighborhood, is another wonderful alternative for budget travelers. Tbilisi has a superb assortment of hostels, several of which cater exclusively to gay travelers.
It's great to see The Bridge Hostel promotes itself as gay-friendly not only to its visitors but also to its employees. The Bridge Hostel takes its name from its location just beneath Tbilisi's famous Bridge of Peace. It is also a short walking distance from the Old Town neighborhood.
This is a particularly fascinating hostel because the interior is fashioned in the shape of a loft, with brilliant colors and funky murals. Seasonally, a complimentary airport shuttle is given, and other services include amusing pub crawls and tours aimed to make travelers feel "like a local." The hostel has a total of 120 beds, the great majority of which are placed in shared dormitories. There are, however, a few private rooms available.
Visitors can enjoy a delicious complimentary continental breakfast in the on-site restaurant and tantalizing contemporary takes on traditional Georgian dishes. A fantastic evening may also be spent at the hip DJ bar, which has a terrace. You'll like the rustic wood paneling that runs throughout the hostel and the fact that everything is spotless.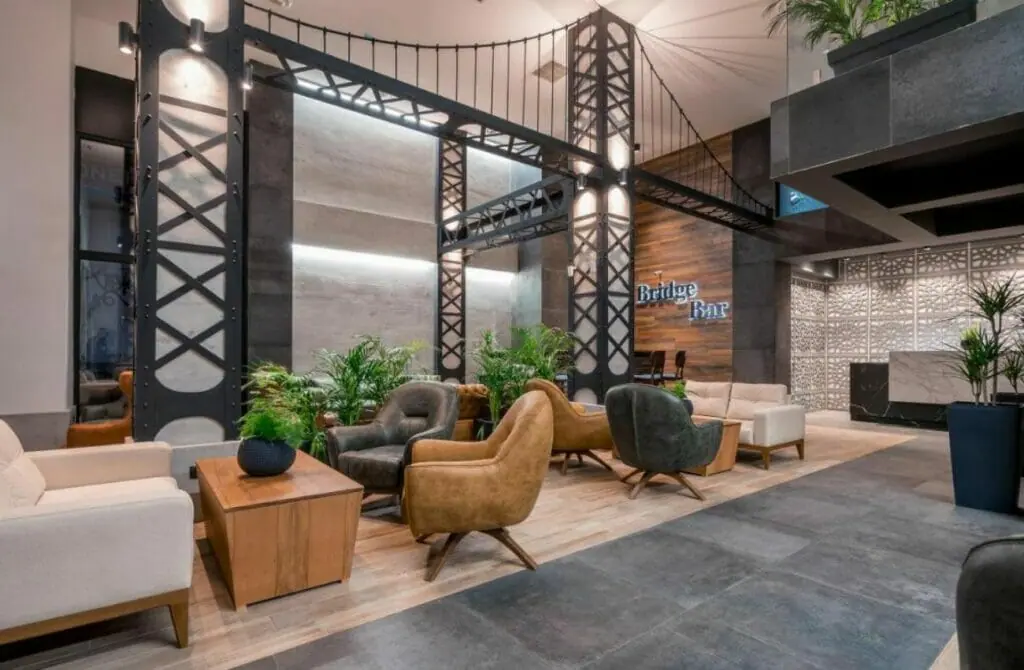 Gay Nightlife In Tbilisi, Georgia
Tbilisi is a bustling city with a vibrant LGBT scene, and as such, it offers a diverse range of nightclubs, bars, and pubs to spend memorable nights with family, friends, or significant others. Tbilisi has a lot of LGBT bars and nightclubs, and visiting one of these places in the evening is a terrific way to unwind and let your hair down.
The majority of Tbilisi's LGBT pubs are concentrated in and around the Rustaveli Metro region, which lies to the north of the old town. Some of the best gay bars and clubs in Tbilisi include the following:
Exploring the queer nightlife scene in a new city can be one of the most exhilarating experiences while traveling, and Gay Tbilisi is certainly no exception. Not only do you have the chance to meet new people and make friends, but you'll also immerse yourself in the local culture and learn more about the LGBTQ+ community.
Whether you prefer to connect with other queer folks in person at a gay bar or club or through a hookup app, Gay Tbilisi has plenty of options for you to explore. However, it's important to keep in mind that many of the public spaces in the city are not queer-friendly, and it's best to avoid displaying overt signs of queerness in certain areas due to the risk of discrimination or even violence.
So, go ahead and venture out to experience the vibrant and diverse queer nightlife in Gay Tbilisi, but always prioritize your safety and well-being. Take precautions when meeting new people, and be mindful of your surroundings. With a little bit of caution and a whole lot of fun, you're sure to have an unforgettable time in this amazing city.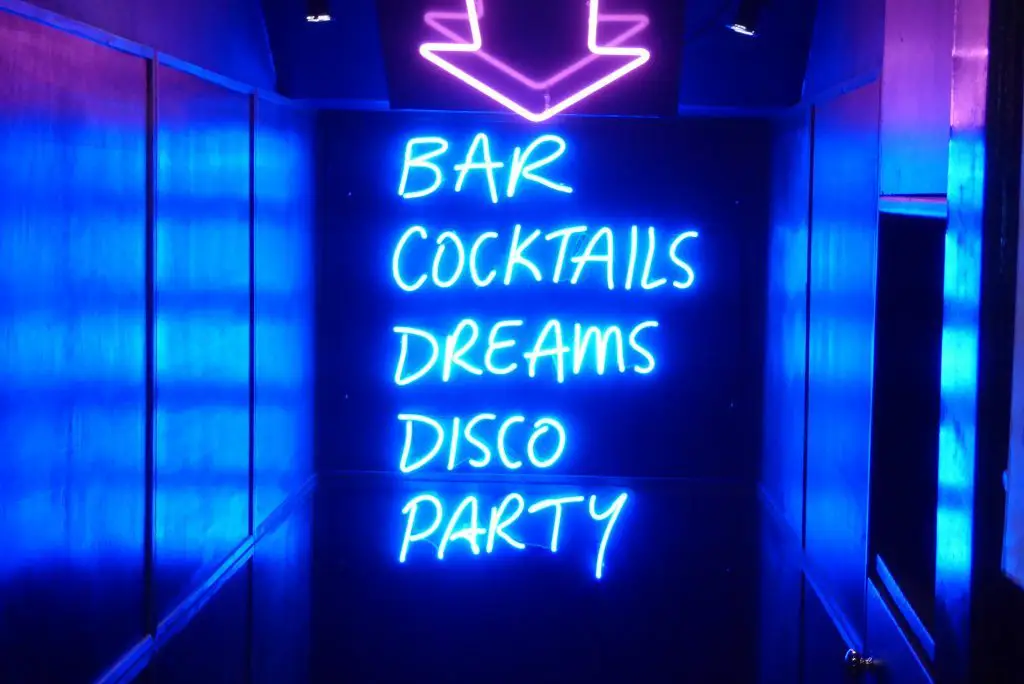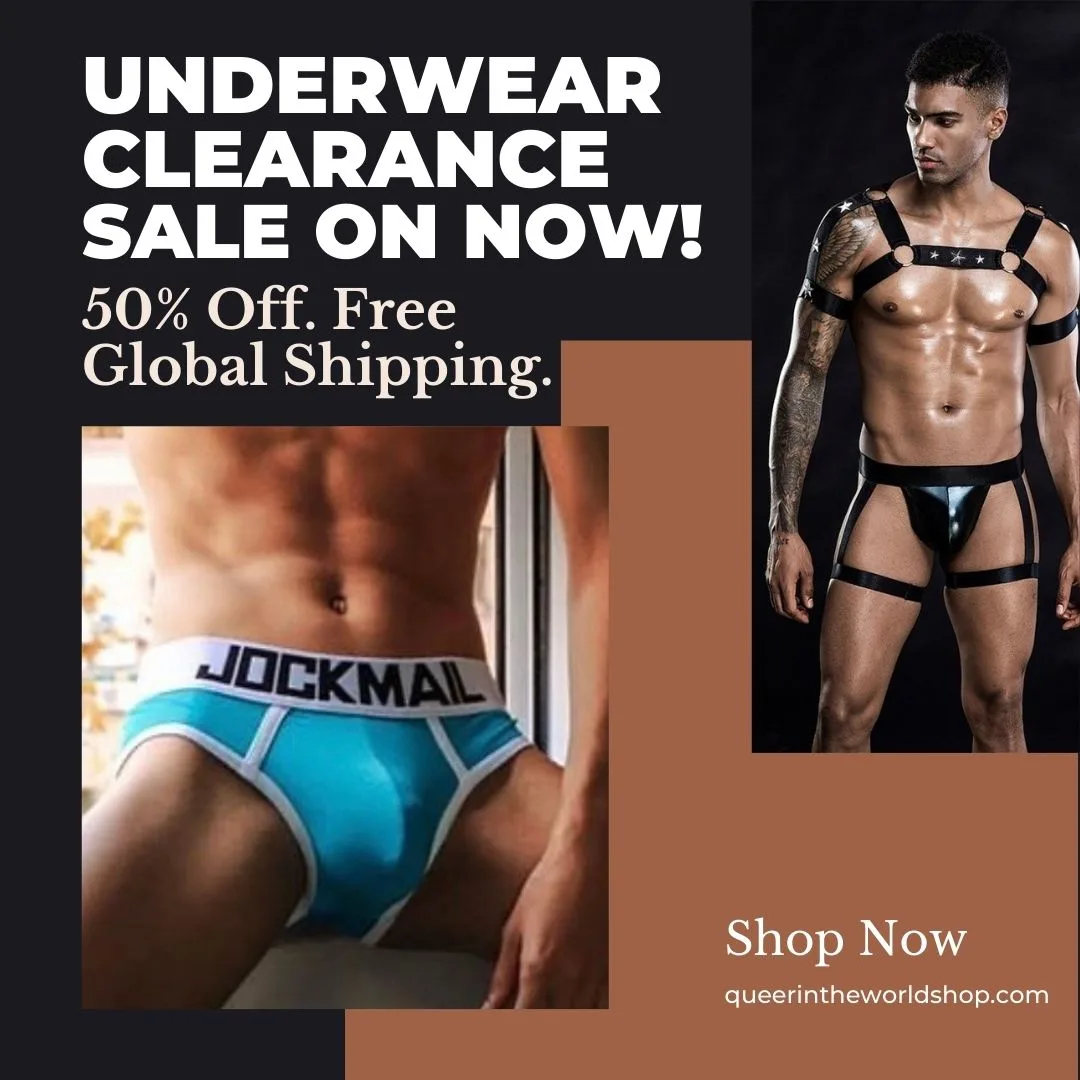 The only significant gay bar in Tbilisi is a modest club with only two rooms on a side street off Rustaveli Avenue. The trippy environment inside the Success Bar, which is run by the charming Nia Gvatua and took us to an Eastern European version of Austin Powers' living room, is Nia Gvatua's creation.
The zebra-striped cushions, the disco ball suspended from the ceiling, and the walls coated in pink and purple velour made us feel at home. It has a lot of followers among the area's LGBT population, so expect it to be pretty packed on weekends. The Success Bar is located at 3 Vashlovani Street and is open every day of the week except Mondays until roughly 4 am.
Tbilisi's other main gay bar, Cafe Gallery, is known simply as "Gallery" by the city's LGBT community. The back of the property has a welcome bar and a relaxing smoking area. If you were denied access to Horoom Nights, here is a great alternative to try. Cafe Gallery, located at 48 Rustavel Avenue, is open daily until roughly 3/4 am.
Mozaika is a hip and gay-friendly bar that, as one might assume, has a lot of amazing mosaic artwork all over the place. No crew member blinks or comments when two males are seen dancing together.
They also offer a relaxed smoking area in the upstairs attic, which is a wonderful hangout location where you can talk to other folks. Mozaika is open daily from 8 Vashlovani Street till roughly 2:30 or 3 am.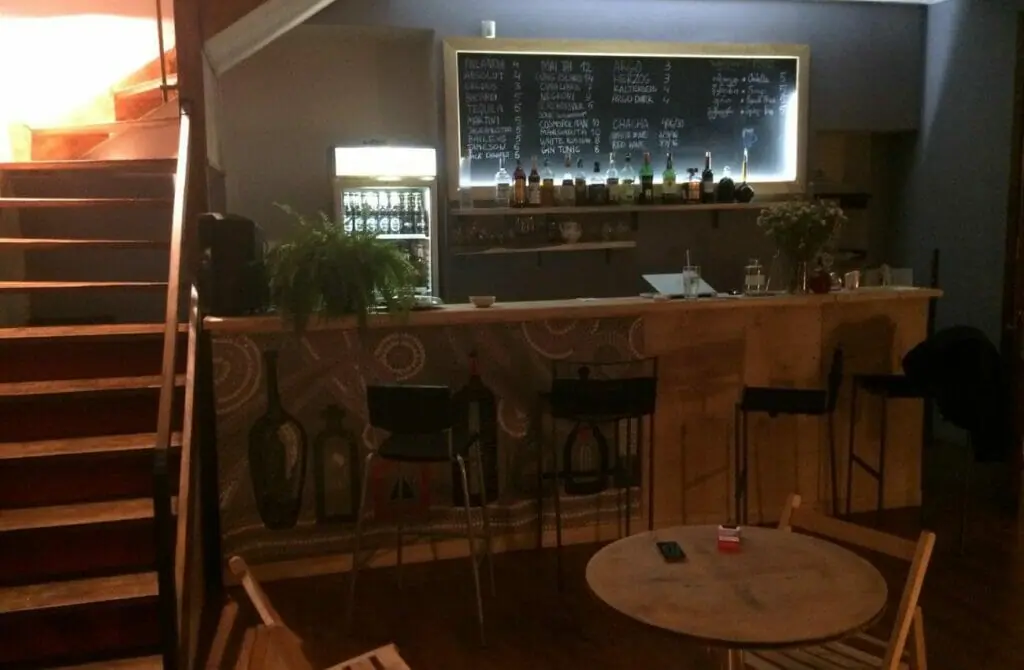 Khidi is a club that strongly advocates tolerance and respect for all people, regardless of gender, ethnicity, or who they love. This lesson is as important regardless of who they love. In addition, they conduct a weekly queer night at KiKi, which includes a ferocious drag show.
The club is a big, cavernous space with the feel of an underground factory, and the dance floor is surrounded by pounding beats from all directions. Always monitor their Facebook page to know when the next KiKi night is. Khidi is a nightclub located on the right embankment of the Vakhushti Bagrationi Bridge that is open till the early morning hours on Fridays and Saturdays.
Bassiani Club is widely regarded as one of the best nightclubs on the planet. It is the location of the Horoom Nights gay night, which takes place on Saturday evenings. To gain access, however, you must first complete an online registration.
They will ask for personal information such as your passport details, your Facebook page, and your address. They aim to ensure that the only individuals who visit Horoom are gay people and true straight allies so that anti-gay groups do not enter. Before you feel enraged, remember that they are acting in our best interests.
Due to its location in the bowels of a Soviet-era stadium, the interior of Bassiani is slightly smokey and packed with atmosphere. However, you should know that your clothes will smell like cigarette smoke when you depart. Bassani, located at 2 Akaki Tsereteli Avenue, hosts Horoom Nights every Saturday night from 11 pm until 9 am the following morning.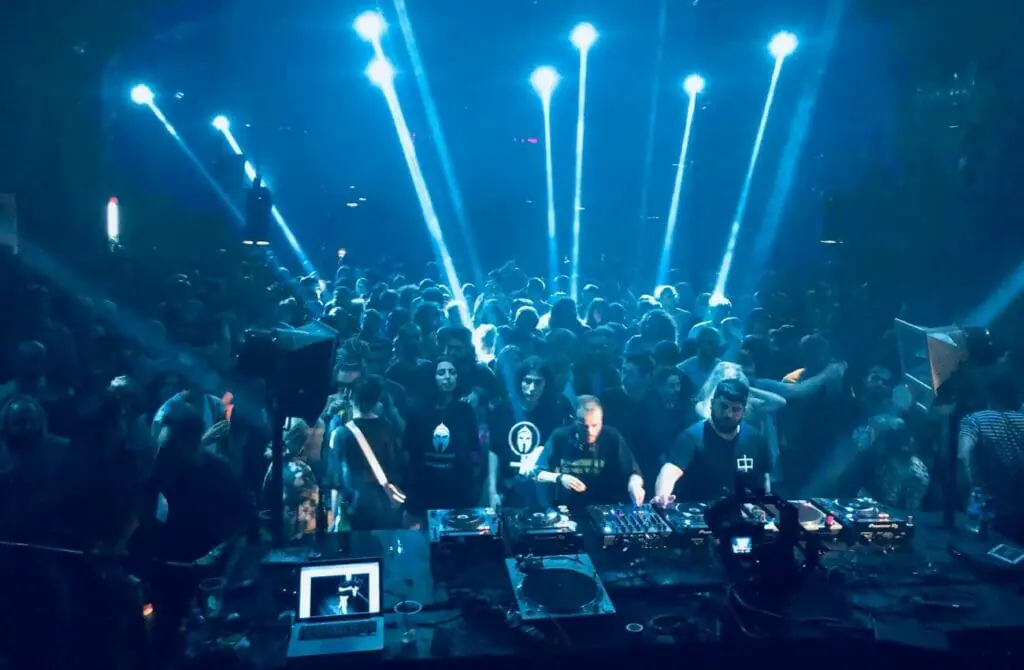 Cool Coffee Spots In Tbilisi, Georgia
Minimalist Coffee is the city's only coffee shop focusing solely on manually brewing Coffee. It was founded by an American who originally came to Tbilisi to work as a teacher. The people who work at this tiny place care about your tastes and will help you figure out how you want your caffeine made.
Coffee LAB is Tbilisi's only coffee shop that roasts its beans, so it's safe to assume they know both the art and science of brewing amazing Coffee. This sleek and modern retreat is surrounded by lush greenery.
There are plenty of power outlets available, which is ideal for digital nomads. Despite its location outside the city's historical center, it is a popular place for coffee lovers, travelers, and local freelancers hoping to get some work done while enjoying a particularly excellent brew.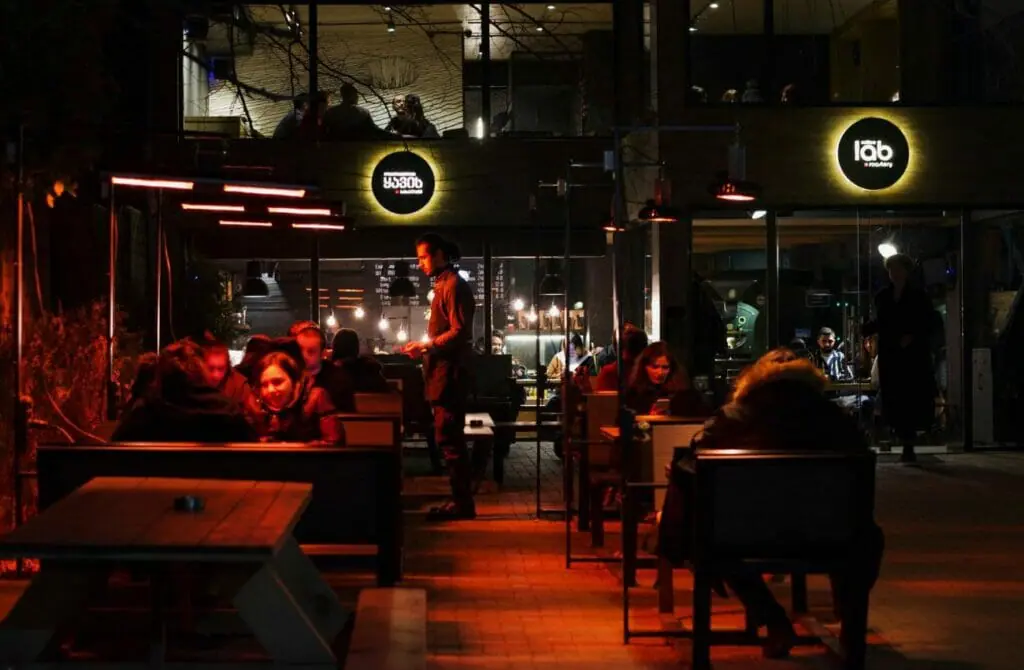 LGBT Rights In Tbilisi, Georgia
In Georgia, lesbian, gay, bisexual, and transgender (LGBT) people continue to encounter legal barriers that non-LGBT people do not. Significant rights advances have been made since the turn of the century, but LGBT people in Georgia continue to face the same challenges. However, Georgia prohibits discrimination against any LGBT people, regardless of the nature of the issue.
Since 2012, sexual orientation and gender identity-based crimes have been deemed aggravating factors in the prosecution procedure under Georgian law. Regardless, homosexuality is regarded as a severe deviation from the country's largely Christian values.
Furthermore, public debates about sexuality are typically seen negatively. As a result, homosexuals face frequent verbal and physical harassment, which is frequently condoned in public by religious authorities.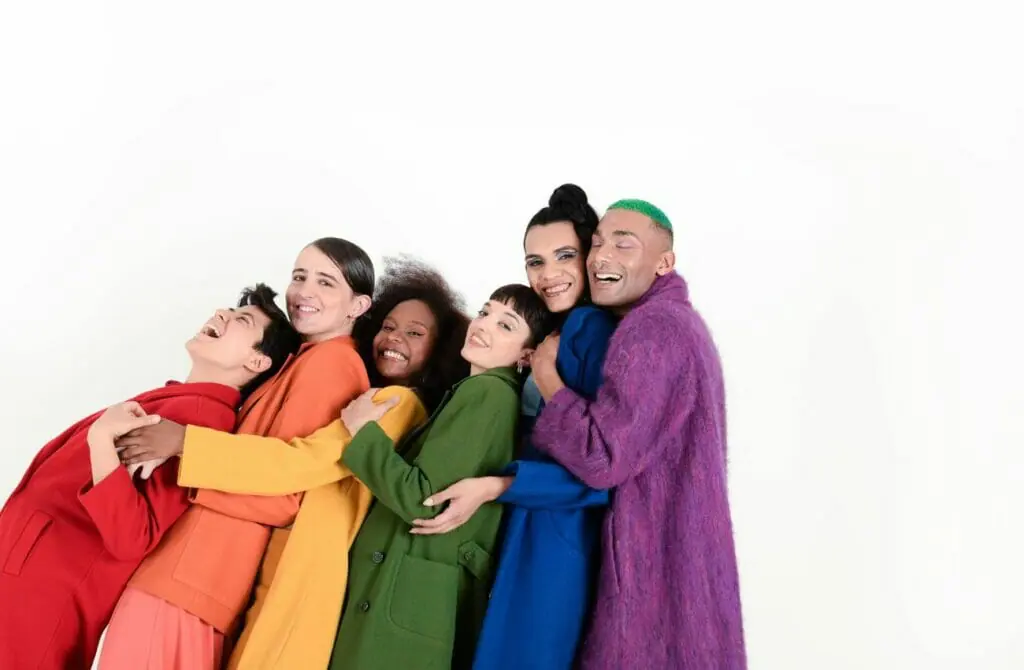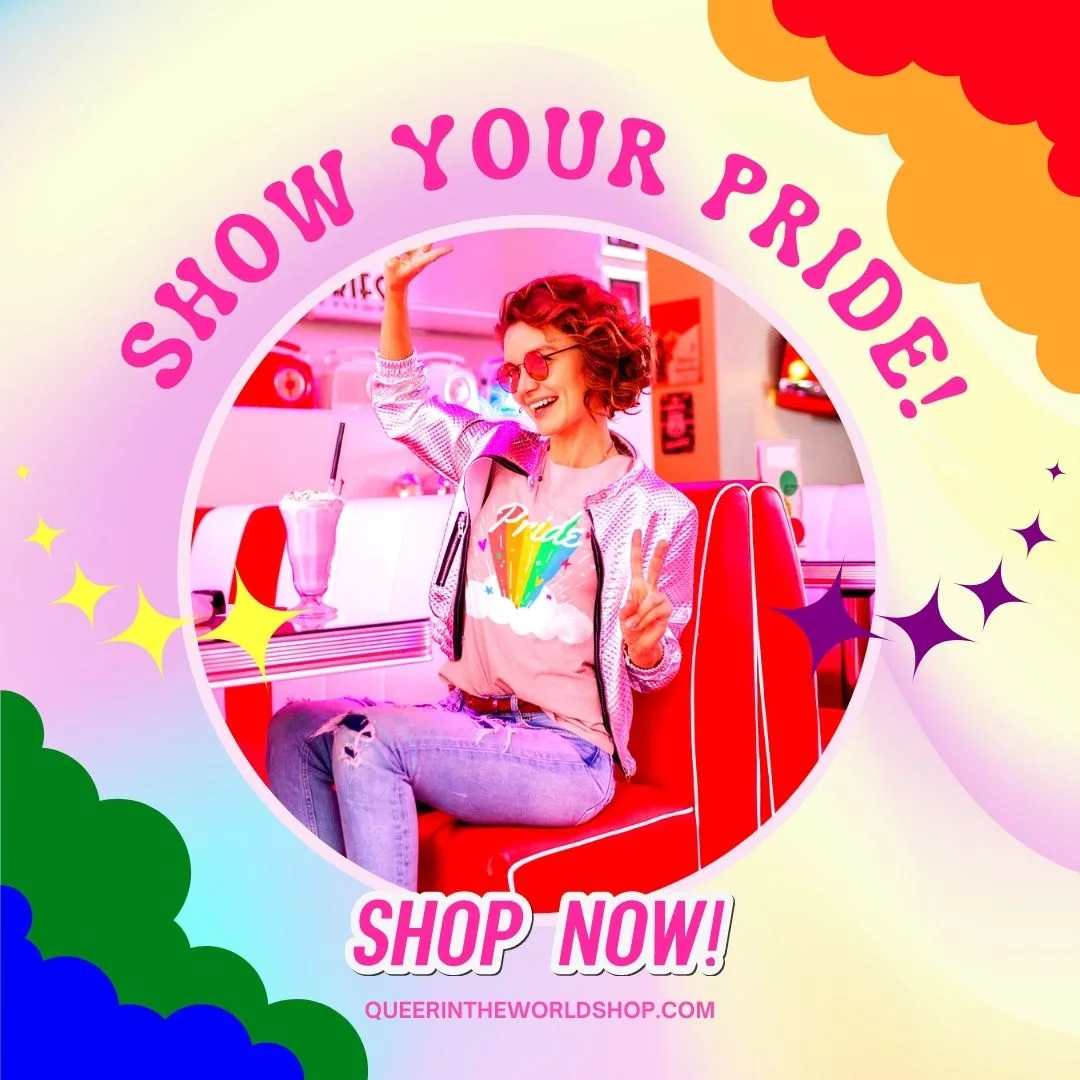 Cruising & Gay Saunas In Tbilisi, Georgia
Although Tbilisi has no gay saunas, the following are the most popular gay cruising venues (also known as "pleshkas" or "fag joints"), as advised by gay inhabitants and other LGBTQ travelers.
There are others, but identifying them is difficult because people want them to remain hidden so that homophobic groups do not cause problems. Your best chance is to connect with people in your neighborhood on Grindr and ask them for the most up-to-date information.
When it comes to exploring Gay Tbilisi, there's more to life than just cocktails and beers. One aspect of the gay scene that many of us queens love are checking out the local gay saunas and cruising clubs.
Granted, Tbilisi isn't quite as wild as Amsterdam, Barcelona, or Berlin, but these steamy venues still offer the perfect opportunity to meet new people, socialize, and engage in some hot and heavy action without swiping left or right. However, remember that these venues can differ in terms of vibe, patrons, and rules, so it's a good idea to be informed before you dive in.
Gay saunas, sex clubs, and cruising have long been popular ways for queer men to meet and engage in sexual activity, particularly in countries where same-sex activity is not widely accepted or where it may even be illegal. In these places, gay saunas and cruising clubs provide a safe and discreet environment for queer men to explore their sexuality and connect with like-minded individuals.
Despite the rise of gay dating apps, many queer men still prefer the anonymity and physical connection that can be found in these spaces – so somewhat counter-intuitively, you might have a hotter experience here than you would at home.
We recommend checking out our guide to cruising for first-timers before you get started, which should give you the lowdown, and always practice safe sex. Keep in mind that local laws and customs regarding gay venues and sexual activity should be respected at all times.
With a bit of forethought and an open mind, visiting gay saunas and cruising clubs can be a thrilling and steamy part of your gay Tbilisi adventure.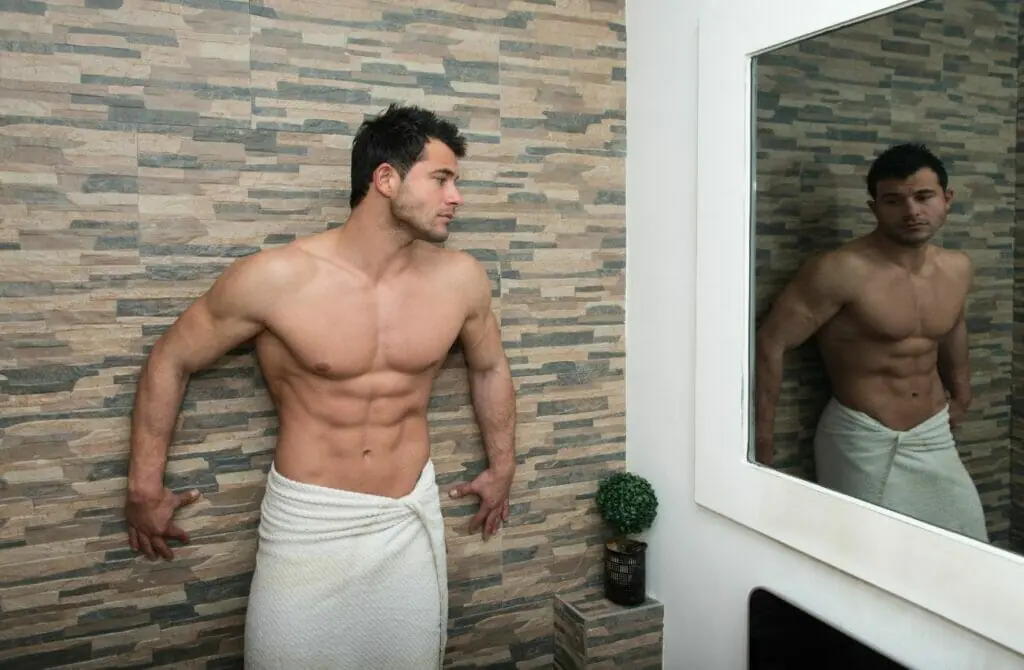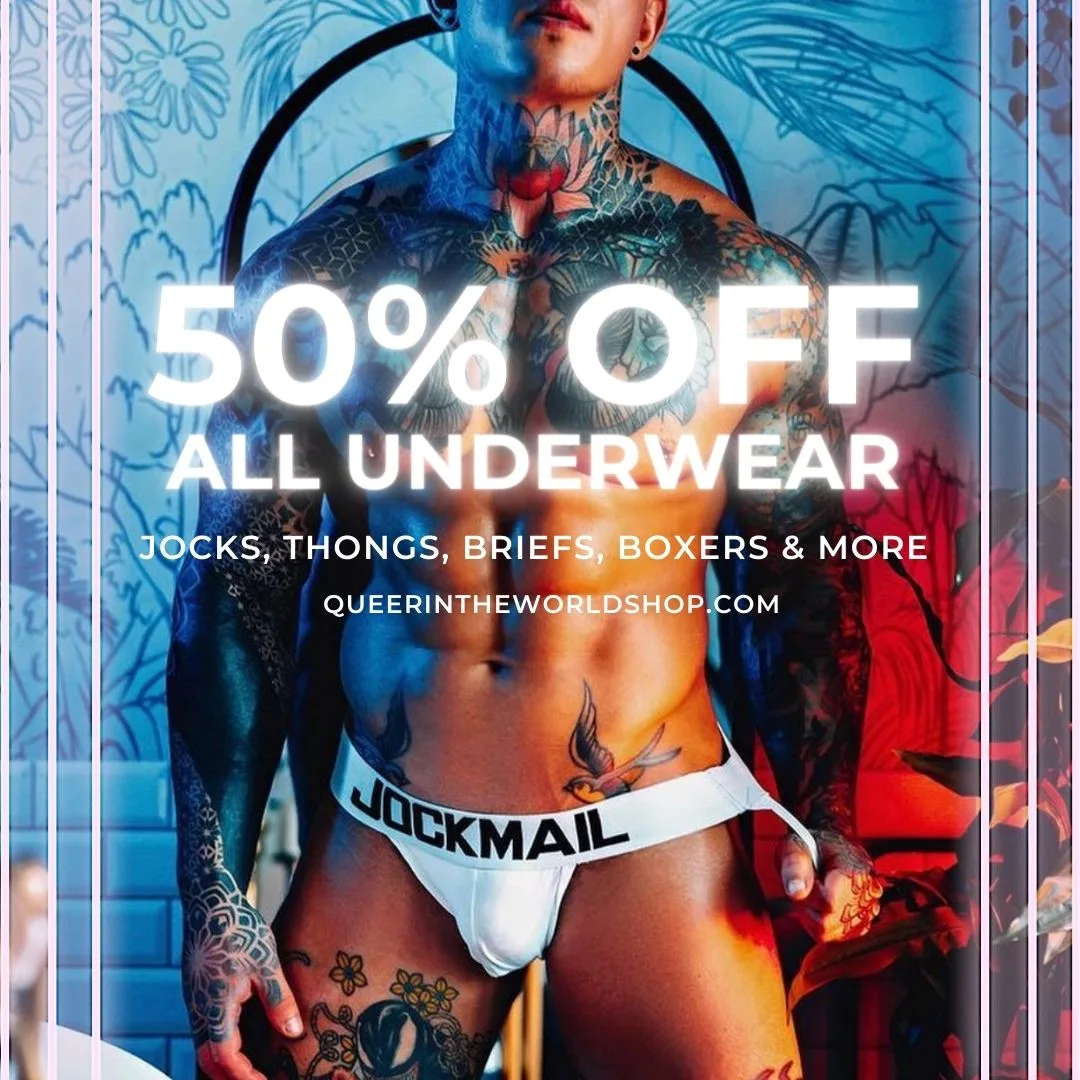 Another popular attraction for queer men from the surrounding region is the Queen's Bath, which only allows men to enjoy its wide public bathing areas. The Queen's Bath is not a famous tourist destination, so if you want to meet some local males, here is the place to go! The Queen's Bath is located on Ioseb Grishashvili Street 11 and is open daily from 7 am to 10 pm.
Georgian Trade Centre
(Temporarily or permanently closed. If you know something, please suggest an edit.)
One of the most popular and cleanest cruising places in Tbilisi. The public facilities in the Georgian Trade Centre retail mall are notorious for being unmonitored, making them a great venue for engaging in mischievous activity. The retail mall is open nonstop every day from 11 am until 10 pm.
This lovely traditional Turkish hammam may be located in the sulfur bath neighborhood of Abanotubani. The private rooms downstairs are where the wink-wink, nudge-nudge activity takes place. Expect to have difficulty obtaining much information on this issue online. The Orbeliani Baths are located at 31 Abano Street and are open daily from 8:00 am to 12:00 midnight.