Gay Belgrade is a city rich in diverse architecture, culture and history. Despite its complex relationship with the LGBTQ+ community, it is still a very beautiful city.
Belgrade is the capital city of Serbia and is located at the confluence of the Sava and Danube Rivers. It is a city with a rich history, having been occupied by various civilizations throughout the centuries, including the Romans, Byzantines, Ottomans, and Austrians. This history has left its mark on the city, with a range of architectural styles and cultural influences to be found throughout Belgrade.
Belgrade, Serbia, is a city with a complex relationship with the LGBTQ+ community. While the city has a visible LGBTQ+ community, with a number of bars, clubs, and events catering to this group, the overall atmosphere can be challenging for members of the LGBTQ+ community. Homosexuality was decriminalized in 1994, but discrimination and prejudice against the LGBTQ+ community remain a significant issues.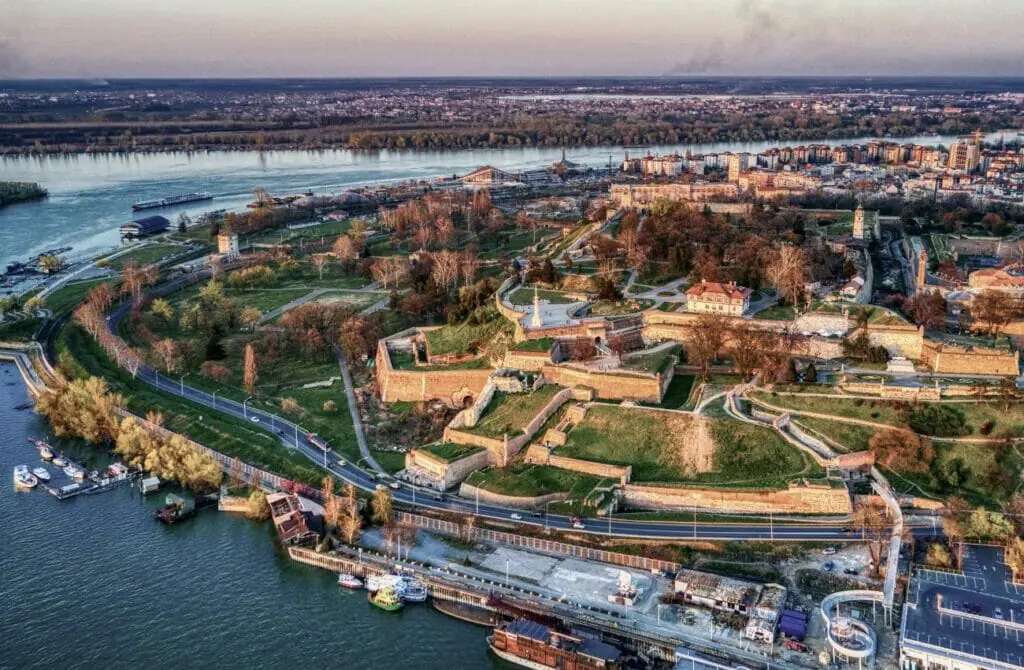 In recent years, Belgrade has hosted the annual Pride Parade, which has been met with both support and opposition from the local community. The parade has been met with violence in the past, and its participants have faced threats and harassment. However, the parade continues to be held with the goal of raising awareness about LGBTQ+ rights and promoting inclusiveness and equality.
Despite the challenges faced by the LGBTQ+ community, several organizations and advocacy groups in Belgrade are working to promote LGBTQ+ rights and visibility. The city is also home to several LGBTQ+-friendly bars, clubs, and events, offering a supportive environment for the community.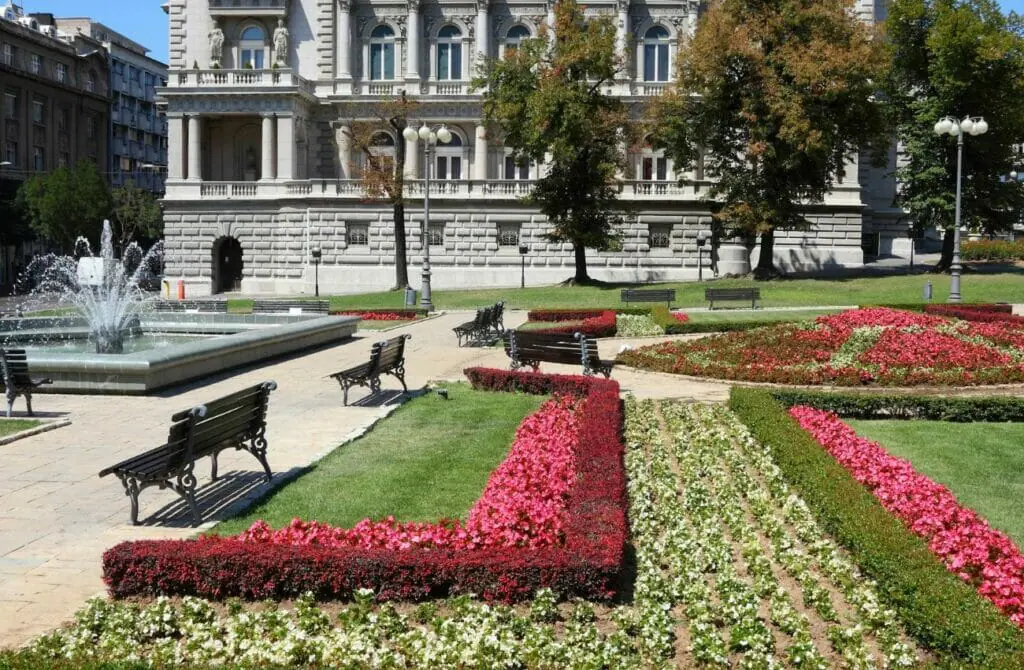 Attractions in Gay Belgrade, Serbia
Honey, welcome to Gay Belgrade! Now, let's spill the tea – this city may not be the most welcoming to our rainbow community, but don't let that dim your sparkle! There are still plenty of fabulous things to see and do here, no matter who you love.
As passionate travelers and members of the LGBTQ+ community, we believe that queer travel is about having fun and exploring new places, promoting cultural understanding, and spreading pride.
Through travel, we can learn about different cultures, histories, and perspectives and share our own experiences and identities with others. We can also support LGBTQ+ businesses and organizations and work together to create a safer and more accepting world for all members of our rainbow family.
Unfortunately, homophobia and discrimination still exist in many parts of the world, and it is important to be mindful of the laws, customs, and attitudes of the places we visit. But by being visible and proud and by supporting local LGBTQ+ communities and allies, we can help to change hearts and minds and make a positive impact wherever we go.
So let's keep exploring, learning, and sharing, and let's continue to work towards a future where all travelers can feel safe and celebrated, no matter where they are in the world.
Check out the iconic landmarks and attractions, darling. Visit those historical monuments, museums, and art galleries like the true cultural connoisseur you are. And, of course, let's not forget about the architecture, parks, and gardens.
Trust us, the local cuisine will leave you gagging, and the markets are to die for. And, girl, let's not even start on the cultural events like festivals, concerts, and shows – they are simply sickening!
Now, while we are out and proud queens, we gotta keep it on the down-low when we hit the streets, sis. Sadly, this city may not be as welcoming to us as we'd like. But no worries, we'll just have to slay discreetly, okay? Let's show these locals how to live our best lives, honey!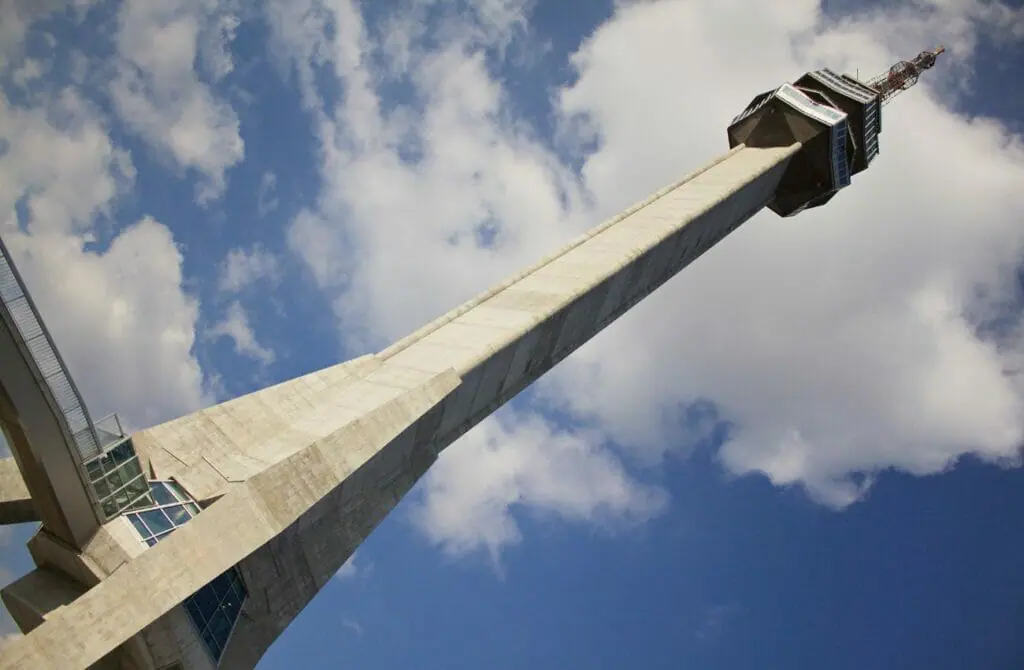 The Avala Tower is a telecommunications tower located in Belgrade, Serbia. It was originally built in 1965 but was destroyed in 1999 during the NATO bombing of Yugoslavia. It was rebuilt and reopened in 2010.
It stands at the height of 540 feet and offers views of the city from its observation deck. It is a popular tourist attraction and also includes a restaurant and a multimedia exhibition about the tower's history. Visitors can also take an elevator to the top for panoramic views of Belgrade and surrounding areas.
Belgrade's top attraction is less of a one-sight and more of a massive collection of everything that makes the city remarkable. It is situated at the confluence of the Sava and Danube rivers and offers a panoramic view of the city.
The fortress has a long history, dating back to the Roman period, and has been rebuilt and expanded several times over the centuries. It has been used as a military fortress, a royal palace, and a prison.
Today, the fortress is a popular tourist attraction featuring a number of museums, galleries, and monuments. It also has a beautiful park that offers a great place for a walk or a picnic. Visitors can also take guided tours to explore the fortress and learn about its history.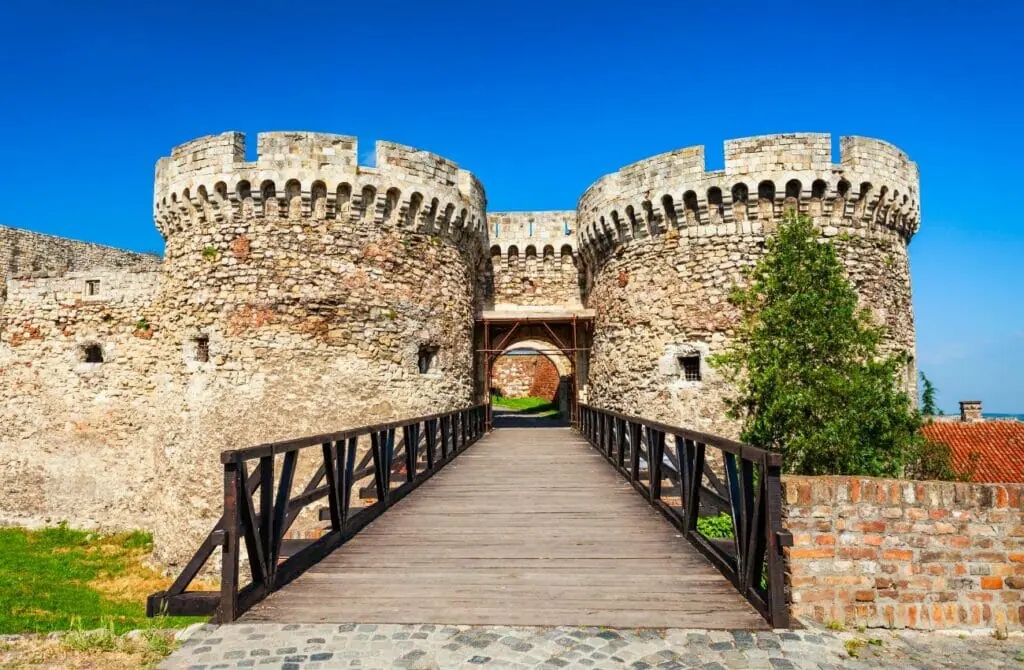 Republic Square
Republic Square, also known as Trg Republike, is a central square in Belgrade, Serbia, and it is considered one of the main tourist attractions in the city. Many important buildings, such as the National Museum, the National Theatre, and the statue of Prince Mihailo, surround the square. The square is a hub of activity, with many cafes, restaurants, and shops nearby.
Visitors can enjoy the square's central location and take in the surrounding architecture. The square is also a popular meeting spot for locals and tourists alike. Additionally, many city-guided tours begin at Republic Square, providing visitors with an overview of the city's history and culture.
The Church of Saint Sava
It is one of the largest Orthodox churches in the world and a major tourist attraction in the city. The church is dedicated to Saint Sava, a medieval Serbian prince and Orthodox monk who is considered the founder of the Serbian Orthodox Church.
The church's white marble exterior and large dome make it a striking architectural feature in the city, and it is a popular spot for visitors to take in views of the city from its terrace. Inside, the church is adorned with intricate frescoes and mosaics and is home to several valuable icons and religious artifacts.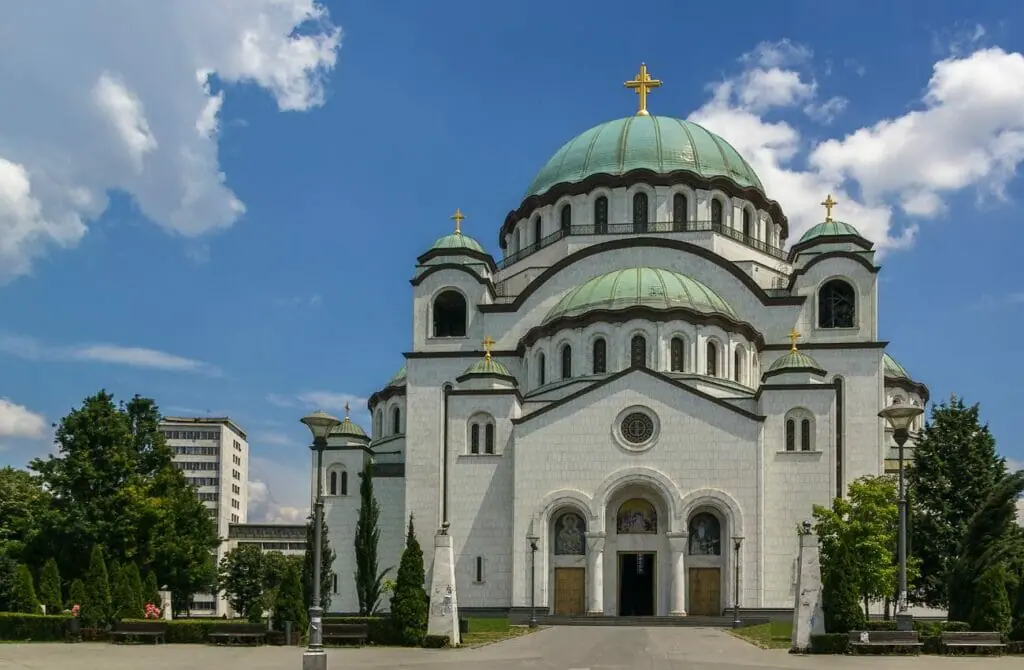 Museum of Yugoslavia
The Museum of Yugoslavia is a historical and cultural museum dedicated to Yugoslavia's history. The museum is housed in the former residence of Josip Broz Tito, the leader of Yugoslavia from 1945 until his death in 1980. The museum features exhibits on the history of Yugoslavia, including the life and legacy of Tito, as well as artifacts and memorabilia from the country's history.
Visitors can learn about the different cultures, customs and traditions that existed within Yugoslavia as well as the political, economic and social development of the country. The museum also has a library and a collection of photographs and films that document the history of Yugoslavia.
Knez Mihailova
Knez Mihailova is a pedestrian street in Belgrade, Serbia, and it is considered one of the main tourist attractions in the city. The street, also known as Prince Michael Street, is located in the heart of the city's old town, and it is lined with a variety of shops, restaurants, and cafes.
Visitors can stroll along the street and enjoy the mix of 19th-century architecture and modern storefronts. Many of the buildings along Knez Mihailova date back to the 19th century and feature impressive facades and ornate details.
It is also considered one of the most expensive shopping streets in Serbia, where you can find luxury brands and high-end boutiques. Knez Mihailova is a popular spot for people-watching and for taking in the city's lively atmosphere.
The street is also home to several landmarks and historical sites, such as the National Theater and the National Museum. The street is closed to vehicular traffic, making it a pleasant and safe place to walk around.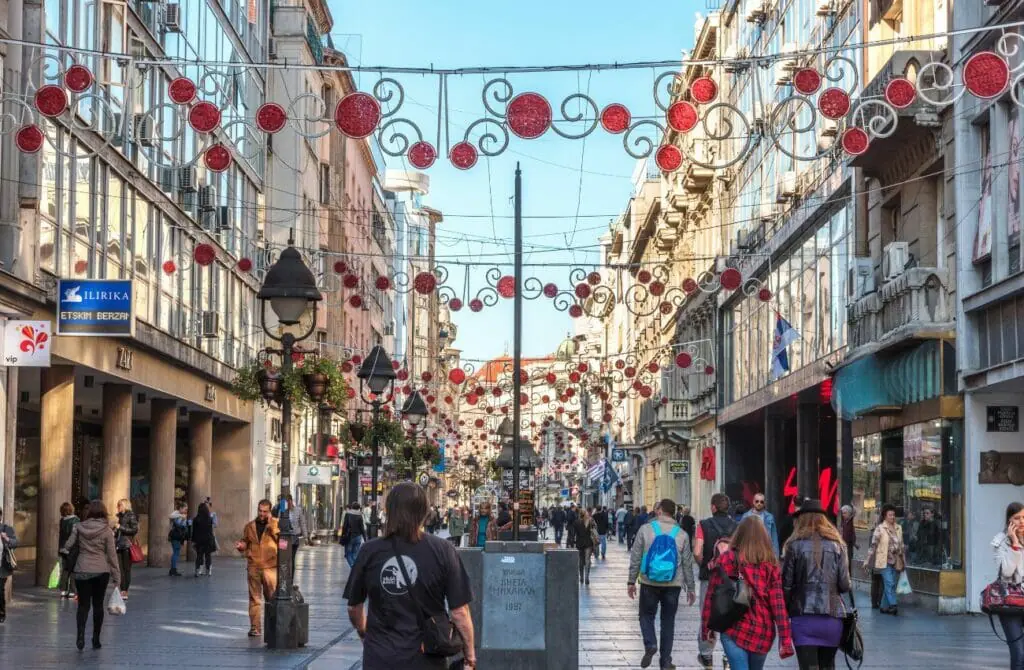 House of Flowers
The House of Flowers is a mausoleum and the final resting place of Josip Broz Tito, the leader of Yugoslavia. House of Flowers is a popular tourist attraction located in the heart of Belgrade. The attraction is a beautiful botanical garden home to a wide variety of flowers, plants, and trees from around the world.
One of the main draws of House of Flowers is its stunning array of flowers. Visitors can wander through gardens filled with vibrant blooms of all colors, shapes, and sizes. The gardens are expertly maintained, and the flowers are always in peak condition, making for a truly breathtaking sight.
In addition to the flowers, House of Flowers also features a wide variety of other attractions. There are several walking trails that take visitors through the gardens, providing them with the opportunity to see the flowers and plants up close. Several outdoor sculptures and works of art are scattered throughout the gardens, adding an extra layer of beauty and interest.
Ada Ciganlija is a river island located on the Sava River in Belgrade, Serbia. It is a popular recreational area known for its beautiful natural setting and various outdoor activities. Visitors can enjoy swimming, sunbathing, hiking, cycling, and various water sports on the island, which is also home to several beaches.
The island also has several restaurants, cafes, and bars, as well as sports facilities like football and basketball courts, tennis courts, and a golf course. Additionally, Ada Ciganlija is home to several cultural and sporting events throughout the year, making it a popular destination for both locals and tourists.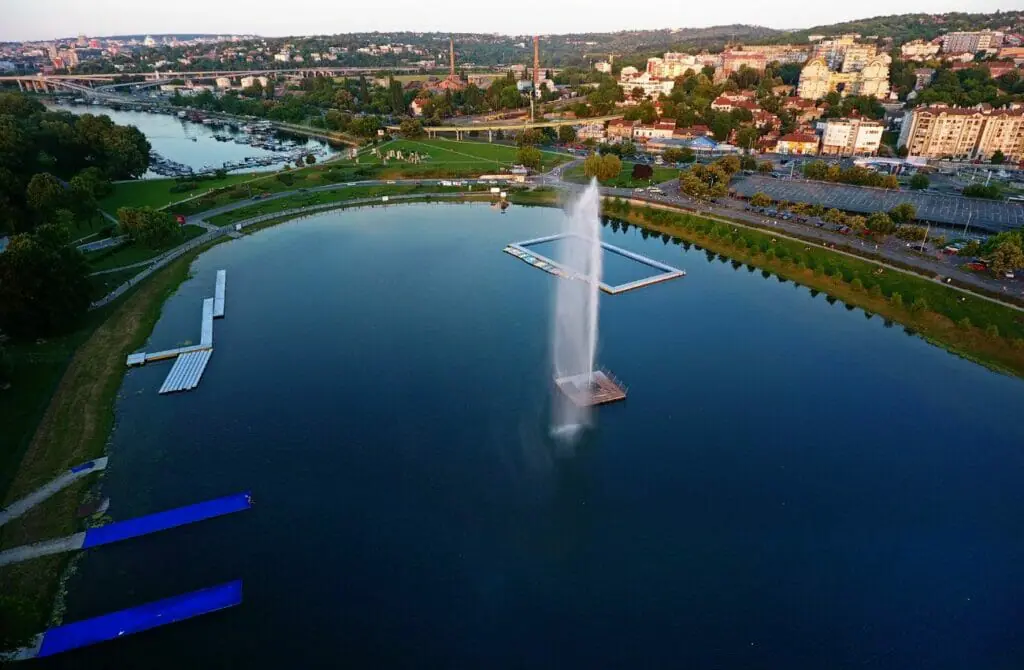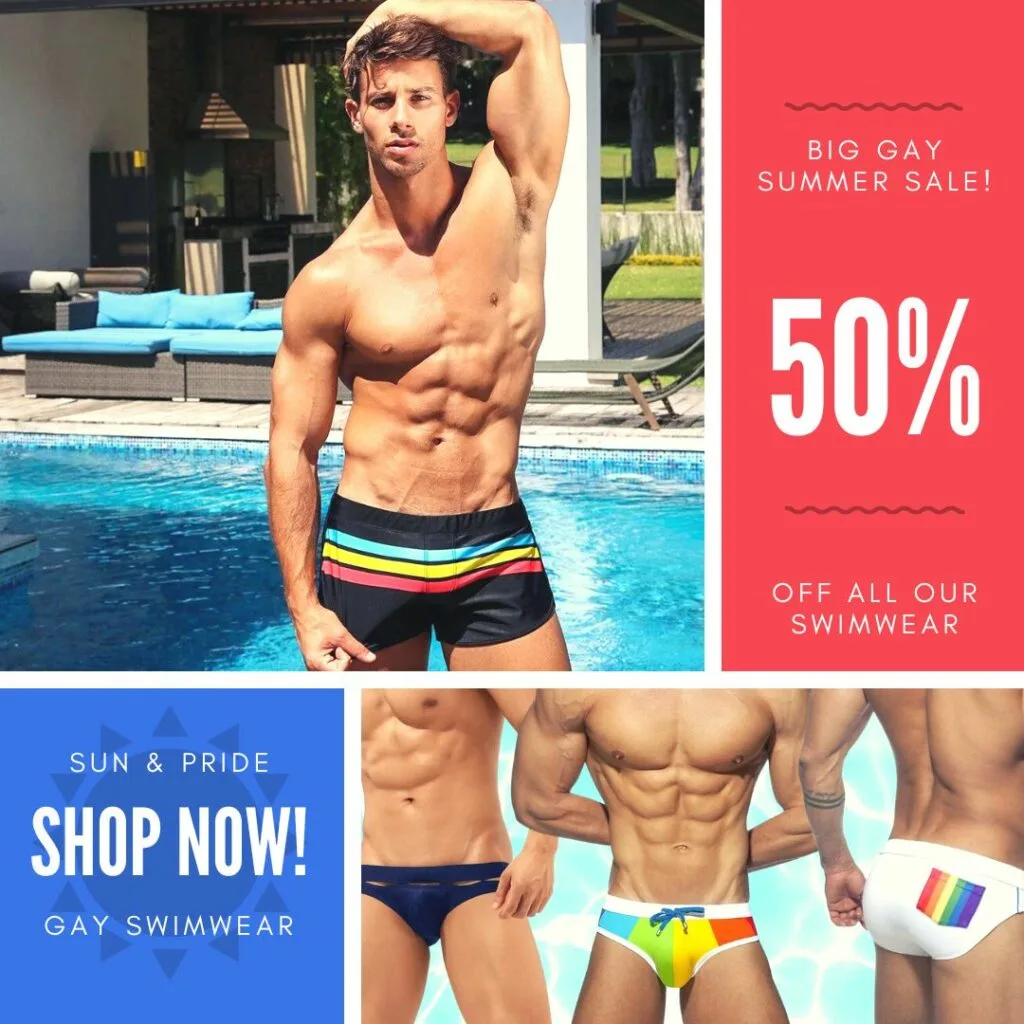 Nikola Tesla Museum
The Nikola Tesla Museum is a popular tourist destination in Belgrade, Serbia, dedicated to preserving the legacy and work of the famous Serbian-American inventor and electrical engineer Nikola Tesla.
The museum houses a large collection of original documents, photographs, personal items, and inventions belonging to Tesla, including some of his most famous creations, such as the Tesla coil.
The museum also has interactive exhibits, scientific demonstrations, and educational programs that aim to educate visitors about Tesla's life and work, as well as the history of electricity and the development of technology.
It is an interesting place for tourists who are interested in science, technology, and history. The museum is open to the public and is a popular destination for locals and tourists.
Skadarlija is a must-see destination for tourists visiting Belgrade. Its unique blend of history, culture, and entertainment makes it a truly special place that offers something for everyone. It is a unique and charming street in the heart of Belgrade, Serbia.
Known for its bohemian atmosphere and traditional Serbian restaurants, Skadarlija is a popular tourist destination that offers visitors a glimpse into the city's rich cultural heritage.
One of the most striking features of Skadarlija is its historic architecture. The street is lined with charming 19th-century buildings, many of which have been converted into restaurants, cafes, and shops. The colorful facades and wrought-iron balconies of these buildings create a picturesque scene that is sure to delight visitors.
Besides its cultural and entertainment offerings, Skadarlija also boasts a number of scenic spots that offer visitors beautiful views of the surrounding area. The nearby Skadarlija bridge offers a panoramic view of the Danube River, while the nearby St. Mark's Church offers a peaceful retreat from the hustle and bustle of the street.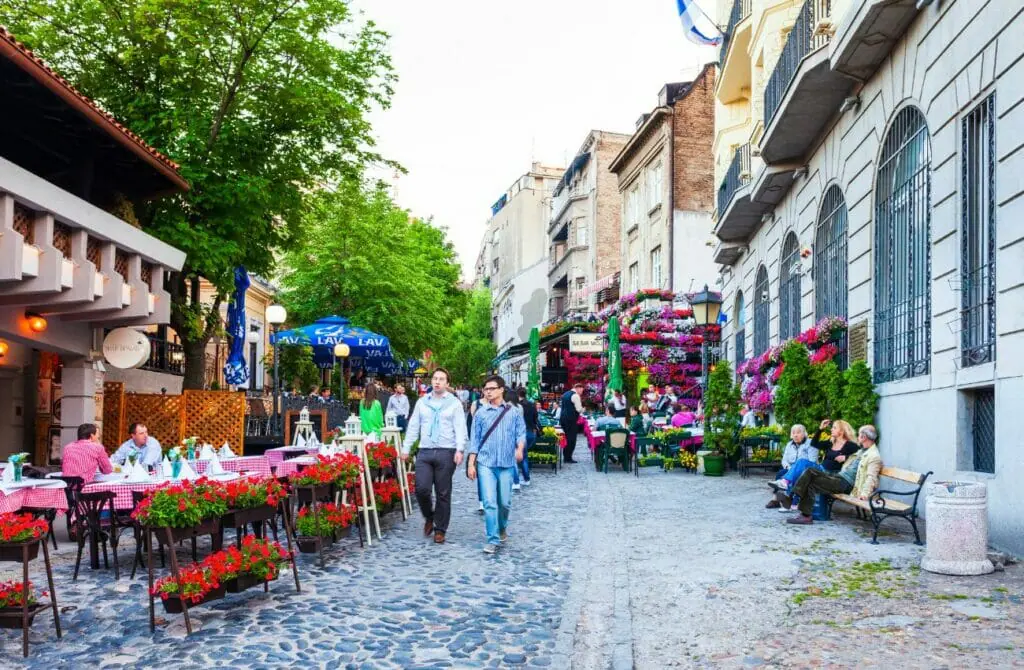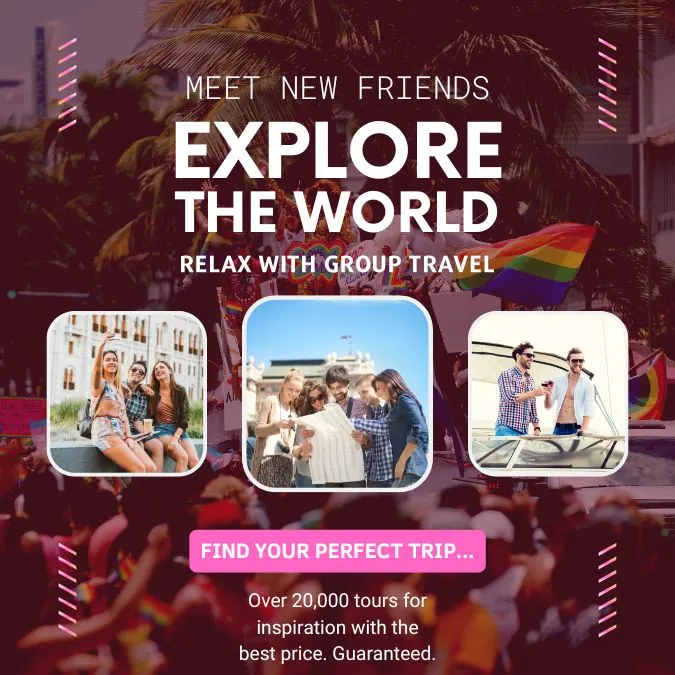 Lgbtq Events in Belgrade, Serbia
The LGBTQ community in Belgrade is modest but noticeable, and throughout the year, a variety of events and gatherings are planned for the group.
However, as I've already indicated, Serbian attitudes toward LGBTQ people can be conservative, and certain events have in the past encountered opposition and even violence. The following are a few of the most popular homosexual events in Belgrade:
Belgrade Pride Parade
The annual pride parade is one of the most important events for the LGBTQ community in Belgrade and Serbia. The parade has been met with violence and opposition in the past, but it continues to take place with police protection.
Queer Beograd Festival
This annual cultural festival celebrates the LGBTQ community and aims to promote equality and visibility. The festival includes film screenings, theater performances, lectures, and other events.
Belgrade Pride Week: The week of events in the lead-up to the Pride Parade, it includes various debates, lectures, film screenings, and parties that serve the purpose of raising awareness and discussing LGBTQ rights in Serbia.
Queer Beograd Film Festival
This annual event showcases queer cinema and offers queer artists and filmmakers a platform to express themselves and share their stories.
Infinity Festival
This is a multi-day annual gay party that takes place in a club in Belgrade and attracts a crowd from all around the region and Europe.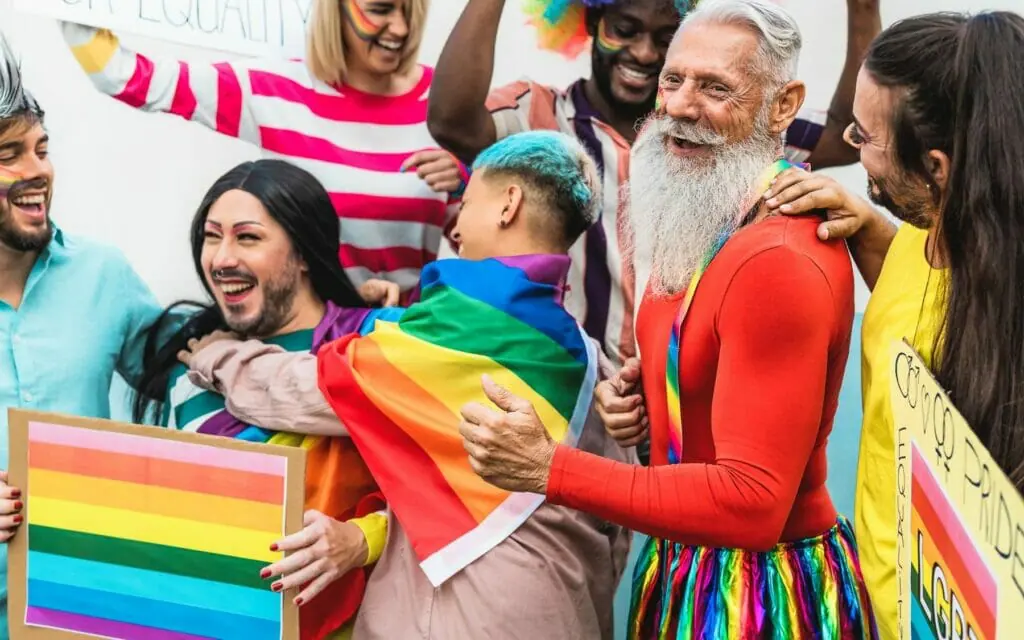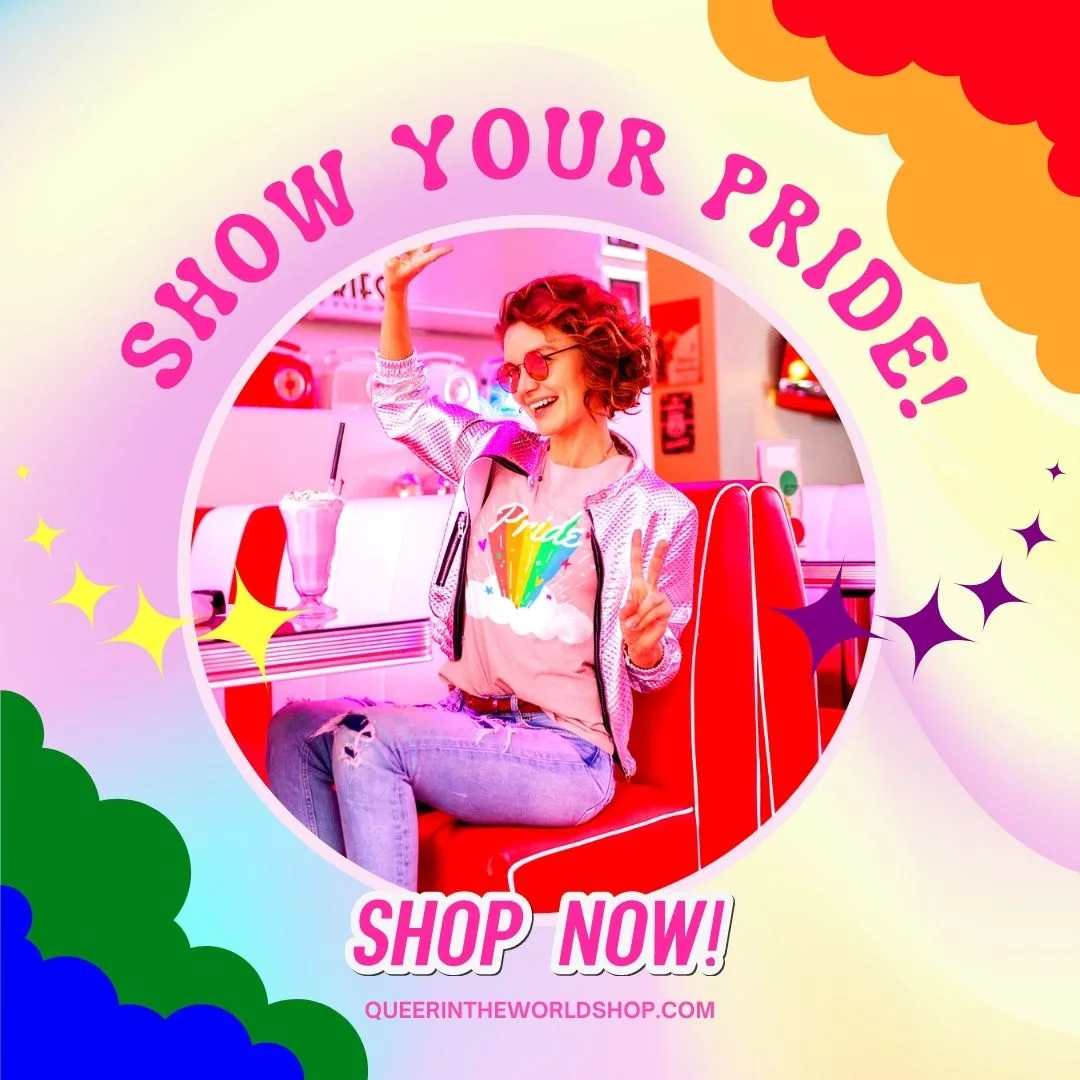 Gay-Friendly and Gay Hotels in Belgrade, Serbia
Don't wait another minute to book your stay at one of the most fabulously queer-friendly hotels in Belgrade! While many establishments in town might not welcome our rainbow family, these hotels have all pledged to embrace our queer spirit with open arms.
From non-discrimination policies to LGBTQ+ resources and amenities, these hotels go above and beyond to create a safe and inclusive environment for all guests who identify as LGBTQ+. And if you're looking for a place to stay in an area known for being LGBTQ+ friendly, these hotels have got you covered too.
In addition to the locally-owned gay-friendly accommodations in Belgrade, international hotel chains can also be great options for LGBTQ+ travelers. Many of these chains have implemented policies and training programs to ensure that their hotels are welcoming and safe for LGBTQ+ guests.
They may also have LGBTQ+ affinity groups within the company, which can help to promote a culture of inclusivity and support for queer travelers.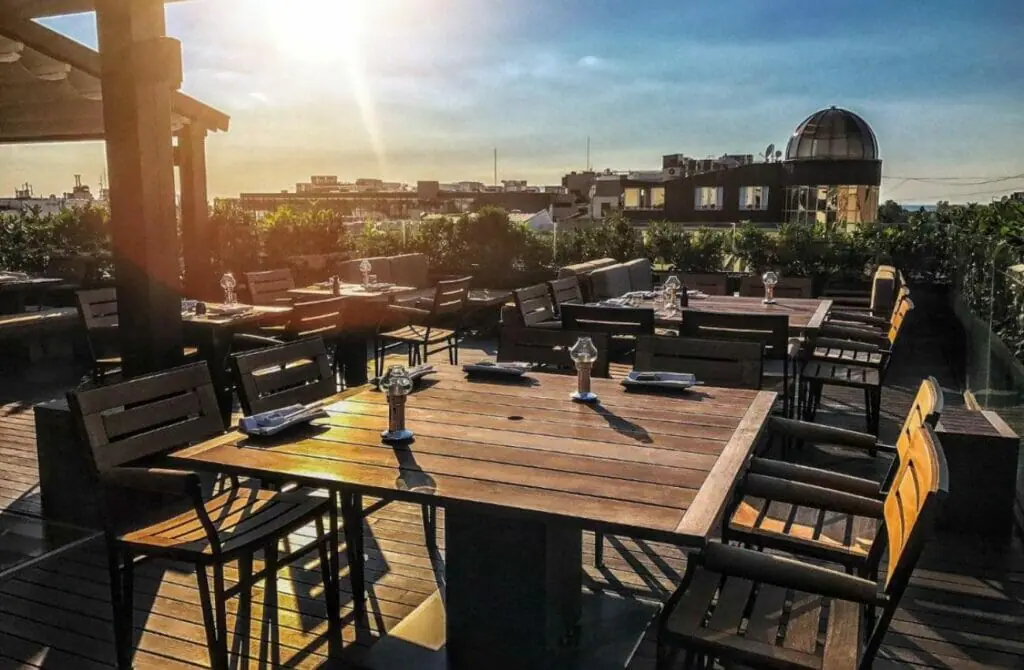 Moreover, international hotel chains are often known for their high-quality amenities and services, which can provide a more luxurious and comfortable stay for LGBTQ+ travelers. With a global presence, these chains can also provide a sense of familiarity and consistency for queer travelers who may be navigating unfamiliar destinations.
Whether you choose a locally-owned gay-friendly accommodation or an international hotel chain, it's important to do your research and choose a place that will make you feel welcome and comfortable during your stay in Belgrade.
So why wait? Book now to experience the comfort, luxury, and acceptance these gay-friendly hotels in Belgrade offer. With options to fit every budget and preference, you're sure to find the perfect home away from home.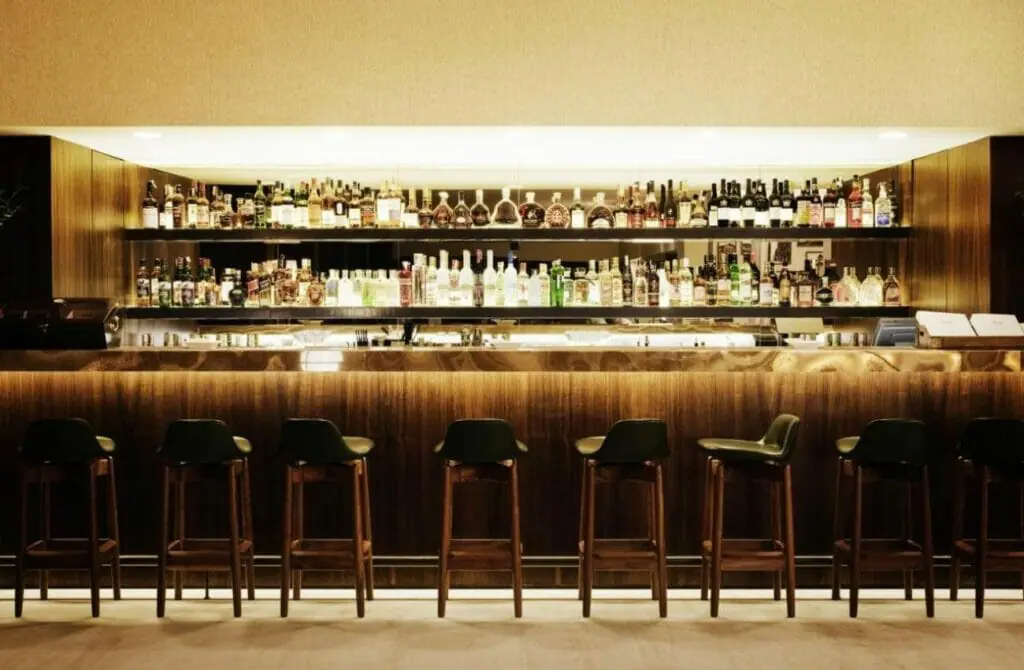 A style oasis in the middle of the city. Its excellent services, meticulous attention to detail, and fine cuisine characterize the capital's most opulent, forward-thinking hotel. It is also home to a variety of original, mid-century furnishings and is situated in Belgrade's most charming historic quarter.
Each of square nine's chicly appointed 45 rooms and suites are slightly covered with sanded Camaro Wainscoting, french windows, and electronically controlled curtains and blinds. Elegant in-room amenities and original, mid-century furnishings.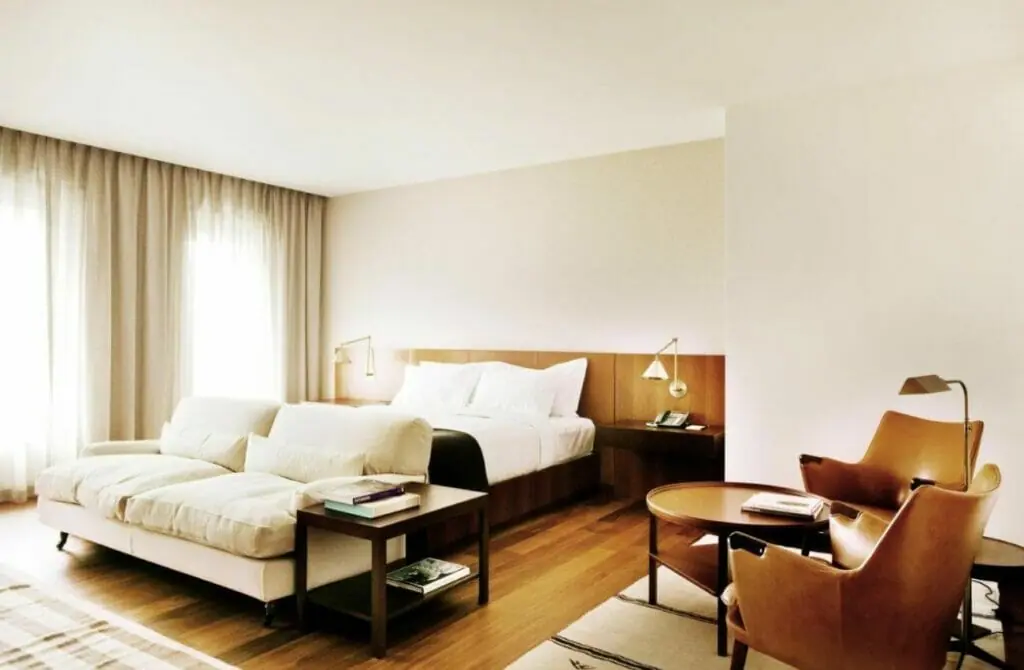 In the heart of Belgrade lies a magnificent hotel called Metropol Palace. The hotel has a grand entrance, ornate marble staircases, and high ceilings, with a vintage. The hotel's 198 exquisitely furnished guest rooms and 38 suites provide first-rate lodging and superb service.
All kinds of business and social events can be held in the different ballrooms, conference rooms, fine dining restaurants, lobby, bar, and garden of the hotel. A 25 m long pool, sauna, jacuzzi, gym, relaxation area, steam room, and 6 treatment rooms are all included in the opulent The Spa Center.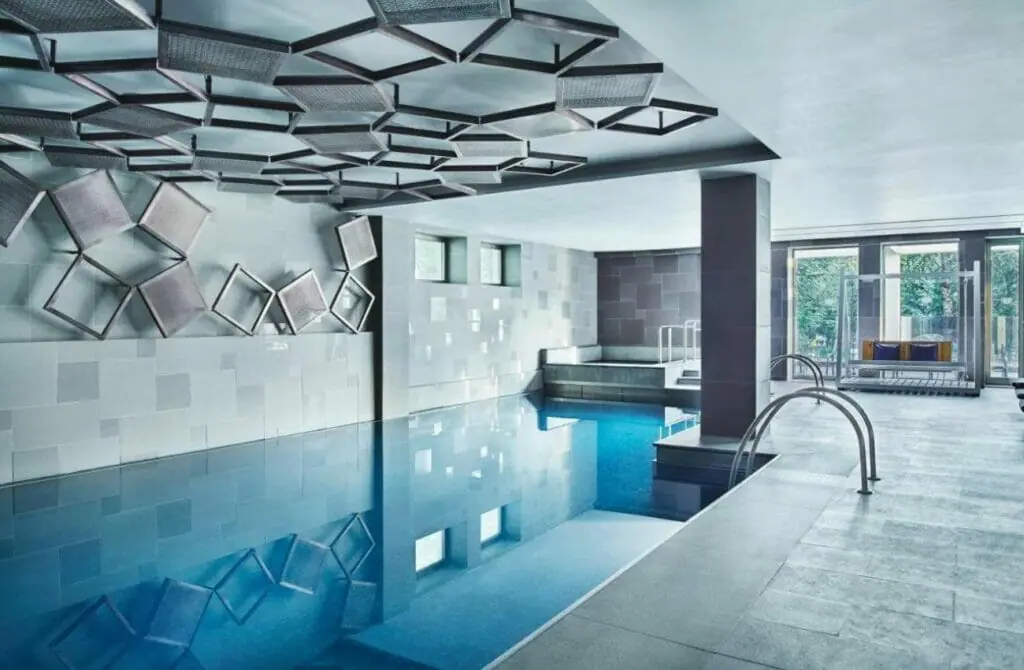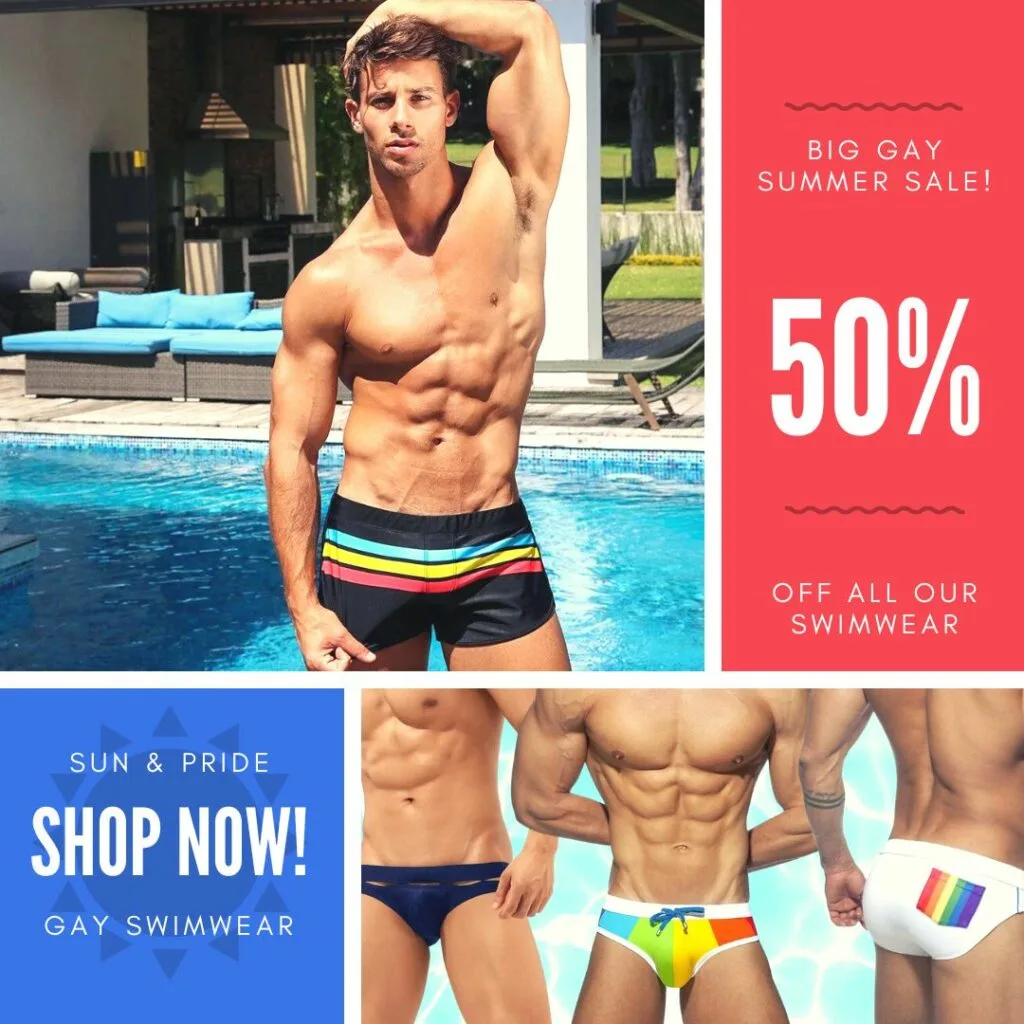 One of the most significant architectural treasures in the Serbian capital, erected in the Russian secessionist style, is a landmark in Belgrade. Since 1968, the Hotel Moskva has been protected by the government as a cultural landmark, and since 1979, as a significant cultural resource. Inaugurating it personally was King Petar I Karadjordjevi in 1908.
40 million people have stayed at this storied hotel, which is home to the renowned Café Moskva, over the course of its lengthy existence. The hotel has undergone a complete renovation that pays utmost attention to its traditions while also keeping up with modern trends in hospitality.
Golden Tulip Zira Belgrade ☆☆☆☆
Simple, minimalist lines and a lot of glass and steel characterized this new modern hotel in the central business district of New Belgrade, providing a sleek and contemporary feel. It provides 127 luxury rooms with exceptional design and quality for its visitors.
An international restaurant with a patio, three contemporary meeting spaces, free use of a fully-stocked fitness facility and sauna, secure indoor parking, free internet access throughout the hotel, and free international calls to fixed networks are all available to guests and visitors.
It is a component of the Zira complex and was constructed at the intersection of two important city streets, Roosevelt and Cvijiceva.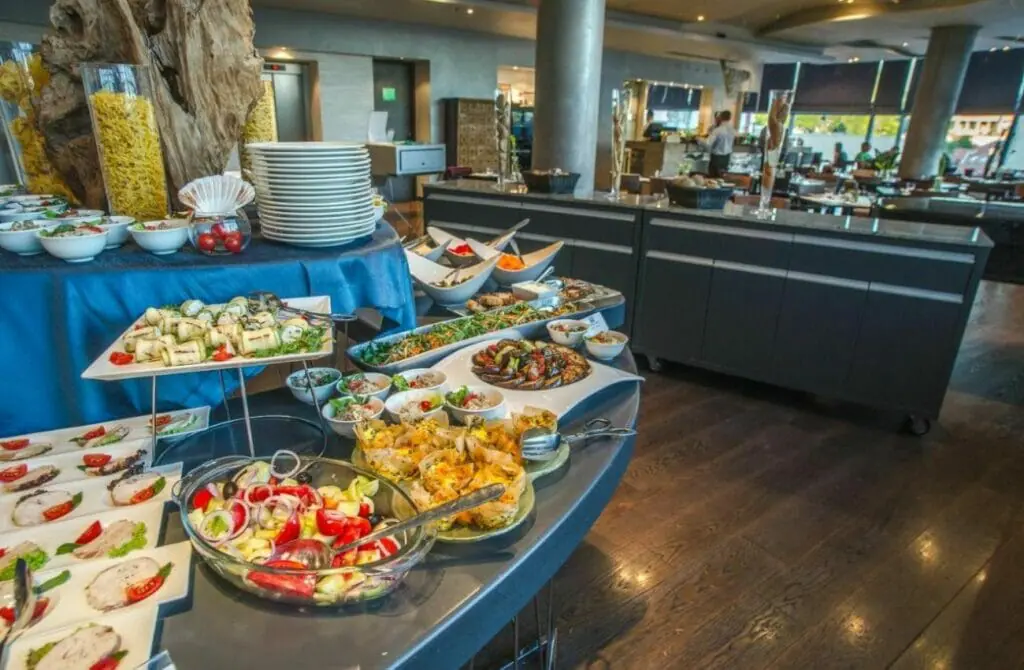 The Hotel Jugoslavija may be found to the east of the Danube in the New Belgrade area. The hotel's interior is covered with marble, and it exudes elegance while offering a fantastic view of the Danube River, which gives off a post-modern era feel. It provides excellent services, and the appealing setting significantly enhances the experience to one that is deeper and more sensual.
This inconspicuous hostel is warm and cozy and is located in a residential area. Its décor creates a social atmosphere that encourages interaction with other guests, but it also has private rooms if social events are a bit much for you. Its simple accommodations provide free Wi-Fi, flat-screen TVs, and sitting areas. Along with a shared kitchen and eating space, bathrooms are also available.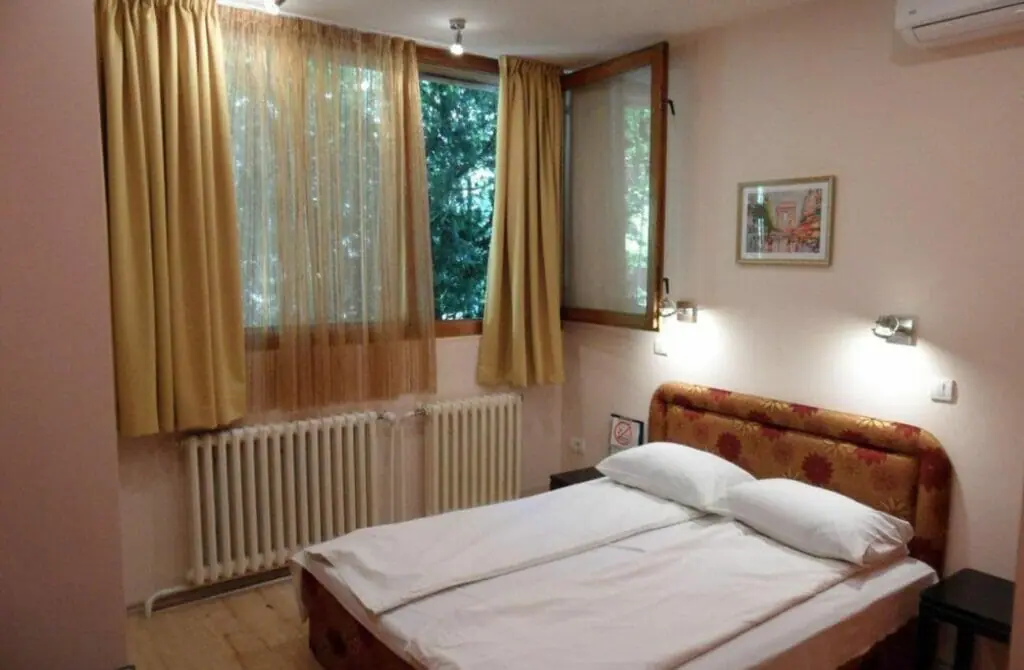 Gay Nightlife in Belgrade, Serbia
Because of the controversial happenings that occur in Belgrade, there are no exclusively gay bars, but here is a list of the top gay-friendly bars in Belgrade. Please, be sure to keep PDA at a minimum.
Exploring the queer nightlife scene in a new city can be one of the most exhilarating experiences while traveling, and Gay Belgrade is certainly no exception. Not only do you have the chance to meet new people and make friends, but you'll also immerse yourself in the local culture and learn more about the LGBTQ+ community.
Whether you prefer to connect with other queer folks in person at a gay bar or club or through a hookup app, Gay Belgrade has plenty of options for you to explore. However, it's important to keep in mind that many of the public spaces in the city are not queer-friendly, and it's best to avoid displaying overt signs of queerness in certain areas due to the risk of discrimination or even violence.
So, go ahead and venture out to experience the vibrant and diverse queer nightlife in Gay Belgrade, but always prioritize your safety and well-being. Take precautions when meeting new people, and be mindful of your surroundings. With a bit of caution and a lot of fun, you're sure to have an unforgettable time in this amazing city.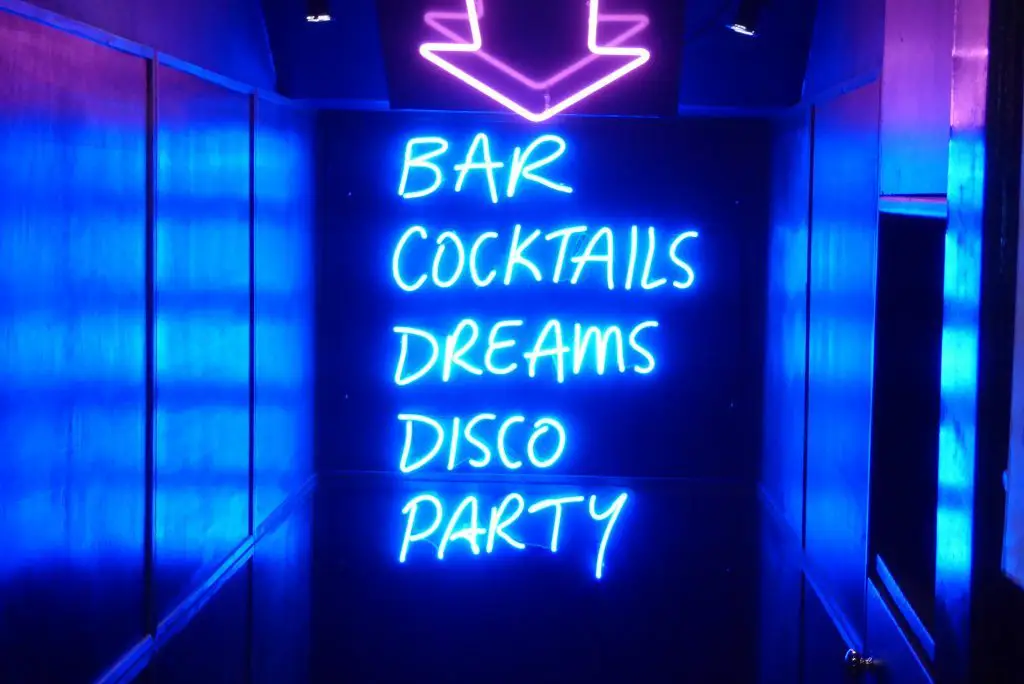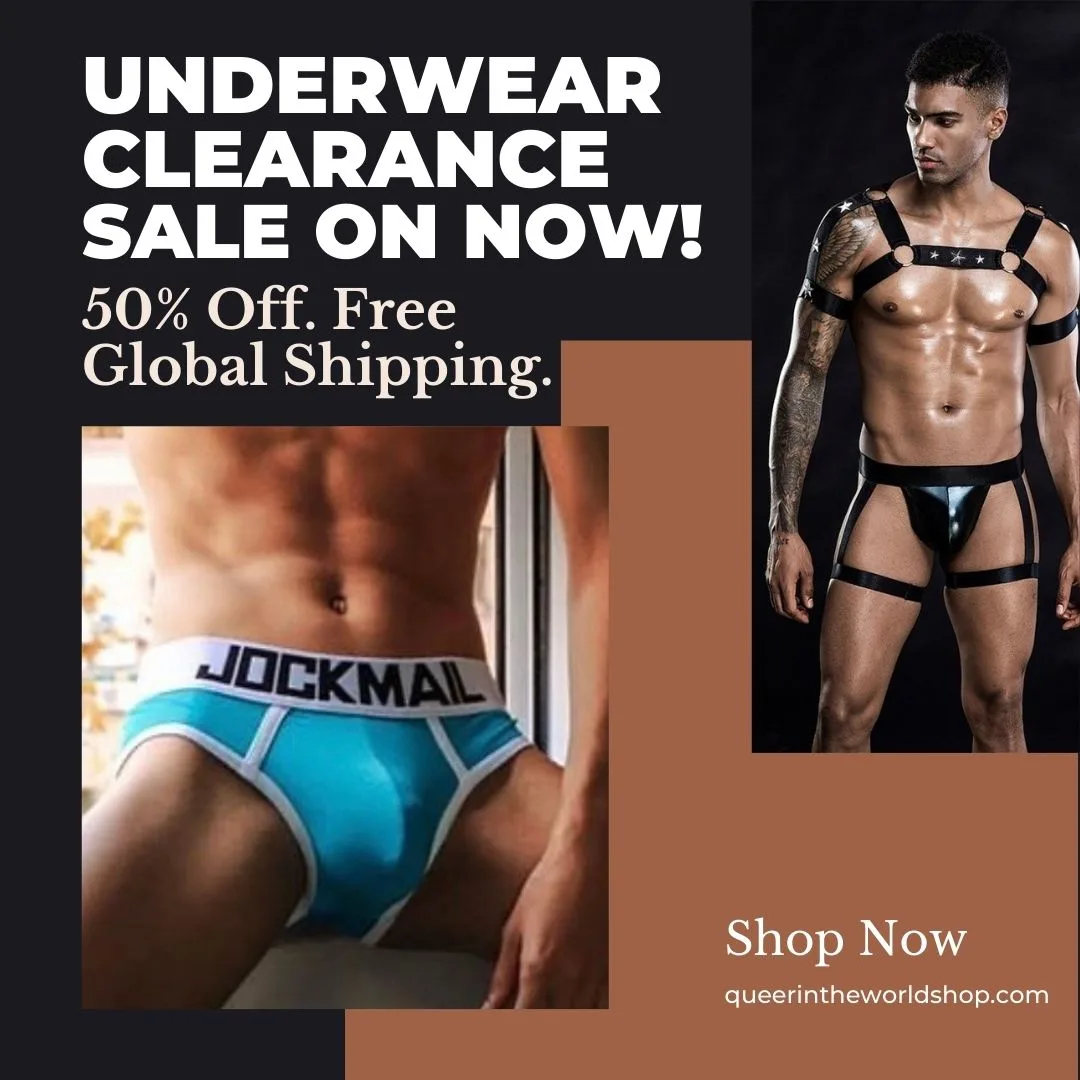 Gay-Friendly Bars and Clubs in Belgrade
One of the most captivating pubs in a city full of them, Meduza, is situated a short distance from Belgrade's lone mosque as the good people of Dorol converge upon it from the early hours till well after the sun has set, a laid-back attitude coexists peacefully with an intangible sensation of creation.
Come early to see the postal workers drinking beer at a time that is not appropriate for such activities. Gay friendly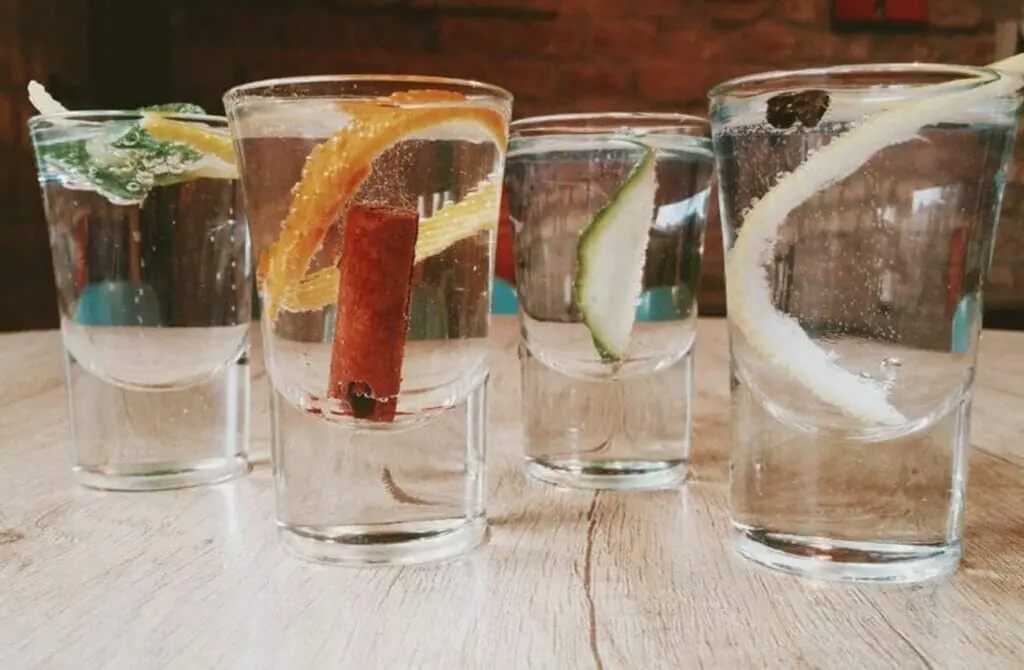 Musk Machine is a weekend nightclub only on Friday and Saturday nights. The club's interior has a peculiar design that combines industrial and steampunk elements to create a bizarre but intriguing appearance. It is mostly decorated in earthy tones with red accents. There are a ton of drinks available for very affordable costs.
The first straight-friendly establishment in Belgrade is Club One of the well-known plans, or floating boat clubs, on the Sava River is Mercury. Every weekend, it holds a wide range of activities and fantastic parties. The type of party being organized affects the music genres. Mercury is a welcoming community that is always a lot of fun. Gay friendly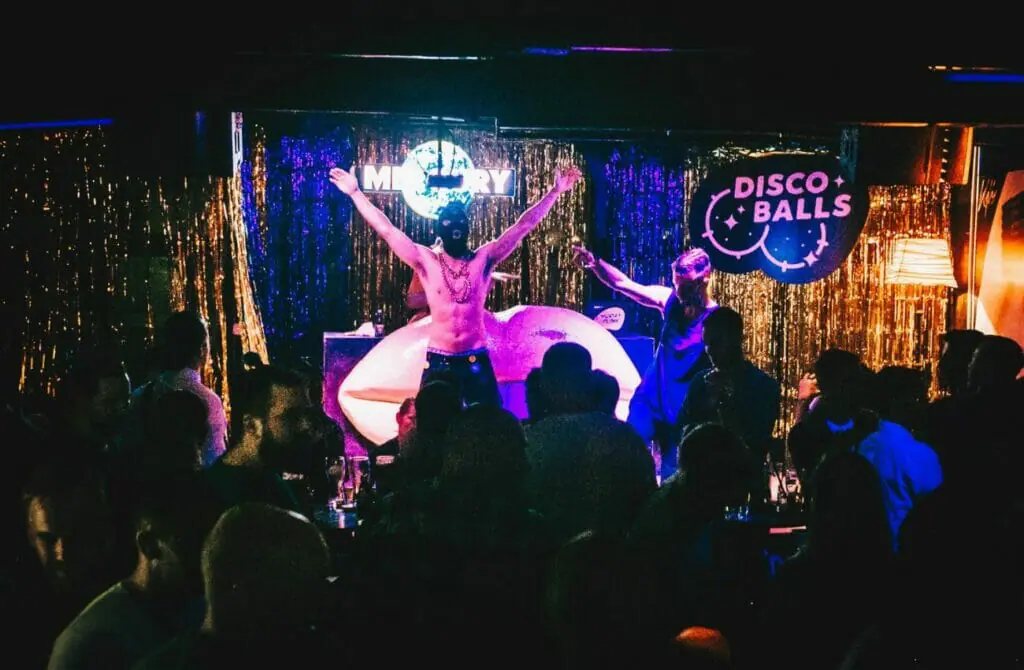 The first level of XL Bar is situated on Terazije Square in the heart of Belgrade. For up to 150 people, it's a small space (by Belgrade standards). The inside is extremely lovely, with dominant white, shades of grey, purple, and blue, and trendy furnishings giving it a unique charm. Both a cocktail night and a morning cup of coffee are wonderful at XL Bar.
Club Musk is located on Makedonska Street, not far from the city's core. The club hosts a weekly karaoke night every Wednesday. Theme parties on the weekends come and go. Young males make up the majority of the clientele, and the staff is generally very polite.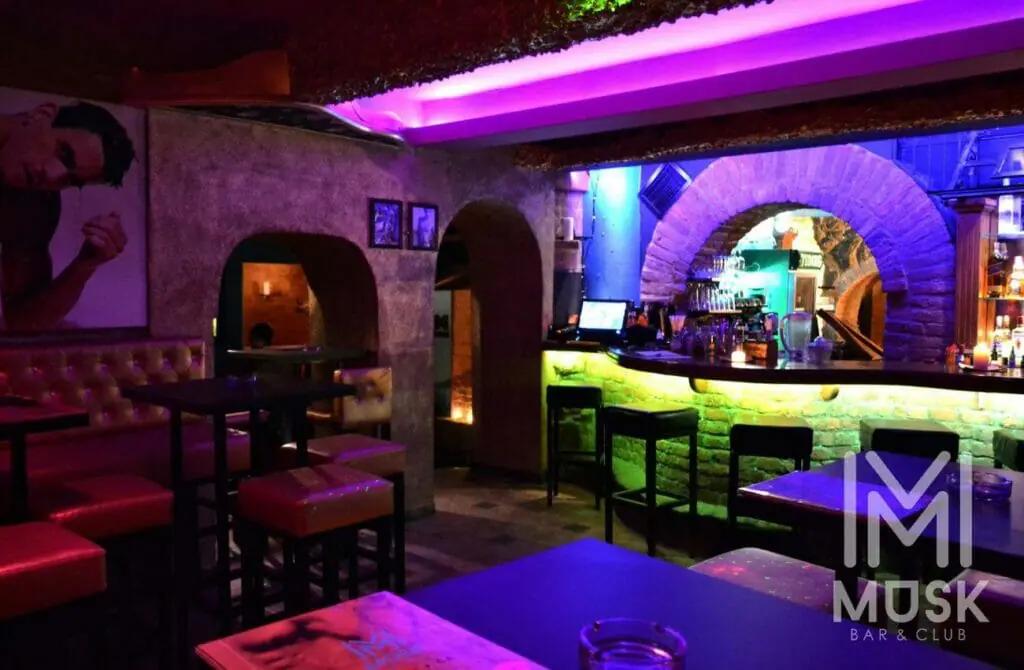 Another little club called Mystic is situated in the heart of the city on Umievo Sokae on Terazije. Locals love the drag parties that Mystic frequently holds, mostly because they are so much fun. The atmosphere is usually fantastic, and the rates are reasonable. Gay friendly
It is quite difficult to overlook this vibrant gem on the Sava River's bank and the first structure you'll encounter while crossing Branko's Bridge from the north. Portrait mosaics of some of the most important musical figures in popular culture, including the self-titled Frank Zappa, Elvis Presley, Billy Idol, and many others, are used to decorate the building's exterior.
Even the seductive Jessica Rabbit from Who Framed Roger Rabbit had a spot on these walls. One of the slaves that frequently features both domestic and international musicians is Zappa Barka. Gay friendly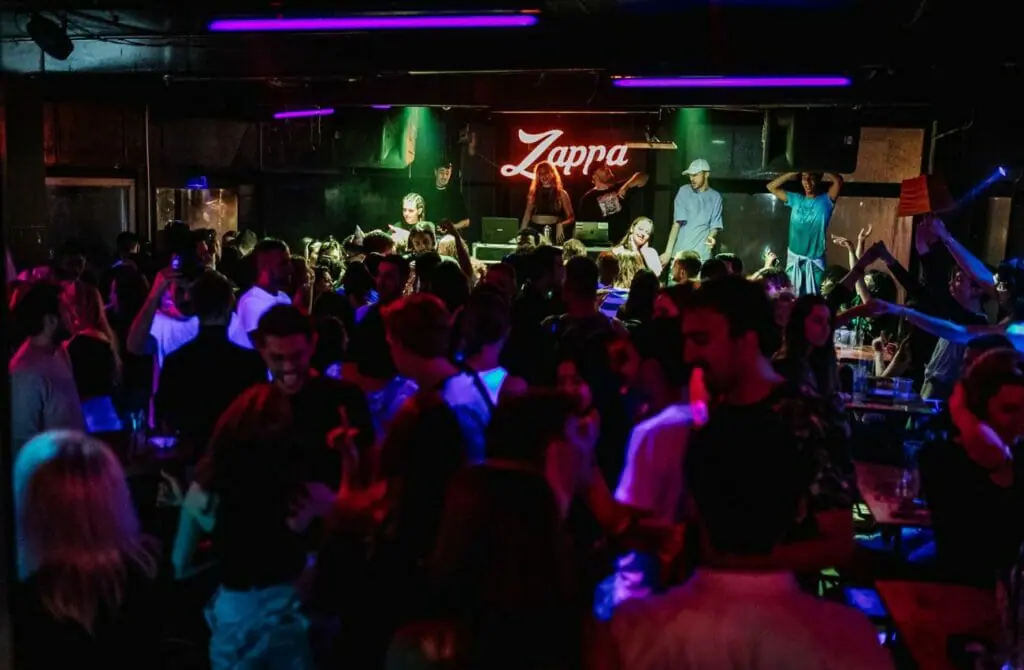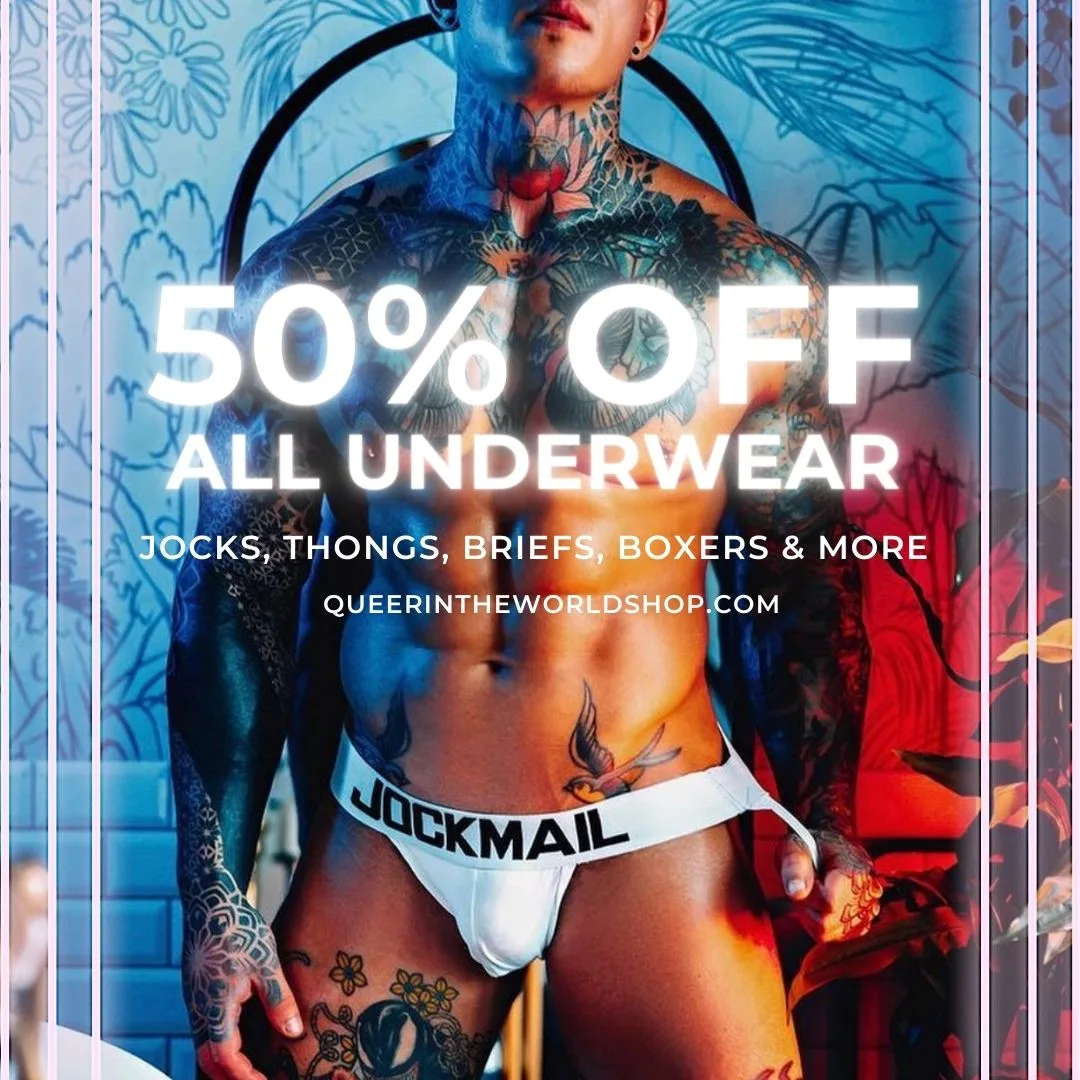 Gay Map Of Belgrade
Finding it hard to envisage where everything is in Belgrade? Hopefully, this queer-centric map helps where we have marked all the bars, clubs, parties, hotels, saunas, massages, and more will help you stay in the spot best suited to you!