Discover the best of Sapporo's gay scene! Uncover fabulous gay bars, LGBT-friendly hotels, and top attractions for an unforgettable trip.
Welcome to Sapporo, Japan's fifth-largest city and the capital of Hokkaido prefecture. This bustling metropolis is known for its fascinating history, stunning natural landscapes, and delicious food.
Sapporo is a city of contrasts, where you can find traditional Japanese culture blending seamlessly with modern innovations. In the 19th century, Sapporo was a frontier town, attracting pioneers and traders from all over Japan.
It became the site of the first beer brewery in the country, which still stands today and produces some of the best beer in Japan. The city also hosted the Winter Olympics in 1972, cementing its reputation as a winter wonderland with world-class skiing and snowboarding.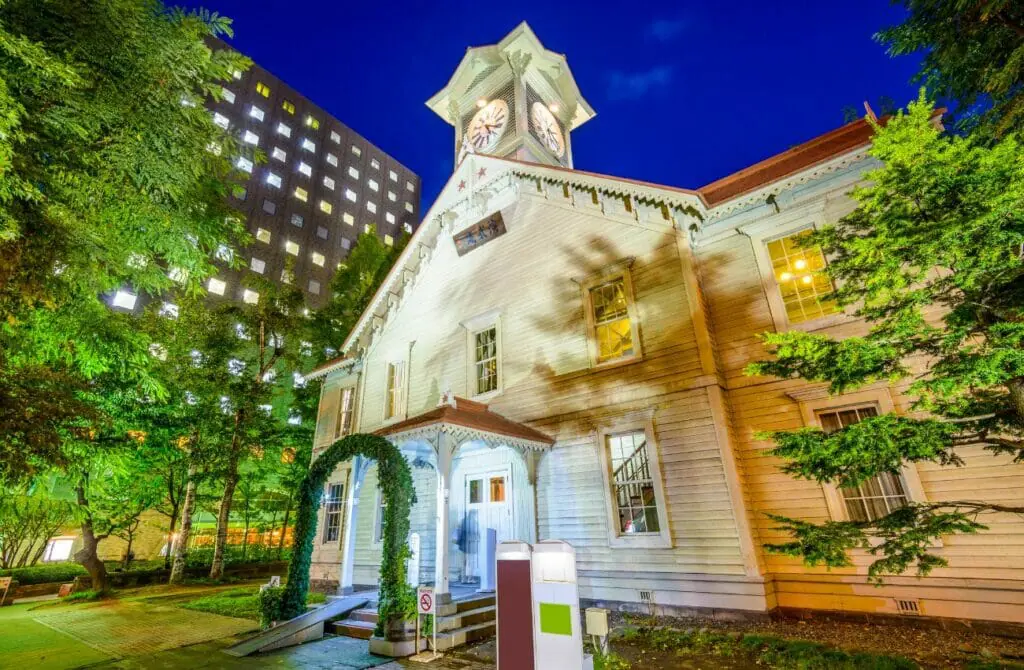 When it comes to style and fashion, Sapporo is a trendsetter in its own right. The city's residents have a reputation for being stylish and fashion-conscious, with many boutique shops and upscale department stores showcasing the latest in Japanese fashion.
And let's remember the food! Sapporo is famous for creamy and velvety soft-serve ice cream and delicious seafood, including fresh crab and scallops, as well as its hearty miso ramen, which originated here.
The city's gay scene is alive and well. There are several gay bars, clubs, and saunas to explore, as well as a lively annual Pride festival. Plus, the locals are known for their warm and welcoming hospitality, making Sapporo a great destination for LGBTQ+ travelers. From its rich history and culture to its stunning scenery and delicious food, there's something for everyone in this vibrant and exciting city.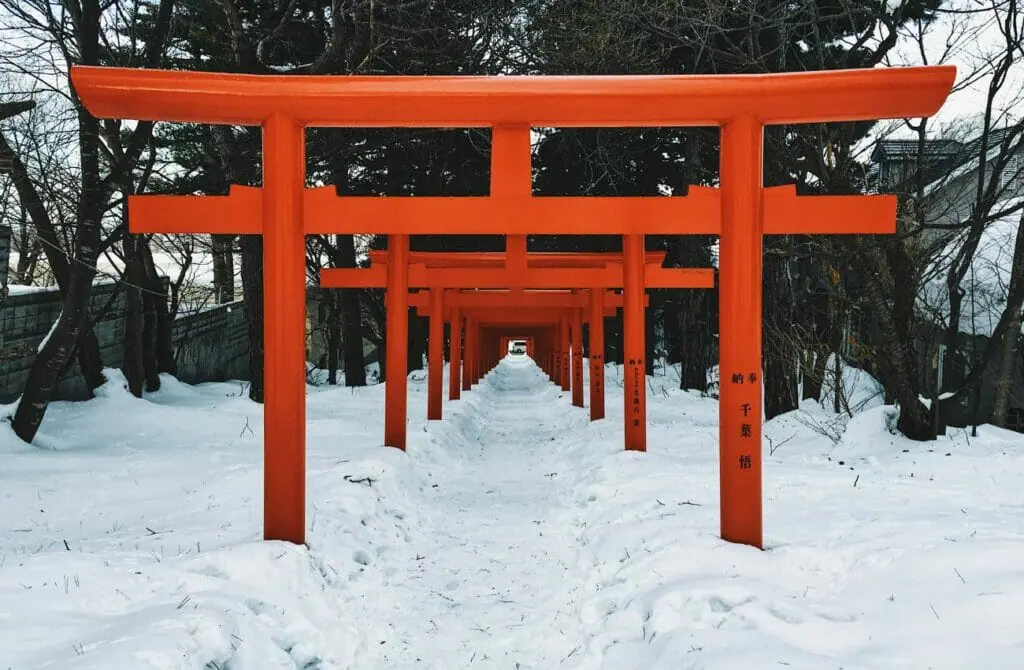 Attractions in Sapporo, Japan
Welcome to Gay Sapporo, Japan! This charming city, located in the northernmost part of Japan's main island, is a hidden gem just waiting to be discovered. With its unique blend of Japanese and Western culture, Sapporo offers a little something for everyone. Take a stroll through the city's beautiful parks and gardens, enjoy the vibrant nightlife or indulge in some delicious local cuisine.
Sapporo is also known for its winter sports, including skiing and snowboarding. But don't worry if you're not the outdoorsy type. There are plenty of indoor attractions, such as museums and galleries, to keep you entertained. And, of course, the only trip to Sapporo is complete with trying some of the world-famous Sapporo beer. So come on over, have some fun, and discover all that Sapporo has to offer!
As a new visitor to Gay Sapporo, there are plenty of things to see and do, regardless of your sexual orientation. One of the best ways to experience any new city is to visit some of its most iconic landmarks and attractions, including visiting historical monuments, museums, and art galleries.
We also love gazing at architecture up close, exploring parks and gardens, sampling the local cuisine, visiting local markets, and attending cultural events such as festivals, concerts and shows.
Even as the out-and-proud queer we are, we still love to just explore the city and its culture in the same way as everyone else. Doing so allows us the opportunity to learn more about the city and its people and gain a deeper understanding of the local culture. As such, these are our favorite must-see attractions in Sapporo.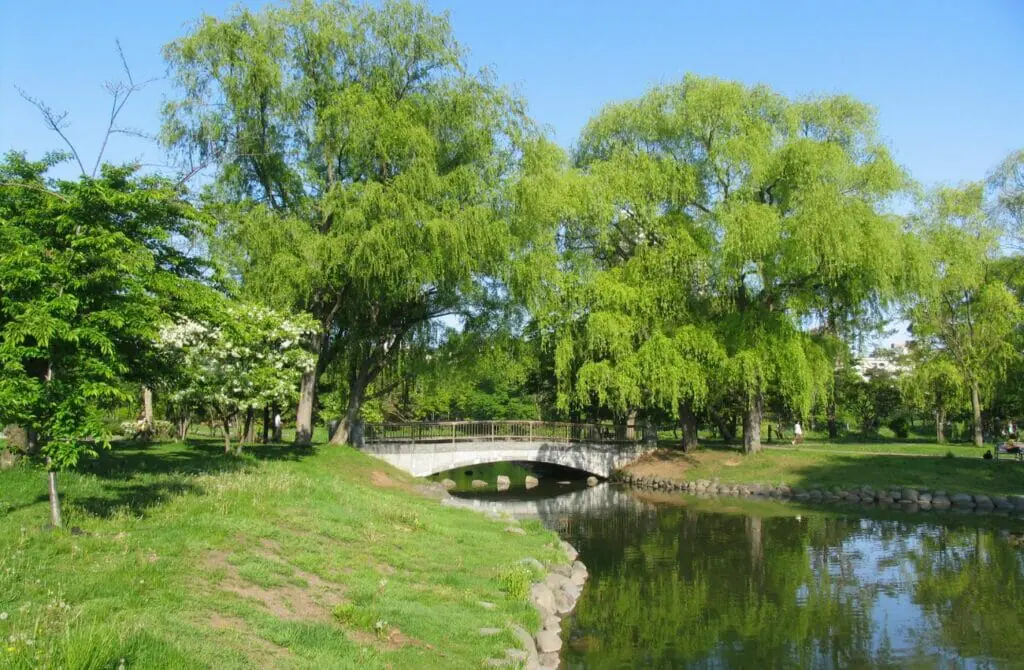 While you're gallivanting around Sapporo, take a breather and quench your thirst with freshly brewed draft beer straight from the factory. The local brewmasters display their skills with smooth and flavorful beer that pairs perfectly with local cuisine.
The Sapporo Beer Museum and Distillery offer a two-hour tour where you can learn the history of beer making in Japan, including the city's most famous brand, Sapporo. The museum is also home to the Sapporo Beer Garden, a collection of restaurants and beer halls that serve delicious food to complement your brew.
With dishes like barbecued lamb, grilled veggies, and local cuisine like Genghis Khan, you can chow down while you sip away. The Sapporo Beer Museum is a must-visit for all beer lovers. So, grab a pint and immerse yourself in the history and flavors of Sapporo's beer culture.
If you're the kind of person who likes to shop 'til you drop (or just browse and Instagram), then a visit to the Sapporo shopping arcade is a must-do. With nearly 200 stores lining the 1 km long arcade, you'll find everything from souvenirs to clothing to unique Japanese artifacts. Plus, the arcade is roofed, so you can shop here year-round, rain or shine.
But there are other things to do here. There are also bars, eateries, and restaurants serving up delicious Japanese cuisine. And if you're feeling brave (or just tipsy), you can even hit up a karaoke bar for some authentic Japanese sing-along fun.
Don't leave Sapporo without taking a stroll through this shopping arcade – it's the perfect place to find that special souvenir and get a taste of local culture all in one go.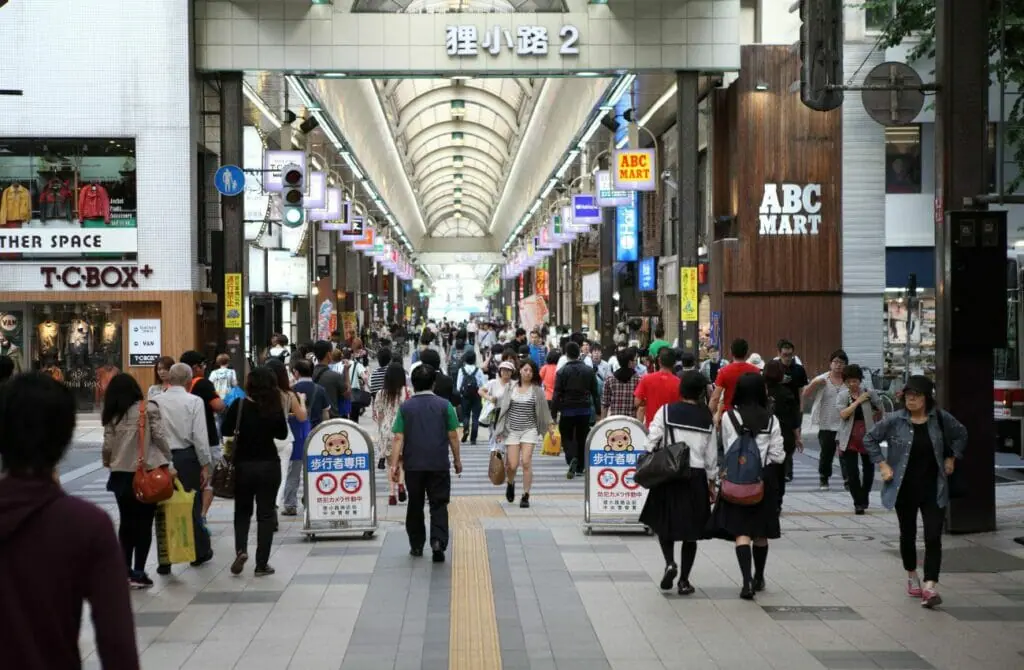 Sapporo Private Tours By Locals
Want to make the most out of your time in Sapporo without stressing about navigating the city and researching top sites? Then book a local host to take you on a personalized adventure around town! With your own local guide, you'll get to experience Sapporo through the eyes of a true local.
Discover secret spots that you wouldn't be able to find on your own! And the best part? You can customize your itinerary to fit your own needs and preferences, ensuring that you'll see a mix of iconic attractions and hidden gems in just one day. So don't worry about getting lost or missing out on the best spots – let your local host show you the way!
Hey there, museum lovers! If you're wondering what to see in Sapporo, you're in for a treat with the Sapporo Art Park! This gem is perfect for art enthusiasts who want to enjoy the great outdoors. With 73 amazing art pieces by renowned artists spread throughout the park, it's basically an outdoor art gallery waiting to be explored.
The stunning gardens are also a sight to behold, as with most parks in Japan. Take a leisurely stroll to view the extraordinary sculptures and relish the peace and tranquility. The park also features a museum and several beautiful buildings on the premises. It's a fantastic place to unwind and spend the day – you should bring some good company along for the ride!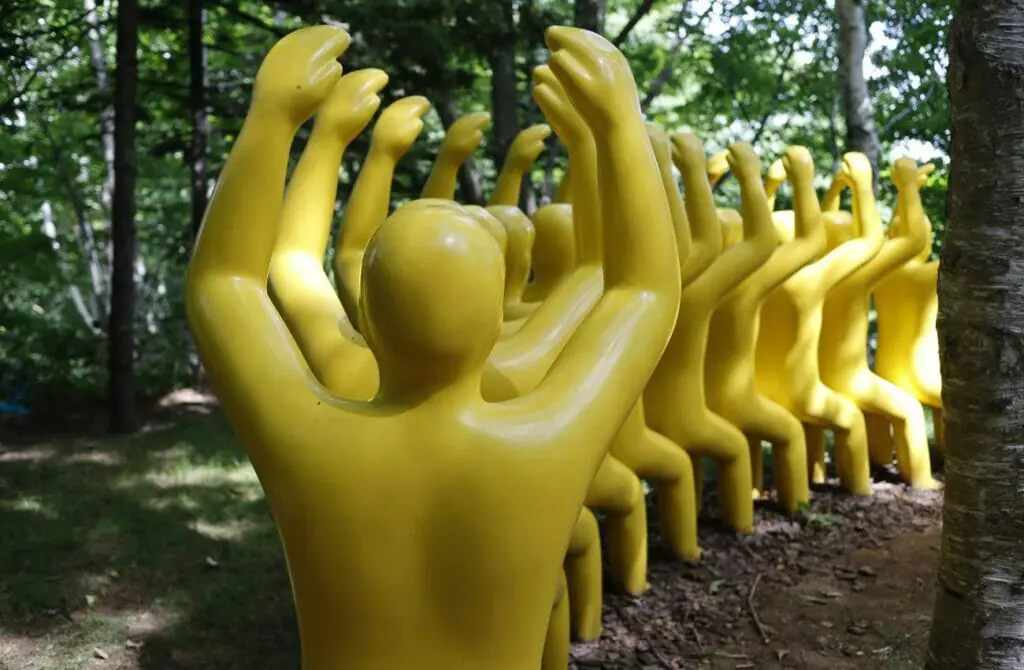 Indulge your sweet tooth and treat yourself while on vacation in Sapporo with a tour of the Ishiya Chocolate Factory. Learn how the signature treat of white chocolate, also known as Shiroi Koibito, is made, or spoil yourself with some, in moderation, of course. The factory features an on-site restaurant with a dreamy cake buffet, a toy museum, and even a robot show.
You can also observe the chocolate-making process or get hands-on experience creating your own cookies. While this is a delight for kids, be prepared to handle their sugar-induced energy. Take advantage of this sweet opportunity to indulge in some of the best chocolate in Sapporo.
Hey there, fellow snow bunnies! If you're a winter sports enthusiast, you can't miss out on Mount Teine in Sapporo, the home of the 1972 Winter Olympic Games. And guess what? The Olympic torch is still standing tall at the resort! With ski trails suited for all levels of skiing, you can hit the slopes whether you're a beginner or an advanced skier.
Getting there is a breeze! You can take a train or bus, and there are tons of hotels nearby that offer comfy accommodations. Need to learn how to ski? No worries! Hop on a snowmobile for an hour-long ride through the breathtaking frozen countryside. Trust me, skiing or snowmobiling in Sapporo is an unforgettable winter experience you won't want to miss!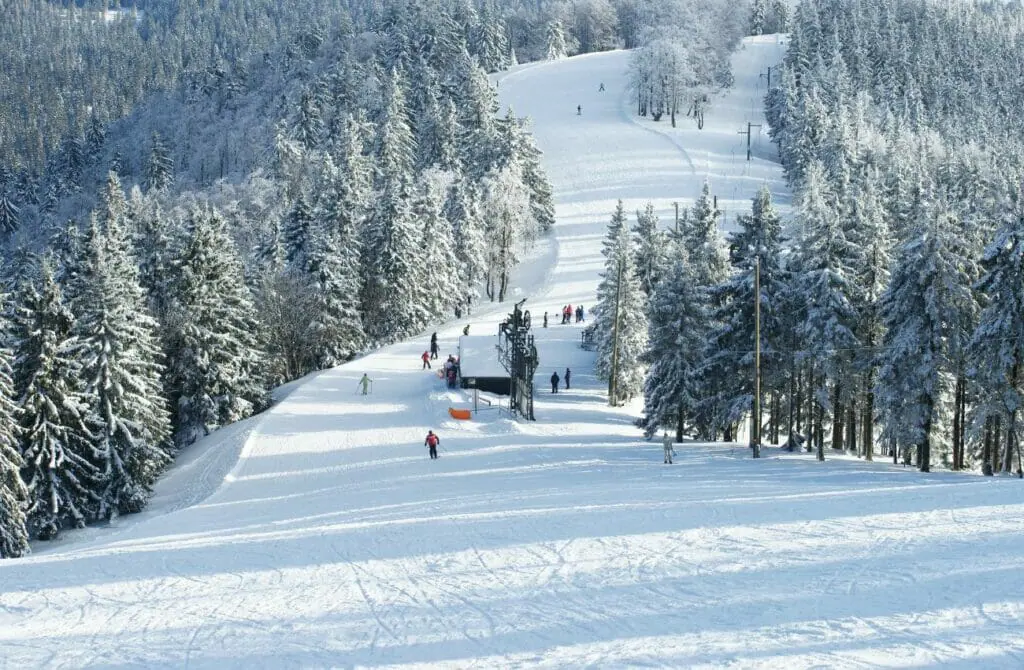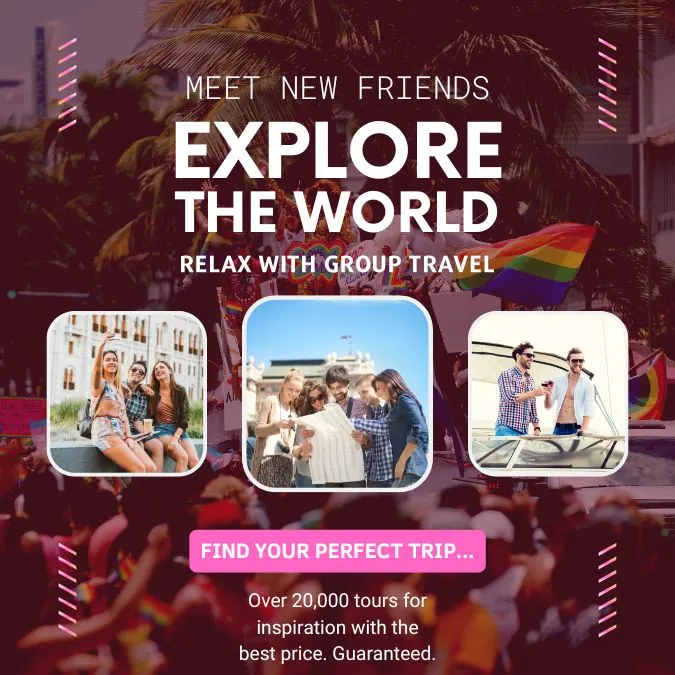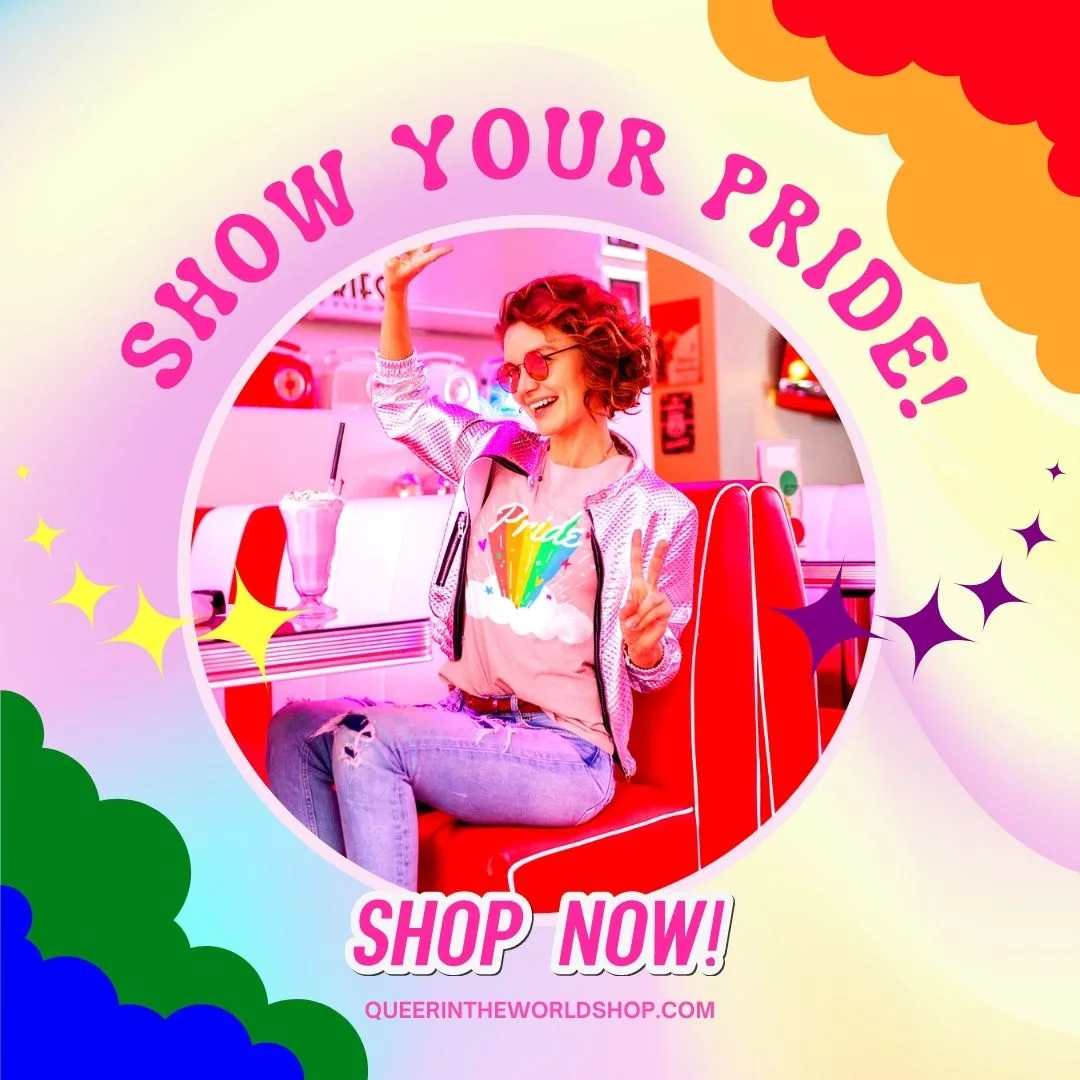 Gay and Gay-Friendly Hotels in Sapporo, Japan
Sapporo offers a wide range of gay and gay-friendly hotels to make your stay as comfortable and enjoyable as possible. From luxurious five-star hotels to budget-friendly options, there's something for everyone. These hotels are not only known for their exceptional service and comfortable accommodations, but they also provide a safe and inclusive environment for all guests.
You can expect to be treated with respect and acceptance throughout your stay in Sapporo. So why not book your stay at one of these gay and gay-friendly hotels and experience the warm hospitality of Sapporo's LGBTQ+ community? Go ahead, treat yourself!
Being gay-friendly accommodation means that the establishment is welcoming and inclusive to guests who identify as LGBTQ+. This can include but is not limited to, having policies and practices in place that demonstrate a commitment to creating a safe and inclusive environment for LGBTQ+ guests, such as non-discrimination policies, and providing support and resources for LGBTQ+ travelers.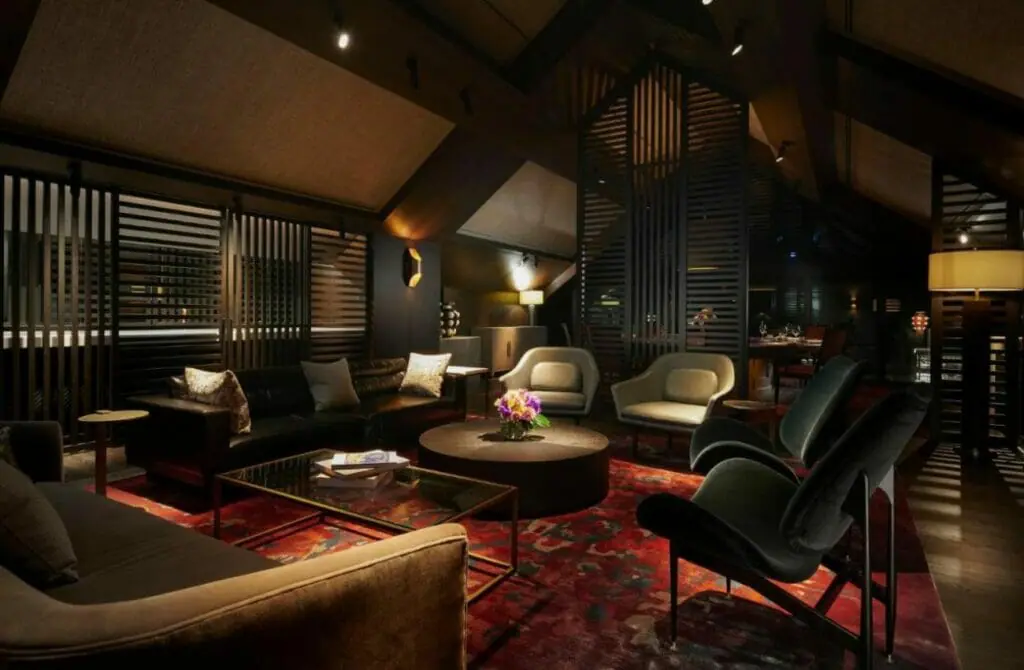 Some gay-friendly accommodations may also provide amenities specifically catering to the LGBTQ+ community, such as rainbow flags or literature about local LGBTQ+ events or resources. Furthermore, gay-friendly accommodations may be located in an area that is known for being LGBTQ+ friendly.
While Sapporo does not have any specifically gay hotels or resorts, these are the most fabulous and pro-actively gay-friendly hotels in Sapporo. Needless to say, there are also hundreds more hotel and hostel options in Sapporo if none of these suit your desired budget, facilities or area – but these are the best hotels according to other gay travelers and us.
Whatever your needs are, Sapporo has you covered.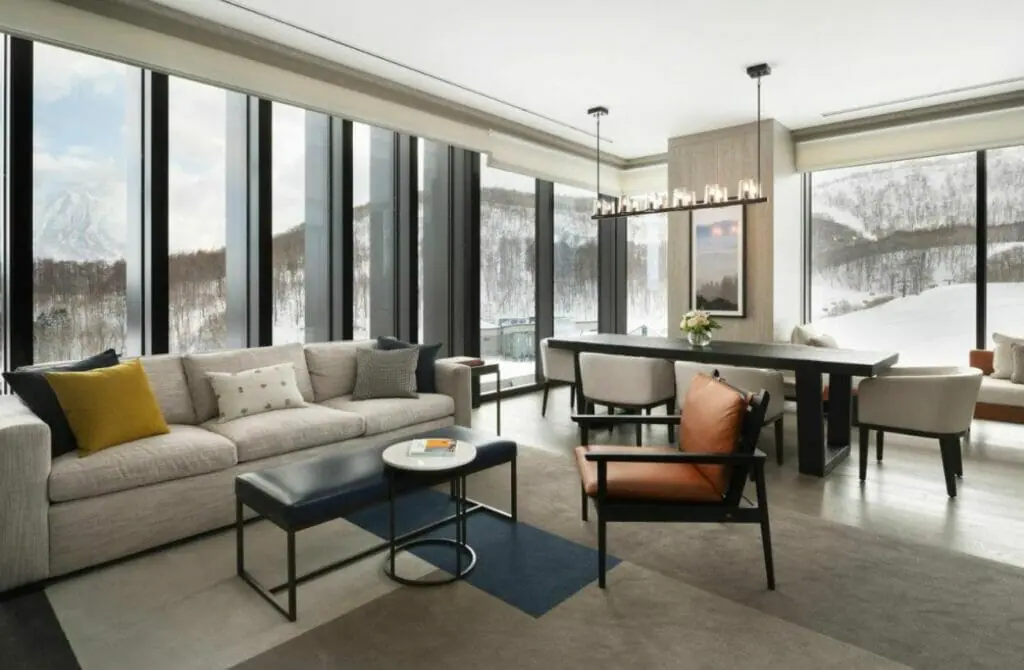 Park Hyatt Niseko Hanazono ☆☆☆☆☆
Welcome to the luxurious Park Hyatt Niseko Hanazono, located in close proximity to the Niseko Hanazono Resort and Kutchancho Asahigaoka Ski Area. This plush hotel offers ski-in/ski-out access, ski passes, and ski equipment rentals, making it a perfect getaway for ski lovers. The hotel boasts 18 holes of golf, a 24-hour health club, and various activities like hiking/biking, snowshoeing, and snowboarding.
Indulge in a relaxing massage, body scrub, or facial at the Wellness & Spa, the hotel's onsite spa. With 7 onsite restaurants featuring Japanese cuisine and garden views, you're sure to experience a culinary adventure. Kids can enjoy the Kid's club, while adults can unwind with a drink at the bar. The hotel also offers free WiFi in public areas, ensuring you stay connected during your stay.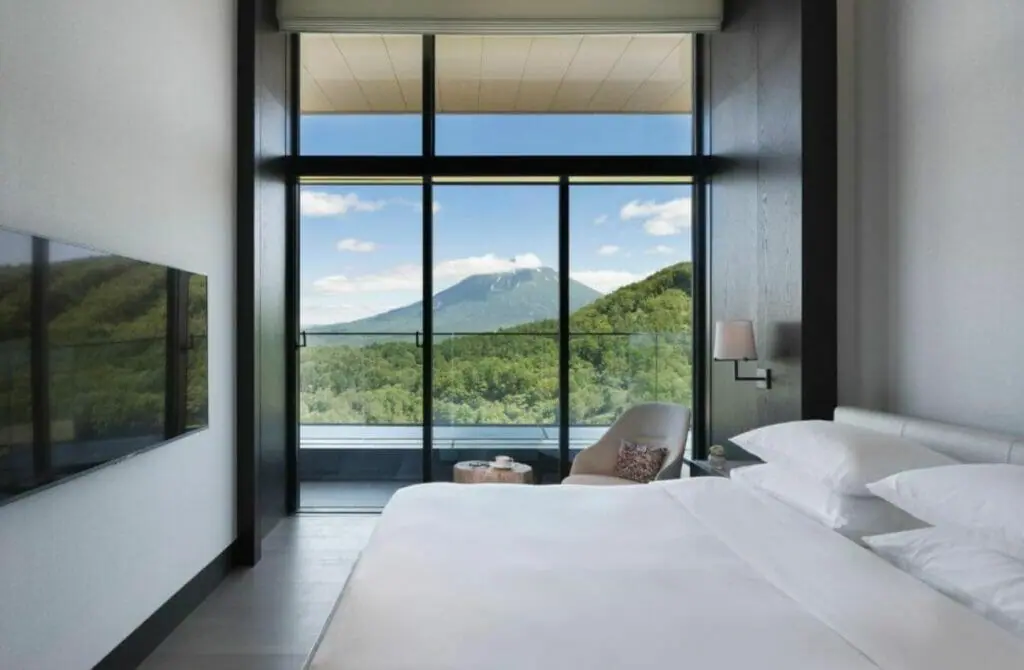 The Westin Rusutsu Resort ☆☆☆☆☆
The Westin Rusutsu Resort is a luxurious retreat near the famous Rusutsu Resort. This elegant hotel boasts 18 holes of golf, ski-in/ski-out access to the slopes, and ski equipment rentals.
Guests seeking relaxation can indulge in a body treatment, aromatherapy, or a massage at the onsite spa, which features 2 hot springs and a steam room. The resort also provides a 24-hour gym and a variety of exciting activities, including snowmobiling and horseback riding.
For culinary enthusiasts, the hotel offers 3 onsite restaurants that serve delicious Japanese cuisine while boasting picturesque garden views. After a day of adventure, soak in the indoor mineral hot spring (onsen) or enjoy a game of mini-golf. With a roundtrip airport shuttle and alluring amenities, The Westin Rusutsu Resort promises a luxurious and unforgettable stay.
Looking for a cozy and welcoming stay in Sapporo? Look no further than the Cross Hotel Sapporo! Located near the beautiful Odori Park, this hotel offers a variety of amenities to make your stay comfortable and relaxing.
Enjoy the indoor public bath, dry cleaning/laundry services, and a tasty meal at the on-site restaurant. The hotel is known for its chic and clean atmosphere, and the staff is always friendly and welcoming.
Be sure to treat yourself to a massage or other spa services during your stay. And remember to check out the large public bath on the top floor, which comes highly recommended by previous guests. Start your day off right with the hotel's delicious buffet breakfast. Come and experience the warm and comforting atmosphere of the Cross Hotel Sapporo!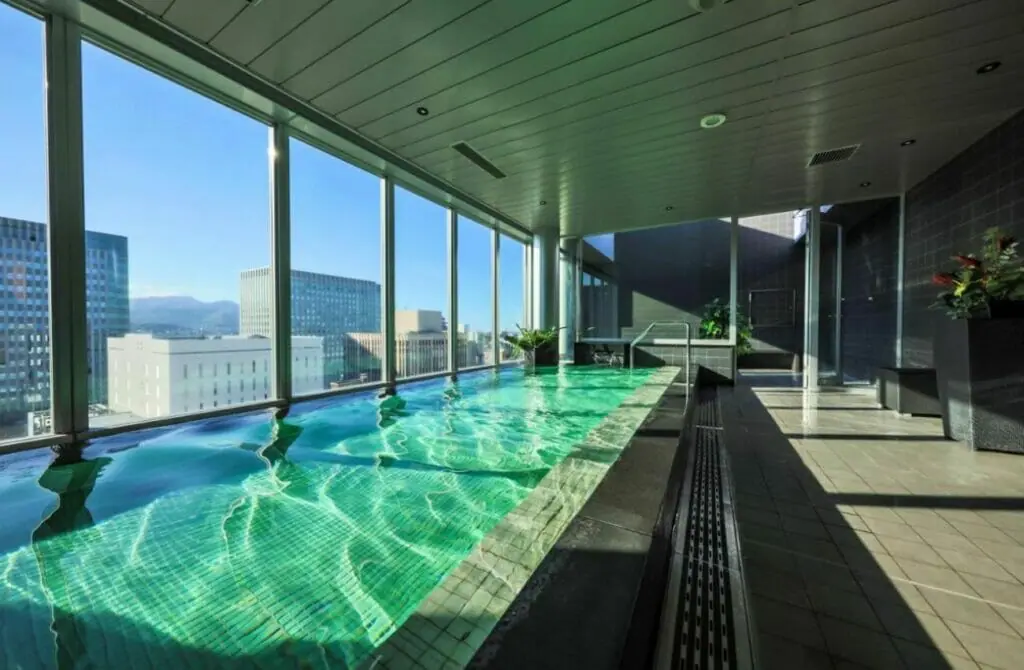 Hey there, snow enthusiasts! Looking for a cozy and welcoming place to stay during the snow festival? Look no further than Tokyu. Stay Sapporo Odori! This hotel is located just a stone's throw away from Odori Park and offers amenities like laundry facilities and a restaurant serving a delicious buffet breakfast.
If you're looking for a little extra space, opt for one of their larger rooms with comfy couches and tables. And the best part? The staff is incredibly polite and can speak English, so communication will be fine. You won't find a more convenient location for the snow festival, so book your stay at Tokyu Stay Sapporo Odori today!
Welcome to Untapped Hostel, a cozy and welcoming space located just a minute's walk from the nearest station and a quick 10-minute subway ride from Sapporo station. With easy access to the popular destination of Otaru by bus, this hostel is the perfect base for exploring Hokkaido's stunning natural beauty and vibrant culture.
Their uniquely designed private bunk beds provide a comfortable and private space for a good night's sleep. They even serve a delicious homemade breakfast of bacon cheese toast to get your day started right. There are three unique dorm rooms, each with capsule-like beds that offer privacy, as well as a female-only dorm.
If you prefer more privacy, they also offer four private rooms. And on the first floor, you'll find the long-established restaurant Gohanya Haruya, serving up homemade Japanese dishes and a selection of Nihonshu and other liquors. Come and experience the warmth and comfort of Sapporo!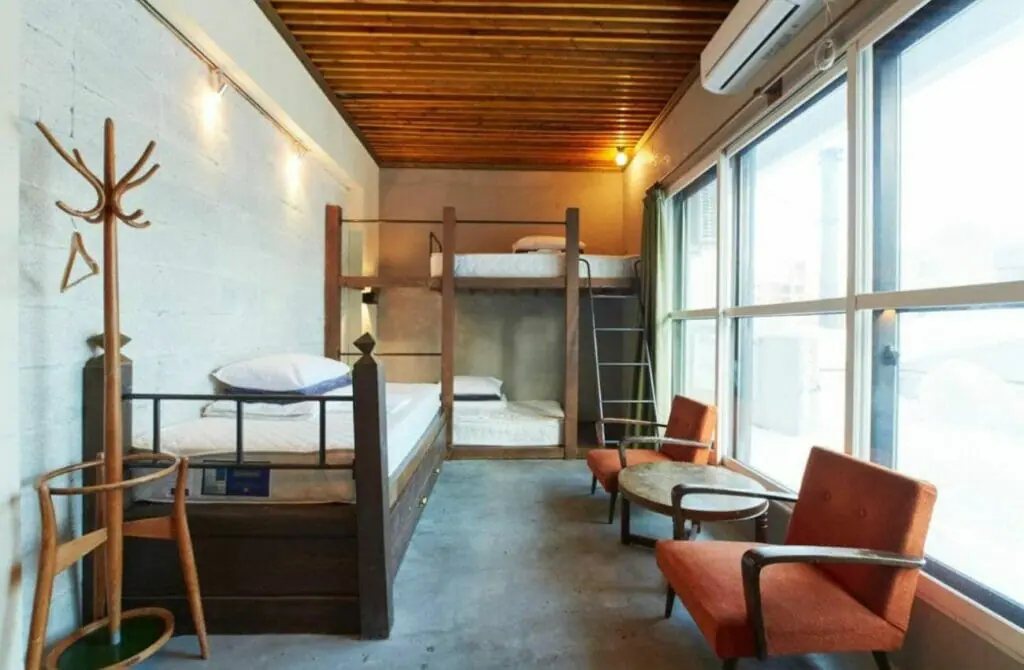 Gay Nightlife in Sapporo, Japan
And here we are in the fabulous gay nightlife of Sapporo, where the parties are hot, the drinks are cold, and the music is pumping! Whether you're a local or a visitor, the city offers a diverse and exciting gay scene that is sure to satisfy your thirst for adventure. From sleek cocktail lounges to raucous dance clubs, Sapporo has it all.
Get ready to mingle with the friendly locals and tourists alike, and dance the night away in the vibrant atmosphere that only a gay nightlife can offer. So grab your friends, put on your dancing shoes, and join us for a night you won't forget in this sparkling city that never sleeps.
Exploring the gay and gay-friendly nightlife in a new city can be one of the most exciting and rewarding experiences while traveling – and Gay Sapporo is no exception. Not only will you have the opportunity to meet new people and make friends, but you'll also get a taste of the local culture and learn more about the city's LGBTQ+ community.
Going out and experiencing the queer and queer-friendly nightlife in a new city can also be a great way to break out of your comfort zone and try new things. Whether it's dancing the night away at a gay club or mingling with locals at a gay-friendly bar, you'll have the chance to make memories and create lasting connections.
So, don't be afraid to step out of your comfort zone and explore the gay and gay-friendly nightlife in Sapporo. You'll be glad you did!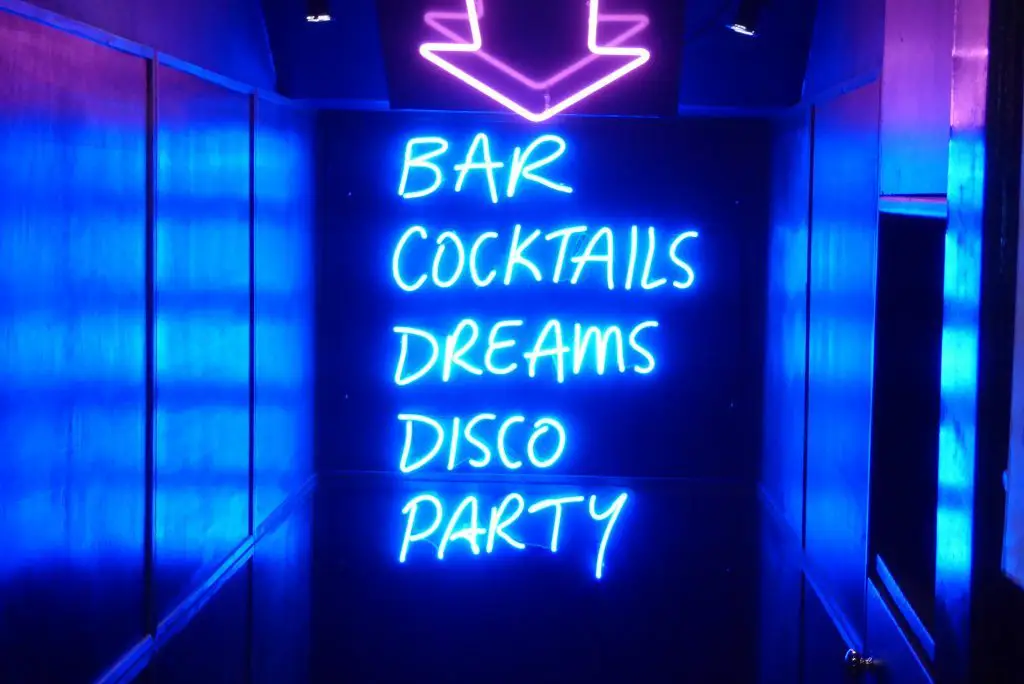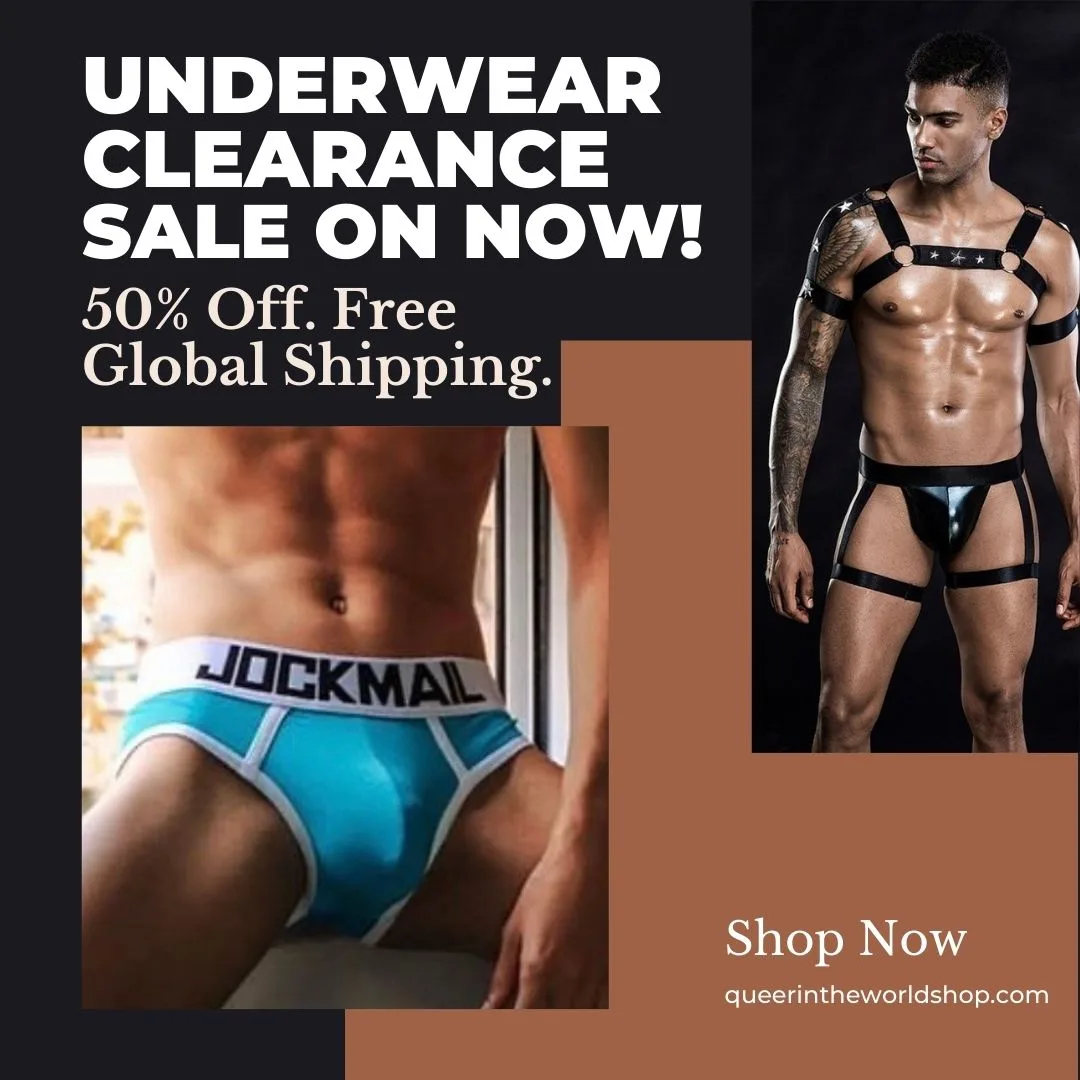 Gay Clubs in Sapporo
If you're looking for a chilled-out spot to sip cocktails and mingle with the locals, Bar Orb is the place to be. While it's open to everyone, this Sapporo staple is especially beloved by the city's lesbian community, who flock to the women-only night on Saturdays. This is one of the most relaxed bars in Sapporo and has some dang fine chicken wings!
Celebrating its tenth anniversary in 2017, Bar Orb is one of the oldest gay bars in the area. Kae, the bar's owner and resident mixologist, is renowned for her welcoming spirit and incredible cocktail-making skills. Plus, this cozy spot is a popular pick for solo female travelers seeking a fun and friendly atmosphere. Take advantage of this gem!
Get ready for a night of fun and romance at Bar Sign Oh!, especially adored by the gay community but welcoming everyone with open arms. The friendly bartenders will keep you entertained with their witty banter and the latest pop hits. Whether it's the weekend or a weekday, you can always count on Bar Sign Oh! to provide a lively atmosphere for dancing.
But that's not all that this gem has to offer. Head up to the fifth floor for an unmissable view of the city and its vibrant nightlife. And the best part? No pesky table charges here! Enjoy free entrance and seating without breaking the bank. Bring along a mixed group of friends or come solo, as Bar Sign Oh! is a place where everyone can feel at home.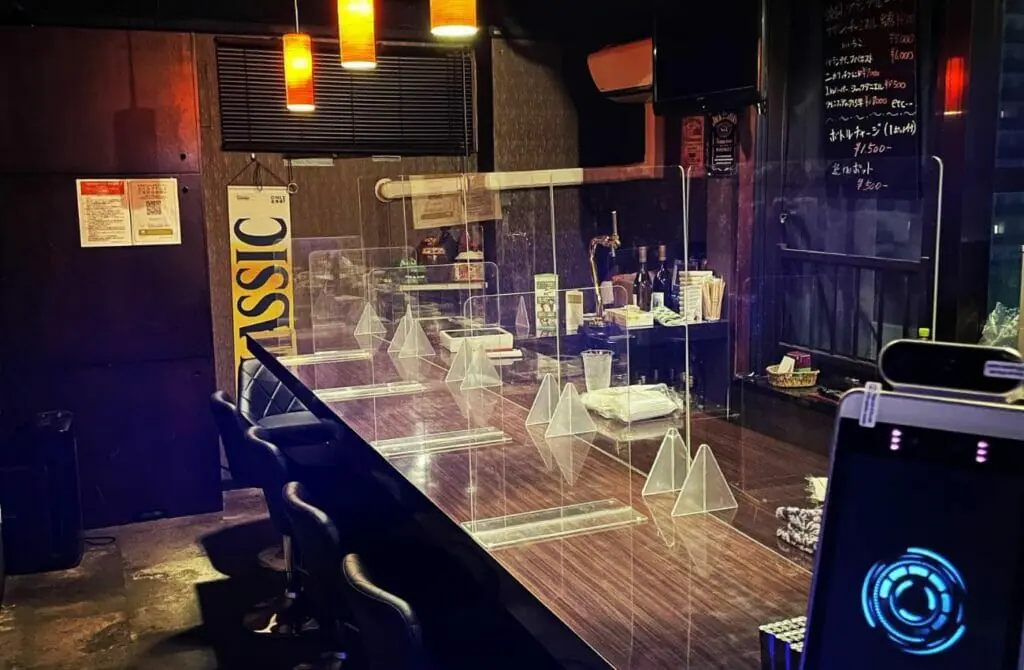 Bar Hammer
(Temporarily or permanently closed. If you know something, please suggest an edit.)
Looking to unleash your inner rockstar? Bar Hammer is where you can belt out tunes like it's nobody's business. Not only is it conveniently located in the same building as Bar Sign Oh!, but it's also where you can catch some live events and themed parties. However, take note: Bar Hammer prefers gay men only, and they're open to foreigners who can speak Japanese.
If you can't speak Japanese, it's best to brush up on your skills before hitting this joint. With regular genre-specific DJ nights, sports viewing events, and drag queen appearances, Bar Hammer is a lively and edgy karaoke bar that caters to the gay community in Sapporo. So grab a drink and join in on the fun – it's sure to be a night to remember!
Time for an unforgettable night out at a "New Half Show" in Sapporo! Dubbed "New Half" because of the surgically enhanced "top half" of the show artists, this venue offers a unique and fascinating drag show experience that you won't forget anytime soon.
With over 20 drag queens in dazzling costumes and perfectly executed makeup, the New Half show offers a diverse range of Japanese and international numbers that will leave you spellbound.
Don't miss out on the fun and excitement at this one-of-a-kind venue! The best part? The show is reasonably priced and includes drinks. With three shows each night at 8 pm, 10 pm, and midnight, there are plenty of opportunities to catch the show. Just make sure to book your tickets in advance to guarantee your spot.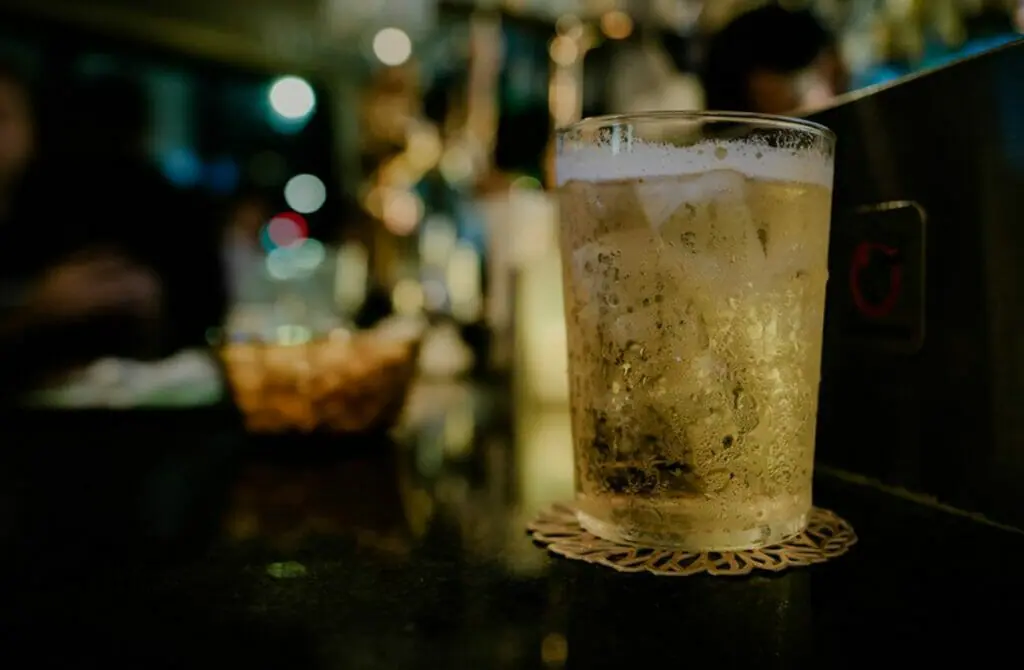 Looking for a fun spot to hang out with the young and beautiful gay crowd in Sapporo? ID is the place to be. This small bar may get a little crowded at times, but the good music and even better eye candy make it well worth the squeeze. And let's remember the owner – definitely easy on the eyes too!
But it's not just about the looks here – the staff is always up for a good laugh and goes out of their way to make you feel welcome. Plus, it's conveniently located near the SA Building. It is a great spot to chat with locals and tourists about your latest adventures or plan new ones together.
Looking for a good-looking crowd and a chill vibe? Excellent Luck has got you covered. Located in the SA Building, this modern bar boasts an unbeatable view of the bustling Sapporo nightlife scene. And speaking of nightlife, you won't want to miss the other 19 gay bars in the same building. Just look for the glowing sign to the left of the entrance to see which ones are open.
Excellent Luck's younger crowd is known to be pretty hunky, and the staff is no exception. Plus, drinks won't break the bank. So why stop in for a cocktail or two and soak up the relaxed atmosphere? The owner is cool with tourists, so you'll feel right at home in no time.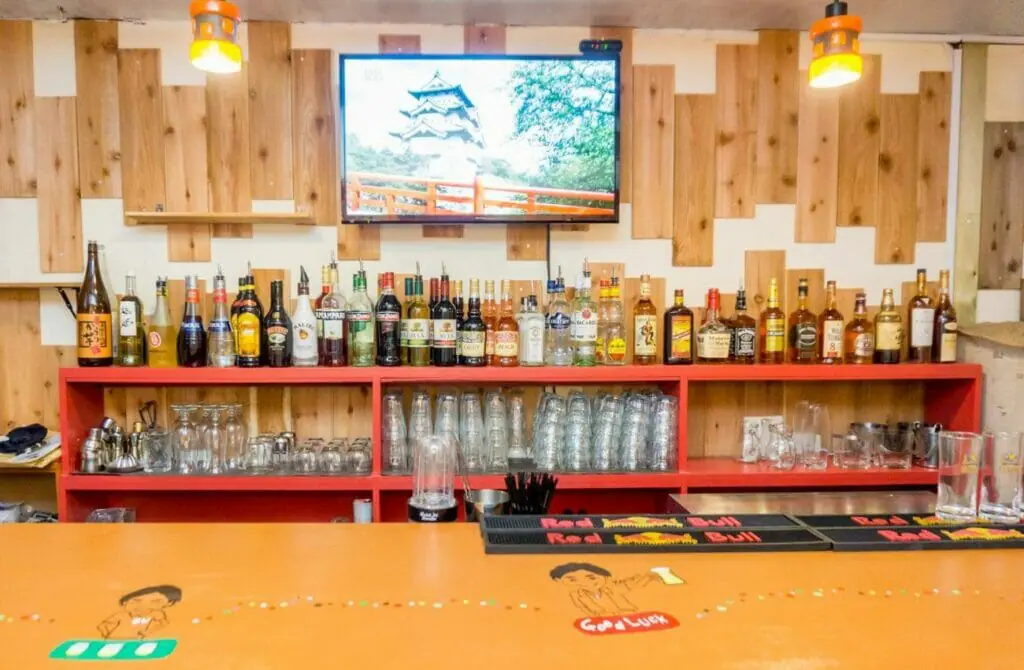 Cruising and Gay Saunas in Nagoya
When traveling to a new city, it can be exciting to head out for more than just a stiff drink. One aspect of the Gay Nagoya scene that many queer men enjoy is visiting gay saunas and cruising clubs.
Sure, the sauna culture in Nagoya is not as hedonistic as in Amsterdam, Barcelona or Berlin, but these venues still offer a chance to meet new people, socialize, and engage in sexual activity – without resorting to gay hookup apps.
However, it's important to keep in mind that these venues can vary greatly in terms of atmosphere, clientele, and rules, so it's a good idea to prepare yourself before visiting. If you are apprehensive, we advise studying our guide to visiting a gay bathhouse for the first time, which should help set your mind at ease, and always practice safe sex.
Additionally, it's important to be aware of and respect local laws and customs regarding gay venues and sexual activity. With a little bit of planning and an open mind, visiting gay saunas and cruising clubs can be a fun and exciting part of your gay Nagoya travel itinerary.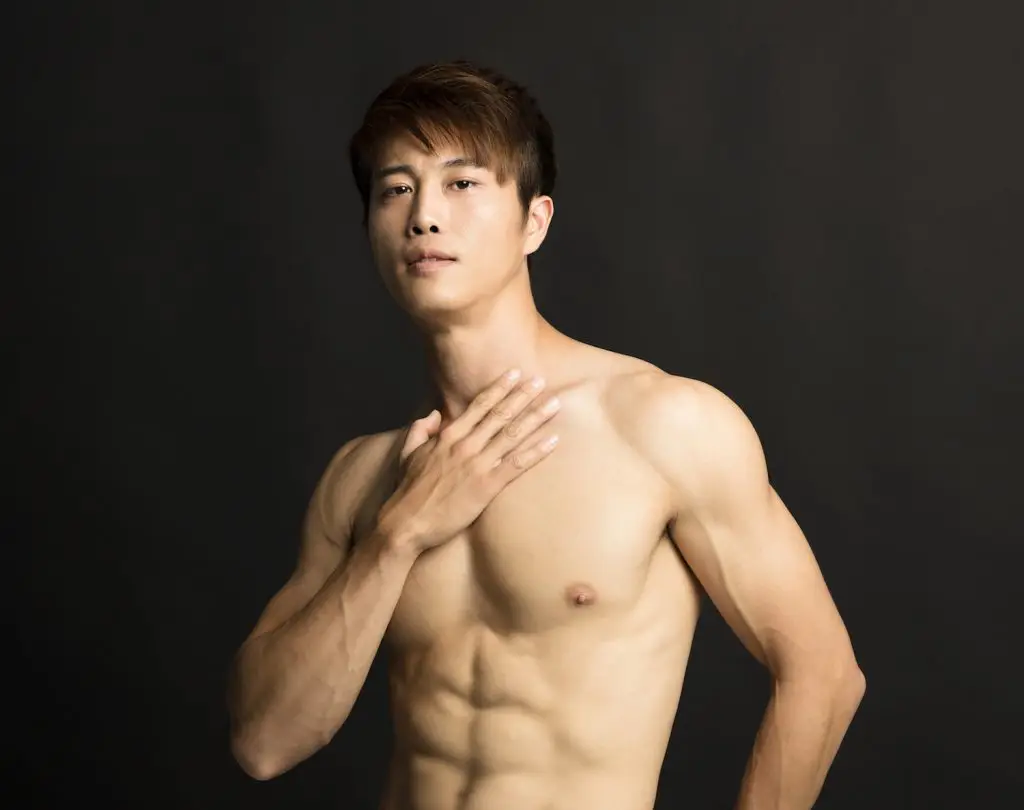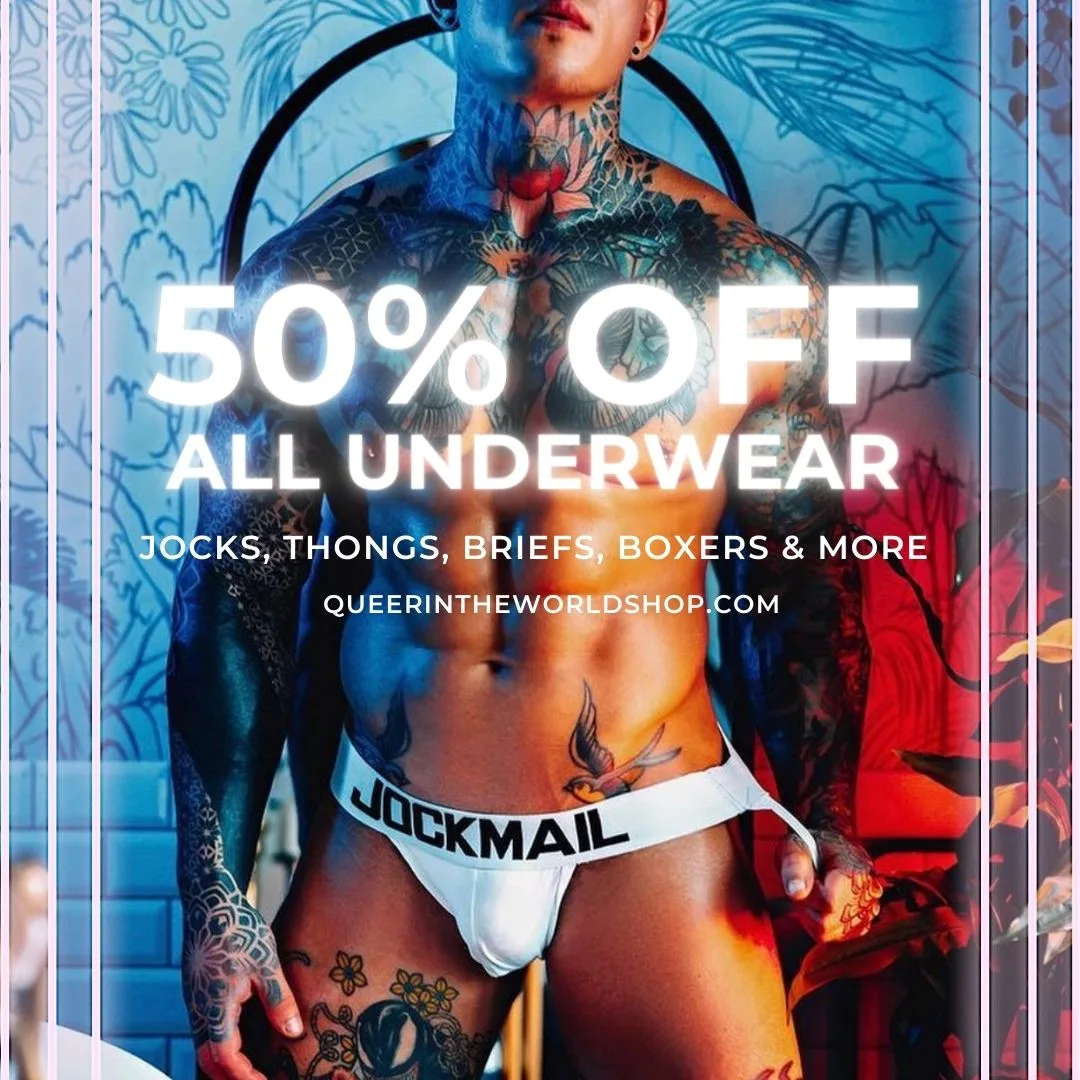 Let's get into a hot and exclusive sauna experience! Look no further than this cruising area in Sapporo! With daily events, this spot attracts a mainly 20s and 30s crowd, full of slim and muscular types that are sure to get your heart racing. But be warned: admission fees differ depending on your age and the time of entry. And if you're over 50, you won't be allowed in at all.
In fact, you can only visit between the ages of 44 and 50 if you look young enough. It's a frustratingly exclusionary practice that's still all too common in Japan. But if you're lucky enough to get in, you'll find a full-weight room, sauna, shower, lounge, and private rooms for all sorts of dark and dirty fun.
And when you're finished, just hit the showers to get clean again! Plus, with English and Japanese-speaking staff, you will indeed have a great time.
Gay Map Of Sapporo
Finding it hard to envisage where everything is in Sapporo? Hopefully, this queer-centric map helps where we have marked all the bars, clubs, parties, hotels, saunas, massages and more will help you stay in the spot best suited to you!