Discover the best of Nagoya's gay scene! Uncover fabulous gay bars, LGBT-friendly hotels, and top attractions for an unforgettable trip.
Welcome to Nagoya, a city that blends old-world charm with a modern flair! As the third largest city in Japan, Nagoya is a must-visit destination for any curious traveler looking to immerse themselves in the rich history and vibrant culture of this fascinating country.
For starters, the city is known for its unique fashion culture, and you'll be hard-pressed to find a more stylish crowd anywhere else in the world. But Nagoya is more than just fashion. It's also home to some of the most iconic landmarks in the country, such as the Nagoya Castle, a stunning symbol of the city's history and heritage.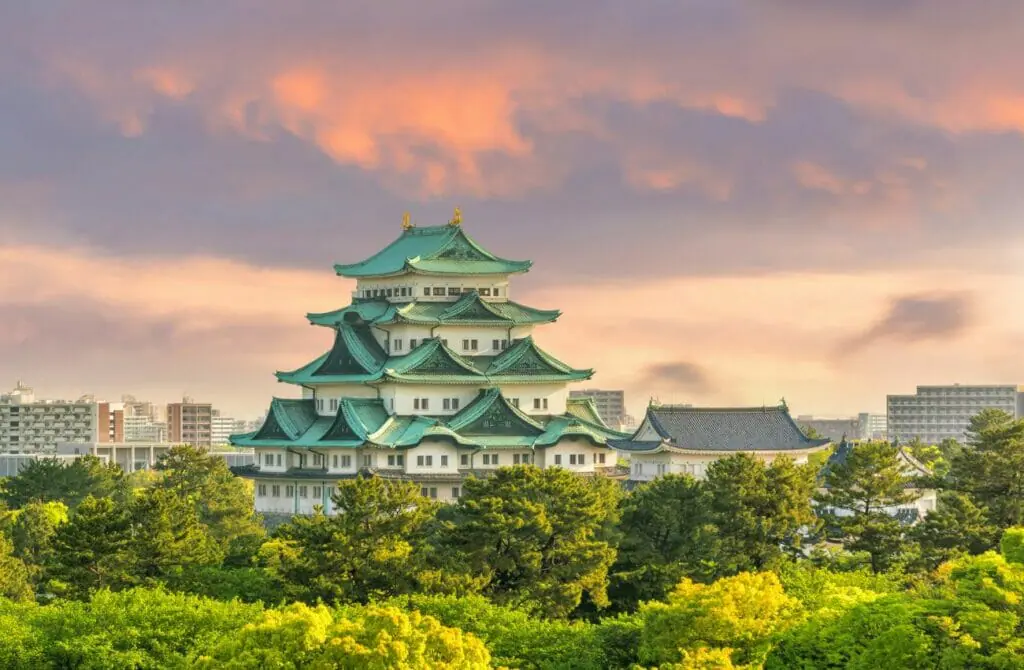 But Nagoya is not just about the past. It's a city that looks towards the future with its modern architecture, shopping centers, and buzzing nightlife scene. As a gay traveler, you'll find plenty of options for entertainment and nightlife, as Nagoya is a city that celebrates diversity and welcomes all with open arms.
Nagoya is also one of Japan's top food destinations. The dishes here are so tasty the rest of Japan has a term for them. Nagoya meshi, or Nagoya food. So whether you're looking to explore the city's rich cultural heritage, indulge in some delicious local cuisine, or dance the night away in one of its many trendy nightclubs, Nagoya has it all. Get ready to experience a city that truly has something for everyone!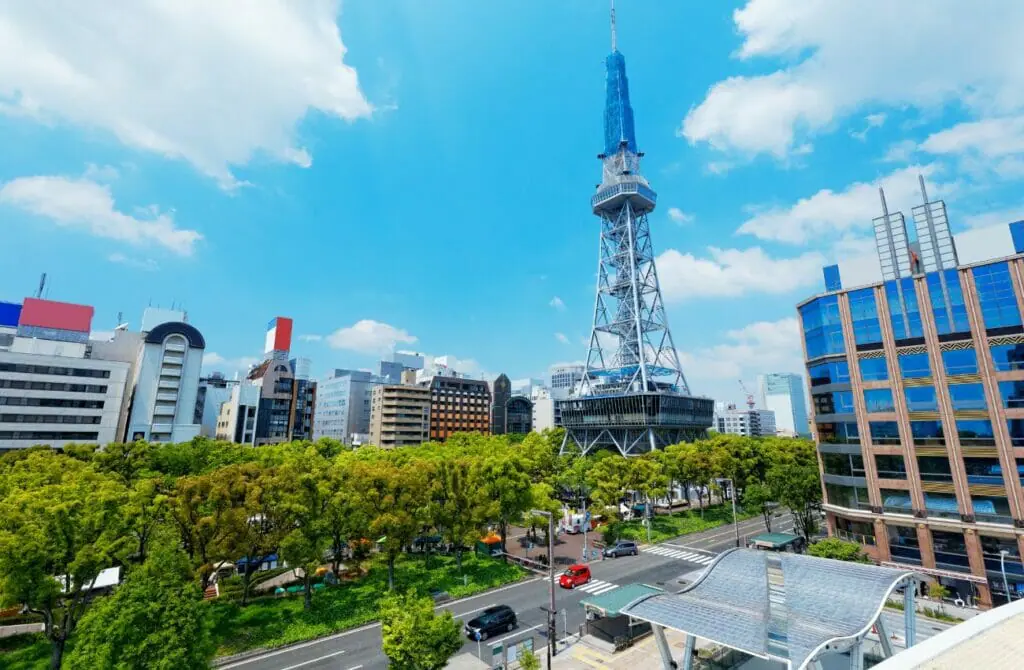 Gay Attractions in Nagoya, Japan
Nagoya is a bustling metropolis full of unique attractions waiting to be discovered. From its rich history and culture to its trendy and unique fashion, the city offers something for every type of traveler. Experience this vibrant city's warm and welcoming atmosphere as you explore its many hidden gems.
As a new visitor to Gay Nagoya, there are plenty of things to see and do, regardless of your sexual orientation. One of the best ways to experience any new city is to visit some of its most iconic landmarks and attractions, including visiting historical monuments, museums, and art galleries.
We also love gazing at architecture up close, exploring parks and gardens, sampling the local cuisine, visiting local markets, and attending cultural events such as festivals, concerts and shows.
Even as the out-and-proud queer we are, we still love to just explore the city and its culture in the same way as everyone else. Doing so allows us the opportunity to learn more about the city and its people and gain a deeper understanding of the local culture. As such, these are our favorite must-see attractions in Nagoya.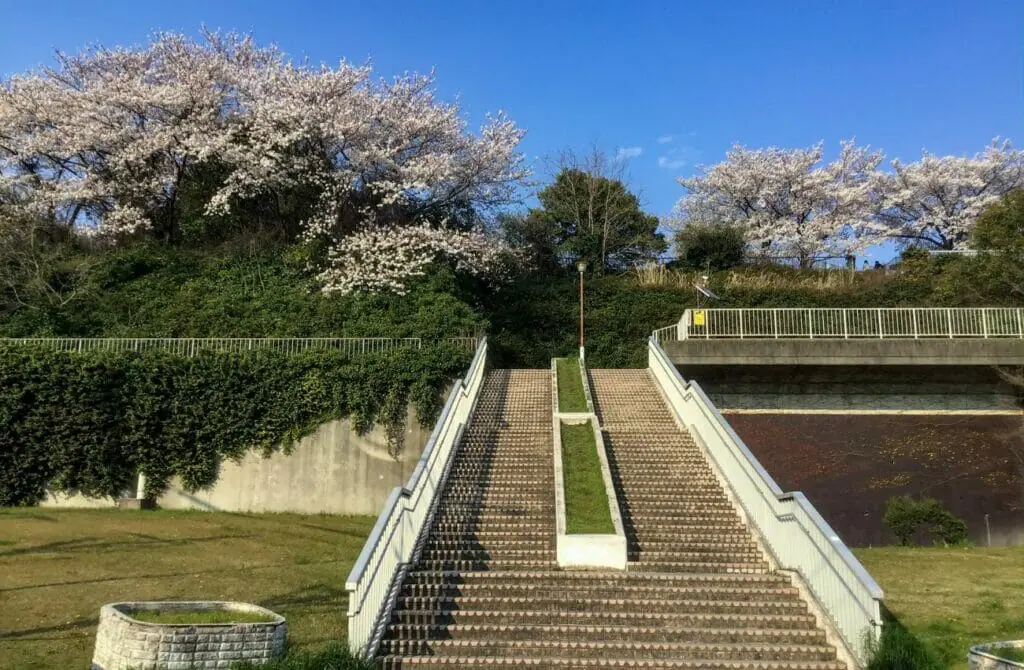 Just a short distance from Nagoya's center, the Meiji-mura Village Museum is a must-see attraction for architecture buffs and culture seekers alike. This open-air museum boasts more than 60 structures dating back to the Meiji period, including elements of Frank Lloyd Wright's famous Imperial Hotel. From a prison and post office to churches and homes, the museum showcases a variety of buildings influenced by western design.
Kids will love the historic tram and bus service and the nearby Little World Museum of Man, where they can immerse themselves in traditional costumes and learn about different cultures. Take the chance to explore this unique and fascinating slice of Japanese history.
Prepare to be enchanted by the mystical Atsuta-jingu shrine! Nestled in a peaceful garden of towering cypress trees, the shrine is home to the legendary grass-cutting sword the Japanese Royal Family received from the revered Shinto Sun Goddess herself, Amaterasu-Omikami. Its origins date back 1,900 years, and although it has been rebuilt, it remains a treasure trove of ancient Shinto culture.
Remember to check out the incredible Treasure Hall, featuring captivating paintings, intricate masks, and sharp weaponry. As one of the most significant Shinto shrines in Japan, Atsuta-jingu is a must-see attraction for any curious traveler.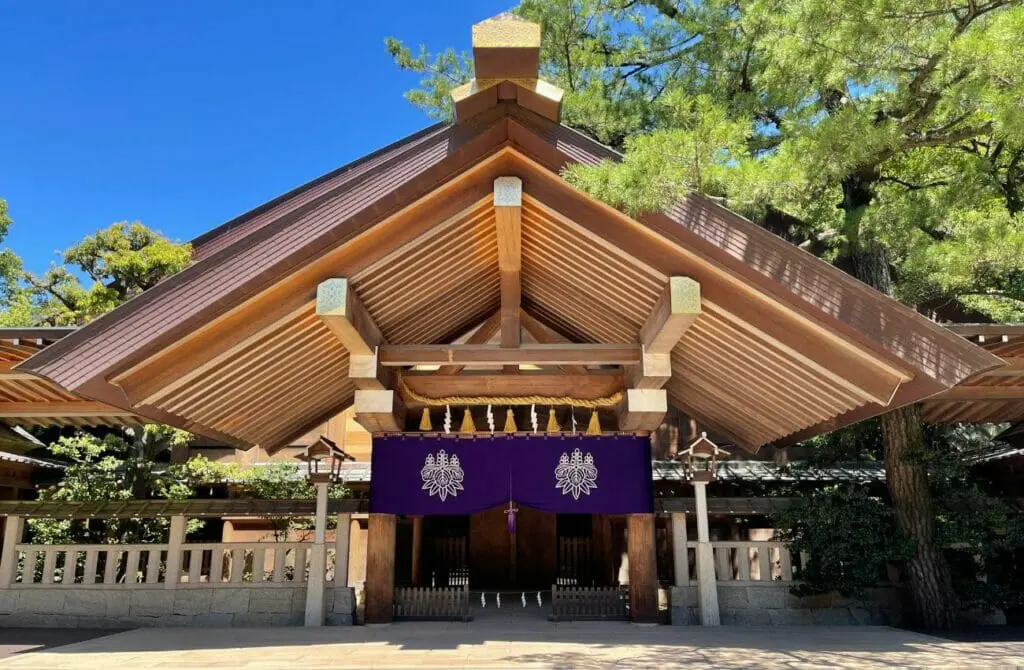 You absolutely have to visit the Tokugawa Art Museum to fully immerse yourself in the rich history and culture of Japanese art. With over 10,000 stunning items on display, you can explore dedicated galleries showcasing the fantastic artwork of the shogun family. You will also want to experience the cultural relics, like the 12th-century scroll featuring the Tale of Genji legend. But the real star of the show is the museum itself.
Once home to the wealthy Tokugawa family, the gallery boasts a stunning collection of fine paintings, porcelain, weapons, and documents. And suppose you're a fan of picture scrolls. In that case, you must check out the Genji-monogatari-emaki, a 43-part masterpiece by Fujiwara Takayoshi, and the Saigyo-monogatari-emaki, a fascinating ancient scroll showcasing scenes from the life of the priest.
Get ready to be transported back in time as you explore Nagoya Castle, one of the city's most iconic landmarks. Initially built in 1612 and completely reconstructed in 1959, the castle's lofty main tower offers breathtaking views of the Nobi Plain and beyond. Take the chance to visit the museum housed in the tower, where you'll discover a treasure trove of art and artifacts.
Stroll through the Ninomaru Garden, a tranquil oasis within the castle walls. Keep your eyes peeled for the castle's famous golden fish statues. Known as shachihoko they are magical half fish half tiger creatures said to protect against fire and earthquakes. And for a truly unforgettable experience, visit in winter to see this stunning fortress draped in snow.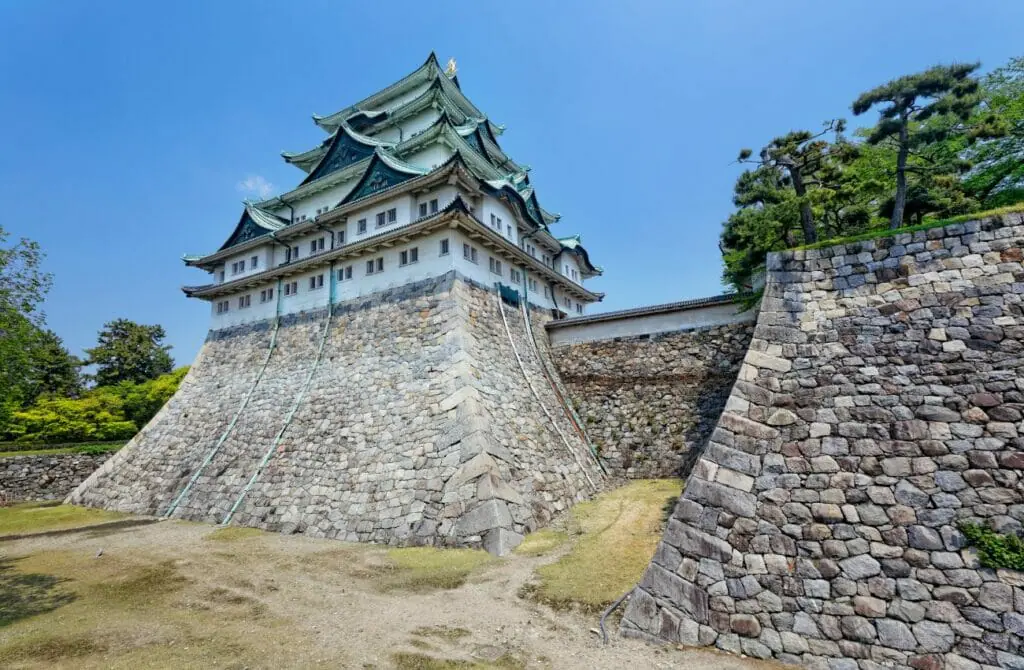 Market Tour and Authentic Cuisine Cooking Class
Immerse yourself in Japanese culinary traditions with a unique experience combining a local supermarket tour with a cooking class in a local host's home. Follow your friendly host on a market tour where you'll learn about the different ingredients used in Japanese cooking before heading back to their kitchen to learn how to make some classic Nagoya dishes such as red miso stew, shrimp tempura in a rice ball, or fried chicken, Nagoya style.
Your host will teach you to make dashi stock from scratch, so you can take your newfound skills back home. Perfect for solo travelers or groups of up to six, you can purchase local ingredients to recreate these dishes at home. Your host will greet you at Kachigawa station, and the house is easily accessible by public transit.
Looking for a peaceful retreat from the hustle and bustle of the city? Shirotori Garden is your answer! This Japanese landscaped garden spans almost 4 hectares. It is just a stone's throw away from Atsuta Shrine, making it a perfect spot for garden enthusiasts.
As a self-proclaimed garden aficionado, I have visited many other famous gardens in Japan, but Shirotori Garden is a masterpiece of Japanese landscaping that replicates the Chubu region's geographic features beautifully.
You can't miss this garden if you have the chance! With beautiful ponds, bridges, flowers, a bamboo grove, koi carp, and a tea house and restaurant, it's the perfect way to spend an hour or two surrounded by scenic beauty. Remember that it's a walk from the train station, so make sure you get directions before you go. But trust me, it's well worth a visit for a traditional Japanese garden experience.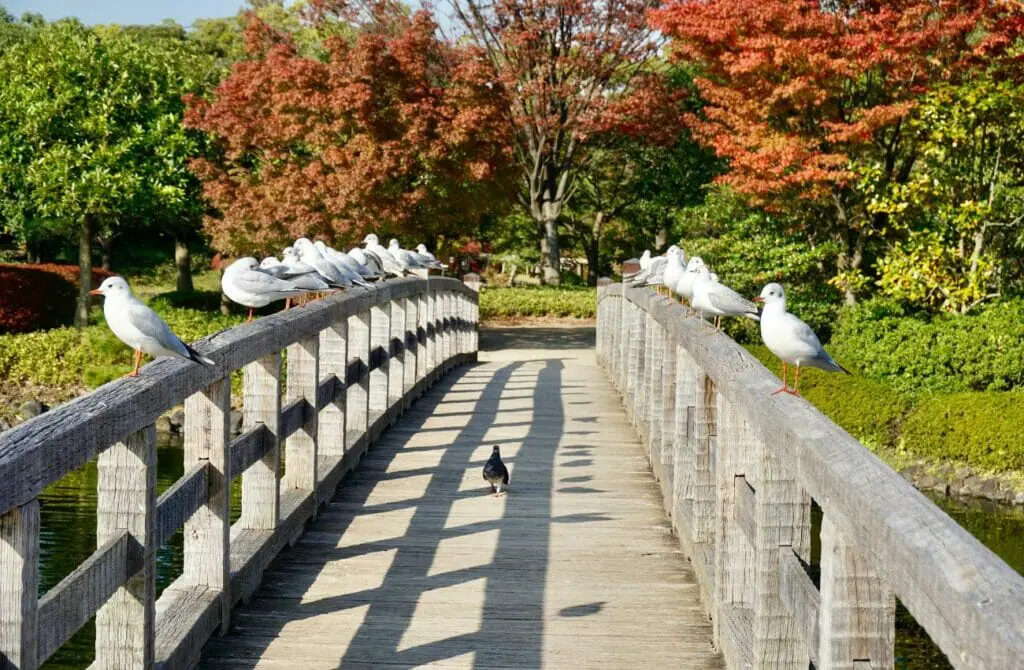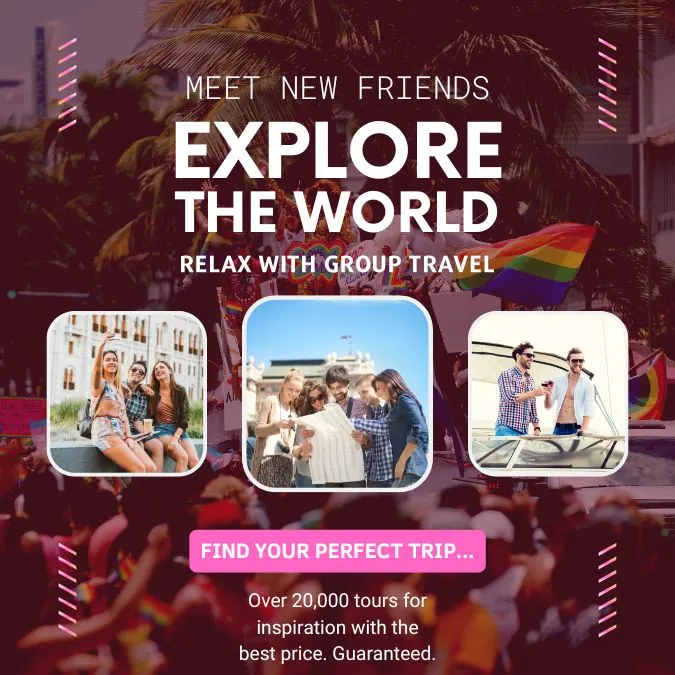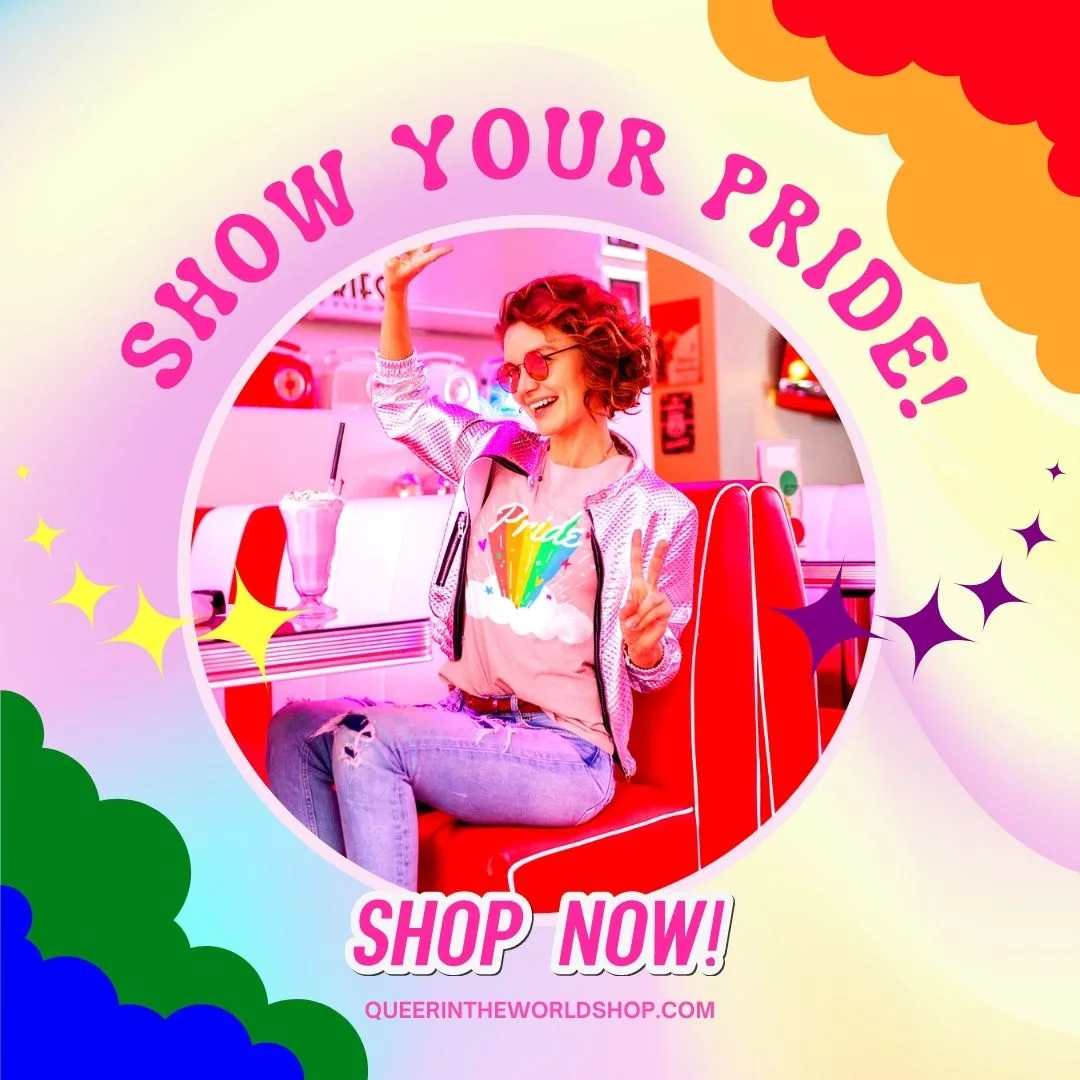 Gay and Gay-Friendly Hotels in Nagoya, Japan
Nagoya is a bustling city with many fabulous accommodations catering to LGBTQ+ travelers. Many luxurious hotels in Nagoya are gay-friendly, ensuring guests can enjoy their stay without fear of judgment or discrimination. These plush hotels offer a range of amenities, including comfortable rooms, spa treatments, rooftop bars, and fine-dining restaurants.
Whether you're traveling solo or with a partner, there are plenty of options to suit your needs. Many of these hotels are located in central Nagoya, making exploring the city's vibrant nightlife and cultural attractions easy. For an unforgettable experience, choose a gay-friendly hotel in Nagoya that caters to your desires and needs.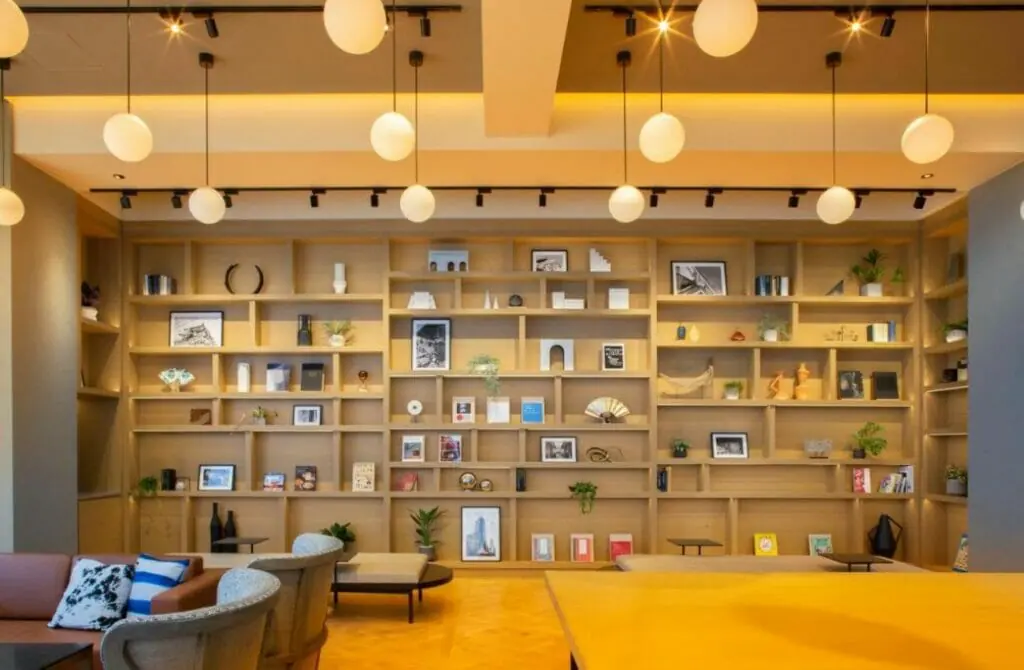 Being gay-friendly accommodation means that the establishment is welcoming and inclusive to guests who identify as LGBTQ+. This can include but is not limited to, having policies and practices in place that demonstrate a commitment to creating a safe and inclusive environment for LGBTQ+ guests, such as non-discrimination policies, and providing support and resources for LGBTQ+ travelers.
Some gay-friendly accommodations may also provide amenities specifically catering to the LGBTQ+ community, such as rainbow flags or literature about local LGBTQ+ events or resources. Furthermore, gay-friendly accommodations may be located in an area that is known for being LGBTQ+ friendly.
While Nagoya does not have any specifically gay hotels or resorts, these are the most fabulous and pro-actively gay-friendly hotels in Nagoya. Needless to say, there are also hundreds more hotel and hostel options in Nagoya if none of these suit your desired budget, facilities or area – but these are the best hotels according to other gay travelers and us.
Whatever your needs are, Nagoya has you covered.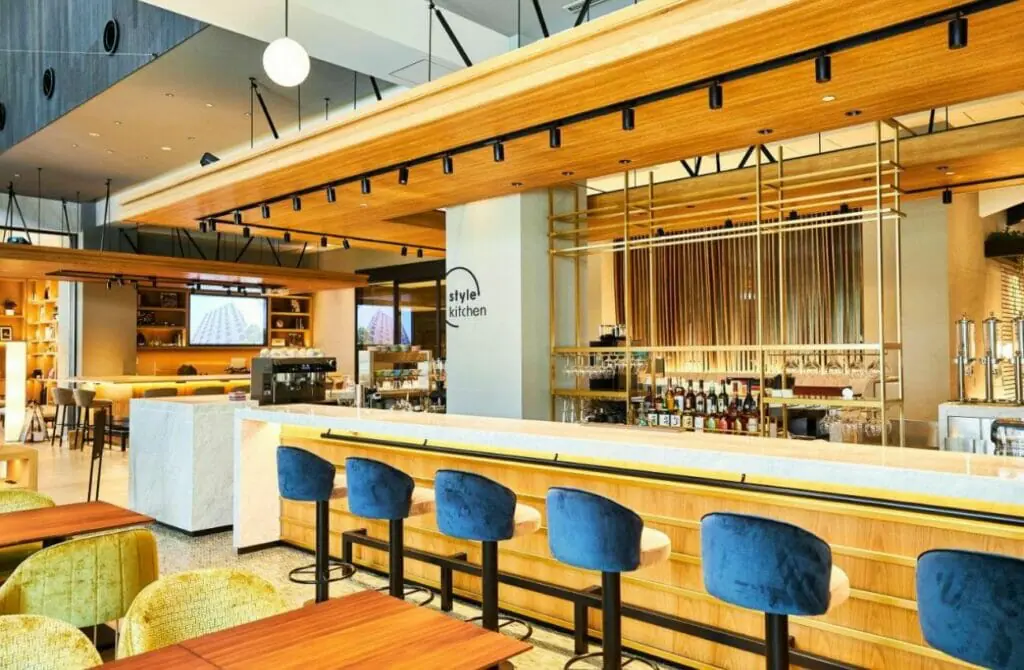 Baby boy, have you heard of the Nikko Style in Nagoya? It's the first one of its kind from Japan's top-notch hotel brand and absolutely fabulous! From the moment you step through the doors, the relaxed and hip vibe will make you feel right at home. The staff here are top-notch and always go above and beyond to ensure you have a great stay.
And let's remember the perks! Take advantage of their 24-hour gym, dry cleaning/laundry services, and hotel bar. Plus, the free in-room WiFi means you can stay connected while you relax in your comfortable room. The bathrooms are to die for, with deep soaking tubs and complimentary toiletries. Trust me, this is the perfect place to stay in the heart of Nagoya.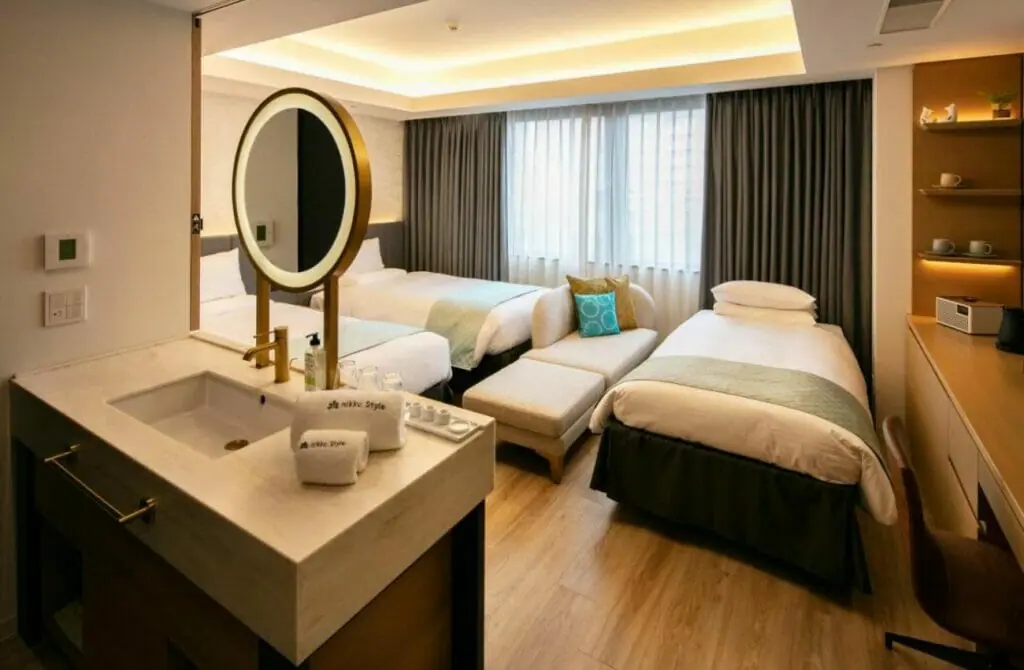 Indulge in the lavish European-style décor of Nagoya Tokyu Hotel, which exudes sophistication and grandeur. The exquisite food and wine served at numerous restaurants are unparalleled. Although a short 8-minute walk from Sakae Station, the hotel's convenient location allows for easy access to the city's attractions. The spacious room offers a comfortable and luxurious stay.
The breakfast buffet is a treat with unique Nagoya chicken wings and an array of ice cream flavors, including the delicious curry. The hotel features a coffee shop/cafe, an airport shuttle, and a sauna for ultimate relaxation. Take advantage of the opportunity to savor the delectable French cuisine and more at any of the 4 onsite restaurants. The bathroom comes complete with a deep soaking tub and bidet for an authentic luxury experience.
Welcome to The Strings Hotel Nagoya! Get ready to be swept off your feet by its super luxurious entrance and excellent service. The rooms are pristine and spacious, just a 10-minute walk away from Kintetsu-Nagoya Station, so transportation is a breeze. The staff is attentive, and the ambiance is tranquil, making it perfect for a relaxing stay.
Start your day with a delicious breakfast, and try the coffee shop/cafe, dry cleaning/laundry services, and bar. You can also indulge in a delicious meal at one of the three onsite restaurants that serve delectable dishes. Take advantage of the nearby attractions, such as Takashimaya and Nagoya City Science Museum. What more could you ask for?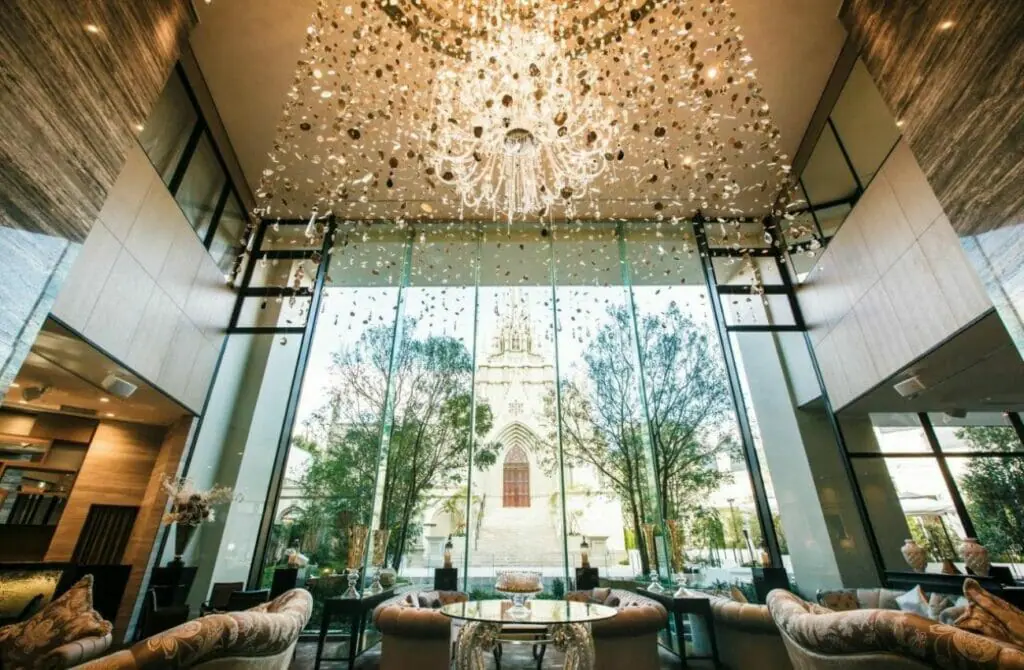 Daiwa Royal Hotel Nagoya Nayabashi ☆☆☆
Get ready to indulge in the luxurious and plush accommodations of Daiwa Royal Hotel Nagoya Nayabashi! This stylish hotel offers an experience like no other, with clean, comfortable rooms and a very convenient location. The breakfast is nothing short of luxurious and will satisfy your cravings. And for those who love to unwind, the hotel has its own Sento, or public bath, where you can relax and soak in hot water.
Enjoy the amenities available, including a hair salon, dry cleaning/laundry services, and a restaurant. The property is even affiliated with the International Gay & Lesbian Travel Association, so you can rest assured knowing you will be welcomed with open arms. Enjoy free in-room WiFi and bathrooms with bidets. Treat yourself to an unforgettable stay at Daiwa Royal Hotel Nagoya Nayabashi!
Are you looking for a clean hostel in a great location with heavenly showers? Look no further than Trip & Sleep Hostel in Nagoya! It's situated in the center of "The Osu Shopping District," which is one of the most popular tourist destinations in Nagoya. The staff is incredible, the rooms are excellent, and the location is unbeatable. You'll always be able to enjoy shopping, food, and sightseeing in the neighborhood.
It's only a 3-minute walk from Subway Kamimaezu Station and close to other subway stations for easy exploring. English-speaking staff is available at the reception to make your stay as comfortable and fun as possible. Choose from dormitory rooms, private rooms for 1-6 people, and Japanese-style rooms. All rooms provide shared bathrooms, free WiFi, and complimentary coffee and black tea in the common space. Don't miss out on this great value option for your Nagoya trip!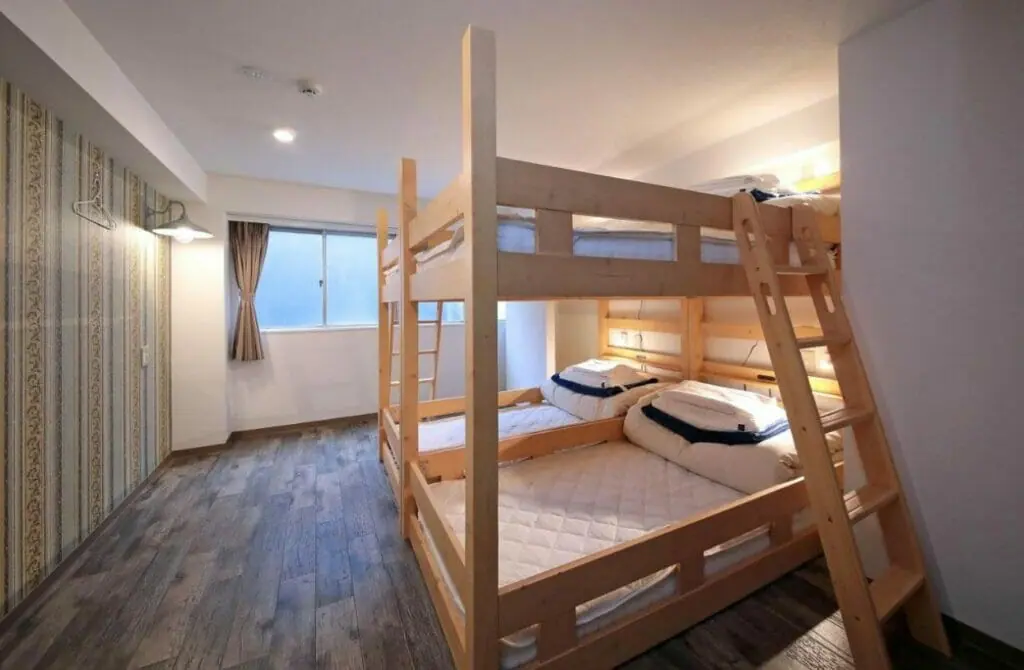 Gay Nightlife in Nagoya, Japan
Welcome to Nagoya, the center of Japan's gay nightlife! This vibrant city offers a unique and exciting experience for those looking to let loose and have a good time. With various bars, clubs, and lounges to choose from, Nagoya's gay scene has something for everyone. From chic and sophisticated venues to wild and raucous parties, you will indeed find the perfect spot to dance the night away.
With its welcoming atmosphere and friendly locals, Nagoya's gay scene is a true gem of Japan's nightlife. But Nagoya's gay nightlife is not just about partying. It's also a place to meet new friends, share stories, and make memories that will last a lifetime. So whether you're a seasoned traveler or a first-time visitor, come join the fun and experience Nagoya's exciting gay nightlife scene for yourself!
Exploring the gay and gay-friendly nightlife in a new city can be one of the most exciting and rewarding experiences while traveling – and Gay Nagoya is no exception. Not only will you have the opportunity to meet new people and make friends, but you'll also get a taste of the local culture and learn more about the city's LGBTQ+ community.
Going out and experiencing the queer and queer-friendly nightlife in a new city can also be a great way to break out of your comfort zone and try new things. Whether it's dancing the night away at a gay club or mingling with locals at a gay-friendly bar, you'll have the chance to make memories and create lasting connections.
So, don't be afraid to step out of your comfort zone and explore the gay and gay-friendly nightlife in Nagoya. You'll be glad you did!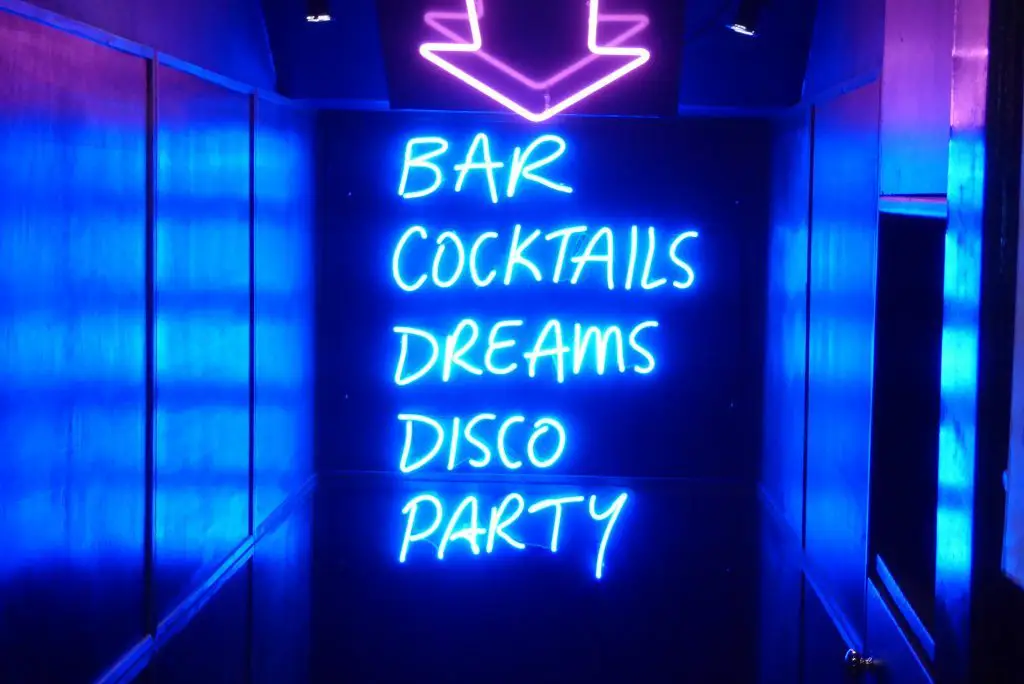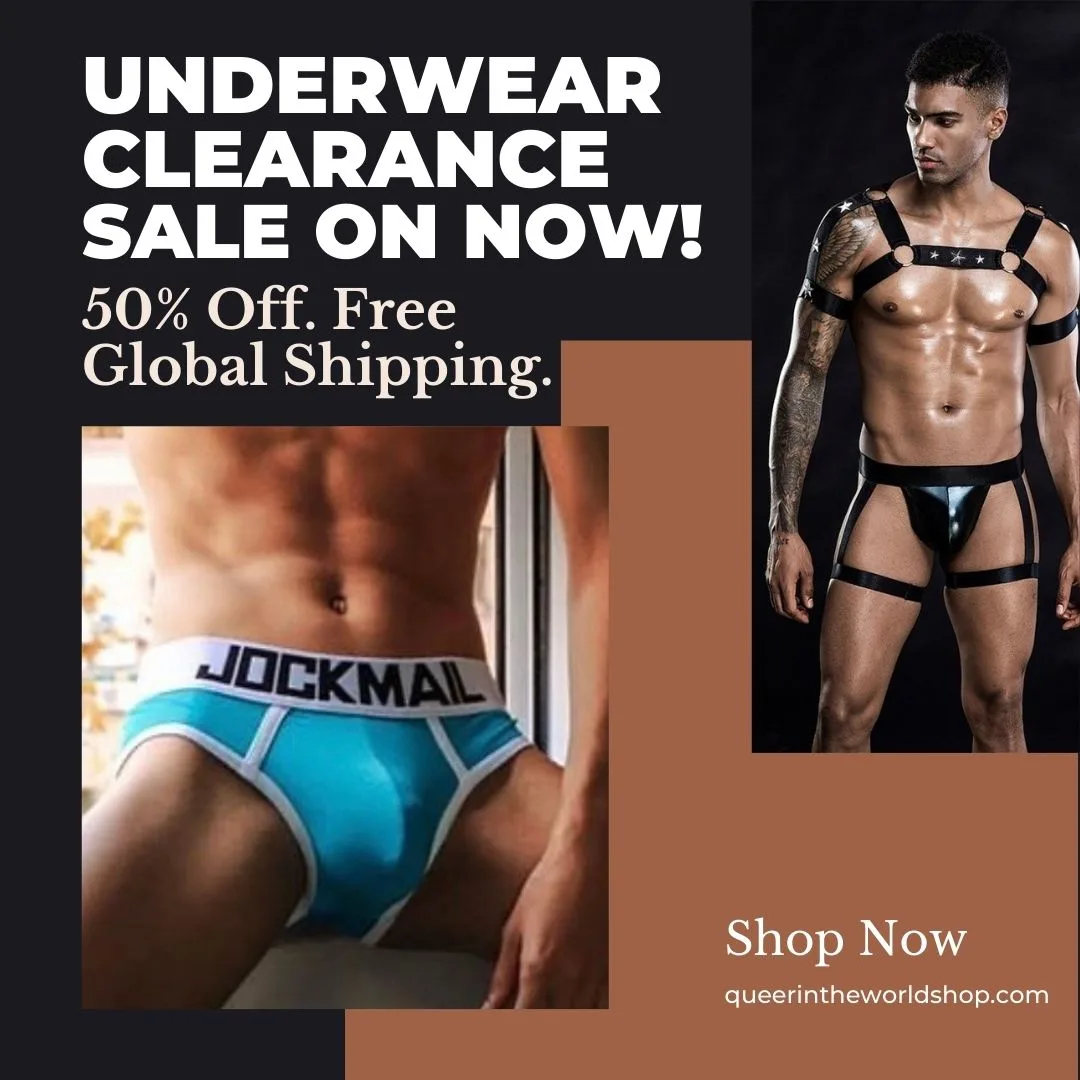 Gay Clubs in Nagoya
Chuck is a gay bar with a welcoming atmosphere where everyone can have fun, regardless of their type. Although primarily catering to men, the bar offers a variety of over 10 appetizers and various sakes for all to enjoy. You can engage in a delightful conversation with the friendly staff. Chuck hosts exciting events, including a collaborative one with the gay night "SURF."
The bar has counter and table seats that accommodate up to 8 people, perfect for a night out with friends. It's only a 10-minute walk from Sakae Station, so it's easily accessible. Come to Chuck and experience the warmth and hospitality of Nagoya's gay community.
This beloved local gay club in Nagoya has been going strong for over 30 years and is a cherished gem among its loyal patrons. Located in the Nayamacho area, it attracts an older crowd of gay friends between 40-50 years old.
What sets this cozy bar apart is that the store manager is also a talented foreign food chef, so you can indulge in some delicious dishes made with love. Men are the only ones allowed inside, but you'll feel right at home among the friendly regulars. And don't miss the "Fang Party" on the fourth Sunday of every month, where the dress code is simply one fabulous gown per person!
Welcome to a cozy and intimate gay bar that guarantees a good time! The friendly and adorable young staff are always ready to welcome you, even if it's your first time. It's a small but fun bar for gay men with delicious drinks and a chic interior.
You'll feel right at home as you make friends with other customers, who are all welcoming and open-minded. This well-known local area has a thriving gay scene, and the bar hosts tons of events, including birthday parties for regulars. Take advantage of the opportunity to experience this warm and inviting atmosphere for yourself!
Welcome to a fabulous gay only gay bar just a hop, skip, and jump away from Nagoya Station. It's a small gay bar that caters to everyone – locals and travelers alike. With an eclectic and fun interior, this is the perfect spot to let loose and be yourself.
The staff is a joy to be around – super friendly, kind, and attentive to your every need. They make it a point to welcome foreigners, and the bar is also popular among locals. Come here to unwind and mingle without a care in the world. The drinks here are affordable, and the company is unforgettable. It's the perfect spot to party the night away!
Looking for a fun and friendly place to hang out in Nagoya? Check out this cozy and welcoming mixed gay bar, where everyone is welcome, including our straight friends, as long as they come accompanied by a gay pal! You'll find a warm and clean atmosphere, with cute and friendly staff ready to make you feel at home.
With karaoke, occasional parties, and plenty of events, this bar is perfect for letting your hair down and having a good time. Plus, with WiFi available, you can share your favorite moments with friends from all over. So come on in, meet some new people, and make some unforgettable memories at our local mixed-gay bar in Nagoya!
GARAGE is a cozy men-only gay bar conveniently located just a 5-minute walk from Sakae Station in Nagoya. This bar is designed with a 1950s Americana theme and is focused on celebrating men with more to love. It's a small, friendly, warm bar, perfect for chatting with locals while admiring the hot boys. The staff is so kind that they even keep private bottles for their regulars.
You'll find patrons of all ages at this gay bar, making it a diverse and welcoming environment. The owner is super nice and friendly and is especially accommodating to tourists. Along with delicious drinks, you can also enjoy tasty foods like omurice or some sweet dessert treats. Come on in and experience the warm and inviting atmosphere!
Gay Parties in Nagoya
Are you ready for a night of dancing and rainbow-powered revelry? Metro Club is the ultimate destination for party animals in Nagoya. It is the longest-running dance party for LGBTQ+ and their friends in the city. Held every second Saturday of the month at CLUB LOVERS:z near Toyoko Inn Sakae Nagoya, it is packed with a fabulous, friendly, and eclectic crowd.
Doors open at 10 pm, and the party continues until 5 or 6 am. For a modest entry fee, you get two free drinks, a disco, drag shows, and tons of love. The club has an amazing crowd, fantastic showtime, and a great vibe. The staff is attentive, friendly, and adorable. You're sure to have so much fun here that you'll want to come back again and again.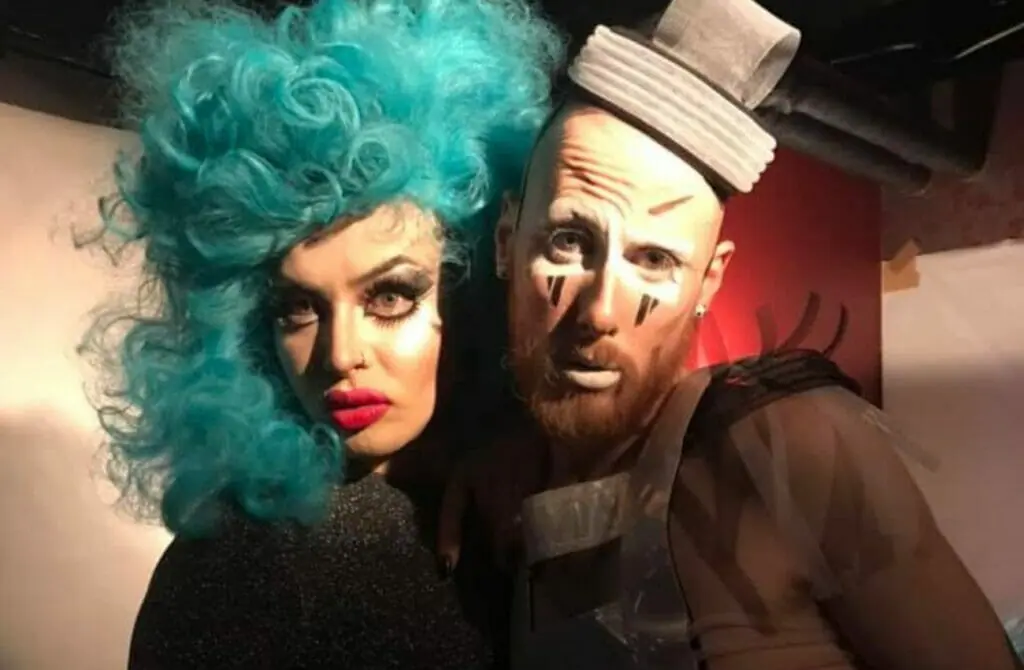 Cruising and Gay Saunas in Nagoya
When traveling to a new city, it can be exciting to head out for more than just a stiff drink. One aspect of the Gay Nagoya scene that many queer men enjoy is visiting gay saunas and cruising clubs.
Sure, the sauna culture in Nagoya is not as hedonistic as in Amsterdam, Barcelona or Berlin, but these venues still offer a chance to meet new people, socialize, and engage in sexual activity – without resorting to gay hookup apps.
However, it's important to keep in mind that these venues can vary greatly in terms of atmosphere, clientele, and rules, so it's a good idea to prepare yourself before visiting. If you are apprehensive, we advise studying our guide to visiting a gay bathhouse for the first time, which should help set your mind at ease, and always practice safe sex.
Additionally, it's important to be aware of and respect local laws and customs regarding gay venues and sexual activity. With a little bit of planning and an open mind, visiting gay saunas and cruising clubs can be a fun and exciting part of your gay Nagoya travel itinerary.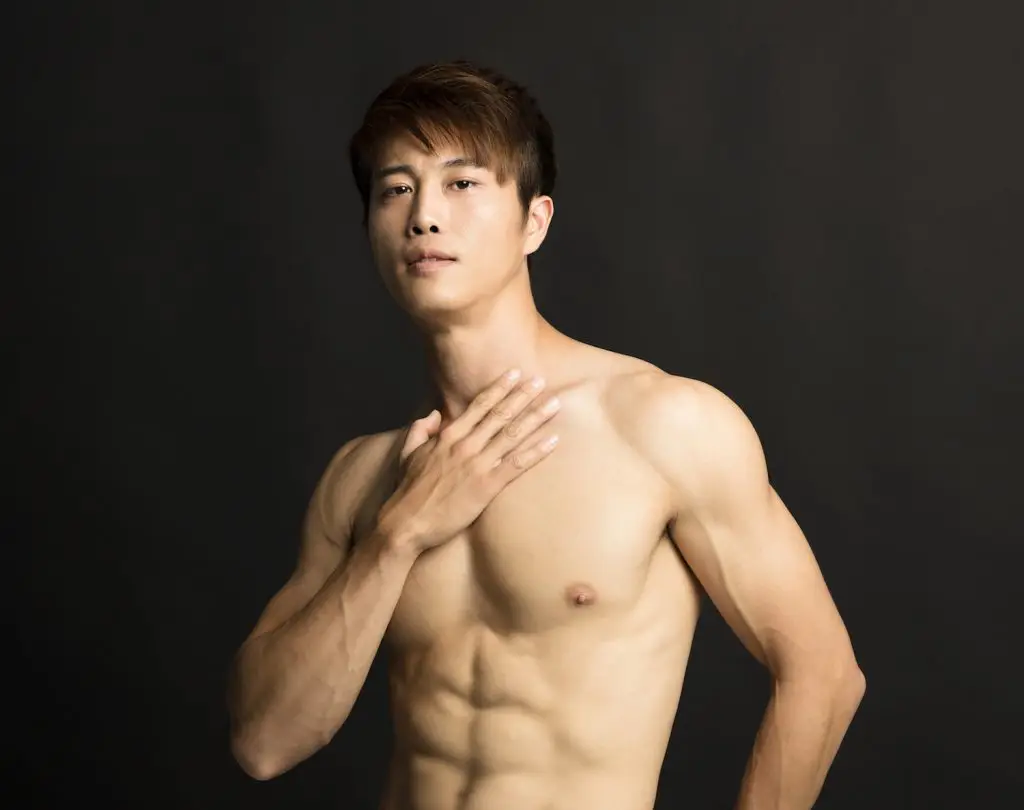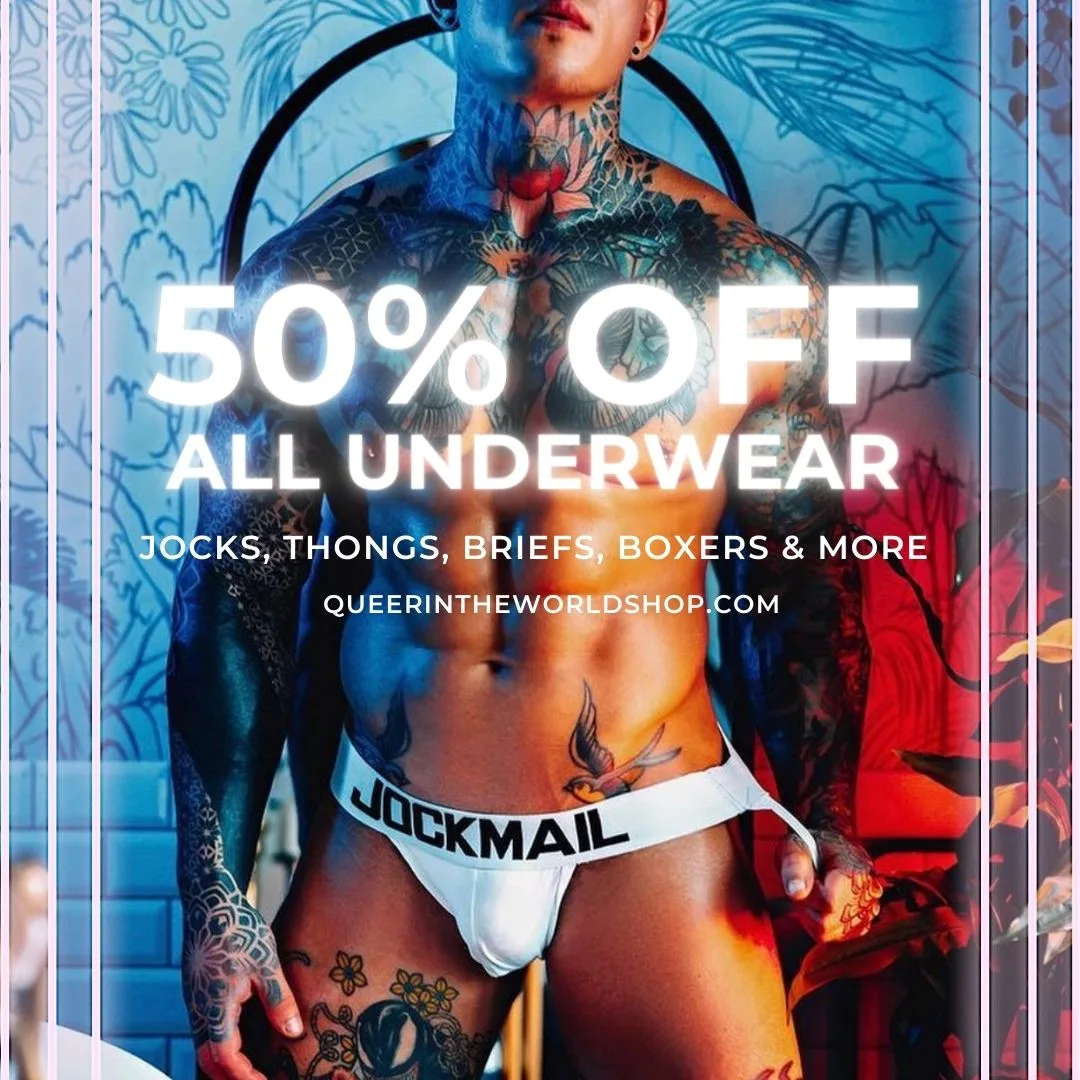 Indulge in 3 floors of pure pleasure at this hot sauna, just a quick 3-minute strut from Kanayama Station. With its homely yet sexy vibe, this is the perfect spot to relax, unwind, and let loose. You'll love the friendly and professional staff who will cater to your every whim. All body types are welcomed here, which is a rarity in Japan.
Get steamy in the hot sauna or soak in the group bathroom, surrounded by warm and inviting waters. Showers are perfect for group play, and the locker room is a convenient spot to stash your gear. Take your pick from private cabins, dark rooms, or mixed rooms – all designed for a fun and frisky free-for-all. And when you need a break, hit up the bar for a refreshing drink and to recharge your batteries for round two.
Gay Map Of Nagoya
Finding it hard to envisage where everything is in Nagoya? Hopefully, this queer-centric map helps where we have marked all the bars, clubs, parties, hotels, saunas, massages and more will help you stay in the spot best suited to you!