Join the journey to gay-friendly Fukuoka, Japan, and explore the city's spirited gay scene. Discover the best gay bars and LGBT-friendly hotels and attractions in this fantastic destination.
Gays and gals gather 'round, for I have a tantalizing tale to tell of a city that truly knows how to deliver a good time for all members of the rainbow community!
Allow me to introduce you to the effervescent and dynamic city of Gay Fukuoka, Japan! This vibrant city, located on the island of Kyushu, is a treasure trove of captivating culture, fascinating history, and of course, a thriving gay scene.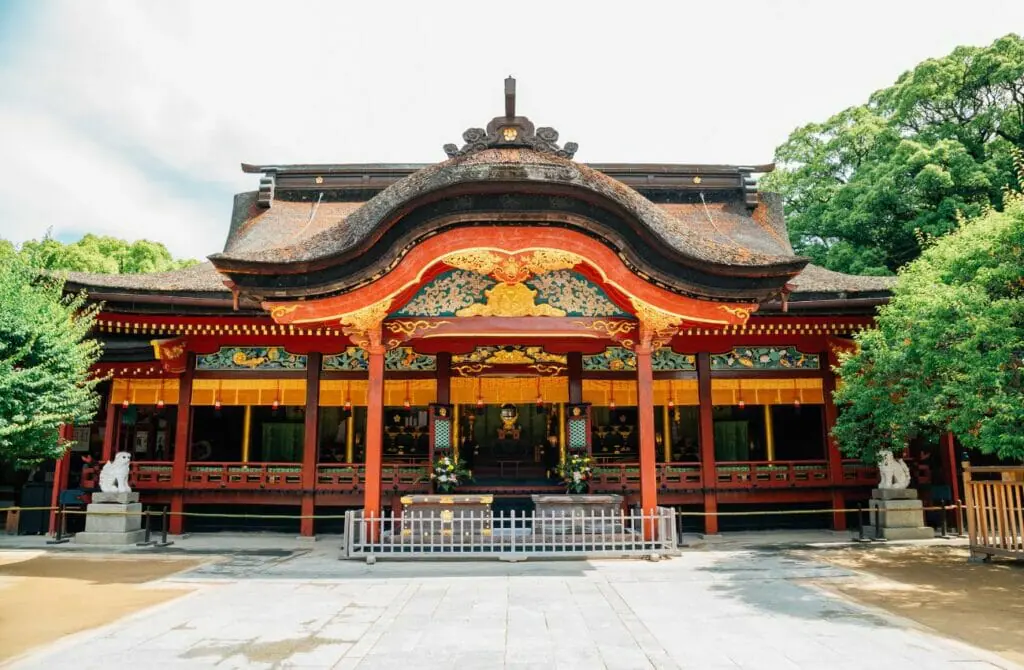 Fukuoka is steeped in rich traditions dating back to ancient times. It was known as a center for learning, culture, and commerce. Today, it's a modern metropolis that seamlessly blends its storied past with contemporary energy that is nothing short of electrifying. And when it comes to embracing and celebrating its gay community, Gay Fukuoka is, quite simply, a leader in the East.
Here, you'll find a welcoming atmosphere and a thriving gay scene, with plenty of opportunities for nightlife, relaxation, and cultural immersion.
Whether you're looking for a lively bar scene, a cozy corner to chat with new friends, or a full-on club experience, Gay Fukuoka has something for everyone. So pack your bags, grab your passport, and get ready for an adventure that you'll never forget! Gay Fukuoka awaits!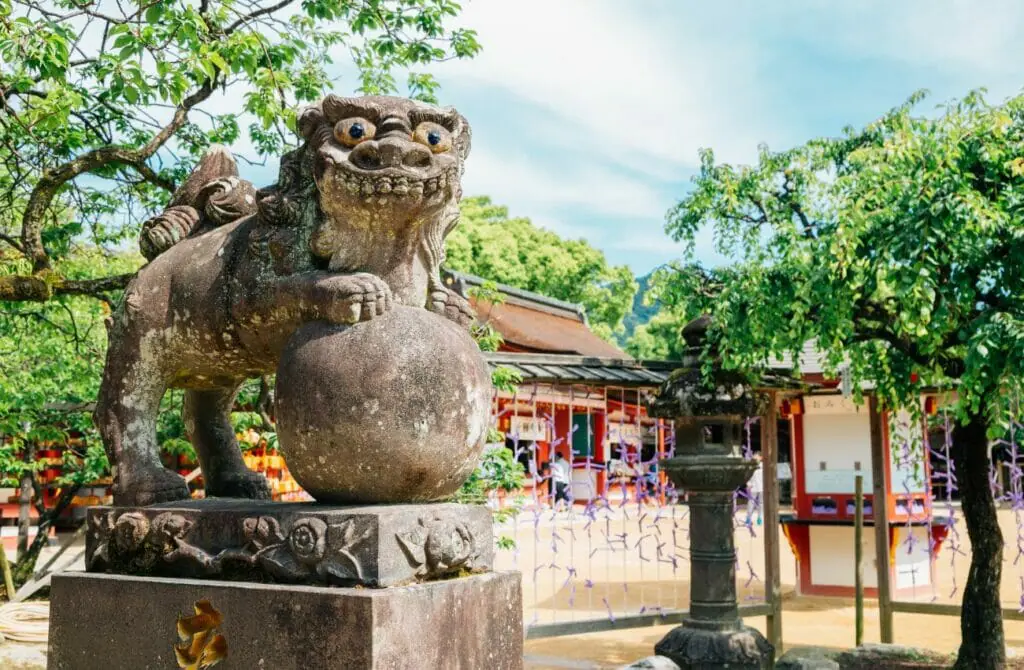 Attractions in Gay Fukuoka, Japan
Greetings, gay globetrotters! Gay travelers seeking a vibrant and exciting destination need look no further than gay Fukuoka! As one of the most LGBT-friendly cities in Japan, this bustling metropolis is a hub of culture, entertainment, and adventure.
From its rich history and stunning natural beauty to its bustling shopping and dining scenes, gay Fukuoka has something to offer everyone. Whether you're a history buff, foodie, or simply looking for a good time, gay Fukuoka promises to deliver an unforgettable experience. So why wait? Book your trip to gay Fukuoka today and get ready to immerse yourself in all this incredible city has to offer!
As a new visitor to Gay Fukuoka, there are plenty of things to see and do, regardless of your sexual orientation. One of the best ways to experience any new city is to visit some of its most iconic landmarks and attractions, including visiting historical monuments, museums, and art galleries.
We also love gazing at architecture up close, exploring parks and gardens, sampling the local cuisine, visiting local markets, and attending cultural events such as festivals, concerts and shows.
Even as the out-and-proud queer we are, we still love to just explore the city and its culture in the same way as everyone else. Doing so allows us the opportunity to learn more about the city and its people and gain a deeper understanding of the local culture. As such, these are our favorite must-see attractions in Fukuoka.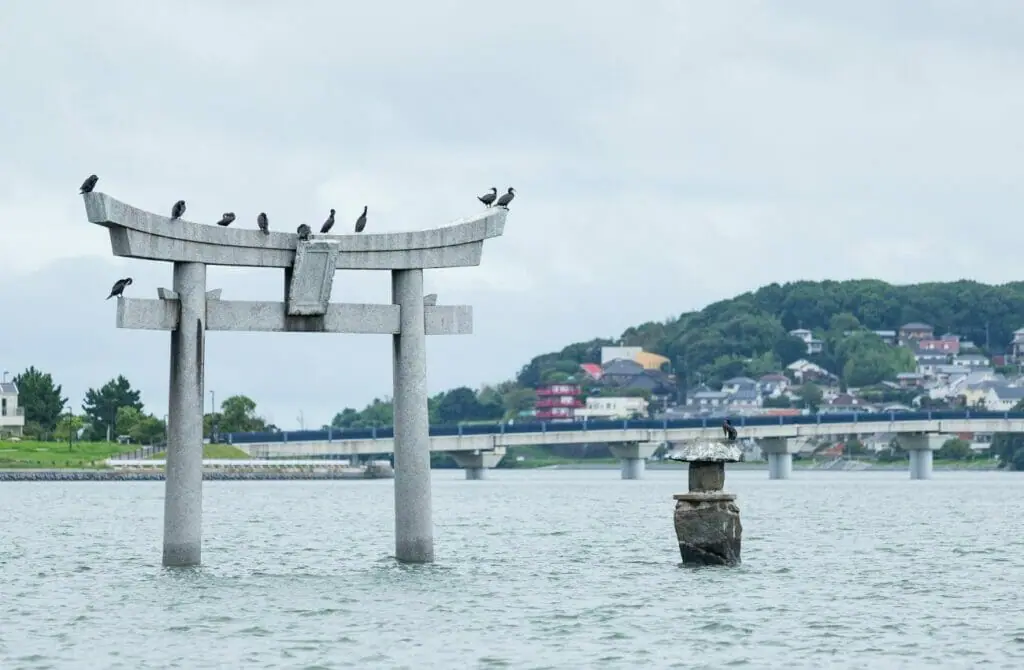 Come see the exotic Fukuoka Castle! Perched atop a tall stone foundation overlooking the Naka River and only a fraction of its original size, this commanding fortress still leaves an impression. Visitors can explore the castle gates, turrets, and towers within the castle grounds, now part of Maizuru Park.
The ruins of an old guesthouse, once used by visiting diplomats, are a unique site. During the first week of April, the Fukuoka Castle Sakura Festival brings beauty with its display of over 1,000 cherry blossoms. The castle and its grounds are breathtaking at night when illuminated.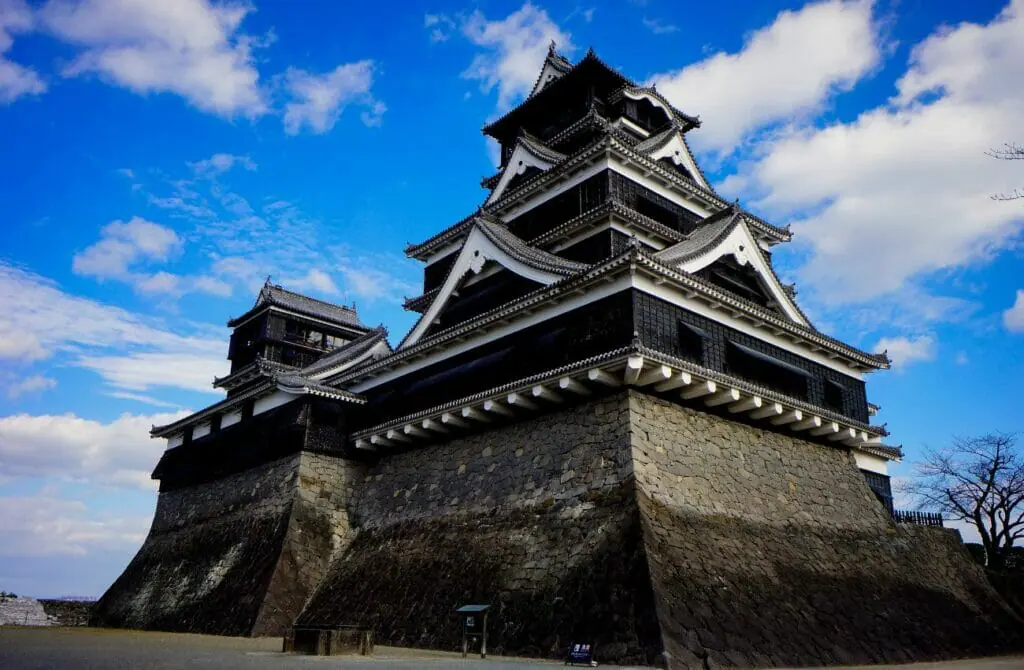 Kyūshū National Museum opened in 2005 to showcase a publicly owned collection of art and historically significant artifacts related to Kyushu's rich history.
This state-of-the-art facility with an award-winning design features displays of prehistoric relics, exhibits tracing Kyushu's importance as a trading link between Japan and nearby China and Korea, and 15th-century art by leading Japanese artist Masanobu Kano.
A must-visit attraction that can occupy visitors for the best part of a day. Keep an eye on the museum's website for its temporary visiting exhibits program. The museum also has a café, restaurant, and a well-stocked shop.
At Sumiyoshi-jinja Shrine, the oldest of its kind in Kyushu, seafarers paid homage to protective divinities before setting sail. Rebuilt in 1623, the classical-style Main Hall and the National Treasures, including an ancient sword and copper axe, are notable highlights.
A large grove of Japanese cedars and camphor trees surrounds the shrine, and adjacent Sumiyoshi Park offers further exploration opportunities. Take advantage of traditional theater performances, and if you visit in October, catch the sumo wrestling displays during the festival. The views over the River Naka from the shrine are breathtaking.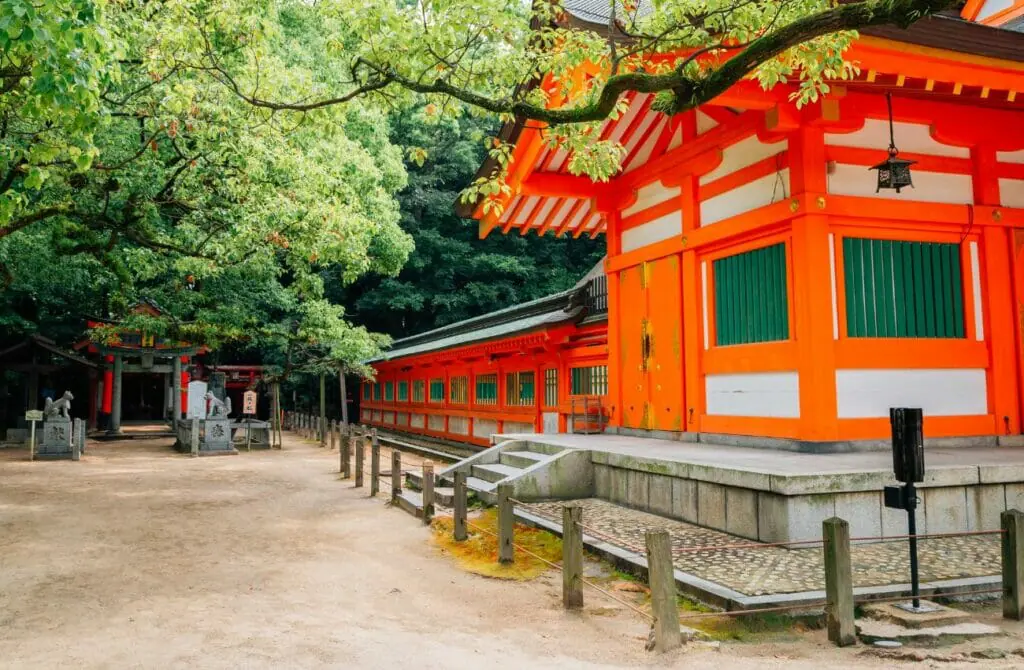 Fukuoka One-Day Tour with a Local
Why be a tourist when you can be a Fukuokian? This private tour lets you live like a local and experience the city's hidden gems. No need to worry about getting lost or missing out on the best sights, food, or drinks. This tour is exclusively for you and your party, so you'll get a personalized experience. Choose your own adventure and explore the places that locals swear by.
The tour is tailored to your interests, so you'll have the flexibility to see, eat, and drink what you want. Plus, there's no need to stress about transportation, as you'll be picked up from your accommodation. Live like a Fukuokian and see the city with a local.
Step into a world of imagination and creativity at the Fukuoka Art Museum (Fukuoka-shi Bijutsukan)! Admire the stunning collection of Japanese and Western artworks, including masterpieces by Salvador Dalí and Andy Warhol. Get lost in ancient Persian glassware and marvel at pre-modern Korean arts and crafts.
Take advantage of the works by talented modern Japanese artists like Fujino Kazutomo! English language tours are available, so there is no need to worry about missing a thing. Come explore this cultural gem and see for yourself why it's one of the must-visit attractions in Fukuoka!
Fukuoka's public parks offer some serious nature vibes, but Ōhori Park (Ōhori-kōen) is a standout gem. This park is legit famous, with a lake that was once the moat of Fukuoka Castle at its heart. Stroll around the lake, check out the traditional Japanese gardens and breathe in the sweet fragrance of cherry blossoms each spring.
Ōhori Park is especially stunning at night when the bridges, pavilions, and pagodas light up like a futuristic wonderland. And listen up thrill-seekers: August is prime time to hit up Ōhori Park for some next-level fireworks shows. But wait, there's more: Maizuru Park is another worthy green space, boasting sports facilities and an art museum.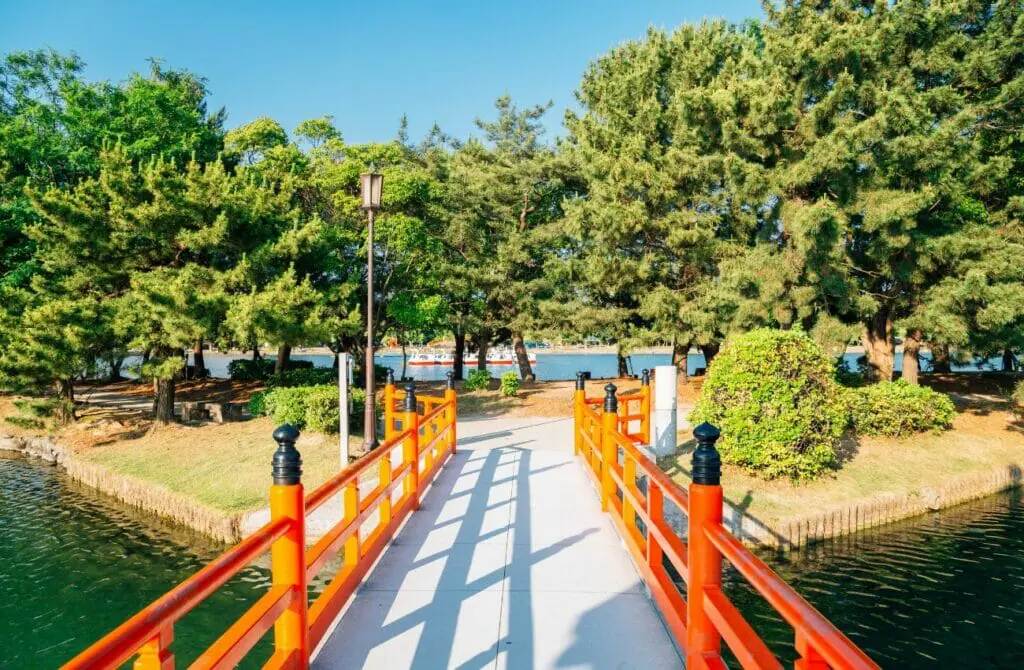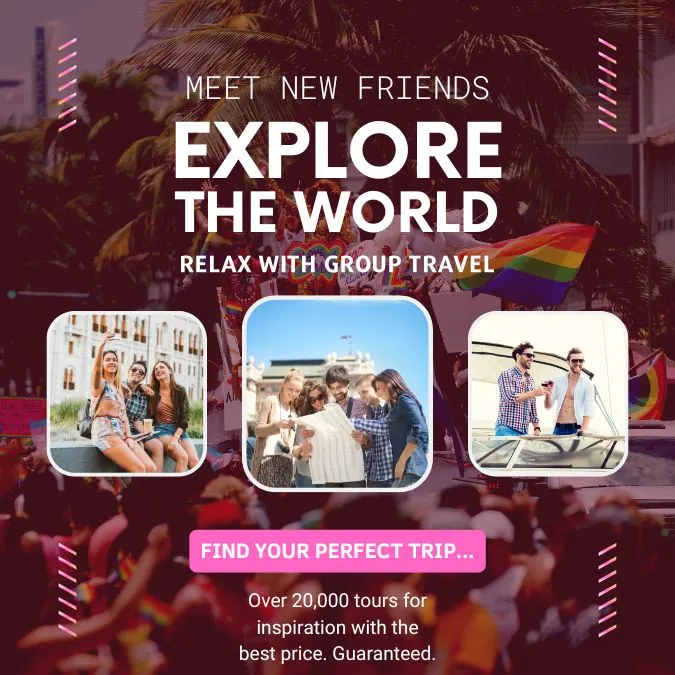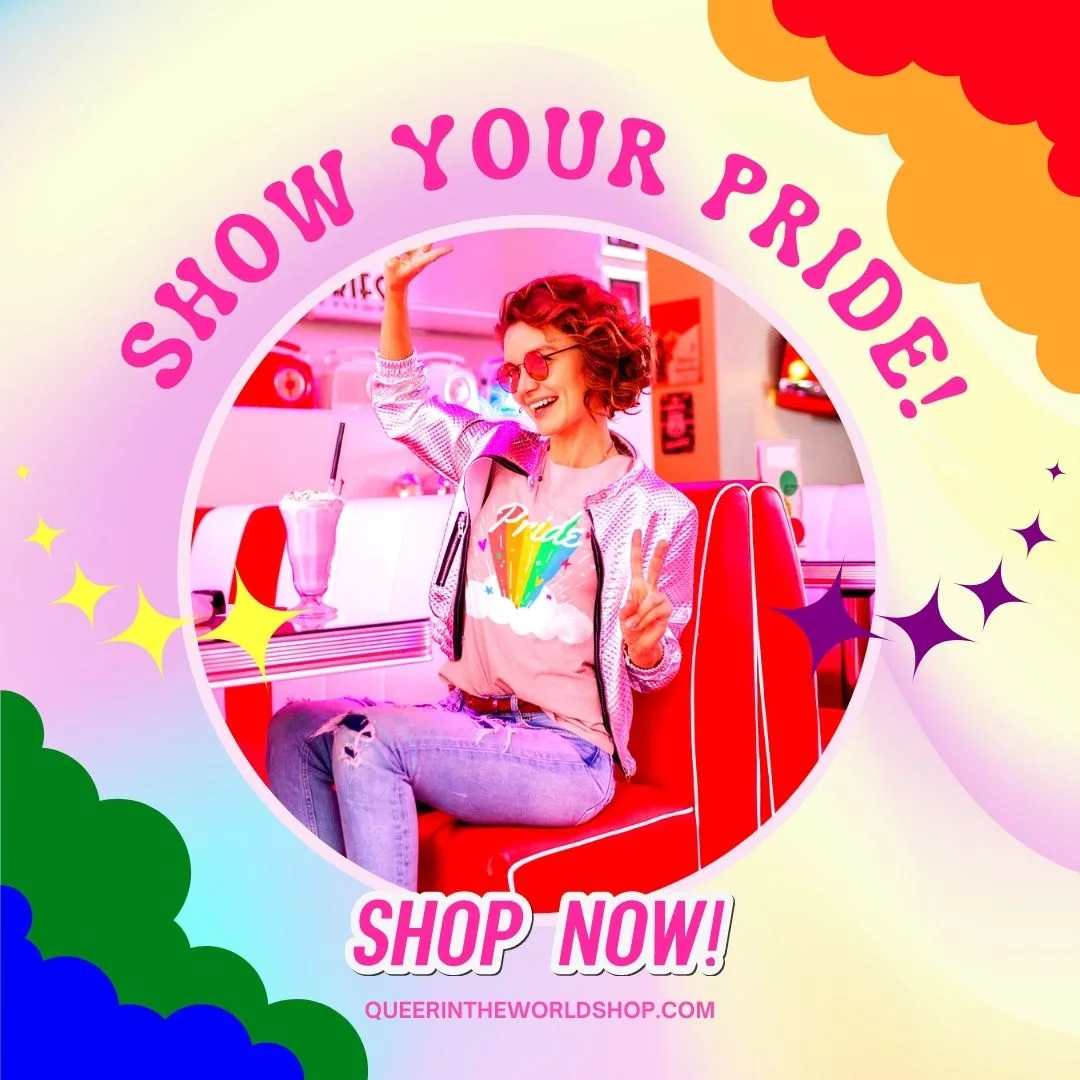 Gay and Gay-Friendly Hotels in Fukuoka, Japan
Fukuoka, Japan, is a vibrant and inclusive city that welcomes all travelers, including those in the LGBTQ+ community. Whether you're traveling solo or with a partner, there are plenty of gay-friendly hotels to choose from. You can expect welcoming multilingual staff, comfortable accommodations, and an inclusive atmosphere at these establishments.
From luxury boutique hotels to budget-friendly options, there's something for everyone. Fukuoka is also home to a lively gay nightlife scene, with bars, clubs, and events catering to the LGBTQ+ community. So whether you're looking to relax in a comfortable hotel or explore the city's vibrant LGBTQ+ scene, Fukuoka has something for you.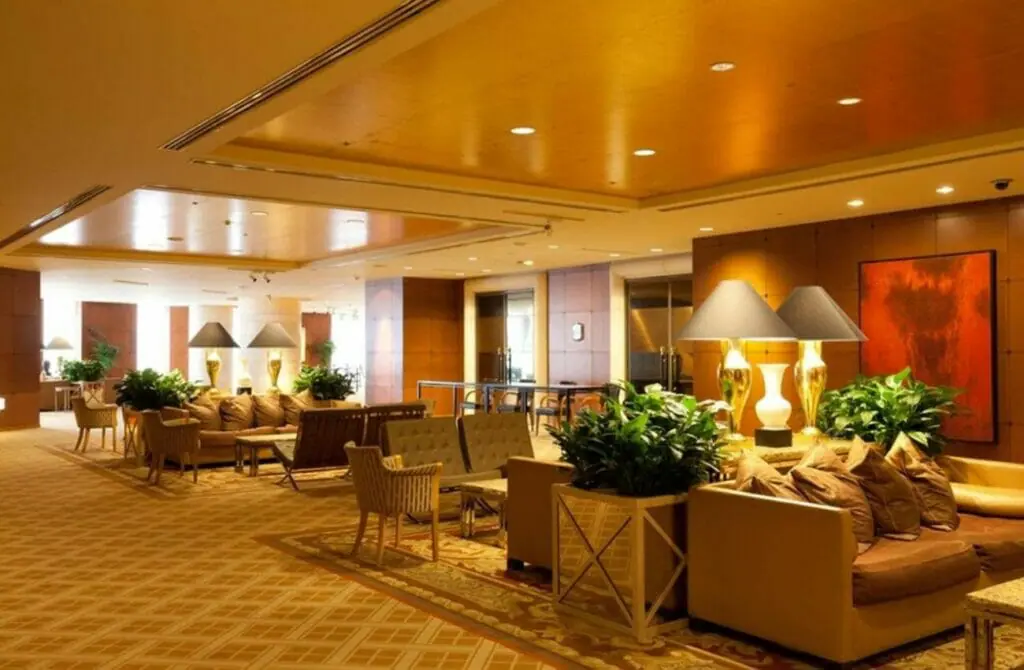 Being gay-friendly accommodation means that the establishment is welcoming and inclusive to guests who identify as LGBTQ+. This can include but is not limited to, having policies and practices in place that demonstrate a commitment to creating a safe and inclusive environment for LGBTQ+ guests, such as non-discrimination policies, and providing support and resources for LGBTQ+ travelers.
Some gay-friendly accommodations may also provide amenities specifically catering to the LGBTQ+ community, such as rainbow flags or literature about local LGBTQ+ events or resources. Furthermore, gay-friendly accommodations may be located in an area that is known for being LGBTQ+ friendly.
While Fukuoka does not have any specifically gay hotels or resorts, these are the most fabulous and pro-actively gay-friendly hotels in Fukuoka. Needless to say, there are also hundreds more hotel and hostel options in Fukuoka if none of these suit your desired budget, facilities or area – but these are the best hotels according to other gay travelers and us.
Whatever your needs are, Fukuoka has you covered.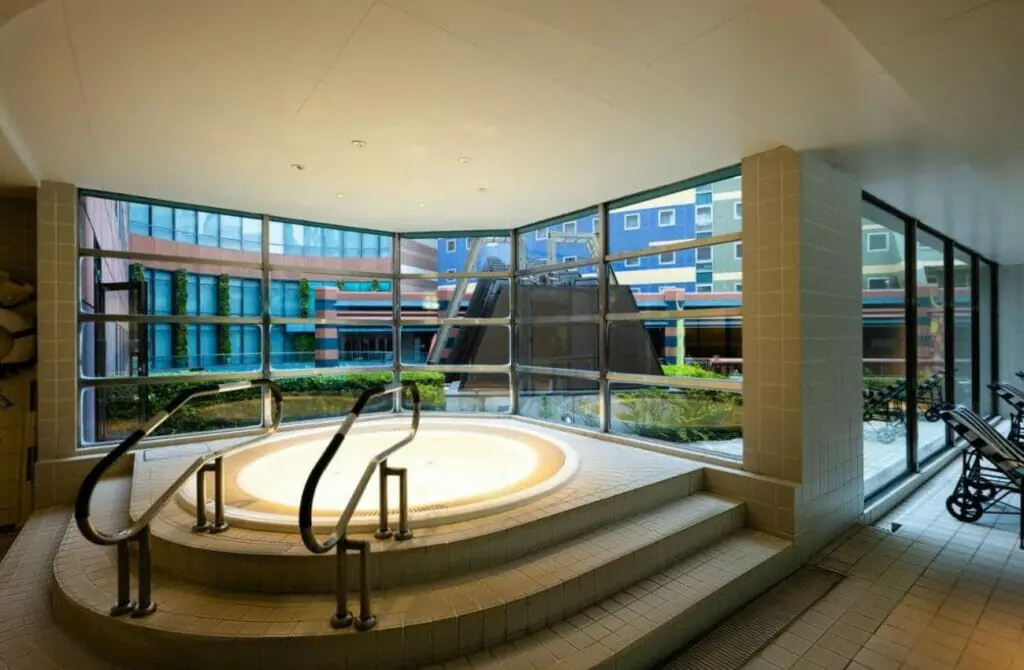 Get ready for a fabulous and luxurious stay at the Grand Hyatt Fukuoka! This 5-star hotel, located in the trendy Hakata-ku area, offers a shopping mall, garden, and hair salon for your convenience. Take a break from your busy schedule and pamper yourself with the hotel's saunas, steam room, and spa services such as aromatherapy, massage, and facial treatments.
Stay connected with free in-room WiFi, and make use of additional amenities such as dry cleaning/laundry services, two bars, and a delicious cooked-to-order breakfast (surcharge).
The hotel features an indoor pool, a front desk safe, multilingual staff, and meeting rooms. Smoke-free premises, complimentary newspapers, an elevator, and a ballroom add to your comfort. Guests rave about the helpful staff, proximity to shopping, and overall great condition.
Each of the 372 rooms offers air conditioning, bathrobes, and free WiFi, with other conveniences like childcare services and deep soaking tubs to make your stay even more memorable. Come and indulge in the luxurious Grand Hyatt Fukuoka experience!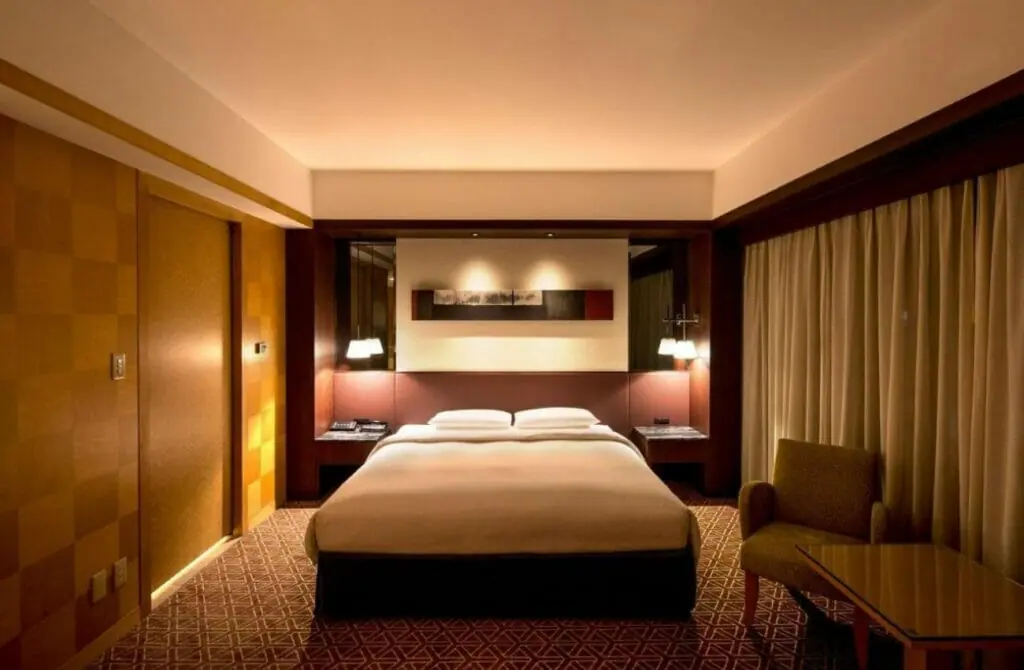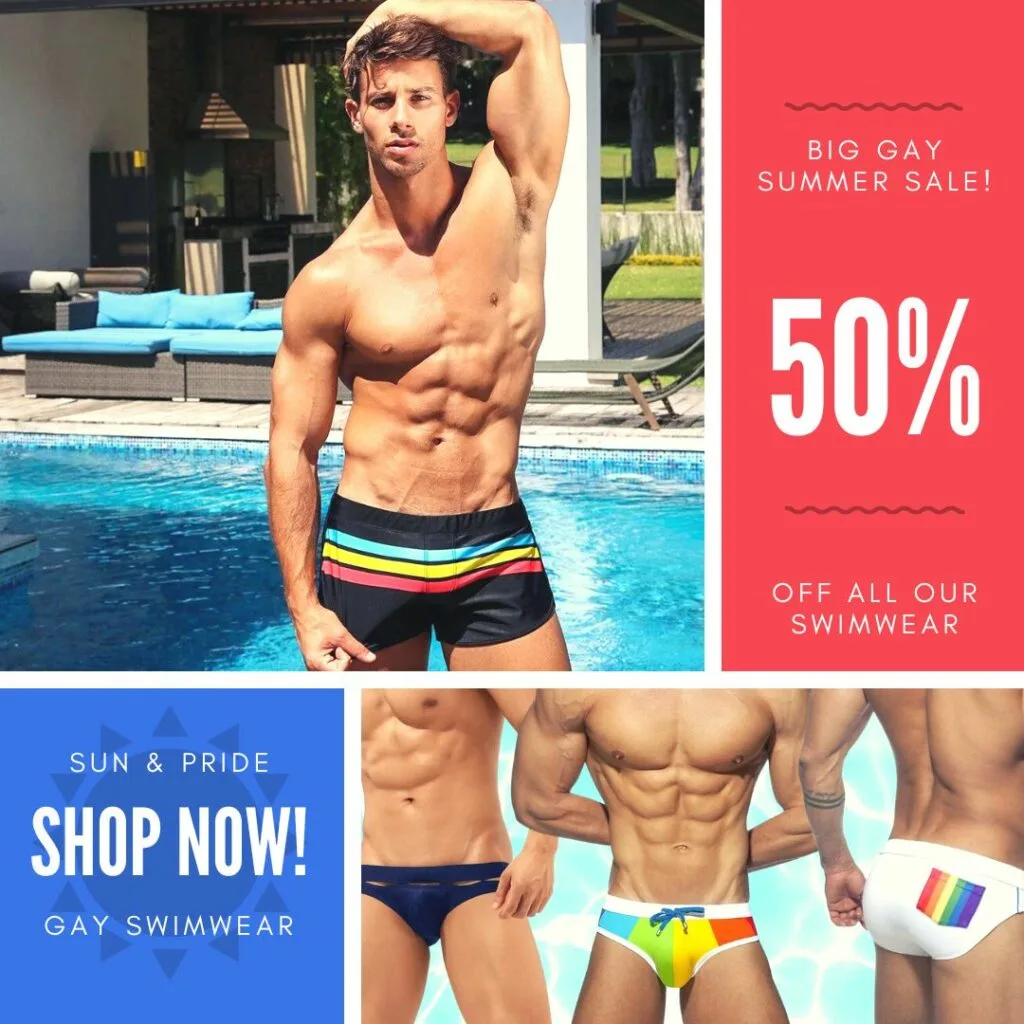 Get ready for the ultimate luxury experience at Hotel Okura Fukuoka, situated near Canal City Hakata and Marine Messe Fukuoka. Unwind in the sauna or steam room and pamper yourself with body treatments, facials, and massages. Indulge in exquisite Japanese cuisine and more at any of the 6 restaurants on site.
Keep connected with free WiFi and stay fit at the health club. Enjoy a refreshing dip in the indoor pool or dance the night away in the ballroom. Take advantage of the hotel's convenient location near public transit. After a long day of adventure, relax in your comfortable room featuring deep soaking tubs and bidets.
Solaria Nishitetsu Hotel Fukuoka ☆☆☆☆
Experience luxurious comfort and convenience at Solaria Nishitetsu Hotel Fukuoka, located near Canal City Hakata. Indulge in a massage or other spa services, savor delicious meals at the two onsite restaurants, and stay connected with free in-room WiFi. The friendly staff provides superb service, and guests appreciate the quiet, comfortable rooms and central location.
The hotel offers easy access to the station, and there are plenty of shops and restaurants nearby. Start your day with a buffet breakfast and enjoy the property's first-rate condition. All rooms are equipped with air conditioning and free WiFi, and the bathrooms boast rainfall showers and toilets with electronic bidets. Guest reviews rave about the clean rooms at this top-rated property.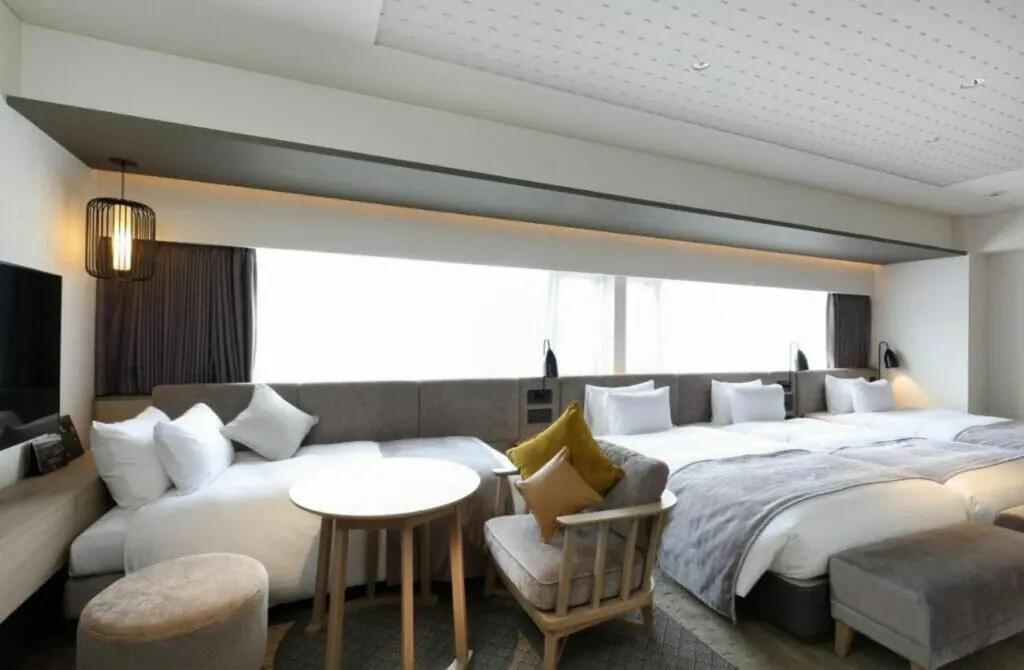 Mitsui Garden Hotel Fukuoka Gion ☆☆☆
If you're looking for a cozy and inviting stay, Mitsui Garden Hotel Fukuoka Gion is the perfect spot for you. Located near Canal City Hakata, this hotel offers dry cleaning/laundry services, a restaurant, and free in-room WiFi. Guests rave about the delicious Japanese breakfast served on-site. The bathrooms feature deep soaking tubs and electronic bidets for extra comfort.
The hotel is clean, peaceful, and situated right in the heart of the city. While there is no parking on-site, don't fret – there's a 24/7 parking lot nearby that won't break the bank. The quality of this hotel is top-notch, with plenty of dining options within walking distance and a friendly staff that will make you feel right at home.
Located in Fukuoka City, WeBase HAKATA Hostel is the perfect place for travelers worldwide who appreciate a comfortable stay with a homey feel. The hostel is conveniently situated just a 3-minute walk from Nakasu Kawabata Subway Station and a 5-minute train ride from Tenjin Subway Station. Guests can enjoy free Wi-Fi throughout the property.
You can relax in the lounge 24 hours a day, and the shared kitchen provides an excellent chance for guests to showcase their culinary prowess. Plus, there's a morning snack service featuring mentaiko (cod roe) baguettes. The front desk is open 24 hours, and check-in is available until 2 am. The staff is multilingual, and the location is close to various popular spots.
WeBase HAKATA Hostel has a lot of charm, clean facilities, and a great common area with free breakfast. You'll feel right at home in this affordable yet high-quality hostel, with friendly staff, attention to design and cleanliness, and great vibes. Definitely worth a visit for anyone interested in staying near the Nakasu area near Tenjin.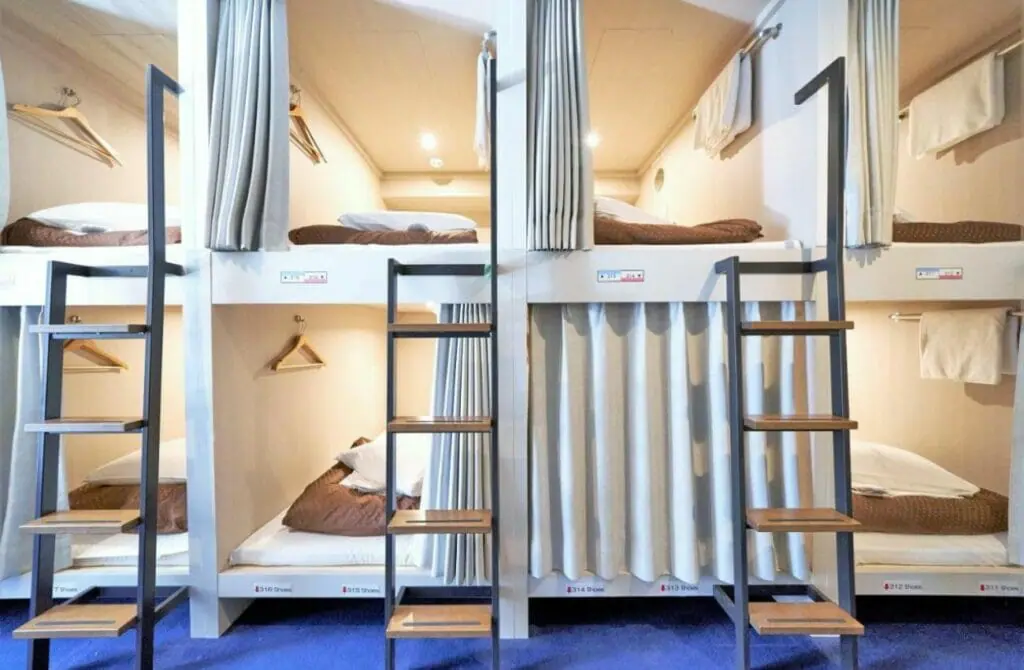 Gay Nightlife in Fukuoka, Japan
Fukuoka is known for its vibrant and diverse gay nightlife. It has cute boys and hot men in spades! You can find super fun drag shows, fabulous dance parties, and relaxing local dives.
This city has it all for the LGBTQ+ community. Whether you're looking for something cozy or a wild night out, Fukuoka has something to offer. With a welcoming atmosphere and friendly locals, you're sure to feel at home in the city's gay scene.
Be prepared to experience a unique blend of Japanese culture and queer identity as Fukuoka's gay nightlife combines traditional elements with a modern twist. And don't worry if you don't speak Japanese – many venues cater to international visitors, and staff is often fluent in English. So get ready to let your hair down and immerse yourself in the fabulous and fun gay nightlife of Fukuoka.
Exploring the gay and gay-friendly nightlife in a new city can be one of the most exciting and rewarding experiences while traveling – and Gay Fukuoka is no exception. Not only will you have the opportunity to meet new people and make friends, but you'll also get a taste of the local culture and learn more about the city's LGBTQ+ community.
Going out and experiencing the queer and queer-friendly nightlife in a new city can also be a great way to break out of your comfort zone and try new things. Whether it's dancing the night away at a gay club or mingling with locals at a gay-friendly bar, you'll have the chance to make memories and create lasting connections.
So, don't be afraid to step out of your comfort zone and explore the gay and gay-friendly nightlife in Fukuoka. You'll be glad you did!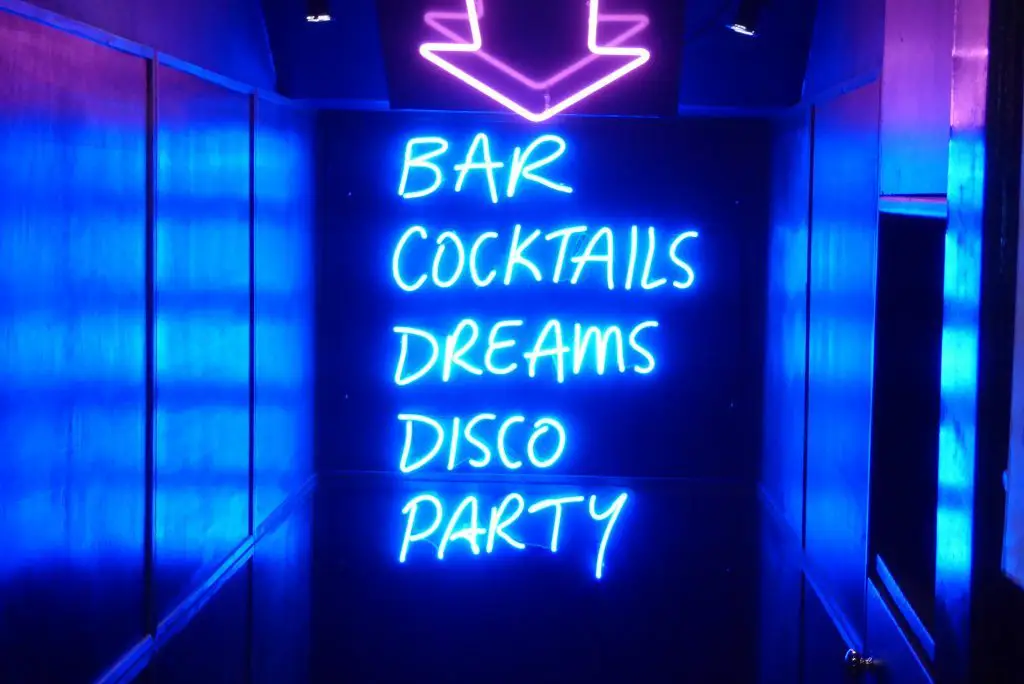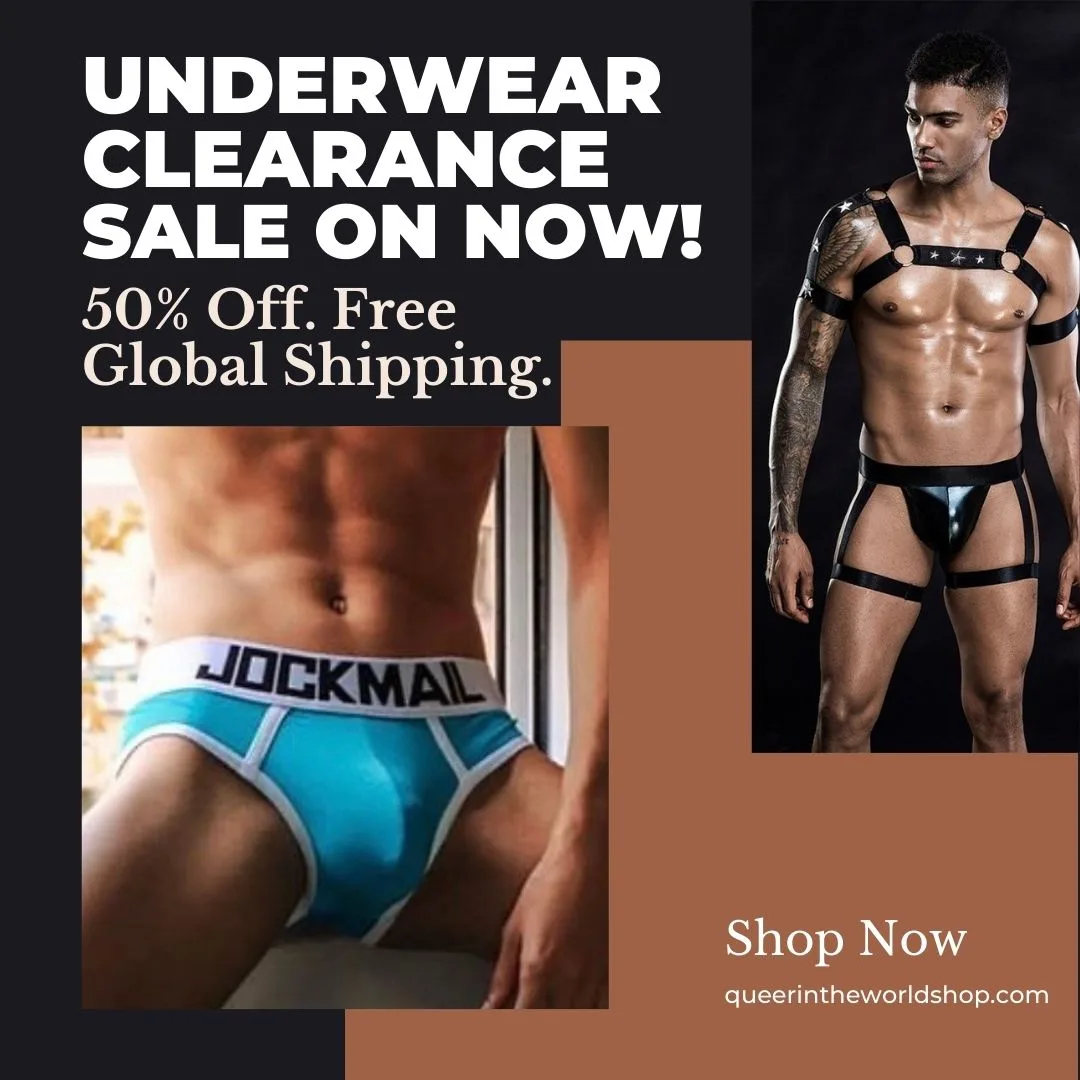 Gay Clubs in Fukuoka
Looking for a place to sing your heart out and drink your night away? Look no further than Bar Overall, one of the hippest gay bars in Fukuoka. Located in the bustling Sumiyoshi neighborhood, this cozy bar is the perfect spot to kick off your evening. The owner is super friendly and welcomes international visitors with open arms – plus, he speaks a bit of English!
Get there early Monday through Thursday to enjoy free karaoke all night long. With delicious drinks and a great atmosphere, you're sure to have a fabulous time at this small but mighty bar. So grab your mic, and let's get this party started!
G Pop is a lively mixed bar located in the Sumiyoshi district, right next to Bar Overall. The friendly staff and fun atmosphere create a bubbly ambiance, with high-energy bartenders that love to sing and dance along to karaoke. The homey decor of lanterns, picture frames, and couches makes it feel like your living room with your closest friends.
G Pop is a great place to meet new people, and everyone is welcome, including women (with advance notice). The all-you-can-drink system is perfect for those who want to let loose, or you can choose to pay for your drinks individually if you prefer.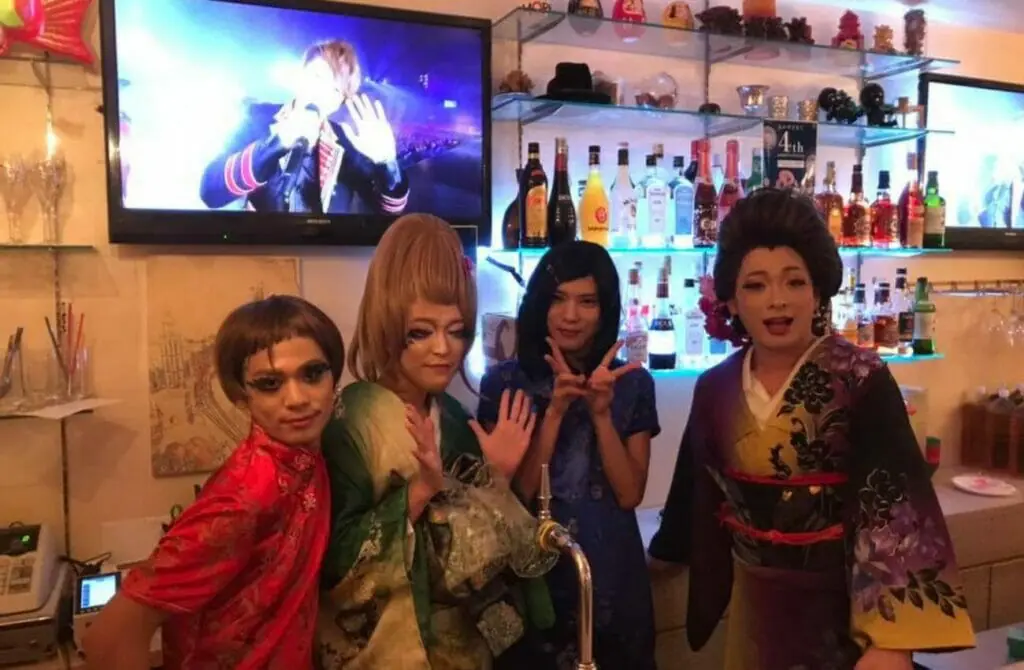 Check out Fukuoka's newest gay cruise and fetish club – Booster! Conveniently located near Gold Sign, Booster offers themed nights every week, from underwear to mask to towel nights. Admission is between 1600 and 2000 yen, with discounts available for young guys under 23 and gym members with valid IDs.
The club is situated in the Sumiyoshi district and features a sling in a dark maze, making it perfect for cruising. Get your sweat on every Tuesday in sportswear, including swimwear, jock-straps, and singlets (rental wear available upon request). And remember mask night every Thursday! Booster stays open until 9am the next day and is exclusively for those under 49. Come join the fun!
Magical Banana is a legendary mixed bar that opened its doors in April 2014. Yes, you heard that right, mixed! Whether you're gay or straight, you're in for an unforgettable night out. This iconic watering hole is a mecca for all sorts of people, from curious voyeurs to fun-loving visitors, straight folks to the LGBTQ+ community – it's a melting pot of happy drinkers.
Known for its laid-back atmosphere and killer karaoke. There's no pressure to be anything other than yourself. This is a spot where you can cruise, enjoy drinks, meet new locals, or just unwind after a long day.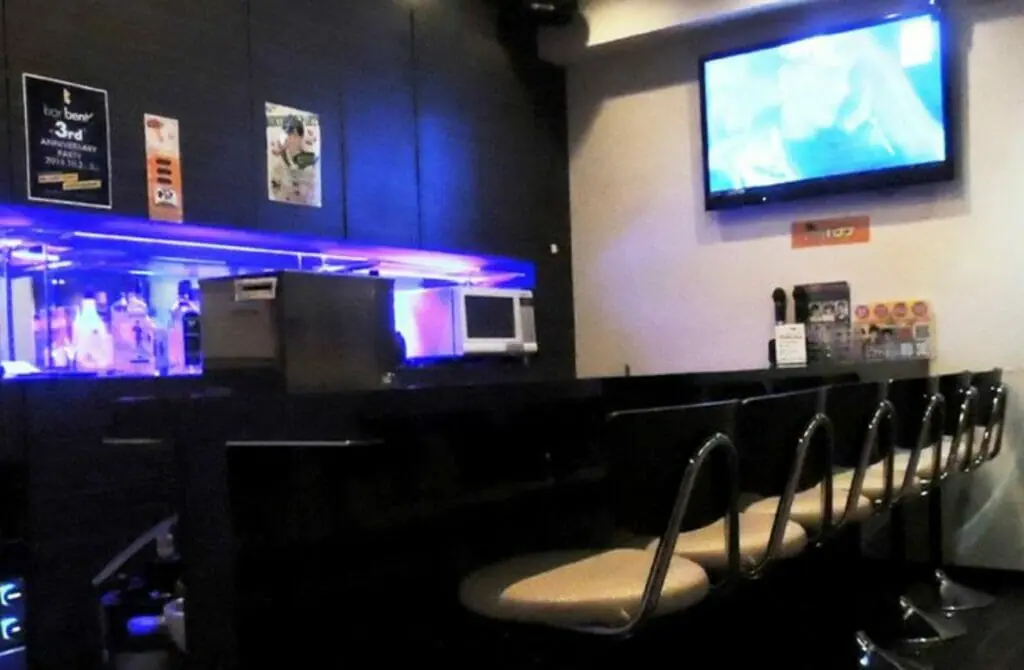 For over 30 years, Bar Dai Dai has been the go-to gay lounge in the Sumiyoshi area. This high-class bar boasts plenty of seating options, karaoke monitors, and an exclusive gay men-only policy. Whether you're there with a group of friends or looking to meet new people, Bar Dai Dai is always bustling with excitement.
Join in on the fun at Friday's Gay Bingo, where you can win prizes from free drinks to your very own keep of shochu. With its reasonable prices and popularity, Dai Dai strikes the perfect balance for a great night out. So come on in, grab a drink, and get ready to party!
Looking for a hilarious and sassy night out in Nakasu? Head over to the Academy Pub for some top-notch comedy performances and dance reviews. Featuring stunning Asian ladyboys and hilarious comedians, this spot is a must-visit for anyone looking for a good time. Whether you're an English-speaking traveler or a local, the Academy Pub has got you covered.
While drinks can be pricey, the non-stop entertainment makes it all worth it. Plus, the staff is super friendly, and the performers are known for coming out to sit with you and have a drink. So come on down and treat yourself to a fabulous night at the Academy Pub in Fukuoka!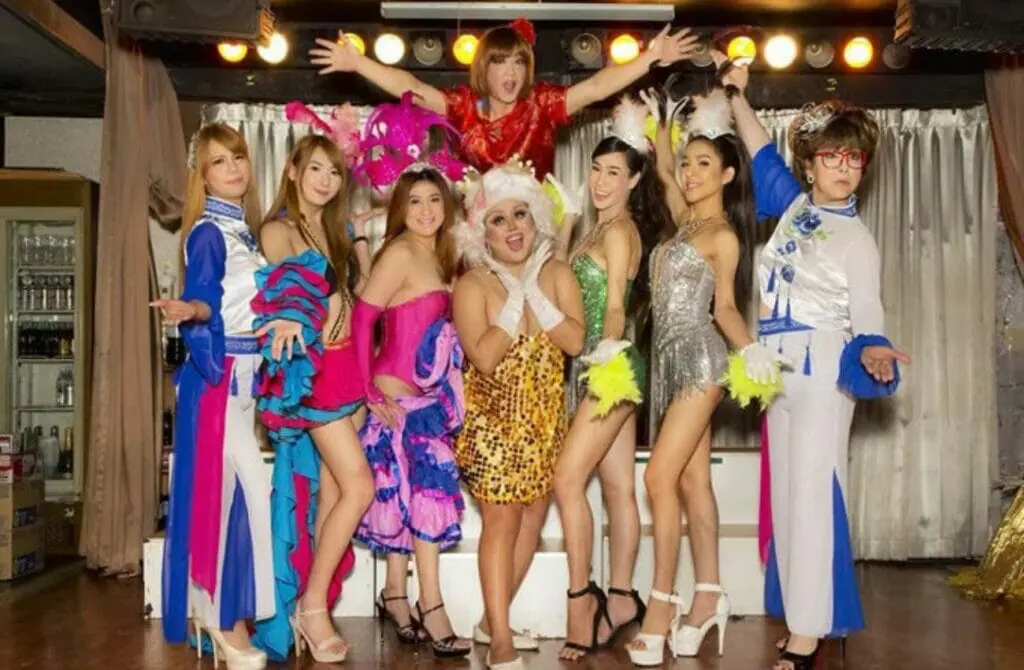 Gay Parties in Fukuoka
Fukuoka is the life of the party when it comes to inclusivity. With a generally accepting air in the city, Fukuoka has been hosting the Fukuoka Rainbow Pride Parade since 2014, which has grown to host over 7000 people. And you, yes you, are welcome to walk in it too!
Kyushu Rainbow Pride is the main event, with singing and dance performances by LGBTQ artists, idol groups, and local dance teams keeping the energy pumping all day. Want to volunteer? No problem! Bilingual abilities are highly valued, and you can choose from different roles, like handing out information packs or helping people sign in for the parade.
The parade is a joyous three-kilometer walk from Tenjin and Hakata, and there's no need to dress up, but many camps up their look to join some of Fukuoka's most fabulous drag queens. Among all of the excitement, don't forget to try some of the local cuisines at one of the many food stands.
Kyushu Rainbow Pride is a celebration that shines as a beacon of inclusivity for the entire region. So, come and join the party!
Cruising and Gay Saunas in Fukuoka, Japan
When traveling to a new city, it can be exciting to head out for more than just a stiff drink. One aspect of the Gay Fukuoka scene that many queer men enjoy is visiting gay saunas and cruising clubs.
Sure, the sauna culture in Fukuoka is not as hedonistic as in Amsterdam, Barcelona or Berlin, but these venues still offer a chance to meet new people, socialize, and engage in sexual activity – without resorting to gay hookup apps.
However, it's important to keep in mind that these venues can vary greatly in terms of atmosphere, clientele, and rules, so it's a good idea to prepare yourself before visiting. If you are apprehensive, we advise studying our guide to visiting a gay bathhouse for the first time, which should help set your mind at ease, and always practice safe sex.
Additionally, it's important to be aware of and respect local laws and customs regarding gay venues and sexual activity. With a little bit of planning and an open mind, visiting gay saunas and cruising clubs can be a fun and exciting part of your gay Fukuoka travel itinerary.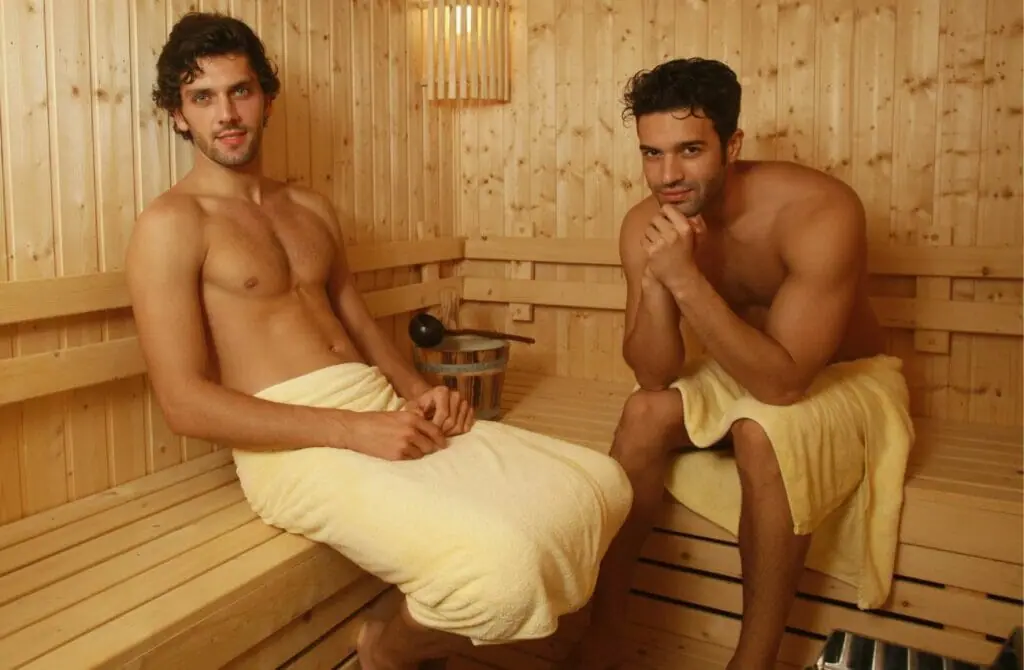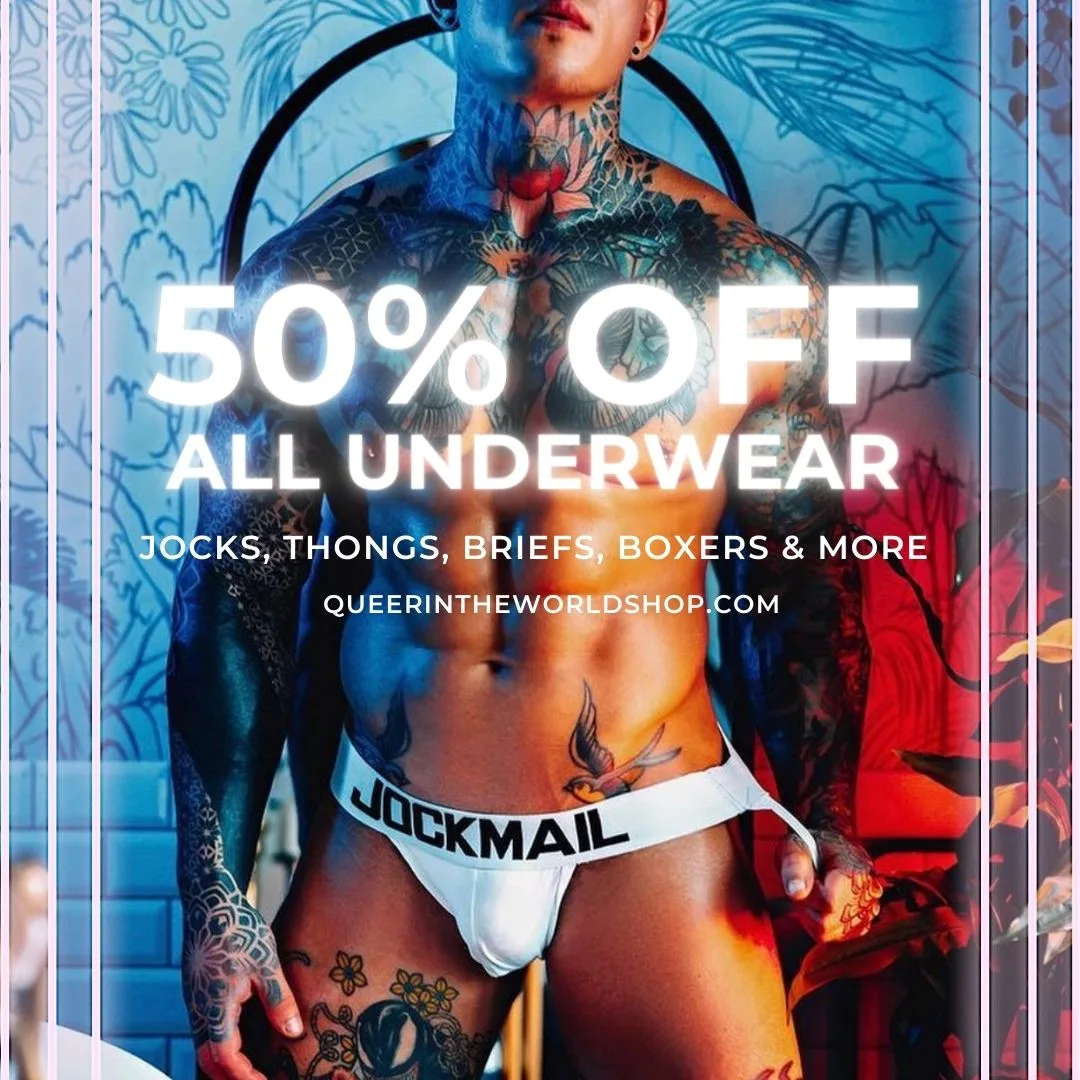 Get ready to explore your wild side at Fukuoka's premier gay cruise & fetish club, exclusively for men between the ages of 18-45. With one of the largest dark zones in Sumiyoshi, you're sure to find something to suit your fancy, whether it be private cabins, anal cleansing showers, or mixed rooms in a labyrinth-like setting.
General admission is a modest fee, but discounts are available for young bucks and gym members. And don't worry about supplies – each private cabin comes fully equipped with condoms and lubricant (KY).
The club reserves the right to refuse entry to anyone who doesn't meet their requirements, so bring your A-game and get ready for a night you won't forget. Stay until the next morning if you dare – this is one cruise you will want to avoid disembarking anytime soon.
Gay Map Of Fukuoka
Finding it hard to envisage where everything is in Fukuoka? Hopefully, this queer-centric map helps where we have marked all the bars, clubs, parties, hotels, saunas, massages and more will help you stay in the spot best suited to you!