Discover the best of Hiroshima's gay scene! Uncover fabulous gay bars, LGBT-friendly hotels, and top attractions for an unforgettable trip.
Hiroshima may be most famous for its tragic past, but don't let that overshadow the bustling, modern city it is today. This Japanese gem is a hub of culture, cuisine, and unforgettable experiences. And for gay travelers, there is plenty to discover.
From stunning temples and museums to bustling shopping districts and delicious food, Hiroshima has it all. And the locals are some of the friendliest and most hospitable you'll ever meet. Don't be surprised if you're treated like royalty!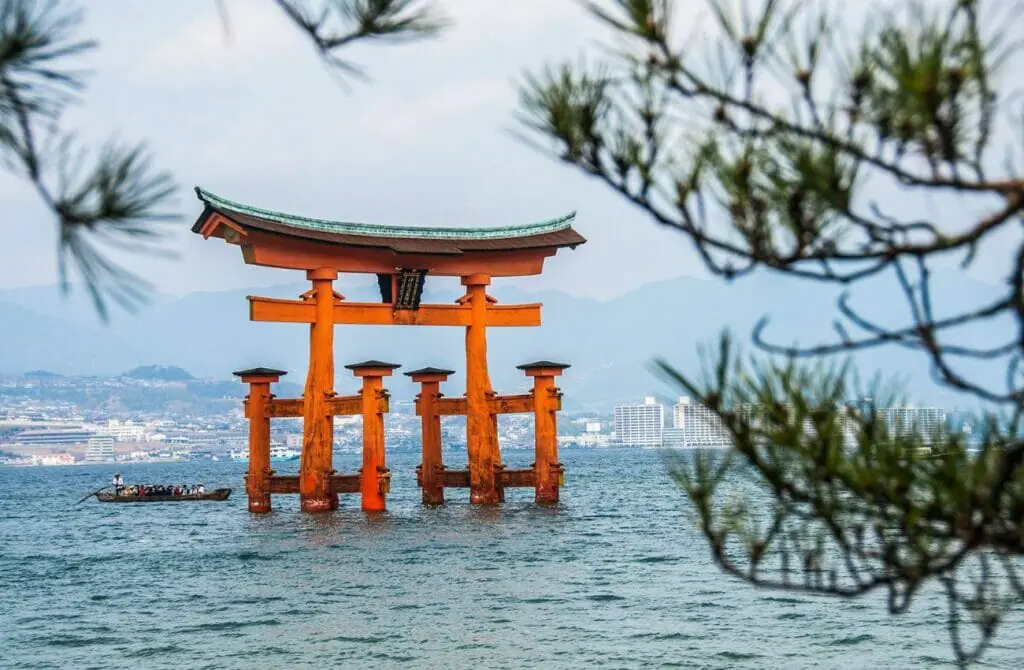 While the gay scene may not be as large as in some other cities, the gay culture in Hiroshima is definitely alive and thriving. Whether you're in the mood for a night out at a gay bar or cruising at a sauna, you'll find a welcoming atmosphere in this city.
But it's not all about partying – Hiroshima has a deep and complex history that is worth exploring. From the iconic Atomic Bomb Dome to the Peace Memorial Museum, there are countless opportunities to learn about the city's past and the inspiring resilience of its people.
So come for the history, stay for the food and hospitality, and discover a city that will leave a lasting impression on you. Hiroshima is waiting to be explored, and we can't wait to show you all it has to offer.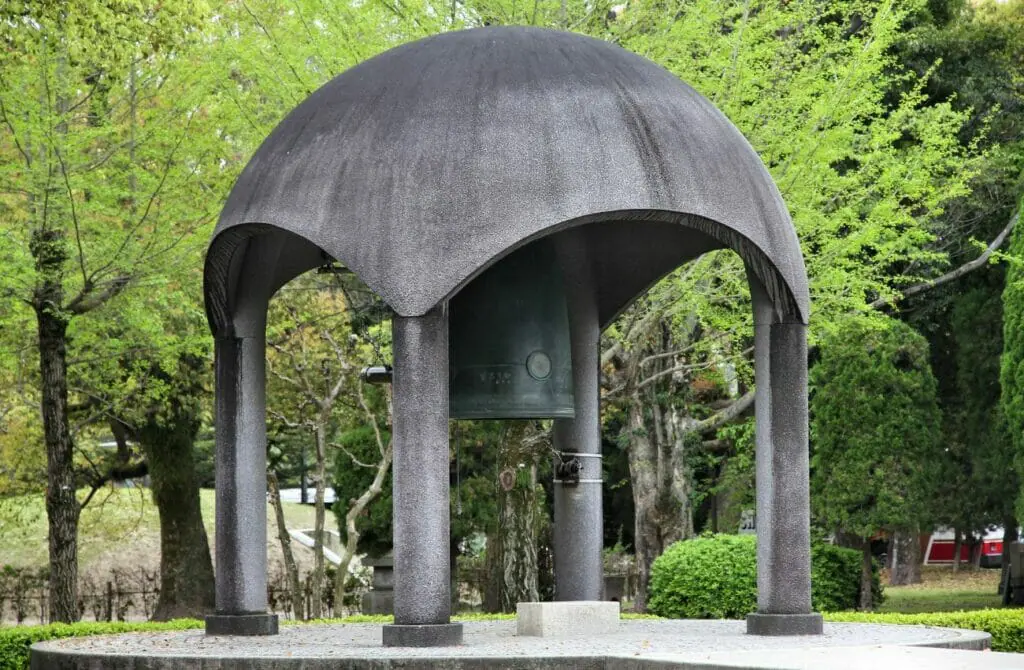 Attractions in Gay Hiroshima, Japan
Ah, the beauty and gravitas that is Hiroshima, Japan. This pivotal city has a rich and sometimes dark history reflected in its many sights and experiences. From exploring the World Heritage sites of Hiroshima Peace Memorial Park and Itsukushima Shrine to indulging in local food delicacies and shopping in bustling markets, there's plenty to keep you busy here.
Whether you're traveling solo or with friends, Hiroshima will leave you with a sense of awe and inspiration. And let's remember the shopping scene, which offers everything from high-end fashion to quirky souvenirs.
From the trendy downtown district to the more traditional areas, Hiroshima's gay visitors will be welcomed with open arms and hospitality, which Japan is renowned for. And let's remember the shopping scene, which offers everything from high-end fashion to quirky souvenirs. Get ready to immerse yourself in the best of Hiroshima!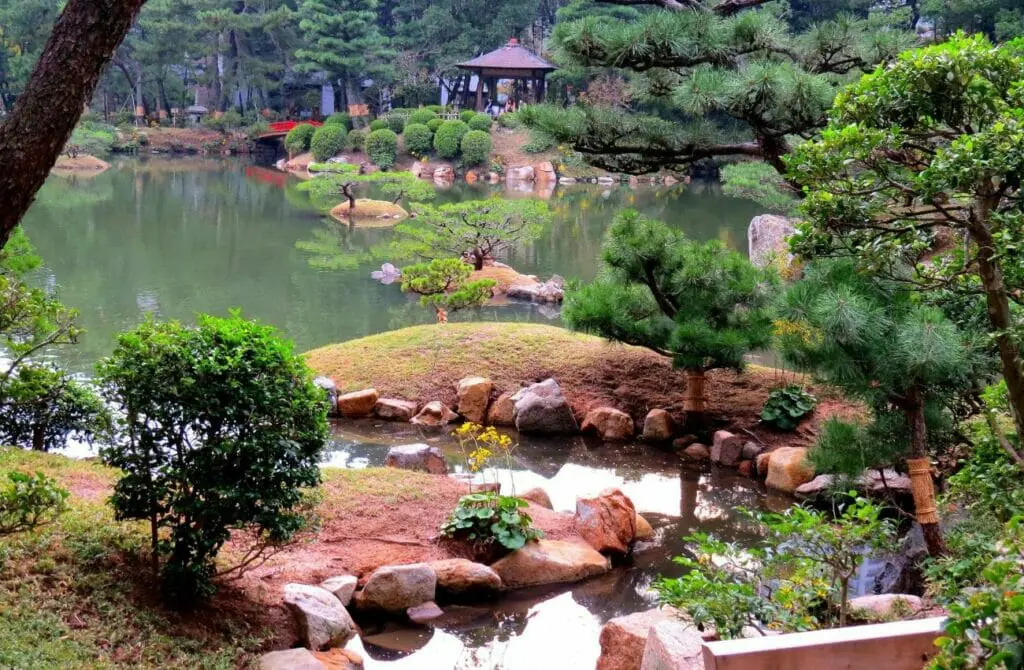 This spot is just so romantic! Orizuru Tower in Hiroshima is a dazzling feat of architecture and design, boasting some of the most breathtaking panoramic views in the city. Standing tall and proud since its opening in 2016, the tower's observation deck offers uninterrupted views of Hiroshima and its surroundings.
What makes Orizuru Tower even more remarkable is its evening view, where you can watch the sunset over the city and the lights of Hiroshima flicker on, creating a romantic and unforgettable atmosphere.
But Orizuru Tower isn't just about the view; it also features a charming cafe, souvenir shop, and interactive multimedia zone. As if the tower was beautiful enough, its name, "Orizuru," means "paper crane," the symbol of hope and peace in Japanese culture.
Hiroshima Castle is a must-visit attraction that takes you on a journey through time. Although the original castle was destroyed by the atomic bomb, the faithful restoration of the castle in 1958 will take you back to 1589 when it was first built. Surrounded by a beautiful moat and breathtaking grounds, this five-story castle is a feast for the eyes.
This castle is amazing to behold when the cherry blossom trees bloom in spring. Inside the castle, visitors can explore a fascinating museum filled with intriguing artifacts and exhibits. Climb to the top of the keep to enjoy stunning views of Hiroshima. Hiroshima Castle is a true gem that you will want to take advantage of on your visit to Japan.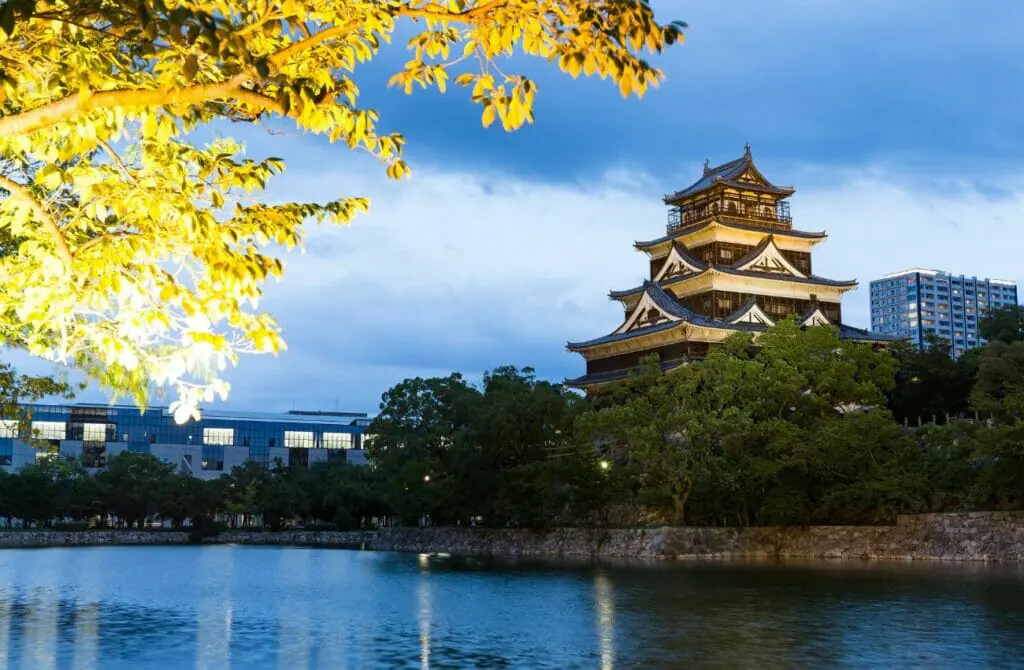 The Hiroshima Museum of Art, founded in 1978, is a treasure trove of paintings and artworks from both European and Japanese artists. It takes visitors on an engaging journey through art history, with Romanticism, Post-Impressionism, and Fauvism all represented.
From renowned names such as Vincent Van Gogh, Claude Monet, and Pablo Picasso to traditional Japanese paintings, the museum showcases an extensive collection that will leave art enthusiasts astounded.
The museum is situated in the heart of Hiroshima Central Park. It is a must-visit for anyone with an interest in art. In addition to its permanent collection, the museum frequently hosts temporary exhibitions. The museum is also home to an incredible array of ceramic art and pottery, a significant art form in Japan.
Located between the Ota and Motoyasu Rivers, Peace Memorial Park is an expansive green space that serves as a solemn reminder of the atomic bombing of Hiroshima in 1945. Once a bustling center of the city, it now houses many memorials and monuments dedicated to the victims of the devastating attack.
Among the main attractions are the Atomic Bomb Dome, the Children's Peace Monument, and the Hiroshima Peace Memorial Museum.
While the park serves as a memorial to the victims, it also stands as a symbol of peace and advocates for the abolition of nuclear weapons. Interestingly, the park was initially developed as a project to construct a leisure facility for residents. Today, it stands as a poignant reminder of the horrors of war and the need for peace.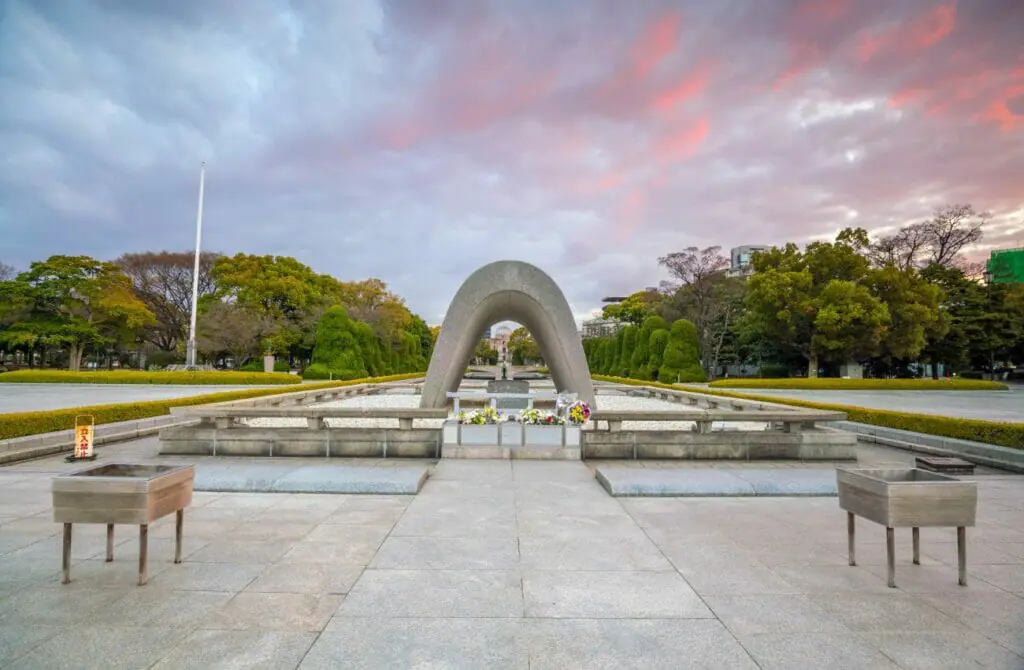 Hiroshima Custom Full-Day Tour
Can we please explore Hiroshima like a VIP? Of course, darling! Look no further than this totally customized private tour that puts you in the driver's seat! This eight-hour extravaganza lets you call the shots and create an itinerary based entirely on your interests and preferences.
With a pro-English-speaking tour guide by your side, you'll enjoy personalized attention and insider knowledge that will take your Hiroshima adventure to the next level. Plus, we'll handle all the details, from reservations to bookings and even hotel pickup and drop-off. So sit back, relax, and get ready to explore Hiroshima your way – the only limit is your imagination!
Get ready to shrink yourself down to size and step into the magical world of Shukkei-en Garden, a hidden gem in Hiroshima. With its name meaning 'shrunken scenery garden,' this charming little oasis packs a punch with its diverse landscapes of mountains, forests, and valleys – all in miniature form.
Dating back to the early 1600s when it was commissioned by the daimyo of Hiroshima, the garden is a peaceful and pretty place to escape the hustle and bustle of the city.
Take a leisurely stroll around the beautifully laid out grounds and then stop by one of the traditional tea houses that offer not just a feast for the eyes but also a treat for your taste buds with delicious herbal brews and aromatic teas.
Shukkei-en Garden was originally built as a villa for Asano Nagaakira, but later it was turned into a garden for the enjoyment of the public. So get out there and enjoy it already!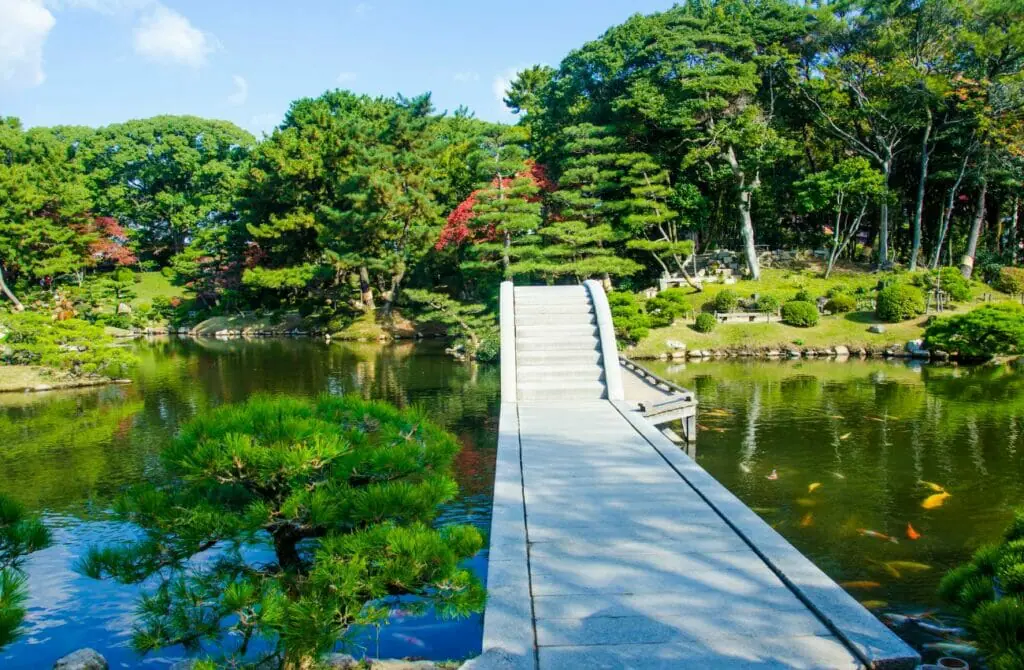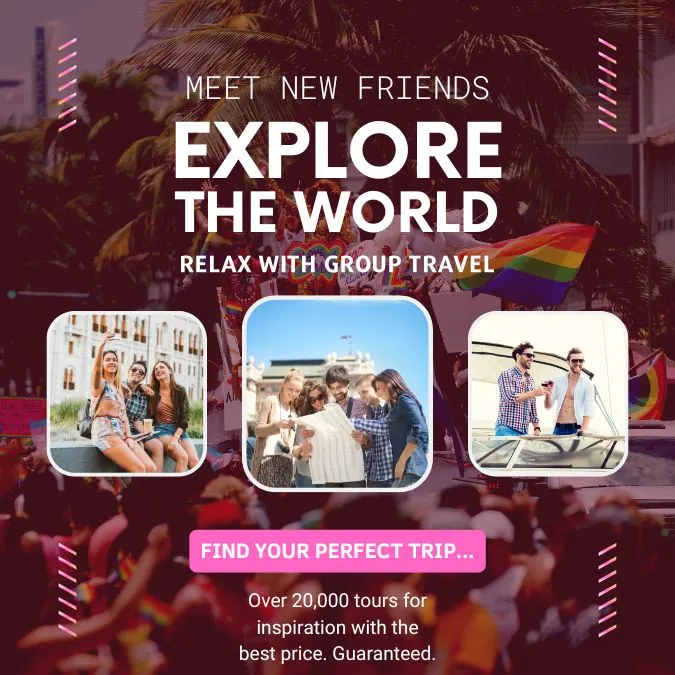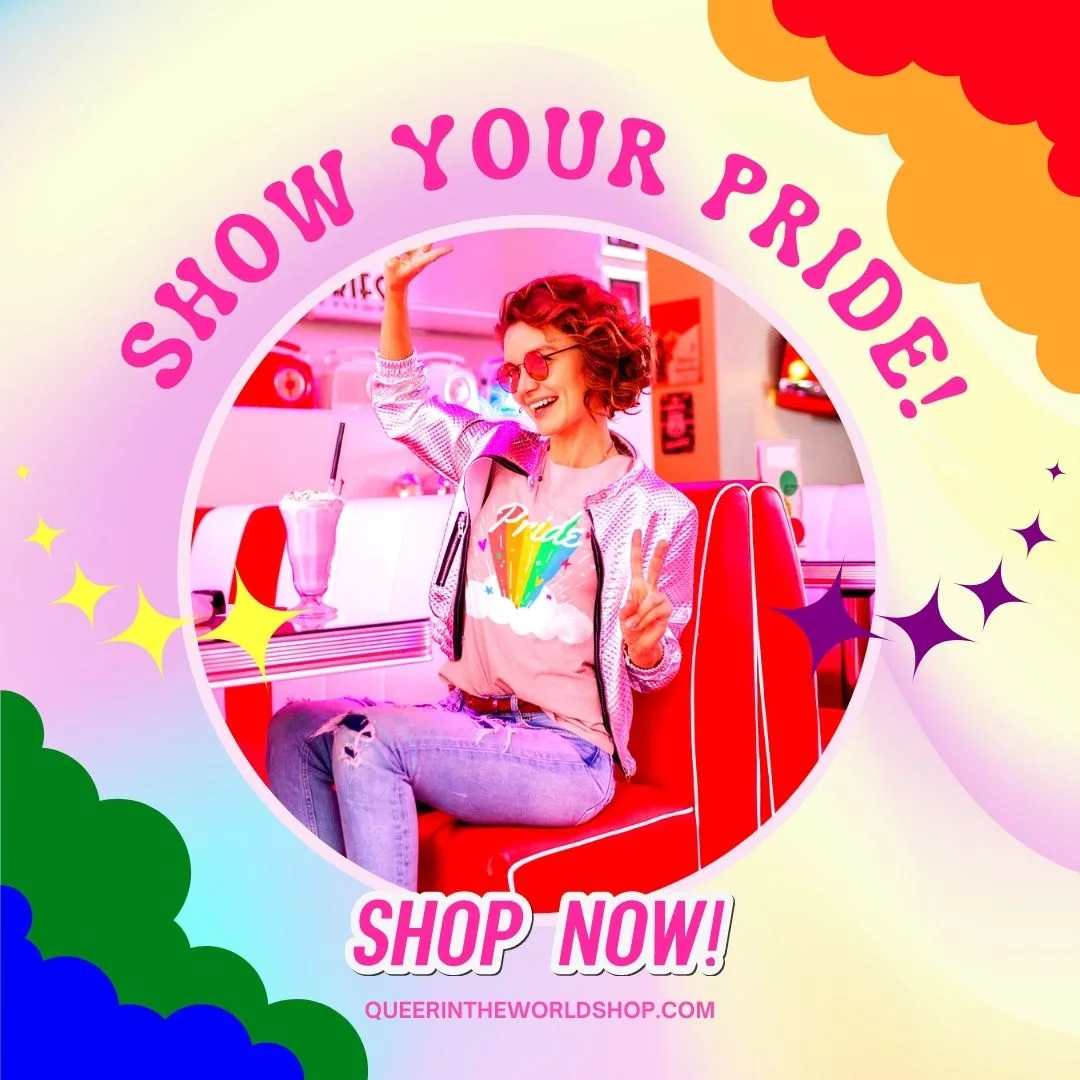 Gay and Gay-Friendly Hotels in Hiroshima, Japan
Hiroshima doesn't have many gay-specific hotels as other major cities, but the welcoming and hospitable culture of Japan extends to the gay community. In Hiroshima, you will find several hotels that are not exclusively gay but still offer a welcoming and accepting environment. With a mix of traditional Japanese and modern Western-style accommodations, there are options for every budget and taste.
There is something for everyone, from capsule hotels with saunas to luxurious five-star hotels with stunning city views. Hiroshima is known for its warm hospitality, and you can expect nothing less when staying at any of the gay-friendly hotels in the city. So, whether you're traveling solo or with a partner, Hiroshima's hospitality culture will make you feel right at home.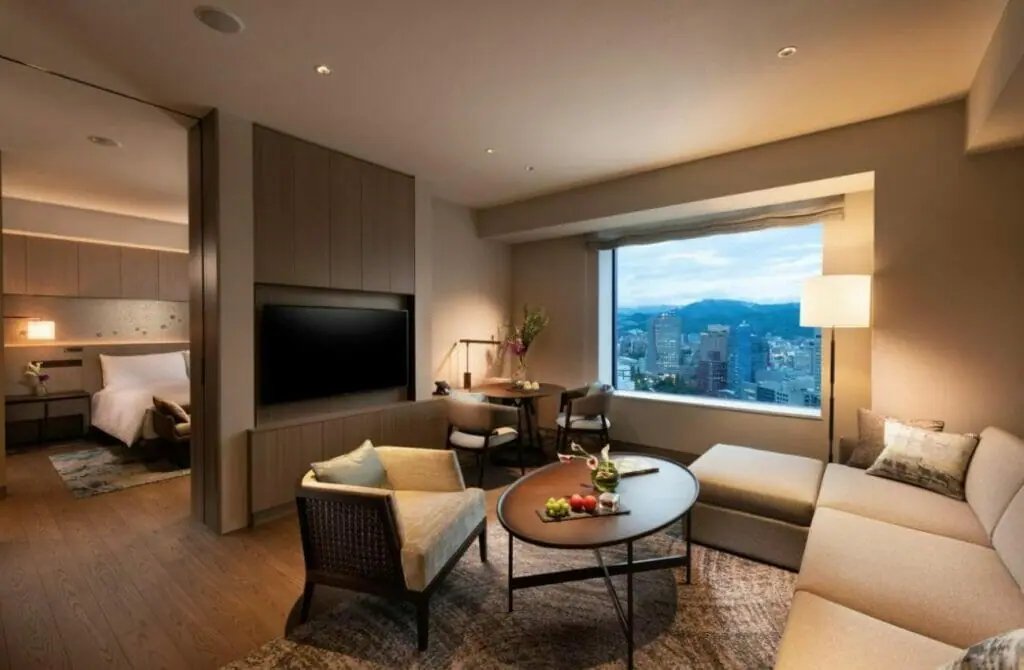 Being gay-friendly accommodation means that the establishment is welcoming and inclusive to guests who identify as LGBTQ+. This can include but is not limited to, having policies and practices in place that demonstrate a commitment to creating a safe and inclusive environment for LGBTQ+ guests, such as non-discrimination policies, and providing support and resources for LGBTQ+ travelers.
Some gay-friendly accommodations may also provide amenities specifically catering to the LGBTQ+ community, such as rainbow flags or literature about local LGBTQ+ events or resources. Furthermore, gay-friendly accommodations may be located in an area that is known for being LGBTQ+ friendly.
While Hiroshima does not have any specifically gay hotels or resorts, these are the most fabulous and pro-actively gay-friendly hotels in Hiroshima. Needless to say, there are also hundreds more hotel and hostel options in Hiroshima if none of these suit your desired budget, facilities or area – but these are the best hotels according to other gay travelers and us.
Whatever your needs are, Hiroshima has you covered.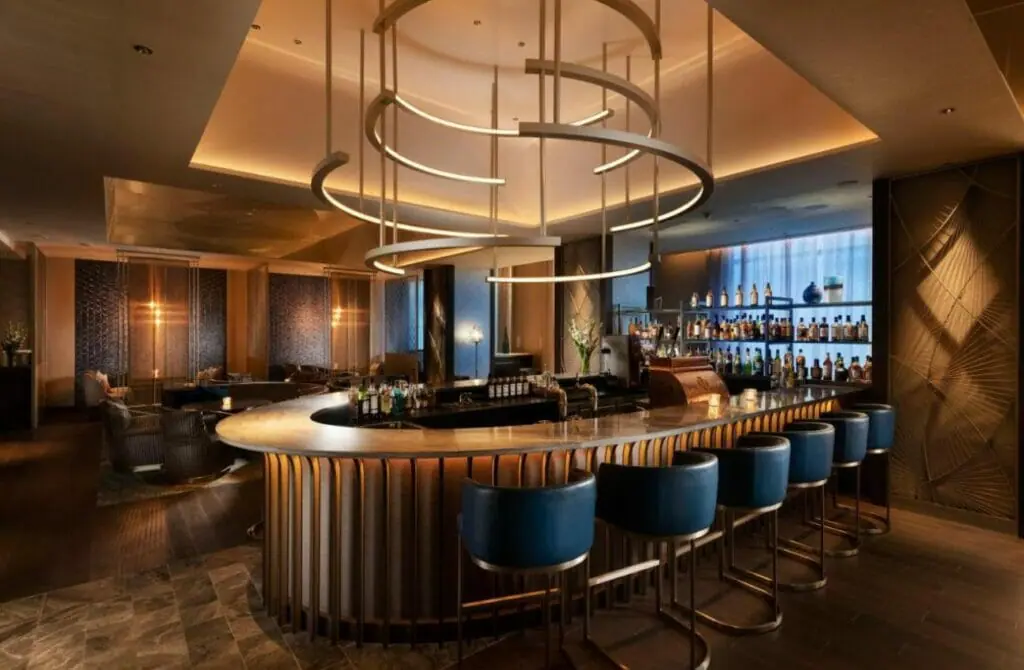 Indulge in a luxurious stay at the Hilton Hiroshima, where sophistication and comfort converge in one elegant package. Guests can unwind at the coffee shop/cafe, bar, or 24-hour gym. The sauna offers a perfect spot for relaxation and rejuvenation. Savor delicious cuisine at the two onsite restaurants, or take a dip in the indoor pool.
Enjoy a delightful buffet breakfast and pamper yourself with toilets fitted with electronic bidets. The sleek, stylish, and modern interiors exude a refined charm that is sure to impress. Sink into the soft, plush, and comfortable bedding as you take in the fantastic views of the city. Allow yourself to be pampered with all the comforts and luxuries you deserve.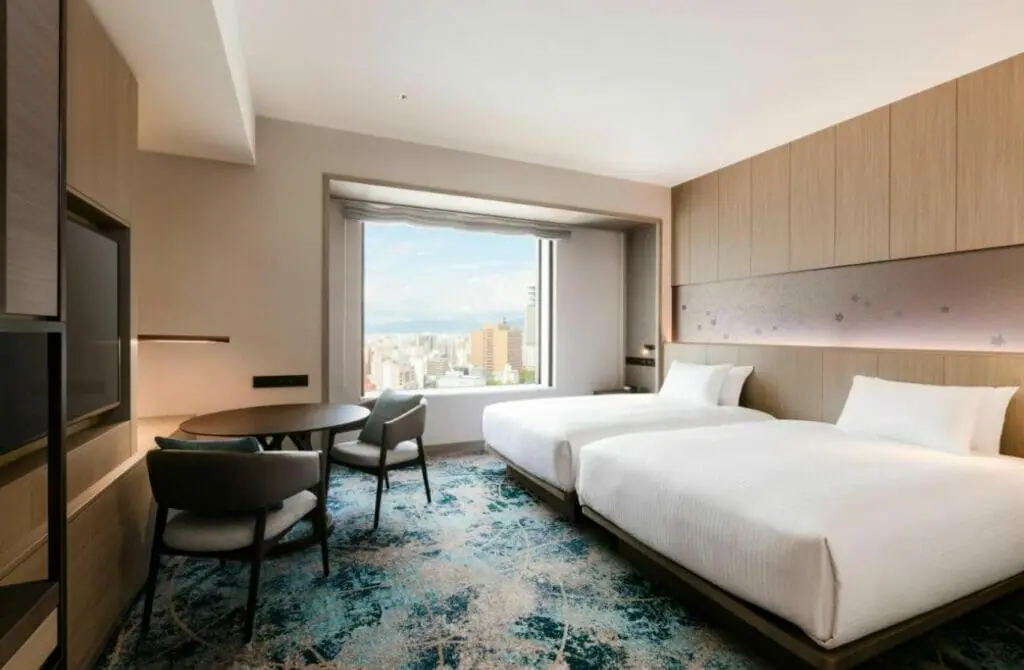 Crowne Plaza ANA Hiroshima ☆☆☆☆
Dive into an incredible experience at Crowne Plaza ANA Hiroshima, where spacious rooms invite you to sink into the plush, soft sheets and unwind. Immerse yourself in the sophisticated decor featuring tasteful open spaces and elegant furnishings.
Browse the on-site shops, or take in the stunning garden views while savoring a cup of coffee at the café. Relish the culinary delights at any of the 5 acclaimed restaurants, serving up an array of delectable dishes.
Pamper yourself with an in-room massage, or take advantage of the free Wi-Fi and convenient dry cleaning/laundry services. Wake up to a refreshing buffet breakfast and refresh in the pristine private bathroom equipped with state-of-the-art cleansing bidets. Crowne Plaza ANA Hiroshima is the epitome of style and refinement.
Candeo Hotels Hiroshima Hatchobori ☆☆☆
Come on down to Candeo Hotels Hiroshima Hatchobori, where you'll have a blast with all the amazing amenities. Soak up the fun in the indoor public bath (no minerals), steam room, and not one but two hot springs! Need to unwind? Get pampered with a massage, or hit up the sauna.
Plus, there's a hot tub and a restaurant where you can chow down on some delicious grub. The multilingual staff is super helpful, and you can start your day off right with a yummy buffet breakfast. The hotel is decked out with stylish modern decor that will make you feel right at home. It's clean, affordable, and close to all the action. Book your stay now!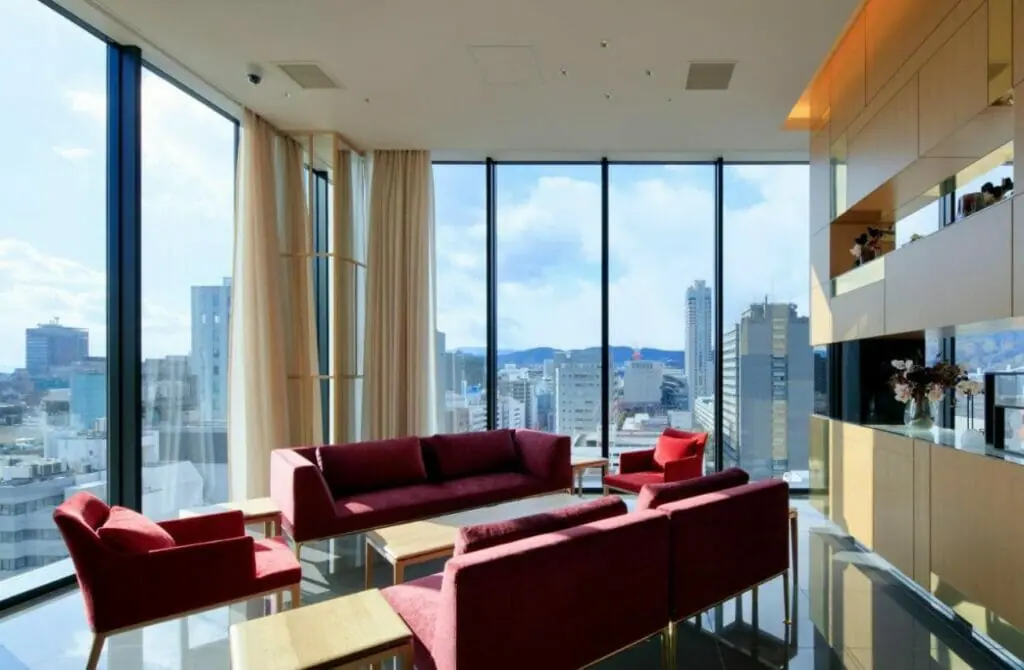 KIRO Hiroshima is the real deal when it comes to modern and chic accommodation. This gem of a hotel is all about stylish decor, cleanliness, and options. It is honestly one of the best hotels in all of Hiroshima, suitable for all manner of traveler tastes! Whether you're feeling Western or Japanese, solo or traveling with a group, KIRO has got you covered.
The hotel is conveniently located near some of Hiroshima's most important landmarks, including the Hiroshima Peace Memorial Museum and Hiroshima National Peace Memorial Hall. Remember to indulge in the hotel's electronic bidets, which are the norm in Japan. Plus, unwind with a drink at the bar or enjoy some fresh laundry facilities. KIRO is the perfect base for any Hiroshima adventure.
Looking for an affordable yet stylish accommodation option in Hiroshima? Look no further than WeBase Hiroshima! Located just a stone's throw away from the iconic Atomic Bomb Dome and Hiroshima Peace Memorial Park, this property offers a range of private rooms and dorms that feel more like a traditional hotel.
The shared lounge and kitchen are perfect for mingling with fellow travelers, and the 24-hour front desk is always there to help with any queries or concerns. Guests rave about the friendly and courteous staff, as well as the cleanliness and spaciousness of the rooms. Plus, with free WiFi and a prime location, WeBase Hiroshima is an unbeatable choice for the savvy traveler.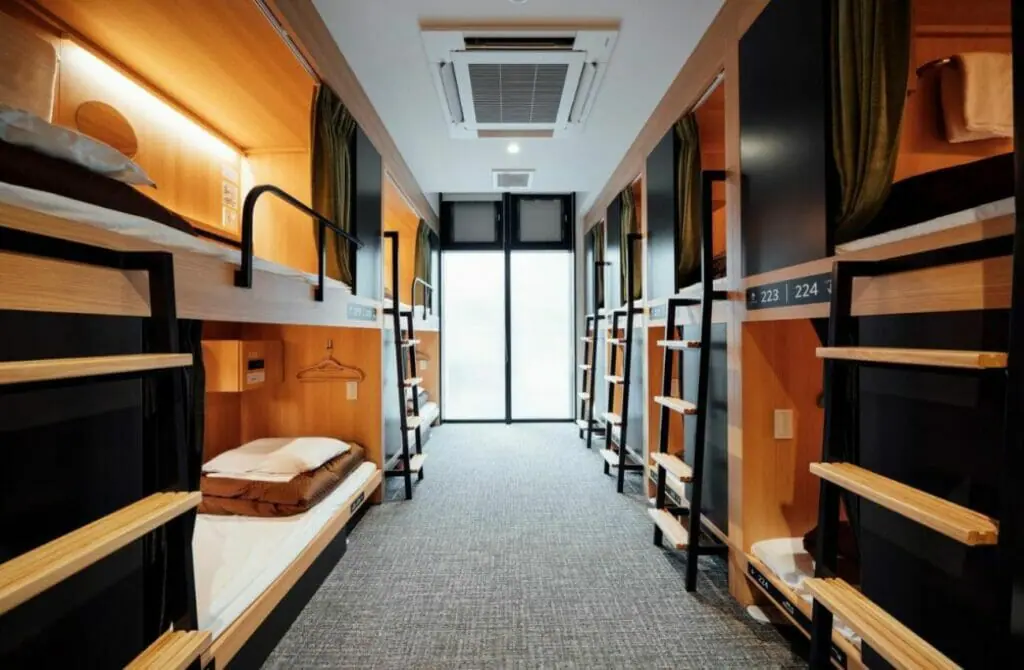 Gay Nightlife in Hiroshima, Japan
Hiroshima may not have the largest gay scene in Japan, but it still offers plenty of opportunities for an unforgettable night out. The gay bar culture in Hiroshima is lively and exciting, with a mix of small, cozy bars and larger, more extravagant venues. For those seeking a more adventurous experience, there's also a vibrant cruising scene in the city.
While the gay nightlife in Hiroshima may not be as bustling as in other Japanese cities, the intimate and welcoming atmosphere more than makes up for it. Whether you're looking to meet new friends or simply dance the night away, Hiroshima has something for everyone. So grab a cocktail, hit the dance floor, and prepare for a night you won't soon forget!
Exploring the gay and gay-friendly nightlife in a new city can be one of the most exciting and rewarding experiences while traveling – and Gay Hiroshima is no exception. Not only will you have the opportunity to meet new people and make friends, but you'll also get a taste of the local culture and learn more about the city's LGBTQ+ community.
Going out and experiencing the queer and queer-friendly nightlife in a new city can also be a great way to break out of your comfort zone and try new things. Whether it's dancing the night away at a gay club or mingling with locals at a gay-friendly bar, you'll have the chance to make memories and create lasting connections.
So, don't be afraid to step out of your comfort zone and explore the gay and gay-friendly nightlife in Hiroshima. You'll be glad you did!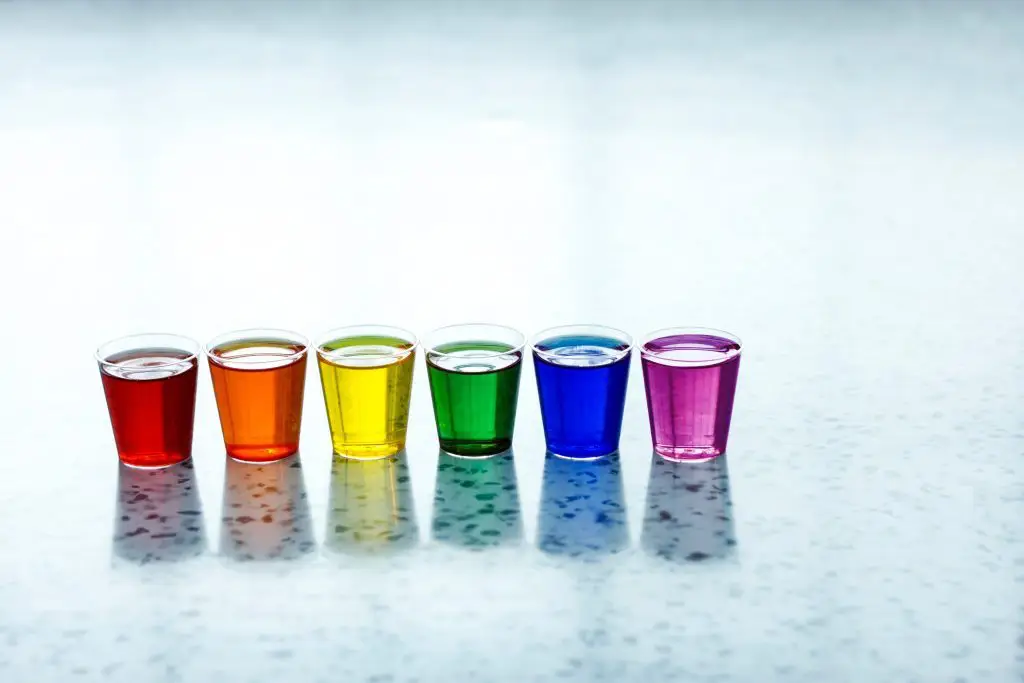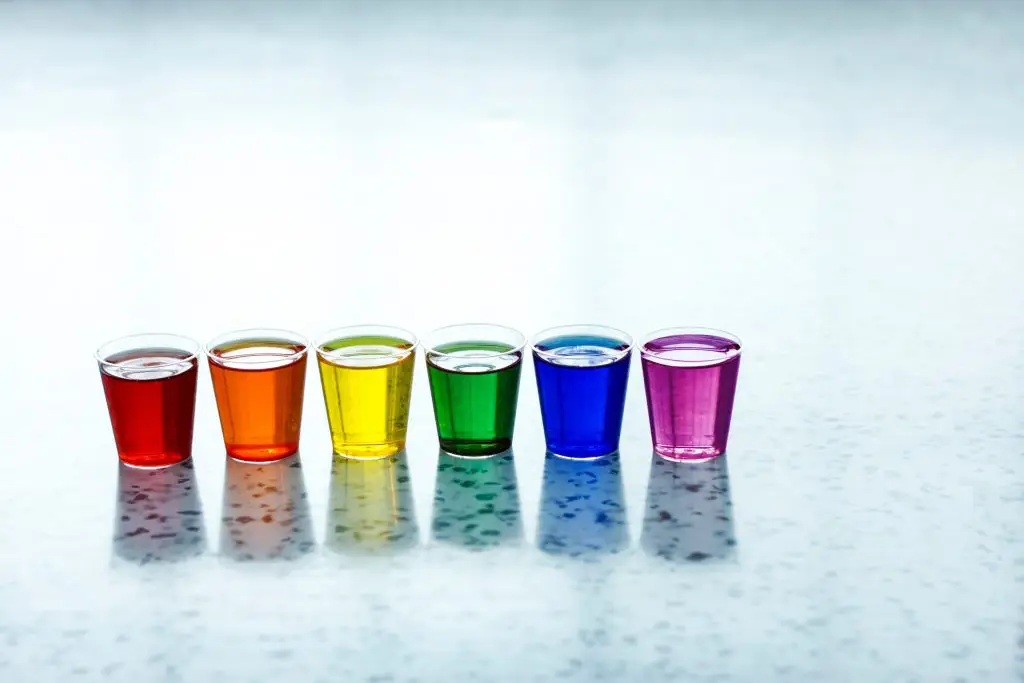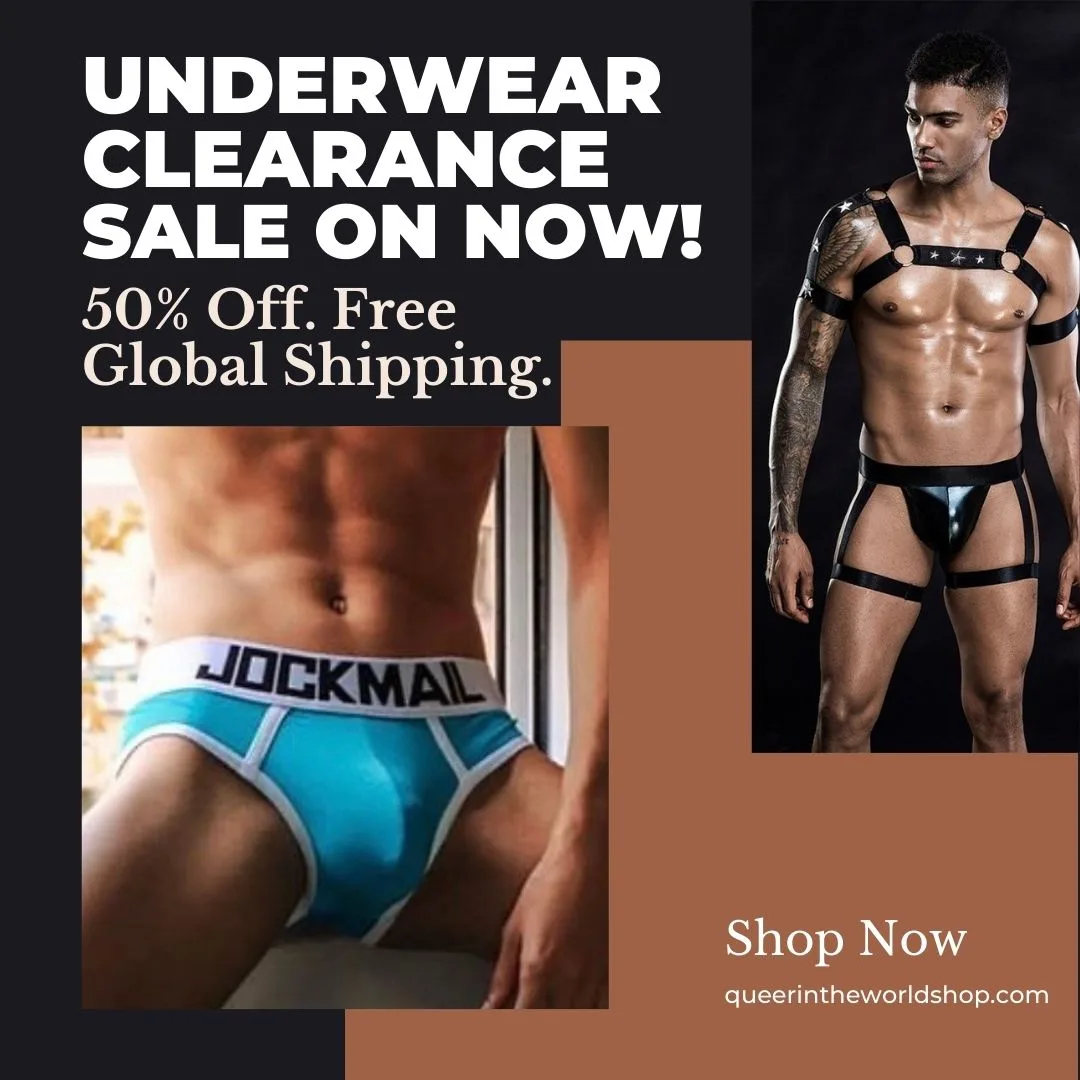 Gay Clubs in Hiroshima
Come to Goli Macho for a fun and welcoming spot to hang out in Hiroshima. Look no further than this popular gay bar that's so hot even TV crews have taken notice! While it can get pretty packed at times, the vibe is always friendly, and the events are truly one-of-a-kind.
Whether you're stopping by for a pre-club gathering or just looking for a lively night out, this bar is the perfect spot to connect with people from all walks of life. Plus, with a mix of women and gay customers, you'll always find a diverse and inclusive crowd. So come on down and enjoy the party!
Experience Hiroshima's largest gay bar, adorned with chic and sleek decor that exudes style and sophistication. The atmosphere inside is electrifying, illuminated by a glowing emerald hue that sets the mood for an unforgettable night. Boasting a team of more than seven charming bartenders, this bar is the perfect spot to mix and mingle with Hiroshima's most fun and friendly patrons.
Savor a vast array of drinks from the large selection available, expertly crafted to satisfy even the most discerning of tastes. This trendy spot is a must-visit for any gay traveler looking to indulge in an evening of unbridled excitement and endless possibilities.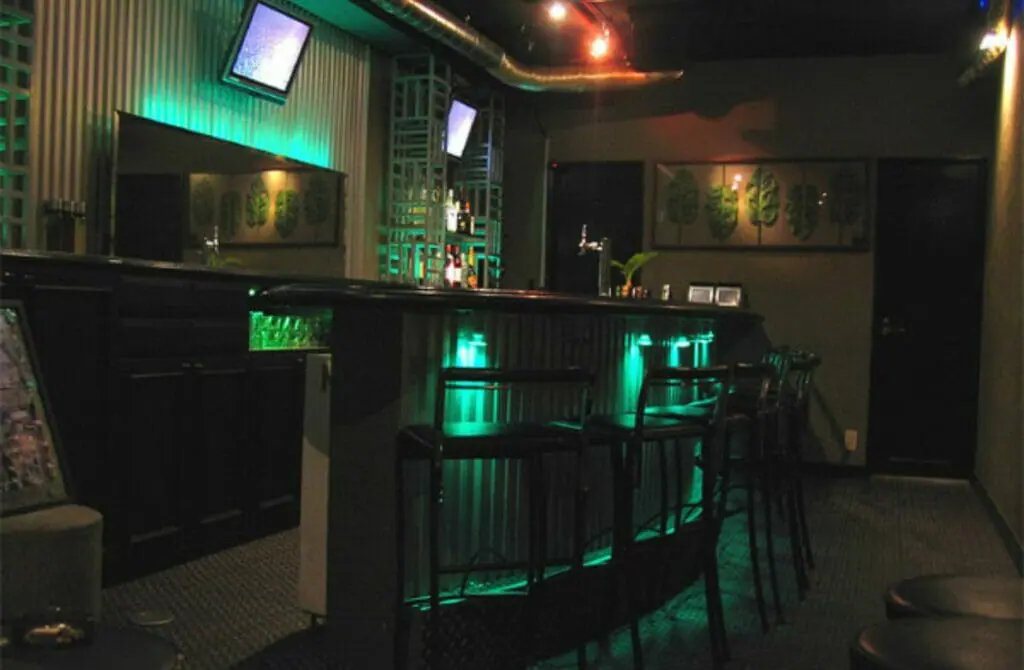 Nagomi is a sweet little lesbian-owned joint. Hidden away on the second floor, it's so small it couldn't hold more than 20 people max! Prices are reasonable, and the music is set to a low volume, making you feel like you're part of an exclusive club. It's like entering a secret world where everyone knows each other. Sorry guys, Saturday nights are only for girls who like girls!
There's room for about eight people at the bar and a small table in the back, but if everyone stands, it might get a bit cramped. The owners are friendly lesbians but be warned, they only speak Japanese! So bring your Google Translate if you're feeling chatty!
Men-Kui Club Cincin
(Temporarily or permanently closed. If you know something, please suggest an edit.)
Step into a swanky bar adorned with Italian antiques! Welcome to Cin Cin in Hiroshima. They offer a delectable menu, which changes frequently but don't be surprised if you see "penne" on your plate. This is a gay men-only bar, with a lively atmosphere and attractive patrons.
The interior is sleek and spotless, the perfect setting for a wild night out with friends. The owner is super fun and always up for a chat. If you're looking for a vibrant and inviting spot in Hiroshima, Cin Cin is the place to be.
Step 1 may not be a gay club, but it's definitely LGBTQ+ friendly and a wild ride to remember. Walking into Step 1 is like stepping inside a rainbow disco ball – Latin music blasting, drinks flowing, live shows popping, and gorgeous staff shaking their booties.
It's a vibrant, campy party that feels like it's straight out of our wildest dreams. As the name suggests, Step 1 attracts lots of visitors from all over the world, making it the perfect spot to mingle, make some new buddies, and swap travel stories. So, come ready to party, and leave your inhibitions at the door!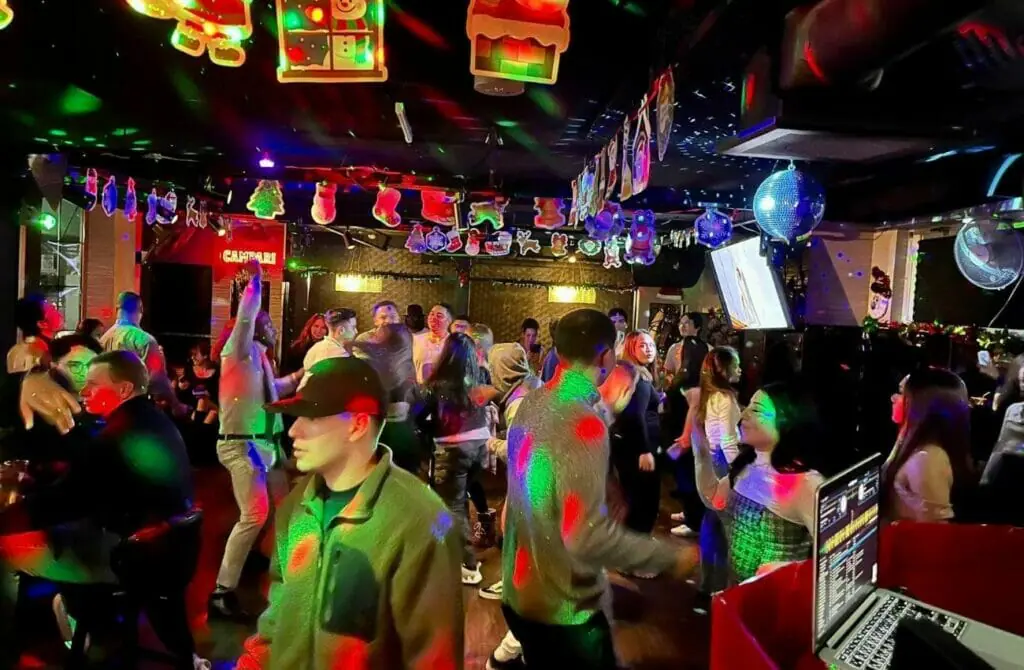 Mac Bar is a music lover's paradise and a must-visit gay bar for any looking for a good time. As soon as you enter the bar, you're surrounded by a shrine to some of the greatest music icons of all time. The walls are adorned with CDs and pop-culture references that'll have you feeling like you're in a music museum.
The DJs are masters of their craft, spinning everything from Lady Gaga to Dolly Parton. No request is too silly or obscure for these music gurus. You'll feel like you've stepped into a gay man's ultimate Spotify playlist, all while sipping on delicious drinks. Come for the music, and stay for the cocktails at Mac Bar!
Cruising and Gay Saunas in Hiroshima, Japan
Exploring the gay and gay-friendly nightlife in a new city can be one of the most exciting and rewarding experiences while traveling – and Gay Hiroshima is no exception. Not only will you have the opportunity to meet new people and make friends, but you'll also get a taste of the local culture and learn more about the city's LGBTQ+ community.
Going out and experiencing the queer and queer-friendly nightlife in a new city can also be a great way to break out of your comfort zone and try new things. Whether it's dancing the night away at a gay club or mingling with locals at a gay-friendly bar, you'll have the chance to make memories and create lasting connections.
So, don't be afraid to step out of your comfort zone and explore the gay and gay-friendly nightlife in Hiroshima. You'll be glad you did!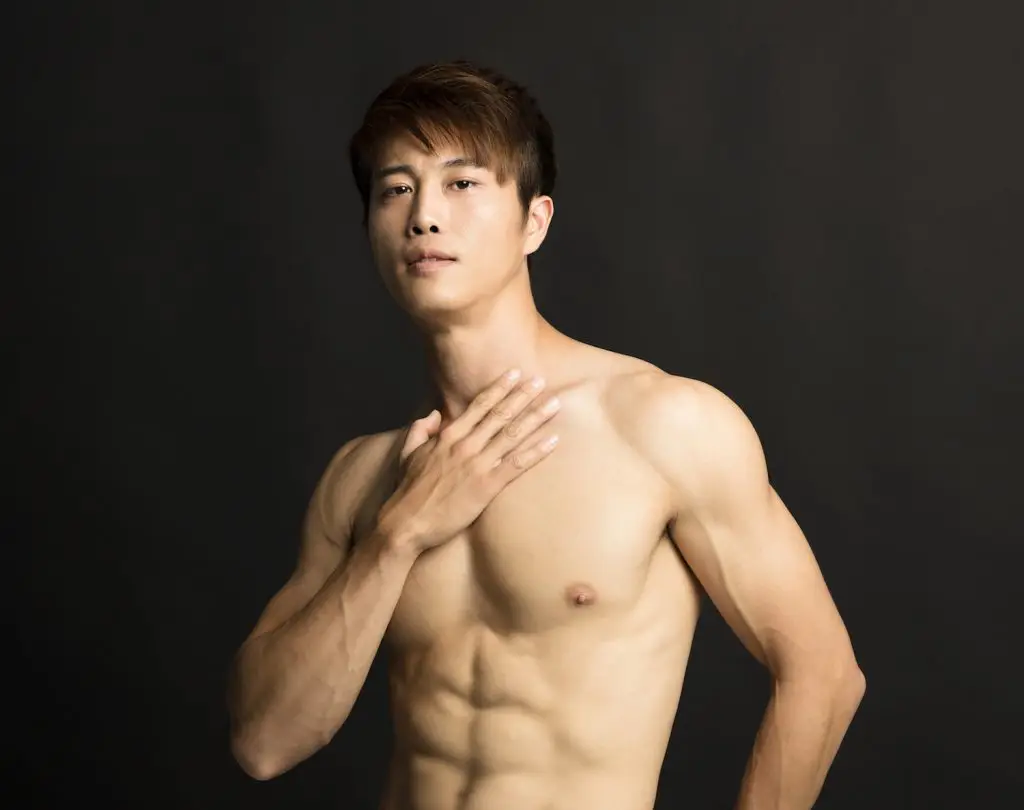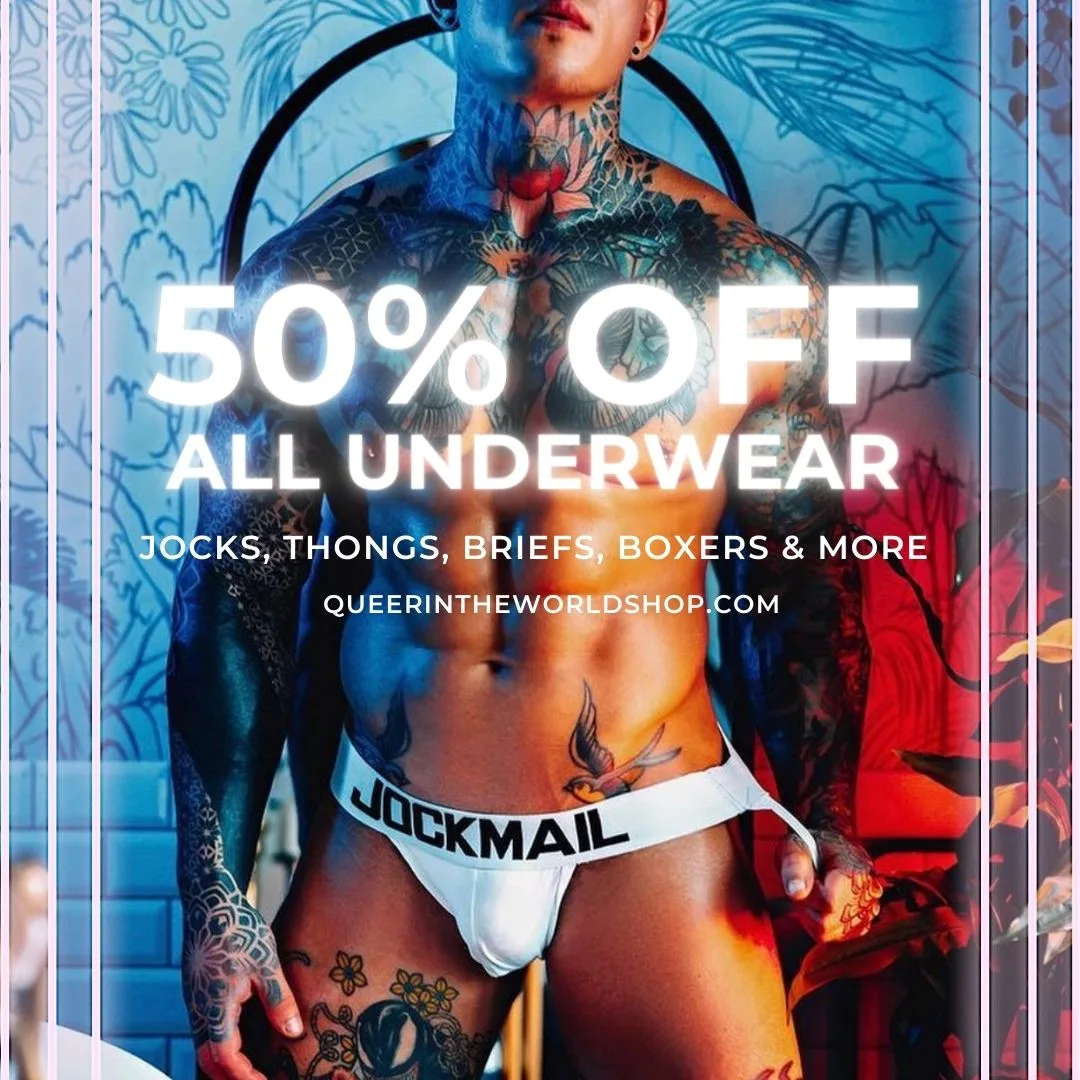 There isn't really a gay sauna in Hiroshima, but there is a gay capsule hotel with a sauna! While not exclusively gay, Grand Sauna attracts a mix of straight and gay patrons, and the sauna is the highlight of the hotel. With steam rooms and public baths, you'll need to strip down to your birthday suit to truly enjoy it.
The staff is helpful, despite the language barrier, and you'll be given PJs and lockers to store your belongings. The hotel also offers breakfast and dinner at reasonable prices. So why not indulge in some relaxation and embrace your inner Dracula by nesting in one of the cozy pods at night? Just be prepared for some curious looks from the locals if you're wearing anything more than a smile!
Gay Map Of Hiroshima
Finding it hard to envisage where everything is in Hiroshima? Hopefully, this queer-centric map helps where we have marked all the bars, clubs, parties, hotels, saunas, massages and more will help you stay in the spot best suited to you!