Nestled along the shores of Lake Geneva, Switzerland, is a prosperous city with a thriving queer scene and an incredible community that makes visiting Lausanne, a real treat for gay tourists.
Of course, you can expect that this university town will stun you with its picturesque architecture and a history dating back well over one thousand years. But it is the people that you'll meet in the bustling nightlife of the clustered gay scene in Avenue de Tivoli and unexpected encounters that will have the most significant impact on gay tourists.
The city is well-known not just for its welcoming environment for all but as a cultural center for arts, culture and music and an international center for sports, including the International Olympic Committee. So you can expect to see grand structures dedicated to these pursuits, like the Olympic Museum, trips to Lake Geneva, tours through the Medieval streets, and so much more.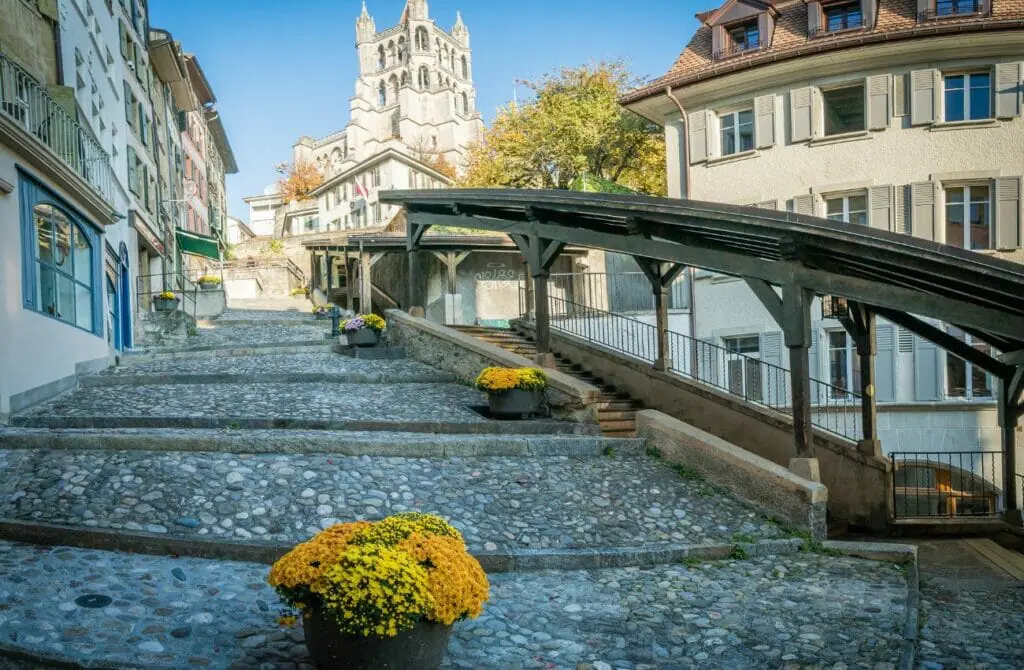 What makes this city just a joy to visit is its world-class metro system despite having a small population of 140,000, and there is so much to be experienced, even your taste buds will be delighted by the local wine-growing industry and other great products to come out of Lausanne.
All in all, if you take a trip to Lausanne, you will be delighted by the unique experiences and sights you'll see, the people are friendly and the rich history just as lovely, so make plans to visit when you stop in Switzerland on your gay tour.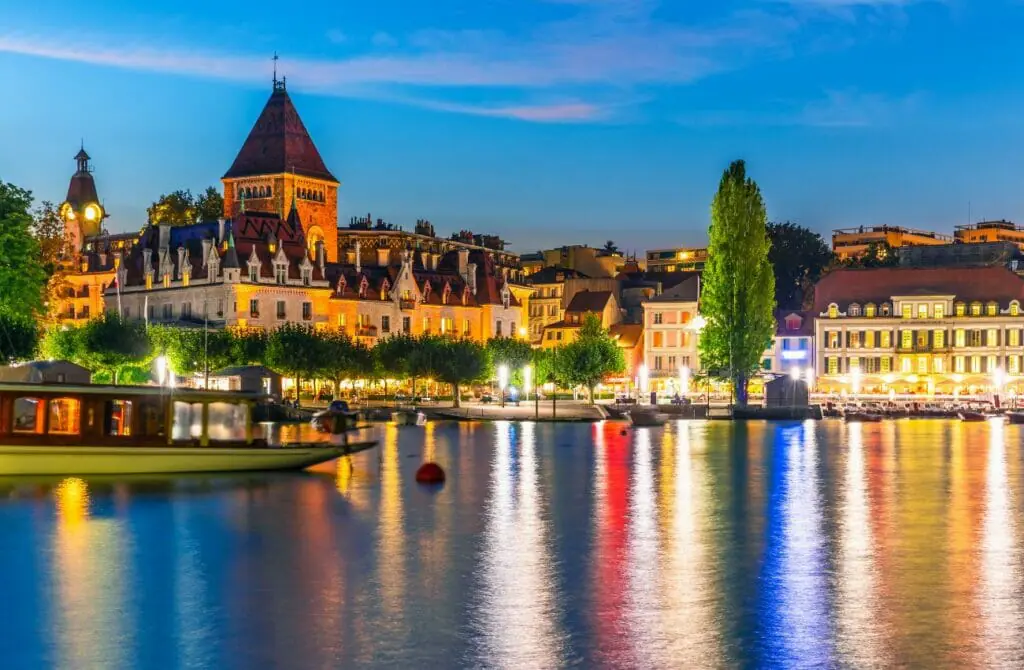 Attractions in Gay Lausanne, Switzerland
Lauzanne doesn't just have a vibrant LBGTQ+ community that attracts thousands of tourists to their city each year. They also have an abundance of other attractions that make visiting the city a real treat for all tourists, regardless of who they may be.
As a new visitor to Gay Lauzanne, there are plenty of things to see and do, regardless of your sexual orientation. One of the best ways to experience any new city is to visit some of its most iconic landmarks and attractions, including visiting historical monuments, museums, and art galleries.
We also love gazing at architecture up close, exploring parks and gardens, sampling the local cuisine, visiting local markets, and attending cultural events such as festivals, concerts and shows.
Even as the out-and-proud queer we are, we still love to just explore the city and its culture in the same way as everyone else. Doing so allows us the opportunity to learn more about the city and its people and gain a deeper understanding of the local culture. As such, these are our favorite must-see attractions in Lauzanne.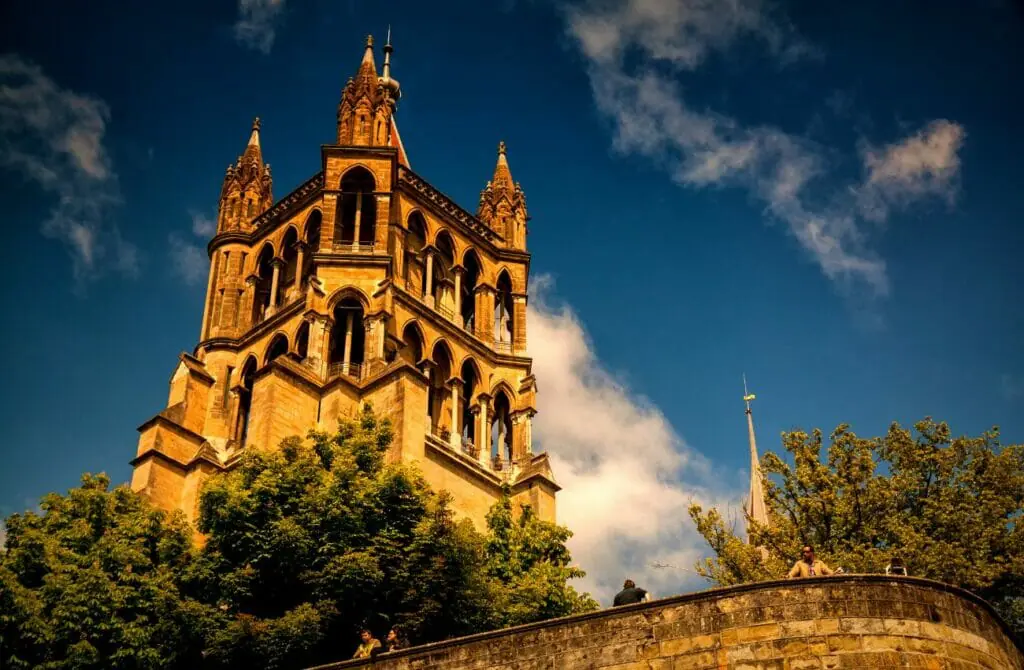 Lausanne Cathedral
Opened in 1235, the beautifully Gothic Lausanne Cathedral is a towering beauty in the city skyline. You can visit this iconic attraction in the city for just a small entry fee to take full advantage of the inside and outside secular splendor. Whether you want to come for a Sunday church service or just take a photo in the archway to the inner sanctum, over 400,000 people visit it each year, making it extraordinary.
Swiss Alps and Glacier 3000 Sightseeing Tour from Lausanne
Lausanne is located in a unique geological vantage point that borders Lake Geneva and is a convenient place to access the Swiss Alps. All those that love a little bit of nature should take time to see both, and you can get this with an easy day trip to Riviera Col du Pillon & the Glacier 3000.
Starting in Lausanne, you head to the Swiss Alps, where you'll take a cable car to Glacier 3000 to see some of the best views and attractions, including a Peak Walk. This tour also includes a wander in Montreux, a quaint alpine town bordering Lake Geneva.
Explanada de Montbenon
Lausanne borders the stunning Lake Geneva, so you should check out Montbenon Esplanade for the best views. You can walk down the esplanade that stretches over half a kilometer, taking in the range of environments as you stretch your legs.
See the statue of Guillaume Tell, a famous Helvetian hero who was an expert climber and marksman who assassinated a tyrannical Swiss king. And wonder through flower-bedded banks, romantic fountains, regal buildings and palaces. It's a slice of what makes Lausanne and Switzerland so spectacular.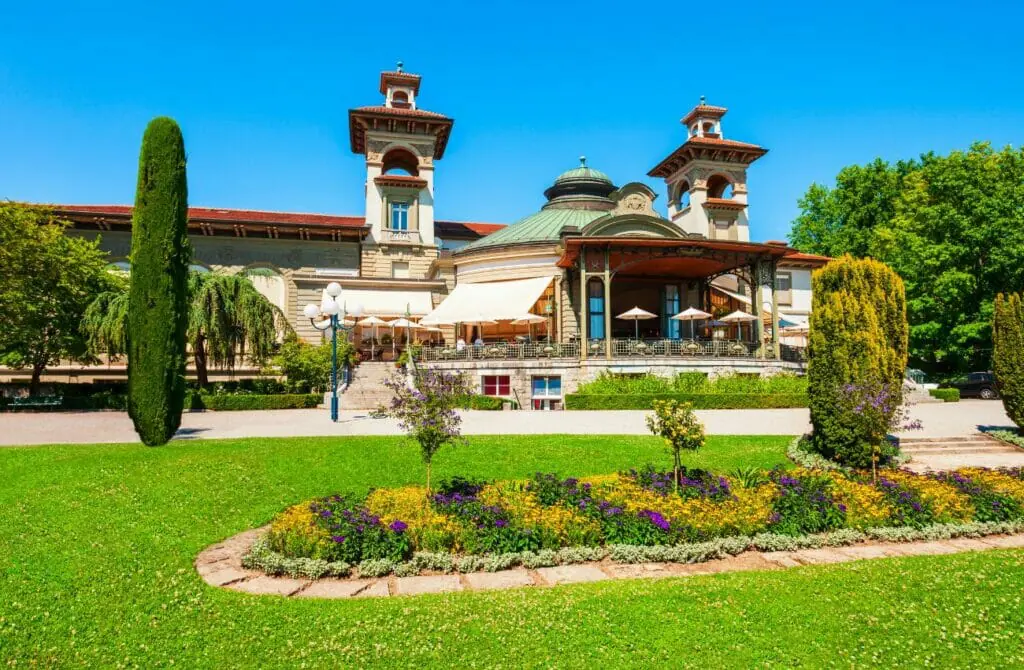 The Olympic Museum Entrance Ticket in Lausanne
Considering Lauanne is well-known for its advocacy for the celebration of sports and the Olympics, you should stop by the Olympic Museum to see the impressive history and culture of the modern Olympic Games.
Celebrate countries coming together to compete in international sports for over one hundred years and see how sports can promote friendly rivalry. It's great for both history buffs and sports fanatics visiting the city.
Palais de Rumine
One of the most magnificent buildings in Lausanne is a 19th-century complex designed in the Florentine Renaissance style. Built to house scientific and artistic collections for education, it continues to flourish in these founding ideals today.
You can find the Cantonal and University Library of Lausanne and several museums, including the Cantonal Museum of Fine Arts, Cantonal Museum of Archeology and History, Cantonal Museum of Money, Cantonal Museum of Geology, and Cantonal Museum of Zoology. If you want a complete museum experience in Lausanne, come here.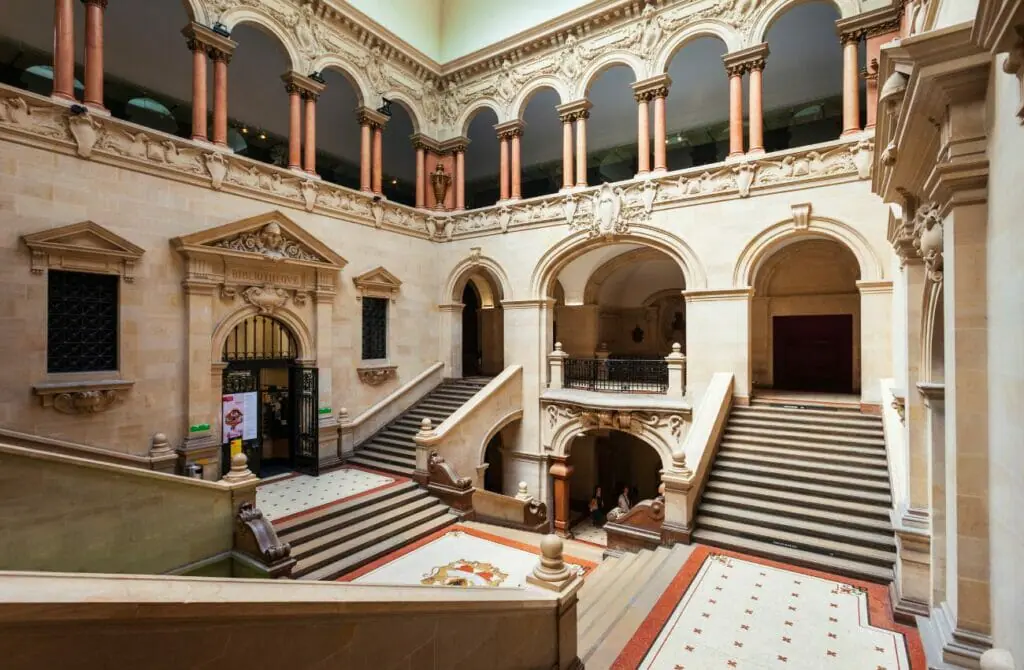 AQUATIS Aquarium-Vivarium
AQUATIS Aquarium-Vivarium is a modern aquarium that showcases the ecosystems of five continents while conserving rare species. It is a unique attraction that offers a remarkable journey to visitors, inviting them to explore the freshwater ecosystems of Europe, Africa, Asia, Oceania, and South America.
A highlight of the collections includes the unlikely addition of the komodo dragon as part of their conservation efforts.
Hermitage Foundation
Located in a beautiful 19th-century house surrounded by a vast park of ancient trees and great views of the city is the Hermitage Foundation art museum. Here you can experience world-renowned exhibitions from international artists and displays of their personal collections during off-season months.
Sauvabelin Tower
The Tour de Sauvabelin is a 35-meter-high wooden tower in Lausanne, Switzerland. Built in 2003 by Julius Natterer, it provides panoramic views of the city, Lake Léman, and surrounding countryside and mountains. The tower has a spiral staircase with 302 steps leading to a viewing platform. It's open from 8 am and usually not too busy in the afternoons.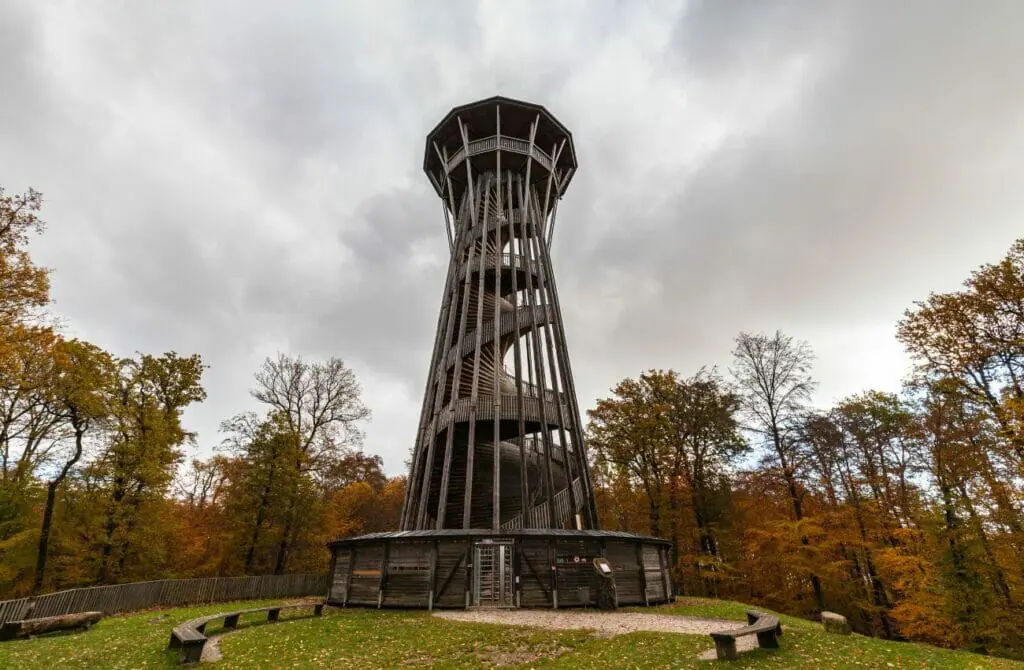 Medieval Lausanne: A Self-Guided Audio Tour
Considering the rich history of Lausanne and the region, you should take time to explore the history of the Old Town district. Explore the streets with a self-guided audio tour as you learn about the Medieval knights that once walked the road, and get a taste of ages much older, dating as far back as the Iron Age.
This tour was written by a prominent academic in the region, so you know what you're getting is entertaining and informative. You start at the Fountain of Justice, then pass by significant sights, such as Place de la Palud, the Lausanne Cathedral, and the Place St. François, providing an immersive experience of Lausanne's stories and cultures.
Located a short boat ride from Lausanne in Lake Geneva, Chillon Castle is an iconic island castle that is one of the most visited Swiss landmarks. Known for its incredible unique position surrounded by beautiful views, it also preserves Medieval Switzerland with underground vaults, grand halls and carefully manicured exhibits on castle life.
You'll be happy to learn they have guided tours, audio guides, and an interactive journey back in time to the days of the Savoy dukes as part of this. Moreover, you can even hire the castle for private events; imagine going on a date with the whole fortress to enjoy the breathtaking views of the lake and Swiss Alps.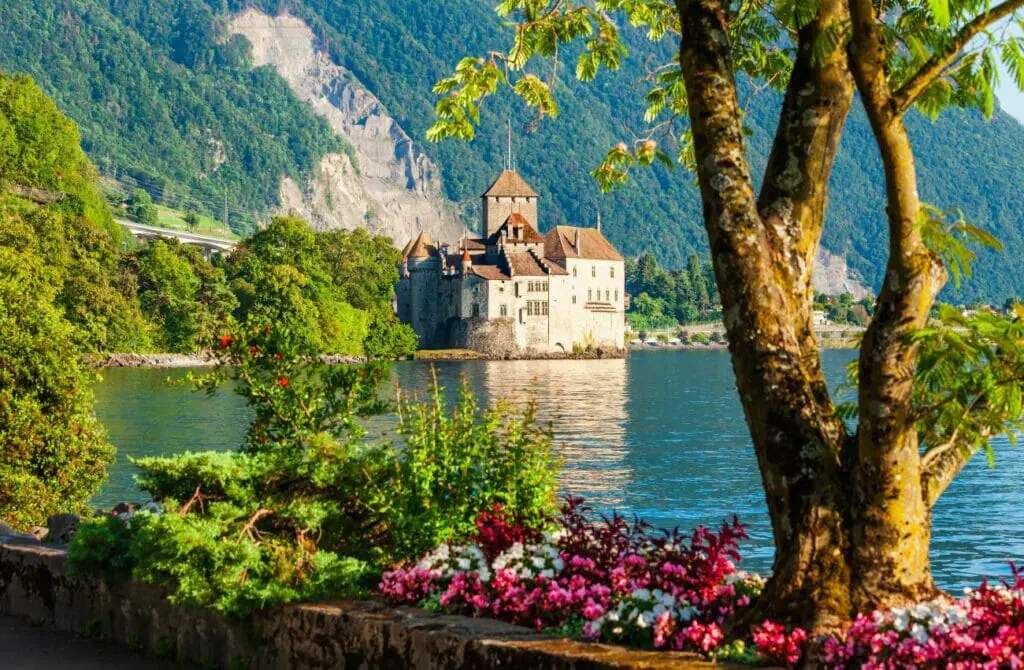 For even more incredible city views, the 13th-century Escaliers du Marché is a must-see when you are in the area of Palud and the nearby Cathedral. Being a hodge-podge of building elements from various centuries, it is both unique whilst offering views of buildings and a worthwhile vantage point at the top that makes the steep climb worth it all.
Lausanne Botanical Garden
The city's Botanical Museum and Garden are in the heart of Lausanne on the peak of Montriond hill. This peaceful oasis hosts a collection of over 6,000 plants from around the world, and the best part is it's all free and open daily! So you can escape the city's hustle and bustle and relax amid the lush greenery.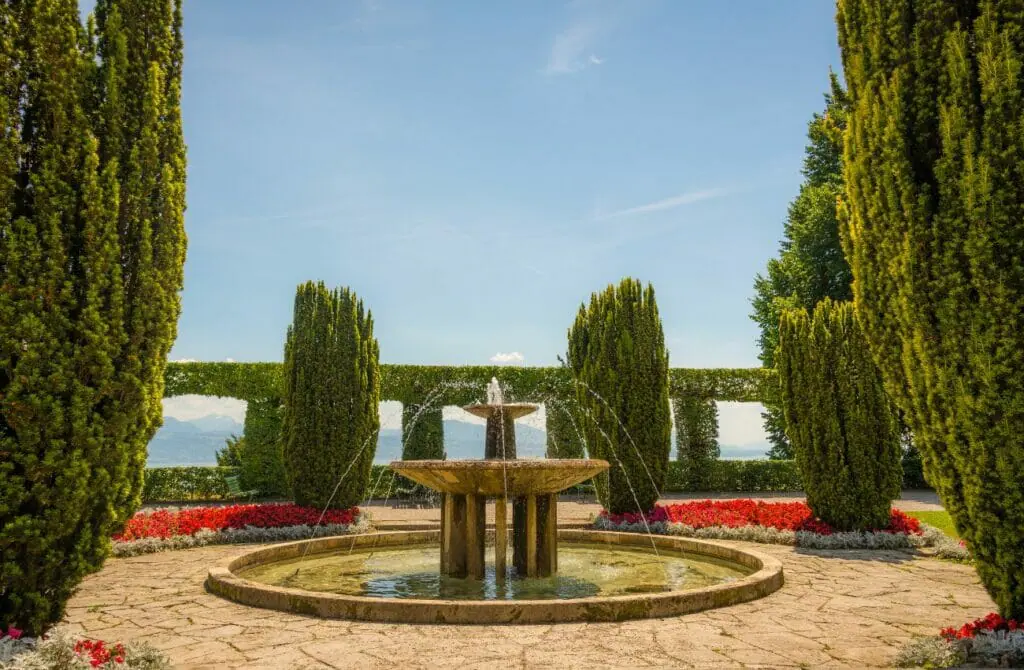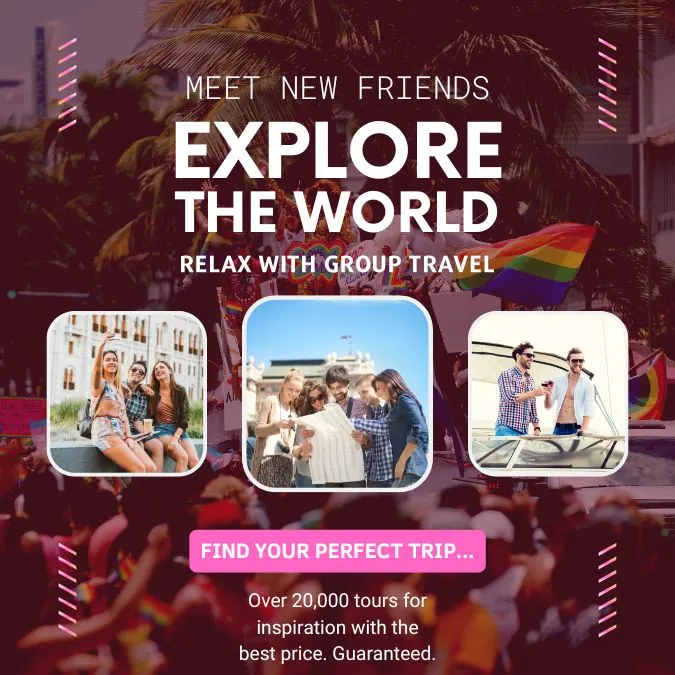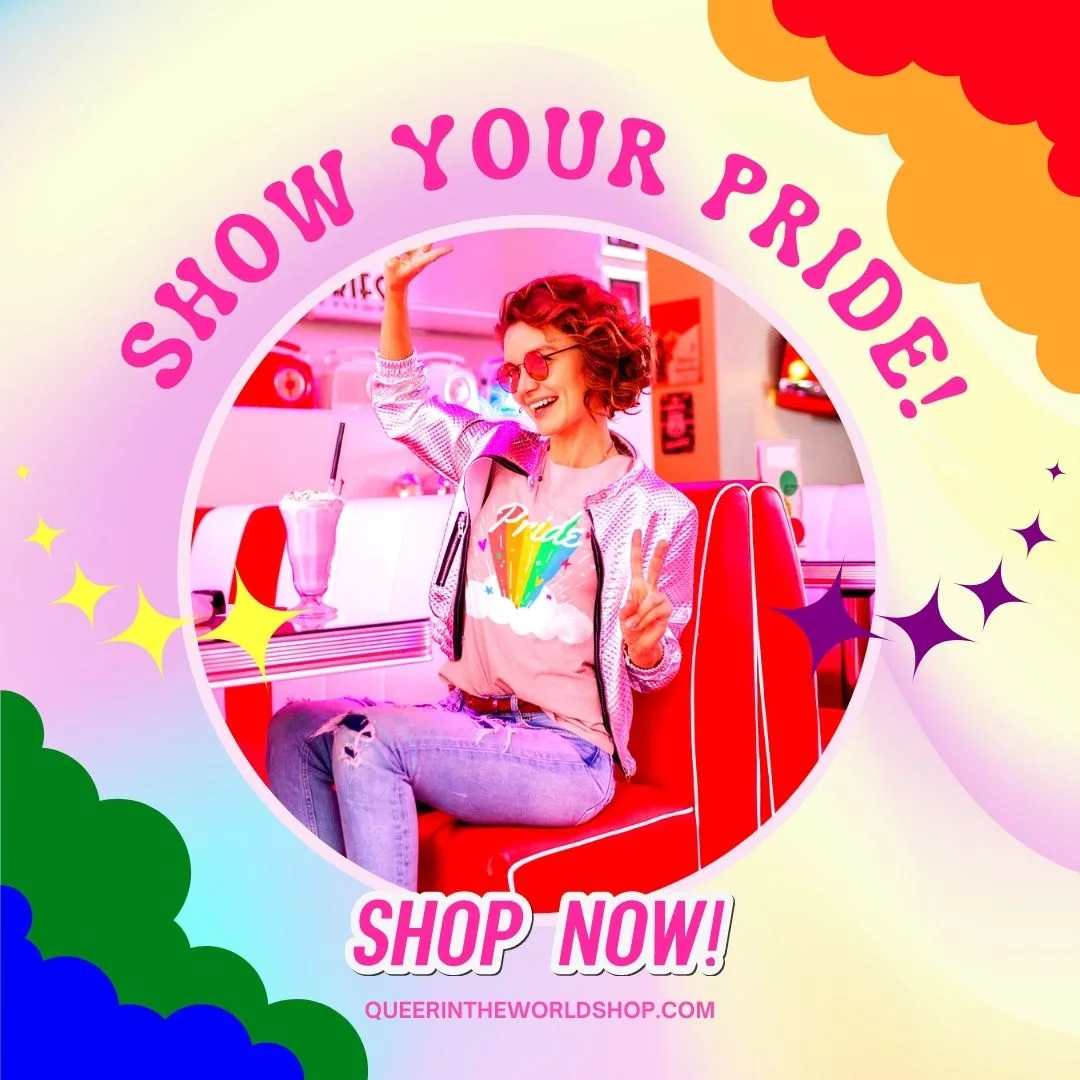 Gay-Friendly & Gay Hotels in Lausanne, Switzerland
When you plan to visit Lausanne as part of your gay tour, you will be happy to know that there are many top accommodation options for queer tourists in the city. Not only is there a good variety of choices for all types of travelers they have hotels just a short step away from the thriving gay scene and other top tourist attractions in the city's heart.
Being gay-friendly accommodation means that the establishment is welcoming and inclusive to guests who identify as LGBTQ+. This can include but is not limited to, having policies and practices in place that demonstrate a commitment to creating a safe and inclusive environment for LGBTQ+ guests, such as non-discrimination policies, and providing support and resources for LGBTQ+ travelers.
Some gay-friendly accommodations may also provide amenities specifically catering to the LGBTQ+ community, such as rainbow flags or literature about local LGBTQ+ events or resources. Furthermore, gay-friendly accommodations may be located in an area that is known for being LGBTQ+ friendly.
While Lausanne does not have any specifically gay hotels or resorts, these are the most fabulous and pro-actively gay-friendly hotels in Lausanne. Needless to say, there are also hundreds more hotel and hostel options in Lausanne if none of these suit your desired budget, facilities or area – but these are the best hotels according to other gay travelers and us.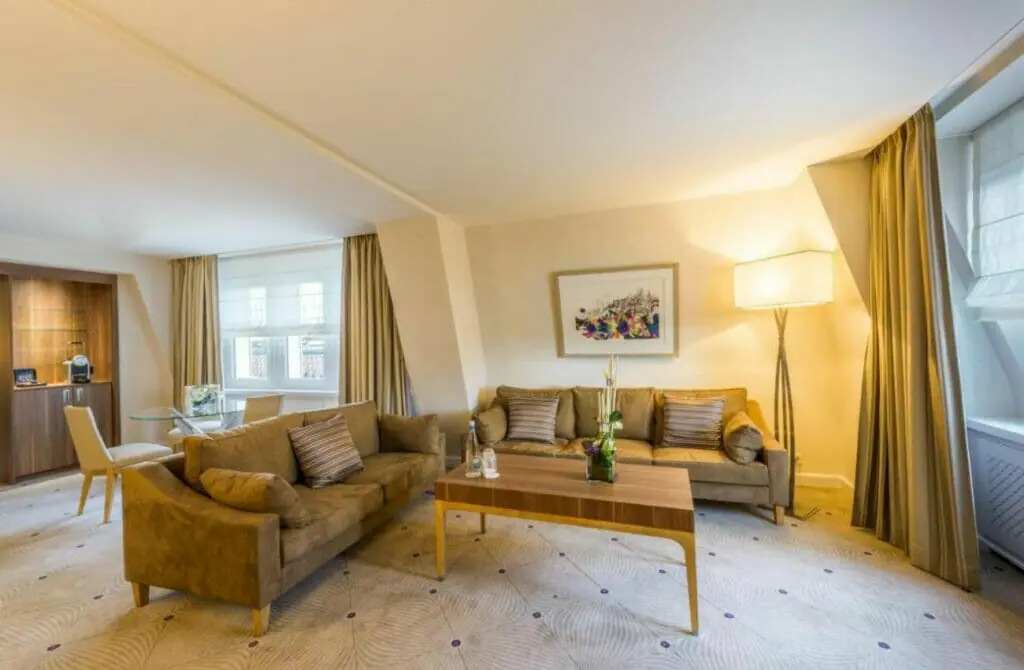 For an exceptional five-star experience, you can't go wrong with the Lausanne Palace, found in the heart of Lausanne city center. To begin with why this is the height of accommodation in Lausanne; it provides a full-service spa with 21 treatment rooms, an indoor pool, a steam room, a sauna and a fitness center.
Even if that seems a lot, we can't forget to note their four restaurants, three bars and a coffee shop, so guests are always treated to choice and the best dining and drinking options without leaving their hotel.
The private rooms are just as high-class as you will be well-appointed with comfortable bedding, a lounger, an ensuite, a TV, and a minibar. So you can make your basic food and store your precious drinks if you prefer to enjoy such luxuries in private or if you take home a guest.
Then if that wasn't a selling point, the fact it is so close to public transport, has free on-site parking, and incredible attractions just as the doorstep makes it a brilliant choice for accommodation in Lausanne.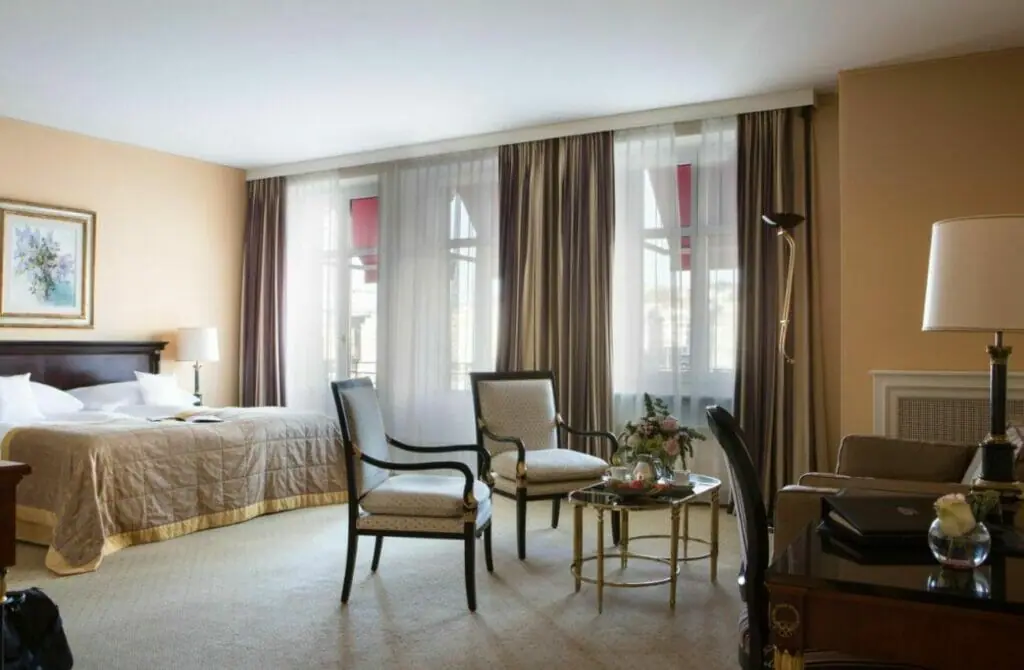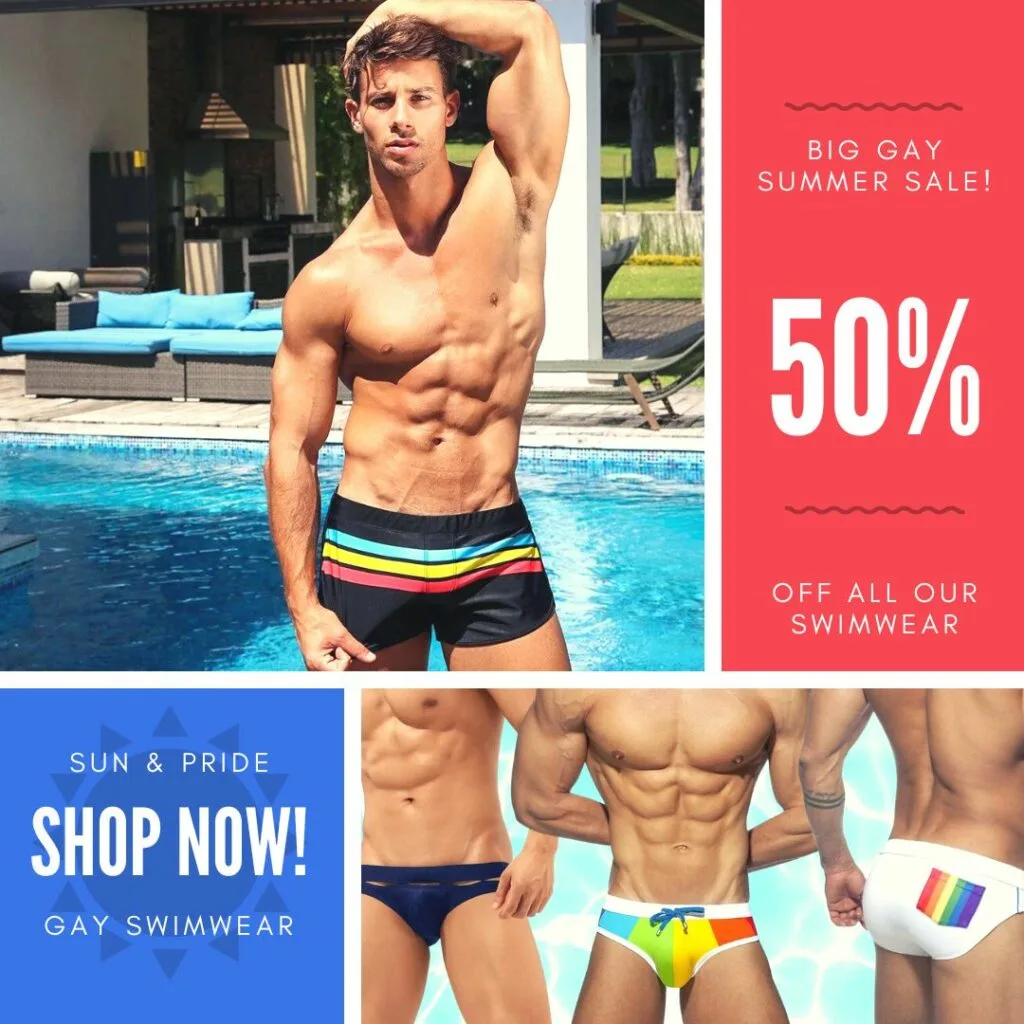 Ibis Styles Lausanne Center Mad House ☆☆☆☆
You can always go right with an Ibis hotel, and the Ibis Styles Center Mad House is an exception with its three-star eco-friendly experience. Located in Lausanne Centre, you can easily access top city attractions like the Place of Riponne and the train station.
Then if you want to stay in, they have a host of on-site services to make you feel extra special. So whether you buzz at the prospect of the outside terrace, the two bars, or the complimentary breakfast, you will love them all.
The fr your private dwellings, you will be glad to know that each of the 26 rooms offers ensuites, safes, ample storage, tea and coffee makers, a minibar, and cozy beds, along with all the other basics.
In addition, you can get room service and be treated like royalty by the friendly staff, so if you don't want to leave your room one night, you can have food and other services delivered to you on demand. So of all these incredible bonuses, you should check out this Ibis.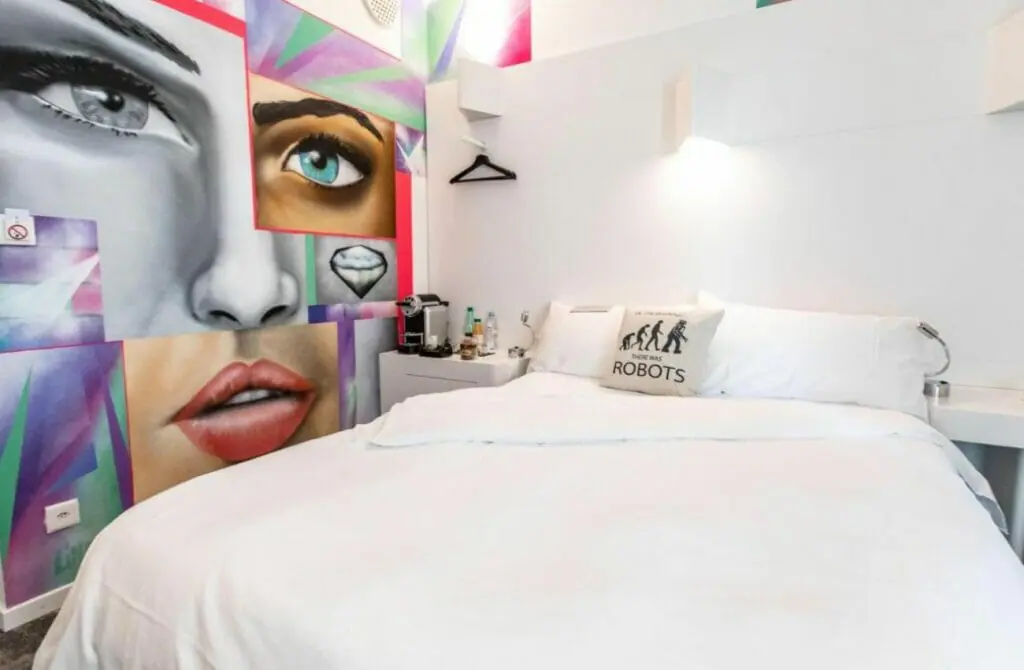 Rainbow Inn
For queer men seeking exclusive accommodation, you can find a gay-operated and designed stay at the Rainbow Inn Guesthouse. Located in the center of Lausanne, this isn't the bulk of why men love coming back again and again to this place. Firstly, guests have three admissions to the Pink Beach Sauna, the most prominent gay sauna in Switzerland.
Moreover, the shared living room is a great way to relax and meet other guests with a fantastic sound system and large TV. The shared fully equipped kitchen is another bonus as you can cook together or make your private meal after a wild night out.
So really, if you're looking for a tremendous queer social experience, you'll find it here when you need quiet time in your private room, with five different ones to choose from, although bathrooms are all shared.
Those seeking a fantastic hotel in a convenient location in Lausanne need not look any further than the Mövenpick Hotel. This brilliant four-star experience provides quick access to the Ouchy neighborhood, with the port and Olympic Museum just a short throw away.
The hotel also offers many services, including a sauna, a gym, several restaurants and an art gallery, giving you an all-rounded range of on-site activities and entertainment.
Then for the well-equipped rooms, you can pick from over 337 of them, each providing the best bedding and services you'd expect from a high-end hotel. Plus, the higher you go up, the better the views of the city and, if you're lucky, views of The Swiss Alpes and Lake Geneva.
Imagine enjoying these sights as you try a delicious meal from one of the restaurants or an early morning breakfast before you throw yourself into the busy life of being a tourist.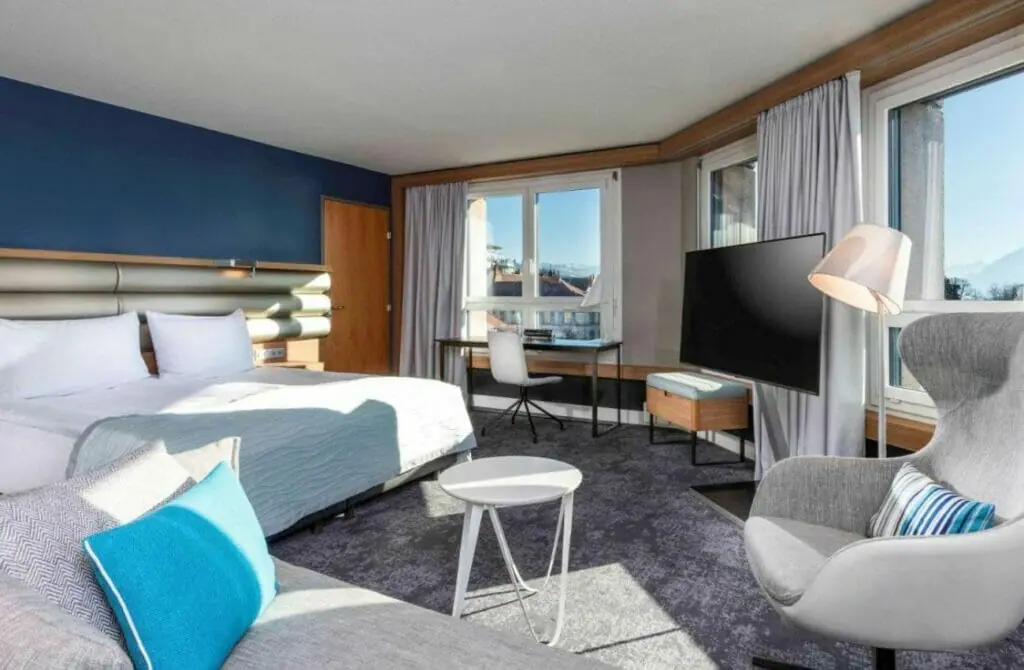 Gay Nightlife In Lausanne, Switzerland
Lausanne has a pumping gay nightlife scene with many gay bars, clubs, and gay-friendly venues, so you can explore many options every day of the week. So whether you drive to see drags dancing on a bar, a fully-decked-out pink sauna, or a rooftop bar with rainbows adorning every inch of space, rest assured Lausanne has sights like this and more.
Exploring the gay and gay-friendly nightlife in a new city can be one of the most exciting and rewarding experiences while traveling – and Gay Lausanne is no exception. Not only will you have the opportunity to meet new people and make friends, but you'll also get a taste of the local culture and learn more about the city's LGBTQ+ community.
Going out and experiencing the queer and queer-friendly nightlife in a new city can also be a great way to break out of your comfort zone and try new things. Whether it's dancing the night away at a gay club or mingling with locals at a gay-friendly bar, you'll have the chance to make memories and create lasting connections.
So, don't be afraid to step out of your comfort zone and explore the gay and gay-friendly nightlife in Lausanne. You'll be glad you did!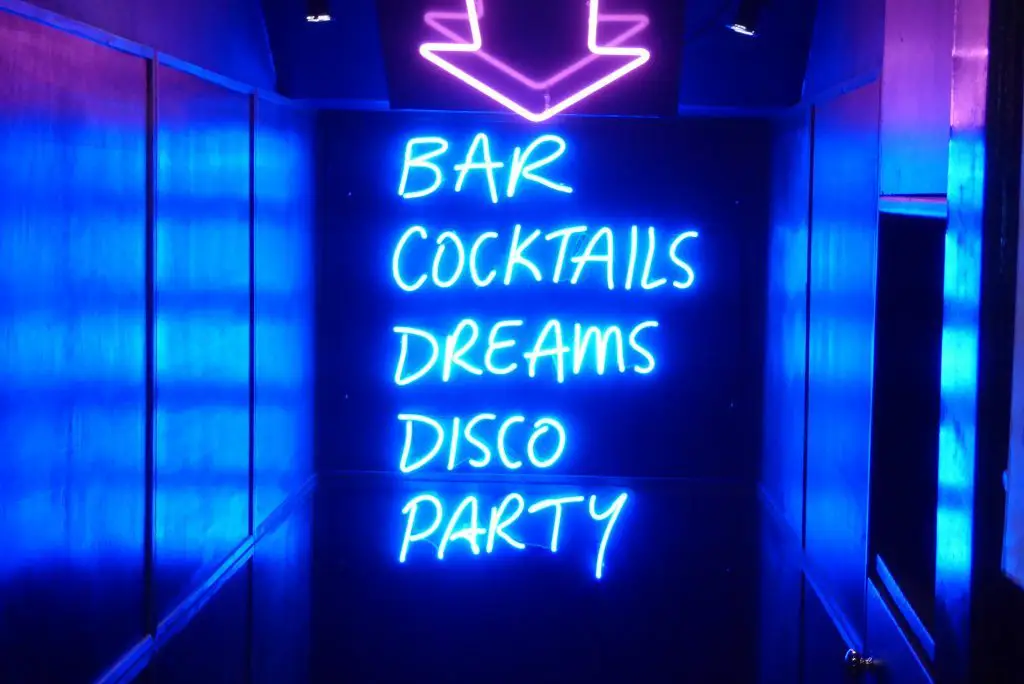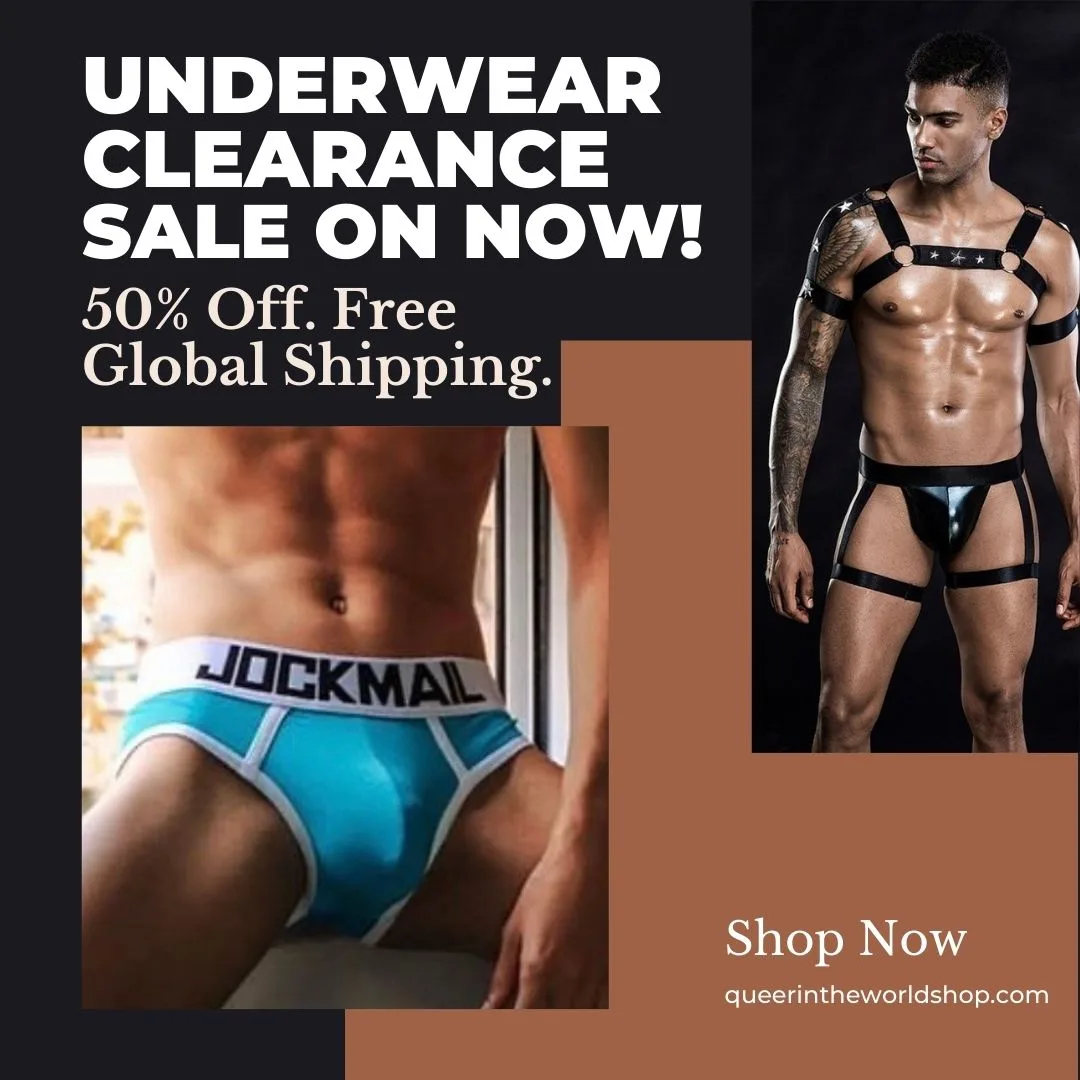 Gay Bars In Lausanne
GT's is a gay lounge bar that offers a top-notched experience each time. Regardless of what kind of evening you're after, they provide great spaces to dine or dance, with incredible cocktails and snacks by their bar and themed-dancing weekends with drag cabaret. You would be silly to miss this little slice of Italy, complete with pizzas, a gay setting and excellent service to match.
One of the oldest gay bars in Lausanne is Bar Le Saxo, so you should definitely check out how the classic queer venues perform on the lively gay nights on the town. They are best known for their karaoke nights on Fridays and Saturdays in a retro bar from the 1950s and 1960s! So whether you're after a quiet drink and cozy seating or something extra to add some entertainment to your night, Bar Le Saxo is great.
Other Gay-Popular Nightlife Spots In Lausanne
Calling all rock club lovers, Le Romandie must stop by during your tour of Lausanne's nightlife. This club is loathed in the center of town, providing great tunes from various genres, including rock and electro dance. You can expect up to a healthy crowd of 240 people during their concert nights and other festive evenings, so check out their upcoming events that tie in with when you are in Lausanne!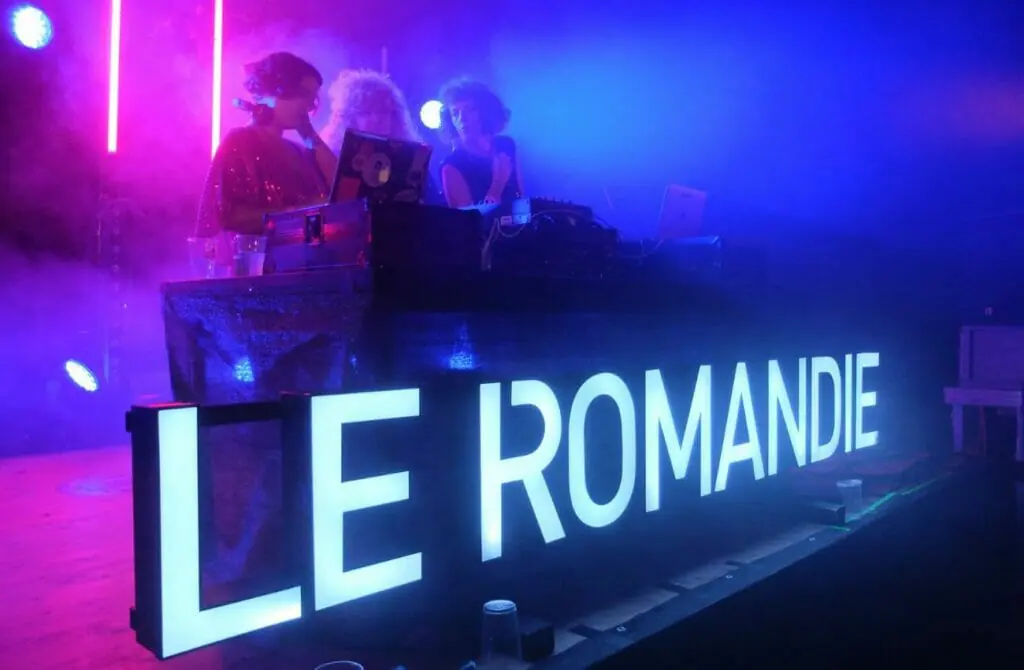 In the city's heart is a pumping nightclub that is one-hundred percent Latino, with good vibes only allowed. People love this prime dance club because it is always alive with loud music and regularly hosts themed nights, DJs, and live shows.
Not only that, the club opens at 10:30 pm, but you can also party all night, and the drinks are never-ending. So if you want a party that lasts till the early hours, you can't go wrong here.
MAD is a massive disco club popular destination for both the gay and straight alike, with excellent disco music to get the body bopping. You can expect a younger crowd, but it is open to all and often hosts gay events outside the nightly routine of live DJs, double-layered dance spaces, bright lights and a full-stocked bar.
These events include the Sunday Gameboy gay tea dances and the Bordello gay parties. So you can enjoy live DJs, other incredible performances, and fun gay festivities that made MAD so gay-popular!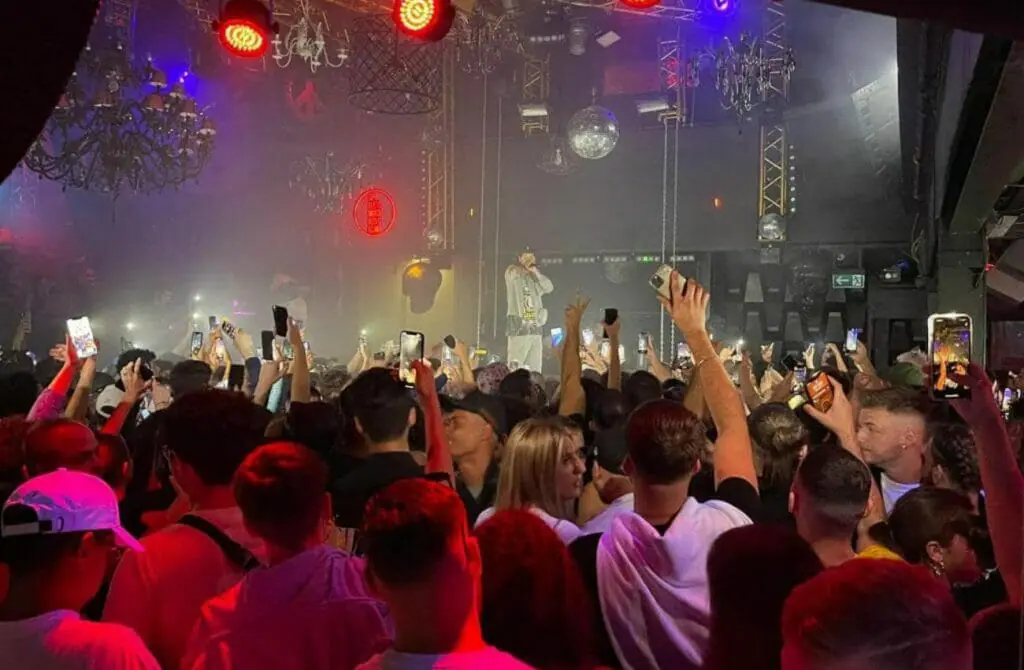 An intelligent way to spend an evening before you get stuck into anything crazy is a quiet meal at a top restaurant lounge. You can find this at this incredible venue with its modern decor, yummy food and drinks, and even delight in dining at their garden terrace on a clear night. You can expect refined and seasonal Swiss dishes, perfect for trying local cuisine and seeing what makes their food so unique.
Those seeking a laid-back, gay-friendly spot need not look any further than the lesbian-popular Pin-Up Bar. This cafe and bar are located in the city center with sidewalk seating, a good selection of drinks and food, and a popular place for dog walkers to rest with their little pups. Rest assured, they also have some inside dining, but booking in advance to secure this seating is encouraged.
Gay Cruising & Gay Saunas In Lausanne, USA
There is a lot to do in Lausanne's gay nightlife, including the gay cruising and gay sauna scene. So whether you are after a queer cruising drink at a bar, a gay swim in a steaming sauna, or some fun at a sex shop, you'll be able to find such venues that make such ventures easy as pie!
When traveling to a new city, it can be exciting to head out for more than just a stiff drink. One aspect of the Gay Lausanne scene that many queer men enjoy is visiting gay saunas and cruising clubs.
Sure, the sauna culture in Lausanne is not as hedonistic as in Amsterdam, Barcelona or Berlin, but these venues still offer a chance to meet new people, socialize, and engage in sexual activity – without resorting to gay hookup apps.
However, it's important to keep in mind that these venues can vary greatly in terms of atmosphere, clientele, and rules, so it's a good idea to prepare yourself before visiting. If you are apprehensive, we advise studying our guide to visiting a gay bathhouse for the first time, which should help set your mind at ease, and always practice safe sex.
Additionally, it's important to be aware of and respect local laws and customs regarding gay venues and sexual activity. With a little bit of planning and an open mind, visiting gay saunas and cruising clubs can be a fun and exciting part of your gay Lausanne travel itinerary.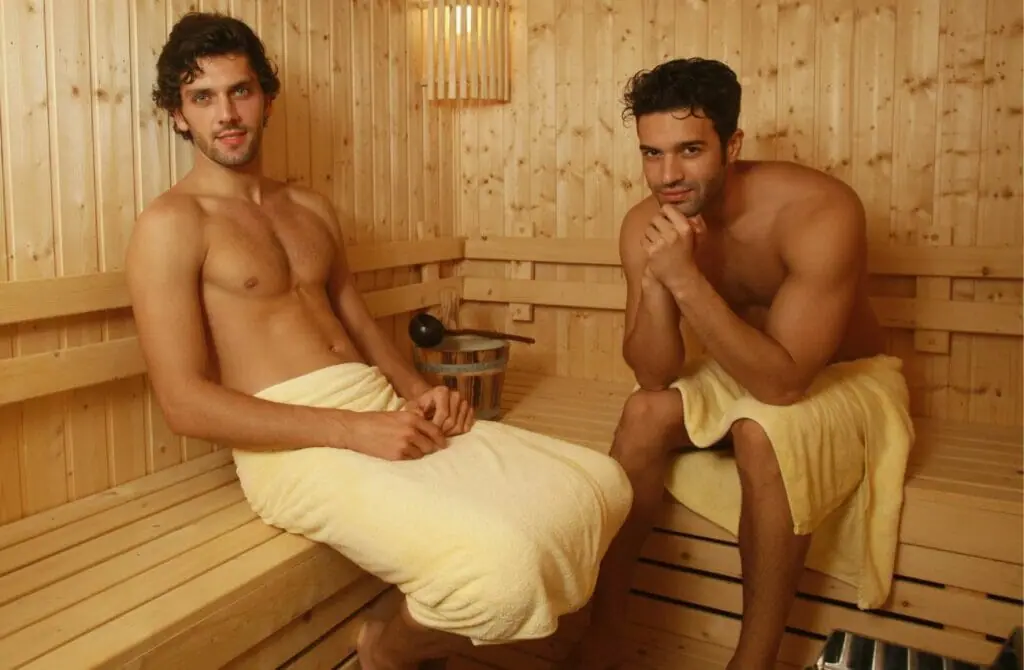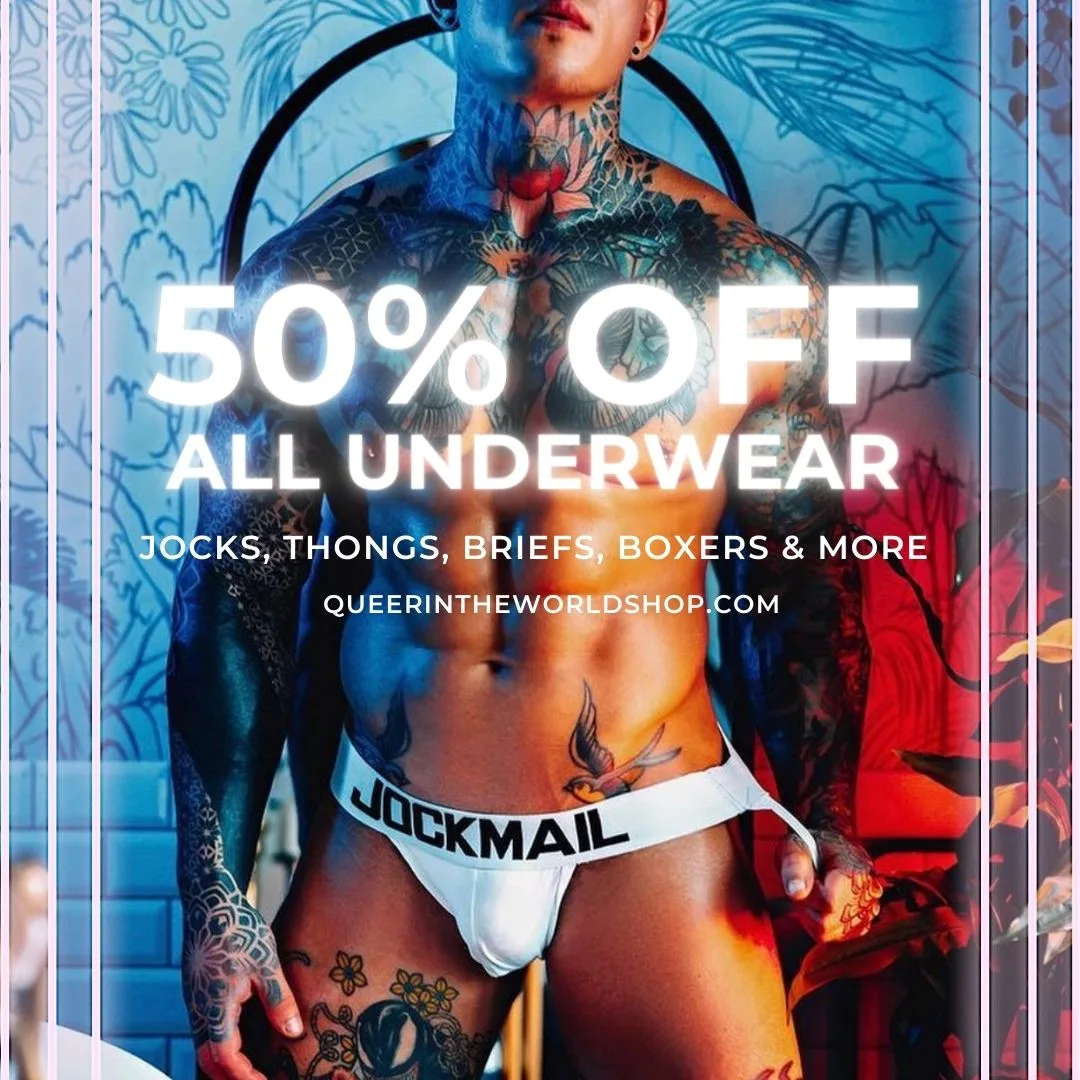 Gay Cruising Bars In Lausanne
If you're after a gay cruising bar in Lausanne, Trafick provides you with a tremendous gay experience. You can join in on the fun of a singles-only night to meet your future fling or take your partner and meet other gay couples at the coupled-only events.
Traffick provides a range of facilities to make your experience unique, including a sex shop, a popular gay cruising bar, and private cabins for fun. Remember this is an all-welcome sex club, which is also popular with the gay crowd.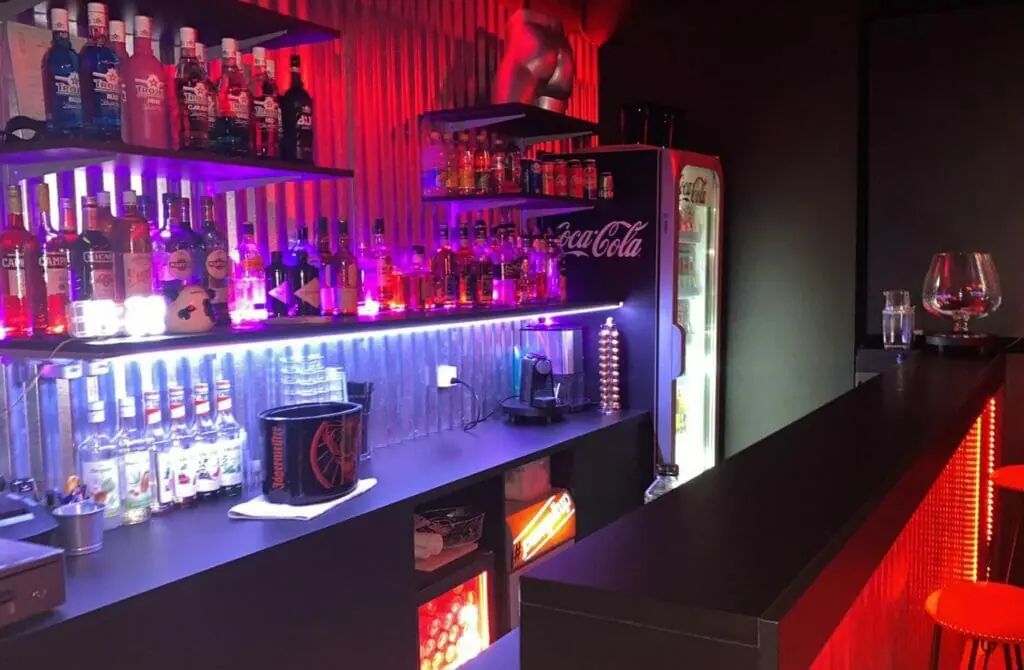 Gay Saunas In Lausanne
Pink Beach – The Swiss Sauna No 1
To begin deep diving into the warm steamy gay sauna experience, Pink Beach gives you a great time with their excellent services and themed nights. If you want to meet bears, they have a night for that. If you're going to have a mixed experience with men and women, you guessed it, and they have a night for that as well.
However, being primarily a gay sauna, most nights are open to men, providing over three floors of fun. You can expect a tropical cruising area, a whirlpool, a Finnish dry sauna, a large steam bath, a cold water pool, and a dark room.
Sauna New Relax offers a mixed sauna experience aimed at the queer community. They have not only gay-only events and mixed events but also lesbian-only events to cater to the often-overlooked half of the gay community. They offer a great space to meet other gay people or relax in a safe space where you can be yourself. You will be satisfied, from loungers and pools to other classic sauna facilities.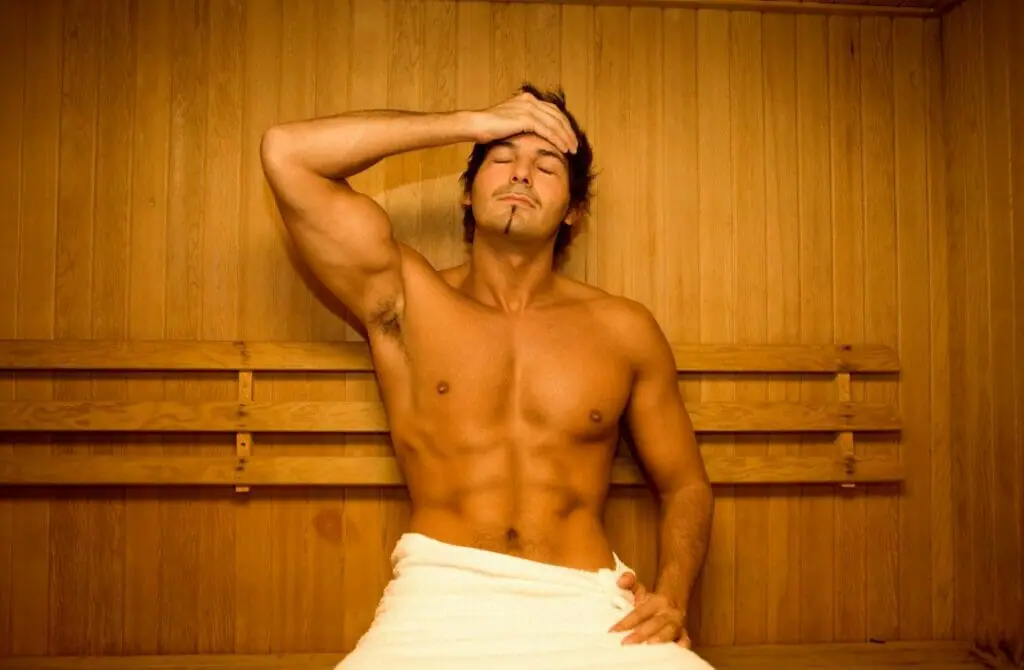 Gay Sex Shops In Lausanne
There are many sex shops in Lausanne, but one that stands out is the sex shop found at Trafick. Hosted by the gay-popular sex club, you can get set up for the evening with a variety of toys to play with, and you have private rooms right there to try them out.
You can expect their selection to be aimed at the BDSM crowd and might be lacking compared to more significant stories, but it is certainly worth a stop by.
Gay Map Of Lausanne
Finding it hard to envisage where everything is in Lausanne? Hopefully, this queer-centric map helps where we have marked all the bars, clubs, parties, hotels, saunas, massages and more will help you stay in the spot best suited to you!