Puerto Rico has long been called the gay capital of the Caribbean, a title which it proudly claims with its open, friendly, and hospitable attitude toward LGBT travelers and native gay and lesbian Puerto Ricans alike. This little island paradise of about three million residents, an "unincorporated territory" of the United States, is a popular queer travel destination as the gay-friendly and gay resorts in Puerto Rico offer something for everyone.
Puerto Rico is one of the most gay-friendly Caribbean islands and same-sex marriage was legalized here back in 2015. The island is also home to a good many gay bars and clubs, particularly in the more urban parts of the island, with a fierce drag scene (which watchers of RuPaul's Drag Race will be familiar with).
When planning your visit, you should know that there are a few large pride events that take place in Puerto Rico – those being San Juan Pride during the first weekend of the month of June, and secondly, the Cabo Rojo Pride festival the following weekend, in which the quiet little seaside town turns into party central with raucous beach parties, live music and dancing, drag shows, you name it, for a bash that rivals that of big San Juan.
It provides a nice follow-up to the festivities in San Juan. bably no better city in the Caribbean for gay nightlife.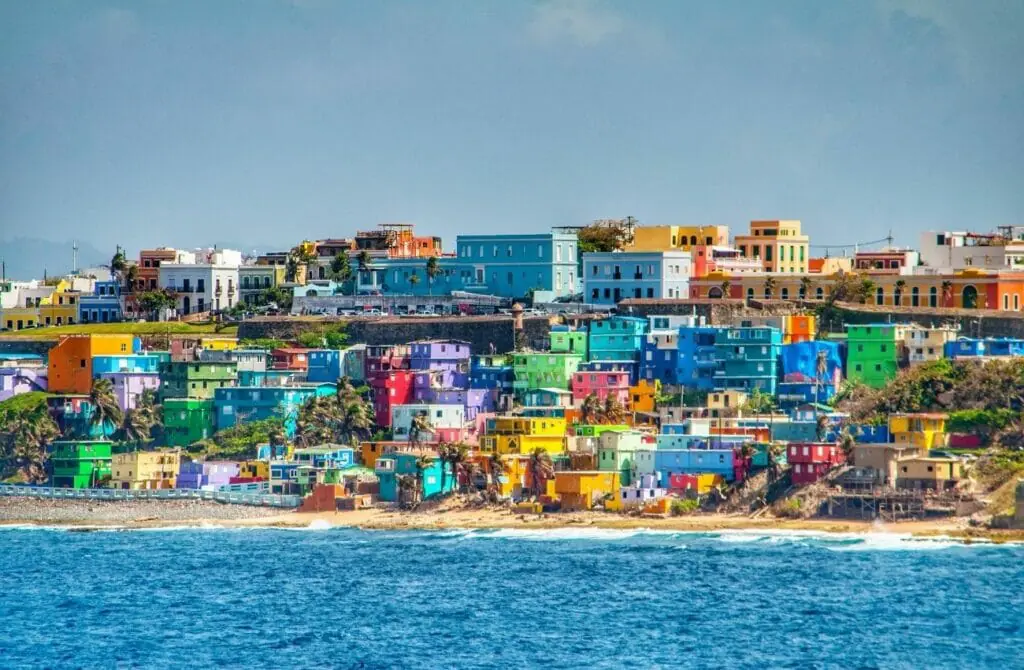 Establishments like gay-owned Oasis Tapas & Lounge (formerly known and The Splash Lounge), which features go-go dancing and Caribbean and Mexican cuisine, make the city's party scene what it is, along with other great places like The Toxic Nightclub, a straight-friendly LGBT venue with strippers and drag shows to enjoy with a fine beer or cocktail. But these are just a few of the many, many gay-oriented and gay-friendly places that will make gay tourists feel right at home in Puerto Rico.
To be clear, LGBT visitors will have no trouble at all making friends on this tolerant and accepting island. There is so much else to do on the island, other than just bar hopping and exploring the vibrant gay nightlife. The island is blessed with more activities and attractions than anyone could experience in a single stay. The most attractive among them is surely the myriad beaches of Puerto Rico.
These range from popular tourist hotspots like Flamenco Beach with its fantastic surfing to the lesser-known, less crowded beaches of say, Gilligan's Island (yes, really). Or explore La Ruta del Lechón – that is, the three-mile stretch of road known as "The Pork Highway." Here, every restaurant specializes in pork-based dishes. Certainly, a more unique attraction that is basically a must for foodies visiting Puerto Rico.
The Old Town section of San Juan offers a taste of the old world with its beautiful Spanish Colonial buildings. And there are many historical landmarks that hint at the island's often turbulent – and tragic – history, such as Castillo San Felipe de Morro, a huge 16th-century fortress built to help the Spanish conquerors solidify their claim to the island. With its imposing turrets and massive walls, the Castillo looks like it belongs in Medieval Europe, not on a lush tropical island. Today it is home to a vivacious touristy atmosphere, and it makes for a fun and educational excursion that is well worth your time.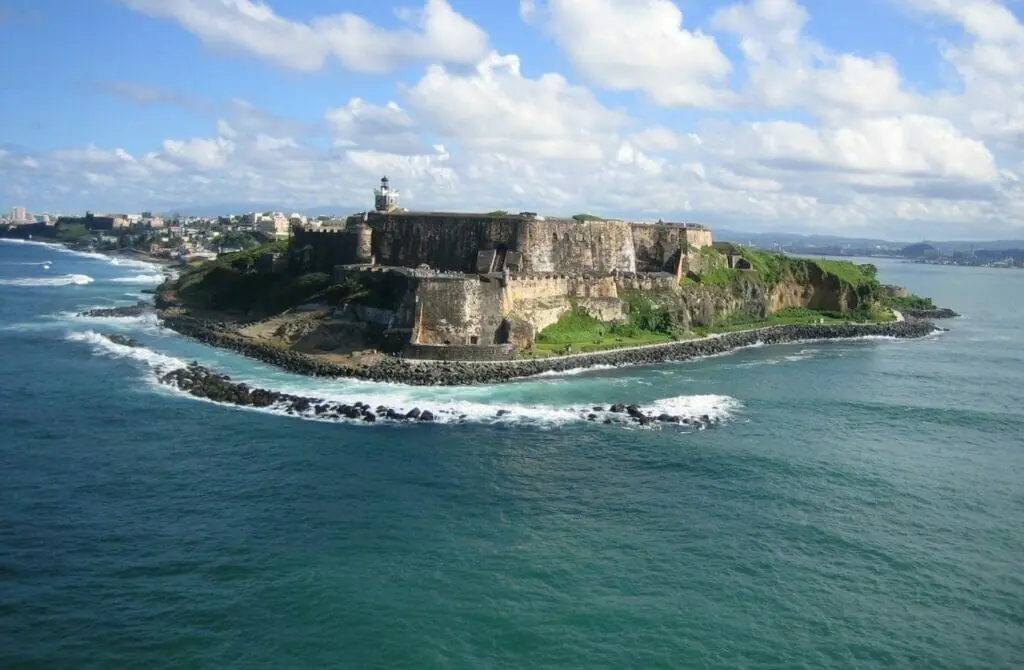 Puerto Rico's astonishing natural beauty is often overlooked and cannot go unmentioned here. It is best exemplified in El Yunque National Forest, a tropical rainforest wonderland with some excellent hiking and camping opportunities. And the Vieques National Wildlife Refuge, on one of Puerto Rico's satellite islands, can't be missed by nature lovers and has hiking and horseback riding, as well as snorkeling and scuba diving.
Vieques is well worth a visit even if it is a bit out of your way. And really, the whole island is chock-full of great adventure opportunities: hiking, biking, snorkeling, diving, swimming, fishing with the best fish finders for kayak, ziplining, kayaking, sailing, 4×4 off-road adventure…you name it, you can have it in Puerto Rico.
And the food, let us now talk about the food. The street food culture here in Puerto Rico is sensational, with the island being a sort of culinary crossroads of Caribbean cuisines, with some fabulous seafood, in particular, to be had during your visit here.
The capital, San Juan, is really the epicenter of the gay scene on the island. However, other larger urban centers, and especially the more tourist-oriented locales, have a tolerant and welcoming attitude. So LGBT travelers really shouldn't just confine their time on the island strictly to San Juan. To do so would be to miss out on most of what Puerto Rico has to offer those willing to discover it.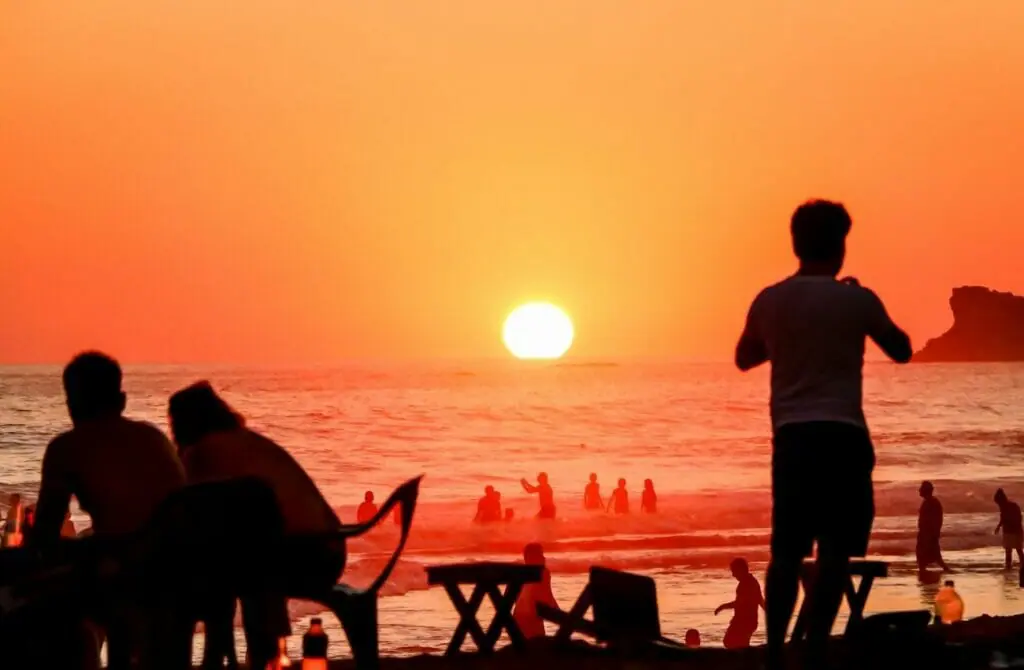 All this is just a taste of what Puerto Rico has to offer for the gay tourist looking for a friendly, welcoming destination that can provide an unforgettable getaway experience. But of course, you are going to need a place to stay as you take it all in. And as one of the best LGBT destinations in the Caribbean, you can rest assured that there are plenty of gay-friendly and gay resorts in Puerto Rico to spend your time at.
Whether you go on holiday for the suntan, for new experiences, to blow off steam, or just to escape the daily grind, we're willing to bet that you want to feel relaxed and feel free to be yourself. Thankfully the gay resorts of Puerto Rico allow you to do just that – to be 110% yourself, without a single double-take, all in the company of other open-minded folks.
Once you stay, you'll find how quickly you can form friendships with people at a gay resort – it's as though knowing everyone there has something in conventional means, there's no judgment, and you can connect easier. Even better, there is no need for dating sites or gay apps to meet people here…
Without any further delay, here they are.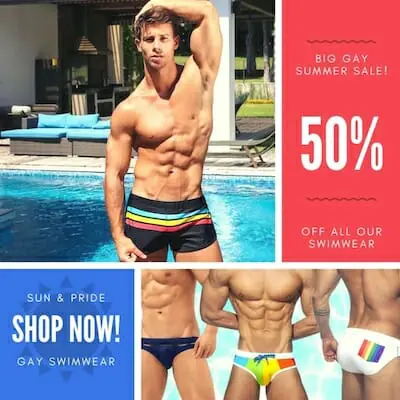 Gay Resorts In Puerto Rico
This gay-owned and managed hotel proudly proclaims itself to be the gayest in San Juan, or in the entire Caribbean for that matter. And really, who could argue the point? As part of its mission statement, the Coqui del Mar Hotel says "We welcome all LGBTQIA. Our goal is to make you feel at home. You are safe. You are welcome. And you can relax and enjoy your vacation the way you would like to." And if that isn't enough to convince gay tourists in San Juan that this is the place for them well, we don't know what is!
But in all seriousness, this hotel offers many nice little perks that you won't find everywhere else, such as complimentary brunch on weekends. And fee-free access to beach chairs, beach bikes, and even kayaks. So it is safe to say that owners Rob and Vianney know how to treat their LGBTQ guests – with a unique brand of sensitivity and attention that likely won't be matched anywhere in Puerto Rico.
The hotel's dozen rooms are all distinct and have a unique style and personality, as evidenced by the room names: The Pink Room, The Bear Room, The Orange Room, The Rainbow Front, and so on. The hotel has a pool and a jacuzzi. Something else you should know is that the entire ground floor is clothing optional. And you may be glad to know this is the only 420-friendly hotel in San Juan, and the hotel can even assist you in getting your medical marijuana license, should you need it. Medical Marijuana dispensaries are available within walking distance of the hotel.
All told the Coqui del Mar offers a one-of-a-kind hotel stay that you won't find anywhere else in San Juan. And for gay-friendly accommodations, it really doesn't get more gay-friendly than this.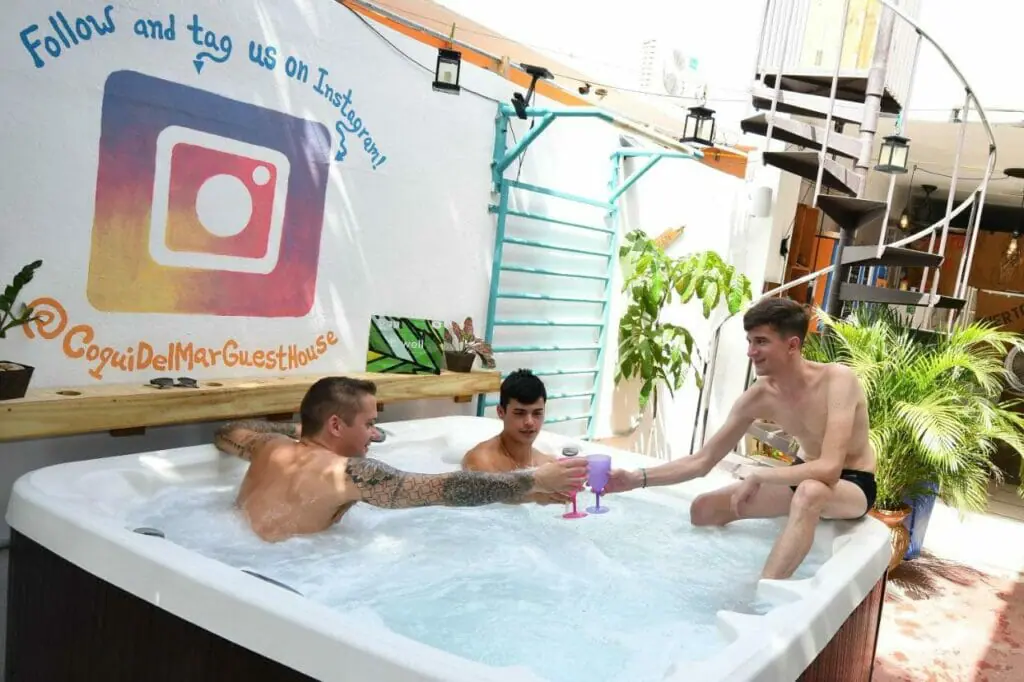 Gay-Friendly Resorts In Puerto Rico
What better way to get started than with this recently renovated resort in the beautiful beach resort town of Dorado, a short drive west of San Juan (about 15 miles to be more accurate). And with the Ritz-Carlton name, gay tourists know they are in for a real treat with the first-rate luxury hospitality that awaits them, along with a gay-friendly, inclusive atmosphere in which they can enjoy the utmost comfort and security during their stay.
In the words of the resort's general manager, "This is a resort with soul, steeped in history and tradition. We are honored that many of our guests are second-generation visitors who celebrate warm memories of time spent with us."
The five-star resort boasts 9 guest rooms and 8 suites, for a total of 17 different accommodation options. All are fabulous, and the best of them are simply outstanding. They afford views of the beach and ocean, and come with all the fine amenities you'd expect to find in a Ritz-Carlton. The hotel overlooks Dorado beach and features no less than three golf courses as part of the property, and Goodwinds Watersports and Surf Boutique is also right at your doorstep if you're feeling up for a little adventure on the water.
Restaurants, bars, coffee houses and such abound and all are friendly and accepting toward the LGBT crowd, so gay guests here will not want for anything. For some of the very best hospitality to be found on the entire island of Puerto Rico, the Dorado Beach, a Ritz-Carlton Reserve, delivers and then some.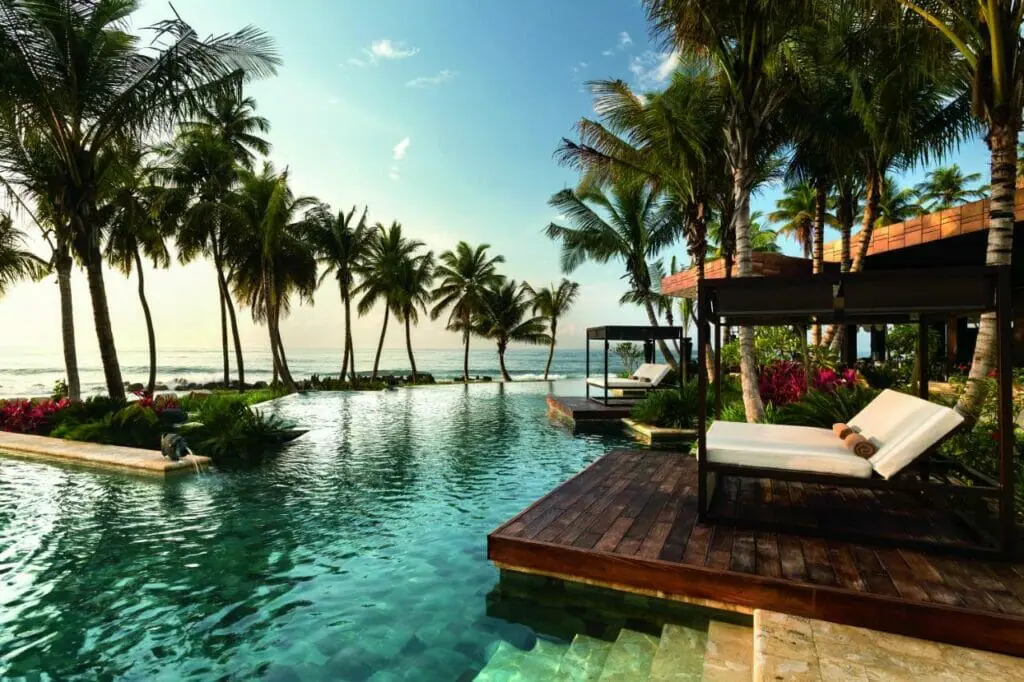 Located in Rio Grande, this five-star Marriott-owned resort rests on the site of a former coconut farm, with the Espiritu Santo Nature Preserve and the El Yunque National Forest both nearby.
It is the island's first and thus far only five-diamond AAA resort, so you know you can expect first-rate, world-class accommodation should you choose to treat yourself to a stay at this fabulous hotel. You can also count on a gay-friendly, welcoming attitude from staff and management, so there should be no worries there.
The St. Regis Bahia Beach Resort's most popular restaurant, the Paros Signature Restaurant, offers Greek and Mediterranean cuisine and excellent seafood, not to mention views of the beach at Rio Grande, while the Seagrapes restaurant features eclectic fare. And after you've sated your appetite stop by the St. Regis Bar to top off a fine meal with an equally fine cocktail, and while you are here catch a breath of fresh air out on the bar's deck and portico.
The resort itself is a Certified Gold Audubon Signature Sanctuary. On the property are several lakes, a boathouse, and over 4 miles of nature trails. There is also a golf course and a tennis court. 5 miles from the resort is the Caribali Rainforest Park, a nature lover's utopia with ATV tours and horseback riding, along with hayrides and a go-kart track.
All in all, gay visitors to Puerto Rico can't go wrong with a stay at The St. Regis Bahia Beach Resort; it has pretty much everything one could want with an excellent beachfront location surrounded by great attractions, and with a friendly staff that caters equally to all kinds of clients. This Puerto Rico resort is a real winner.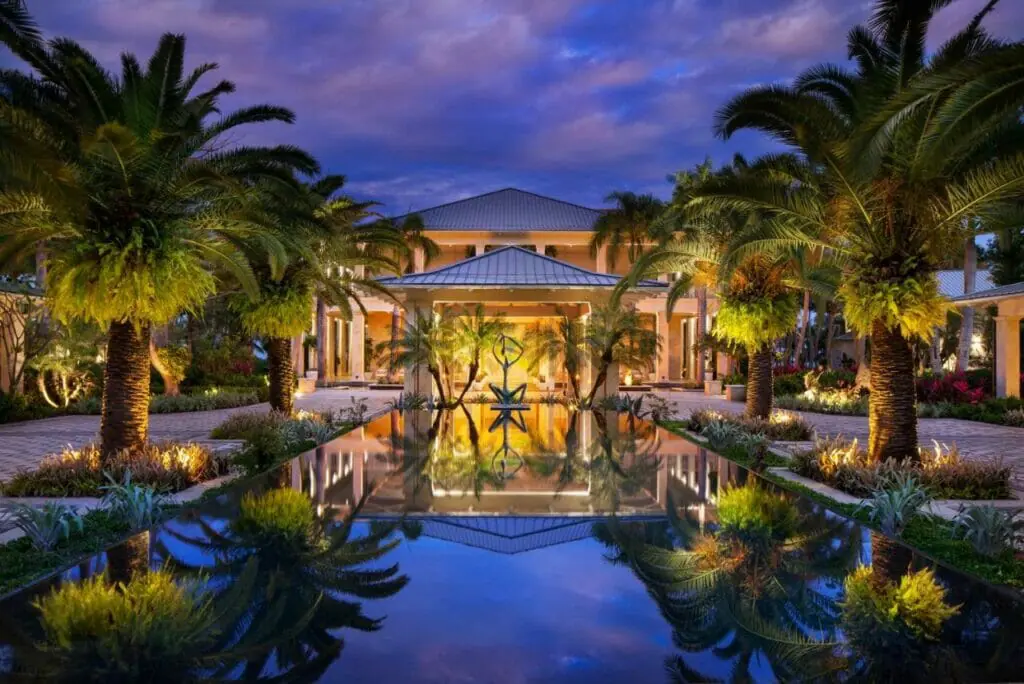 This upscale hotel enjoys a beautiful location adjacent to the Condado Lagoon Nature Reserve, where visitors can enjoy all kinds of fun watersports like kayaking, paddleboarding, and snorkeling, or just take in the stunning natural beauty of the lagoon if they so desire.
As for the hotel itself, it is a laid-back 15-room affair with a cozy atmosphere despite being a high-end establishment; really, its fusion of world-class hospitality combined with the intimate setting is quite a feat and one that few hotels manage to pull off. And you will be glad to know that all this comes with a gay-friendly attitude, and all are welcome to enjoy what this unique, accepting establishment has to offer guests of all kinds.
It is conveniently located just two blocks from the beach. Rooms are air-conditioned and come with free Wi-Fi, flat-screen TV, DVD player, bottled water provided, and fresh cookies or pastries each day – quite an uncommon amenity but one that is much appreciated by travelers lucky enough to guest here. All rooms have their own private bathroom with a shower, and all have terraces. Of all the rooms, the Gran Cru Suite is the most desirable with a separate bedroom, a large terrace, and a fountain.
The hotel as an on-site restaurant, the Sage Steak Loft, has a menu that combines French, Caribbean and Asian cuisines. The rooftop bar has a plunge pool. But the hotel's crown jewel, at least for couples looking for a romantic experience like no other, is the "dinner under the stars" offer, in which dinner for two is served on a floating champagne deck out on the lagoon – truly it is the stuff of legends. There are also a good many gay-friendly bars and restaurants in the immediate area. To just name of few: Semilla Kitchen & Bar, Cayo Blanco Seafood, and Tayzan restaurant with its Asian fare.
With its top-notch accommodations, welcoming environment, and beautiful setting, The O:live Boutique Hotel offers a romantic one-of-a-kind Puerto Rican getaway that gay couples in particular would be remiss to not at least consider for an unforgettable experience.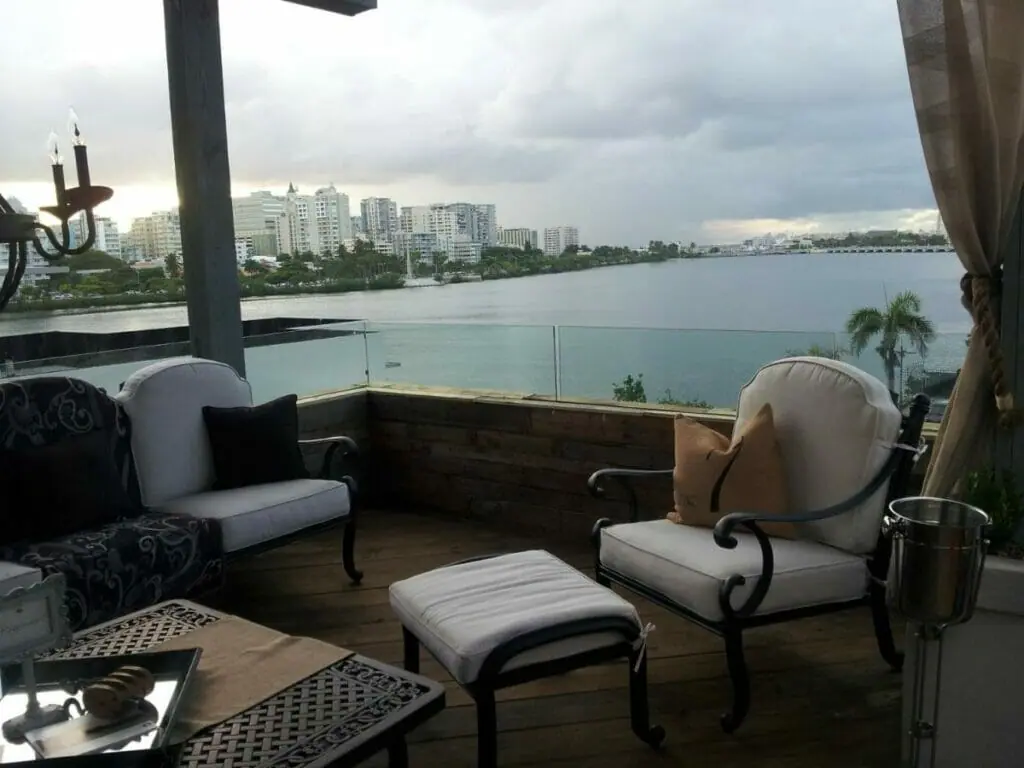 The 20 room Casa Grande Mountain Retreat is tucked within a mountain valley, removed from the noise and bustle of San Juan. It occupies the site of a former coffee plantation and is less than 2 km. from Lago Caonillas.
While there is no a/c, rooms do have ceiling fans. They also have private bathrooms and private balconies outfitted with hammocks for a relaxation experience that you just can't beat. There is no Wi-Fi here, though your cell phone data will work. There is, however, a business center where satellite internet can be made available. But keep in mind that this is a mountainside resort where you are encouraged to disconnect from devices for a while and reconnect with nature.
Camuy Caves, Arecibo Observatory, Caguana Ceremonial Park, Toro Negro, and Rio Abajo Forests are all in the nearby area, so guests won't have to worry about being left with nothing to do while staying in this secluded resort. The property has a wealth of hiking trails, as well as botanical gardens, a "birder's paradise," and a yoga facility offering classes. The hotel has a cafe serving breakfast and dinner with farm-fresh ingredients, and there is a snack bar. Other nearby eateries include Las Tortugas offering Caribbean and Puerto Rican dishes, and Bier Garden serves lunch and dinner with an eclectic menu featuring International, Italian, American, and Cajun & Creole cuisines.
Gay guests are welcome at the Casa Grande, and they can rest assured in the knowledge that they will be treated with the utmost due courtesy the same as all other guests. If a gay couple is looking for a nature-oriented, romantic getaway in Puerto Rico then they need to look no further.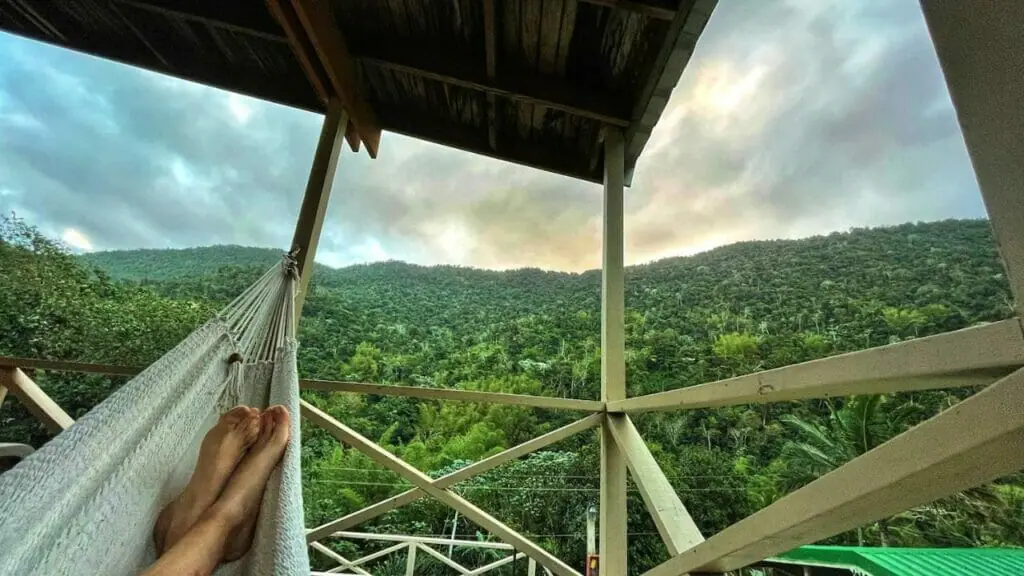 The Horned Dorset Primavera is set on a secluded Atlantic coast beach in a beautiful Spanish Colonial building, so gay-friendly lodgings don't come much more stylish than this. It is located two miles from the town of Rincon, known for its beaches and the nearby lighthouse at Punta Higuero and for the Tres Palmas Marine Reserve.
This all-suite hotel, one of few such in Puerto Rico, offers private plunge pools in each of its suites, and each has two bathrooms, a bedroom, a living room, and an outdoor terrace featuring a view of either the ocean or the property's garden. The kitchenettes are equipped with a refrigerator and microwave. And it all comes with inclusive, gay-friendly service that you could expect from a four-star hotel.
There is plenty to do (and drink and eat) in and around Rincon, too. To list off just some of the nearby gay-friendly establishment's guests here will have easy access to are Jack's Shack, which offers American fare; Mangia Mia dishes out fine Italian and is particularly known for its pizza, and it also has vegetarian and vegan options; Sushi by Loonfu is the place to go if you have a hankering for sushi or Asian cuisine; On Fire Barbeque serves up the best barbeque you are likely to find anywhere on the island.
Nearby attractions at the Horned Dorset Primavera include catamaran trips and kayak tours, several beaches ranging from quiet and secluded (like the one The Horned Dorset itself rests on) to bustling and lively, lighthouses, diving, snorkeling, and surfing, particularly at Domes Beach and Maria's Beach. If you find yourself in western Puerto Rico and are looking for a gorgeous hotel with top-of-the-line, gay-friendly service in which to stay, then you can hardly pick better the Horned Dorset Primavera.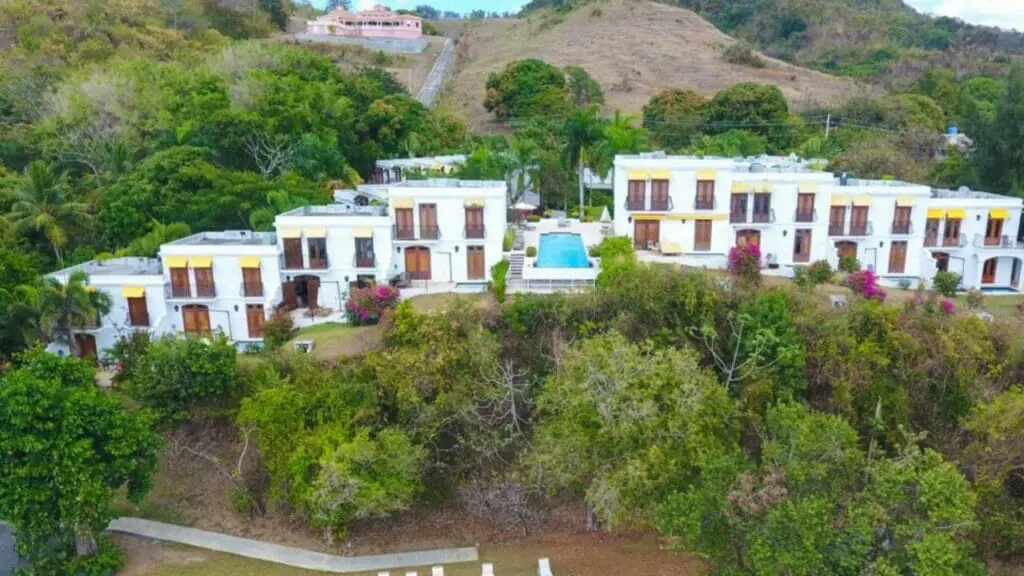 "The One-of-a-Kind Rio Grande Hotel," as the Hacienda Siesta Alegre bills itself, offers an unforgettable stay in a 10-room inn in the El Yunque National Forest. "Welcome to the Hacienda Siesta Alegre, where tropical breezes and lush landscaping welcome you." So says the resort's tagline, and so it delivers. Gay guests are not likely to find another lodging quite like it anywhere in Puerto Rico, nor one more beautiful. We will warn you that you will likely not want to leave once you stay here – it is truly a piece of paradise on Earth.
The ten rooms are unique and have loads of personality. The Flamoyan is a honeymoon suite (Hacienda Siesta Alegre is another excellent wedding/honeymoon destination for straight and LGBTQ couples alike) with a gorgeous canopy bed that features handmade lace, while the popular Tree House offers a unique lodging experience, to say the least.
Other rooms include the Orchid Room, the Fern Room, the Alemendre Family Suite, and so on. Terraces, balconies, gardens, bridges, arches, and courtyards abound at this beautiful hotel resort, all surrounded by the El Yunque in all its splendor. For a memorable stay that will have you dreaming of your next return, again and again, the Siesta Alegre.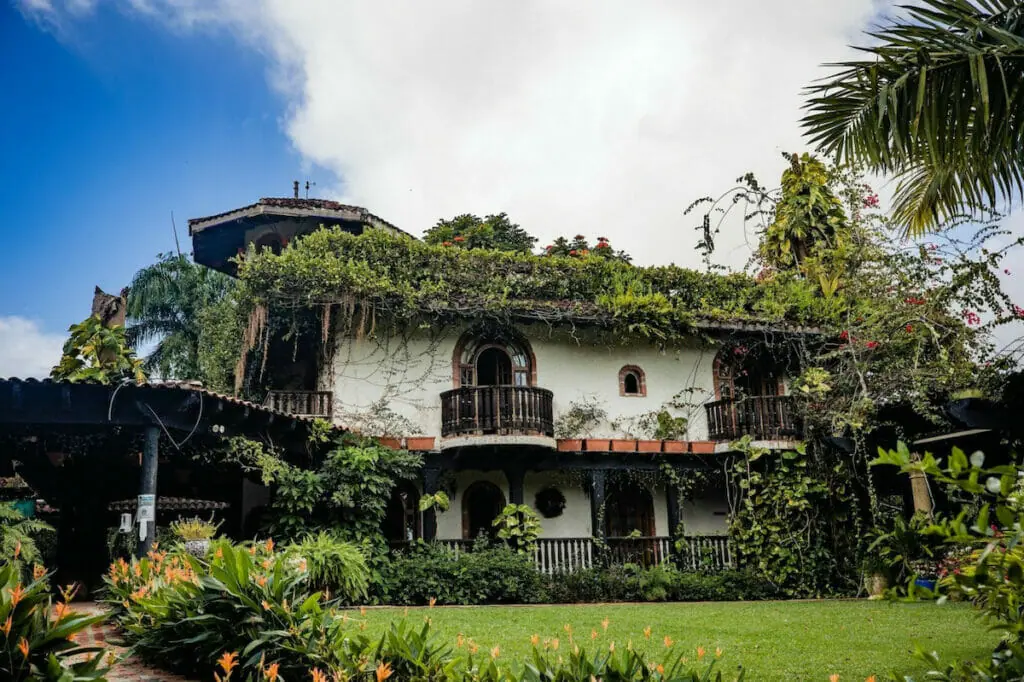 The eco-friendly Royal Isabela Resort, located in the town of Isabela, known as the "Garden of the Northwest," consists of 20 casitas that encompass 1500 square ft. total, including both indoor and outdoor space. The resort offers a romantic, intimate, and nature-oriented stay with a gay-friendly atmosphere that welcomes all.
The resort is right on the oceanfront, with access to the beach. It takes much pride in its clifftop-perched golf course, The Links, where lessons are available including junior lessons every Saturday. The resort's restaurant, the Jota Restaurant at Royal Isabela, boasts a Caribbean menu with farm-to-table ingredients, as well as fresh fish from local fishermen and cheese from local cheesemakers. The restaurant features an outdoor terrace for an alfresco dining experience.
Close attractions are bountiful, with the region's dramatic natural beauty punctuated by stark oceanside cliffs, lush forests, and stunning beaches. The Guajataca State Forest and the Camuy River Cave Park are close by, and the area is known for its many breathtaking limestone caves. The Royal Isabela Resort is also a popular wedding destination, and gay couples could do much worse than to arrange the important occasion here at the Royal Isabela. It offers a beautiful natural setting and LGBT-friendly hospitality with great service.