In recent years Mumbai has become increasingly progressive in its acceptance of the queer community. This is evident in the many gay clubs, events and bars you can see on a visit to this city of twenty million people.
In addition, since 2019, Mumbai has hosted a yearly pride parade in March, and even if their number of gay venues is small compared to other parts of Asia, you can still find a host of weekly queer-themed events to keep you sane for the rest of the year. You can find fun social engagements from drag through to gay Indian film nights, with so much more for the gay tourist to explore in Mumbai.
Despite its growing gay culture, Mumbai has many more reasons why many fall in love with this city when they visit. To begin with, this densely populated metropolis, off India's western coastline, is the largest Indian city and current financial center, but this wasn't always the case.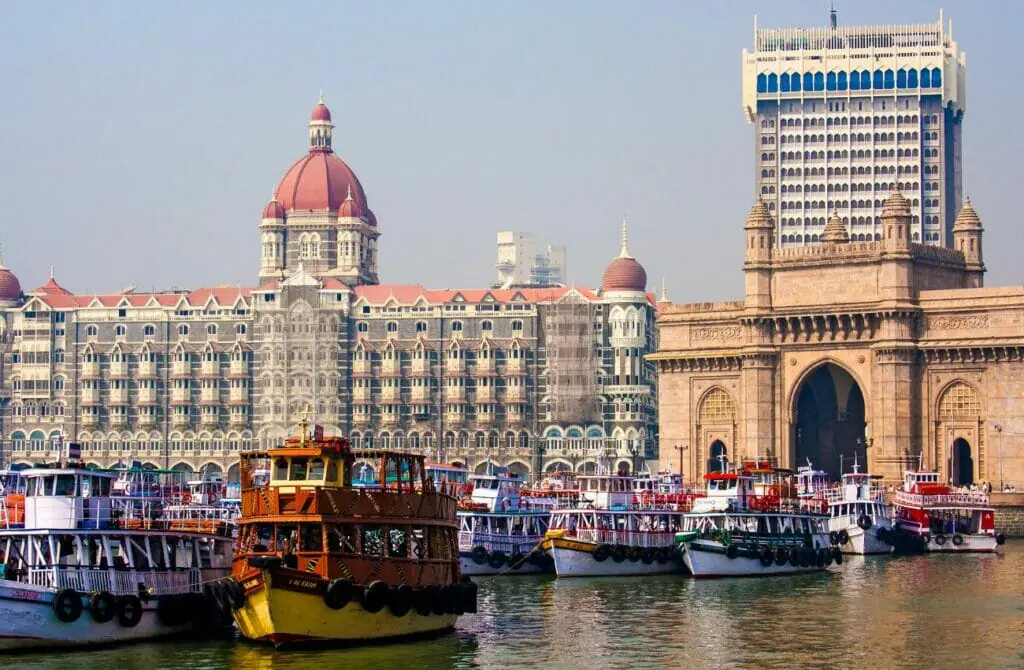 When she was founded in the first decade of the 16th century, she was just a tiny port settlement in the territory of the Mughal Empire. In 1535 Mumbai was surrendered to European control and tossed between various imperialists who had an interest in the region's economic gains out of the Indian Company until falling into British hands.
Its name switched to Bombay under their control and was only reverted in 1995 after fifty years of Indian independence. You can experience this rich history and the colorful Indian culture in Mumbai in various ways, whether walking through historical landmarks or sitting down for a traditional Indian meal and talking with locals. So, a trip to Mumbai is one you can't miss out on.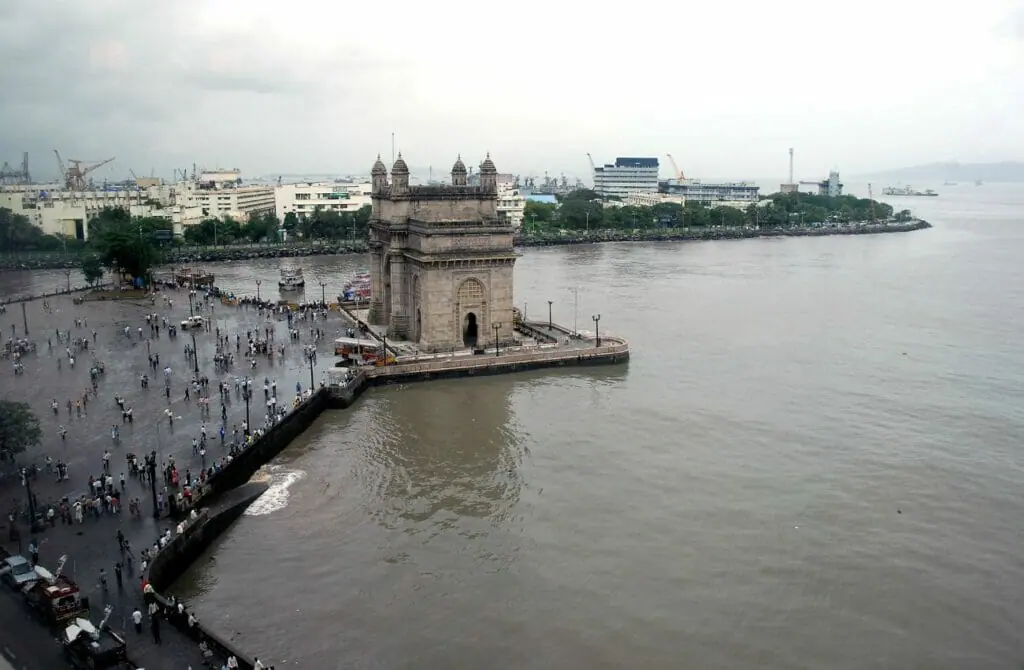 Attractions in Gay Mumbai, India
Welcome to Gay Mumbai, darling! While the city may not be the most welcoming to the queer community, fear not! There are still plenty of fabulous things for you to do while keeping things low-key. First and foremost, you must visit some of the city's most iconic landmarks and attractions, dahling!
Take in the history and culture by visiting museums, art galleries, and historical monuments. And don't forget to marvel at the stunning architecture, explore parks and gardens, and indulge in the local cuisine. But that's not all, darling! Gay or straight, there's always something to do in Gay Mumbai. Immerse yourself in the local culture by attending cultural events like festivals, concerts, and shows.
In India, LGBT rights have made significant strides in recent years, but many issues remain. In 2018, the country's Supreme Court overturned a colonial-era law that criminalized homosexuality and in 2023, the legal battle for same-sex marriage heated up, but societal attitudes towards LGBTQ+ people remain largely conservative.
Discrimination and violence against queer individuals still occur, and there is still a long way to go regarding legal and societal acceptance.
As a queer traveler in India, it is important to exercise caution and be mindful of your surroundings. While larger cities like Mumbai and Delhi have more visible LGBTQ+ communities and venues, it is still important to be discreet in public spaces outside these areas.
Holding hands or displaying affection in public may draw unwanted attention or negative reactions. It's also important to be aware of local customs and dress codes, especially if visiting religious sites or rural areas. It's always best to err on the side of caution and respect the local culture.
Trust us; there's always something fun and exciting happening in this fabulous city. Remember, discretion is key in a city that's not always welcoming to our fabulous community. So, keep it lowkey and enjoy all the wonderful things Gay Mumbai has to offer!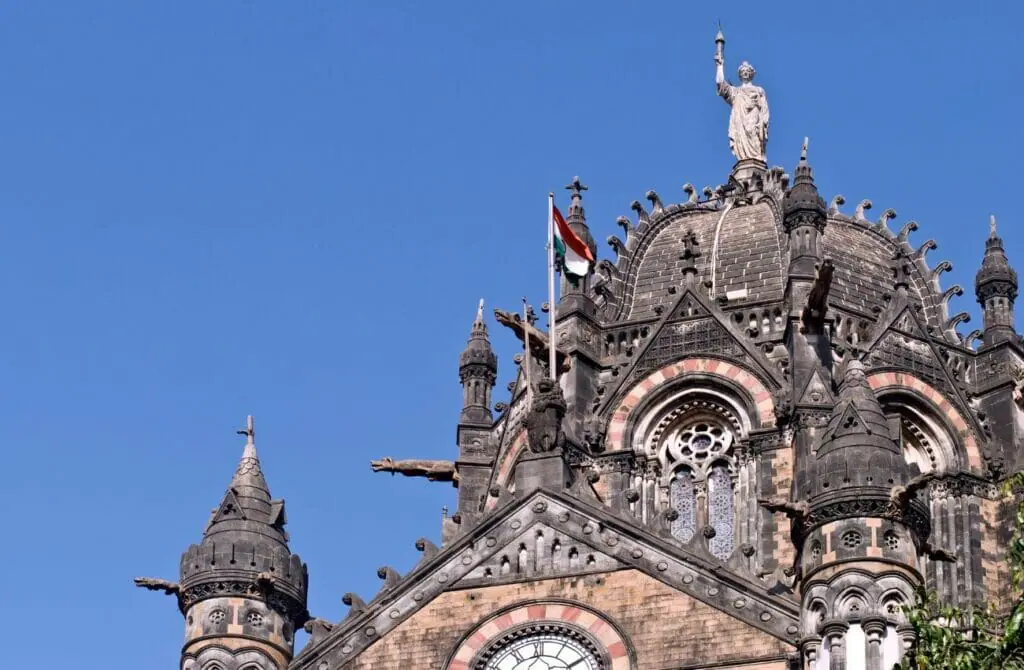 Highlights of Mumbai Private Sightseeing Tour
One of the best ways to kick-start your visit to Mumbai is to check out the award-winning Highlights of the Mumbai Private Sightseeing Tour. So many love this tour because it allows you to experience the best of Mumbai without feeling like you've missed out on anything, even if you are only in the city for a few days.
What makes this even better is the option to personalize your itinerary so you see everything you want. These sights could include The Gateway of India, Oval Maidan and Banganga.
Mumbai Street Food-Tasting Evening Tour
India is famous for many things, but its cuisine is perhaps its biggest badge of fame worldwide, with various dishes found in every corner shop in every part of the world. Even if the buttered chicken curry isn't strictly 'authentic,' it is the drive why many people come to India to try the real deal!
Just as well, Mumbai has some fantastic venues and an easy Street Food-Tasting Evening Tour to help you try a small selection of classic Indian food.
The Gateway of India was an archway constructed in 1924 as a commemorative monument for celebrating the visit of King George V to India, the first British monarch to do so. Although it stands now as a reminder of imperialism, it is a reminder of Indian independence and is an important national system despite its origins.
Unfortunately, you can't walk under it or get up close, but you can still view it from afar and take in this unique Indo-Islamic arch.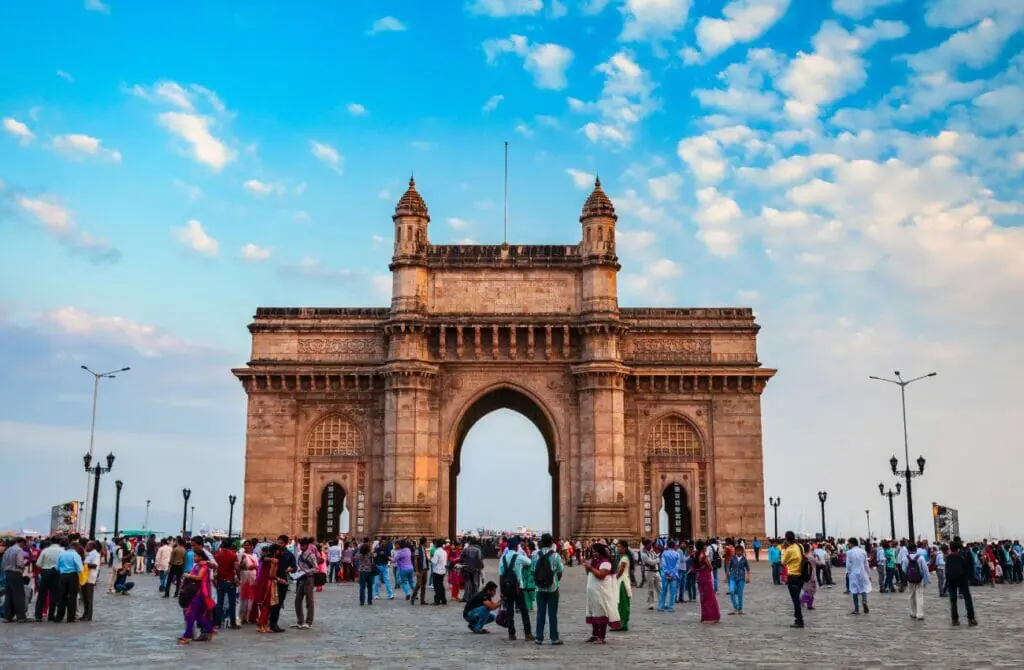 Shree Siddhivinayak is a Hindu temple built in 1802 and dedicated to Ganesha; that is one of the wealthiest temples in Mumbai. First, you will be struck by the magnificence of this towering white structure as you gaze in awe at the high pillars.
Then when you go inside, you will be left speechless further by the golden ceilings in the main shrine area and the ornate decoration framing the effigy of the elephant god Ganesha.
Chhatrapati Shivaji Maharaj Terminus
Mumbai is home to the 1887 Italian Gothic station, listed as a world heritage site and a source of national pride. Still in operation today, the Chhatrapati Shivaji Maharaj Terminus can be fully experienced when you take a train or pop in to see one of India's biggest train stations.
You may also be interested to know it is home to the National Central Railway organization, so many of the biggest train-related things go down here!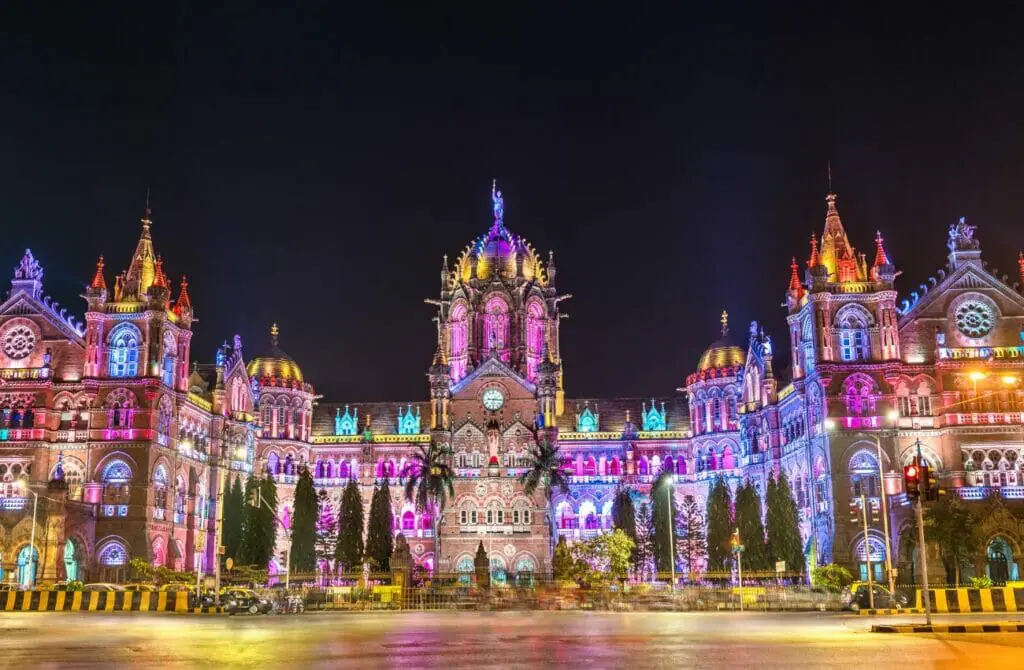 Bollywood Tour: Dadasaheb Phalke Chitranagari
Mumbai is home to India's film industry, which is lovingly called 'Bollywood', so if you have the time, it is worth getting a tour of the hotspots where some of India's most famous films were made. Their film studios have many tour options for visitors that can see it in person without having to star in any talkies!
Chhatrapati Shivaji Maharaj Vastu Sangrahalaya
Built-in 1922, we have the brilliant history museum of Mumbai, housing a rich collection of artifacts that document the several thousand-year histories of the region. You can walk incredible exhibits such as the Karl and Meherbai Khandalavala collection of 700 artifacts of unique artworks from India and Nepal.
The older parts of their collection include artifacts from the 5th-century Buddhist stupa of Mirpurkhas site and other prominent excavations. However, they also have a rich botanical and flora collection, which doesn't cease to show its splendor, as well as a growing modern art collection. You could get lost in this place and easily spend a whole day seeing it all.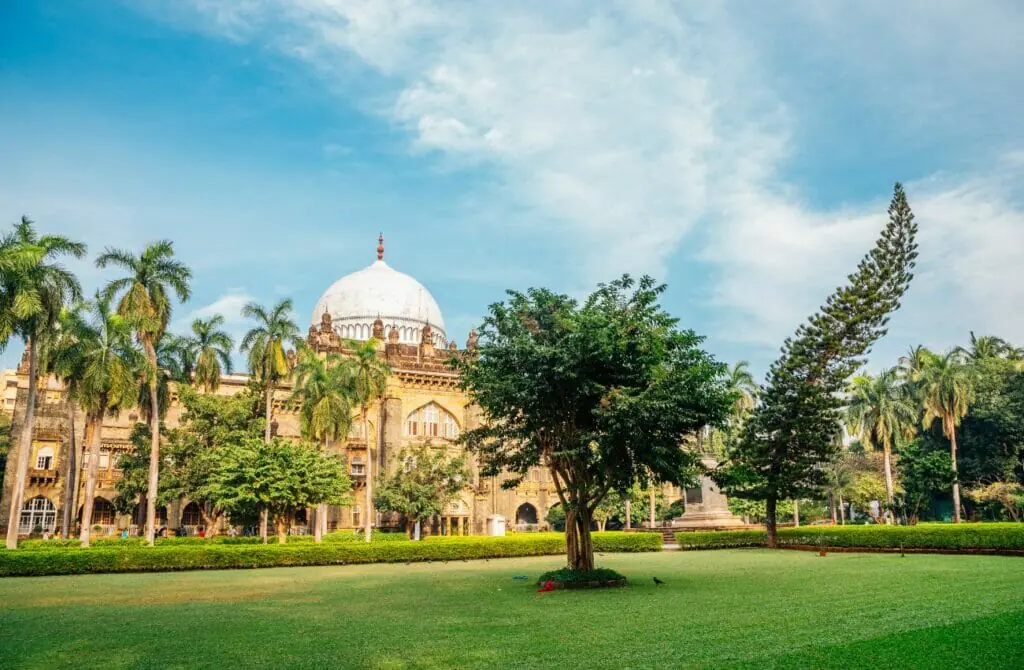 A Self-Driven Gay Tour Through Mumbai in Fifteen Landmarks Reported in the Hindustan Times
Mumbai is a gem for hidden and unlikely gay attractions worth visiting and learning about their queer history. The Hindustan Times reported on fifteen gay landmarks that you can use as a self-guided tour to experience the city uniquely.
Whether that be the site of the former gay-friendly pub Voodoo along the Gateway promenade or the former Karma Lounge at the Opera House, you will be surprised by the rich history of gay Mumbai.
In the Sanjay Gandhi National Park, just outside the city, you will find the incredible Kanheri Caves, a network of ancient Buddhist temples and shrines with over 109 entrances and plenty of statues and paintings. The structures were carved into volcanic rock around 1,400 years ago and still hold sacred significance to the local Buddhists today.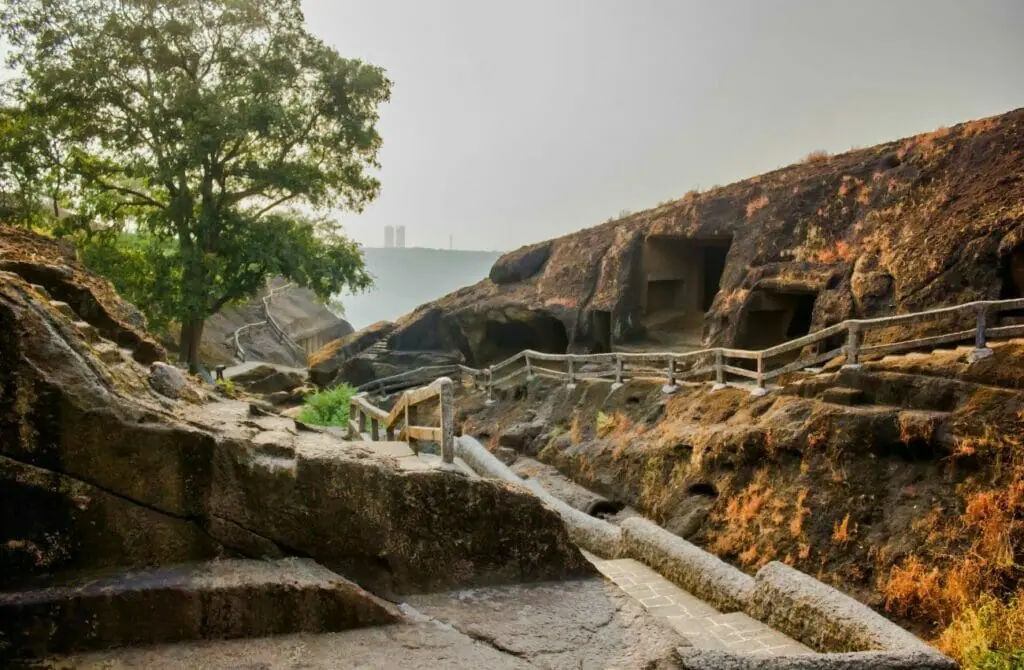 Just to the north of Mumbai city is the expansive Sanjay Gandhi National Park just north of Mumbai, where many adventures await you. Whether interested in history, hiking through the natural parts of India, or heading out into the wild without a plan only to find something incredible, you can find all these things.
Some highlights of this place include the first-hand experience with wildlife from the swinging monkeys and the jumping deer, the zoo for close-ups with big cats, the mountain peak views of Mumbai city, and so much more!
Found on a long and winding islet off the coast of Worli, Haji Ali Dargah is one of the most famous mosques and dargahs in Mumbai, and for good reason. Its unique location makes it picturesque as it is a sacred place for Muslims to pray and tourists to experience first-hand religions in different parts of the world.
Moreover, it is not just an impressive example of Indo-Islamic architecture from the 15th century but a burial place for the legendary merchant Pir Haji Ali Shah Bukhari.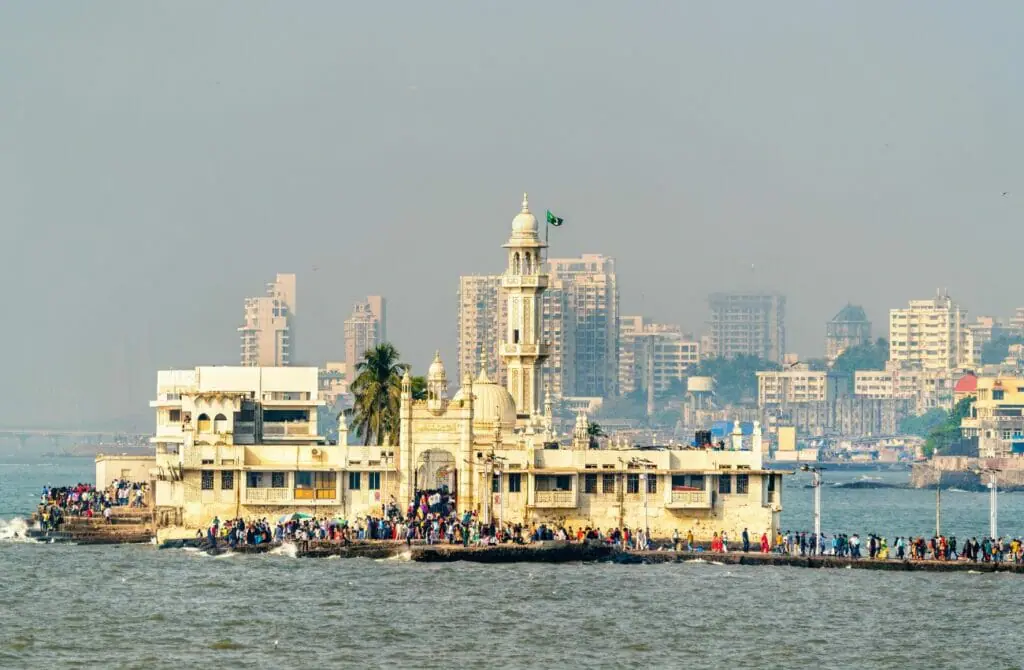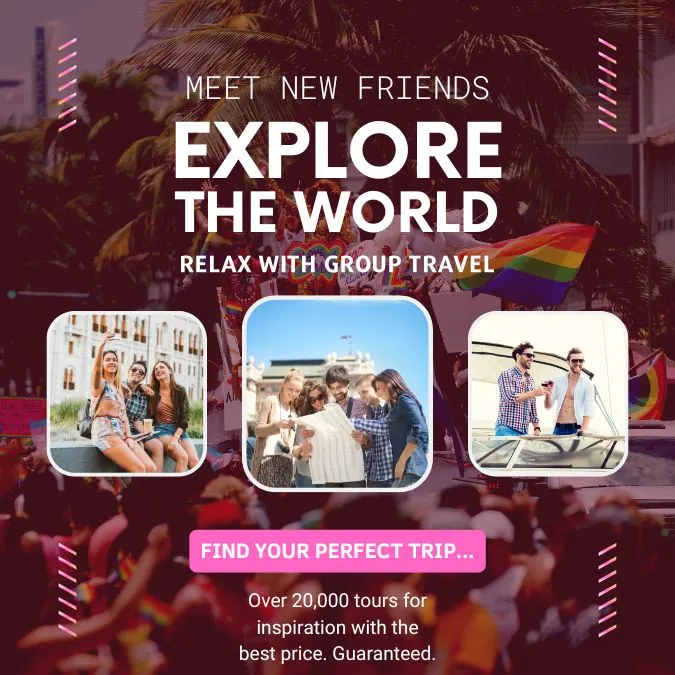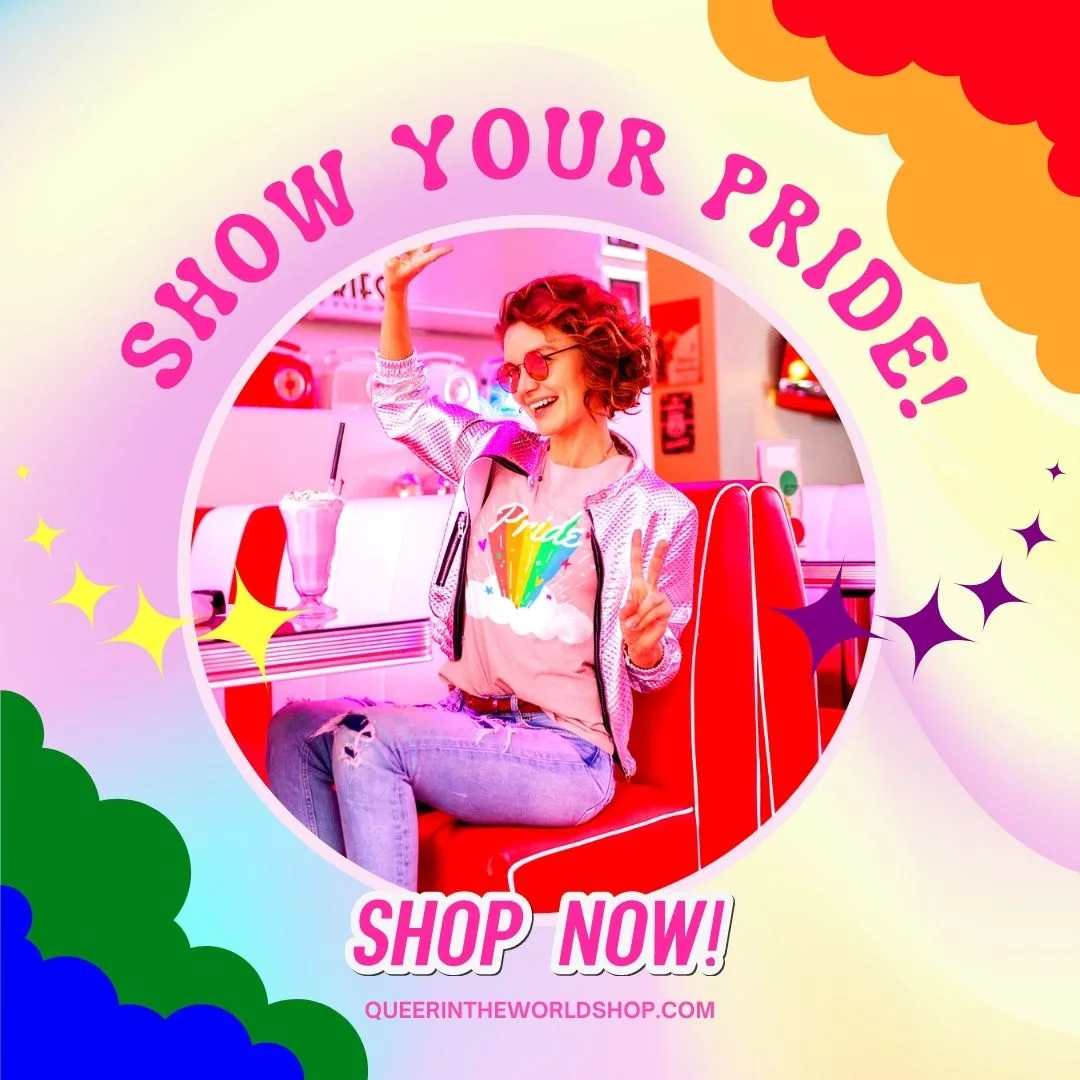 Gay-Friendly & Gay Hotels in Mumbai, India
Don't wait another minute to book your stay at one of the most fabulously queer-friendly hotels in Mumbai! While many establishments in town might not welcome our rainbow family, these hotels have all pledged to embrace our queer spirit with open arms.
From non-discrimination policies to LGBTQ+ resources and amenities, these hotels go above and beyond to create a safe and inclusive environment for all guests who identify as LGBTQ+. And if you're looking for a place to stay in an area known for being LGBTQ+ friendly, these hotels have got you covered too.
In addition to the locally-owned gay-friendly accommodations in Mumbai, international hotel chains can also be great options for LGBTQ+ travelers.
Many of these chains have implemented policies and training programs to ensure that their hotels are welcoming and safe for LGBTQ+ guests. They may also have LGBTQ+ affinity groups within the company, which can help to promote a culture of inclusivity and support for queer travelers.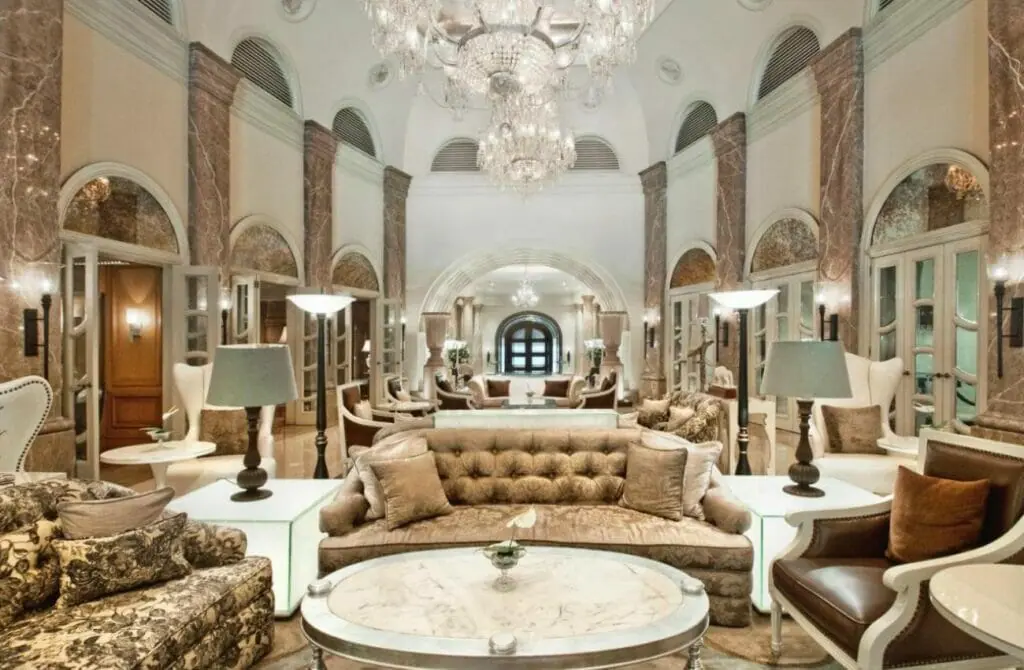 Moreover, international hotel chains are often known for their high-quality amenities and services, which can provide a more luxurious and comfortable stay for LGBTQ+ travelers. With a global presence, these chains can also provide a sense of familiarity and consistency for queer travelers who may be navigating unfamiliar destinations.
Whether you choose a locally-owned gay-friendly accommodation or an international hotel chain, it's important to do your research and choose a place that will make you feel welcome and comfortable during your stay in Mumbai.
So why wait? Book now to experience the comfort, luxury, and acceptance these gay-friendly hotels in Mumbai have to offer. With options to fit every budget and preference, you're sure to find the perfect home away from home.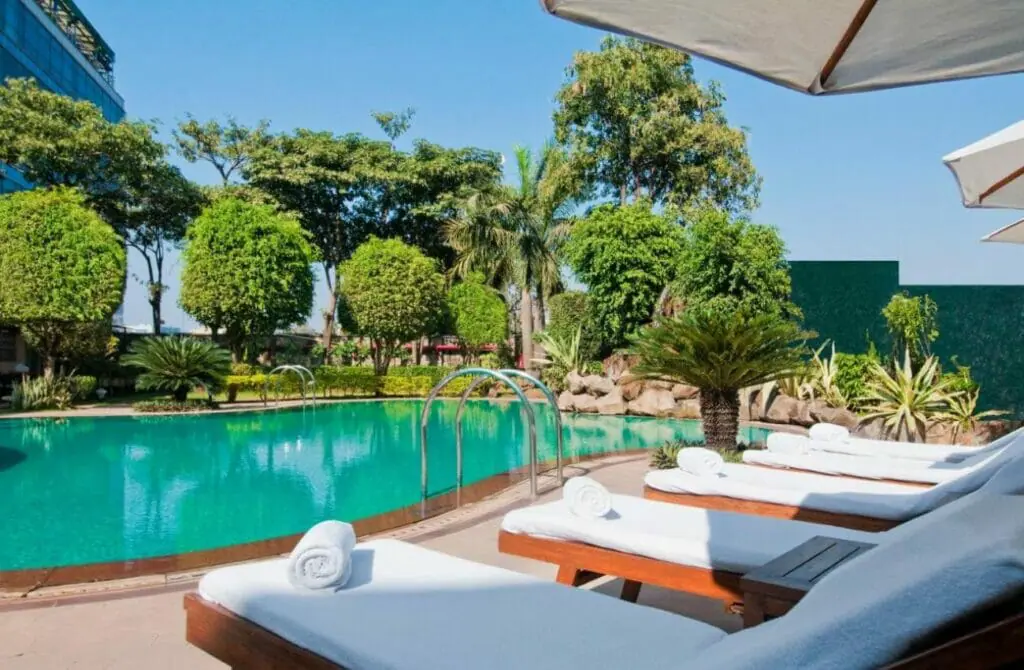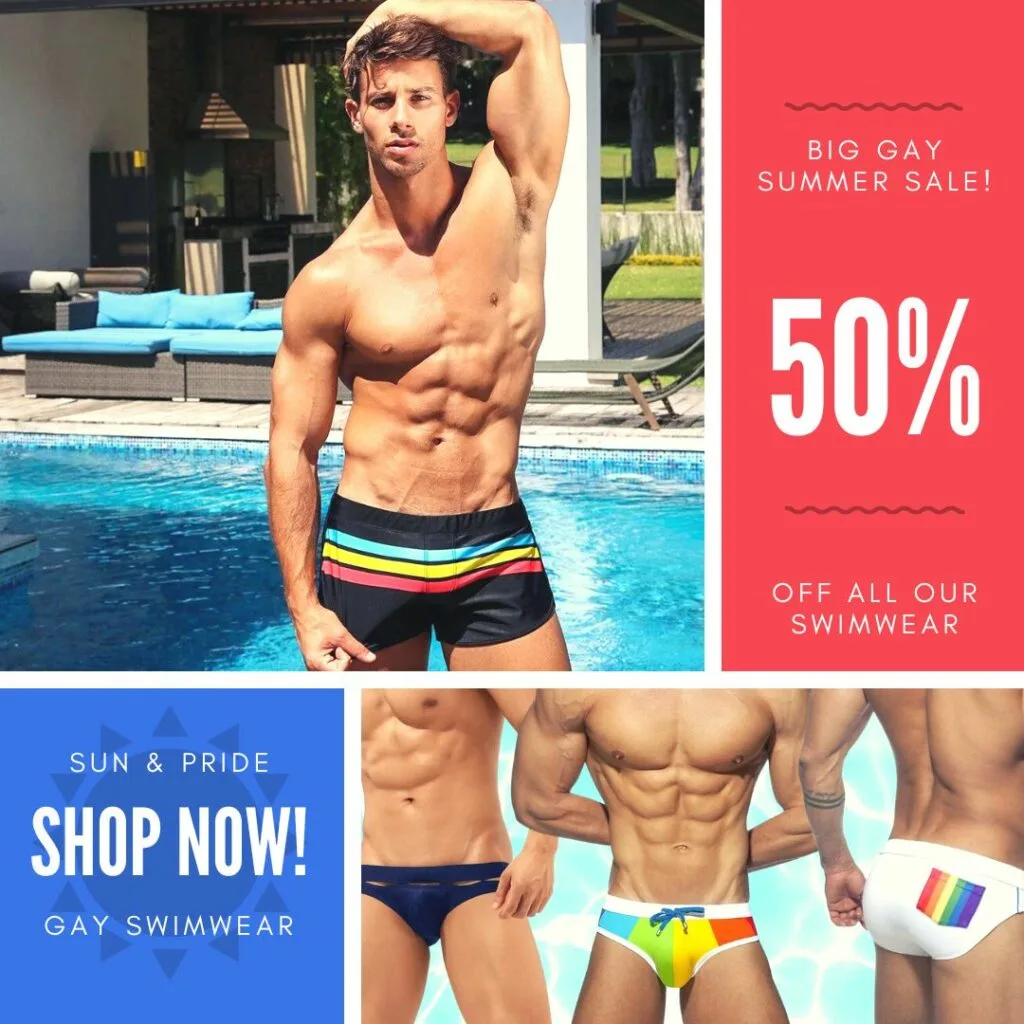 Hilton Mumbai International Airport ☆☆☆☆☆
The Hilton Mumbai is a brilliant way to live a life of luxury while on holiday in India. Not only will you find a fantastic collection of amenities in this five-star hotel, but it's also so close to the top tourist attractions that you don't need to worry about walking too far.
Instead, begin your day with a delicious buffet breakfast for a fee, then before you get cleaned up fresh, hit their gym to get your steps in. Once ready, you can step outside this hotel and be within talking distance of the airport and accessible public transport to take you anywhere within minutes. However, suppose you want a lazy afternoon in the hotel.
In that case, you will be treated to a pool, spa service, several restaurants and drinking options, and a tranquil garden to celebrate fine weather. Also, your private accommodation is just as pristine, with room service, comfy beds and incredible views that can each be catered to your needs. So, if you want to live like royalty in Mumbai, this is one place you won't be disappointed!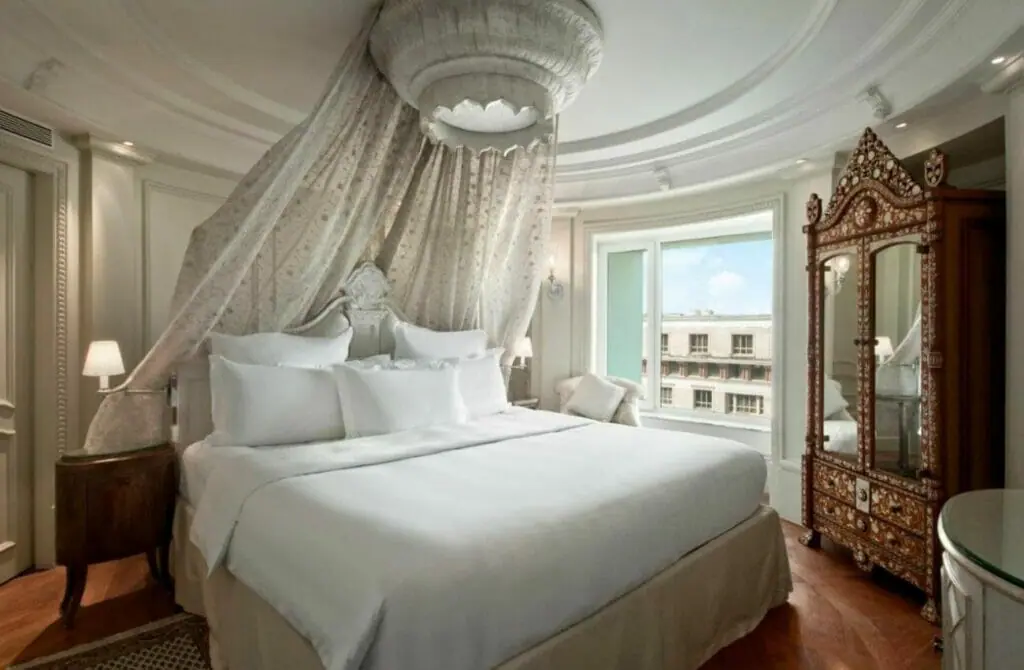 Holiday Inn Mumbai International Airport, an IHG Hotel ☆☆☆☆
Guests love the four-star Holiday Inn Mumbai because it is readily available near the airport and public transport and has exceptional services, making it a reason why people keep coming back! You will fall in love with your private quarters at this hotel for many reasons.
However, the highlights of this space include the views and an expansive room, all the hotel basics you'd ever need. You can select from a wide range of rooms to be spoilt for choice. Then in the shared spaces, the Holiday Inn truly shines with its spa, sauna, and outside pool on the one hand and its delicious selection of restaurants and dining areas. So why feel a need to go anywhere else?
Radisson Mumbai Andheri MIDC ☆☆☆☆
Mumbai is also home to another exceptional four-star experience, the brilliant Radisson Mumbai, which isn't just a three-minute drive to top attractions like the Mahakali Caves but a leading example of how to create an excellent experience for guests.
Their first lesson is in the art of great shared entertainment for guests, with an outdoor pool and lounging area on a private terrace to expansive dining areas with cozy seating. The second is in the full spa service, creating exceptionally relaxing experiences for those wanting a break from their busy adventures around Mumbai.
Of course, the highlighted lesson of this place is the exceptional food, starting with their continental breakfast followed by delicious lunch, dinner and bar options for the rest of the day.
Then when you are ready for the final lesson in hotel design, the private rooms are just as exceptional, with a cozy bed, a TV, an ensuite and top views of the surrounding cityscape. You don't need much else to impress your guests!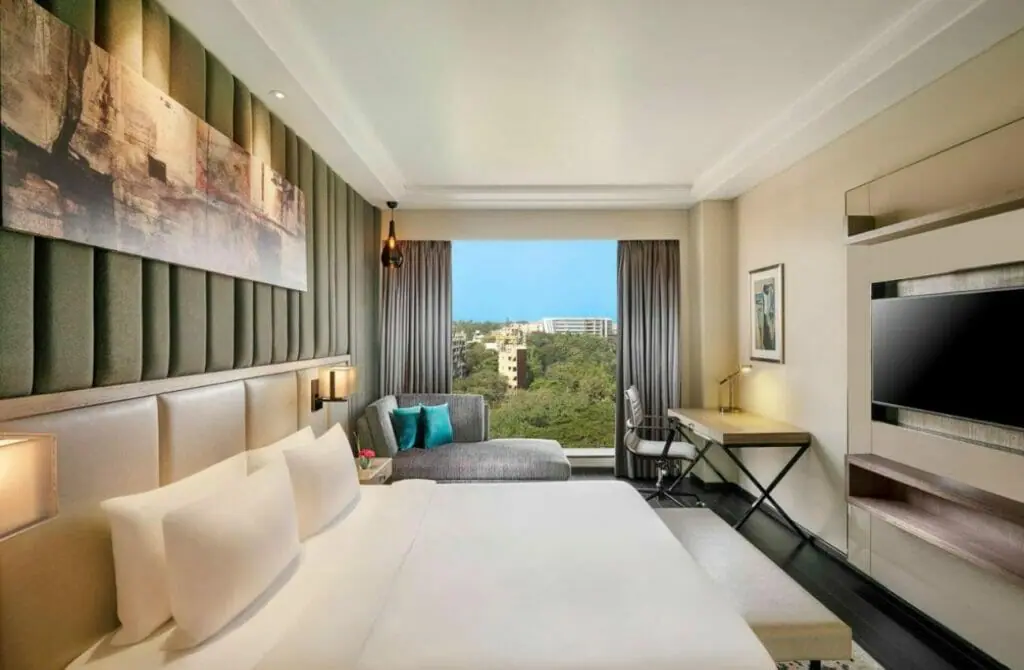 Located near the Bollywood Dadasaheb Phalke Chitranagari studios, if you want a slice of the biggest Indian film empire, this could be the perfect place to stay in Mumbai. You will not only be treated to a continental breakfast for a fee and a 24-hour gym but also, their garden and services for business travelers are stellar.
Not only is this perfect for solo travel, but they are also super family-friendly, so if you're taking your little queer family on a tour of India, your needs will be catered for here. This is best seen in the rooms with their living areas, ensuites, microwave and fridge, giving you the space to relax.
A brilliant hotel located conveniently close to the airport in Mumbai is the Airport Metro which prides itself on being a suitable option for middle-range budget accommodation. It is excellent for solo travelers and those wanting not to travel far for those early morning flights!
However, it also goes above and beyond the outside of its handy location, from the complimentary breakfast to the free Wi-Fi; you don't need much more!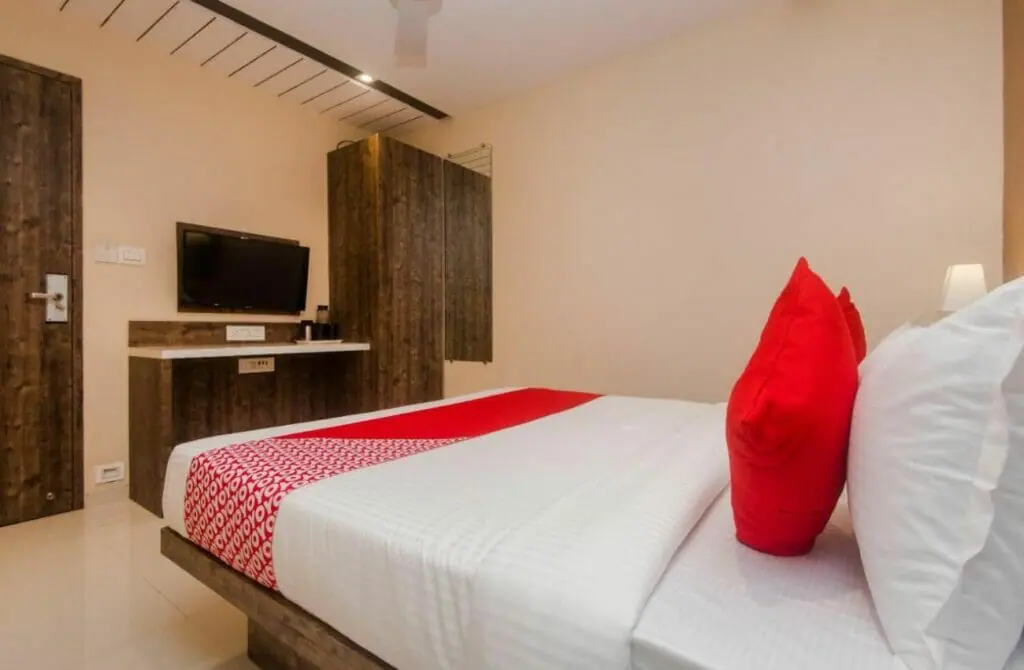 Gay Nightlife In Mumbai, India
Mumbai has a surprisingly active gay nightlife despite the conservative nature of India; recent progressive movements help this by not just the government but the growing widespread acceptance of the queer community. This has led to bars opening and hosting gay parties and social events to help the gay populous thrive as their rainbow selves. So, you can expect many fun things to do on a night out in the city.
Darling, let's talk about exploring the queer nightlife in Gay Mumbai, shall we? It's true this city might not be the most welcoming to our fabulous community but fear not! Being gay is perfectly legal here; remember to err on the side of caution when outside of queer-friendly spaces.
But let's focus on the fun, shall we? Exploring gay nightlife can be one of the most thrilling and enriching experiences while on the go. From dancing up a storm at a gay club to sipping cocktails and rubbing elbows with the locals at a gay-friendly bar, you'll have a chance to immerse yourself in the local culture and make memories that will last a lifetime.
And darling, we've got you covered with the best gay and gay-friendly spots in town. So don't be shy; step out of your comfort zone and explore the queer nightlife in Gay Mumbai. Trust us; it'll be worth it!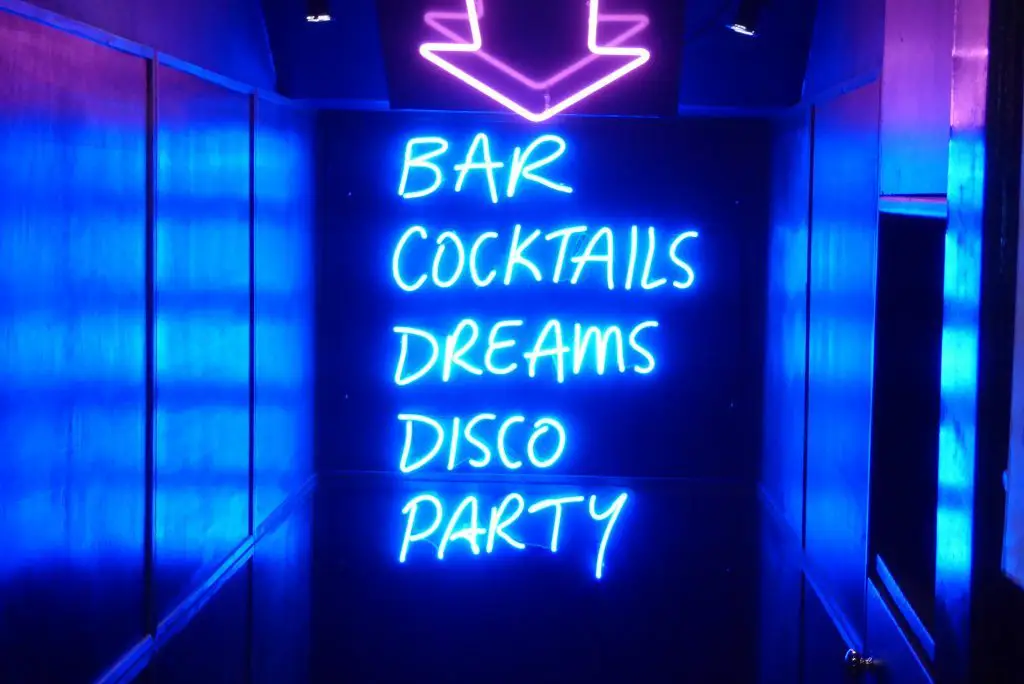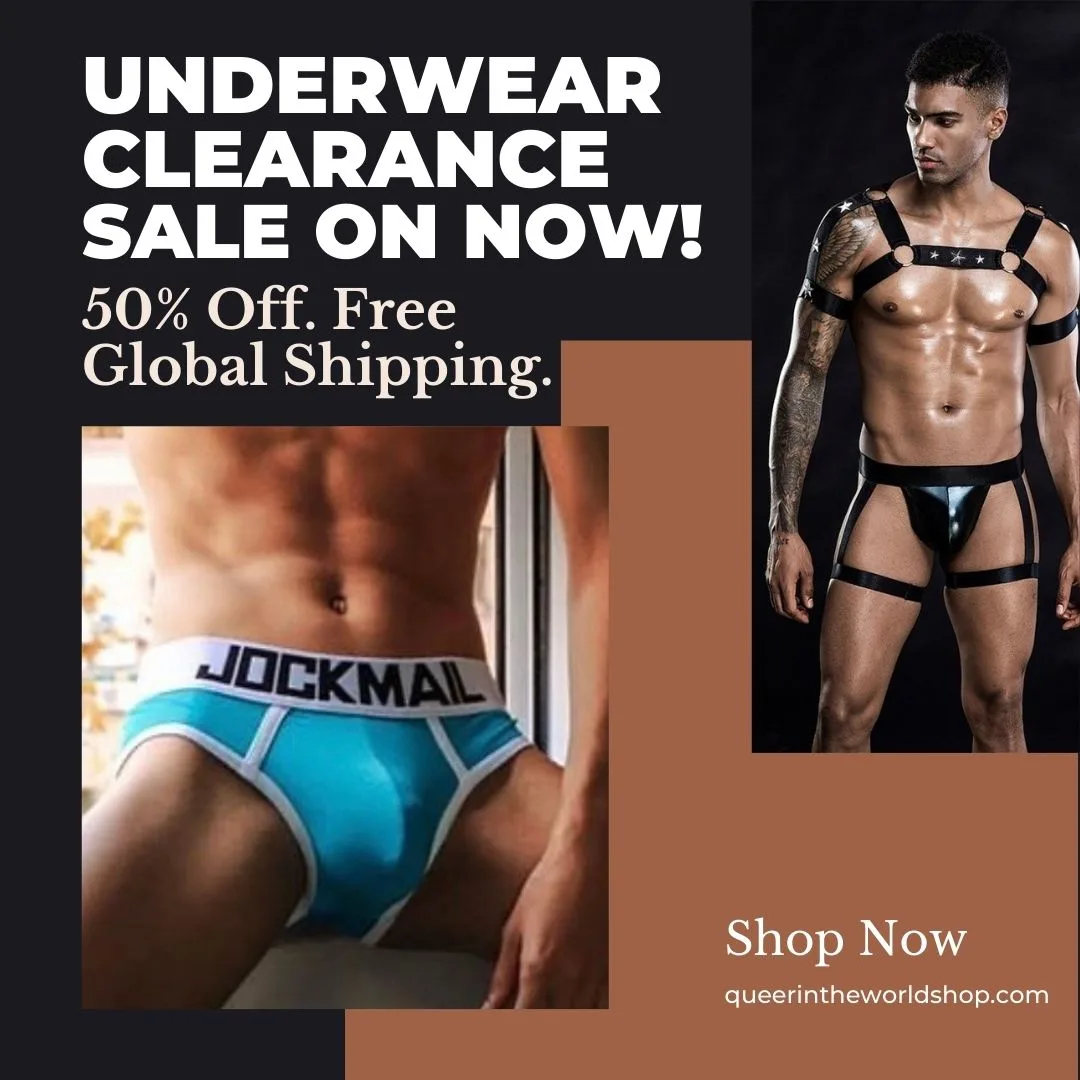 Gay Bars In Mumbai, India
Kitty Su is one of the boldest party havens for the gay community in Mumbai as their club's doctrine is as follows: "The Bold and The Beautiful, The Ancient and The Modern, The Karmic Sinner, The Progressive Lover, The Artistic Youth…." Whoever you are, you are beautiful, and love is love no matter what.
This will make you feel at home as you explore the modern dancing experience in an exceptionally gay place. Run out of The LaLiT New Delhi you will be treated to an unforgettable night out. Also, they often have weekly gay-themed events with Inclusive Tuesdays, drag nights, and Ladies are King evenings.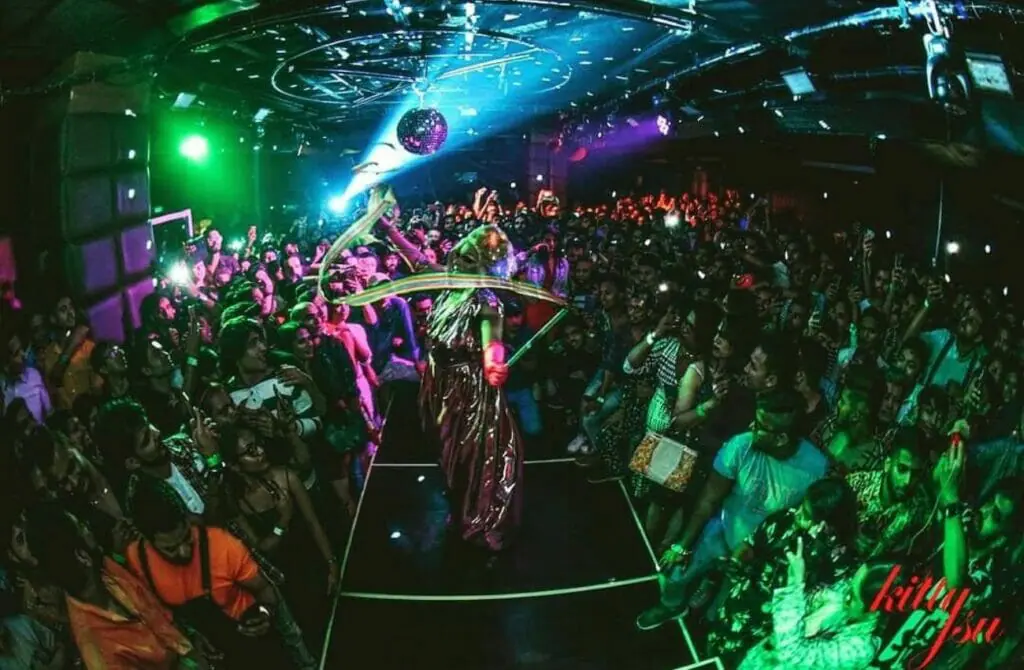 Gay Parties & Gay Clubs In Mumbai, India
Mumbai is home to 'Gay Bombay, ' a gay support group specializing in educational and support programs for those living with HIV/AIDs with a broader network of members who are allies and part of the broader queer community.
Here you can find a starting point to become closely acquainted with the gay scene in Mumbai and India, with the possibility of stumbling on a gay event during your stay in the city.
You can also find in Mumbai the Humsfer Trust, a queer rights group fighting for the growing social acceptance of queer people. You will also see the strides of doctors and other health professionals wanting to make the health of the queer community more accessible to LGBTQ+ people in India.
You can get involved in some rewarding marches or donate their way, but this group's best resource for a gay visitor is the opportunity to meet locals and get a rundown on the actual state of gay life in Mumbai.
Since 2008, Mumbai has been home to its annual Queer Azaadi Pride Festival, which was only disrupted in 2020-2023 due to Covid-19. This social event is the highlight of the yearly gay event calendar and brings the community together to be loud and proud for a few days.
You should message their group to determine when the next one will occur. However, in 2022, one event was organized outside of this group. In its heyday, it attracted 7,000 people to the streets of Mumbai!
The Salvation Star is an LGBQT+ event organizer that regularly hosts fun nightlife events for the gay community in Mumbai. So, you may be in town when they have their famous dance parties or more social drinks, where you can meet fellow gays in India.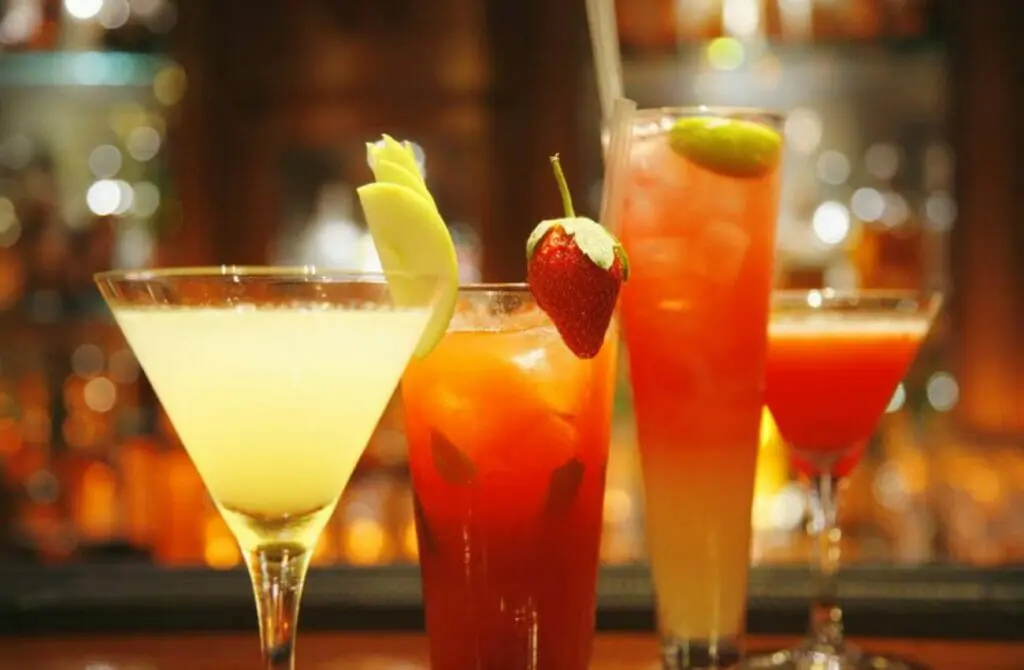 For the younger gay travelers to India, It Gets Better India is a great way to connect with the queer community. You may meet incredible people through the organization or get valuable advice on visiting places when planning your trip to Mumbai.
Being in the heart of Bollywood, it makes sense that you may want to celebrate the queer film industry with the Solaris Pictures Film Festival, that for over two decades, has been celebrating gay films in India and internationally.
Gay-Friendly Nightlife in Mumbai, India
For an eccentrically French and romantic experience in the heart of Mumbai, you can't miss out on a chance to dine at Cafe Mondegar! You will be struck by the food and staff and the delightful cartoon wallpapers allowing you to focus on the food and dining experience. You can't go wrong here with happy laughing patrons, full mugs of ale, straight-dressing servers, and curly-mustache chiefs.
For a chill drinking experience about the taste of the ale and the quality of your company, you can't miss out on Doolally Taproom. People love the freshly brewed beers, the deliciously salty and crisp chips, the table game options for entertainment, and the choice of sitting inside and out.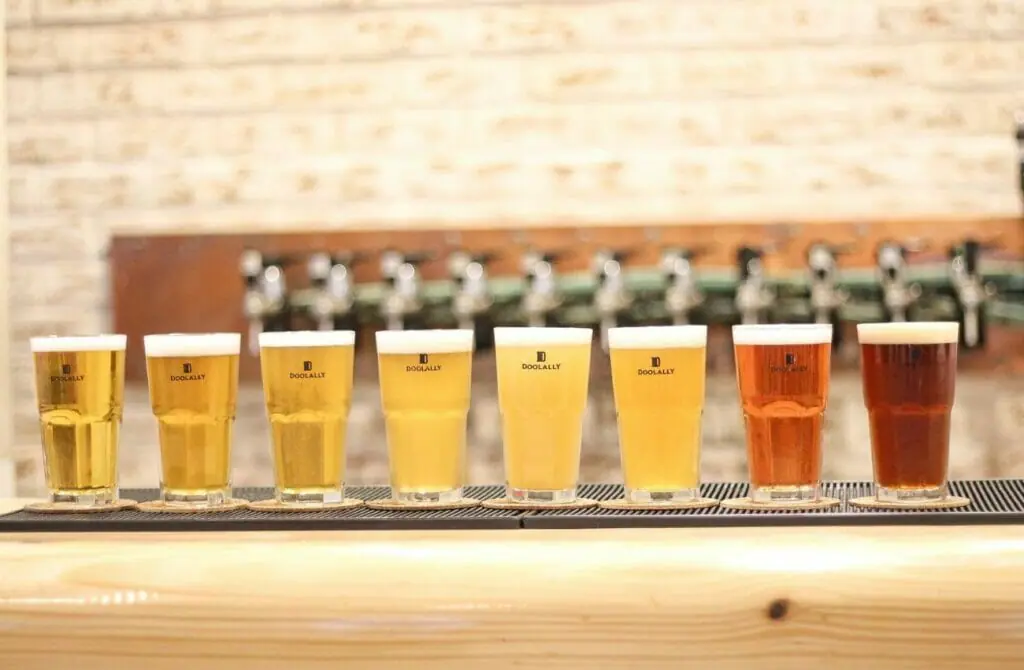 This famous gay-friendly Ghetto Pub is an incredible slice of Mumbai nightlife, where the only rule is to come with a friend—no-stags, a common tradition in Indian establishments. Inside you enjoy a unique range of decor with colorful graffiti art decorating the rustic walls, but great drinks and spaces for socializing at you play a few rounds of pool.
For the best kebabs in town, perhaps even Indian, many swear by the taste of Babemiya. This iconic food chain was founded in 1946 and has become a national icon of Mumbai, and for a good reason, the kababs and other food on their menu are mouth-watering.
They are notably famous for their vegetarian options, but not so much for a dining experience as you must take away and find a place to sit on the street or elsewhere. However, this is an excellent option if you are hungry on the run through our tour and are in the area.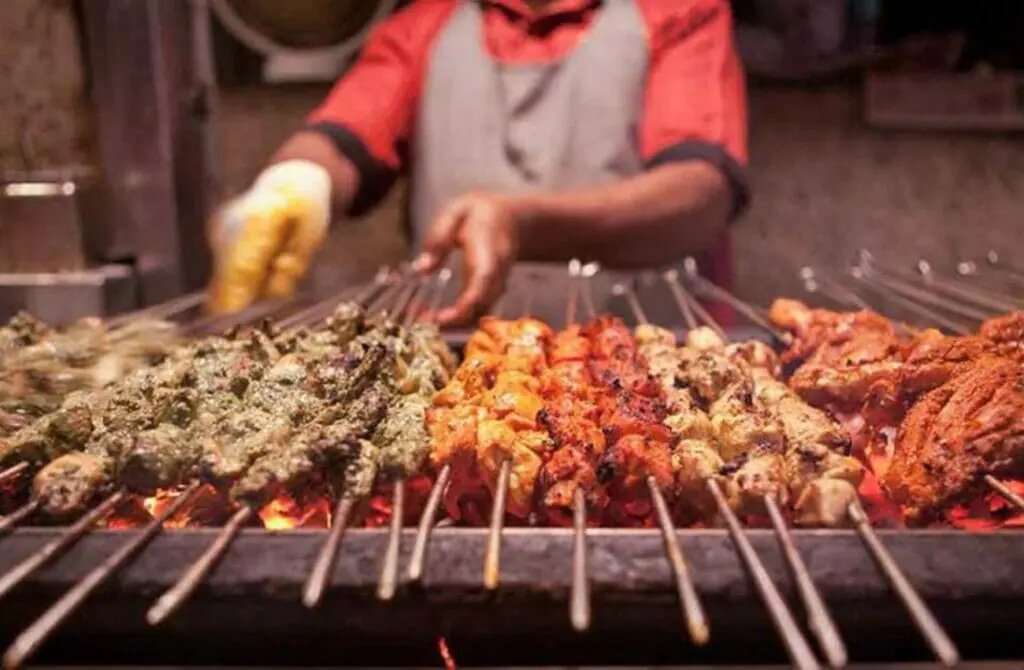 Cruising & Gay Saunas In Mumbai, India
There is no active gay cruising scene in Mumbai; if there is, it is hidden underground from the eyes of the internet, so the only way to know for sure is to ask local gay Mumbai residents.
You can connect with the fellow queer community from the several gay social groups listed in this guide or try your luck in person at the many gay events. If all else fails, you can turn to the usual dating apps and find a keen someone who will have some fun with you at a hotel.
When exploring Gay Mumbai, there's more to life than just cocktails and beers. One aspect of the gay scene that many of us queens love are checking out the local gay saunas and cruising clubs.
Granted, Mumbai isn't quite as wild as Amsterdam, Barcelona, or Berlin, but these steamy venues still offer the perfect opportunity to meet new people, socialize, and engage in some hot and heavy action without swiping left or right. However, remember that these venues can differ in terms of vibe, patrons, and rules, so it's a good idea to be informed before you dive in.
Gay saunas, sex clubs, and cruising have long been popular ways for queer men to meet and engage in sexual activity, particularly in countries where same-sex activity is not widely accepted or may even be illegal. In these places, gay saunas and cruising clubs provide a safe and discreet environment for queer men to explore their sexuality and connect with like-minded individuals.
Despite the rise of gay dating apps, many queer men still prefer the anonymity and physical connection that can be found in these spaces – so somewhat counter-intuitively, you might have a hotter experience here than you would at home.
We recommend checking out our guide to cruising for first-timers before you get started, which should give you the lowdown, and always practice safe sex. Keep in mind that local laws and customs regarding gay venues and sexual activity should be respected at all times.
With a bit of forethought and an open mind, visiting gay saunas and cruising clubs can be a thrilling and steamy part of your gay Mumbai adventure.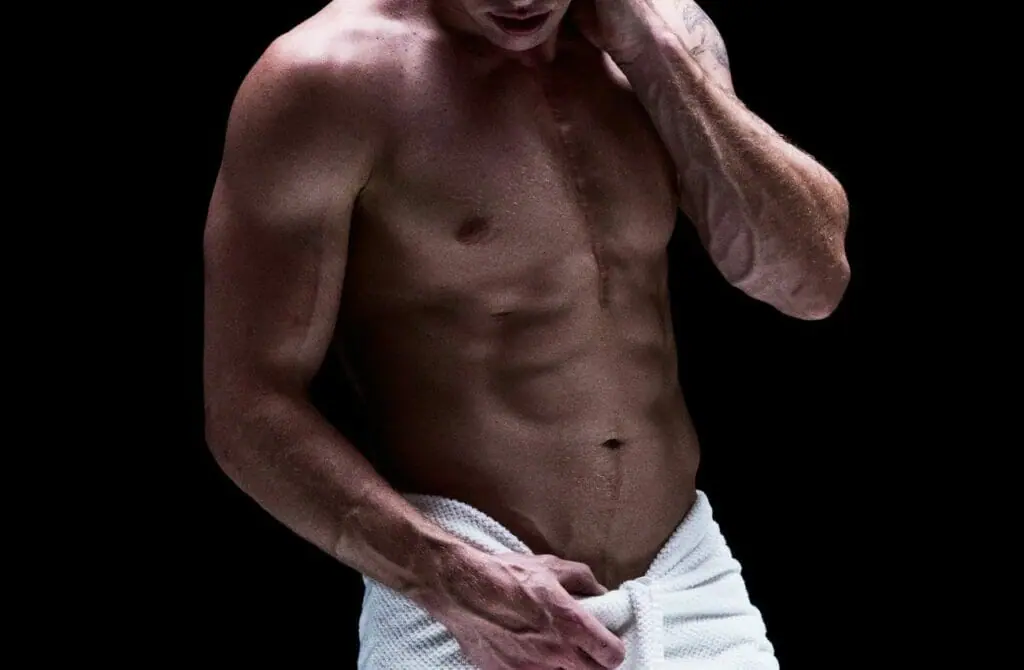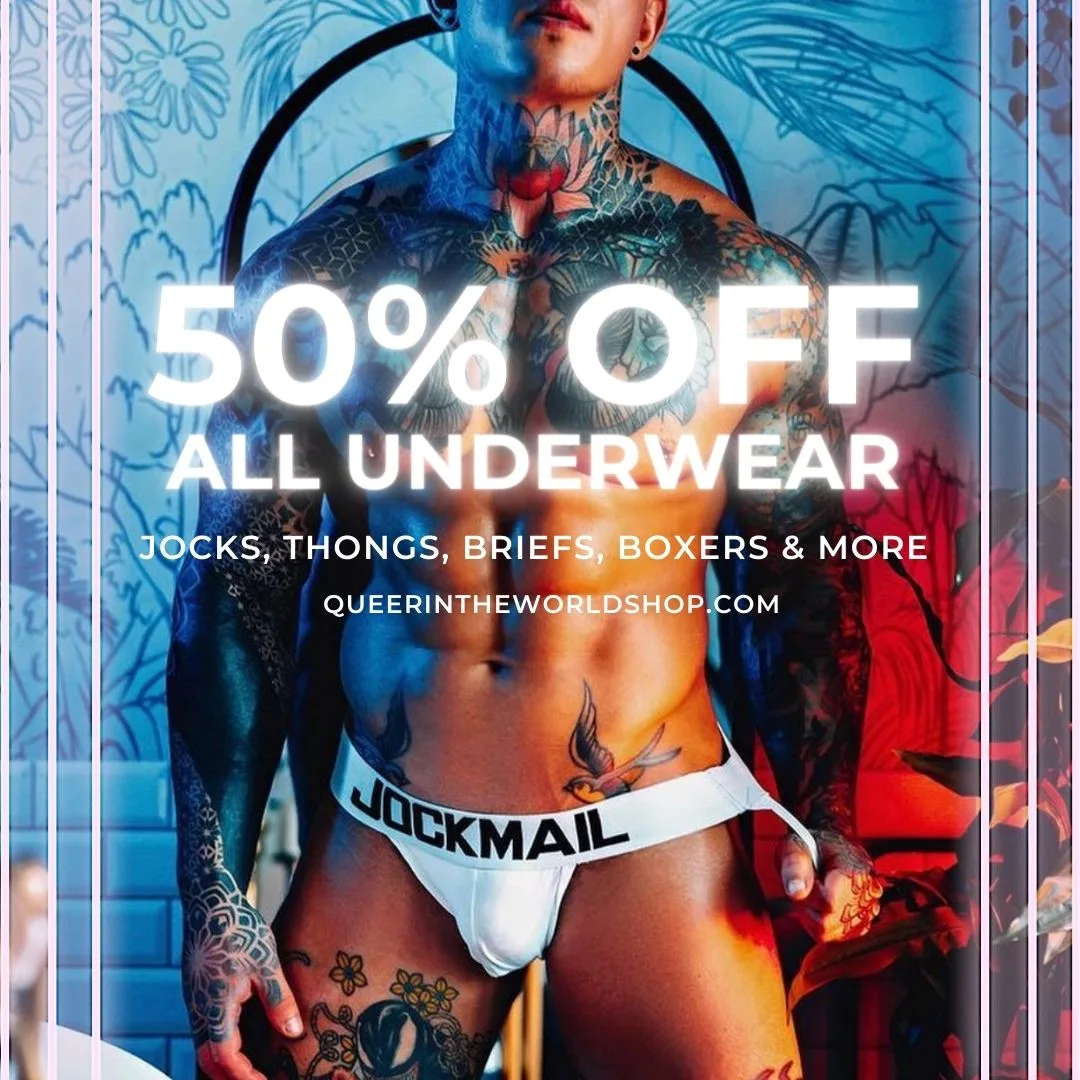 Gay Map Of Mumbai
Finding it hard to envisage where everything is in Mumbai? Hopefully, this queer-centric map helps where we have marked all the bars, clubs, parties, hotels, saunas, massages, and more will help you stay in the spot best suited to you!