Santander is an exceptional gay-friendly destination for those that want a piece of the Spanish coast with a small gay community. Here you won't experience massive gay gatherings except for the yearly pride parade and gay clubs; however, there is still a thriving local queer populous who are out and proud. Outside the gay scene, Santander will welcome you with open arms no matter where you go, with a range of extraordinary things to do and see for all.
Santander is better known for its sandy beaches intertwined with the rocky mountainous terrain of northern Spain, regal mansions, stately architecture, and avant-garde buildings, which makes exploring the city a joy.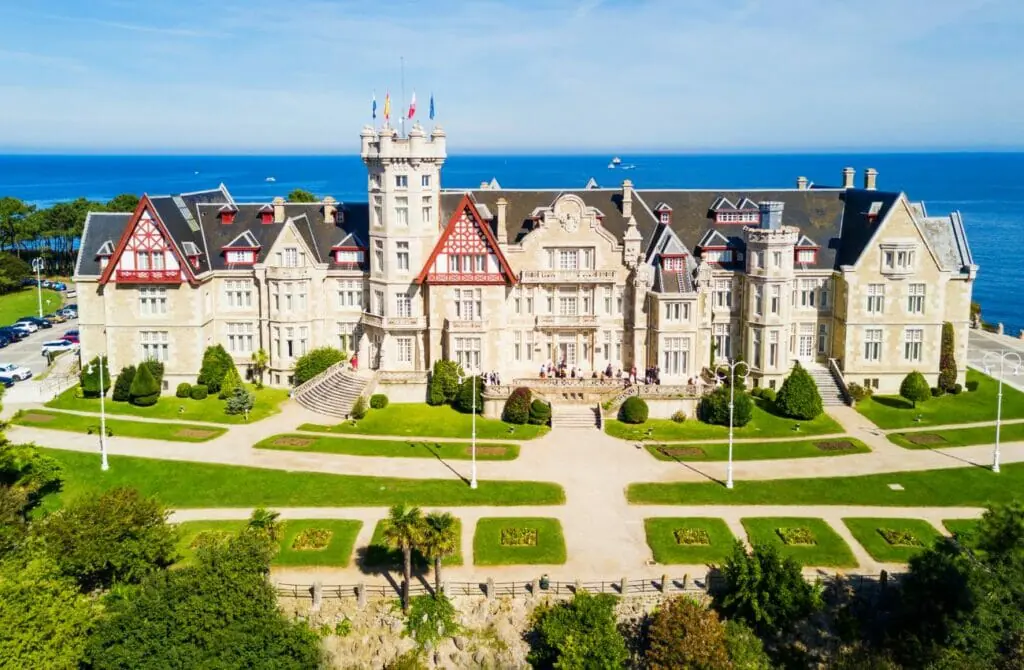 However, well before their modern tourist industry, she was a small port city dating back to Roman times. However, her name isn't directly put to paper until 1068. Then, she became an important Medieval city integral to the port trade and traveled in the area with a rich Medieval cityscape that survived until the 1941 fire, when most of the buildings were gutted by flame.
Even if some of the rich history is gone, some buildings still survive, with more archaeology to be uncovered in the museums. However, outside of history, you can appreciate the warm temperatures, the small population of 172,000 people, and the exceptional sights that are top tourist attractions. No wonder Santander is a hot spot for visitors, gay or not.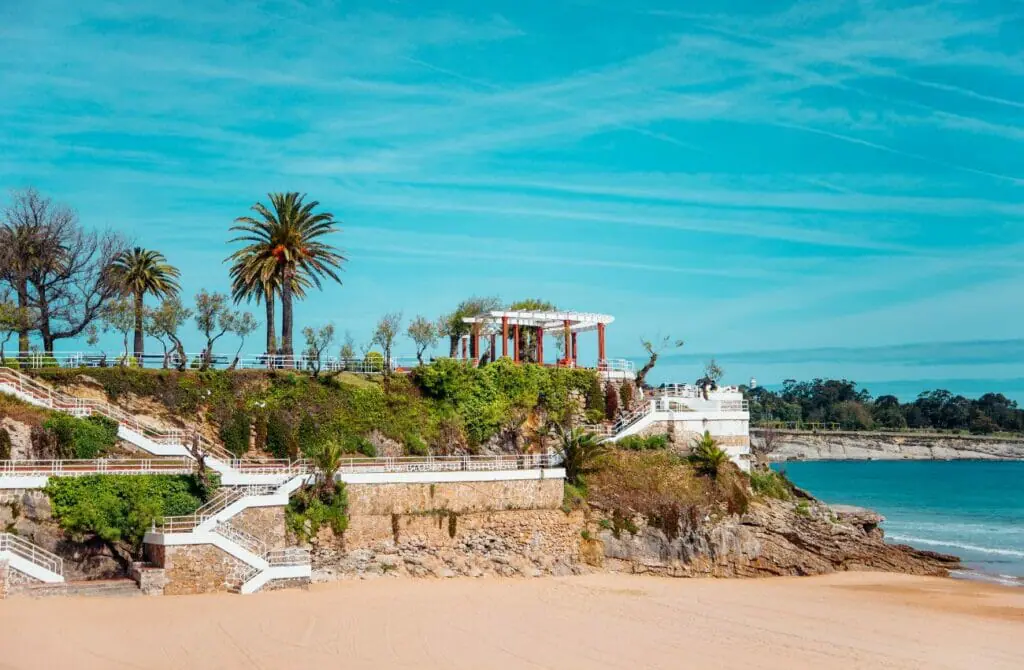 Attractions in Gay Santander, Spain
As a new visitor to Gay Santander, there are plenty of things to see and do, regardless of your sexual orientation. One of the best ways to experience any new city is to visit some of its most iconic landmarks and attractions, including historical monuments, museums, and art galleries.
We also love gazing at architecture up close, exploring parks and gardens, sampling the local cuisine, visiting local markets, and attending cultural events such as festivals, concerts and shows.
Even as the out-and-proud queer we are, we still love to explore the city and its culture in the same way as everyone else. Doing so allows us to learn more about the city and its people and gain a deeper understanding of the local culture. As such, these are our favorite must-see attractions in Santander.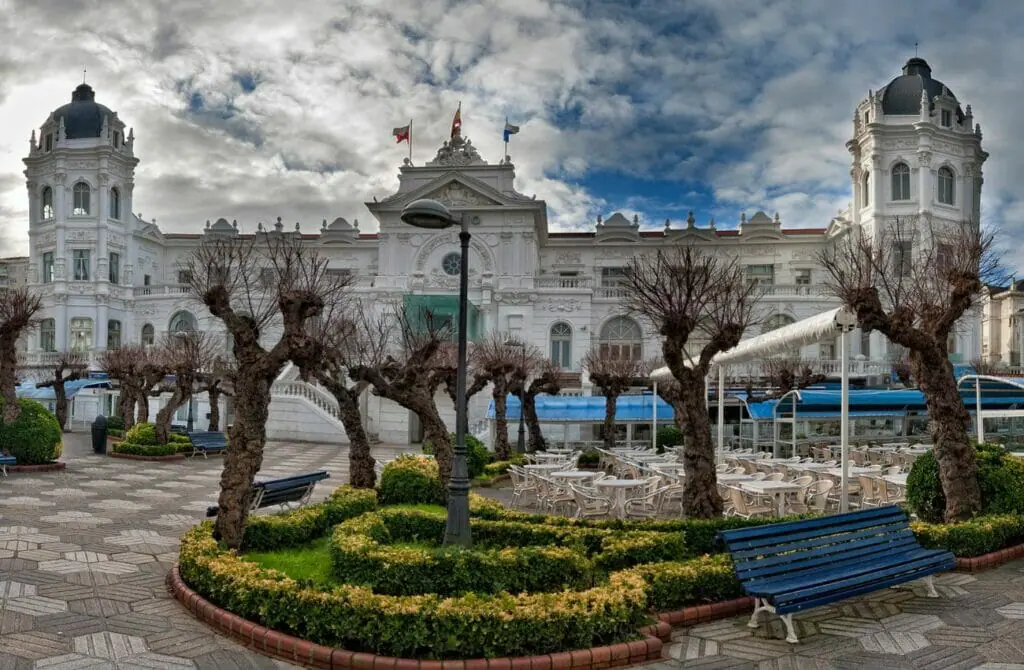 Santander City Hop-On Hop-Off Bus Tour 24-Hour Ticket
The best way to start any city tour is a day one city-wide tour of Santander, which can be achieved with the city's hop-on hop-off bus tour 24-hour ticket.
Here you can get around the city quickly and hit all the major tourist attractions regardless of whether you are in this city for a day or a week, and with 24 hours to do it all, you don't need to rush. You will see Cathedral, Cantabrian Maritime Museum, Paseo Pereda, and El Sardinero beach, stopping along the way to explore the areas around these brilliant landmarks.
Private Puente Viesgo Caves Full-Day Tour from Santander
One of the most remarkable archaeological sites outside of Santander is the Puente Viesgo Caves, a remarkable prehistoric cave with paintings. You can make a whole day out of this private tour trip that will take you to the caves, followed by a visit to Puente Viesgo village and a drive up to Valles Pasiegos mountains to get amazing views of the region.
In addition, you can extend your trip and go on a 1.5-hour e-bike tour if you want to stretch your legs.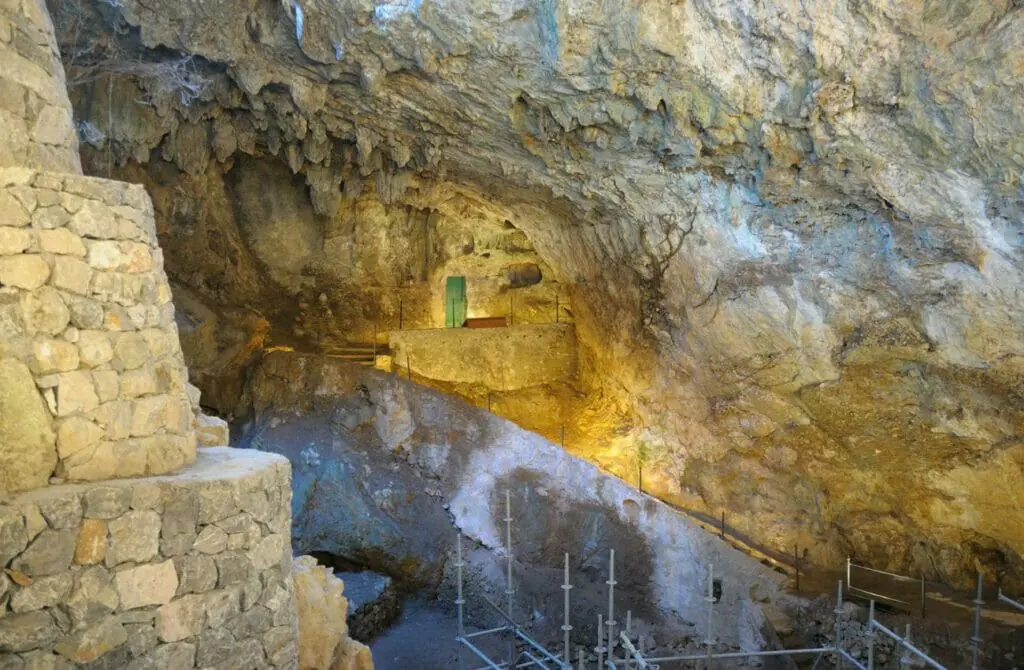 Museum of Prehistory and Archaeology of Cantabria
Santander has a brilliant archaeology museum showcasing the rich history of her city and the wider Cantabria region. Here you will get a taste of over two thousand years through a great selection of artifacts and exhibits that could entertain you for hours.
In this modern museum, you will find a collection of highlights, including the ivory belt buckle from the Medieval site of Santa María de Hito and stones dating to the Pre-Roman Celtics.
The Palacio de la Magdalena
Built between 1909 and 1911 is the former royal summer residence of the Spanish royal family; however, since 1933, it has been a residence for the university and a meeting or conference center. This picturesque civil building is one of the most famous landmarks in Santander, with shooting towers and sprawling gardens that the public is welcome to enjoy.
Despite it serving as a university center, the people are also allowed to enter for a small fee to marvel at the splendor of its interior, from the carefully chiseled pillars to the marvelous decor representing the history of the building.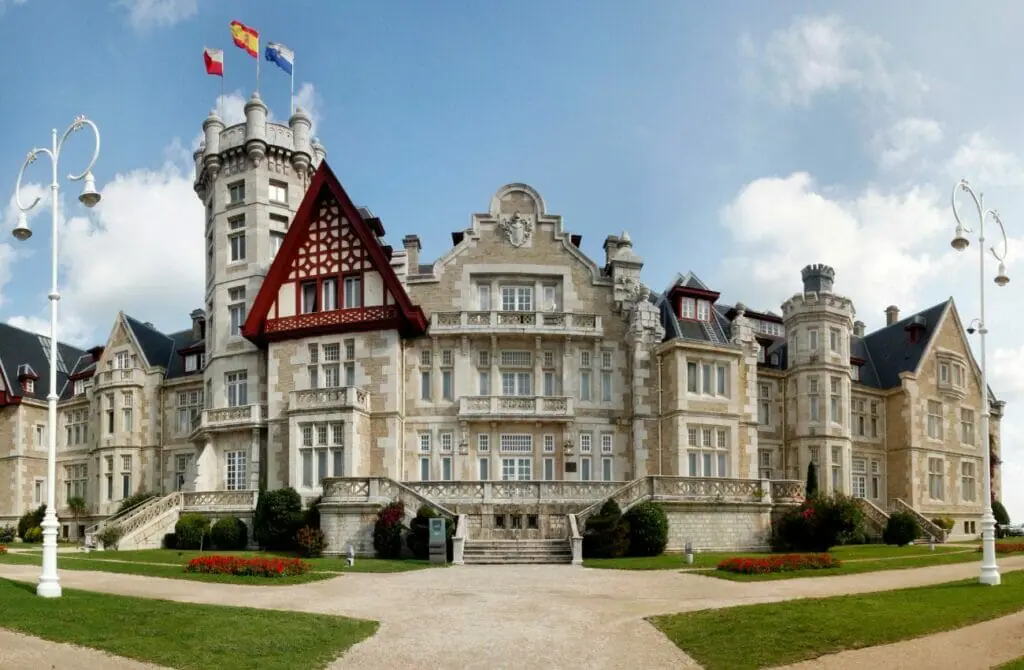 Parque Atlántico de Las Llamas
In the central city, you will find the marshy green Parque Atlántico de Las Llamas, popular for leisurely afternoon strolls, a soft drink at their cafe, a family outing at the playground, or a bird spotters heaven. You can take a break from the artificial forest of the city buildings, take a fresh breath of nature, and come out refreshed after some alone time.
Jardines de Piquío
Another top park in Santander is undoubtedly the Jardines de Piquio because it runs along the pomade of Sardinerdo Beach. You get a mixture of green gardens and colorful paved pathways, giving you a varied escape to enjoy while taking a stroll.
Expect to find people during the day wearing their trunks as they go for a swim, and by night, couples in casual wear as they take a romantic stroll through the garden and along the beach.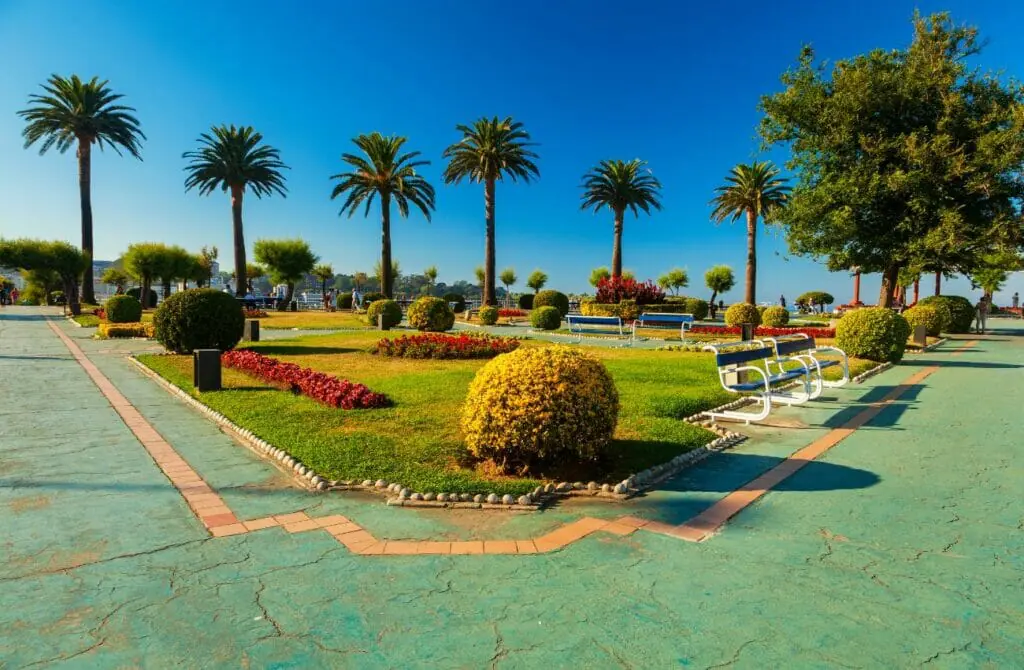 Plaza Porticada
One of the main plazas in Santander is Plaza Porticada, a neoclassical space built in 1950 after the 1941 fire that destroyed many of the old city's public squares.
You can enjoy a spacious break from the sometimes tight, narrow streets of Santander with a visit to the numerous restaurants and shops along its sides, or you may be around when there is a market or show on. Either way, you won't know what to expect when you stop by.
Tour 1941: Santander En Llamas
In 1941 the Medieval part of Santander was gutted by a fire that destroyed many of these priceless buildings, so if you want to walk in the shadow of these notable buildings, you can with a tour catered to bringing to light the city's lost heritage.
Primera Playa del Sardinero
One of the best beaches in Santander is, without a doubt, Primera Playa, found along the north coast of Santander. It is iconic for many reasons; however, the first is that it is one of the biggest, with a famous esplanade and park to allow enjoyment for beachgoers and city walkers alike.
Many find their happy place here because they can cool off in the fresh waters of the Atlantic Ocean, bask in the warm Summer sun, go for barefoot beach strolls, and participate in a range of beach sports. It is one of the beating hearts of the Summer months that keeps the city alive.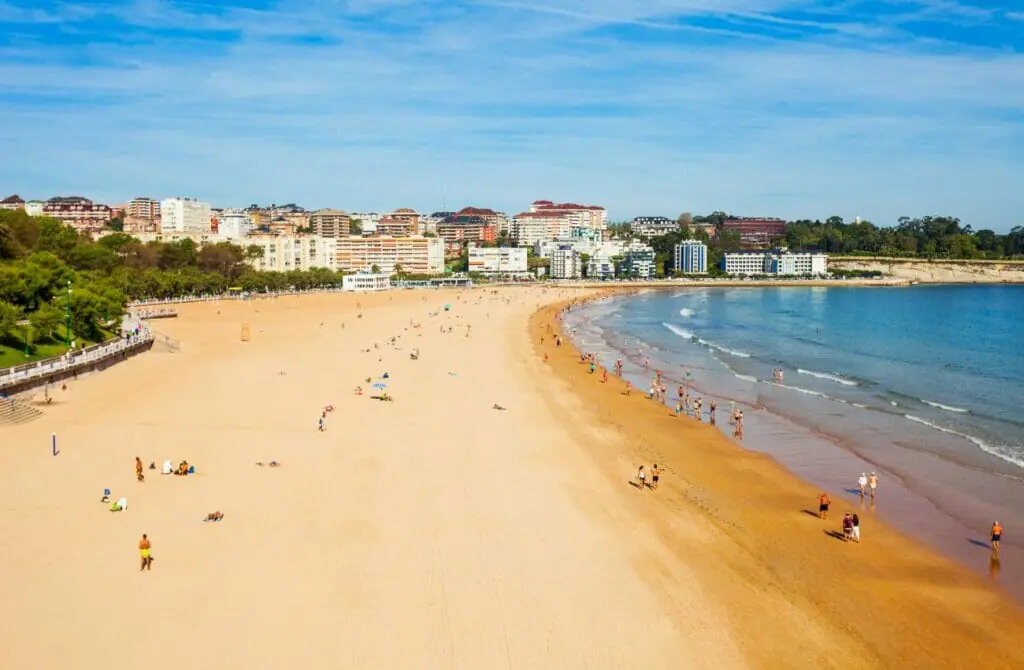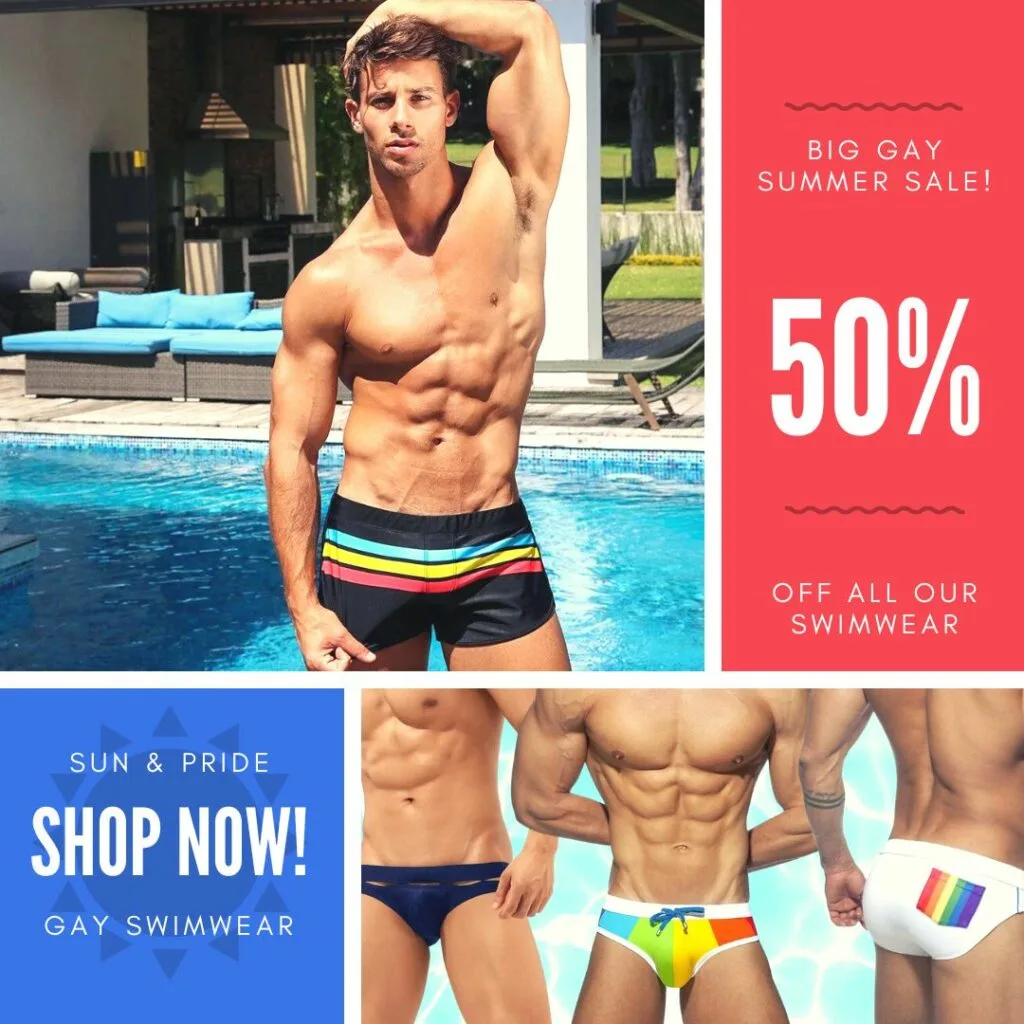 Museo Marítimo del Cantábrico
The best way to celebrate and experience this significant coastal city's history is to visit the Museo Marítimo del Cantábrico maritime museum.
Here you don't just get to see a variety of ships and sailing equipment and learn a lot about the history of this naval port; you can also see skeletons of fantastic sea creatures like the whale. So, it's not just about what humans do on the sea but what wonders can be found beneath the waves.
Centro de Arte Faro Cabo Mayor
Perhaps the unique art gallery in Santander is on the ground floor of the former lighthouse built in 1839, which is famous not just for artists or history fanatics but those that love exceptional views of the sunset. You can visit this lighthouse to learn about its history, take in the incredible local art, and take a stroll in the gardens, with extraordinary photo opportunities.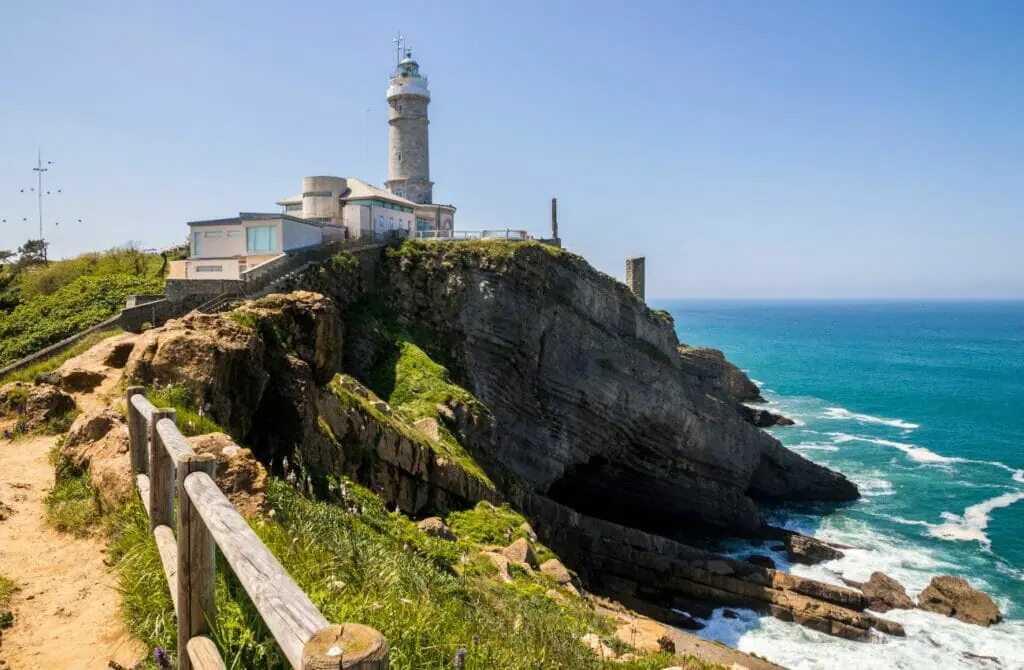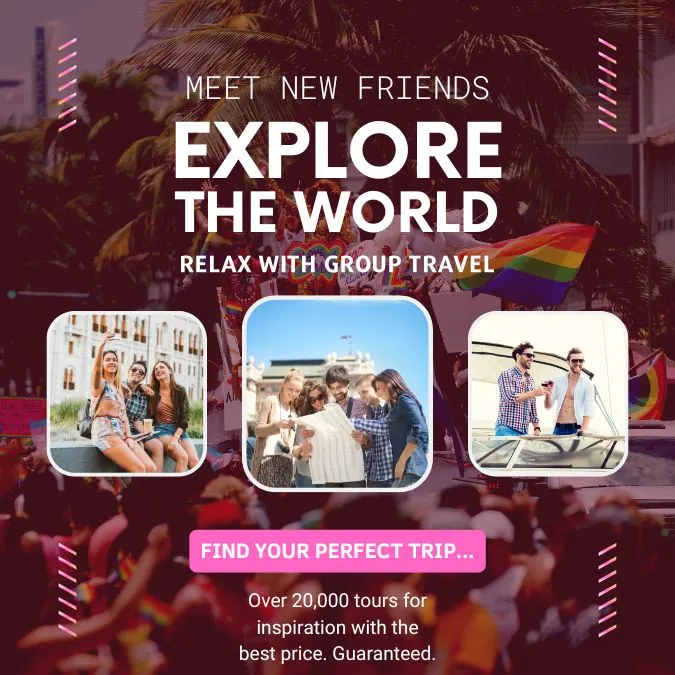 Gay-Friendly & Gay Hotels in Santander, Spain
Being gay-friendly accommodation means that the establishment is welcoming and inclusive to guests who identify as LGBTQ+. This can include, but is not limited to, having policies and practices that demonstrate a commitment to creating a safe and inclusive environment for LGBTQ+ guests, such as non-discrimination policies and providing support and resources for LGBTQ+ travelers.
Some gay-friendly accommodations may also provide amenities specifically catering to the LGBTQ+ community, such as rainbow flags or literature about local LGBTQ+ events or resources. Furthermore, gay-friendly accommodations may be located in an area known for being LGBTQ+ friendly.
While Santander does not have any specifically gay hotels or resorts, these are the most fabulous and pro-actively gay-friendly hotels in Santander. There are also hundreds more hotel and hostel options in Santander if none of these suit your desired budget, facilities or area – but these are the best hotels according to other gay travelers and us.
Whatever your needs are, Santander has you covered.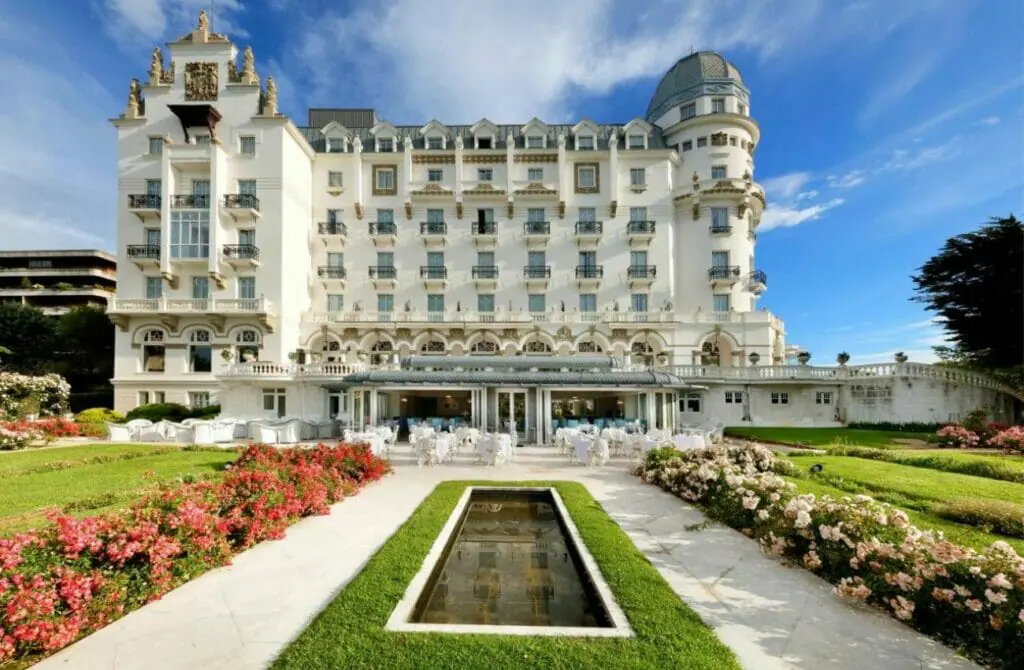 Beginning our tour of the best accommodation options in Santander is the only five-star hotel in the area, Eurostars Hotel Real. Here you will stay in a palace-style building with sprawling grounds and towering views of the nearby coast.
When not being treated to easy access to the city and beach, you will be blown away by the outside and inside dining options when enjoying the hospitality of their Spanish restaurant and bar. But if you're not quite hungry, they have a fitness center to make you spend all your energy, then after a feed, you can relax in the many lounging spaces or retire to your private quarters.
In your room, you will find a cozy area with a bed, a little dining table, an ensuite, a private balcony, a TV, Wi-Fi, and large wardrobes to keep your room free of luggage. You can choose from a range of rooms to suit your needs, and if you want 'the best', you will be blown away by the Superior Ocean View suites giving you the most space and best ocean views.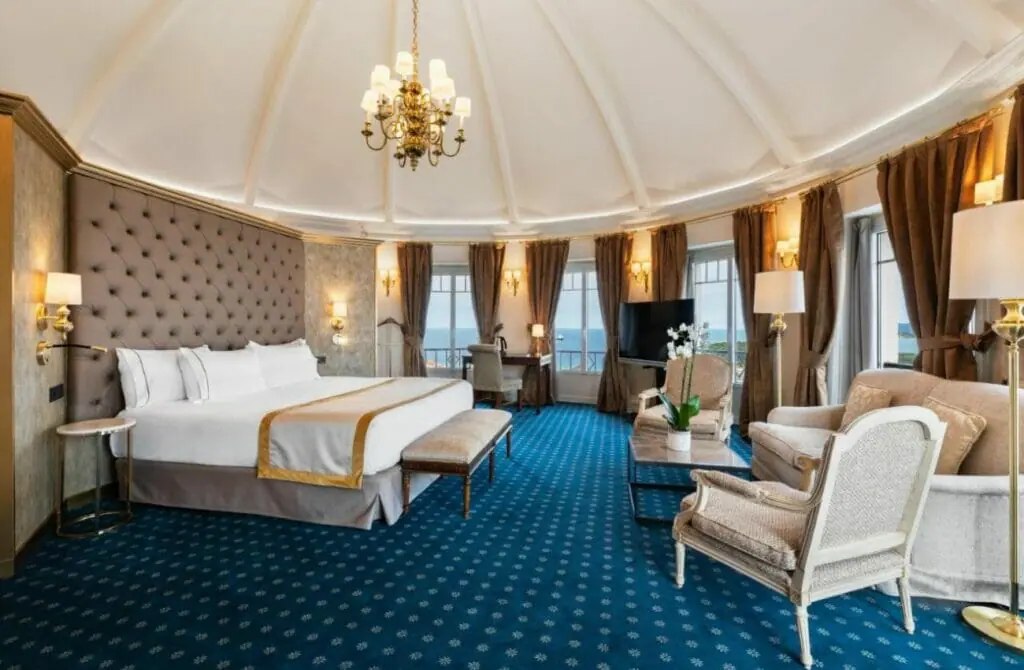 Looking at the four-star range of hotels in the heart of the city, Hotel Bahia doesn't just impress with its location with easy access to the beach and city life. It also has extensive spacious views that are like an apartment for visitors.
Some rooms have 360 views of the cityscape, and the beds are covered in premium bedding, the decor is funky, the desk and dining space is exceptional, and guests love the large ensuites and other extras to make their stay special. It makes you surprised when you think it's just four stars!
This may be because their shared services are not as entertaining as other hotels of the same rank, but the business spaces and restaurant dining options still give it a run for its money.
Hotel Santemar is a brilliant four-star stay in the heart of Santander city with a coastal celebration with its sea-themed rooms. The uniqueness of each room will not just blow you away. You can stay in, with not two rooms sharing the same decor, but the little extras you will discover will make your stay unforgettable.
Outside your room, you will be treated to a variety of things to do, from the arcade room and gym to dining at their restaurant or bar. So, a stay at Hotel Santemar isn't just a cozy wee place to stay close to the coast; it has all you could ever want during a gay holiday in Spain.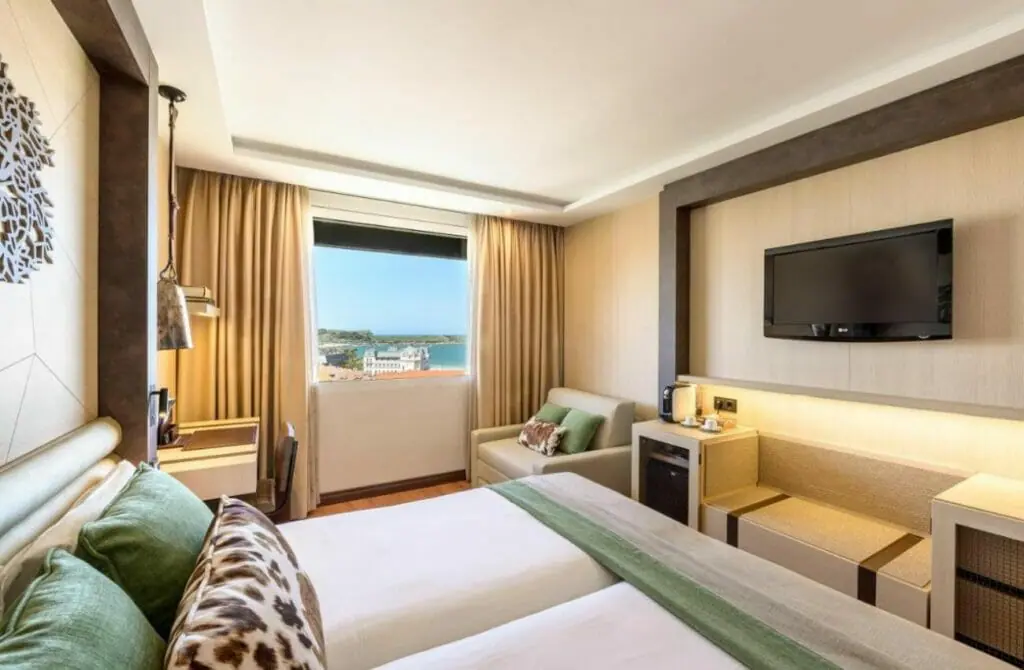 In true Santander fashion, when looking for a great hotel in the city, head for the coastline, and you will soon find the three-star Hotel Chiqui. Here you will be gifted a warm getaway with easy access to the beach and the city center, just a short drive away.
They also have a seasonal rooftop pool, with a nearby lounging terrace, giving you 360 views of the cityscape and brilliant views of the sunset. Inside you will find their restaurant and dining spaces, making them a popular retreat for not just guests! Then rooms are just as stellar with cozy sea views from your bed, big windows for lots of light, and many extras.
Away from the main hotel stretch of the city song the northern beach, you will find the budget-friendly Hotel Bed4U to the south of the city.
Here you can expect an excellent basic hotel experience with dining and eating options to save deciding on what to eat, functional room spaces for sleeping and adequate space, and working rooms to get your working holiday done! All in all, you'll be fully refreshed for the day of adventures in Santander.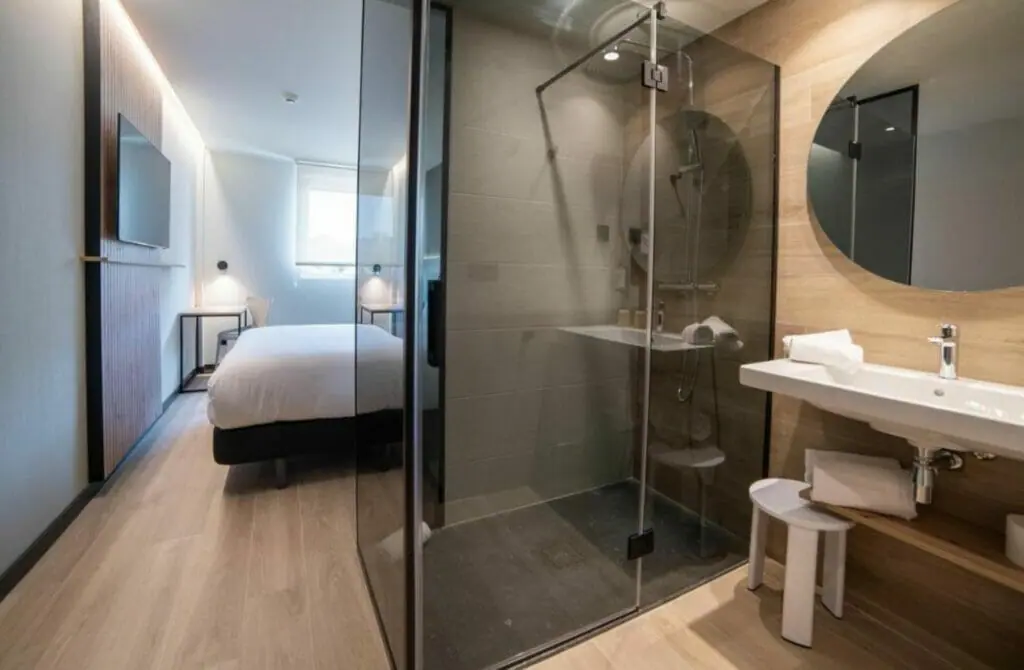 Gay Nightlife In Santander, Spain
Like most parts of Spain, in Santander, you won't find a sizeable gay nightlife scene. However, you can still find queer bars or gay-friendly venues to make your night out incredible. You need not worry about finding a platform to be yourself as they have something for everyone, and a growing gay social scene allows you to connect easily with other queer people.
Exploring the gay and gay-friendly nightlife in a new city can be one of the most exciting and rewarding experiences while traveling – and Gay Santander is no exception. Not only will you have the opportunity to meet new people and make friends, but you'll also get a taste of the local culture and learn more about the city's LGBTQ+ community.
Going out and experiencing the queer and queer-friendly nightlife in a new city can also be a great way to break out of your comfort zone and try new things. Whether dancing the night away at a gay club or mingling with locals at a gay-friendly bar, you'll have the chance to make memories and create lasting connections.
So, don't be afraid to step out of your comfort zone and explore the gay and gay-friendly nightlife in Santander. You'll be glad you did!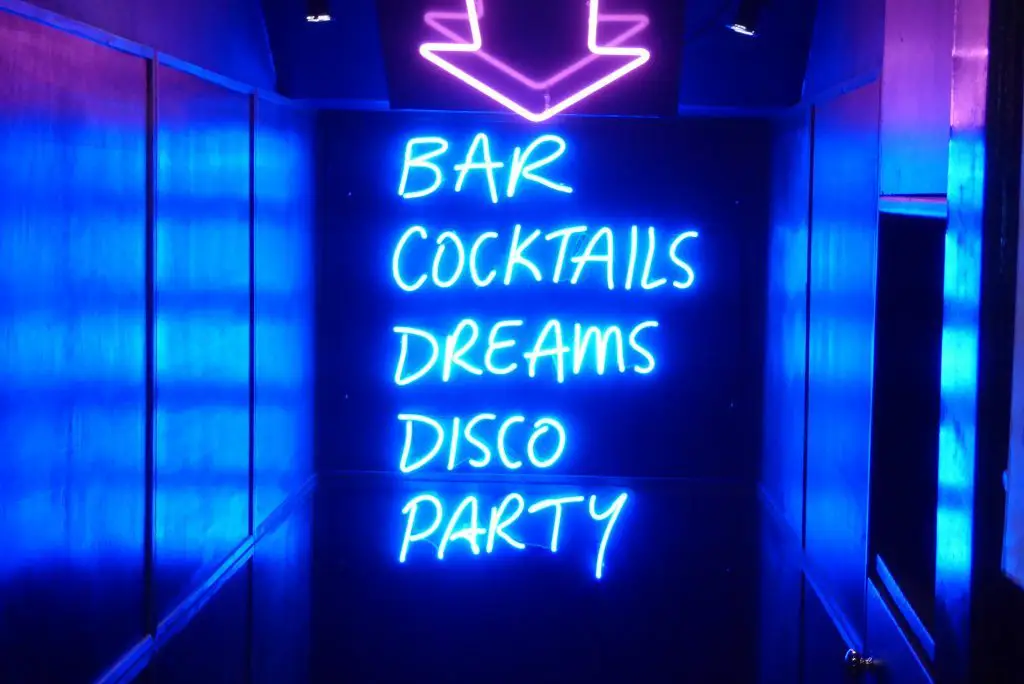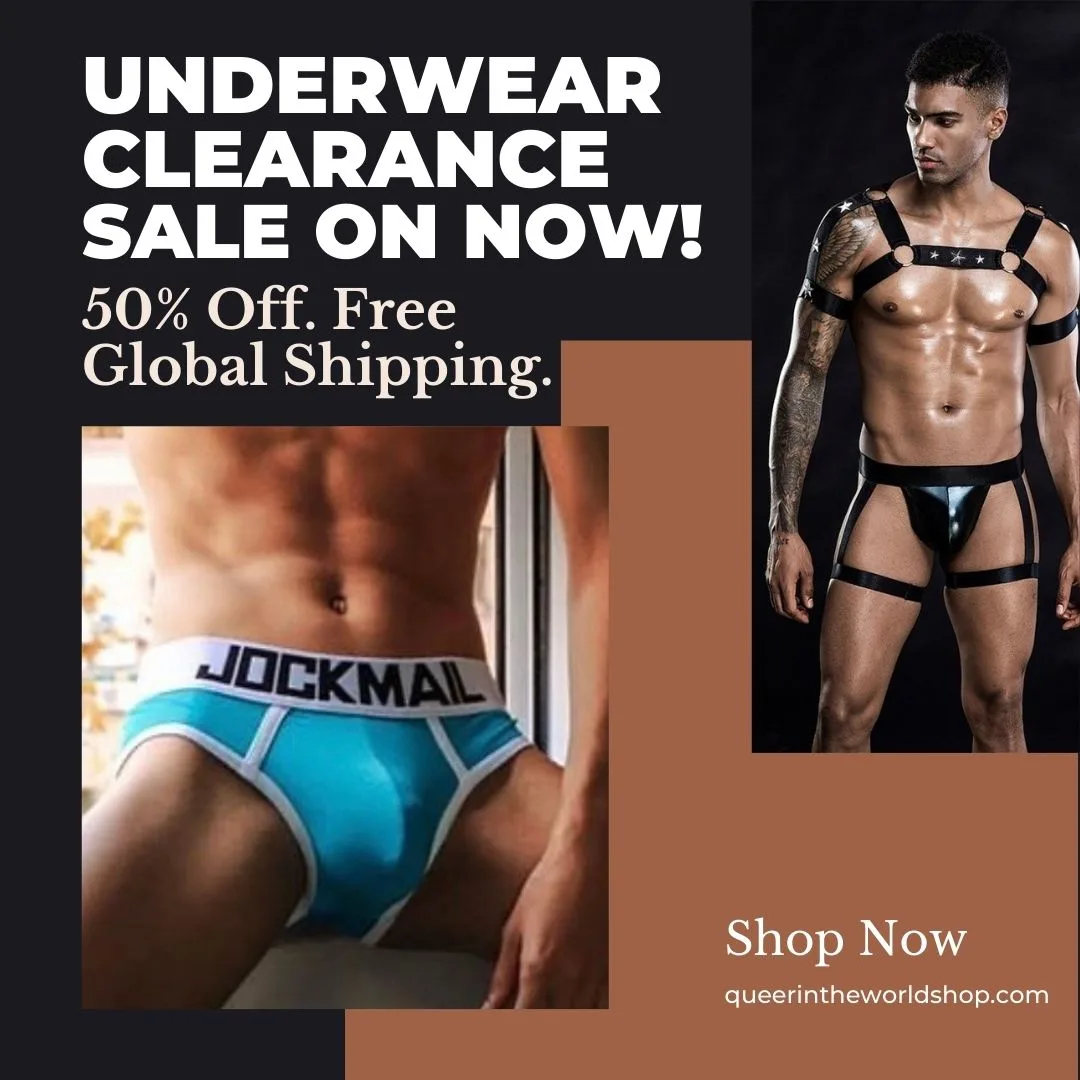 Gay Bars In Santander, Spain
The Sala Queen in Santander is a brilliant gay dance and nightclub where every night is a queer spectacle. Here you can come and party with drag queens and top gay DJs or participate in their drag-hosted karaoke or bingo nights. So even if your Spanish isn't more than a few introductory phrases, you can still have a great night out with plenty of space to take in the atmosphere and enjoy a drink.
Gay Parties & Gay Clubs In Santander, Spain
Alega is the local gay club in Santander that was founded to create a social network between the gay community in the wider Cantabria with a host of weekly and monthly events.
This very active group is one you must connect with if you want to get a bit social. You can expect these events to include annual pride celebrations, the trans day of visibility, more laid-back cafe meet-ups or loud parties.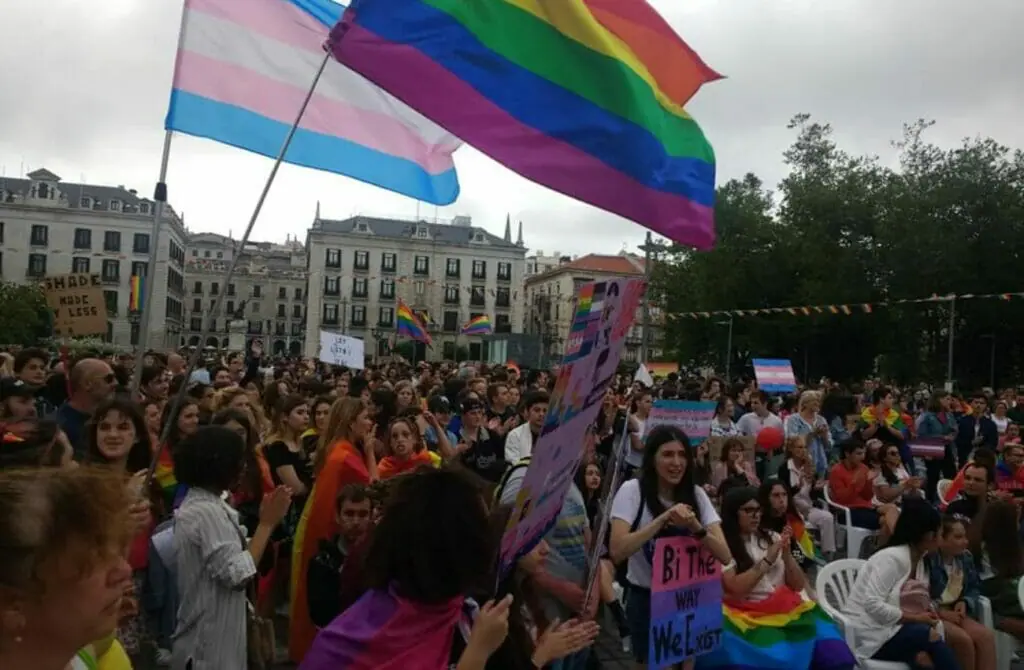 Annual Pride Parade
Every year Santander has been home to an annual pride parade organized by local queer groups to create the biggest gay event you will see. The months vary each year, so contact Alega for the next date.
One of the best resources for learning about the gay scene in wider Spain is FELGTBI+, founded as an organization to fight for and grow the gay community.
Here you can find pieces on everyday life and helpful links to make visiting the gayest parts of Spain easier. For example, they may have useful information on the best places to visit Santander or have members who will give you a local tour of their little town.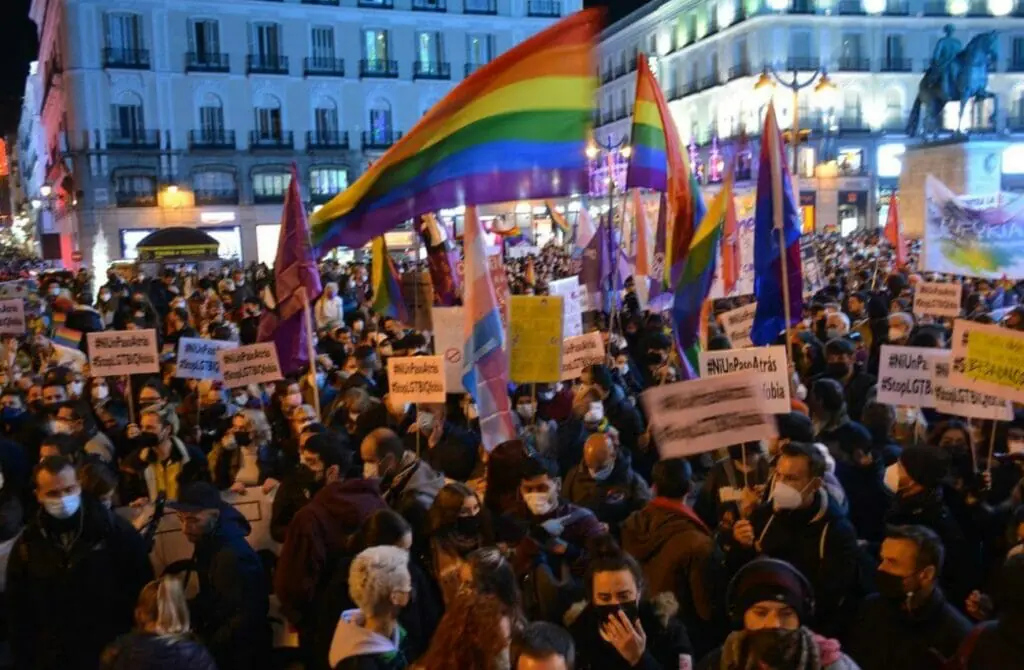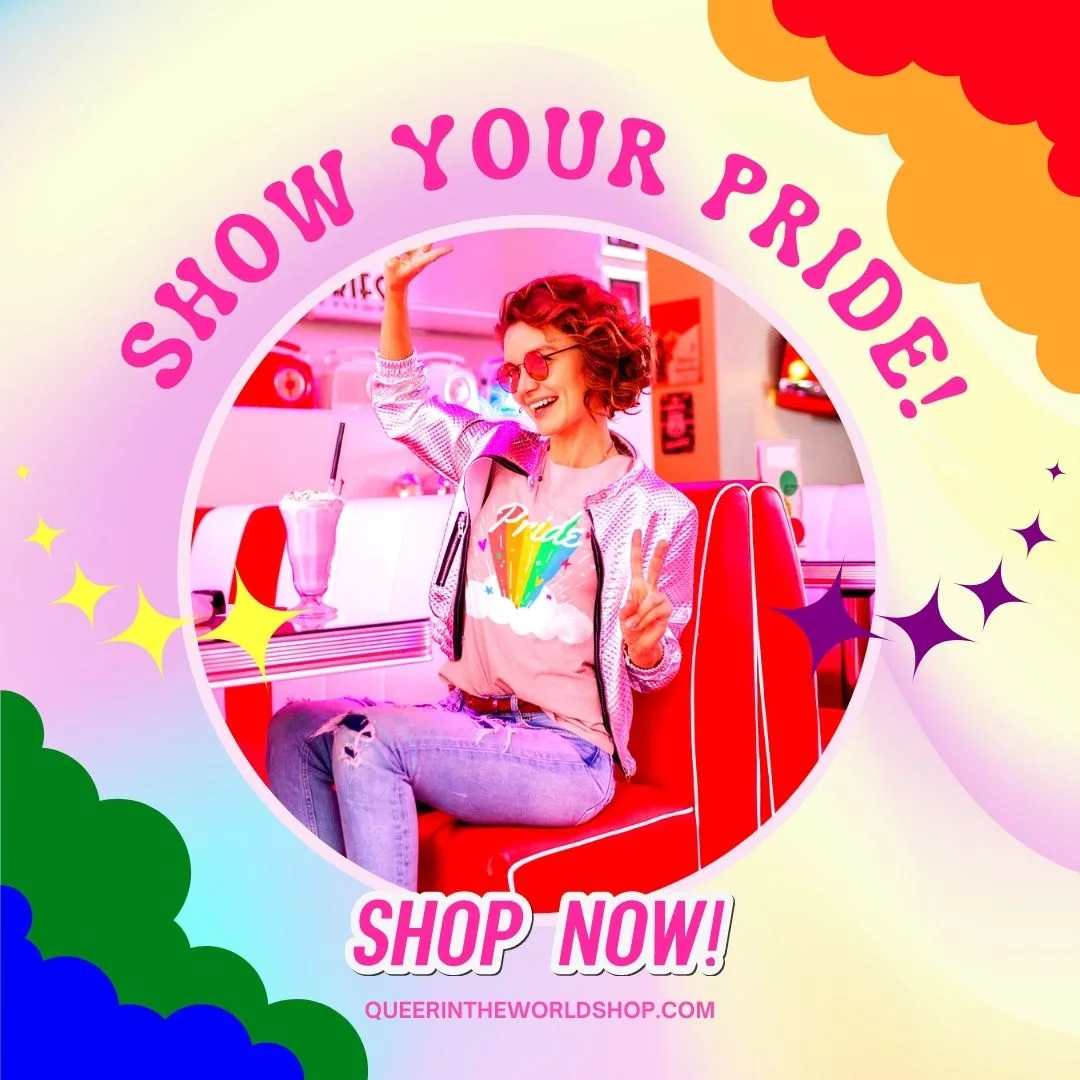 Gay-Friendly Nightlife in Santander, Spain
To connect with fellow bikers in a great bar with hearty food and fulfilling drinks, the Bikerbar La Pereda is great for gays like yourself. Not only is this place gay-friendly, providing famous sandwiches paired with various beers or wine, but you can expect a laidback atmosphere to put up your helmet as you dig into the feed.
In addition, this place is popular with eating racers who may want to challenge their skill in eating one of their bigger sandwiches, and the reward is a photo of your victory on their Facebook page.
Covers are the first of many great gay-friendly options in the nightlife scene of Santander; not only does it have sexy men and women making you feel like, at times, but you are also in a gay bar; they even have drag and other brilliant gay-esque attractions that makes it popular for the queer community.
So, if you want a slice of harmless naughty fun, Covers is the place to come for a drink and a tremendous teasing show.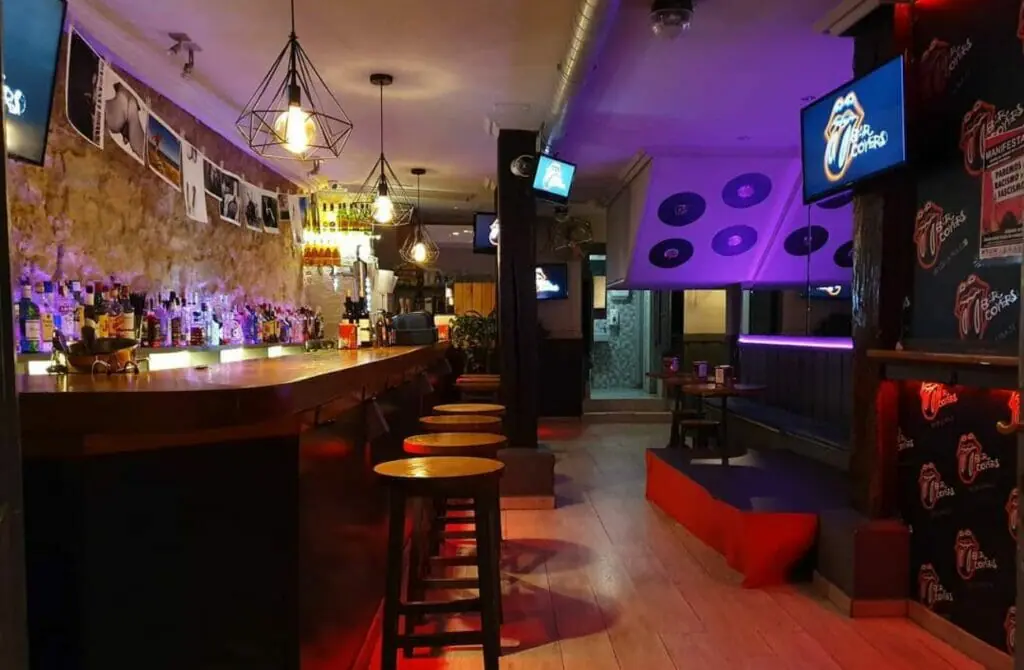 Even if you aren't a king, you will still be treated like one when you visit King's Pub with its modern and exceptionally luxurious dining experience. You can enjoy a spot at their bar and be blown away by their mixologists' service and skills as you explore their range of cocktails, or you can lean into their couches and enjoy the company of your delicious drinks.
People particularly admire their selection of drinks, scotch, gins, and whiskeys, while others gush about the prices and nibbles.
So, you can begin the evening the right way with a light drink to ease you into the right mind of relaxation before you hit the louder parts of Santander's nightlife or come here as the final spot to unwind before you head home to bed. Either way, King's a brilliant choice, no matter the reason.
For a great nightclub and dancing experience, you can't go wrong with Sala Rocambole, a musical promise for a great party and drinking space most nights of the week. You can expect a younger mixed crowd at this place, with patrons that thrive on loud music, grand dancing spaces and little room for quiet conversation.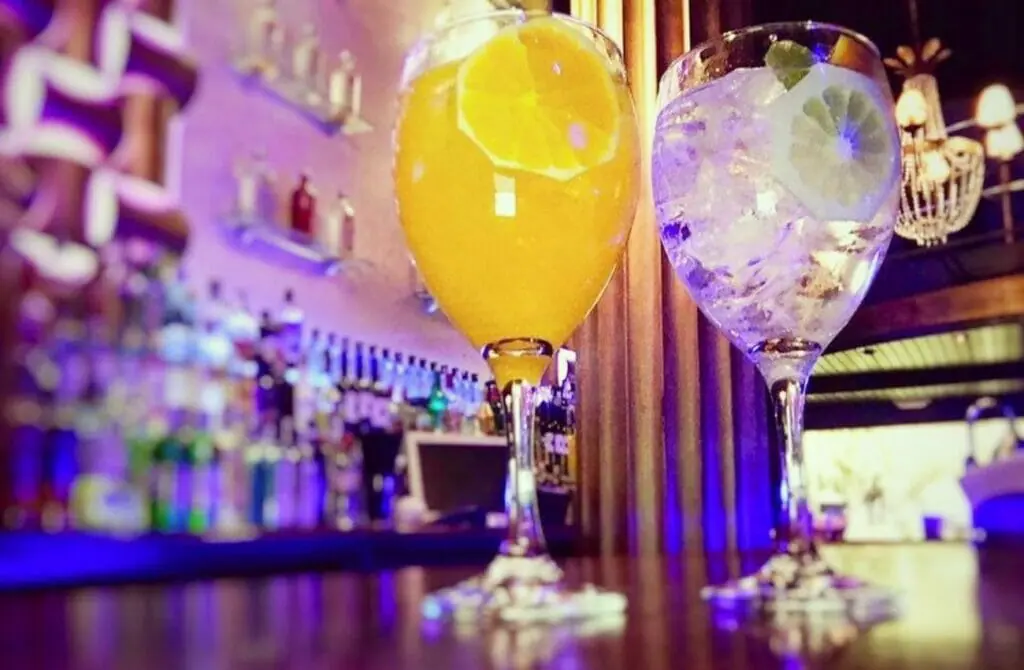 Rated number one on TripAdvisor, Cafe Las Meninas is renowned for good reason, as here you will be treated to an artsy drinking experience like none other. You will be met on arrival by famous paintings lining her outer facade, reminding you of an art venue, and when you come inside and take a seat, this sense of walking inside a Parisian art gallery grows.
You will be surrounded by carefully designed decor with walls covered in paintings and a museum of other artifacts by the bar, allowing your eye to wonder as you try to count each unique piece of decor.
It's genuinely a work of art; however, visitors also appreciate the drinks and quaint drinking experience where they can relax and enjoy conversation without a loud or busy pallet to spoil it. It's a rare French treat in an otherwise proud Spanish city!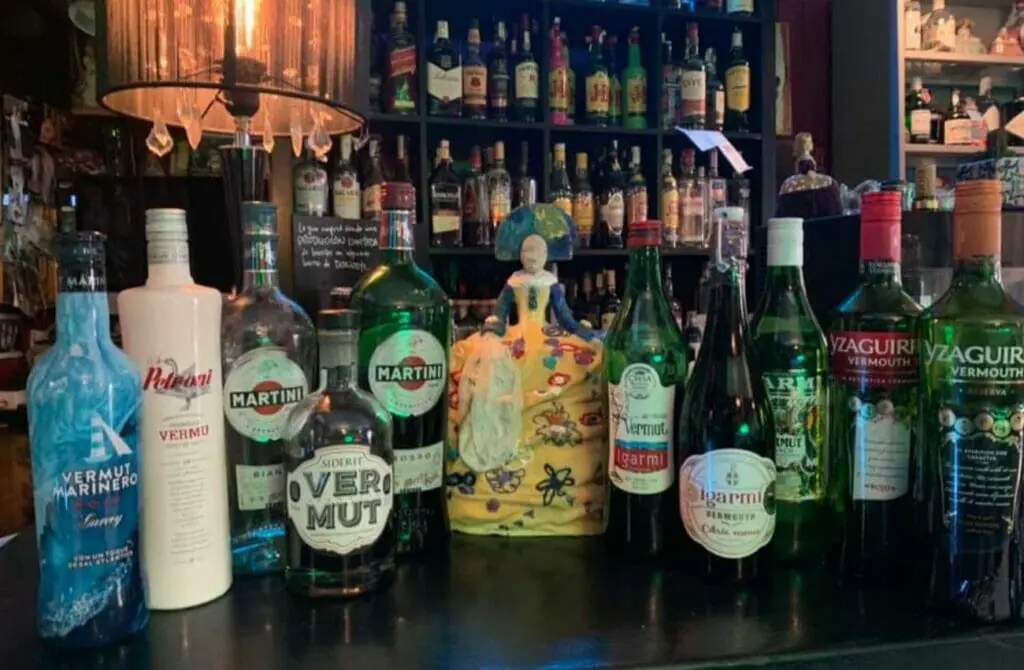 Since 2013 the Little Boddy Speakeasy cocktail bar has been providing exceptional drinks paired with 1930s decor and easy listening to live music. So, if you want to dress up a classy little like the era of pre-war depression-era Spain, this could be a great way to have a little fun!
For an easy drinking experience, you can't miss out on experiencing a variety of great drinks at the small cocktail club Hygge. Beyond just providing a fantastic place to drink and delicious cocktails, they add a dash of nature intermixed with rustic decor that is a nice break from modern artificial venues.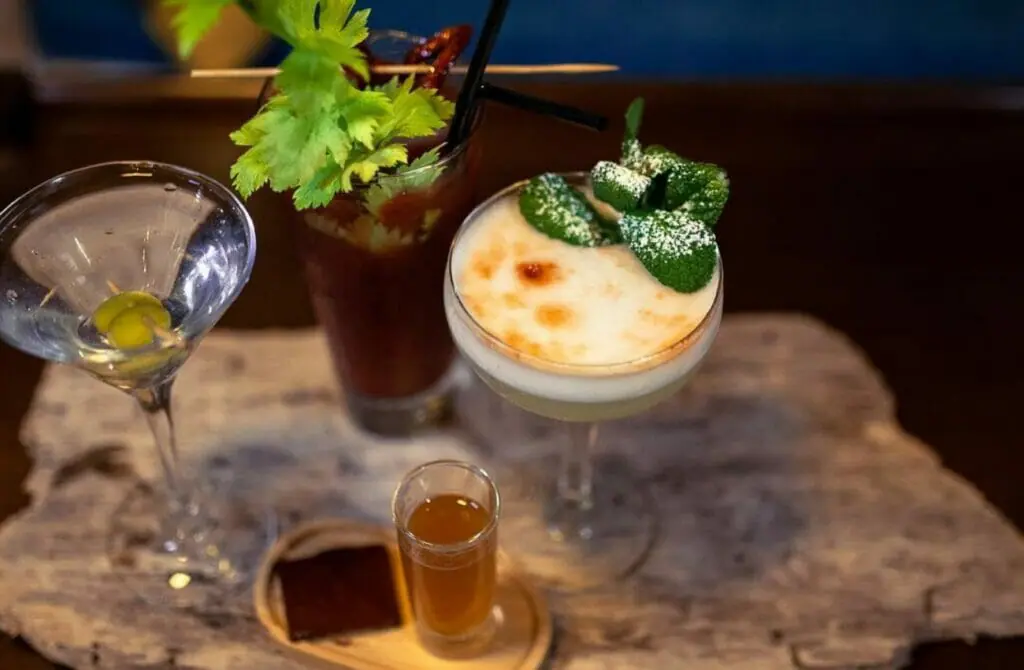 Cruising & Gay Saunas In Santander, Spain
The gay cruising scene in Santander isn't out-there compared to larger Spanish cities like Barcelona, so you won't find any gay cruising bars or nightclubs—the same goes for saunas and sex shops. Your best bet to enjoy a fun cruising experience in Santander is to connect with fellow gay people via dating apps or get social with a local gay event when you are in town.
When traveling to a new city, it can be exciting to head out for more than just a stiff drink. One aspect of the Gay Santander scene that many queer men enjoy is visiting gay saunas and cruising clubs.
Sure, the sauna culture in Santander is not as hedonistic as in Amsterdam, Barcelona or Berlin, but these venues still offer a chance to meet new people, socialize, and engage in sexual activity – without resorting to gay hookup apps.
However, it's important to remember that these venues can vary greatly in terms of atmosphere, clientele, and rules, so it's a good idea to prepare yourself before visiting. If you are apprehensive, we advise studying our guide to visiting a gay bathhouse for the first time, which should help set your mind at ease and always practice safe sex.
Additionally, it's important to be aware of and respect local laws and customs regarding gay venues and sexual activity. With a little bit of planning and an open mind, visiting gay saunas and cruising clubs can be a fun and exciting part of your gay Santander travel itinerary.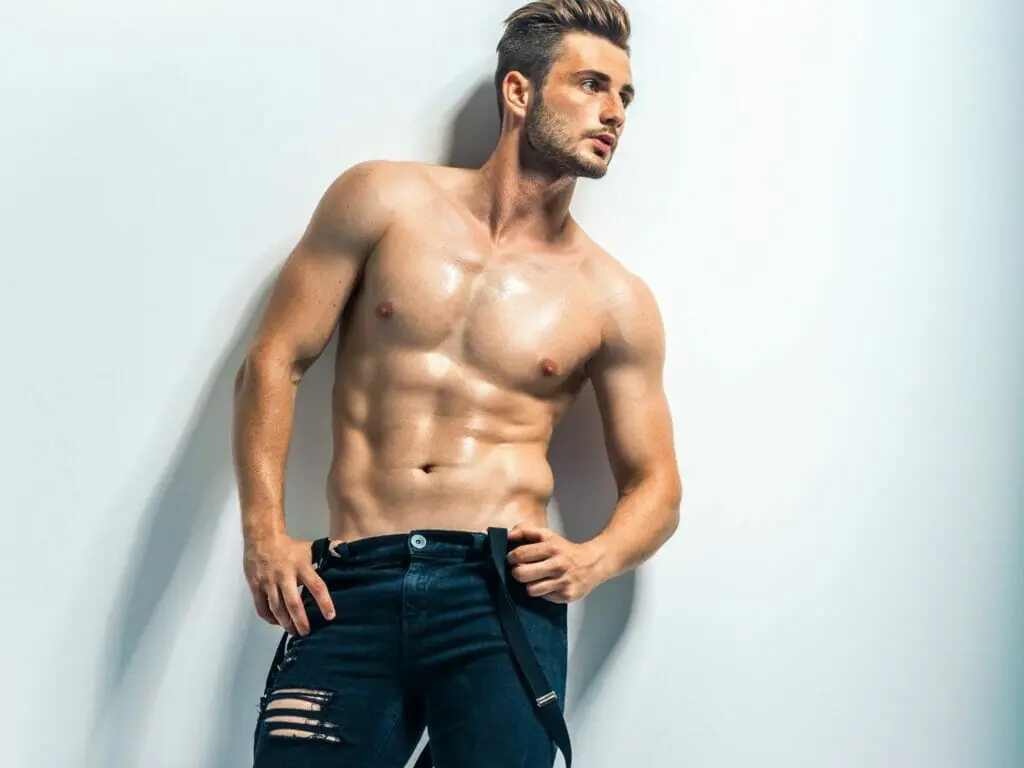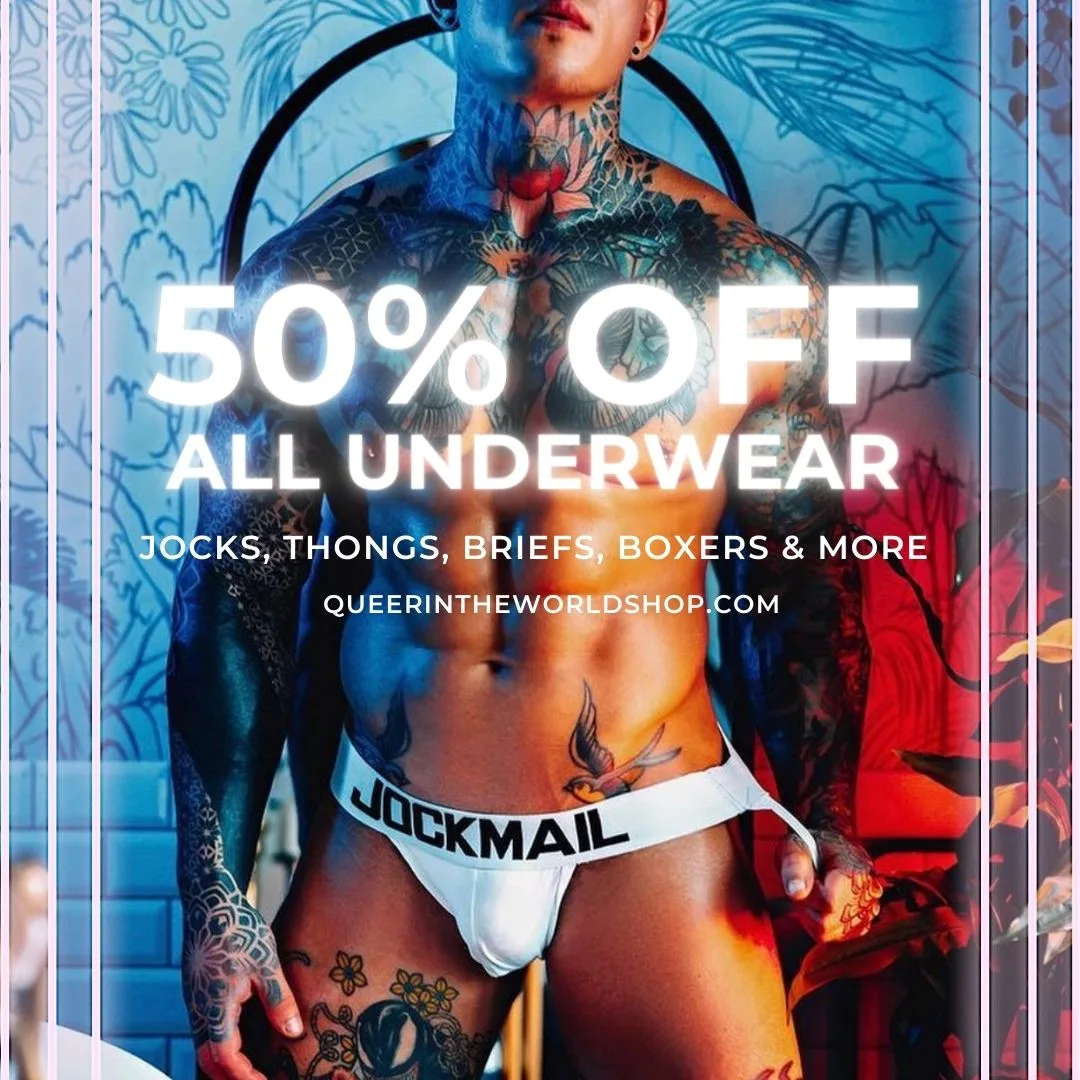 Gay Map Of Santander
Finding it hard to envisage where everything is in Santander? Hopefully, this queer-centric map helps where we have marked all the bars, clubs, parties, hotels, saunas, massages, and more will help you stay in the spot best suited to you!