Despite not being as famous as the gay scene in Buenos Aires, the little city of Mendoza still has much to say with this small yet dedicated queer community. Presenting to the gay tourist that visits a plethora of gay nightlife, clubs, and some unexpected treasures that make it a must-visit when on tour around one of South America's most gay-friendly countries. Its point of difference from its capital is that it is not a partying town, opting more for a refined glass of wine come evening instead of just numbing music systems.
Outside of the gay scene, Mendoza has a rich and long history, such as once being part of the Inca Empire in the Pre-Colombian era. However, by the 16th century, Argentina was colonized by the West. Pedro del Castillo region founded the site where the future Mendoza would grow over the next four hundred years and a new era.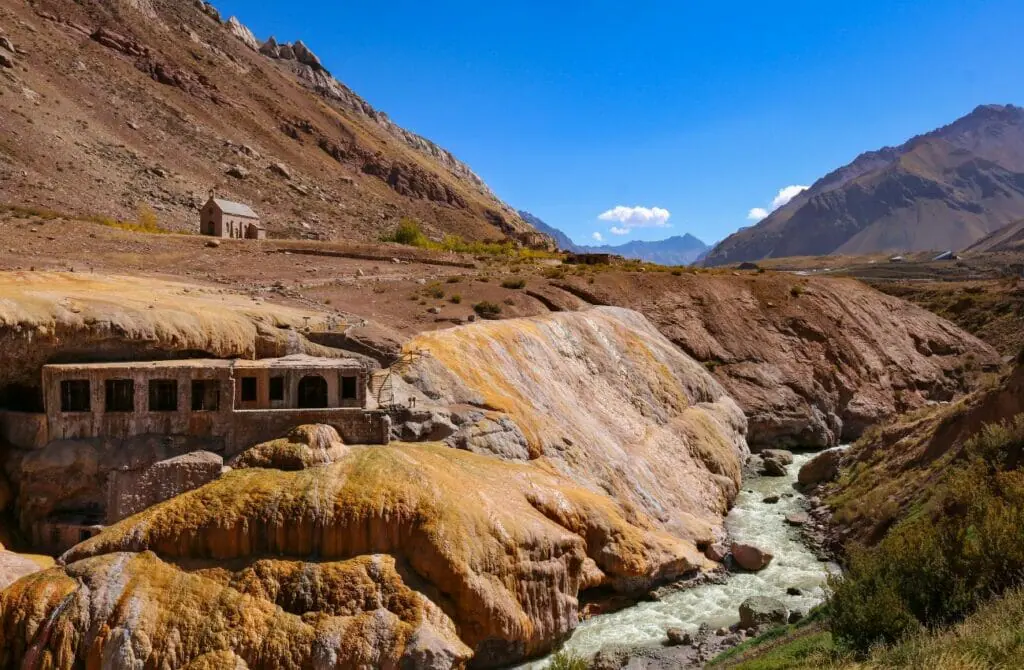 Today Mendoza is famous for its wineries, seen in their many local wines and their hosting of the annual National Grape Harvest Festival of Argentina.
However, it isn't just the cuisine that bedazzles visitors every year as they have a showcase of many world-class museums, a picturesque backdrop of a national park, and landmarks that stand as a reminder of their history and a promise for the future.
So as you can see, Mendoza isn't just one for the cruisy gay nightlife, but a small city that offers so much to tourists and then some. Now is the time to come and experience all its wonders for yourself.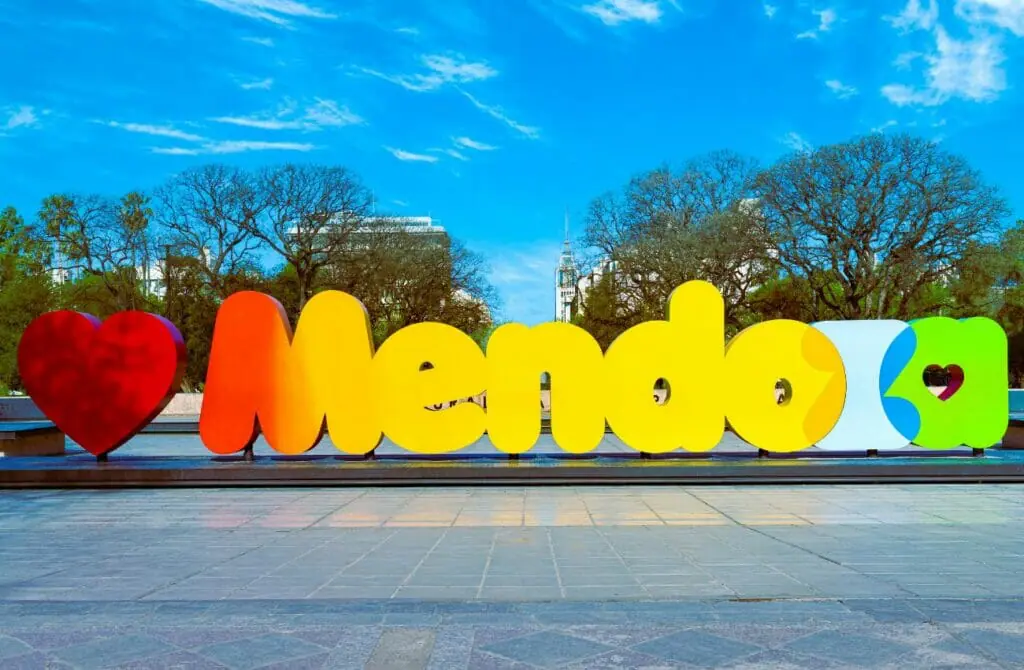 Attractions in Mendoza, Argentina
Welcome to Gay Mendoza, darling! While the city may not be the most welcoming to the queer community, fear not! There are still plenty of fabulous things for you to do while keeping things low-key. First and foremost, you must visit some of the city's most iconic landmarks and attractions, dahling!
Take in history and culture by visiting museums, art galleries, and historical monuments. And don't forget to marvel at the stunning architecture, explore parks and gardens, and indulge in the local cuisine. But that's not all, darling! Gay or straight, there's always something to do in Gay Mendoza.
Immerse yourself in the local culture by attending cultural events like festivals, concerts, and shows. Trust us; there's always something fun and exciting happening in this fabulous city. Remember, discretion is key in a city that's not always welcoming to our fabulous community. So, keep it lowkey and enjoy all the wonderful things Gay Mendoza has to offer!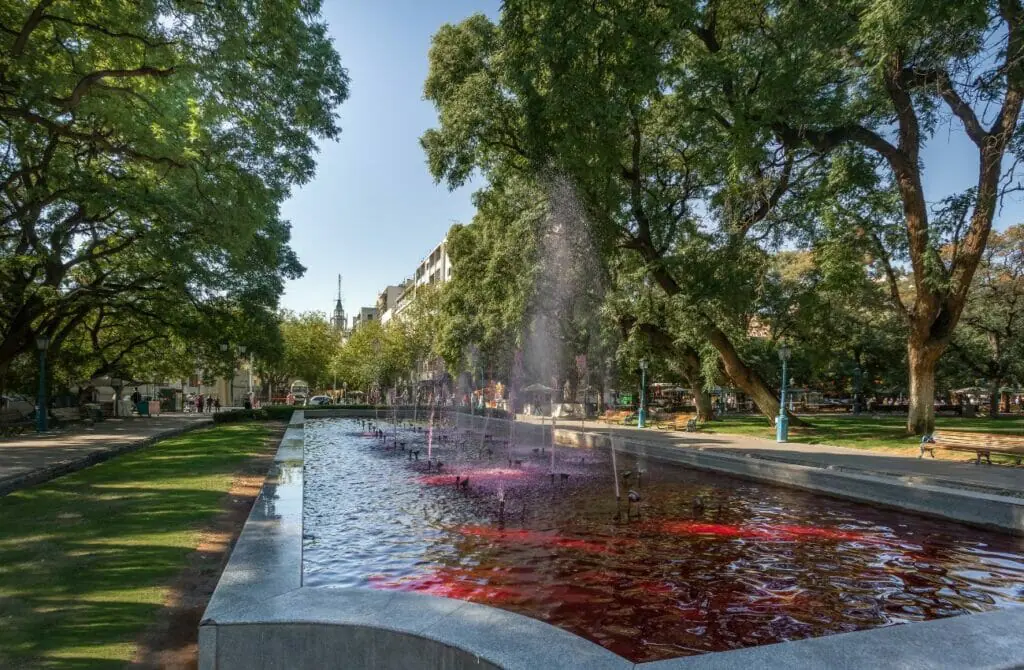 Wine Tours in Wine Country Mendoza Argentina
Mendoza is exceptionally famous for its passion for wine and wineries, so when you visit the town, the experience will only be complete with a tour of their wine country. However, even if you aren't into wines, you can find something worth the experience.
Whether learning about how wine is made, wine-tasting, famous winery tours, experiencing the rural lands around Mendoza, or learning a little about the region's culinary history, it will be a tour to die for!
Aconcagua National Park, Uspallata Tour from Mendoza
When walking around the streets of Mendoza, it will be hard to miss the momentous backdrop running around the town, the natural wonder that is none other than the Andes mountains to the west. If you want to experience a slice of Argentina's remarkable natural attractions, you could take an organized tour into the heart of that range and experience Aconcagua National Park.
You'll journey through the wide fields of the peaks at over seven thousand meters above sea level, with incredible views f the city and surrounding landscape at its peak. You can stretch your legs, breathe fresh air, and hike, which is easy for all fitness levels. This tour includes a lunch with complementary Argentinian wines to keep you merry!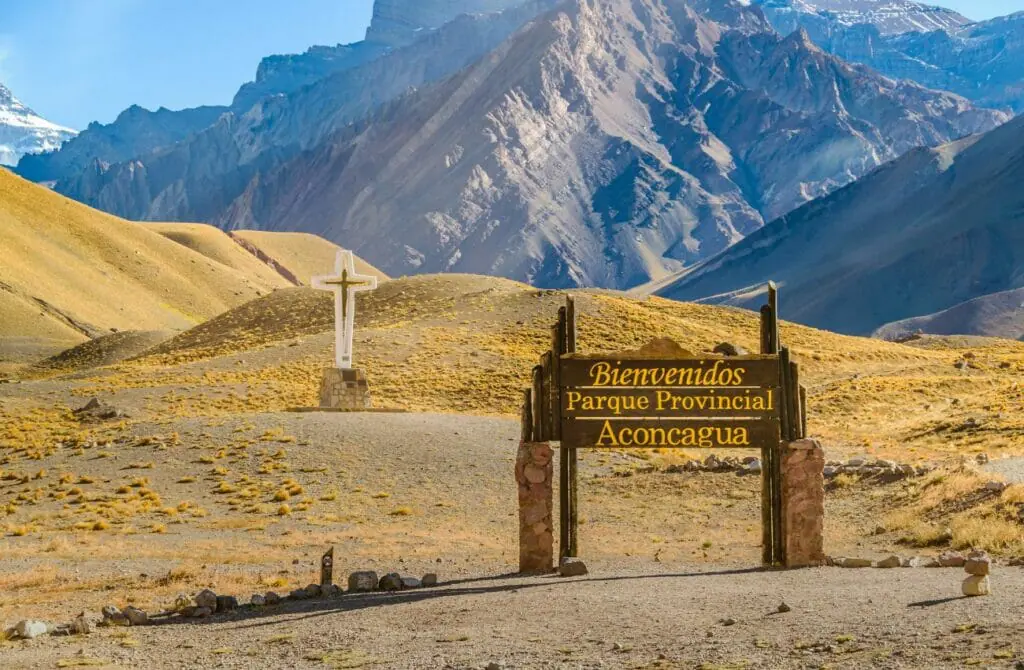 Jardín Zoológico de Mendoza
Those with a list to see a collection of unique wildlife only Argentina can provide may have some luck at their local zoo. This is not just a brilliant choice to see some native South American llamas or snakes but a great way to spend an afternoon looking out for tigers, elephants, lynxes, and bears, with much more to be discovered.
Plaza Independencia, Mendoza
Mendoza is home to the exceptional Plaza Independencia, constructed in 1863 to provide the locals with space to protect them from Earthquakes. This carefully manicured park is a brilliant way to taste nature and break up the jungles of buildings and streets, famous for its fountains and gardens. On weekends you will also find markets and fairs, so all the more reason to stop by and say hello!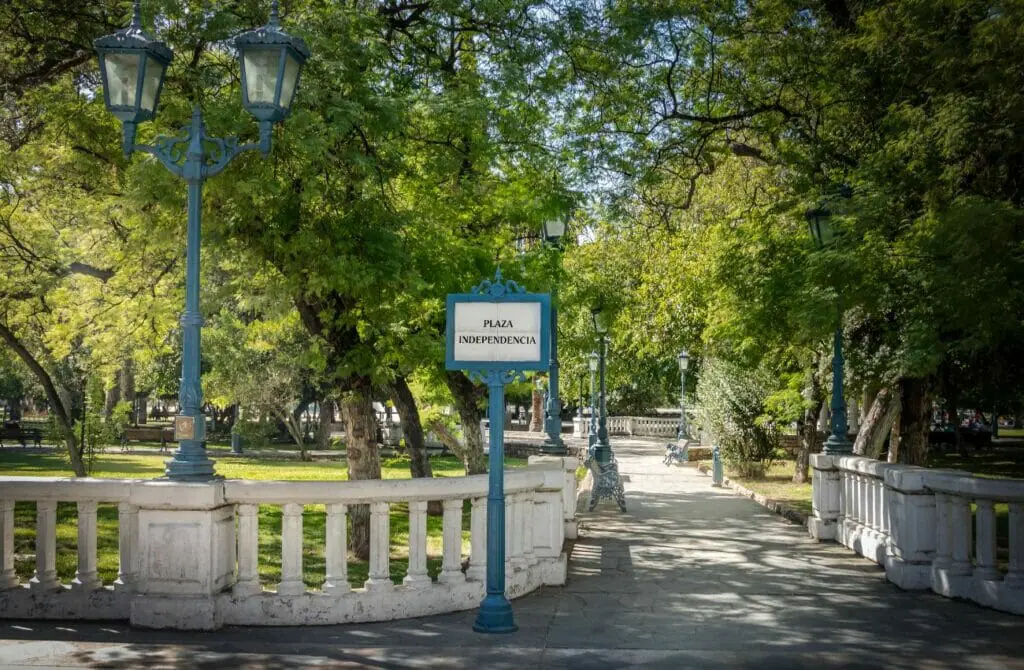 Monument to the Army of the Andes
At the top of The Cerro de la Gloria (Glory Hill) is the sculptural monument desiccated to the Andes Army, where between 1816-1817, the army drove out the Spanish Empire from Chile.
In celebration of their independence, friendship, and sacrifice, those that died or served during this bloody war have this monument dedicated to them. Even if you have to climb to see this fantastic sculpture, it is worth all the effort to lay eyes on it!
Parque General San Martí
The Park of General San Martin is yet another brilliant park to visit in the heart of Mendoza. It stands out because it introduces French and English 19th-century park designs into its original late 1890s construction. Visitors particularly love the wide-open walking tracks, the variety of plants, and the lake in its heart.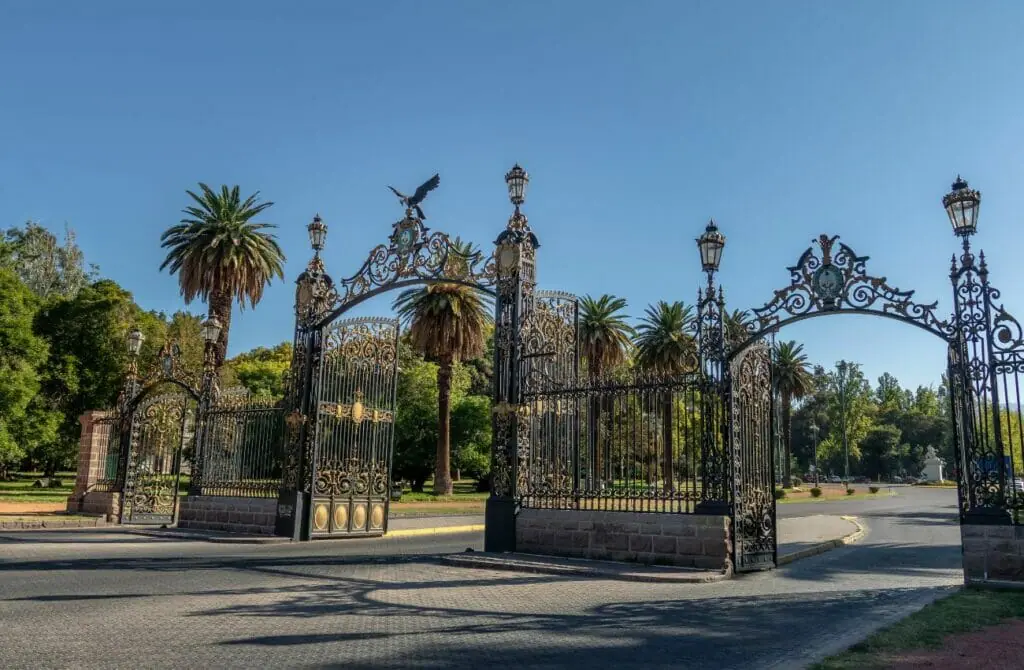 Mercado Central
One of the best shopping experiences in Mendoza is indoor Mercado Central, famous for its colorful market stands selling a range of produce. You can find fresh produce, hot-food stands, arts and crafts, and other locally-produced goods straight from the maker!
Museo del Área Fundacional
After an introductory run-down of Mendoza's history, without all the dry text, a visit to the local museum is on the cards. Here you will be treated to rich collections ranging from many eras of time, focusing on the history of the city and Argentina.
Learn how the indigenous peoples first inhabited the region for close to ten thousand years before the town was founded by Spaniard explorers and, over the next five hundred years, became the place you experience today.
Estadio Malvinas Argentinas
Built for the 1978 word cup, today you can catch a baseball or football game at Medonza's stadium, which houses juts cover 40,000 spectators. So you can experience Argentina's love for the sport, and maybe catch a major game during your stay in their city.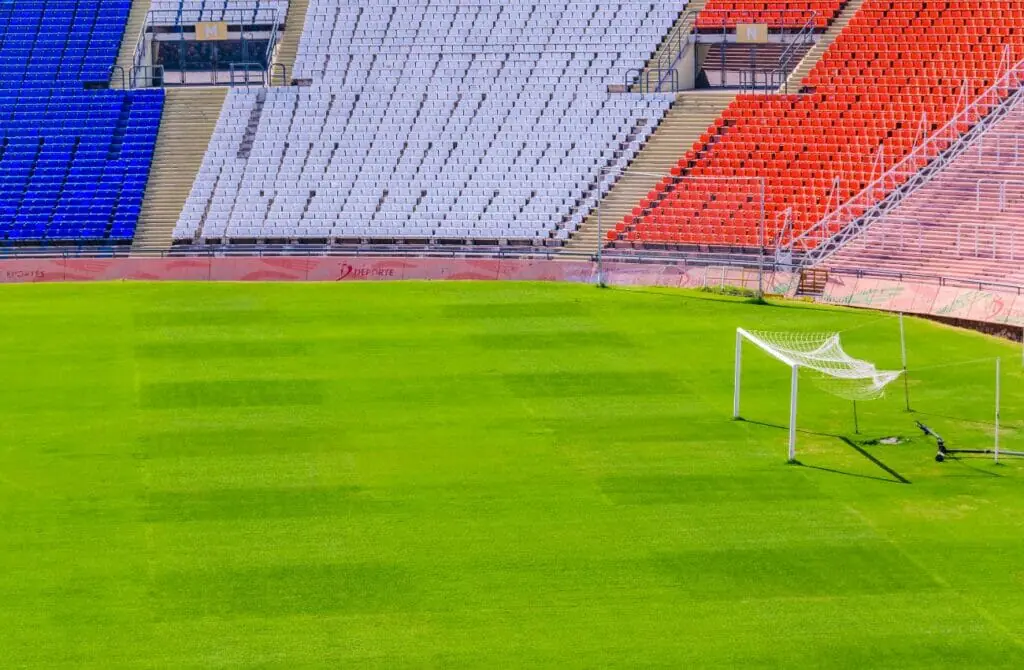 Ruinas Jesuíticas de San Francisco
With so much history, you can expect to stumble onto an old ruin in Menedoza every so often! For example, you can visit the surviving ruins of the 18th-century Jesuit church, a marvel in its heyday but sadly destroyed by an earthquake in 1861.
You can glimpse an almost wholly forgotten past while seeing first-hand the destruction that natural events can have on buildings, no matter how formidable they may seem! It is a picturesque ruin, with the general layout remaining and held up half by wild bush and half metal framing to ensure it doesn't fall into further disrepair.
Contemporary Art Gallery Eliana Molinelli
All art lovers will love a visit to this stunning contemporary art museum, posting itself as a space not to showcase the best in Argentinian sculpture and paintings but a place for art lovers to present and discuss what they love most. Here you can wander through the galleries, admiring incredible murals by Florencia Scafati and other famous artists, with the spaces regularly transformed with new art.
Plaza Chile
Founded as a friendly reminder of the Chilian and Argentinian friendship, you can experience this love between the two South American countries for yourself at their Plaza Chile. Here you can experience beautiful fountains, gardens and walking spaces that capture the warmth shared between neighbors. It is a must if you want a quiet park to have lunch!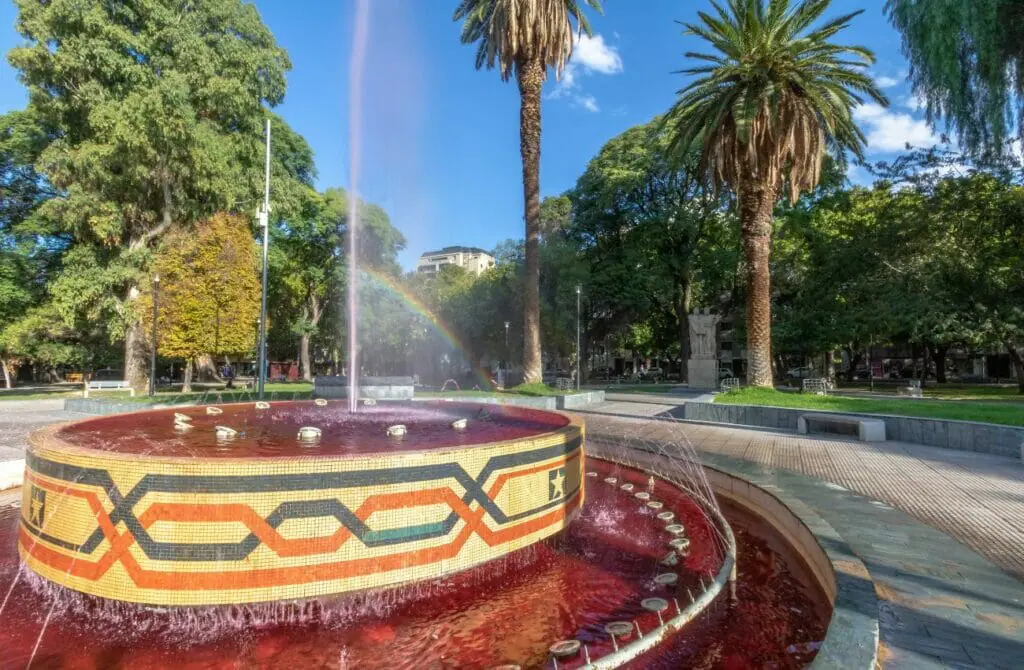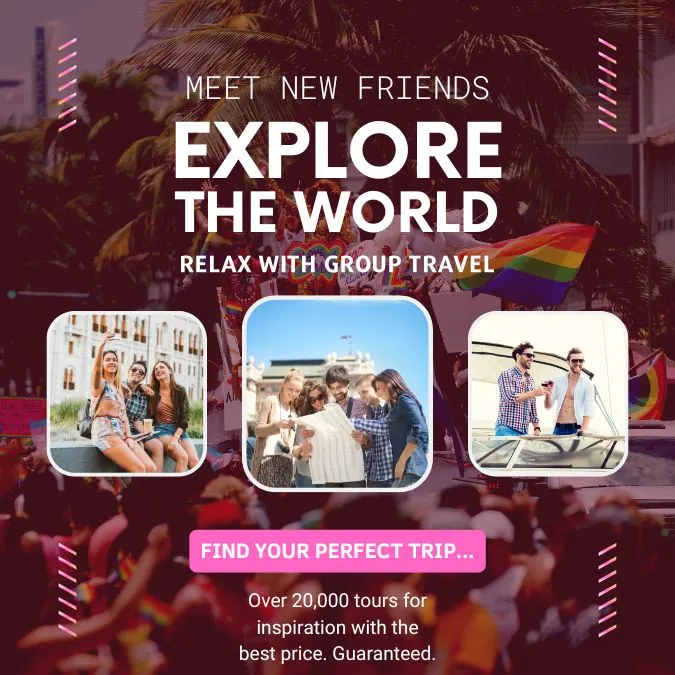 Gay-Friendly & Gay Hotels in Mendoza, Argentina
Oh, honey, let me tell you about being fabulous and feeling welcome at these hotels in Mendoza! Don't worry about other hotels that might not be as accepting; these gems are committed to being LGBTQ+ friendly and ensuring that all guests feel like they belong.
Being gay-friendly isn't just about waving a rainbow flag or using the right pronouns; it's about creating a safe and inclusive space for all guests. From non-discrimination policies to providing resources for LGBTQ+ travelers, these hotels go above and beyond to ensure you feel welcomed and supported.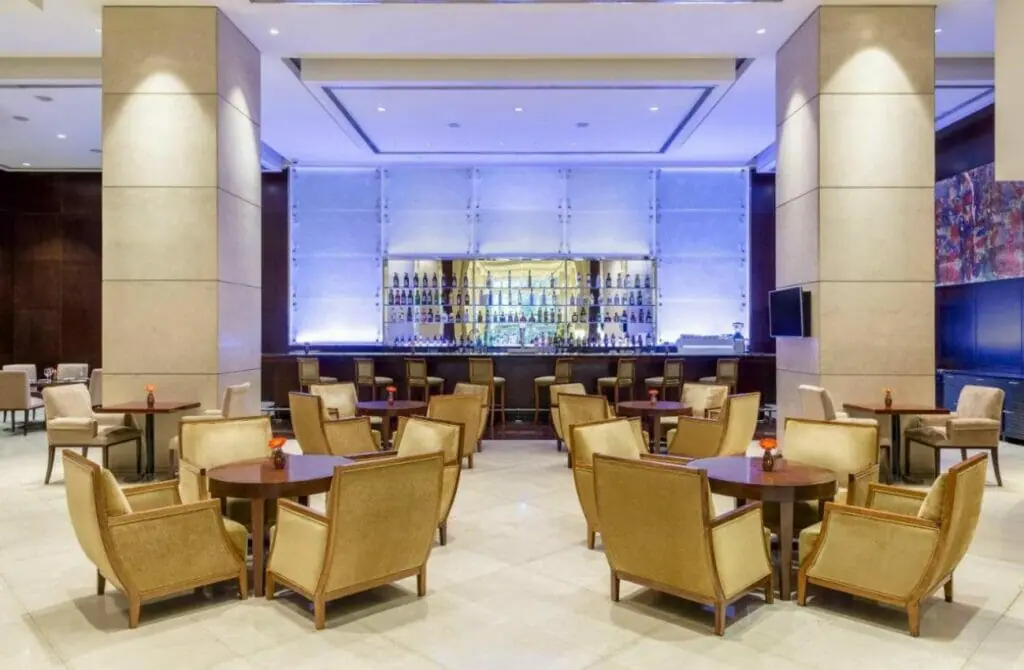 And honey, they don't stop there! Some of these gay-friendly accommodations have extra amenities and literature about local LGBTQ+ events and resources. Plus, they might even be located in an area known for being LGBTQ+ friendly.
Now, let me tell you about these fabulous hotels in Mendoza. While there aren't any specifically gay hotels or resorts, these are the crème de la crème of gay-friendly accommodations. And if these don't tickle your fancy, don't worry; there are hundreds of other options in Mendoza to fit your budget and needs.
So pack your bags, put on your most fabulous outfit, and get ready to feel welcome and accepted at these gay-friendly hotels in Mendoza!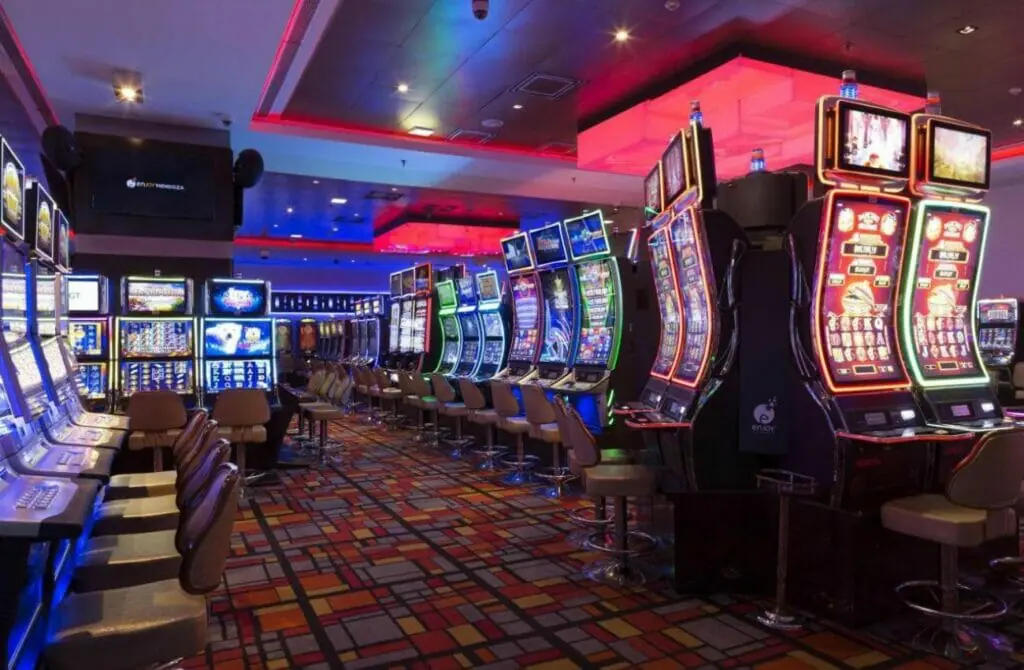 Mendoza does more than provide a stellar gay nightlife; this gay-friendly Sheraton Mendoza four-point-five star hotel shows they are just as on to it with accommodation options. Here you can experience one of the best hotels in town, beginning with the fact that its central city location puts your right amongst the action.
You will also be treated to incredible on-site attractions, whether the covered outside pool and lounging area or their numerous restaurants, winery and dining spaces.
But that is not all; they have so many indoor lounging areas or places to get some work done at their business center, but wherever you look, even if you are toning your legs at the gym, the citywide views out their windows are too die for!
Then at the end of the day, as your retire to your private quarters, you will be reminded why this hotel class is so high, as your room will act as your luxury apartment. You can host guests in your dining room as you cook up a feast, and then you can all relax and watch some TV together before you bid farewell and turn in for a fantastic night's sleep.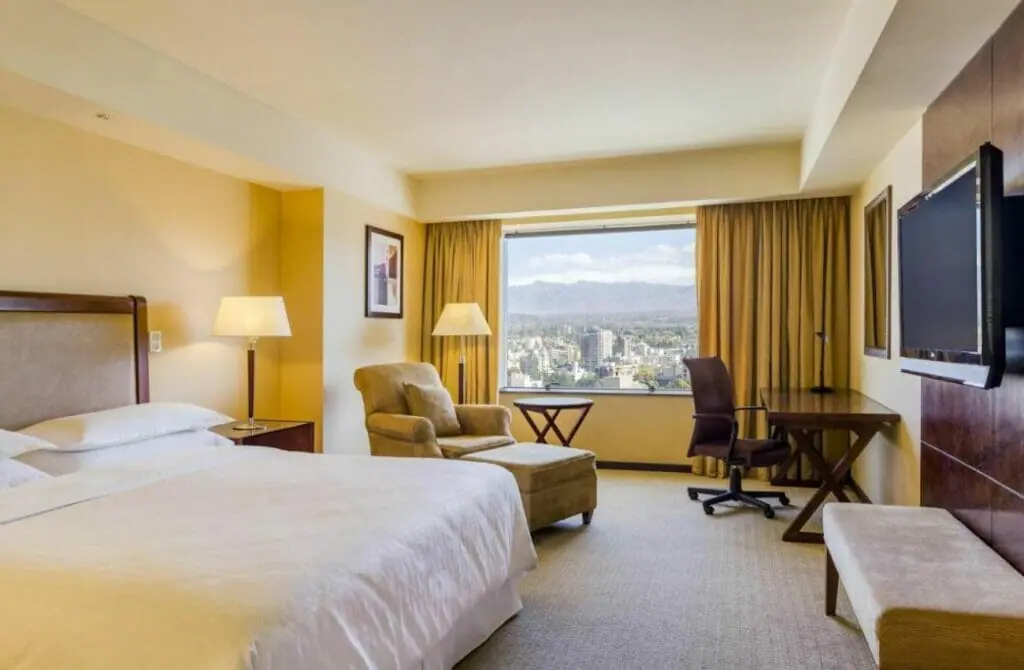 Yet another incredible central city hotel in Medoza is the four-star Huentala Hotel, where you can experience the whole experience of the city at a moment's notice. Outside of being perfect for a late-night adventure, this hotel has been designed to provide various activities and facilities to make their guests feel right and at home with never a dull moment.
Firstly, guests will always stay calm, whether with breakfast or the host of restaurants and bars that provide exceptional food, tasty wines, and relaxing dining spaces. Then, heading out of the foodie sphere, you can get a kick out of their spa service, sauna, pool and gym to refresh your mind and body to make the most of your holiday.
But what about the private quarters? You will find your room a cozy nest that helps you unwind with little extras showing just how attentive to the guests the hotel designs its services. However, the highlight of this place in true Mendoza fashion is the on-site winery playing host to wine tasting and other wine-related events.
The Portal Plaza Suites is an exceptionally gay-friendly three-point-five-star hotel providing guests with an all-around great stay. Here you will find the following highlights, from the hot tub and complimentary breakfast to the restaurant and bar, each serving an incredible experience.
Moreover, rooms have great views while being cozy and spacious, so sometimes it would take a lot of work to leave. With all these incredible facilities it is also easy on the budget, as you will find it hard to find similar places for the same price.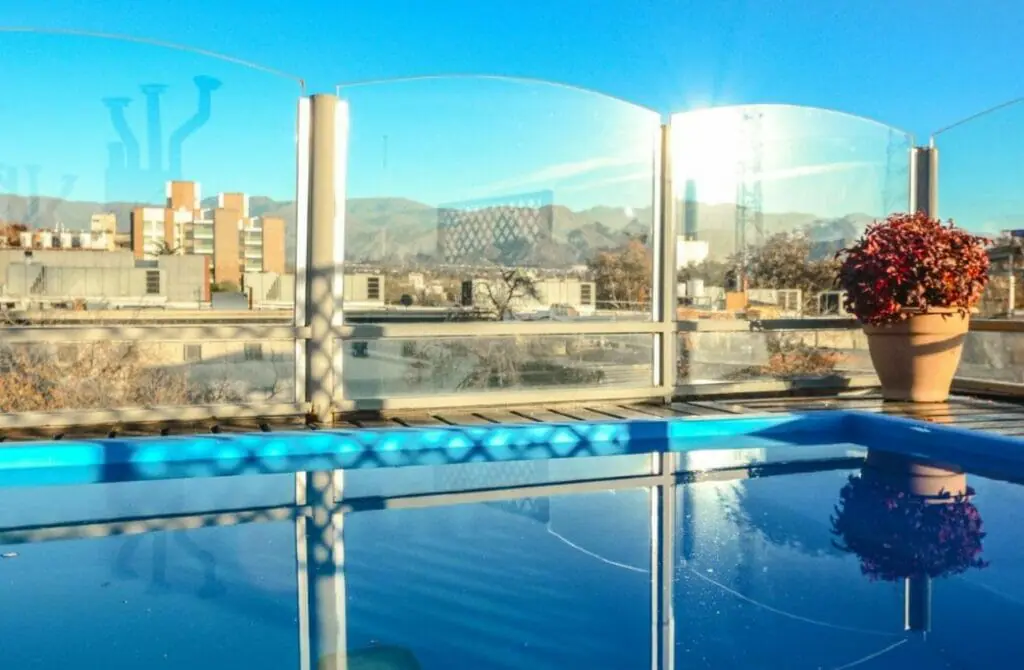 The Gran Hotel Princess Gold is an excellent three-star accommodation option for those looking for something with a style that is also gay-friendly. Here you will be treated to a great central city location and a range of facilities that earn its class ranking!
They boast an outside pool with a lounging patio, a restaurant with complimentary breakfast, and a bar for a cheeky late-night glass of wine. Of course, they also have simple private dwellings that might not be as out-there as others on this list, but sometimes you need a cozy bed and place to suit, and you are sweet!
Whenever you see a familiar name in the town of the hotel sphere, you often know what to expect when it comes to feeling and quality, and Ibis is famous for being one of the best brands in the industry.
So, if you don't want any surprises and a guaranteed gay-friendly accommodation option, you can't go wrong with their Ibis Mendoza Hotel. This three-star hotel provides guests a comfortable stay with their carefully kitted rooms and spacious dining areas with an on-site restaurant and bar.
So for a fee, breakfast, food, and drinks are available without stepping too far away from your dwellings. The only limitation to this budget-friendly option is it is slightly outside the central city, but with the free parking, that isn't any worry!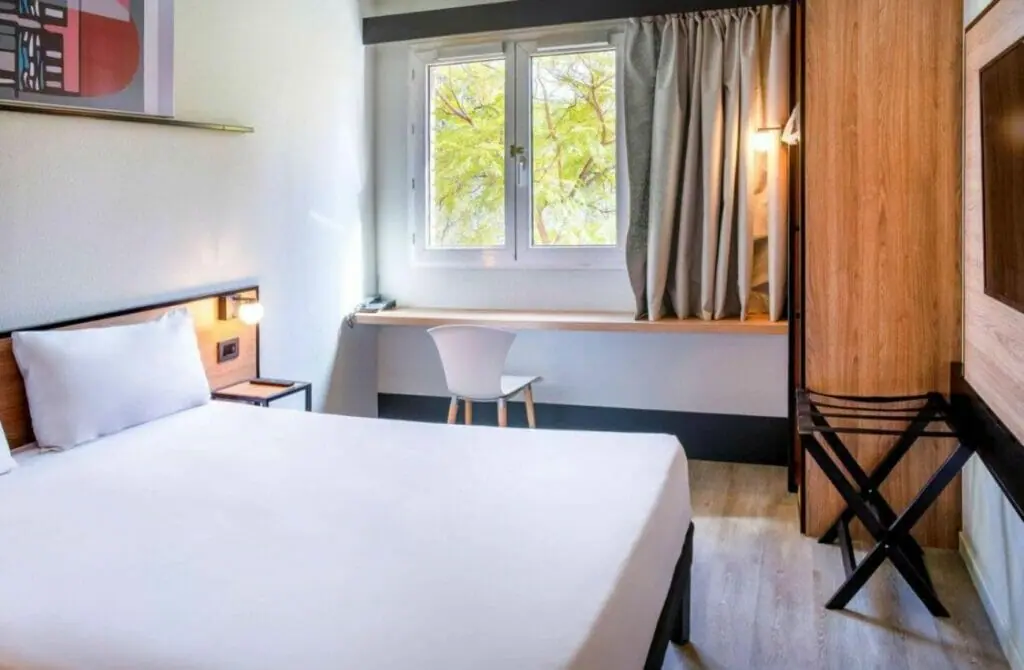 Gay Nightlife In Mendoza, Argentina
Darling, let's talk about exploring the queer nightlife in Gay Mendoza, shall we? It's true this city might not be the most welcoming to our fabulous community but fear not! Being gay is perfectly legal here; remember to err on the side of caution when outside of queer-friendly spaces.
But let's focus on the fun, shall we? Exploring gay nightlife can be one of the most thrilling and enriching experiences while on the go. From dancing up a storm at a gay club to sipping cocktails and rubbing elbows with the locals at a gay-friendly bar, you'll have a chance to immerse yourself in the local culture and make memories that will last a lifetime.
And darling, we've got you covered with the best gay and gay-friendly spots in town. So don't be shy; step out of your comfort zone and explore the queer nightlife in Gay Mendoza. Trust us; it'll be worth it!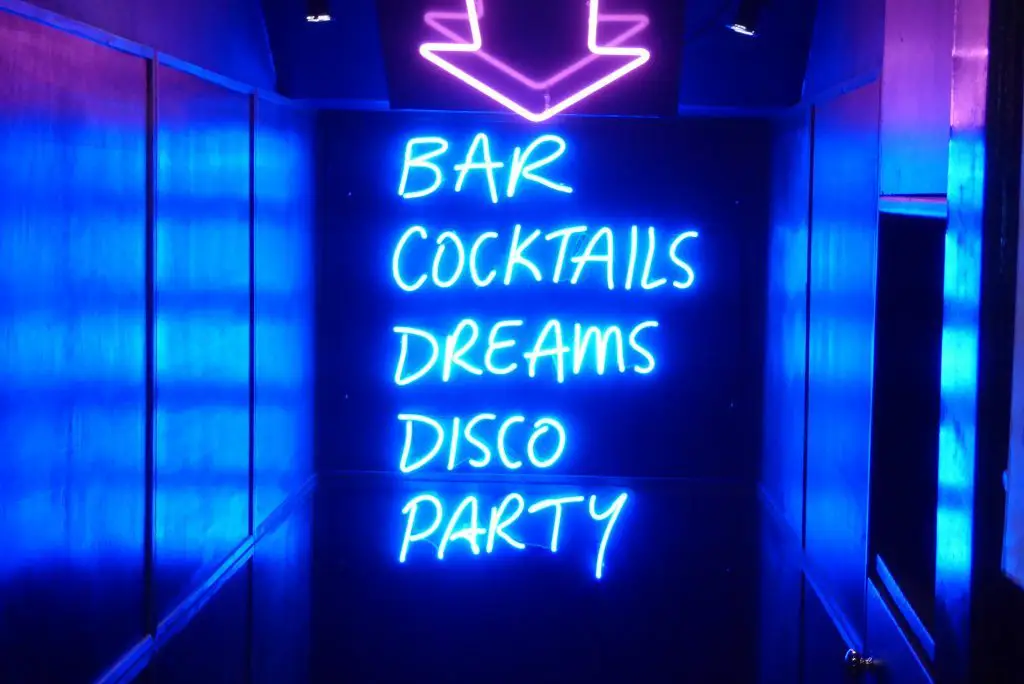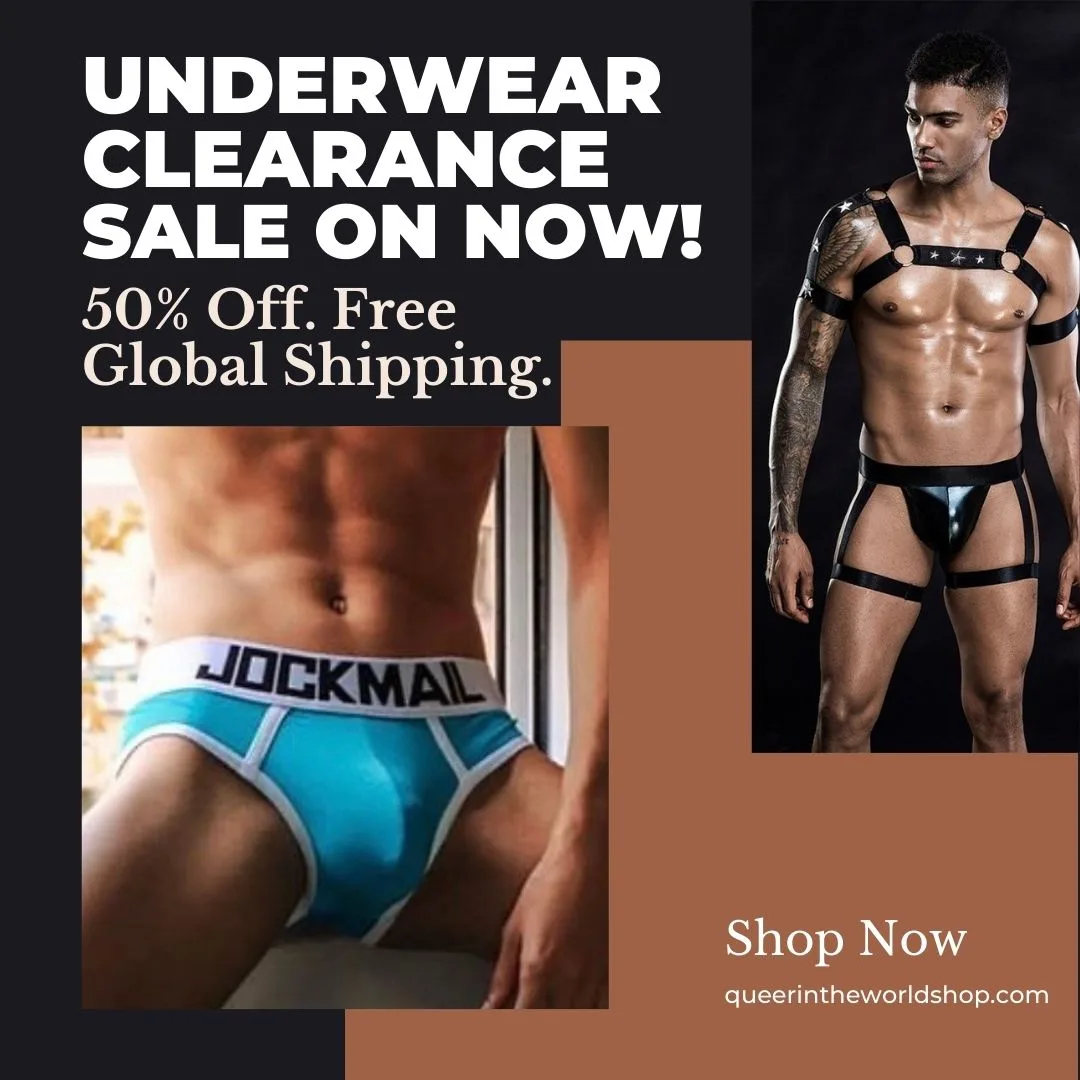 Gay Bars In Mendoza, Argentina
Here we have a popular musical bar and restaurant that often has live shows and drag to entertain their guests on weekend nights. It is also openly gay, with rainbows in this place as you check out the simple decor and throw yourself into the delicious food.
Of course, with dining and entertainment at the forefront of their service, they have a range of seating options, from the warm interiors to the fresh air of the patio, with great views of the stage all around.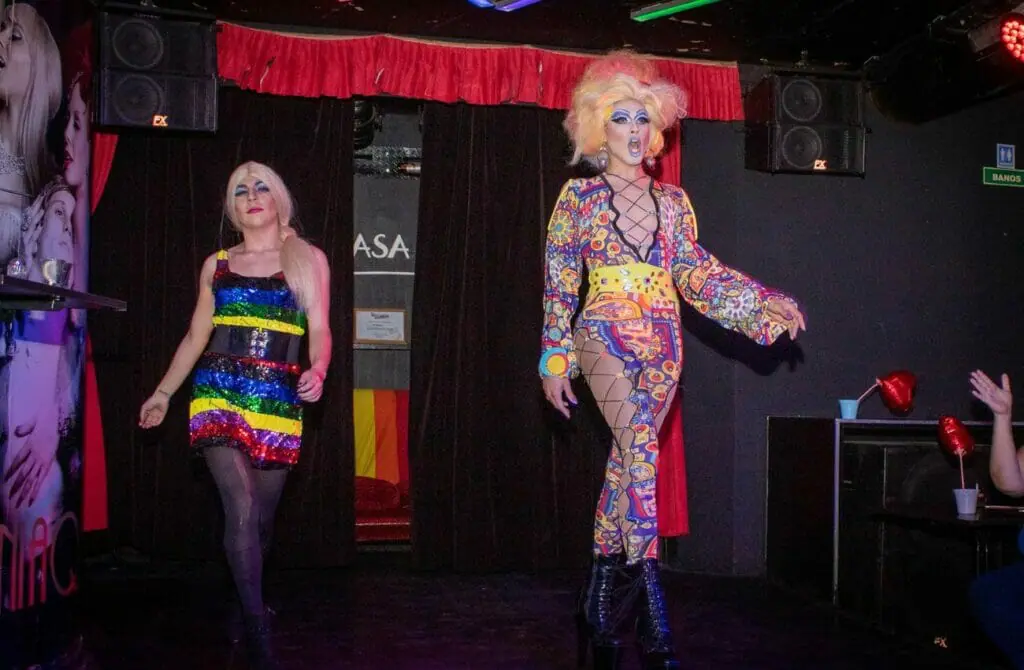 This groovy gay dance and nightclub are one of the most prominent queer dance venues in Mendoza, where every night, you'll expect crowds of gays, lesbians, and transgender people to dance their socks off. You can also encounter drag, world-famous DJs and other performances to level up your evening.
The Queen is Mendoza's oldest gay bar and is the most prominent queer party every night in Mendoza. So you can expect nothing less than a grand spectacle, where you can expect not just pumping tunes and a venue that is brave enough to contain all that fun but drag and burlesque to break up the usual DJs sets or ordinary clubs.
Of course, they are experts in the music scene of pop, techno, and Latin, but you can expect that they won't shy away from one great song just because they are known for some genres.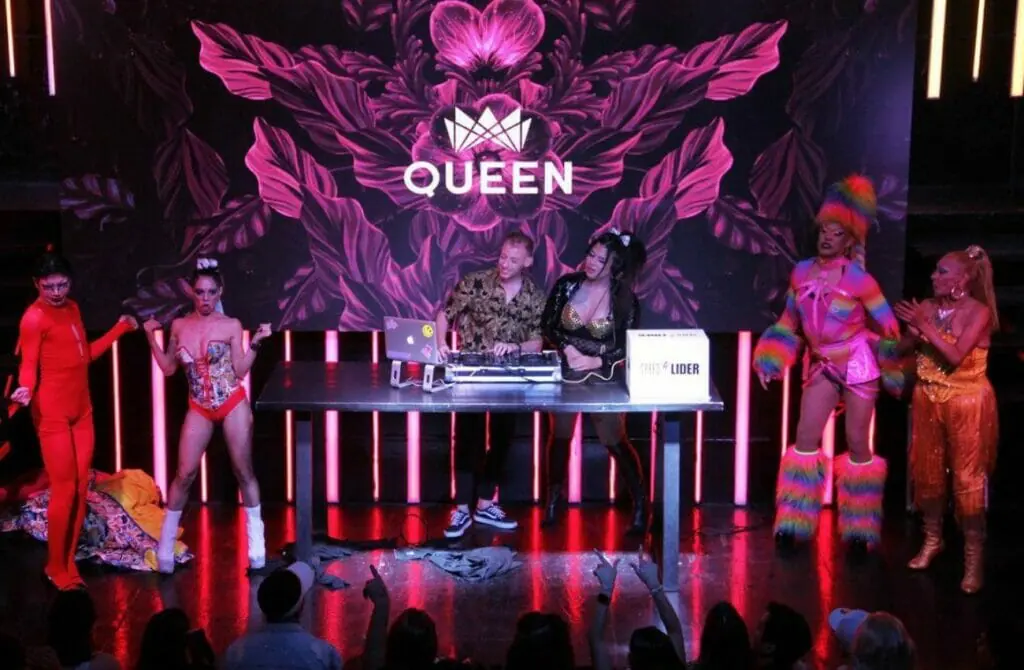 Gay Parties & Gay Clubs In Mendoza, Argentina
Mendoza's Gay Vendimia festival
Mendoza is home to Argentina's second most prominent annual event, after the biggest hosted by Buenos Aires, their Gay Vendimia Festival in March. Although it started as a joke between friends, it quickly became rather serious as the festival grew, with thousands of queer people descending on Mendoza for a big gay party.
Mendoza doesn't have a gay club outside of the local university. Thus the LGBTQ+ & Allies Club serves not just students but all locals in the queer community. Here you can connect with fellow gays and learn more about the gay scene from those who have lived it. They may also have a social event to give you more opportunities to make the most of your gay trip to the city.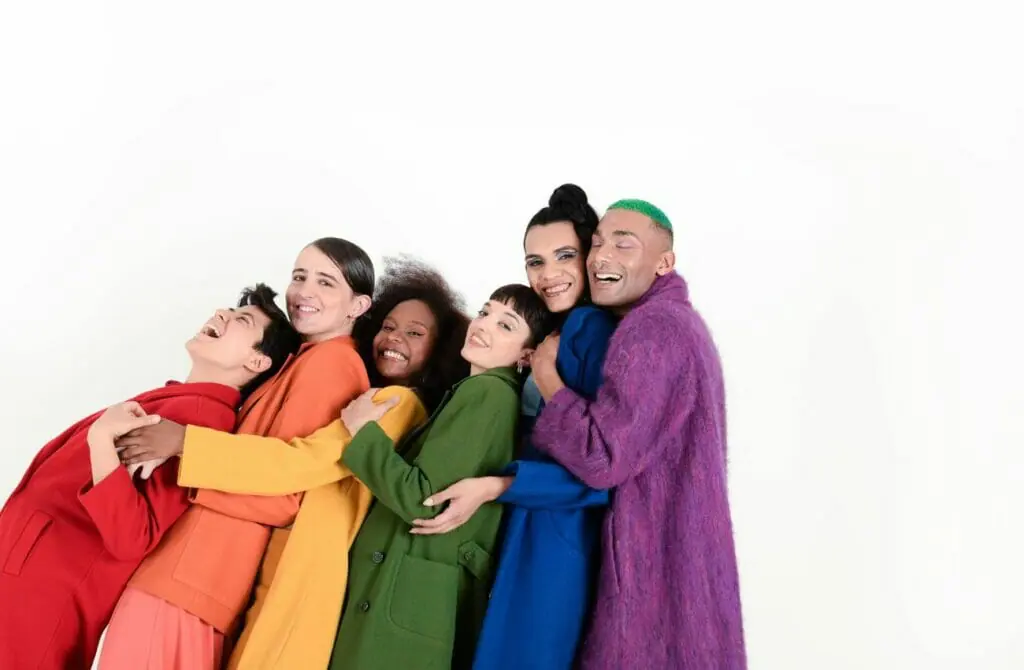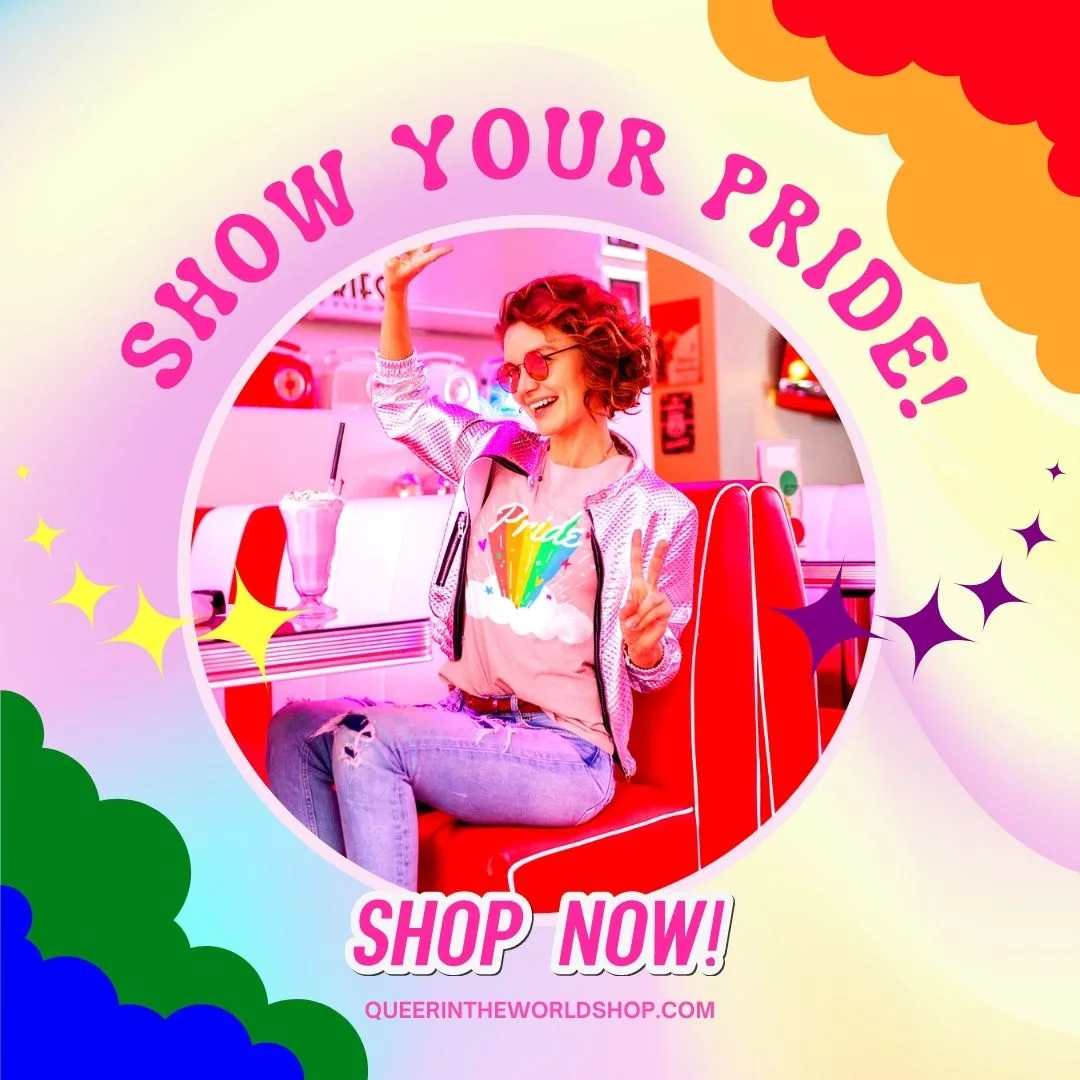 Gay-Friendly Nightlife In Mendoza, Argentina
If you're after a lively nightclub, you won't go wrong with this place, a little venue with a big reputation for a great night out.
You can appreciate the drinking spaces and beverages with a range of drinks on offer and friendly staff, not only that you can expect on weekends the club is pulsing with life from the live music playing a range of music perfect for a party. You will find plenty of saloon-style tables by day, and a moshpit of fellow partiers in the later hours, catering to all types of diners.
Experience one of the biggest disco bars in town with Wish! You will not be disappointed by the chance to meet a host of hundreds of other patrons with each return visit, as the party they host is hard to beat and a reason why this bar is so famous.
You can expect live entertainment, dancing, costume parties, easy-going staff, and brilliant drinks, and we are just scratching the surface. You will be welcome with open arms at this gay-friendly venue and taken on an authentic Argentinian tour of how they do parties in Mendoza.
N8 Show & Bar provides brilliant live music on a fully kitted-out stage with the best sound system and dancehall that is big enough to contain all that fun, with a second tier to get a bird's eye view of the mosh pit.
In addition, they showcase music worldwide, featuring a rock n' roll show you won't soon forget. To top this whole experience, everyone is gay-friendly, and you will be supplied with plenty of drinks or space to sit and chill in the background amongst friends.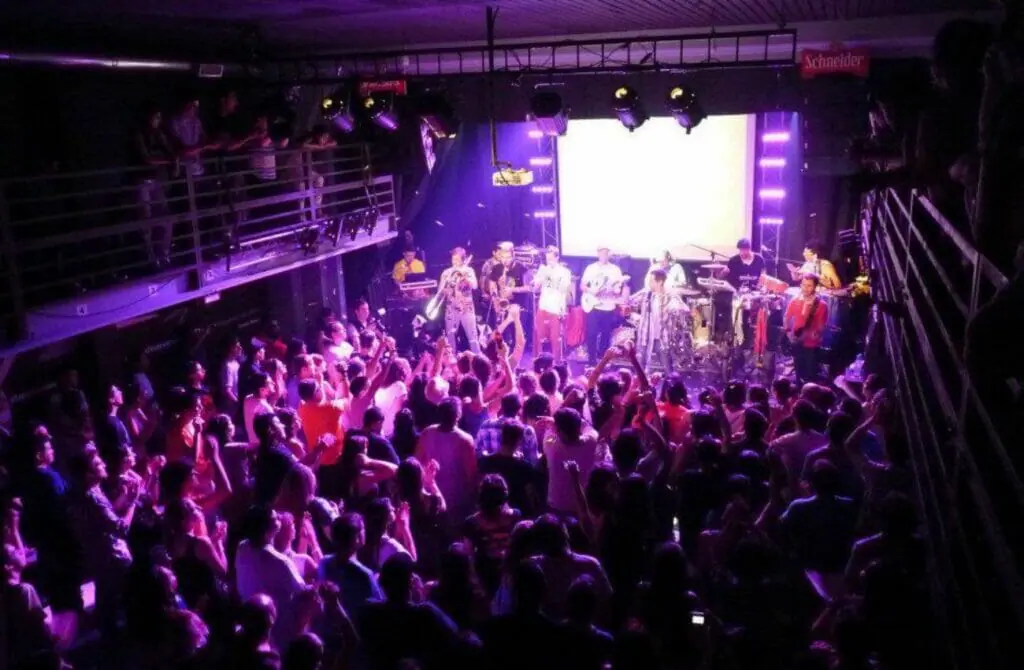 At 'The Bar', you can expect an exceptional gay-friendly experience with drinks and party spaces aplenty. Beginning with their live events and dancehall, these are easily the highlights of many visits, including the occasional drag shows amongst their usual musical events.
Not only that, the drinks are divine, the staff super-friendly and willing to help make your time unforgettable, and the shirtless dancers are as buff as they are beautiful. So if you feel starved for some great drag shows and a good time, The Bar is an excellent place to start.
For a classic pub experience that is more laidback and typical of Mendoza, Antares Mendoza is a great choice to taste the rich blends of locally crafted beer or meet someone for an evening date. The space is quaint, cozy, and with music at an excellent level for socializing amongst friends or those wanting a break from the louder nightlife venues.
You can even order pub grub-like fries to go with your drinks, and get ready to try your hand at some poker! Even if Anatres is chill, they provide regular entertainment, from music to clowns, so get ready to be surprised by your visit here.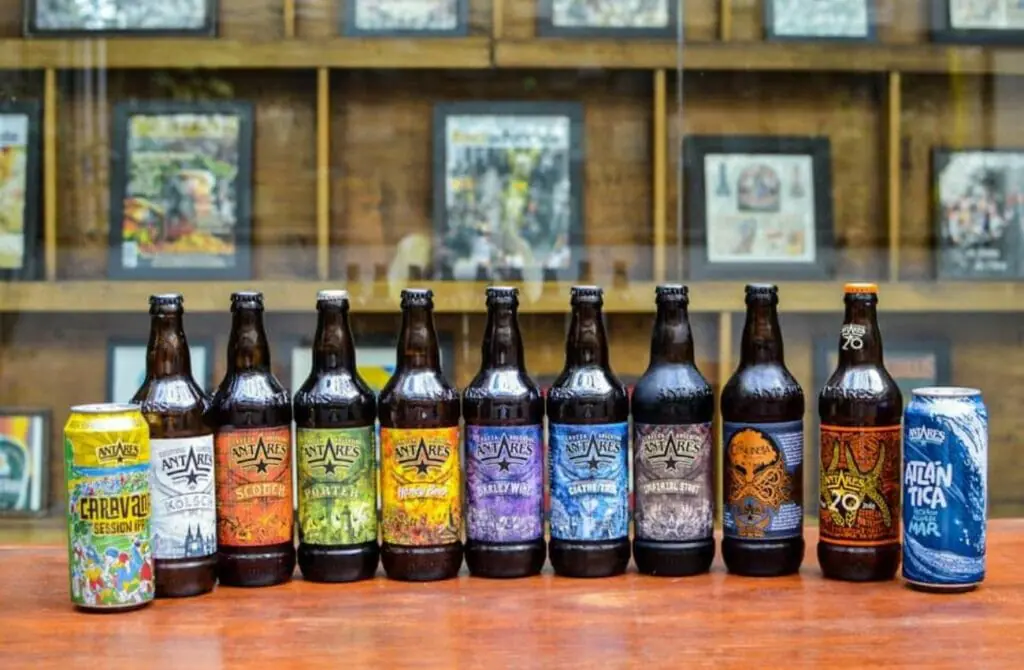 Gay Saunas & Cruising Clubs in Mendoza, Argentina
When it comes to exploring Gay Mendoza, there's more to life than just cocktails and beers. One aspect of the gay scene that many of us queens love are checking out the local gay saunas and cruising clubs.
Granted, Mendoza isn't quite as wild as Amsterdam, Barcelona, or Berlin, but these steamy venues still offer the perfect opportunity to meet new people, socialize, and engage in some hot and heavy action without swiping left or right. However, remember that these venues can differ in terms of vibe, patrons, and rules, so it's a good idea to be informed before you dive in.
Gay saunas, sex clubs, and cruising have long been popular ways for queer men to meet and engage in sexual activity, particularly in countries where same-sex activity is not widely accepted or may even be illegal. In these places, gay saunas and cruising clubs provide a safe and discreet environment for queer men to explore their sexuality and connect with like-minded individuals.
Despite the rise of gay dating apps, many queer men still prefer the anonymity and physical connection that can be found in these spaces – so somewhat counter-intuitively, you might have a hotter experience here than you would at home.
We recommend checking out our guide to cruising for first-timers before you get started, which should give you the lowdown, and always practice safe sex.
Keep in mind that local laws and customs regarding gay venues and sexual activity should be respected at all times. With a bit of forethought and an open mind, visiting gay saunas and cruising clubs can be a thrilling and steamy part of your gay Mendoza adventure.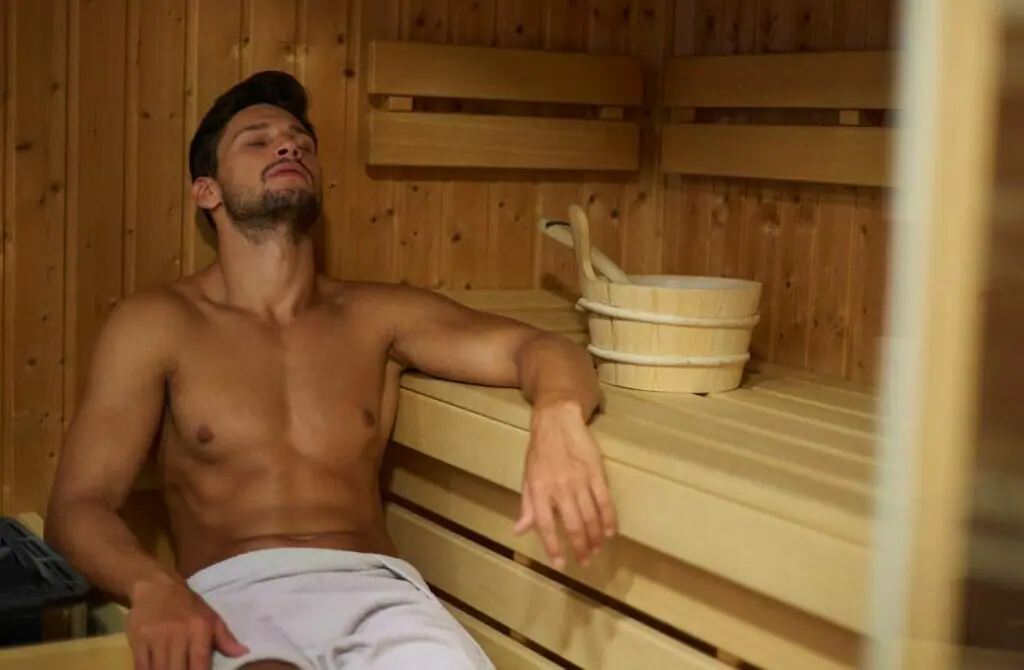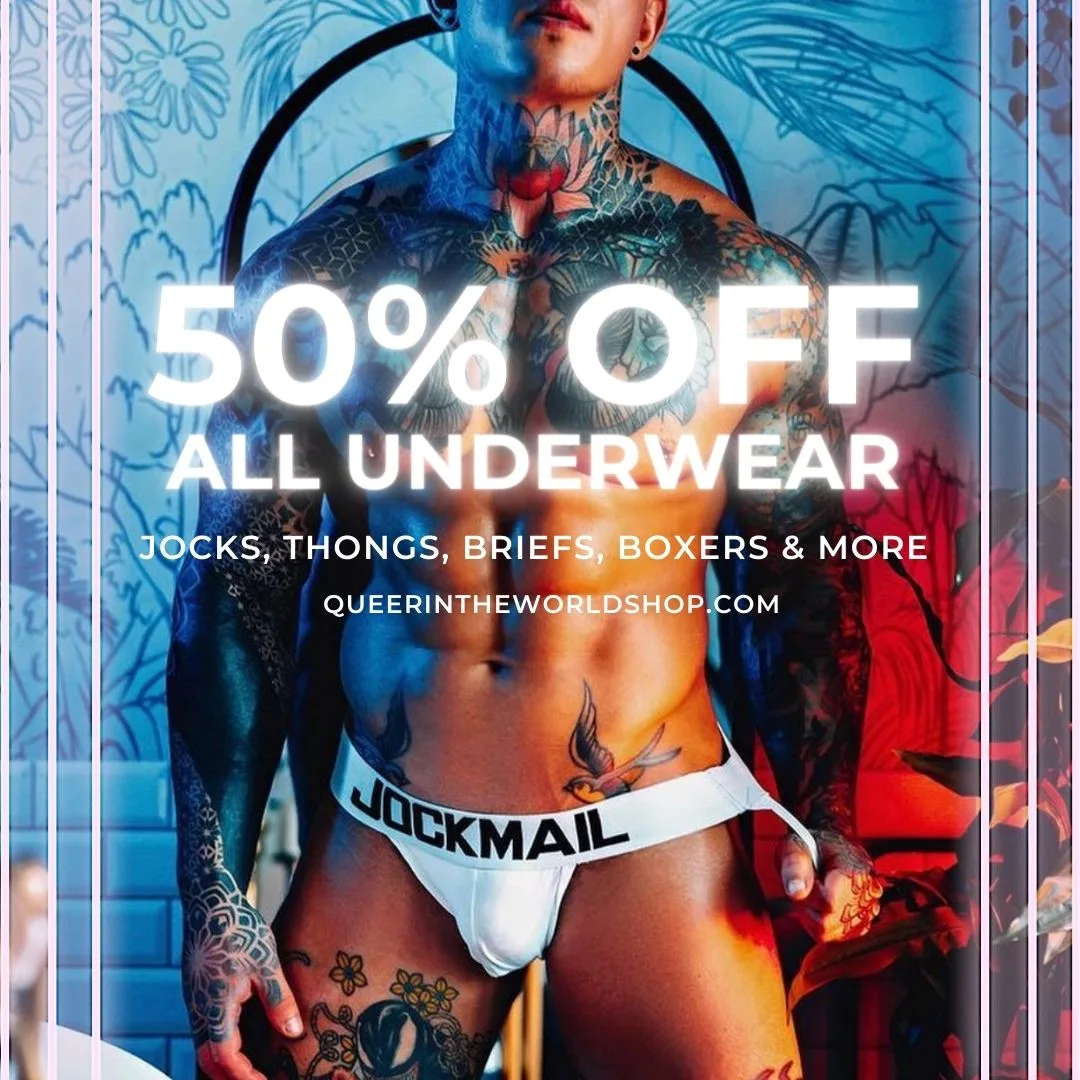 Gay Map Of Mendoza
Finding it hard to envisage where everything is in Mendoza? Hopefully, this queer-centric map helps where we have marked all the bars, clubs, parties, hotels, saunas, massages, and more will help you stay in the spot best suited to you!