San Carlos de Bariloche is a city in Argentina's province of Ro Negro. Each year, it is believed that 30 percent of LGBT visitors from other nations visit Argentina. And Bariloche, often known as the "Queen of Patagonia," is gradually becoming acknowledged as Argentina's top gay-friendly resort.
Since some of the most stunning landscapes surround it in Patagonia, the town of San Carlos de Bariloche in Argentina is the ideal destination to come to if you want to enjoy the natural beauty of Argentina. This ruggedly beautiful Patagonia town provides a great home base from which to visit the region's most recognized attractions.
Bariloche is situated in the foothills of the Andes, which can be found west of the town. Bariloche is an adventurer's dream because of its position in the heart of the vast Nahuel Huapi Lake and its closeness to the Patagonian Steppe lands to the east. Climbing, skiing, and hiking are among the many adrenaline-pumping sports on the natural landscape. More engaging activities are available here as well.
Bariloche comes to life as soon as the sun sets. This city's nightclubs and pub crawls are well-known for their multilingual atmospheres, with a broad range of languages coexisting alongside Spanish. Discover a wide range of themed bars where you may drink cocktails or locally brewed beers while listening to live music.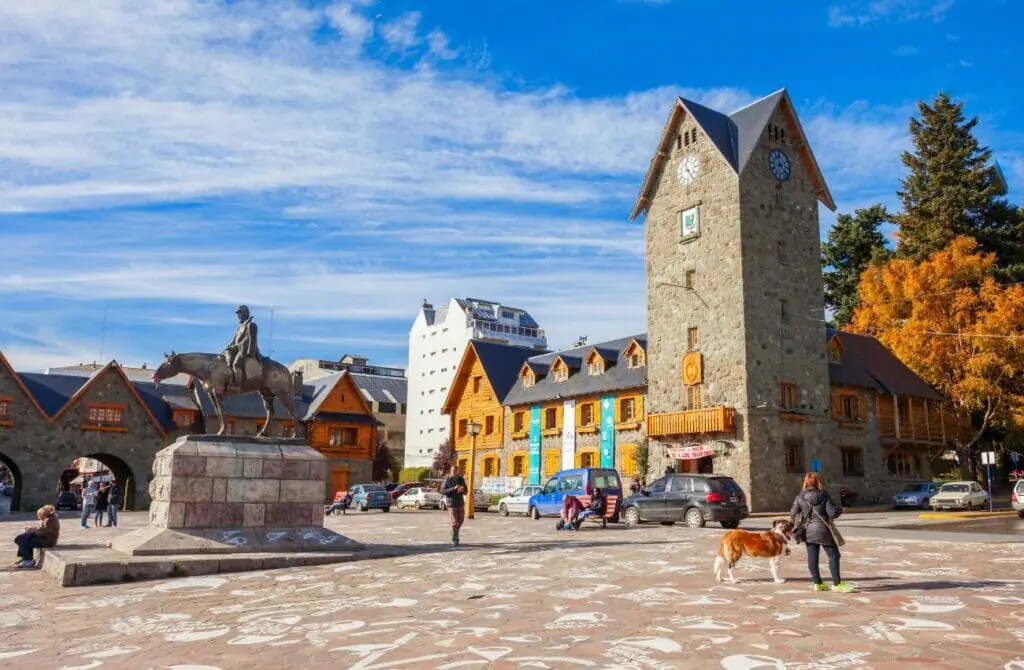 Argentina became one of the most gay-friendly nations in Latin America on July 15, 2010, when it allowed marriage between persons of the same sexual orientation.
When homosexual marriage became legal in Argentina in 2010, the country became the ninth in the world to do so. Argentina's legal system and popular perception toward LGBT persons have changed since the country became a democratic republic in 1983.
Moreover, Argentina is well-known for having "one of the most comprehensive transgender rights legislation in the world." Also, there is a high degree of societal acceptability. Despite this, there is still a prevalent belief that LGBT people, especially young people, are bullied.
The variety of high-quality housing alternatives, including globally famous hotels, inns, cottages, hostels, campsites, and mountain hideaways, attests to the area's tourist history of more than 80 years. Bariloche has a Swiss-inspired downtown, Alpine architecture, many chocolatiers, and outstanding craft brewers. Consequently, there is enough to entertain you within and outside the city.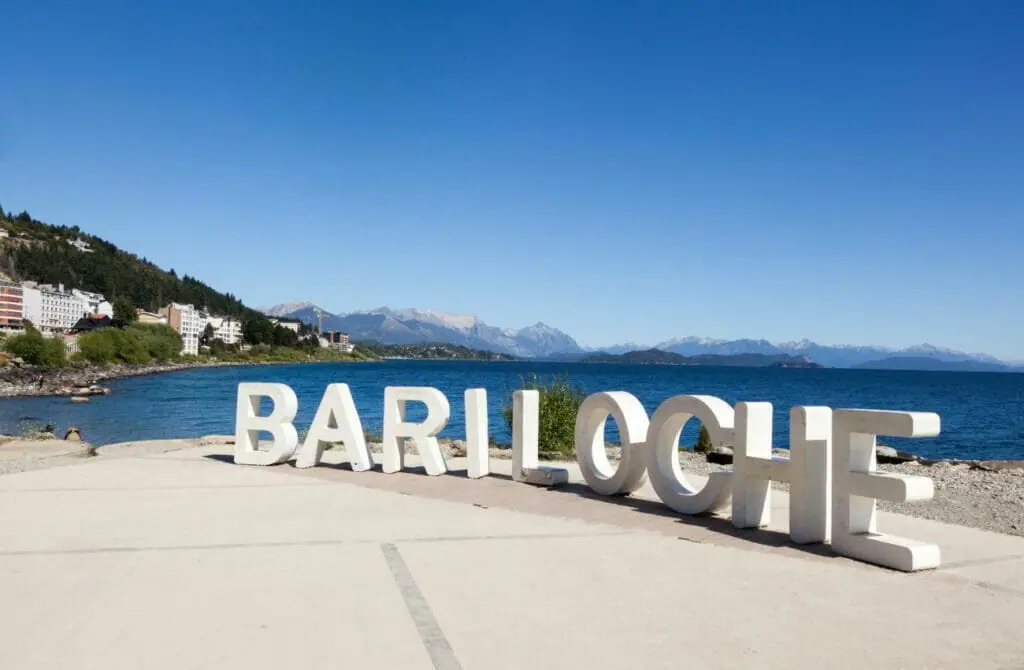 Attractions in Gay Bariloche, Argentina
Welcome to Gay Bariloche, darling! While the city may not be the most welcoming to the queer community, fear not! There are still plenty of fabulous things for you to do while keeping things low-key. First and foremost, you must visit some of the city's most iconic landmarks and attractions, dahling!
Take in history and culture by visiting museums, art galleries, and historical monuments. And don't forget to marvel at the stunning architecture, explore parks and gardens, and indulge in the local cuisine. But that's not all, darling! Gay or straight, there's always something to do in Gay Bariloche.
Immerse yourself in the local culture by attending cultural events like festivals, concerts, and shows. Trust us; there's always something fun and exciting happening in this fabulous city. Remember, discretion is key in a city that's not always welcoming to our great community. So, keep it lowkey and enjoy all the wonderful things Gay Bariloche has to offer!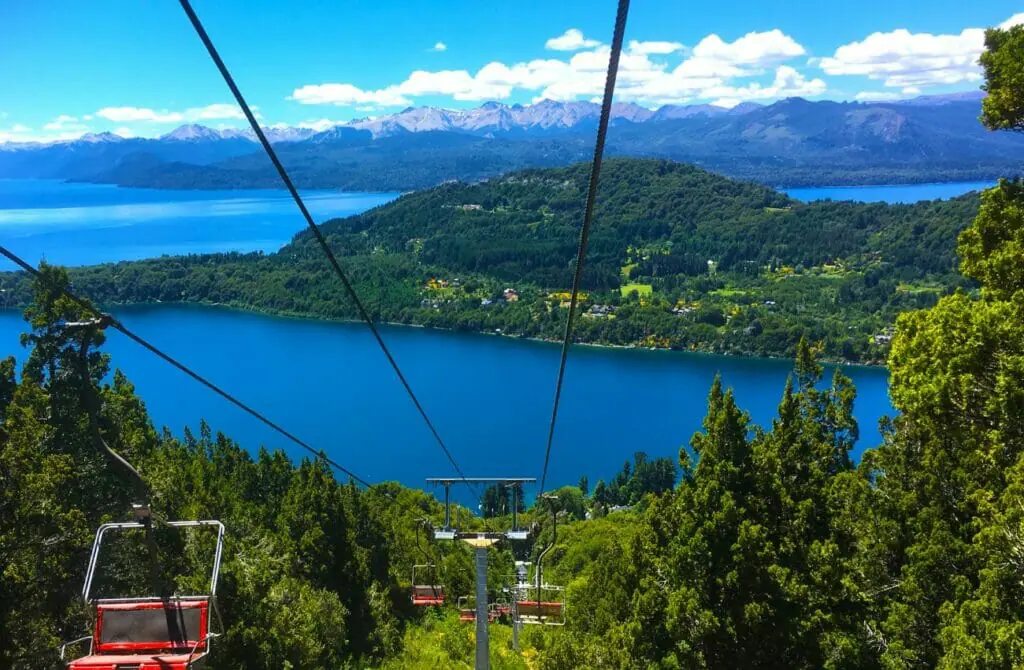 This amazing route takes travelers through some of the most beautiful sections of Patagonia, with the seven distinct lakes being just a few of the highlights. Patagonia's scenery is spectacular, and this excellent path brings travelers to some of the most magnificent portions.
The Lanin National Park and the Nahuel Huapi National Park are on the Ruta de Los Siete Lagos. The trip between the two national parks takes a day or more, but the landscape is so beautiful that tourists will want to stop regularly to snap photographs and soak in as much of the natural beauty as possible.
This beautiful route traverses a range of scenery, including beaches, woods, and mountains, and is the best way to explore the splendor of the Patagonian steppe.
Because of its spectacular natural environment, the Nahuel Huapi National Park is one of the most popular locations in Bariloche; travelers should not miss the chance to visit it while in town. The panorama on exhibit right now is incredibly magnificent, with snow-capped mountains adjacent to wonderfully turquoise lakes with forest surrounding their sides.
Experiencing this natural sanctuary will be an unforgettable experience. Hiking through the woods, kayaking on Lake Nahuel Huapi, rock climbing on the slope, or just resting and soaking in the spectacular views from atop one of the numerous mountains that dot the region are all possibilities for tourists owing to the multitude of outdoor activities.
The environment is spectacular, and the rivers, waterfalls, and glaciers blanket the slopes of the Andes add to the beauty. The first national park in Argentina, Nahuel Huapi, is a joy to explore. The natural splendor on exhibit in the park never ceases to thrill and astonish visitors.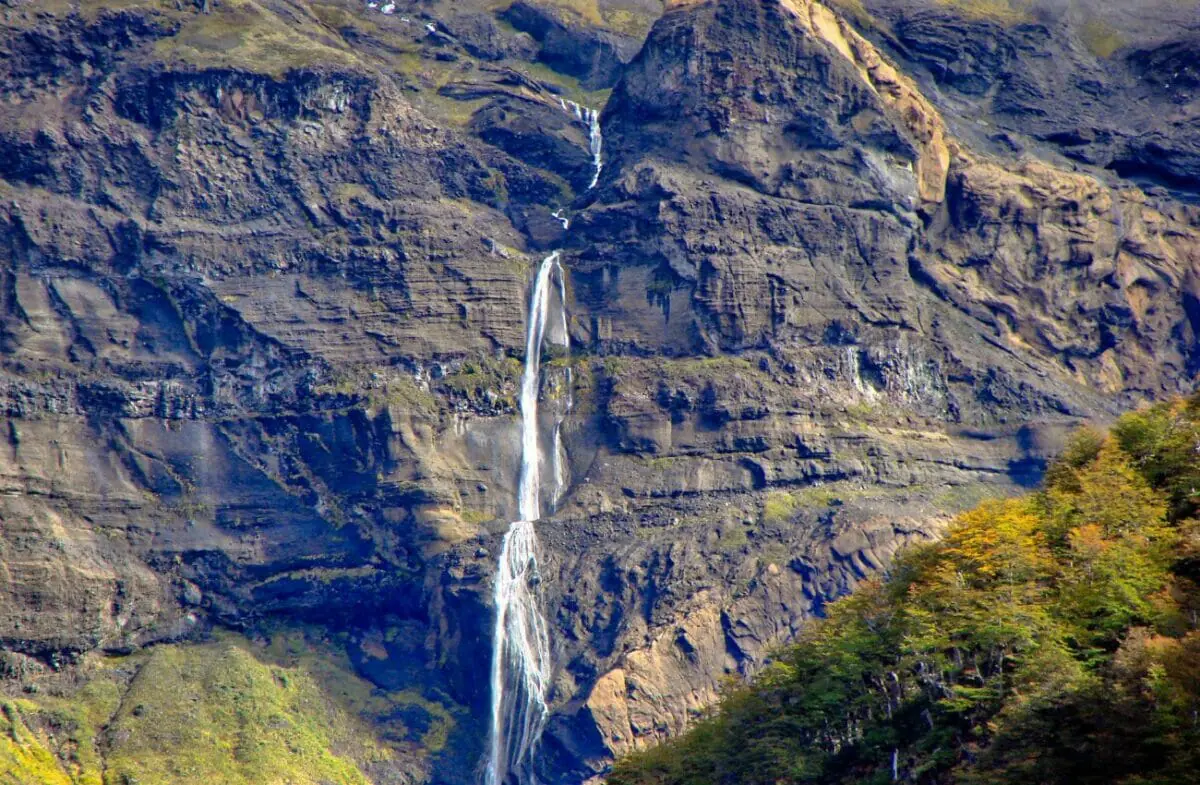 With good reason, the Refugio Frey Trek is one of the most well-known walks in Bariloche. It takes you through some gorgeous scenery and ends at a lovely small lodge where you can rest for a bit or stay the night if you like.
Hikers can ride a chairlift up the slope of Cerro Catedral to the trailhead, or they may walk through a magnificent woodland route. Hikers will pass beautiful sites such as the Rucaco Valley and the majestic Cerro Tronador, which can be seen rising in the distance once they reach the trail's commencement.
The trek takes around two hours to complete, and there are various hiking trails and routes to explore. Because of the spectacular views that can be experienced from the Refugio Frey once reached, this climb should not be missed while visiting Bariloche.
Isla Victoria is a lovely island worth seeing since it is located inside Nahuel Huapi National Park. This island is home to a diverse range of wonderful vegetation, wildlife, and beautiful woodlands. A day spent on the island reveals that local people formerly inhabited it, as cave drawings show.
A stroll along the forest-lined pathways is a lovely way to spend a day. Isla Victoria, situated in Lake Nahuel Huapi, is a magnificent site because of the spectacular beauty observed there. It is feasible to arrive by boat. However, guests can only explore a segment of the island at a time.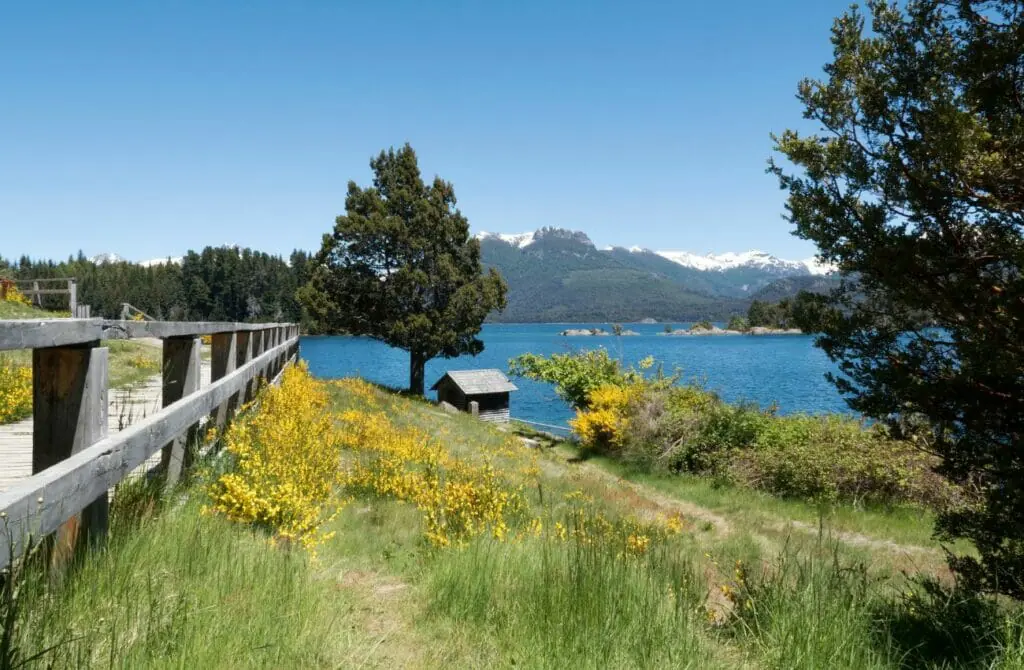 Cerro Otto
Cerro Otto, situated inside Nahuel Huapi National Park, climbs to 1,405 meters. The views from the summit are truly stunning, with Lake Nahuel Huapi positioned just below it and the Andes visible in the distance.
The town of Bariloche is located on the mountain's lower slopes, and tourists may drive themselves, hike up, or take a cable car to the summit.
While there are some beautiful mountain bike and hiking paths, as well as skiing and other outdoor activities accessible during the winter months, visitors mainly visit Cerro Otto for the breathtaking views of the surrounding mountains, lakes, and woods. Snowshoeing and cross-country skiing are two more winter hobbies.
The 65-kilometer Circuito Chico is a fantastic way to explore Bariloche's beautiful landscape in one go, and the ride will certainly rank among the best you've ever done. It starts on the outskirts of town and snakes its way back toward the city center.
This drive will undoubtedly stay with you, taking you past magnificent sights such as Lago Nahuel Huapi, around the wonderful landscapes of the Llao Llao Peninsula, and numerous other mountains and lakes; not only that, but there are countless lovely stop-off points and photo opportunities along the way.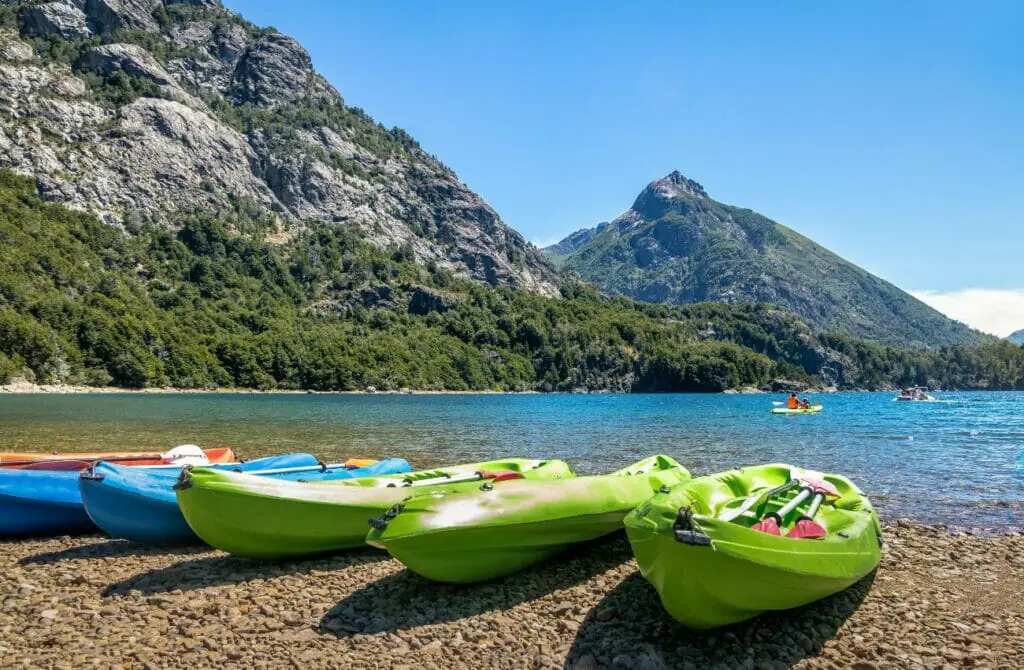 Parque Municipal Llao Llao
The Parque Municipal Llao Llao, about an hour outside of town, is home to various magnificent trails and walks that wound their way through woods, meander along lakeshores, and snake their way up the hillside.
Visitors may locate seven stunning view spots concealed around the park, and the landscapes themselves are unusual in that they have remained pristine and untamed. Wandering around the well-marked trails is a pleasant way to spend the day, and tourists are likely to return tired but satisfied with all of the amazing things they have seen and the many possibilities to snap excellent images here.
Cerro Campanario
Cerro Campanario is an essential must-see in Bariloche since, at its height, it undoubtedly boasts one of the most spectacular vistas in the world. The spectacular spectacle that emerges in front of their eyes will surprise visitors.
Cerro Campanario is accessible by foot or automobile, and guests may also take a scenic chairlift that lifts them to the mountainside. Cerro Campanario's top is 1,050 meters above sea level. The views from the summit are spectacular, with picture-perfect blue lakes and snow-capped mountains all around you as you gaze out over the countryside.
Visitors will never get weary of seeing the breathtaking surroundings. The observation deck has a café, so you can relax with something to eat or drink while admiring the spectacular surroundings.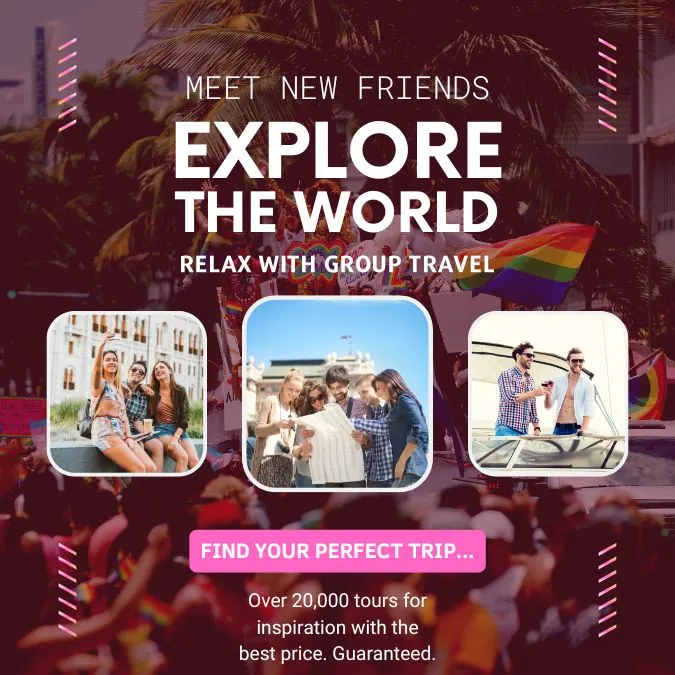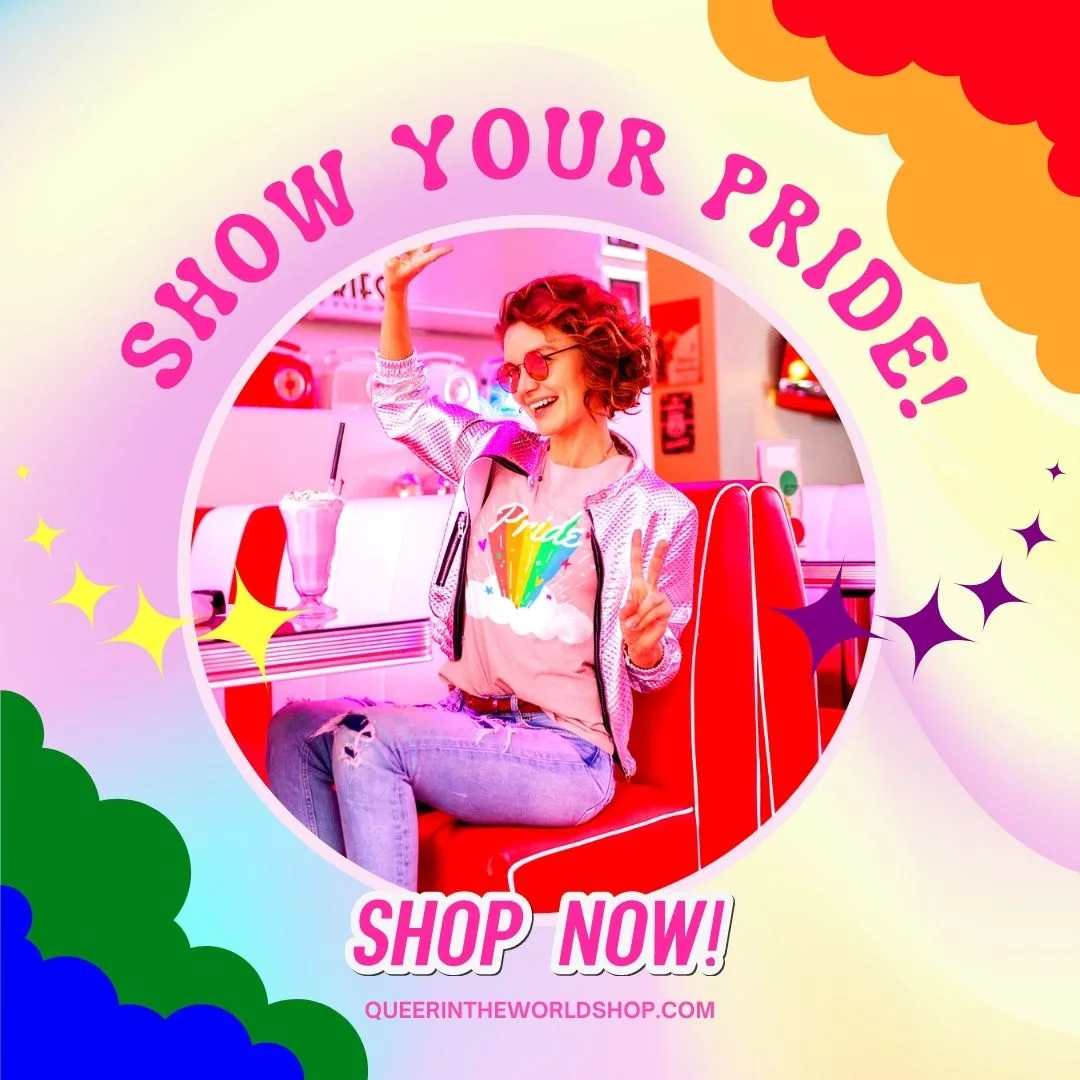 Gay-Friendly And Gay Hotels in Bariloche, Argentina
Oh, honey, let me tell you about being fabulous and feeling welcome at these hotels in Bariloche! Don't worry about other hotels that might not be as accepting; these gems are committed to being LGBTQ+ friendly and ensuring that all guests feel like they belong.
Being gay-friendly isn't just about waving a rainbow flag or using the right pronouns; it's about creating a safe and inclusive space for all guests. From non-discrimination policies to providing resources for LGBTQ+ travelers, these hotels go above and beyond to ensure you feel welcomed and supported.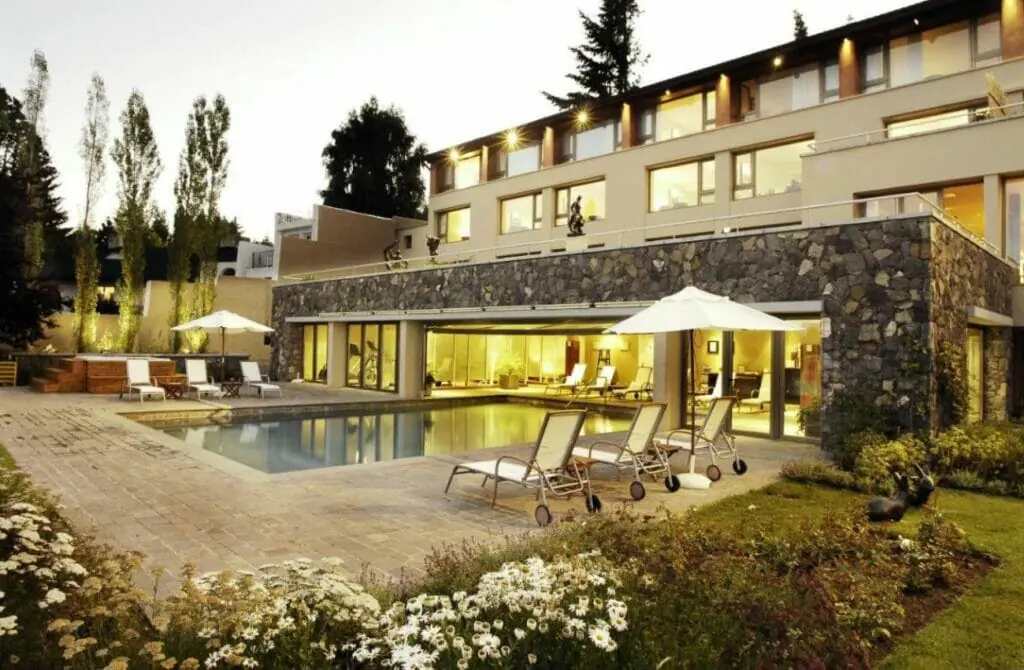 And honey, they don't stop there! Some of these gay-friendly accommodations have extra amenities and literature about local LGBTQ+ events and resources. Plus, they might even be located in an area known for being LGBTQ+ friendly. Now, let me tell you about these fabulous hotels in Bariloche.
While there aren't any specifically gay hotels or resorts, these are the crème de la crème of gay-friendly accommodations. And if these don't tickle your fancy, don't worry; Bariloche has hundreds of other options to fit your budget and needs. So pack your bags, wear your most fabulous outfit, and get ready to feel welcome and accepted at these gay-friendly hotels in Bariloche!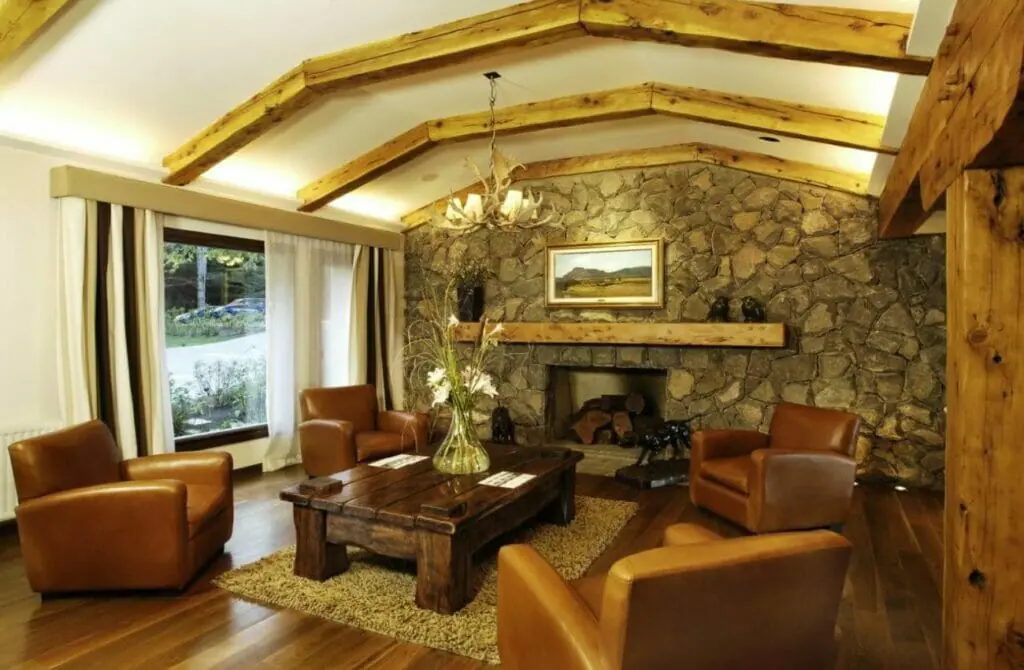 The El Casco Art Hotel, located in Bariloche, Argentina, is one of the five-star hotels. The magnificent hotel is the world's first dedicated to art, and it is located on the shores of Lake Nahuel Huapi. This high-end hotel distinguishes out due to the many unique features provided to all visitors.
To optimize their level of comfort and pleasure, each client gets courteous and personalized care suited to their unique requirements.
The rooms have been carefully designed to give visitors a feeling of refinement, calm, privacy, and an impression of wide space. The hotel's tranquil and stylish decor provides guests with stunning views of the natural surroundings outside their windows.
The large and soft beds ensure a good night's sleep in any room. Every morning, guests may take advantage of the complimentary breakfast buffet, which is intended to help them start their day on a high note. Apart from the gourmet restaurant's distinctive dishes and the lobby bar's extensive menu, guests may enjoy 24-hour in-room dining and complete tea service.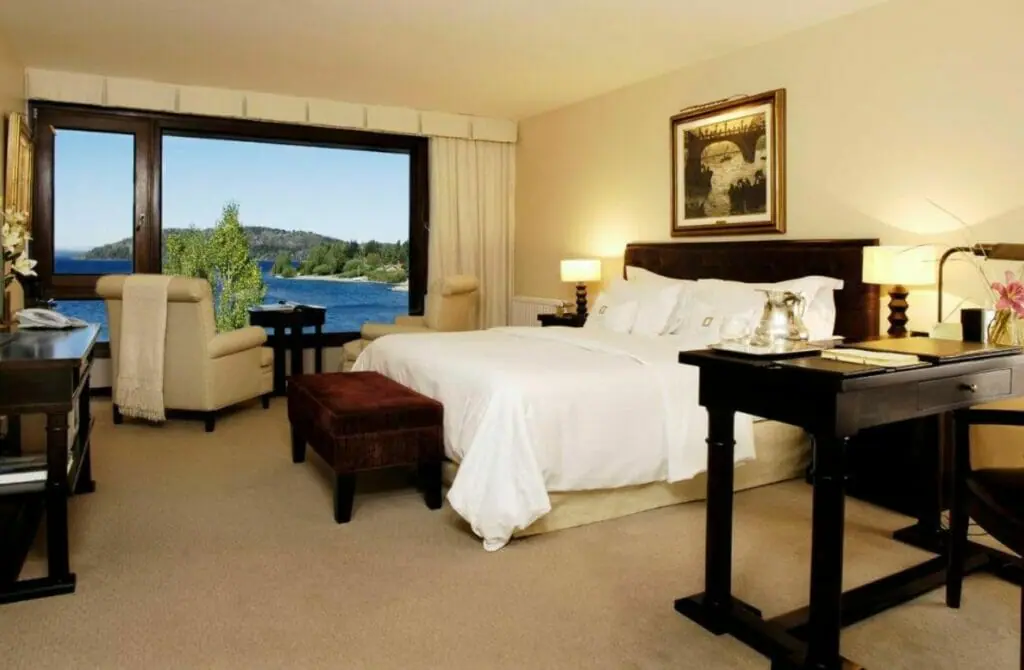 Charming Luxury Lodge & Private Spa ☆☆☆☆☆
Gay travelers looking for a place to stay in Bariloche have another fantastic option in the Charming Luxury Lodge & Private Spa. Although the hotel's location is undeniably its most appealing feature, it also has various other advantages, such as being surrounded by beautiful mountain panoramas and lakes, both visible from the hotel. Your decision to stay at this hotel will be very good for you.
Guests at Terrazas Shopping have unlimited access to a ski lounge where they may use lockers, participate in pre-and post-skiing training activities, and relax with a cup of hot chocolate. They can also hire bikes, boats, or horses to explore the surrounding region.
The rooms are spacious and pleasant, with a balcony with a stunning lake view. Visitors may go onto the terraces to soak in the beauty of the surroundings, including the lake. In addition to providing a high level of convenience and comfort, the rooms are equipped with various other essential amenities to guarantee visitors a good stay.
The majority include a private spa and home theater, ozone, and aromatherapy treatments. There is also a stone fireplace and heated flooring available. The hotel's restaurant serves a great breakfast buffet to guests at no extra charge and specializes in traditional dishes from across the world.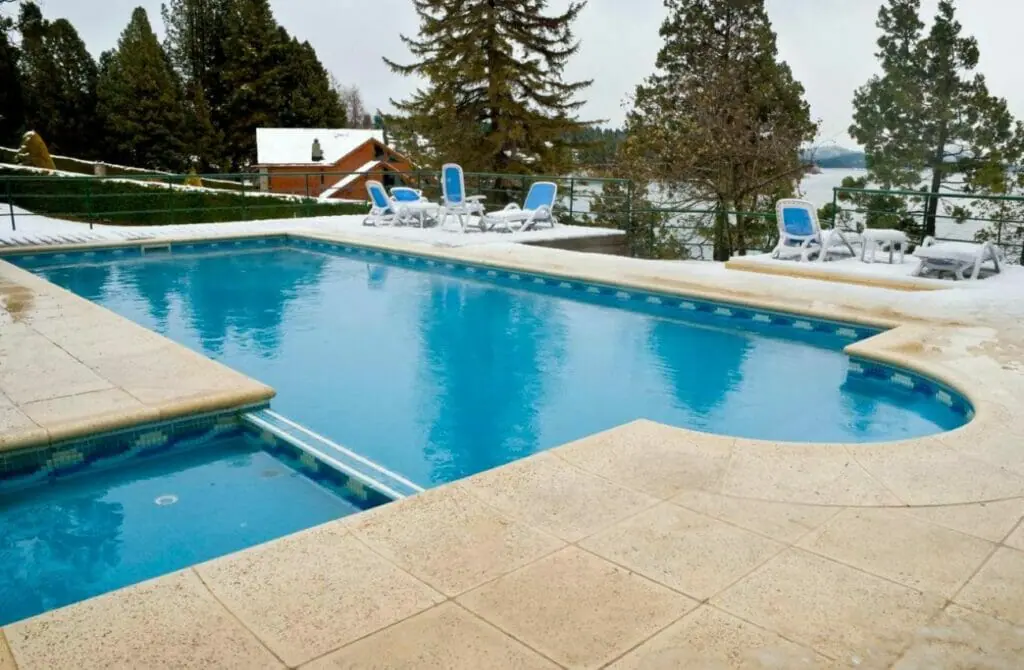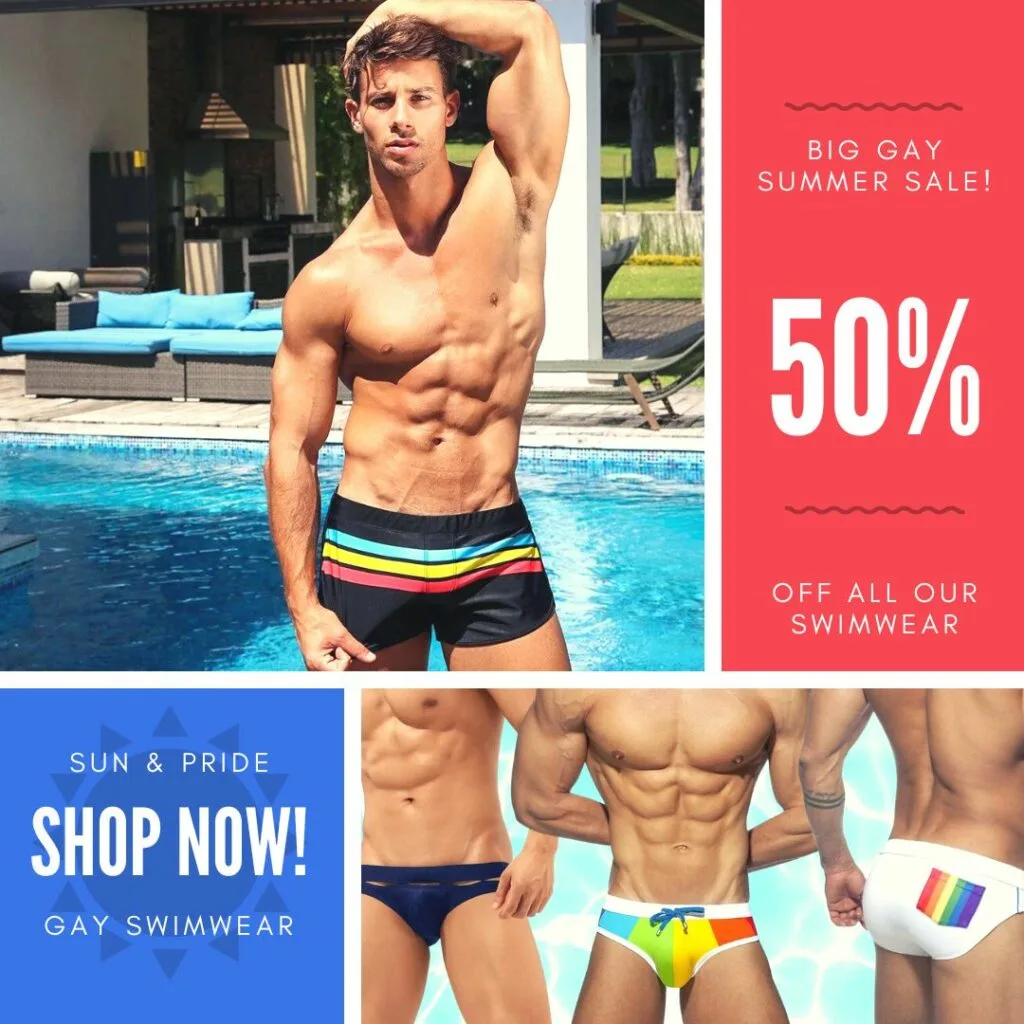 In addition to offering affordable housing alternatives for gay tourists to Bariloche, Hostel Nix is dedicated to ensuring that every one of its guests has a terrific stay during their entire time at the facility. You won't have anything to worry about while staying at the hostel since it watches out for its guests in every manner.
Hostel Nix offers double and quadruple rooms with a private bathroom to provide visitors privacy and comfort. Guests will be pleased to learn that the hostel has fresh new facilities, including a fully equipped kitchen and areas allocated for reading and entertainment. In addition, the hostel features a private beer patio serving some of the best craft beers in the area.
After partaking in a range of activities during the day, you may relax in this area. In addition, there is a restaurant maintained by a famous Patagonian chef where you may sample the city's varied gastronomic choices. Because of its gay-friendly atmosphere and several practical amenities designed to make guests' stay more pleasant, the Hostel Nix in Bariloche is an excellent choice for tourists seeking a stay.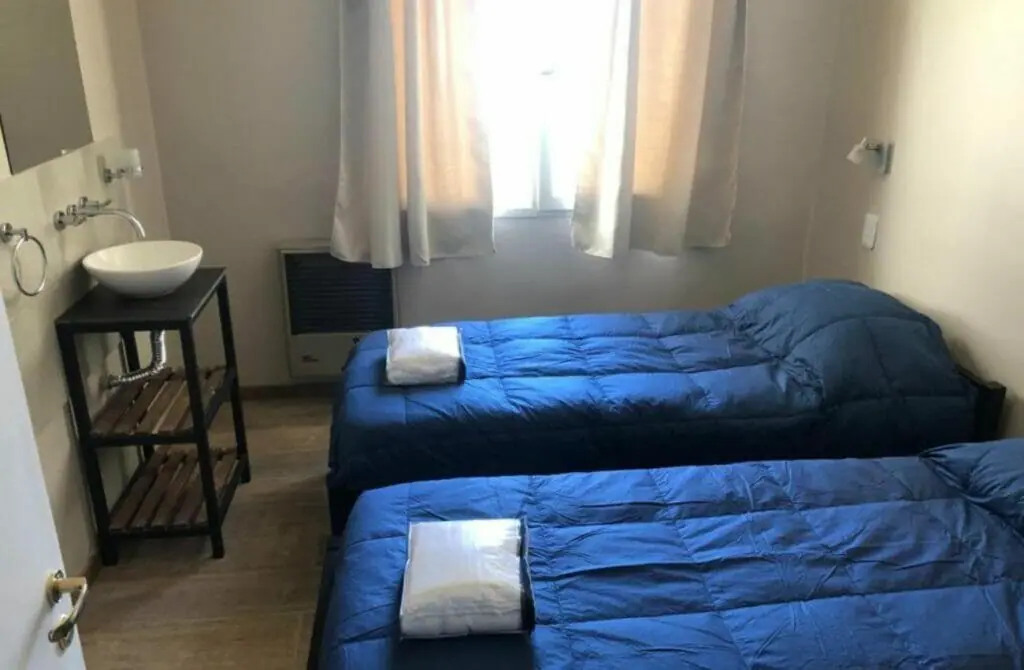 Gay Nightlife in Bariloche, Argentina
Bariloche holds the title of Argentina's second most lively nightlife scene, behind only Buenos Aires. When Bariloche became a popular destination for Argentine high school students celebrating their last year of secondary school with a skiing vacation in this beautiful city, its nightlife grew.
Since then, many nightclubs have sprung up around the city, each catering to a certain kind of music and crowd, including gay tourists.
Darling, let's talk about exploring the queer nightlife in Gay Bariloche, shall we? It's true this city might not be the most welcoming to our fabulous community but fear not! Being gay is perfectly legal here; remember to err on the side of caution when outside of queer-friendly spaces.
But let's focus on the fun, shall we? Exploring gay nightlife can be one of the most thrilling and enriching experiences while on the go. From dancing up a storm at a gay club to sipping cocktails and rubbing elbows with the locals at a gay-friendly bar, you'll have a chance to immerse yourself in the local culture and make memories that will last a lifetime.
And darling, we've got you covered with the best gay and gay-friendly spots in town. So don't be shy; step out of your comfort zone and explore the queer nightlife in Gay Bariloche. Trust us; it'll be worth it!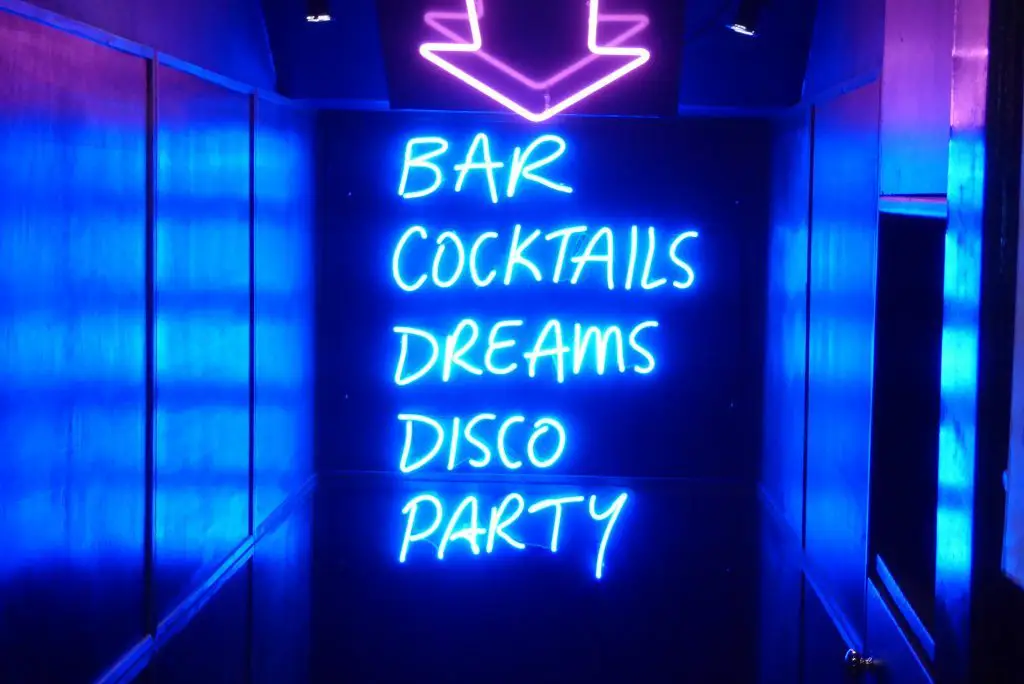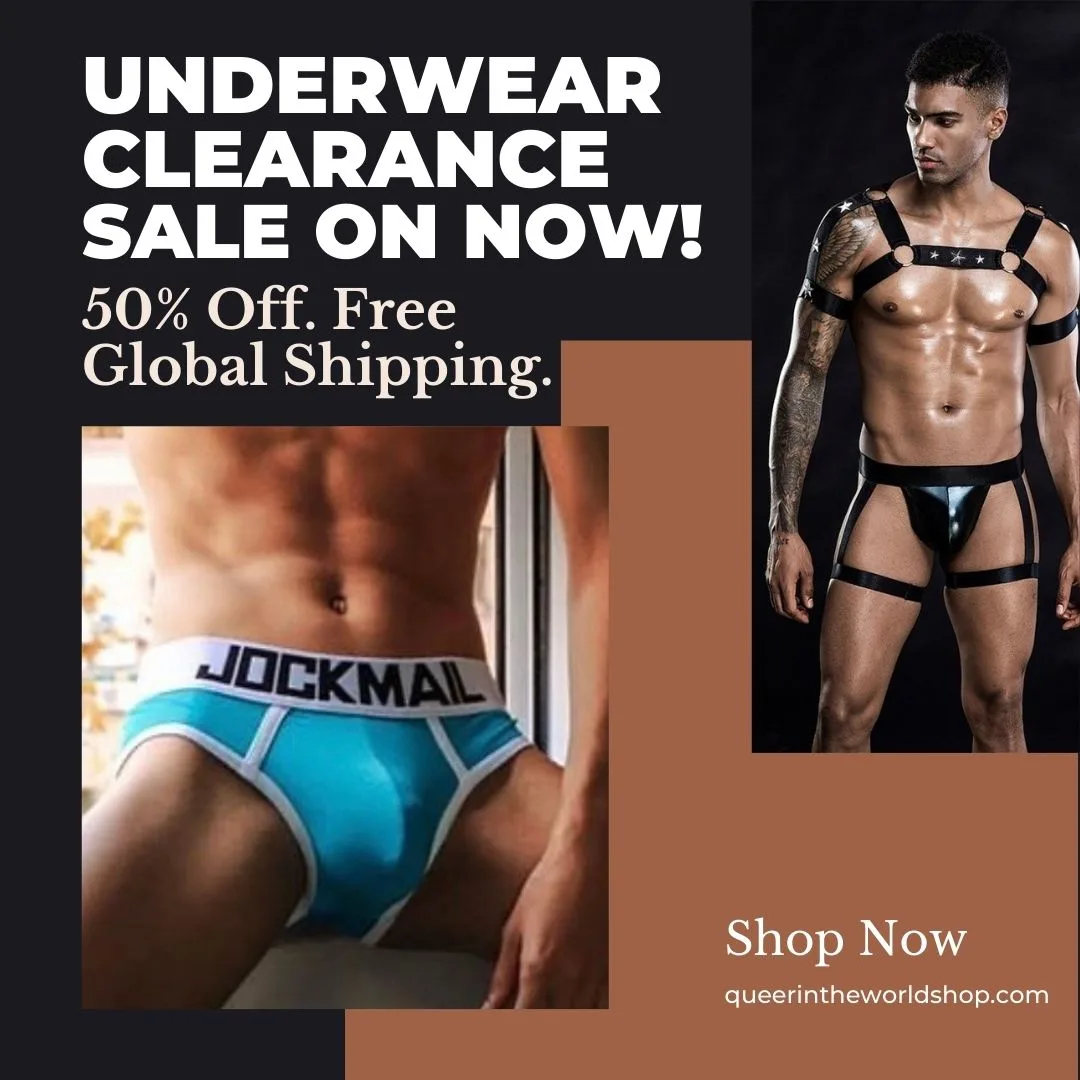 Gay-Friendly Bars and Clubs in Bariloche, Argentina
It is yet another spot in Bariloche dedicated to producing craft beers. As a consequence, the majority of visitors remark on the excellent quality of the area's food. It is open from noon until midnight, and you may relax inside the bar or in the park, which offers a variety of table configurations and an amazing view of the surrounding mountains.
Antares is both a restaurant and a microbrewery, offering guests a fantastic assortment of beers. Being the busiest microbrewery in Bariloche, it provides a bright and lively atmosphere with high ceilings and a warehouse-style design.
This is most likely because it is the most expansive microbrewery in Bariloche. In addition to the nine beers constantly offered, specials are sometimes tapped. Both the music and the meal are pretty pleasant.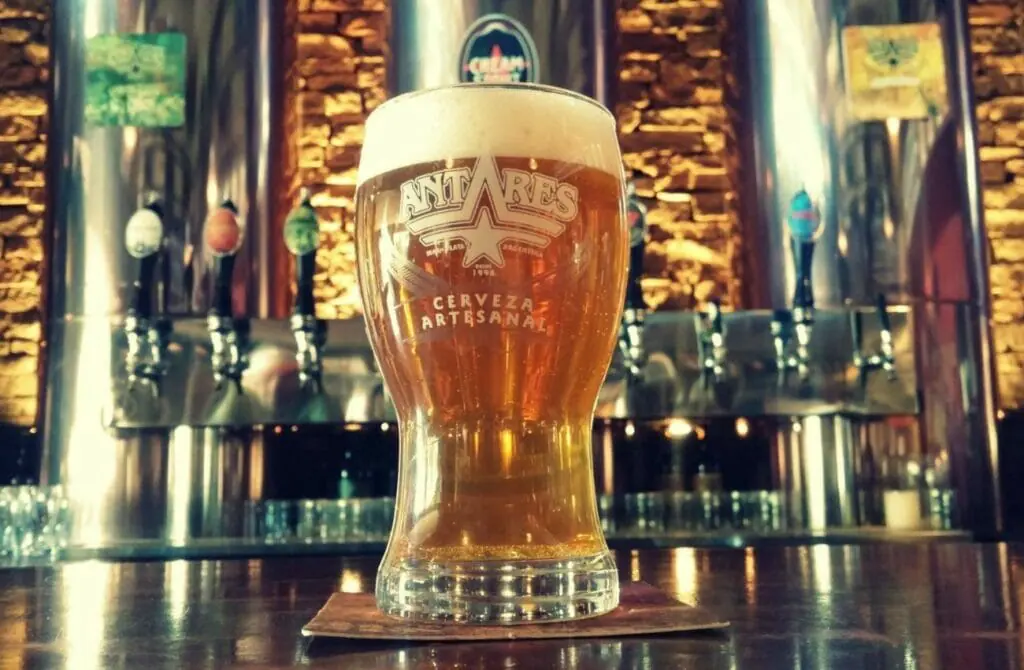 It is one of the most well-known and exclusive clubs in Bariloche. This is due to the building's construction and location; it has six levels, each with a different slope and three dance floors. Some attendees characterized the experience as compared to being in a maze, with the best DJs and most skilled bartenders providing the music.
Moreover, it is the only bowling alley in the region on Juan Manuel de Rosas Street. It has an excellent view of Lake Nahuel Huapi and may be utilized to watch the sunrise at night's end. Also, it is an ideal setting for staging gala dinners, which many people do.
Cevecera Bachmann, a genuine German-style brewery bar, can be situated in one of Bariloche's classic Alpine chalets. Due to its smaller size and lower lighting levels, this institution is more private and hidden than other beer pubs in Bariloche. It is also furnished with ancient maps, old posters, and beer-related artifacts.
The interior decor is somewhat classic, with a few old-fashioned brewing vats in one of the corners. Cevecera Bachmann is a wonderful option if you want to experience the German culture of Bariloche while enjoying some powerful beers.
Roket is a massive club with five stories, four bars, and three dance floors that can hold up to 2000 people. The high-tech laser lights, great sound system, and overall gigantic size of the Roket are among the distinguishing features that set it apart from other comparable goods. Roket is Bariloche's answer to the megaclubs seen in European ski resorts, and it's particularly popular with young skiers and vacationers.
Reggae enthusiasts in the region often choose La Cantina over the larger clubs such as Roket. La Cantina is a fantastic choice for travelers on a budget and locals looking for a decent spot to spend the evening with their friends since it is significantly less costly than the bulk of clubs or bars in the city.
Compared to traditional clubs, the music and ambiance here are lighter and more tranquil, and the venue does not take itself too seriously. It's ideal for people who believe they're too old for the pounding bass lines and burning heat of traditional clubs since the audience is somewhat older than the average age of clubgoers.
It is the key place in charge of meeting all the young people visiting Bariloche and organizing the city's famous "welcome" ceremony for them. Puerto Rock offers a magnificent night to guarantee that your expectations are realized most favorably, with bars, two dance floors, animations, DJs, and a brief live recital by the local band "Los Calzones" from Bariloche.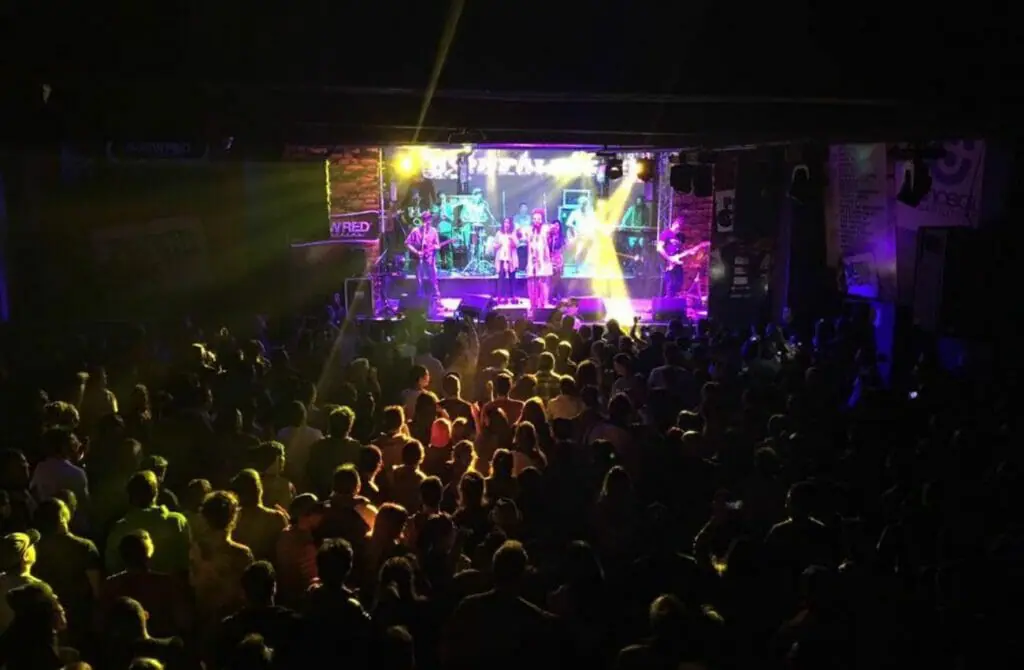 The fact that it is the largest ice bar in South America lends importance to the city center. Indeed, the whole bar is made of ice and showcases a variety of ice sculptures. Nevertheless, there is no cause to be concerned about the temperature…
Even though the temperature inside is -3 degrees Celsius, they provide you with a thermal layer to wear and gloves to keep your hands warm. Also, when you enter the Ice Bar, you will be served a drink in an ice glass rather than a standard glass. Everyone of any age is welcome to participate for free!
The origins of this brand may be traced back to Valdivia, Chile, although it has since expanded to several countries. This was the case in Argentina, notably in the city of Bariloche. It is a rustic yet elegantly designed brewery with a large capacity inside and on its patio. The brewery also offers a broad selection of beers.
You have a great view of the brewing room (which houses the beer tanks) and large windows from which you can see Huemul Island inside the structure. Moreover, Kunstman offers a variety of tours and tastings, both individually and in groups, and has a diverse gastronomic menu that includes dishes from Argentina, Patagonia, and Germany.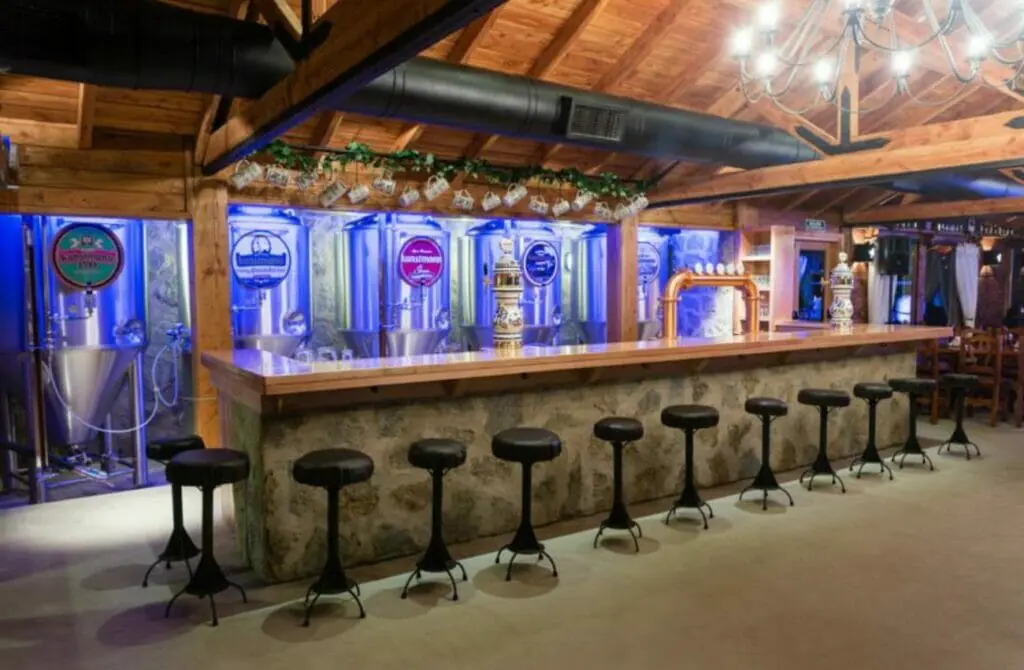 Gay-Friendly Cocktail Bars and Clubs in Bariloche, Argentina
Manush in Bariloche is noted for its wonderful food and its amazing bar. It offers roughly 13 distinct varieties of craft beers, including a Pilsner-style lager, a unique chocolate milk stout, and a pale ale, their most popular product. The inside is decked out in wood, as is typical of the area, and there are a fair number of tables without the room being too large.
All the beer is made on-site, and the food selection is also of great quality. It serves classic pub meals and specialties like beer-friendly shared plates that match well with different beers. An elegant venue where you may experience some of Bariloche's best beers.
South Bar is a casual and unassuming pub in the middle of Bariloche's Centro Cvico, the city's main commercial area. South Bar is a rather tranquil setting, making it a perfect site for a drink after a long day of seeing the surrounding region, unlike many of the bustling venues in the town center.
Many beers are available here, many of which have distinct flavors, such as raspberry or honey. Visitors who have just arrived in Bariloche and want to meet some locals or other tourists will find the bar's relaxed and friendly atmosphere to be a great location in which to do so.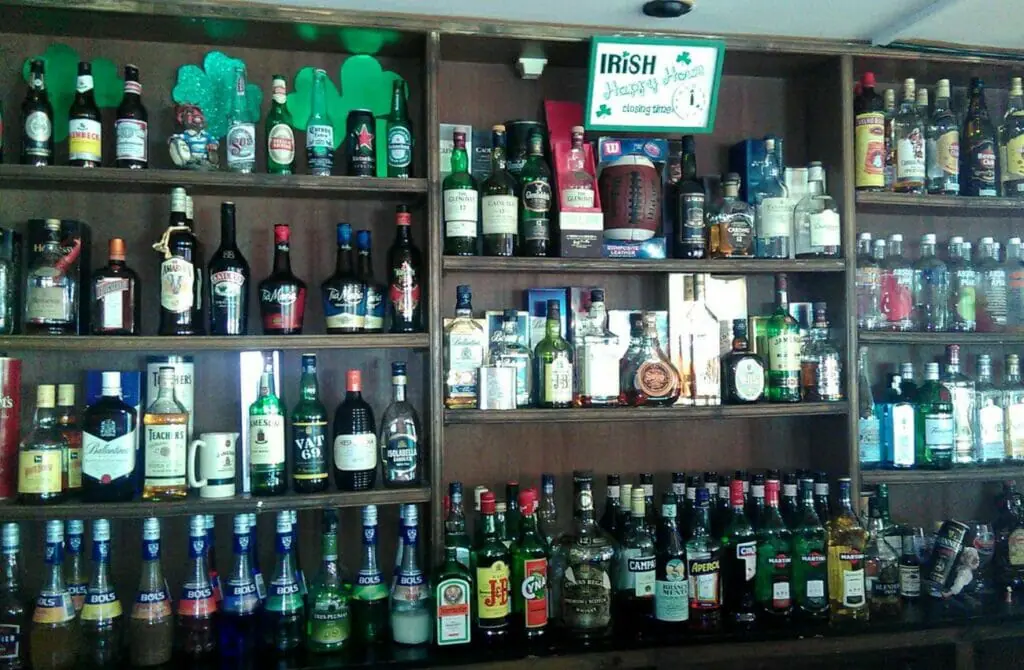 Genux is another renowned club in Bariloche that caters to a younger population. It has a capacity of 1,400 people and a luxury VIP lounge designed with a futuristic style. This business has many stories, hallways, balconies, two dance floors, and three bars. Another excellent option for a night out on the town
Konna Bar's vibe is unique from the other establishments on our list. While it has a grungy cafe or bar ambiance, it provides a broad assortment of great beers created in-house.
Although the beer selection isn't as comprehensive as other services, it provides conventional drinks such as India Pale Ale (IPA) or a Stout. On weekends, street seating is available, which people immediately fill up. The food is delicious, and they have a happy hour special every day from 7 to 9 p.m.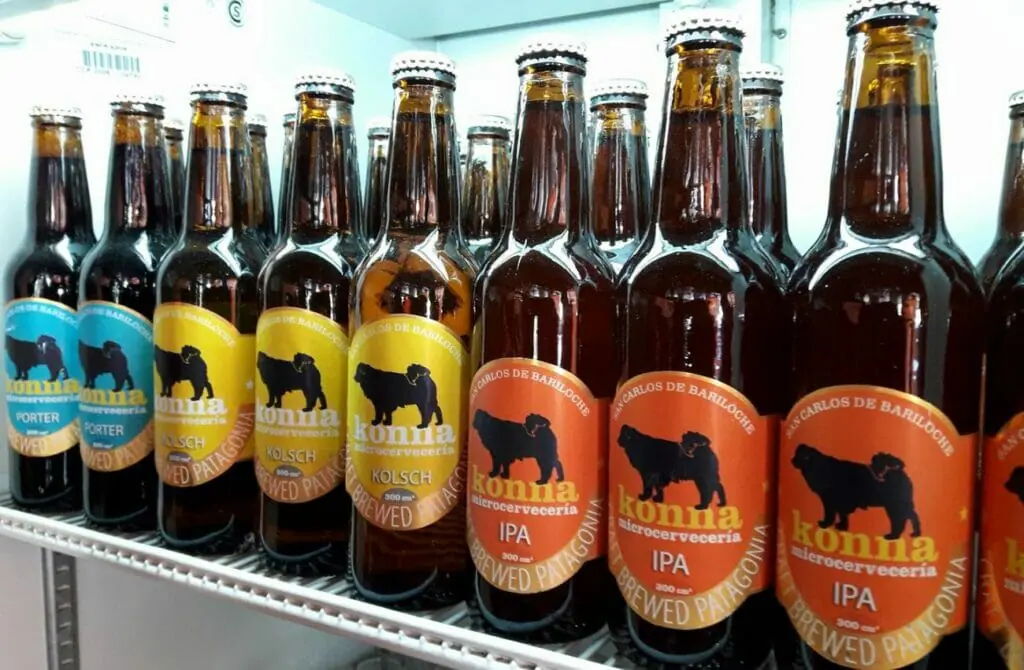 Gay Saunas & Cruising Clubs in Bariloche, Argentina
When it comes to exploring Gay Bariloche, there's more to life than just cocktails and beers. One aspect of the gay scene that many of us queens love are checking out the local gay saunas and cruising clubs.
Granted, Bariloche isn't quite as wild as Amsterdam, Barcelona, or Berlin, but these steamy venues still offer the perfect opportunity to meet new people, socialize, and engage in some hot and heavy action without swiping left or right. However, remember that these venues can differ in terms of vibe, patrons, and rules, so it's a good idea to be informed before you dive in.
Gay saunas, sex clubs, and cruising have long been popular ways for queer men to meet and engage in sexual activity, particularly in countries where same-sex activity is not widely accepted or may even be illegal. In these places, gay saunas and cruising clubs provide a safe and discreet environment for queer men to explore their sexuality and connect with like-minded individuals.
Despite the rise of gay dating apps, many queer men still prefer the anonymity and physical connection that can be found in these spaces – so somewhat counter-intuitively, you might have a hotter experience here than you would at home.
We recommend checking out our guide to cruising for first-timers before you get started, which should give you the lowdown, and always practice safe sex.
Keep in mind that local laws and customs regarding gay venues and sexual activity should be respected at all times. With a bit of forethought and an open mind, visiting gay saunas and cruising clubs can be a thrilling and steamy part of your gay Bariloche adventure.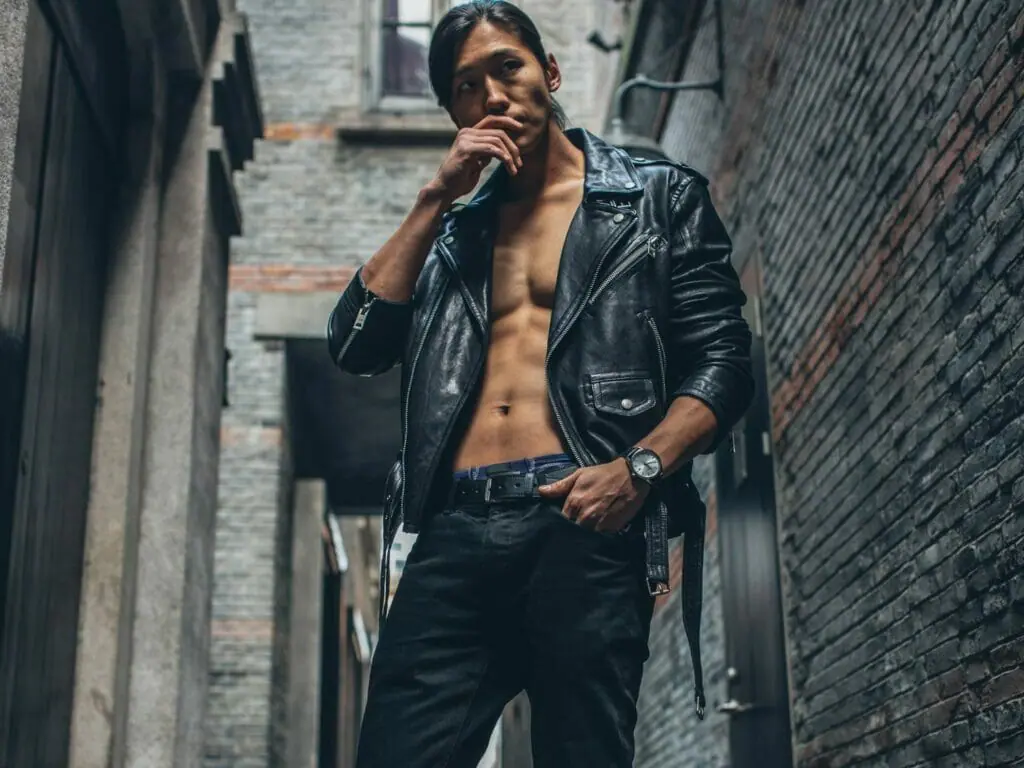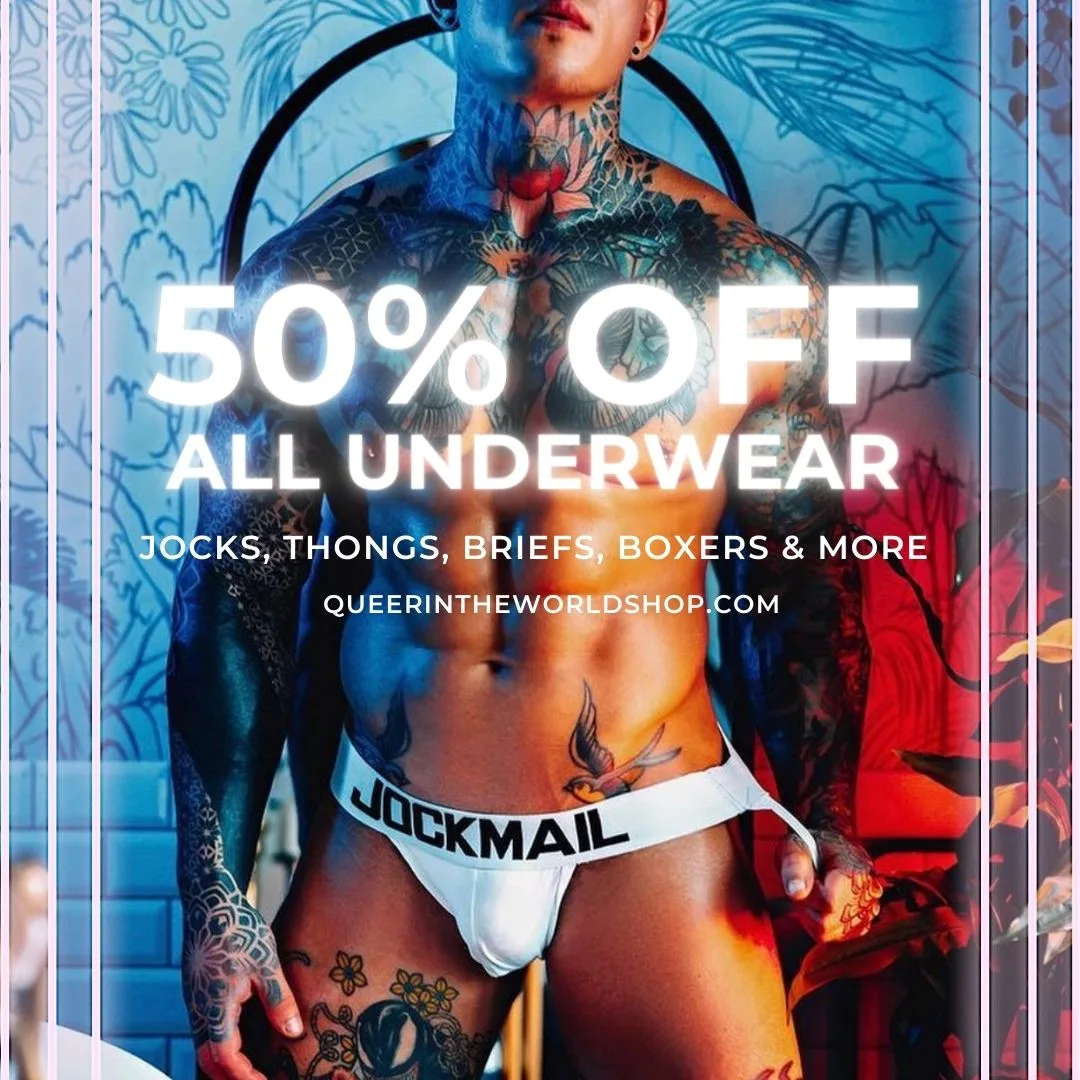 Gay Map Of Bariloche
Finding it hard to envisage where everything is in Bariloche? Hopefully, this queer-centric map helps where we have marked all the bars, clubs, parties, hotels, saunas, massages, and more will help you stay in the spot best suited to you!